With Bond fever sweeping the nation, we have the perfect gadgets for young agents on a mission.
With real working features, the SpyX toys come straight out of Q's toolbox. Wrist walkie talkies, voice changer, night vision binoculars, invisible writing pen, laser alarms, secret listening tool and much more – no mission is impossible. Starting from £10,99srp, SpyX toys are great for stocking fillers, while the larger sets come with lots of undercover spy gadgets, making them a budget friendly choice.
SpyX Night Nocs Binoculars – £10.49srp, Argos, Amazon, Sainsbury's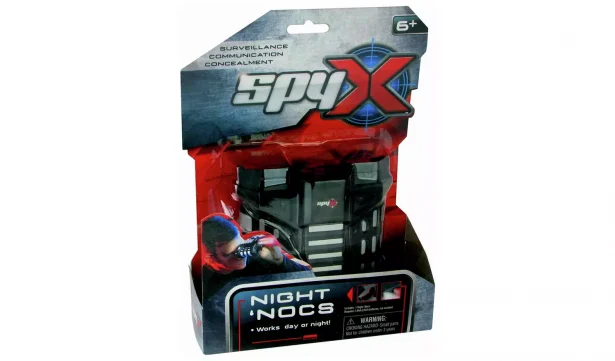 • Night Nocs are stealth binoculars to use for spy play day or night.
• With 2 x magnification, you have clear viewing and lets you see up to 25 feet in the dark.
• Use the switch to move from white to red light for stealth mode.
• Ages 6+
SpyX Secret Voice Changer – £13.49, Amazon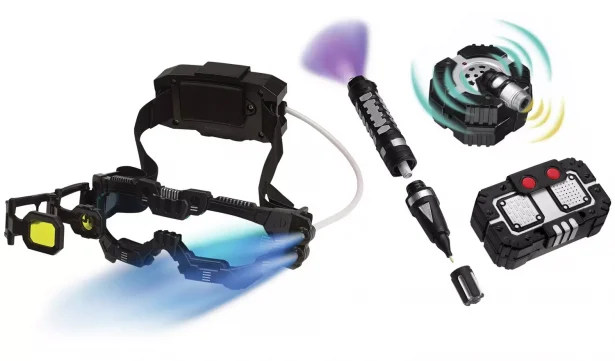 • SEVERAL DISGUISES: 9 voice distortion or sound effects: robot, alien, monster, baby and more.
• FOOL FRIENDS: Try them all to decide which one will hide your identity and fool your friends.
• 3 VOLUME SETTINGS: Voice Changer will power off if not used for 15 seconds. Portable size with belt clip to keep it handy.
• ROLE PLAY: Role-playing at being a spy is great fun, the SpyX range contains lots of exciting gadgets and gizmos. Collect all SpyX toys for the ultimate secret agent experience
• SUITABLE FOR: Ages 6+
SpyX Wrist Talkies, £18.99, Amazon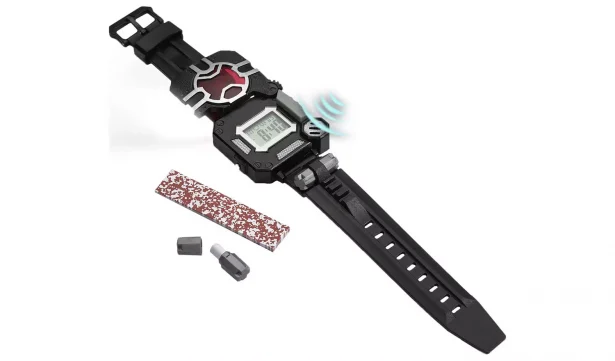 • SpyX Wrist Talkies let you talk to fellow agents even when on the go!
• Hands-free Wrist Walkie Talkies are disguised as digital watches.
• Talk live via the push-to-talk button or send a Morse code message.
• Range up to 60m.
• Built-in microphone & speaker are in the watch unit.
• Flip up bezel protects the screen.
SpyX Micro Spy Gear Set – £20.99srp, Argos, Amazon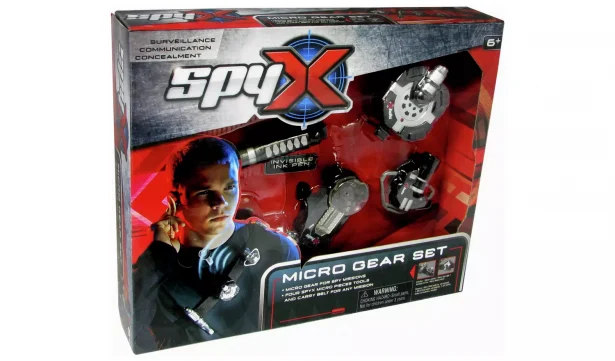 • The Micro Spy Gear set is perfect for mobile Spy Surveillance!
• Features a utility belt with 4 micro tools:
• A Micro spy light (with an ear clip for hands-free)
• An Invisible ink pen (decoder light reveals secret messages)
• Micro Motion Alarm (beam detects movement or vibration) and a Micro listener (features earpiece).
• Ages 6+
SpyX Lazer Trap Alarm – £20.99, Argos, Amazon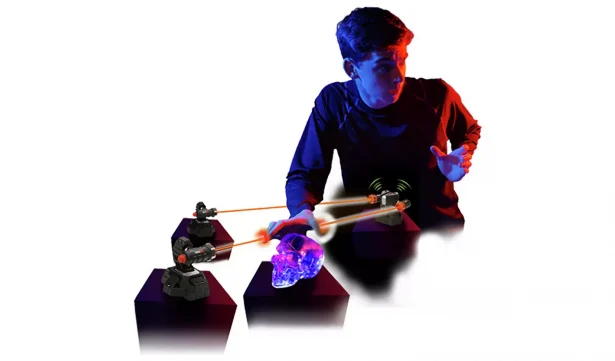 • Use the Spy X Lazer Trap Alarm to set up an invisible barrier and protect your lair.
• With one receiver piece and two lazers, set the trap pieces up to 4 feet apart, to create your custom lazer barrier. Switch from a loud sounding alarm mode to a silent flashing light for stealthy protection.
• Connect multiple sets to secure a larger area.
• Set a trap to protect your valuables from intruders and thieves with LED beams.
• You can switch from a loud sounding alarm mode to a silent flashing light for stealthy protection. Ages 6+.
SpyX Secret Comms Kit – £30.99, Amazon
• STAY CONNECTED: With fellow agents by using this 4-piece compendium spy gadget set.
• INCLUDES: Walkie Talkies, Invisible Ink Spy Pen, Micro Spy Scope, Micro Voice Disguiser.
• INVISIBLE INK: Write & read secret messages with the Invisible Ink Pen; ultraviolet light reveals special ink writing.
• MICRO SPY SCOPE: Look through the eyepiece to see far away things up close. To spy in the dark turn on the stealth light beam.
• MICRO VOICE DISGUISER: Records up to 6" of your voice. Move the disguise slide on playback to speed up or slow down your recording & make your message sound really freaky!