Getting the right BACTERIA for optimal performances >>>>> "Edges" SportPro+ PERFROM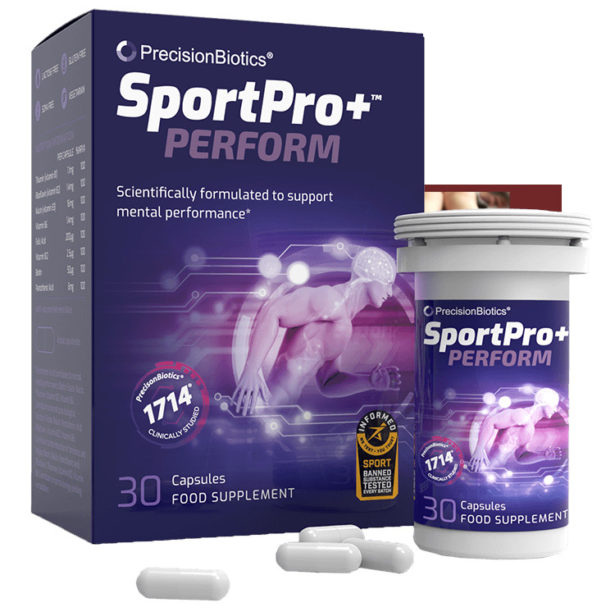 PrecisionBiotics Group are a company that's dedicated to bringing the best of nature's bacteria to help consumers and clinicians all over the world.
"Radically improve your performances is aided by the right gut health… the right balance of essential bacteria" InTouch Rugby Performances Co-ordinator-At-LargeSportPro+ Perform™ – 30 Capsules
£29.99
SportPro+ Perform™ is the world's first and only sports supplement to contain the unique 1714-Serenitas® bacterial culture plus selected B Vitamins.
SportPro+ Perform™ provides support for mind and body through the demands of training, competing or day to day life.
Aids Mental Performance
Reduces Fatigue
Informed Sport Certified.
See the full story & buy @ :- BioticsInSport.com