Valentine's Love from Bonne Maman
Delicious gifts made with love…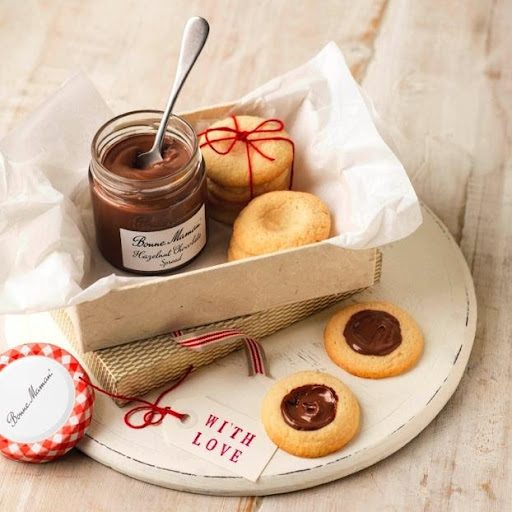 This Valentine's Day, show your love with handmade treats like these scrumptious Thumbprint Shortcakes topped with new Bonne Maman Hazelnut Chocolate Spread. Stack the shortcakes, tie with a ribbon and present in a box with a jar of Bonne Maman Hazelnut Chocolate Spread for a deliciously pretty gift. Make fresh – or pre-bake and freeze ready for the special day.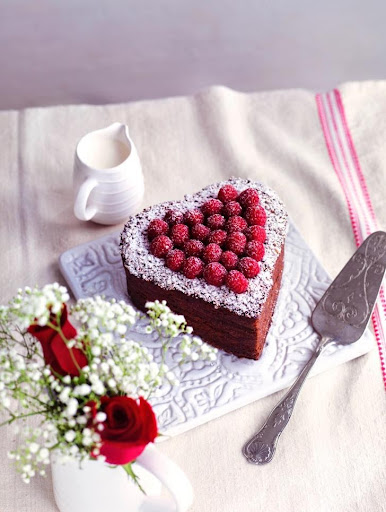 Or treat your loved one to an irresistible Le Gâteau Coeur au Chocolat. A delicious heart shaped cake combining milk chocolate, velvety beetroot and fruity Bonne Maman Raspberry Conserve. An indulgent, homemade cake with love in every slice.
Sweet and simple ways to spread the love…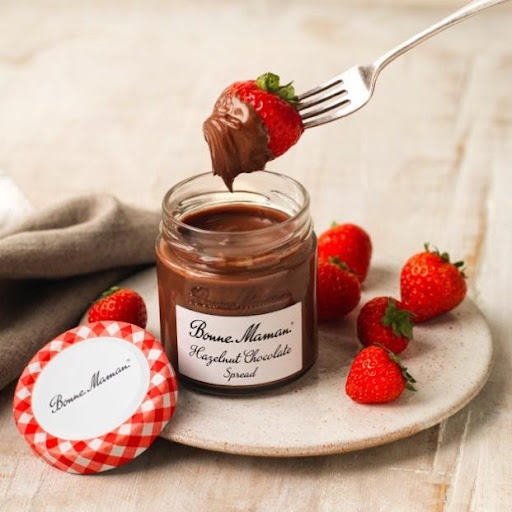 Chocolate and fruit is a marriage made in heaven, so keep it simple and add a sweet touch of luxury to a special breakfast or enjoy a fun and indulgent snack with luscious new Bonne Maman Hazelnut Chocolate Spread – and perhaps a glass of fizz!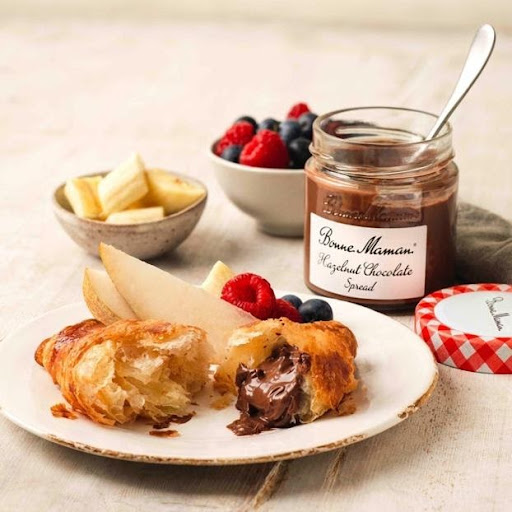 Containing a generous 20% hazelnuts and no palm oil, new Bonne Maman Hazelnut Chocolate Spread is available from all major retailers from January 2022 at £2.80 rrp for 250g jar.
Dîner à deux…
Beautifully presented in an attractive glass dish, the deliciously creamy Bonne Maman Crème Brûlée is a perfect way to end a romantic dinner for two.
Simply made with top quality natural ingredients, to authentic French recipes, the range of special occasion chilled desserts from Bonne Maman also includes Baba au Rhum and Crème Caramel.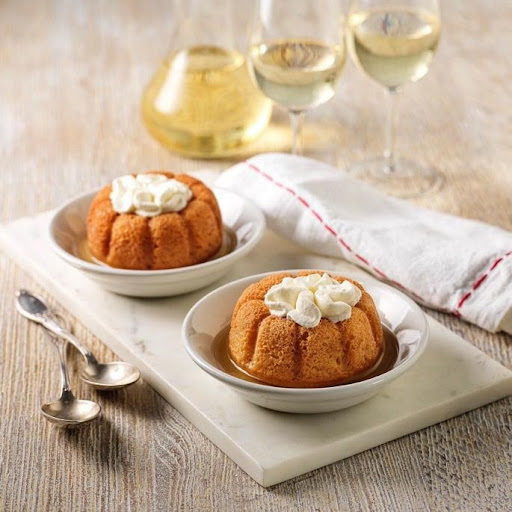 Bonne Maman Chilled Desserts are available from Waitrose, Sainsbury's, Morrisons, Tesco (excluding Baba au Rhum), Asda and on Ocado. Crème Brûlée and Baba au Rhum come in packs of two and Crème Caramel in a pack of four and all at £2.00 rrp.