BLUNT is the luxury and sustainable umbrella brand turning an ordinary, everyday item into an extraordinary and aspirational experience. bluntumbrellas.co.uk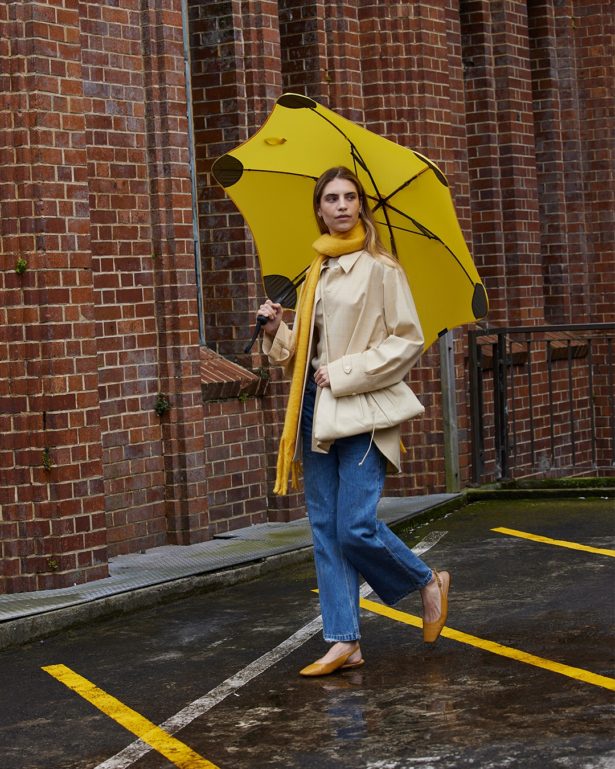 Thanks to the unpredictability of the British weather, investing in a top-quality umbrella is an essential but often overlooked purchase contributing to billions of umbrellas ending up in landfill every year. To combat this, BLUNT have combined super engineering, beautiful design and unique and patented performance technology to ensure they last the test of time. BLUNT is the strongest, most aerodynamic and protective umbrella brand on the market, and has been tested under extreme conditions including winds of up to 70mph.
BLUNT umbrellas are built to last and unlike other umbrella brands they are committed to a "repair, not replace" ethos – meaning all umbrellas can be fully repaired at retailer partners worldwide. The brand is also renowned for its collaborations with like-minded brands, artists and designers such as Karen Walker, Jordan Debney and Studio Jasmin. Their most recent collaboration is with Australian illustrative artist Ellen Porteus who is known for her unmistakable design style and illustrations. All styles are available in a choice of colours and available from https://bluntumbrellas.co.uk/ . Prices range from £70 – £125.