Treat Your Loved one this Valentine's Day!
If your other half is eyeing up a luxury timepiece or something sparkly for Valentine's Day but your bank account is quaking at the thought, consider purchasing a pre-loved item from Suttons and Robertsons.
London-based and online jewellery seller, Suttons and Robertsons, has an ever-changing range of authenticated pre-loved jewellery, diamonds and watches including Cartier love rings and bangles, heart shaped diamonds, Tiffany heart jewellery and Rolex watches to name a few.
Browse in one of the four London stores, or online at shop.suttonsandrobertsons.com/ to choose your perfect piece. Not only can you be assured of the authenticity of the piece, you will find them cleaned and polished in showroom condition, with many in their original packging. Best of all, you can buy them at a considerable discount of the price helping to ensure you piece retains value as an investment!
For an opportunity to buy your loved one something of value to treasure, without breaking the bank, Suttons and Robertsons could hold the answer.
Vera Wang Two Row Pave Diamond Ring £450
(Price New £tbc)
Diamond Stud Earrings £595
Price New (£tbc)
Tiffany & Co. 18ct White Gold Paloma Picasso Diamond Double Loving Heart Ring £750
(price new £2,000)
Cartier Yellow Gold Love Bangle (18cm) with original screwdriver £4,750
(Price new £5,800)
Rolex Lady Datejust 26mm Watch £4,650
(Price new £tbc)
In as new condition – Breitling Chronomat Colt Automatic 44mm £1,950
(Price new £2,750)
Planning to propose, getting engaged?
Here are some great proposal ideas for a successful engagement.
Feelings – worried about how to propose?
How are you feeling? Excited, anxious, on top of the world, unsure? Getting engaged and anxiety are not uncommon, there are so many questions for example what about engagement rings?
It's something I hear often "I want to propose but don't know how!" Well these are all quite normal emotions when you are thinking of popping the question, so let's look at some ideas. ⁠It's such an exciting time but you want to get it right! What's most important to remember is there's no right way to propose, it's what's right for you.
So, romantic gesture, intimate moment, how do you choose? It's all about your partner so how well do you know them?
If you are thinking of popping the question then know your partner's likes and dislikes.
Make a list of everything they like and I mean everything, favourite types of movie/books/music, favourite meal/restaurant then favourite things to do and places to go. Maybe you're both into sport and go to watch the rugby or football together, why not plan a sports themed engagement, there's a lot of fun ideas there! It's all important, what impresses them? grand gestures? or intimate heartfelt moments, or do they just like fun and "you time" wherever that might be? Do they like romcoms, are they a hopeless romantic? Is there a place that's really special to you both? All this will give you a starting point, I mean if they cringe at romantic gestures then don't plan to propose in that way, regardless of what everyone else does.
Where should I propose.
Now we need to think about where to propose. Proposing at a big family event might not suit your partner if they're quite shy or don't have such a great relationship with their family but equally it could be ideal. Maybe you want to go somewhere you had a really special day or an amazing meal. Some people love public shows of affection, but for others it's really not them. So you really need to think about this aspect before the next part.⁠
How would my partner want to become engaged?
⁠You really need to be a bit of a detective and seize the moment to find out more about some proposal ideas. The best way to find out exactly what your partner might want is to talk about engagements but not so it's obvious, tough call isn't it??!!⁠
If you're at a sports fixture and an engagement proposal comes up on the images on the half time screens how does your partner react? Ask them what they think about it but in a detached way like "oh wow look at that someone's proposing on the screen!" see what their response is.
⁠When you are watching something on TV with a proposal scene just talk about it in a really fun way, so something like this….."I think they are going to say yes what about you, your partner might say something like No it's way too romantic, or of course they'll say yes, it's so romantic" and then normally you can continue from there. Or start a conversation with something like "I was talking to someone at work and they are thinking of proposing, they are going to….." and make up a scenario and see the response of your partner.⁠
⁠How to make your proposal heartfelt.
So, regardless of what everyone else does….it's all about doing it the right way for your partner and you as a couple, everyone has their own little quirks and funny things they share so just make sure its authentically you. ⁠
About the author.
I'm Amanda a modern quirky celebrant who believes in helping couples have the ceremony they deserve with real freedom of choice and personalisation. Sophisticated, themed, fun, creative, you choose.
Working with amazing venues both licensed and unlicensed I offer much more than a traditional wedding in every aspect.
An award winning celebrant you'll be guaranteed of a real positive can do attitude to your ceremony and a personalised ceremony created to ensure your wedding is exactly how you want it to be.
Although an Essex celebrant I also offer destination weddings in the UK and globally. To find out more about celebrant weddings check out the ceremonies page on my website www.amandasceremonies.com/wedding-ceremonies/
Save 15 per cent on Intrepid Travel's six day Whitsunday Islands Explorer departing 22 February 2022.
Prices now from $1,964 per person twin-share – was $2,310 per person twin-share.
Relax and enjoy secluded palm-fringed beaches, hidden waterfalls and crystal clear waters on a trip around the Whitsundays. On this six day journey, travellers will join an eco-walk with a local guide to learn about tropical flora and fauna, climb the top of a waterfall to take a dip in natural rock pools and view the stunning landscapes of South Molle Mountain during a hike. Highlights include witnessing a welcome to country by a local member of the Ngaro family and spending two nights on a cruising yacht, visiting various Whitsunday Islands and snorkelling off the boat.
Inclusions: Accommodation, transport and some meals and activities
Save 25 per cent on Intrepid Travel's five day Queensland Daintree Explorer departing 18 February 2022.
Prices now from $1,902 per person twin-share – was $2,535 per person twin-share.
Escape the hustle and bustle of city life while taking a journey through one of the world's oldest tropical rainforests. On this trip, travellers will spot crocodiles while on a wildlife cruise on Cooper Creek, take a guided walk along the rainforest-trimmed beach of Cape Tribulation and learn to throw a spear from a local member of the Kuku Yalanji community. Highlights include witnessing 180 million years of history in the world's oldest rainforest, accessing a secluded and private area of the Daintree that is not open to the public and relaxing in 4-star resort accommodation.
Inclusions: Accommodation, transport and some meals and activities
Save 25 per cent on Intrepid Travel's six day Highlights of Tasmania departing 19 February 2022.
Prices now from $1,272 per person twin-share – was $1,695 per person twin-share.
Capture the splendour and remote wonders of Tasmania during a nature-filled adventure. On this trip, travellers will gain an insight into the unique flora, fauna and landscapes, discover the Bay of Fires – a coastal haven, famous for the fiery orange lichen that clings to boulder-clad beaches, and climb to the summit of Mt Amos for a panoramic vista of Freycinet National Park. Highlights include trekking along multiple walking trails in the World Heritage-listed Cradle Mountain National Park while keeping an eye out for wombats and wallabies, indulging in world-class seafood and relaxing in quaint coastal towns.
Inclusions: Accommodation, transport and some meals and activities
Save 15 per cent on Intrepid Travel's seven day Queensland Coast & Islands Adventure departing 27 February 2022.
Prices now from $2,083 per person twin-share – was $2,450 per person twin-share.
Relax and unwind while bouncing from Northern Queensland's sparkling coastline to its secluded islands. On this seven day trip, travellers will travel to Mungalla Station to meet the First Nations owners of the land, the Nywaigi People, and learn about their culture and history, visit the Millaa Millaa Falls and hike up the Windin Falls to a stunning natural infinity pool overlooking the Wet Tropics World Heritage Area. Highlights include catching a ferry to Magnetic Island to discover the sweeping sands of Horseshoe Bay and spending the afternoon snorkeling and walking through Dunk Island, passing through rainforests filled with birdlife while keeping an eye out for dugong, sea turtles and Ulysses butterflies.
Inclusions: Accommodation, transport and some meals and activities
The gift of great hair is always appreciated, which is why your valentine will absolutely love receiving any of the Aria Beauty hair tools.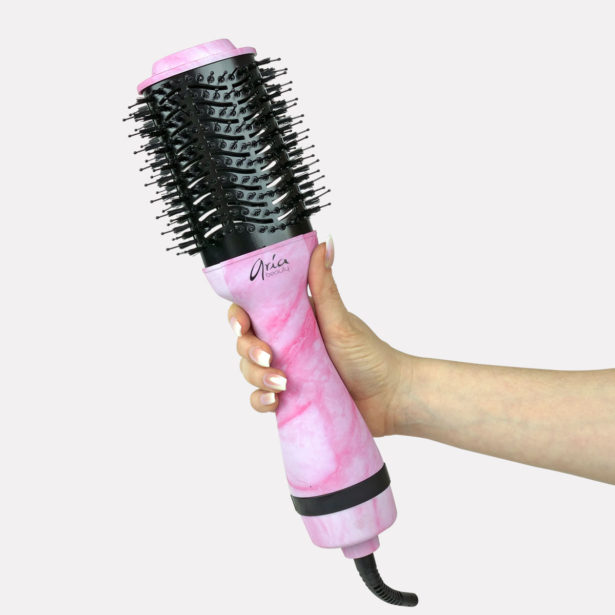 These tools are designed by their internal team of stylists to achieve salon standard results. With Aria Beauty straighteners, the hair is heated from the inside out, protecting the cuticle layer of the hair. They use a unique technology – infrared heat.
Aria tools cause less damage than other brands and over time, her hair will remain healthy and strong. One of their 1" infrared flat irons designed for stylists to use behind the chair (available in black and rose gold) will be sure to WOW your valentine this year.
They also sell an amazing blow dry brush – which has completely sold out 4 times! It creates amazing blowouts in just minutes right at home. They recently released a smaller, compact sized version, for shorter styles and extra volume.
Check them out and use code HOTHAIR to save 30% site-wide!
This is not a conventional gift but a gift that can change someones life as it has done for 1000's of others.
Sunday Times Best Selling Published Business Book "The Business Survival Kit" (Penguin)
Starting a business isn't easy. In fact, it can be scary, exhausting and demoralising. When it finally takes off, even though you're fulfilling a lifelong dream, it can be a struggle to keep up with the rest of your life. How can you cope with the inevitable stresses and strains along the way?
In The Business Survival Kit, serial entrepreneurs Byron Cole and Bianca Miller-Cole prepare you for the ride of your life. With straight-talking advice and insights from leading experts it will help you answer the fundamental question of whether you can handle being an entrepreneur in the first place and then help you navigate the inevitable ups and many downs that go hand in hand with that decision.
www.selfmadebook.uk/the-books/
Jo Bevilacqua's book "No Longer Last On The List" would be a great gift as the book focuses on the importance of self love.
Valentines day is not just about celebrating the love people have for their partner. It's also about celebrating love in general because not everyone will be in a relationship, but that does not mean they cannot celebrate the love they already have in other forms. It's nice to be loving towards your partner, but it's essential to be loving towards yourself first because all love stems from the love we feel for ourselves.
This book is a great tool to learn about the importance of putting yourself first because that way you don't seek love from others because you provide it for yourself.
Hopefully this has gave you an idea of how valuable this book would be a gift for Valentine's day.
BetterMe Health Coaching as a perfect holiday gift.
Given the speed at which the daily work routine goes through, it is very important to stay in good shape. The BetterMe app includes a variety of workouts, easy-to-follow meal plans, supported by real human coaches, as well as comprehensive tracking, self-love meditations, face massages, and a psychology-based lifestyle change program. No equipment is needed, so it's a perfect gift idea to stay physically and mentally healthy. Besides that, recently we launched the SharePlay feature for iOS 15, which allows users to connect with anyone, anywhere via FaceTime and enjoy the BetterMe app exercises together.
Here's what the BetterMe app offers:
– Workout Programs: personalized sets of exercises and nutrition to help you get in shape faster for any level
– All-new meal plans: dishes picked according to your preferences, and are easy to make thanks to video recipes
– Psychology-based lifestyle change program
– Calorie Tracker: know exactly how much you consume a day and monitor your macros all with an intuitive design
– New community with daily articles, tips, tricks, and Q&As
– Personal coach feature, so you are always professionally guided and supported through your weight loss journey
– Water tracker and step counter to make sure that you're reaching your daily goals
– Yoga, running and walking workouts for everyone.
BetterMe is a leading behavioral healthcare app publisher with over 100M downloads, available in 190 countries. With workouts, nutrition tracking, and mental health coaching, BetterMe is an all-in-one solution for a fit body and mind. BetterMe has been on the Most Downloaded Health & Fitness Apps list since 2018.
The App is available in AppStore & Google Play.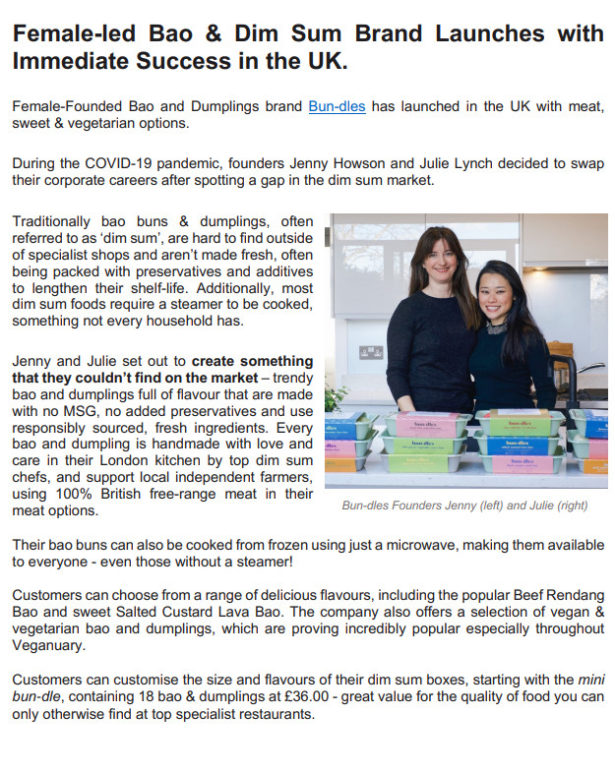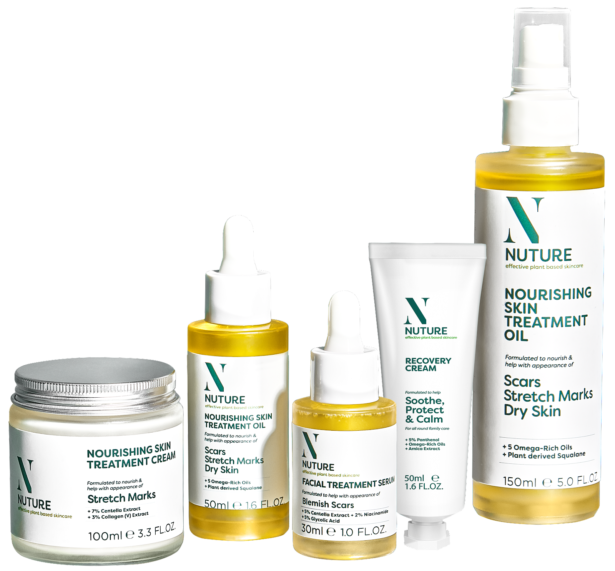 For her this Valentine's Day:
• Nuture Nourishing Treatment Oil and Skin Treatment Cream will show you care about the history written on her skin, whether that be C-section scars or her stretch marks caused by pregnancy and bringing new life into the world.
• Nuture's Facial Treatment Serum will help to visibly reduce the appearance of dark spots giving her a bright and beautiful complexion. The range also rehydrates the skin, keeping dryness away throughout winter.
For men this Valentine's Day:
• Nuture's Nourishing Treatment Oil and Skin Treatment Cream are effective treatments to help care for sports injury scars and stretch marks that have appeared as a result of growth and weight training, as well as helping to nourish their dry skin throughout the colder months.
Nuture Nourishing Skin Treatment Oil – RRP £8.99 for 50ml or RRP £17.99 for 150ml:
A gentle but super effective treatment for improving the appearance of old and new scars, stretch marks as well as dry skin. This oil has a lightweight texture, which is easily absorbed into the skin and improves tone and texture as well as replenishing hydration for improved elasticity.
Nuture Nourishing Skin Treatment Cream, RRP £12.99:
Our rich textured cream is crafted with ultra-nourishing Shea Butter & Coconut Oil to improve the appearance of all types of stretch marks, and help with the development of new ones. With Omega-Rich Oils, it works to provide intense moisturisation and elasticity, while also helping to improve tone and texture leaving the skin firmer and more supple.
Nuture Facial Treatment Serum, RRP £15.99:
The serum helps to soothe skin, brighten complexion and reduce post-blemish marks and hyperpigmentation. With ingredients including Niacinamide, which has wonderful soothing properties and the exfoliating miracle Glycolic Acid this Facial Serum is a super effective treatment. The serum also helps to reduce the appearance of oily skin and dark spots and nourishes the skin to provide a more even skin tone.
Buy @ www.amazon.co.uk/Nuture-Nourishing-Treatment-appearance-stretchmarks
OnBuy. NEW HIGHS … gifts that really make them feel special this Valentine's Day ! ALL AVAILABLE NOW @ :- www.onbuy.com
DIY Surprise Mini Suitcase Scratch & Reveal Travel Ticket
£5.47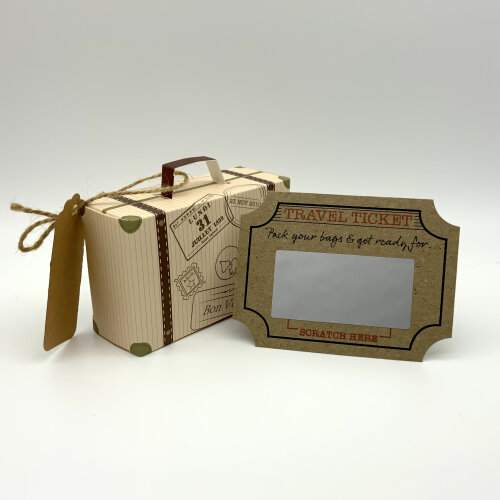 https://www.onbuy.com/gb/diy-surprise-mini-suitcase-scratch-and-reveal-travel-ticket-gift-bundle~c9425~p32439074/
Sienna Oversized Blanket Hoodie
£17.99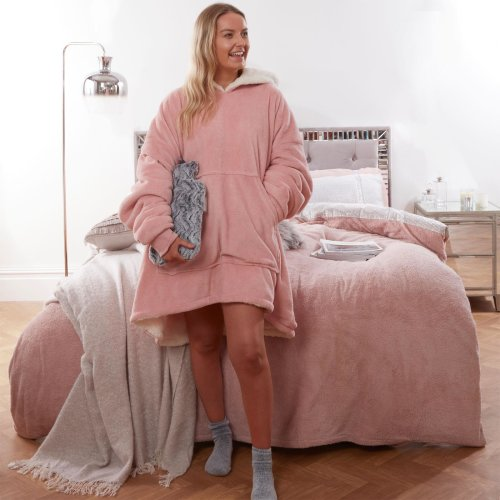 https://www.onbuy.com/gb/blush-pink-one-size-fits-all-adults-kids-men-women-sienna-oversized-blanket-hoodie~c5328~p23485051/?lid=32049900
Paco Rabanne Men's Invictus Eau De Toilette – 50ml
£43.95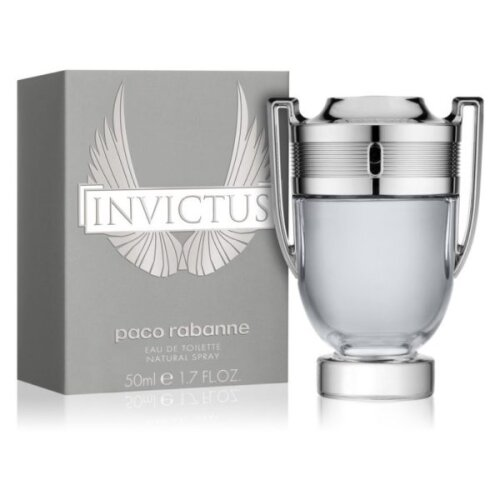 https://www.onbuy.com/gb/paco-rabanne-mens-invictus-eau-de-toilette-50ml~c6179~p17867947/?cid=12906
Extendable Natural Bamboo Bathtub Rack
£14.16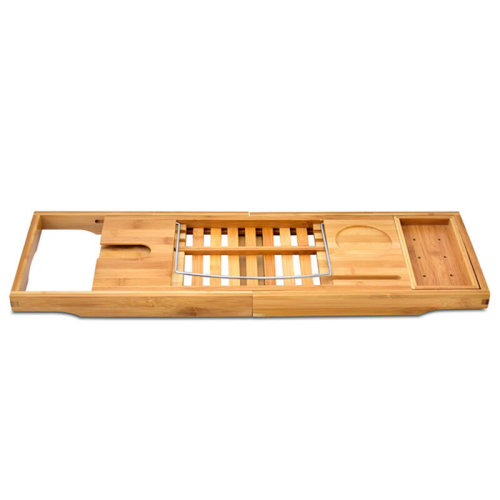 https://www.onbuy.com/gb/extendable-natural-bamboo-bathtub-rack~c13633~p12131202/
100 Dates Scratch Off Bucket List Poster A2
£12.99
https://www.onbuy.com/gb/100-dates-scratch-off-bucket-list-poster-a2~c5611~p24912001/
Nordvek 448-100 Men's Genuine Suede Sheepskin Slippers
£45.00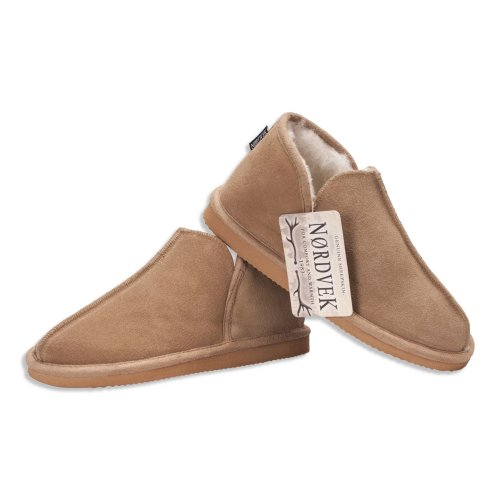 https://www.onbuy.com/gb/nordvek-448-100-mens-genuine-suede-sheepskin-slippers~c12906~p6919551/
Paco Rabanne Lady Million Eau de Parfum Spray 80ml
£59.95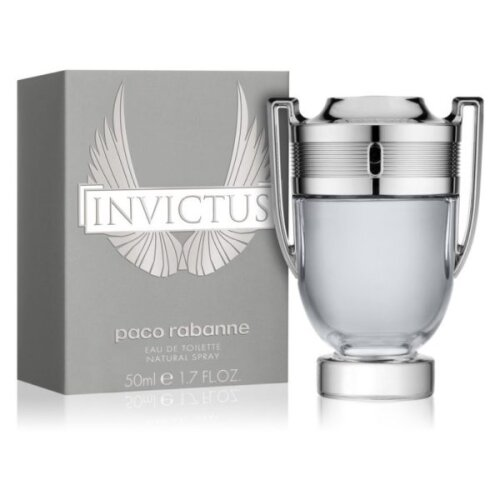 https://www.onbuy.com/gb/paco-rabanne-lady-million-eau-de-parfum-spray-80ml~c6181~p18710977/
Yankee Candle Pastel Romance Mosaic Melt Warmer
£7.98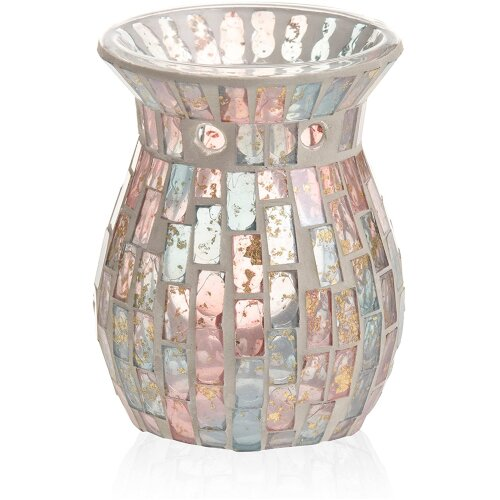 https://www.onbuy.com/gb/yankee-candle-pastel-romance-mosaic-melt-warmer~c26005~p25045956/
Stainless Steel Pasta Machine | Pasta Maker
£15.89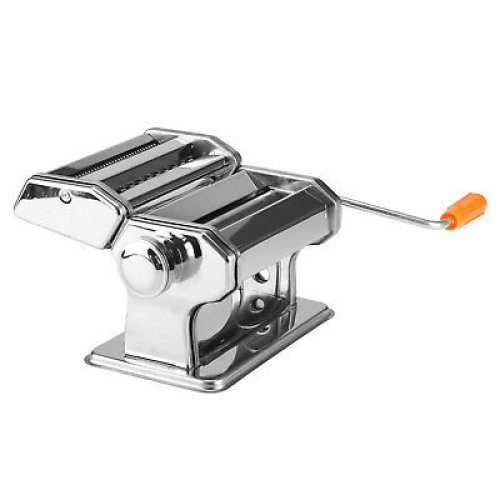 https://www.onbuy.com/gb/stainless-steel-pasta-machine-pasta-maker~c13876~p12131017/
Hometronix 42cm Multi-Cooker | Pizza Maker
£24.99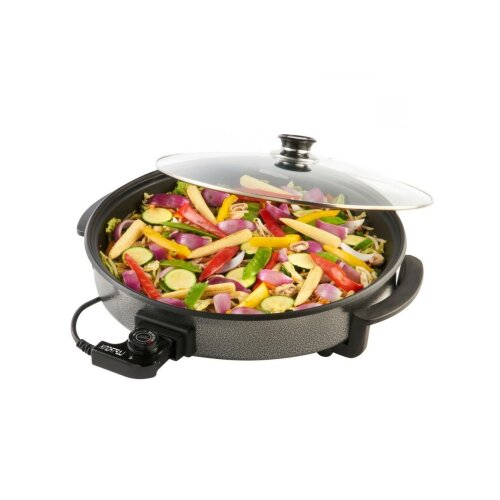 https://www.onbuy.com/gb/hometronix-42cm-multi-cooker-pizza-maker~c18039~p44524950/
Nedis 1000W Heart-Shaped Waffle Maker Machine
£23.19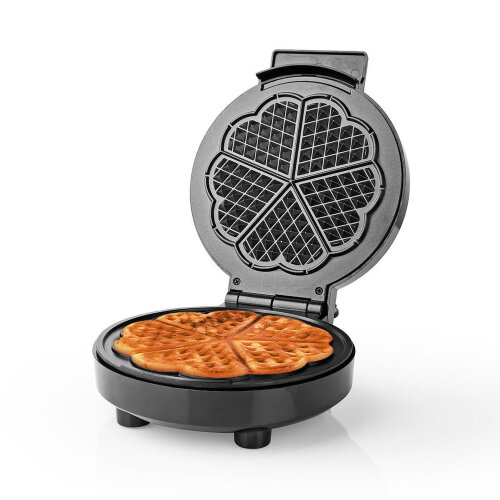 https://www.onbuy.com/gb/nedis-1000w-heart-shaped-waffle-maker-machine~c9381~p25084207/
Beats By Dr. Dre Beats Solo 3 Wireless On-Ear Headphones – Matt Black
£139.99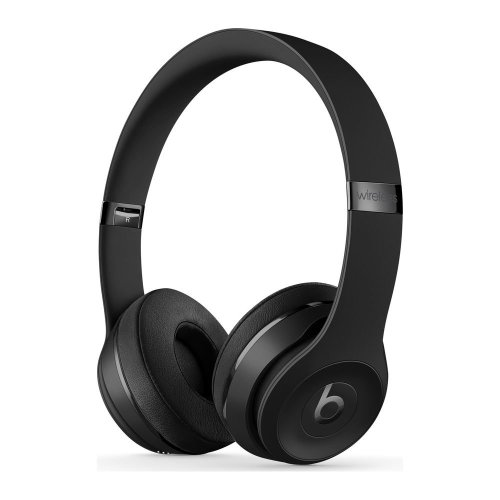 https://www.onbuy.com/gb/beats-by-dr-dre-beats-solo-3-wireless-on-ear-headphones-matt-black~c3241~p6573339/

CBD face cream and scrub… make your partner feel amazing both inside and out… ethicacbd.com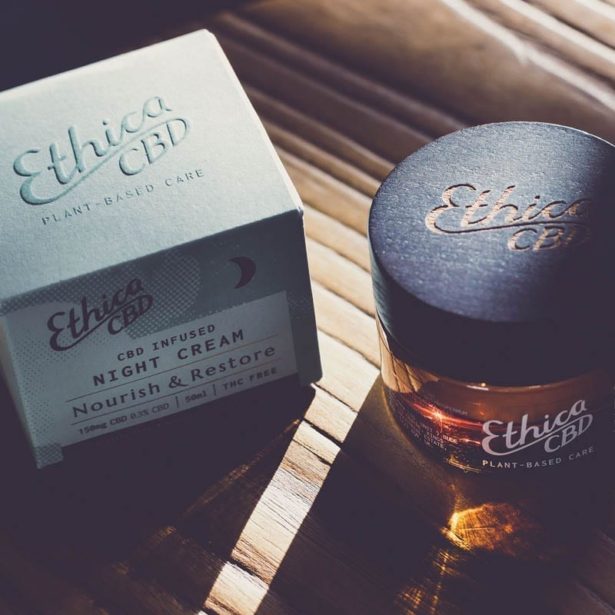 The EthicaCBD best-selling CBD-infused night cream is a hydration hero. This nourishing deep-impact CBD moisturiser is infused with a powerful blend of carefully-chosen natural oils to offer your skin the restorative recovery it has been longing for!
See more @ :- https://ethicacbd.com/buy-cbd/cbd-infused-night-cream/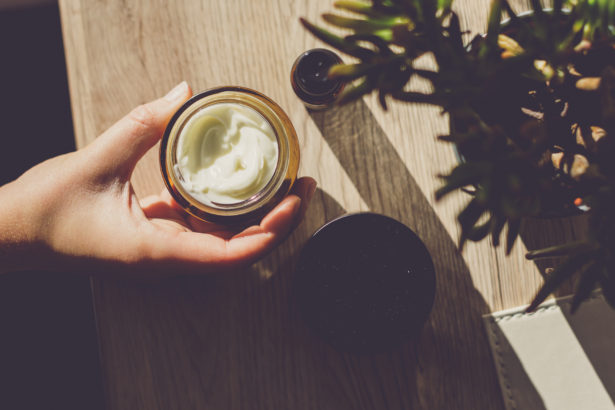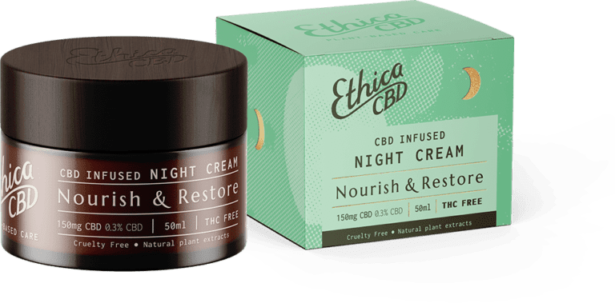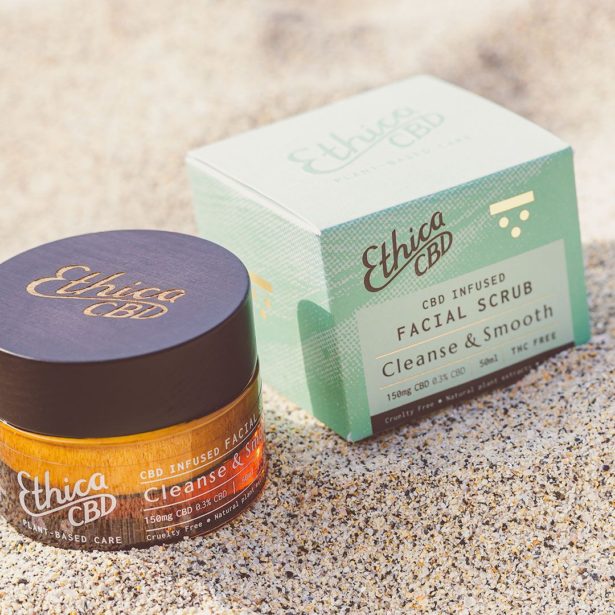 Launching Th3rdLevel: Sustainable, Ethical Streetwear theth3rdlevel.com
Th3rdLevel are a small, ethical fashion business who provide sustainable streetwear whilst mentoring talented young adults with disabilities.
Th3rdLevel is a collaborative project created by a group of passionate Post19 and Enterprise19 staff members alongside their founder Rob Power. Post19 is a day centre for young adults with disabilities and Enterprise19 is a not-for-profit CIC, which offers vocational crafts-based training. Together the creative team saw the need for offering opportunities for their talented young adults to gain industry skills and experience within a supportive space – Th3rdLevel was born.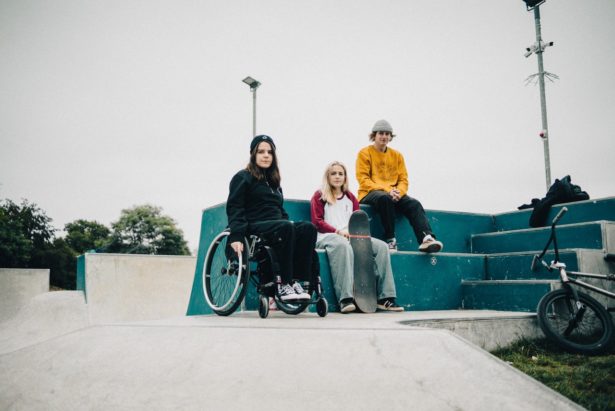 Th3rdLevel provides the chance for young adults with disabilities to engage in 'real life' work experience through their friendly design-led shadowing and mentoring scheme. From designing in graphics workshops to learning the ropes of retail; from warehouse stock control, packaging, and deliveries to modelling and photography– the experience of the young adults is central to every step in the production process.
The importance of helping both people and the planet is deeply rooted within the ethos of Th3rdLevel. The clothing range is sustainably and ethically produced, only using products that are made from eco-friendly materials and sustainable sources. This produces high quality clothing that is not only comfortable and original but ethical and eco-friendly, including packaging that is fully compostable and reusable. Th3rdlevel also partners with the Eden Reforestation Project, planting a tree for every purchase from the clothing range.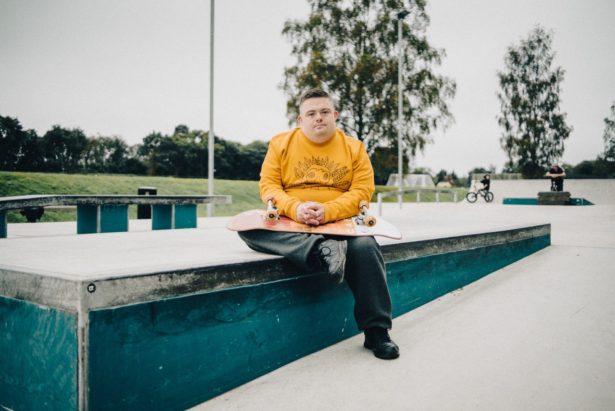 This connection to the environment is reflected within Th3rdLevels Autumn Winter 2021 Collection, which is inspired by the natural world, all the while keeping with their dark, edgy twist within the designs. The colour pallet of deep jewel is combined with mustards and greens alongside leafy prints and camo to create an original collection. You will also see two characters come to life in the form of Flower Face and Nature Boy.
Th3rdlevel aims to create an ethical fashion brand that customers will want to wear not only because of its quality and originality, but for its positive impact socially and environmentally.
Th3rdlevel has a simple aim, to educate and inspire other businesses to offer similar opportunities to young adults. Their slogan, People, Planet, Products sums this up perfectly.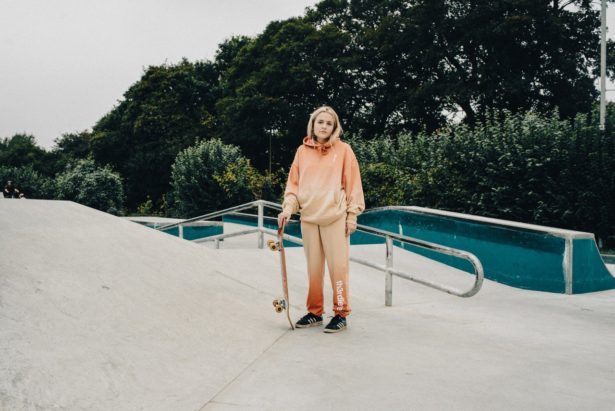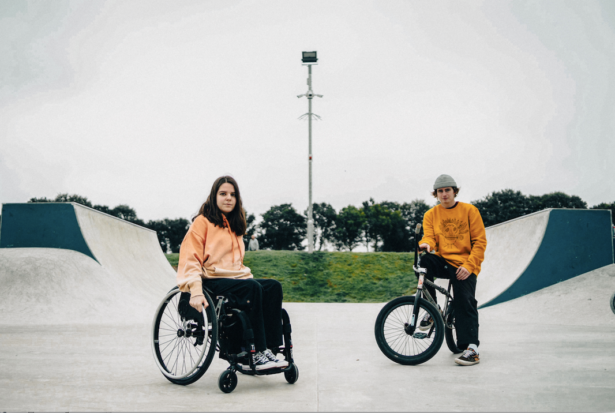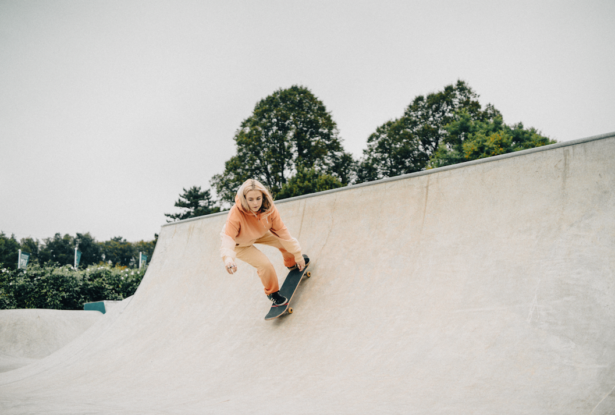 Mad Beauty… Valentines Day Totally Devoted www.madbeauty.com
It's easy to fall in in love with our Totally Devoted Mickey and Minnie range, inspired by the iconic duo's eternal love story and guaranteed to capture the hearts of Disney fans around the globe on Valentine's Day and beyond.
Our heart-warming collection of adorable and uplifting bath, body and beauty treats in playful prints and heart-shaped, sharable packaging are the perfect feel-good way to gift sweethearts and loved ones or indulge in a little self-care me-time.
Face Mask Pods | £4.99 | Madbeauty.com
These adorable heart shaped pod face masks provide the perfect dose of a soothing gel mask and purifying clay formula to boost complexions at home or on the go.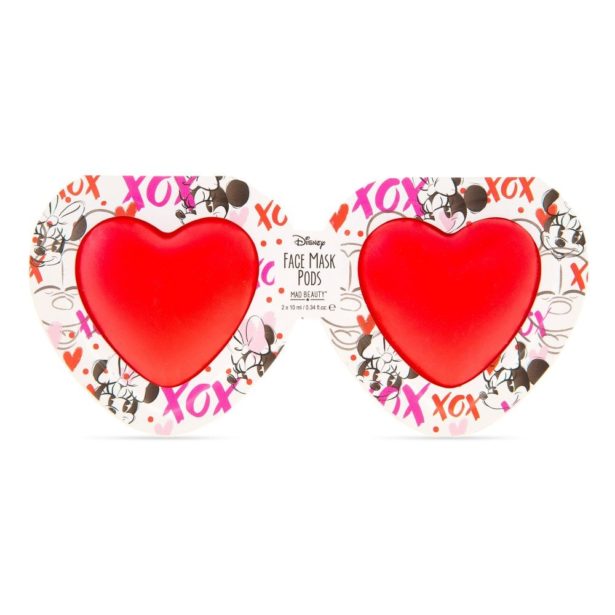 Bath Fizzers| £9.99 | Madbeauty.com
Four individual bath fizzers infuse the bath with the uplifting fruity fragrance of Raspberry and Honeydew to help relax and reenergise.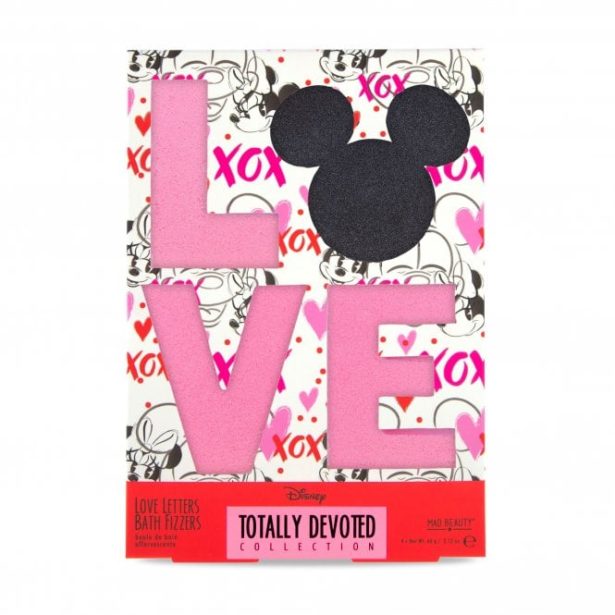 Pamper Set | £9.99 | Madbeauty.com
A giftable heart-shaped box filled with an indulgent shower gel, body puff and moisturising body lotion, fragranced with Raspberry and Honeydew.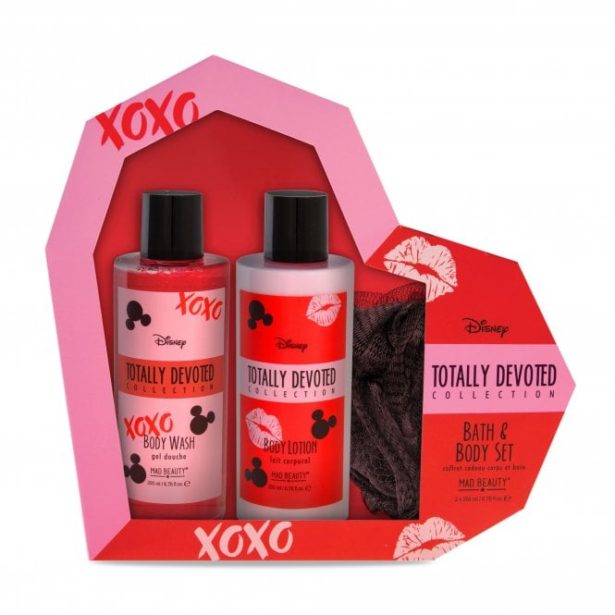 Tear and Share Masks | £6.50 | Madbeauty.com
Perfect for sharing or for two masking sessions, the sachet is divided into two separate sections that include two biodegradable bamboo fibre sheet masks with one Raspberry and one Honey infusion.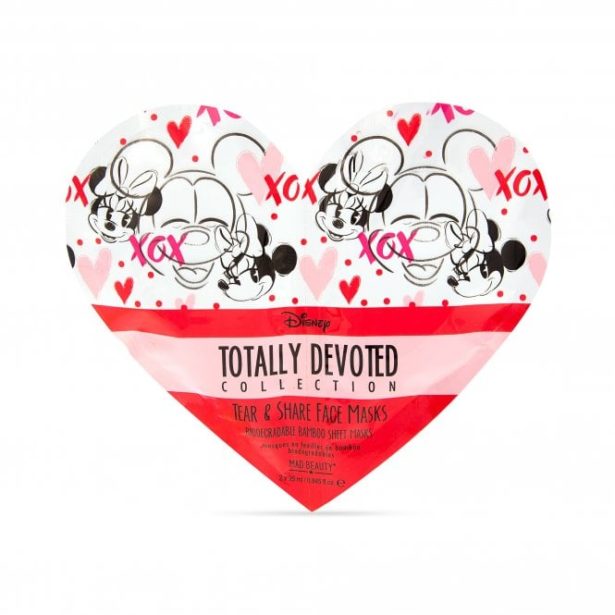 Silverguard have recently launched antimicrobial bedding and will also have in the next few weeks amtimicrobial towels to complement these. All their product range has been driven by the idea that they want to provide products that are safe, sustainable and of a high quality, as you have hopefully seen with the snood we covered last December…
See more and buy @ :- https://www.silver-guard.co.uk/
Why SilverGuard bedding?
Combining both Supima® cotton and IONIC+ antimicrobial technology, here is why we know our bedding range will give you a more comfortable night's sleep. Our new bedding range is made from luxurious 300 thread count sateen woven Supima® cotton bedding, and has silver thread woven into it for both safety and comfort.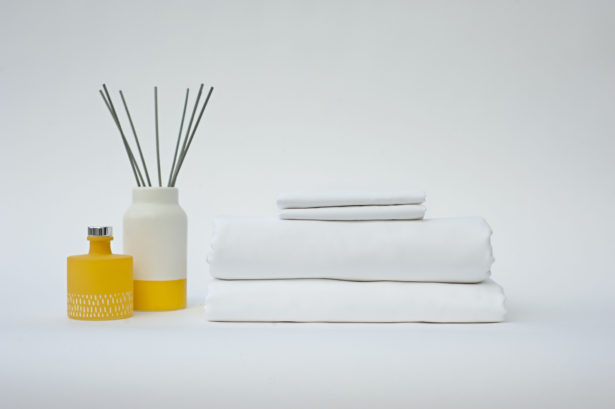 The range currently comes in white and includes fitted and flat sheets, duvet covers, pillowcases and cot sheets to fit beds in the following sizes: single, double, King and Super King.
Supima® cotton: All our bedding products are made using soft, dense and absorbent Supima® cotton for its premium quality and plush feel. The longer yarn length of Supima cotton ensures smoother surfaces that make for softer fabrics which are also resistant to pilling. Although Supima® is a luxurious type of bed linen, you can still wash normally and use them without worry. The bedding will continue to maintain its soft feel after repeated washing.
IONIC+ antimicrobial protection: The bed linen is made using a blend of Supima® and IONIC+ silver thread. The IONIC+ silver thread is weaved through the Supima® cotton which prevents the growth of bacteria, fungi and other pathogens. Why is this important? Your body can shed on average around 15 million skin cells in one night, while it has also been estimated that a person naturally produced over 95 litres of sweat in bed every year. This means that your bed linens can become a breeding ground for all kinds of bacteria. The IONIC+ silver thread technology works to prevent the growth of bacteria, making your bed environment a safer and cleaner place in between laundering.
Healthier Skin: The antimicrobial silver thread technology acts to be kind on your skin. Your bed linen comes into contact with your skin for around eight hours a day. Studies have found unwashed pillowcases and sheets had several thousand times more bacteria than a toilet seat. As such, traditional fabrics collect bacteria, only to transfer back onto your skin causing acne-prone skin to break out. SilverGuard bed linens allow for healthier skin by tackling acne, redness, and skin irritations as the silver thread technology eliminate acne-causing bacteria working to reduce breakouts on the skin. This is particularly relevant for our pillowcases.
Thermoregulating: With the bed linen being single-ply Supima®, this means that airflow and breathability is maintained throughout the fabric. This is further enhanced by the thermoregulating silver in our bed linen products which allows for sleep at the ideal temperature, every night, all year round. This is especially beneficial to anyone who tends to sweat at night or wake up continuously from becoming too warm.
Anti Odour: SilverGuard IONIC+ silver thread technology also eliminates odour-producing bacteria which means you can enjoy fresher smelling sheets for longer.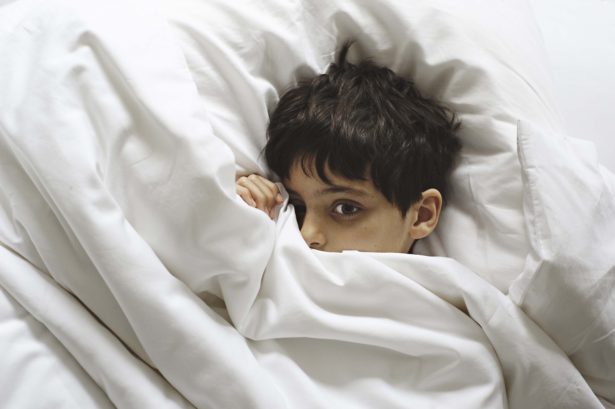 Meaningful Elegance.. contemporary, handcrafted sterling silver jewellery, pledging 50% of all profits to women's charities… halojewellery.org.uk
By creator Supriti Vaidya, Halo Jewellery UK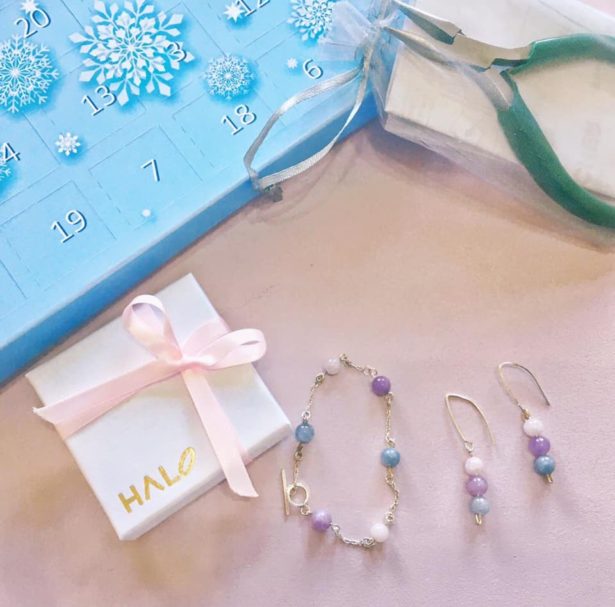 Halo Jewellery UK's handmade women's jewellery
• Individually handmade from sterling silver, enamel and gemstones.
• Price range £25 – £70, delivered free within the UK
• All come in a gift box
• Last order date 15th December for delivery to the UK
• Can be ordered online at: https://www.halojewellery.org.uk
Below are some jewellery gifts that are simply perfect for Christmas.
Limited Edition Advent Calendar + Christmas gift £48. You make the earrings and bracelet, and get a Christmas gift from the bestsellers page on the website.
Rose quartz and sterling silver necklace. 18 inch chain. £32
Signature Halo Sterling Silver Textured Necklace and Earring gift set £50.00, items available separately.
Blue Enamel Necklace and earring gift set £62.50, items available separately
Waterlilies Enamel Earrings and Necklace gift set £67.00, items available separately
Waterlilies Circle Sterling Silver and Enamel Necklace £42.00
All of these and many more are available on the HALO website at https://www.halojewellery.org.uk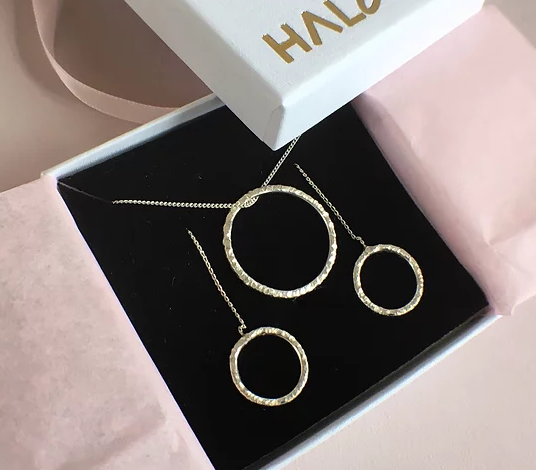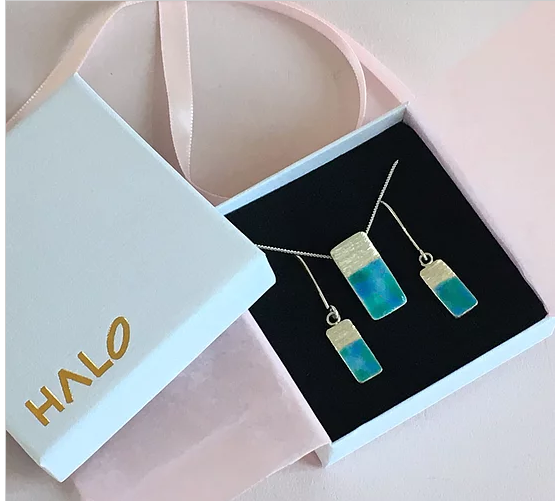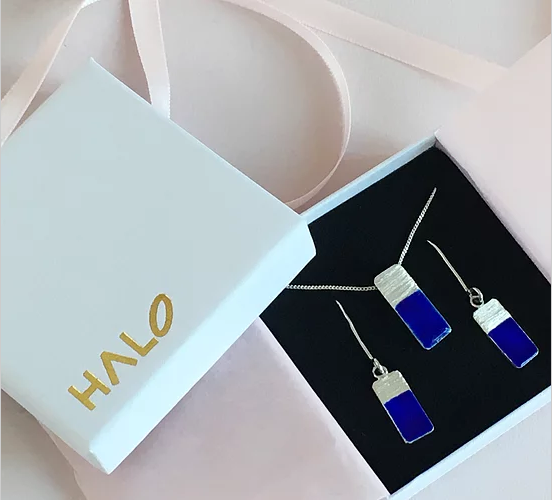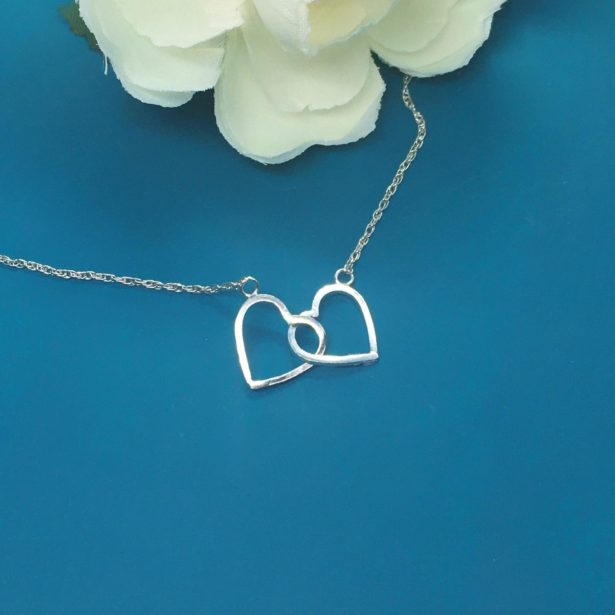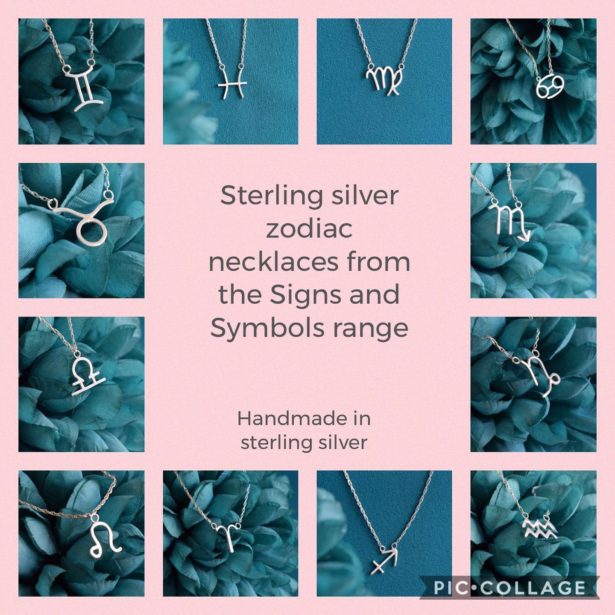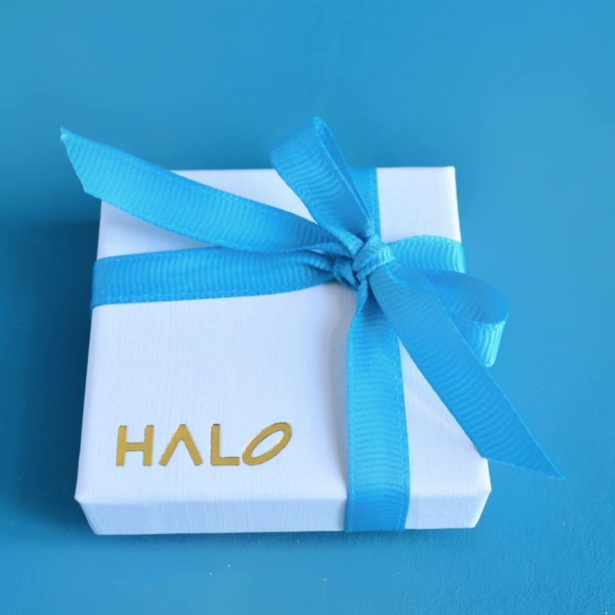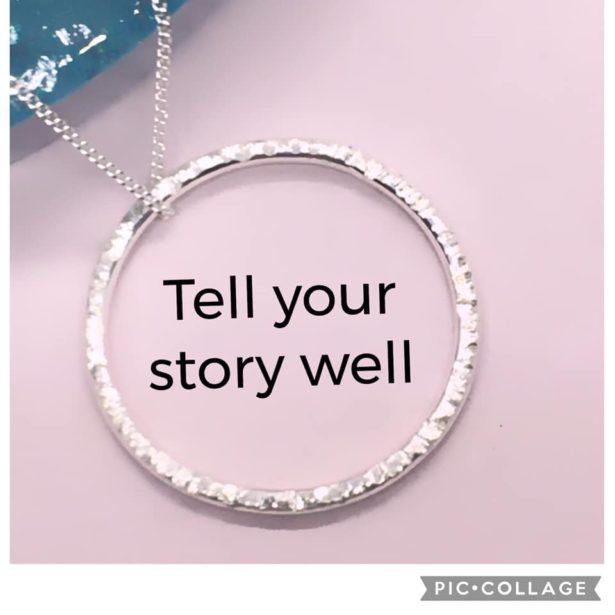 Prepdeck… the easiest way to stay organized and have fun in the kitchen prepdeck.com (your complete meal preparation system)
Prepdeck is the easiest way to stay organized and have fun in the kitchen. With over 20 tools in one simple system, you have everything you need at your fingertips. From chopping to measuring to clean-up, PrepDeck is designed to streamline meal making.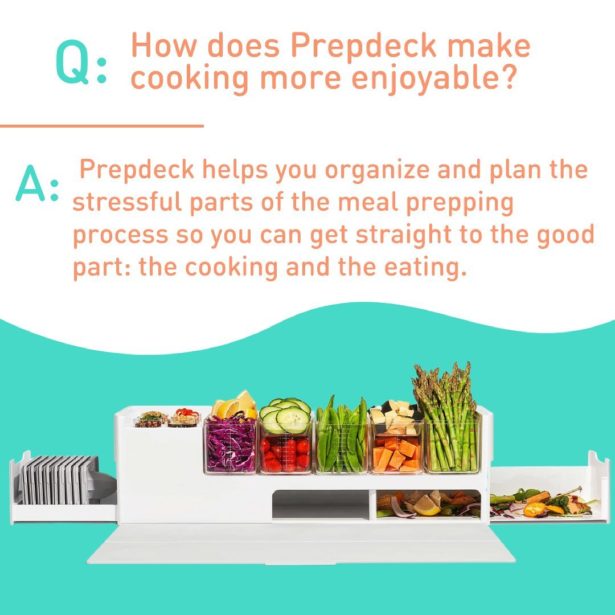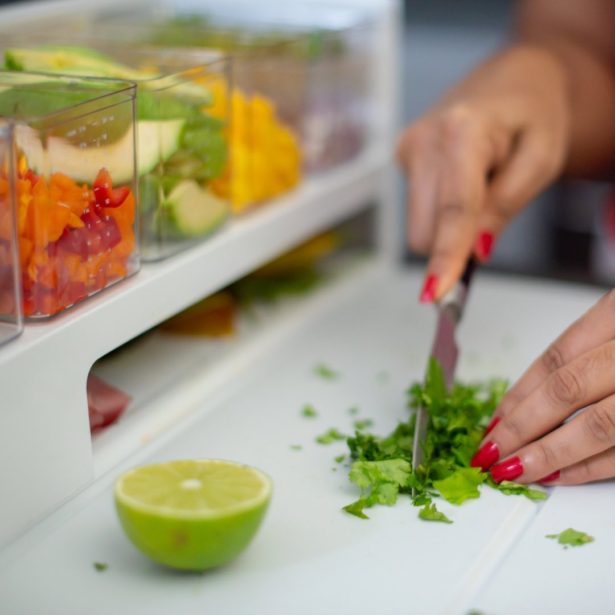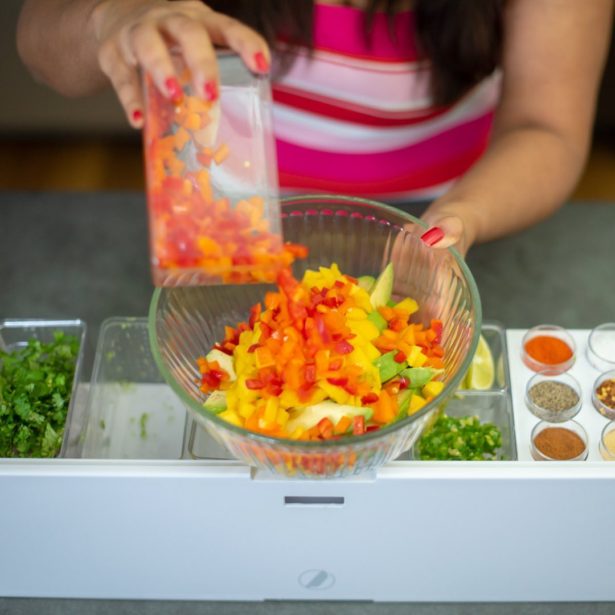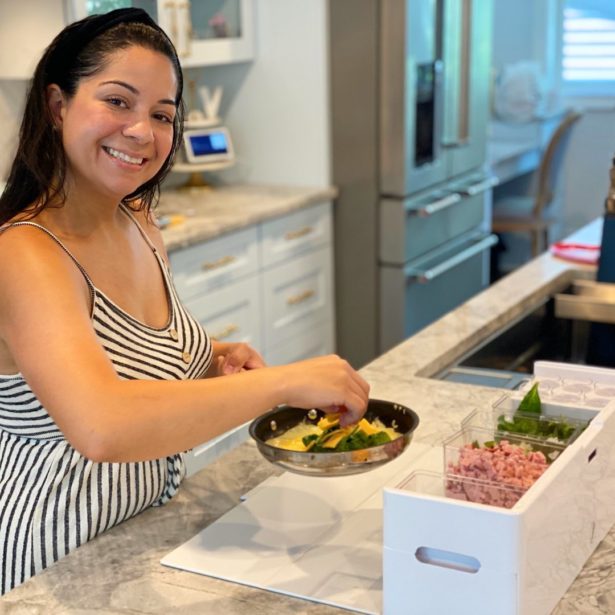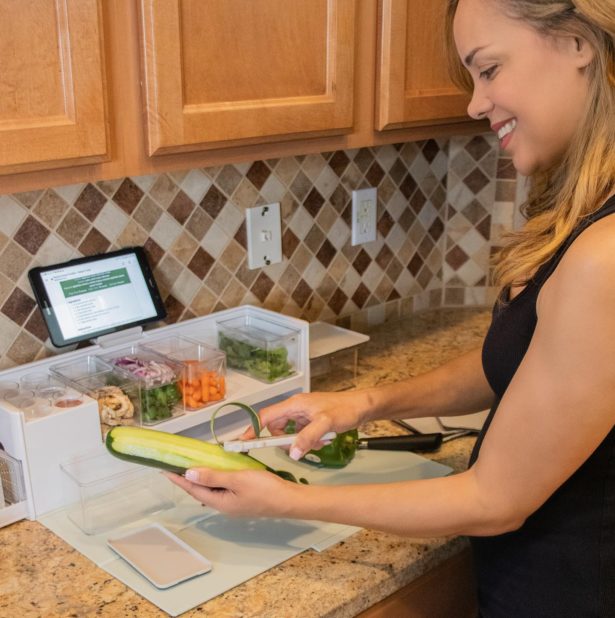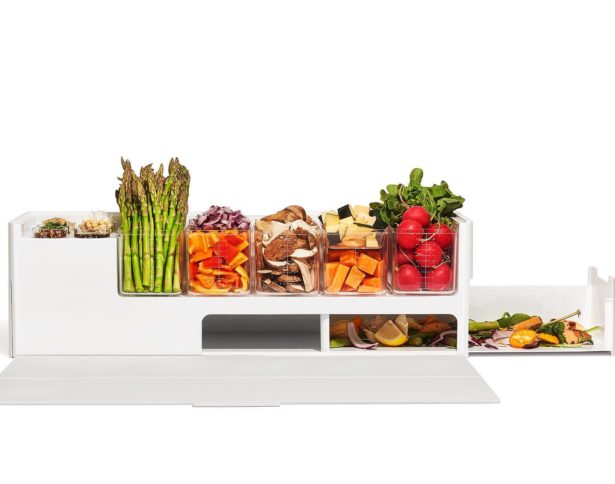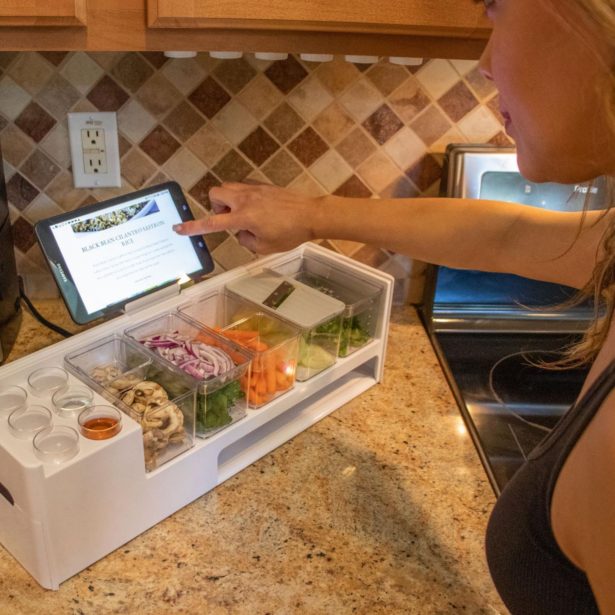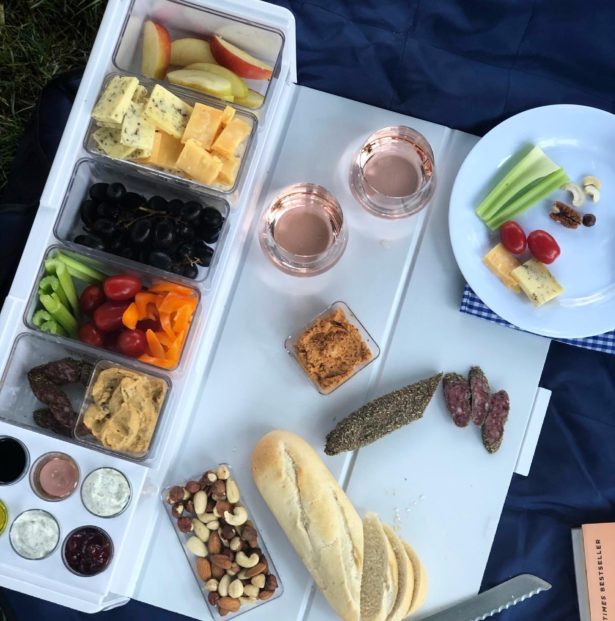 Getting it right for Valentine's Day!
Kiss goodbye to gifting the wrong perfume this Valentine's Day.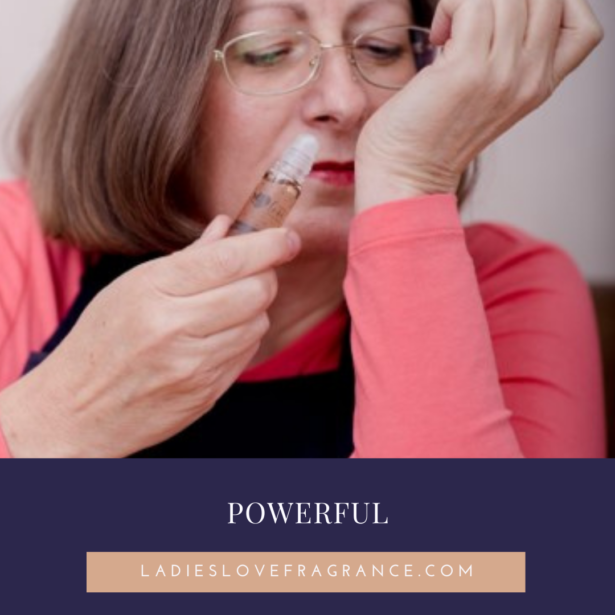 Creating an atmosphere of love and romance with music, flowers and perfume is all part of the
magic of Valentine's Day. But how do you make sure you've got the right perfume?
Ladies Love Fragrance help scent connoisseurs step into the world of French perfumery to
design and create their very own eau de parfum fine fragrances. Their popular perfume-making
masterclasses at the Novotel Glasgow and Edinburgh Carlton Hilton make a fantastic gift for
your Valentine. These masterclasses are extremely popular with ladies having a girlie day out
with their friends and family or, as the perfume notes sampled are completely unisex, you could
enjoy designing your bespoke scents together as a couple. And there's even the option to
include afternoon tea, creating the perfect day out and making this a truly memorable
experience.
At a Ladies Love Fragrance perfume-making masterclass, your Valentine be immersed in the
world of French perfumery as she samples 21 eau de parfum notes, selecting her favourites as
she tries the different top, middle and base notes, making adjustments along the way before
finessing her bespoke signature perfume. Many people describe perfume-making events as
being like gin mixology, although fragrances are for wearing and enjoying throughout the day
and evening. Tips are also included about the best places to apply fine fragrance.
Ladies Love Fragrance even help your Valentine capture her recipe so she'll be able order refills
in the future for occasions such as birthdays and anniversaries or just to replenish her signature
scent.
You can choose from three different packages for your Valentine and all include a welcome
glass of fizz on arrival (a soft drink option is available) as well as her eau de parfum to take
away on the day. The experience is the same for all packages, it's the quantity of perfume your
Valentine takes away that varies; Gold – 5mls, £49; Platinum – 20mls, £59; and Diamond –
30mls, £69. Refills start from £24.
Gift Vouchers for Ladies Love Fragrance events in Glasgow and Edinburgh can be purchased
on www.ladieslovefragrance.com.
https://www.facebook.com/ladieslovefragrance
https://www.instagram.com/ladieslovefragrance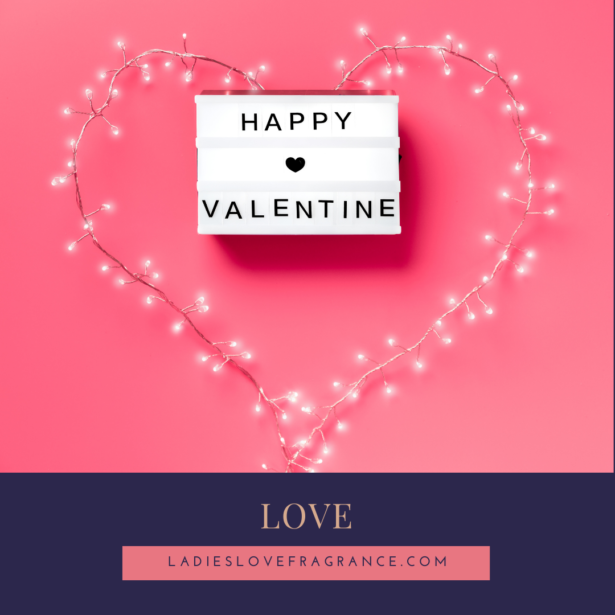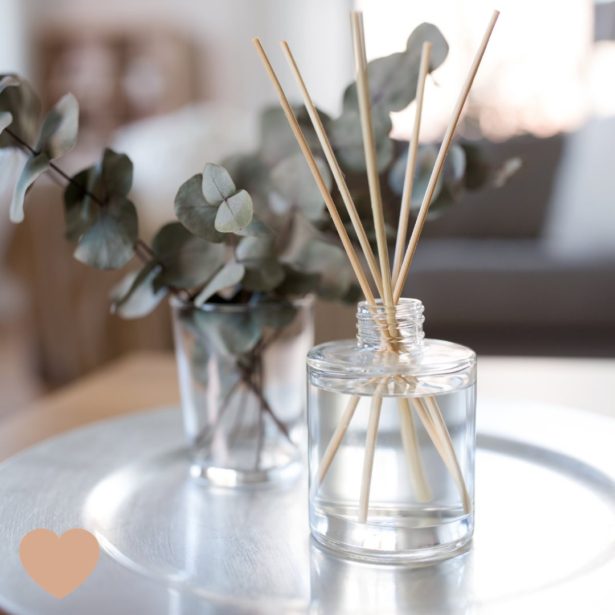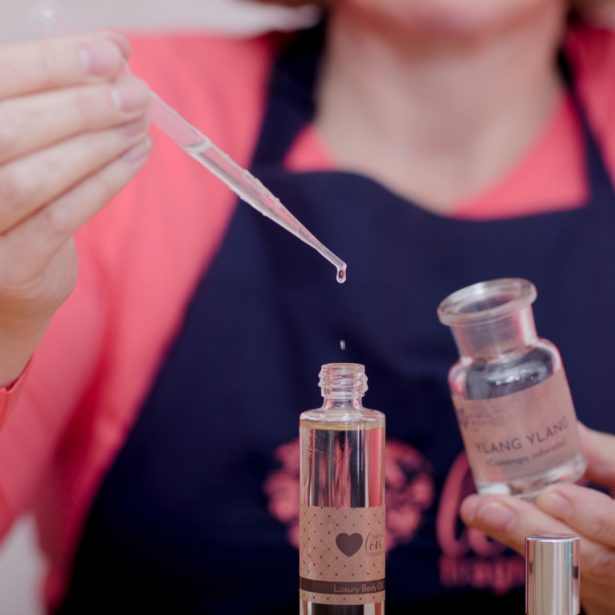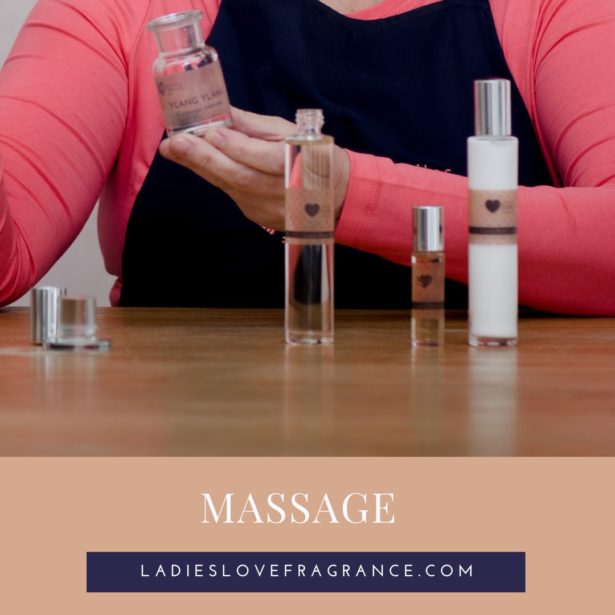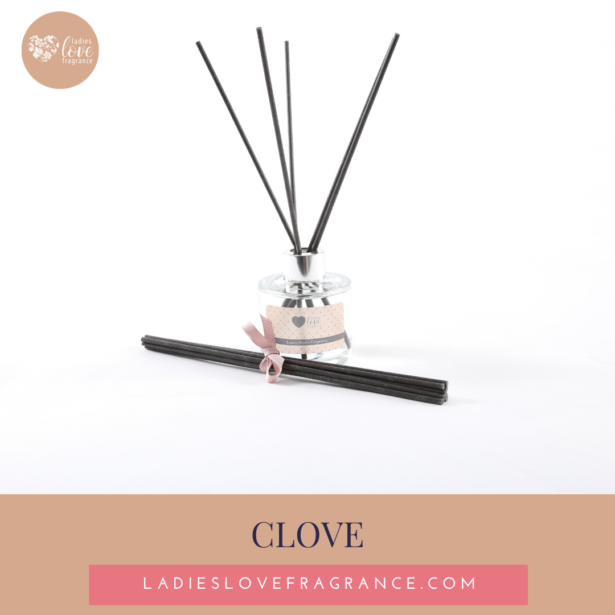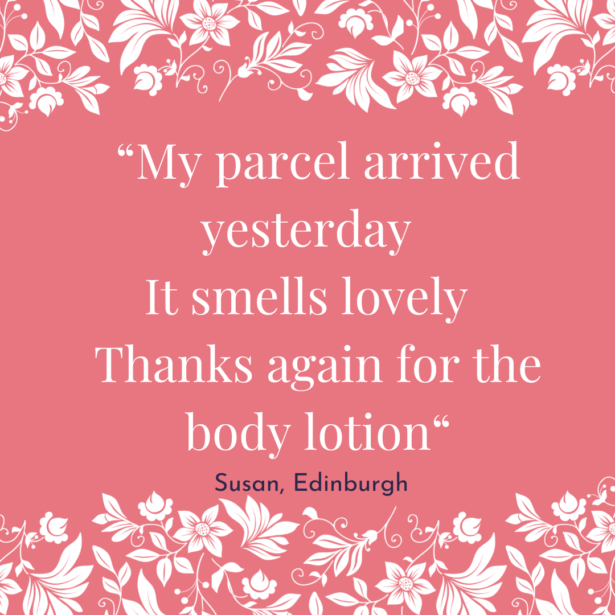 BLUNT is the luxury and sustainable umbrella brand turning an ordinary, everyday item into an extraordinary and aspirational experience. bluntumbrellas.co.uk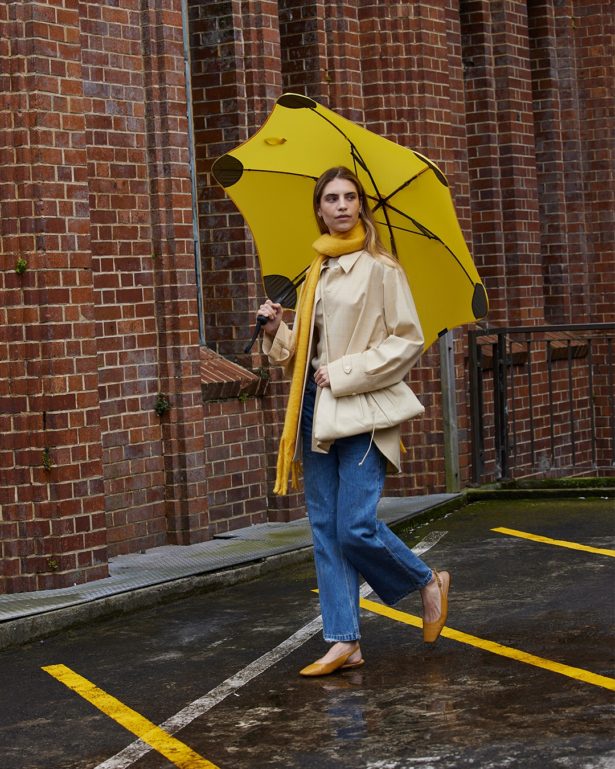 Thanks to the unpredictability of the British weather, investing in a top-quality umbrella is an essential but often overlooked purchase contributing to billions of umbrellas ending up in landfill every year. To combat this, BLUNT have combined super engineering, beautiful design and unique and patented performance technology to ensure they last the test of time. BLUNT is the strongest, most aerodynamic and protective umbrella brand on the market, and has been tested under extreme conditions including winds of up to 70mph.
BLUNT umbrellas are built to last and unlike other umbrella brands they are committed to a "repair, not replace" ethos – meaning all umbrellas can be fully repaired at retailer partners worldwide. The brand is also renowned for its collaborations with like-minded brands, artists and designers such as Karen Walker, Jordan Debney and Studio Jasmin. Their most recent collaboration is with Australian illustrative artist Ellen Porteus who is known for her unmistakable design style and illustrations. All styles are available in a choice of colours and available from https://bluntumbrellas.co.uk/ . Prices range from £70 – £125.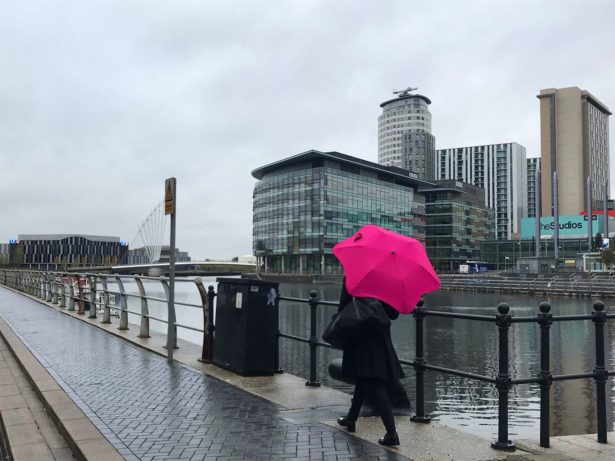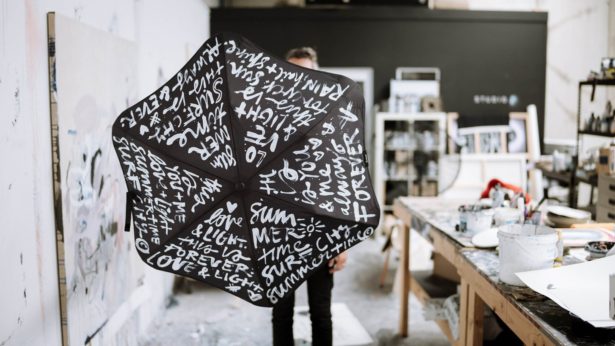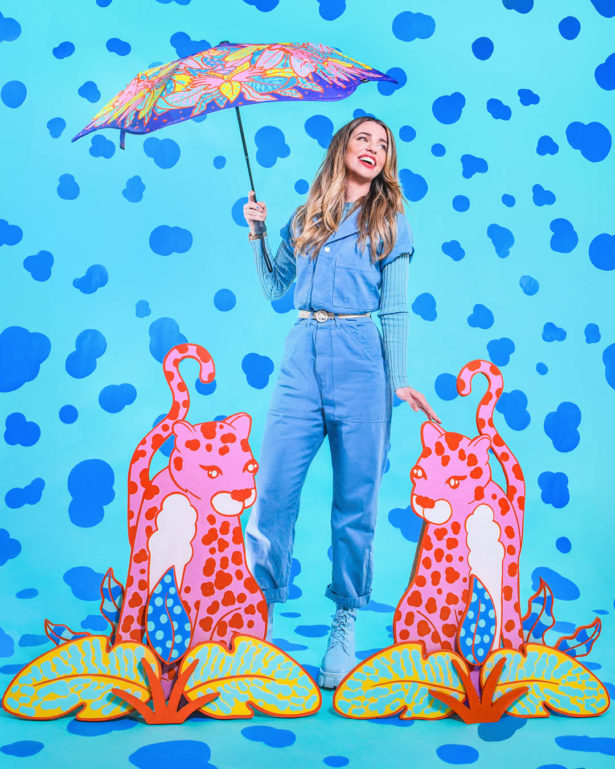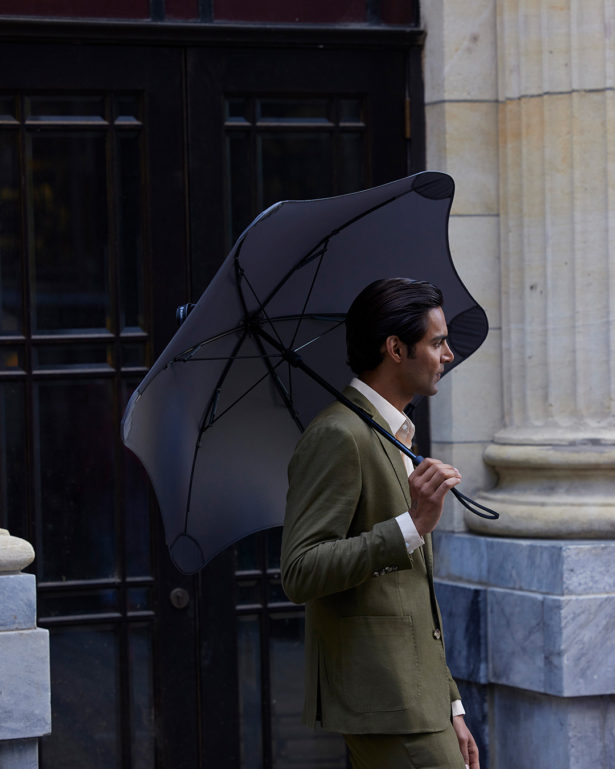 This Valentine's Day, premium pet food brand Laughing Dog is back with the perfect presents for your pooch. For just £8, you can make your four-legged friends' day by showing them some extra loving this Valentine's Day.
Delicious & naturally wholesome completes, treats & mixer meals made on our family farm in Lincolnshire. Grain free & wheat free ranges. Keeping dogs 100% dog happy since 1936. Head to our YouTube page to see how our food is made. www.laughingdogfood.com
Something special: Hand-decorated and Personalised Bones for special occasions
Laughing Dog's hugely popular biscuit bone is wheat-free. This scrumptious biscuit bone is decorated in a yoghurt frosting and topped with carrot sprinkles. No added artificial flavours or preservatives, each bone is hand-made in Lincolnshire.
RRP from £8.00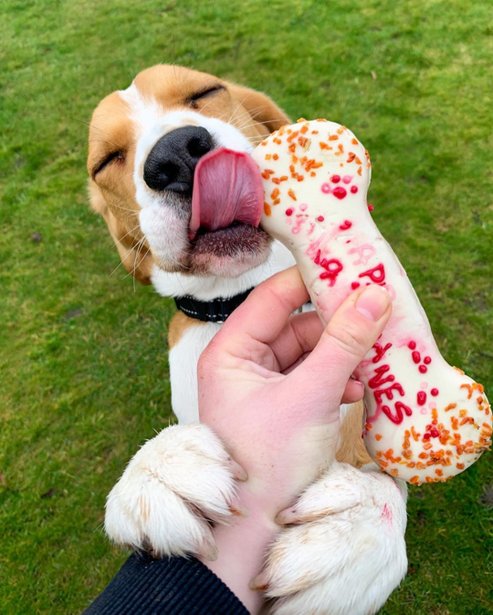 Dog Happy Valentine's Hamper: This wonderful doggy gift contains delicious Fruity Paws, Sleep Tight and Fish'n'Tricks treats, plus a jar to store all those tasty snacks. The bakery will also include one of the delicious hand-decorated, yoghurt-dipped biscuit bones … it's an oven-baked treat that is simply irresistible.
RRP from £16.00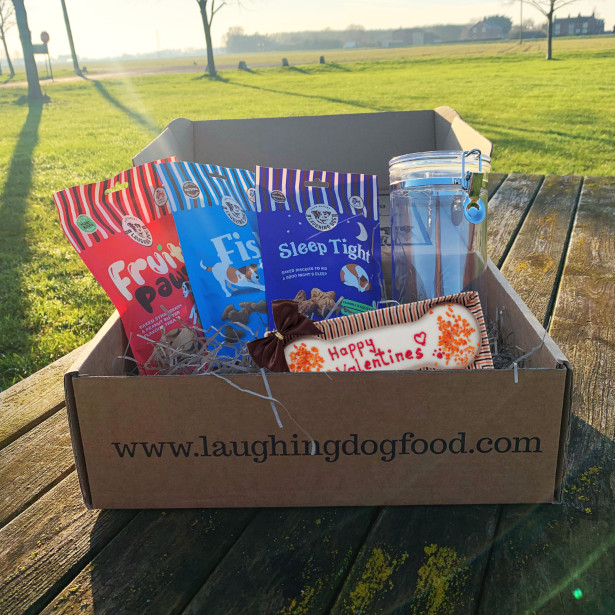 Laughing Dog is a unique pet food company on a mission to help make your four-legged friends 100% dog happy! For three generations, we have been making deliciously wholesome dog food and treats on our family farm in the heart of Lincolnshire. No one else makes our dry food – unlike other dog food brands, we make everything ourselves!
As far as possible, we try to use our own ingredients from the farm (like our oats and barley) – and if we cannot use our own ingredients, we carefully source them ourselves so we know exactly what is going into the mixing bowl. Each bag of delicious Laughing Dog can also be traced back to the team member who made it!
Our Laughing Dog range includes dry dog food made with carefully selected limited ingredients, including our Naturally 5 dog food recipes (made with just 5 nourishing ingredients including barley from our farm) and our new Naturally Complete range, which is made with fresh chicken, salmon and lamb and is naturally grain and gluten free.
Here at the farm bakery we passionately care about the environment and plant wildflower borders to encourage wildlife. As part of our commitment, we have our own solar panels and use recyclable packaging. To meet the family, see our farm and find out how we make our food, subscribe to our YouTube channel @laughingdogfood!
All our food is available online at www.laughingdogfood.com, as well as in all good pet shops, Ocado and with Joules. We also have a subscription service – create a food subscription with us online at www.laughingdogfood.com so you can receive dog food at a time to suit you, and you can enjoy a regular 15% off our food with each order and free delivery!
PS Our grain free and wheat free ranges are enjoyed by all dogs – not just those with sensitive tummies!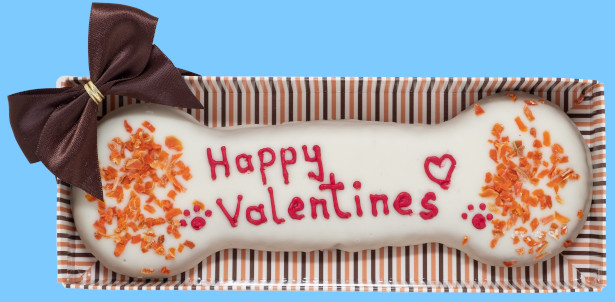 Valentine's Day gift ideas for those who are hard to buy for: a sleek pop-culture inspired smartwatch strap from MobyFox would make an ideal present for a loved one. https://emea.mobyfox.shop/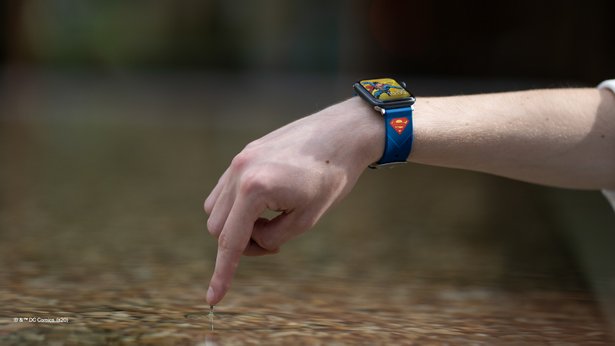 MobyFox creates pop-culture inspired digital content and licensed straps for Apple Watches and Android Smartwatches.
• Their extensive list of available licensed designs includes Marvel, Disney, Star Wars, The Mandalorian, Book of Boba Fett, Harry Potter, DC Comics, PowerPuff Girls, Willy Wonka, Netflix Stranger Things, The Witcher, and Hello Kitty.
• Inclusive of 20 exclusive digital Watch Faces and including 2 sets of lugs, each strap is compatible with both the large and small Apple Watches, and with all Apple Watch Series.
• MobyFox straps are also compatible with Android Smartwatches that use a 22mm pin.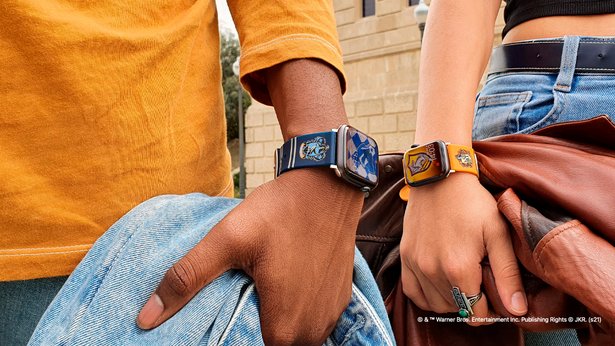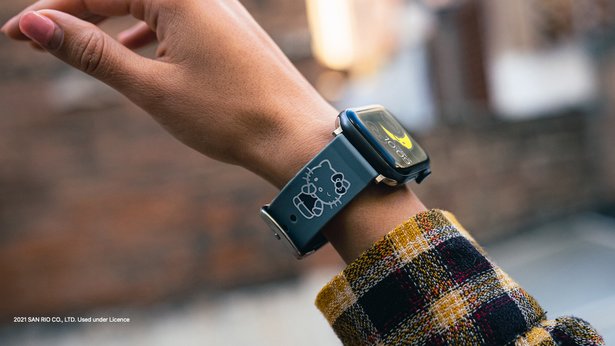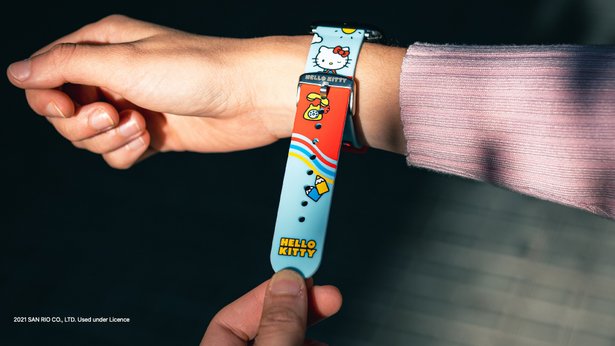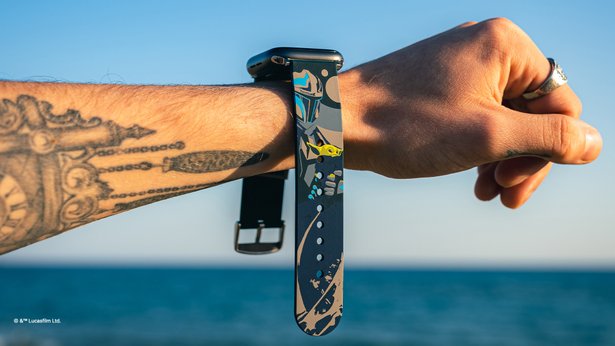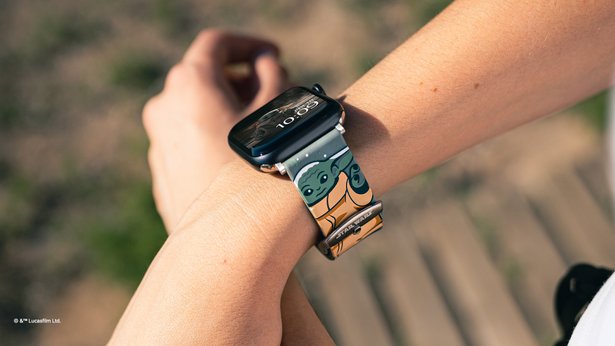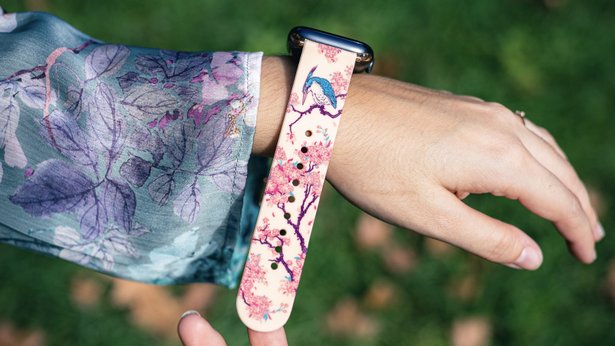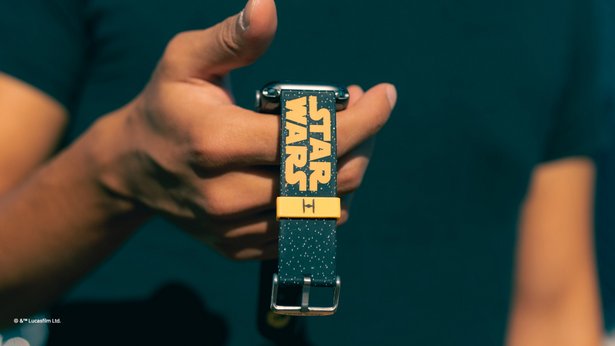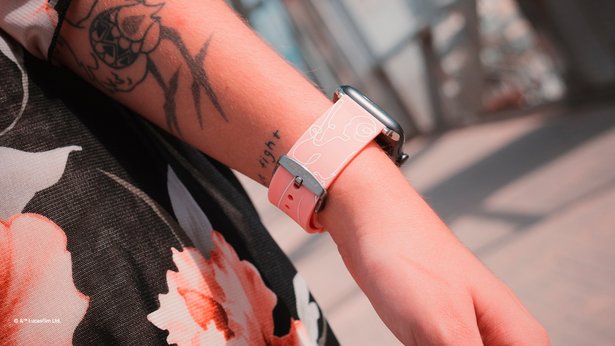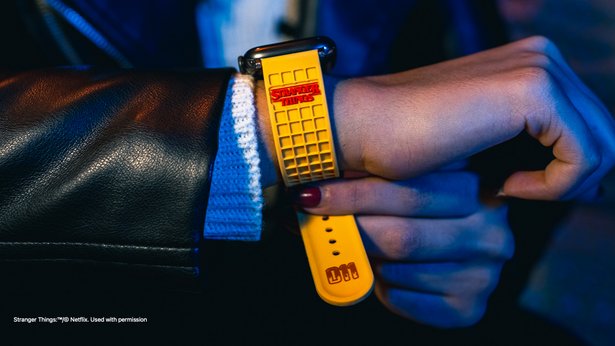 TURN UP THE HEAT THIS VALENTINE'S DAY WITH THE NEW FRANK'S REDHOT® GIFT SET
Turn up the heat this Valentine's Day and impress the hot sauce lover in your life with the
NEW Frank's RedHot® Valentine's Gift Set (£15.00) and Frank's RedHot® Personalised
Gift Set (£18.00).
The ultimate gift for foodies, kitchen experimenters or chilli addicts, the limited edition gift
box features two delicious full size flavours and a gorgeous pair of chilli print socks… now
that really is 'hot stuff'!
For those looking to make their gift extra special and unique, the Frank's RedHot®
Personalised Gift Set (£18.00) option will guarantee to turn up the heat and knock their
(new) socks right off!
The perfect accompaniment to any romantic date night meal, Frank's RedHot® Sauces
provide the perfect balance of flavour and heat. With the ultimate power couple being
chicken, Vegetarians rejoice, they can also be drizzled over veggies, splashed onto dips,
used as a marinade and even sprinkled on your breakfast Avocados.
The lucky recipient will receive:
● 1x Frank's RedHot® Original Hot Sauce
● 1x Frank's RedHot® Jalapeño Craft Hot Sauce
● 1x Pair of Frank's Socks
● Vegan and Vegetarian
Frank's RedHot® Gift Set – £15 – available from HotSauceClub.com and Amazon
Frank's RedHot® Personalised Gift Set – £18 – available exclusively from HotSauceClub.com
ENJOY THE LUXURY OF EDEN MILL'S LOVE & PASSION GINS THIS VALENTINE'S DAY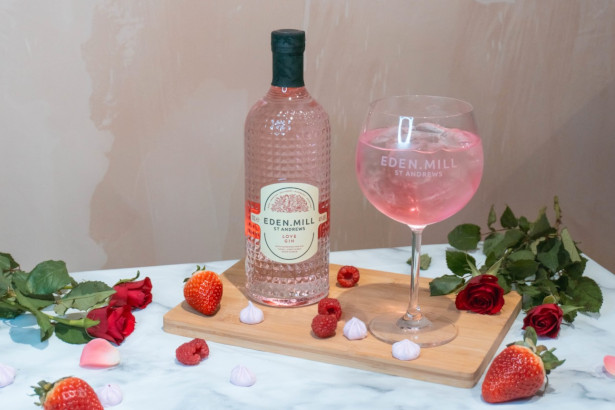 Whether it's getting dressed up for a romantic meal or enjoying an evening on the sofa sipping cocktails with your favourite rom-com, there's no reason why this Valentine's can't be one to remember. Let's face it, Valentine's Day – whether you like it or not – is the perfect excuse to indulge in a bottle of something special.
To celebrate the romantic day on February 14, award-winning Scottish distillers Eden Mill have the perfect range of luxury gin and whisky sets to lift your spirits, whether it's for a staycation, Galentine's night in, romantic dinner, or to simply enjoy at home alone.
Treat your special someone, best friend (or yourself!) to Eden Mill's delicious Love and Passion gins ready to be enjoyed in the comfort of your own home.  Best of all, those who hate shopping can enjoy the indulgent range of luxury spirits by having them delivered straight to their door.
Trade Marketing Executive Rachel van der Merwe said:
"With Eden Mill Love Gin being created for Valentine's Day in 2014 and our new Passion Gin created to excite the senses, we believe these gins are perfect, thoughtful gifts to share with the person (or people) that you love.
"In the spirit of sharing the love, which is our Eden Mill Love Gin motto, we have a selection of premium gin and whisky gifting options to celebrate Valentine's Day. These are a must for those looking to celebrate the most romantic day of the year with some luxury.
"For those of you seeking to win someone's heart this Valentine's, or simply to show how much you cherish someone, gifting them a luxurious bottle, gift set or experience from Eden Mill is sure to leave them in good spirits."
Show the love with these Valentine's gifts
Available from www.edenmill.com
For a Galentine's night in
Show your gal pals how much you love them with a bottle of Eden Mill's delectable Love Gin, which can be enjoyed with your favourite mixer or in a delicious cocktail. Made from a blend of local botanicals and exotic fruits, this pretty bottle combines rose petals and tropical hibiscus combine to create a lightly floral flavoured gin, with sweet vanilla notes and a sharp, sweet and fruity finish.
Best enjoyed with rose lemonade and frozen raspberries, or as a special addition to a glass of prosecco, it's the perfect gift to show someone you love them. Love Gin bottle's lightweight crystal cut glass design uses 18% less glass than other industry standard bottles. Made in the UK and distilled in St Andrews, the famous premium pink gin has a low carbon footprint.
For an extra special celebration, why not purchase the Love Gin Glass Bottle Gift Set, which includes a 50cl bottle of Love Gin and two Eden Mill embossed Tulip Gin Glasses, perfect for raising a toast to your long-lasting friendships.
For a romantic night in or out
A hot-blooded marriage of sweet and bitter botanicals, Eden Mill's best-selling Passionfruit and Coconut Gin combines passionfruit, coconut and orange with lust to create a spirit that's bursting with tropical fruit notes and seductive flavours. The winning combination of exotic tastes are perfect for a special night in or out with the one you love.
Guaranteed to incite romantic moments, this tantalisingly sweet spirit is best served with a premium tonic or tropical soda and garnished with pineapple.
For a staycation
Stock up for your Valentine's staycation with the 12 Gins of Eden Mill Gift set this February. Comprising a dozen full-strength gins and two Eden Mill branded tulip glasses, gin-lovers can raise a glass (or 12!) to a range of new release gins crafted by Eden Mill's talented distillers.
Each box contains 12 bespoke 5cl bottles with a mix of Eden Mill's new Heritage and Premium gins, beautifully presented in an elegant presentation box. A must for couples or best friends who want to mix up their G&T's during a boozy brunch or dinner.
For the whisky lover
Spoil the whisky lover in your life with Eden Mill's Hip Flask series range. The whiskies, No#16 and No#17, which are sold in 20cl bottles, have evolved over time and can be savoured and enjoyed with a passion.
Uniquely presented in exclusive all-black and all-white cartons, these sublime single malts are the perfect Valentine's gift for fans of the dram.
For gin enthusiasts
Experience gifts are an easy way to give your better half a unique and unforgettable pressie, especially on Valentine's. Gin lovers are bound to cherish an Eden Mill Blendworks experience, which can be enjoyed together at Rusacks St Andrews Hotel.
The experience will allow gin enthusiasts the chance to create their own gin at the hotel's stunning rooftop restaurant overlooking the iconic Old Course and West Sands Beach. A game-changing gift for Valentine's.
Who else wants to live their dream life? When you're in your Magnet Babe shirt, you are aligned with where you're going and who you want to be. Your Magnet Babe shirt will help you return your focus to what you want it on…. magnetbabe.com
Which means that you will get to your desired reality so much quicker! Each time you wear your shirt, you're reinforcing your alignment. It's effortless; you slip into your shirt, and into alignment.
How about a gift that makes your Galentine feel confident, strong, and beautiful?
(https://magnetbabe.com/the-tiger/)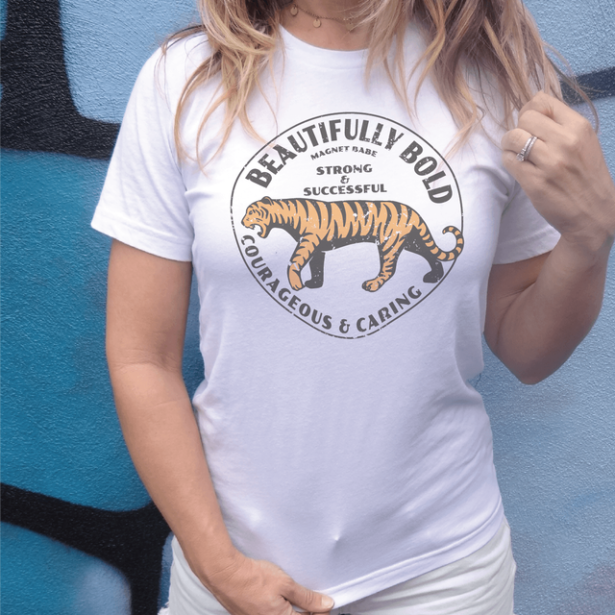 A Valentine's/Galentine's Day gift that's cute, comfy, and also serves an amazing purpose! It will remind her to step up and go after what she wants.
(https://magnetbabe.com/dont-play-small/)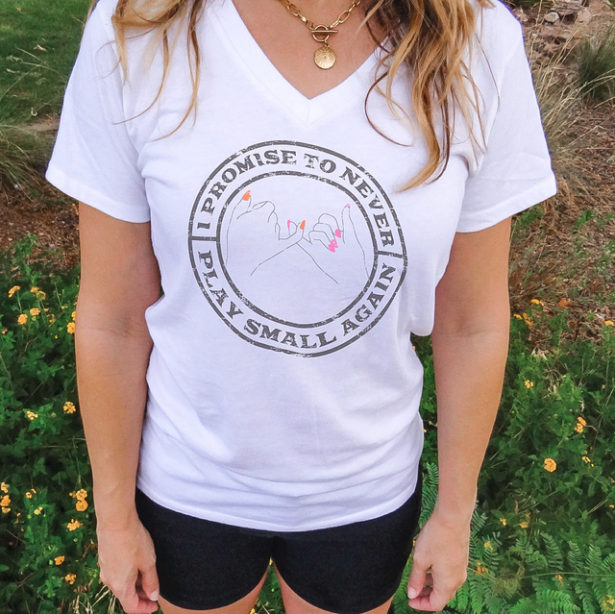 Or, a gift to help cheer her up if she's feeling a little down about Valentine's Day- remind her how important she truly is:
(https://magnetbabe.com/purposeful-powerful/)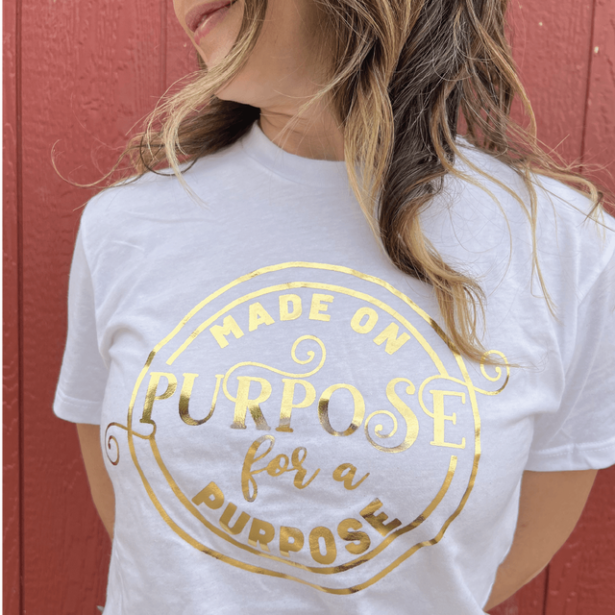 Or, a funny, tongue-in-cheek gift that will make her laugh (but also remind her to get back to those good-feeling emotions of love, joy, appreciation, empowerment, and freedom):
(https://magnetbabe.com/on-top/)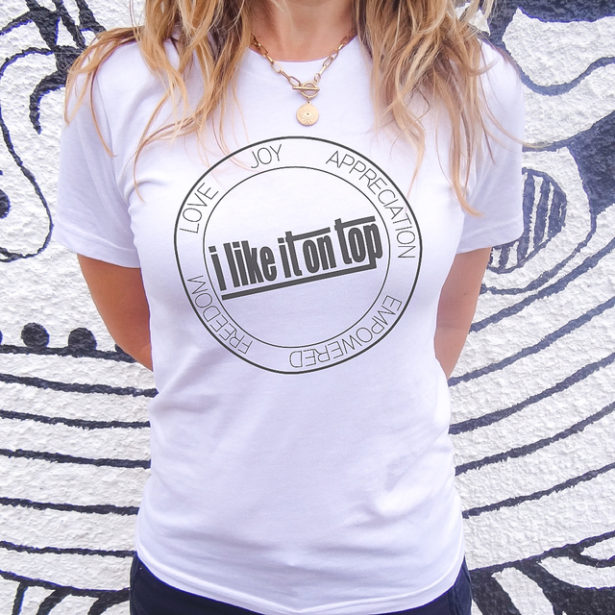 Modernist Pizza Hardcover by Nathan Myhrvold & Francisco Migoya
See more & buy @ :- https://www.phaidon.com/store/food-cook/modernist-pizza-9781734386127/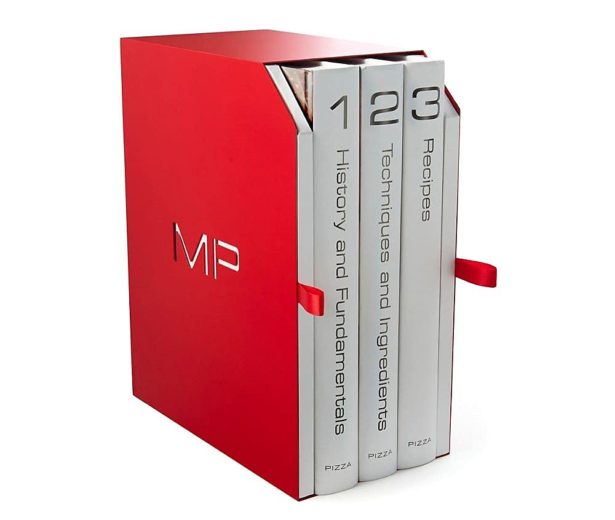 Modernist Pizza is the definitive guide to the world's most popular food. Created by the team that published the critically acclaimed Modernist Cuisine: The Art and Science of Cooking and Modernist Bread, this groundbreaking set is the culmination of exhaustive research, travel, and experiments to collect and advance the world's knowledge of pizza. Authors Nathan Myhrvold and Francisco Migoya share practical tips and innovative techniques, which are the outcome of hundreds of tests and experiments. Spanning 1,708 pages, including three volumes plus a recipe manual, Modernist Pizza is much more than a cookbook: it's an indispensable resource for anyone who not only loves to eat pizza but is also interested in the science, stories, cultures, and history behind it. Each gorgeously illustrated chapter examines a different aspect of pizza, from its history and top travel destinations to dough, sauce, cheese, toppings, equipment, and more. Housed in a red stainless-steel case, Modernist Pizza contains over 1,000 traditional and avant-garde recipes to make pizza from around the globe, each carefully developed with both professional and home pizzaioli in mind. Modernist Pizza will provide you with the tools to evolve your craft, invent, and make sublime creations. There's never been a better time to make pizza.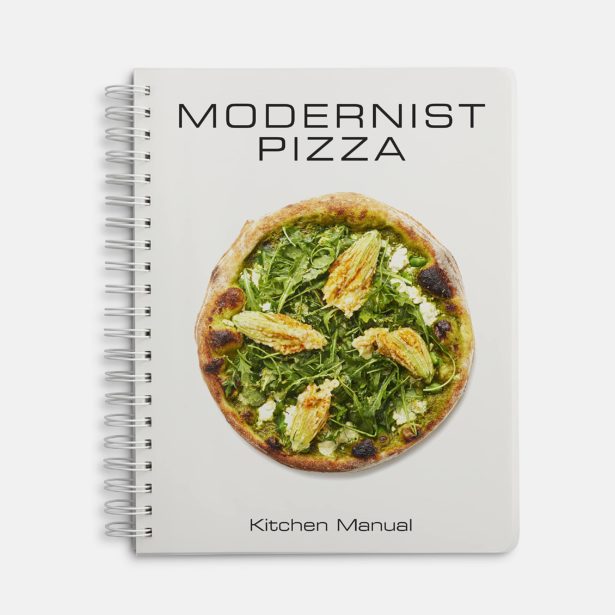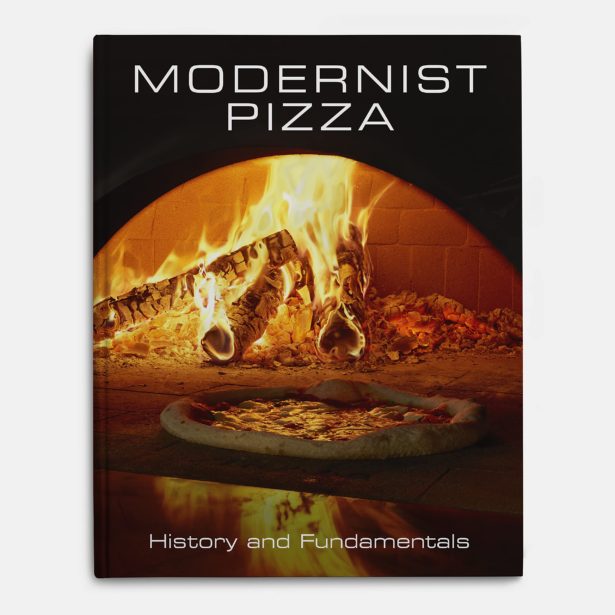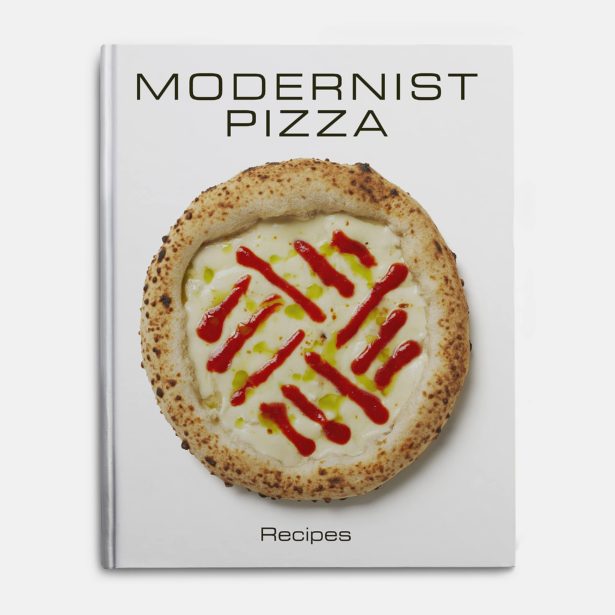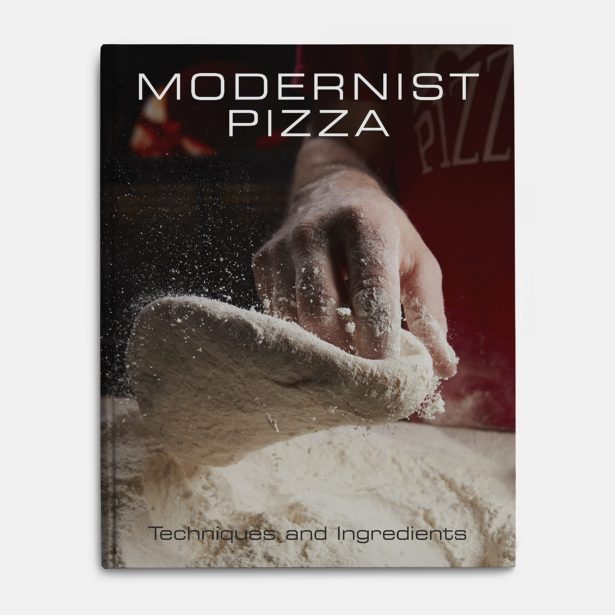 NEW TWO BEES PURE HONEY… The purest ethically sourced honey from all corners of the globe from Mexico to Zambia to Australia… twobees.buzz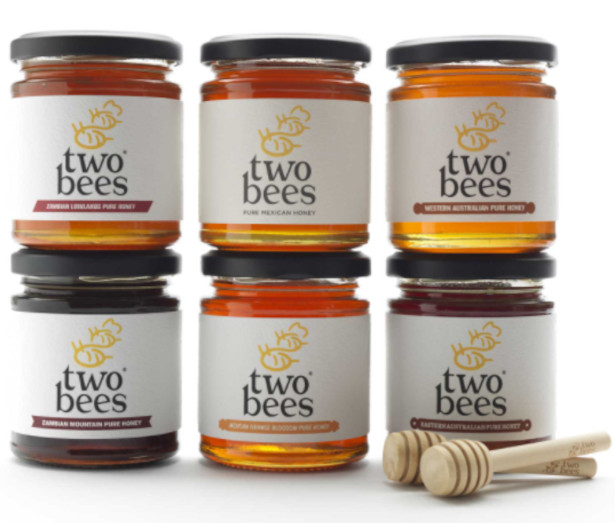 January 2022. NEW Two Bees is a range of characterful, pure honeys from all corners of the globe. The Two Bees honey experts go to the ends of the earth (quite literally) to track down top-notch local farmers and beekeepers and work with them to deliver delicious, and varied, 100% pure single-source, luscious, natural honey.
No blends. No additives. No residues. No nonsense.
Two Bees support smaller businesses, local farmers and the countries the honey comes from by only transporting when in season and by sustainable, eco-friendly methods.
The range includes:
Mexican Yucatan Pure Honey
A smooth, amber honey straight from the Mayan beekeepers of the Yucatan Peninsula. Here, the bees enjoy a gloriously lush habitat, foraging on the blossoms of Dzidzilche, Tzalam, Kanchunub and other exotic flowers.
Mexican Orange Blossom Pure Honey
These lucky bees have been feeding on the aromatic blossoms of Mexican orange tree plantations. This fragrant honey has an intoxicating, deep and satisfying soft, citrus aroma followed by a rich orange flavour and long-lasting floral accents.
Western Australian Pure Honey
In this fertile habitat, bees forage on the native plants of Jarrah, Marri, and Banksia. The result is a unique, complex honey with a full-bodied earthiness, a subtle touch of malt, and a warm caramel sweetness.
Eastern Australian Pure Honey
The flowering eucalyptus trees of Eastern Australia are a true bee paradise. The resulting honey has a soft, rich sweetness of the blossoms, an elusive hint of menthol and an earthy depth
Zambian Lowlands Pure Honey
Here, in this remote and diverse habitat, the bees forage all day long on tropical blossoms. The result is a rich, complex, dark honey with a strong, robust taste.
Zambian Mountain Pure Honey
Sourced in a unique habitat high up in the remote mountain forests of Zambia, this exceptional honey has huge notes of mountain blossoms. Silky-smooth in the mouth, it has a rich amber colour and intense floral accents.
Two Bees are very serious about honey and ethical, planet-friendly bee welfare is top of their priority list. That's why they always source direct from the beekeeper, helping the economy and environment at the same time. They also take responsibility for the brand's impact; Two Bees honey arrives by sea and is jarred in the UK. Production is seasonally led and new varieties will be added when the Two Bees honey experts – with over 40 years of experience – set out on their honey-sourcing adventures.
Two Bees Honey, RRP £5.99 for 250g, is available from twobees.buzz
A 6 pack assortment box is also available from twobees.buzz and amazon.co.uk, RRP £35.94
@twobeesbuzz #twobeesbuzz
Searching for Flowers for Valentione's Day >>> Bloom Local offer Same Day Delivery to any town or village in the UK bloomlocal.com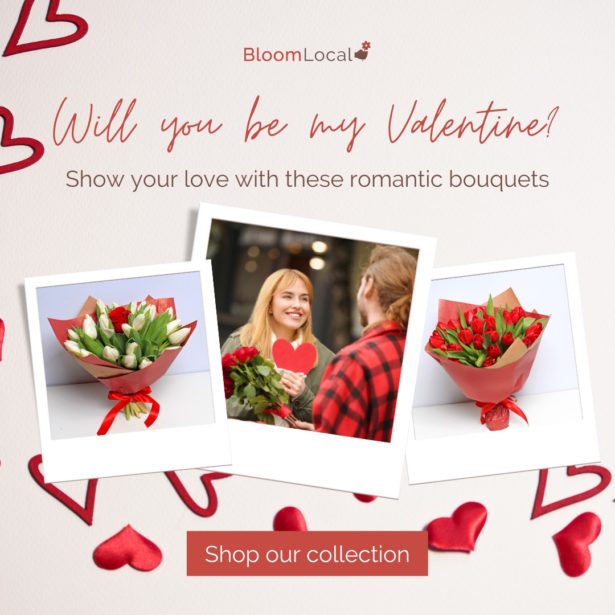 BloomLocal is a network of wonderfully talented UK florists. Our floral experts are trained professionals and will deliver stunning fresh flowers for you the same day to any town and village!
Based on their customer profile, most of our customers are men who are looking for last minute gifts and surprises for birthdays and anniversaries.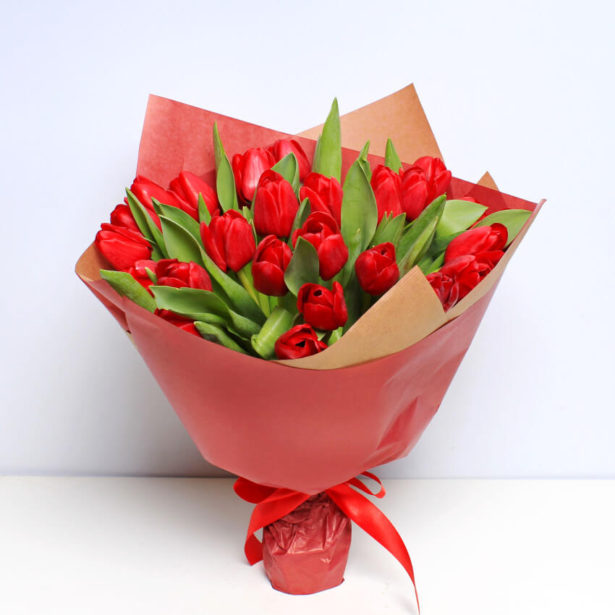 That is why they have a dedicated collection of flowers for Valentine's Day. Of course, roses are the most popular flowers and remain one of the best sellers, but we are pushing for flower alternatives because of the rising fuel prices in Europe. Locally grown blooms such as British tulips are the best alternatives as they do not only come in a variety of colours and look absolutely stunning, but they are also romantic gifts as they are symbols of undying love.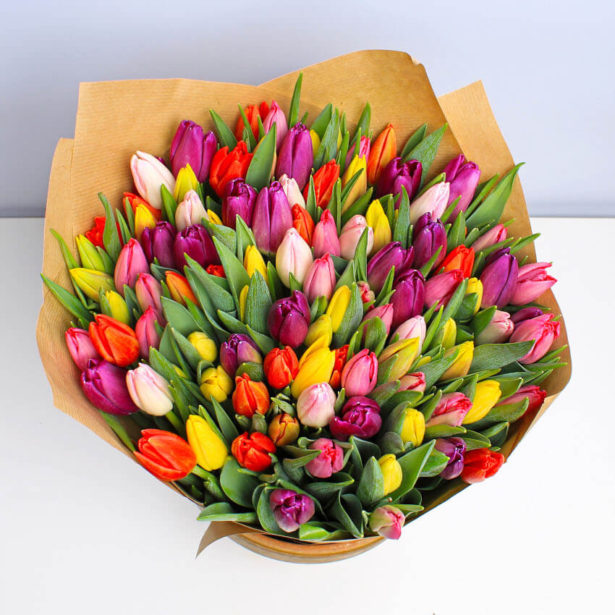 They Red Tulips Bouquet: A fantastic alternative bouquet for Valentine's Day, these hand cut, ethically sourced red tulips provide a vibrant taste of spring and are perfect for expressing your love and devotion.
See their full Valentine's collections here :- https://www.bloomlocal.co.uk/flowers/valentines-day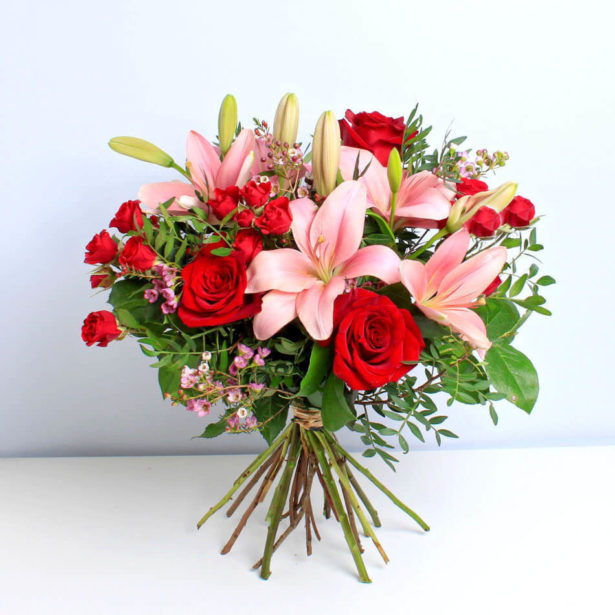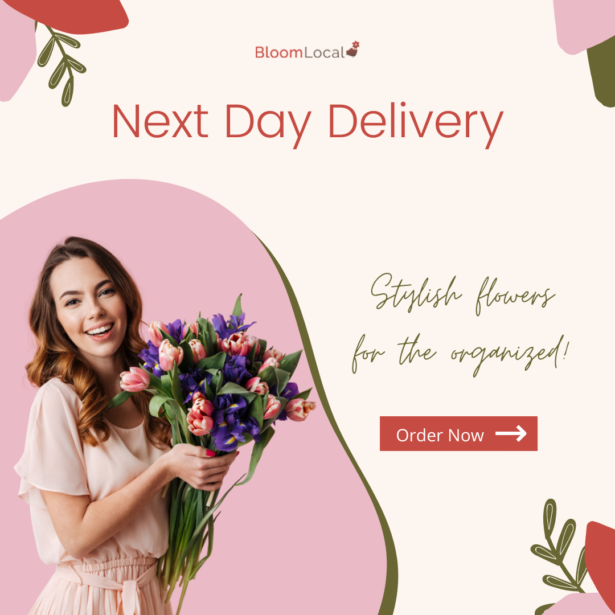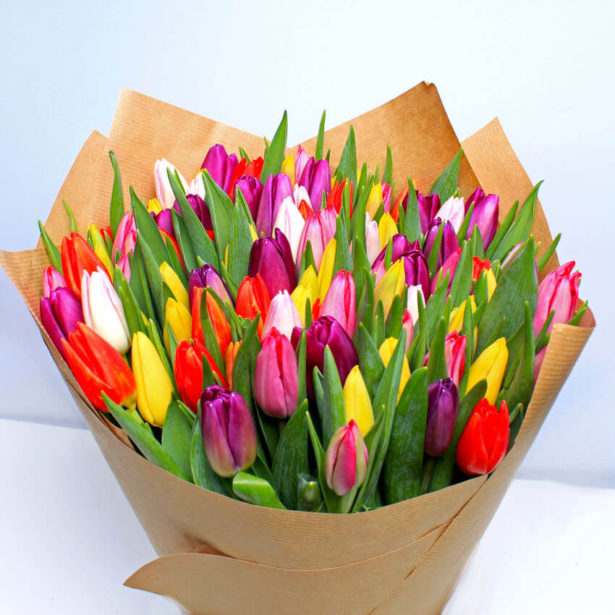 Prepdeck… the easiest way to stay organized and have fun in the kitchen prepdeck.com (your complete meal preparation system)
Prepdeck is the easiest way to stay organized and have fun in the kitchen. With over 20 tools in one simple system, you have everything you need at your fingertips. From chopping to measuring to clean-up, PrepDeck is designed to streamline meal making.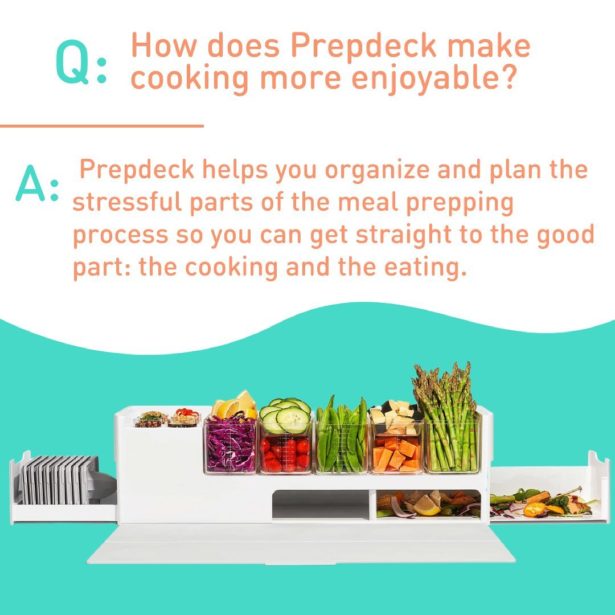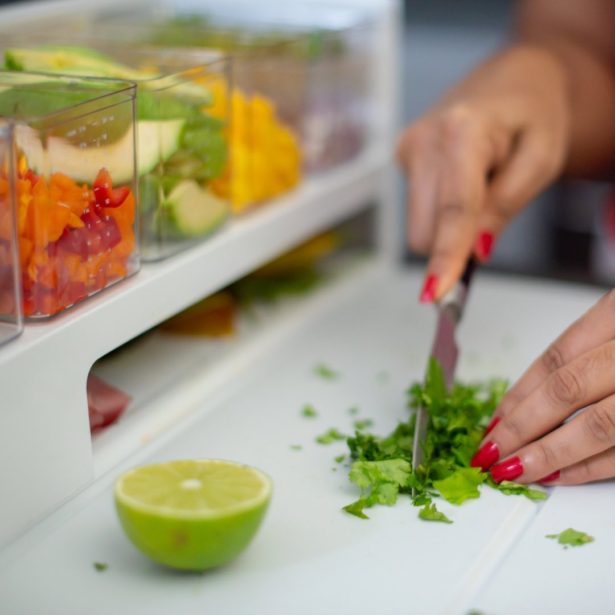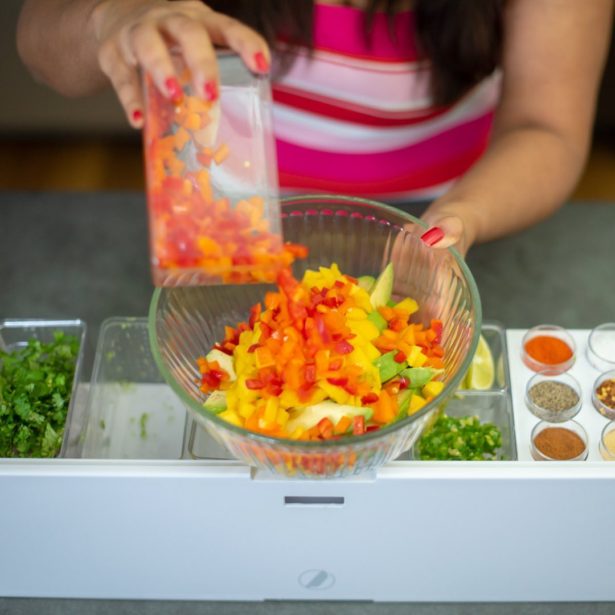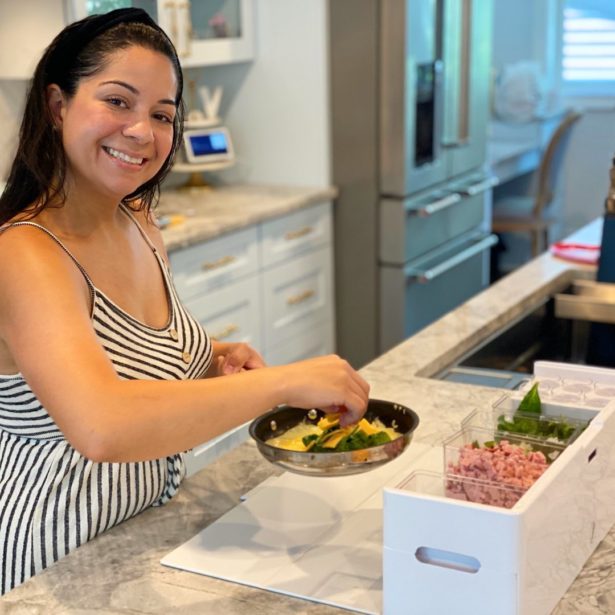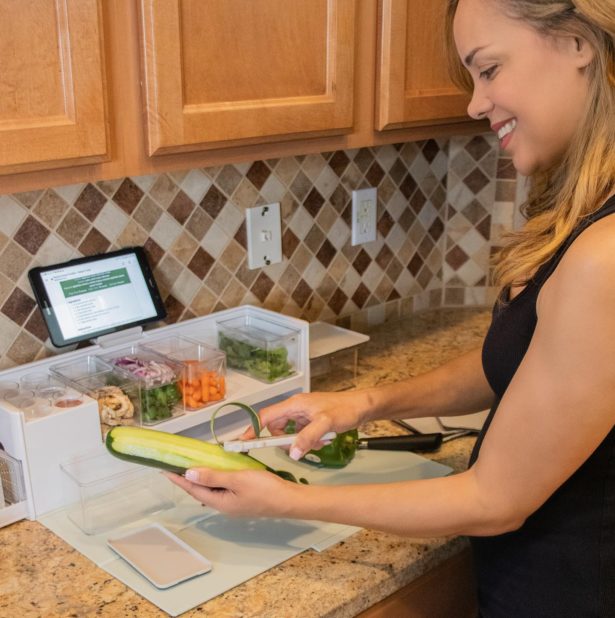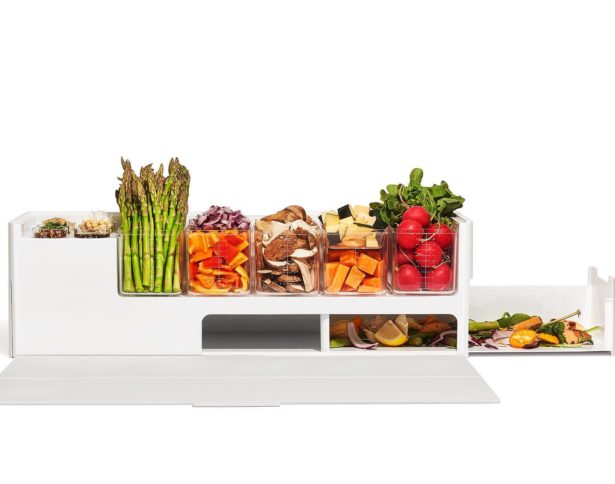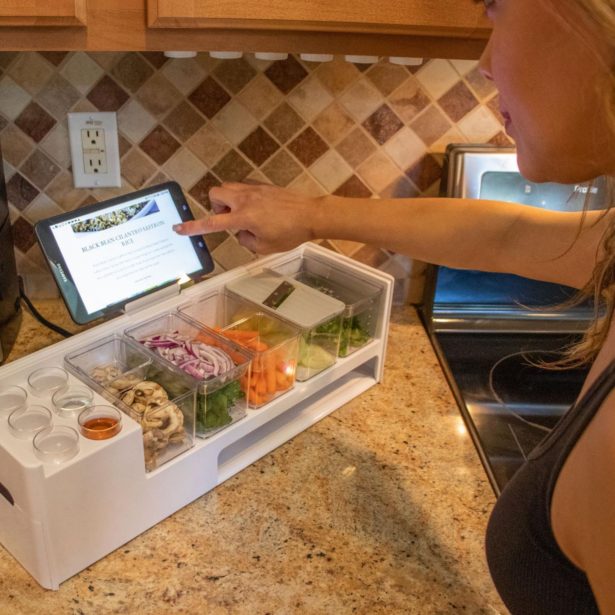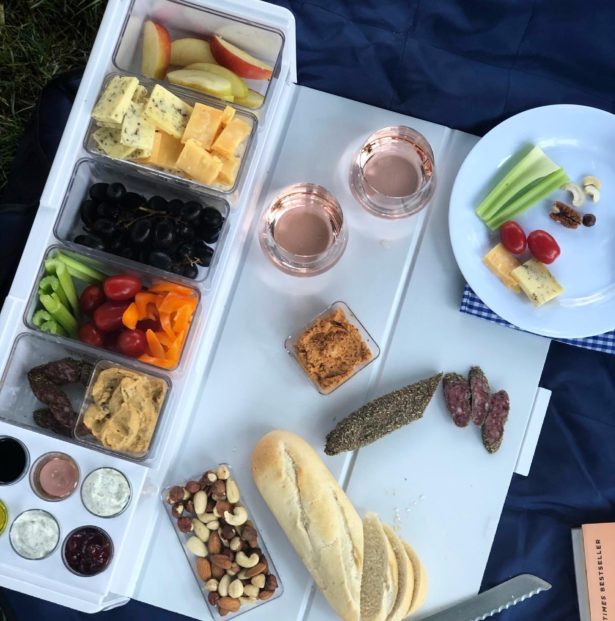 Osmḗ Candles… Smell the memories – scent is one of our strongest ways of evoking our past, bring us back to times, places and people we love. osmecandles.co.uk
You get to choose candles the colours and scents they replace with you want plus their candles are made using ethically sourced materials in glassware that can be recycled as a drinks tumbler when you've completed your enjoyment of the wonderfully rich aroma.
Valentine's scents, one of the blends – Frisky is proving popular, it's a scent to get you in the mood for some frolicking, this blend gets your blood circulating, making you feel up for almost anything. Great in the living room, better in the bedroom!
Available in 270ml (burn time around 40 hours), 190ml (burn time around 25 hours) and 3 x 90ml sizes (burn time around 4 hours). All you have to do is select the colour and size you'd like and add it to your basket (90ml candles are currently only available in Natural).
Here is a link to their website – https://www.osmecandles.co.uk/ and to purchase your Valentines gift just  click on 'retail shop' and search for Frisky
If romance blossoms, they can also cater for your wedding by offering bespoke weddings candles and favours as a lovely memento for family and friends of your special day – https://www.osmecandles.co.uk/bespoke-service/wedding-service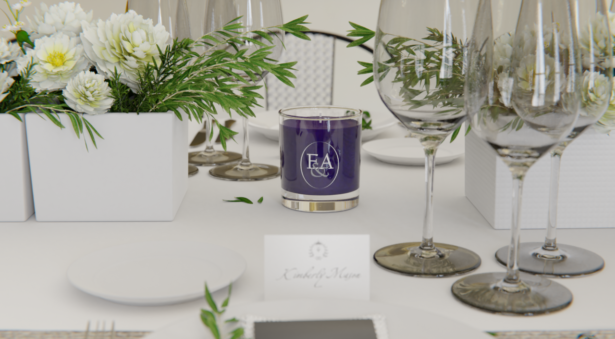 If you are planning to propose on Valentines' and plan to get married Osmḗ can also produce bespoke weddings candles and favours for couples – https://www.osmecandles.co.uk/bespoke-service/wedding-service
To mark other special days like christening and anniversaries, Osmḗ offers a bespoke service that allows you to put your mark on candles they produce for you in the sizes, scents and colours available from their range. Their premium scented candles offer a signature touch that is so memorable.
"Smell the memories – scent is one of our strongest ways of evoking our past, bring us back to times, places and people we love.
Led by Paula and Mark Grady, Osmḗ Candles is a company dedicated to making a premium quality product for retail, corporate and private clients who want to create something special for their offering or event.
‍Our sustainability commitment
As a company, we constantly look for ways to reduce our carbon and environmental footprint, and we're continually exploring ways of moving forwards by being greener and more socially responsible.
Hand-poured, hand scented
All of our candles are hand made to order, using sustainable, ethically sourced materials and only 100% pure essential oils"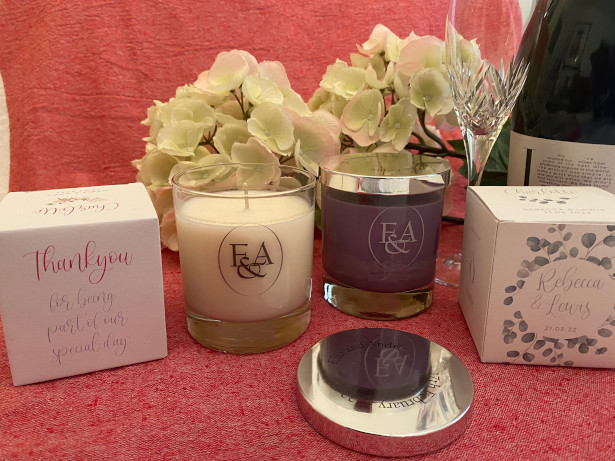 MYPROTEIN'S MUST-HAVES THIS VALENTINE'S DAY
The essential gifts for any fitness lover all under £20!
Whether you are looking for some gift inspiration for a fitness fanatic partner, or want to show your gym buddy that you care, Myprotein has the perfect Valentine's Day suggestions for your loved ones…
Myprotein Impact Whey Protein
Price: £19.99 RRP (500g-Bag)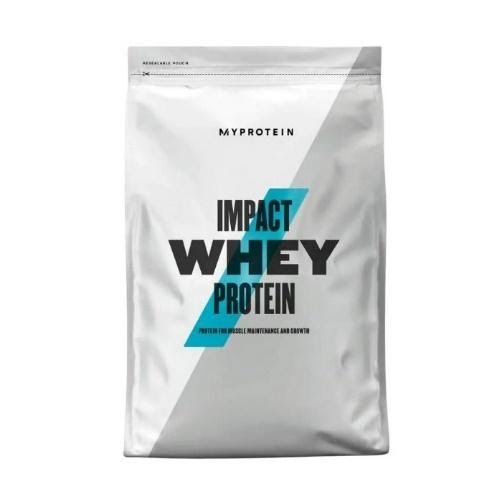 Myprotein's Impact Whey is packed with 21g of protein and officially certified as one of the best protein powders on the market. The Impact Whey also comes in an unrivalled range of over 40 flavours including Ruby Chocolate, Chocolate Brownie, and Natural Vanilla.
Myprotein x Hotel Chocolat Protein Slab
Price: £5.99 RRP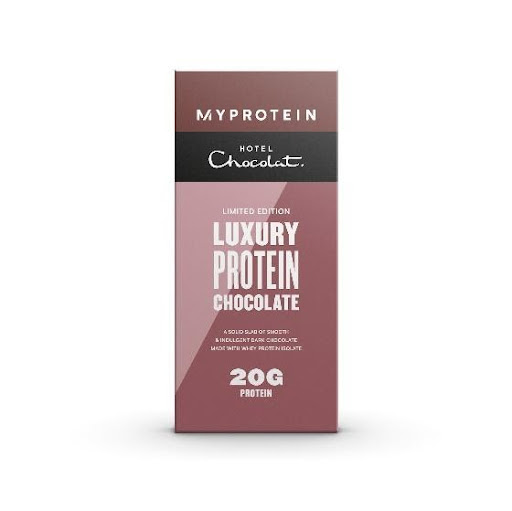 This premium dark chocolate bar from Hotel Chocolat contains 10g of Myprotein's high-quality protein isolate to help support your training goals. Sure to satisfy any sweet cravings, this is the ultimate Valentine's Day treat.
Myvegan Pea Protein Isolate
Price: £17.99 RRP (1kg-Bag)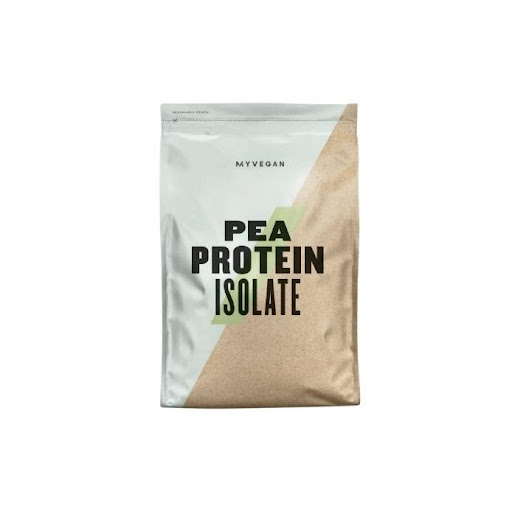 Completely free from soya and dairy, this all-natural blend has 23g of protein per serving, perfect for those on a plant-based diet. Perfect for shakes and smoothies, this blend helps to support muscle growth and maintenance.
MP x Invisibobble Reflective Power Scrunchie
Price: £12.00 RRP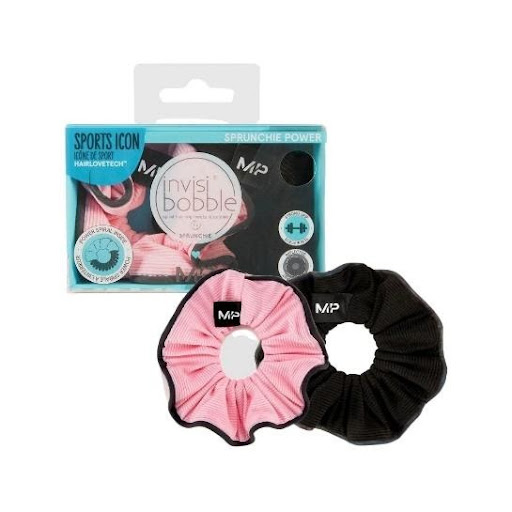 MP has teamed up with Invisibobble to bring you the ultimate gym hair care accessory. This Power Scrunchie keeps your hair in place with its strong grip, no matter how intense the workout. Plus it is guaranteed to be comfy thanks to its unique spiral design.
MP Women's Essential Training Sports Bra
Price: £18.00 RRP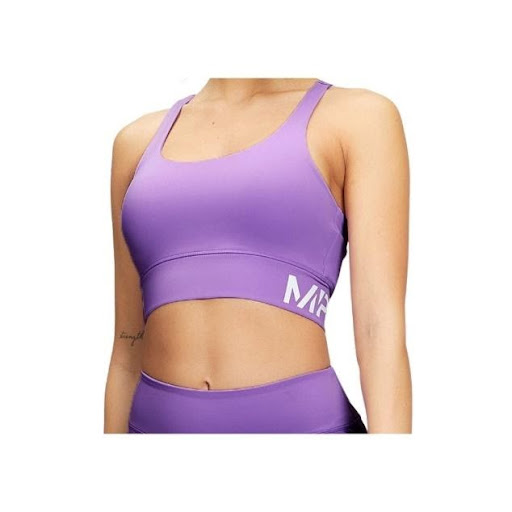 With its racerback design, MP's essential training sports bra is ideal for active days, as well as rest days, and comes complete with sweat-wicking fabric to help keep you cool and comfortable.
MP Men's Original Drop Armhole Tank Top
Price: £18.00 RRP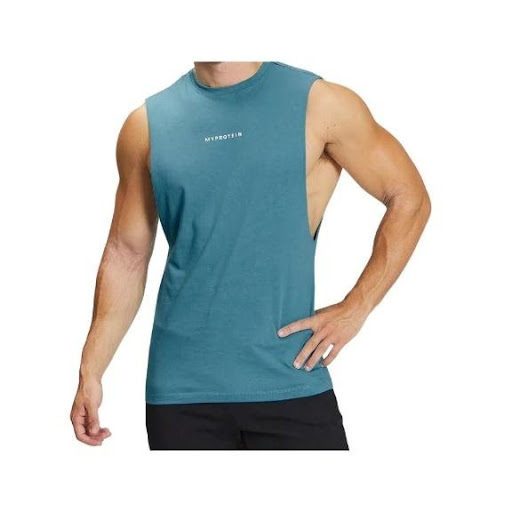 This tank top is made from 100% cotton fabric to keep you comfortable when you are completing a cardio session, lifting or even taking it easy on a rest day.
All the above products are available now from: https://www.myprotein.com/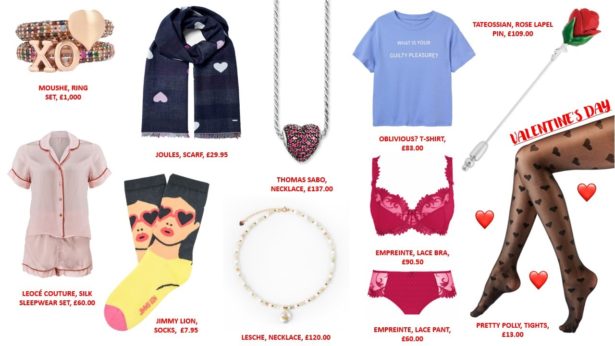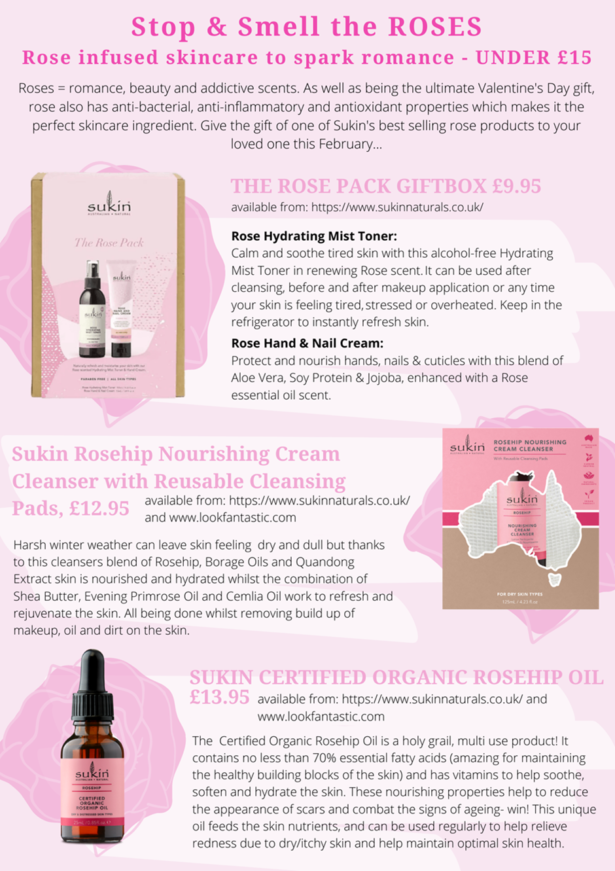 St. Pancras International, as the most romantic day of the year is just around the corner, and the station has a number of offers for those planning the perfect last minute gift for their loved ones.
Also, not only that but for every four purchases made at the station, it will stop one kg of carbon being released into the atmosphere. This is part of some activity they are doing with the Gameschope Loch in the Scottish Peatlands – so if you want to help the environment this year also, make sure to pick up your Valentine's Day gifts from St Pancras International!
Fizz at Europe's longest Champagne Bar
On the doorstep to Europe's most romantic city, take a trip to St Pancras by Searcys with the special Valentine's Bubble menu, a tasting trio of small plates perfectly paired with a Ruinart Champagne trio. Available on Saturday and Monday, the Valentine's Bubble Menu includes Pyefleet rock oyster and shallots with red wine vinegar, paired with R de Ruinart Brut, a New season asparagus velouté paired with Ruinart Blanc de Blancs, and Searcys Signature Victoria sandwich with Ruinart Rosé to finish, all priced at £45 per person.
www.stpancrasbysearcys.co.uk
Be My Valentine
Searcys have created a beautiful cocktail, specially crafted for lovers or friends to enjoy on Valentine's Day. The violet coloured cocktail is decorated with romantic pink petals and made up of Bombay Sapphire, London dry gin, Lanique rose liquor, and lychee puree topped with Searcys Selected Cuvee Champagne. Come on down to Searcys and live out your cocktail fantasy this Valentine's Day!
Be my Valentine: send it with Searcys
Look no further than Searcys to send gifts to your special someone. From selected bottles of Cuvée Rosé Champagne (£45 per bottle) and gift sets of Searcys iconic champagne flutes (£35 per pair) to bespoke bone-china tea sets with refined 24-karat gold edging, created by British fine ceramic company William Edwards (£90 for set of two teacups and saucers), you're bound to make this Valentine's Day one to remember. www.searcys.co.uk/gifts
Kate Spade
If you're on the quest to find a Valentine's Day gift that is sure to please, look no further than Kate Spade. From heart-printed bags to pink and rouge purses, wallets and cardholders, the Kate Spade selection is sure to have you feeling the love. Having blown up on social media last year, the star of the show is the Heartbreaker 3rd Heart Crossbody Bag (pictured below). The scarlet-coloured heart shaped bag is the perfect accessory for Valentine's Day, or for those who could use a little of bit of love in their outfit.
www.katespade.co.uk/en-gb/
Calvin Klein
Get those hearts racing with the 'I Heart You' Valentine's Day lingerie capsule by Calvin Klein. Crafted from luxuriously soft fabric, each piece of clothing from the collection is imprinted with the "I heart you" lettering across it, making it the perfect gift for those looking to showcase a little bit of romance to their special someone.
www.calvinklein.co.uk/valentines-day-gifts
Neuhaus
Calling all chocolate lovers, Nehaus's limited edition Love Letter Box provides the perfect treat for those looking to indulge this Valentine's Day. Belgian Michelin star chef Arabella Merilaen used her passion for perfume as the base to create three Guerlain inspired chocolate hearts:
Milk Almond Sesame; a milk chocolate heart filled with a praliné of almonds, green tea and roasted sesame seeds, inspired by the universe of the "L'Homme Idéal" perfume.
Dark Bergamot Chili; a dark chocolate heart filled with ganaches of bergamot and lavender with a hint of Chili, inspired by the perfume "Mon Guerlain".
Red Cherry Hazelnut; a white chocolate heart filled with ganache of chrries and praliné with Piedmont hazelnuts, inspired by "La petite Robe Noire".
Check out the Love Letter Box available at www.neuhauschocolates.com/ and sweeten up your Valentine's Day.
Jo Malone
Honouring the timeless British Rose, Jo Malone has launched The Rose Collection just in time for Valentine's Day. The collection ranges from beautiful perfumes, candles, and diffusers, with each fragrance representing the embodiment of romance, the classic Rose. The Jo Malone London gift is presented in a signature cream and black box, making it a truly special gift for yourself or loved one.
www.jomalone.co.uk/celebrating-the-rose
Laduree
Especially for Valentine's Day, Laduree has designed an irresistible Parisian style gift box to showcase its eight must-have macarons. The streets of Paris are highlighted in an illustration across the gift box for people to be reminded of the city of love as they tuck into the mouth-watering treats. Not just that, inside the box, you can find a special QR code which leads to an exclusive Instagram filter for you and your loved one to try out!
www.laduree.co.uk/valentine-s-day-8-macarons-gift-box
Fortnum & Mason
Just the thing for Valentine's Day, the Fortnum and Mason Valentine's Day hamper is picked and packed with luxurious goodies that are sure to woo this February 14th. Perfect for a romantic picnic or a cosy night at home, this hamper is filled with a host of luscious sweet treats and savoury delights including tasty biscuits, chocolates, cheeses, and not forgetting the all-important bubbles. Get your hands on one of these and you'll be sure not to be left disappointed…
www.fortnumandmason.com/the-fortnums-valentines-hamper
CEWE has a unique gift to suit all tastes.
Large Landscape Photobook – our bestseller, from £28.99.
Surprise your partner with a trip down memory lane this Valentine's Day. The perfect size for all sorts of stories, it's easy to see why this photo book is a best seller. With enough room for your favourite photos, it would make the perfect gift to display all of your best memories together. With each page turn, they'll be transported back to a happy moment the two of you share – a perfect celebration of your love for one another.
Chocolate Photo Gift Box – from £17.99
Chocolates always make a lovely gift, but this Valentine's Day go the extra mile and treat the one you love most to a personalised box of chocolates that will stand out from the rest. Personalise the whole product by adding a photo and text of your choice to the outside of the box. When your Valentine opens the box, they'll be greeted with a selection of either Ferrero or Kinder chocolates, as well as another beautiful photo of the two of you. It's the sweetest way to show you care this Valentine's Day.
Photo Jigsaws, from £24.99
If you're looking for something thoughtful and unique for your Valentine, why not surprise them with a jigsaw of one of your favourite photos together or even use it as a unique way to propose? A photo and text of your choice will be printed on the puzzle and they'll be able to piece it together to reveal a thoughtful message and lovely photo.
Photo Cushions, from £17.99
Take your favourite photo together from camera to cushion. Whether you choose a lovely family snap or a sweet photo of the two of you, this gift will look perfect in any home and will remind them of a treasured memory that you share.
Photo Mugs, from £7.99
Gift them a personalised mug this Valentine's Day that will remind them of you with every brew. Choose from a variety of styles and sizes and add a photo of an occasion or moment that means the most – a sure way to brighten their cup of tea!
Phone Cases, from £14.99
If your Valentine always has their phone to hand – then this is the gift for them! Choose a photo of the two of you and text of choice that will make them smile each time they see it. It's the perfect way to carry a little reminder of your love wherever they go.
Crystal Photo Heart, Photo Globe with Hearts, or Ceramic Fridge Magnets – from £4.99
Treat them to something sweet and thoughtful that they can display at home or on their desk at work to always be reminded of a special memory you share. Choose from a globe complete with red heart confetti, a Crystal Photo Heart or a Ceramic Fridge Magnet.
For more information about the range of Valentine's Gifts CEWE have to offer, please visit: https://www.cewe.co.uk/shop-by-occasion/valentines-day-gift-ideas.html.
MESSIAH and EVE Bath Oil Emulsion – £26/200ml, messiahandeve.co.uk
• Softening emulsion which transforms into tiny oil droplets to moisturise sensitive skin. Disperses throughout the water to blanket your whole body in a nourishing bath.
• Sweet Almond Oil is a skin softening emollient
• Borage Oil moisturises, especially dry and sensitive skins
• Jojoba Oil softens and replenishes skin as a rich source of fatty acids
• Vitamin E moisturises and protects the skin
• Aromatic notes of thyme, verbena and vetiver to transport you into a dreamy meadow escape
Jane Scrivner PEACE Bath & Body Splash – £33 /150ml, Janescrivner.com
• This bath and body oil will feed and nourish skin while leaving it subtly scented, hydrated and glowing. Simply splash it all over – or add a few drops to a warm bath.
• Jojoba Oil is anti bacterial, nourishing & penetrates deeply to replenish and restores skin's collagen & elastin. Coconut Oil, rich in fatty acids, is anti inflammatory, hydrating, soothing & softening.
• Grounding and base note essential oils sourced from gums, tinctures and resins calm & comfort for a relaxing, peaceful experience – Frankincense Resin from India, Myrrh Resin from Somalia, Elemi Gum from France, all refreshed with Benzoin tincture and Sweet orange peel from Mexico.
Holidays often create a lot of waste – even Valentine's Day. Every year, between the packaging, flowers, cards, and decorations, Valentine's Day can have a highly detrimental impact on the environment.
Treedom is the perfect sustainable gift to combat this on Valentine's Day. Something that lasts a lifetime, literally. Treedom's Love is in the air 2 trees kit is the ideal way to preserve your love forever this year.
With this kit, two trees will be planted together, ensuring they put down solid roots and grow up to do some good both to the planet and to those who will care for it. This package is for a Papaya and a Cacao tree, which mean sweetness and bewitching, further cementing this as the perfect Valentine's gift this year.
Once you have purchased a tree for loved one, which you can even name and dedicate to them, you will be taken to your online tree diary where you can track its progress online. Everything from its growth to its environmental impact, information about the community it is benefiting, and the produce it creates.
HERO10 Black features the company's new high-performance GP2 processor. GP2 delivers breakthrough image quality and blistering video frame rates that enable HERO10 Black to capture life-like 5.3K video at 60 frames per second, 4K video at 120 frames per second and 2.7K video at an incredible 240 frames per second. The new processor also enables HyperSmooth 4.0 video stabilisation, setting a new bar once again and all but ensuring HERO10 Black captures the smoothest shake-free video you've ever seen from any camera, regardless of price.
HERO10 Black boasts higher resolution 23 megapixel photos, improved low-light performance and a significantly snappier user interface—all thanks to the increased performance of the camera's new GP2 processor.
HERO10 is also cloud connected—when plugged in to charge, the camera will automatically upload recently captured footage to your GoPro cloud account. This feature, along with unlimited cloud backup of your GoPro footage at original quality, is available for GoPro subscribers for £4.99 a month or £49.99 a year.
HERO10 Black is available globally for £379.98 with an included one-year GoPro Subscription or £479.99 MSRP without a subscription. Existing GoPro subscribers can purchase HERO10 Black at the lower £379.98 price on GoPro.com.
"HERO10 Black is one of the most impressive cameras in the world, regardless of price," said Nicholas Woodman, GoPro founder and CEO. "Congratulations to our product and engineering teams on creating such a worthy 10th edition of our beloved HERO camera."
Breakthrough Image Quality and Video Stabilisation
HERO10 Black's all-new GP2 processor combines with an ultra-high resolution 23.6 megapixel sensor to enable shockingly life-like image quality. The camera's highest video resolution of 5.3K delivers 91% more resolution than 4K and 665% more resolution than 1080p HD at an impressive 60 frames per second—allowing for fluid playback and 2X slow motion. 4K video can be captured at 120 frames per second (4X slow motion) and 2.7K video can be captured at 240 frames per second (8X slow motion).
The new GP2 processor also enables improved video algorithms featuring local tone mapping (LTM) and 3D noise reduction (3DNR) that capture finer detail, more realistic textures and better contrast—even in low light.
In addition to 23 megapixel photos, HERO10 Black enables 19.6 megapixel video stills to be pulled from 5K 4:3 video and 15.8 megapixel video stills from 60-frames-per-second 5.3K video—ideal for capturing amazing still images of sports and fast-paced activities.
GoPro's shockingly good in-camera video stabilisation gets an upgrade to HyperSmooth 4.0, ensuring that HERO10 Black smooths out even your most shake-ladened experiences. The camera's in-camera horizon leveling feature benefits from an increased tilt limit of 45° in high-performance settings, up from 27°, helping even your most chaotic video footage look professionally smooth and steady.
Faster Access to Your GoPro Content
HERO10 Black offers three ways to conveniently access your photos and videos, including:
• Auto uploading your most recent footage to your GoPro cloud account while the camera is charging
• Wireless offloading from the camera to the Quik app at speeds up to 30% faster with HERO10 Black
• A new USB wired offload option that transfers content from the camera to the Quik app on your phone at speeds up to 50% faster than wireless
Plastic-Free Packaging with Reusable Case
GoPro is committed to environmentally conscious, plastic-free packaging for all of its products. HERO10 Black's packaging isn't even packaging per se, rather it's a high-quality, durable travel case that's designed to fit additional GoPro mounts and accessories.
"We're as committed to reducing GoPro's impact on the environment as we are to producing the world's most versatile cameras and imaging software solutions," said Woodman.
HERO10 Black Features:
· All-New GP2 Processor
· Video: 5.3K60, 4K120, 2.7K240
· Video Stills: Up to 19.6 megapixels
· Photos: 23 megapixels
· Improved Low Light Performance
· Local Tone Mapping (LTM) and 3D Noise Reduction (3DNR)
· Next-Gen HyperSmooth 4.0 Video Stabilisation
· Increased 45° Horizon Leveling Tilt Limit in 4K60, 2.7K120 and 1080p120 Video
· Front Colour Display with Higher Frame Rates for Smoother Live Preview of Your Shots
· Faster, More Responsive Rear Touch Display with Touch Zoom
· Faster Content Transfer
· 3 Ways to Transfer Content: Cloud Upload, Wireless Offload and New Wired Transfer to Your Phone
· New Protective Lens Cover with Hydrophobic, Water-Shedding Design
· Removable, Rechargeable 1720mAh Battery
· TimeWarp 3.0 featuring Real Speed and Half Speed
· 1080p Livestream featuring HyperSmooth 4.0. Video Stabilisation
· 1080p Webcam Mode
· Power Tools: HindSight, LiveBurst, Scheduled Capture and Duration Capture
· SuperPhoto + HDR
· Night Lapse Video
· RAW Photos
· Digital Lenses Providing Ultra-Wide (SuperView), Wide, Linear and Narrow Perspectives
· Voice Control with 13 commands in 11 languages + 6 accents
· 3 Microphones with Advanced Wind-Noise Reduction
· Stereo + RAW Audio
· Custom Presets + On-Screen Shortcuts
· Built-in Folding Mounting Fingers for Attaching the Camera to GoPro Mounts
· Rugged + Waterproof to 33ft (10m)
· Fast-Charging Compatible
· Compatible with Media Mod, Display Mod, Light Mod and Max Lens Mod (support coming in post-launch firmware update)
HERO10 Black Million Dollar Challenge
For the fourth year in a row, GoPro is challenging its users to create the launch highlight reel for its new flagship camera. Open exclusively to owners of HERO10 Black, the Million Dollar Challenge will award an equal share of $1,000,000 to entrants whose video clips are chosen for the HERO10 Black Million Dollar Challenge video that will be released in December 2021.
Beginning today, HERO10 Black users are invited to capture and submit their video clips for consideration to the Million Dollar Challenge on GoPro.com/MillionDollarChallenge. Submissions close Dec. 1 at 11:59PM PT.
Subscribing to GoPro
With a GoPro Subscription, customers enjoy the ultimate HERO10 Black experience:
• Auto upload to the cloud while the camera is charging
• Unlimited cloud backup of your photos and videos at original quality
• Unlimited use of the Quik app, including Premium Editing Tools
• No-questions-asked camera replacement
• Discounts on new camera purchases
• Up to 50% off GoPro mounts, accessories and lifestyle gear at GoPro.com
• Premium quality 1080p live streaming to a subscriber's account at GoPro.com
The GoPro subscription is available for £49.99 annually or £4.99 a month.
BRITA is passionate about sustainability and has created a wide range of products that are perfect for the home and garden, helping you cut down on single-use plastic, whilst improving the taste of water through revolutionary filter technology. Some of the products make great Valentine's Day gifts:
For those who like to enjoy their morning cups of coffee or before bed hot chocolate together, the red Tassimo My Way Coffee Machine offers a range of different hot drinks for £69.99. Its integrated BRITA water filter releases the full flavours and aromas of coffee – for the perfect coffee date in your own kitchen.
And, if your significant-other is more of a tea person, the Russel Hobbs BRITA purity kettle may be just the right present for them.
For the sporty couple, the Active Water filter bottle – available in pink (or blue, or lime green) – is not only perfect for use on-the-go, but it is guaranteed to keep you hydrated and energised through any activity with fresh tasting filtered water– it is the ultimate workout partner and great for those who want to look after the environment.
Get Date Night Ready This Valentine's Day
Valentine's Day is just around the corner, once the flowers and chocolates have been sorted – turn your attention to your date night look. Stylist Benedict Browne, has collaborated with high-street menswear retailer, Suit Direct, to create date night looks that will have you looking sophisticated and suave.
Jacket (Ted Baker) £219, Jumper (Ben Sherman) £52.50, Shirt (Ted Baker) £79, Jeans (Jeff Banks) £50
Go Monochrome
Benedict recommends pairing together monochromatic items for that smart-casual date night look. He pairs a smart grey tweed jacket with a grey merino wool jumper and white shirt. For trousers, Benedict recommends a dark denim, such as a dark grey or light black, and pulls the whole look together with a pair of Chelsea boots. This look is sophisticated but casual and can work for an assortment of dates, whether you're heading down to your local, or to a restaurant for an intimate meal for two.
Blazer (Jeff Banks) £129, Polo (Racing Green) £30, Jeans (Racing Green) £35
City Slicker
Heading out on a more metropolitan date night? Or perhaps you're going on a first date for Valentine's Day. Benedict recommends pairing dark denim with a sleek knit polo shirt and smart navy or neutral coloured blazer. This elevates the traditional shirt and blazer style by giving it a younger, fresher look. This outfit works for a night on the town or a first date at a sleek cocktail bar.
Blazer (Ted Baker) £215, Jumper (Concrete) £75, Shirt (Ben Sherman) £60, Jeans (Jeff Banks) £50
Day Date
If you're planning a date during the day then this could be the look for you. You should aim to be casual and effortlessly cool – whilst still looking smart enough for the occasion. Pairing a lighter denim shirt with a dark denim trouser creates a casual base. To elevate the look, Benedict adds a blazer and a jumper tied around the neck. The result is a stylish yet warm Valentine's look bound to capture your dates eye.
Jacket (Ted Baker) £279, Trousers (Ted Baker) £150, Knit polo (Racing Green) £30
Dinner for two
Planning a romantic night out for your someone special? Wear this modern twist on the classic suit to give your look that extra bit of date night flair. Benedict has paired a tailored patterned suit with a modern burnt orange knit polo. Keeping the look modern yet fitting for a special occasion.
No matter the date night you're going for – Suit Direct has you covered. Home to an extensive range of designer menswear brands to suit any occasion. Head to suitdirect.co.uk to create your ultimate date night look.
Love Connects: Turn Up the Love on Valentine's Day
Satisfyer is on a mission to help people connect with each other and their own bodies.
London, January 2022. Valentine's Day is all about love, but not just romantic comedies kind of love. Whether you're planning a hot Valentine's Day night with your partner, looking for a spontaneous date or taking the occasion itself rather sceptically, Satisfyer has an idea on how to take this Valentine's Day and love to the next level.
Blending tech innovation and sexual health, Satisfyer is the world-leading sexual wellness brand dedicated to creating pleasurable, multi-sensory experiences for all and is the largest global sexual wellness brand advocating that sexual health is for everyone, regardless of their sexual preference, socioeconomic background, age, gender, or skill level.
This Valentine's Day, Satisfyer invites everyone to connect with love – self-love and love for your partner – and its latest multi-sensory features and innovations, the Satisfyer Connect App. Like no other this free sexual wellness app opens a new dimension of sexual experience with more than 1,000,000 downloads and 200,000 monthly active users.
Using Satisfyer's ever-expanding range of Bluetooth™ connected sexual wellness devices you'll be able to experience a whole new dimension of pleasure and way to explore. With over 150 products compatible with the Satisfyer Connect App to choose from to lift you up to the clouds, such as Double Joy – a powerful U-shaped partner vibrator, fitted both inside and outside, ensuring a seductive feeling for the clitoris, G-spot, and penis.
Love Yourself First & Share the Intimacy
First of all, no matter what your other Valentine's Day plans are, it's the right moment to show love to yourself first and take care of your mind and body by taking some quality 'me time'. Become your own Valentine and indulge yourself with the most desired pleasures that could boost your energy and happiness level. Not just only on this day, but every day of the year!
For those spending Valentine's Day far from their partners, the share control feature of the Satisfyer Connect app allows users to share control of a paired Satisfyer device with a partner anywhere in the world, the perfect solution for couples in long-distance relationships, or those that want to add some spice into their lives and connect with someone new.
Get the Vibe
To warm up before the date, you could start with a sensual stimulation on the go by attaching the Sexy Secret to your panties with the handy magnet – so you can stimulate yourself with powerful, whisper-quiet vibrations. The ergonomic shape means it fits perfectly to your body contours, lying directly on the clitoris and providing you especially intense stimulation. The surface made of body-friendly silicone is especially soft, providing you with smooth fun with just a few drops of lubricant.
Put on your favourite sensual playlist and enjoy the 'music vibes' with the Satisfyer Connect App pairing vibrations to the rhythm of your favourite songs. Imagine, experiencing the most intimate release based in the songs you love most.
When you're in the mood for more, try the newest feature of the app and push the O-Booster button to increase the vibration and air pulse intensity for 20 seconds edging you into ecstasy. To take the heat up a notch, you can also reveal your sensual secret and give the live remote control of the gadget to your date and prepare for some unexpected fun.
Mix and Match
Experiment on your own or with the partner and explore your sensuality this Valentine's Day. With the Satisfyer Connect App you can use up to four toys simultaneously if you're open to it! So just choose your priorities and take your body to the peak of its power!
Megwyn White, Director of Education at Satisfyer and Certified Clinical Sexologist suggests couples experiment with sex toys amongst a lot of other things:
"It's not a one-size fits all solution but rather a way to help couples to invite play and discovery into the bedroom. I like to think of sex toys as mediums of pleasure similar to what paint or paintbrushes are to art. They can help unlock creativity to liberate sexual potential in a way that is both fun and nuanced."
Why not treat yourself and your lover with the Signet Ring? By restricting the blood flow, this vibrating cock ring not only gives a harder erection, delays ejaculation, and prolongs lovemaking, but also stimulates both partners with intense vibrations.
Genderless Satisfyer Ultra Power Bullet 8 is just right for those who like to switch things up. Not only it stands out visually, but also offers variety to your lovemaking. Use the narrow tip for selective clitoral stimulation or let the angled surface stimulate large sensitive areas. What's not to love!
Show your valentine some love with a vegan Marzipan chocolate bar of Ritter Sport wrapped in a sweet envelope that says 'I Love You'
shop.ritter-sport.co.uk/product/marzipan/?attribute_pa_gift-wrap=wrapper-i-love-you
Recipes for romance: Gousto launches new two-course recipes for Valentine's (or Galentine's) Day date night
If the way to your heart is through food, look no further this Valentine's Day than the perfect two-course dinner and a date night in with Gousto. The expert chefs at the recipe box have created two indulgent new meals which include both a starter and main course, in one easy to follow recipe.
In eight steps and with just 14 ingredients, home cooks will show off some serious kitchen skills and woo that special someone with a charming two-course meal fit for a feasting table.
Pair the flavour-filled dishes with a blushing pink Prosecco Rose and indulgent Red Velvet Gü dessert from the Gousto Market for the ultimate recipe for romance.
Indulge in either of the following options:
Garlic & Chilli Prawns followed by Beef Chuck Ragù & Mash
While a rich beef chuck ragù slow-cooks in the oven, enjoy a flavour-packed starter of spicy garlic prawns. Serve the ragù on cheesy mash with roasted tenderstem broccoli to the side.
Price: From £6.25 per serving when you order 2 Gousto meals for 2 people
Mozzarella Crostinis followed by Roasted Tomato Risotto with Cheesy Heart Crisps
For a romantic night in, cosy up to a rich, slow-roasted tomato risotto with mozzarella crostinis to start. Top with a heart-shaped cheese crisp for an elegant garnish.
Price: From £6.25 per serving when you order 2 Gousto meals for 2 people
Gousto's Valentine's Day recipes are available to order in advance from the 2nd February, with first delivery on the 13th February. Visit Gousto.co.uk or the Gousto app to order.
His and Hers Valentine's Gifts
FOR HER…
A pop of pink for Valentine's, Glen Rosa is a sensuous, fruity fragrance from the Isle of ARRAN…
Whether it's for Valentine's, Galantine's or a gorgeous gift from you, to you – ARRAN Sense of Scotland's (https://arran.com) Glen Rosa collection is a gift lovingly made on the Isle of Arran and always gratefully received.
If you're looking for a decadent scent with a pop of colour for your sweetheart this Valentine's, then look no further than the Glen Rosa collection.
Blending the warmth of ripe, honeyed fig and the freshness of crushed, green leaves the fragrance is inspired by the vibrant summer sunsets over the lush green hills of Glen Rosa. A rich and velvety scent is enhanced with ylang ylang thought by aromatherapy experts to boost libido and increase attraction between lovers, making it the ideal gift for Valentine's Day.
Available as a sumptuous Glen Rosa body cream, enriched with essential oils (£16), Glen Rosa Fig and Ylang Ylang Bath and Shower Gel (£16), nourishing Glen Rosa Hydrating Hand Cream (£12), Glen Rosa Fig & Ylang Ylang hand wash (£16) Glen Rosa Fig & Ylang Ylang 100ml Eau de Toilette (£46.50) and Glen Rosa Fig & Ylang Ylang Boxed Saddle Soap 200g (from £6.50).
FOR HIM…
Fresh and ozonic, Machrie is inspired by the outdoors and the freshest of sea air on Arran.
Clean, crisp and inspired by the rugged landscapes on the island, ARRAN Sense of Scotland's Machrie fragrance blends sea salt, labdanum, myrrh, clary sage, patchouli and rockrose to create a refreshing and awakening fragrance for him.
There's a huge range of gifts for him to choose from this Valentine's Day in the Machrie fragrance including the Machrie Shave Stone (£25) a gorgeous shaving soap in a container modelled on the pebbles found on Whiting Bay, After Shave Balm (£16), Bath and Shower Gel (£16) and Eau de Toilette (£42.50).
Coordinating washbags for couples on the go…
Machrie Wash Bag – £45 from https://arran.com/products/machrie-mens-wash-bag
Wherever he's headed, this washbag contains everything he needs to stay fresh and perfectly groomed. Stylish and practical, the washbag is made from durable, cotton canvas with a water-resistant inner and includes a full-sized Bath and Shower Gel, After Shave Balm, Shave Gel and Soap in the light, refreshing Machrie fragrance.
After the Rain Wash Bag – £60 from https://arran.com/products/after-the-rain-female-wash-bag
Containing four items from ARRAN Sense of Scotland's (https://arran.com) enduringly popular After the Rain fragrance range, this new, stylish women's washbag is ideal for Valentine's.
Perfect for travellers, gym goers or overnight stays, it contains all she'll need to feel refreshed and looking her best.
All contained in a high-quality re-usable cotton canvas bag, there's a 300ml After the Rain Shower Gel, 200ml After the Rain Body Lotion, 15ml Eau de Parfum and a 40ml Hydrating Hand Cream to protect hands from the harsh winter weather.
The ARRAN Sense of Scotland After the Rain Washbag is available to buy for £60 at http://arran.com. Limited stock available.
Build a Gift
Make it personal with one of ARRAN Sense of Scotland's personalised Gift Box Builder. Simply hand-pick the bath, body, and home fragrance items of your choice, add your personalised message. A bespoke gift box will be delivered directly to their doorstep.
The personalised gift builder has a minimum spend of £60, which includes free gift wrapping plus free UK delivery.
Create your personalised gift: https://arran.com/collections/build-a-bundle
SUPER SAVINGS!
According to Hotels.com data, the most popular destinations for V-Day stays are London, Manchester, Liverpool, Edinburgh, and Dubai****. And below are a few of the top 10 most searched for hotels**** for Valentine's Day and the savings you can make if you use your gift card less than a week later.
Montcalm Royal London House, London, Loved by Guests rating, 8.
Lap up the luxury at the 5* Montcalm Royal London House. You can sip champagne at the rooftop bar or indulge in a couples massage at the spa – and if you stay a week after Valentine's Day, you can do it all for less.
14th February – £225***
20th February – £139
Saving – £86
The Shankly Hotel, Liverpool, Loved by Guests rating 7.8
If your other half is a football fan, this is the hotel for them. The hotel is a tribute to Liverpool manager Bill Shankly and is complete with football themed rooms and memorabilia. Don't worry though, it doesn't all have to be football mad; you can enjoy a romantic rooftop drink on the terrace in-between all the football chat.
14th February – £233***
20th February – £121
Saving – £112
Dalmahoy Hotel and Country Club, Edinburgh, Loved by Guests rating 8.8
Roll out the red carpet this Valentine's Day and treat your King or Queen to a regal retreat at a real-life castle – and you don't need the royal price tag that comes with it. Use the Hotels.com gift card for a stay a week later and splurge those extra pennies on some pampering #treatyoself.
14th February – £98***
20th February – £69
Saving – £29
—
Secret Prices
* Secret Prices are available to Hotels.com® app users and Hotels.com® Rewards members. Available on selected hotels and selected dates only. Subject to full Terms and Conditions.
Magnum Sweet & Salty Almond Remix Tub – £3.90, Ocado
Pop on your favourite rom com and snuggle under the blanket with one of Magnum's luxurious ice cream tubs including the new and sought-after Magnum Sweet & Salty Almond Remix Tub. A remix of the signature Magnum Almond tub, this new flavour is guaranteed to get sparks flying with its delicious sweet and salty nuances. The roasted almond ice cream contains rich swirls of gooey salted caramel sauce and crisp golden honeycomb pieces, intensified with caramelised almond pieces and encased in cracking milk chocolate, made to be broken.
Magnum Bites – £3.50, Tesco
For those looking for the ultimate after-dinner treat for you and your partner or hosting your very own Galentine's Night, then look no further than the delicious Magnum Bites. Each pack features twelve indulgent ice cream bites across three flavours: Classic, White Chocolate, and Almond, which are all covered in Magnum's infamous cracking shell and filled with its signature velvety ice cream. Perfect for those extra special sharing moments.
Poi Dog sauces ($8 – $16) – a line of three small batch, Hawaii-inspired sauces from Chef Kiki Aranita, featuring unique + distinct flavor profiles paying homage to her Hawaiian roots. A pandemic pivot, Kiki scaled up production of these three signature sauces after closing her beloved Philadelphia brick & mortar restaurant, Poi Dog.
Available for order online + shipped nationally across the U.S., Poi Dog sauces are the perfect gift for foodies and those with an adventurous palette, or those looking to support a woman/minority owned small business!
Some more information about each sauce is below – please let me know if you need anything else.
• Guava Katsu Sauce (vegan)
o Tropical, umami-rich, fruity and gingery. A Japanese-style BBQ and dipping sauce made with guava, miso, ginger, tomato and dried mushroom. Meaty, rich and deeply flavorful — but it happens to be vegan!
o 12 oz glass bottle
o $16
o
• Chili Peppah Water (vegan, gluten free)
o Chili Peppah Water is found on most tables in Hawai'i. This version lends everything a spicy, vinegary tang, a gingery kick laced with Hawaiian Sea Salt and it is made with seasonal Pennsylvania peppers so batches will change depending on when they are brewed.
o 5 oz glass bottle
o $8.50
o
• Maui Lavender Ponzu
o Lavender blossoms from Maui are steeped with katsuobushi in Japanese yuzu juice, shoyu and rice vinegar, creating a floral version of yuzu ponzu. Dip fried dumplings, sushi and sashimi into Maui Lavender Ponzu instead of soy sauce. Use it to transform noodles into a full meal or add a few dashes to olive oil for a quick, tropical vinaigrette.
o 5 oz glass bottle
o $14
o
• The whole set (1 of each sauce) is also available for purchase for $35
Primula Cheese has put together some easy to make Valentine's Day recipes, perfect for making the day even more cheesy.
Hot Jalapeño Pizza for 2
Ingredients
• 1 pizza dough, ready bought
• 1 tbsp tomato puree
• 75g Primula Cheese 'n' Jalapeños
• 50g chorizo, sliced
• 4 slices Parma ham
• ½ red onion, sliced
• 2 tomatoes, chopped
Method
1. Pre-heat the oven to 220°
2. Roll out the pizza dough thinly.
3. Cut out to desired size of mini pizza and spread a thin layer of tomato puree on top.
4. Top the pizza bases with Primula Cheese 'n' Jalapeños, chorizo, Parma ham and onion.
5. Bake in the middle of the oven for around 7 – 10 minutes.
6. Top with tomatoes and serve.
Prawn Pasta for 2
Ingredients
• 300g dried linguine
• 2 tbsp olive oil
• 300g prawns
• 3 garlic cloves, finely chopped
• 150g Primula Light Cheese
• ½ lemon, juiced
• Handful parsley, chopped
Method
1. Cook the linguine according to pack instructions.
2. Heat the oil in a large frying pan over a medium heat.
3. Fry the garlic in the oil briefly until it starts to colour.
4. Add the prawns and fry for a couple of minutes.
5. Remove the pan from the heat.
6. In a bowl, mix the Primula Light Cheese, lemon juice and parsley.
7. Stir the mixture through the pasta and garlic prawns.
8. Garnish with parsley and lemon wedges.
Nacho Style Feast for 2
Ingredients
• 2 baking potatoes, cut into wedges
• 250g extra lean minced beef
• 1 onion, sliced
• 1 red pepper, diced
• 1 tin of chopped tomatoes
• 2 tomatoes, roughly chopped
• 150g Primula Light Cheese
• Low-calorie cooking spray
• 1 tsp cumin
• 2 tsp fajita seasoning
• 1 tsp hot paprika
• Salt and pepper
• Fresh green jalapeños, diced
Method
1. Pre-heat your oven to 200° Place the wedges on a baking tray and spray with low-calorie cooking spray. Season with salt and pepper and pop in the oven for 50 minutes.
2. Meanwhile, put your mince in a frying pan and brown for about 10 minutes. Add the onions and soften before adding the peppers. Cook for 2 – 3 minutes and add the tin of tomatoes.
3. Add the spices and season to taste. Let the liquid from the tomatoes reduce until you have a fairly dry mix. Add in the fresh tomatoes and mix before taking off the heat.
4. Once your wedges are cooked, remove from the. Place the wedges in an ovenproof dish and spoon the mince on top. Squeeze Primula Light Cheese on and sprinkle with jalapeños. Place under the grill for 8 – 10 minutes until the cheese goes golden brown.
Le Chameau has a range of products to buy for that someone special, and also what is more romantic than a walk in the countryside… The boots offer a Valentine's gift that is both practical and stylish, and being loved by the Royals and Beckhams, it really does make the boots the perfect gift.
Since 1927, expertise and passion has been passed from generation to generation of Le Chameau's Master Bootmakers. From the first to the last touch, there is history in the making of every pair of Le Chameau. So this Valentine's Day, share the love with boots made with love.
Iris:
L-R: Noir, Bleu Fonce, Bleu Clair, Vert Fonce, Vert Clair, Rouge and Rose, £100
**
Vierzonord:
L-R: Men's Vert Vierzon, Marron Fonce and Vert Chameau. Women's Vert Chameau, Marron Fonce and Vert Vierzon, £190
Chasseur:
Men's Chasseur Leather Lined Wellington Boots in Vert Vierzon, £360
SHARE THE LOVE – AND THE TACOS – THIS FEBRUARY AT WAHACA
Colourfully vibrant, packed with flavour and perfect for sharing – a street food feast for two at Wahaca has all that's needed for a deliciously different date-night this February. With Valentine's Day on the horizon, the Mexican restaurant group has expanded its collection of sustainable set menus for two, as well as debuting some tasty new specials to mark the occasion.
Wahaca's Set menus for two are the suitably-shareable selections of delicious, sustainable street food dishes – and with Classics, Favourites and Veggie set menus available, couples can focus on gazing lovingly into each other's eyes rather than worrying over what to order (prices from £37 for two). Just launched too is a plant-based sharing menu – from Ancho mushroom tacos to Zesty bean tostadas and Black bean & vegan cheese quesadillas, the new Vegan set menu (£38 for two) takes in some of Wahaca's tastiest plant-powered dishes and is perfect for a vegan Valentine's. For those celebrating at home this Valentine's Day, Wahaca are offering a free portion of their decadently delicious Churros (normally £5.95) with every order of a set menu on Deliveroo.
Street food fans feeling inspired to enjoy more plant-based eating in 2022 will love the new Falafel tacos (£6.25). Known as a "Mollote" in Mexico, the falafel-like bites that fill the two tortillas are made with chickpeas, beetroot and mushroom along with a mix of toasted spices. They're packed full of flavour and texture on their own, but when layered with sweet red onions, fresh tomatillo-guac and a spicy vegan habanero cashew crema the result is a taco that's marvellously moreish as well as being completely meat-free. Share if you can bear!
Couples feeling fruity this February can raise a romantic glass to their loved one with the new Pineapple mezcal sour (£7.95) – all the smokiness of a mezcal-based cocktail but with a hint of sweetness provided by the pineapple and a squeeze of fresh lime to give a zesty citrus lift. Traditionally sours are made frothy with egg white but this one stays true to Wahaca's sustainable principles by using the leftover chickpea water from its Bean tostada street food dish instead – so it's totally vegan as well as being perfectly planet-friendly.
The new specials are available now and 20p from the price of each will be donated to charities close to Wahaca's heart, both in Mexico and the UK.
The UK's Oldest Cheesemonger Celebrates its 225th Birthday and Needs You!
Paxton & Whitfield, the UK's oldest cheesemonger, is celebrating its 225th birthday this year and needs help from its customers!
The company's archives were destroyed in a fire at its Jermyn Street shop after World War II and its precious records were lost forever. This year the Paxton & Whitfield team is embarking on a project to piece together the cheesemonger's heritage to mark this milestone birthday.
To do this the company is inviting customers with a memory, story, or photo relating to it, no matter how small, or significant, from recent or past times, to email the information to history@paxtonandwhitfield.co.uk.
For every story it publishes, it will plant a tree as part of The Queen's Green Canopy project (https://queensgreencanopy.org). A unique tree planting initiative created to mark Her Majesty's Platinum Jubilee this year which invites people from across the United Kingdom to "Plant a Tree for the Jubilee".
James Rutter, managing director of Paxton & Whitfield, says: "We're looking forward to hearing the memories and stories that our customers would like to share with us.
"From a small cheese stall in Aldwych, to our internationally renowned business today, Paxton & Whitfield has always championed the best in artisanal British and Continental European cheeses. We've been through two World Wars and have successfully adapted to countless changes in cheese and retail trends in over two centuries of trading; including most recently the Covid-19 pandemic."
"We pride ourselves on the quality of the cheeses and fine foods that we retail, our customer service and the exceptional experience that we offer. As we go forward into this year of celebration for the company, we will be hosting unique anniversary experiences and launching some exclusive new collections, to commemorate this remarkable achievement."
The independently owned, British cheesemonger was established in 1797 by Stephen Cullum in the reign of King George III – the same year as the Battle of Fishguard (the most recent invasion of Britain by a foreign force) and the same year that the top hat first made an appearance on a London street – said to have caused a riot and caused ladies to faint when the gentleman first wore it in public.
The company was founded with the principles of selling the finest quality artisan cheese and still has the same focus today. Now with two shops in London, one in Bath, a busy wholesale team – selling to shops, delis, hotels and restaurants and a thriving eCommerce business.
NEW Season, Award-winning Marmalades from Rosebud Preserves
With Seville Oranges in season, Rosebud Preserves is pleased to announce that its NEW season marmalades are now available.
They include the award-winning classic Seville Orange Marmalade that the company has been making since Elspeth Biltoft, owner of Rosebud Preserves, founded the company back in 1989. In 2021 this marmalade was awarded a highly coveted gold at the 15th World Original Marmalade Awards held in Cumbria.
Other items include a Seville Orange Marmalade Kilner Jar, a Lemon & Ginger Marmalade and two Marmalade gift packs that come in the company's elegant boxes.
Elspeth says: "I love this time of year in the kitchen as the air is scented with the fragrance of gently simmering orange peel.
"We use the best seasonal produce to make our products. For example, our Seville oranges are carefully cultivated in the heart of Andalucía. The same family has been managing orchards for over three generations and the beauty of their fruit is that they have a special sweet bitterness that imparts a superb flavour to our marmalades.
"Our very first marmalade was Seville Orange and it's proved to be enduringly popular. Seville Oranges have a short season and are only available in January here in the UK. It is fun and satisfying to make marmalade at home but if you don't have time at the beginning of the year they can be bought and home frozen very successfully."
The full range of marmalades is available from: www.rosebudpreserves.co.uk/index.php/shop/collection/marmalades.
The marmalades include:
Award Winning & Best Sellers Seville Orange Marmalade (£4.75/227g) & Seville Orange Marmalade Kilner Jar (£8.95 /420g)
Classically strong, rich and full flavoured. Naturally set.
Unrefined sugar, water Seville oranges 33%, fresh lemon juice, coriander seed. Prepared with 33g of fruit per 100g. Total sugar content 67g per 100g
Red Grapefruit Marmalade, Coarse Cut (£4.75/227g)
Fresh, light and full of fruity citrus flavour. Naturally set with unrefined sugar.
Water, unrefined sugar, red grapefruit 38%, white grapefruit 15%, lemons. Prepared with 63g of fruit per 100g. Total sugar content 61g per 100g.
Best Seller Satsuma & Masons Yorkshire Gin Marmalade, Coarse Cut (£4.75/227g)
Bright, fresh and floral with botanical notes of lavender, juniper and star anise.
Unrefined sugar, satsumas 57%, lemons, fresh lemon juice, Masons Yorkshire Gin 3.5%, juniper berries, star anise, mixed pepper berries, lavender. Prepared with 57g of fruit per 100g. Total sugar content 60g per 100g.
Award Winning Lemon & Ginger Marmalade (£4.75/227g)
Refreshing citrus alive with warm stem ginger. Naturally set with unrefined cane sugar.
Unrefined sugar, lemons 35%, preserved ginger 9%, dried root ginger. Prepared with 35g of fruit per 100g. Total sugar content 62g per 100g.
Marmalade gift boxes:
Marmalade Lovers Gift Box (£13.95) – This pack is perfect for lovers of marmalade and is made up of the company's award-winning Seville Orange Marmalade and its Seville Orange Marmalade Gin Liqueur.
It contains: 1 x Seville Orange Marmalade (113g) and 1 x Marmalade Gin Liqueur (5cl)
Marmalade Trio Gift Box (£16.50) – A gift box with three marmalades for the perfect breakfast. It contains: 1 x Seville Orange Marmalade (227g), 1 x Three Fruit Marmalade (227g) and 1 x Red Grapefruit Marmalade (227g).
Rosebud Preserves has been making its jams, marmalades, chutneys and jellies at Masham, North Yorkshire, since 1989. The company was started by Elspeth Biltoft and her founding principles, to source local produce whenever possible; to cook traditional recipes; and practice time honoured techniques, without the use of additives, preservatives or pectin; remain the same today.
Seville Orange Marmalade Recipe
Ingredients
I kg Seville Oranges
2.5 litres water
1.8 kg golden granulated sugar
5 fl oz lemon juice
Makes 13 x 227g jars or 6 x 445g jars.
Method
· Wash the oranges, place in a preserving pan with the water. Cover with a lid, bring to the boil and simmer gently for approximately 2 hours 20 minutes or until the orange skins are tender when pierced easily with a fork.
· Remove the fruit from the cooking water with a slotted spoon and set aside in a bowl.
· Whilst the oranges are cooling measure the cooking water and make up to 1.7 litres with extra water if necessary or discard some water to achieve this amount.
· Return the adjusted cooking water to the pan, add the sugar and stir over a low heat to fully dissolve.
· Cut the oranges in two, remove the pips with your fingers or a fork.
· Cut the peel and flesh into thick, medium, or fine shreds, dependant on choice. Add these and the lemon juice to the sugared cooking water, bring to a rolling boil and cook for approximately 10 minutes. Take the pan off the heat and test for the setting point – either 104.5 degrees C using a sugar thermometer or place a very small amount of the marmalade on a cooled saucer (put one in the fridge when the fruit is cooking) Allow to cool and push gently with a finger, if the surface of marmalade crinkles setting point has been reached. If not return to the heat for two minutes and then test again, removing the pan from the heat on each occasion.
· Once setting point is reached stir gently and skim with a slotted spoon to remove any scum that has formed, then leave to stand for 10 minutes for the marmalade to thicken. Stir gently once again to evenly distribute the peel and using a measuring jug pour into warmed jars, lid immediately and label once cool.
· Store in a cool dark place. This marmalade will keep well for 18 months and is at its best eaten within 6 weeks once opened.
Some top tips for making Marmalade from Elspeth
Kitchen equipment you will need:
· Heavy based preserving or standard pan with a large surface area
· Scales
· Measuring Jug
· Large sharp knife
· Chopping board
· Lemon juicer
· Wooden spoon
· Slotted spoon
· Sugar thermometer
· Jars ( warmed in a low oven )
· Metal lids
· Labels
Substitutions you can make: The most common would be a mixture of Seville Orange, Grapefruit and Lemon, or Lemon in combination with Lime.
It is also possible to make Marmalade from sweet orange, Clementine, Tangerine, Mandarin or Blood Orange etc. but tricky to ensure a consistent set, without practise, as these are not as acidic and contain less naturally occurring pectin.
You can use frozen fruit: Seville oranges freeze very well and therefore extend the period for making this wonderful marmalade. Simply wash the fruit, air dry, bag in prescribed amounts and freeze.
Pitfalls to avoid: Make sure the peel of citrus is cooked until really tender, if not it will become tough when the sugar is added.
Dissolve sugar over a very low heat to avoid crystals forming once the Marmalade is set and cold.
Make notes of the time it takes to cook the fruit, and the time in total to reach a set, to ensure a better marmalade next time.
Always jar preserves hot and use metal lids, rather than cellophane, to ensure a vacuum and help preservation.
Some final tips: Use unrefined cane sugar. It gives a lovely and slightly molassed flavour to the finished marmalade.
Adding 60ml of quality whisky when setting point is reached, to the 1kg Seville Marmalade recipe, creates a special seasonal preserve for Christmas. Remember to test again for set once the whisky is added, cook on for a moment or two if necessary.
Celebrate Valentine's Day with Paxton & Whitfield
Paxton & Whitfield, the UK's oldest cheesemonger, has tempting great cheese gifts to celebrate Valentine's Day this year. Packed with delicious, artisan products cheese lovers can choose from the NEW Valentine's Cheese Collection, NEW The Aphrodite selection or the NEW Valentine's Cheese & Fizz box.
All the collections feature re-usable ice packs and 100% sheeps' wool insulation for a chilled delivery and a free Paxton & Whitfield gift card; printed with the customer's personal message.
All the items are available online at paxtonandwhitfield.co.uk.
NEW Valentine's Cheese Collection (£32) – A delightful selection of artisan cheese and accompaniments to enjoy this Valentine's Day. Presented in a Paxton & Whitfield gift box, it contains:
• Baron Bigod Heart (unpasteurised, traditional rennet) (180g) – This heart-shaped Baron Bigod is a soft, white bloomy–rind, British cheese with a golden curd and long lasting, earthy flavours.
• Cote de Duras Merlot Cabernet (375ml) – Delicious, youthful fruit characterises this wine from Cotes de Duras. It is balanced by a depth of flavour, making it an excellent wine for all occasions. A beautiful, fruity red wine, perfect to pair with this selection.
• Poppy and Linseed Artisan Biscuits for Cheese (150g) – These light, buttery crackers are packed with poppy seeds and linseeds, lending them a nutty, toasted flavour.
• Charbonnel et Walker Marc de Champagne Truffles (34g) – Three mouth-watering truffles, with a delicious Champagne ganache centre, housed in a tempting milk chocolate shell and presented in a delightful heart-shaped box.
NEW The Aphrodite (£45/ includes free UK delivery) – The perfect selection of best-selling artisan cheeses and accompaniments for a cheese feast this Valentine's Day. Presented in a Paxton & Whitfield gift box, it contains:
• Cremoso (unpasteurised, vegetarian rennet) (250g) – Both delicious a touch of theatre for your cheeseboard – a sweet, milky, creamy cheese with unrivalled ooziness and guaranteed wow factor.
• Old Groendal (pasteurised, vegetarian rennet) (250g) – A full-bodied, mature Gouda-style cheese with hints of caramel, crunchy tyrosine crystals and a lasting creamy taste.
• Couer de Neufchatel PDO* (unpasteurised, traditional rennet) (200g) – Similar to Camembert in taste and texture but richer and coarser. This heart-shaped cheese is the oldest cheese in Normandie.
• Paxton & Whitfield Apple & Chilli Jelly (113g) – The delicious condiment has a delightful balance of sweetness from the British Bramley apples and heat from the fresh chillies, coupled with the aromatic flavour of fresh coriander and basil.
• Poppy and Linseed Artisan Biscuits for Cheese (150g) – These light, buttery crackers are packed with poppy seeds and linseeds, lending them a nutty, toasted flavour.
NEW Valentine's Cheese & Fizz (£75/includes free UK delivery) – A romantic selection for two; comprising of three mouth-watering artisan cheeses with delightful accompaniments, finished off with a bottle of Paxton's Champagne. Presented in a Paxton & Whitfield Gift Box, it contains:
• Couer de Neufchatel PDO* (unpasteurised, traditional rennet) (200g) – Similar to Camembert in its taste and texture, but richer and coarser. This heart-shaped cheese is the oldest cheese in Normandie.
• Langres PDO* (thermised, traditional rennet) (180g) – This historic cheese has a smooth and firm texture, with a rich flavour and a spicy tang. For a touch of cheese theatre, pour approx. 125ml Champagne into the specially-designed dip in the top of the cheese. Slice and serve immediately with a chilled glass of champagne.
• Appleby's Cheshire (unpasteurised, traditional rennet) (250g) – This remarkable, award-winning, Territorial cheese is moist and crumbly with a clean and zesty flavour, followed by a rich mouth-watering finish that continues to linger.
• Paxton & Whitfield Multi-Seed Artisan Biscuits for Cheese (100g) – Deliciously crunchy, twice-baked gourmet biscuits for cheese with sunflower seeds, pumpkin seeds and linseed and cracked black pepper.
• Beetroot and Horseradish Chutney (190g) -This delightful, mouth-watering chutney is perfect for adding that 'pop' of colour to your cheeseboard. The sweetness from the beetroot is perfectly contrasted with the warm spice from the horseradish.
• Bare Bones Milk Chocolate (70g) – Award-winning single-origin Honduras 60% cocao milk chocolate with notes of raisins, fudge and double cream. An indulgent, rich milk chocolate.
• Paxton & Whitfield Champagne (375ml) – Full bodied and full of flavour, this beautiful Champagne is dry with a slight hint of sweetness. Made with Pinot Noir grapes and aged for three years, Paxton's champagne has the perfect depth to pair with artisan cheese.
* PDO – Protected Designation of Origin, for products that are produced, processed and prepared within a particular geographical area, and with features and characteristics that must be due to that area.
Chococo's Valentine's Boxes to Share
Chococo's Valentine's Selection Boxes to Share (Large £25 – 25 chocolates) Say it with these delicious selection boxes packed with Chococo's handcrafted chocolate hearts, gems and truffles, they are perfect for sharing. New flavours include new Smoked Pecan & Maple, Blackcurrant Cheesecake and Mango & Passion Fruit. Other flavours include Peach Bellini (1 Star Great Taste Awards winner 2021), Molasses & Brown Butter, Dorset Sea Salt Caramel, Smooth Hazelnut Praline Heart, Raspberry Truffle, Gold Gem studded with Cocoa Nibs, Conkered coffee, locally made Lemon Curd, Vanilla infused-fresh cream milk chocolate Truffle. The box contains two of each chocolate with one tempting Lemon Curd chocolate in the middle – who'll be the lucky one to enjoy that?
LINK: https://www.chococo.co.uk/valentine-large-selection-box.html
Background information:
Also NEW for Valentine's Day is Chococo's first direct trade partnership, working with Martinetti Cocoa in Ecuador to source their Hacienda Zoilita single estate 100% chocolate flakes, and from September a new 72% dark chocolate couverture. Martinetti Cocoa is a small family-owned chocolate company based in the heart of the cocoa growing region of Los Rios in Ecuador. They buy their single origin heritage Arriba cocoa beans at a premium price direct from local cocoa farmers located close to their chocolate factory in Quevedo.
All Chococo's chocolate is sustainably sourced, from its Cocoa Horizons chocolate made with 100% sustainably sourced cocoa, including its bespoke 45% house milk chocolate made with Venezuela origin Sur del Lago cocoa beans, to Direct and Raisetrade chocolate produced in country of origin by Martinetti Cocoa in Ecuador, Chocolaterie Robert in Madagascar and Casa Luker in Colombia.
Chococo has been a pioneer in being one of the first UK chocolatiers to make truly fresh chocolates, with no additives or preservatives, with local ingredients. Championing local, seasonal produce is part of the DNA of Chococo and over the years they have worked with food and drink producers across the Southwest using local honey, sea salt, preserves, fruits, wines, spirits and cream to craft its mouth-watering and deliciously unique creations.
Chococo's passion for flavour has resulted in them winning 100 fine food awards to date including; Great Taste Awards, International Chocolate Awards and Academy of Chocolate Awards.
All the items listed below are available online on its website www.chococo.co.uk.
Whip up a cocktail to make a loved one blush this Valentine's Day! This collection of perfectly pink cocktails from a round-up of premium rum brands is guaranteed to inject a drop of romance however you're spending this Valentine's Day.
BELOW
Rosebud: Montanya's Valentia rum is mixed with cranberry juice, lemon, a rosebud syrup and mint leaves for a tart and refreshing finish!
Pink Guava Negroni: This cocktail brings a twist to the classic Italian favourite. Top Rhum Damoiseau's Arrangé Pink Guava with Campari and vermouth for a simple but sophisticated serve.
Arantinga: Combine Compañero's Elixir rum with pineapple juice and Campari for a zesty and refreshing aperitif.
Toussaint 91: Lemon fresh citrus notes blend with a sweet syrup, Saint Benevolence Rum Clairin and Champagne for a strikingly pink cocktail.
Rosebud
In a shaker, add:
75ml Montanya Valentia Rum
15ml Lemon
2 Raspberries
20ml Rosebud Simple Syrup
30ml Cranberry Juice
5 Muddled Mint Leaves
Shake and strain over mini strainer into coupe glass.
For the Rosebud Simple Syrup
350ml water
350ml raw sugar
110g dried, food grade rosebuds
Bring to a boil and then let simmer for 10 min.
Strain out rosebuds
Credit Line: Recipe belongs to Montanya, find out more at www.montanyarum.com/american-rum.
Pink Guava Negroni
Ingredients
25ml Arrangé Pink Guava
30ml Vermouth
30ml Campari
Directions
Mix together in a tumbler over ice
Serve with Guava fruit garnish
Credit Line: Recipe belongs to Rhum Damoiseau with images taken and belonging to @mix.mann.
Arantiga
Ingredients:
45ml Jamaican White Silver
30ml Compañero Elixir
15ml Campari
25ml Lime Juice
25ml Pineapple Juice
2 dashes Peychaud's Bitters
(possibly add a little bit of Simple syrup if limes are very tart)
Credit Line: Recipe and images belong to @servedbysoberon in association with Ron Compañero.
Toussaint 91:
Ingredients:
30ml Saint Benevolence Clairin
20ml Fresh Lemon Juice
20ml Gum Syrup
2 dashes Peychaud's Bitters
Directions:
Shake, strain & serve up
Top with 1oz Champagne
Garnish with lemon peel, or dried and ground hibiscus flowers (a rich simple syrup can be used in place of a gum syrup)
To make a rich simple syrup:
Boil 1 cup of water & slowly add 2 cups of sugar
Stir to dissolve & allow to cool
Credit Line: Recipe and image belongs to Saint Benevolence, find out more at https://saintbenevolence.com/.
New Valentine's Collection from Serenata Flowers
With the big day just around the corner, Serenata Flowers has launched its new Valentine's Collection with free next day delivery from Sunday 13th February.
With modern takes on the classic rose bouquet, to vivid tulip arrangements, there's sure to be the perfect something for every kind of love.
With convenient letterbox options including a dozen red roses, and exquisite hand tied varieties crafted by an expert team of floral designers, flowers are delivered in bud, ready to bloom before the recipient's eyes meaning the gesture lasts long beyond Valentine's Day.
With 20 years of experience, Serenata Flowers prides itself on delivering value & quality to its customers and believes that every single flower should be handled with the care, attention and love it deserves.
Floral Odyssey – £99.99
The grandest of Valentine's gestures to show them you care – oriental pink Lilies and blue Clematis, crimson red roses eucalyptus and asparagus fern.
•
• 6x Purple Antirrhinum
•
• 3x Green Asparagus Fern
•
• 4x Blue Clematis
•
• 6x Green Eucalyptus
•
• 5x Cerise Premium Oriental Lily
•
• 20x Red Rose Dutch
•
• Vase not included
Rouge Romance – £49.99
A rose bouquet for a modern romance; 18 beautiful, premium roses grown at high altitude to allow for intense natural sunlight, dotted with fresh eucalyptus.
•
• 6x Pink High-Altitude Rose
•
• 3x Robusta
•
• 6x Purple High-Altitude Rose
•
• 6x Red High Altitude Rose
•
• 3x Eucalyptus Parvifolia
•
• 3x Eucalyptus Cinnerea
•
• Vase not included
Romeo & Juliet – £59.99
A modern take on a classic love story featuring a dozen premium red roses and vibrant purple stocks embraced by a foliage of Eucalyptus leaves.
•
• 4x Green Eucalyptus
•
• 8x Red Rose
•
• 4x Red High Altitude Rose
•
• 6x Purple Stock
•
• 4x Eucalyptus Parvifolia
•
• Vase not included
A Dozen Red Roses – WAS £39.99 NOW £29.99
Beautiful and uncomplicated – like the best relationships. A gorgeous dozen of lusty red Roses make a heady love potion. These beautiful blooms effortlessly arrive in their home through the letterbox.
Little Star – WAS £39.99 NOW £29.99
For the unconventional romantic, this gorgeous selection of vibrant tulips will still get their heart singing with joy! These blooms will arrive effortlessly at home through their letterbox.
· 24 mixed tulips
· Vase not included
Note to editors:
Serenata Flowers is independent online florist specialising in only the freshest, sustainably grown stems and plants delivered across the UK with free delivery 7 days a week.
SCORE MORE THAN A TRY WITH A GIFT OF EVERLASTING LOVE.
True love isn't a game you have to try and win. It's your deep inner desire to create a bond of everlasting togetherness with someone special.
Show how much you care in words that'll live as long as your love. Forever.
Starting this VALENTINE'S DAY the 14th FEBRUARY 2022.
INVEST IN YOUR FUTURE HAPPINESS RIGHT HERE BY CLICKING THIS LINK TO LOVE:
www.ingridlomas.com/buy-book
FOR THOSE LOVE SONGS
JLab Go Air Pop Wireless Earbuds Bluetooth, True Wireless Ear buds with USB Charging Case, Bluetooth Earbuds Pocket Size with Dual Connect, Custom EQ3 Sound – Wireless Earphones with Microphone, Black – £19.99 from AMAZON UK.
JLab's GO Air Pop provides a class-leading 32+ hours of playtime, dual connect technology so each earbud can be used independently for calls or audio, as well as touch controls compatible with both Android and Apple devices. Unlike the competition, as with all JLab true wireless products, it's backed with an industry 2-year warranty vs. the standard 1 year. In the event that an earbud is lost or misplaces, replacement earbuds are also available to purchase at a fraction of the cost.
The GO Air POP is in direct line with JLab's history of innovation and leadership in the under £100 true wireless category.
JLab JBuds Frames – Bring wireless audio to any pair of glasses or sunglasses – Available at Argos and coming soon at other retailers for just £49.99
High resolution imagery is available here
True wireless attachments that fit any glasses or sunglasses frame, offering amazing sound on-the-go with powerful 16mm drivers, upgraded microphones and 8+ hours battery life
JLab Audio's JBuds Frames are comprised of two independently operating Bluetooth true wireless audio devices, which can be affixed to the temples of sunglasses, eyeglasses, and similarly styled blue light blocking eyewear. Their open-ear design features appropriately sized 16mm drivers that produce sound perfect for personal use, without being heard by those close by. The open-ear design of the JBuds Frames also allows the wearer to be acutely aware of their surroundings while listening to audio content in any activity – whether working from home to exercising outdoors, and offer an 8+ hour playtime. The JBuds Frames come with multiple silicone sleeves to help accommodate various sized eyewear temples. They also have an IPX4 rating, ensuring they're safe from splashes while listening to a podcast as they brush their teeth in the morning or during light rain while the wearer is on a trail run. Dual Connect technology enables either JBuds Frames component to be used independently or together, and their 30′ Bluetooth range to the device allows freedom of movement. Conveniently located button controls let the user accept or decline phone calls, adjust volume, and switch between JLab's Signature and Bass Boost EQ settings.
Lenco LS-55 turntable with built in speaker, Bluetooth and USB player with direct encoder to MP3 – available for £129.99 from HMV, Gear4Music and Lenco.
High resolution images of the LS-55 are available here.
The Lenco LS-55 turntable is a multi-functional, belt-driven 33/45 RPM speed turntable with auto-stop system and a stylish wooden design with a built-in dust cover to prevent unwanted dust and debris from impacting vinyl listening, all with an adjustable counterweight. The classy design can blend in with any modern home whilst adding a touch of elegance. Using the highest quality components, the LS-55 can fill any room with the crisp and clear stereo sound that it produces through its ability to be a standalone too. This is thanks to the on board stereo amplifier with a passive radiator for better BASS effect, pushing out 2 x 5 watts for a clear and enjoyable listening on the built-in speaker. A truly vintage design with modern technology. An ideal turntable for any vinyl or music enthusiasts, the LS-55 is easy to use with an integrated RCA line-level output for compatibility with most hi-fi setups and several input options such as AUX and a wireless Bluetooth connection to any portable audio device. Included with this is a USB port which gives users the ability to convert their vinyl record collection into digital audio formats, allowing the digitising of record collections in a much easier way than ever before.
Tronsmart T2 PLUS Waterproof Bluetooth 5.0 Portable Speaker with 24 Hours Playtime, IPX7 Waterproof, Voice Assistant, Built-In Mic for Phone Outdoor, Alexa available on Amazon UK for £33.99
20W Ultra-Portable Speaker with Deep Bass & Extensive Connectivity Advanced Bluetooth 5.0 technology features faster & stable signal transmission, clearer sound quality and lower power consumption. The waterproof wireless speaker has a range of about 100 feet. It can also be connected to non-Bluetooth devices via the included 3.5mm audio cable and the speaker will shift to AUX mode. Palm-sized, built to go, fits in your hand easily to play tunes anywhere anytime.
True Wireless Stereo & Super Bass Home Speaker: The Micro SD/TF Card Slot not only supports MP3 but also Lossless Audio Codec such as WAV/FLAC/APE. You can connect Two T2 Plus speakers together (40W) to get room-filling stereo sound to get a live music experience. Access Siri or Google now for help from your speaker with a simple button tap.
IPX7 Waterproof Floating Bluetooth Speaker: IPX7 Waterproof protection against rain, dust, snow, and shock. Perfect for home, yard, beach, shower or pool party. IPX7 Waterproof Bluetooth speaker is splash-proof which allows you to enjoy it in different circumstances by the seaside or in the rain. Durable design great for travel, camping, boating, Kayaking, outdoor adventure. It has a built-in microphone to help you make phone calls hands free.
Excellent Battery – 3600MAH Outdoor Speaker: Smart Speaker with 3600mAh rechargeable battery, One full charge lets you play music for up to 24 straight hours at 50% volume(Playtime varies according to volume level and audio content). Elegant design to be comfortable to carry or place as an ornament in the room, so portable Bluetooth speaker is the best choice to enjoy music from day to night.
TO SET THE MOOD
Govee Smart Table Lamp, RGBIC LED Night Light App Control Alexa Bedside Lamp with Scene Modes, Dimmable Nightstand Light for Bedroom, Living Room RRP £68.99 available on Amazon.
• Creative DIY Mode: Our intuitive DIY mode, via the Govee Home App, allows you to personalize light effects and save them for later. With Finger Sketch, you can draw colour patterns on the App and apply them to your table lamp.
• Create Your Scene: With 37 Scene modes, you can jazz up your romantic dinners or casual get-together. The scenes are dimmable and were designed to fit any indoor occasion.
• Hands-Free Control: The smart table lamp is compatible with both Alexa and Google Assistant. Free up your hands and manage your bedside lamp with simple voice commands.
• Sync Your Music: With a built-in mic, the table lamp can sync to any music type. Choose from 4 music modes and watch in glee as your lights dance to the rhythm of your favourite songs, energizing your mood effortlessly.
• Create Helpful Schedules: Program the bedside lamp to power on or off automatically and adjust its brightness, helping you fall asleep peacefully or wake up with warm colour.
Govee Glide RGBIC Smart Wall Light, Music Sync LED Gaming Light with 40+ Dynamic Scenes for Decoration, Alexa and Google Assistant, 6 Pcs and 1 Corner RRP £99.99 available on Amazon.
• Customize Glide Shape: Connect the 7 interchangeable gaming wall decoration lights segments in any order you want for a wall light shape that's truly your own style. If you have more than one Glide set, group control them together in Govee Home App.
• Breathtaking Multi-Colour Lighting: Our patented RGBIC tech lets glide gaming lights display up to 57 colours at one time and 16 million colours total, allowing for beautiful colour combinations and flowing multi-colour like neon lighting effects.
• Reacts to Your Music: Glide gaming gifts can react in real-time to any music & gaming audio with its built-in microphone and 6 vibrant music modes, so your gaming sessions and parties always stay lit.
• Dynamic Light Effects: With more than 40+ dynamic scene modes to choose from, completely change vibe with a single tap. Find multi-colour moving scenes based on different emotions, nature elements, and life activities for your RGBIC gaming lights.
• Powerful App and Voice Controls: Govee Home app provides powerful control and customization. When the time does come to keep both hands on the keyboard & mouse, use Alexa and other voice assistants to control Govee Glide hands-free.
TO RELAX
RENPHO Eye Massager with Heat, Air Compression, Wireless Music Rechargeable Eye Therapy Massager for Relieve Eye Strain Dark Circles Eye Bags Dry Eye Improve Sleep – £59.99 from Amazon
Renpho's eye massage adopts kneading, trigger point comfort, oscillating pressure, and rhythmic percussion massaging. Built-in heating pads provide a comfortable temperature between 104 and 107 degrees Fahrenheit(40℃-42℃), better for relieving eye strain, eye puffiness, dry eyes, etc. Note 1: We do not recommend customers use Renpho eye massager if they have undergone eye operation, retina condition, cataract, glaucoma, and other eye diseases, etc.
RENPHO Neck Massager with Adjustable Strap, Shiatsu Back Massager with Heat, Electric Deep Tissue Shoulder Massager for Office Home Use. Available from Amazon for £31.99 using the £8 discount coupon currently live.
• Adjustable Strap & Premium Material. The massager is equipped with flexible arm straps that can be easily adjusted to create a fit that is "just right" for different human physiques to better target massage spot. Soft foam stuffed in the straps ensures a comfortable grip and Lycra fabric provides breathable comfort. Premium PU leather is skin-friendly and easy to clean with a simple wipe.
• 8 Shiatsu Nodes for Deep Tissue Massage. The ergonomic U-design and 8 deep-kneading nodes simulate human fingers to create a super comfortable deep tissue shiatsu massage. Use on your neck, shoulders, back, waist, abdomen, tights, calves and arms to relax your full body.
• Heating Function for Muscle Soreness Relief. The massager features optional heating function that provides a soothing temperature for better relaxation. Great to relieve muscle soreness and tension, knots, aches, release trigger points, and promote body circulation. The built-in 15-minute smart auto-off timer protects both the massager and your muscles from overheating.
• 3 Intensity Levels & 2 Changeable Directions. Enjoy a more personalized massage with 3 adjustable intensities and 2 directions. The massager will keep a shiatsu kneading massage in one direction until you want to change it, leaving you not to worry about a sudden direction change when find a perfect spot.
• Widely Used & Perfect Gift Choice. Feel free to have a professional shiatsu massage at home or in the office, saving your time and money. Also it is a perfect holiday or birthday gift to improve the wellness of your friends, family and loved ones.
BECAUSE THOSE WHO GAME TOGETHER, STAY TOGETHER
GameSir X2 Bluetooth Mobile Gaming controller available from Amazon and Amazon UK for $59.99/£69.99
GameSir has updated the X2 Mobile Gaming controller, designed to give users an outstanding cloud gaming experience, to make this unique mobile gaming experience available to everyone. Now equipped with Bluetooth, the X2 Bluetooth version supports both iOS and Android devices and is compatible with Apple Arcade and MFi games. Like its predecessor, the X2 Bluetooth version is designed to provide a full array of controls and minimise lag to deliver the ultimate gaming experience.
The X2 Bluetooth version features a split design that includes a joystick on both the left and the right sides and ABXY buttons. The L1/L2 and R1/R2 trigger buttons are micro switches with a small contact gap and high sensitivity for a realistic gaming experience. The buttons come with a lifespan of up to 3 million presses so gamers do not need to worry about wearing them out!
• Simply expandable to securely hold phones measuring up to 173mm, and the soft rubber grips will ensure a comfortable hold throughout any gaming session.
• The X2 Bluetooth controller now includes a screenshot button, allowing for a quick snapshot of the best onscreen gaming moments.
• With a 500 mAh battery and Type-C Charging Port, the GameSir X2 Bluetooth has a powerful long life, allowing gamers to play for about 20 hours under normal use, all from a short two-hour charge, so non-stop gaming is truly guaranteed.
Trust Gaming GXT 488 Forze-G [Officially Licensed for PlayStation] Gaming Headset for PS4 and PS5 with Flexible Microphone and Inline Remote Control, Grey. £29.99 from Amazon UK
An officially licensed product for PlayStation®4, the GXT 488 Forze is designed to enhance video games with powerful, immersive sound. With a stylish design that matches PlayStation®4, the headset is the ideal way to enrich the gaming experience. With 50mm speakers, the Forze deliver ultra-clear dialogue and powerful bass so, whether on a battlefield, racetrack or in a stadium, gamers can be fully immersed into the game.
The headset's design combines comfort with sturdiness to ensure that those wearing can be comfortable even during long gaming sessions. With soft earpads, an adjustable headband that is metal reinforced and available in three finishes: black, blue camo and grey camo, they both look and feel good to wear. Easy to set up, connect it by simply plugging the 1.2m nylon cable into the DUALSHOCK®4 wireless controller. Thanks to the inline remote on the cable, it is also quick to adjust the volume or mute the microphone without having to go into a menu.
The Forze can also be used with tablets, smartphones and laptops.
FOR THE SNAP HAPPY
Bring Hollywood lighting to your phone, laptop or tablet with BIGSOFTI – £75/$99 from the BIGSOFTI website
Say hello to BIGSOFTI, the portable soft light for better videos, video calls, and photos. We all know someone who can benefit from this, including ourselves! This is truly a must-have to add to your holiday gift-giving that will be instantly used once unboxed for the perfect selfie – or video call to those loved ones who you can't see in person. A high-quality, bi-color LED soft light delivers stunning diffused lighting for all your devices – phones, cameras, tablets, laptops. BIGSOFTI delivers professional lighting principles in a super lightweight, easy-to-use device. T.V. commercial director Al Morrow brings the magic of Hollywood lighting to your phone for the best photos and videos. It's how professionals do lighting on film sets with BIGGER lights wrapping around facial features and SOFTER lights smoothing out any bumps and blemishes, so actors and models always look their best. His team of award-winning Australian developers and designers are the brains behind design elements for brands such as Sony and Intel.
• Delivers perfect soft, bright light with five settings
• Ideal for beginners and experts alike
• Control your lighting angle by up to 45 degrees with the patent-pending rotating barrel connector built into all accessory mounts
• Use BIGSOFTI on your mobile, tablet, and laptop with the universal clip
• Long-lasting lithium poly battery technology
• Rechargeable: Up to 10 hours of run time (approx 1.3 hours at 100% brightness)
• Three Color Settings: Cool Daylight, Warm Tungsten, Clean White
• Slim fit styling that slips in your pocket
• Touch sensor buttons
• Comes with a Universal Clip and 400mm | 15.75" premium silicon USB-C to USB-A cabl
• Universal Clip Included: Price: $99 USD
LOVE IS IN THE SEA
WIN A DATE WITH A DIFFERENCE AS SEA LIFE OFFERS FACE TO FIN ACTION FOR VALENTINE'S WEEKEND
SEA LIFE is offering loved-up couples a once in a lifetime date in the lead up to Valentine's Day, as guests can enjoy an underwater experience with food and fizz for two.
National SEA LIFE Birmingham and SEA LIFE Brighton will be opening their doors after hours on Friday 11th February for three lucky couples at each site to experience a VIP tour of the aquarium, whilst being wined and dined.
Guests can enjoy this tour hand in hand, from 6pm till 7pm, followed by canapes and drinks in the attractions' romantic ocean tunnels – a so-fish-ticated setting that allows lovebirds to gaze upon the natural beauty of SEA LIFE's sea creatures.
National SEA LIFE Birmingham has partnered up with creative cocktail bar and restaurant The Alchemist – located on Brindleyplace – who will be supplying canapes and cocktails.
Tapas Revolution Spanish Tapas Bar and Restaurant, located on North Street Brighton, will be providing dishes and drinks for SEA LIFE Brighton's Valentine's shell-ebration.
Amy Langham, National SEA LIFE Birmingham's General Manager said said: "The ocean tunnel and the inhabitants that call it their home is truly a magical place, so we wanted to give couples the chance to receive the ultimate romantic experience with a VIP after hours tour, finishing off with alcohol and appetisers – what's not to love?!
"This one-off opportunity is the dream date for any lovers of the deep blue sea, as you stare into each other's eyes over fizz and food, you'll be sharing your company with sharks, rays and turtles alongside other wonderous sea creatures of the deep. And what's more, the dedicated after-hours tour isn't just for Valentine's weekend. The VIP Sharks after Dark tour is set to be hosted on future dates throughout the year, so if customers miss out on the dinner and drinks, they can still enjoy the private touring experience."
For the chance to win the VIP date with a difference, all couples need to do is head to SEA LIFE's website and answer a sea life-based question and input their contact details. Three couples will be chosen per site to dive into the ultimate SEA LIFE dating experience, with the competition closing at midnight on Monday 7th February.
To apply to win a date with a difference, please visit the dedicated sites below:
• National SEA LIFE Birmingham: https://www.visitsealife.com/birmingham/explore/events/win-a-date-prize-draw/
• SEA LIFE Brighton: https://www.visitsealife.com/brighton/explore/events/win-a-date-prize-draw/
Roses are red, violets are blue, the real love of your life is 100% you! ISAWITFIRST are back with a fierce range of Valentine's lingerie and date night outfits that would make even Cupid blush.
Love truly is in the air, as the brand is also offering 50% off during Valentine's weekend with code LOVE50*!
Love Hemp scoops awards for its CBD products
Love Hemp's CBD Infused Body Salve has been named Best CBD Skincare in this year's Cannavist CBD & Wellbeing Awards.
Organic, hand-blended and luxurious, this premium Body Salve is enriched with the finest quality CBD hemp extract in a recipe which is designed for sensitive skin.
The Body Salve (£19.99 for 300mg CBD) is made with a raw coconut base infused with beeswax and essential oils. It is perfect for soothing dry, chapped and irritated skin.
Many customers also apply it after a workout or an active day at work to relieve aching muscles.
Georges St-Pierre, Double Weight world champion and the greatest MMA fighter of all time, is a fan of Love Hemp's Body Salve.
He says: "I use Love Hemp's Body salve first thing in the morning on painful joints and before bed because it helps me sleep."
Love Hemp's Natural CBD Oil Drops scooped second place for Best Sleep Aid in the annual global awards.
Organically sourced, the premium CBD oils are available in a range of strengths from 300mg to 10,000mg and come with a 5-star rating on Trustpilot. Prices start from £14.99.
Love Hemp is endorsed by boxing legend Anthony Joshua who says "the ability of CBD to improve people's everyday lives is undeniable."
Love Hemp products are part of the BSCG Certified CBG programme that verifies products meet label claims for CBD and assures customers that no THC is present.
BSCG certification shows that brands have gone above and beyond industry standards for product quality.
• Love Hemp is running a promotion offering first-time customers a £20 saving on their CBD Starter Kit with a 45 day money-back guarantee. https://lovehemp.com/products/love-hemp-cbd-starter-kit
Love Hemp on half price promotion in Boots
Love Hemp, the UK's leading supplier of CBD products, is on promotion in Boots until March 22.
CBD oils and sprays in a range of flavours and strengths from the high quality, perfectly pure brand are being offered for a 50% discount as part of Love Hemp's 'New year, New Ritual' promotion.
The promotion is running both in store and online for eight weeks.
Love Hemp's diverse range of award-winning CBD products are sold across the world and used by millions of people every day.
CBD oils and sprays are the most popular methods of taking CBD. Place a few drops under your tongue and hold for 60 seconds before swallowing.
The Love Hemp Boots promotion includes:
• 600mg Peppermint Oil – now £15
• 1200mg Peppermint Spray – now £25
• 1,200mg Natural Oil – now £25
• 3,000mg Natural Oil – now £45
• 600mg Wild Cherry Spray – now £15
• 1,200mg Valencia Orange Spray – now £25
Love Hemp's oils and sprays contain premium hemp extract with organic MCT oil. All are suitable for vegans and are gluten free with zero THC. Love Hemp's products are laboratory tested for quality and consistency.
New to CBD? We recommend introducing it gradually and at a lower strength of 10mg per day. Depending on how you respond to the dosage, you can consider increasing it. The Food Standards Agency recommends no more than 70mg per day for a healthy adult.
https://www.boots.com/love-hemp/love-hemp-shop-all
Find out more at https://love-hemp.com/
Giftery & Co London – offers eternity roses, which can last up to three years. Coming in many different forms, from a full box of eternity red roses to iconic ivory and even eternal roses in glass domes (think Beauty & The Beast vibes), it's hard not to want to receive something from this lovely brand.
The brand was founded in 2020, in London. Before the founder started the business, she had a hobby of creating rose box gifts for close family and friends.
Baked by Steph has launched an incredible Valentine's Day cookie collection, and we're in love
• 10 new gorgeous additions
• Prices starting from £9.95
• Unique cookies that can be personalised for your beau
• Perfect for either Valentine's Day, Galentine's Day, or just as a self-care treat!
So Calm: Revitalise your self-care routine with these luxurious wellbeing products
It is all too easy to become overwhelmed by the hustle and bustle of modern life.
Especially as we all learn to navigate the troubled waters of post-pandemic life, welcoming a new era of hybrid working and a redefinition of work-life balance.
For many people, the boarders between 'Home' and 'Work' are now blurred. Others receive a different challenge, having to acclimatise back into the office environment and the anxieties of a tiresome commute.
Either way, it has become increasingly important to practice wellness and implement a proper self-care routine into your day.
Socorro Purse in silver
"You'll get more compliments for this bag than for anything else you own" – so true! This eye-catching purse is lovingly handmade in Brazil with chainmail fabric from up-cycled aluminum soda can tabs and sliver crochet yarn. And, if you like #sexandthecitystyle, it looks just like the one Carrie Bradshaw carried in S1E1 of "And Just Like That" without breaking the bank. 11″L x 6.5″H x 1.5″D (expandable). Lightweight – weighs less than 12 oz. Up-cycled aluminum, matching color fabric liner, nylon zipper. Vegan, recycled, fair trade. $125
White Ceramic Candle
lovingly hand-poured in the USA and a perfect year-round addition to your home. BREEZE: Refreshing blend of clean crisp air and light delicate citrus will have you dreaming of a seaside retreat. 4.26″h x 3.76″w. 12 oz all-natural soy wax. High-quality lead-free wick. Burn time 60-70 hours. $27.
"Waterplay"
"Been playing in the water…" A limited edition print of a playful ocean abstract from the Big Island of Hawaii. 14"H X 14"W canvas. Original oil on canvas by Hawaiian artist, Mia Kolly. 3" wooden art frame, vintage gold leafed, imperfect finish. Includes hanging hardware. $233.75 (sale).
Large Leather Tote
Classic and supremely versatile, this generously sized tote will be a favorite companion piece as the leather ages with time and use. These gorgeous bags are skillfully handcrafted in Ethiopia, with slight one-of-a-kind variations that add to the character of each piece. 12″H x 18″W x 6″D. Fits a 15″ laptop. $230.
Pink & Coral Silk Scarf
A stunning statement piece in luxury silk, playful, with a modern print in white, navy blue, pink, and coral. The tassels on each corner add the perfect amount of weight so that the scarf hangs nicely no matter how you style it.
100% silk. Handmade. Tassel detail on each corner. Beautiful, saturated colors. 38″ x 38″. Styling tip: Fold square into a triangle. Place the middle of the triangle at the front of your neck and bring the ends behind your neck. Cross the ends, bring them back to the front, and either tie them together or let them hang freely. $39
Rhodolite Garnet Pendant in 24K yellow gold and Sterling Silver.
An exquisite one-of-a-kind pendant from award-winning jewelry designer Lika Behar. This adjustable length pendant was handcrafted in Istanbul in 24K yellow gold and sterling silver, featuring a 1.18ct oval rhodolite garnet. The garnet from Moyo Gems was mined by Leilla in the Tanga region in Tanzania and faceted in Jaipur by Prima Gems. 1.18ct oval rhodolite garnet. 24K yellow gold. Sterling silver. $720.
Rhodolite Garnet Bracelet in 24K Yellow Gold & Sterling Silver
A spectacular one-of-a-kind bracelet from award winning jewelry designer Lika Behar. This adjustable bracelet was handcrafted in Istanbul in 24K yellow gold and sterling silver, featuring a 1.48ct oval rhodolite garnet. The garnet from Moyo Gems was mined by Leilla in the Tanga region in Tanzania and faceted in Jaipur by Prima Gems. 1.48ct oval rhodolite garnet. 24K yellow gold. Sterling silver. $780.
Aqua Pendant in 18K Yellow Gold
This one-of-a-kind pendant is a celebration of natural beauty. Custom-crafted in 18K yellow gold by New York jewelry designer Wendy Brandes, it features a 3.35ct rough aquamarine mined by Thomas in the Tanga region of Tanzania. $790.
Diamond Huggies Earrings in 14K Rose Gold
Handmade of 100% recycled 14K rose gold, these classic earrings will never go out of style and are a favorite fine jewelry staple. They will take you from the gym and to the office and everywhere in between, always adding a touch of elegance. 14K rose gold. White diamonds 12 (SI1 G-H, total carat weight .096). Measures 12.4mm x 2.4mm. SCS-certified 100% recycled gold. $690.
Alternative Gifts – Solar Lamp – Global Care
Many families across Uganda use kerosene lamps for light during the evenings. Not only is this bad for their health, with the fumes causing respiratory conditions, but it's also very environmentally damaging. Kerosene emits large amounts of black carbon, which is 700 times more damaging than carbon dioxide. Kerosene use creates further problems: Families living …
www.globalcare.org
Socorro Purse in silver
"You'll get more compliments for this bag than for anything else you own" – so true! This eye-catching purse is lovingly handmade in Brazil with chainmail fabric from up-cycled aluminum soda can tabs and sliver crochet yarn. And, if you like #sexandthecitystyle, it looks just like the one Carrie Bradshaw carried in S1E1 of "And Just Like That" without breaking the bank. 11″L x 6.5″H x 1.5″D (expandable). Lightweight – weighs less than 12 oz. Up-cycled aluminum, matching color fabric liner, nylon zipper. Vegan, recycled, fair trade. $125
White Ceramic Candle
lovingly hand-poured in the USA and a perfect year-round addition to your home. BREEZE: Refreshing blend of clean crisp air and light delicate citrus will have you dreaming of a seaside retreat. 4.26″h x 3.76″w. 12 oz all-natural soy wax. High-quality lead-free wick. Burn time 60-70 hours. $27.
"Waterplay"
"Been playing in the water…" A limited edition print of a playful ocean abstract from the Big Island of Hawaii. 14"H X 14"W canvas. Original oil on canvas by Hawaiian artist, Mia Kolly. 3" wooden art frame, vintage gold leafed, imperfect finish. Includes hanging hardware. $233.75 (sale).
Large Leather Tote
Classic and supremely versatile, this generously sized tote will be a favorite companion piece as the leather ages with time and use. These gorgeous bags are skillfully handcrafted in Ethiopia, with slight one-of-a-kind variations that add to the character of each piece. 12″H x 18″W x 6″D. Fits a 15″ laptop. $230.
Pink & Coral Silk Scarf
A stunning statement piece in luxury silk, playful, with a modern print in white, navy blue, pink, and coral. The tassels on each corner add the perfect amount of weight so that the scarf hangs nicely no matter how you style it.
100% silk. Handmade. Tassel detail on each corner. Beautiful, saturated colors. 38″ x 38″. Styling tip: Fold square into a triangle. Place the middle of the triangle at the front of your neck and bring the ends behind your neck. Cross the ends, bring them back to the front, and either tie them together or let them hang freely. $39
Rhodolite Garnet Pendant in 24K yellow gold and Sterling Silver.
An exquisite one-of-a-kind pendant from award-winning jewelry designer Lika Behar. This adjustable length pendant was handcrafted in Istanbul in 24K yellow gold and sterling silver, featuring a 1.18ct oval rhodolite garnet. The garnet from Moyo Gems was mined by Leilla in the Tanga region in Tanzania and faceted in Jaipur by Prima Gems. 1.18ct oval rhodolite garnet. 24K yellow gold. Sterling silver. $720.
Rhodolite Garnet Bracelet in 24K Yellow Gold & Sterling Silver
A spectacular one-of-a-kind bracelet from award winning jewelry designer Lika Behar. This adjustable bracelet was handcrafted in Istanbul in 24K yellow gold and sterling silver, featuring a 1.48ct oval rhodolite garnet. The garnet from Moyo Gems was mined by Leilla in the Tanga region in Tanzania and faceted in Jaipur by Prima Gems. 1.48ct oval rhodolite garnet. 24K yellow gold. Sterling silver. $780.
Aqua Pendant in 18K Yellow Gold
This one-of-a-kind pendant is a celebration of natural beauty. Custom-crafted in 18K yellow gold by New York jewelry designer Wendy Brandes, it features a 3.35ct rough aquamarine mined by Thomas in the Tanga region of Tanzania. $790.
Diamond Huggies Earrings in 14K Rose Gold
Handmade of 100% recycled 14K rose gold, these classic earrings will never go out of style and are a favorite fine jewelry staple. They will take you from the gym and to the office and everywhere in between, always adding a touch of elegance. 14K rose gold. White diamonds 12 (SI1 G-H, total carat weight .096). Measures 12.4mm x 2.4mm. SCS-certified 100% recycled gold. $690.
EXPLORE ZERO ZILCH ZIP – ONLINE RETAILER OF THE WORLD'S MOST CAREFULLY CURATED COLLECTION OF ALCOHOL-FREE DRINKS
Freshly launched this January is Zero Zilch Zip, the online retailer dedicated to demystifying the no alcohol drinks space offering a unique, expert-curated list of non-alcoholic beverages for grown-ups.
ZZZ intentionally limits the range of products in its collection, having sampled the 1200+ alcohol-free products (and growing!) currently available to consumers, and choosing to offer their customers only the very best. With a range spanning no alcohol beer, ciders, wines, sparkling wines, spirits, ferments and botanical brews, Zero Zilch Zip is helping those looking to moderate their alcohol intake to enjoy the best of what the no alcohol market has to offer.
ZZZ's collection of drinks is curated by drinks experts and resident Zerologists, Christine Parkinson – previously Head of Wine for Hakkasan restaurant group – and James Morgan – whose 25 year-long hospitality career now focuses specifically on the no and low sector. The expert duo sip, sniff and swig any and all no alcohol adult drinks to ensure ZZZ's customers will find options they can enjoy time and time again. For each drink, they've shared why it's worthy; what you'll taste; the perfect pairing and the pleasant surprise, so consumers can make informed decisions and find the right drinks for them.
Available from the newly launched site, brands featured in ZZZ's collection include:
Sea Arch Rose Sea & T – an aromatic, delicate pink sparkling drink with a floral nose and layers of citrus
Days Lager 0.0% – a citrussy lager, with flavours of wheat, toast, lemon curd and a saltiness on the finish
Caleño's Dark & Spicy – a distilled golden and spicy blend, packed with dark pineapple tropical notes, ginger and kola nut spices
Crossip Dandy Smoke – a non-alcoholic spirit which boasts a deep gold colour, with notes of sweet spices, bitter orange and hickory and savoury smoke on the nose
New London Light, First Light 0% Salcombe Distilling Co. – Inspired by gin-making principles, enjoy classic flavours of juniper, bright citrus and zesty ginger
Zero Zilch Zip currently ships to UK mainland.
For a Valentine's Day to remember, try:
Twill Cellars Willamette Valley Pinot Noir, 2018
Available at The Wine Reserve for £32:99
www.thewinereserve.co.uk/
This is a wonderfully aromatic wine, with notes of orange, cranberry, cherry, hibiscus and strawberry. These aromas, together with flavours of resinous red fruits, spice and blood orange will linger on your palate in a bright, rich finish.
Seven Of Hearts Pinot Noir 2019
Available at Hennings Wine for £33:95
www.henningswine.co.uk/
Add extra hearts to your evening with this small production Willamette Valley Pinot noir, released young to show its approachability. The palate is lush and complex with notes of cherry, strawberry and redcurrant, with undertones of oak and baking spice. There is a lovely, lingering finish and this wine can be drunk alone or with a seductive meal!
Dropless has the perfect Valentine's gift for the eco-conscious car lover in your life, a mobile, waterless car wash service that doesn't cost the Earth.
• Similar to how you might book an Uber, a Dropless technician arrives at your location of choice, using a signature, waterless, eco-friendly cleaning technique which effortlessly removes dirt and grime without the need for copious amounts of water.
• Your Valentine can love their car and love the planet, saving their own time and saving water and still end up with a beautifully clean and well-maintained car.
• Dropless's eco-friendly, sustainable nano-solution can save over 150 litres of water per wash.
• New customers can get 25% off their first wash
A Dropless, waterless car wash is also perfect for staying safe during the current pandemic. With no need to travel anywhere and contactless key collection, your car will be left looking fresh off the forecourt without you needing to lift a finger.
"SHOOT YOUR SHOT" IN THE SKY THIS VALENTINE'S! THE LONDON EYE LAUNCHES LOVE EYELAND POD EXPERIENCE
Love Island's Shaughna Phillips will offer dating advice and serenade couples with poetry to set the mood, while they enjoy a romantic hamper 135m in the air
3 February 2022 – This Valentine's the lastminute.com London Eye has teamed up with Love Island favourite, Shaughna Phillips, to offer an exclusive romantic experience for loved-up couples.
Dubbed Love EYEland the experience will see love expert, Shaughna, take over the tannoy, offering icebreaker questions for duos to test if their date is more than just their "type on paper". She will also be reading classical poetry such as Shakespeare's Sonnet 18 to help Londoners "crack on", and even point out the best spot for a romantic selfie.
Exclusively available from 11th-14th February, lucky couples planning to take a ride on the Eye will be offered the chance to take flight on the Love EYEland pod. They'll be given a complimentary Valentine's hamper filled with delicious goodies to enjoy together – from sparkling rosé to Hotel Chocolat Champagne truffles. Shaughna's iconic voice will then accompany them on a romantic and fun-filled journey through the sky as they "pull each other for a chat" and take a deep dive into what they love most about each other.
Speaking about becoming the Love EYEland expert, Shaughna said: "What a dream to be serenading couples soaring high above the London skyline over this Valentine's period! I hope all the knowledge I've picked up on my own love journeys will help the lucky couples chosen to ride the Love EYEland pod get to know each other better – and set the mood for a very romantic experience!"
Sunny Jouhal, General Manager at the lastminute.com London Eye, said: "The lastminute.com London Eye is famed as one of the most romantic spots in London, with breathtaking views that bring the wow factor to any date. This year we've taken our romantic offering even further by giving guests the chance to experience London's skyline, while receiving love coaching from our very own dating expert – Shaughna. And to complete the picture we've laid on a gorgeous hamper filled with sparkling wine and chocolates. There is no better place to take your love sky-high this Valentine's."
While she may not have found true love on the Island herself, Shaughna has offered tips – for those coupled up or looking for love this Valentine's – on how to crack on and flirt their way to love…
SHAUGHNA'S FLIRTING 101
1. Eye contact – gorgeous eyes are definitely a bit of me, so get that deep connection going by making eye contact.
2. Bring a bit of humour to the table, laughter really is the way to most people's hearts – and definitely the way to mine!
3. Don't be afraid of a compliment, if you think they look good – tell them! It's not muggy, just honest.
4. It might sound terrifying, but it works. Tell them you like them – if you don't, how are they supposed to know!
5. And finally, don't forget to smile! Flash those pearly whites and whether you've been together for 5 minutes or 5 years, flirt up a storm to keep the spark alive.
Couples visiting the London Eye from 11th to 14th February will have the chance to take a ride on the Love EYEland pod. Guests will be offered the chance at random to exchange their standard ticket for the experience. For your chance to visit Love EYEland, book your London Eye ticket at www.londoneye.com/
The London Eye also has two special Valentine's experiences which are available to pre-book:
• Valentine's Champagne Experience – a shared experience with a glass of Pommery Brut Rosé Champagne and Hotel Chocolat Pink Champagne Truffles. Available for groups of up to four people – perfect for celebrating as a couple or with friends. Available from 10th to the 14th of February. Priced at £52.50 per person.
• Cupid's Pod – a private pod experience for two people, accompanied by a host. Guests enjoy a bottle of Pommery Brut Rosé Champagne and Hotel Chocolat Pink Champagne Truffles. Available throughout February and March. Priced at £470 per pod.
To find out more about celebrating Valentine's at the London Eye, and to book tickets, visit londoneye.com/valentines
Choose green instead of red this Valentine's Day with the gift of CO2 removal.
As you are working on Valentine's Day Gift Guides, we'd like to suggest a truly sustainable gift from Climeworks; the gift of carbon dioxide removal.
This is a gift that is shows how much you love the recipient and the planet.
Climeworks uses direct air capture technology to remove carbon dioxide from the air. The carbon dioxide is then stored underground where it turns to stone through a natural process of mineralisation – making the removal completely permanent.
The gift of carbon dioxide removal is a unique and environmentally friendly gift – something you cannot get anywhere else. It is the truly the world's most sustainable gift because it goes beyond being eco-friendly.
This gift is solely powered by renewable energy, it raises climate awareness, it can be sent digitally across the world, and it contributes to reversing climate change, with every single kg of CO₂ removed.
You can buy this gift up the very last minute before Valentine's Day and it's perfect for those loved ones who are difficult to choose for or those who prefer alternative gifting. But most of all, it is not only a gift for the person you love, it's also a gift for the planet.
Climeworks offers three different levels of gift, so you can choose how much carbon dioxide you'd like removed in your recipient's name or how much you'd like to spend:
Explorer Gift – £22.50
Permanently remove 25 kg of CO2 from the air
Discovery Gift – £40.50
Permanently remove 45 kg of CO2 from the air
Expedition Gift £76.50
Permanently remove 85 kg of CO2 from the air
How to spread sustainable love this Valentine's Day with Climeworks' CO2 removal:
1. Visit https://climeworks.com/ecofriendly-gift
2. Select gift – Pick from the options above or customise your own gift
3. Add your personal message and choose a Valentine's gift card design
4. Send positivity – Schedule the email delivery of your gift on a preferred date and time
You will receive an email confirmation with a link to the gift PDF. Your recipient will also receive an email with the link to the gift PDF on the preferred send date and time. There are no strings attached; it is a one-time payment, without any automatic renewal.
Show Mother Earth love this Valentine's Day by removing CO2 from the air.
For more information see: climeworks.com/ecofriendly-gift
CELEBRATE WHAT MAKES YOUR VALENTINE SPECIAL WITH A PERSONALISED DIGITAL POEM FROM TOBLERONE
Show how much you care with a unique way to say 'I love you' this year
United Kingdom, January 2022 – This Valentine's Day, Toblerone has partnered with London-based poet Shaquille-Aaron Keith, with a series of poems that can be customised for your special someone, alongside a bar of the distinctively triangle shaped chocolate, in a flavour of your choice.
If you are looking for the ultimate personalised gift this Valentine's Day, Shaquille-Aaron and Toblerone are here to help. Simply head to the Toblerone website and follow a series of easy steps to create a bespoke poem for your Valentine, celebrating what makes them special.
Choose from budding love, true love, friendship, close kin, or parental figure, and answer a series of questions from what you admire about them, to what makes them unique. What's more, there is something for every chocolate lover this Valentine's Day with five flavours to choose from, including Milk, White, Dark, Crunchy Almond, and Fruit & Nut.
Completely customisable and available for £17 including delivery, your generosity will be brought to life on a loved-themed Toblerone sleeve, complete with your unexpecting beloved or bestie's name on the outer box and a QR code, linking through to an animated poem you have created.
An up-and-coming visionary with a streak of ingenious, Shaquille-Aaron Keith is a multidisciplinary artist and a wheelhouse of talent whose work consists of painting, poetry, and fashion. He credits his mum for being the drive behind his creative output, who he has chosen as one of his Valentines this year, honouring her unapologetically loving personality.
Commenting on the partnership, Shaquille-Aaron says: "Love is the most beautiful emotion in the world and that's why I am so excited to be partnering up with Toblerone this Valentine's Day, to celebrate not just the feeling of love itself, but also the distinctive personalities with all of us, which Toblerone is so passionate about emphasising."
"Inside everyone is something unusually unique and surprisingly special. But far too often, we hide it, too anxious to let it show. The beauty of this partnership is that it isn't just between Toblerone and myself, it's actually a love triangle between us and the people, coming together to celebrate one another. So this year, why not celebrate the little quirks that make up who your loved one really is, with a bespoke poem and personalised Toblerone bar just for them."
The partnership with Toblerone and Shaquille-Aaron Keith, provides something truly unique to gift someone special this Valentine's Day. Just head to Toblerone.co.uk to create your personalised Valentine's Day Gift – RRP £17.