Little Insults Candle Co
Luxury Geo Candles
These luxury geo candles are a stunning addition to your home.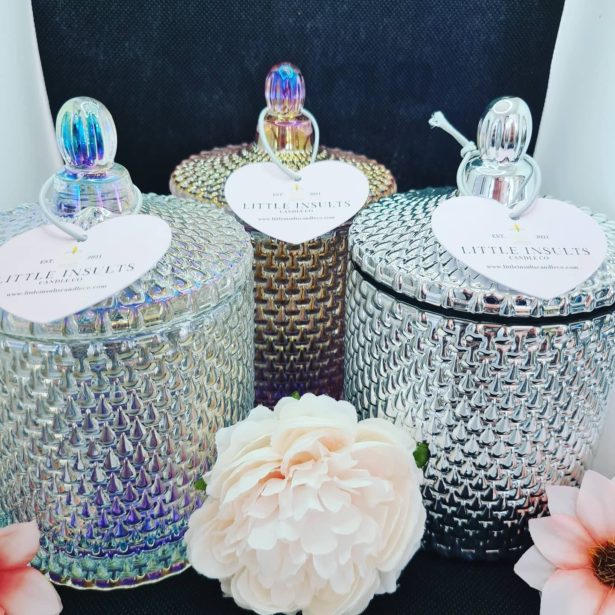 The glass vessel is handmade to the highest standard possible, comes beautifully gift wrapped in a slow close white box adorned with a wax seal and a swing tag on the vessel at no extra cost to you. They make the perfect gift if you are buying for yourself or someone else.
Every Little Insults Candle Co geo candle is hand poured to order and made from rapeseed and coconut wax. This wax is sustainable, vegan & cruelty free.
Each candle is supplied with a premium wooden S wick that enables the flame to subtly dance and give off a slight crackle noise whilst being enjoyed.
These candles are available in any one of our scents..
Approx burn time: 45 hours
Price: £25
www.littleinsultscandleco.com
Lips
x 4 in a pack
Various scents & colours available on the website
Price: £1.75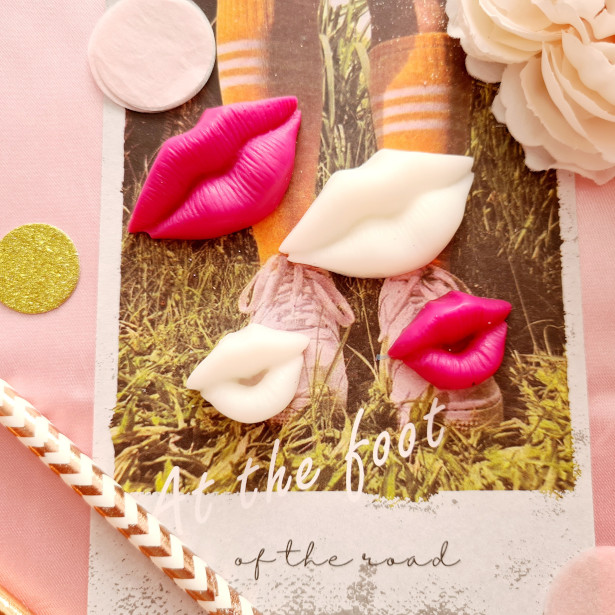 4 hearts oblong clam scented in Rose Wonderland.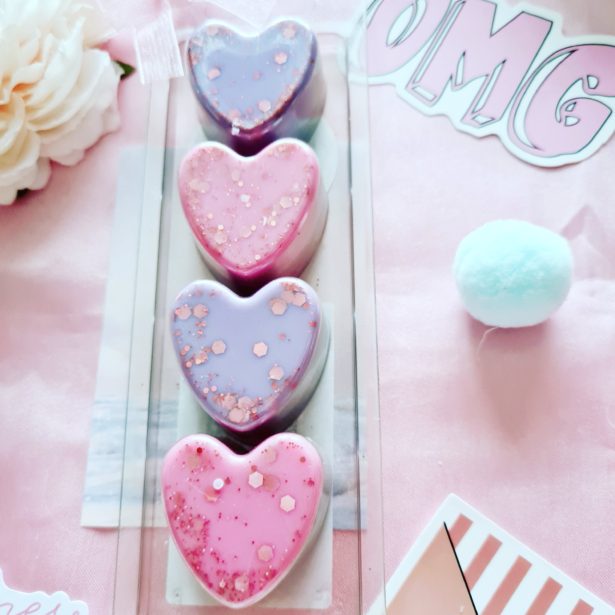 Wonder though a rose Wonderland with this beautiful clean and uplifting fragrance that leaves a cosy freshness in the air and in the home.
*Please note colours and glitter may vary between batches as they are handmade and hand poured from rapeseed and coconut wax, mica powder and glitter.
Price: £3.5
Heart Deli Pots
Various scents available on the website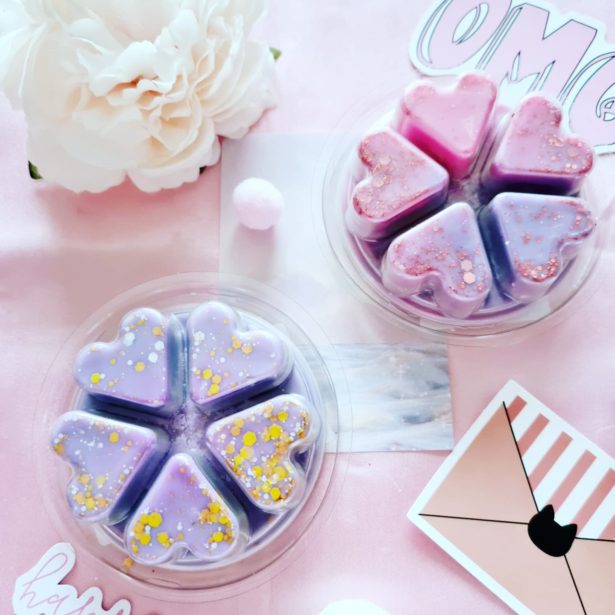 Packaging is made from PET plastic so fully recyclable.
£2.5
Valentines Collection Wax Melts
Scented in chocolate orange. Chocolate orange has base notes of cocoa & a zesty burst of orange. This warming fragrance is a true reminder of the classic chocolate orange.
Weighs approx 30g.
*Please note colours and glitter may vary between batches as they are handmade and hand poured from rapeseed and coconut wax, mica powder and glitter.
Price: £2

Indulge in a cheesy date night this Valentine's day!
Upgrade the usual chocolate and flowers and wow your loved one with a romantic cheese and wine tasting by candlelight. What better way to celebrate Valentine's Day than by popping open a bottle of Prosecco, and tucking into a selection of perfectly matched mouth-watering cheeses with your partner or friends? Or if you are flying solo, why not treat yourself! We have curated the most delicious cheese and wine flavour combinations, beautifully presented in our luxury boxes which will be delivered straight to your door. Mouse & Grape will guide you through the art of bringing two luxury components together to create an even more delicious outcome- accompanied by tasty extras. Use the pairing notes and 'how to taste' booklet to guide you through your tasting experience. Enjoy this romantic feast all from the comfort of your own home and make this Valentine's Day a cheesy one to remember – Don't say, "I love you". Say ,"Will you brie mine?"
The Sent With Love Box – £65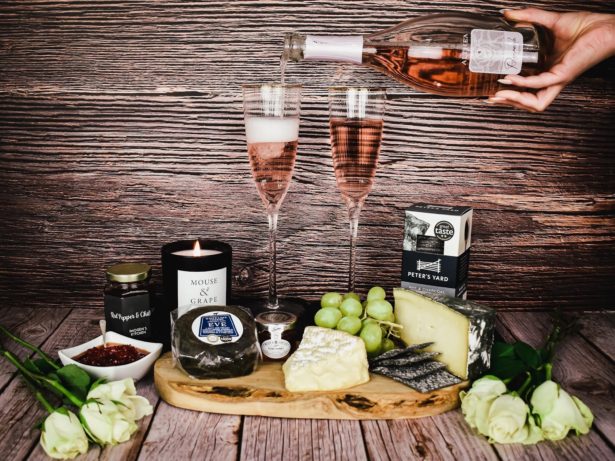 In this box you will find a trio of iconic, award-winning British cheeses: Cornish Yarg, Baron Bigod and you can choose between Burt's Blue or Eve Whitelake Goat's cheese. These exceptional cheeses have been paired with a stunning sparkling wine, wafer crackers, red pepper chilli jam and honey. Althea Rosaperla Rose is dry with high acidity and flavours of lemon, red cherry and strawberry. The high fat content in the cheeses coat your mouth in creamy goodness, while the refreshing ultra-fine bubbles of the sparkling wine cleanse the palate to set you up for another bite! This box is recommended to be enjoyed by 1-2 people.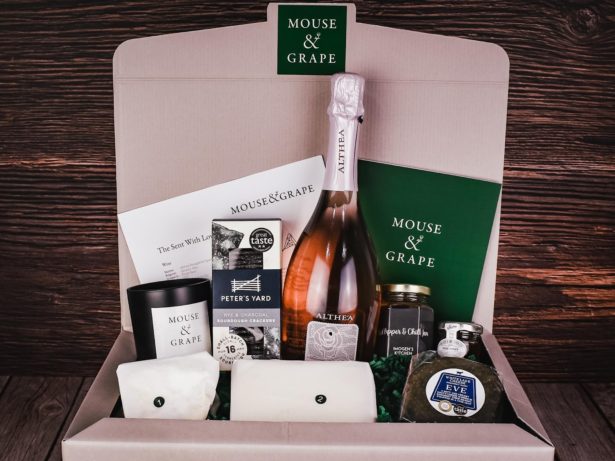 "We know that people are still looking for amazing experiences to enjoy from the comfort of their own home and Mouse & Grape boxes provide this in a sophisticated and delicious way. It is so exciting to experiment and discover new mouth-watering pairing combinations and incredible to do so with someone we love. There's nothing more romantic than sharing cheese and wine by candlelight."
– Jess Summer, Founder.
The Romantic Night In Box – £85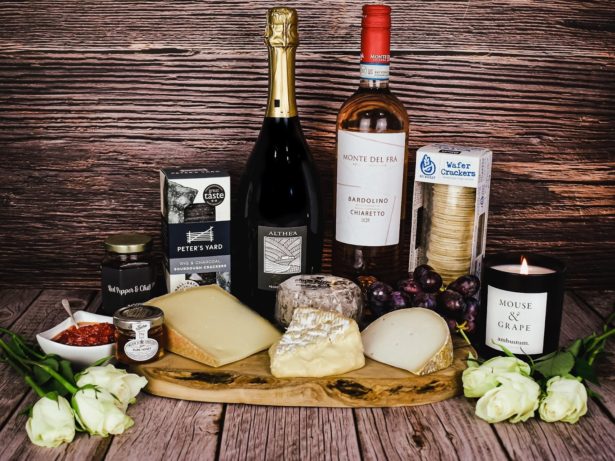 Whether you are spending a romantic evening with your loved one or celebrating with your friends, this ultimate cheese and wine selection is the epitome of indulgence! In this show-stopping box you will find an exceptional swiss cheese, Stärnächäs and a trio of iconic, award-winning British cheeses: Rachel, Baron Bigod and the option of Burt's Blue or Eve Whitelake Goat's cheese. These phenomenal cheeses have been paired with two wines, the magnificent Chloe Prosecco DOC and delicious Monte Del Frá Bardolino Rose along with wafer crackers, charcoal sourdough crackers, red pepper chilli jam and honey. This box is recommended to be enjoyed with 3-4 people.
Both boxes have been made extra special by including an exclusive Mouse & Grape and Ambustum 'Pink Pepper & Rose' candle which perfectly sets the tone for romance. A bouquet of fresh roses fills the room and a hint of pepper delivers subtle spice.
About Mouse & Grape
Mouse and Grape is a luxury cheese and wine company that specialises in pairing boxes and tasting events. We celebrate this iconic duo and teach fellow cheese and wine lovers how to combine and enhance these heavenly flavours for ultimate indulgence and maximum enjoyment.
Visit our website: mouseandgrape.com
Follow us on Instagram: @mouseandgrape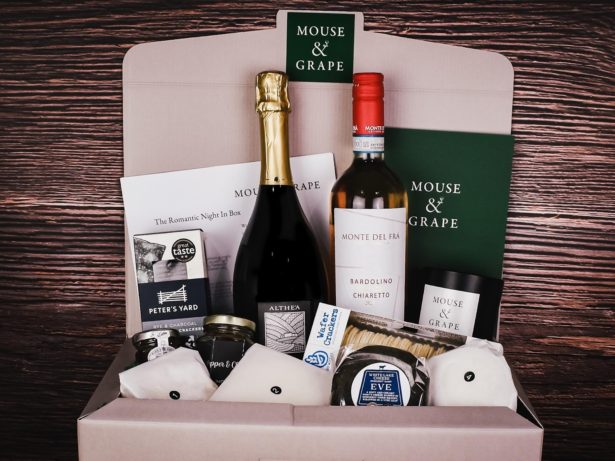 SanDisk photo gifts for Valentine's Day…. iXpand Flash Drive Luxe & iXpand Wireless Charger Sync… shop.westerndigital.com
Nothing is more terrifying than deciding on the perfect gift for your other half. Don't worry, we'll take the lead for you….
If you're looking for the ideal Valentine's Day gift, the SanDisk iXpand range could be the answer. The collection is perfect for anyone searching for easy-to-use gadgets that will back-up precious photo memories of the most romantic of moments. Is your loved one's camera roll and free cloud storage constantly full? SanDisk has your back for 2022.
SanDisk iXpand Flash Drive Luxe, from £49.99, shop.westerndigital.com/en-gb – the Camera Roll will never be full again…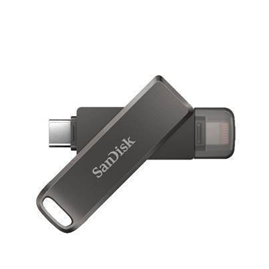 Available in different capacities (64GB, 128GB and 256 GB), this small but powerful 2-in-1 flash drive allows your other half who like to keep things digitally tidy access to transfer files between their iPhone, iPad Pro, Mac computer, and other USB Type-CTM devices, including Android™ phones.
SanDisk, iXpand Wireless Charger Sync, from £90.99, shop.westerndigital.com/en-gb – The must-have charger and photo back-up!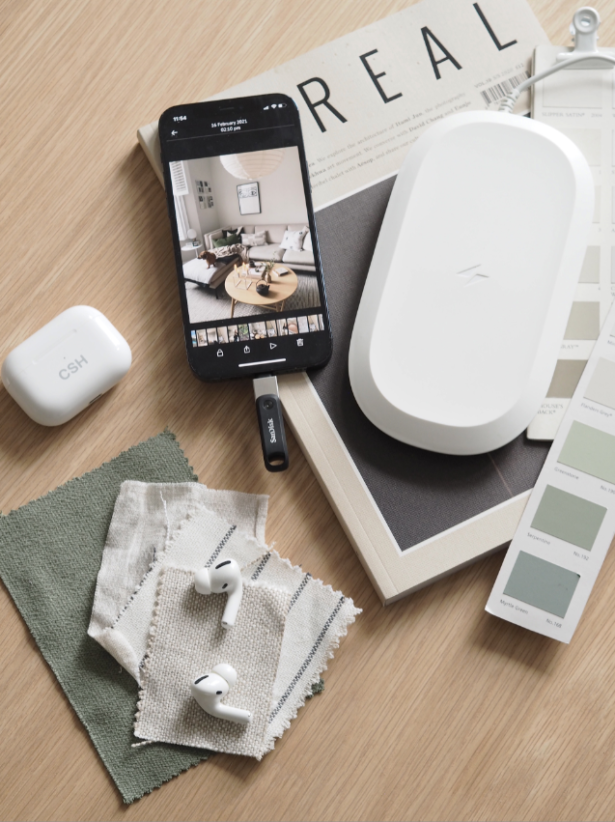 This lightning-fast charger allow your other half to wirelessly charge their phones while also backing up their personal photos and data. The iXpand Wireless Charger Sync is compatible with iPhones 8 and up, AirPods Pro, Samsung Galaxy S7 and up, and any other Qi-compatible phone or accessory. It has a soft rubber ring for no-slip grip and temperature control/adaptive charging to keep your battery safe. The perfect entrance all gadget to impress friends!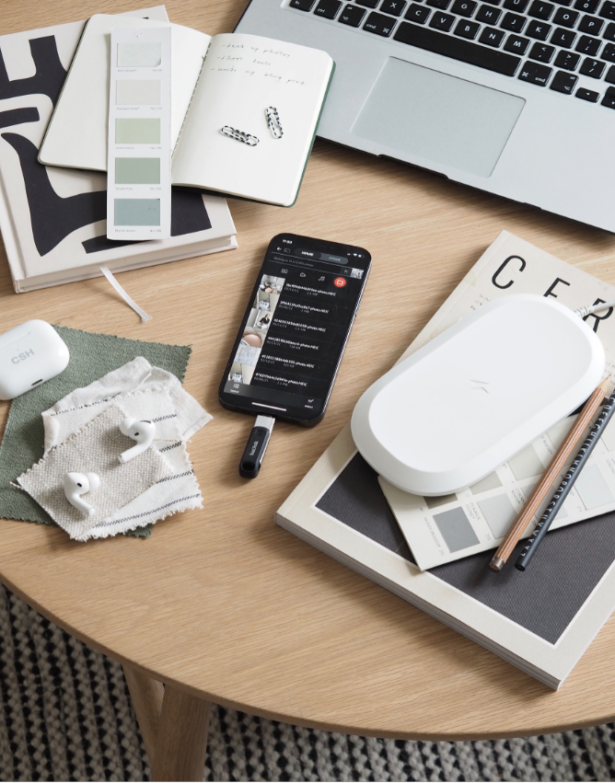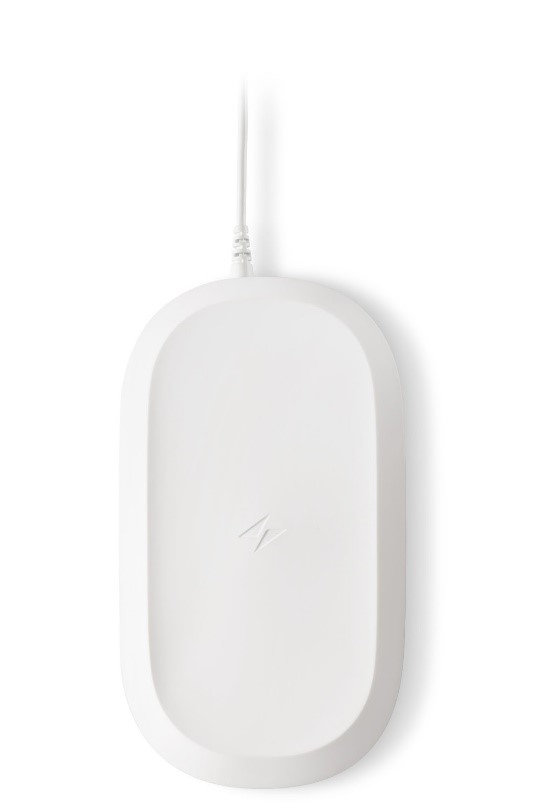 ProYouth nutrition POWERING THE PRO IN YOUth
https://proyouthnutrition.com/
ProYouth offers premium sports nutrition snacks for youth athletes and active children. Founded on a significant programme of scientific R&D backed by a team of leading Applied Sports and Exercise Scientists, Nutritionists and Academia.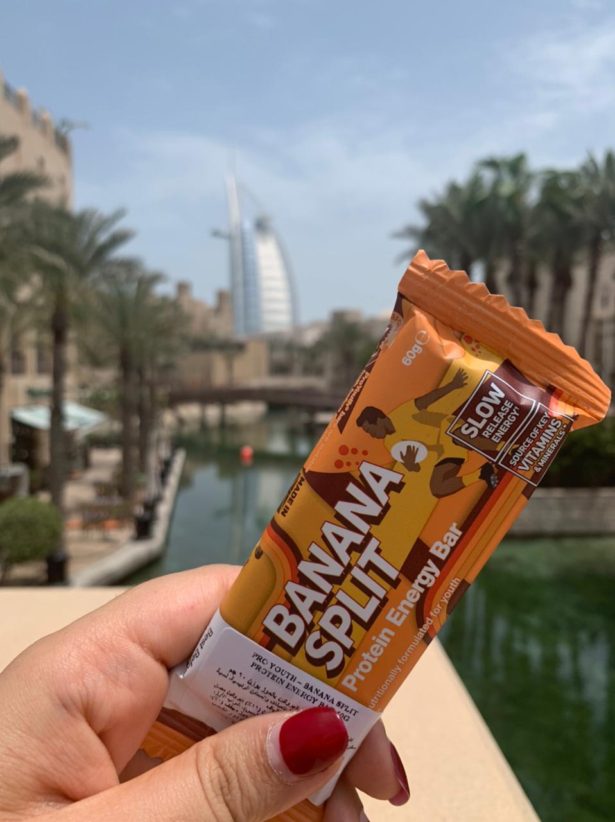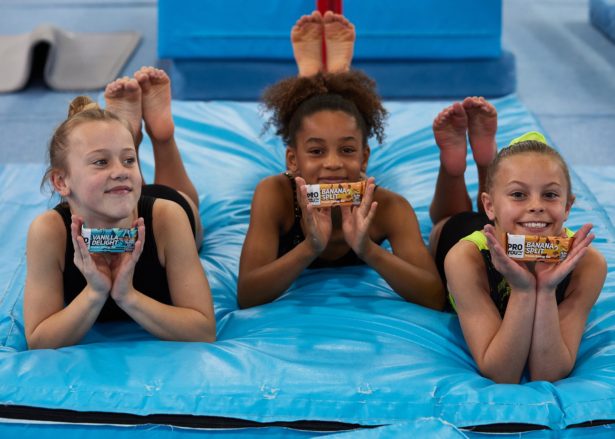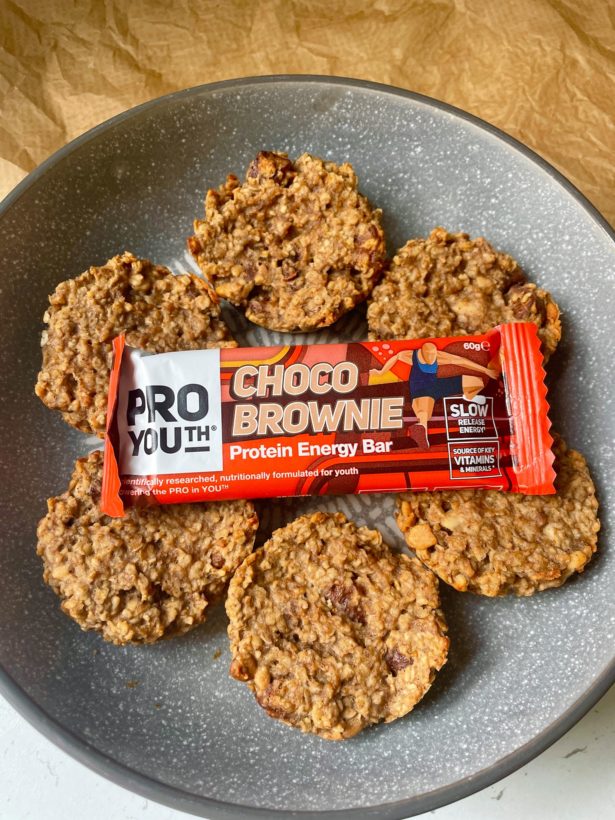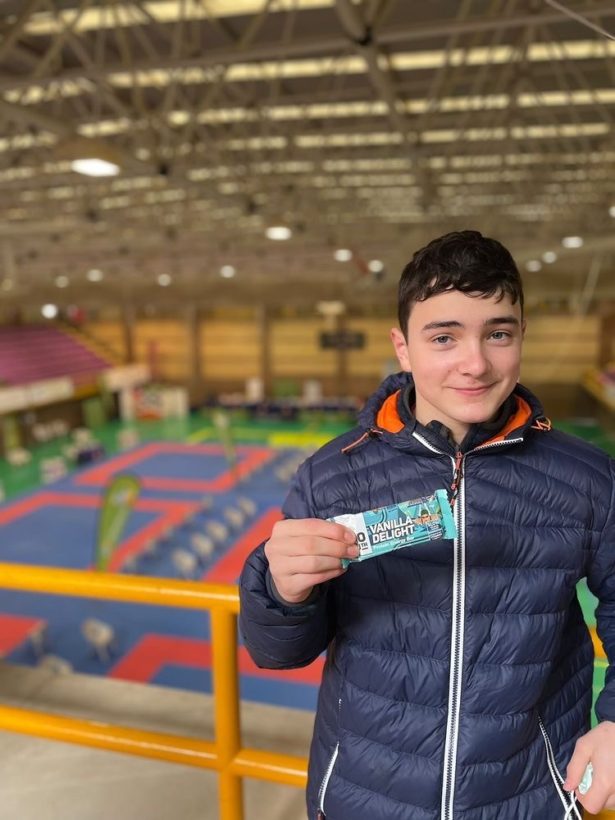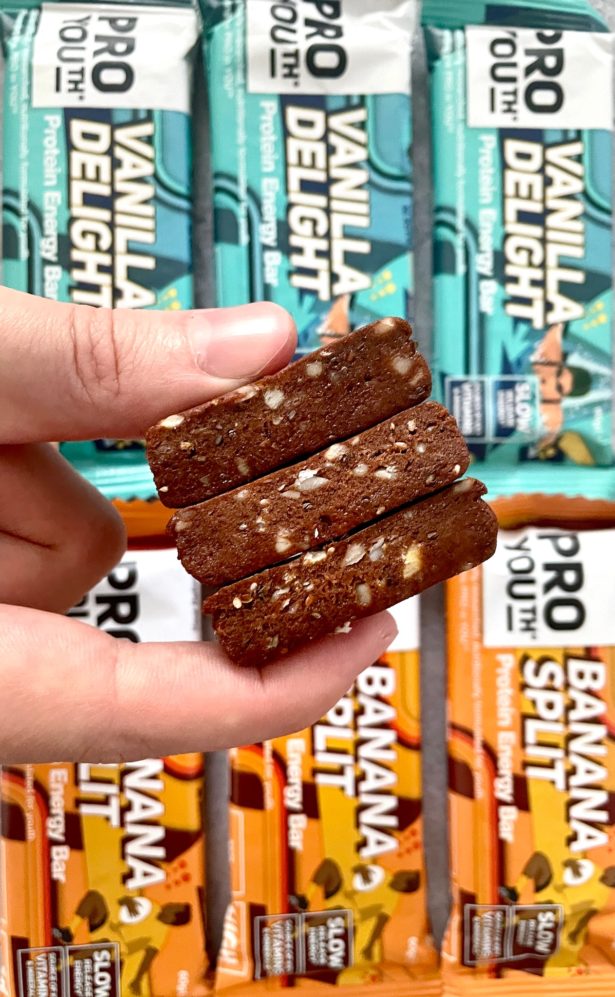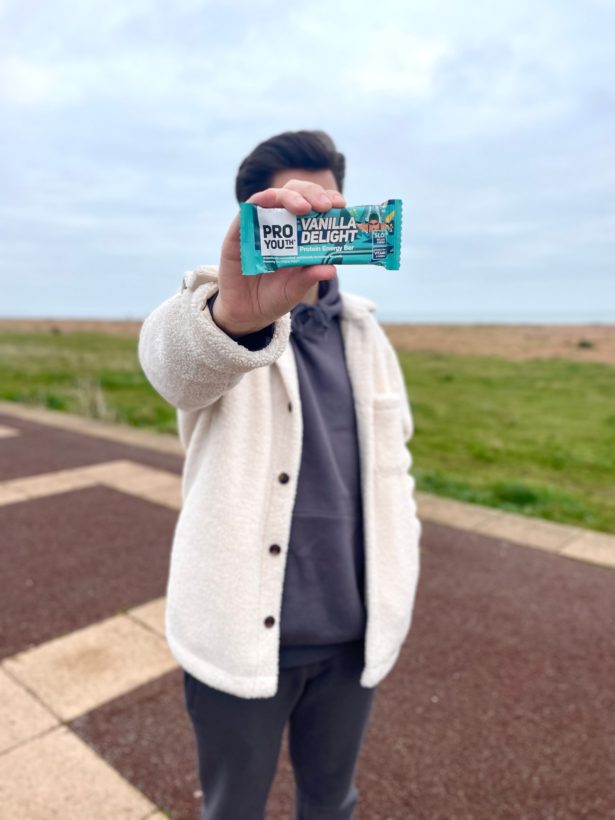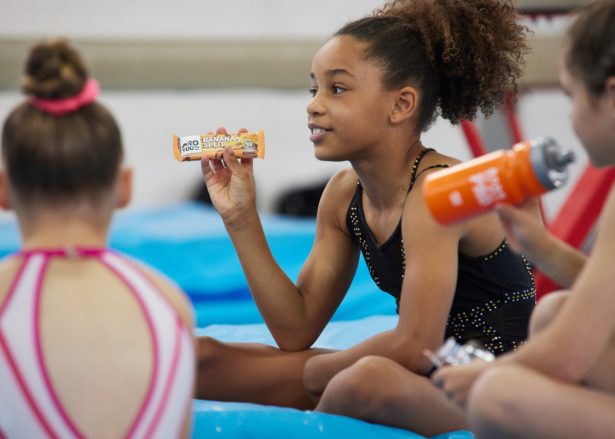 Introducing Le Grand Love Triangle French Valentine's Wine Collection
Greetings & Happy New Year & Joyeuse Saint Valentin!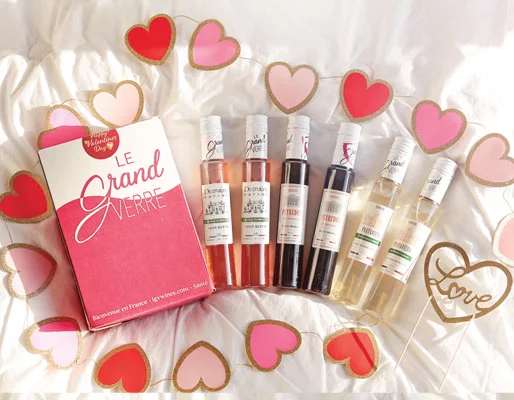 Despite the last few strenuous years (and weeks), I hope this note finds you healthy, well, and perhaps offers a suggestion of joy as we look forward to one of our most endearing long-celebrated holidays. (You know the one.) Whether you're buying for your partner, family, friend, colleague, or even a token of appreciation for yourself: Valentine's Day remains the OG occasion to honor those we love, admire, and cherish. According to NRF Valentine's Day 2022 is projected to see $20B+ spent on gifts this season. And why not? We could all use an excuse to toast something, anything! Findings confirmed most US consumers feel it's important to note this year, 41% said they plan to stay indoors for intimate dinners, while the majority of spenders (39%) plan to buy their gifts online.
Le Grand Verre Love Triangle ($39.99). The limited-edition Valentine's Day offering of curated Le Grand Verre (the quality, award-winning, single serve, ethically produced, family-owned and predominantly female operated artisanal wine collection of France) offers something for every palate this season. Single serve for the free spirits. An exploratory and diverse collection of red, white, and rosé for budding new sweethearts. Quality wine sourced from boutique estates in Bordeaux, Provence, and the South of France for the sophisticated forever couples. I'll admit it – even we're secret admirers. What better way to surprise and delight your loved ones than with six chic, slim, bottles (6.3 oz. each – slightly larger than your average pour) of three different wines / regions (who wants 1 bottle when you can try 3?), patented and designed by the LGV Trio (three longtime French wine-loving friends Nicolas Deffrennes, Régis Fanget, and Valérian Déjours via funding from Burgundy) and made with recycled double-coated PET packaging? We can't think of a better way, truthfully. Unlike the canned masses we've normalized in recent years, LGV is single-serve with a twist: really good wine is inside.
Our latest offering is available on our platform, however, they've expanded immensely these last few months (more to come on that front) both on and off premise, with the wines outlined below (CA, DC, FL, GA, IL, NJ, NY, KY, MI, MN, MO, NV, OH, OR, RI, TX, SD, amongst others).
Now, the offering! To begin our latest collection is Le Grand Verre Domaine Caylus Rosé 2020 ($7/bottle, 4-pack for $28). Tucked in the southern coast of France in the Languedoc-Roussillon winemaking region, Pays d'Herault offers incredible value and complexity in its rosé. That's why LGV partnered with Inès Andrieu of Domaine Caylus, an iconic organic estate known for this blend of 60% Syrah and 40% Grenache. Inès took control of the property from her grandfather, Henri Andrieu, who helmed since 1963. Early on she saw the importance of preserving biodiversity and converted to organic farming in 1999 (Certified by Ecocert). Cultivation of the vines is done mechanically with no chemicals and only natural products are used to fight mildew. She also installed music in the vines emitting sequences that allow crops to better resist disease, adapt to variations in the environment, and ultimately grow better. (We're wondering if she has a Valentine's Day mix dropping soon?) Inès and her husband believe in supporting the family legacy and recently named newly planted vines after her two children. Her refreshing rosé is full of strawberry, tropical fruit, and pineapple. Excellent for Galentine's Day (February 13th — Shout out to the single ladies out there #LGVSingleServeSingleLadies) Also excellent as a natural start for an evening at home with a variety of appetizers, soft cheeses, charcuterie, and the like. As the first female manager of the estate, with five vintages under her belt, Inès has made it a point to respect the traditions and values instilled in her while embracing innovation. You will taste her experience with every sip!
The art of food and wine pairing is not only about enhancing the flavors of the meal, but also enhancing the wine's unique character. Essentially, it is the act of combining two different things to work together in synergy, creating an effect greater than the sum of their individual components. It's like, well, a relationship: an ideal pairing in which both partners bring something to the table. And sometimes our greatest friendships and relationships are those that push you a little, taking you out of your comfort zone. Next, Le Grand Verre Domaine Prataviera 2019 ($5/bottle, 4-pack for $22), envisioned by oenologist Elisabeth Prataviera, this wine is a 100% Sauvignon Blanc from Côtes de Gascogne near the village of Gascony known for stellar white wines. Elisabeth took over the Domaine from her mother who had helmed since 1960. She sustainably farms all the vineyards using only organic fertilizers and holds a Certified High Environmental Value Level 3. Harvest is only done at night or early morning to preserve aromas and avoid oxidation, along with long skin maceration above the juice extraction. Pressing is one of the key and difficult steps to obtain quality wines, as they are pressed under nitrogen to preserve freshness and avoid browning of juice. After a cold setting comes the clarification, which allows the separation of the juice and sediment. Following sustainability protocols, water used to protect the vines is demineralized and kept at an adapted warm temperature. This method allows the estate to reduce the use of pesticides by 35%. They also use anti-drift panels wherein pesticides don't fall to the ground and become dispersed. This modern machine allows reduction by 40% and overwhelmingly creates a better environment for the ecosystem. Elisabeth's Sauvignon Blanc is all you could want in an aromatic white wine: intense citrus and tropical aromas and flavors that finish with a lean, mineral drive down that palate. It begs for another appetizing bite and pairs beautifully with a multitude of complex dishes. Perhaps Coquilles St. Jacques – scallop gratin in a wine and cream sauce topped with cheese and crispy crumbs. The acidity of the wine will cut through the richness of the creamy texture and the low ABV won't fight the cheese flavors. Or perhaps Asparagus with Hollandaise sauce – nothing better than a grassy, herbaceous yet fruity Sauvignon Blanc to pair with hollandaise made with clarified butter and egg yolks; cleansing your palate with every sip to keep your taste buds ready for action. Ah! Synergy.
Finally, Le Grand Verre Château Peyredon 2019 ($8/bottle, 4-Pack for $33). For the diehard red wine lovers consider one of the quintessential selections of Le Grand Verre: the ultimate Haut-Médoc Crus Bourgeois. A blend of Cabernet Sauvignon (63%) and Merlot (37%) this classic Bordeaux is velvety with elegant tannins on the palate. On the nose you will find rich blackberry and notes of strawberry and vanilla. Laurence Dupuch of Château Peyredon Lagravette works in tandem with her husband Stephane Dupuch to produce this wine with fruit picked from vines over 100 years old. Envisioned by world-famous oenologist Hubert de Bouard (winemaker and owner of Château Angelus, one of the four most prestigious Saint-Émilion estates), this Bordeaux will surely impress the discerning oenophile crowd. For the forever couples who know what they want, but do not have to spend hundreds to get it. Certified Sustainable Farming by Terra Vitis, this wine completes meat-heavy dishes anchored by beef, lamb, and game meats, as well as hearty vegetarian dishes with mushrooms and savory vegetables. And, of course, makes for the perfect dessert wine. Whether chocolates or truffles (dark chocolate, especially), try it out with Gâteau au chocolat or a variety of wonderful end of the evening cheese courses such as aged comté – the nutty, smokey and fruity taste will is an idyllic partner for the tannins and austerity of this sophisticated Haut-Médoc. And have you ever seen such an accessible, premium, quality, single serve Crus Bourgeois? In one word: Exquisite.
IG: @legrandverre_wines #LeGrandVerreLoveTriangle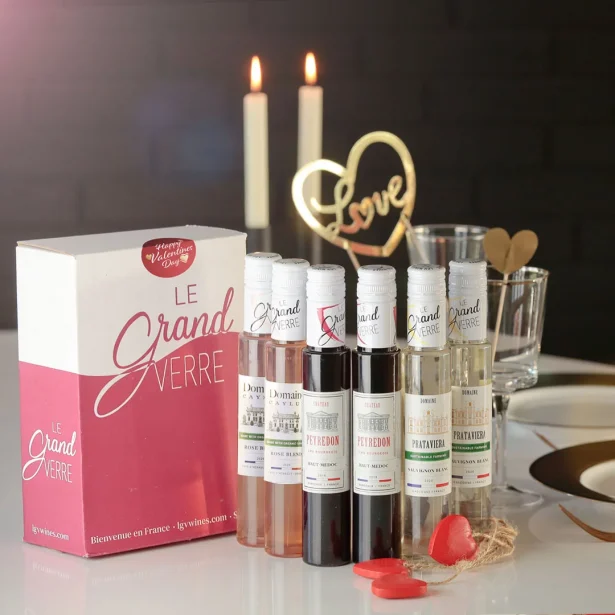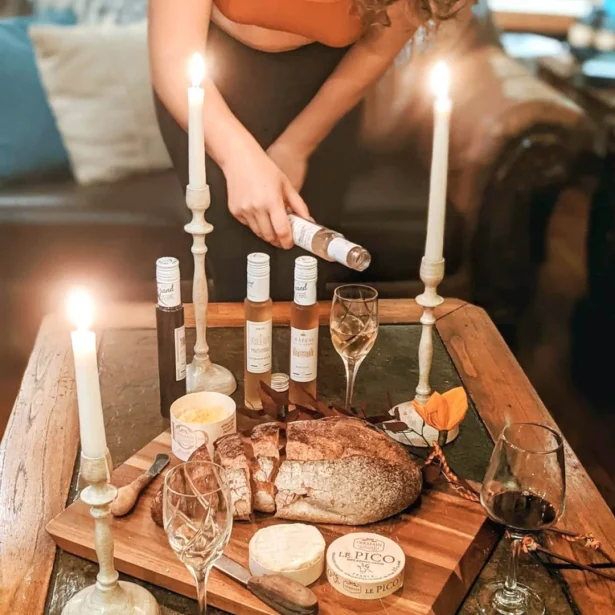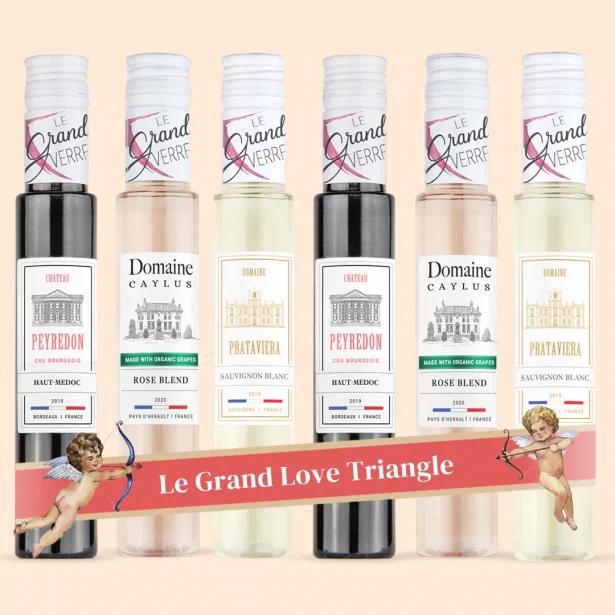 Joyamo design and manufacture personalized jewelry.
Use this 30% discount code > rugby30
This discount code is available on their UK site, at checkout
They have a special collection of Valentine's jewelry for women and men.
This is one of their women's best sellers, the Couple Heart Name Necklace
joyamo.co.uk/shop/necklaces/couple-heart-name-necklace/metal/47/
For men's, their super popular Men's Leather Bracelet With Oval Name Beads:
joyamo.co.uk/shop/mens-jewelry/mens-leather-bracelet-with-oval-name-beads/metal/1917/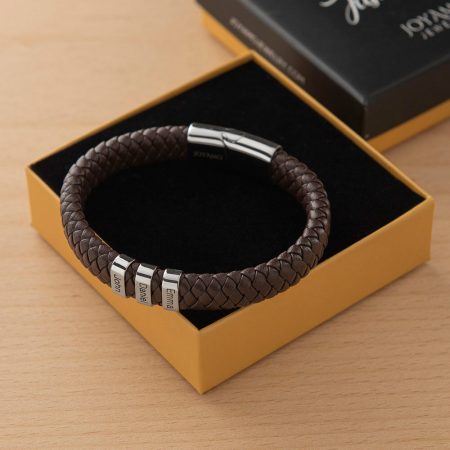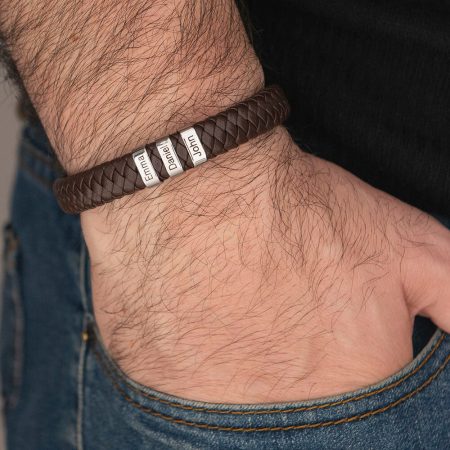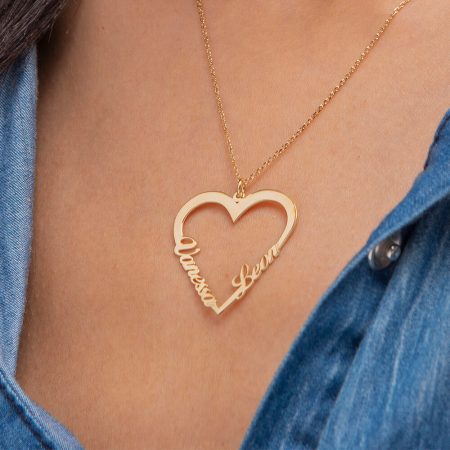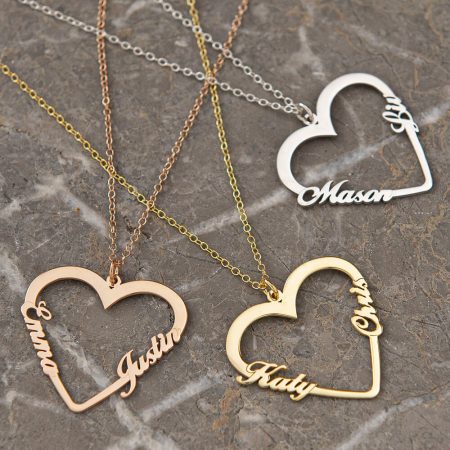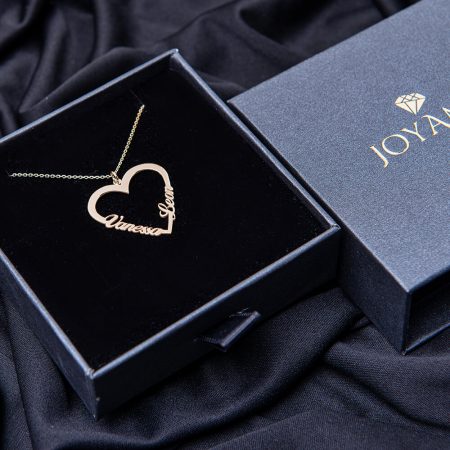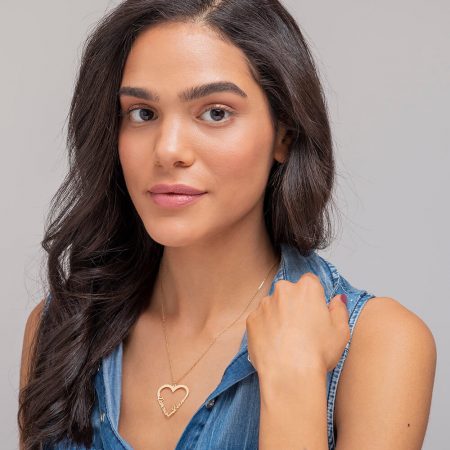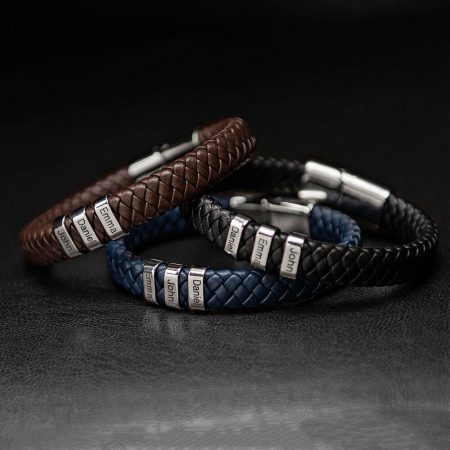 Just A Little Valentine's Gift Idea … which at the same time triggers an immediate doantion process to hwelp those in need! & they are so amazing looking! mysocietysocks.com/pages/subscription
Gifts for Men:
Men's Sock Subscription: 2 pairs of fun socks delivered to their door every month. With every pair of socks sold another pair donated to charity. https://mysocietysocks.com/pages/subscription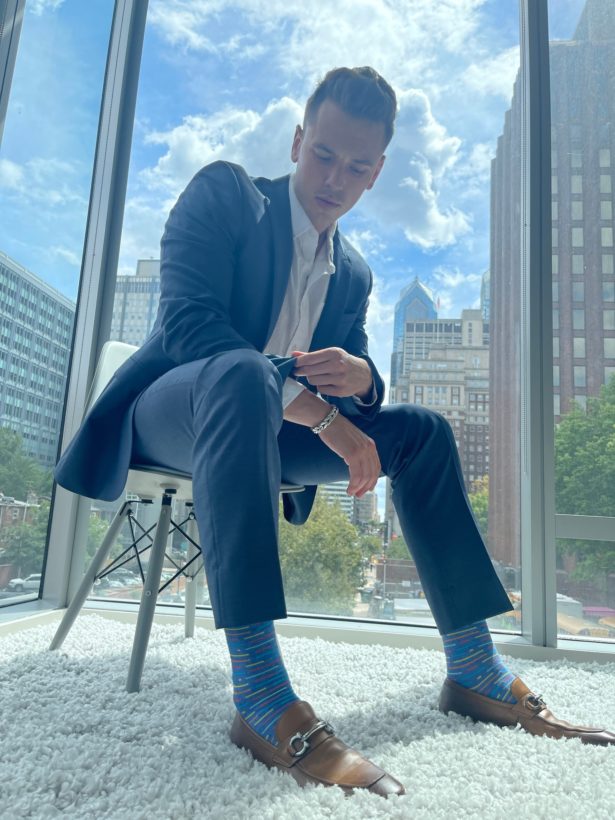 Bold Socks with a Social Cause!
For every pair of Society Socks you buy, we donate one to those in need.
Socks are the least donated, but most needed clothing item. Since homeless shelters only accept new socks, it's much more difficult to donate them compared to other used clothing. Society Socks will change this.
Society Socks is all about fostering a community of people that care about each other's well-being. A gesture as small as donating one pair of socks leads the way to a better society. A pair of socks is a small stepping stone towards greater change. All we need to do, is set the gears in motion.
As young and aspiring entrepreneurs, we realized that one of the most effective ways to drive change is through social entrepreneurship. From this, the Society Socks pair for pair model was born. With every pair of socks that is purchased, we will donate a pair to the Covenant House Toronto, an organization helping the city's homeless youth. Let's change the world together.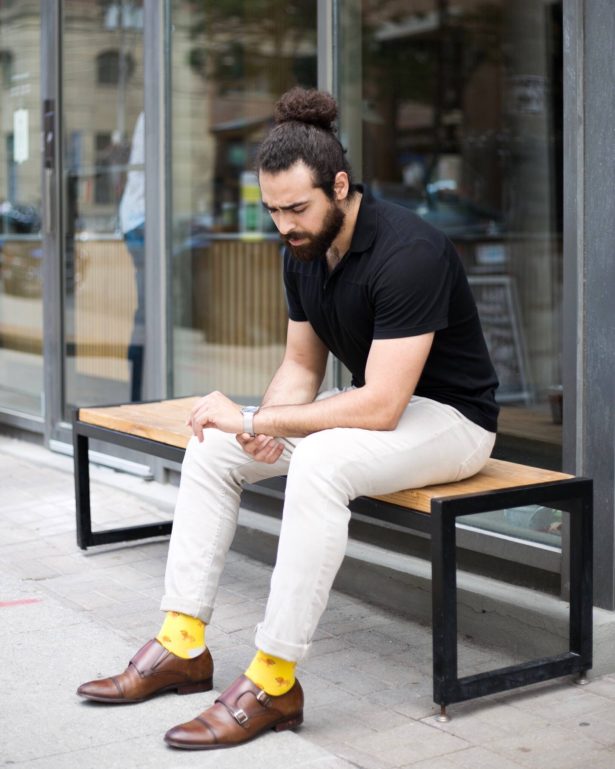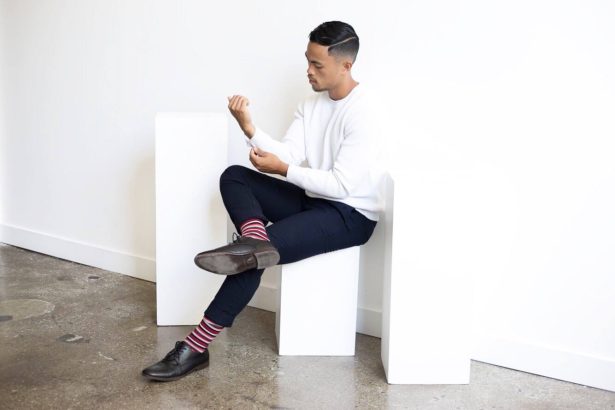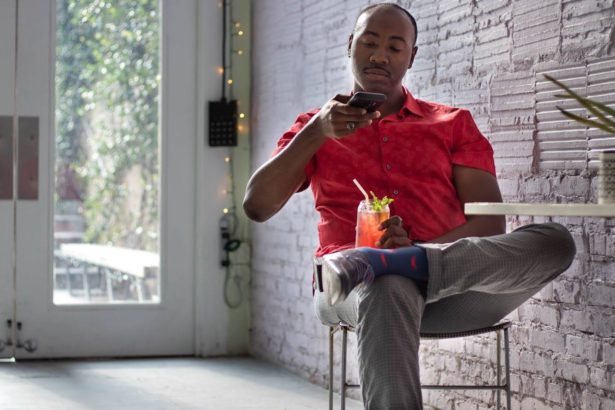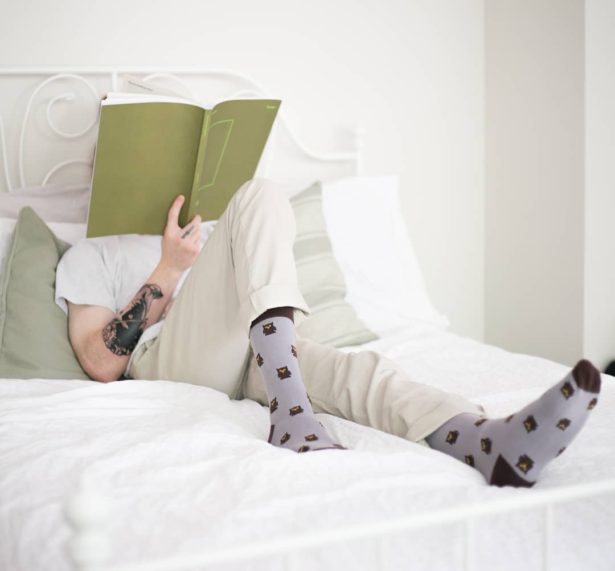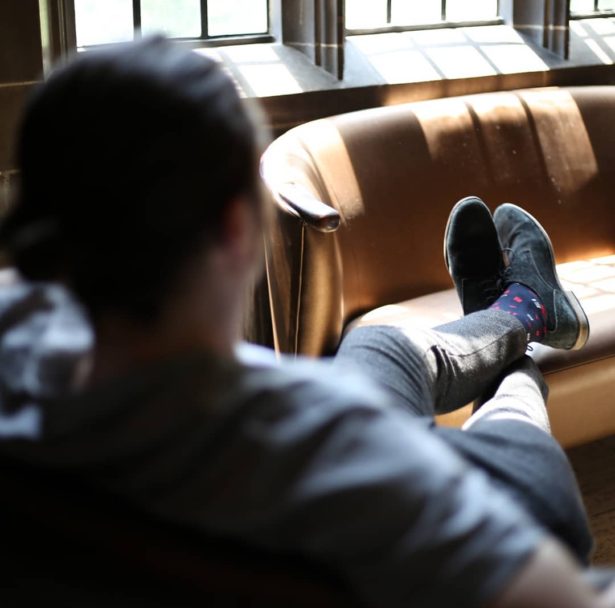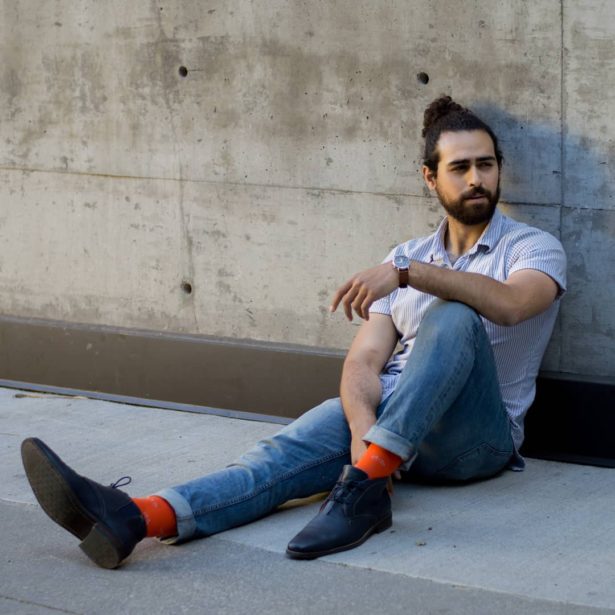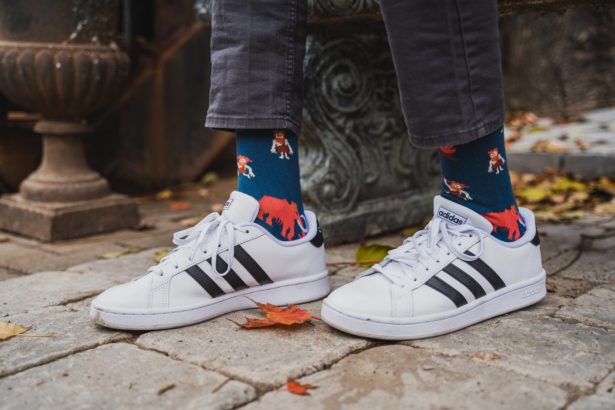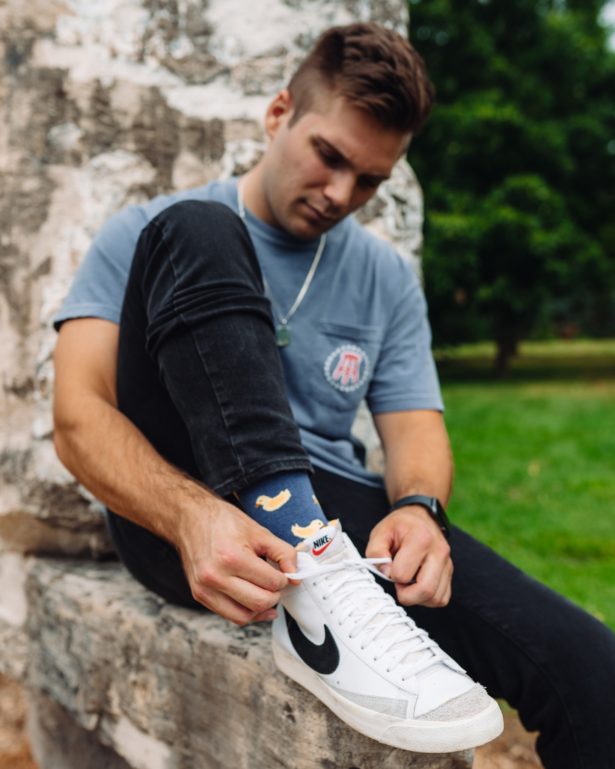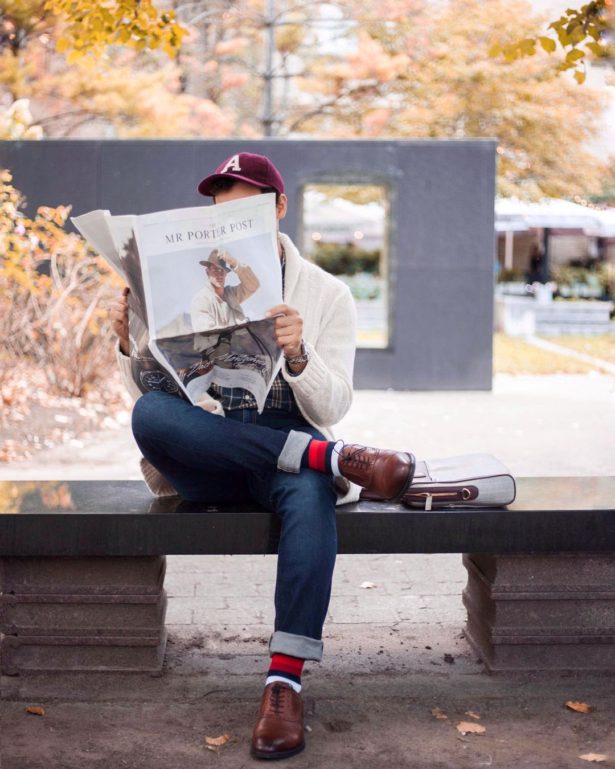 RiSE coffee box have been voted the UK's #1 coffee subscription in the UK! They have some fantastic coffee and chocolate gift boxes for valentines day! www.risecoffeebox.co.uk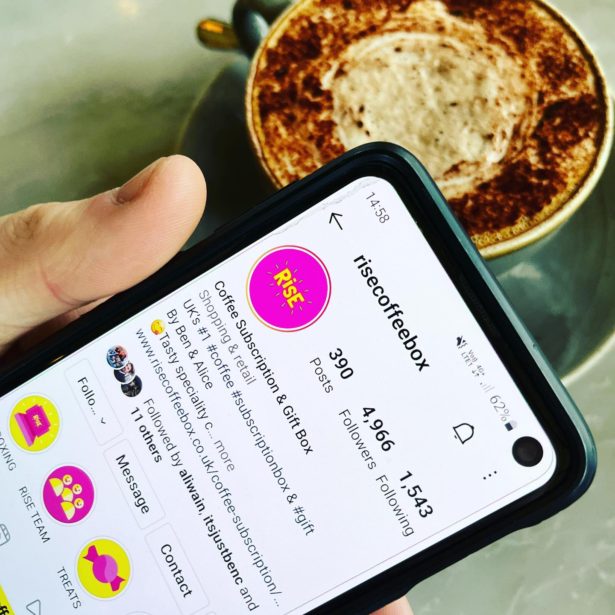 RISE Coffee is a coffee subscription service showcasing tasty premium coffee from independent roasters from around the UK.
Voted Number 1. In Good House Keeping, The Independent, Elle, & GQ.
2 x 227-250g of premium speciality coffee
Content from our coffee roasters
Eco-friendly sustainable RiSE box
Tasty treats from delicious partners including Doisy & Dam and Minor Figures
Inspirational recipe card
Meet the roaster events for you to join
Free delivery within 5-7 days!
See the full story & buy @ :- www.risecoffeebox.co.uk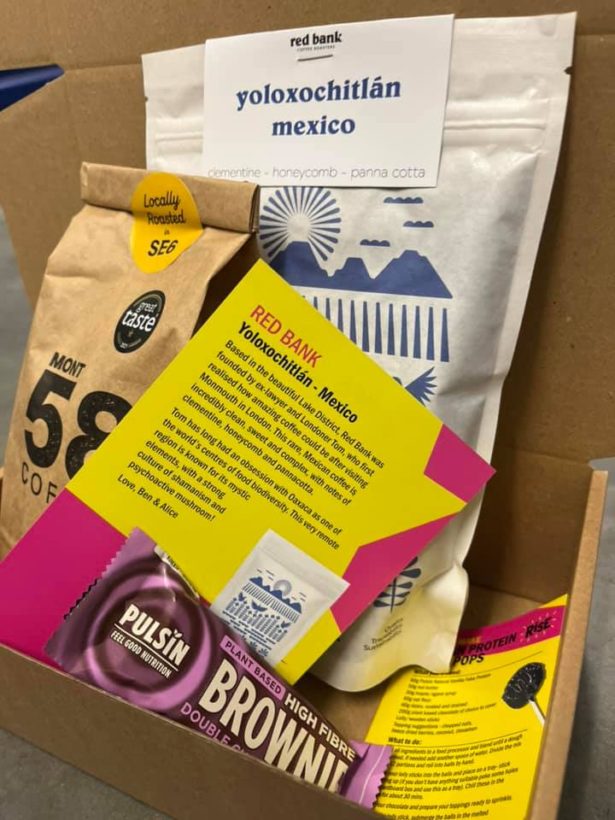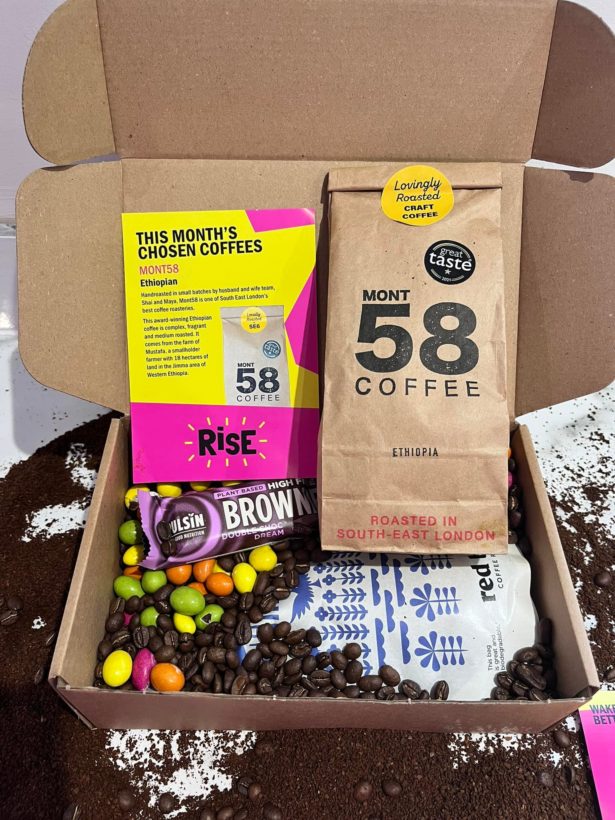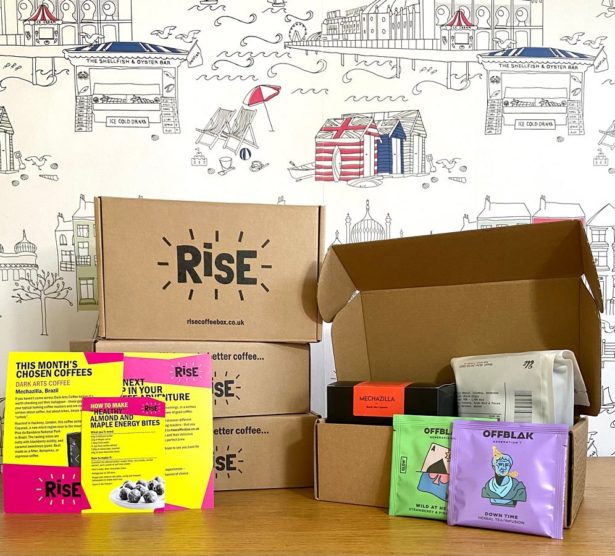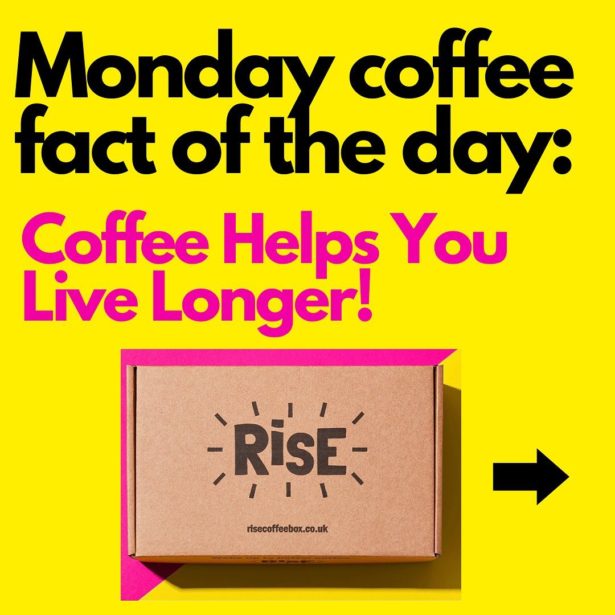 VOCLA® offers over 1200 awesome styles of men's underwear, swimwear, sportswear, clubwear & more! vocla.com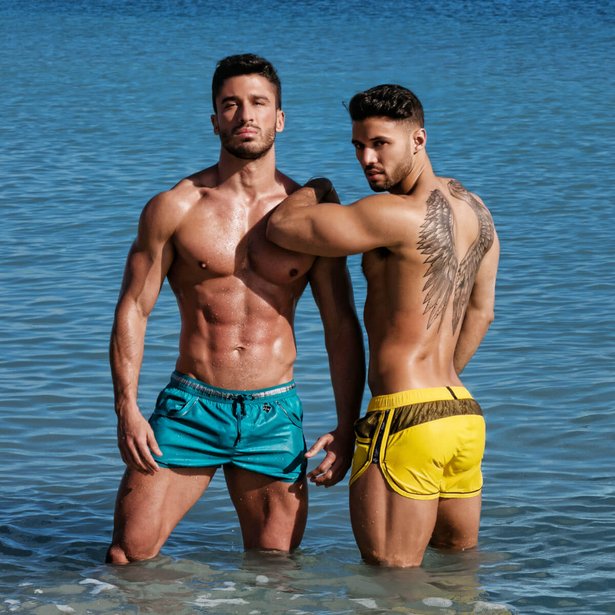 Our products are sourced from around the world, both famous, niche, and new-to-market brands which you cannot easily find on the high street.
VOCLA® offers products in a variety of colours, styles, designs, sizes and with different innovations in fabrics and technologies.
Why shop with VOCLA®?
* 1200+ styles
* UK's largest range of every brand
* New collections and brands added every week
* 10% off your first order
* Niche brands which you cannot easily find on the high street
* Sizes 2XS TO 5XL
* Free UK delivery
* Free delivery on global orders over specific levels
* 5 star Google & Trustpilot customer ratings
* Fair and simple returns policy
* Fast and tracked worldwide delivery
* Multi-currency payments – pay in GBP, EUR, USD, CAD, AUD
10 Years of Awesome Menswear
1200+ Awesome Styles of Men's Underwear, Swimwear & Gear!
VA Club Men's Underwear Subscription Service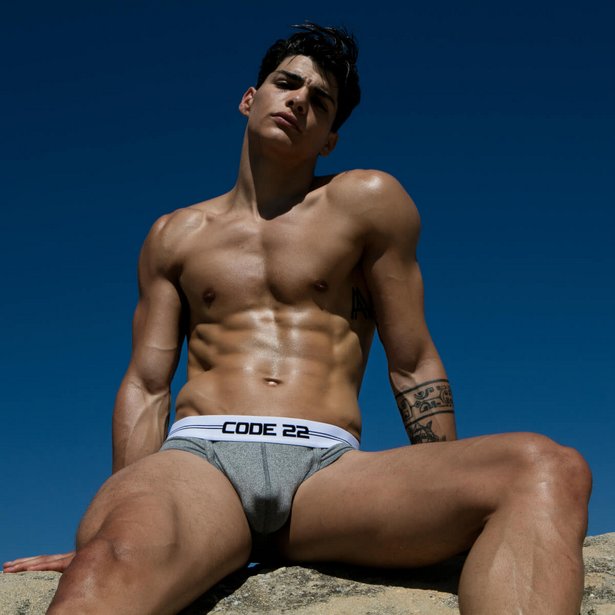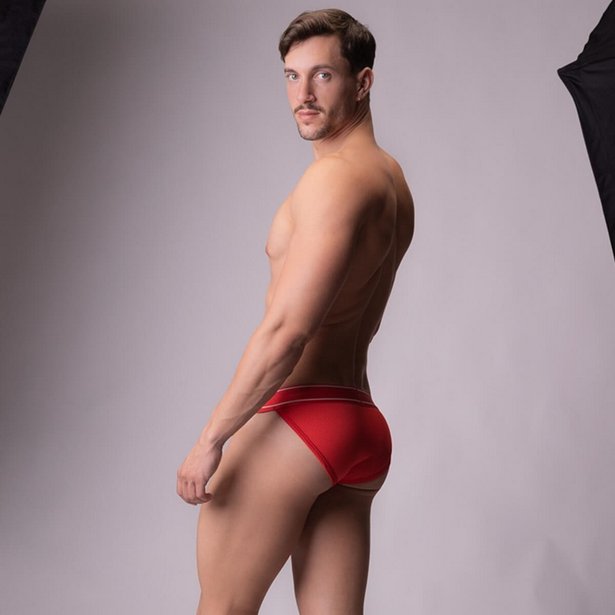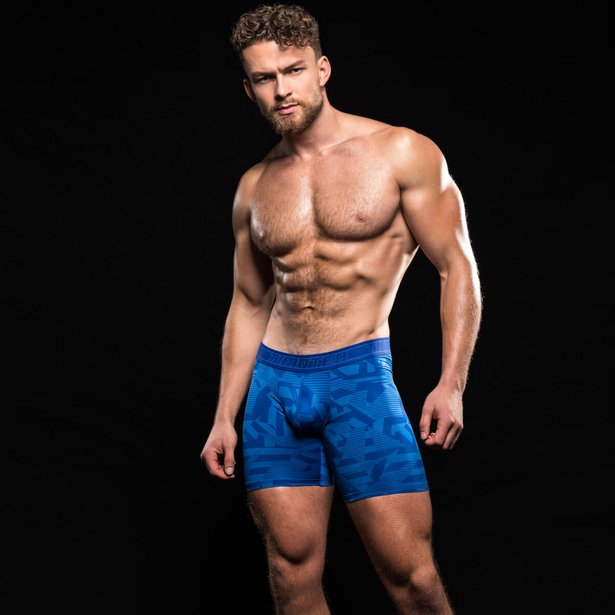 BELLE MODELLE HIGHLIGHTS FABULOUS VALENTINE GIFTS FROM JUST £12.95
New silky, and colourful scarves, a classic French Breton stripe and diamante stone cuffs, headline Belle Modelle's lust list this Valentines:
Tie-up, tie-down with colour-pop scarves
Soft and silky, with countless ways to wear them, Belle Modelle's new scarf range offers a vibrant pop of colour for a Valentine treat. Featuring four 70 x 70cm satin designs, the scarves cost just £12.95 and include a vibrant emerald and Pink Peacockdesign; a sophisticated Blue and Black Animal Print; a bright, Multi Colour Feather and Spot design, and a bright Pink Printedpattern. Images here
There's also a long and luxurious Golden Leopard Silk Scarf on a navy design. This 43 x 170 pure silk scarf is the perfect accessory for layering up and costs £29.95. Images here
French fancy Breton top
Every woman needs a Breton number in her wardrobe and Belle Modelle's Gemini Stripe long sleeve T-Shirt is a thoughtful classic. Available in navy or black on white, with just the right amount of stretch, it is finished with a raw edge neon stitch plus three small signature neon stars across the rear neckline. Available in three sizes, it costs £24.95. Images here
Day to night wrist candy
Decorated with stars and lightning bolts in diamante stones, Belle Modelle's Stella Cuffs provide the perfect day to night wrist candy making them the ideal Valentine's treat. Just £20 and available in two sizes, their soft faux suede back and twist and lock clasp mean they're comfortable to wear and easy to take off and on too. Images here
Sustainably stylish Bamboo scarves
Made from 100% bamboo, the super soft Chara Bamboo Scarves are both sustainable and stylish. Available in two bright bold prints, Ikat and Geo Star, they are perfect for brightening up any outfit. Cost £18.95. Images here
Find more Valentine's gift ideas here: https://belle-modelle.co.uk/collections/bm-branded
LOVE IS PLANNING AN ADVENTURE – GET PRACTICAL THIS VALENTINE'S WITH A BAG FROM STUBBLE & CO
Stubble & Co's Rolltop, Backpack, and Weekender Bags are the ideal go-to gift
for life's get outdoors lovers
Forget the chocolates, get practical this Valentine's with a gift that will keep giving. Stubble & Co's stylish, weatherproof and robust bags make the ideal love token. The new range includes:
For images click here
Active Lovers: The new Stubble & Co Roll Top £105
Made from robust recycled materials, Stubble & Co's new lightweight, and durable Roll Top is exceptionally comfortable and is perfect for walkers, wild swimmers, cyclists and commuters. Stylishly simple, it has a reflective trim and base, sealed seams and water-resistant zips, ensuring functionality meets performance and is available in All Black, Arctic White, Tasmin Blue and Urban Green
The bag costs £105 and features a roll top cover with G clip for quick and secure access. It also has a top grab handle and compartments for all daily essentials including a direct access 16" padded laptop compartment, side pockets for a water bottle, umbrella or bike lock as well as an inner zipped and mesh pockets for valuables. Capacity: 20L Laptop size: 16-inch Weight 0.9kg Dimensions: W 30 x H 44 x D 15cm
Short break Lovers: The Stubble & Co NEW Weekender £165
Built for romantic breaks, the new Weekender now has the advantage of being carry-on sized. Stylish, tough, and practical, it is crafted with British Millerain Tekwax® canvas, which has been designed to improve its look with age.
Available in four colour ways, the olive and navy weekenders feature a brown leather trim and brass zips, while the pirate and black are complimented with all-back hardware. Solid brass protector studs have also been added on a reinforced base. Other design features include: a fully protected 15" laptop pocket as well as a safe secure inner pocket for valuables. There's also a trolley sleeve for travelling ease; quick access outer slip pocket (sized for passport and smartphone); padded, detachable and adjustable shoulder strap and a premium leather handle. Capacity 41L, Laptop size: 15-inch, Weight: 1.5kg, Dimensions: 55 x 25 x 30cm
Dimensions: 31 x 49 x 13 cm
Adventure Lovers: The Stubble & Co Adventure Bag £185
From tackling epic road trips to scaling mountain peaks and for wild swimming and camping in the wilderness too, Stubble & Co's new Adventure Bag is ideal for lovers of the great outdoors.
The all-black "go-anywhere-do-anything bag" has been designed to provide great functionality and versatility. Lightweight, exceptionally comfortable and sized to be taken as an airline carry-on, it ticks the eco-friendly box too as it's made from robust, recycled and waterproof materials.
The soft-sided clam shell design makes for easy packing, while the outer compression straps means it can be packed to the limit. With direct-access compartments including a 16-inch laptop padded pocket, separate shoe compartment and pockets for security items, cards and valuables this bag is designed to make travelling easier. To ensure maximum comfort, there is a breathable and cushioned back panel, with adjustable straps as well as a removable waist strap, grip handles and trolley sleeve. Plus, once unpacked, it folds super small for easy storage. Capacity: 42L Laptop size: 16-inch Weight 1.8kg Dimensions: 55 x 38 x 24cm
For more information visit www.stubbleandco.com
The language learning platform Babbel (www.babbel.com) is the ideal Valentine's Day gift to help that special person looking to learn a language as it offers 14 languages and with bite-sized lessons, enabling learners to start having basic conversations within 5 hours. Beyond simply learning a new language, Babbel enables those amongst us who are the travelers and the always curious, to embrace a new adventure.With classes designed to be 10-15 minutes long, Babbel encourages learning in short, yet achievable, bursts to help you learn quickly and efficiently – even if you have no time at all. Whether you are planning a trip abroad or finding romance across a language barrier, Babbel can make a thoughtful gift for your Valentine.
What do men really want for Valentine's Day? A backyard putting green by Grass!365. Made from Grass!365's highly durable artificial grass and its recyclable SealTuft backing that drains 30 times faster than the industry average, the Backyard Putting Green is perfect for men who are serious about enhancing their golf performance and spending more time on the green with their loved one.
Grass!365 is the synthetic sod solution for residential putting greens, made by golfers and FOR golfers. Grass!365 designs and installs custom residential putting greens with a fast turnaround time, sure to get your guy at the top of his game and you'll be at the top of his mind (for getting him such a thoughtful gift!). Please let us know if you'd like to interview Grass!365 CEO, Stan Pennington to discuss why this is the ultimate Valentine's gift and how to design it with your guy's specific golf goals in mind.
Irish romantics reveal their top dishes for
Valentine's Day
Greek lamb, slow cooking and Ottolenghi on the menu this year
Food and love have strong associations and a home-cooked dinner with the one we love will be on the menu for many Irish people this Valentine's Day. But what are the top dishes? As Valentine's Day approaches, digital magazine and newspaper subscription app Readly reveals which recipes we are searching for ahead of the most romantic day of the year.
With over 6,300 titles on its platform, Readly, the European category leader for digital magazines, saw a continued interest in its food category in the last year with it being the number one indoor hobby. The number of bookmarked pages also increased by 46% and the majority of these were recipes saved on the app.
The data from Readly shows that searches for recipes by those living in Ireland in the run up to Valentine's Day are mainly dominated by meats, slow cooking and international comfort themed dishes such as ravioli and chicken chow mein. A classic Irish stew will be on the menu for many whilst lighter options include a barley salad and salmon. American themed desserts also featured on the list as did Ottolenghi dishes for those experimenting with colour and vivid tastes.
Top 10 most searched recipes for Valentine's Day:
1. Greek lamb
2. Slow cooked one pot
3. Ottolenghi
4. Ravioli
5. Roast chicken
6. Irish stew
7. Chicken chow mein
8. American cake
9. Salmon and leek one pot
10. Cheese cake
– Recipe searches are some of our most bookmarked pages and are particularly popular around Valentine's Day when people look to find inspiration and something special to cook for their date night. The pandemic has caused us to crave hearty, comfort meals and many will choose these for Valentine's night too. Cooking has strengthened its position as the number one indoor entertainment and continues to grow in popularity amongst our Irish readers and globally, says Chris Couchman, Head of Content at Readly.
Readly has many food titles and recipes on its platform to select and read amongst the 6,300 titles available as part of the €9.99 monthly subscription. Visit www.readly.com for more information.
Nordic Kitchen Cafetiere
A minimalist design idiom and a functional mindset.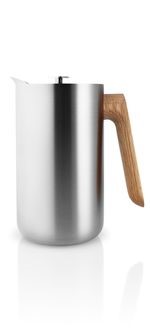 This is the essence of Scandinavian design, and the source of inspiration for the Nordic kitchen range. The kitchenware range is the perfect match for Nordic cuisine. This also applies to the elegant Nordic kitchen thermo cafetière in stainless steel with an oak handle. The cafetière keeps coffee hot for longer because it also functions as a vacuum jug. The unique oak handle with its rounded edges provides a secure grip when serving, while the stainless steel pouring spout is completely drip-free. Easy to use: Spoon freshly ground coffee beans into the jug and add boiling water. Stir, and place the plunger in the jug. Allow the coffee to brew for approx. 4 minutes before pressing down the plunger. The coffee is now ready to serve. The plunger is dishwasher-safe, but the jug must be washed by hand because of its oak handle.
www.beaumonde.co.uk/products/eva-solo-thermo-coffee-press
Price: £100
Company: Beaumonde
Stockist information: www.beaumonde.co.uk
Organic Lotion Bars from mood-enhancing skincare brand -Go All Natural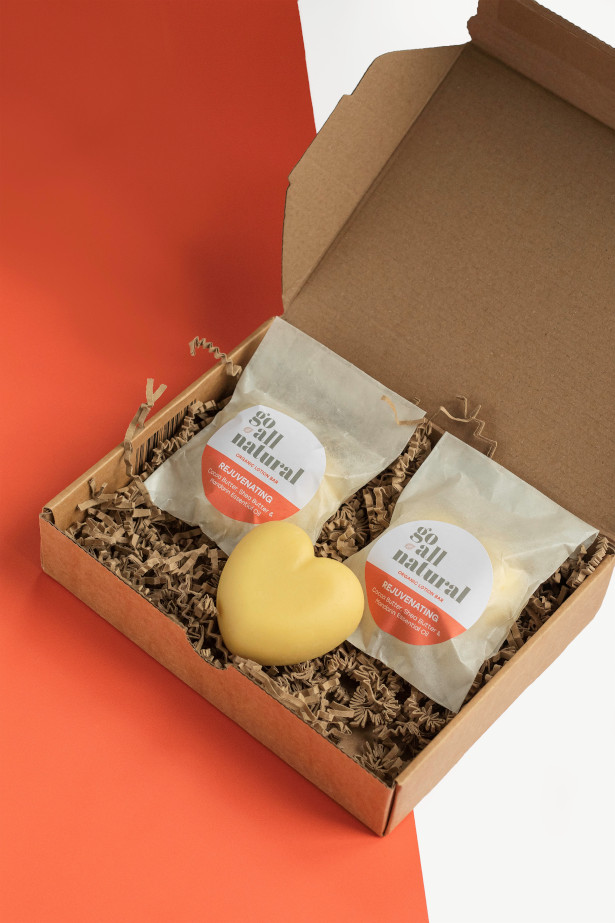 The heart-shaped bars are formulated to hydrate your skin with a natural glow after a bath or shower. The buttery blend of Organic Cocoa and Shea Butters, scented with alluring Mandarin Essential Oils keeps your skin moisturised while the super nourishing formula protects your skin from dryness and reduce the appearance of stretch marks, leaving you with healthy, moisturised and silky soft skin after each application.
The zero-waste, plastic-free Organic Lotion Bars are made in small batches with natural products that restore your skin. No nasties here. The organic lotion bars can be purchased separately or as a trio-gift starting at £7.95.