Valentine's Love from Bonne Maman
Delicious gifts made with love…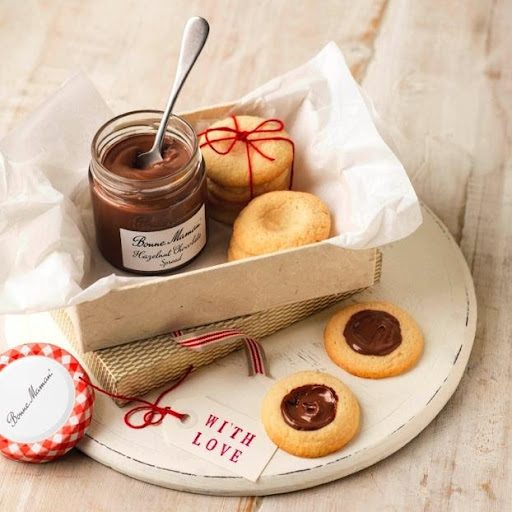 This Valentine's Day, show your love with handmade treats like these scrumptious Thumbprint Shortcakes topped with new Bonne Maman Hazelnut Chocolate Spread. Stack the shortcakes, tie with a ribbon and present in a box with a jar of Bonne Maman Hazelnut Chocolate Spread for a deliciously pretty gift. Make fresh – or pre-bake and freeze ready for the special day.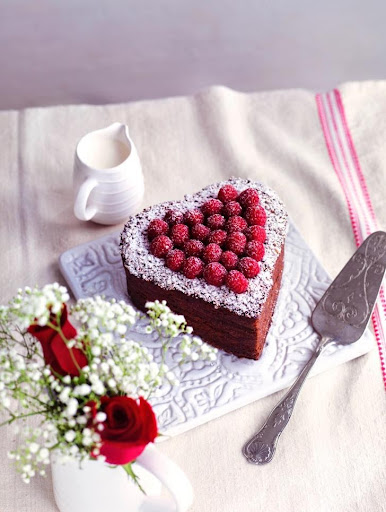 Or treat your loved one to an irresistible Le Gâteau Coeur au Chocolat. A delicious heart shaped cake combining milk chocolate, velvety beetroot and fruity Bonne Maman Raspberry Conserve. An indulgent, homemade cake with love in every slice.
Sweet and simple ways to spread the love…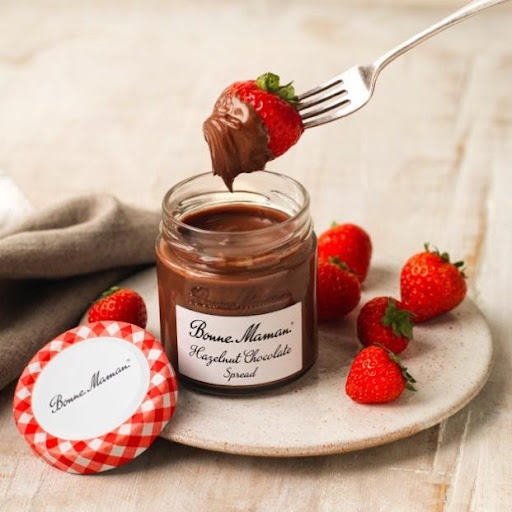 Chocolate and fruit is a marriage made in heaven, so keep it simple and add a sweet touch of luxury to a special breakfast or enjoy a fun and indulgent snack with luscious new Bonne Maman Hazelnut Chocolate Spread – and perhaps a glass of fizz!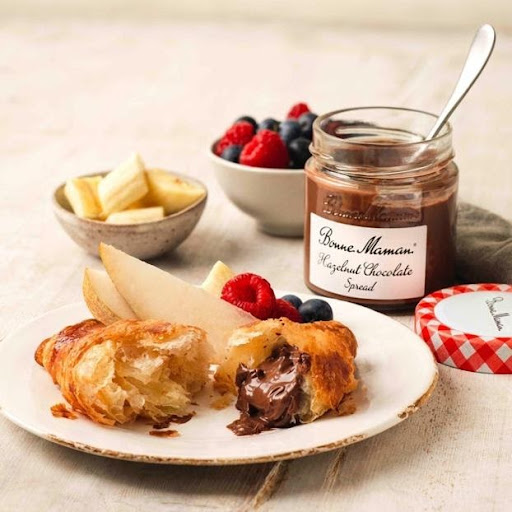 Containing a generous 20% hazelnuts and no palm oil, new Bonne Maman Hazelnut Chocolate Spread is available from all major retailers from January 2022 at £2.80 rrp for 250g jar.
Dîner à deux…
Beautifully presented in an attractive glass dish, the deliciously creamy Bonne Maman Crème Brûlée is a perfect way to end a romantic dinner for two.
Simply made with top quality natural ingredients, to authentic French recipes, the range of special occasion chilled desserts from Bonne Maman also includes Baba au Rhum and Crème Caramel.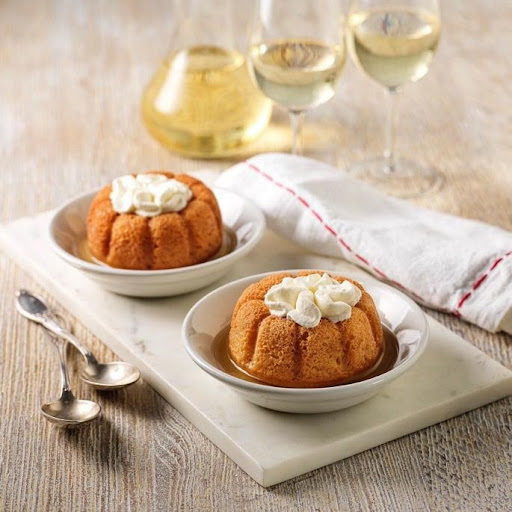 Bonne Maman Chilled Desserts are available from Waitrose, Sainsbury's, Morrisons, Tesco (excluding Baba au Rhum), Asda and on Ocado. Crème Brûlée and Baba au Rhum come in packs of two and Crème Caramel in a pack of four and all at £2.00 rrp.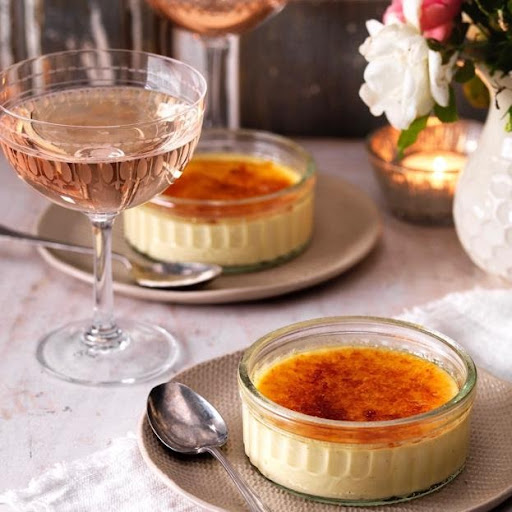 Love My Lullaby
Transforming Bedtime.
Enhancing Your Bond.
lovemylullaby.com
Yours is the most important voice in your child's life.
Let's create a one-of-a-kind song that helps you build a strong connection with your child + creates a musical heirloom for your family to treasure.
Music memories stay with us the longest. Imagine the power of your words becoming the inner voice your child carries with them throughout their life. A timeless musical heirloom. Together, we'll craft your child's song.
Created just for you, and truly one-of-a-kind. No two songs are alike!
Every note and lyric are crafted specifically for your child, ensuring your song will be 100% original and
unique.
Show Mom that you love her to the stars and back!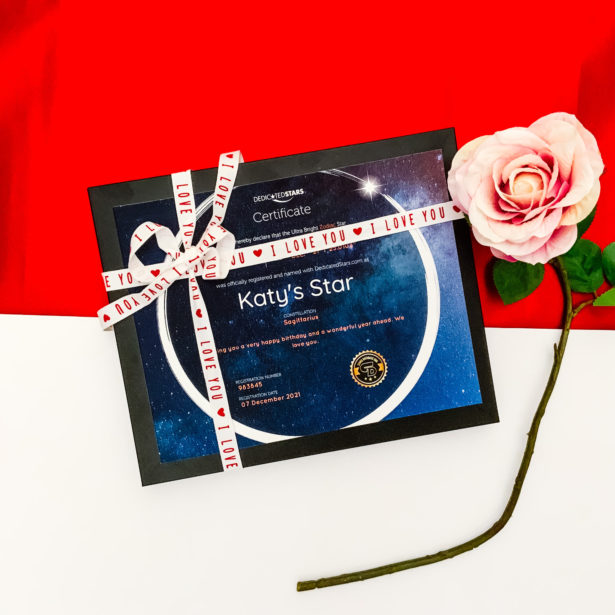 Dedicated Stars offers a unique and easy way to Name a Star after someone special. When you Name a Star of your choice, you receive a personalized certificate in your email within minutes. In addition, you can send a high-quality printed version of it with the option to have it framed. As part of your purchase, you will receive an official star registration ID, star coordinates, and access to the Planetarium Platform to help you find it in the sky. dedicatedstars.com
Gift The Ultimate Experience This Valentine's Day; Live, Virtual World Travel
Discover Live Provides Personalized, Affordable, Virtual Travel Experiences Accessible to all Creating a Long-Lasting Memory and Offers Romance Tours, Giving your Valentine a Unique and Memorable Gift
New York, New York January 10, 2022 – Today many people value experiences over materialistic gifts. The perfect holiday gift, especially for those who have everything or who are simply just plain hard to shop for, is live, virtual world travel. Discover Live offers a private, travel experience that the recipient will cherish this holiday season. The engaging and interactive tours cover some of the most spectacular places on the planet, with certified tour guides from Florence to Egypt to Machu Picchu and many, many more. Discover Live also has gift certificates so friends, employees and loved ones can choose the destination they most want to visit. This is not only a sustainable gift, but great for those wanting to say safe during COVID. Discover Live is offering holiday promotions as well.
"This is truly the perfect gift for everyone on your list. Not only will it be an experience to remember but the tour can be shared and viewed with loved ones to create connection" said Tricia Norton, Owner, Discover Live. "The Discover Live difference is that we are truly live, not pre-recorded and 100% private, offering personal and unique experiences to our customers."
The sign-up process is simple, yet thoughtful. Customers select a tour location, date and provide any specific details about their travel interests. On the date of the tour, they login via Webex or ZOOM through any device. Then they simply sit back, relax and Discover Live does the rest offering a personalized travel experience where certified, tour guides engage with you throughout the tour. Customers interact and ask questions just as they would in-person. This memorable experience reunites generations of families, geographically distant friends, co-workers, students, and seniors with real-time virtual travel. The customer stories and reviews more than speak for themselves.
"We couldn't be more pleased about the feedback and reviews we are receiving," said Jason Wei, Owner, Discover Live. "We're the pioneers of live, virtual travel. We started Discover Live in 2018 as a way for seniors and people with disabilities to experience the joy of travel without the challenges of in-person travel. Now everyone on the planet understands the benefits of virtual experiences and we're thrilled to be providing world travel to the world".
About Discover Live
We are experts on live, virtual travel. Since 2018, Discover Live has been virtually transporting families, friends, colleagues, students, and all travel lovers, to amazing places around the world for fun, adventure, and exploration. We provide meaningful opportunities to connect with the world at large, with the ones who matter most.
Each tour is personalized. Our customers walk the streets of Paris, Florence, or Rome, explore the temples of Egypt, the waterways of Venice or the street arts in Buenos Aires. Our tour guides call every client by name, know their interests, and share their local expertise in culture, cuisine, art, and architecture. Our customers revisit their favorite destinations or explore new ones under the care of our handpicked, highly qualified guides, who are trained in virtual travel, creating lasting memories, as if they are there in person. For more information or to purchase a gift certificate/tour, please visit: discover.live
A 'sweet gesture' from HARIBO. ❤️❤️❤️
We believe that HARIBO Heart Throbs is a super cute, sweet treat that would be perfect for your valentine!
HARIBO Heart Throbs Gift Box is filled with pretty jelly and foam hearts. It's a cute gift box that's perfect for the sweet lover in your life.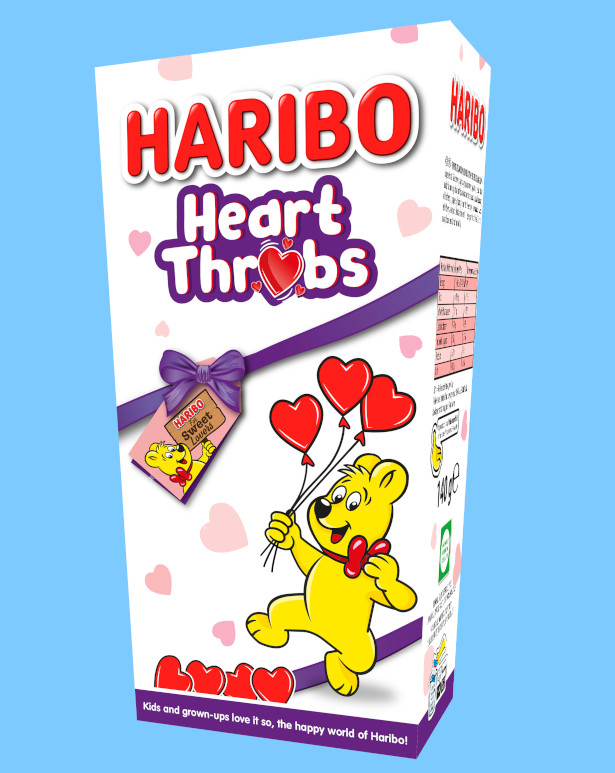 Eflorist offer a variety of stunning bouquets which make amazing Valentine's Day gifts. The bouquets from their Valentine's collection are filled with the freshest stems and arrive in bud so they last even longer in the recipient's home. They have a selection of courier and florist bouquets to suit a range of budgets and tastes. Eflorist's Valentine's bouquets start from £19.99.
Eflorist are still operating contactless delivery on all of their orders to keep their customers safe.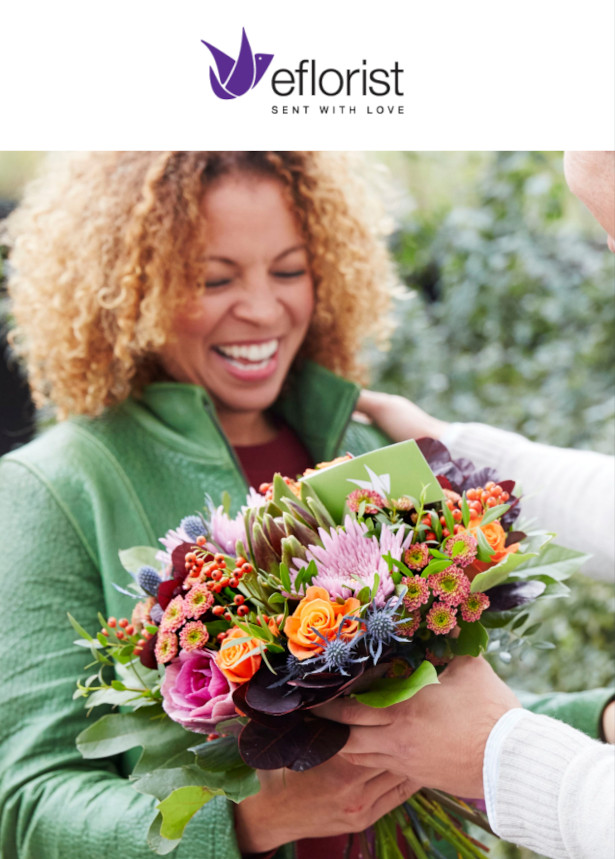 Eflorist delivered their first bouquet in 1947 and haven't slowed down since! Each bouquet has been carefully designed with the lucky recipient in mind. We're committed to supporting our growers, dedicating resources to farming communities across the world and choosing British growers where possible. We have an extensive range of courier flowers, which are carefully packaged and sent via tracked delivery. We're also super proud to support our local high streets, working closely with over 1,500 florist members who craft and hand-deliver our bouquets each day.
See more and buy @ :- https://www.eflorist.co.uk/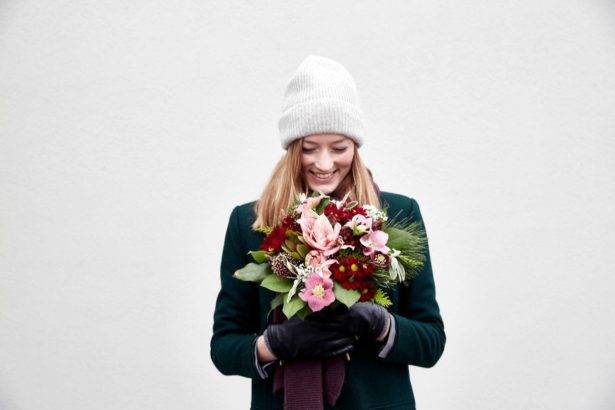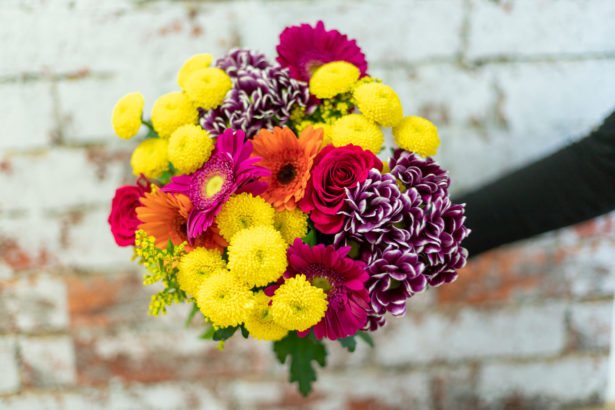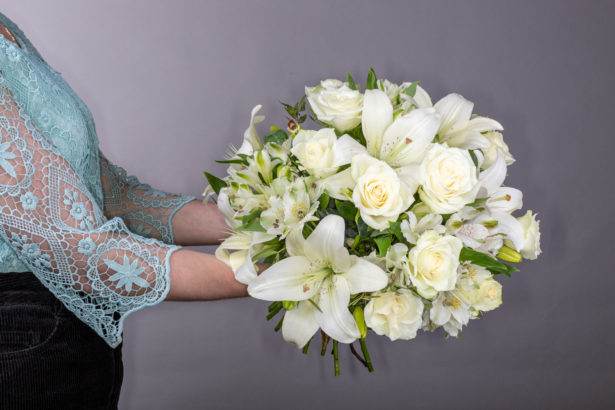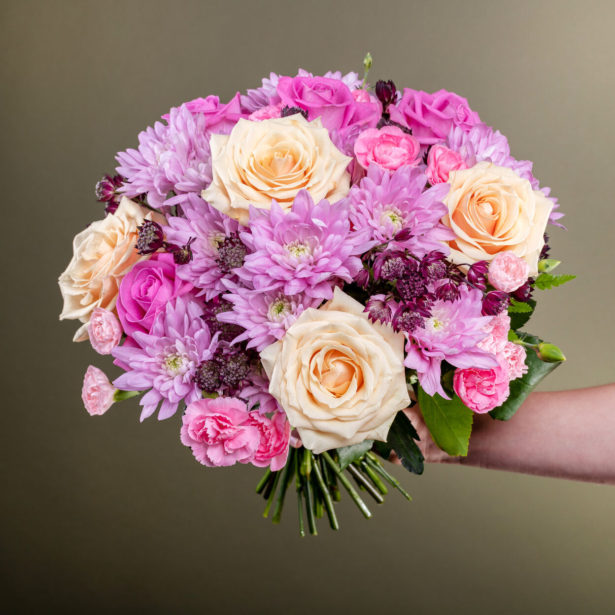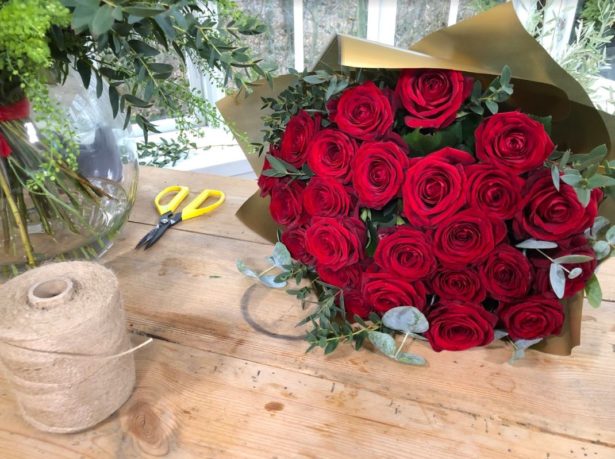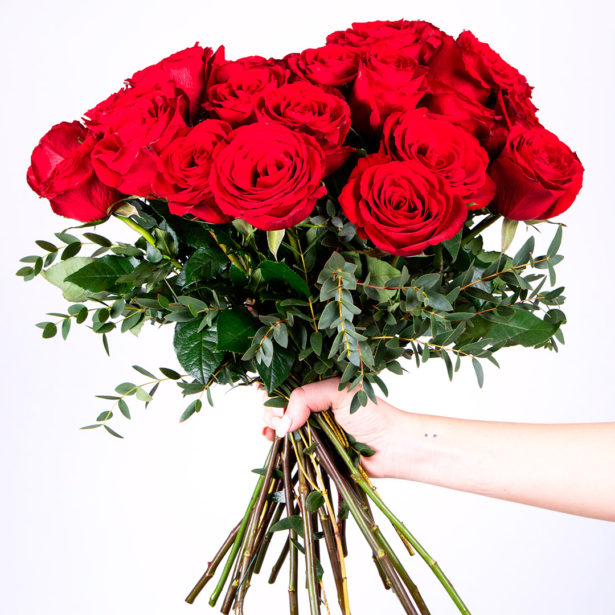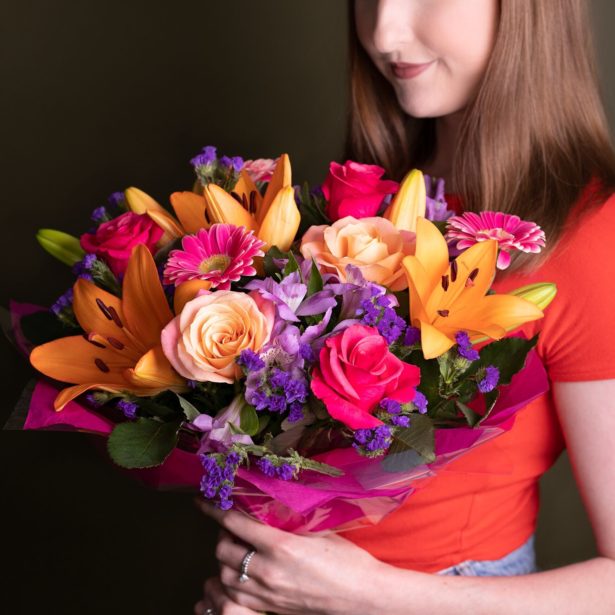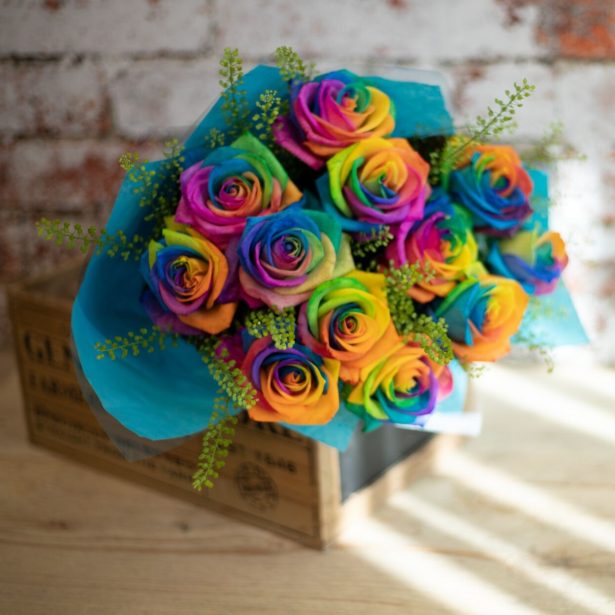 A cute and quirky gift for any occasion Sydd can deliver a message for you… by The Foxglove Tree / thefoxglovetree.co.uk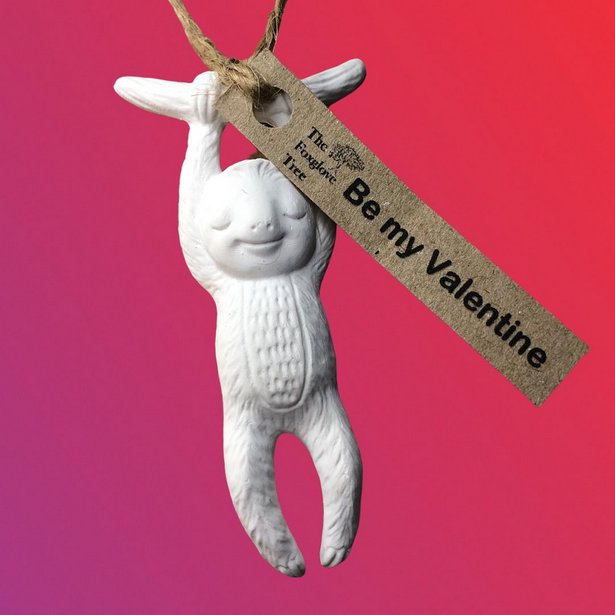 A cute and quirky gift for any occasion Sydd can deliver a message for you. With Valentine's Day not too far away why not send a Sydd fragrance diffusers in one of our gorgeous fragrances.
He is individually boxed and fits through the letter box. We can even include a personalised message so you can reveal your identity or remain a secret valentine 😉
#sendasydd #fragrancediffuser #carfreshener #airfreshener #quirkyvalentine #valentines #valentinesday #valentinegift #messagegift #plasterdiffuser #bemyvalentine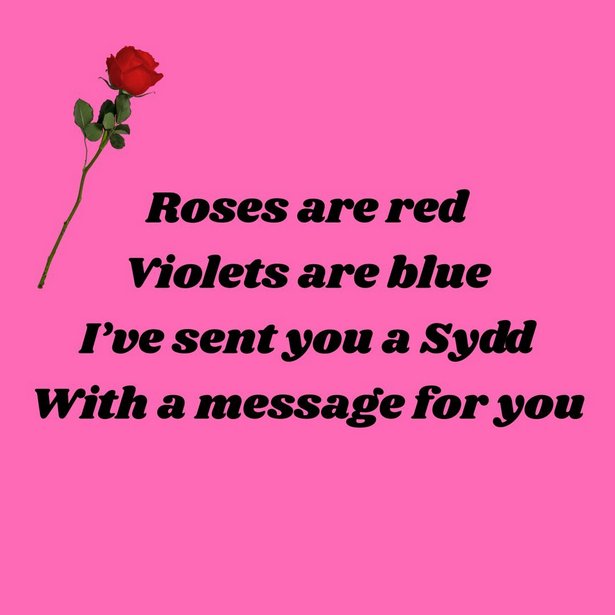 The Shed Collection Ltd, www.theshedcollection.com. A fragrance specialist company based in Bristol where they handmake reed diffusers, room sprays & wax melts in a range of amazing fragrances.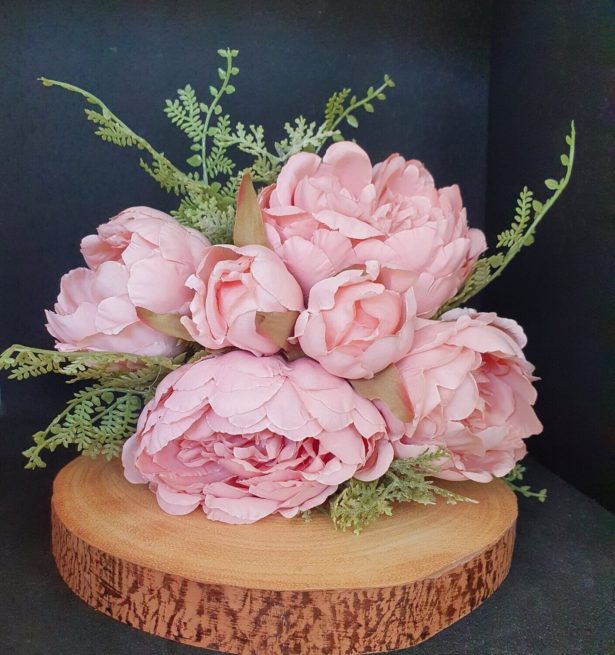 They are all lovely gifts at any time of the year and they will be making their wax melts in the shape of hearts and roses for the rest of January until after Valentine's day itself. The Shed Collection do various other shapes during the year.
They are also working on a range of candles that we hope to release at the start of February to compliment our existing range of products.
The Shed Collection is based in Bristol. We are proud to sell hand poured, highly fragranced long lasting reed diffusers in amazing fragrances sourced from the top UK suppliers. We also handmake room sprays and wax melts.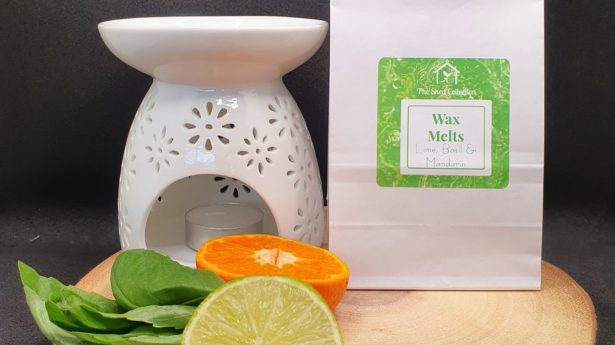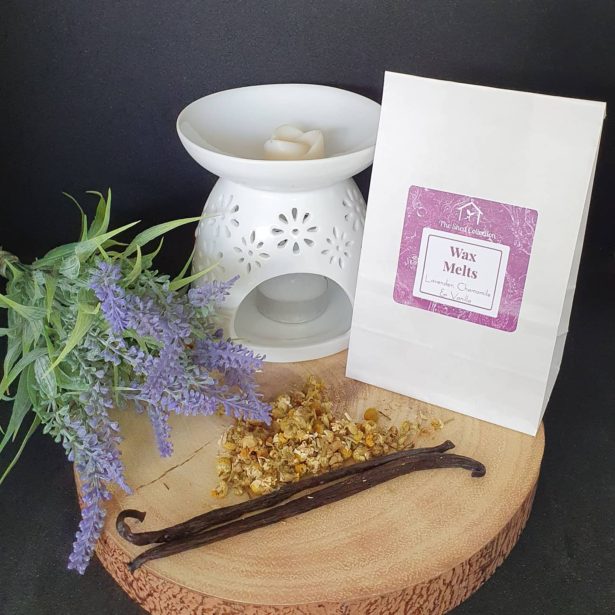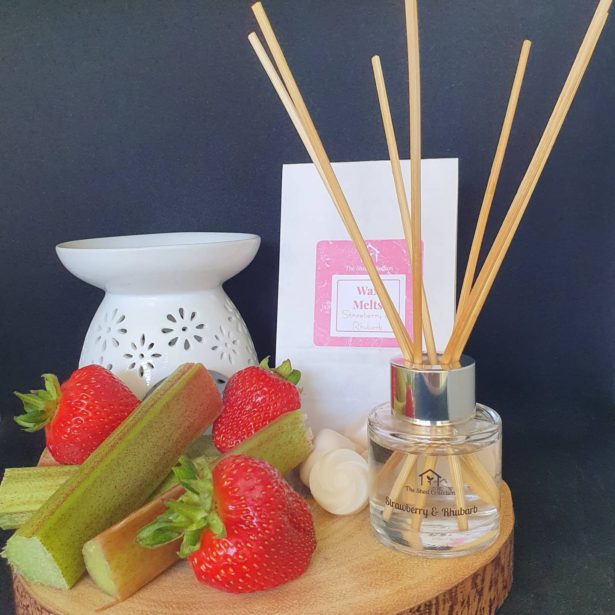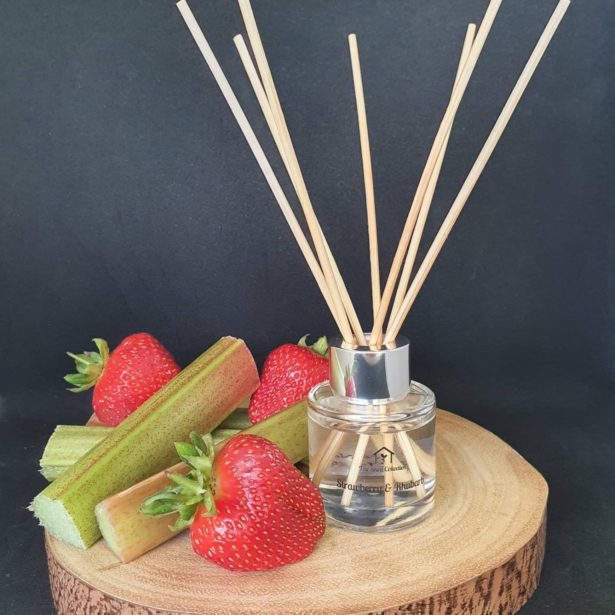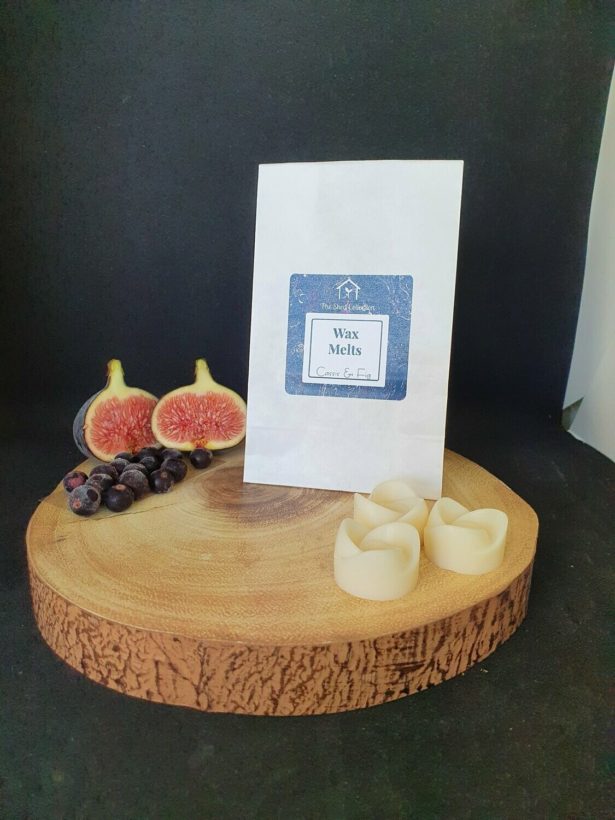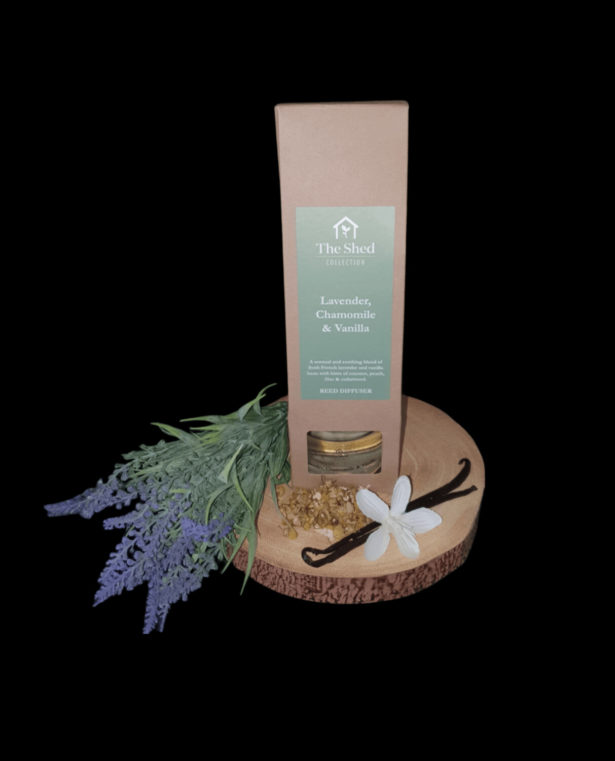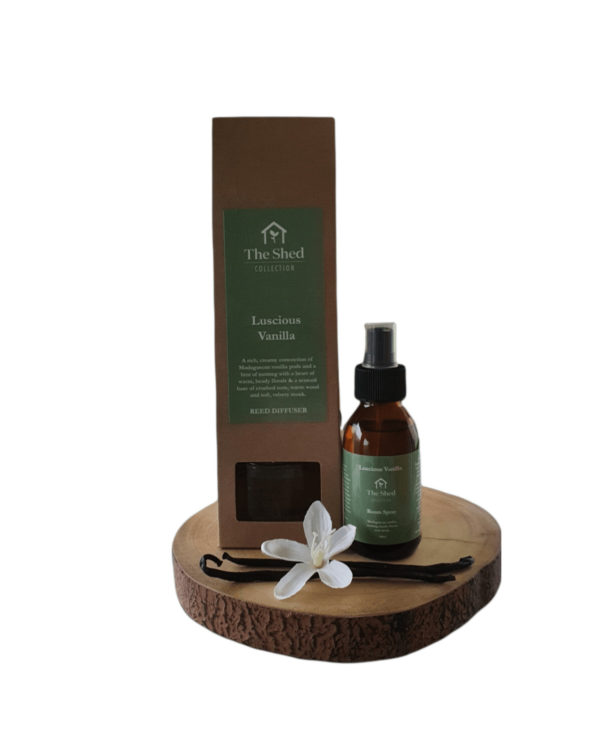 MYPROTEIN'S MUST-HAVES THIS VALENTINE'S DAY
The essential gifts for any fitness lover all under £20!
Whether you are looking for some gift inspiration for a fitness fanatic partner, or want to show your gym buddy that you care, Myprotein has the perfect Valentine's Day suggestions for your loved ones…
Myprotein Impact Whey Protein
Price: £19.99 RRP (500g-Bag)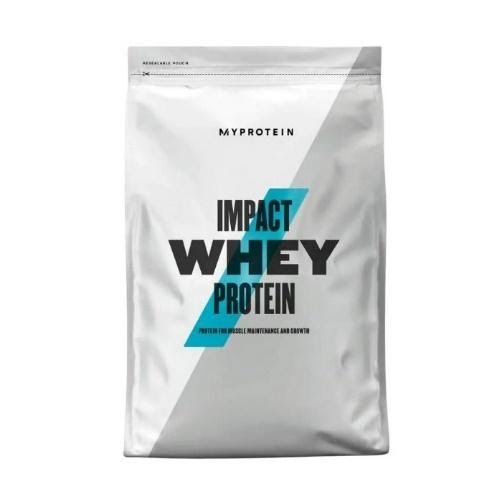 Myprotein's Impact Whey is packed with 21g of protein and officially certified as one of the best protein powders on the market. The Impact Whey also comes in an unrivalled range of over 40 flavours including Ruby Chocolate, Chocolate Brownie, and Natural Vanilla.
Myprotein x Hotel Chocolat Protein Slab
Price: £5.99 RRP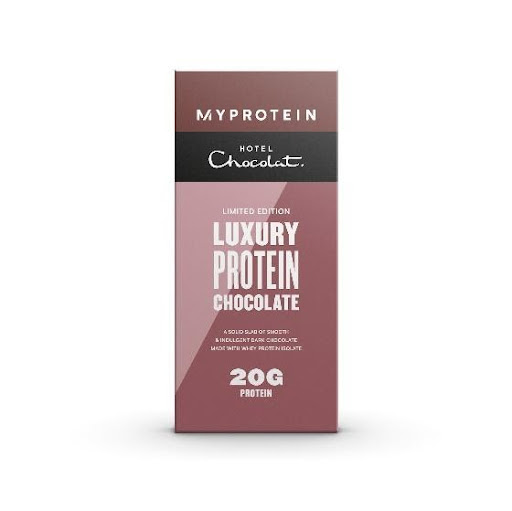 This premium dark chocolate bar from Hotel Chocolat contains 10g of Myprotein's high-quality protein isolate to help support your training goals. Sure to satisfy any sweet cravings, this is the ultimate Valentine's Day treat.
Myvegan Pea Protein Isolate
Price: £17.99 RRP (1kg-Bag)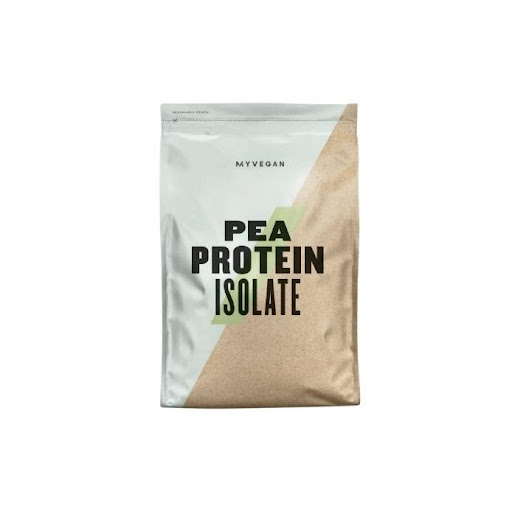 Completely free from soya and dairy, this all-natural blend has 23g of protein per serving, perfect for those on a plant-based diet. Perfect for shakes and smoothies, this blend helps to support muscle growth and maintenance.
MP x Invisibobble Reflective Power Scrunchie
Price: £12.00 RRP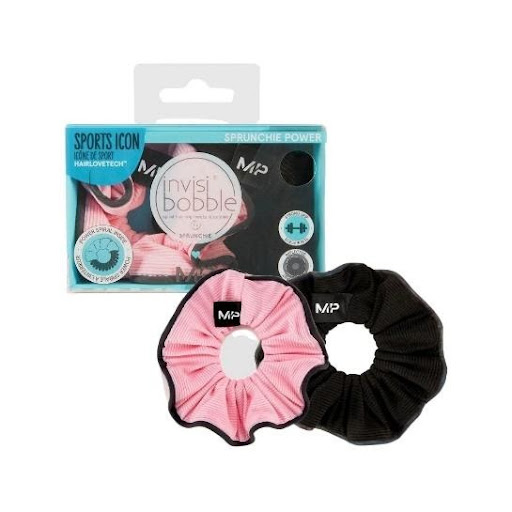 MP has teamed up with Invisibobble to bring you the ultimate gym hair care accessory. This Power Scrunchie keeps your hair in place with its strong grip, no matter how intense the workout. Plus it is guaranteed to be comfy thanks to its unique spiral design.
MP Women's Essential Training Sports Bra
Price: £18.00 RRP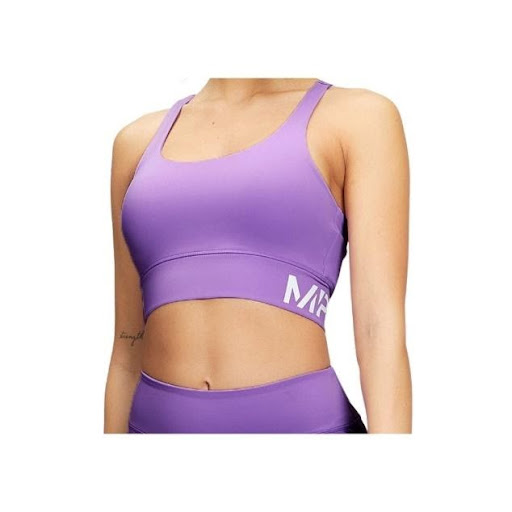 With its racerback design, MP's essential training sports bra is ideal for active days, as well as rest days, and comes complete with sweat-wicking fabric to help keep you cool and comfortable.
MP Men's Original Drop Armhole Tank Top
Price: £18.00 RRP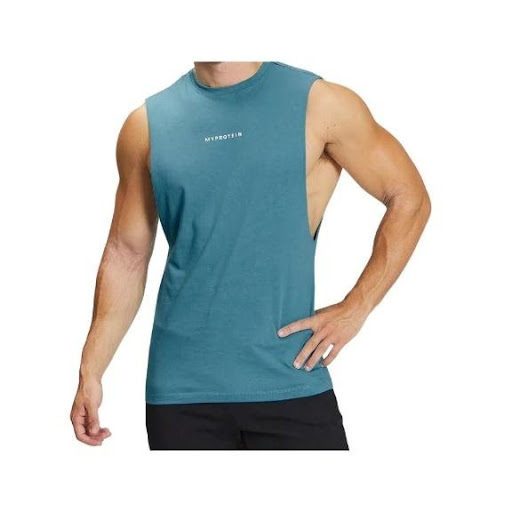 This tank top is made from 100% cotton fabric to keep you comfortable when you are completing a cardio session, lifting or even taking it easy on a rest day.
All the above products are available now from: https://www.myprotein.com/
💚 FROM NIVEA MEN, WITH LOVE – NEW NIVEA MEN SENSITIVE PRO RANGE WITH HEMP SEED OIL 💚
Studies show that 65% of men suffer from sensitive skin[1], so to put the calm back into your grooming routine, NIVEA MEN is proud to introduce its *NEW* NIVEA MEN Sensitive Pro range with nourishing organic hemp seed oil and Vitamin E, comprising three soothing innovations to help you put your best face forward, every day.
The brand-new range includes: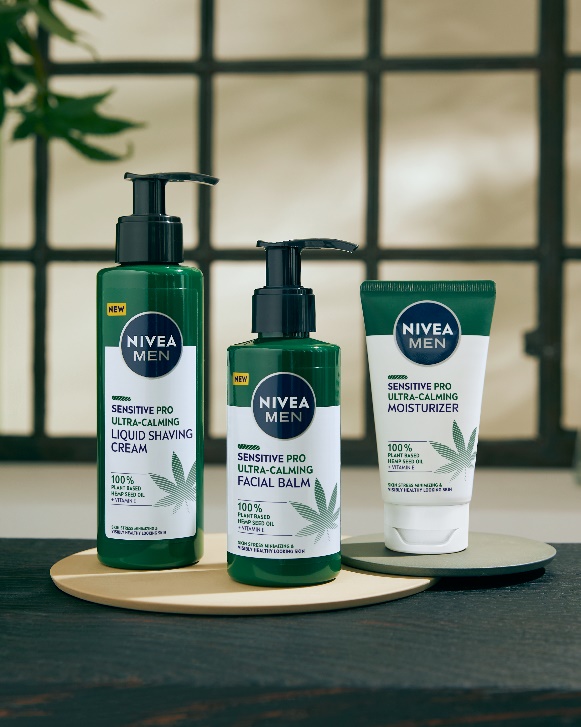 NIVEA MEN Sensitive Pro Ultra Calming Liquid Shaving Cream RRSP* £3.49 – building into a lather with a brush or water and softening hair for an effortless razor glide, the face is simultaneously soothed and protected
NIVEA MEN Sensitive Pro Ultra Calming Facial Balm RRSP* £5.99 – for instant post-grooming relief in a fast-absorbing, non-greasy formula
NIVEA MEN Sensitive Pro Ultra Calming Moisturiser RRSP* £6.79 – ultra-calming and facial hair friendly, the skin is protected from external aggressors and remains hydrated for up to 24 hours.
What's more, the NIVEA MEN Sensitive Pro range cares for skin and planet through its 100% organic hemp seed oil, microplastic-free formula and 97% recycled and recyclable packaging. You can be safe in the knowledge that your Valentine's gift will help your man to both look good, and do good.
Your 8-a-day beauty supplement in one daily sachet.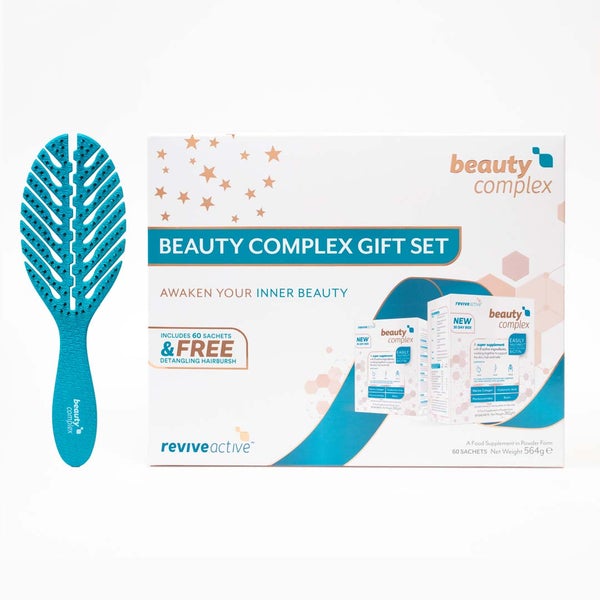 Made using a combination of ingredients chosen to support skin, hair and nails, Beauty Complex is a simple addition to any daily routine. Simply taken once a day by adding a sachet into a glass of water, its light orange and pineapple flavour gives it a unique and refreshing taste! Developed as a powdered sachet for effective nutrient delivery and absorption, it's enriched with marine collagen, hyaluronic acid, phytoceramides and biotin.
This gift set contains two boxes of Beauty Complex, totaling 60 sachets plus a FREE Biodegradable Detangling Hairbrush. The Biodegradable Detangling Hairbrush has thin flexible bristles that safely untangle wet or dry hair, minimising split ends and breakage.
💪 Super Supplements
🏆 Award Winning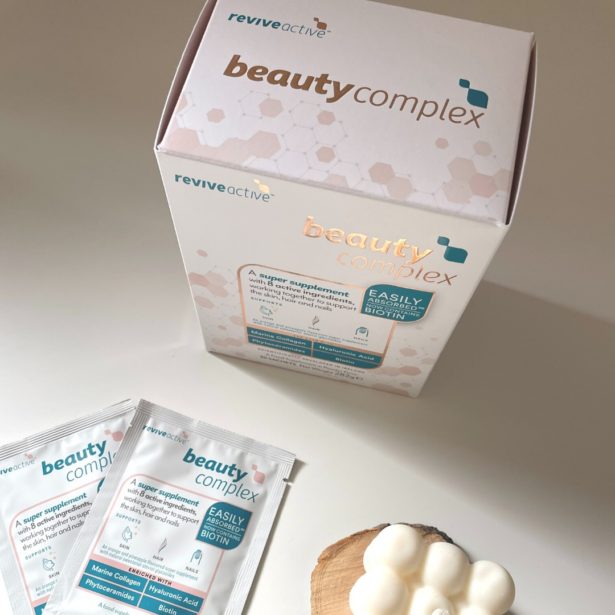 completeME | completemelife.com | better nutrition without the confusion and cost.
Complete Me create the highest quality nutritional blends. They are here to provide better nutrition without the confusion and cost. All of the ingredients in their blends are carefully selected to give the optimal results!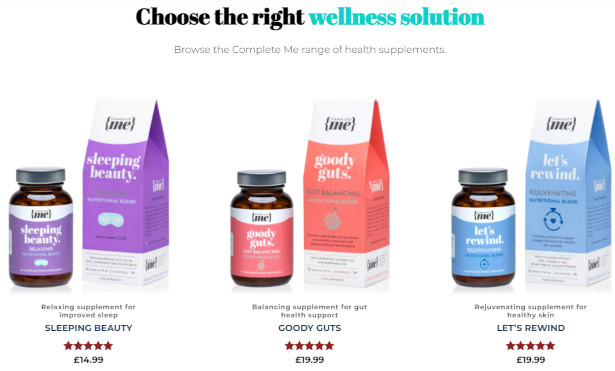 Complete Me is a supplement brand that makes it easy and effective to improve your wellbeing.
Complete Me was started by Natalie Le Bouedec, a registered nutritional therapist to provide targeted supplement blends to address common health concerns.
Two of these blends are due to feature on a live QVC show on Wednesday 29th of September, where Natalie will also be talking through her background in nutritional science.
www.completemelife.com/
@completemelife
"All of our products are manufactured in the UK, in line with current Good Manufacturing Practise (cGMP), and comply with UK and EU regulations. We do not use ingredients that have been genetically modified or irradiated and none of our products are tested on animals. We never use artificial colours, flavours or preservatives."
"We believe your nutritional and wellness routine should be as important as your beauty routine. We spend a lot of time and money, ensuring we look good on the outside whereas we often neglect what is happening on the inside. Changes on the inside can affect how we look and more importantly feel!
Our founder, Natalie was inspired to start Complete Me to break the mould of countless capsules and create a range of targeted solutions.
Each product is synergistically made to ensure it targets the particular reason you are taking it, and we have designed our products based on the most common complaints I often see as a nutritionist."
See the full story buy and get involved @ :- www.completemelife.com
Order by midnight on Wednesday 9th February to receive your order in time for Valentine's Day.
Luxury Gifts | Budget Friendly | Valentines Day Gifts For Her | Mens Valentines Gifts
The Chuckling Cheese Company offer a range of generous hampers, bursting with quality produce. From budget friendly gift boxes to luxury hampers there is something for everyone, with prices ranging from £10.00 to £150.00. Whilst renowned for our eclectic range of flavoured cheeses, The Chuckling Cheese Company are #notjustcheese! Our hampers boast a generous range of cheeses, snacks, tipples, and condiments. We have carefully selected 5 hampers and products which are perfect for gifting this Valentines Day.
Love Cheese Gift Box – £10.00 (Available Now)
Give them your heart with this Valentine's cheesy gift box. This Chuckling Cheese gift box includes our two, special, heart shaped cheeses. A cute, tasty gift to indulge in with your partner this Valentine's Day. These two cheeses are full of flavour! The pink heart is our 'Heart of Lincolnshire' cheese, a mature cheddar which is creamy with a strong flavour. The black heart is our 'Flamin' Heart Chilli Cheddar', a spicy cheddar laced with red and green peppers, chilli powder, and jalapenos, so you can bring the spice this Valentines! After all, you say it best, when you say it with cheese.
https://www.chucklingcheese.co.uk/cheese-gifts/cheese-gift-boxes/love-cheese-gift-box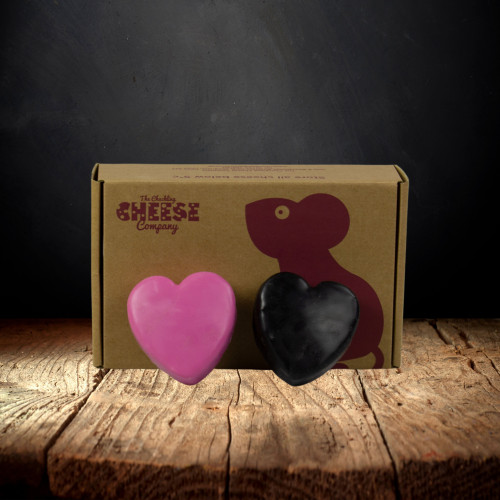 The Man Hamper – £45.00 (Available Now)
Filled with the manliest treats and Comedy Beer for that guy in your life this hamper includes four indulgent cheeses partnered with various chilli jams, sauces & pickles. With a little added fun with a comedy beer & ass blaster pickled onions this cheese hamper will provide the perfect gift for him this Valentine's Day. Bursting with tasty food and drink, this hamper has exceptional value, including Munchies Margherita Pizza Cheese, Black Charcoal Cheese, Cracked Black Pepper Cheese, and Northern Blue Cheese. To accompany the cheeses, we've included Scotch Bonnet Chilli Jam, Potting Shed Pickle, an extra hot BBQ Sauce, and Ass Blaster Spicy Pickled Onions. It doesn't stop there…enjoy your cheese feast alongside our classic Pork Scratchings, artisan cheese biscuits, and finish with Williams Luxury Oat Biscuits. A comedy beer is included to wash it all down with! https://www.chucklingcheese.co.uk/cheese-gifts/cheese-hampers/hampers-for-men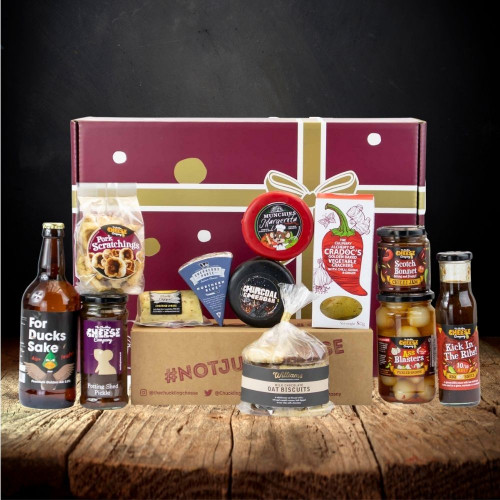 Date Night Hamper – £29.99 (Available Now)
What better way to spend date night than with this hamper! Set the scene for your Valentine's evening with this hamper filled with fiery, smooth and tantalising products! Enjoy a romantic cheese experience with two of our heart shaped cheeses lathered on some of our bestselling crackers, and topped with delicious, beetroot chutney. Pop the prosecco, and crack open your 'Apple of My Eye Cider' and toast to your Valentine.
https://www.chucklingcheese.co.uk/cheese-gifts/cheese-hampers/date-night-hamper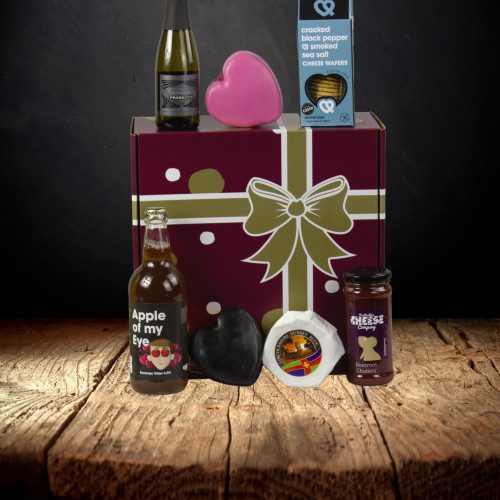 Waxed Truckle 3 Cheese Gift Hamper – £28.00 (Available Now)
Show them you know them this Valentine's Day with a bespoke hamper from The Chuckling Cheese Company. This gift hamper is filled with three tasty cheese truckles, two chutney jars, and crackers of your choice. This Valentines why not opt for our two heart shaped cheeses, our 'Heart of Lincolnshire' cheese, a mature cheddar which is creamy with a strong flavour and our 'Flamin' Heart Chilli Cheddar', a spicy cheddar laced with red and green peppers, chilli powder, and jalapenos (this will certainly spice things up this Valentine's!) Then choose their favourite cheese as the third cheese to make it personal, and show them you know them. https://www.chucklingcheese.co.uk/cheese-gifts/cheese-hampers/bespoke-3-cheese-hamper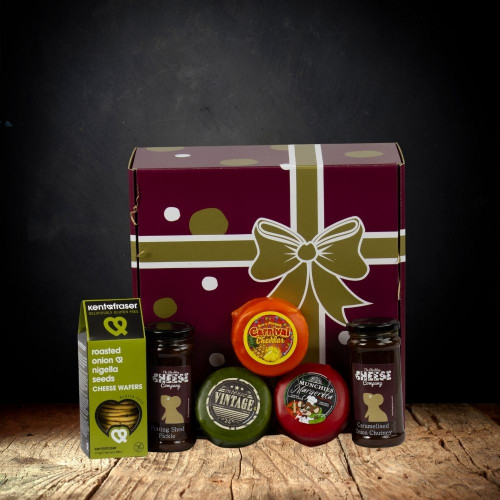 Heart Shaped Slate Cheeseboard – £8.99 (Available Now)
Enjoy your favourite cheeses this Valentine's on a stylish, heart shaped cheeseboard or gift one as a present to your fellow cheese lover. This heart-shaped serving board is ideal for romantic meals, or for presenting a cheese & nibble selection this Valentines.
https://www.chucklingcheese.co.uk/cheese-gifts/cheese-gift-accessories/cheese-boards/heart-shaped-slate-cheese-board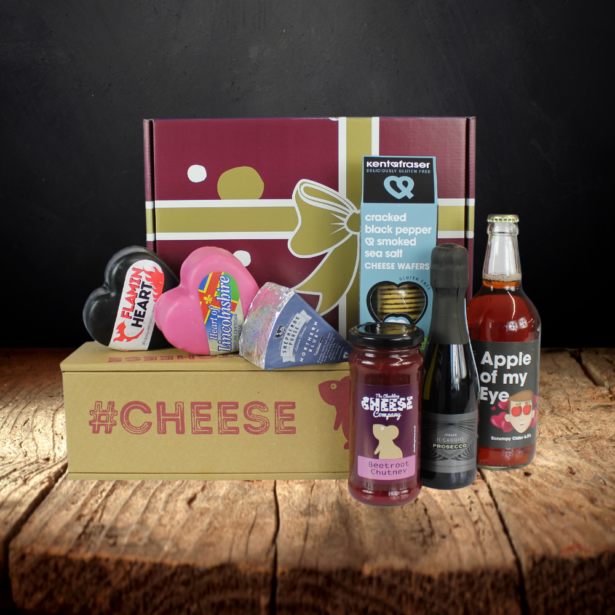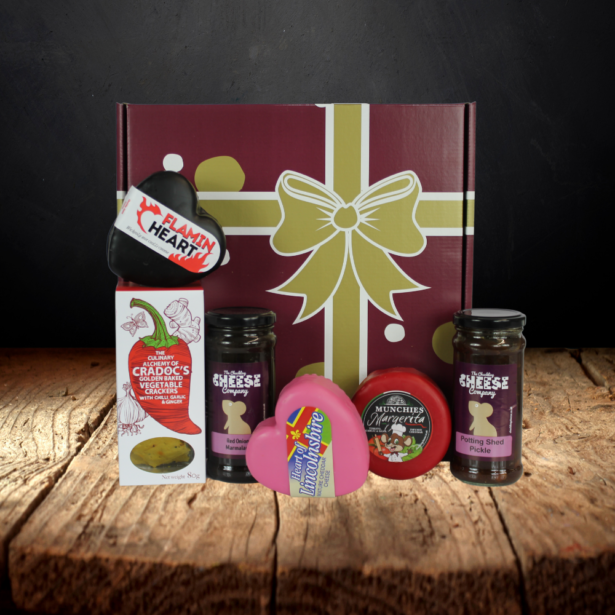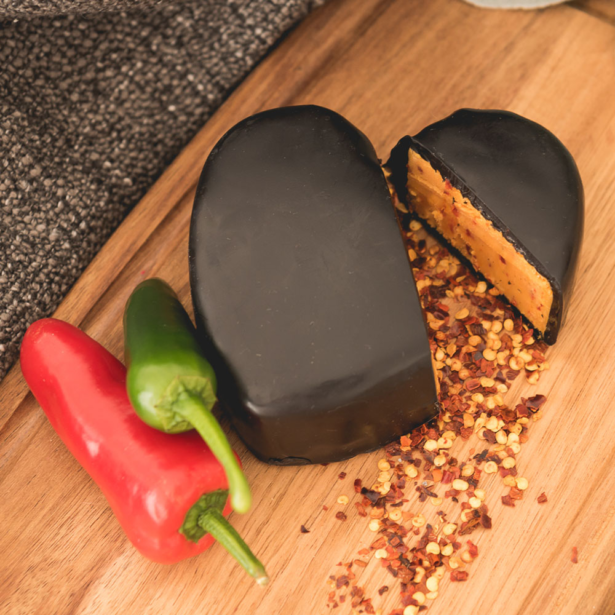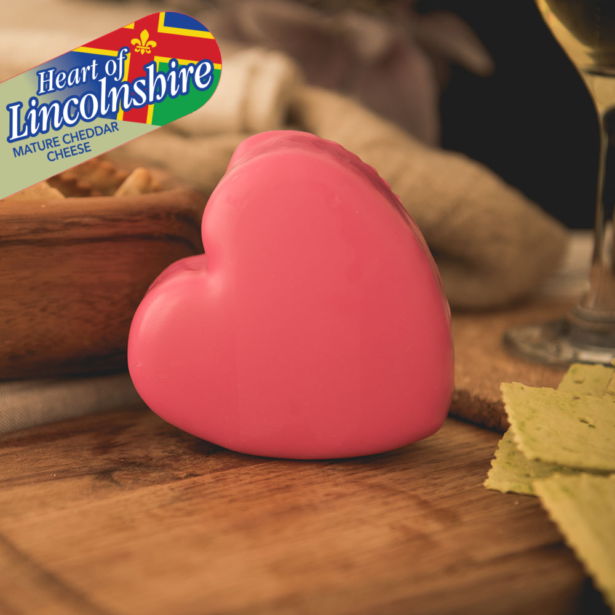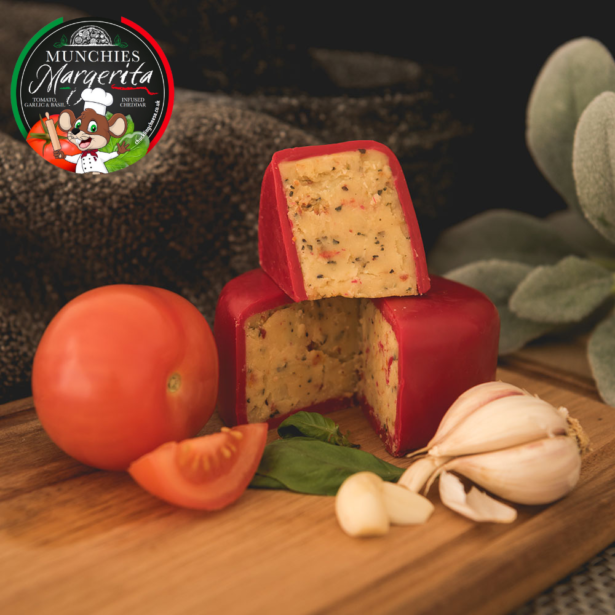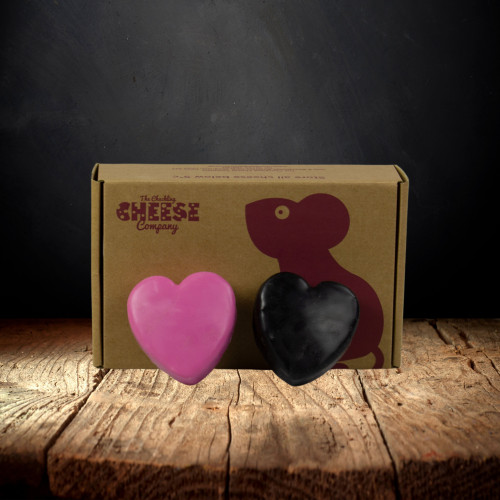 K-IT sprinkler raisers are a great Valentine's Day gift/home improvement hack. KJ Ketterling – Dad-owned Lego-inspired Sprinkler K-IT that revives your home sprinkler system in 4 easy steps.
https://kjketterlingenterprises.com/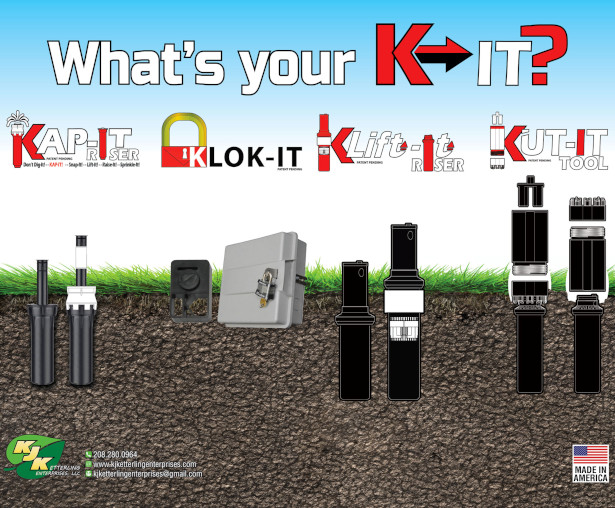 K-IT tools were built on the concept: Elevate, don't excavate. K-IT comes as a tool kit for efficient lawn care and is available at Home Depot. This is the perfect home improvement gift set for yourself or a loved one with a green thumb. See a demo here

Christine's Crafts… Y not make a cute heart bookmark out of a piece of paper! christines-crafts.com
If it really is very last minute how about making a cute heart bookmark out of a piece of paper? All you need is a square of paper, even copier paper will work! You don't need any previous Origami skills as this tutorial will show you what to do and includes video instructions.
They only take a few minutes but make a special home-made, from the heart gift!
Full instructions at https://christines-crafts.com/how-to-make-an-origami-heart-corner-bookmark/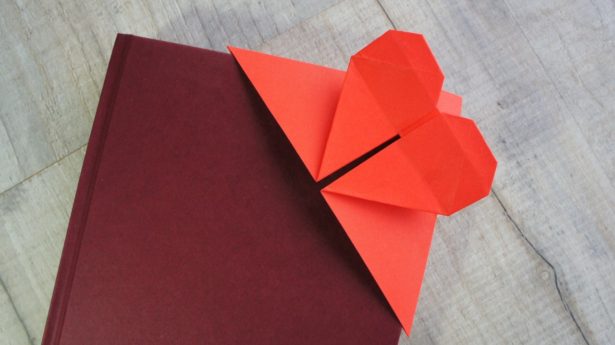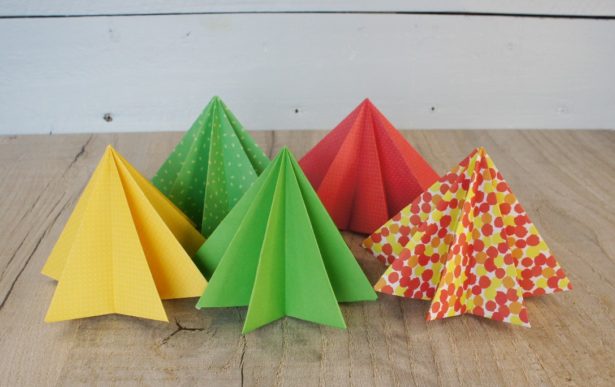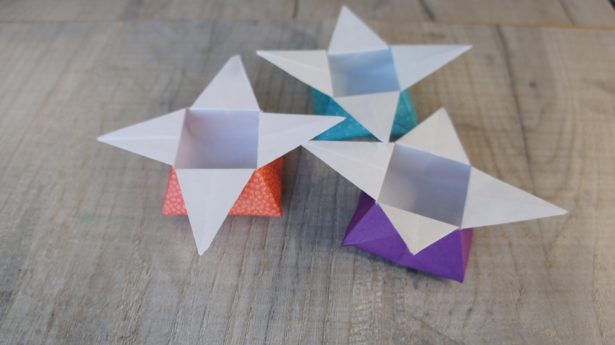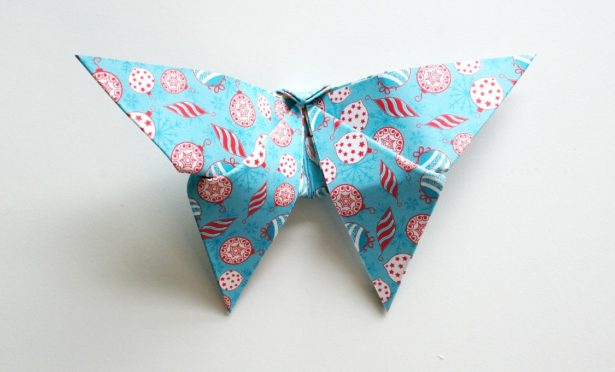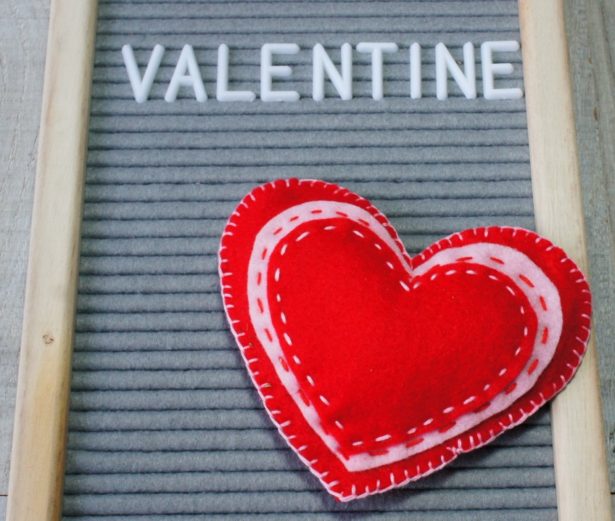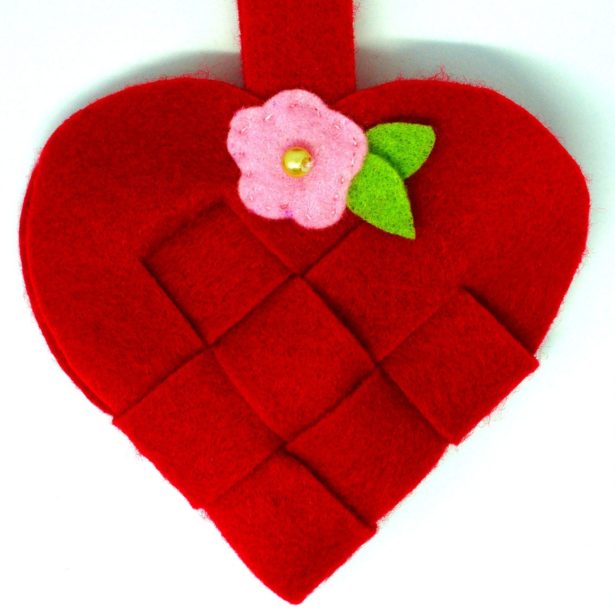 The Ives Handmade Sterling Silver Moon and lava stone necklace for adding Essential oils is a perfect present for the one you love. theives.co.uk
This be purchased with essential oils blend for love or calm.
From their website www.theives.co.uk
£24.99 Or with oils £29.99.
the Ives…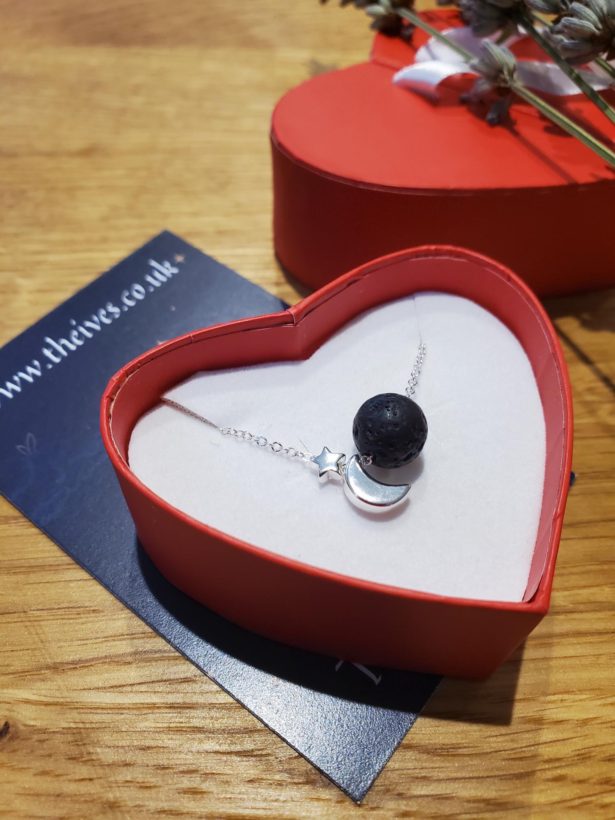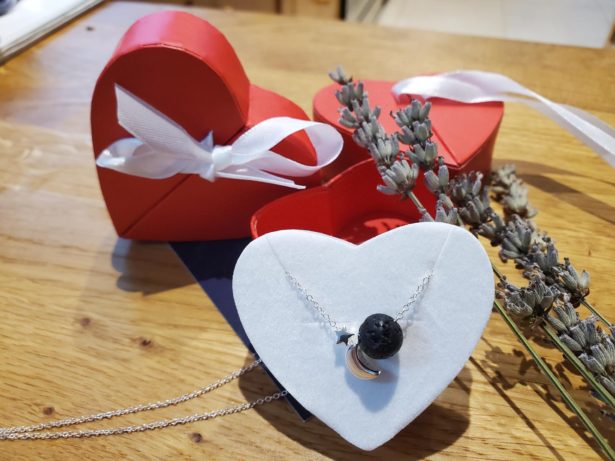 A Valentine's Gift suggestion… stylishly-retro handmade clutch bags (The Mary Q and The Marianne, both £30) from Lisa Hickey Design. @lisahickeydesign
Lisa designs and lovingly creates these accessories herself, and are the perfect quirky way to show your loved one how much she means to you – there is nothing better than by purchasing something handmade…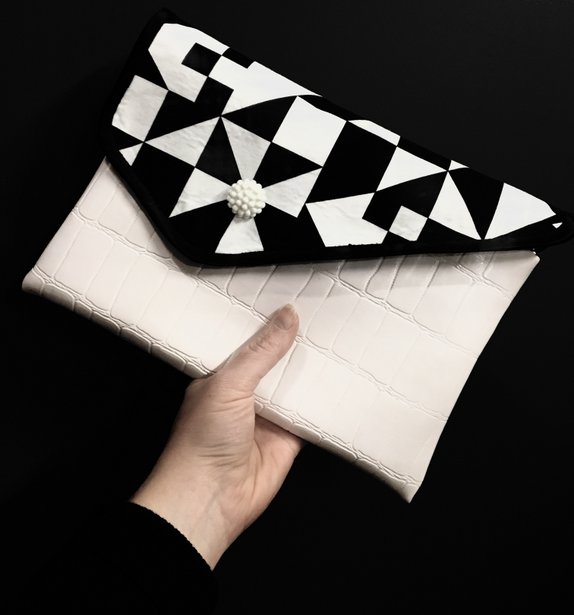 Lisa's products advocate slow fashion, with a retro-chic aesthetic that is both cool, classical and stylish – and are made to last for years to come. She has been nominated by the SHE awards for this year's Best Sustainable Small Business, something of which she is extremely proud: Lisa works hard to promote ethical business and batch products, encouraging multi use and considered buying. Working as a Costume Supervisor for theatre, she has been horrified at the level of wastage generated by the fashion industry, and built her business in response.
Both clutches can be purchased in her Etsy store: https://www.etsy.com/uk/shop/LisaHickeyDesign and retail for £30 (inc. P&P) – I also include a free gift messaging service, to make sure every present is extra special. From previous feedback, they make the perfect gift for every fashionista!
Instagram and Facebook via @lisahickeydesign
1960s inspired bags and accessories created by LisaHickeyDesign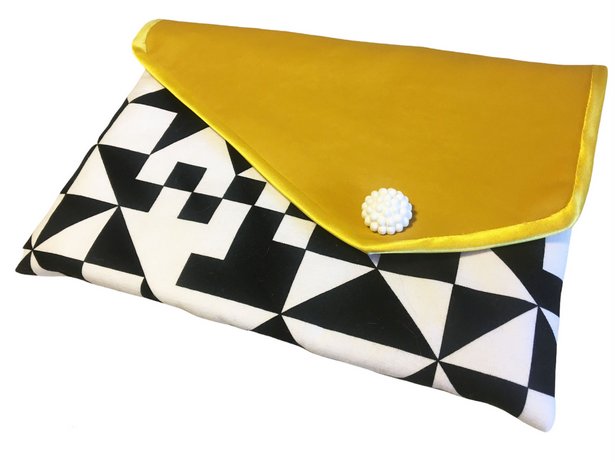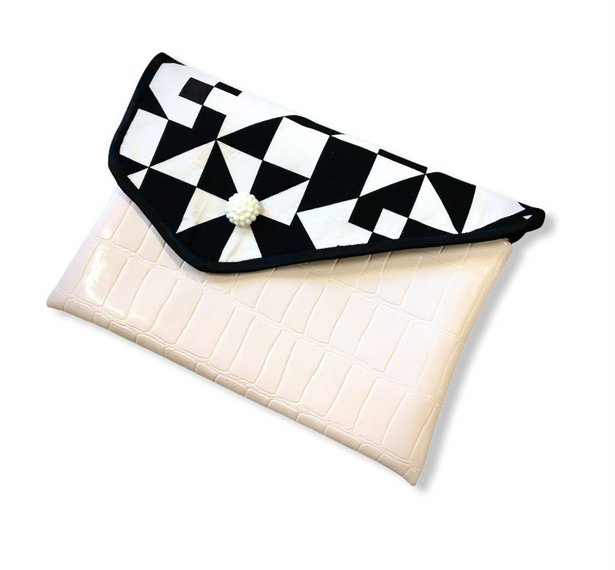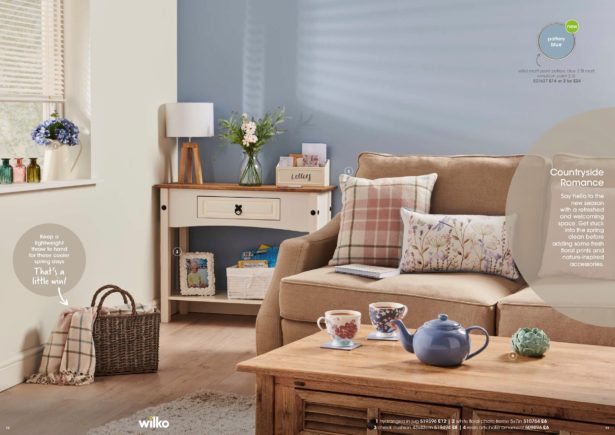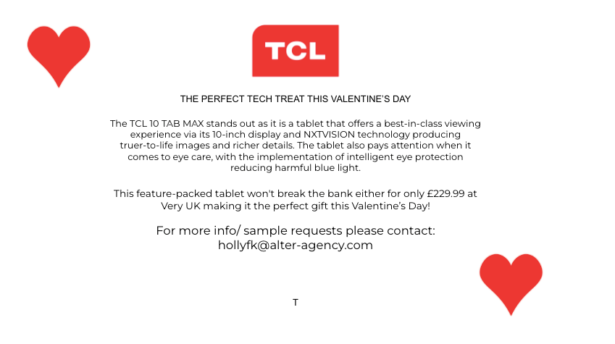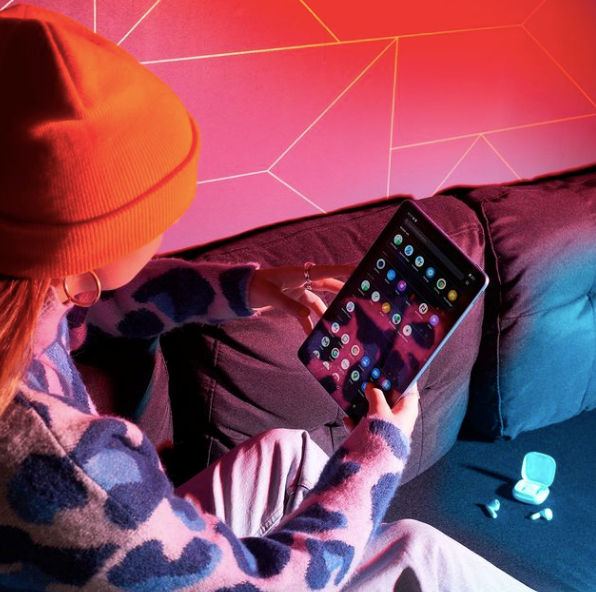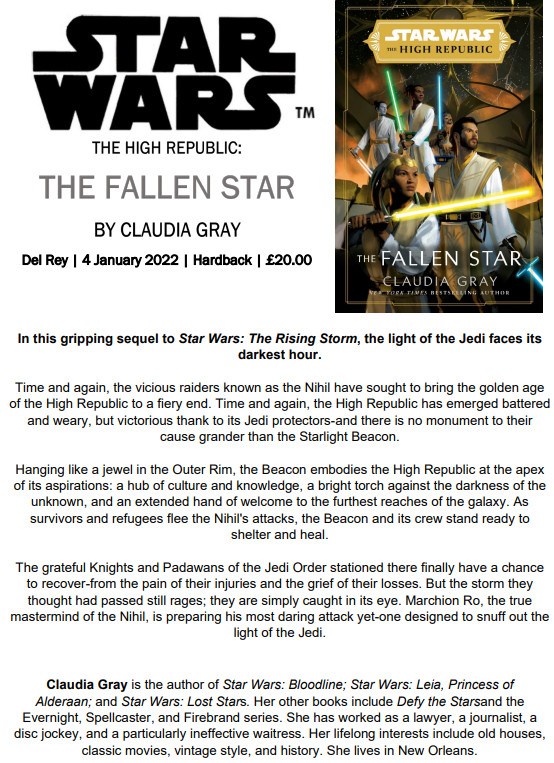 Alison Hughes founded Cream Cornwall in 2012 after discovering a shared passion for creating homeware products evocative of Cornwall that were tasteful, high quality and made in Britain.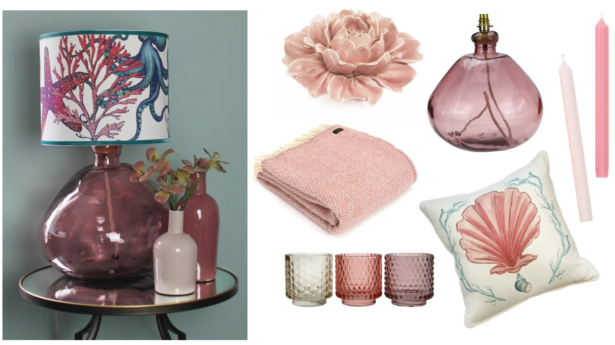 After 14 years in Australia, Rebecca had returned to her native Cornwall. She knew that she wanted to create a brand that epitomised the beauty and diversity of the county and had begun to explore colours and designs for a paint and textile range. Allison had been working for many years as a trend forecaster for a well known design studio in London. It was after a visit to Cornwall to see family that she realised how fed up she was of her daily commute down the Old Kent Road and decided that she'd much rather be driving through Cornish lanes.  This lead to a return to the Cornish coast a year later.
With a shared vision agreed upon, the next challenge would be what to call their new venture. The pair went back and forth on a list of Cornish place names and associated words before one leapt off the page; Cream! It wasn't just a reference to the colour, the food they both love or being the "best of ", but it's safe to say the infamous nightclub in Liverpool and Rebecca's crush on Eric Clapton in her teens also had a bearing on the choice of name!
The pair were so excited when they got their first samples of mugs that they put them in Allison's front window. When people started knocking on the door wanting to buy them, they knew they had created something people wanted. This led them to starting their initial online business, wholesaling to shops throughout the UK and overseas, before opening the business' first shop in Falmouth 2016. This was followed up in July 2018, when they opened in St Ives.
In each beautiful product you'll find Cream Cornwall's distinct coastal identity – inspiration for which Rebecca and Allison find everywhere- and their shared background in textiles, design and trend forecasting affords the entire range a level of quality and attention to detail that keeps customers returning time and time again
Valentine's Day Gift Guide – 2022
Chesterfield Canal Trust
It may not be a gondola on Venice's canals, but Chesterfield has the next best thing – a special St Valentine's Day Cruise along five miles of picturesque waterway from Tapton Lock to Staveley in Chesterfield Canal Trust's newest boat – John Varley II.
• St Valentine's Day Cruise – £30.00pp
Visit here to book online: chesterfield-canal-trust.org.uk/bookings/
Casa Hotel
Treat a loved one this Valentine's to a dining experience in the 2 AA rosette awarded Cocina restaurant. Head chef, Tom Marr has carefully pieced together a marriage of flavours in a three-course menu.
• Valentine's Dining Experience – £60.00pp
Visit here to book online or get in touch:
www.casahotels.co.uk/eat/cocina-restaurant/
01246 245990.
Shop Indie
Give someone special a message of love with a Valentine's card with a difference; one that's finished with stunning red acrylic hearts. Available in wife, husband, girlfriend, boyfriend, fiancé and fiancée.
• Acrylic Hearts Valentine's Day Cards – £3.95
Visit here to purchase online: www.shopindie.co.uk/product-category/cards/occasions/valentines-day-occasions/
Peak Edge Hotel
The perfect rural retreat for a romantic escape in the Peak District this Valentines. Enjoy a special three-course menu featuring the finest seasonal pickings direct from the local area.
• Valentine's Dining Experience – £70.00pp
Visit here to book online: www.peakedgehotel.co.uk/eat/red-lion/
Chatsworth
Chatsworth's award-winning small batch, artisan spirit comes with two Chatsworth stag gin glasses and is the perfect gift for a gin lover.
• Small batch gin and stag glasses gift set – £55.00
Visit here to purchase online: shop.chatsworth.org/collections/hampers-and-gift-sets/products/chatsworth-gin-with-glasses
Chatsworth
With a selection of Estate ales featuring Chatsworth's own recipe Gardener's Tap, these hampers are sure to put a smile on your loved one's face.
• Estate ale and snack selection hamper – £28.50
Visit here to purchase online: shop.chatsworth.org/collections/hampers-and-gift-sets/products/estate-ale-snack-selection
Dronfield Hall Barn
For the art lover in your life then how about a fantastic print by Shona Branigan, an artist printmaker who creates tree prints, wood engravings, woodcuts and drypoint artwork.
• Shona Branigan Dronfield Hall Barn Print Artwork – £55.00
Visit here to purchase online: dronfieldhallbarn.org/product/shona-branigan-dronfield-hall-barn-artwork/
DoubleTree by Hilton Sheffield Park
Treat your loved one to an overnight stay and dinner at DoubleTree by Hilton Sheffield Park with this fantastic offer.
Enjoy an overnight stay with breakfast, complimentary bottle of Prosecco and chocolates, 5-course dinner from the Marco Pierre White Steakhouse Bar & Grill Sheffield Valentine's Menu and exclusive use of the resident's only leisure facilities.
• Valentines Weekend Package – from £149.00 per couple
Book online at www.hilton.com or call 0114 282 9988 or email
sales@doubletreesheffield.com
StraightCurves
Does your partner love crafting? Then this fabulous Bubble Bag Kit is for them. It comes in two sizes and has an embroidery add on kit too. Once crafted, the bags are truly beautiful and can be used as project bags, toy bags, laundry bags or even a summer picnic in the park bag. You may actually need to make more than one!
• Bubble Bag Kit – from £18.00
Available to purchase here: www.straightcurves.co.uk/class/bubble-bag-kit/
Chesterfield Escape Rooms
For a Valentine's lock down experience that won't be forgotten, look no further than the immersive escape games at Chesterfield Escape Rooms.
• Chesterfield Escape Rooms Gift Vouchers – £10.00, £20.00 or £50.00
Available to purchase here: www.chesterfieldescaperooms.co.uk/gift-vouchers/
Love Brewing
If you're looking for a joint hobby, then winemaking could be it. The Wineworks Premium Wine Kit allows you to start making your wine as soon as it's delivered to your door.
• Wineworks Starter Bundle – Premium – £32.95
Visit here to purchase online or purchase in store: www.lovebrewing.co.uk/wineworks-starter-bundle-premium/
Adorn Jewellers
Channelling the glamour of the 1920s, Marcasite has a delicate sparkle. Add a vintage look to your Valentine's Day with this beautiful Marcasite Heart Bracelet and Earrings.
• Marcasite Heart Bracelet – £78
• Marcasite Heart Earrings – £35
Visit here to purchase online or purchase in store:
adornjewellerschesterfield.co.uk/?s=marcasite+heart
Salute
Salute has a range of hampers available that your other half will love. All hampers made to order and customisable to suit the purpose of your gift.
• Salute Hampers – Prices vary
Visit here to purchase online or get in touch for more information:
www.salute-prosecco.com/hampers
salute.prosecco@gmail.com
West Studios
"I got you babe!" This lovable little pig illustration is perfect for Valentine's Day. Blank inside for your own message, the card comes with an envelope and is packed in a compostable cello bag,
• "I got you babe" Card – £2.50
Visit here to purchase online:www.etsy.com/uk/listing/1081248853/i-got-you-babe-card?click_key=2ec0c70e441ad66c6a3703468f55ead98a36cb4f%3A1081248853&click_sum=7179ea1c&ref=shop_home_active_8&pro=1
Customers can get 10% off their order by using code 'Valentines2022' at checkout on the Etsy Store. This offer is valid from 1 – 10 February.
Chesterfield FC
This Chesterfield FC crest tankard will make the perfect Valentine's Day gift for the Spireite in your life!
• Crest Tankard – £25.00
Visit here to purchase online or purchase in the Club Shop: www.chesterfield-fc.com/Product/ProductItem?id=0000-1922#
www.chesterfield-fc.com
01246 269 300
shop@chesterfield-fc.co.uk
Van Dyk by Wildes
Whether you want to treat your loved one to an intimate meal or enjoy a romantic night away, enjoy luxury with Van Dyk by Wildes. Bookings are now available for a romantic three-course menu with live entertainment from a Michael Bublé tribute act.
• Valentine's Day Meal – £39.50 per person
Find out more and book online: www.vandykbywildes.co.uk/valentines-day
Derbyshire Distillery
Gin lovers look no further that a Derbyshire Distillery Gin Experience for a Valentine's celebration you will both love. Start the expereince with a G&T on arrival, followed by a short welcome presentation. You will then enjoy a tour of the distillery, during which you will see how the gins are produced and learn about the fascinating history of the popular tipple.
• Gin Experience – £25 per person
See upcoming gin experience dates and purchase online here: derbyshiredistilleryevents.giftpro.co.uk/
Dotique
Multi award-winning womenswear boutique, Dotique, stocks a variety of designer brands for the style lover in your life.
• Peony Scarves – £14.99
• Katie Loxton Cece Drawstring Crossbody Bag – £32.99
Available to purchase in store or online here:
www.dotique.co.uk
Northern Tea Merchants
Give your special someone some roses with a difference this Valentine's. This romantic brew of Rose Congou Tea from Chesterfield's specialists, Northern Tea Merchants, is best enjoyed without milk as a refreshing afternoon or evening drink.
• Rose Congou Tea – from £2.62
Visit here to purchase online: www.northern-tea.com/buy/rose-congou-tea/
BOING and Myocarditis UK tie the knot ahead of Valentine's Day with a new partnership designed to raise awareness
(Buckinghamshire, United Kingdom) Wednesday, 9th February 2022: Myocarditis UK and BOING have geared-up for one of the busiest days of the year, Valentine's Day, with a brand new partnership announcement. Importantly, the heart disease charity Myocarditis UK and British jewellery brand, BOING, have partnered to help raise awareness and drive fundraising efforts for the rare heart condition, myocarditis, which can cause the sudden death of young and fit people, if left untreated.
Since 2013, the Myocarditis UK charity has worked hard to create awareness for myocarditis both in the public eye and amongst medical professionals as, in many cases, the disease is treatable if diagnosed. Unfortunately, however, if left undiagnosed it can cause fatal heart attacks, especially in people who are particularly active. Myocarditis is responsible for the sudden of death one young adult per week in the UK. In adults, it affects 50% more men than woman and is the 32nd leading cause of Sudden Death worldwide.
As a leading gift brand, BOING is constantly innovating to provide its audiences with unique gifts for every holiday – big or small. Valentine's Day is no exception as the brand taps into one of the top ways to show people you care with its high quality, unique and vibrant rope and leather bracelets and key fobs with silver and steel clasps, made using genuine climbing and sailing ropes. And BOING will be offering 10% off a selection of its bracelets and key fobs, while also donating 10% of these sales to the charity.2
Head of Myocarditis UK Development and Fundraising, Sarah Baker, said: "It's so great to be launching this partnership with BOING, as much of the work we do with Myocarditis UK revolves around raising awareness for this little-known disease. Our goal is for both the public and the medical community to be informed about the symptoms and what questions to ask of their healthcare professionals.
"We are also passionate about raising the importance of heart screening and heart care amongst young athletes – especially those at semi -pro and pro level as implementing regular screening after athletes have taken time off for illnesses, especially viral illnesses, can help prevent as many tragic, fatal cases as possible. Partnerships like this are such a useful way to achieve this level of awareness."
Founder of BOING Jewellery, Kerry Harvey-Woodhead added: "We honoured to be partnering with Myocarditis UK to help amplify the charity and to bolster its fundraising efforts. It's such an important cause to be working towards, and as much of our customer base live highly active lifestyles, it's a fantastic opportunity to raise awareness with young, active people."
Not only will the partnership aim to help fundraise money for the vital research into the disease, but crucially, raise awareness among the public. This awareness is an essential part of Myocarditis UK's work, as the rare disease often presents as prolonged flu-like symptoms and will go undiagnosed and untreated in many cases.
The difficulty in diagnoses lies in the way myocarditis often presents as something else, and the symptoms mimic other illnesses. Especially in young people, it presents as ongoing flu-like symptoms, fatigue, or even as anxiety. This makes it difficult for doctors to diagnose as in many cases, individuals are healthy, fit and regularly active.
To find out more about Myocarditis UK and how you can help please visit the charity's website at myocarditisuk.com.
Seggiano Olive Wood Heart Board
Price: £23.90
Dimensions: Average width 23cm
Shopping link: seggiano.com/product/olive-wood-heart-board/ or, available at fine food delis and retailers nationwide
For the love of cheese. Artisan Italian brand Seggiano knows there's no quicker way to the heart than through cheese…
This beautifully crafted board made by the Marchini family is card carved from wood originating in hills of Tuscany where trees are pruned to keep them renewed and healthy. Much of the wood is over 300 years old, so your aged cheddar will be in good company.
Seggiano recommends loading the board with your favourite cheese, paired with one of their Baked Fig Balls, a handful of Puglian Rye Biscuits and a dollop of Calabrian Fig Jam, or better still a drizzle of Raw Chestnut Honey which goes particularly well with Pecorino.
We are offering couples the chance to have their caricatures drawn live via our Zoom room 'DATE-NITE'
It takes just a 30 minute session to draw each person, we then edit a small video of the drawing in progress and then insert their heads onto a Cupid body and heart and the 5 minute video is sent to the lovebirds along with a digital file of the finished picture!
Check out our DATE NITE page @ robertleehensby.com/date-nite
FINIS Smart Goggle, a wearable that makes swim tracking fun and convenient.
Who: FINIS, an international swimming company designs innovative and high-quality swimming products to help people of all ages and levels learn to love swimming.
What: FINIS Smart Goggle
Where: FINISswim.com
Why: The FINIS Smart Goggle is a unique gift for those in your life who love to find new ways to workout more efficiently. It's a swim tracking game-changer that displays splits, set times, rest times, and other key metrics while keeping a free field of view during swims. It's very convenient when you're in the middle of a tough set, keeps you motivated, and makes it easy to share your stats with others from within the app. It's intuitive and easy to use and also loved by Olympic athletes like James Guy, the most decorated FINIS athlete during the 2020 Tokyo Summer Olympics and Mallory Weggemann, Paralympic Gold Medalist.
Give the gift of a romantic night away and 1000 litres of water to those who need it most with Hotelgift.com
Give the gift of a romantic night away with a beautifully designed, personalised hotel gift voucher which can be redeemed at over 270,000 hotels and in 140+ countries worldwide. The lucky Valentine gets to decide where they want to stay, when they want.
Designed to look like a golden "Do Not Disturb sign" and personalised with an image and heartfelt note, unlike with other gift vouchers, the Valentine still gets the excitement of opening a beautiful, thoughtful present, and a romantic night away of their choosing to look forward to.
What's more Hotelgift is perfect for the eco-conscious Valentine as every voucher purchased gives back to the planet. For every Hotelgift bought and for every gift card that is redeemed for a new hotel stay, 1000 litres of water are donated to support local communities in places that need it most through a partnership with Made Blue.
Gift vouchers can be purchased from as little as £25 and are posted internationally free of charge with guaranteed delivery in times for Valentine's Day for orders placed on or before 7th Feb. Alternatively, customers can choose to email or print the voucher themselves making it the perfect gift idea for last minute shoppers.
Hotelgift aims to be a 100% zero waste company by 2025. For more information or to purchase visit www.hotelgift.com
VALEN-STAIN'S DAY
THE MOST ROMANTIC DAY OF THE YEAR IS FILTHIER THAN YOU'D EXPECT
As Valentine's Day fast approaches, Brits will be getting ready to celebrate the most romantic day of the year with their loved ones.
Whether that's feeding each other chocolates, having breakfast in bed, or sharing a bottle of wine over a candlelit meal, love will truly be in the air.
However, as people get lost in each other's eyes, their attention may be compromised, so accidental spills and stains in the home are often inevitable.
So, to help the hopeless romantics out there, cleaning and laundry experts, Dr. Beckmann have identified the stains that are bound to occur this Valentine's Day weekend and how to ensure they don't turn a night of romance into an everlasting messy affair!
TOP 10 VALEN-STAINS
1. Body paint
Valentine's Day may see couples' experiment with items such as body paint and massage oils. Whilst these products may be fun to use, the cleaning aftermath can often be a nightmare. If you end up with paint or oil on your carpet using a specific product, such as Dr. Beckmann's Carpet Stain Remover is the easiest way to eradicate the stain quickly.
2. Lipstick
Valentine's Day is the perfect day to pucker up and share a kiss with your loved one, so lipstick stains are inevitable. A make-up stain can be stubborn to remove, so act quickly and remove as much excess lipstick off the fabric as possible without smearing it further. Dab the stain with a warm, damp cloth and once this has been done apply a stain remover and this should do just the trick.
3. Chocolate
Chocolate is the go-to gift on Valentine's Day, however this sweet treat can soon turn sour when its smeared into the carpet or spilt on the sofa. Make sure to scrape any excess chocolate off the stain before treating and then blot the mark with a damp cloth. Finally apply a stain remover or detergent to the stain and scrub, scrub, scrub!
4. Strawberries
One of the most romantic fruits, but also one of the most troublesome if spilt! If it's dipped in chocolate or on its own, those pesky red stains are sure to make a bold appearance on your clothing. However, don't panic, make sure to flush the stain with cold water and apply Dr. Beckmann's Stain Devils – Fruit and Drink, allow to soak for around 15 minutes and then rinse.
5. Coffee
Having breakfast brought to you in bed is a lovely treat but be careful of coffee spills on your bed sheets. Tackle the stain as fast as possible by rinsing with cold water and then dab with a stain remover. Make sure to act quickly, as the longer you leave it the more difficult to remove.
6. Fake tan
We all want to look and feel our best, whether that's getting a new haircut or topping up on the fake tan. However, the bronzed look often comes with a cost – pesky orange stains on clothes and bedsheets. If you realise that your white fabrics are looking quite dull and discoloured, then Dr. Beckmann's Glowhite ULTRA is the perfect laundry whitener to get them gleaming again. Simply pop your items in the wash with the product and wait and see for the sparkling results.
7. Red wine
Sharing a bottle of red wine with a partner is an intimate occasion, however after a few glasses the night can quickly turn into a messy one and red wine stains can be difficult to get out of your carpets and upholstery furniture. If you have an unfortunate spillage, make sure you blot the alcohol with a cloth until the liquid is absorbed, then sponge with cold water. Dr. Beckmann's brand-new Upholstery Stain Remover is great to have in the cupboard ready and waiting to tackle those unfortunate spillages.
8. Candle Wax
Candles ooze romance and sets the mood for a picturesque evening, a candlelit dinner is the epitome of romance. If there is a spillage, allow the dripped wax to harden, then delicately scrape off excess wax with a blunt knife. Rub white vinegar using a damp cloth into the stain then leave to soak and keep your fingers crossed.
9. Flowers
The statement Valentine's item can leave a permanent stain on your clothes if not treated quickly. Blot the stained fabric with a damp cloth then prepare to wash the garment. Use a stain remover to help break apart the stain.
10. Takeaway
Eating in is the new going out, so if you're spending Valentines at home with a takeaway in front of the television, then a stain on your sofa is bound to occur. Greasy finger marks on fabrics can be an eyesore and a nightmare to remove, if you have any on your sofa cushions, work some detergent into the area and allow it to soak, then pop it into the washing machine and follow the material's washing care instructions.
On the top tips to help tackle Valen-stains, Dr. Beckmann spokesperson, Susan Fermor said: "Romance is truly in the air over Valentine's weekend, so no one wants to spoil their evening (or morning after) scrubbing stubborn stains, so we wanted to offer top tips to treat the spills quickly and efficiently, without any fuss. Follow our top tips to ensure your Valentine's Day stains are quickly forgotten about and your day goes from cleaning to beaming!"
Check out Dr. Beckmann's product range to help tackle those stubborn stains here: https://www.dr-beckmann.co.uk/
Freckly chocolates, heart shaped lollies and love hearts. The perfect Valentine's Day box to say
"I Freckly Love You!"
$59.00 Can be purchased from
www.frecklyfaces.com/product/freckly-valentines-day-box/
Freckly Faces is a social enterprise established by a young man on the autism spectrum, he lovingly hand makes all the chocolates and sells them to chocolate lovers the world over. Read more about Richard and his chocolates at www.FrecklyFaces.com
Beatrix Potter: Drawn to Nature (product available from 12th February).
The book (available to buy now), Beatrix Potter: Drawn to Nature, draws on the V&A's collection of Beatrix Potter's artwork – the largest in the world – and little-seen material from international collections. This beautiful book explores her achievements as a naturalist, artist-storyteller and sheep farmer, and her legacy in preservation of the Lake District.
Basubu
"Basubu is an online marketplace for the world's best yoga and meditation retreats. Our listings are carefully curated and make the process of booking your getaway that much easier. For the more adventurous, some retreats include activities such as wild swimming and trail running, so Basubu really has something on offer for everyone. We offer gift vouchers to purchase for loved ones so that they can choose a super special retreat to attend. This is a lovely way to give your loved one the gift of appreciation, rest and relaxation." gy7o6mynxqk.typeform.com/to/QSe8MB5w?typeform-source=basubu.com&utm_source=In+Touch+Rugby+UK&utm_medium=referral&utm_campaign=Valentines_gift_guide
UNLUCKY IN LOVE?
THE DUNGEONS IS CELEBRATING ICONIC BACHELORETTE BRIDGET JONES THIS VALENTINE'S DAY BY OFFERING FREE ENTRY TO SINGLETONS WITH THE SAME SURNAME
The UK's darkest attraction is bringing a little light to Valentine's Day this year, as the York and Edinburgh Dungeons announce that all those looking for love with the last name 'Jones' will be entitled to FREE entry on February 14th.
Rather than wallowing in the misery of being alone this Valentine's Day, lucky guests on their lonesome can revel in the darkest and deepest secrets of York and Edinburgh's history for no cost at all!
The cult classic rom-com, Bridget Jones, hit the big screen just over 20 years ago, so to celebrate the anniversary and those unlucky in love like the relatable lead character, the York and Edinburgh Dungeons will allow those who share a last name with Bridget free entry for Valentine's Day only.
The UK attractions, renowned for gripping storytelling and spooky live actor shows, are also offering out Valentine's Day Survival Kits to the first 20 singletons who enter the Dungeon's cells…if they dare!
Armed with a black rose and an extra pair of BIG pants, just like Bridget herself, the survival kit will also include a lovesick bag, so those who see any form of romance throughout their visit have a bag at the ready!
Guests will be able to indulge on the York Dungeon's stories from Guy Fawkes to Isabella Billington and visit the Edinburgh Dungeon's The Green Lady, Elizabeth Elphinstone, who was also known to be the leading lady in her own tragic love story.
Mark Mattinson, General Manager of The York Dungeon, said: "Valentine's Day can be a difficult time for some, that's why this year the Dungeons is offering those who share their name with the classic big screen character – who is usually down on her luck in love – the chance to enjoy the attraction for free!
"So, leave the ice cream in the fridge and keep those pyjamas under the pillow and come out and celebrate Valentine's Day at the spookiest attraction in the UK. Here, at the Dungeons we celebrate all those (in)famous characters and we wanted to show that Valentine's Day isn't just for those head over heels in love. Who knows, singletons may even find the one they're looking for down in the depths of the dungeons?!"
To receive free entry to The York and Edinburgh Dungeons, simply visit either attraction on Valentine's Day (February 14th) and prove your name by showing identification.
For further information and for opening times, please visit the website here: www.thedungeons.com/
Think Winner and Give Healthy Skin Care this Valentine's Day
Sure tickets to the big game are great, but this Valentine's Day why not think outside the norm (he'll probably watch the game at home on the big screen instead!), with a present that will become a daily experience. With men investing more in their appearance, why not up his game by giving skincare winners that Cleanse – Hydrate – Refresh – Protect. Make it easy for him to get healthy skin and look his best with MËNAJI Valentine's Red Tube gift set. Our unique V-Day set features four established best-sellers and comes ready to gift in a Valentine's Red Tube. Priced at $75, it includes Free Fedex Second Day Shipping. This multiple product gift says L-O-V-E in any language!
Our curated Valentine's Day set includes proven winners that keep men groomed and camera ready – our MËNAJI Deep Cleansing Masque, MËNAJI Power Hydrator, MËNAJI 911 Eye Gel, and Lip Agent with SPF 15. If you are curious about men's skincare, it's not a luxury even though guys are into the gift of quality skincare. MËNAJI provides men daily skincare needs to boost overall skin health.
About MENAJI Worldwide, LLC:
MËNAJI is an established leader in men's grooming, offering advanced skin care specific to a man's needs while investing in research and product testing to create the best formulas. The company has enjoyed a meteoric increase in its following, coinciding with the social media mentality that a man's self-esteem is improved when looking his best.
Refining the standards men have toward their grooming regimen, MËNAJI is known for such cutting-edge products as Liquid Powder Shine Eliminator – the product makeup artists swear by due to its results-driven performance – as well as Urban Camouflage® vegan-formulated concealers that coverup dark circles and blemishes with a natural application.
"MËNAJI's innovation has been at the forefront of men's grooming with products used by top professional groomers, makeup artists and stylists for their celebrity clientele. Now, given today's image-driven world, our problem-solving skincare and HD cosmetics are in demand by men who know the importance of healthy skin and looking camera-ready 24/7, and our brand is more relevant than ever," says MËNAJI CEO/President Pamela Viglielmo.
Handles + Hashtags:
Instagram: @menaji_skincare
Facebook: @menajiskincare
#menaji
MALE MENOPAUSE
THE UNSPOKEN TABOO SUBJECT IN MEN'S HEALTH
HEALTH & WELL-BEING ENTREPRENEUR LAUNCHES
ALPHAGENIX TO HELP IMPROVE AWARENESS AND TREATMENT FOR MEN'S HORMONAL HEALTH
One of the UK's leading health and well-being entrepreneurs is on a mission to educate British men about a taboo and unspoken subject in men's health, the 'andropause' also known as the male menopause.
Ross Tomkins, Author, Investor, Entrepreneur and qualified Physiotherapist decided to set up Alphagenix to raise awareness and educate men about the andropause and how they could improve their hormonal health.
Pop star Robbie Williams is probably the best-known celebrity case of low testosterone, after his wife, Ayda Field, revealed last year that when the singer had depression in his 30s, doctors found he had the testosterone levels of an 80-year-old man. TRT (Testosterone Replacement Therapy), apparently, made an instant difference to his energy levels, giving him a "new lease of life".
The andropause is the male equivalent of the female menopause, which we are much more familiar with. Testosterone is a vital component within the body that is often associated with libido and plays a vital role in sperm production. The production of testosterone starts in puberty and then peaks at around 30 in men and then begins to dip and decline. Left unchecked, low testosterone levels can weaken bones causing osteoporosis, reduce muscle mass, low mood, poor mental clarity, even the way men store fat in their body and red blood cell production can be adversely affected. Even more alarmingly, an article published in the Journal Of Endocrinology and Metabolism has linked low testosterone to an increased risk of death and another in The Journal of the American Medical Association linked low levels to an increased disease severity of COVID-19.
For many years, this has been a taboo subject because of men's fear of being emasculated. At the core of the diagnosis is a low testosterone count, which leads to a wide range of symptoms, including low energy, reduced muscle mass or muscle weakness, poor focus, depression, obesity, insomnia, lack of libido, a lack of motivation and lowered self-confidence. Whilst the changing hormonal levels in women during the menopause are much more widely understood, accepted and treated, the andropause has become a subject that men don't understand or talk about, let alone seek treatment for. Alphagenix want to make the andropause as acceptable and talked about as men's mental health has now become.
Co-founder Ross Tomkins was first diagnosed at the age of 32, after having encountered a number of symptoms that included aching joints, a complete lack of focus and brain-fog. His GP at the time suggested that perhaps his symptoms were 'all in his head', prompting Ross to search for a private physician with an interest in men's health. After a 60-minute consultation, Ross was diagnosed with low testosterone and an iodine deficiency. The diagnosis was confirmed by tests and Ross began his first Testosterone Replacement Therapy (TRT) and an iodine supplement. In a matter of days, Ross felt the huge benefits of his treatment, while the private physician made further lifestyle recommendations and changes, including a specific diet. Since his diagnosis 11 years ago, Ross has led a full and active life with a beautiful family – and is a highly successful entrepreneur, having started six companies, selling four of them and acquiring a further six companies.
Earlier this year, Ross realised that he rarely shared his hormonal journey, which led him to think about how many other men were out there, not sharing their stories – or worse: not receiving the help they needed. He decided to set up Alphagenix with business partner Ben Paglia, who is the MD of AKEA Life, the UK's first five-star, fully private concierge doctor service.
The core aim of Alphagenix is to raise awareness of the andropause; to educate men about what the male menopause is and its associated symptoms, and to debunk the myths around low testosterone levels in men. The ultimate aim is to help men get investigated, diagnosed and treated.
Conscious of his own experiences with doctors and treatment, Ross wanted to create a unique, personalised and quality-led service with Alphagenix that not only provides education, investigation, diagnosis and treatment, but then ensures continual monitoring, with periodic blood tests and consultations. As someone with a 20-year career in the healthcare and well-being sector and who has been on the andropause' journey himself, he built the core foundations of Alphagenix on first-hand knowledge and personal experience.
Alphagenix Co-Founder, Ross Tomkins, said:
'As someone who has experienced the andropause and been on this journey since I was first diagnosed, I felt it was really important for me to share my own experiences of my hormonal journey with other men and to raise awareness of this taboo subject. Much like mental health, men often don't discuss these topics, or they have a fear that by discussing the subject it will in some way emasculate them.
'It's really important that men educate themselves about the andropause and get themselves tested to check their hormone levels. The andropause can affect men in many different ways and impact on their performance at work, relationships and their general ability to function on a daily basis. Other factors can also contribute, such as a lack of exercise, poor diet, lack of sleep and drinking too much alcohol. As men, we need to take much greater care of our hormonal health and our general well-being.'
Meg Mathews, ex-wife of Oasis Star Noel Gallagher, has been one of the UK's foremost menopause campaigners and is a regular columnist for Stella Magazine. Meg was recently quoted on the subject as saying:
'The male menopause is no myth. I've found men really struggle to open up about anything personal – there is a lot of embarrassment and denial about it. They may pluck up the courage to go and see the doctor, skirt around the subject and then leave without a diagnosis. By the time they feel ready to open up, the appointment time is over. Doctors can be quick to prescribe anti-depressants or Viagra without solving the emotional or physical symptoms. If more men opened up and talked about the andropause, the NHS would take it more seriously.'
Alphagenix has a team of private doctors provided by BMP Medical Ltd who are all UK-trained and registered with the General Medical Council (GMC). They continue to work in the NHS and private consulting. Alphagenix's services are registered and regulated by the Care Quality Commission in the UK.
Clinical lead for Alphagenix is Dr Usman Sajjad, a GP with a special interest in sports exercise medicine, as well as the andropause. Having qualified as a doctor in 2014 from the University of Leeds and as a GP in 2020, Dr Sajjad has worked in top-level sports such as premier league football, rugby and professional boxing. He is currently employed as the personal doctor for several high-profile professional boxers, some of whom are current world champions.
Having suffered personally from severe hypogonadism for a lot of 2020, Dr Sajjad understood how a low testosterone impacted physical and mental health. He also competed as a superheavyweight amateur boxer from 2010 to 2014.
His personal experience and recovery motivated him to join Alphagenix to help other men who are suffering with similar issues. He is an academic member of the European Academy of Andrology and also runs his own 'The Doctor Uz Podcast', in which he touches on a wide variety of subjects and interviews notable guests.
Show your ambitious Valentine how much you care with a book that shares inspiring entrepreneur and career success secrets!
The book that has made three best-seller lists — Own Your Power by Jayson Waller is having an impact! The author built two multimillion-dollar enterprises from nothing. Today, he is CEO of his third, POWERHOME SOLAR—a solar panel company on a path to becoming a billion-dollar business. In 2019, he became one of the first people without an ivy-league MBA to win the Ernst and Young Entrepreneur of the Year Southeast Award. A True Underdog (the name of his Top 3 Apple Podcast), Waller tells his inspiring and uplifting journey in a page-turning read that includes mentions of his interactions with other wildly successful people like Barry Sanders, David Meltzer, and Peter Mallouk. He is always looking forward, evolving himself and his businesses while sharing his path to success with others. What a great way to show your Valentine how much you care about their climb to the top! Available on Amazon: Kindle is $.99 and Hardcover is $27.99
GIVE YOUR BEDROOM THE GIFT OF LUXURY THIS VALENTINE'S DAY
With Valentine's Day fast approaching, it's the perfect time to give your bedroom a stylish makeover to make it feel extra special for the romantic day ahead. Whether you are looking to add in a bespoke dressing room area, a new fitted headboard or an overbed storage space, premium home interiors brand, Neville Johnson has endless options suited to the customer's individual preferences.
Bedrooms are a deeply personal space, and everyone has varying tastes in colour and design. While some prefer subtle, neutral shades to create a calming environment, others opt for a bold and vibrant colour to ignite passion in their space. With an impressive colour palette comprised of more than sixty colours, Neville Johnson has bespoke design options that will elevate the bedroom into a luxurious and intimate space for you and your partner.
The bedroom is a safe sanctuary for many households, so keeping it refreshed from season to season is key. Neville Johnson reveals three ways in which you can make the bedroom extra special ahead of Valentine's Day.
BESPOKE PINK DRESSING ROOM
The Bespoke Pink Dressing Room shows just how bespoke Neville Johnson's designs can be. A perfect choice for Valentine's Day, the luxury dressing room, which is painted in watermelon pink, offers individuals the chance to enjoy getting ready in a fun and passionate space. The mixing of Asian prints with a feminine floral design guarantees an exuberant location which guarantees excitement every time you get ready.
The walk-in wardrobe also offers custom-built storage, elegant glass shelving and downlighting give the room an air of opulence. The perfect option for daring households.
Bespoke Pink Dressing Room
THE HENLEY BEDROOM
Neville Johnson's fitted bedrooms are bespoke and sumptuous spaces. The Henley Bedroom takes inspiration from boutique hotel rooms and seeks to create a bespoke space inspired by luxury and intimacy. The carefully crafted design features padded doors and headboards, ultimately creating a romantic and elegant ambience for couples.
The bespoke bedroom has also been designed to accommodate individual storage requirements, so is as much practical as it is attractive. Ideal for luxury seekers who love classic designs.
The Henley Bedroom
CONTEMPORARY WILLOW BEDROOM
Bespoke bedroom furniture is also an attractive option for smaller rooms. Small spaces can be transformed into beautiful, open spaces with made-to-measure furniture. For instance, built-in overbed storage takes up minimal space and enables you to store your possessions in a practical and stylish way.
An air of luxury can be easily added to the bedroom by incorporating headboard lighting, which adds a special, cosy feel to the room. The leading bespoke fitted furniture brand, Neville Johnson, can transform your bedroom into a luxury space designed to meet your needs, regardless of the room size.
Contemporary Willow Bedroom
Jamie Godfrey, Senior Design Consultant at Neville Johnson said: "The primary benefit of opting for built-in storage is that it is designed around your exact requirements and needs. If you go for a fitted wardrobe, for example, you can dictate the amount of hanging space, drawers, etc, as well as deciding where you would like it to be built in your home."
With over 35 years' experience in creating bespoke bedrooms, Neville Johnson is a market-leader in the luxury fitted furniture industry. Offering free design visits and free design brochures, the brand's furniture renovations combine the flair of the UK's top designers with the time-honoured skills of traditional craftsmen, all brought together with your personal selection of materials, colours, and finishes.
www.nevillejohnson.co.uk
Show your ambitious Valentine how much you care with a book that shares inspiring entrepreneur and career success secrets!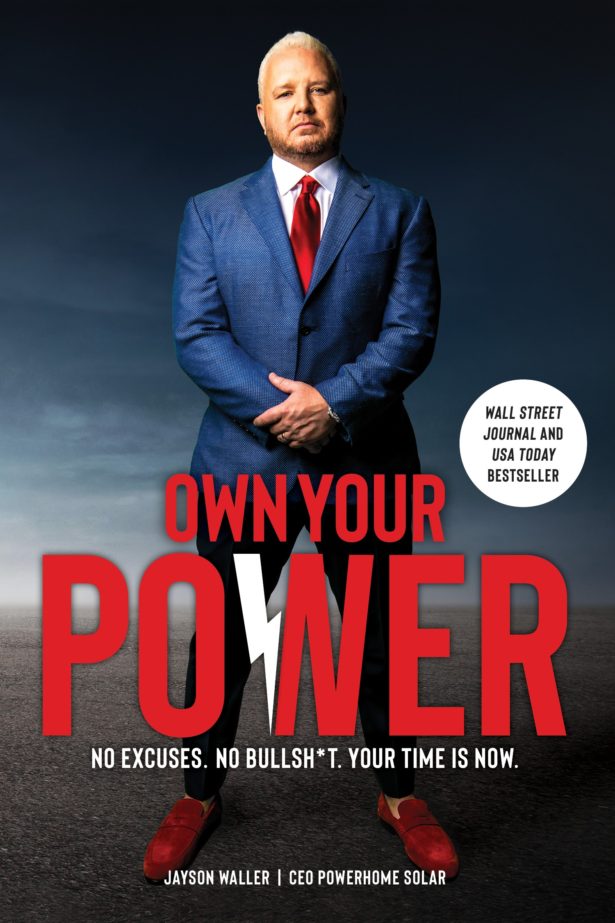 The book that has made three best-seller lists — Own Your Power by Jayson Waller is having an impact! The author built two multimillion-dollar enterprises from nothing. Today, he is CEO of his third, POWERHOME SOLAR—a solar panel company on a path to becoming a billion-dollar business. In 2019, he became one of the first people without an ivy-league MBA to win the Ernst and Young Entrepreneur of the Year Southeast Award. A True Underdog (the name of his Top 3 Apple Podcast), Waller tells his inspiring and uplifting journey in a page-turning read that includes mentions of his interactions with other wildly successful people like Barry Sanders, David Meltzer, and Peter Mallouk. He is always looking forward, evolving himself and his businesses while sharing his path to success with others. What a great way to show your Valentine how much you care about their climb to the top! Available on Amazon: Kindle is $.99 and Hardcover is $27.99
Miranda Claire is "THE SOULMATE COACH".
She is essentially a professional "Cupid" or "Hitch" (Dating Coach played by Will Smith in the hit movie).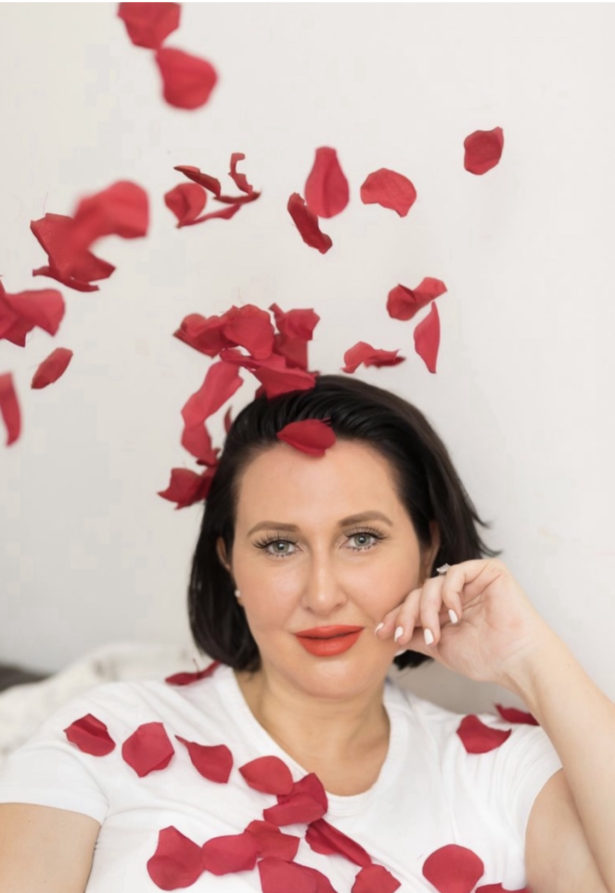 She is a leading International Love/Soulmates/Relationship Expert, Couples Coach & Matchmaker (currently based in Sydney with a 100% virtual business).
She helps singles meet their soulmate and couples find their spark via mentoring, matchmaking & manifestation.
Her clients (self-lovers, singles, couples & soul-preneurs) affectionately call her "THE LOVE DR" as she prescribes only the BEST advice and strategy to heal your heart and LOVE LIFE.
She achieves REAL RESULTS with her clients who include celebrities, Dr's, Psychologists, Athletes and Astronauts and has helped thousands of people from all over the world.
And yes – she has her own big story around LOVE (with the main themes being selflove, soulmates and suicide) – it's her "why".
She is sought after and regularly creates "can't put down content" and ATTENTION GRABBING HEADLINES (all media).
Her story and skills (and super powers) have significantly helped people have what they truly want from love, self love and soulmates.
Case studies, media appearances (radio, tv, podcast savvy), news jacking and commentary available (head shot photo also attached).
RECENT MEDIA:
1. Article – beanstalkmums.com.au/im-ready-to-date-again-but-where-the-hell-do-i-start/
2. TV – tickernews.co/programs/miranda-claire-the-art-of-matchmakingmp4-bb3997
3. Interview – hwww.climbinglava.com/living-outside-your-comfort-zone/
With LOVE (because it's our deepest human need),
MC.
Miranda Claire
Founder & CEO
The Soulmate Coach
Helping singles meet their soulmate & couples find their spark.
Matchmaking, Mentoring, Manifestation & MORE.
miranda@mirandaclaireinternational.com
www.mirandaclaireinternational.com
Instagram: @thesoulmatecoach
Get ready for the most romantic and sexiest time of the year! Valentine's Day is the perfect time to share some special and tender moments with your lover, and what better way than with our range of pleasure products? With great prices and fast delivery, plan the best Valentine's Day ever!
www.cherrybanana.com.au/valentines
Valentine's Day in luxury with 100% silk pocket squares and scarves, all designed in Australia and hand-crafted by artisans in Como, Italy. Many of our designs are of Antipodean flora, including red and pink colourways. Ideal for the loved one who revels in showing their colours and wants to stand out from the crowd.
The pocket squares retail for $210 AUD and the square scarves retail for $620 AUD.
www.wearretrospekt.com/product/flowering-gum-light-silk-pocket-square-designed-by-elise-whetter/
www.wearretrospekt.com/product/poppy-large-silk-pocket-square-designed-by-elise-whetter/
www.wearretrospekt.com/product/flowering-gum-dark-silk-square-scarf-designed-by-elise-whetter/
Able to provide other hi-res images and information for any of the products of relevance available on the store.
Spoil & Pamper Pack: allofthegoodthings.com.au/products/spoil-and-pamper-gift-pack-1
Spoil & Pamper Gift Pack Includes:
Pink Clay Face Mask The French Pink Clay Mask is great for balancing stressed and sensitive skin types. It is also good for mature, normal and combination skins. The clay works by drawing out impurities and, at the same time, working to remineralise your skin.
Luxury Natural Soap Vegan friendly, contain no palm oil, are not tested on animals and contain absolutely no synthetic colouring or fragrances.
Hand Crocheted Cotton Face Cloth This beautifully hand-crocheted cotton face cloth is ethically made in Bangladesh. Soft and gentle enough for use on your face and delicate skin. A beautiful luxurious gift made with care. Made from unbleached cotton.
All of the Good Things
allofthegoodthings.com.au/
Living a life that is good for the planet should be easy. Our eco-friendly, fair trade, plastic-free, vegan, natural & biodegradable products, and gift packs set you up for the good life.
View original query
Take Valentine's Day to new heights with this luxury picnic experience.
It all starts the moment you step into BridgeClimb and begin your journey to the Summit of the iconic Sydney Harbour Bridge. With your climb group, and your loved one by your side, you'll soak in breathtaking views of Sydney Harbour and create unforgettable memories together.
After your Climb, you'll be making your way to Mrs Macquarie's Chair, Observatory Hill, or Kirribilli to enjoy a beautifully prepared luxury picnic, gazing back at the impressive Bridge you just conquered together. The menu includes the ultimate graze board, a picnic table with all of the decorative trimmings, music, and so much more.
For every Climb, Graze & Gaze purchased, 10 meals are delivered to those in need through our partnership with OzHarvest.
Prices start from $846. For more information and to book, visit: https://www.bridgeclimb.com/climbs-prices/occasions/graze-and-gaze
Top ideas for tech-lovers this Valentine's Day from Sony, including headphones, speakers and cameras.
The SRS-XB13 EXTRA BASS™ Portable Wireless Speaker, with a waterproof and dustproof exterior, is ideal for anyone who wants to take their tunes with them on a date. Available in a range of colours including coral, yellow, and powder blue, the speaker is a fun and affordable gift for any music lover. (RRP: £44 / €59)
Have your couple playlist ready to listen to on the WH-1000XM4 Wireless Noise Cancelling Headphones, and relive all the best times you've had. The over-ear headphones boast a truly wireless design with BLUETOOTH® wireless technology and a 'speak to chat' function which allows music to automatically pause when you start a conversation. (RRP: £350 / €389)
The clear handsfree calling setting on the WF-C500 headphones makes those long phone calls with your loved one all the more enjoyable. The IPX4 rating boasting a splashproof exterior means you won't even need to cut your conversation short if you get caught in the rain. (RRP: £69 / €99)
Document all those special moments throughout the year with the ZV-E10 interchangeable-lens camera. Built with vlogging in mind, the ZV-E10 is the perfect choice for anyone looking to capture their experiences and make them last a lifetime. (RRP: £680 / €750)
A selection of prints from stylish wall art brand, Desenio that make the perfect gift this Valentine's Day.
Whether you are looking to treat your loved one or yourself, share the love with special prints that are made to last a lifetime ❤️
The combination of soft pink and ruby red colours add a cosy, romantic feel to any space, the sensual undertones of these prints make them a stylish addition to any interior.
RED LIPS POSTER
FROM £8.95
LOVE TIMES FIVE POSTER
FROM £12.95
HUG ME POSTER
FROM £12.95
BLOOMING PARIS POSTER
FROM £12.95
LOVE IS ANSWER POSTER
FROM £8.95
LET LOVE GROW HANDS POSTER
FROM £9.95
PETAL HEART POSTER
FROM £12.95
GIRL WITH LOVE BALLOON POSTER
FROM £12.95
Combine Your Valentine Gifts with Your Dinner Selections
If you are a woman that plans to prepare a Valentine's Day dinner for a spouse, fiancé or boyfriend, then you might want to sneak some gifts into that same dinner. For more than 10 years, research has confirmed the data obtained from some preclinical studies.
That data has shed light on the ideal foods for men that want to limit their chances for getting prostate cancer. It has revealed what foods do the best job of slowing the rate at which prostate cancer cells manage to produce the tell-tale protein known as PSA.
One of those foods is actually a beverage, pomegranate juice. Men that get in the habit of drinking 8 ounces of that same juice every day can slow the progress of any localized prostate cancer cells, those that have not spread to some other part of the body.
While the presence of pomegranate juice at a Valentine's Day dinner would not guarantee formation of the recommended juice-consuming habit, it could encourage the purchase of at least one bottle. Ideally that would be a bottle that happened to contain a deep purple beverage.
Even certain appetizers have the ability to diminish the chances that the eater of such an appetizer might die from prostate cancer. Nuts belong on a list of such appetizers. Smart women do not hesitate to provide a spouse, fiancé or boyfriend with tree nuts. A list of tree nuts would include almonds, walnuts, Brazil nuts and pistachios.
What about the main course? Is there a recommended food or the main course? Yes, researchers have produced data that showcases the benefits of fish and other seafood. Those could be served in combination with fresh fruit or fresh vegetables. That would be a great way for sneaking some extra gifts into the dinner menu.
LOVE IS IN THE SEA
WIN A DATE WITH A DIFFERENCE AS SEA LIFE OFFERS FACE TO FIN ACTION FOR VALENTINE'S WEEKEND
SEA LIFE is offering loved-up couples a once in a lifetime date in the lead up to Valentine's Day, as guests can enjoy an underwater experience with food and fizz for two.
National SEA LIFE Birmingham and SEA LIFE Brighton will be opening their doors after hours on Friday 11th February for three lucky couples at each site to experience a VIP tour of the aquarium, whilst being wined and dined.
Guests can enjoy this tour hand in hand, from 6pm till 7pm, followed by canapes and drinks in the attractions' romantic ocean tunnels – a so-fish-ticated setting that allows lovebirds to gaze upon the natural beauty of SEA LIFE's sea creatures.
National SEA LIFE Birmingham has partnered up with creative cocktail bar and restaurant The Alchemist – located on Brindleyplace – who will be supplying canapes and cocktails.
Tapas Revolution Spanish Tapas Bar and Restaurant, located on North Street Brighton, will be providing dishes and drinks for SEA LIFE Brighton's Valentine's shell-ebration.
Amy Langham, National SEA LIFE Birmingham's General Manager said: "The ocean tunnel and the inhabitants that call it their home is truly a magical place, so we wanted to give couples the chance to receive the ultimate romantic experience with a VIP after hours tour, finishing off with alcohol and appetisers – what's not to love?!
"This one-off opportunity is the dream date for any lovers of the deep blue sea, as you stare into each other's eyes over fizz and food, you'll be sharing your company with sharks, rays and turtles alongside other wonderous sea creatures of the deep. And what's more, the dedicated after-hours tour isn't just for Valentine's weekend. The VIP Sharks after Dark tour is set to be hosted on future dates throughout the year, so if customers miss out on the dinner and drinks, they can still enjoy the private touring experience."
For the chance to win the VIP date with a difference, all couples need to do is head to SEA LIFE's website and answer a sea life-based question and input their contact details. Three couples will be chosen per site to dive into the ultimate SEA LIFE dating experience, with the competition closing at midnight on Monday 7th February.
To apply to win a date with a difference, please visit the dedicated sites below:
• National SEA LIFE Birmingham: www.visitsealife.com/birmingham/explore/events/win-a-date-prize-draw/
• SEA LIFE Brighton: www.visitsealife.com/brighton/explore/events/win-a-date-prize-draw/
ROMANTIC STAYCATIONS FOR VALENTINE'S DAY
An intimate staycation isn't complete without a seductive freestanding bath, so if you're thinking about whisking away your loved one to celebrate Valentine's Day this year, here we've highlighted some of the most beautifully designed boltholes across the UK that feature flawless baths and basins from our Lusso Stone collection.
Rural retreats
For an amorous escape that's off the beaten path, the UK boasts some of the most magnificent countryside in the world, with lush green hills, breathtaking scenery, and luxurious locations perfectly designed for two.
Kingfisher's Nest – Great Tay, Essex
A stunning, open plan cabin with a glass-fronted living space, this secluded venue offers astounding views of its natural surroundings, and is close enough to the coast for a daytrip. Within its modernist interior, it features a wood-burning stove surrounded by cosy seating, a dining area, and external decking. It also offers a hot tub, sauna, and a smooth and sumptuous Lusso Egg Shell bath that all directly overlook a tranquil lake, making the cabin an ideal location for a relaxing and deeply intimate getaway.
The Gilpin Hotel Spa Lodges – Windermere, The Lake District
Located in the heart of the Lake District, The Gilpin Hotel delivers the ultimate in luxury accommodation and has expanded to offer stays in its five spectacular detached lodges which include garden views, king-size beds, mood lighting and roaring fires. Each cedar-clad lodge also features a convertible treatment area, steam room, rain shower, outdoor sauna, hydrotherapy hot tub and a Lusso Stone freestanding Picasso bathtub, to invigorate the senses and provide blissful, unadulterated relaxation for all guests.
The Gilpin Hotel – Windermere, The Lake District
The Coach House – The Cotswolds
Set amidst 25 acres of private land with sensational views across the valley, The Coach House blends contemporary design with charming barn features such as stone work, tallet steps, circular pillars and dove nesting holes. Offering a living, dining, kitchen and bedroom area with a super king-size bed, the lodge also includes an impressive games room, private garden, and an immaculately appointed bathroom with Lusso's Picasso Stone Bath as a centrepiece, paired with polished chrome brassware.
Coastal getaways
The combination of crisp sea air and spectacular views make coastal retreats an every popular option for couples looking to unwind, soak in the serenity and reconnect with their surroundings.
Keigwin Place – Mousehole, Cornwall
Located in the most historical part of Mousehole, a small and picturesque Cornish village, this luxury cottage for two is just a few minutes walk from the nearby beach and harbour. The Scandinavian styled retreat includes a king size four poster bed, a wood burning stove, bespoke oak finished kitchen, secluded courtyard, and a beautifully appointed bathroom that comes complete with a power shower and the Luxe Freestanding Stone Bath from our Lusso Stone collection.
The Little Lookout – Littlehampton, West Sussex
This former coastguard tower has been given a contemporary makeover to offer a unique staycation venue with a spectacular coastal view from the Littlehampton promenade. Situated alongside a mile-long sand and shingle beach, the four-story building includes a comfortable living space, cosy bedroom and a bespoke kitchen that includes a Lusso Stone sink. It also features a luxurious bathroom finished with herringbone marble, and elevated by the understated elegance of a Picasso bath and basin, as well as a brushed gold shower, brassware and accessories – all from our Lusso Stone collection.
The Little Lookout – West Sussex
Orlagh – Whitsand Bay, Cornwall
Situated on a cliffside location in the stunning Whitsand Bay, this Nordic-style beach house features wall-to-floor windows to give you an incredible view of the idyllic rugged coastline and Tregonhawke beach. Inspired by its surroundings, the cabin is an ideal hideaway designed for all seasons and offers a king-size bed, underfloor heating, and an external hot tub, as well as a striking bathroom including a curvaceous Soho Freestanding Stone Bath, Lanosa Wall Hung Double Stone Basin, Luxe Shower Set and matte black brassware from Lusso.
Unique escapes
For couples who prefer something a little different, there are a growing number of romantic boltholes that aim to offer a more unusual – but equally luxurious – experience to their guests.
Port Lympne – Hythe, Kent
Set on a beautiful landscape surrounded by safari animals, The Bubble within the Port Lympne reserve offers a one-of-a-kind romantic getaway for the wild at heart. Its transparent walls and ceiling provide 180 degree panoramic views over the 600 acre reserve, combined with the luxuries you'd expect in high-end accommodation including a king-size bed, air-conditioning, and a separate en-suite wet room. At the very front and centre, The Bubble also features Lusso's Picasso Freestanding Stone Bath, allowing you to enjoy an incredible bathing experience as a couple while watching animals from South America, Asia and Africa stroll by.
Port Lympne – Hythe, Kent
The Burrows – Powys, Wales
Nestled in the Welsh hills, The Burrows is a farmland escape that takes design inspiration from the Hobbit homes depicted in J.R.R. Tolkien's Lord of the Rings fantasy novels. Comprising three cosy cottages that blend into their natural surroundings – with curved grass-covered roofs and hand-built oak structures – each property features glass-fronts giving you a cinematic view of the surroundings, complete with grazing sheep and lambs. The comfortable and modern interiors include everything you need for a peaceful and relaxing stay, including Lusso sanitaryware, and The Warren lodge features our alluring circular Notion bath to provide a deeply indulgent bathing experience.
The Burrows – Powys, Wales
The Tree House – The Cotswolds
Neighbour to The Coach House in a woodland valley in the Cotswolds, The Tree House has been expertly handcrafted in oak and cedar by artisan carpenters and offers a wonderfully rustic and romantic getaway destination for those who enjoy playful design. The cabin includes a king-size bed, log fire burner, a spacious wraparound deck, and a spectacular bathroom with bi-fold doors and our elegant Picasso Freestanding Stone Bath, allowing you to bathe in the heart of nature.
The Tree House – The Cotswolds
For more staycation inspiration or to view many of the incredible commercial and residential renovation projects that feature Lusso baths, basin and brassware, head over to our Instagram page – @lussostone.
For just £3 a month, you can find the perfect match for your loved one at The Donkey Sanctuary, with over 20 adorable donkeys to choose from.
With over 20 donkeys to choose from, you can find the perfect match for someone you love this Valentine's Day for just £3 per month. The recipient can also visit their donkey and the rest of the herd for free at one of The Donkey Sanctuary's six centres across the UK*. The adoption packs include two portraits, four beautiful postcards, a certificate and membership card.
Need a last-minute gift? Adopting a donkey also makes a great last-minute gift as adoption certificates can be downloaded and printed at home.
Adopt a donkey online https://www.thedonkeysanctuary.org.uk/adopt
Packages from our Red Carnation Hotel Properties below:
The Milestone Hotel & Residences – The Milestone is a true London landmark. Just a short stroll from the legendary Royal Albert Hall, as well as Notting Hill and Knightsbridge, our leafy surroundings are perfect for a beautiful picnic in the park.
From Russia with Love package: We are delighted to present a Valentine's weekend of romance at The Milestone Hotel & Residences, in partnership with Linda Hugo from Beyond Curated and Richard Bagnold. On Saturday 12th February, check-in to your London residence overlooking Kensington Palace and Gardens, a short stroll from the Royal Albert Hall.
After checking in, your evening will begin with a Taittinger Champagne reception before enjoying a private jewellery showing with Bond Jeweller Sophie Harley. Then, make acquaintances with ex-bond girl Valerie Leon who will be sharing her favourite Bond anecdotes before you sit down to indulge in a six-course meal in Cheneston's Restaurant.
This offer includes:
• Overnight stay in a Deluxe King room on the 12th February with breakfast in bed the following morning
• Welcome canapé reception in the Conservatory with Vintage 2005 Taittinger Blanc de Blancs Champagne
• Private jewellery showing with Bond Jeweller Sophie Harley
• Bond anecdotes and Q&A with former 'bond girl' Valerie Leon
• Six-course Bond-them
Ashford Castle – Voted one of the most romantic hotels in Ireland, Ashford Castle is perfect for a special occasion. With rooms and suites tucked away in turrets, plush beds, and incredible views, there's no doubt why Ashford Castle has been named the most romantic hotel in Europe on more than one occasion. Take a stroll with your loved one through the ancient woodlands before returning to Champagne by the fireside and an eight-course tasting menu in the magnificent surroundings of the elegant George V Dining Room.
The Great Escape Package: The Ultimate Great Escape, Enjoy a two-night stay in the luxury surroundings of Ashford Castle. Take part in a round of golf on our 9 hole golf course including club hire two people, after this unwind in the peaceful setting of the Spa with a VOYA Aromatherapy Massage per person. Before you dine The George V Dining Room on an evening of choice, visit our unique wine cellar and take part in a wine tasting from the Bouchard Finlayson Vineyards and to finish this all off take part in The Sporting Clays session.
This package includes the following:
• Two nights' Luxury accommodation
• Full Irish breakfast each morning for two people
• Five course Table d'Hote dinner for two on one evening in the George V dining room
• A round of Golf on our nine hole golf course including club hire for two people
• Sporting 25 – Clay Shooting experience for two people
• Bouchard Finlayson Wine Tasting for two in our authentic cellars
• A Voya 60 minute aromatherapy massage per person
The Twelve Apostles Hotel & Spa – Majestically located above the Atlantic Ocean, flanked by the magnificent Twelve Apostles and Table Mountain, discover a unique five-star experience close to the vibrant heart of the city. Our luxury boutique hotel offers beautifully appointed rooms, dramatic ocean views, delicious dining adventures, and an award-winning Spa.
The art of flight package: Enjoy the very best that Cape Town and The Twelve Apostles Hotel and Spa has to offer with this thrilling package that combines food, wine and wellness with an aerial adventure over the Mother City.
This package includes:
• A spectacular helicopter sightseeing flight, departing from the V&A Waterfront
• A glass of sparkling wine, or chilled Rooibos tea, on arrival
• A seasonal fruit basket in your room or suite on arrival, accompanied by a selection of local treats including biltong, dried fruit and nuts
• Enjoy live entertainment and a cocktail in The Leopard Bar at sunset
• A three-course set menu and wine tasting in Azure Restaurant, or Sushi Experience for two in The Café Grill, once during your stay
• Romantic rose petal and candle turndown on your first evening
• Full English breakfast with sparkling wine and oysters in Azure Restaurant
• A dual B|Together signature massage at The Spa at The Twelve Apostles
• Enjoy complimentary use of the health bar, tranquillity lounge, temperature-controlled plunge pools and saltwater flotation pool
• 'Tea by the Sea' for two, in The Conservatory or The Leopard Bar on an afternoon of your choice
• Treat yourself to a gift from The Twelve Apostles Boutique, to the value of R 50
Xigera — Xigera Safari Lodge is our love letter to the magic of the African bush. An experience like no other and powered almost entirely by solar energy, it offers 12 beautiful suites, a ground-breaking African art collection, unforgettable wildlife encounters and extraordinary dining that is a feast for the senses. Sleep out under the stars in our Baobab Treehouse, enveloped by the calls of nature and the magic of the wilderness, or slip stealthily through the Okavango Delta in a glass-bottomed mokoro canoe.
Safari & Sea Package: We are delighted to offer two complimentary nights at The Twelve Apostles Hotel and Spa or The Oyster Box when you stay for four nights or more with us. It is also our pleasure to include a two-course lunch at The Twelve Apostles or a delicious curry buffet at The Oyster Box, with our compliments. In South Africa, The Twelve Apostles Hotel is poised above the Atlantic Ocean and flanked by the majestic Twelve Apostles Mountain range and Table Mountain National Park, while the iconic Oyster Box stands majestically on Umhlanga's beachfront, overlooking the Indian Ocean. Both hotels showcase the very best of South African hospitality, with exceptional dining experiences and beautiful ocean locations.
This offer includes:
• Complimentary two-night stay at either The Oyster Box or The Twelve Apostles Hotel when staying for four nights at Xigera Safari Lodge
• If staying at The Twelve Apostles, enjoy a two-course lunch for two, once during stay
• If staying at The Oyster Box, enjoy a two-course Curry Buffet or a pizza/burger lunch for two
Bushman's Kloof Wellness and Wilderness Reserve & Retreat – Cradled by the rugged Cederberg Mountains, Bushmans Kloof offers an utterly unique wilderness escape in South Africa.This family-owned lodge and ecological oasis is set within a 7500-hectare private reserve. Offering five-star luxury accommodation and inspired South African cuisine, memorable days at Bushmans Kloof are spent discovering the wide-open plains, awe-inspiring wildlife and pristine mountain landscapes.
Romantic Retreat package: From candlelit dinners under starry skies, to unforgettable adventures in the heart of an ancient landscape, a stay at Bushmans Kloof is all about making memories that will last a lifetime. Celebrate life with your beloved on this remarkable two-night getaway to the spectacular Cederberg Mountains.
This offer includes:
• Two-night stay in luxury accommodation with unlimited Wi-Fi
• Welcome drink on arrival
• One couple's B|Together signature spa treatment
• A romantic private dinner for two at Kadoro, our unique candlelit dining location in the reserve and a picnic for two in the reserve (weather dependent)
• All meals (Full English breakfast, à la carte lunch, High Tea and à la carte dinner), excluding lunch on the day of departure
• Enriching and exhilarating lodge activities, including nature drives, rock art excursions, botanical walks, canoeing, archery, fly-fishing, hiking, swimming and special interest presentations with access to the unique Heritage Centre dedicated to rock art and San heritage
Goodwipes
Down There Wipes
Description: Hypoallergenic, ph-balanced & 100% biodegradable feminine wipes are perfect for any time of the day, that time of the month, noon and night, 365 days out of the year. Who doesn't like to stay fresh down there? Does toilet paper really make you feel clean? Add these to your daily routine for quick, soothing refreshment! Each wipe is suitable for front or back!
Retail: $7.99/Goodwipes.com
L'Oeuf Poche
Baseline Warm Up Pant
Description: L'Oeuf Poche's Baseline Warm Up Pant is made in the most lightweight fabric for a clean, crisp look. Perfect to wear at the gym, on the court of just on your couch, LP does it again with killing the tennis wear, fashion game
Retail: $132.00/loeufpoche.com
Aria Beauty has amazing hair tools at great price points, and are on sale 40% off until Valentine's day!
Your valentine is going to love the results of the infrared flat iron on their hair!
The perfect last minute gift for Valentine's Day needs to be something that feels special, heartfelt and unique. An experience that creates memories is always going to be more appreciated and for many years my business, Masterpieces Photography + Video, has offered special couples photoshoot packages on Valentine's Day. These fun and relaxed sessions take place in a local beauty spot and include champagne during the photoshoot and a selection of prints for the couple to keep for posterity.
If Valentine's Day itself isn't convenient because of work commitments etc, we also offer gift vouchers that enable couples to enjoy the same experience at a time of their choosing.
For the car enthusiast husband or boyfriend –
The Light Car Company Rocket – The Singular Vision of Two Men
(Owner's Edition)
The Light Car Company Rocket was the brainchild of former racing driver Chris Craft and design genius Gordon Murray, who relentlessly chased his goal of building the lightest production road car of all time.
Starting with a clean sheet of paper, Murray's unique creation made extensive use of bespoke components and was crammed with the technological brilliance for which he's renowned.
Today, it has a cult following and is recognised by die-hard enthusiasts and the motoring cognoscenti as being a landmark achievement in sports car history. Written by Rocket owner Clive Neville and designed by Rick Ward – the man who originally penned the car's badge and all of its publicity material – this book tells the full history of a fascinating car.
Includes:
The definitive history of Rocket development and production, from Rochester to Chigwell
In-depth contributions from key players in the Rocket story, including Chris Craft, Gordon Murray and Luke Craft
Owners' views from Jay Leno, who has also contributed the Afterword, plus Dire Straits guitarist Guy Fletcher and others
Full of behind-the-scenes photographs and Gordon Murray's design sketches
A chapter by renowned motorsport journalist Peter Windsor celebrates the racing career of Chris Craft
Detailed listing of each Rocket, making it the ultimate reference work
Limited to 50 copies and individually numbered and signed by Prof Gordon Murray, Chris Craft, and Clive Neville
MyCarHeaven – mycarheaven.com/
If you have left your planning for Valentine's Day to the last minute, Blacktown City Family Life has got your back with our Valentine's Day gift guide.
We, at Blacktown City Family Life, have compiled some of our favourite businesses who are all either local to the Blacktown City area or who offer Australia wide shipping and super simple online ordering.
❤️
Business Name: Blacktown City Family Life
Link to the Valentine's Day gift guide – blacktowncityfamilylife.com.au/valentines-day-gift-guide/
Instagram – @blacktowncityfamilylife
Whether your plans involve an intimate dinner for two or a cosy night in, acts of love call for bold demonstration and what better way to celebrate love than with crafting a delicious cocktail worth toasting to this Valentine's Day. Romantic in its deep pink shade, Bombay Bramble is bursting with flavour from a 100% natural berry infusion. Created with freshly harvested blackberries and raspberries, married with Bombay's Classic Dry gin, Bombay Bramble is the perfect spirit to give as a unique gift, or toast with your special someone.
Valentines Day gifts for 2022 which are suitable for a range of recipients.
Ceramic Photo Heart Coasters
www.thepersonalisedgiftshop.com.au/photo-gifts/heart-ceramic-photo-coasters
Heart Photo Slate
thepersonalisedgiftshop.com.au/photo-gifts/hanging-heart-photo-slate
Personalised Couples Cheese Board Set
thepersonalisedgiftshop.com.au/valentine-s-day-gifts/heart-personalised-cheese-board-set
Wooden Photo Block
thepersonalisedgiftshop.com.au/valentine-s-day-gifts/wooden-photo-block-large-rectangle
Couples Crystal Wine Glasses
thepersonalisedgiftshop.com.au/valentine-s-day-gifts/our-love-heart-wine-glasses
Heart Photo Puzzle
thepersonalisedgiftshop.com.au/valentine-s-day-gifts/heart-photo-puzzle
Slate Couples Coasters
thepersonalisedgiftshop.com.au/personalised-products/personalised-slate/love-at-first-set-with-natural-slate-coasters
Communication is one of the most important pillars of a healthy and happy relationship, therefore 'happy spouse, peaceful house' is truer than we care to admit. Well versed in the languages of love, author, Louise Kerwin has released Whispers of My Heart, a book that takes offers a new and deep perspective into romance, love, and connection. The book is a collection of dreamy yet profound poems, designed to capture the essence of connecting with our special someone.
With Valentine's Day and International Book Giving Day (both 14th February) approaching, I thought you might be interested in recommending the book as a present for couples, in addition to the traditional chocolates and flowers. If you are interested in recommending Whispers of My Heart to your readership, please don't hesitate to get in touch with any questions you may have about the book or Louise.
Face by SM
Gift your loved one this Valentine's Day with a voucher to the luxe Face by SM – a cosmetic clinic specialising in advanced injectables and medical grade skin treatments to get your skin glowing!
www.facebysm.com
Santorini on Oxford
Step out of the busy streets of Sydney and into Santorini…. Santorini on Oxford that is! That's right, no need to stress over a plane ticket, just a reservation at one of the best authentic greek restaurants in town to spoil yourself and your loved one this date night!
www.santorinionoxford.com.au
Valentine's Day Gift Sets & Kits
Luminous Woman Kit
• 'Oh-Mega' Yummy Gummy
• Vegan Condoms
• Tampons
• Pregnancy Tests
• Prebiotic Deodorizing Serum
• Conversation-Starter Vagina Art Coasters
Sexual Wellness Kit
• Personal Massager
• Organic Lubricant
Outdoor Woman Kit
• Period Cup
• Leak Proof Period Panty
• Organic Non-Applicator Tampons
• Prebiotic Deodorizing Serum
• Restoring Face Serum