All Your Trampoline Needs! Have Fun & Get Fit by making your kids Christmas Present Dreams Come True! Trampolines are great for fitness and so much fun! >>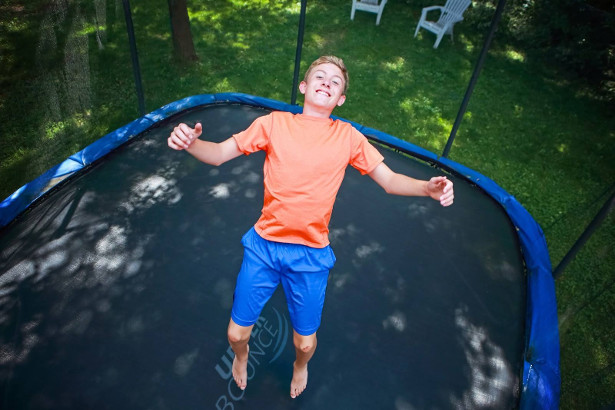 Upper Bounce is one of the leading trampoline manufacturers. They strive to deliver a quality product that everyone in the family can enjoy.
Study after study has shown that adults and children are experiencing epidemic proportions of obesity. There are many new and ongoing programs in schools advocating the reduction of sugar and sugared drinks, as well as fatty foods. Furthermore, baby boomers who are approaching retirement age are being told by the medical establishment, and constantly made aware, that being sedentary is very detrimental to health. They are being encouraged to exercise even a few hours a week, as it will have a very positive effect on both their physical and mental wellbeing.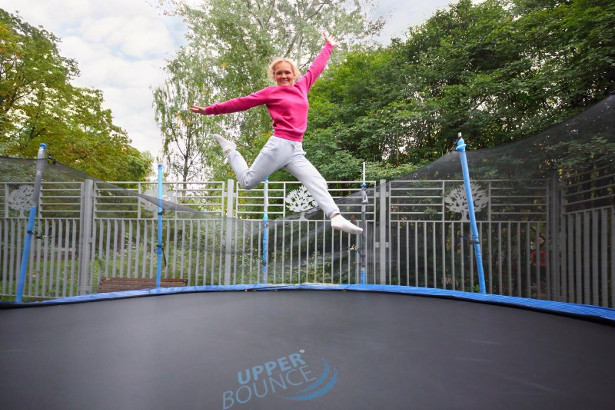 A trampoline is one of the most effective ways of enjoying healthy body movement and low impact exercise. Bouncing on a trampoline engages all your body muscles, without placing stress on any specific part of your body. Additionally, the entire family – from your small kids all the way to grandpa — can enjoy a trampoline. One key concern in the use of a trampoline is safety consideration: The way the trampoline is built makes a big difference in the safety and enjoyment of your trampoline.
Upper Bounce doesn't skimp on the quality of raw materials during the manufacture of their trampolines. Their trampoline mats and safety enclosures are strong and durable, and the frame's components are constructed with safety of the consumer in mind, and built to last for years to come. So put away your smartphone and go bounce!