Try Before You buy! >>> CBD Samples Club cbdsamplesclub.com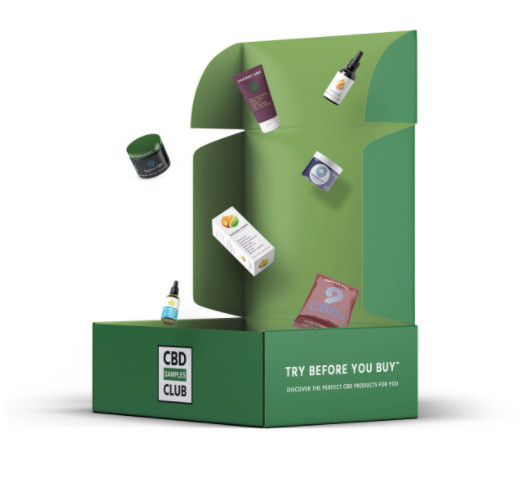 CBD Samples Club cbdsamplesclub.com, is a brand new exclusive CBD subscription box filled with samples from leading brands. From tinctures, to gummies, to infused lotions – and more, their sample boxes offer a variety of different CBD brands, products and delivery methods to discover what works best for your personal needs. They have partnered with leading brands in the CBD industry to feature in the sample box, including CBDFX and re+PLAY CBD, founded by former NBA star, Al Harrington. Each product that is featured is carefully and thoroughly vetted to ensure the safety and quality of the contents, meeting federal guidelines. Recipients can rest assured they are receiving the best CBD products available on the market today, allowing for an honest opportunity to experience the benefits. This would be a perfect gift for someone who is interested in trying CBD but is unsure which brands or products to start with. Each sample box holds $65+ worth of products but is available for only $24.95.
This unique "try before you buy" concept lets those new to the world of CBD explore and test products before committing to a full purchase. Fresh boxes are delivered quarterly and include a detailed information card, educating the consumer on each sample they receive – allowing for peace of mind and confidence in navigating their order. Subscribers will also have immediate access to an exclusive online store to purchase the full size version of any or all of the products desired, with a discount of 20-40%.