Stationery Gift Sets for Every Writer … Stylish Writing Tools & Accessories
Give the gift of perfect cursive this festive season with these cool and brilliant writing sets from online gift emporium, Pen Heaven.
Making your holiday shopping a simple affair, Pen Heaven has carefully curated the finest nibs, retro designs and limited-edition pieces, to offer an array of gift sets to suit all tastes and budgets. From the all-black _Retro 51 Tornado Stealth pen set to the modern Hugo Boss Gear set in electric blue, these winning stationery items are guaranteed to delight.
In addition to the first-class writing instruments, Pen Heaven also showcases an enviable selection of fine leather goods, from swanky passport covers and document holders to stylish wallets and journals.
Whatever your budget, and whatever their style, Pen Heaven has handpicked its most desirable gift sets to appeal to writers of all ages.
LAMY LX Paper Special Edition Rose Gold Fountain Pen & Notebook Set, £58
A sleek and reliable set for a fashionable friend or sibling who likes to take note.
See more & buy @ :- https://www.penheaven.co.uk/retro-51-tornado-stealth-rollerball-pen-mechanical-pencil-set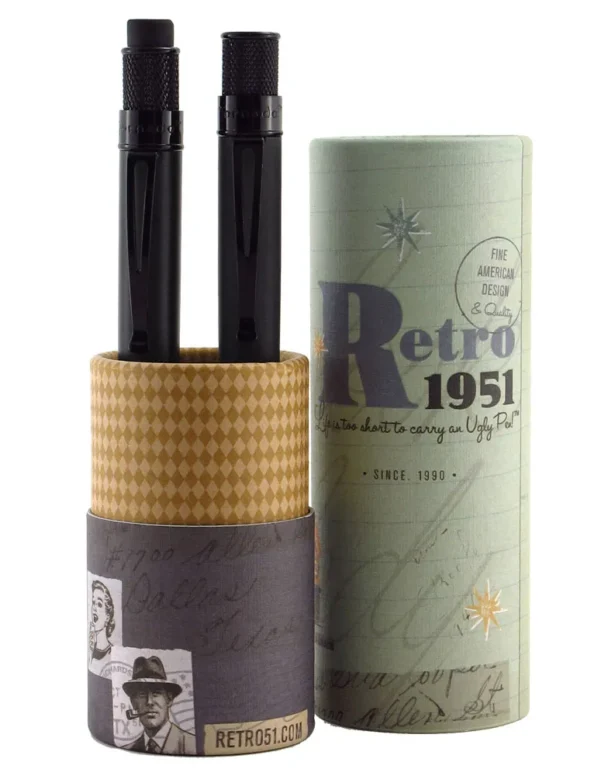 Caran d'Ache Ecridor Racing Ballpoint & Leather Pen Case, £130
Perfect for a motor sport fanatic, this set is inspired by classic racing car design. Monogram for a sleek and thoughtful gift.
See more & buy @ :- https://www.penheaven.co.uk/caran-d-ache-849-quartz-pink-ballpoint-pen-leuchtturm1917-medium-notebook-set
Hugo Boss Gear Blue Ballpoint, Speaker, Keyring Gift Set, £155
This striking set in vibrant blue is a prime choice for a student, or late-teen who likes to keep all their accessories on point.
See more & buy @ :- https://www.penheaven.co.uk/fisher-space-bullet-black-bullet-space-pen-and-torch-set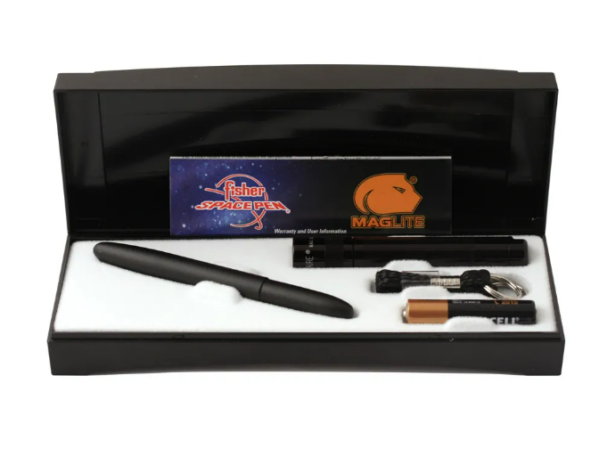 Parker Jotter Stainless Steel Chrome Trim Ballpoint & Mechanical Pencil, £23
Neat and elegant, this sleek set offers excellent value looking way more expensive than it is. Engrave for a more meaningful present.
See more & buy @ :- https://www.penheaven.co.uk/sailor-pro-gear-slim-seasonal-festivals-sasa-fountain-pen-gift-set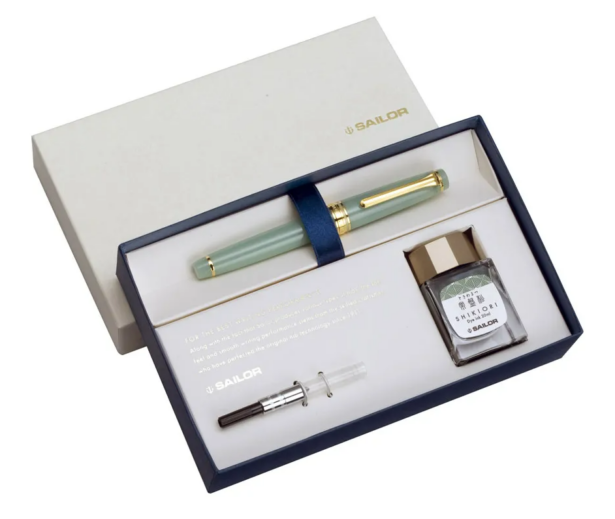 Diamine Ink Bottle Set – Music, £58
For the lover of calligraphy, or a prolific writer, this unique ink set contains 10 colours to bring your cursive to life.
See more & buy :- https://www.penheaven.co.uk/diamine-ink-bottle-set-music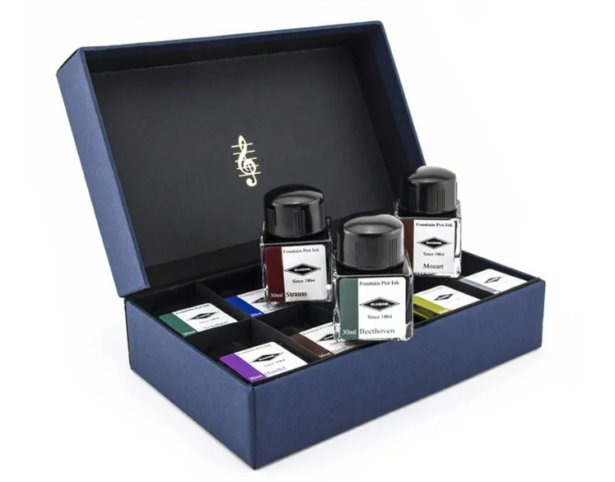 Sailor Pro Gear Slim Seasonal Festivals Sasa Fountain Pen Gift Set, £180
Inspired by the celebrations that happen in Japan at the change of each season, this statement set makes an ideal gift for a pen aficionado. Available in 3 colours.
See more & buy @ :- https://www.penheaven.co.uk/parker-jotter-stainless-steel-chrome-trim-ballpoint-pen-mechanical-pencil-0-5mm-set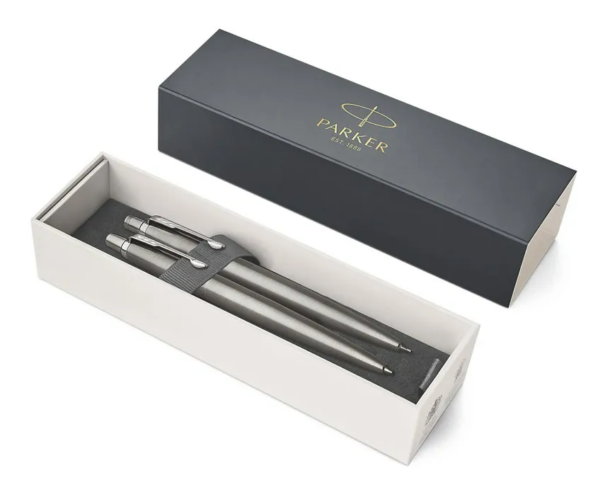 Fisher Space Bullet Pen and Torch Set, £34.96
An adventurer's dream, the innovative Fisher Space Bullet Pen can write in extreme temperatures and on almost any surface!
See more & buy @ :- https://www.penheaven.co.uk/hugo-boss-gear-blue-ballpoint-speaker-key-set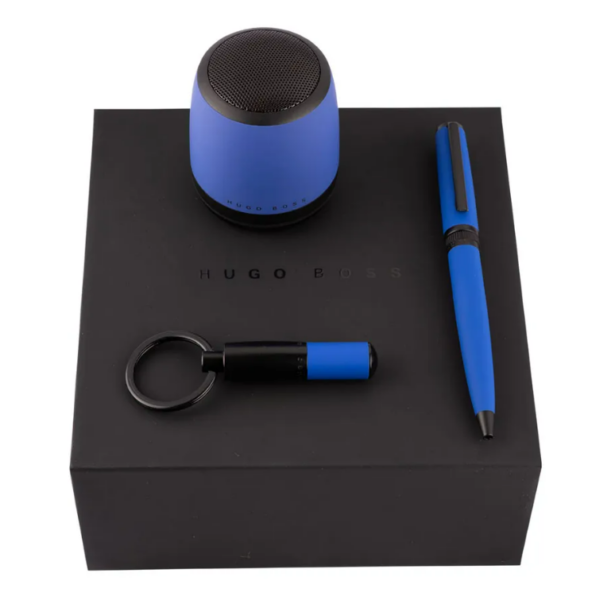 Caran d'Ache 849 Quartz Pink Ballpoint Pen & Leuchtturm1917 Notebook Set, £52
Designers and those who have an eye for detail will love the sharp lines and unique feel of the hexagonal Caran d'Ache 849 Ballpoint Pen. Personalise both with initials for a superb gift.
See more & buy @ :- https://www.penheaven.co.uk/caran-d-ache-ecridor-racing-ballpoint-and-leather-pen-case-gift-set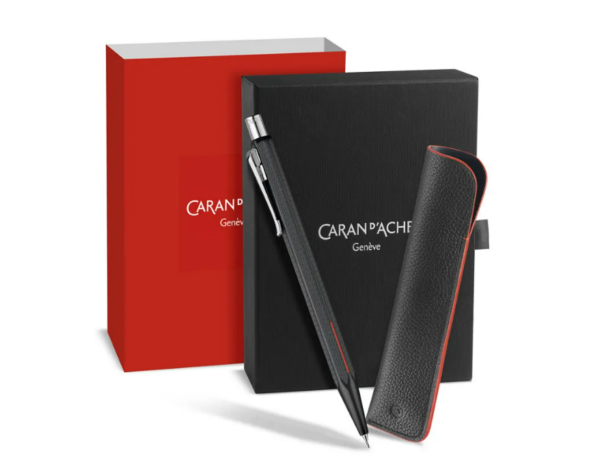 Retro 51 Tornado Stealth Rollerball Pen & Mechanical Pencil Set, £69
Because "life is too short to carry an ugly pen" the vintage aesthetic of this design will make an excellent addition to any stationery collection.
See more & Buy @ :- https://www.penheaven.co.uk/lamy-lx-paper-special-edition-rose-gold-fountain-pen-notebook-gift-set
Gifting Made Easy