Orchard Toys have a simply wonderful range of educational games which are ideal for school startrers! BACK TO SCHOOL IS JUST A FEW WEEKS AWAY! www.orchardtoys.com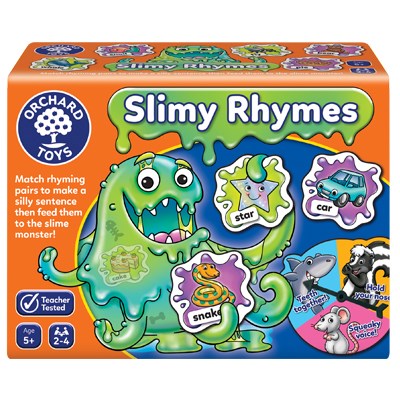 Orchard Toys – fun educational games for new school starters going into Reception Class, and for children returning to primary school.
Orchard Toys games are great for fun practice in the holidays for children returning to school, and brushing up skills once back at school – so much fun, kids won't even know they're learning!
All are available from www.orchardtoys.com (plus in the UK from 11 August larger Tesco stores will be stocking lots of Orchard Toys educational games for back to school).
Here's a few to choose from:
Literacy
* Slimy Rhymes
* Wiggly Words
* Match & spell
* Match & Spell Next Steps
* Magic Spelling
Numeracy
* Catch and Count
* Number Bears
* Times Tables Heroes
* First Times Tables
* Magic Maths
* Mammoth Maths
* Whats the Time Mr Wolf
* Pop to the Shops
* Counting Mountain