Anyone Game?
For Adults, Friends & Family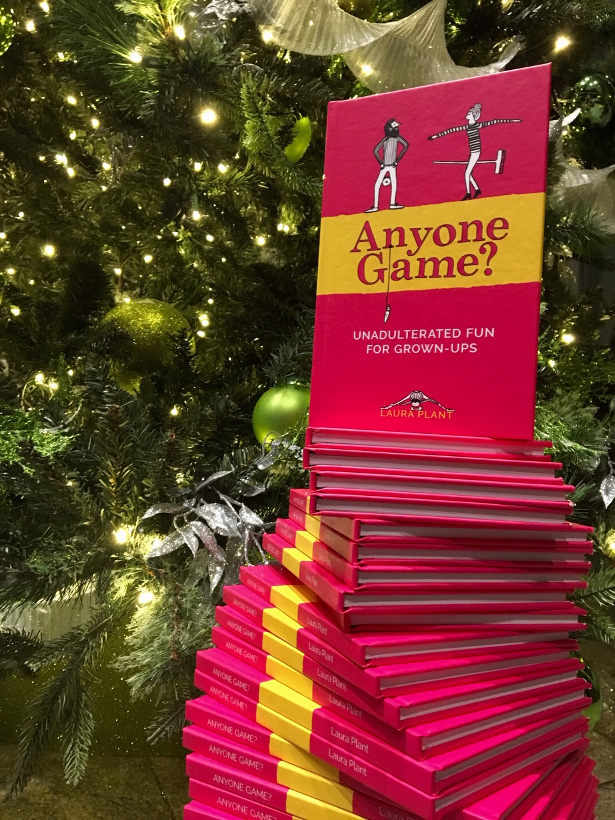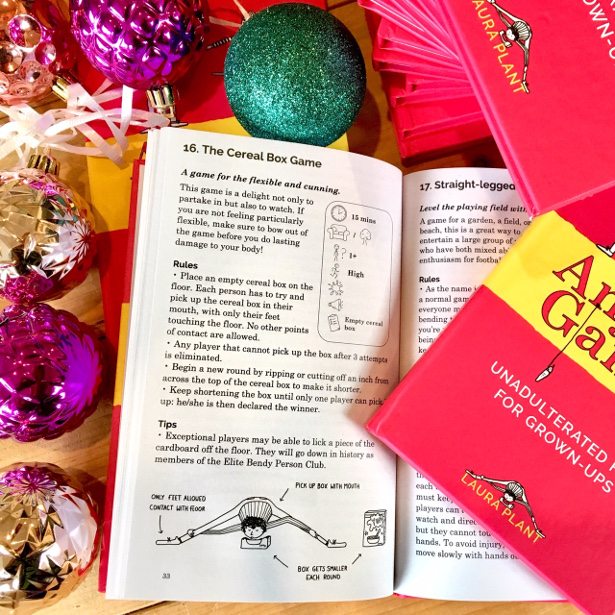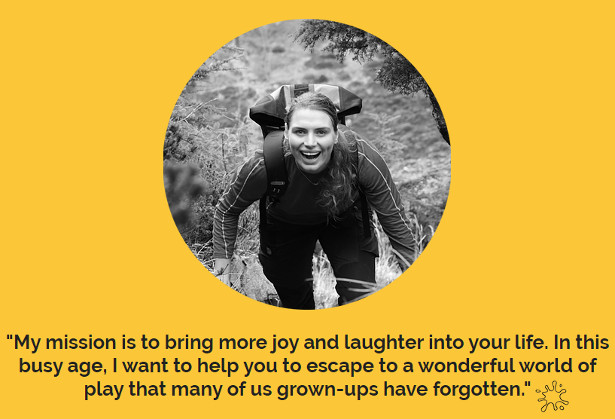 Anyone Game? is a collection of party games that can be played by anyone with a sense of fun. The games require very little preparation and can be played with only the items you would have in your house – no board games here! Designed for adults but (mostly) appropriate for children too, the games are perfect to bring together family and friends during Christmas and or a weekend away. All profits from the sale of the book are going to The Sparkle Foundation, a charity that provides healthcare and education in rural Malawi.
Buy the book: www.anyonegame.org Price: £12.99
Kid's Kitchen Camp – Baking Dates with your Kids
www.thekennettkitchen.com/kennett-kitchen-online-classes


You're tired of buying more "stuff" for Christmas. More toys. More screens. Why not gift them a fun baking experience in the kitchen with you? Our online kid's baking classes are exactly what you need!
Join us for 4 delicious classes from the comfort of your own kitchen. Each course is a 2-hour "date" with your child – completing 3-4 recipes, along with personal videos with tips and tricks, and additional ideas and recipes.
Give your home a new spring in its step with colourful windows and doors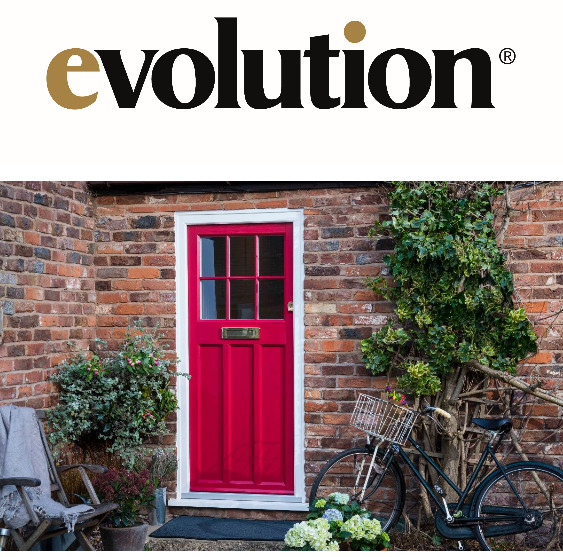 Replacing white window frames with coloured ones, and a matching or contrasting door, can make your home stand out from the crowd and give the impression that you have specifically chosen them to suit your property, rather
than just sticking with what is currently in situ.
All of Evolution Window's timber alternative windows and doors are highly energy efficient and virtually maintenance free.
Colour matching
Evolution offers 10 standard, timber-effect finishes (including white, black and three shades of grey) to compliment traditional and contemporary properties.
Alongside these colours, Evolution offers a bespoke colour matching service with over 200 RAL colours to choose from. Aside from the current trend for grey, homeowners often choose pale green or cream to give country cottages a classic look.
Fifty shades of grey
Grey doors and windows are leading the way in the popularity stakes and the trend doesn't seem to be showing any signs of waning. There are infinite shades of grey, but Evolution's most popular choices are olive grey, agate grey and anthracite grey. The lighter olive and agate greys add an elegant feel to character properties, whilst anthracite grey is a punchier hue, giving a more contemporary finish.
Black or white?
Whilst white gives a clean, contemporary finish, black window frames are becoming more popular. Often thought a contemporary choice, black window frames can also enhance traditional properties, particularly those with leaded windows, such as Tudor-style homes. Black doors (think 10 Downing Street) have been said to reflect power and prestige.
Timber colours are still a popular choice for doors and windows. Timber colours, such as oak, natural wood or rosewood, can enhance traditional properties, but also look fabulous on contemporary homes.
One of the advantages of Evolution's timber alternative doors and windows is that you can choose to have a different colour on the inside. While many love the idea of having coloured frames or doors to enhance a property's exterior, white is still the most popular choice internally to avoid clashing with interior décor.
For further information visit www.evolutionwindows.com tel 0800 773 4045.
Your pooch can step out in style with this gorgeous designer waterproof dog coat, padded with a pure cotton lining and an outer membrane on the back for wind and rain protection.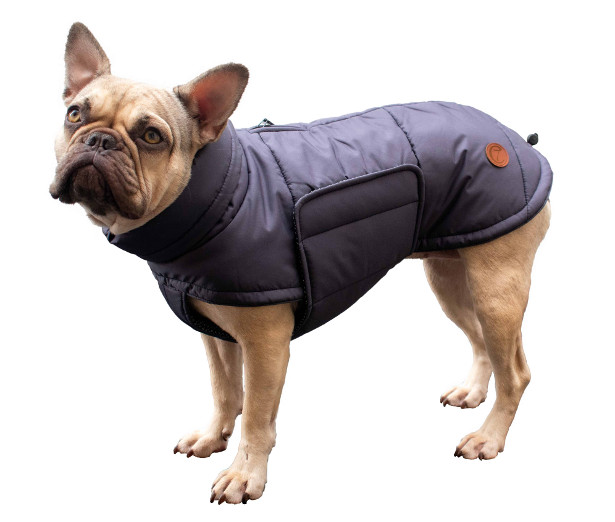 Featuring a special zipper opening for the harness, an elastic band for fine adjustment and Velcro fasteners on both sides for quick and easy removable and adjustment. Pawsome! Yukon Stone Grey Dog Coat: XS – XL RRP: £120.00 – £135.00
www.aurorapets.co.uk
A hilarious dog toy for your privileged pooch. Let them chew over the political issues of the day! Trump & Boris Squeak Toys RRP: £17.99 each
www.purplebone.com/shop
I LOVE MY HUMANS – LARGE DOG BOWL
£24.00
Of course they do. And who could ever accuse them of Cupboard Love?
Presented in it's very own kraft box so no more awkward gift wrapping! The perfect gift for the dog that has everything or their doting human parents. Dishwasher safe.
www.ladida-andover.com
THIS MONTH WE LOVE…
Muddy Puddles Snowdrift Snowboots
Why We Love Them…
• They keep little feet toasty warm on cold winter days •
• Made from vegan suede •
• Super comfortable and protective with their thermal lining, grippy sole and adjustable toggle fastening •
• No laces! Making it easy for little people to pull on and off –
although we bet your little one won't ever want to take these boots off! •
• And, just for the parents, they're easy to clean! •
• Available in size 7 infant right through to 3 youth – so toddler to tween can keep their toes cosy, warm and dry! •
• And, in two eye-catching colours – red and blue – the hardest decision is which colour to choose? •
• Snowdrift Snowboots – £42 •
www.muddypuddles.com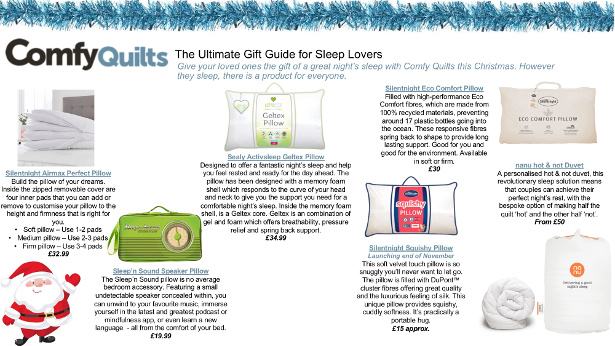 Tis the Season to….. get gaming

Green Man Gaming releases top 10 Christmas Game predictions to ease those awkward present purchasing fixes
With Christmas just weeks away, digital video game retailer Green Man Gaming has decided to make shopping a whole lot easier, by revealing what they believe will be the top ten best-selling games out there this Christmas.
So if you've got a gamer in the family, here is what you might expect to be at the top of their lists to Father Christmas this year…
● Call of Duty: Modern Warfare
● Red Dead Redemption 2
● Tom Clancy's The Division 2
● Borderlands 3
● The Outer Worlds
● Monster Hunter Iceborne
● Sekiro Shadows Die Twice
● Devil May Cry 5
● Resident Evil 2 Biohazard
● Sid Meier's Civilization VI Gathering Storm
Honourable mention: Monster Hunter World's base game in anticipation for the new expansion – Iceborne
Ian McGregor, CMO at Green Man Gaming said "Games are a popular present for many family members – we hope these predictions might ease the stress by helping them get their purchases just right."
"We've based these predictions on our own data by analysing this year's best sellers, most pre-purchased games and the number of people that wish listed games on our store, so we think we've got a pretty neat list of the hottest games for Christmas in 2019."
"Take Call of Duty: Modern Warfare- the game launched just this quarter and it has been flying off our digital shelves beating other titles that released earlier this year in terms of units. No surprise after the glowing reviews the game has had from its fans. Red Dead Redemption 2, the highest rated game of the console generation, was also THE game everyone was anticipating coming to PC and it's finally here. We've also seen a lot of pre-purchases and wishlisters for Monster Hunter Iceborne, a massive expansion coming out in January 2020 that will feature a whole story campaign set after the events of Monster Hunter: World – one of our bestsellers last year. "
"Green Man Gaming game keys are given out on the spot so, buying digital games are perfect for those last minute gifters."
Skyroam Solis X – The ideal last-minute Xmas gift for the techie traveller!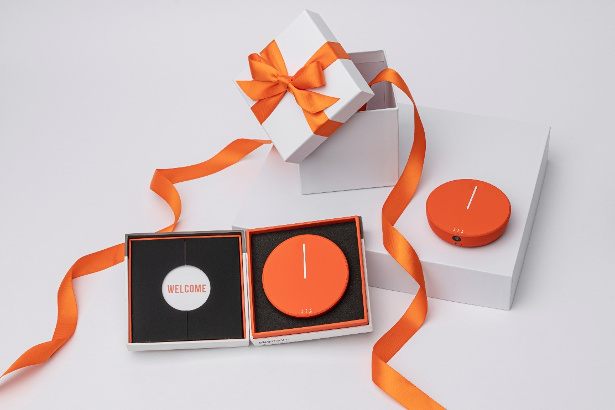 San Francisco, December 2nd: The countdown is on – Christmas is fast approaching, and the elves are busy to be ready in time! If you're searching for the perfect last minute gift for the adventurous techie in your life, the Solis X is a great choice.
Whether they'll use it to stay connected to what matters most while travelling with friends, be productive on their commute to work or to stay organized on a business trip, the new Solis X is sure to be a welcome sight under the Christmas tree this year.
Providing a fast and reliable WiFi connection in 130+ countries, 8MP remote camera, 4,700 mAh power bank, and smart assistant, the 'smartspot' allows its users to simultaneously share, browse, photograph, email and live stream from down the street or across the globe. With a 16h+ battery life and connection for up to 10 devices at once, the device can be shared with work colleagues and travel companions alike.
To make this festive season even more special, Skyroam introduced Moments – a brand new feature of the Skyroam Solis X camera, allowing Solis X users to pre-set the device to automatically capture candid Moments spent with your friends and family, saved to a gallery on your phone. It's like a portable photobooth in your pocket!
Skyroam also has a solution for those who simply want fast, reliable WiFi on-the-go! The Solis Lite is a truly pocket-sized Solis X alternative that provides global WiFi coverage and 18h+ battery life. The device has the same small size and sleek design as the Solis X, uses the same proprietary VirtualSIM™ technology, and can also connect up to 10 devices simultaneously.
Both devices pair-up with the Solis WiFi App, which enables users to buy WiFi and easily set-up and manage their hotspots. Solis X & Lite users can enjoy a contract-free service by choosing from three different subscription plans – 24h day passes, a monthly plan or pay per GB.
The Solis X is priced at £179.99, while the Solis Lite is available at £119.99, but purchasing these between December 9th and 30th will mean that you'll benefit from Skyroam's special holiday offers! Shop the Solis X bundle including 5 day passes (worth £7 each) and a travel case for £195 or choose the Solis Lite bundle with the same add-ons for £157.90.
These come with additional data deals for existing Skyroam customers. For more information, visit: www.skyroam.com/uk
Nanit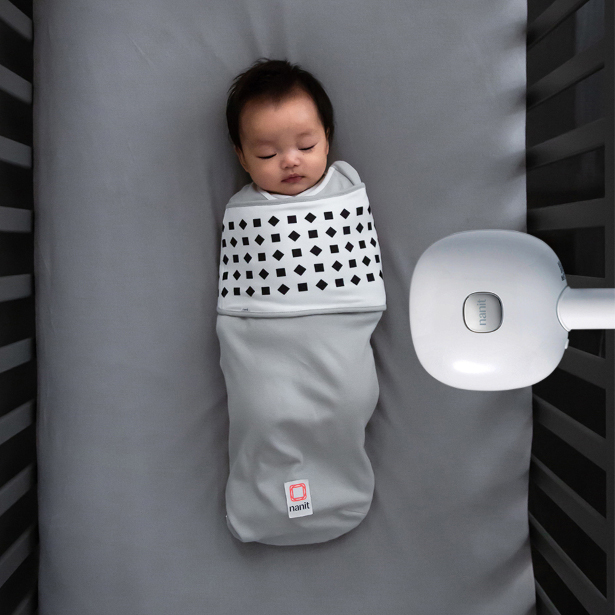 The world's most advanced baby monitor, which is the ideal present for new parents this Christmas!
The Nanit Smart Baby Monitor is made by parents for parents to improve their baby's sleep and combines machine learning algorithms with advanced smart technology to provide in-depth data about your baby's sleep patterns, quality and more. In fact, 94% of parents say they sleep better using Nanit's products and is loved by celebrities such as Kim Kardashian.
The Nanit Smart monitor is the most advanced monitor introduced into the industry. Key features of the monitor include:
The Best View – The Nanit camera streams a crystal-clear overhead view to give you the best possible view of your baby, from anywhere.
Personalised Sleep Coaching – Every baby is different. That's why Nanit is designed to track and analyse your baby's unique sleep patterns, and provide personal guidance on how to help them sleep better.
No Electronic Contact – Nanit Breathing Wear works together with the Nanit Plus camera to track your baby's breathing motion in real-time, without any electronics or sensors on their body
Customers can purchase the Nanit Plus camera and wall mount (£299), which includes a Nanit Plus camera, wall mount, and 1 year of Nanit Insights.
Magnolia Cocktail Ring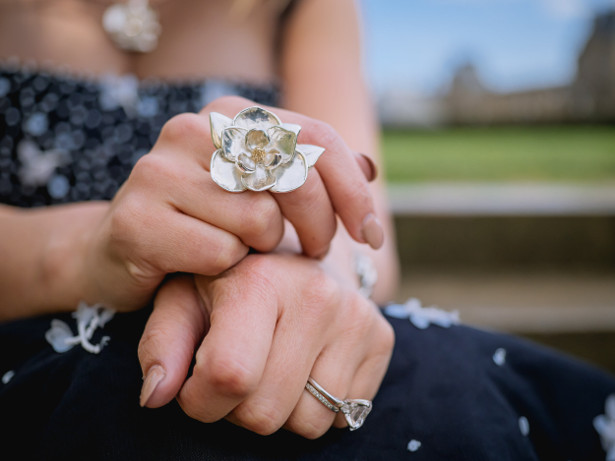 reagancharleston.com/new-products/magnolia-cocktail-ring
From $295.00
From our newest Magnolia Collection, the Magnolia Cocktail Ring in Sterling Silver with Bronze Stamen , and Bronze Magnolia with Sterling Stamen
Title: TELL IT TO THE FUTURE
A gift of remembrance of the 20th Century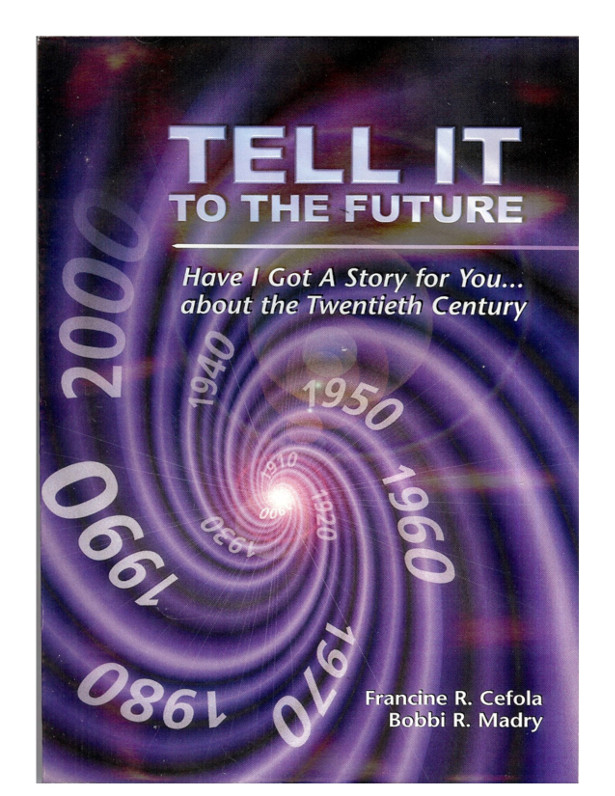 History can be dry but how about stories about times gone by that bring them to life. "TELL IT TO THE FUTURE," Have I Got a Story For You about the Twentieth Century," by Bobbi Madry and Francine Cefola, is a compilation of stories taken from each decade of the 20th Century and written by the people who lived each time. Stories that come alive with details to bring each decade of the 20th Century to life and give the reader a front seat view of the times. Let TELL IT TO THE FUTURE take you back to an earlier time… a time most have forgotten, or never really know. The events of the 20th Century may be gone, but the amazing happenings have influenced out lives and left lasting results. Travel now back with us through the compilation of Stories written by the people who lived them in each decade of the 20th century. Experience these 20th century stories 1900's-1999; Immigrants, Roaring Twenties, Street Games World War II; 1950's Catskill Mountain bungalows; 1960 flower children, assassinations; 1970's disco era, 1980's -1990's Aids, New York Yankees, Desert Storm, Y2K; Music through the Century; Story telling that entertains informs and educates as it builds bridges to human understanding. TELL IT TO THE FUTURE, is storytelling at the core of history; told by the people who lived it…not famous people but by people from all walks of life. They share their overview of history and with timelines of events these stories written by writers age 18 to 93, really make history come alive. Some stories are witty, some filled with wisdom, and other will pull at your heart strings. This book leaves personal messages that bind the generations together. It is our hope that people of all ages will get a better understanding of where we came from, how we got here and where our combined efforts can take us. Whether you lived those years, or just want to learn what life was like, everyone will find something in this book and by sharing our knowledge, hopes and dreams, together we can transcend …and TELL IT TO THE FUTURE!
Amazon: www.amazon.com/Tell-Future-Story-Twentieth-Century/dp/0967625688/ref=sr_1_fkmr1_1?keywords=TELL+IT+TO+THE+FUTURE+F+Barish-stern&qid=1560360984&s=books&sr=1-1-fkmr1
Title: Code 47 to BREV Force (16+)
In this day of Superhero mania – this story brings home the superhero in all of us!
How about a new sci-fi trilogy? Does the student get into the superhero craze? "Code 47 to BREV Force" by F. Barish-Stern is a superhero trilogy that chronicles the adventures of 2 college students, the Kane twins who try to save their friends, family and eventually the world from a computer virus and its holograms, and in the process become superheroes. As BREV Force they experience the responsibility of superheroes but also learn the burden that responsibility can hold. They learn that the trials and tribulations of having power also reveals their strengths and vulnerabilities, and when the costumes and masks come off, they hope that they can be accepted for who they really are. Note*( As you don't state an age we will note that this is for 16 and up:)
Book 1 Cracko at Amazon: www.amazon.com/Code-47-BREV-Force-Cracko/dp/098473306X/ref=tmm_pap_swatch_0?_encoding=UTF8&qid=&sr=
The Trilogy at Amazon: www.amazon.com/gp/product/B074C3KRPF/?ie=UTF8&crid=12OINOOJSECDP&keywords=code%2047%20to%20brev%20force&qid=1560360242&ref_=sr_1_5&s=gateway&sprefix=code%2047%2Caps%2C178&sr=8-5
Title: HOW TO WRITE YOUR BOOK
The gift of a lifetime…experience your dream come true through writing!
Creative Writing is a gift that can last a lifetime. Or for anyone who has a desire to write a book, leave a message, become the next great writer? Help them achieve that dream with "HOW TO WRITE YOUR BOOK, From an Idea to Your Published Story, " also written by F. Barish-Stern., to be easy, fun, therapeutic and interactive. "HOW TO WRITE YOUR BOOK," has helped so many to achieve their dream of beginning, writing and especially finishing their story! The concept is 3 Wise Guides, the writer, the editor and the publisher who travel along the Write Road, to give the student help all along the way. Through detours, bends in the road and road block, they can help anyone get from the idea and construction to the finished product. They give advice, quips and reviews that add to the tools every writer needs and most of all, they are there, sharing their expertise and who wouldn't want the advice of a professional writer, editor and publisher when writing their book?
At Amazon: www.amazon.com/How-Write-Your-Book-Published/dp/0967625645/ref=tmm_pap_swatch_0?_encoding=UTF8&qid=1562007524&sr=8-2FORMAT
Golden Quill Press
www.goldenquillpress.com
A little left of field suggestion…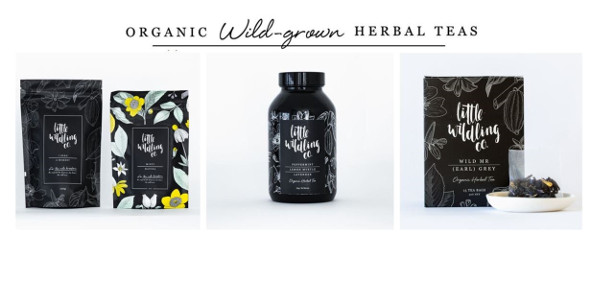 Little Wildling Co is an Australian organic tea business – their products include organic, wild-grown & medicinally blended herbal teas, powders, luxury bath salts and tea strainers. The tea blends have great names such as 'I Work Out', 'Need A Moment' and 'Hibernate + Chill'.
• Natural alternatives: Ditch the pre-work out in 2020, try the 'I Work Out', 'Minty Matcha' or 'Green Tea, mint + Rose' for a natural energy hit before you hit the field.
• Recovery blends: 'I Need a Moment' and 'Hibernate + Chill'. 'Rehab: Cleanse & Detox' helps to aim your liver function. No, it's not a skinny te a!
Sustainability bite-size facts:
• The tea boxes are recyclable
• The insert that holds loose leaf tea is made from plant fibres and are bio-degradable
• The teabags are biodegradable with no glue, plastic or staples
• The tea jars are reusable and you can refill
• The bath salts jars are reusable and you can refill
Save Venice Launches
Immediate Response Fund
Following Historic November Floods
In Venice, Italy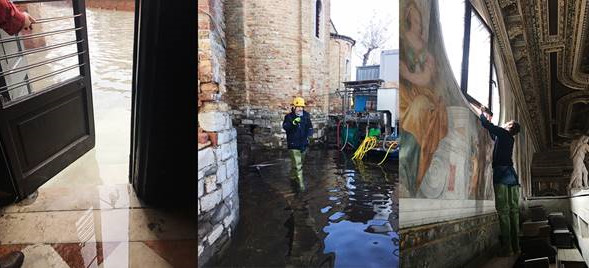 The American non-profit organization Save Venice has announced the creation of an Immediate Response Fund for artistic and cultural heritage recovery following the extreme floods (acque alte) that devastated Venice between November 12-17, 2019. The Embassy of Italy in Washington DC and Save Venice are partnering to raise funds for the Immediate Response Fund, which will support urgent relief efforts and preventative conservation. Donations can be made at savevenice.org/donate by selecting the Immediate Response Fund, and will be matched by Save Venice, dollar for dollar, up to $100,000 through February 2020.
"Save Venice was born in the aftermath of the terrible floods of November 1966, and the November 2019 floods underscore the urgency of our mission," said Save Venice Chairman Frederick Ilchman. "The Immediate Response Fund will allow Save Venice to move quickly to mitigate the effects of corrosive saltwater and deposits in flooded churches, museums, and comparable public buildings, to support emergency conservation treatment for paintings, stonework, floors, wooden furnishings, and books and archival documents, as well as to undertake preventative conservation to minimize damage from future floods. We will continue to do what our track record proves we do best: protect Venice's irreplaceable artistic heritage."
The Italian Ambassador, Armando Varricchio, noted, "Venice has deep historical roots and is a modern and vibrant city, innovative and open to the future with a strong entrepreneurial and industrial background. Venice and Venetians are resilient. They will rise to this challenge," adding that "the legacy of the past, the energy and dynamism of nowadays Venice are the solid foundations on which to build a bright future for the city."
Dr. Ilchman said, "We are honored to partner with the Embassy of Italy on this important initiative to make a difference for Venice, and we express our gratitude to Ambassador Varricchio."
Headquartered in New York City, Save Venice maintains a full-time office in Venice with staff members diligently overseeing each conservation site. They are collaborating with conservators and local authorities to assist with damage assessment and plans for the recovery process. As new environmental challenges arise, Save Venice and its family of experts are prepared to devise and implement additional preservation protocols. The Board of Directors of Save Venice is convinced that the time to act is now.
About Save Venice
Save Venice is the leading American non-profit organization dedicated to preserving the artistic heritage of Venice, Italy for the world. Founded in response to the floods of 1966, the worst in recorded history, and incorporated in 1971, Save Venice has since worked tirelessly to preserve, protect, and promote the art and culture of Venice and has funded the conservation of more than 550 projects comprising over 1,000 individual artworks. In 2015, Save Venice established the Rosand Library & Study Center in Venice, creating a nexus for the research of Venetian art, history, and conservation. Save Venice also provides grants for fellowships, exhibitions, and publications to advance Venetian scholarship and conservation.
For more information about Save Venice, please visit: www.savevenice.org
Facebook, Instagram & Twitter: @SaveVeniceInc
Limited Edition Peter Millar x Timbers Turtle Print Beach Cruiser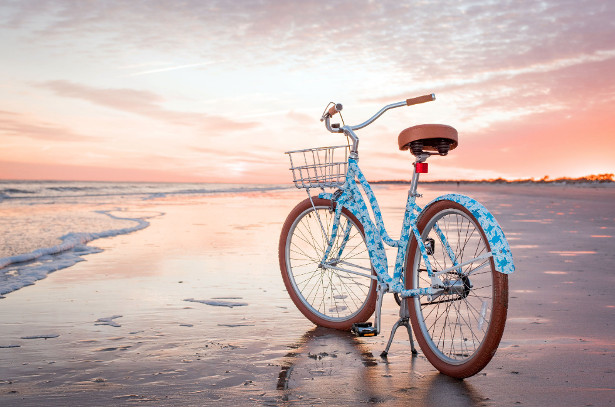 Save Endangered Sea Turtles This Holiday Season with This Posh Beach Cruiser
Luxe North Carolina fashion label Peter Millar and Timbers Kiawah's Ocean Club & Residences have joined forces to create a custom beach cruiser bike donning an original turtle print to raise awareness and funds for the conservation of endangered sea turtles Loggerhead sea turtles.
Price:
$1,200
www.timberskiawah.com/bikes-available-sale/
JustSeats, an innovative new ticketing platform, designed for venues and corporates to donate their unused tickets and boxes to be sold for charity, has launched with the backing of Ascot Racecourse.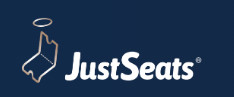 The company, founded by Phil Valori and Ed Harden will use a web-based platform to achieve charitable sales: www.justseats.org
"Working in finance for 12 years meant I saw first-hand the huge amount of corporate ticket wastage. This gave us the idea to create a secondary charitable market allowing corporates to donate unused tickets for their chosen charities," said joint founder, Phil Valori.
"Businesses contribute towards their CSR, venues get higher attendance and more customers get to see the action," added joint founder, Ed Harden.
JustSeats donates 70% of ticket revenues to charity. This is split between a charity of the donors choosing (35%) and the purchasing customer's choosing (35%). JustSeats retains 30% to grow the platform.
"Any venue, team, group or corporate can use the JustSeats website to raise funds for charity. Furthermore, there is no limit to the number of charities it can support. JustSeats asks for no commitment from any stakeholder. The platform can be used as little or often as a donor, charity or customer wish," said MD, Edmund Kendall
The company launched with the backing of Ascot Racecourse who donated tickets and boxes for their 'Discover Racehorse Ownership Race Weekend' over Friday 22nd and Saturday 23rd November.
This donation demonstrated that:
Using JustSeats motivates others from outside the natural 'orbit' of the ticket donor to push and promote a positive PR and marketing message for the donor.
There is a massive charity revenue stream available through recycling these premium tickets and boxes which would otherwise go wasted.
This opportunity can benefit any number of charities, venues or corporates. The more people on the platform, the bigger the direct reach becomes opening up a greater access to charitable funding.
"Ascot is excited to adopt this new initiative presented by JustSeats. While our attendance is one of the best in Europe, there is always more we can be doing to increase our numbers and support our chosen charities. We are pleased to be working with JustSeats and look forward to seeing the platform develop and the business grow," said Nick Smith, Director of Racing & Communications.
Ascot have donated more tickets for their next race meeting on 20th and 21st December and nominated Thames Hospice to be their chosen charity. You can view these on the JustSeats website.
"JustSeats is a fantastic initiative that helps charities go beyond traditional fundraising methods. Not only does it offer new sources of charitable funding, but it also helps us reach and engage a wider audience, attracting further support to help us tackle the challenges facing the wildlife and people of Africa," said Dan Bucknall from TUSK
IT'S ALL FUN AND GAMES THIS CHRISTMAS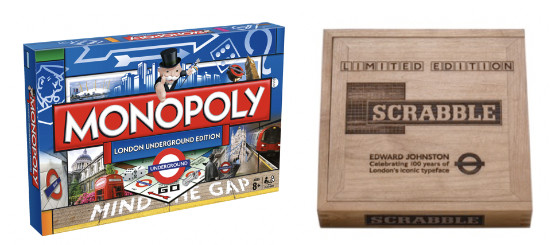 Christmas is all about family and friends, eating and drinking, and of course, the inevitable board game!
Whether you believe you are the brainbox of the family, or think you are the most trusted member to be the famous Monopoly banker,
it's time to head down to the London Transport Museum shop to get your Christmas activities sorted.
After all, Christmas wouldn't be Christmas without playing a board game (or two!) with your nearest and dearest.
London Underground Monopoly Board Game – £29.99 • Special Edition Johnston Scrabble – £40
London Transport Museum shop – ltmuseumshop.co.uk