Not sure what to do on date night? Want to bring the focus back to romance in your relationship? This Christmas why not give your loved one the perfect gift to show them you care?
FACEBOOK | TWITTER | INSTAGRAM
The Couples & Self Care Bucket List Boxes
Perfect for women, couples and they make cute stocking stuffers as well!
Not sure what to do on date night? Want to bring the focus back to romance in your relationship? This Christmas why not give your loved one the perfect gift to show them you care? This beautiful box is filled to the brim with 100 fun & fresh date night ideas for couples. It's broken up into three themes: Life, Love & Laughter, and even has dividers to keep track of what items have been done!
Want some ideas? Here's some straight from the box!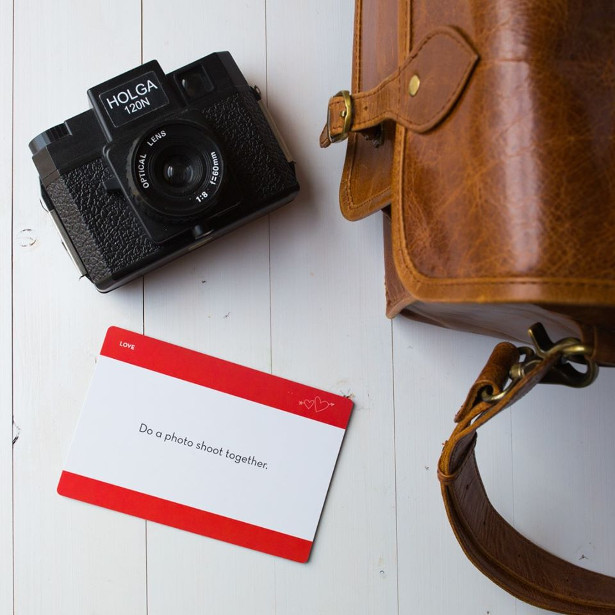 LIFE.
Create a budget. Start a company together. Become a regular at your local pub, or bowling alley!
LOVE.
Take a bubble bath together. Kiss in the rain. Spend a night with your partner with only their pleasure in mind, and then switch!
LAUGHTER.
Build a pillow fort. Have a water balloon fight. Sing a song at the top of your lungs!
BEORE I LEAVE, Wisdom from the Stories of Six Women Over Eighty
In July of 2000, Jenney Egertson met 80-year-old Maude Kelly. The following day, Jenney had an idea: give Maude and a diverse group of women over the age of 80 a voice by writing a book to capture their stories and advice.
As she interviewed and wrote about her subjects during the fifteen turbulent years that followed, Jenney learned about aging, parenting, facing adversity, navigating systemic racism and sexism, and accepting community.
Before I Leave follows one woman's journey from the moment her long-buried dream to become a writer re-emerged, through the fear she felt as she moved through middle age, to the sense of calm and acceptance she came to in her sixties. This is a book to be shared across generations as women everywhere continue to reclaim their lives and voices.
Hard copy and e-book versions available at amazon.com and barnesandnoble.com.
If you're thinking of giving someone the gift of personality, what better gift than one of the world's most popular and trusted personality tools, the MBTI?

Plus the MBTI makes the perfect last-minute gift as there's no wait time for delivery and you can order online from the comfort of your own home!
The MBTI is simple, yet powerful, and introduces a common language for referring to and discussing personality preferences that play an essential role in people's everyday life. The MBTI assessment and its process of self-discovery give you a framework for understanding yourself and appreciating differences in others. It helps people identify preferred ways of doing things in four key areas: directing and receiving energy, taking in information, making decisions, and approaching the outside world.
Helping individuals understand themselves and others provides them with a unique perspective and opens up possibilities—in their job, their communication style, their decision making, their relationships, their life. The Myers-Briggs personality assessment makes a great gift for people interested in getting to know themselves and those around them better.
And because MBTIonline.com is the only MBTI assessment on the web that offers a self-guided experience and deeper learning courses, it can be taken by anyone, anywhere, and at any time.
www.mbtionline.com/GivetheMBTI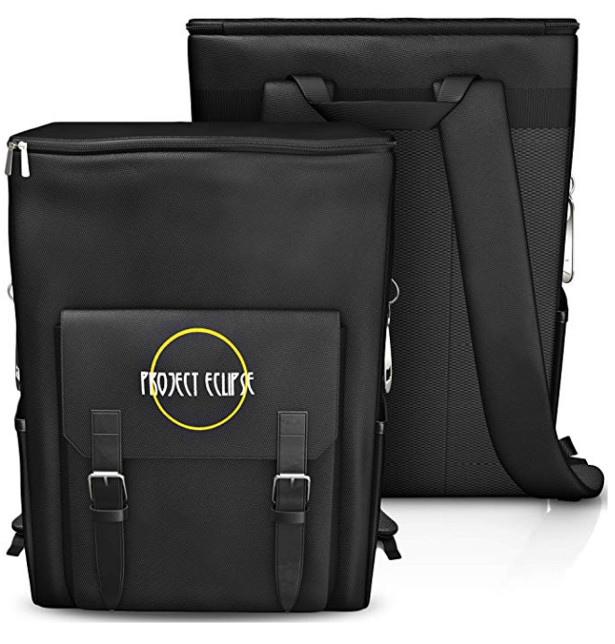 INSULATED BACKPACK: The inner insulation & leak-proof liner works together to keep your food & drinks cold or hot for hours.
LARGE COOLER BAG: This backpack cooler is spacious w/ deep compartment but compact & lightweight enough to pack snacks, meals, beer & even larger beverages.
VERSATILE: it is also great as lunch backpack and can be used for camping, fishing, travel & other outdoor activities.
VINTAGE STYLE: This stylish cooler bag insulated has beer bottle opener conveniently located on the side of the backpack.
DURABLE & COMFORTABLE: Padded & fully adjustable shoulders straps offer the maximum comfort & support.
www.amazon.com/dp/B07TYV2PJR?ref=myi_title_dp
Perfect for all outdoor activities road/beach trips, hiking, camping, picnics and even work. This cooler backpack is both versatile and comfy.
The ultimate feel for comfort and portability, we put the up-most importance into the padded shoulders for comfort. Made of high quality tear resistant, the inner insulation is soft and leakproof keeping your food safe and cool.
BPA free and FDA approved.
Sustainability has shifted into a new era of going beyond just making eco friendly choices during our day, to a focus on true regeneration and rebalance.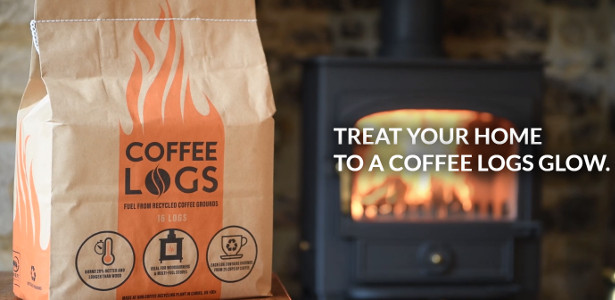 A change driven by innovative brands shaping the market, Coffee Logs is one of these pioneering products, creating a circular economy for the waste generated by the nationwide UK coffee habit.
Each day, 95 million cups of coffee are being consumed in the UK, creating thousands of tonnes of ground coffee bean waste. However, bio-bean recycles this waste into eco heating briquettes. Known as Coffee Logs, they are a sustainable alternative to wood or conventional fossil fuels. The grounds from 25 cups of coffee are packed into one log alone and after buying a recyclable cup, Coffee Logs are the next step in making your coffee habit fully sustainable.
Available in an easy-carry, convenient and fully recyclable bag, do your bit by cutting back on the use of fossil fuels. Better still, there's no need to worry about the room smelling like the local coffee hangout, as Coffee Logs are odourless when burnt.
Available at a number of well-known outlets, including Waitrose, B&Q and Morrisons, RRP £7.99 per bag. You can also order them online at Waitrose, Amazon UK, Ocado or LogsDirect.
www.bio-bean.com/coffee-logs

Gifts for Guys
You'll find the ultimate boys toy at Micro Scooters this Christmas
With everything from the Flex Deluxe and Micro Speed to the Micro Suspension scooter to choose from – treat him to the ultimate boys toy from Micro Scooters this Christmas. What's more, you can even personalise it with his name too.*
*Available on the Micro Classic and Speed scooters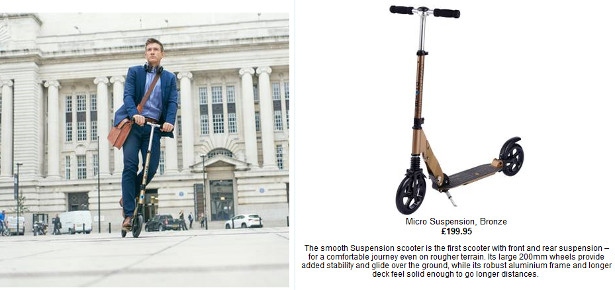 Scuf has a range of different customizable controllers to choose from scufgaming.com/uk/holiday-deals/favorites. The controller deals for Christmas starts from £129.99. Scuf is also running a Boxing Day deals starting from the 26th (embargoed till then) and runs till 5th January.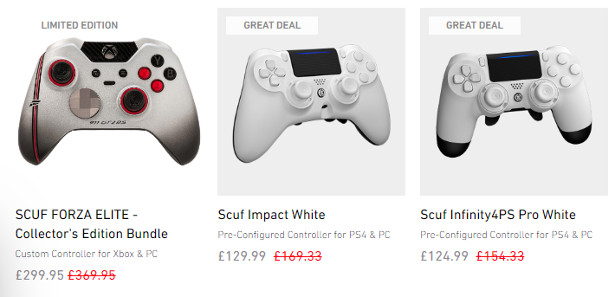 Skullcandy has some headphones and earbuds fitting as stocking filler gifts, such as the Sesh £49.99, Indy £69.99 and Riff, £49.99.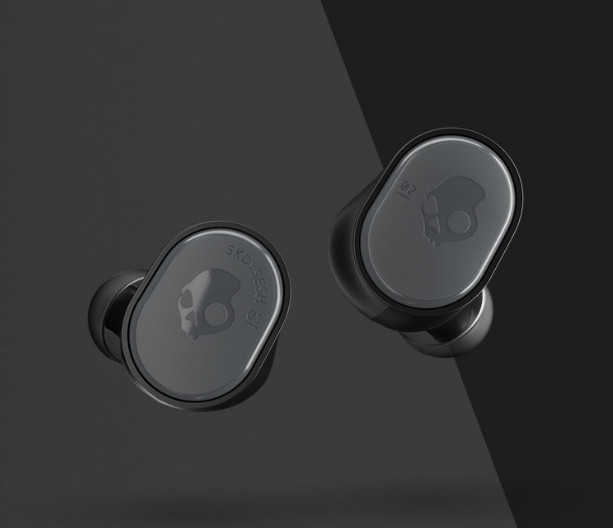 kencko
www.kencko.com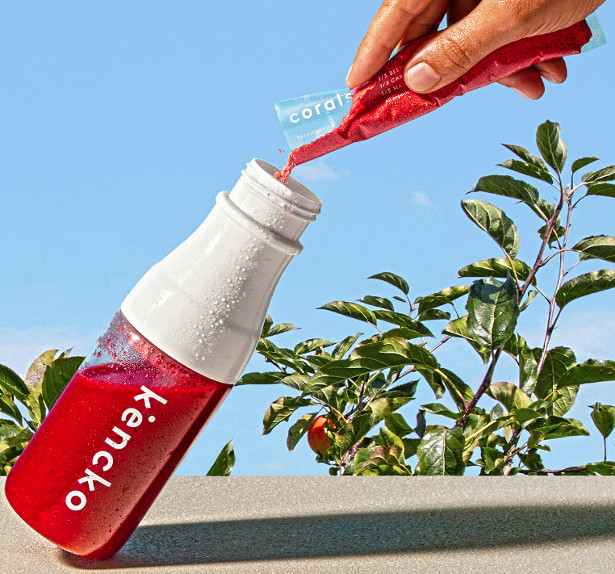 Convenient, affordable and nutritious, kencko is a 100% instant organic smoothie made with the intention to help everyone reach their 5 a day of fruits and vegetables. In the modern world, nutrition and fitness can be difficult to achieve especially with busy schedules and constantly changing landscapes. Each travel friendly packet of kencko contains 2 servings of fruits and vegetables made into a delicious smoothie. Simply throw it into the bottle, shake it for 10 seconds and you have yourself a vitamin packed organic smoothie, all organic, no sugar added. With its slick aesthetic, delicious flavour and compostable packaging, you're gonna want this by your side this holiday season!
GREGGS HAS THE PERFECT GIFT FOR PLANT BASED PALS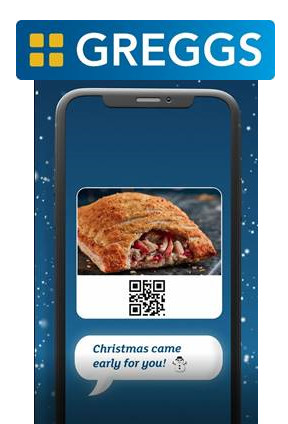 – Treat friends to a Vegan Sausage Roll this year with Greggs' Facebook Gifting Bot
Greggs has launched its 2019 Gifting Bot that allows users to gift their Facebook friends with the beloved Vegan Sausage Roll and other baked classics; just in time for Secret Santa season.
The Greggs Gifting Bot allows users to virtually surprise their friends and family with a range of products, by using Facebook Messenger.
The Greggs menu on the Gifting Bot features a hand-picked selection of popular items, from both the seasonal menu as well as some of the classics.
You can give the gift of:
– Vegan Sausage Roll £1
– Sausage Roll £1
– Any Bake £1.50
– Any Sandwich £3
– Any Regular hot drink (including syrups) £2.20
– Any sweet treat £1
Gifting Greggs via Facebook Messenger is easy:
1. Download the Facebook Messenger app or order online at www.facebook.com
2. Search for the 'Greggs Gifting Bot' in the search bar, then click on the 'message' icon
3. Choose to 'Gift a Greggs' and then select which item you want to gift
4. Complete your payment details on the checkout page
5. The Greggs Gifting Bot will then send you a coupon code for that gift that can then be forwarded to your friend as a scannable code to redeem in-store*
www.santamariashirtmakers.com

Santamaria Shirt Makers make bespoke men's shirts and ladies shirt dresses. A Santamaria shirt or shirt dress is the best gift for anyone looking for something unique and unrivalled. Bespoke shirt prices start from £95 and bespoke shirt dresses start from £115.
> Fitting options: Customers can choose to have an in-store experience at Santamaria's Notting Hill boutique or by using Santamaria's online 3D shirt designer tool which lets the customer create their ideal shirt, choosing their fabric and styling i.e. collar, cuff, buttons, initials, contrasts etc. from the comfort of their home.
> Finest Italian fabrics: We source our fine Italian fabrics from eponymous labels like Thomas Mason, David and John Anderson, Canclini, Grandi Rubineli, Textiber and Sidogras.
> Master tailor craftsmanship: Once the fitting measurements and shirting choices have been made, the order is sent to Spain and is reviewed by Santamaria's expert tailors. They hand cut and stitch the shirt at their workshop in Madrid to ensure the quality workmanship that has carried the Santamaria name for over thirty years. The tailoring takes up to two weeks and after passing exhaustive quality controls, the shirt will be delivered a week later in the UK/EU.
> Worldwide delivery & 100% fit guarantee: The fit guarantee assures customers they'll get a quality, perfectly fitting shirt. If it doesn't fit in any way, it will be remade completely free of charge, to the customer's satisfaction.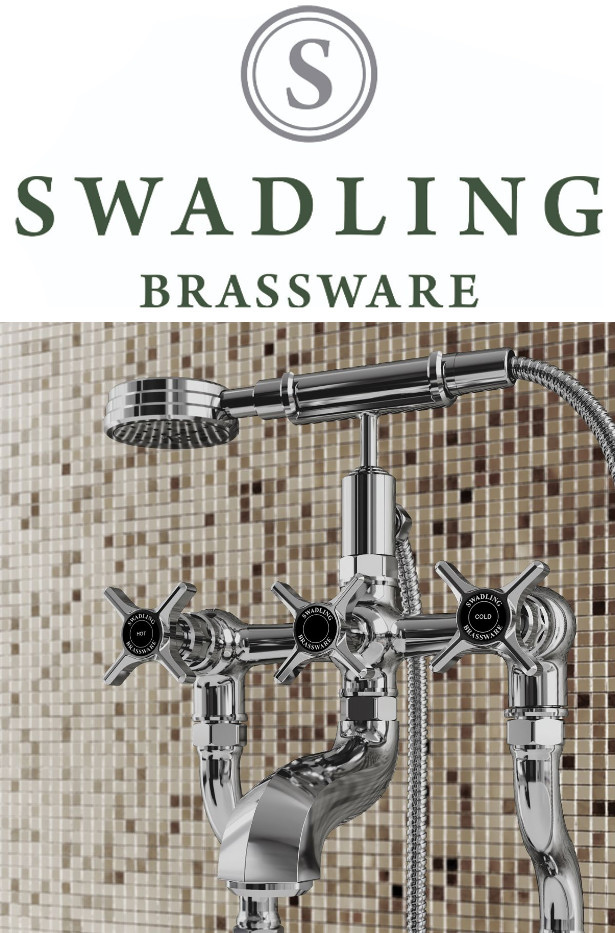 Art Deco Style from Swadling Brassware
Introducing what might just be your favourite bathroom brassware brand – the super stylish Swadling Brassware. Taking inspiration from traditional bathroom fittings, and using market leading temperature and flow controls, Swadling Brassware makes products with the enduring style of classic eras and the safety and reliability of modern, approved technologies.
Swadling offers four impressive collections – the latest being their Illustrious Collection. Although inspired by the early 20th century, the look of each piece is definitely contemporary, conjuring the rare and lavish ornamentation of the Art Deco era.
TWENTIETH CENTURY FOX
REVEALS BRAND NEW POSTER FOR
UNDERWATER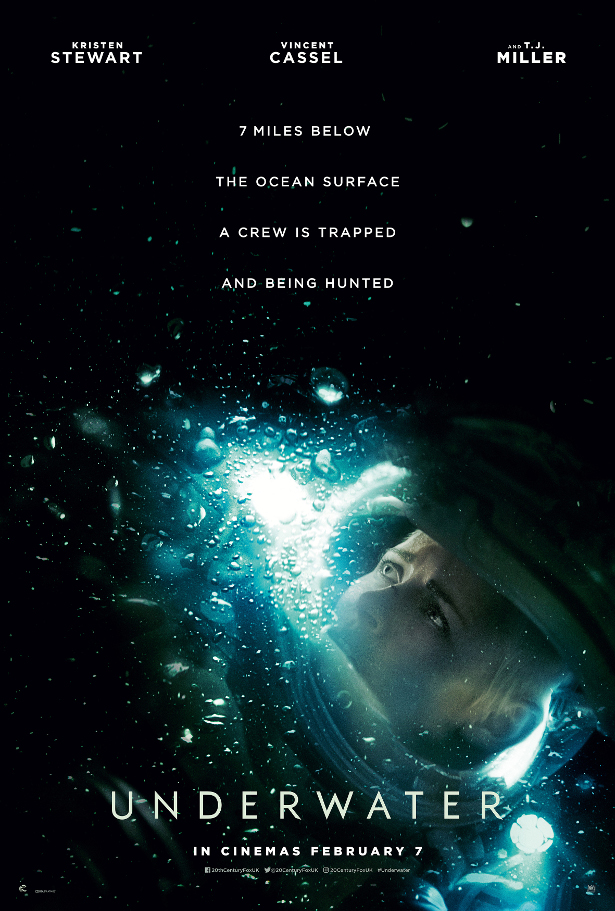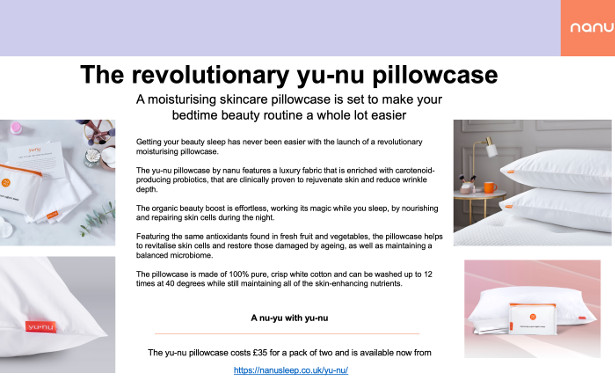 Veo is a camera that records football games and training sessions without the need for a cameraman.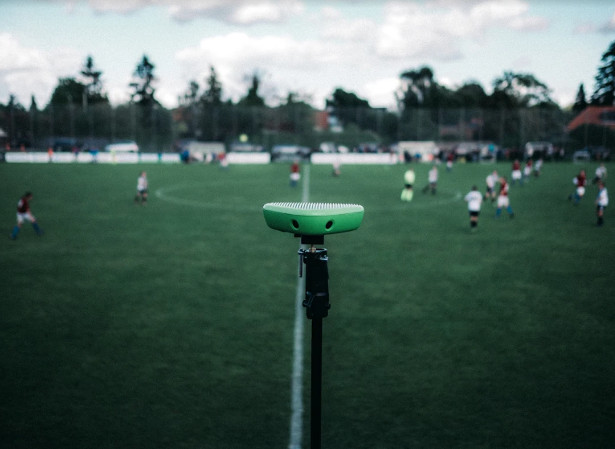 It is fitted with two 4K lenses that records the entire football pitch from its position on a 4 meter tripod.
Veo's magic lies in the processing, where the patented AI-powered software detects both ball and players to create a perfectly balanced broadcast view for its users. Just like a football match on TV. In 2019, more than 40,000 football matches were recorded by 4,000 teams using Veo in 58 countries. That's 21 times more than all the matches played in Europe's five biggest leagues combined.
WANT TO GET THE KIDS TO BED EARLY ON CHRISTMAS EVE?
IT'S SANTA CALLING!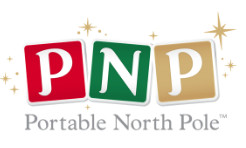 Record your child's reaction when Santa calls from his Sleigh!
This year, Christmas Eve will be even more magical than ever thanks Portable North Pole (www.portablenorthpole.com) and their brand new special multi-device scenario straight from Santa's sleigh delivered on Christmas Eve! Children will join Santa as he reviews his flight plan for the big night in a personalised video message for an excited child or children – the perfect way to get them to go to bed early too!
While checking his plans, Santa has time for one more phone call and children will be amazed and delighted when the phone rings and Santa himself is on the line telling them to go to sleep early in readiness for his arrival. For just £12.99 for a Magic Pass for one child https://www.portablenorthpole.com/santa-video, you will receive access to all NEW videos and past content as well as a unique Reaction Recorder to make a keepsake of their face and response to the surprise call. The Magic Pass also includes enhanced video and a NEW Family Option to allow you to create one video for multiple children.
There's so much content included within the Magic Pass, you can build excitement and encourage good behaviour from mid-November onwards. Don't forget to print off their personalised Nice List Certificate too!
New content also includes high definition videos with amazing outdoor shots of Santa's reindeers and huskies as well as a premium personalised birthday message from Santa that children can enjoy all year round but its particularly great for November and December born children who often get their birthdays overlooked by Christmas.
Here's a full list of what's new this year:
• A brand new special multi-device scenario straight from Santa's sleigh on Christmas eve with a personalised video message from Santa on one device (desktop, smartphone, or tablet) and integrated into the video message is a call from Santa to your phone during the video message. This message can be made for one child or the whole family. *
• 2019 kids and grown-up editions of our free personalised cinematic video messages from Santa with amazing outdoor shots featuring husky dogs and reindeers.
• Download messages in 1080 HD.*
• An all-new Premium personalised birthday message from Santa that can be enjoyed all year long. *
• A total of five new Premium personalised videos with even more ways to personalise the message. *
• Another new multi-device Premium video scenario with a group option. This is great for parents looking to encourage good behaviour from their children in the days leading up to Christmas.*
• Two new Premium personalised video calls. *
• Six new Premium personalised voice calls. *
• The Reaction Recorder is now available on Google Chrome for desktop and laptop, as well as on the PNP mobile app to capture the moment your little one realises it's Santa speaking to them directly on one of our Premium videos to create a lifetime keepsake.*
• Fun games in the Kid's Corner section on the PNP mobile app for year-round play.
• New personalisation options. Santa will know even more about your loved one, than ever before.*
* Features only available with purchase.
Since 2008, the Portable North Pole (PNP) website (www.portablenorthpole.com) and mobile apps (pnpapp.page.link/PR2019) has offered personalised videos and calls from Santa in a tradition that is now enjoyed annually around the world with more than 220 million personalised video message views by Santa fans worldwide
Largest ever Christmas gift revealed – among other amazing Festive facts!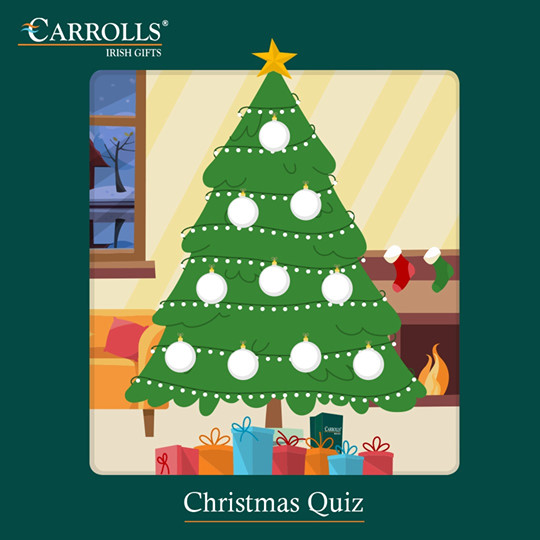 It's a contentious issue at this time of the year. "There's always one" who have their tree up in October to a chorus of sighs. All through November, there are two clear sides to the divide. What might be considered the "over-enthusiastic" Christmas nutters and "the November Grinch's", but who is right?
According to a survey carried out on behalf of Carrolls Irish Gifts, 66.7% of people agree with the so-called Grinch's, that you should not have a Christmas Tree erected in your home until at least December 1st has come.
While on the other side of the only coin 13.3% agree that in November (any time after Halloween) it's fine to 'deck the halls' and get the festive season underway.
Interestingly a whopping 20% of respondents don't want to see the tree up until at least 2 weeks prior to the big day. That would be December 11th, at the very earliest!
See more results of this festive survey below.
To get you in the Christmas mood, Carrolls Irish Gifts have created a fun interactive Christmas Tree quiz. Light up the tree with your knowledge and be in with a chance of winning a €100 online voucher so you can pick up some beautiful Celtic jewellery, fine Aran knitwear or any of the array of top-brand Irish produce available.
Play the game here: www.carrollsirishgifts.com/media/christmas/
Carrolls Irish Gifts Christmas Quiz
Survey Results
When to put up the Christmas Tree?
66.7% say not until December has come.
20% say not until at least 2 weeks before Christmas day.
13.3% say Any time after Halloween is good.
When to play Christmas Music?
60% say all through December is good.
32.5% say no more than 2 weeks before Christmas day.
7.5% any time after Halloween is good.
Will you be travelling this Christmas?
65.1% will be home with their family.
34.9% will be going away on a trip.
Will you go to Mass on Christmas?
80% say no.
20% say yes.