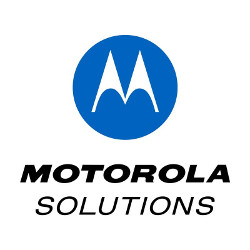 The Motorola Talkabout T600 H20 two-way radios are a brillaint WATERPROOF tech gadget designed for the families who enjoy spending time on the slopes, at the campground, in the water and in the great outdoors.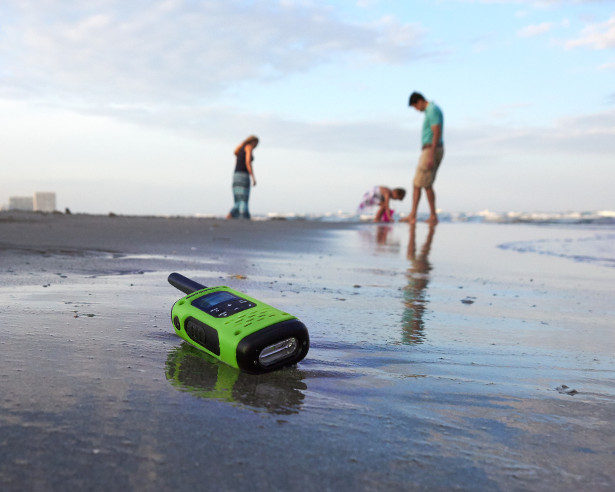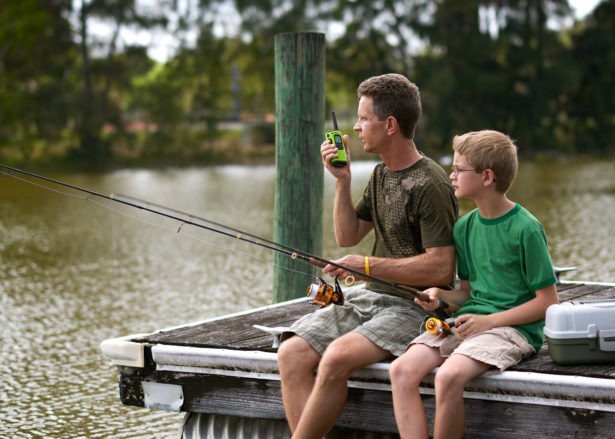 FACEBOOK | GOOGLE+ | INSTAGRAM | LINKEDIN | PERISCOPE | TWITTER | YOUTUBE
Must-Have Waterproof Outdoor Tech for Active Families from Motorola Solutions
Specifically, the latest Motorola Talkabout T600 H20 two-way radios are ideal for water adventures when out of cell phone range. Two-way radios are important for communication and safety. These feature NOAA weather updates and alerts and the T600 H20 is completely WATERPROOF and FLOATS, so no need to worry if it accidentally falls off the boat when dad is fishing.
It also comes equipped with a handy water-activated flashlight, which includes a white and red LED (to preserve night vision.) I thought these would make great holiday gifts or for winter gear as we get into the winter months. These are perfect for skiing, fishing, hiking, camping and the weekend trip to the cabin.
Motorola Talkabout T600 H20 Product Page
https://shop.motorolasolutions.com/t600-rechargeable-two-way-radios-dual-pack/product/T6B22201GWRAAW
MSRP: $119.99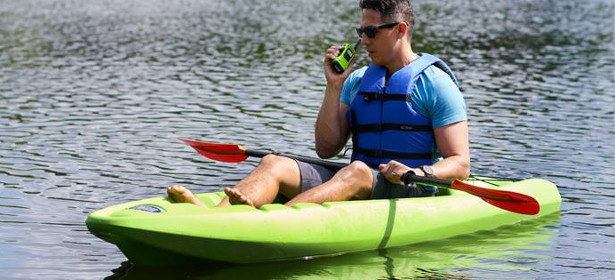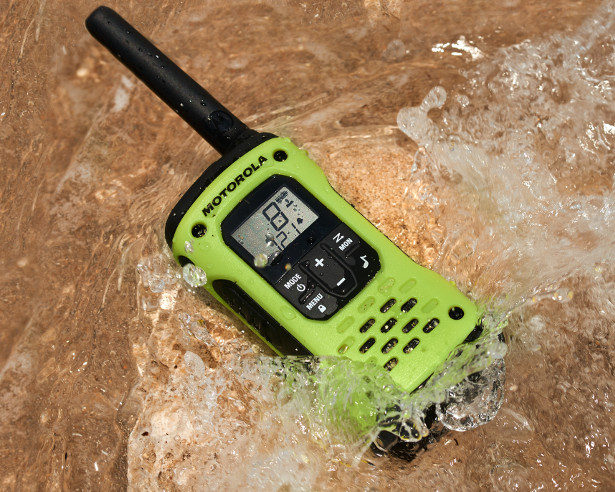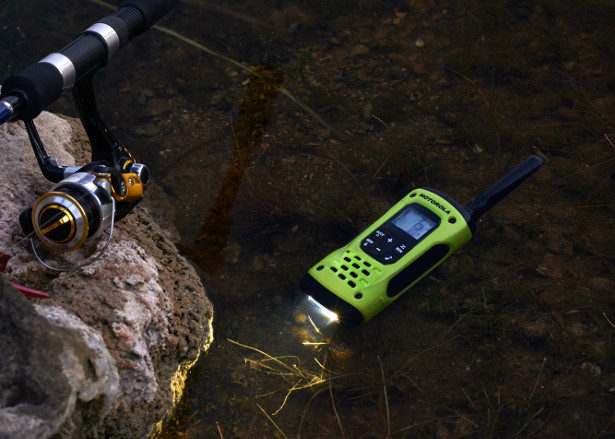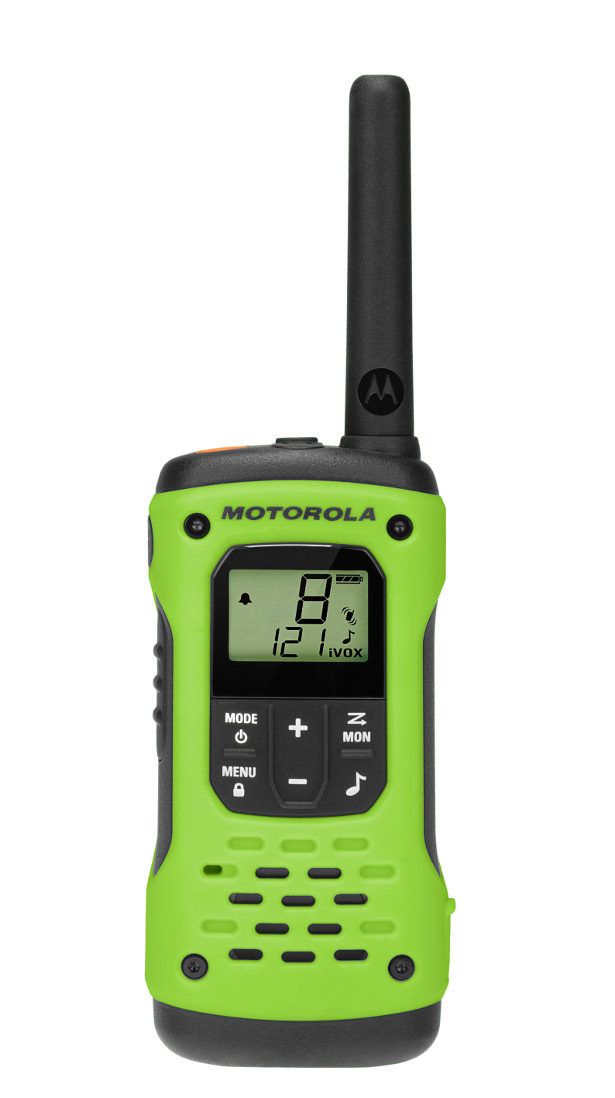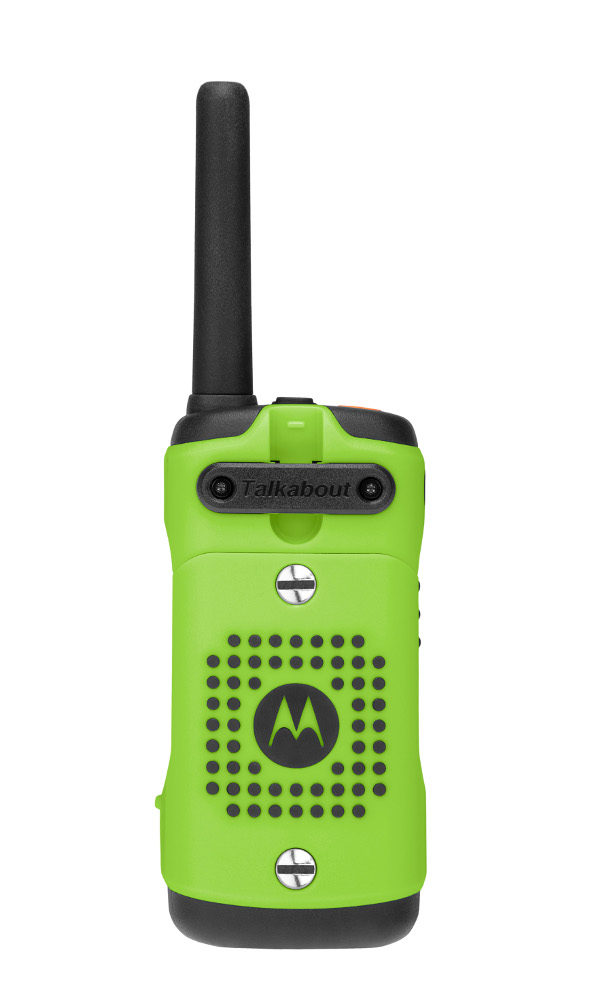 TOP PICKS FOR MEN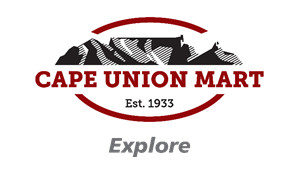 As year-end fast approaches, our thoughts turn to Christmas celebrations and the festive shopping that must be done before the fun and relaxation can begin. It can be tough to find exactly the right for the right person while making sure that your choices will genuinely be needed, used, valued and appreciated. It's for this reason that our team at Cape Union Mart have pulled together a comprehensive guide to the best gifts for 2019. See the below list of our choices to guarantee you picks up the most sensational gifts for all the men in your life.
Men's Gifting
Malkin 10 x 50 Porro Prism Binocular
R1, 199.00, available for purchase in all stores and online.
This is a gift that is a great choice for a wide range of people, uses and interests from sports viewing, game and bird watching to general outdoor adventure. The Malkin 10 x 50 Porro Prism Binoculars utilize a Porro prism system that provides greater depth perception offering a wider field of view. These are perfect to have on the ready for any occasion. They're a great buy, at a great price for a lifetime of use.
Kaliber Biltong Knife
R250 .00, available for purchase in all stores and online.
The Kaliber Large Biltong Knife will no doubt be a welcome gift for any biltong lover. It has a tough stainless steel blade that makes it perfect for enjoying one of South Africa's best exports. It features a G10 inlayed durable handle with a Rockwell Scale for a nice, comfortable grip – while the blade is hand sharpened between 27 – 31 degrees for maximum sharpness. Giving a gift like this will certainly put you in the front of the biltong queue!
Leatherman Rev Multitool
R750.00, available for purchase in all stores and online.
If you know someone who needs or wants an entire tool box in their pocket then Leatherman's all new Rev multitool is perfect for the 'Do it Yourself' people in our lives. With a blade length of 6.6cm, this durable multitool has 13 functions and a replaceable pocket clip for easy carry. When closed, it is a mere 9.7cm and weighs only 168grams, so it's not only highly functional but super convenient and easy to make sure you have on hand whenever called for. This ideal gift that the right person will certainly cherish.
SupaLED Book Light
R99.00, available for purchase in all stores and online.
For those who enjoy a little downtime with a good book, you can't go wrong with the slim, trim, bright and bendy SupaLED book light. This lightweight book light clips onto any book, angles up to 180 degrees and folds into a really tiny and portable bendy package. It takes 3 LR44 batteries to consistently provide bright light making it perfect for over-night hikes and camping trips. This is another wonderful choice that will come in handy.
Garmin Fenix 6X Sapphire Fitness Watch
R15, 499.00, available for purchase in all stores and online.
For that extra special someone, the Garmin Fenix 6X multi-sport fitness watch is a choice that will earn you major brownie points! With a transparent solar charging lens, larger 1.4-inch sunlight readable displays and added features that can extend battery life and more accurately track your performance, this is a gift for a person who takes their fitness seriously yet needs to adapt to an indoor setting easily too.
The Fenix 6X has the ability to record running, cycling, swimming, hiking, and golfing sessions, among other sports. It features a heart-rate sensor with VO2 Max calculations; Bluetooth and ANT+ accessory connectivity; access to GPS, GLONASS and Galileo satellite systems; sleep monitoring and the ability to receive notification alerts from your iOS or Android smartphone. The solar lens, smartwatch mode and new Power Manager Programme help manage and extend the battery life considerably. It has 32G on-device storage with Wi-Fi connectivity and provides access to topographic maps for trails, slopes and golf courses.
With this level of functionality, you might expect to compromise on wear-ability but the Garmin Fenix FX is trim and fits comfortably while delivering everything you would want from a multi-sport fitness watch. This is a top choice for anyone looking to wow on Christmas morning.
Volkano Urban Bluetooth Speakers
R799.00, available for purchase in all stores and online.
For a gift that turns up the volume on the fun factor, the Volkano Urban BT Speaker is your answer. The good-looking, easily transportable speaker device is ideal for the modern music lover. It features 4.2 Bluetooth capabilities that can operate over a distance of up to ten metres. It has a five-hour charge time, three-hour playback time and includes a shoulder strap, USB charging cable and FM radio with total power output of 8.8W. The gift of music is always a great choice!
K-way Adventure 60 + 10 Hiking Pack
R1, 799.00, available for purchase in all stores and online.
If you are looking for the ideal gift for those who are explorers at heart, look no further than the K-way Adventure 60 + 10 Hiking Pack. The air vantage back system and multiple compression points, means you are able to adjust the pack volume for maximum comfort. With the dimensions of 39 cm x 23.5 cm x 77 cm, this hiking pack is a versatile choice for a range of journeys. It has easy access to pack contents through the top and lower entry points and the pockets situated on the hip belt are super convenient for small items such as action camera batteries, lip balm and more. The sternum strap with whistle provides added functionality in case of emergency and a rain cover is included to keep contents dry whatever the conditions. This pack offers everything needed from a hiking pack to really enjoy the great outdoors with comfort and ease.
K-way Men's Explorer Traveller jacket
R899.00, available for purchase in all stores and online.
For all outdoor adventures a good quality jacket is a must – so if you are looking for a gift that will provide the coverage needed no matter what the weather – we think the K-way Men's Explorer Traveller jacket is the best choice. It is lightweight and water repellent and features UPF40+ protection from the sun with back yoke mesh for necessary ventilation. The elasticated cuffs and hem, draw-cord adjustable hood and two zip enclosed hand warmer pockets help keep you warm when temperatures drop.
Old Khaki Logan Triangle Badge Peak
R199.00, available for purchase in all stores and online.
Peak caps really do always make for desirable gifts and we have chosen the Old Khaki Logan Triangle Badge Peak as our top pick. It is both durable and stylish and will no doubt be a popular choice for the right man this Christmas.
Those are our hot picks for this festive season. Christmas shopping made easy so get down to Cape Union Mart now to get all you need to celebrate the men in your life.
Luna Luce is a Bespoke Jewellery company, not only can our customers create their own unique piece of jewellery with us, we also have a lovely selection of jewellery that can be pre-ordered and are perfect as gifts for Christmas, birthdays etc.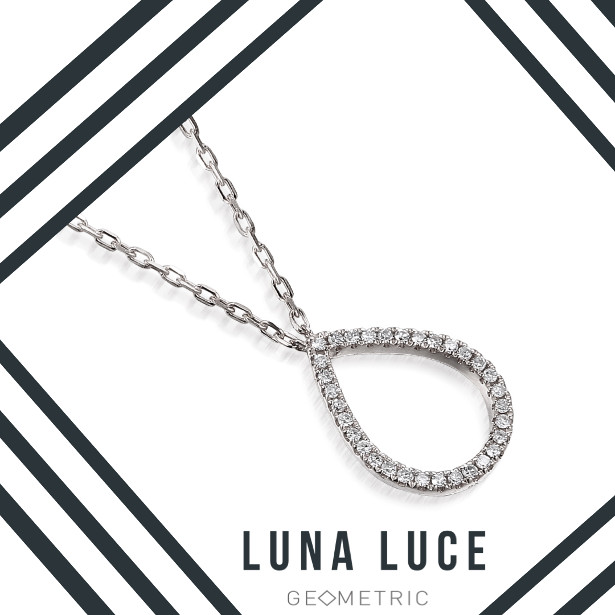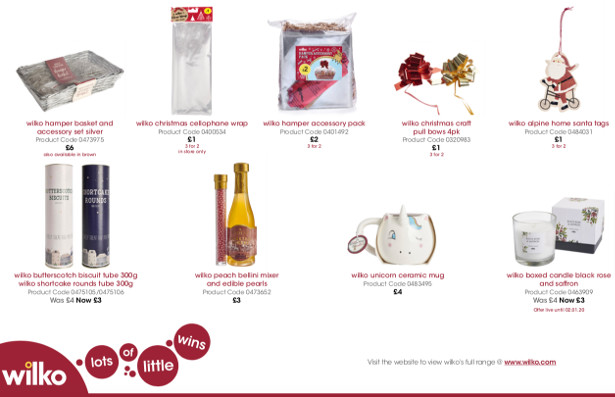 COME AND JOIN THE PARTY WITH FREE FIZZ, BEAUTY TREATMENTS AND UP TO 40% OFF AT ST PANCRAS INTERNATIONAL'S SHOPPING NIGHT
St Pancras International launches first ever Christmas shopping party with a host of Christmas discounts
Up to 40% off when shopping at the station's host of premium retailers, including Kate Spade, MAC and Aspinal of London, on Wednesday 11 December (6pm-10pm)
Those who attend can WIN a £500 voucher to complete their Christmas shopping list
If you missed Black Friday, never fear, as for one night only (Wednesday 11 December, 6pm-10pm) St Pancras International is throwing shoppers the ultimate Christmas shopping party, with complimentary goodies and up to 40% off at a wide range of retailers, including Kate Spade, MAC and Aspinal of London.
As well as enjoying a host of great deals, those perusing the shelves can enjoy free bubbles and Indian head massages at the Eye Candy beauty bar and complimentary wine tasting sessions at London's luxury store Fortnum & Mason. For those needing a pick me up from heaving bags, Neal's Yard Remedies will be offering free hand massages at their pop-up store and once you've shopped till you've dropped, why not indulge in a festive treat with a free glass of mulled wine from station's gastro pub – The Betjeman Arms.
With 20% off storewide from the likes of Kikki.K,Ted Baker and Hamleys, shoppers are sure to find the perfect gift at St Pancras International. Visitors to the station can also take advantage of amazing deals including Kate Spade, offering shoppers 40% off selected bags and accessories as well as free gift wrapping with any purchases made on the day. GANT is spoiling shoppers who spend £200 with a free weekend bag worth £65, while exclusive florist Moyses Stevens is offering 30% off on Christmas bouquets.
What's more, St Pancras International is offering one lucky shopper the chance to win a Christmas shopping spree, with a whopping £500 gift card giveaway. Simply find the life-size Instagram frames dotted throughout the station, follow @stpancrasinternational and pose for a picture, tagging @stpancrasinternational using #TogetherAtStPancras. (T&Cs apply).
Wendy Spinks, Commercial Director of HS1 Ltd said, "St Pancras International is known for great shopping conveniently all under one roof, which is why we're excited to launch our Shopping Party to help commuters get in the festive spirit and find the perfect gift this Christmas. If you can't make it on the night, don't worry, we're open every day right up until Christmas Eve, so you won't miss out!"
As well as lapping up all the discounts on offer, throughout December, Londoners and visitors alike can also sip on seasonal cocktails at Searcys Champagne Bar, devour the ultimate Christmas dinner burger at Prime Burger and marvel at the magical light show – taking place every hour, on the hour, from Lancôme's 36-foot sparkling installation, inspired by the Eiffel Tower.
To see the full list of participating stores and deals available, visit stpancras.com
Festive Chocolate fix
A sweet chocolate treat for the kiddies will ensure smiles all round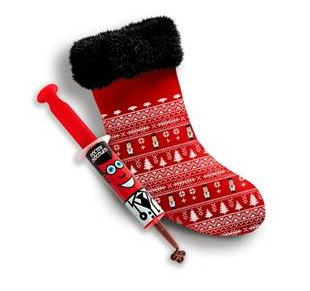 When it comes to gift giving, chocolate is a no-brainer, right? Add to that an element of fun and entertainment and you have the perfect present. As quirky as it is cool, the much-loved Doctor Chocolate Original – decadent hazelnut chocolate in syringe-style packaging – ticks all the boxes. Ideal as a stocking filler or a special occasion sweet treat, Doctor Chocolate promises to bring smiles to young and old.
3 easy ways to entertain your children this holiday season
1. Chalk fun
A pack of coloured chalk, a driveway or outside wall and a wild imagination = hours of creative play. Get the kiddies to let out their inner artists on a large scale. When you're done, just wash off the chalk with hot soapy water.
2. Head to the local library
Spend an hour or two at your local library, browsing and reading books with your kids, and then borrow a couple for home. Most libraries have story hours and other fun activities during the school holidays, so enquire beforehand to plan.
3. Get baking
There's not much kids love more than baking. Rustle up some cupcakes or biscuits and take them to the next level by decorating or filling them with Doctor Chocolate Original's hazelnut deliciousness.
motorola one hyper maximizes your experiences

From the moment you wake up in the morning to the moment your head hits the pillow at night, you need the best technology to enhance your next great adventure, no matter if it is a busy day at work or visiting a unique destination on vacation.
That's why we created motorola one hyper, a new smartphone with a cutting-edge camera system; an ultra-high resolution 64-megapixel main camera and 32-megapixel pop-up selfie cam; an amazing uninterrupted 6.5″ Full HD+ edge to edge display; and insanely powerful charging system with a massive battery.
new charging era: power for the day in only 10 minutes
The motorola one hyper has a 4,000 mAh battery that can power your phone for 38 hours of continuous use*, so you can power through the whole day and still have plenty of battery left for tomorrow.
motorola one hyper also introduces an industry-leading 45W Hyper Charging technology, a brand new advanced charging that will change the way you look at battery life. The technology is perfect for a busy world where consumers don't have time to wait for charging their phones, giving you 12 hours of power in 10 minutes of charging and fills your phone's battery to 75% in just 30 minutes.*
dual night vision and ultra high-resolution cameras
It's easy to get creative and take brag-worthy shots of your adventures with motorola one hyper's ultra high-resolution cameras, with our innovative Night Vision technology on both the rear 64 MP camera and front 32 MP camera.
With a 32-megapixel pop-up selfie camera that conceals behind the display, you'll be ready to shoot in less than a second, taking worthy selfies and beautifully detailed portraits that you'll be proud to share. If you're in the dark or in a place with low lighting, you'll enjoy our innovative Night Vision mode and Quad Pixel technology that brings in 4x more light sensitivity. For those worried about accidental falls, the pop up camera has a drop protection mechanism that triggers it to automatically retract during a sudden drop or when the phone is flipped upside down.
The 64-megapixel ultra high-resolution main camera, also with Night Vision and Quad Pixel technologies, delivers unmatched clarity and unrivaled color accuracy in every shot. You get crystal clear details even when you crop and enlarge your photos. Plus, laser autofocus technology lets you focus instantly, even in the dark. When you want to take a photo as your eyes see it, you can switch to the 118° ultra-wide angle lens for sweeping shots that capture four times more of the scene.
powered by Google CameraX
The photos you post on motorola one hyper look just as brilliant in your feed as they do when you snap them no matter what camera you decided to use. Thanks to the Google CameraX API, third party apps like Instagram can take advantage of motorola's camera AI technology, like HDR, Night Vision and Portrait Mode.
one-of-a-kind design
The innovative pop-up selfie camera eliminates the need for a bezel and maximizes screen real estate like never before. Say goodbye to notches and bezels and say hello to Motorola's first truly edge-to-edge screen that gives you favorite content the viewing experience it deserves. Immerse yourself in the action and let your photos and videos come to life on motorola one hyper's stunning 6.5" Total Vision display.
When it's time to set your phone aside, there's a helpful notification light at the back of the device that subtly illuminates in different ways to keep you updated without disturbing you. When you do want to check your notifications, they're right at your fingertips thanks to Moto Display, giving you a quick preview without having to unlock your device.
motorola one hyper has a water repellent* design that will keep your phone protected inside and out from spills and splashes while you're on the move. Available in two unique and vivid color options, Deepsea Blue and Fresh Orchid, motorola one hyper offers a stylish and distinctive look that you'll want to show off as much as the photos you take on it.
So whether you're hopping on a flight to an exotic destination or just exploring your own city with your friends, you can be confident that motorola one hyper is ready for anything.
unstoppable performance
motorola one hyper uses Qualcomm® Snapdragon™ 675 octa-core processor with advanced AI processing, which makes multi-tasking a breeze and boosts your gaming experience to the next level. Seamlessly get to the features you use most often, like your flashlight or your camera, with exclusive Moto Actions. The phone also gives you 4 GB of RAM, so you can keep multiple apps open and move effortlessly between them.
motorola one hyper ships with clean, bloatware-free Android 10 software so you can enjoy a more streamlined user experiences and feel safe knowing your private data is more secure than ever. And with 128 GB of built-in storage and up to 1TB expandable storage (sold separately), you don't have to worry about deleting existing files or old pictures to make space for more content you love.
Availability & pricing
The motorola one hyper will be available to buy in the UK mid-December from £269.99 via www.motorola.co.uk.
Philips Hue offers a variety of products to help make this Christmas a particularly sparkling one, with a range of smart lighting products for all areas of the home and garden (or whatever outside space you might have).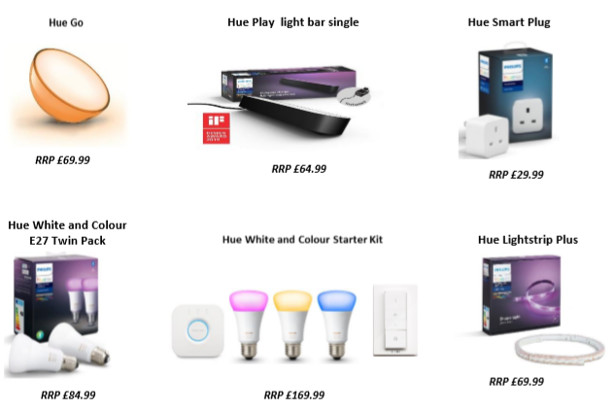 The Christmas season is all about spending time with loved ones and enjoying the festivities, and nothing creates the right atmosphere like lighting.
Perfect for illuminating any home, the Bluetooth enabled Philips Hue White and Colour E27 Twin Pack is the perfect way to introduce Hue into the home of friends and family this Christmas. Making smart lighting even more accessible, the new Philips Hue Bluetooth smart lighting enables the user to create the right ambiance for every occasion. Compatible with Amazon Alexa, Google Assistant and Apple HomeKit, simply choose from the range of 16 million colours to create the perfect setting to relax together as a family or with friends. You can seamlessly updgrade to the Hue Bridge with the Philips Hue Starter Kit and unlock even more functionalities. For those who want to go the extra mile, get a Philips Hue smart plug and turn your Christmas tree lights into a Hue smart light or consider lining the fireplace with a Hue Lighstrip Plus so Santa can see where he's going!
Sync your lights up with your TV so they mirror the action on screen whilst relaxing together in the evening. Whether you want to add extra explosive detail to Die Hard to keep dad awake, or entertain the kids as the Grinch sneaks around, you can keep the entertainment going long into the evening with the new Philips Hue Bluetooth enabled Hue Go and Hue Play light bar
Babycup First Cups make a lovely stocking filler for toddlers or for baby's first Christmas. www.babycup.co.uk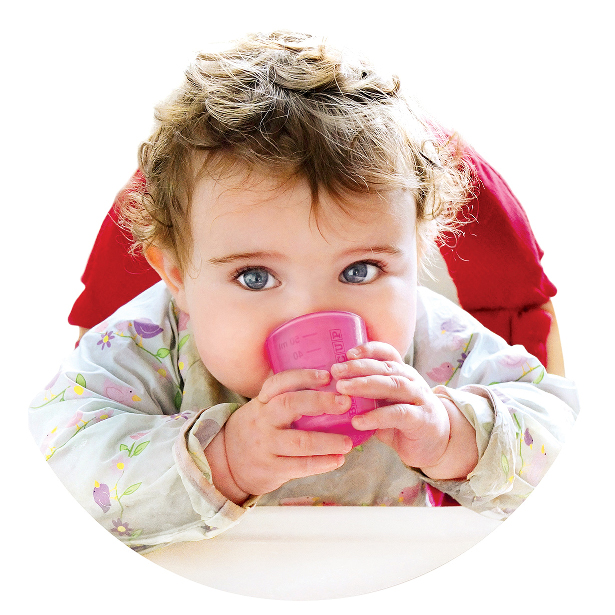 FACEBOOK | TWITTER | INSTAGRAM
And not only do Babycup First Cups look good, but they do good too – good for little one's oral health, good for encouraging less cups to be bought in the early years, and also 100% recyclable.
Babycup First Cups – little cups for little people
Looks good and does good, a baby essential, makes a lovely gift, for 0-3 years
100% recyclable, Made in Britain
Sippy not sucky
Loved by little ones, and in line with advice from experts
Recommended by dentists and orthodontists; as the healthy way to sip from weaning (6m+) onwards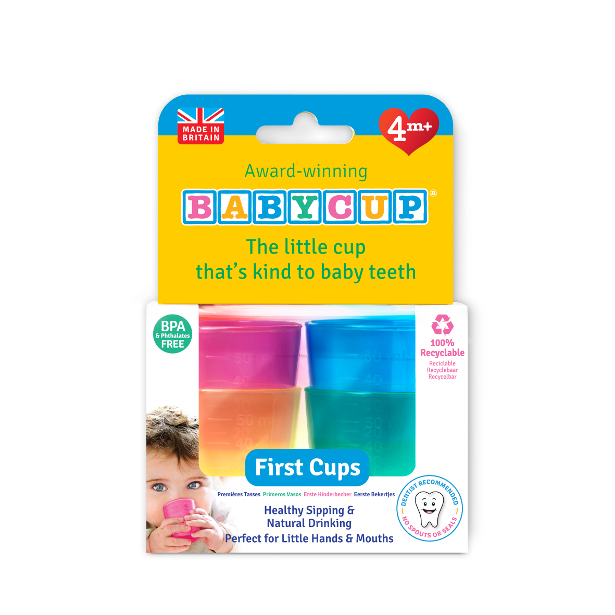 Mini open cups for babies and toddlers
Best for teeth, great for fine motor skills
Good for oral health, mini open cups, endorsed by experts, winner of multiple design awards
British-brand Babycup, founded by a mum who wanted the best for her children, now loved the world over.
For learning to sip at weaning time ; also suitable for cup-feeding infants
Other info:
Dentists and orthodontists recommend an open cup to encourage sipping and be best for teeth.
Babycup First Cups are mini open cups, carefully proportioned for little hands and mouths and made from high-quality, non-toxic, baby-safe materials, BPA-free, dishwasher and steam steriliser safe.
Made in Britain and loved by families around the world
100% Recyclable – we also have a recycling scheme where customers who don't have a suitable local recycling facility can send their cups back to us and we will arrange the recycling for them!
£6.99 for a pack of four cups.
Available from JoJo Maman Bébé and Amazon
See website for details www.babycup.co.uk
Amazon link: https://www.amazon.co.uk/Babycup-Toddler-weaning-healthy-sipping/dp/B00GOXMWZ8/ref=sr_1_1?s=baby&ie=UTF8&qid=1493032060&sr=1-1&keywords=babycup
Social media links:
instagram: babycuphello https://www.instagram.com/babycuphello/
FB: BabycupUK https://www.facebook.com/BabycupUK
Twitter: @BabycupHello https://twitter.com/BabycupHello