The Perfect gift for a Fixer upper! Tech Geek or avid gamer! >>  uk.crucial.com/gbr/en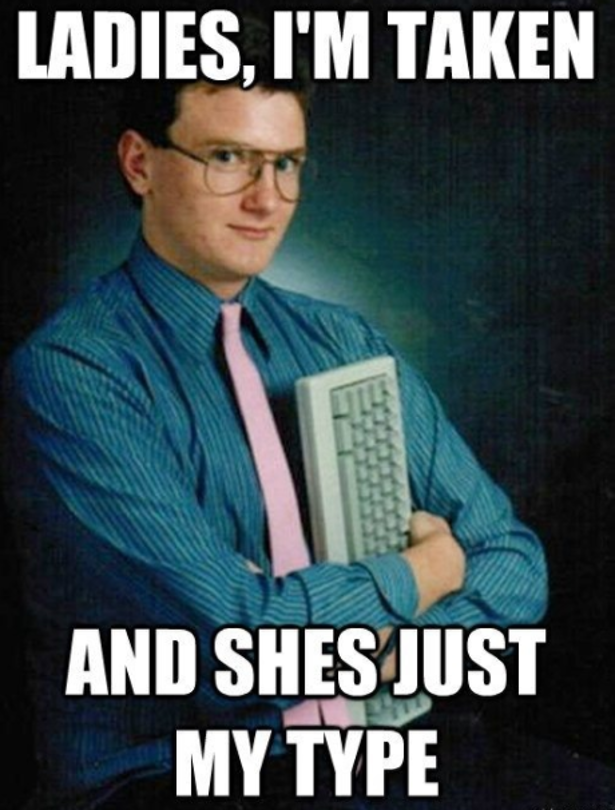 YOUTUBE | FACEBOOK | TWITTER | GOOGLE+
Is your man a fixer upper? Or a tech geek who likes to build their own tech toys? Or even an avid gamer who has to have the top PC specs to play the latest game releases?
Buying gifts that won't be re-gifted the next Christmas can be tricky. For that person in your life that loves to be hands-on with pimping out their tech toys or needs the highest computer specs to meet their needs, why not get them a big memory upgrade?
Installing memory might seem intimidating – but no computer skills are necessary, so even the more novice DIY-ers can do the upgrade themselves. And those that have robust computer requirements (gamers, designers, etc.) will be happy to have the feel of a newer and faster system without the hassle of getting one.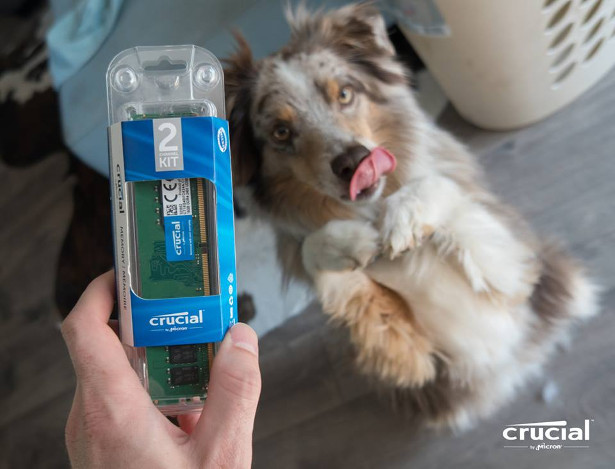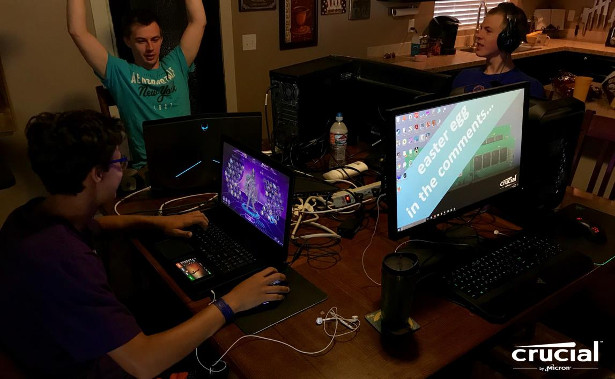 Cremo Company
Gifts for Men:
Cremo Beard & Scruff Cream is the first product of its kind to solve beard itch. Formulated to encourage growth by keeping your beard healthy, soft and hydrated: https://cremocompany.com/collections/mens/products/beard-and-scruff-cream; 4 FL OZ; $12.00
Signature Cremo Original Shave Cream requires one unusually thin, foam-free layer. It's concentrated against your skin, not in a cloud that gets scraped down the drain. It was followed by an exclusive beard care product line that is now the #1 brand at retail: https://cremocompany.com/collections/mens/products/mens-original-shave-cream-6oz; $7.99
Beard Comb ($12.00) is made with 100% sandalwood to prevent snags and static (https://cremocompany.com/collections/mens/products/beard-comb) and Beard Brush's firm, natural boar bristles absorb and evenly distribute product and detangle even the toughest knots ($12.00): https://cremocompany.com/collections/mens/products/beard-brush-1.
Fog Free Shave Mirror is distortion-free, break-resistant, and extra-thick to retain heat and keep the surface fog-free. Simply place the mirror under warm/hot shower water for a few seconds; $9.99: https://cremocompany.com/collections/mens/products/fog-free-shave-mirror.
Company: Cremo (https://cremocompany.com/) is one of the fastest growing skin care companies in the U.S. Cremo has quietly taken the shaving industry by storm serving a wide range of men with beards from stubble and scruff all the way to long beards.
Cremo believes everyone deserves unpretentious luxury when grooming – or in other words, high performance at an affordable price point.
Cremo products are available online at Amazon and sold nationwide at retailers such as Walmart, Walgreens, Target, CVS, and Rite Aid Pharmacy.
The thing about Cremo is that it's highly concentrated, so when you buy one tube (6 fl. oz.), it can actually last 3 months. And one tube is just $6-$8.
The Piano in a Flash Online Piano Method
Finally, a piano method that will quickly teach adults how to have fun playing the songs they love as quickly and easily as possible!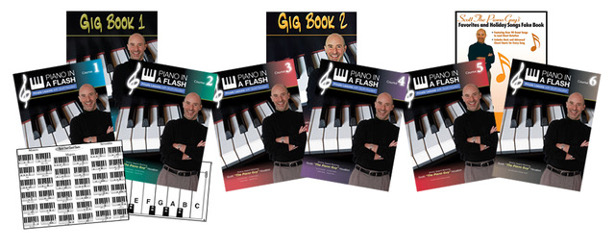 Scott Houston, the 8X Emmy Award winning Public Television host of The Piano Guy TV series teaches you in the comfort of your own home using an online system that is fully integrated with lesson and song books.
The Piano in a Flash Online Piano Method is a complete piano method consisting of 6 expansive online courses, which start at the very beginning in Course 1 by exposing you to the techniques and skills that a beginning "chord-style" piano player needs in order to build a strong foundation. The method then works you through increasingly more advanced lessons, exposing you to skills and techniques needed by more competent players.
Our piano method provides very methodical baby steps and comprehensive exercises tied to all instruction.
It's 100% student-centric vs. teacher-centric. Students rave that as opposed to traditional private lessons, they get to choose the time, day, place and amount of time to spend on each lesson. Questions are not a problem either—and are submitted through the feedback built into EVERY page of the system. We'll respond quickly (even with a customized video response if necessary!) to answer your question and to ensure you keep making steady forward progress. It does require online access, as the video lessons and video exercises are streamed to your device (laptop, tablet or computer).
The full 6 Course Method includes: 9 books: $699
Individual Courses $149
All prices include shipping within the US (outside US is $35 USD)
Our method comes with a 30-day, money back offer, so you have nothing to lose and so much fun to gain!
To order: pianoinaflash.com
Axe & Hammer is an online art gallery that features beautiful photography from around the world. We handpick authentic photographers and curate their best work to create high-quality paper, metal and framed prints.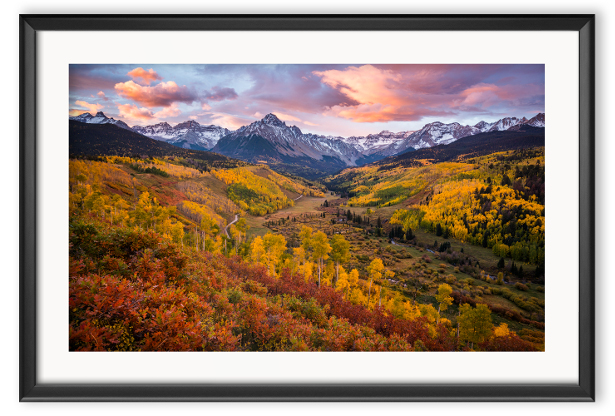 Unlike your typical online art shop, our prints are limited to small batches and our photographers are rotated, meaning that each print ends up in only a handful of homes. Our collection is hand-curated and kept to a high standard, so there's no need to weed through mediocre photography to find your perfect print.
Our production process is the same one that is used by high-end galleries and museums. We use industry leading materials and we hand assemble each print to order before shipping it directly to the customer's doorstep. We currently produce three types of prints:
1. Paper prints: created using top of the line fine art papers (19 mil or 310 gsm) and high-quality archival inks.
2. Metal prints: printed directly onto rigid 1/16″ thick aluminum and coated with glossy acrylic for protection and shine.
3. Framed prints: printed onto high-quality paper, encased in a natural, flaw-free wood frame and covered with acrylic for protection.
We care deeply about the impact our business has on the world, so sustainability is at the forefront of our considerations. We use a Green Certified lab that has been recognized for its conservation efforts and we give a portion of our profits to the Environmental Defense Fund to ensure that environmental abuse doesn't happen outside of our business.
With hundreds of beautiful photos to choose from and quality that will satisfy even art collectors' standards, Axe & Hammer prints are the perfect guilt-free gift this holiday season.
All of our prints ship free within the US and each print has a 30-day hassle-free return policy.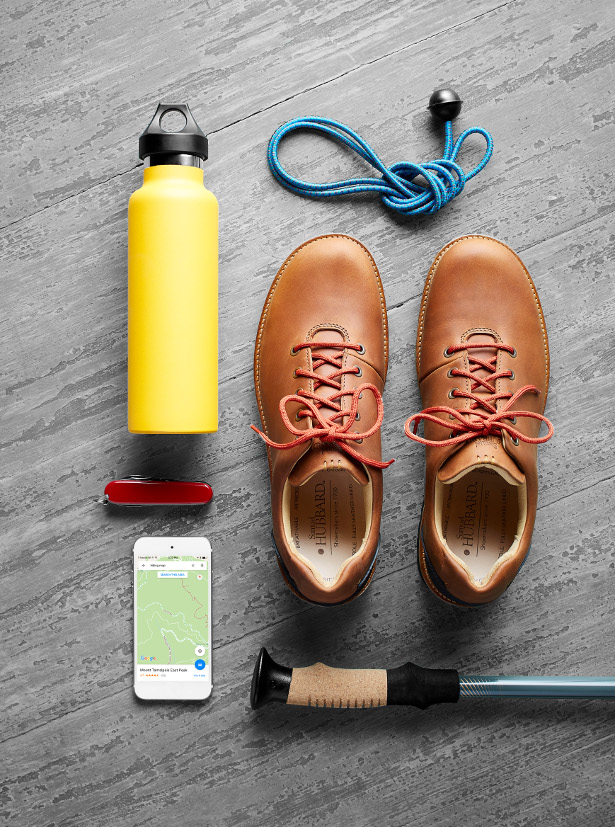 Premium full grain leather upper provides ample protection from the elements.
Full glove-leather lining delivers buttery soft feel and eliminates pressure points.
Vibram® Carramato hiking sole provides confident footing and all day support.
Triple-Density memory foam insole, topped in silky smooth leather. Easily removed if you wish to use your own orthotics.
Easily resoled for years of comfort. See our Resole Program.
Designed in Mill Valley, CA. Handcrafted in Portugal.
If our popular Hubbard Free had a protective older brother, he would be the Hubbard Fresh. These oxfords share the same incredible lightweight feel, but the Fresh comes fully equipped with a classic off-road Carrarmato hiking sole from Vibram®. Its unique one-piece leather vamp means there are no seams to chafe or wear out.
The Hubbard Fresh takes you where no hiking shoe has gone before—into a world of lush comfort you can only get with our glove-leather lining, triple-density Poron® insoles, and padded tongue and collar.
Comfort has never been so rugged.
Product Page: https://www.samuelhubbard.com/men/active-outdoor/hubbard-fresh/
Warriors Heart
Men's Micro Fleece Jacket
Price: $40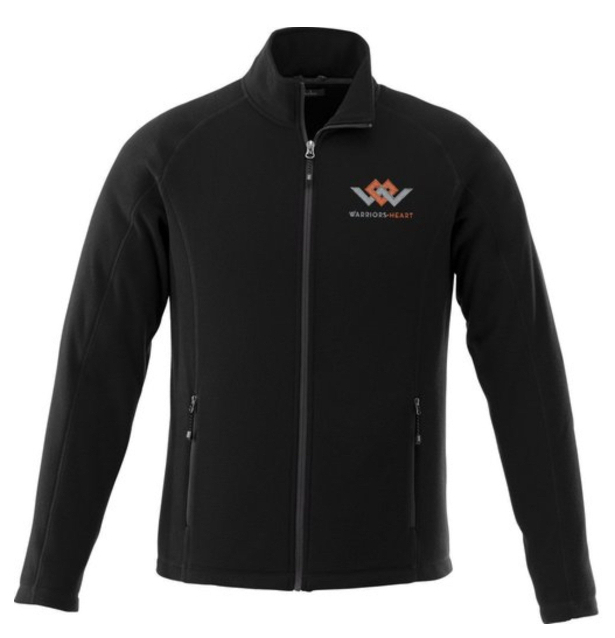 This Warriors Heart Men's Micro Fleece Jacket is perfect to wear at the office or on Fall/Spring days and supports veteran healing. The proceeds support the Warriors Heart Foundation, which supplements insurance costs for veterans at Warriors Heart (private residential treatment for addiction, PTSD, mild TBI, and other reoccurring symptoms). Because we lose more veterans at home versus in combat, Former Special Forces Tom Spooner started Warriors Heart to help our veterans win their "War At Home".
https://warriors-heart.myshopify.com/products/mens-micro-fleece-jacket
BodyBrew: The Perfect Gadget For Him This Holiday
BodyBrew is a cold/hot brew coffee system that creates heart, stomach, and smile-friendly coffee in less 12 hours or less, with no need for power or heat.
BodyBrew's patented cold brew coffee system makes up to 15% more extract than other cold brewers, while reducing unhealthy cholesterol, decreasing the chances of experiencing a burning stomach, and reducing teeth stains and acid wear.
The BOD® Coffee System comes in three options:
The Bod Experience
The Bod Explorer
The Bod Expert
all of which produce coffee that's low in oily compounds.
With two different sizes of Travel Flask; with one specifically to fit TSA regulated liquid travel requirements, BodyBrew is the perfect brew system for life on the go.
Transform your favorite ground coffee into a delicious, super-concentrated coffee served cold or hot.
A CORDLESS CHRISTMAS FROM STIHL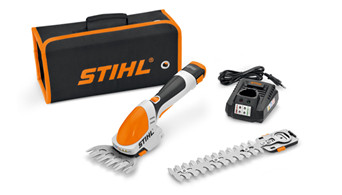 With the festive season just around the corner, the countdown is on for finding the perfect gift. If you are searching for a special gift to spoil a green-fingered loved one, or someone who needs to update their tool shed then look no further. With its new Compact Cordless range, STIHL can provide the perfect gift to keep your garden trim all year round.
The STIHL Compact Cordless System comprises of everything from a handy shrub shear, to a powerful leaf blower. Take a look at what you could put under the tree or in the shed for your loved one this Christmas.
STIHL HSA 25 shrub shears
Perfect for green-fingered friends who take pride in their topiary are STIHL's HSA 25 shrub shears. With interchangeable blades, it is the ultimate gardening tool that can be used to maintain borders and lawn edges as well as prune small hedges, shrubs and ornamental trees. The optional telescopic handle makes trimming lawn edges even easier, so there's no need to crouch down to trim the borders in the garden. It is suitable for all members of the family, making it an ideal gift for under the tree this Christmas.
Recommended retail price for the HSA 25 is £109 including battery, charger and VAT.
STIHL HSA 45 cordless hedge trimmer
The HSA 45 is a high performing cordless hedge trimmer that effortlessly cuts through annual growth, making it easy for the everyday gardener to maintain shrubs and hedges. Weighing only 2.3kg and with a run time of 40 minutes, it has plenty of power to tackle hedges and shrubs around the garden.
Recommended retail price for the HSA 45 is £99 including battery, charger and VAT.
STIHL FSA 45 cordless grass trimmer
The FSA 45 grass trimmer helps keep small areas of grass tidy, while its adjustable head allows you to angle the head to get a straight grass edge with no effort at all. At just 2.3kg, it is super lightweight and perfectly balanced so using it is a breeze. And with 20 minutes battery life, it provides ample time to create a manicured finish around the garden.
Recommended retail price for the FSA 45 is £99 including battery, charger and VAT
STIHL BGA 45 cordless blower
At only 2kg, the BGA 45 is super lightweight and perfectly balanced to make the clearance of leaves, twigs and light debris a simple task. It is powerful, with 5N of blowing force, yet remains quiet in operation. On a full charge the blower runs for ten minutes – plenty of time to clear drives, patios and pathways.
Recommended retail price for the BGA 45 is £99 including battery, charger and VAT.
Each product is powered by an 18v integrated Lithium Ion Battery, which can be charged through a mains plug and adaptor and has a charge level indicator, making it easy to monitor battery life. The cordless design means there's nothing to hold you back from keeping your garden trim and tidy.
For safety, the leaf blower, hedge trimmer and grass trimmer have an innovative security key system that, when removed, prevents the machine from working.
With the products in the STIHL Compact Cordless range starting from a recommended retail price of £99, including VAT, it is a small price to put a smile on your loved one's face. They are available exclusively from over 700 STIHL approved dealerships nationwide, with experts on hand to offer help and advice.
Ready To Go Survival, a retail brand specializing in personalized emergency preparedness. My company has helped over 10,000 families prepare for emergencies, including natural disasters, nuclear threats, and supply chain interruptions.

With all that's going on in the world, giving the gift of survival has never been more relevant. Here are a few products that I recommend:
1) Tactical Traveler Survival Kit
http://www.readytogosurvival.com/product/tactical-traveler-survival-kit/
2) Advanced Operative Survival Kit
http://www.readytogosurvival.com/product/advanced-operative-bug-out-bag/
3) NBC Kit
http://www.readytogosurvival.com/product/nuclear-biological-chemical-gas-mask-survival-kit/
Dove Men+Care is providing the care and comfort every man deserves this Christmas with its latest range of men's grooming gift packs – currently available in stores nationwide*!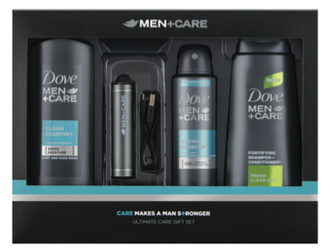 The ideal stocking filler for dad, brother or friend – Dove Men+Care's newest grooming sets pack in all the must-have bathroom essentials, to ensure every man can maintain hydrated and healthy-looking skin during the winter months.
Dove Men+Care's latest gift sets include:
Dove Men +Care Ultimate Care Gift Set with Mobile Charger
Comprising of Clean Comfort Body & Face Wash, Antiperspirant and Fresh & Clean Fortifying 2 in 1 Shampoo, this trio of full-sized products hydrate for healthy strong skin and give a deep clean with a kick of freshness. The pack comes with complimentary phone charger too to keep those devices charged no matter where life takes you. RRP: £14.00

Breeze Wind: The Ultimate Cold Weather Wrap Uniquely design in Six adjustments! www.breeze-wind.com
Breeze-Wind is a new innovated ideal to the traditional American unisex winter accessories. Provides amazing flexibility, warmth, style and convenience for those unexpected weather conditions. Provides you an U shape opening for viewing and unfolds to cover ¾ of the head including the ears, and secure positioning with two Velcro fasteners.
WINTER SOLUTIONS & BENEFITS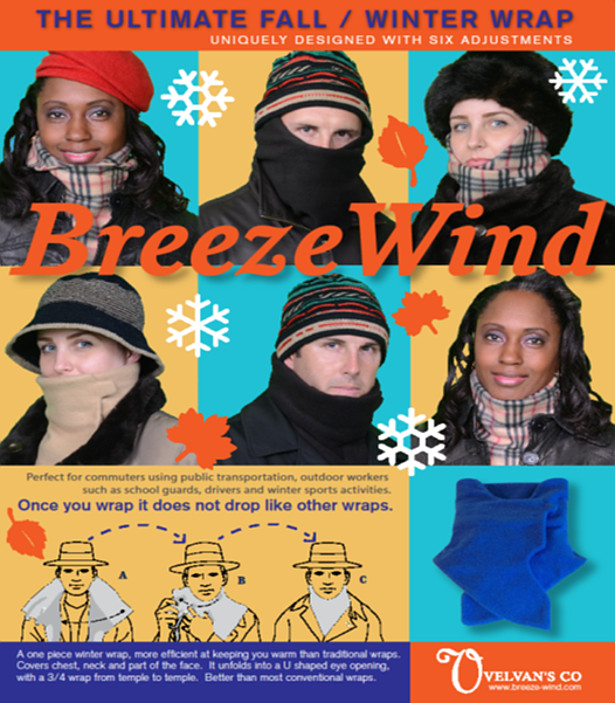 Resolves the possibility of having insufficient garment to wrap for protection from those Autumn Chilly Breezes Or Winter Gusty Winds. Won't drop, come loose, leaks air , gives you those discomfort lumpy neck or those unattractive wrapping, and possible lessen the number of colds, sore throats, or sinus problems.The advantages of Breeze-Wind are it eliminate the need for two separate wraps for the face and neck, lumpy neck ties, messy hair and loose garment that don't stay in place. A bigger advantage of Breeze-Wind is it provides convenience, warmth, stylish positioning, flexibility, and protection for all the winter conditions other than rain.
What makes Breeze-Wind beneficial ? Its a one piece unisex winter garment with six adjustments, provides flexibility, warmth, style and convenience. That gives adequate covers to essential areas such as the chest, neck, and face, plus as a Bonus unfolds to a U shape opening for viewing & wraps 3/4 around the head temples to temples, Coves that uncovered spot on the back of head above the neck (adj-4). Its family friendly which makes it is easy and simply to adjust!
Buy now at >>  www.breeze-wind.com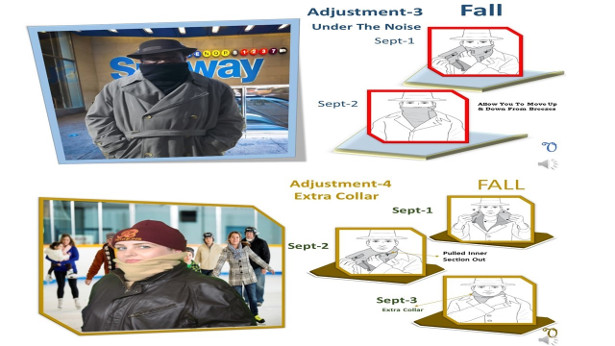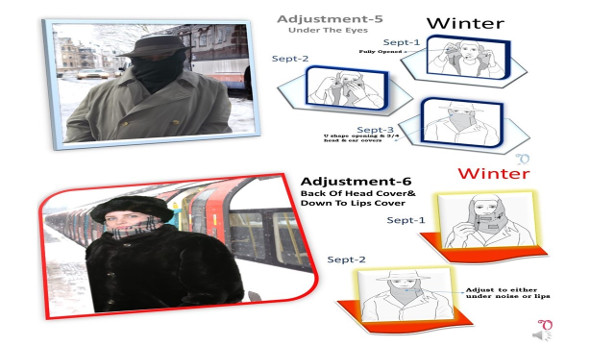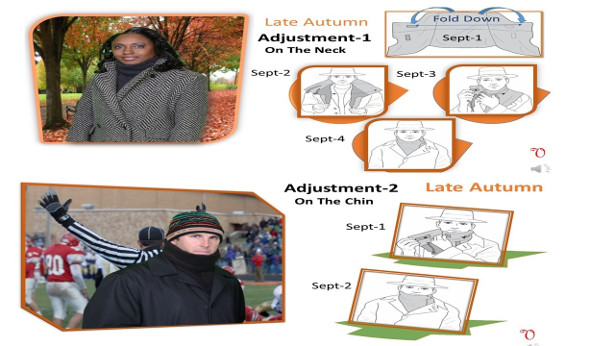 Jingle Belle of the Ball: Spain – Oceano Beauty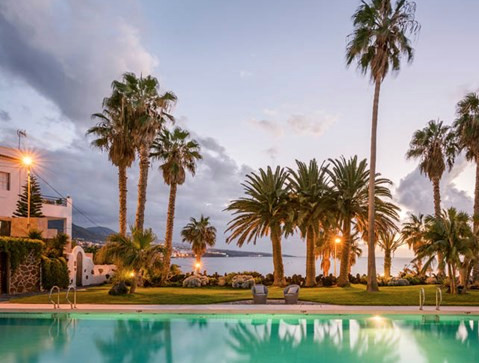 Escape with your partner to a quiet corner of Tenerife this Winter at this beautifying medical spa retreat that will leave your girl sparkling like a Christmas bauble. Counter the effects of the harsh Winter elements, with soothing facial treatments and a combination of Ayurvedic and Thalasso therapies, to truly restore her youthful glow. A healthy, personalised diet will help both of you feel renewed from within, while cosmetic consultations and beautifying spa treatments will leave her feeling truly pampered, ready to return home looking and feeling like the belle of the ball.
Health and Fitness Travel (0203 397 8891 healthandfitnesstravel.com) offers 3 nights at Oceano from £590pp or £735 for single occupancy. Price includes accommodation, half board, a Beauty programme, return flights and transfers.
Dr. Aditi G Jha,MD currently the Lead Physician at JustDoc.com​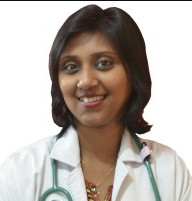 JustDoc the app and the website is a must for everyone who is busy and requires a doctor's advice on-the-go. You can chat with a doctor, or simply ask for a quick reply from a doctor for free, or get in touch for a proper consultation via audio or video, all within just a few seconds. It is super time-saving and handy rather than sit at the doctor's lounge in wait or go to the ER for a false emergency. The doctors can advice you and offer treatment as well. You can choose to share images or not, as required. It has made thousands of lives happy and gives those who cannot physically consult a satisfaction of talking to a good doctor at palm's reach. Very personalized advice is given and all specialties are catered such as General Medicine(Physician), Dermatology, Obstetrics & Gynecology, Pediatrics, Orthopedics, Gastroenterology and Psychology sessions are offered too. You can consult immediately or take an appointment for later at your convenience.
Motus Global
motusQB: wearable technology designed to help quarterbacks enhance performance and avoid injury. Quarterbacks now have access to never-before-seen biomechanics data, accurately collected while on the field. Our software analytics platform, lab-accurate biomechanics sensors, and smart apparel offer users the ability to gain new insights and optimize training loads. The motus sensor is worn in the motus compression sleeve during activity. Raw 3D movement data of the throwing arm is recorded and transmitted to a mobile app via Bluetooth, after or during a training session. The motusQB™ mobile app computes and displays biomechanics metrics of the throw and makes information available to teams and coaches for deeper analysis via motus' online analytics dashboard, motusDASH™. Motus is performance enhancing data for performance optimization and reduction of injury risk.
motusBASEBALL: the first tool that takes aim at arm injuries caused by over-usage. It does more than just count pitches. motusBASEBALL™ tracks every throw – mound, bullpen, long toss – and calculates arm stress and throwing workload. Slide the lightweight sensor into the compression sleeve and take the field. The motus sensor collects biomechanics data with every throw. Advanced metrics can be viewed in real time using the motusTHROW™ iOS app. Teams and facilities can use motusDASH™ for at-a-glance monitoring and deeper analytics. Interactive bullpen sessions, detailed metrics, video and interactive tools allow players and coaches the ability to train smarter than ever. Make sure your arm is ready, no matter where you are in your season or development. motusTHROW™ was the first wearable technology approved for in-game use by Major League Baseball and is currently in use across MLB, NCAA, and elite travel organizations.
BabyBjörn​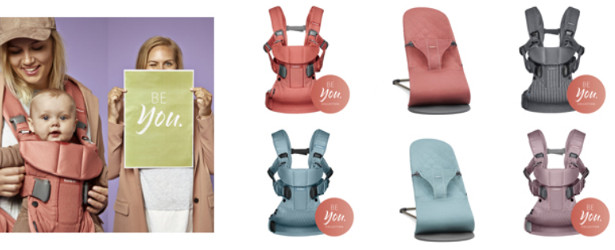 A BabyBjörn Bouncer Bliss or Baby Carrier One from the limited edition Be You Collection is the perfect gift for a new parent this Christmas! BabyBjörn has been working for a long time to support parents and design products to make their everyday lives easier and more fun. With the new Be You collection, BabyBjörn is encouraging parents to trust in themselves and celebrate the freedom to simply be themselves. BabyBjörn is challenging the social stereotypes and focusing on parents' self-belief. This awesome new collection showcases new colours of the award-winning, and beloved Bouncer Bliss (RRP £145), Baby Carrier One (RRP £135) and Baby Carrier One Air (RRP £155). The collection features new limited edition colours; lavender violet, navy blue, vintage turquoise, terracotta pink, dusk blue, and pinstripe/grey. www.babybjorn.co.uk
Gift idea for new and soon to be moms, as well as any caretaker of infants, such as grandparents or nannies!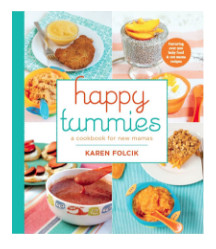 I'd like to introduce to you a recently released a cookbook for new moms, all about starting solid foods and infant nutrition, called Happy Tummies. It shows new moms how to make baby food from regular groceries, saving time and money, and providing the safest and best nutrition. The book makes a fabulous gift for new parents because it is a tremendous resource and a counter-top staple.
https://www.happytummiescookbook.com
Baby2Body – a woman's #1 companion during pregnancy and early motherhood.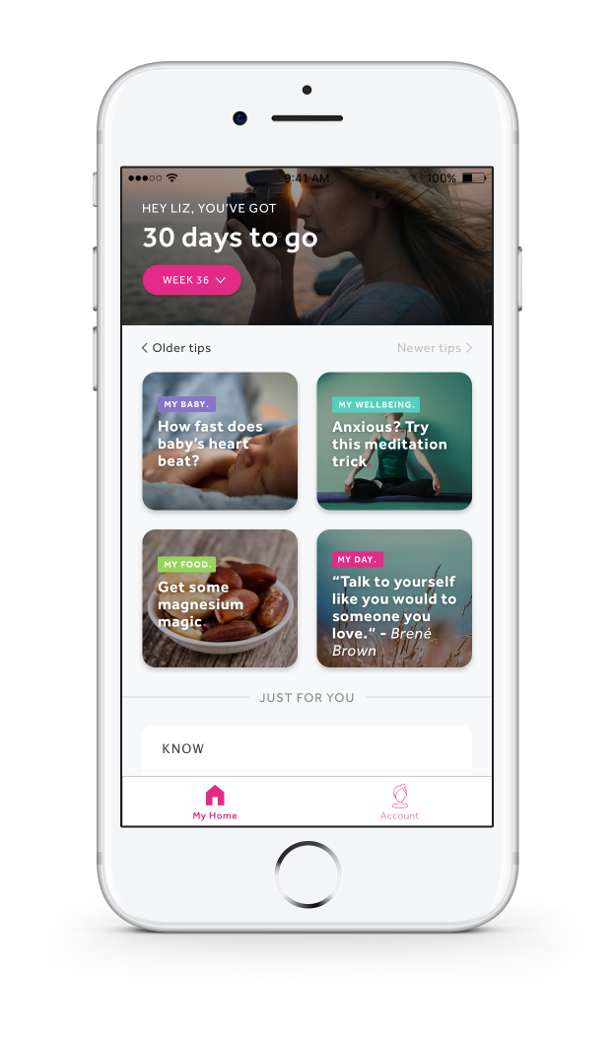 The Baby2Body app is the only data-driven coaching programme dedicated to optimizing women's health and wellbeing; providing our users with relevant and actionable guidance every day of pregnancy and weekly for new motherhood. We offer wellbeing guidance, nutrition advice, fitness tips for safe exercise in pregnancy and inspiration for a woman's beauty wants and needs. Our unique algorithms allow us to know exactly where a woman is in her pregnancy or motherhood and personalize the guidance we send to her; this content personalization goes for her fitness tips, her nutrition guidance, her wellbeing support and beauty tips that might be of most interest to her.
The complete Baby2Body experience (including content, features, and services) comes with a premium upgrade of £6.99/month and is able to be gifted to new and expecting moms – which makes for a perfect and uniquely personalized gift this holiday season.
We have also recently released our exclusive Baby2Body boxes. We have the Pamper Box for pregnancy and the Me Time Box for motherhood. In these boxes we bring together the best brands and products to help women through this special time. The perfect gift for any pregnant or new mothers! You can view these items on our online shop here: https://shop.baby2body.com/.
Hawkshead Relish inundated with orders following feature on BBC Radio 2 Drivetime Show.

The Hawkshead Relish Company received unprecedented volumes of orders both through their own website and selling out on Amazon stocks of their NEW Black Garlic Ketchup which continues to take the foodie world by storm, following resident Radio Two Cook Nigel Barden's feature on the Simon Mayo Drivetime show on Thursday evening. With over 500 orders being received over the period of the show.
The Relish was served alongside a giant festive Sausage Roll and as an accompaniment received rave reviews from the tasters in the studio. The recipe can be found on the link http://www.bbc.co.uk/programmes/b09hmzct
Maria Whitehead MBE Director said "We are already so busy with Christmas Orders as it is so this came as a bit of a surprise, but a very welcome one, our warehouse team are working flat out to make sure all the orders are dispatched on time and make sure everyone has their Relish in time for Christmas"
The Black Garlic Ketchup has been a huge hit since it was launched back in April 2017, already having won a Great Taste Award, Condiment of the Year with the Great British Food Magazine and reached the final of the Grocer New Product of the Year Awards. The Company devised the product which uses whole Garlic Bulbs which have been cooked slowly for up to 50 days until they are black, rich and sweet, to create a ketchup that can be used both as a condiment and as an ingredient.
Now being stocked by stores throughout the UK and at Booths stores around the North West, and online both via the Hawkshead Relish website and on Amazon.
Mark Whitehead MBE, MD devised the recipe said " It's amazing how well this has been received, it's a completely new product for the UK and we are delighted that chefs and cooks around the country have taken such a great interest in it"
Super Bag Pro is the most functional duffel bag in the world. You can bring your suit with its suit compartment and keep your suit wrinkle-free. Besides, there are multiple smart pockets keeping you stay organized and sharp. You have no idea how cool it is!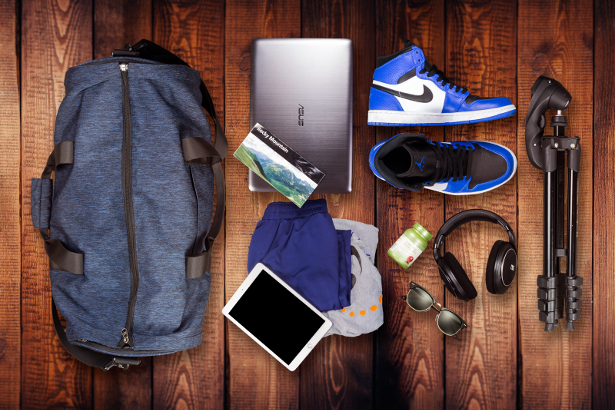 With a Super Bag Pro, you could shift your style to business, casual and gym much easier. It saves your time when you are on a business trip. And the bag is also good for fitness enthusiasts. Imagine you rush to a gym in the early morning, and you could get the right office wear without changing at home.
Super Bag Pro is the one that allows you to carry your professional attires anytime and anywhere! And it could just hold everything you need!
Hanson & Hopewell are the UK's leading wedding gifting experts, making gifting for the bride and bridal party stylish and personal by creating and discovering gorgeous handmade hidden gems from independent makers to gift before and on the wedding day.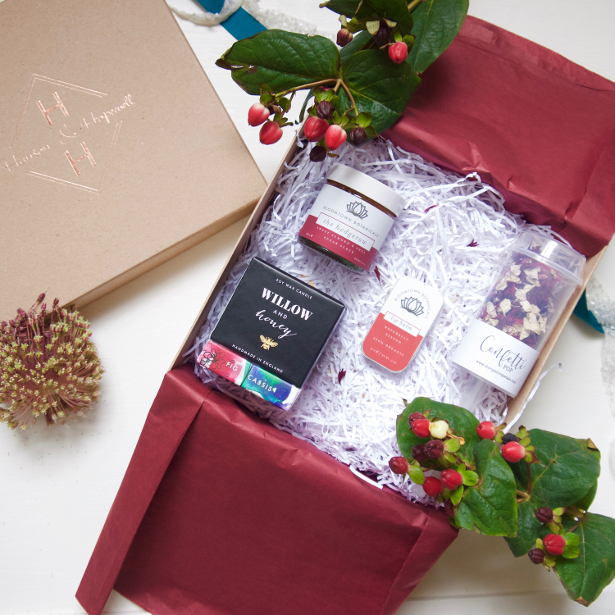 We create beautiful gift boxes full of all the little luxuries your bride needs on the lead up to the big day with engagement gifts, hen party presents and bridal pamper gifts too, as well as find the perfect bridal party presents for the bride, from bridesmaid proposal boxes to that all important gift for the groom on the wedding morning.
Our limited edition luxury Merry Berry Winter Wedding bride-to-be gift box is perfect pamper present to help your bride to beat that winter wedding skin and looking stunning for her big day.
Full of gorgeous award winning organic beauty products handpicked from the best independent British makers and featured in the likes of Vogue, Grazia and Glamour magazine, making this bridal gift box perfect as a hen party gift or in the run up to her big day.
Each Hanson & Hopewell gift box is personalised with one of our gorgeous greetings cards and is lovingly gift-wrapped in tissue paper and ribbon and beautifully presented in a custom designed keepsake box.
Write a personal message to your bride and we'll handwrite it in a beautiful custom designed card for you.
What's inside?
 Willow & Honey – Luxury Fig & Cassis Soy Candle
 Bloomtown Botanicals – The Hedgerow Sugar Scrub
 Bloomtown Botanicals – Bloomtown's Tinted Berry Lip Balm
 Shropshire Petals – Winter Bride Confetti Pop
 Bride to Be Berry Greetings Card
Only £40
Buy now – visit our shop
www.Hansonandhopewell.com
Follow us @hansonhopewell on Facebook, Instagram and Twitter
Bang & Olufsen
It's not what's under the tree that matters, it's what's on the wall: BeoSound Shape.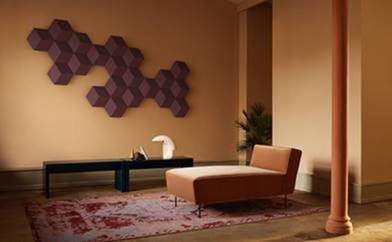 Emulating one of the festive seasons most recognizable forms, the snowflake, you can make it snow this Christmas with the BeoSound Shape's wall mounted Hexagonal modular speaker system. Bang & Olufsen make it easy to match your exact needs with their online customisation tool, allowing the user to define the look and performance of their speaker system. Combining unprecedented sound and aesthetics in each individual modification, there's a BeoSoundSound Shape for everyone.
From £3,400 upwards
The ErgoMounts Paramotion Dual Monitor Arm is the ultimate computer accessory for the home or office. Multiple monitors have been proven to increase productivity and allow you to focus on more than one task at the same time. However, this often comes at the price of desk space. Monitor stands are bulky and cumbersome often taking up most of your working area. The Paramotion removes that problem but putting both screens on to a single, stylish looking pole.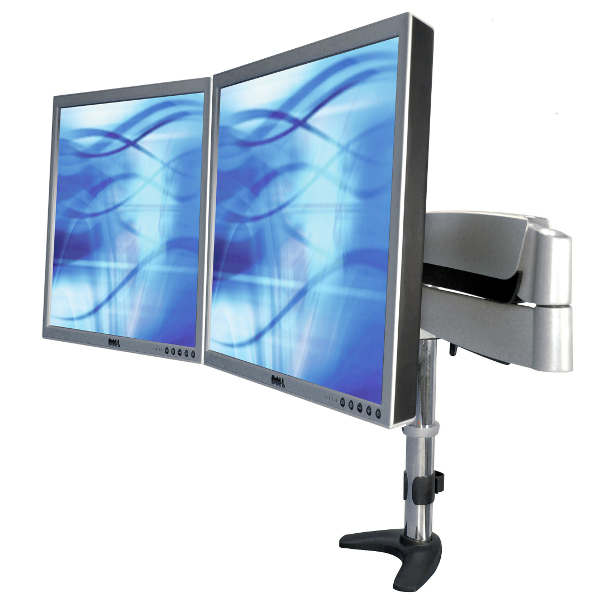 This mount offers users the ability to adjust the height and articulation of the arm without the need of any tools or technical knowhow. The uniquely designed parallel head unit means the arms can be moved freely while maintaining the angle of the screen independently.
The dual monitor stand can support a total weight of 18Kg (9Kg per monitor) and is compatible with all screens using either VESA 75mm x 75mm or VESA 100mm x 100mm interface plates (check your monitor manufactures website for more information). Installation couldn't be simpler, the mount can be ordered with a choice of two separate desk attachments:
Desk Clamp: Slide the clamp over the edge of the desk and secure the mount into place. This is an ideal solution for when you can't drill into the desk surface or if you are planning on moving the mount in the near future.
Bolt Through: By drilling a small hole into the desk the mount can be secured into place anywhere it is required. Not only does this give a much cleaner aesthetic but it also makes the dual arm more secure preventing any accidental slippage caused by a desk clamp becoming loose over time.
The Paramotion is manufactured by ErgoMounts Ltd. A UK manufacturer and distributor of monitor arms based in Aldershot, Hampshire. All of their products are hand assembled at their facility to ensure their products meet the high quality standards their customers have come to expect.
Web: www.ergomounts.co.uk

Parrot Bebop 2 Power – FPV Pack
RRP £629.99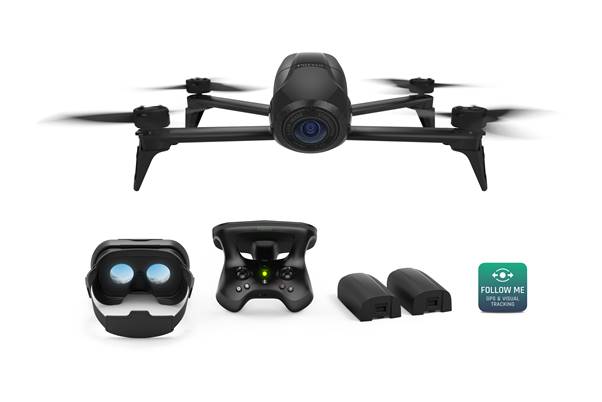 The Parrot Bebop 2 Power is the latest generation of Parrot's world famous Bebop 2 drone, and the most advanced consumer quadcopter of its kind. Perfect to take exploring and capture high definition photos and videos, it comes packed with a greater battery life, a new flight assistance system, and offers even more freedom to explore your surroundings. Its brand new "Power" battery ensures 30-minutes of continuous flight time, which is the best battery life available on the market for a drone in its category. Parrot Bebop 2 Power includes a dynamic, three-axis stabilised HD camera and several intelligent flight modes enabling excellent quality images with ease. Its one-piece design is both light and compact, providing sturdiness against the elements and high quality flights. The FPV goggles provide a fully immersive flight experience, and the integrated Follow Me feature will set it to follow your every move.
+++
Parrot Mambo FPV
RRP £159.00
The all new Mambo FPV minidrone offers an unbeatable flying experience. The first of its kind with an attachable HD FPV camera, and accompanying Parrot Cockpitglasses 2, will put you in the pilot's seat as an expert drone racer. Connect the FPV camera to the minidrone using Smart Block technology to record and transmit content in HD. Slip on the Parrot Cockpitglasses 2 for a fully immersive view from your drone for an all new immersive experience.
+++
Parrot Swing
RRP £119.99
Parrot Swing features a unique X-shaped design and is the only minidrone that can fly in autopilot, and take-off / land vertically. It easily switches between quadcopter or plane mode, can fly up to 30 kph (around 19mph) and comes with the Parrot Flypad for a unique flying experience.
+++
Parrot Disco FPV Pack
PROMO £819.99
The Parrot Disco FPV combines all the latest high-tech essentials for flights, and truly immerses users. It's the world's first fixed-wing drone and can reach top speeds of 50 mph. Using the Cockpitglasses, pilots can see their flight from the perspective of the Parrot Disco, and creates a flying experience like no other drone on the market.
+++
Parrot Zik 3 Headphones
PROMO £249.99
The luxury Parrot Zik 3 headphones come in a wide range of colours, designs and textures, and connect wirelessly to a smartphone via Bluetooth. The range comes fully equipped with a selection of audio optimizing features, including noise cancellation technology, and a dedicated App to provide tailored experiences. The Zik 3 is the latest generation of Parrot's wireless music and telephone headset devices, and were designed exclusively by French designer Philipe Starck.
+++
Parrot Pot
PROMO £79.99
The Parrot Pot is a self-automated plant pot that helps gardening experts and beginners a like let their plants flourish – all from the touch of a button on a smartphone or tablet. It comes fully equipped with a self-watering system and four built-in sensors, each carefully monitoring the wellbeing of your plant around the clock – making gardening easier than ever. The Parrot Pot connects to the Flower Power App via Bluetooth and is especially designed to notify you when your plant needs water or sunshine. It can also be programmed to automatically water a plant if it reaches a minimum soil moisture – perfect for keen travellers, 9-5ers, or those prone to forgetting about their beloved plants.
Micro+ 3D printer
Whether for Dad or Mom are interested, or their children for that matter, a desktop 3D printer is the ultimate techie gift!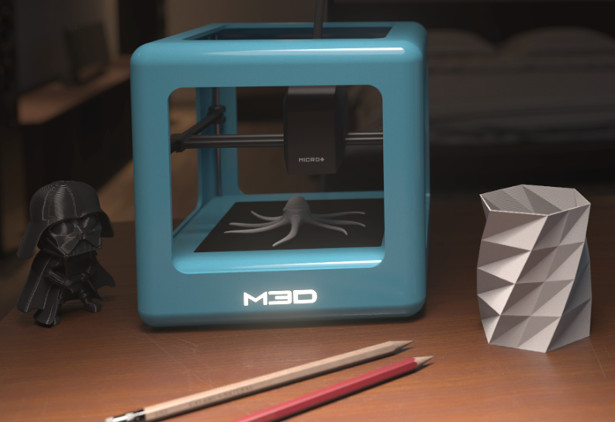 At about 7″-cubed, the Micro+ is the perfect 3D printer for those starting to explore 3D printing's potential. With free software, all the printer needs is some standard 1.75mm filament like PLA or Tough, and the Micro+ can get printing right out of the box. It has a PTFE-coated nozzle to prevent burns or smells from stuck plastic and is quiet enough to use in an office or even bedroom. An upgrade from M3D's flagship Micro printer, the Micro+ prints faster and comes with better heating control than the original.
Available for $299
http://sites.printm3d.com/
Advent Style Gift Box Captures the Magic of the Holidays with a New Wine Varietal Behind Each Door!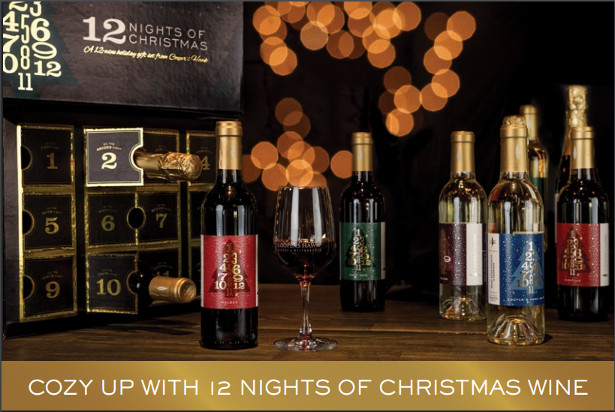 The 12 Nights collection from Cooper's Hawk Winery unlocks the magic of the season. A new wine is revealed each night, creating memories around food, festivities and friendship. The advent-inspired gift box contains 12 demi bottles (350-ml) of fine wines from the multi-award-winning Cooper's Hawk Winery.
The collection includes the following wines:
Almond Sparkling
Barbera
Riesling
Pinot Noir
Chardonnay
Australian Shiraz
Cooper's Hawk Red
Malbec
Nightjar Port-style Wine
Cooper's Hawk White
Cabernet Sauvignon
Blanc de Blanc
The 12 Nights of Christmas retails for $99 and can be shipped throughout the United States or purchased at any of the Cooper's Hawk 30 restaurant locations, photos are available below.
GIFT HUNTERS AUSTRALIA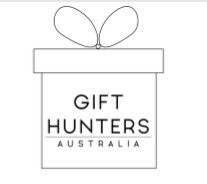 Do you have no time to go to the shops? Or maybe just avoid the shops at all costs, because the thought of searching the stores for a gift is not how you want to spend your time. The Gift Hunters Australia team are on hand to help make your life easier.   Unparalleled service and on trend products positions Gift Hunters Australia as the next level in gifting.   Our belief is that purchasing a gift for someone shouldn't be a chore, but we understand that it's not everyones strength or that not everyone has the time. Gift Hunters Australia takes the stress out of gift shopping, by doing it for you. We search, find, wrap and deliver your gift with the recipients tastes in mind. It should be as stylish and thoughtful as when purchasing something for yourself. However you choose to gift and whatever you choose to say – thank you, congratulations or welcome – a beautifully wrapped, hand select gift, quite simply, says it all.   We are a unique, Australian business that is changing the way you shop for gifts.   To discover more about our Gifting service, please contact the Gift Hunters Australia Team on 0405 498 515 or email hello@gifthuntersaust.com
Stay Cyber-Safe this Christmas
Here's a few tips from Security Awareness Training provider, Infosec Cloud, to help you stay 'cyber-safe' at home over the holidays.
Download the list here >> (http://www.infosec-cloud.com/wp-content/uploads/2017/11/Stay-Cyber-Safe-Over-the-Holidays.pdf)
Watch out for fake websites
It's very easy for cyber-criminals to create a spoofed website that looks like an official retailer and then offer 'unbelievable' deals. Once a payment is made you may receive inferior products, and that's if they arrive at all. Remember to always check the URL of the website and look out for domain names that end in .net or .org.
Pay by credit card
Credit cards provide protection if things go wrong with a purchase. If the goods don't show up or are faulty, and cost more than £100, Section 75 of the Consumer Rights Act means you can claim the money back. For goods under £100, or payments made by debit card, you can ask your bank to recover the money through "chargeback". Always be suspicious if a website asks you to make a bank transfer instead of paying by card.
Make sure the site is secure
Check for 'https' at the start of the website URL. The 's' stands for secure. Look for a padlock on the left of the browser. If the padlock is on the page itself this is probably a spoofed website.
Beware of phishing emails
Phishing messages are designed to appear from trusted organisations such as your bank or HMRC, or familiar retailers like Apple, Tesco and Argos. They aim to trick you into revealing personal details. The emails usually contain links which when clicked download malicious software or take you through to a spoofed website where your personal details are requested. Over the Christmas holidays, be very wary of emails from retailers offering deals or cash prizes. Check the email address and don't click on any links embedded in the message. Even an "unsubscribe" link could be malicious.
Don't trust Whatsapp messages offering gift cards
Whatsapp users have reported receiving messages offering Topshop and Sainsbury's gift cards that appear to be sent from a phone contact. The link takes you through to an official looking site which requests personal details. Clicking on the link would also allow cyber-criminals to collect personal information from your device that could track you. Delete messages like these even if they look like they've come from someone you trust and install security software on your device.
'Freebies' on Facebook
Free iPads, flights, shopping vouchers, Alton Tower tickets and cheap RayBan sunglasses all fall into the category of "if it looks too good to be true, it probably is". Cyber-criminals create attractive looking deals which they post on Facebook asking users to "like" and "share" the advert to boost it to the top of news feeds and target a wider audience. If you click through you will be asked for personal details which can be used for fraudulent purposes. The posts may appear to be from legitimate companies – check if the Facebook account is verified with a blue tick.
Avoid shopping on public wi-fi
Internet hotspots offered by coffee shops, libraries and bars may be incredibly convenient but are extremely vulnerable. A cyber-criminal can easily hack into the network and access your user details or set up their own fake hotspot. If you're shopping or banking online use your own 3G/4G network or wait until you get home.
Don't fall for the "Click and Receive" scam
Be suspicious of emails that ask you to click on a link and enter your details to rearrange a delivery. It won't tell you what the item is but over the holiday period thousands of people are likely to have ordered something online and may be tricked into handing over personal information. In some cases credit card details may be asked for to "verify" the delivery. Be suspicious if the email doesn't tell you what the ordered goods are and if in doubt, retrace your order trail and make a call to the company you're expecting a delivery from.
When shopping on eBay stick to the rules
There are various ways that eBay protects users – those who don't stay within the guidelines will struggle to get their money back if they fall victim to a scam. Always pay by Paypal – most items will be protected by eBay's Money Back Guarantee. Scammers will try and get you to pay by bank transfer or a service such as Moneygram. Do this and you forfeit your protection. Also be wary of sellers contacting you directly to offer you a better deal than the listed price. Be careful of those with little or no selling history.
Watch out for fake customer reviews
More than half of UK adults use online review websites such as Amazon, Tripadvisor, Expedia and Checkatrade to find the best bargains. But among the genuine reviews are millions of fakes. Be suspicious if too many of the reviews seem similar – it suggests they are being copied and pasted or written by the same person. It should raise a red flag if the reviews are all very new. If you are at all suspicious of the website avoid it.
If you think you've been a victim of a scam – act fast
If you've been conned call your bank immediately and ask them to try and stop the payment. The sooner you do this the more chance you have of getting your money back. Banks will only refund customers who have been defrauded on their credit card or debit card, or a transaction has been actioned without their authorisation. Call your bank yourself, not a phone number given to you in a possibly scam letter or email.
Banks are not responsible for reimbursing customers who have been deceived into making payments.
If action is taken swiftly and there are funds remaining in the cyber-criminal's account your bank may be able to claw back it back if it requests an indemnity. If you feel your bank has not done enough to help you make a complaint and take it to the Financial Ombudsman to investigate. You should also report it to Action Fraud.
Websites for more information:
Get Safe Online: https://www.getsafeonline.org/
The UK's leading awareness resource helping protect people, finances, devices and businesses from fraud, abuse and other issues encountered online.
Action Fraud: www.actionfraud.police.uk/
The UK's national fraud and cyber-crime reporting centre. The easiest way to report fraud and cyber-crime is by using the online reporting tool.
Stay Vigilant and Stay Safe this Christmas Holiday Time!
This is the latest motorized sit+stand desk from BDI furniture, and is great for the tech-savvy consumer looking to upgrade their home office.
https://www.bdiusa.com/collections/kronos
KRONOS LIFT STANDING DESK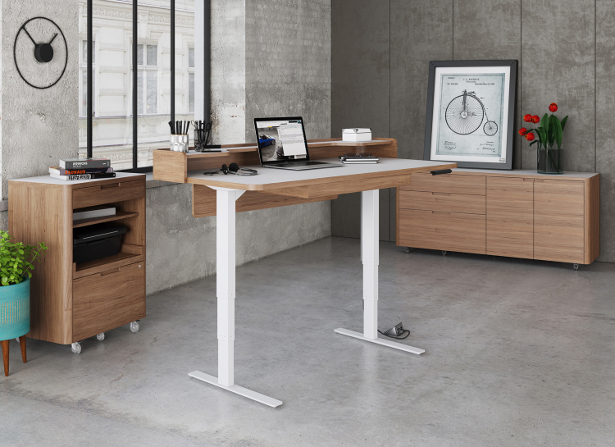 Executive level design meets premium functionality with innovative design firm and manufacturer BDI's latest addition to its home office collection—Kronos. Designed with superior functionality and eye-catching style by Matthew Weatherly, the Kronos collection includes a new sit+stand electronic desk, a Multifunction Cabinet and a Mobile Credenza.
For the latest in adjustable standing desks, Kronos elevates the sit+stand desk to a level suitable for hardworking executives. Thanks to an easy-to-use digital keypad that can be mounted on either side, users can adjust the desk from 24.5 inches for sitting, and up to 49.5 inches for standing heights — providing the perfect position for any user. This allows for comfortable sitting when intense focus is necessary, or raised to a height better suited for standing and enjoying the health benefits associated with getting on your feet.
Aside from its functionality, Kronos is also beautifully designed for the home office space. Featuring an ultra-smooth work surface in a soft white that is smooth, durable and easy to clean, the desktop is offset by warm, natural walnut veneers on the fascia. A modesty panel, in the same natural walnut, complements seated use and keeps wiring neatly concealed. A motorized base with a minimal satin white finish completes the design and focuses attention on the upper levels, providing a floating aesthetic.
With storage in mind, a unique mezzanine shelf helps the workspace stay neat and clutter-free, while an included storage drawer with a flip-down front and non-slip lining makes an ideal space for a keyboard and other office essentials. The desk also boasts a wire management ledge and channels for routing cables out of site and out of mind. A power strip can also be mounted under the desktop with the supplied mounting kit,
providing one convenient location for plugging in all peripherals.

DRL Nikko Air racing drones, the must-have drone toys for the holiday season.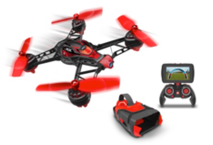 Made for tech lovers, drone heads, and speed junkies, the DRL Nikko Air Race Vision 220 FPV Pro ($139.99) is the ultimate toy-quadcopter developed by drone pilots, designed for future pilots. The model drones include 5.8GHz frequency, a FPV (First Person View) screen, and goggles while delivering real-time video display (without delay or lag) via a 130-degree adjustable camera, so your new favorite pilots can zoom through a truly immersive race experience. Plus, the elite DRL Nikko Air racing drone includes multiple modes and speeds, betaflight software and the opportunity to train like the pros using the DRL Simulator.
The DRL Nikko Air drones are brought to you by the Drone Racing League (DRL), the international, premier drone racing circuit, that's watched by millions of fans on ESPN, Sky, Prosieben, FOX Sports Asia, OSN and Disney XD across the globe, and toy industry leader, Toy State, who created Nikko Air drones to inspire drone lovers 14+ to take an active interest in flying. For more background on DRL's partnership with Toy State, please see last year's release here.
LingoLoop is a great tech gift for the English learner in your life.
We offer 1-on-1 and small group conversational English classes online via video chat. Learners from all over the world connect with our expert tutors to improve their English online. No boring lectures – we make learning English fun!
Learners can connect from home or on the go with any device. It's like Uber or Lyft for English learners. We have gift packages from $45 – $200.
https://www.lingoloop.com/