AWE (Alive We're Empowered), is the premium jewelry line created by a 3X cancer survivor, for survivors.
www.aweinspired.com
AWE's jewelry donates 20% of each purchase to one of four national partner charities, all selected because they directly impact those in need of assistance on their road to survival, you just choose a preferred charity at checkout! (Cancer Care, Fisher House, The Trevor Impact, Rainn). AWE's signet ring makes the perfect holiday gift. A symbol of strength, hope and resilience for survivors of all triumphs. Our signature medallion transforms an iconic style into the gift of love and light.
Signet Ring $100

The Little Book of Ocean Animal Sounds
Bringing the sounds of the sea to life for children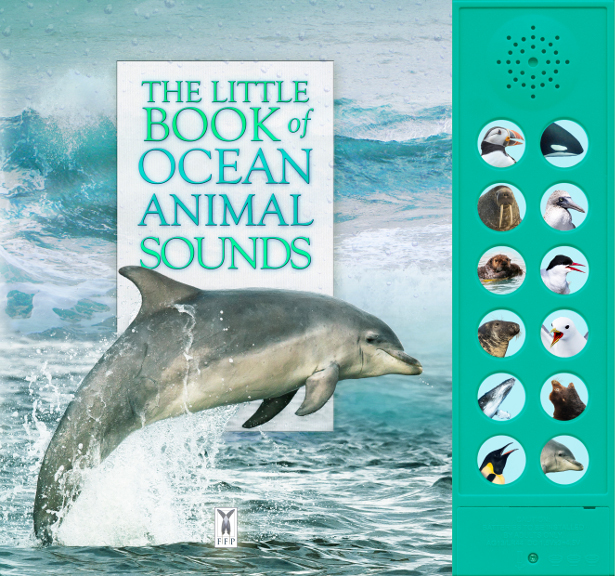 Did you know an Emperor Penguin sounds like a Formula 1 racing car or that an Atlantic Puffin makes a noise like a disgruntled chainsaw? A new, interactive book from www.finefeatherpress.com brings to life 12 sounds of ocean mammals and birds that will delight children and adults of all ages, especially fans of the recent BBC wildlife series, Blue Planet.
Featuring beautiful photography and fascinating facts, the solid board book gives a double-page spread to each of the twelve animals. It's designed to be held by even the smallest hands together with a sound bar enabling the reader to identify the call of each species. Earlier books within the series have proved popular with grandparents as a delightful way to share a learning experience with their grandchildren.
Commenting on the book, Dr. Oliver Boisseau of Marine Conservation Research International said:
"The Little Book of Ocean Animal Sounds is a delightful introduction to the amazing diversity of marine life and the astonishing sounds produced by different sea creatures. Hopefully it will inspire children to become future ambassadors for the oceans and protect our most threatened marine wildlife".
At £12.99, "The Little Book of Ocean Animal Sounds" is the perfect Christmas gift or stocking filler. Available online as well as all good book stores, it's suitable for children aged 3 and up.
ENDS
Find out more at www.finefeatherpress.com or for further information, samples or images, email sara@madasamarchhare.com or tweet me @twowitwowoo
EDITORS' NOTES
The twelve animals featured are:
• Atlantic Puffin
• Arctic Tern
• Blue-Footed Booby
• Bottlenose Dolphin
• Californian Sea Lion
• Emperor Penguin
• Grey Seal
• Humpback Whale
• Kittiwake
• Orca
• Sea Otter
• Walrus
About Fine Feather Press
Nostalgia for the past, together with a desire for 21st-century children to capture the essence of a bygone era, are the driving forces behind Fine Feather Press, a specialist natural history publishing company.
Established by two friends, Andrea Pinnington and Caz Buckingham, the business has been trading for five years. Setting up a company that's focused on producing printed material in an increasingly digital world seemed like the business plan from hell, but the pair believed strongly in their ethos and it's paying off.
Their bestseller is The Little Book of Garden Bird Songs which has proved to be a major hit with young and old alike. It went to number one on Amazon and has sold over 100,000 copies around the world.
"We've been taken aback by the way in which adults enjoy our sound books as much as children. Grandparents especially find that it gives them a way to enjoy the outside with their grandchildren, where they are both learning at the same time. There aren't many ways to achieve this, so it's certainly struck a chord."
Both Andrea and Caz have significant experience in publishing, having worked for a number of well-established publishers. Before setting up Fine Feather Press, Andrea had authored 25 children's non-fiction books and had worked as an editor on many more. Caz's background is in art direction and book design and, having forged a friendship while working together, the pair realised that they had the skills to set up business and produce their own titles on a subject that they are passionate about: nature.
"Both of us spent significant amounts of our childhood in the countryside during an era when you could leave the house in the morning, roam free all day and return when your stomach told you it was time to go home for tea," says Caz.
"Very few children these days have that sort of freedom, plus the lure of virtual worlds seen via a computer and from a warm, comfy chair makes it less likely that children would want to spend lots of time outside." Both Andrea and Caz have teenage children, so they know, first-hand, the challenges of getting youngsters engaged with the great outdoors.
The realisation that many children are growing up without even a basic knowledge and appreciation of the natural world provides the driving force for Fine Feather Press. They're not alone in their concern, with organisations around the world campaigning for ways in which to encourage children to get outside.
"We regard what we do as having two benefits: our titles help to bring the natural world to young children in a fun and educational way, plus they provide the tools for parents to interact with their children in a way that costs little yet is extremely rewarding," says Andrea.
Although publishing can provide challenging business models, they are encouraged by the way their work is being received. Fine Feather Press now has 30 titles in print and a network of sales reps in the form of a company called Bounce.
"We could see that there was a gap in the market for good quality, highly visual, nature-based titles at affordable prices so we were optimistic we could make a success of the business if we went about it in the right way," says Andrea. "We now sell to many countries in Europe and to North America. There seems to be a real demand for authentic, attractive nature publications, especially ones that offer something different and engaging for today's children such as our sound and activity books."
"We produce all the written and design content ourselves as well as much of the photography and juggling this with the business side can, at times, be challenging. It can seem indulgent to go for a walk on a crisp winter morning, camera in hand, rather than sit in front of our computer screens, but if we didn't get out we'd have nothing to publish! It's certainly a world away from the nine-to-five careers we used to have and we wouldn't swap it for the world."
Noah the Narwhal: A Tale Of Downs and Ups," is picture book for ages 4-8 (and adults!)
The story follows the ups and downs of a week in the life of Noah – a friendly sea mammal who deals with chronic migraines, and the uncertainties this condition brings.
Noah the Narwhal has good days when he is productive and social, and pain days, when he needs to rest. His friends and family can find it difficult to handle the unpredictability, but in the end, they realize that having Noah in their lives is absolutely worth it! For the people in our lives – young and old – whose bodies work a little differently, Noah the Narwhal is here to remind us that being valued and loved are just as constant as any chronic condition.
On Amazon.uk at https://www.amazon.co.uk/Noah-Narwhal-Tale-Downs-Ups/dp/0999008420
Teach My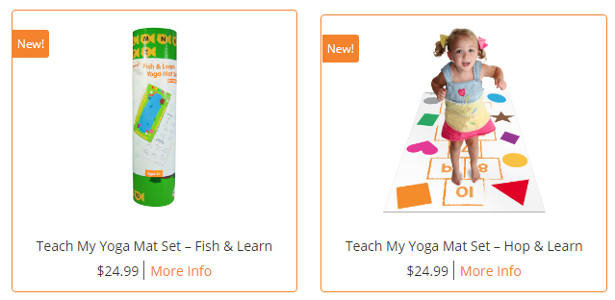 Teach My Yoga Mat Set – Fish & Learn
Research has shown that children who move while learning may absorb more. Plus, physical activity is important for a healthy mind and body.
Teach My Yoga Mat Set & Fish & Learn
The mats have just won the NAPPA Parenting Product Award, Academic's Choice Award and the Tillywig Brain Child Award. We would love to share them with your readers.
 www.teachmy.com
Squid Friends was started by Austin, Texas based artists, Kristin Hogan in 2006. Friends' mission is to entertain and educate others about our world's precious marine biodiversity and to encourage efforts to preserve it. The Squid Friends line features whimsical stylized dolls, while the Plush The Sea line features lifesize biologically accurate sea life. Current Squid Friends include squids, skates, cuttlefish, octopus, and flounders and can be found at https://www.etsy.com/shop/SquidFriends. These items will be for sale at the 17th Annual Blue Genie Art Bazaar in Austin, Texas, this year and can be ordered and shipped via her Etsy shop online.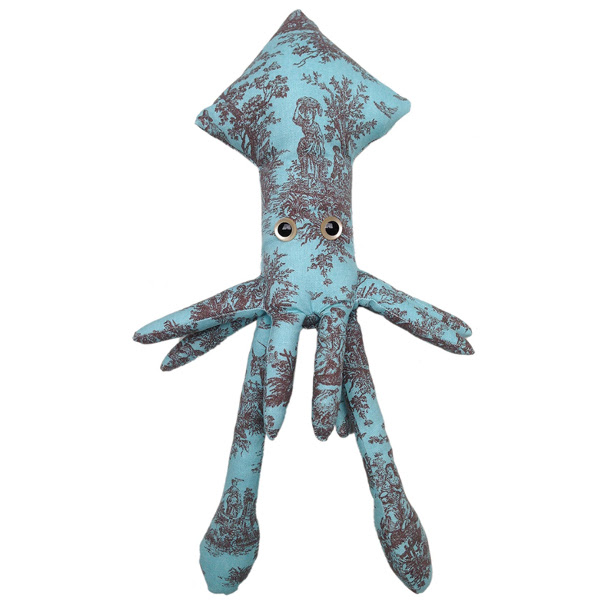 My Mermaid Lagoon – RRP £16.99 age 4+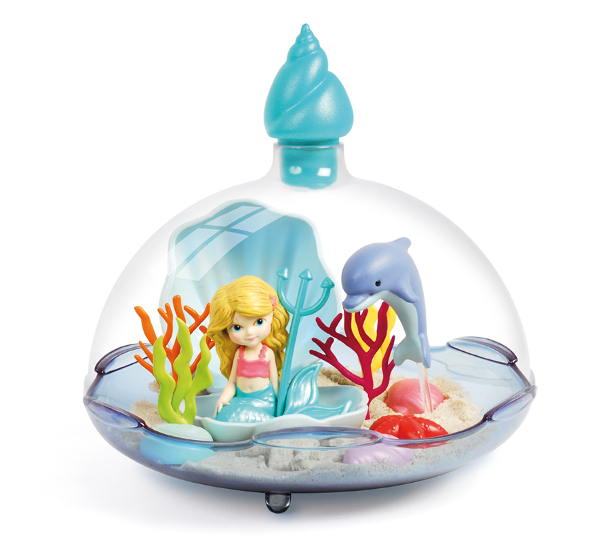 Create a magical mermaid world where Mermaids and her Animal friends
love to live! Mould, sculpt and play with the glittery magic sand and
use corals, shells and other accessories to create an enchanting
'under-the-sea' scene in a beautiful bottle with a pretty shell-shaped
stopper.
Fuzzikins Campervan Carry Case – RRP £19.99 age 4+
Fuzzikin Cats love life on the open road and like nothing better than to
drive their cool Campervan to the beach and party! This beautifully
designed activity craft set encourages creative and imaginative play and
is all contained in a handy carry case.
Unicorn Garden – RRP £19.99 age 4+
Create a magical unicorn garden where Fairy Belle can make a wish. My
Fairy Garden Unicorn Garden is a Grow & Play playset that includes
everything you need to make an enchanting garden that is sure to attract
unicorns and fairies to your home!
FabLab Glitter Tattoos and Sparkly Nails Mega Pack – RRP £24.99 age 8+
Glitter Tattoo Mega Pack has loads of glittery activities in one big
box, providing hours of fabulous fun and entertainment for
get-togethers, parties and sleep-overs.
Enjoy maximum comfort, support and security with the Brolly Retractable Dog Leash.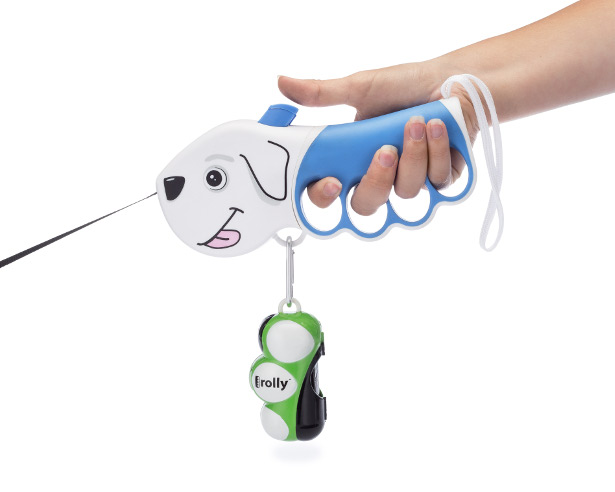 This innovative 10ft tape leash features a patented four-finger-hole cushioned grip that gives you ultimate control and safety when walking your dog(s). Its unique Get Hook'd SystemTM enables you to hook poop bag dispensers, travel pet bowls, treat bags and more directly onto the leash's carabiner. Designed and engineered to feel like an extension of your hand, the Retractable Dog Leash is made with durable ABS plastic, flexible rubber and strong nylon ribbon. Its lightweight design is built to support small and medium dogs that weigh up to 50lbs. Get the best Retractable Leash for your dog walks and experience comfort and safety like never before.
For the Mathmagician: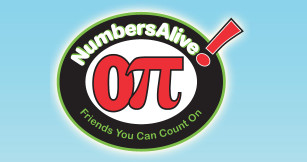 Let your little ones discover the magic of math with award-winning educational learning products fromNumbersAlive! Our fun and friendly number characters uncover numeric patterns embedded in everything in life throughout the world: in art, science, architecture, sports, nature, culture, and folklore. Check out our Roll, Count, Move! for numbers on-the-go or cuddle up to a Plush Pi!
NumbersAlive! products are available onlinehere andAmazon.Pricing varies.
Happy Howlidays!
This Christmas the RSPCA has plenty of gifts on offer to fill your stockings and help raise funds for a good cause.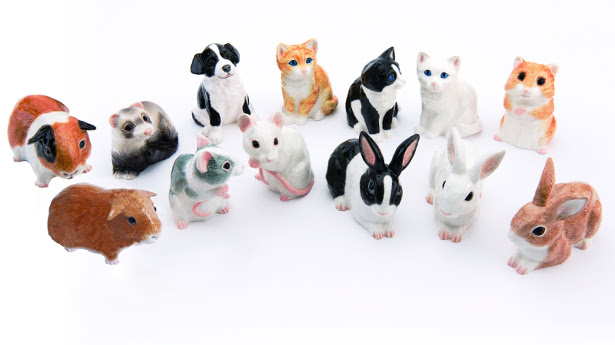 You can get your Santa paws on some great gifts from puzzles and accessories to figurines, toys and vintage collectors items.
Whether buying for your favourite animal lover, or a gift for your pet, there will be something for friends, family and furry companions either on the RSPCA online shop or from selected stockists.
Ellen Camillin, licensing manager at the RSPCA said: "Christmas is a time for giving and all the proceeds goes towards helping the biggest and oldest animal welfare charity in England and Wales. Christmas can be one of our busiest times of year which means we need funds now more than ever to continue to rescue, rehabilitate and rehome animals in desperate need of care.
"Whether it's a soft Buttercup Farm plush toy for the kids, a vintage print stag coaster set and brandy glass, a lovely hare printed cross-body bag, or a fun toy for your pet – there's plenty of gifts and stocking fillers available."
The Adorables figurines by Dartington (John Beswick) feature a variety of loveable animals and is the perfect gift for animal lovers. They showcase the nation's favourite pets from cats and dogs to guinea pigs and rabbits. Each hand decorated lifelike figure has an RSPCA sticker and comes in an exclusive branded box. Prices start at £20 each.
Adorables range group _CO.jpg
Filled Pencil Case.PNG
Buttercup Farm and Friends illustrations feature on stationery for kids with colouring pencils and pencil cases, as well as ribbers, pens, and memo pads. Prices range from 99p to £2.99.
1137202.jpg
Buttercup Farm plush toys come in a variety of sizes and animals and are a perfect gift for young animal lovers. The Huggables come as a 10 or seven inch soft toy or as a keyring or bag charm. Larger size is £7.99, medium £5.99 and £3.99 for keyrings.
xmascard.JPG
RS107.jpg
A variety of Christmas cards featuring festive animals are also available with multi-packs ranging from £3 to £6.
These heritage print sets are perfect for a Christmas tipple, featuring a brandy or whisky glass with printed coasters of images of stags found in the RSPCA's archives. Priced at £12.50.
Whether running round the New Year sales or heading out on a walk with the family this versatile cross-body bag is perfect. It features a midnight blue hare print and is priced at £25. The range also features mugs, coasters, scarves, wash bag, purse, cushion, jugs and a doorstop.91679.jpg
horses.JPG
After the festivities are over it's time to look ahead to a new year and keep up to date in 2018 with an RSPCA calendar. Whether you are a dog, cat, wildlife, or horse person there will be a calendar for you.
Christmas songs to help you get into the festivities:
🎄 Deck the Paws with Boughs of Holly 🎄We Woof You a Merry Christmas
🎄 I Saw Mummy Hiss at Santa Claws 🎄Have Yourself a Furry Little Christmas
🎄 We Three King Charles Spaniels
Visit http://shop.rspca.org.uk



Pinkfong sound books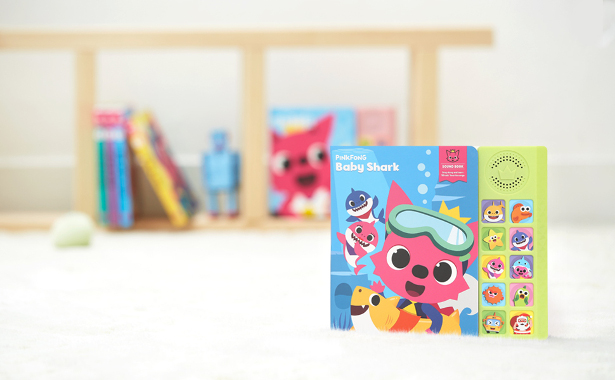 Pinkfong's sound books would make great gifts as they provide unlimited hours of fun learning! From car rides to animal songs and Halloween tunes to Christmas Carols, children can sing along as they learn words and characters. All Pinkfong sound books work in conjunction to form a comprehensive curriculum. From numbers to the alphabet, the books utilize shapes, colors and melodies to stimulate the five senses and encourage brain development. Filled with colorful illustrations, the sound books are sure to get children hooked on jingles while they increase their vocabulary!
Infento developed world's first modular kit that lets families build unlimited life-size rides together.
You only need one kit and one hex key to create rides and other constructions for their whole childhood. From toddler to teenager. From a walker, scooter, tricycle, bicycle, go-kart, to a snow sledge and much more: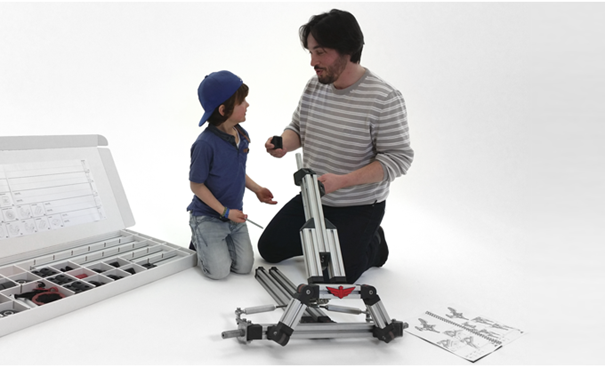 Our invention has several important features:
1. Infento ignites creativity in children
2. Children get important technical skills for the future
3. Durability: don't buy new rides when they grow, just build a new one and stop the waste of toys
4. By building together you enjoy family quality time
5. Children build real stuff and play outside instead of on a screen
We launched our product at Kickstarter.com where we raised almost 10X our goal and this year we went live with our online shop for American, Canadian and European families:
– www.infentorides.com
Below are some quotes from media that covered us:
"One of the coolest kids toys ever." Crowdfundinginsider
"In the world of convertible, growing locomotion, the most droolworthy must be Infento." BBC
"When your kids grow up, just take it apart and build a new ride." Wired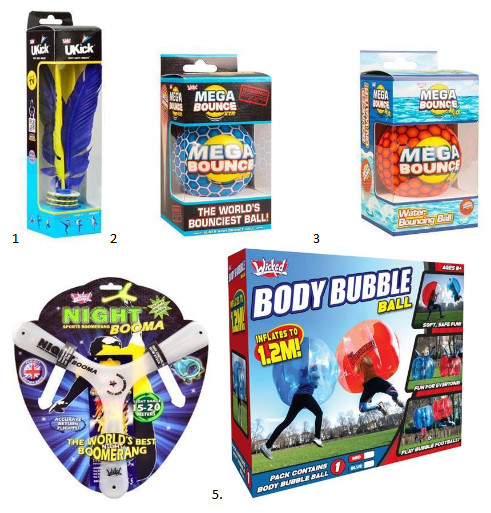 1 UKick is a fusion of badminton and football and great for tricks and stunts (RRP £7.99)
2 Brand new Mega Bounce XTR coolest little bounce ball – great for playing at the park with friends or against a wall (RRP £5.99)
3 Brand new Mega Bounce H20 is the hip ball that bounces on water – a great item to pack in your suitcase for the next holiday! (RRP £5.99)
4 Wicked is famed for a huge range of returning boomerangs that can be used inside and out – this is one that can be used in the dark 😊 (RRP £9.99)
5 Body Bubble Ball – NEW for 2017 this offers so much outdoor fun (RRP £49.99)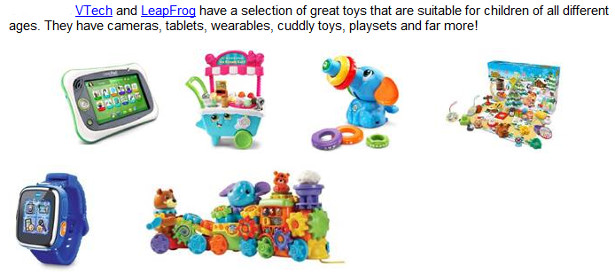 Alan The Christmas Donkey
The little donkey who made a big difference
By Tracy Garton
Pan Paperback ~ £7.99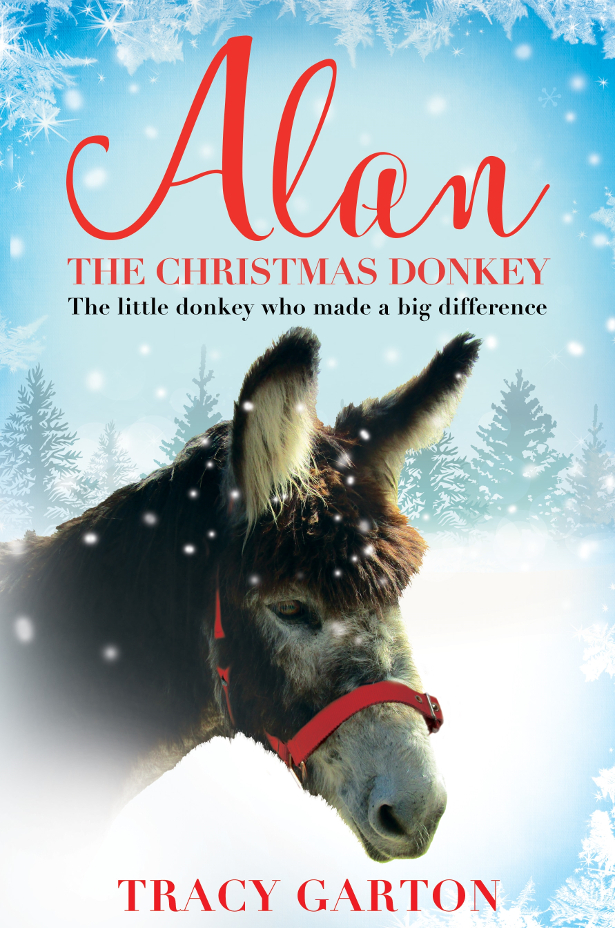 This is the charming true story of a little donkey who helped save the sanctuary that had taken him in.
For animal lovers everywhere, 'Alan The Christmas Donkey' is a funny, warm and inspiring read.
'Heartwarming'
Sun
'Warm, funny and charming'
Daily Express
Tracy Garton had run the Radcliffe Donkey Sanctuary for twenty years, creating a safe haven for more than sixty sick, unwanted and mistreated donkeys. But after a devastatingly difficult winter she didn't know if she could carry on. Then, in the first week of January, the phone rang. A donkey had been abandoned 130 miles away. Rushing to his rescue Tracy found Alan – forlorn, balding and shivering – tethered up tightly in a supermarket car park. Barely able to walk on his painfully overgrown hooves, he had been left to die. Tracy wasn't going to give up on him.
Over the next twelve months, as Tracy grappled with attacks from vandals and perilous flash floods, Alan gradually recovered – turning into a loveable rogue. As Christmas rolled around, Tracy was too worried about the future to enjoy the festive season. She had no idea that the shy skinny animal she'd rescued was going to give her the greatest gift of all . . .

SISU Mouthguards are thin, protective and perforated so athletes can talk, breathe and drink on the field. For US please visit sisuguard.com and for European please visit sisueurope.com.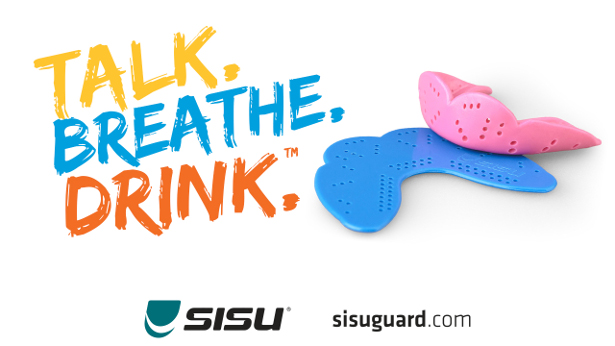 INSTRAGRAM | FACEBOOK | TWITTER | YOUTUBE
SISU Mouthguards are thin, protective and perforated so athletes can talk, breathe and drink on the field.
For US please visit sisuguard.com and for European please visit sisueurope.com.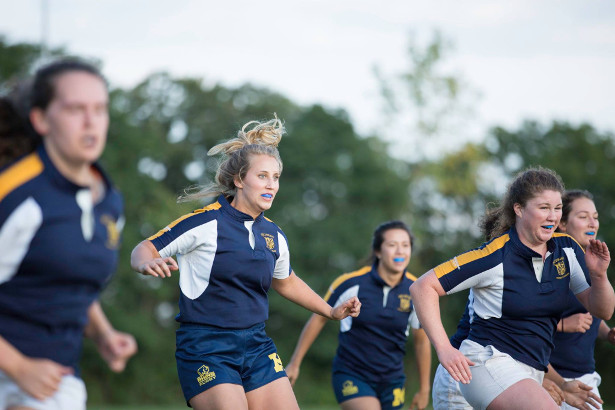 |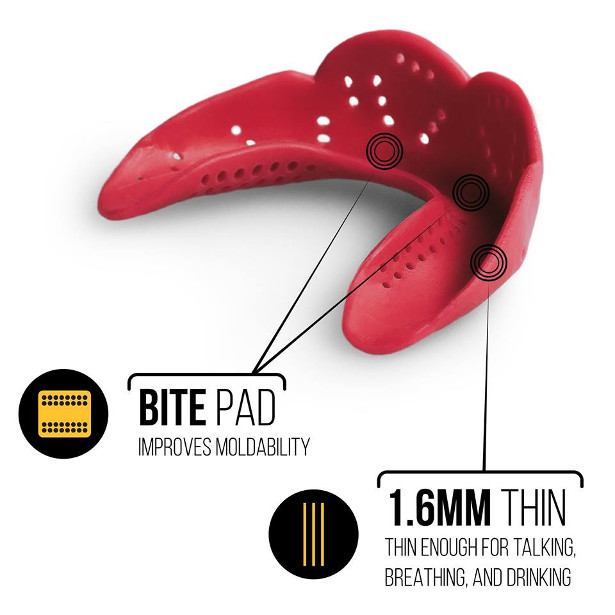 |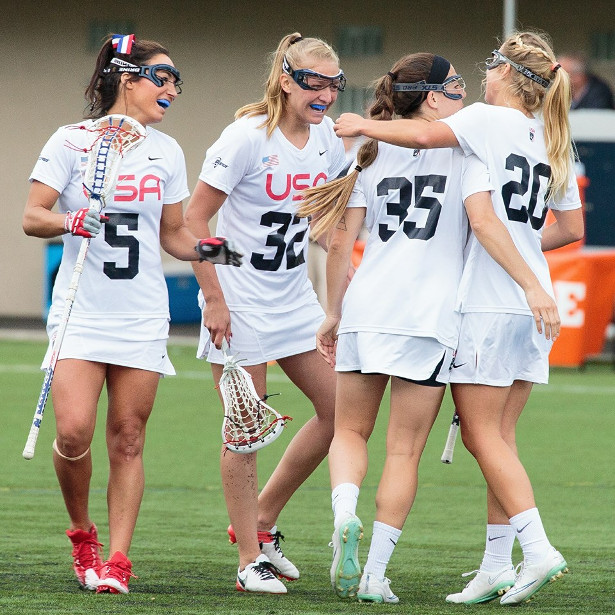 |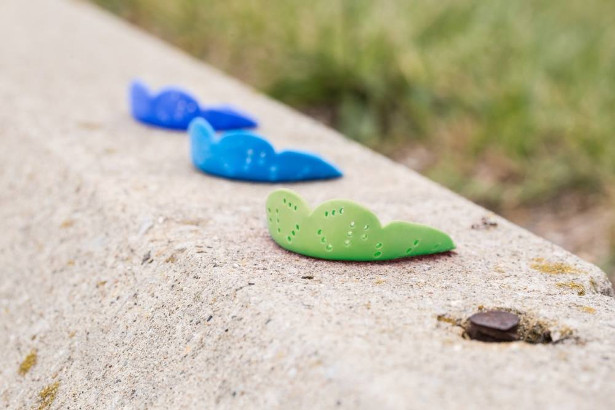 |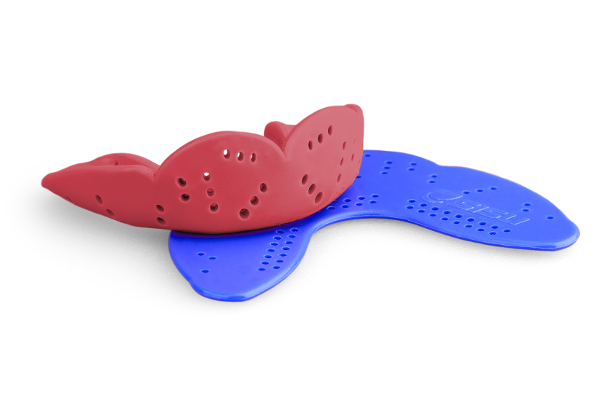 |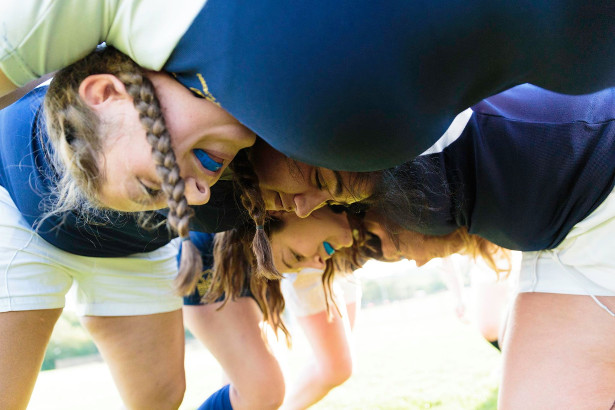 |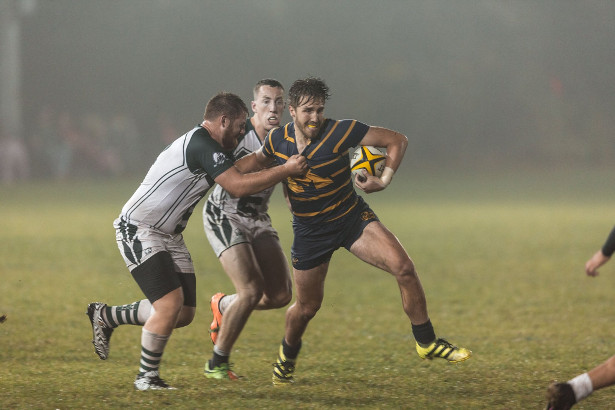 |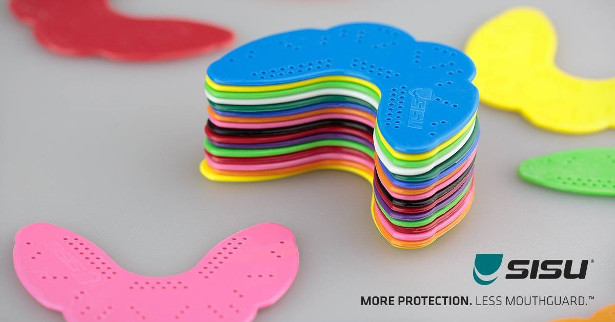 |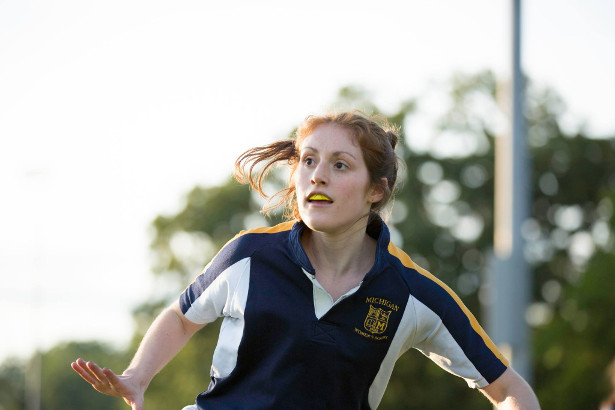 |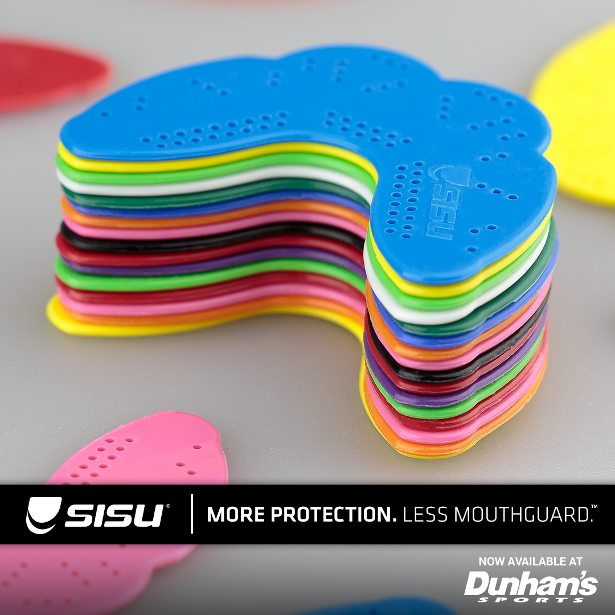 |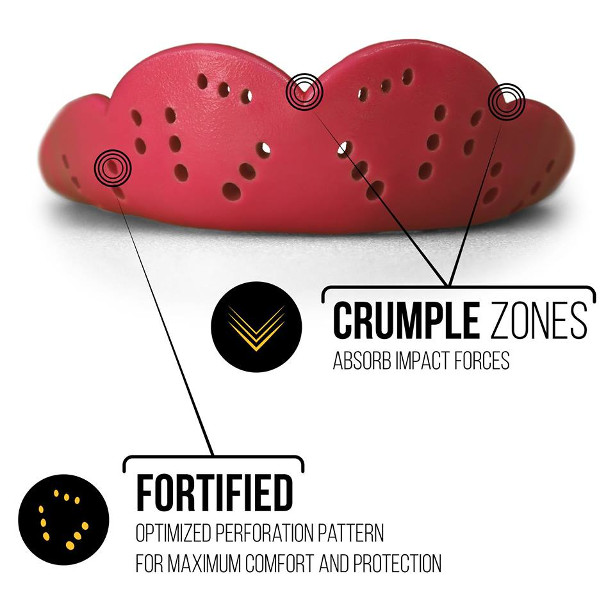 |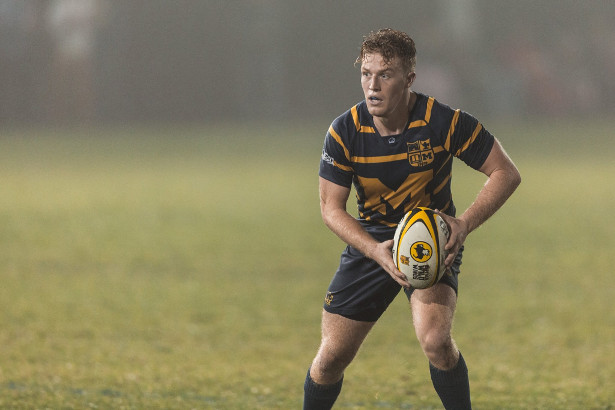 |
A SWEETER WAY OF TACKLING AUSTRALIA'S GROWING OBESITY PROBLEM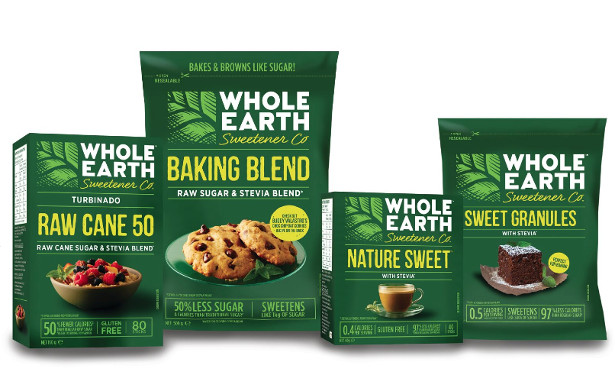 Leading dietitian says replacing free sugars with alternative sweeteners may help Australians tackle the
country's growing obesity burden.
Replacing free sugars with alternative sweeteners is an easy and effective way to help Australians lose weight believes leading dietitian, academic and co-author of The Ultimate Guide to Sugars and Sweeteners, Dr Alan Barclay.
Almost two in three Australians are currently overweight or obese and the country is facing an obesity epidemic. The Australian Institute of Health and Welfare has found that Australians are consuming an average of 60g of free sugars each day, the equivalent of more than 14 teaspoons of white sugar .
This is more than the World Health Organisation's (WHO) recommendation that people reduce their sugar intake to less than 10 per cent of their total energy intake, which equates to 54 g or less than 13 teaspoons per day for Australian adults.
Most concerning is the fact that more than 90 per cent (on average 52 grams or 12 teaspoons ) of Australian's free sugars intake comes from added sugars, which are sugars added to food during processing or preparation, such as sugar added to tea and coffee and in baking. Added sugars are not naturally occurring, such as those sugars found in fruit and milk. Small changes in our diet and behaviour could have a significant impact on the nation's added sugars consumption.
Dr Barclay said the alternative sweetener category was often misunderstood by Australians who avoid them altogether, due to misconceptions about what they contain and their health implications.
"Many of us consume too much free sugar. However, alternative sweeteners are often lumped into the same category and there's a perception both must be avoided," says Barclay.
"In fact, there is a large body of scientific evidence that actually shows that the substitution of free sugars for alternative sweeteners helps people to lose weight and also keep the weight off in the long term , , ."
GYG Organic Facial Serum and GYG Organic Body Serum.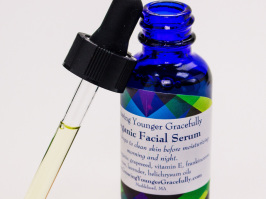 Serums can be layered under your favorite lotion. GYG Serums provide a light to medium moisture and a smooth, non-greasy finish to keep skin just hydrated enough while improving tone and texture with concentrated levels of active ingredients, unlike lotions and creams, whose active ingredients are often diluted by inexpensive humectants like glycerin and petrolatum.
GYG Facial and Body Serums are hand crafted, blessed from a unique formula. To order, please visit www.GrowingYoungerGracefully.com.
GYG Organic Facial Serum
The all organic and natural ingredients in GYG Organic Facial Serum helps to restore moisture and elasticity to the skin, while regulating oil production. The most common benefits of GYG Organic Serum include hydration, increased nourishment, brightening of the skin, inflammation prevention, and reduction of the causes of wrinkles and fine lines. GYG Organic Serum also helps in strengthening skin cells. While other face creams contain only 5 to 10 per cent of active ingredients, GYG serum contains almost 70 per cent! GYG Serum is very potent and can deliver a much greater concentration of nutrients, deeper into the skin. Ingredients are organic oils of Grapeseed, Vitamin E, Lavender, Rose, Frankincense and Helichrysum. GYG Organic Facial Serum One ounce $50; 1.2 ounce $35.
GYG Organic Body Serum
While moisturizers sit on the skin, GYG Organic Body Serum absorbs into the skin bringing nourishing, organic oils that quickly penetrate skin to hydrate, heal, and tone. GYG Organic Body Serum is concentrated with active ingredients that penetrate into the top layers of skin to renew lipids, the layers in and around skin cells which form a barrier to keep moisture locked in. Serums can maximize the skin's natural renewal cycle overtime, so that soft, hydrated skin isn't just temporary. GYG Organic Body Serum: 4 ounce $18, 2 oz $10.
Hyper Vest PRO adjustable weight vest, with the most flexible and comfortable fit on the market. It was named 'Best Weight Vest' for 2017 by Men's Health and is a favorite of many pro athletes and Crossfit competitors.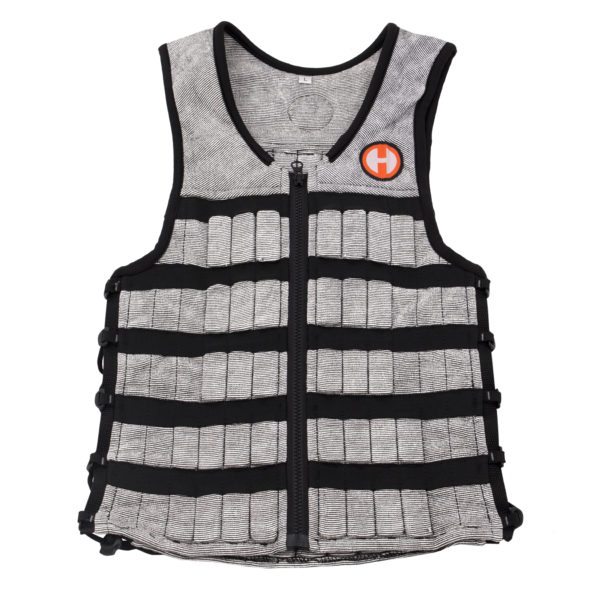 "Take your training up a notch with the Hyper Vest PRO adjustable weight vest. Add resistance to your bodyweight training, weight-lifting workouts or endurance runs to take your performance to the next level. The Hyper Vest PRO's patented unisex fit offers exceptional comfort during vigorous movements so you can add weight to your workout without slowing down."
www.hyperwear.com/product/weight-vest
StrongBoard Balance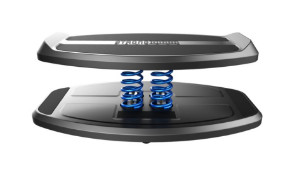 Strongboard Balance is a must for any person looking to embrace overall physical fitness. It has a sleek design coupled with hardcore spring technology for resistance training for a tactical, rehabilitative or overall core strengthening workout. StrongBoard also offers an Exercise of the Week that is crafted by our certified trainers for all skill types, from beginner to intermediate. In a nutshell, StrongBoard Balance is a state-of-the-art, next level balance board that can integrate core strengthening into your day to day office activities. Whether at a standing desk or on a long call, StrongBoard Balance engages your core in any activity.
If you would like to know more about StrongBoard Balance, please do not hesitate to reach out to me. I will provide you with all I can to ensure your holiday guide writing goes as smoothly as possible.
Any fitness fanatics perfect gift – the MBX MAT from LES MILLS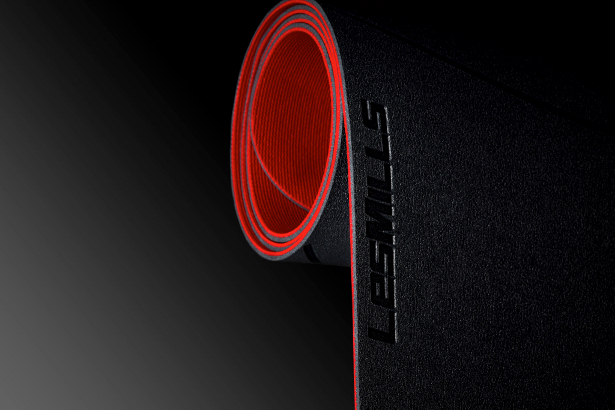 For those who just can't get enough of fitness whether it be pumping iron, running or yoga, Les Mills International has revealed the perfect Christmas present for you. Add the Les Mills MBX MAT to your lists this December to experience the best possible exercise experience no matter what your preference.
The MBX MAT is designed to improve your workout for both mind and body. Invest in only one mat for all your club needs, the multi-purpose mat makes it perfect for any fitness session. Engineered to withstand fast paced group fitness, whilst also delivering maximum comfort in your yoga zen mode, the MBX MAT has you covered.
Made from environmentally friendly high density eco-PVC, the mat consumed less energy in production and is easy to recycle. The mat offers confident grip in all conditions. The dual-sided design allows for optimum balance and stability no matter what you're training. The grey side has anti-slip coating that gives you ultimate security even when wearing shoes whilst the red side is ideal for yoga-style workouts.
Body alignment and target zones aid accurate movement to improve workout performance. The mat folds easily in half, protecting you from impact in HIIT workouts. Roll, fold or hang, making the product easy to be stored no matter where you are.
The MBX MAT is made to withstand the hard work of every Les Mills workout, whether you love BODYPUMP or CXWORX the MBX MAT will withstand the demands of any club environment. Get your hands on an MBX MAT this Christmas for £42.00 + delivery from https://shop.lesmills.com/tech/les-mills-mbx-mat.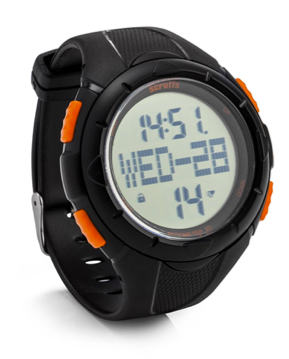 Activity Tracker Watch – RRP 26.20
– All-in-one step counter, stop watch and alarm
– Water resistant
– Lightweight and handy to keep track of activities on the go!
– Available at www.scruffs.com

ulio&jack SOLID COLOGNE MAKES IT EASY TO SMELL GREAT ANYWHERE YOU GO
Three Travel-Sized Scents
Now Available to Complement Adventurous Lifestyles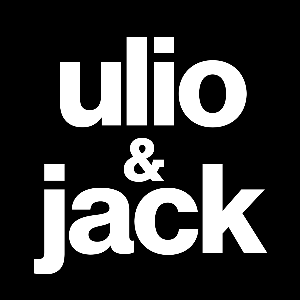 FACEBOOK | PINTEREST | INSTAGRAM
ulio&jack (U&J) is a solid cologne that fits in any pocket or bag, making it easy to smell (subtly) great throughout the entire day, whether you're working, leaving the gym or traveling the world.
Each of the three unique scents weighs just 0.5oz., allowing consumers to take the tiny tins anywhere. Each scent is made with jojoba oil, beeswax and fragrance oils, a combination that won't leave residue or a greasy feeling on the skin.
The colognes are never overpowering, but strong enough to smell great to those who matter. U&J solid cologne can be used individually or mixed together to create a distinctive blend. The ulio&jack portfolio includes: Drifter – a lightly sweet blend of cardamom and mandarin, with subtle sandalwood, clove and leather undertones
Explorer- a blend of bergamot, jasmine, Japanese grapefruit and a hint of peppermint
Aviator – a unique blend of jade, plum blossom and oud
The brand complements the adventurous lifestyles of founders, Chris Fredrickson and Anthony Tori, and is named after their grandfathers, Ulio and Jack, respectively. "Our grandfathers were no strangers to hard work and we try to model that in everything we do," said Chris Fredrickson, co-founder, ulio&jack. "But, when we're not working, we travel, and believe that a purpose-driven life is shaped through the experiences you endure. Our daily focus is to inspire people to get outdoors and live their lives."
The retail price of each 0.5oz. tin is $24, which provides 150-200 applications, depending on how much is used. Each scent is handmade, tinned and thoughtfully packaged in Traverse City, Michigan.
Shop U&J products on the brand's website, https://ulioandjack.com/shop/,which offers 1-3 day shipping and free returns, or Amazon.com.
For more information, please visit www.ulioandjack.com and follow the #experienceseeker brand on Facebook and Instagram @ulioandjack and on Pinterest ulio&jack
About ulio&jack
ulio&jack is an independent men's fragrance company in Traverse City, Michigan that's dedicated to making it easy to smell great the entire day, no matter the adventure. Crafted to be travel-friendly, easily fit in your pocket and perfect for applying on the go.
The nodpod is a patent-pending way to deliver weighted sleep therapy, which is how our bodies naturally respond to gentle, constant pressure. Reducing stress and anxiety while promoting deep restful sleep, it is something we can all benefit from.
The nodpod is a specially designed weighted eye pillow that can be used in any sleeping position, upright for travel or in any way that feels good to you. And it's machine washable!
24.99 Amazon/ nodpod.com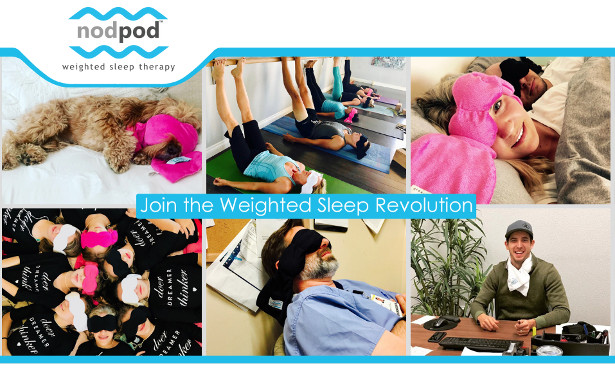 PGA Tour 3×9 Pro Length Putting Mat £49.99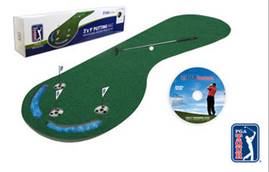 http://www.onlinegolf.co.uk/accessories/mats-nets/pga-tour-3×9-pro-length-putting-mat-249772.html?dwvar_249772_variantimage=putting%20mat
For the passionate putter looking to practice until perfect. This PGA Tour 3×9 Pro Length Putting Mat is made from deluxe artificial turf for a realistic roll while offering that extra size to reflect true tournament greens. Featuring three holes to offer more putting positions to practice from and two water hazards to catch your stray shots, it's perfect for putting indoors or outside.
The PGA Tour 3×9 Pro Length Putting Mat Features:
Massive 3' x 9' Putting Area
Deluxe Artificial Turf Gives a Realistic Green Roll
Three Holes Provide More Putting Positions
Two Water Hazards Increase Challenge & Catch Stray Shots
Xmas gifts man cave that can save your life
Some buyers have use the safedome as cabins, utility sheds, and man caves but when needed becomes a safe room to save your life. With the uptick in storms a safe room for your family should be a great gift.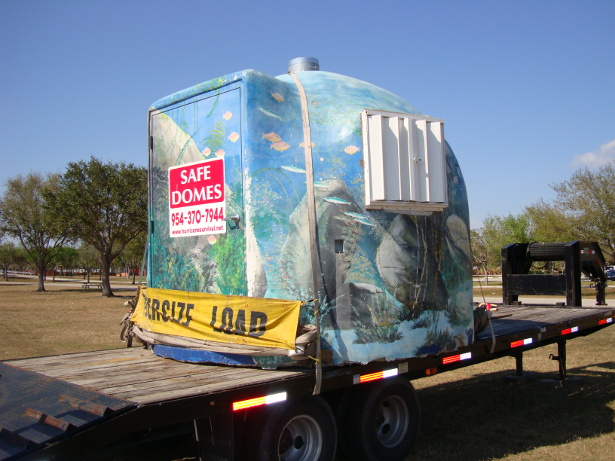 www.safedomes.com
www.annabeljames.co.uk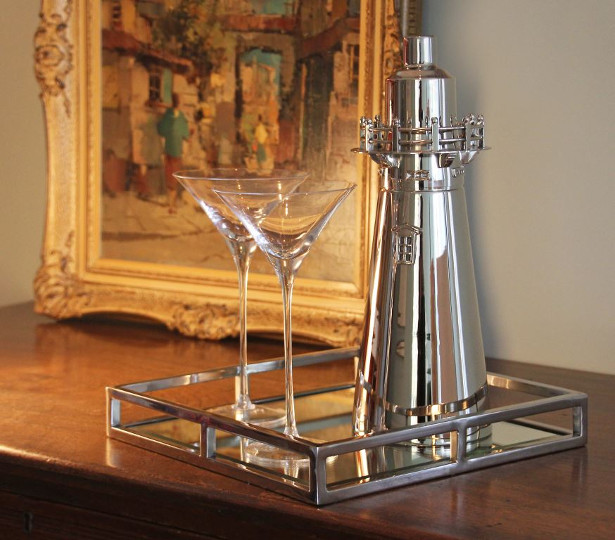 Beard Oil is a leave-in conditioner for your beard that consists of a blend of carrier oils and essential oils.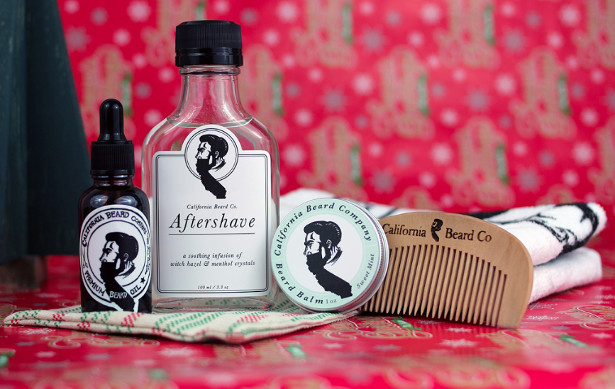 Carrier oils comprise the majority of the solution and literally act to "carry" the oil from the tip of the whisker to the end of the hair follicle. The carrier oils are the oils with the conditioning benefits for your skin and beard. Essential oils are used for their health benefits in addition to their fragrance, and comprise a very small amount of the total solution. This blend of oil combines to create a powerful solution that softens whiskers, hydrates the beard to eliminate beard itch, and reduces split ends. It also has antimicrobial benefits. Regular application of beard oil will soften your beard so when you're kissing your sweetheart(s) you won't leave their face(s) rawer than a winter wind in Wisconsin. When people first look at you, whether it be your boss, clients, significant other, children, parents, or dog, they naturally first look at your face. Half of your manly profile is covered by a beard. With all those eyes checking out your beard, and not to mention the number of times you catch yourself running your fingers through your beard, one simply cannot deny the importance of having a soft, healthy, and hydrated beard. Let's face it, you've just got to deep condition that prime California real estate baby. Whenever you wash your face, the soap strips away natural oils that are produced to protect your skin. Beard oil is applied after a wash to replenish the lost oils. It helps protect your beard and the skin underneath. If your beard is long enough to warrant using a beard comb you can use one to help distribute the oil through your beard. The teeth of the beard comb will help detangle your beard and apply beard oil at the same time.
HEROCLIP just launched this year and is the most useful 3-in-1 carabiner/hook you'll ever own – and it makes for the perfect stocking stuffer!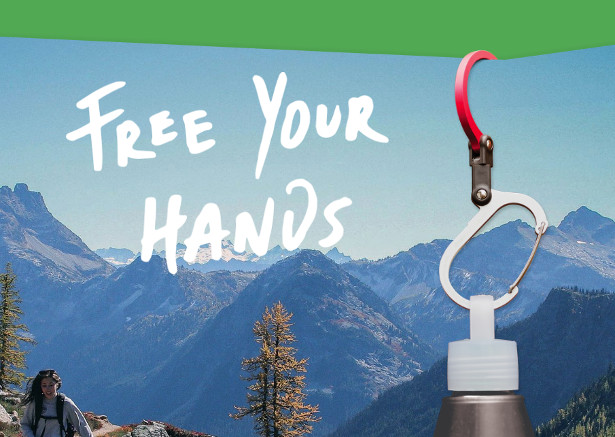 It's a simple 3-in-1 clip, swivel, and hooksystem, that allows users to be creative with hanging, clipping, and organizing up to 50 lbs of gear, on any adventure, anywhere. Originally launched as a Kickstarter campaign that raised $78K with 2000 backers, HEROCLIP sold 150,000 units with revenues well over $1 million over the past two and a half years. MSRP: $19.95
Honeywell Evaporative Air Coolers have created an environmentally friendly product for keeping cool outdoors when entertaining or playing. It can bring down the surrounding temp by up to 10 degrees which is substantial.
Available in two sizes, these units work with the natural process of water evaporation to efficiently and inexpensively cool the surrounding area. They use less electricity to help reduce energy consumption and therefore costs – especially at peak demand times like during a heat wave.
Designed to be light and portable so they can manoeuvred to the optimum position. Best suited to hot, dry climates such as those found across Aus tralia.
Cord Roll by Afternoons With Albert
The Cord Roll is a roll-up pouch designed to keep all of your cables under control. Whether you're a lover of great design, a frequent traveller, urban hipster or busy executive – its raw simplicity and three colourways make it the perfect travel essential for anyone. Made of high-quality vegetable-tanned leather, the compact design features three loops for cables and earphones, plus a pocket for a wall plug, hair ties or USB stick.
The Cord Roll is available in three colourways (jet black, tan and French grey) for RRP $75.00 online at https://www.afternoonswithalbert.com/
Bear Brewing Hot Sauce.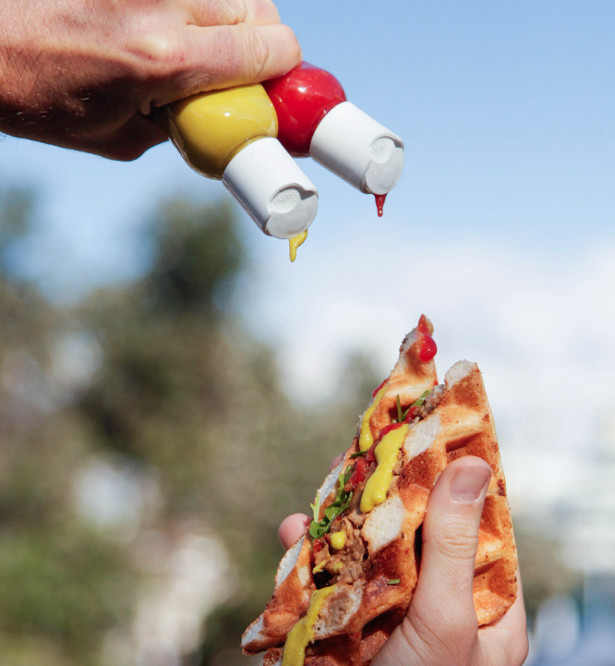 It's the newest and hottest hot sauce to hit the Aussie market, made in Sydney, and is the perfect condiment for hot sauce lovers and foodies alike.
The unique thing about Bear Brewing's Hot Sauce is that it's made from fermented ingredients. Instead of using vinegar, whole capsicums are fermented over a few weeks, and are then blended with Carolina Reaper chillies and Ghost chillies, as well as smoked capsicum, lime and garlic, to create a beautiful, fruity, hot sauce with a hefty chilli kick.
The Hot Sauce was a awarded a silver medal at the Australian Fine Food Awards in Sydney just months after being released.
Recently, Bear Brewing has also added an even hotter sauce to its range, called Reaper Sauce. It's made with a fermented base and loads of Carolina Rea per and Ghost chillies, and extra spice comes from black pepper and black mustard seeds – so it's not for the faint-hearted!
For Christmas, Bear Brewing is offering a special Hot Sauce pack, which includes 3 sauces (Hot Sauce, Reaper Sauce and Kimchi Sauce), and free delivery Australia-wide.
www.bear-brewing.com
@bear.brewing
Beach Head Rests

The RRP is $30 and come with a handy canvas carry bag. They make a perfect gift for beach goers or outdoorsy types. Please let me know what you think. They come in 3 colours – navy, light blue and pink 🙂 https://hedzupco.com/product-category/beach-head-rests/
Stay comfortable lying on the beach this summer with our light weight Beach Head Rest. Keeping your head naturally elevated, you'll eliminate neck stiffness and sand in your hair that comes from lying flat on a beach towel. Made from a high-quality cotton canvas with a foam insert, the Hedzup Beach Head Rest will become your must-have beach accessory, helping you relax like never before.
www.hedzupco.com
Lyka Pet Food is Australia's new healthy dog food subscription. The Lyka subscription makes it possible to provide your dog with healthy and fresh food, and at the same time make your life easier.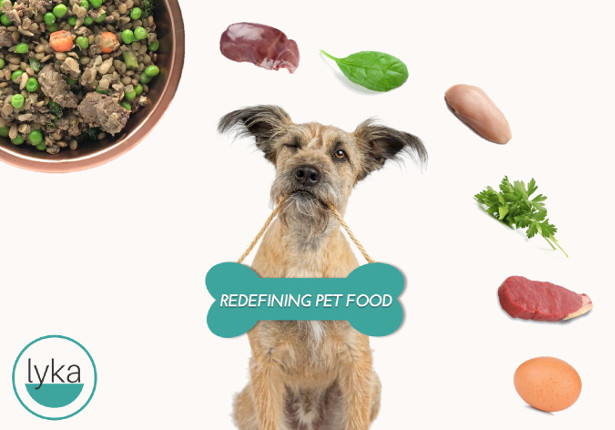 How does it work?
It all starts with clean ingredients. Lyka is made with 100% human grade ingredients, which are mixed in the perfect ratios to provide complete and balanced meals for your dog. There are no fillers, chemical preservatives or synthetic additives used in the food. All meats are grass fed, and the chicken is free range. The food is lightly cooked, like you would cook for your family. It's not dry food, nor wet food – just fresh food!
The service delivers the dog food every few weeks to your home. The food arrives frozen, and is portioned into customised servings for your dog. How are the servings customized? Lyka takes your dog's information, and uses their algorithm to calculate exactly how many calories your dog should be eating daily. It takes the guess work out of feeding your dog.
The Lyka subscription doesn't have a minimum commitment period – you can pause or cancel anytime you like. The perfect Christmas gift idea for him (or her) and man's best friend.
Note that Lyka is currently only available to customers in Australia. Pre-orders are available from December at www.lyka.com.au