AncestryDNA kit

Give the gift of discovery to your family this Christmas, and uncover distant relatives and find new details about your family's history with AncestryDNA. The DNA testing service pinpoints genetic ethnicity, and can also help identify relationships with unknown relatives through a dynamic list of possible DNA member matches. Ancestry will guide you through millions of their online records to help you discover your family tree. Who knows, next Christmas there may be even more family to invite around!
RRP: AU$149 plus shipping
Stockist: http://dna.ancestry.com.au/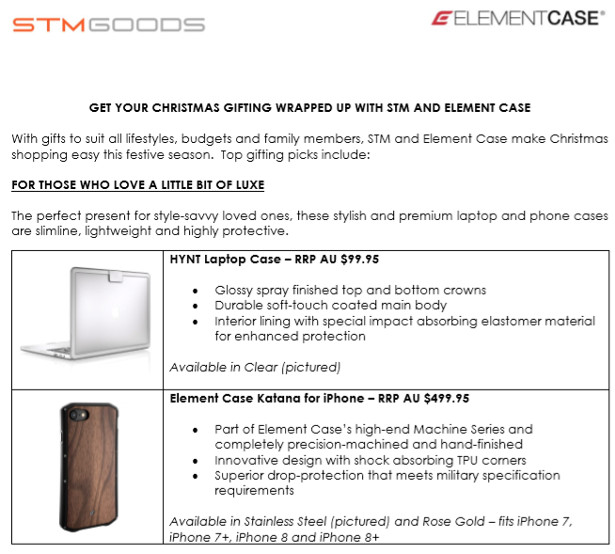 PRETTY HACKATHON
AN UPCYCLE CONCEPT THAT INSPIRES TO EXTEND THE LIFETIME OF IKEA-FURNITURE!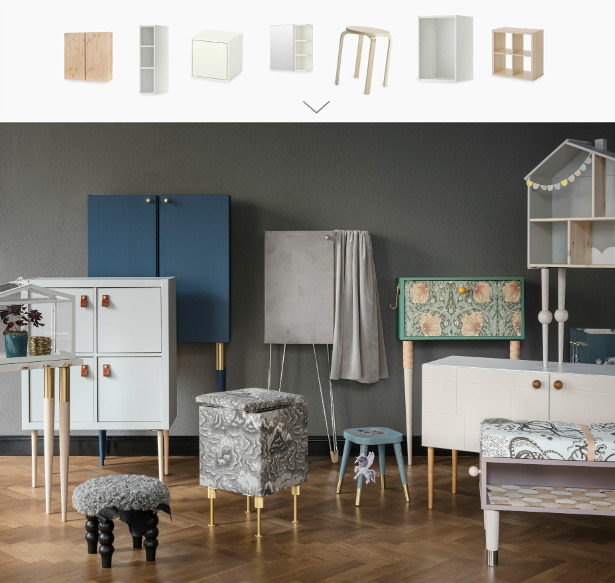 Be prepared this Christmas with Ozeri SAVORE Electric Pepper Grinder! So Easy to use and efficient! It mills peppercorns effortlessly!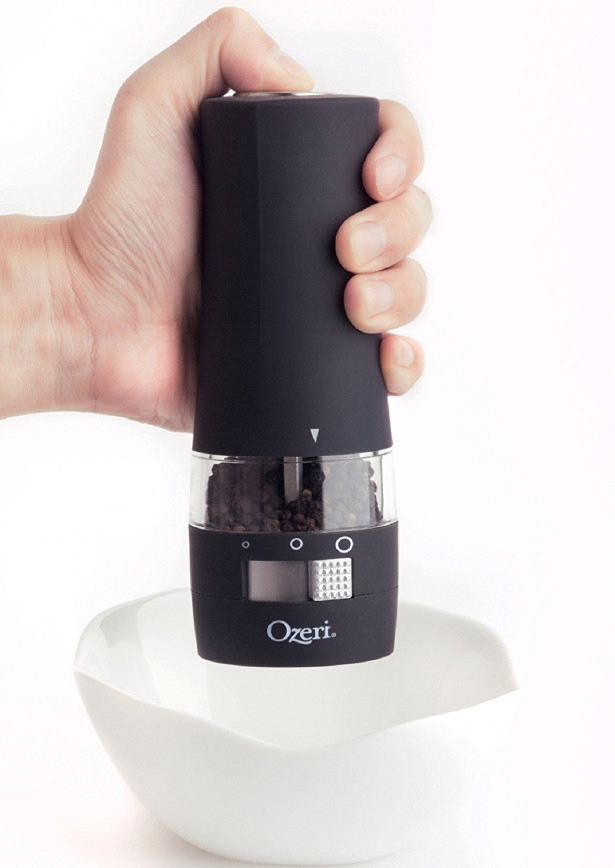 "I just got this pepper grinder delivered to my home from Amazon at such a low price and its brilliant for milling peppercorns! I'm absolutely delighted!" InTouch Rugby Health & Fitness / Lifestyle Editor.
Ozeri Savore Soft Touch Electric Pepper Mill and Grinder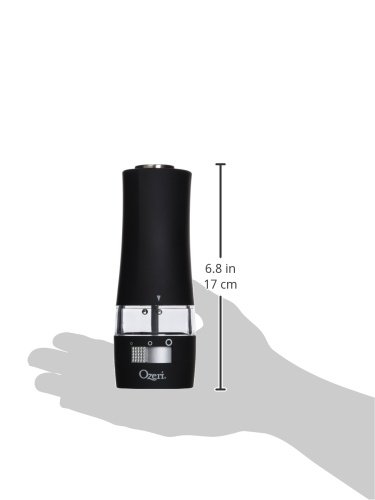 Durable ceramic motor easily grinds peppercorns, salt, and spices.
Seasons accurately with a new front-side adjustable ceramic grinding mechanism that never requires inverting.
Features an ultra soft textured non-slip grip with finger-print resisting coating.
Activates via a large push-down button that instantly grinds and releases seasonings.
See-through container makes monitoring pepper level easy and reveals the grinding action. Satisfaction Guaranteed.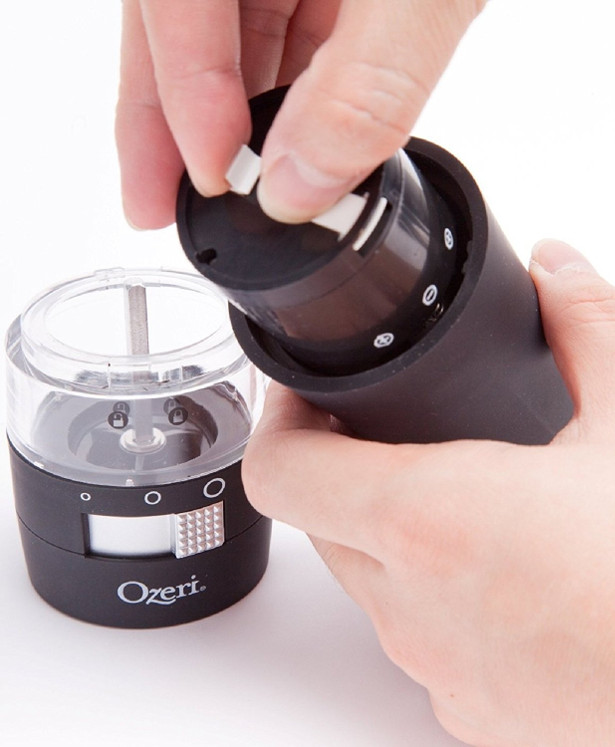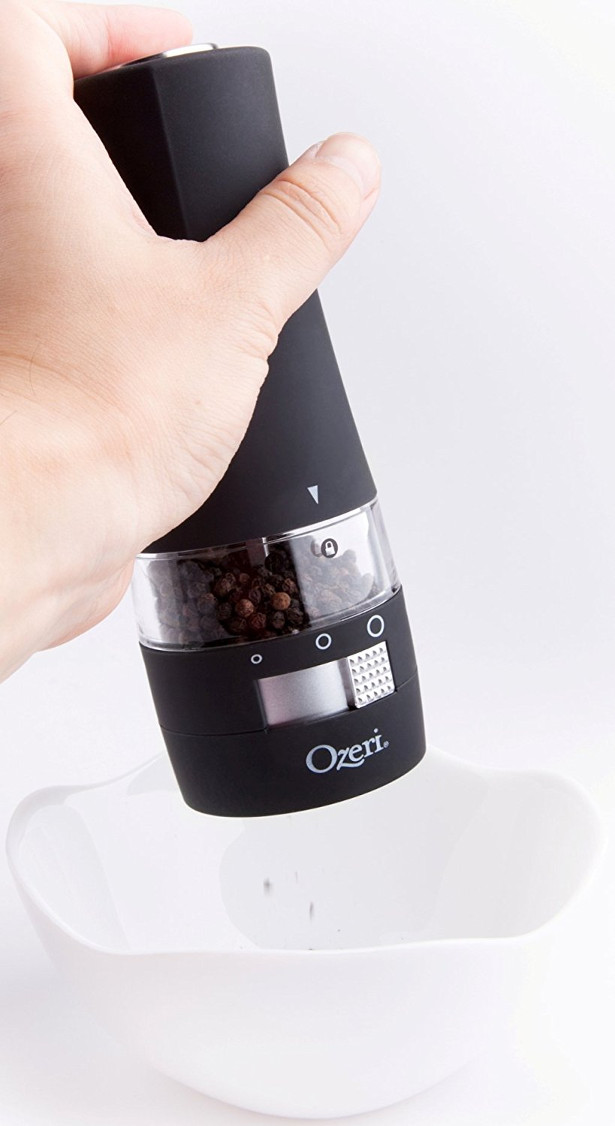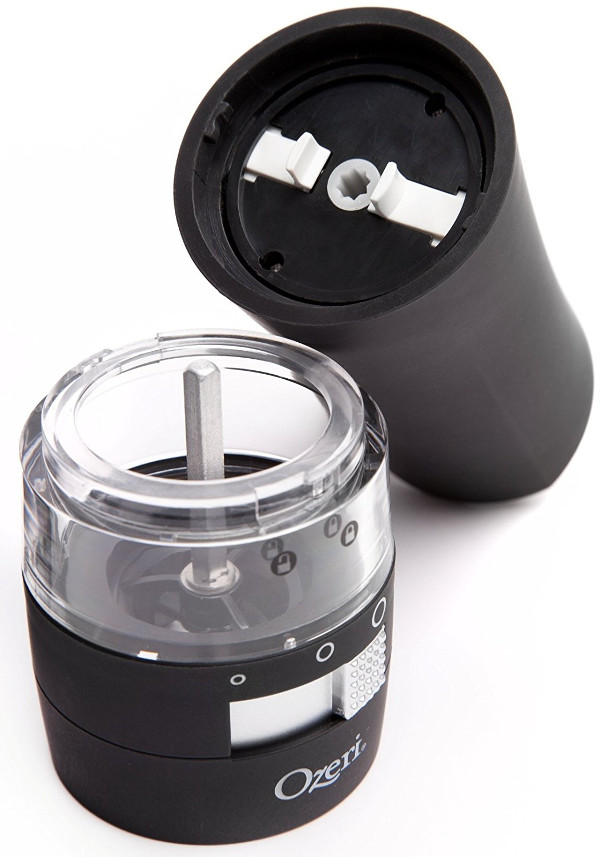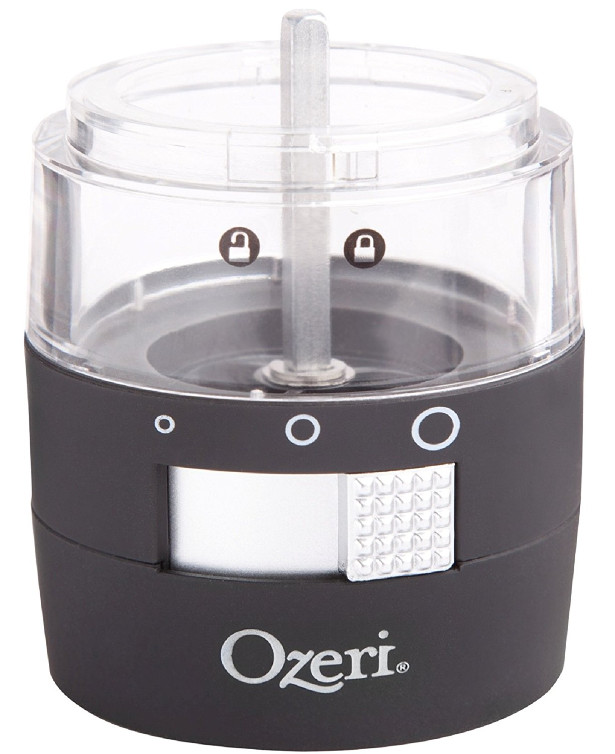 World-class venues play key role in Commonwealth Games 2022 decision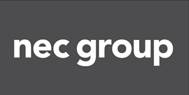 The wealth of existing sports arenas and facilities in the West Midlands has been a key factor in awarding Birmingham host city status for Commonwealth Games 2022.
Four world-class indoor venues will be supplied by leading venue management company, NEC Group – whose senior team played a pivotal role in the bid process. There are also plans for the Group to host both a media centre and a dedicated broadcast facility.
Commenting on the results, Paul Thandi, chief executive of NEC Group, said:
"It's a brilliant early Christmas present to get confirmation today that Birmingham has been selected as host city. Host cities are required to demonstrate world-class sporting facilities and NEC Group is proud to be supplying four of our top venues across Birmingham and Solihull. All our sites had to meet rigorous guidelines around athletes' needs, technical specifications, seating capacity and Games-time logistics.
"This result is testament to our track record of delivering large-scale international sporting events and investing significantly into our venues to set us apart from our competitors. It also reflects the expertise and professionalism of our people.
"Securing the bid is great news for the city and surrounding area and great news for NEC Group. It's a celebration of Birmingham's sporting culture and equally exciting for the local economy – creating opportunities for people across the region and guaranteeing that Summer 2022 will be a busy period for us.
"This has been a great team effort by many people based in Birmingham and on the wider team. I would particularly like to congratulate Birmingham Council City Leader Cllr Ian Ward and Mayor of the West Midlands, Andy Street as well as our own MD of NEC Group Arenas, Phil Mead, international sports consultant Debbie Jevans and Birmingham City Council Corporate Director Waheed Nazir."
Exciting New Year's Eve packages at luxurious Corinthia Hotels across Europe

L to r: Corinthia Hotel London view of fireworks; Champagne at Corinthia Hotel St Petersburg; fireworks above Corinthia Hotel Budapest
December 2017
There are seven unforgettable places to spend this New Year's Eve: at any one of the collection of luxury, five-star Corinthia Hotels around the world, in London Budapest, Lisbon, St Petersburg, Prague or our two hotels in Malta.
New Year's Eve at Corinthia Hotel London
Corinthia Hotel London offers guests a front row seat to the New Year's Eve fireworks on the Thames in London. Be perfectly positioned to welcome in the New Year in style at Corinthia Hotel London, as you watch the world-renowned fireworks at the beat of midnight. Count down to the celebrations while you dine in The Northall or Massimo Restaurant & Bar and enjoy an exquisite five-course menu as part of this fabulous package.
Choose to stay in one of our suites or penthouses and watch from the hotel or from the banks of the River Thames with complimentary restricted access to the show – it's the only way to start 2018.
The package is priced from £1,171.88 per room per night, with a minimum two-night stay, and includes accommodation, breakfast and dinner.
For further information about this package please call reservations on 020 7321 3000, email reservations.London@corinthia.com or log on to:
https://www.corinthia.com/en/hotels/london/festive-season
https://www.corinthia.com/en/hotels/london/festive-season/bring-new-year-style
New Year's Eve at Corinthia Hotel Budapest
Experience an unforgettable New Year's Eve in Budapest, crowned with a five-course gala dinner and a breathtaking Royal Midnight Buffet. Ring in the New Year while enjoying an exclusive and spectacular show in the imperial ambiance of the hotel's Grand Ballroom.
The package is priced from €419 and includes the following:
Accommodation for two including breakfast
Limousine transfer from and to the airport with personal welcome
Special in-room gift upon arrival
New Year's gala dinner and show on 31st December 2017
Access to the Royal Spa
Free Wi-Fi throughout the hotel
To enquire further about this package contact concierge.budapest@corinthia.com
Celebrate New Year in Lisbon
Celebrate New Year's Eve in style with Corinthia Hotel Lisbon's two-night New Year's Eve package which includes a fabulous gala dinner with live music and access to the hotel's pool and gym.
The package is priced from €370 and includes:
Accommodation in one of our exceptionally comfortable rooms
In-room sparkling wine
Buffet breakfast at Sete Colinas Restaurant
New Year's Eve Gala Dinner with beverages and live music included
Free access to the heated indoor swimming pool and gym
Complimentary Wi-Fi throughout the hotel
24-hour gym access
For further information, log on to https://www.corinthia.com/en/hotels/lisbon/offers/celebrate-new-year-lisbon
New Year's Eve at Corinthia Hotel St Petersburg
Perhaps the most-anticipated holiday of the year, New Year's Eve is packed with possibility; a trip to St. Petersburg Russia during this magical time is always full of fun and unforgettable memories. Celebrate the magic of New Year's night at Corinthia Hotel St Petersburg.
The package is priced from RUB 29,600 and includes:
A two-night stay at Corinthia Hotel St Petersburg on Nevsky Prospect
Double accommodation starting from the Deluxe room category
New Year's Eve four-course gala dinner in the Imperial restaurant with a glass of welcome Champagne
Welcome drink and sweets in your room upon arrival
Buffet breakfast in the Imperial restaurant
Complimentary 24-hour access to the gym with sauna and cardio machines
Free Wi-Fi in your room and around the hotel
Offer valid on stays from December 31st 2017 until January 2nd 2018.
For further information log on to https://www.corinthia.com/en/hotels/stpetersburg/offers/new-years-fairytale-corinthia-hotel-st-petersburg
New Year's Eve at Corinthia Hotel Prague
With stunning views across the magical city of Prague, the place to be for New Year's Eve this year is Corinthia Prague. Start the evening with a delectable feast while being entertained by Party Leaders, a seven piece band, before welcoming in 2018. For the night owls, the party continues with a DJ who will ensure dancing well into the New Year.
The package is priced from €350 and includes:
Accommodation in the room of your choosing
Buffet breakfast
New Year's Eve buffet dinner and party (for stays on 31/12/2017)
Free WiFi
VAT and City Taxes
For further information log on to https://www.corinthia.com/en/hotels/prague/offers/new-years-eve
New Year's Eve at Corinthia Palace Hotel and Corinthia Hotel St George's Bay, Malta
While there are many New Year's celebrations across Malta, the fireworks display at Valletta waterfront is one of the most memorable. Revellers can enjoy dinner, drinks, live music and entertainment along the waterfront promenade, before the show starts at the stroke of midnight, illuminating the harbour and its historic forts. And this year's New Year's Eve celebrations take on a special air as it begins the 12-month calendar of celebrations of Valletta being named European Capital of Culture.
For further information log on to
http://insider.corinthia.com/how-to-celebrate-the-new-year-in-malta/
http://insider.corinthia.com/best-winter-events-malta/
"MEETINGS KILL CREATIVITY"
MOO launches statement Notebook in first collaboration
with artist Timothy Goodman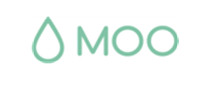 Digital print and design company MOO has collaborated with artist Timothy Goodman on a limited edition Notebook, available to order from 17 October. Featuring Goodman's original illustrations and a unique illustrated quote, "Meetings Kill Creativity", the matte black and silver foil-covered Notebook serves as the perfect office statement accessory. The Notebook's centre pages also include a full page illustration in Goodman's signature mural style, against a sunshine yellow paper backdrop. Aiming to inspire the true creative in everyone – from incessant list makers to habitual doodlers – the MOO x Timothy Goodman Hardcover Notebook is being sold exclusively at moo.com for AU$32.49.
"As a creative person, I loathe meetings. Yet, as a business owner, I need to be in them a lot. I've been using MOO for a long time, and I love the irony that people will be using my limited edition notebook while sitting in another boring meeting. I wanted to remind them to keep the meeting short," says Timothy Goodman.
The limited edition Notebook joins MOO's existing collection with the same array of specially designed and thoughtful features:
• The paper: Swedish-made, archival Munken Kristall paper never yellows and provides a crisp white non-glare canvas on a silky smooth stock. The Notebook also includes 16 pages of highlight yellow paper in the middle, as an accent or a divider – two pages in the centre feature an additional piece of Timothy Goodman's work.
• The binding: the lay-flat design is no accident – the Swiss binding means every page stays perfectly flat. It's also helpful for left-handed writers who often wrestle with pages scrunching up.
• The cover and slipcase: MOO's Notebook is bound with cloth, giving it a feel of exceptional quality. The custom-designed slipcase keeps the pages protected and pristine, and also provides a perfect way to neatly archive old Notebooks.
• Useful little extras: additional elements include a heat-sealed ribbon that will never fray and a self-adhesive business card holder to keep business cards, receipts and more on hand.
"At MOO, design is at the heart of everything we do, and we celebrate that by partnering with some of our favourite designers to bring their unique take on our products to our customers," said Toby Hextall, Director of Product Design at MOO. "We love Timothy's sense of irony and powerful message, after all we could all use fewer meetings and more creativity in our lives!"
Images can be found at http://bit.ly/MOOnotebook
Did You Know That You Can Inspire And Make Someone You Care For Achieve Greatness?
Give the gift of coaching that will inspire this holiday season to Family, Friends, Workmates, Parents And Anyone You Care About!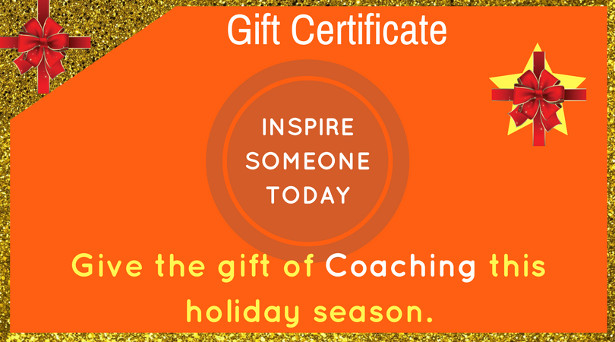 The Re-Invent Yourself – Coaching Call session provides inspiration to inspire you to do the things that arouse you, inspire you to achieve greatness, become more confident to overcome any life challenges you might be facing right now at work, home or with your body. Often many people won't seek out for themselves – simply because they don't know they need it.
Boost your confidence & self-esteem, be clear on your life purpose, improve your relationships, health and finances and live a life with meaning and fulfilment.
BOXING DAY SAVINGS FROM FURNITURE123.CO.UK
Furniture123.co.uk is saying hello to Boxing Day and bringing you some of the best deals around on fantastic stylish beds, comfy sofas and smart coffee tables.
With savings over 70%, these are a selection of the Boxing Day deals not to be missed this Christmas.
Bedroom Living
Safina Double Bed with Stud Detailing in Woven Charcoal Grey (RRP £379.97, WAS £299.97, NOW £269.97, SAVING £120)
Safina Roll Top Kingsize Sleigh Bed Frame in Mink Velour (RRP £379.97, WAS £289.97, NOW £279.97, SAVING £100)
Safina King Size Bed with Stud Detailing in Woven Charcoal Grey (RRP £399.97, WAS £319.97, NOW £299.97, SAVING £100)
Sense White High Gloss Bedside Table with LED Light (RRP £142.97, WAS £124.97, NOW £99.97, SAVING £43)
Lexi White High Gloss 2 Drawer Bedside Table (RRP £199.97, WAS £139.97, NOW £124.97, SAVING £75)
Stylish Dining
Rhode Island Grey Rectangular Dining Table and 4 Grey Chairs (RRP £429.97, WAS £249.97, NOW £199.97, SAVING £230)
Melbourne Island Two Tone Rectangular Dining Table in White/Dark Wood (RRP £199.97, WAS £109.97, NOW £89.97, SAVING £110)
Corona Solid Pine Dining Set with 4 Dining Chairs (RRP £131.97, WAS £119.97, NOW £119.98, SAVING £11.99)
Lounge About
Archer 3 Seater Fabric Sofa Bed in Grey (RRP £499.97, WAS £349.97, NOW £299.97, SAVING £200)
Amelia 3 Seater Sofa Bed in Light Grey (RRP £384.97, WAS £299.98, NOW £289.97, SAVING £95)
Hot Stoves
AmberGlo Electric Stove Fire in Gloss White (RRP £159.97, WAS £119.97, NOW £79.97, SAVING £80)
AmberGlo Large Electric Log Fire (RRP £249.97, WAS £137.97, NOW £99.97, SAVING £150)
AmberGlo Curved Electric Wall Hanging Fire With Crystal Fire Bed (RRP £229.97, WAS £139.97, NOW £79.97, SAVING £150)
Storage Space
Tiffany White High Gloss Narrow Console Table (RRP £189.97, WAS £124.97, NOW £119.97, SAVING £70)
Tiffany White High Gloss LED Console Table (RRP £299.97, WAS £134.97, NOW £99.97, SAVING £200)
Evoque White High Gloss TV Unit with Soundbar Shelf (RRP £399.00, WAS £249.97, NOW £229.97, SAVING £169.03)
Suri Industrial Nest of 3 Coffee Tables in Mango Wood and Metal (RRP £329.97, WAS £249.97, NOW £229.97, SAVING £100)
Suri Industrial Rectangular Mango Wood and Metal Coffee Table (RRP £299.97, WAS £199.97, NOW £179.97, SAVING £120)
Suri Industrial Coffee Table with Drawer in Mango Wood and Metal (RRP £399.97, WAS £245.00, NOW £239.97, SAVING £160)
Evoque LED TV Unit in White High Gloss with 3 Touch Open Drawers (RRP £449.98, WAS £249.97, NOW £229.97, SAVING £220.01)
Windsor Solid Oak Shoe Cabinet – 15 Pairs (RRP £299.98, WAS £199.97, NOW £189.97, SAVING £110.01)
OLD FORESTER STATESMAN: FOR A 'STATEMENT' GIFT THIS CHRISTMAS

Old Forester Statesman has been created in partnership with Marv Films and 20th Century Fox for new film Kingsman: The Golden Circle- a perfect present for both drink and film lovers.
On sale from September nationwide, retailing at £45, the bourbon has notes of smooth caramel and leather, with a flash of black pepper, cinnamon, and orange citrus. The expression is limited edition, making the ideal gift for those looking to share something extra special this festive season. Those buying from Amazon will receive a download of the first Kingsman film with their Statesman whisky purchase.
Stockists: Amazon, The Whisky Shop
RRP: £45
Mulled beer, the must-have drink this festive season
Old Mulled Hen, is a warming winter ale, launched in time for Christmas
Forget cider and wine – why not celebrate this festive season in style by supping on mulled beer?

FACEBOOK | TWITTER | LINKEDIN | YOUTUBE
If you want a change from the standard beer for this year's Christmas gathering, try Old Speckled Hen's new seasonal offering, the festive mulled beer, Old Mulled Hen.
This new seasonal dark, rich beer marries the unique character and consistently premium quality of Old Speckled Hen, with the flavours and aromas of Christmas.
Old Mulled Hen, the first mulled beer launched by Old Speckled Hen, is a 5% abv warming winter ale enhanced with clove, cinnamon and orange.
This delicious festive drink is an absolute must for any upcoming Christmas gathering. Whether you are hosting a party or heading to a Christmas market, Old Mulled Hen, is the go to ale this holiday season.
Old Mulled Hen is available to buy in 500ml bottles in selected stores including Morrisons and Nisa in addition to in cask in selected pubs.
Forsee Power announces financing of 55 million euros by the European Investment Bank, Mitsui & Co., Ltd., and Idinvest
The Japanese conglomerate Mitsui and the European Investment Bank give the means to the French industrial group to scale up, particularly in the electromobility markets
Paris, December 18, 2017 – Forsee Power, the specialist in smart battery systems for urban mobility, announces a financing of 55 million euros to support the industrialization of its battery systems. This financing was granted by Mitsui & Co., Ltd.(Mitsui), the European Investment Bank (EIB) via the European Fund for Strategic Investments (EFSI) and Idinvest.
Forsee Power to tenfold its industrial capacities to support the energy transition of public transport
Driven by the bus, the energy transition of public transport has greatly accelerated in Europe since the beginning of 2017 and manufacturers are now engaged in production of vehicles in series to cover a European market estimated at 3,500 buses per year by 2020, which is expected to double over the five following years.
This funding will allow Forsee Power to tenfold its production capacity and start mass production of smart battery systems in Europe and China, particularly for the electromobility markets (bus, train, truck, boat, scooter). Consequently, the Group will hire 250 people in France by the end of 2021.
With the most complete range of batteries on the transport markets, Forsee Power is very well positioned for the future; it has already signed major battery supply contracts with renowned scooter manufacturers as well as bus manufacturers, including CNHI (Heuliez), CaetanoBus in Portugal and Wrightbus in the United Kingdom. In addition, the Group is taking strong positions in the industrial vehicles and railway markets.
"This new momentum from Mitsui and the EIB is a strong signal for our company and for the battery industry in Europe" recognizes Christophe Gurtner, CEO of Forsee Power. "The Forsee Power Group wants to position itself among the big players of electromobility and this financing will allow us to propel ourselves into this flagship market that has been driving us for many years" he concludes.
Mitsui regards "Mobility" as one of the key growth areas to focus on
Mitsui is one of the most diversified and comprehensive trading, investment, and service enterprises in the world, with 139 offices in 66 countries as of December 1, 2017. In its Medium-term Management Plan announced in May this year, Mitsui selected "Mobility" as one of the key growth areas to focus on, and it is promoting the expansion of automotive materials through to mobility and transportation services.
Mitsui said "Electrification is one of the most important topics in the Mobility area, so our investment in Forsee Power has great strategic meaning and gives various opportunities for future collaboration in the entire value chain, from raw materials to electrochemistry, vehicles, second life and recycling."
This participation of EU Fund for Strategic Investments reinforces Forsee Power's investment strategy
The strategy of Forsee Power is to expand its production of battery systems in its international markets. This participation of the EIB is a real accelerator for the Group, which can reinforce its commitment to accelerate recruiting efforts and develop its investment strategy.
As Ambroise Fayolle, Vice President of the European Investment Bank, emphasizes: "Our objective is to support Forsee Power's production scale up, development of its salesforce and its R&D activities to strengthen its competitive advantage and gain new markets. Coupled to its commitment to sustainable transport, this new signature under the Juncker Plan demonstrates a more sustainable use of EU resources as well as delivering growth and job opportunities in Europe. Innovation and climate action are two areas, which are of utmost importance for the EU bank."
As it stands, the European Fund for Strategic Investments (EFSI) which is the central pillar of the Juncker Plan is an 'initiative to fill the current investment gap faced in the European Union. Launched jointly by the EIB Group and the European Commission, it aims to relaunch investment and restore EU competitiveness, thus increasing growth and creating jobs. In France, the Juncker Plan is continuing to gather momentum with a running total of 105 operations providing EUR 8.7bn in EIB Group financing set to mobilize EUR 40bn in additional investments.
In addition, on the occasion of this major financing, Idinvest Partners, shareholder of Forsee Power since 2013, strengthens its stake in the Group.
Christmas Just Got Smarter
– Huge discount on new Smarter Coffee and iKettle models
– Smarter devices now work with Amazon Echo and Google Home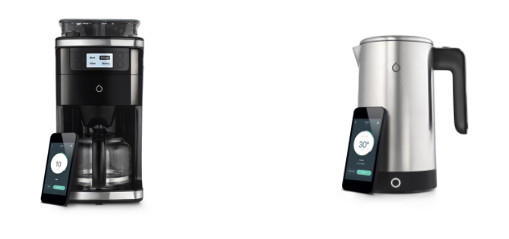 23rd December – London – Turn those fuzzy festive heads into caffeine fuelled, clear heads ready for 2018, with help from Smarter. Smarter Coffee and the iKettle reduced by to up 30% from today, right up until 27th December 2017 (while stocks last). The Smart Home company will be offering these amazing discounts at smarter.am, as well as receiving support from other retailers including Amazon.co.uk, Currys and Firebox.
"Alexa, turn on the kettle." – "Ok Google, turn on the coffee machine"
The latest editions of the iKettle and Smarter Coffee can be controlled via the Smarter App, and also works with both Amazon Alexa and Google Assistant-enabled devices to offer voice control, making preparing that hot drink even easier.
Smarter  iKettle - 3rd Generation
£99.99 discounted to £69.99
The Wi-Fi enabled iKettle 3rd Generation allows tea lovers to boil the kettle from anywhere in the home, office, or even while out of the house, via the accompanying smart phone app. With functions such as 'wake up mode', 'home mode', 'keep warm mode' meaning water will be available for you at just the right temperature whenever you need it, and a 1.8 litre capacity, this stylish kettle ensures the perfect cuppa is always to hand.
Smarter  Coffee – 2nd Generation
£179.99 discounted to £149.99
Ideal for coffee lovers and caffeine addicts, Smarter Coffee's Wi-Fi-enabled coffee machine learns your daily routine so that all important fix is ready and waiting, right when you need it. Controlled via the accompanying smart phone app, users can remotely adjust the strength and temperature of their coffee, whilst functions such as the 'wake up mode' automatically boil the water and grind the beans at a pre-set time, making that early morning wake-up that much easier.
The Appleton Estate Rare Blend 12 Year Old has joined the existing range of award-winning premium aged rums, all of which are produced from 'cane to cocktail' on the Appleton Estate in the lush Nassau Valley in Jamaica. Appleton Estate is Jamaica's oldest distillery and has been crafting rum for over 265 years.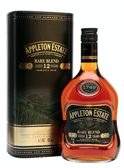 This special rum is a true expression of the Master Blender's craft and passion. The rare, golden rums that make up Rare Blend are hand-selected, and have all been aged for a minimum of 12 years. The long years of tropical ageing give it its rich mahogany hue, confident woody character, and smooth robust taste – all of which make a bold statement of extraordinary quality.
RRP: £35.00
Appleton Estate Rare Blend 12 Year Old is available from selected specialist retailers
New Year's Eve
And the celebrations don't end after Christmas Day, as Hilton Manchester Deansgate has two New Year's Eve balls to choose from, both promising a magical evening filled with food, fun and laughter as the clock strikes midnight.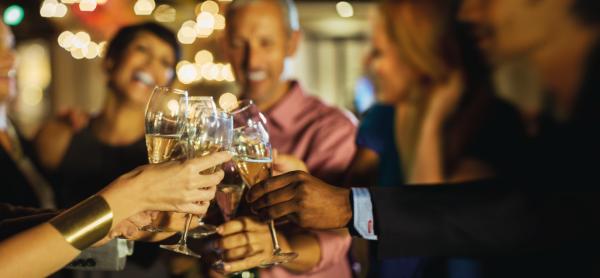 Party in style with our New Year's Eve Hogmanay Ball, kicking off with a Champagne cocktail reception at 7.00pm. This is then followed by a four-course meal and entertainment from a live band, before the DJ brings in 2018.
If you fancy something a little bit more mysterious, Cloud 23 is hosting a Masquerade Party, to transport you to heights of mystery and mischief. Buy a ticket and a mask and enjoy a night full of style, sass and surprises, all overlooking the beautiful cityscape of Manchester.
To book a Christmas meal or New Year's Eve Ball, contact the events team on 0161 870 1696 or email events.manchesterdeansgate@hilton.com.
Reality Mini-Series Chronicling the Lives of Blended
Mexican-American Millionaire Family Debuts on YouTube
Thomas Henry Jr., Thomas J. Henry, Azteca Henry, Maya Henry, Teresa Crawford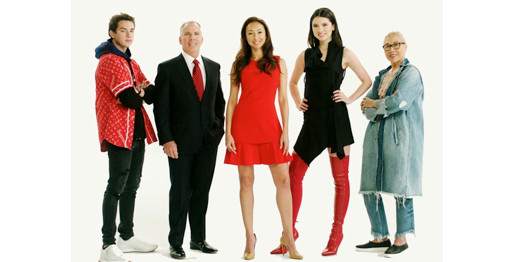 Meet Los Henrys, a blended Mexican-American family from San Antonio, Texas. Their mini-series reality show, "Hangin with Los Henrys" debuted on YouTube on December 13, 2017. The show centers around Thomas "Tom" and Azteca Henry and their two children, Thomas Jr. and model/actress Maya Henry. Also featured is "Abuelita," Teresa Crawford, who lives with the family in their San Antonio mansion.
Follow Los Henrys as they try to top the $6 million Quinceanera they threw for daughter Maya last year with a multimillion dollar 18th birthday party for son Thomas. Watch the ups and downs of big budget party planning with this fun-loving family, headed by patriarch and high-powered attorney Thomas J. Henry. Season One was shot on location in San Antonio, Houston, and Corpus Christi, Texas, Los Angeles, California, and Monterrey, Mexico.
The first two webisodes of the mini-series debuted on Youtube on December 13, 2017. The final episodes of Season One, chronicling the party itself, including exclusive footage of J Balvin, Migos, and Diplo performances, will debut in late December.
About the Henry Family:
The Henrys are a wealthy blended Mexican-American family from San Antonio, Texas. The family, headed by patriarch and high-powered attorney Thomas J. Henry, is known for throwing elaborate, star-studded bashes. In 2016, the $6 million Quinceañera they threw for their daughter, actress/model Maya Henry, was a viral sensation which led to appearances on the Steve Harvey Show and Inside Edition. The Henrys also sponsored the 2016 Apollo in the Hamptons event at Ron Perelman's home, the 2017 Republic Records Grammy afterparty, and the 2017 Maxim Super Bowl party.
Maya Henry is a model/actress. Her upcoming film, Carte Blanche, co-starring Dylan Sprouse, Suki Waterhouse, and Jack Kilmer, is due out next year. Last year, she appeared alongside Joe Jonas in DNCE's hit music video "Kissing Strangers."
Thomas J. Henry is an attorney and philanthropist from Texas. He is the founder of Thomas J. Henry Injury Attorneys, a national personal injury firm. He has been featured in Newsweek Magazine, Parenting Magazine, Forbes, and Fortune for the record-breaking multi-million-dollar awards hard-won for his clients.

Air Fryer Baking Pan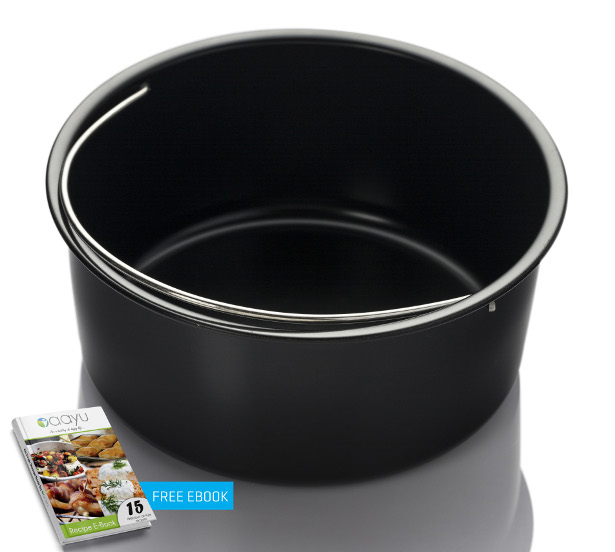 Do you struggle with baking cakes in the airfryer?
Are you wondering how to use the air fryer to prepare dishes with batter, soft pastes and similar ingredients?
Do you spend hours cleaning the basket to remove spilled sauces?
Do you splatter ingredients all around the basket when trying new recipes?
Then the aayu dish is what you need RIGHT NOW!
Use the fryer like a PRO! Prepare more delicious recipes for your family effortlessly. This accessory is one of the must have. (Similar to accessories as seen on tv)
COMPATIBLE! Works great with many different brands of air fryers!
This dish (tray) is designed to be used with many different brands. Measure the size of your basket. If the length and width (for square type baskets) or the diameter (for round type baskets) are more than 6.1 inches and the height is more than 3 inches, aayu dish WILL FIT your air fryer.
Prepare more recipes with your air fryer!
Great minds invented the air fryer for us to enjoy many great healthy recipes. So why not try those? Here are few of the many recipes made possible with the aayu dish.
-Many types of cakes such as German apple cake, orange lemon olive cake, vanilla chiffon cake, etc.
-Asian style fish
-Sticky BBQ pork strips
-Macaroni and cheese the air fryer way
-Air fried omelettes
Product Link
https://www.amazon.com/dp/B06XKZTBYJ
Wooden BBQ Grill Scraper
THE SAFER WAY TO GET YOUR GRILL NICE AND CLEAN
Thoughtfulness in Design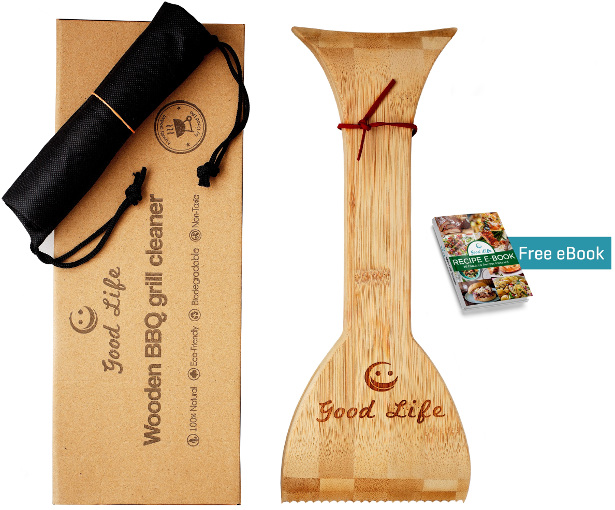 Get in on the Good Life with a barbecue grill cleaner that removes all the grime, dirt, and char without putting your family's safety at risk. Unlike regular grill brushes that leave behind sharp metal bristles, our wooden grill scrapers get the job done without any of the dangerous debris and with impressive results to boot! This scraper really is 3 tools rolled into one. The innovatively–designed front edge forms grooves according to the profile of your grate for a custom clean on top, the tapered edges on the handle are great for getting in between the grates, and the scraper can even be used to oil the grill.
Value You'll Love
We've bundled our bamboo wood scraper with useful features & freebies you'll simply love. The bamboo barbecue grill cleaner comes packed in a beautiful gift box to make the day of the pitmaster in your life. It has a lanyard for easy hanging
and a pouch for easy storage or portability.
We've even thrown in a great Ebook with 26 awesome barbecue recipes and tips to better care for your grill .
Here's what sets apart our wood grill scraper from the rest:
– Extra-thick design prevents snapping like others do.
– Doesn't have chemical coatings and vanishes.
– The front edge is slimmer to form grooves much faster.
– Made using eco-friendly highly sustainable bamboo, not from trees.
– Handmade with great attention to detail for a premium look.
– Safely works with all types of grates including porcelain and ceramic.
– Backed by a no-hassle 100% money-back guarantee.
Keep dangerous bristles at bay with a bamboo scraper that combines thoughtful design, durable build, and the best value for money. Click 'Add to Cart' now!
Product Link
https://www.amazon.com/Wood-BBQ-Grill-Grate-Cleaner/dp/B074YKPGZL/ref=sr_1_1?m=A1LHKEY6IZ3I6A&s=merchant-items&ie=UTF8&qid=1513873344&sr=1-1&keywords=wooden+grill+scraper
Holiday Party Essential – Party Skewers and Party Mix Stix to add to the holiday festivities.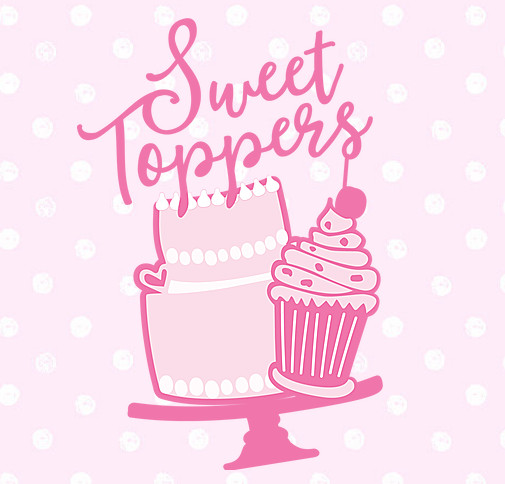 Sweet Toppers designs and manufactures Party Skewers and Party Mix Stix. Our Party Skewers are great for festive fruit kabobs. Party Mix Stix are idea for spearing olives for martinis, or paired with large fluffy marshmallows to cozy up with hot coco. Use for cheese and salami mini skewers, fruit kabobs, veggie appetizers, or add to finger sandwiches or sliders.
www.sweettoppershop.com
The Perfect Wine to Fall In Love With This Winter
Image result for trivento reserve malbecUK's favourite Trivento Reserve Malbec is the ultimate partner for cosy nights in

As the days get colder and the dark evenings draw in we're approaching that time of year where we relish the cosy night in. We'll take refuge with a hearty stew, comforting bowl of soup or, even better, a warming, flavoursome red wine.
Trivento Reserve Malbec , the UK's favourite Malbec, is medium bodied, with jammy, fruity notes and oaked in French barrels for six months, offering a depth of flavour that'll provide the ultimate comfort factor. Its sweet tannins and velvety finish also make it the perfect partner for rich, winter dishes.
GET INTO A SNOWBALL FLIGHT THIS CHRISTMAS WITH WARNINKS AND ORIGINAL SIN
www.dekuyper.com/liqueurs-spirits/creams-advocaat/warninks-advocaat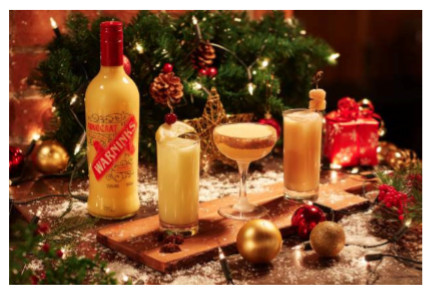 FACEBOOK | YOUTUBE | TWITTER | PINTEREST | INSTAGRAM
Without Warninks it wouldn't be Christmas; and this year Warninks liqueur is putting a contemporary twist on the classic Snowball cocktail with its sinful Snowball Flight at Original Sin, Stoke Newington. Owner, Ali Burgess, has put three different spins on this classic festive favourite (originally made using Warninks advocaat, lemonade and lime) each celebrating a different aspect of Christmas. The Snowball Flight is Christmas in every sip.
As with all seasonal revelries a traditional celebratory toast is in order, so start the Snowball Flight with a little fizz. The Snowflake features Warninks mixed with gin, maraschino liqueur, and topped with cava and lemon juice. This sparkling cocktail is a lighter rendition of the classic and an ideal contender for pre-dinner tipples or New Year's cheers.
Up next is the Garland made using Warninks, amontillado sherry, spiced rum, topped with ginger ale and garnished with candied ginger. Advocaat, along with notes of raisin and nut from the rum and the sherry, creates a Christmas pudding flavour with added ginger ale for that underlying spice – it's Christmas cake in a glass.
Finally, warm those cockles with something hot. Enjoy the Saint Nick, a delicious blend of Warninks, Calvados, triple sec, fresh lemon juice, topped with mulled Breton cider, a Christmas cinnamon rim and garnished with a zesty orange disc. A collision of two classic wintery drinks; the Saint Nick is the classic Snowball meets mulled cider, sure to be this year's go-to toasty tipple.
Jennifer Farrell, UK brand manager for Warninks, said: "The Snowball is a generations-old iconic cocktail that elicits a sense of festive nostalgia in many people. While the classic drink is, and will continue to be loved, the collaboration with Ali from Original Sin is a wonderful opportunity to showcase how versatile Warninks is. It goes to show how Warninks can be mixed with different ingredients and spirits to create a variety of exciting tastes for the festive period. Sparkling, heated, or with spiced rum, people are jumping
on the current trend rediscovering retro liqueurs, like Warninks, to create new and innovative cocktails at home."
Get into a Snowball Flight at Original Sin, £14 for the flight of three cocktails, or recreate the excitement at home – recipes below. Warninks is available in Tesco, Sainsbury's, Asda, Morrisons, Waitrose and any good convenience stores at an RRP of £12.00 for a 70cl bottle.
"IT WOULDN'T BE CHRISTMAS WITHOUT WARNINKS…"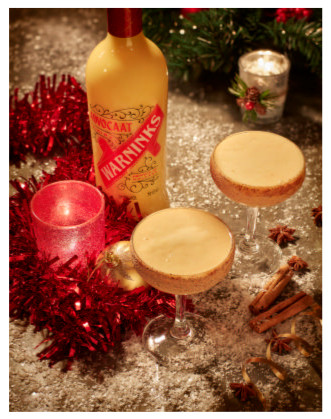 A traditional Christmas delight among many, Warninks Advocaat returns this winter for a retro treat. Warninks is synonymous with the infamous Snowball cocktail, a deliciously festive serve made from Warninks Advocaat, freshly squeezed lime juice, lemonade or soda and topped with a hint of cinnamon. Make at Home: Original Snowball § 50ml Warninks Advocaat § Lemonade or Soda § 0.25ml Fresh Lime juice/ Lime Cordial
Shake the Advocaat and lime juice or lime cordial together. Pour into a highball filled with ice. Top up with lemonade or soda.
Pairs perfectly with: Mince Pies and Christmas Pudding
To Buy: All major supermarkets in the UK, RRP: £12, ABV 17.2%, 70cl
To Explore: Get into a Snowball Flight at Original Sin, Stoke Newington Owner, Ali Burgess, has put together three different spins on this classic festive favourite, each celebrating a different aspect of Christmas. The Snowball Flight is Christmas in every sip. Where? www.originalsin.bar How much? £14 for the flight of three cocktails How long? Until 31st December 2017

WHAT TO EXPECT OVER THE RUGBY FESTIVE PERIOD
2017 may be coming to an end but before we toast to a New Year we have the small matter of the Aviva Premiership festive period to navigate.
By utilising historic match and performance data, rugby experts Canterbury have identified which teams tend to perform well and which clubs are likely to struggle either side of Christmas.
TYPICAL CHRISTMAS PERFORMANCE
· Wasps are 12% more likely to win over the Christmas period than at any other time of the season
· Leicester have won nearly three quarters of all their Christmas fixtures in the Premiership era
· Unfortunately for Exeter, they typically have a poor performance at Christmas which could be a problem when they travel to Northampton, one of the divisions strongest festive performers
· Worcester have never won at Christmas in the Premiership era
Despite historically performing well over the festive period, Leicester Tigers face a tough December with games against Wasps, Saracens and Harlequins which is likely to produce much entertaining for watching fans.
Supporters should also keep a keen eye on the week 13 match-up between Gloucester and Sale with an average points scored between the teams reaching 50 points.
Festive cheer may be in short supply for some teams as they'll face some of their most challenging fixtures of the season.
TOP FIVE BOGEY FIXTURES
· Leicester at home to Saracens (round 11)
· Gloucester away to Wasps (round 11)
· Exeter away to Saints (round 11)
· Newcastle at home to Exeter (round 13)
· Wasps at home to Saracens (round 13)
Protect your pets this Christmas
Tips for keeping your pets safe this winter from Pawbo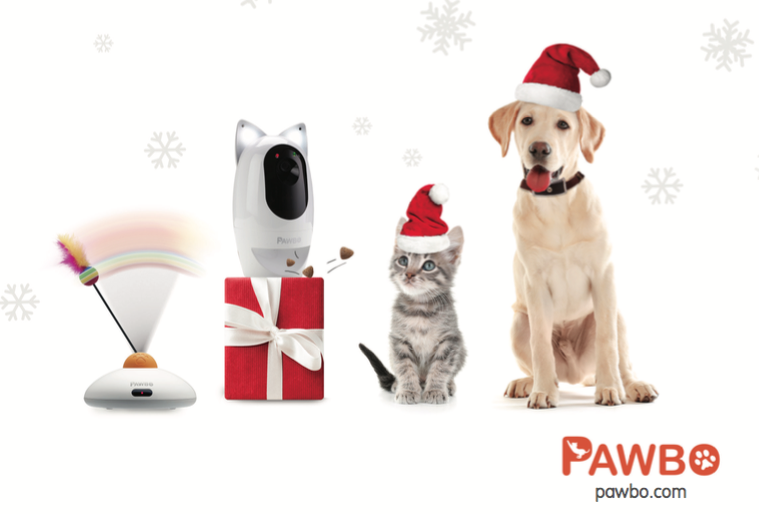 With the cold freeze creeping in we leave the house wearing a t-shirt, jumper, big woolly coat, hat, scarf and gloves. But while we are warm and cosy we often leave our furry friends to cope with the wild winds and snow storms on their own. Here are some top tips for keeping your pets' safe this winter and Christmas season.
A classic Christmas jumper
Some dog breeds are blessed with thick fur that naturally keeps them warm in winter, but for others why not dress them up in a matching Christmas jumper so while you're out for a walk they look festive as well as warm! Do keep in mind that even with a jumper, short haired dogs will still get cold very quickly so don't keep them outside for too long.
Check for ice balls
If dogs start lifting up their paws, whining or stopping mid-walk, their feet might be painful from the cold and wet ground. If their paws are too cold, ice balls may form between the pads and toes of their feet. Make sure you trim the hair around their paws and keep an eye on how they're walking.
Clear your cat flap
Cat flaps can often be blocked by snow so make sure you clear the pathway for your cat. Cats may also wander off to find warmth and hide underneath car engines so take care when starting the car as cats can be seriously injured when the engine starts. It is also advisable to microchip your cat, so if they are found they can be traced back to you.
Keep an eye on your pets whilst you're out and about this Christmas
It's hard leaving your pets at home but with the Pawbo⁺ interactive pet camera, you can easily check in on your animals to make sure they are safe and sound. Whilst you're out spending the evening with friends or visiting family for Christmas lunch, the Pawbo⁺ interactive pet camera easily lets you hear and see your pets, talk to them, take photos, give treats and even play games with them.
Along with the live feed, videos can be stored allowing you an in-depth look into your pet's behaviour and giving piece of mind. You can also add accessories including the Pawbo Flash, a light that lets you see pets when the room is dark, and the Pawbo Catch, a teaser toy for cats proving more interaction and exercise.
At a glance: Pawbo⁺
Treat dispensing camera designed for small dogs and cats (can also be used for rabbits)
720P HD live video and 130° Wide-Angle Lens, supported by high-quality sound
Allows up to eight users to chat with your pet through Pawbo at one time, with all users able to operate the interactive functions simultaneously
Six built-in ringtones to attract your pet's attention
Built-in games for interacting with your pet, with the capability of extending functions via wireless connection
Push-to-Talk function allows your pet to hear your voice at the touch of a button
Via the Pawbo Life app users are able to control multiple Pawbo⁺ devices and operate multiple Pawbo accessories
The app is also compatible with social media platforms, enabling users to instantly upload images of their pets
Pawbo⁺, RRP £149
Pawbo Illuminate Kit, RRP £169 (Pawbo⁺ with Pawbo Flash)
Pawbo Catch, RRP £39
Pawbo products are available for purchase from www.pawbo.com.
Manchester Met scores contract to boost national Rugby League team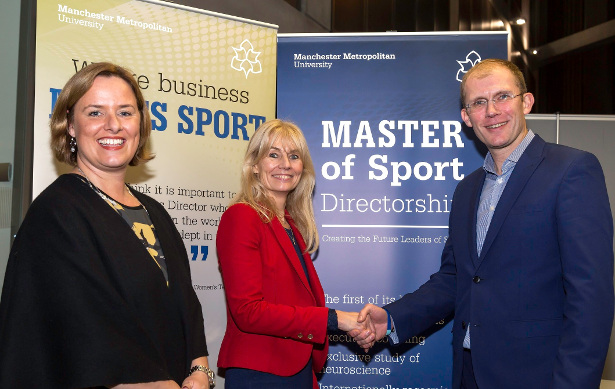 Rugby League's national governing body, the Rugby Football League (RFL), has commissioned Manchester Metropolitan University Business School to develop a purpose-built leadership development programme that will improve governance among its management team.
The bespoke course will be based on the business school's acclaimed Masters of Sport Directorship (MSD), which qualifies its students for the role of sporting director and has attracted a host of high profile professional sports people including St Helens RFC CEO Mike Rush and Mark Bitcon, director of performance at Wigan Warriors.
Under the RFL leadership programme, a group from the organisation's leadership team will take part in a series of intensive workshops at Manchester Metropolitan University Business School throughout 2018, interspersed with periods of workplace implementation. Teamwork, coaching and mentoring, change management and leadership will all be covered on the programme.
RFL finance director, Tony Sutton, said: "As Rugby League's national governing body we are clear that we want to invest in our people so that we have continued excellent leadership that will future proof us as an organisation and enable the RFL – and all levels of the sport – to operate as effectively as possible.
"This programme is an important step for us. We approached Manchester Metropolitan because they have proved with their superb MSD course and the high calibre of students it attracts that they are the leaders in this field, which merges the best in corporate governance with state of the art leadership in sporting organisations."
Stephanie Sturges, programme leader at Manchester Metropolitan University Business School, said: "The RFL has made an innovative move to improve its sustainability and the quality and robustness of its leadership structures.
"Forward thinking sporting organisations are now acknowledging that they need to professionalise and actively support progression if they are to lead the way in promoting a successful organisation that leads by example across the whole sport."
Dr Sara Ward, who heads Manchester Metropolitan's MSD course, said: "It's fantastic news that the RFL has taken this step forward and that we have been able to help them on their journey. Manchester Met has led the way in supporting sport in a range of different ways, from leadership to science, as well as in professionalising the industry. We look forward to working with the RFL on this innovative leadership programme."
The RFL employs 150 people between its Leeds-based headquarters and its Salford and London offices. The organisation administers the England Rugby League team, the Ladbrokes Challenge Cup, Betfred Super League, the Rugby League Championship and League 1, and also supports and administers the grassroots game.
Yogago.uk is an all-inclusive yoga retreat that focuses on well-being, fitness and well-balanced nutrition based in Menorca, Spain.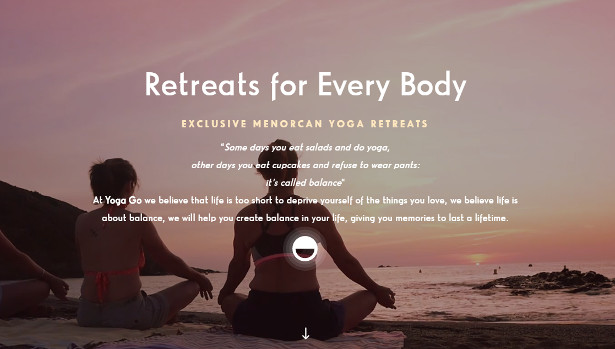 If you're interested in last-minute gift ideas that don't need delievery and are based on experience, rather than a material object – treat your loved one to a holiday experience that is about well-being and positivity this Christmas.
The week-long retreat includes the following in the price of the retreat:
– Yoga workshops taught by fully qualified Yoga Alliance instructors
– Stunning, secluded and peaceful accomodation
– Airport transfers
– Fully-balanced, home-made meals
– Optional Excursions (like paddle boarding, cycling, wine-tasting and more) around the beautiful island of Menorca
– Your own bike for the entire week
Yogago is holding an earlybird deal for their 2018 retreat: 1675 Euros pp for a shared twin room.
For more information and to book please visit: http://yogago.uk/



PANIC BUYING THE PERFECT PRESENT IS THE MOST STRESSFUL PART OF THE FESTIVE SEASON FOR BRITISH SHOPPERS

· Brits find buying for partners the most tricky present purchase of Christmas – and almost half of Brits say finding the perfect present is the most stressful part of Christmas
· Half of Brits have a wishlist because they worry about having to pull a grateful face for an item they don't want
· Average Brit has three unwanted presents at home – and many of these are socks
· Wynsors World of Shoes is collecting unworn and unwanted socks for homeless charities this Christmas
41 per cent of Brits say that finding the perfect presents for friends and family is the most stressful part of Christmas – and their partners prove the most troublesome to gift, with 26 per cent saying that their significant other is the most difficult to buy for.
Such is the difficulty in finding the perfect present for a partner that many (14 per cent) will panic buy a gift for their spouse.
Other stressful experiences during the season of goodwill include conducting the Christmas shopping itself (20 per cent) and keeping presents hidden until the big day (19 per cent).
The research, conducted by Wynsors World of Shoes, also found that mothers in law rank among the most difficult people to gift, with 26 per cent saying their partner's mum's present is the hardest to find. This gift outranks children's presents (12 per cent) and the office Secret Santa, which only two per cent of those surveyed said was the most stressful present to purchase.
Another Christmas worry is finding the perfect fake smile for when an unwanted gift is presented – 16 per cent of Brits state that this is a major festive worry.
Appearing ungrateful because a significantly cheerful face can't be pulled after opening a gift leads many to writing a wish list for people to select from. In fact, over half (53 per cent) of those with a Christmas list write one purely because they're fake smile won't be up to scratch.
Women are more likely to specify the gifts they'd like, with one quarter writing a list compared to just one fifth of men.
While Christmas may be the busiest time for retailers, it seems that much of shopper's hard earned cash may have gone to waste, as the typical Brit has three presents in their home that are unwanted and unused. One quarter of those surveyed by Wynsors have a whopping 5-10 unused gifts lying around.
Socks rank amongst the most unwanted gifts, with 8 per cent saying it's the present they'd like to receive the least. Such is their unpopularity that the average Brit has three unworn pairs at home, while 10 per cent of the population has between five and ten pairs that they don't like or need in their sock drawer.
Danny Bergin, spokesperson for Wynsors World of Shoes, said: "Christmas is dubbed the season of goodwill, but from our results it seems that many find the experience to be stressful because of shopping.
"It's surprising to see just how many presents the typical Brit has at home that are collecting dust. Ranking highly amongst these gifts were a very popular stocking filler, socks.
"Rather than let these socks go to waste, we thought it would be nice to hold a sock amnesty at our stores across the UK. Shoppers can simply clear out their unworn and unwanted socks from their drawer and hand them into to a colleague at our tills. We'll then group these together and gift them to homeless charities who will put these items to good use during the cold Christmas season."
To buy online or find your nearest store, please visit: www.wynsors.com.