With Big Ben set to chime again in 2021, we thought we would tell you 5 amazing facts about the iconic London Landmark we bet you didn't know…

1. Big Ben is not the official name of the famous landmark…
It was originally called the Clock Tower, but in 2012 it was renamed the Elizabeth Tower to commemorate the Queen's Diamond Jubilee.
2. Big Ben chimed for the first time on 11th July, 1859.
3. Big Ben is 96m tall and the bell itself weighs a whopping 13.7 tonnes!
4. A special light above the clock faces is illuminated when parliament is in session.
5. In August 2017, Big Ben fell silent for the first time in a decade and it was not set to regularly chime again for some time due to construction works.
Big Ben Products – Houses of Parliament Shop.png
Visit the Houses of Parliament shop online shop now to buy the fabulous Big Ben products for your London-loving family member or friend!
—
Big Ben Rubber Duck – £6.95 • Big Ben Cufflinks – £24 • Big Ben Umbrella – £24.95 • Big Ben Charm Keyring – £4.95 • Big Ben Mint Tin – £2.95 • Big Ben Shot Glass – £1 • 3D Big Ben Puzzle – £9.95
Houses of Parliament Shop – shop.parliament.uk
Bright Young Thing: Leading UK Artist Lauren Baker Connects With Far More Than Just Modern Buyers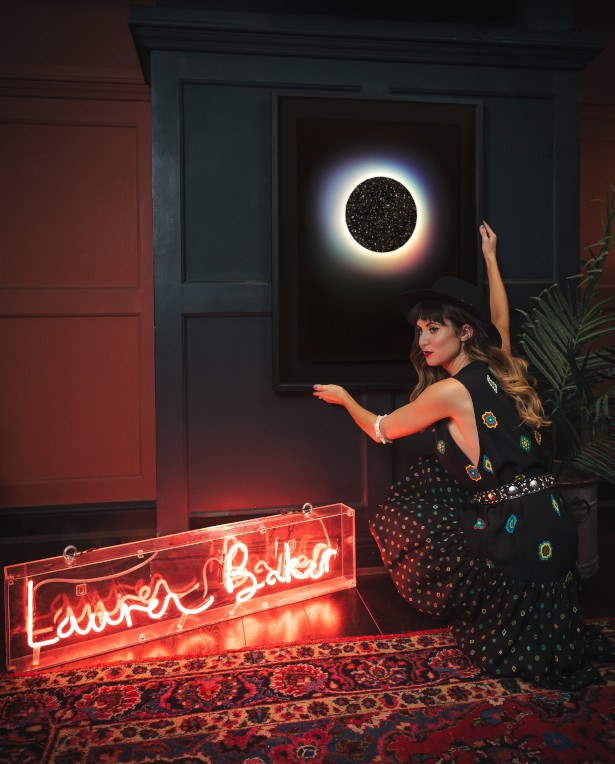 British light artist and sculptor, Lauren Baker, has long been making waves in the art world. Her bright, bold and experimental pieces address the vastness of the universe, connecting with consciousness, energy and unity in a range of stunning mediums.
With a tribe of loyal celebrity fans and previous collaborations with the likes of Fender, BMW and London's Leontia Gallery, Baker has fast become one of the UK's leading multidisciplinary artists. The ultimate investment for modern buyers, her pieces offer a sense of mystery and emergence, allowing any spectator to connect with something far greater than our immediate surroundings.
Born in Middlesbrough in 1982, Baker's work explores human connection, metaphysics and the expansiveness of the cosmos, mostly through a visual style built around emitting or reflecting light. Expanding across multiple disciplines and mediums, Baker's signature neon pieces portray the power of energy through poetic typography and celestial chakra creations.
Passionate about environmental issues and sustainability, Lauren uses light to express the 'secrets of the universe' and her creations aim to raise the vibration of love and connection within the world. Produced at her studio in London, Baker's 2020 collection is made up of conceptually grounded but aesthetically striking pieces, in which the concealed is given the chance to be seen.
Two pieces from the new collection epitomise this notion wholeheartedly. Venus and Back and Mars and Back (both £1,450) boast ethereal, luminescent typography thanks to hand-embellished diamond dust. Offered in striking pink and blue tones, gorgeous script surrounds a dazzling planet that appears to glide right out of its frame.
Expect Magic And Miracles (£9,500) offers ethereal pink neon writing inside an acrylic box. As if written in the night sky by a glowing sparkler, this piece typifies Baker's signature light work. A screen print on Hahnemühle 308 gsm photo rag paper, Spread Nothing but Kindness (£450) is a dreamy rainbow of light, colour and magic, while One Thought Changes Everything (£450), a white neon piece presented on Perspex, boasts playful typography that has the power to uplift our disposition.
Created in 2018, Together We Will Burn Brighter (£8,000) is another of Lauren's signature works. Vibrant pink neon copy surrounds a 95cm Perspex circle, simultaneously blending dreamy nostalgia with modernity. Galaxy Explosion (£650) comes in two gorgeous shades, indigo and pink, and provides a subtle glimpse into the mysteries of cosmic space. Presented on museum-quality paper, this piece is hand-embellished with real diamond dust.
RYOBI® UNVEILS ITS CHRISTMAS GIFT GUIDE READY FOR THE FESTIVITIES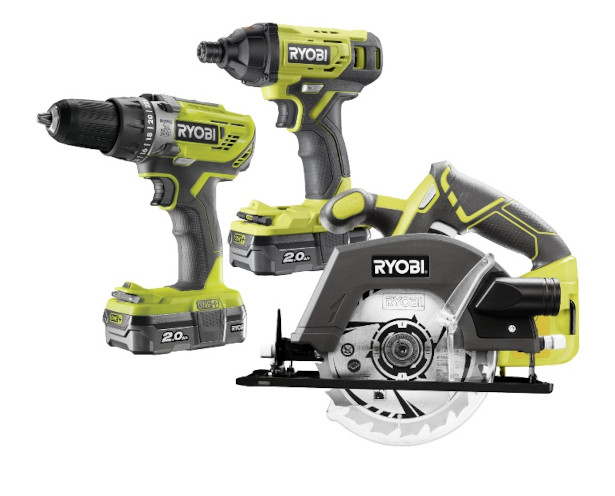 As the nights begin to draw in, the festive season is fast approaching and the annual stress of buying the right gift beckons.
To make this Christmas as relaxing as possible, leading power and garden tool manufacturer, Ryobi is on hand to provide the perfect gift for those with a passion for DIY, gardening, motoring and even crafting.
With its exclusive ONE+ range not only boasting over 100 cordless tools, each one can conveniently be powered off the same battery to take the hassle and cost out of that crafting project or DIY challenge pencilled in for the festive season and new year.
The handy 'Where to buy' feature at https://uk.ryobitools.eu/ also provides helpful stockist information for each cleaning tool and directs shoppers to the retailers' site to complete the purchase at the click of a button. The following are some of the latest tools from this season's Christmas gift range:
RYOBI® ONE+ 18V Cordless 3 Piece Combo Kit
Product code: R18PDID2CSP-220S
RRP: £184.99
Including a Percussion Drill, Impact Driver and Circular Saw, Ryobi's 3 Piece Combo Kit is the perfect gift for multiple home tasks, DIY and crafting projects. The Percussion Drill is ideal for screwdriving or drilling in wood, masonry or metal. It has 50Nm of torque, a 13mm ratcheting chuck and two gears to easily control the max speed. The Impact Driver is used for fast tightening and the removing of fasteners. It has a maximum torque of 200Nm and has an impact rate of 3600ipm. Finally, the Circular Saw is suited to trimming materials such as sheet wood or kitchen work tops and makes quick and accurate cross cuts in timber. It can cut up to 45mm at 90° or 32mm at 45° and is also supplied with a 150mm blade that has 18 carbide tipped teeth.
RYOBI® ONE+ 18V Cordless Power Washer
Product code: RY18PW22A-0
RRP: £129.99
Connect the Ryobi Cordless Power Washer to a hose for easy, simple and effective cleaning. Ideal for cleaning vehicles, bikes or surfaces, it's four times more powerful than a standard garden hose and the three in one nozzle also includes a turbo speed for tough cleaning applications. The syphoning kit can be used to pull water away from any fresh water source like a lake or bucket, meaning the 15° fan spray and shower function can be used on the go.
RYOBI® ONE+ 18V Cordless 2 Piece Combo Kit
Product code: R18PDID2-215S
RRP: £164.99
The Ryobi 2 Piece Combo Kit contains a Percussion Drill and Impact Driver, making this the ideal package for screwing, drilling, tightening and removing fasteners. The Percussion Drill works best with wood, masonry and metal and has 50Nm of torque, a 13mm ratcheting chuck and two gear to control the maximum speed. The R18ID2 Impact Driver is perfect for fast tightening and removing of fasteners. It has a maximum torque of 200Nm and has an impact rate of 3600ipm too.
RYOBI® ONE+ 18V Cordless Multi Material Saw
Product code: R18MMS-0
RRP: £124.99
Made for cutting wood, metal, drywall, plastic and tile, the Ryobi Multi Material Saw is 85mm and made for versatility and efficiency. The multi-purpose blade cuts a variety of materials without the need for blade change, and the tool-less depth adjustment makes it quick and simple to set up. With an innovative plunge mechanism for accurate plunge cuts in wood, it also has a 4250rpm no load speed which makes for effortless cuts in wood up to 26mm, in metal 2mm and in tiles 9mm.
RYOBI® ONE+ 18V Cordless Rotary Tool
Product code: R18RT-0
RRP: £89.99
Perfect for crafters, the Ryobi Cordless Rotary Tool can be used for sanding, polishing, engraving, sculpting and many more different applications. Its universal collet can be used with any brand of accessory, and it includes 33 different accessories with on-board storage slots for maximum efficiency. The slimline pencil design and variable speed control makes for intricate use on a variety of materials. It also comes with a 91.5cm cable for flexible working in situ.
RYOBI® Small Tool Bag
Product code: UTB2
RRP: £19.99
For those looking for a stocking filler, Ryobi's Small Tool Bag may be the solution. It's equipped with multiple pouches and pockets to store and transport tools and accessories. The hard-wearing double nylon construction makes for a long-lasting tough bag that can be used to carry and store tools at work or for home use.
RYOBI® 18V Cordless Glue Gun
Product code: R18GLU-0
RRP: £42.99
Another ideal gift for craft and design hobbyists, Ryobi's Cordless Glue Gun works perfectly on a wide selection of materials such as paper, cardboard, textiles, leather, plastic, wood, metal, cork or stone. It has a simple two-finger trigger for enhanced control and mobility, and the three-minute warm up means you're ready to glue in next to no time. Its also compatible with any brand of 11mm diameter all-purpose and high strength adhesives.
Announcing the new Original Bamboo Razor
A quality razor focused on lowering its environmental impact
When it comes to the shaving industry, millions have been spent building a sharper razor. Most blades are now sharp enough. But do they look good? And what's their environmental impact?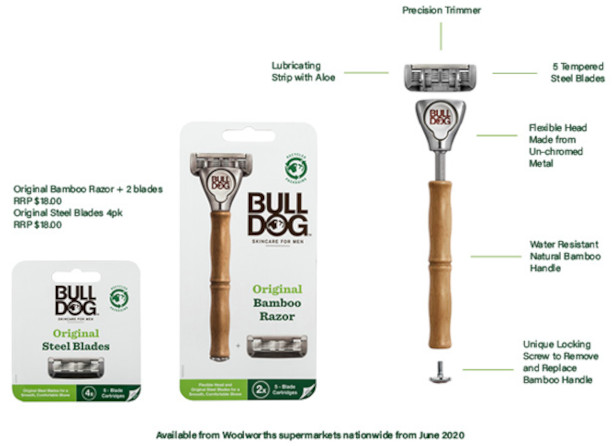 The global experts in mens skincare, Bulldog Skincare For Men, has announced the Australian launch of its Original Bamboo Razor, proving there is more to the perfect shave.
The five tempered steel blades and flexible head provide everything you need for a close and comfortable shave. What sets the Original Bamboo Razor apart from the rest is the focus on lowering its environmental impact.
From the natural bamboo handle, to the un-chromed metal components and fully recycled packaging, the Original Bamboo Razor provides a great shave that doesn't cost the world.
One razor, one set of blades, with a focus on the environment.
Original Bamboo Razor + 2 blades RRP $18.00 | Original Steel Blades 4pk RRP $18.00
The Joy of Bamboo
Here at Bulldog, we use Bamboo to make our unique razor handle. There are so many reasons why we decided to use bamboo as a material, it's a bit of a wonder wood really.
Known as tortoise-shell bamboo (or Phyllostachys edulis for all you botanists or Latin lovers out there) it's a temperate species of giant timber bamboo native to China and Taiwan.
It's the fastest growing plant in the world (the Usain Bolt of the forest), it grows to its final length of up to 20 meters within a couple of months, reaching a top speed of up to a meter a day during growing season.
The stem of the tree takes around two to three years to reach maturity and acquire the excellent characteristics, such as hardness, strength, dimensional stability, which make bamboo such a popular choice for all sorts of products.
Just one bamboo plant can consist of several "poles" and new shoots will grow from the main, or mother, plant every year. Around 20 – 25% of these poles can be harvested in a sustainable bamboo forest each year.
The bamboo plant does not die after harvesting (unlike other trees) which helps to prevent deforestation in conjunction with considerate farming. On the contrary, by harvesting the mature plants, the yield and quality of the plantation actually increases.
The bamboo we use in our Original Bamboo Razor grows on the mountains around the area of Fujian. This is an area where a vast quality of bamboo grows.
We're loving seeing more and more, formally plastic products crop up (excuse the pun) as bamboo alternatives. From dish washers, toothbrushes to our new Original Bamboo Razor.
It's all part of our commitment to reducing plastic and work towards a better informed and more sustainable future.
Koreselect Stamina and Koreselect Balance from KGC: All-Natural Solutions for both Men and Women During the Holidays and Throughout the Year. www.kgcus.com
Koreselect Balance is a ginseng/plant-based solution from Korea Ginseng Corp. (KGC) for women dealing with menopause symptoms.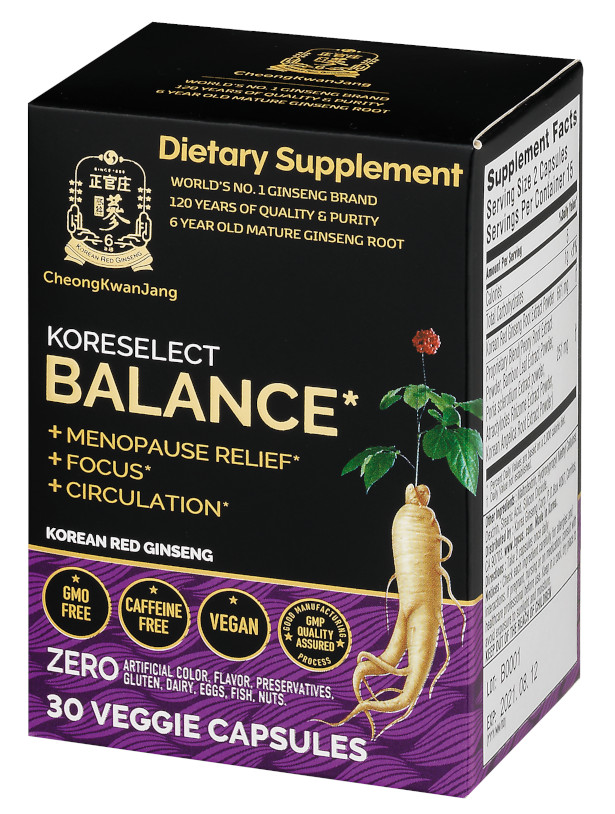 The product contains plant-based ingredients, such as peony root extract and bamboo leaf extract, which are known to help provide menopause relief. Koreselect Balance's main ingredient is Korean Red Ginseng root extract which will also help improve circulation and focus.
Koreselect Stamina from KGC for men is an all-natural way to boost healthy stamina levels. Koreselect Stamina has been formulated to support men's performance, circulation, and immune system with all plant-based ingredients and Korean Red Ginseng, without the unwanted side effects of chemicals.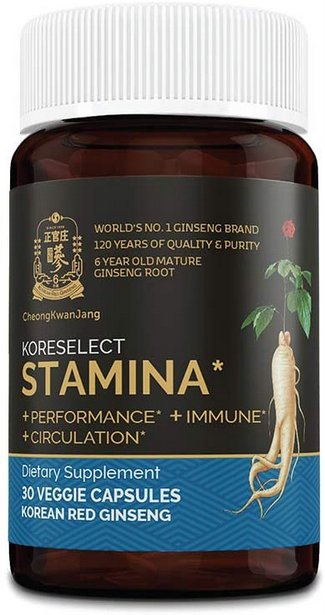 Studies have shown men using ginseng experienced improvement in erectile dysfunction. Koreselect Stamina is available on Amazon for $27.99 for 30 capsules – just a $1.86 per day.
See more and buy at :- www.amazon.com/CheongKwanJang-Supplement-Performance-Increase-Circulation
The Koreselect line of Condition-Specific Ginseng products for health and immunity support contains five unique Korean Red Ginseng-based formulas to promote a healthy immune response, energy, and overall wellness. Prices for Koreselect products range from an MSRP of $19.99 to $37.99 and consumers can purchase them on the company website www.kgcus.com, Amazon, as well as a variety of retailers and independent health stores.
For more information or to purchase a variety Korea Ginseng Corp. products, please visit www.kgcus.com . You can also follow Korea Ginseng Corp. on Facebook: www.facebook.com/KGCUS, Twitter: www.twitter.com/KGCUS, Instagram: www.instagram.com/KGCUS, and YouTube: www.youtube.com/KGCUS.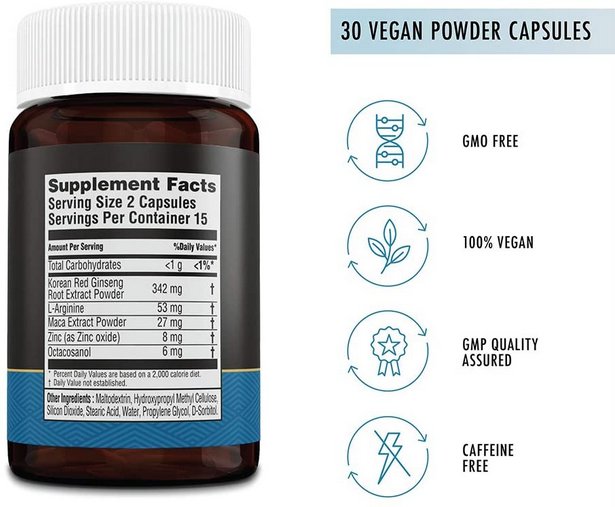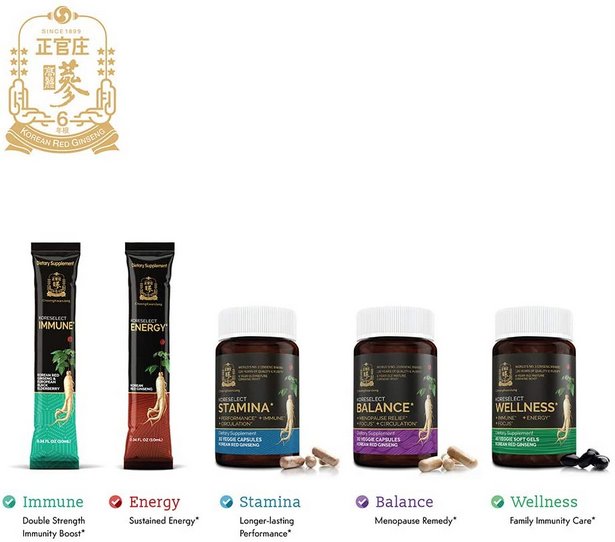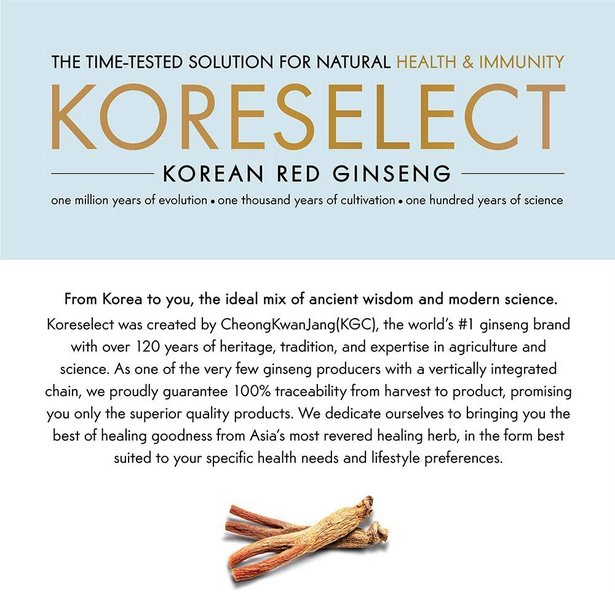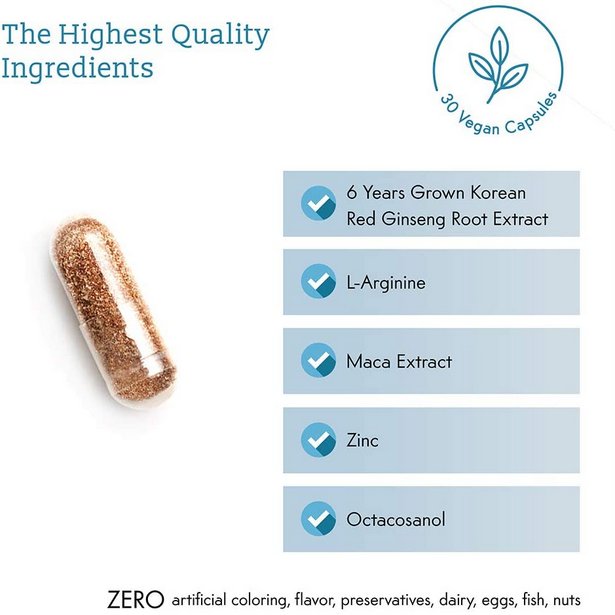 Feel the Difference with Own Harmony – Instant heel callus remover!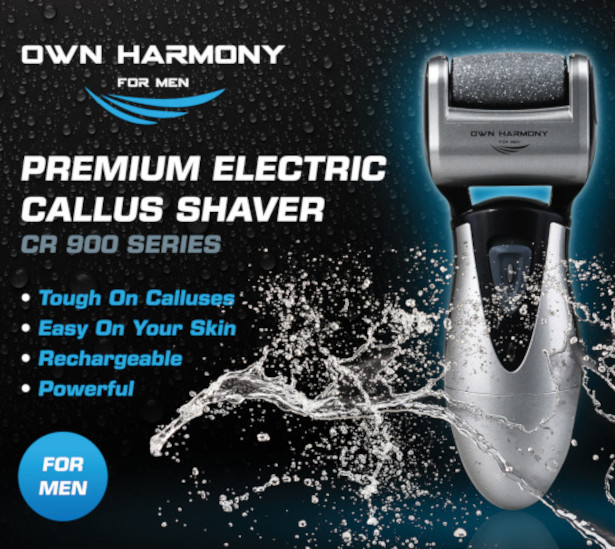 You put your feet to the test every day and face the never-ending battle with painful, dry, cracked skin.
Many active men deal with this. Whether you're crushing a workout, working the 9-5, or just trying to enjoy some downtime, you feel those pesky calluses lingering, making each step more painful than the last.
Most men just live with this and rough it out, avoiding the necessary footcare your feet so badly need.
The Own Harmony Electric Callus Remover is here to help.
We simplified the callus removal process so it doesn't feel like a chore. In fact, you'll look forward to it, and here is why:
Each Electric Callus remover includes a Powerful High Torque Motor with over 2000 RPM for faster results and an exceptionally smooth and soft touch
Triple-tested quality trusted by over 1 Million Happy Feet
Easy and Effective convex-curved rollers never miss a spot
Runs Strong up to 45 min
Fast 2 hr charge
Comfort Grip with ergonomic design, light and easy on your wrist
Water-resistant and easy to clean
18 Month Warranty
The Own Harmony Electric Callus Remover is perfect for frequent use or last minute touch-ups so you can feel you best for every
occasion.
If you didn't catch the first memo – finally, men can feel chuffed about their bollocks!
MANSCAPED™ Now available in the UK, EU, and beyond, we're on a mission to democratize below-the-waist grooming

MANSCAPED™, the global leader in men's below-the-waist grooming and hygiene. The California-based company, now trusted by over 2 million men worldwide, offers a full line of precision-engineered tools, unique formulations, and accessories that ensure a simple and effective male grooming routine.
Featured Products:
The Lawn Mower™ 3.0 – Our hero product! The legendary electric trimmer for the groin and body is the cornerstone of a refined grooming regimen. The intelligently-designed device boasts a 7,000 RPM motor with QuietStroke™ technology and replaceable ceramic blade with MANSCAPED's SkinSafe™ technology that helps reduce the risk of nicks, cuts, and snags.
The Weed Whacker™ – This revolutionary electric ear and nose hair trimmer is a technological masterpiece, redesigning the traditional nose hair taming tool by focusing on maximum performance and comfort. The tool features SkinSafe technology, a 9,000 RPM motor and 360-degree rotary dual-blade system, and sleek contoured design.
Crop Preserver™ – Ball deodorant is a thing, and it's life-changing. The anti-chafing formula is infused with cooling aloe vera and controls any stench coming from an unwanted "swamp crotch".
Crop Reviver™ – This innovative ball toner is the solution for maintaining hygiene and cleanliness on-the-go. The restorative spray relieves high-friction areas and post-shave irritation with just a spritz or two.
As much as I love fighting back and forth in a game of tug-of-war, over the last black mini purse for my sister's Christmas gift, with the middle-aged women with the Von-Dutch singlet.
Here is why E- Gift cards should be on your Christmas gift list this year.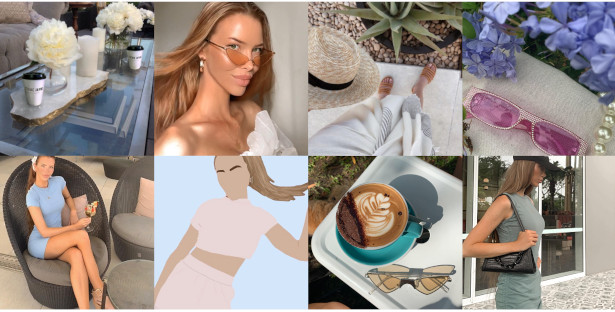 When you purchase an E- Gift Card, you are purchasing a chain reaction of happy moments that continue for days, or even weeks. There are so many online clothing stores out there that offer E- Gift Cards. Each company may have different rules on the expiry date. Which work to your benefit. Essentially, its money and money doesn't expire. E- Gift Cards fit all budgets, some as low as $10. Let's avoid this year giving a gift that is inevitable to be thrown away or hid in the back of the cupboard to be re-gifted next year.
Have you ever thought about the percentage of people regifting every year?
What about the gift wrapping? Most people are turning to E-Gift Cards because of the wastage of wrapping paper every year. Australians use more than 150,000km of wrapping paper during Christmas. That is enough to wrap the earth's equator nearly four times. Now just imagine the rest of the world's usage of Christmas wrapping paper. E-Gift Cards are emailed to you straight away. Saving you on time, convenience, postage delivery, wrapping paper, and prevent you from giving the wrong gift again. Let's stop those awkward phone calls. We've all been there, asking for their dress size with the Christmas store music in the background. Let them choose their style and size this year with the E-Gift Cards.
You can purchase your partner, sister, aunt or niece, an E- Gift card from Stevie Jayne right now. You can print it and place it in a meaningful card or email it to arrive on Christmas day. Highly recommended if you live far away from family. The mail services can miss the big day with so many parcels at Christmas.
We have E-gift cards in theme to your preference, Thank you, Happy Birthday or Merry Christmas.
https://steviejayne.com/
Delicious festive dishes from The Mushroom Bureau that are a great alternative to the traditional meat heavy jolly indulgences – perfect for those looking to either reduce, or cut out meat from their diet this winter period.

www.justaddmushrooms.com
Christmas recipes;
Christmas Canapes
Christmas Leftover Turkey Bubble and Squeak
Turkey and Mushroom 'Leftover' Christmas Pie
Sausage and Mushroom Blend Stuffing

Real Treat is on a mission to bring decadence to organics with cookies thatalways satisfy. Real Treat's "Top Shelf" line is named for its natural habitat.They are not the cookies of school lunch boxes; these are premium cookies forgrown-ups. The flavours are unique, and the ingredients we include in them areexceptional. Each of the "Top Shelf" flavours will surprise your palate andinspire you to pause and savour it. Certified organic and unapologeticallydelicious™.
Real Treat's Dark Chocolate Chunk with Smoked Pecans cookies makea great gift for the man in your life who likes to savour the good stuff. Thesecookies pair perfectly with scotch, bourbon, beer & his morning coffee!
Fun fact: Real Treat's founder almost named this flavour "The Dude" becauseguys love this cookie so much! After all, it goes so well with all the othersmoky things men crave… bacon, barbeque, scotch, and cigars. Making this cookieperfect for the most special dude in your life!
Why the Elixir2Go Crystal Water Bottle should be in your holiday gift guide?¨:
More Alive Than Regular Water! – Each type of crystal leaves its own energy signature vibrating through the water. Different crystals have a specific effect on the body helping the body to improve wellness during the upcoming cold month.
Positively Charged! – The Elixir2Go allows anyone to charge their water/liquids with their favorite gemstones of their choice in a safe, stylish, and fun way!
Easily To Personalize! – It's patented lid allows users to easily change their gemstones, personalize them and add/remove them without having to buy extra bottles or overpriced gemstone sealed sets.
Pros Love it! – it's the number #1 crystal water bottle used by naturopathic doctors and healers to prepare crystal elixirs using our certified gemstone combinations (We have our own top-notch crystal healer professional helping us design them!)..
Not to brag (totally bragging), but we have:
Over 3,120+ Five Star Reviews
100% Lifetime Replacement Warranty
Risk-Free Purchases & Easy Returns
Free Shipping On Orders Of $39 Or More
Our Retail price for our Elixir2Go Crystal Water Bottle is $49.99.
Cold-Q is a great gift of good health for the holidays and a perfect stocking stuffer.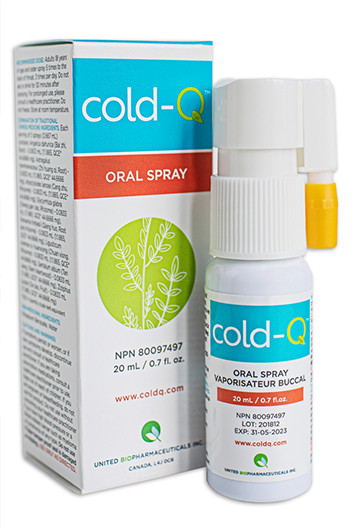 It might not be a traditional gift, but it's certainly the perfect add on to keep your readers healthy for the holidays. They are running a special Black Friday discount with coupon code RUGBY20, providing 20% off each bottle of Cold-Q
Athletes love Cold-Q, it's natural and doesn't have the harmful chemicals many of the over the counter products contain.
As if we need more viral attacks, the cold and flu season is now upon us. Healthwise, we are living in uncertain times. To help deal with the current situation, we'd like to introduce you to Cold Q. Cold-Q is an oral spray developed to help your body fight infections. It contains herbs that have been shown to possess immune enhancing, anti-inflammatory and antiviral properties.
Description
Feeling symptoms of a cold coming on? Spray Cold-Q at the very first sign of symptoms. Cold Q's unique formula of herbs which are known to possess immune-enhancing, antiviral and anti-inflammatory properties, may help your body fight the infection. Giving your body the support it needs as early as possible may help provide symptomatic relief at any stage of an attack. Cold-Q to the Res-Q.
Visit coldq.com/product/cold-q/ for more information and to order Cold-Q. Give the gift of health. Your family and friends will thank you.
Doughp is serving up nostalgia in every box with ready to eat (or bake!) cookie dough.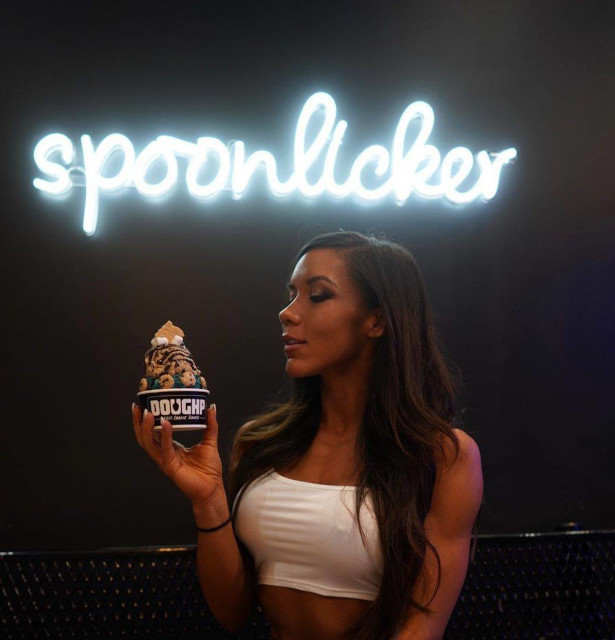 With nationwide shipping, getting ridiculously tasty cookie dough delivered to your front door has never been easier! You can dig into our crowd-pleasing flavors like "Fairy Dust" rainbow sprinkle or "Ride or Die" chocolate chip — or treat yourself to our monthly rotating Seasonal Pack, which will feature flavors such as Gingerbread and Peppermint Cookies & Cream for December. Best of all, Doughp gives back with every spoonful. Through their #Doughp4Hope initiative, they give back to the community by donating a portion of every purchase to a nonprofit providing affordable mental health care & substance abuse treatment.
With our Spend $50, Get $10 campaign this holiday season, customers can treat themselves and receive money back to use toward gifts for friends and family; it's our little way of saying thanks. Go ahead and give a really Doughp gift this holiday season — and #treatyourself in the process!
www.doughp.com | @doughp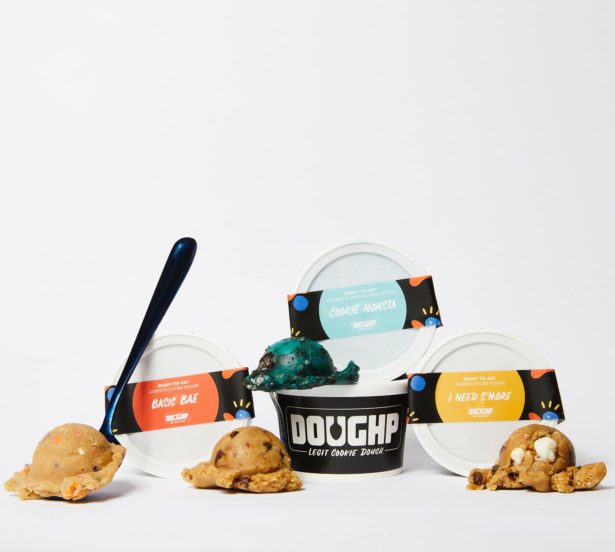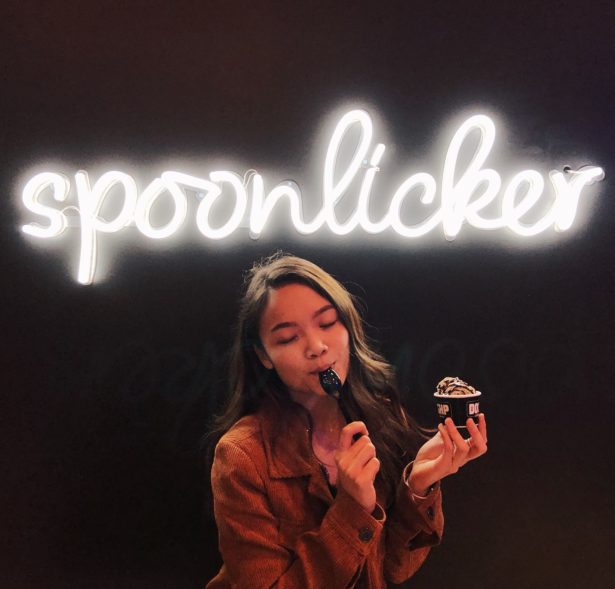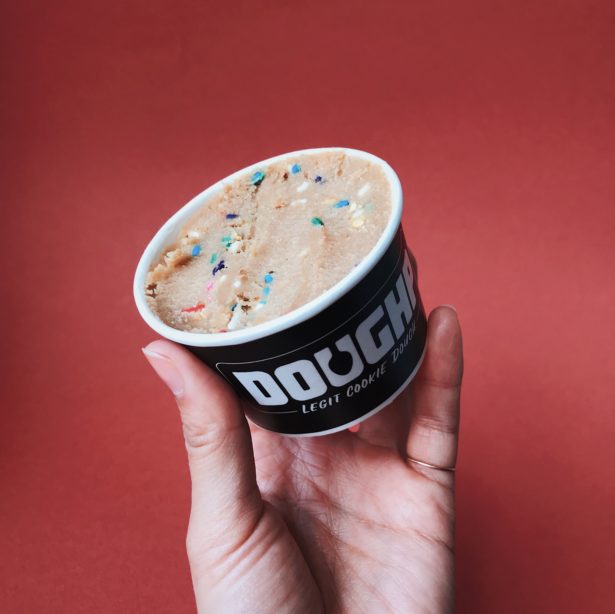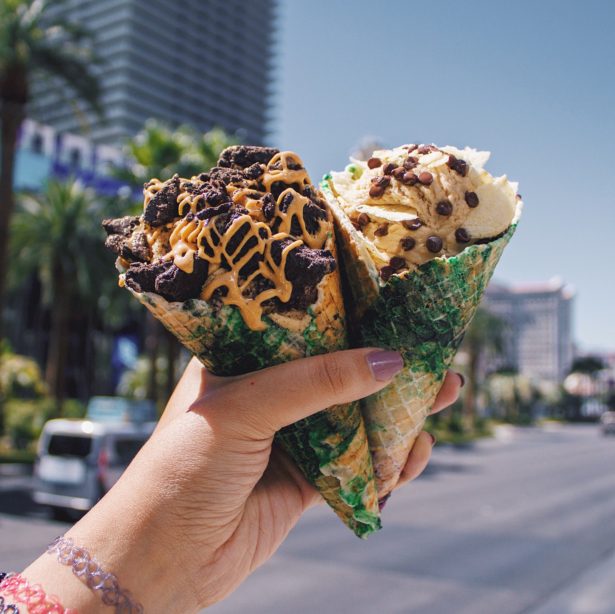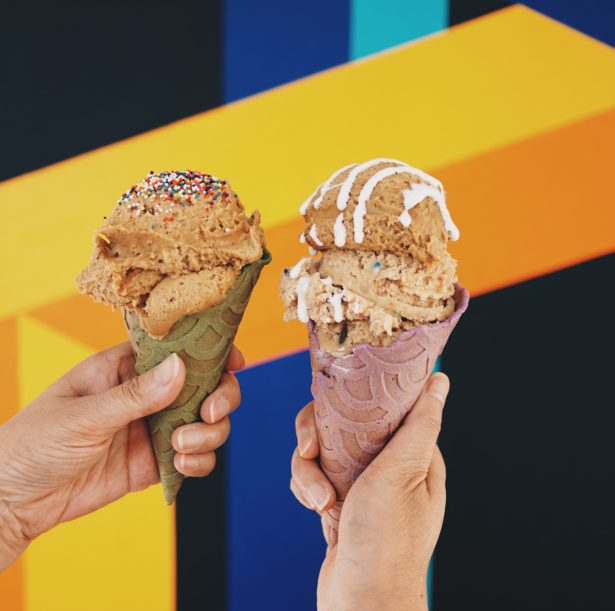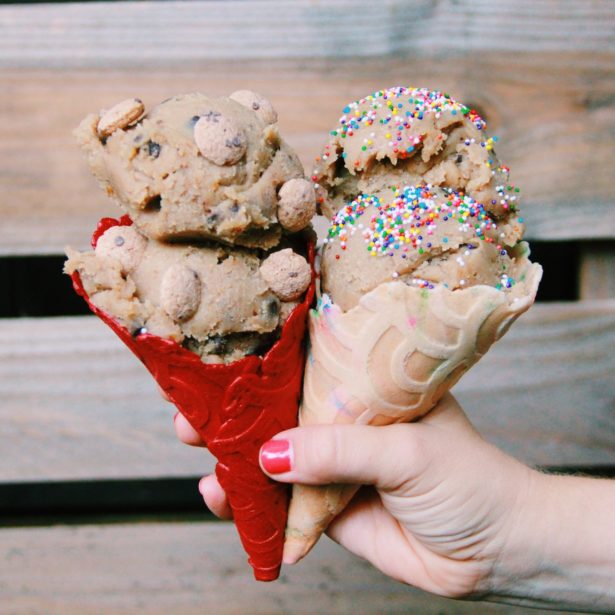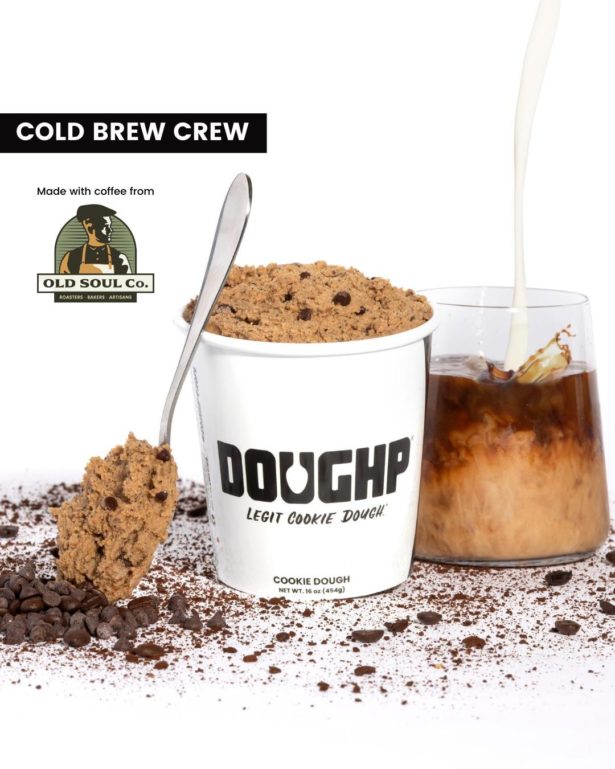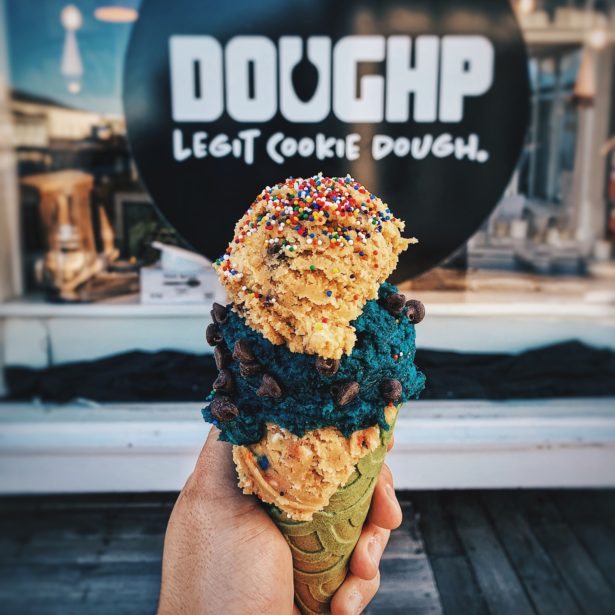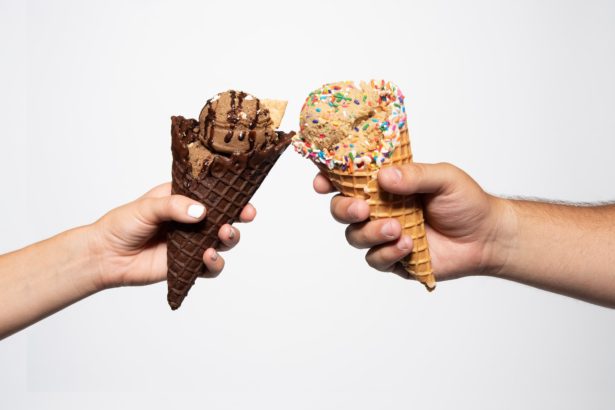 Nigella herself used Guittard's must-have chocolate chips in her Chocolate Tahini Pudding.
The sparkling red bags of Guittard's 63% Extra Dark Chocolate Chips are available from Waitrose and make the perfect stocking filler for foodies this Christmas.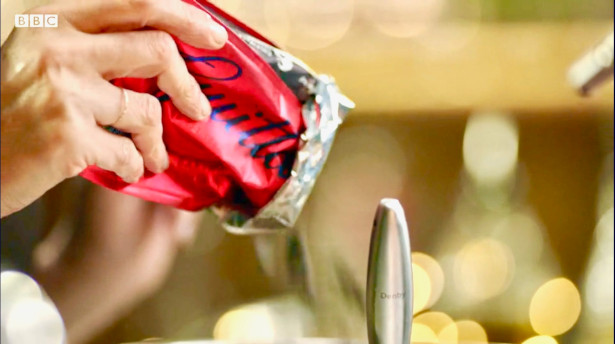 Guittard Chocolate Company launch baking chips into Waitrose stores
San Francisco Bay Area chocolate maker, Guittard Chocolate Company, is launching its celebrated, honourably sourced, Fairtrade certified chocolate chips into Waitrose stores for the first time. Designed for baking, the sustainable chocolate company has been expertly crafting its chocolate since 1868 using traditional French methods.
A favourite of the baking and chocolate world, it is the preferred chocolate of GBBO winner Edd Kimber, Paul A Young, Benjamin Ebuehi and Lily Vanili along with having been the chocolate of choice for the recent Bakers Against Racism bake sale. The listing marks the first time British consumers will be able to buy the premium chocolate from a supermarket.
The two Fairtrade certified launch varieties are the incredibly popular 31% cocoa Milk Chocolate Maxi, the extra-large milk chip delivers smooth and creamy dairy notes with a classic chocolate flavour. Guittard were the first company to launch milk chocolate chips into the US market in the early 1950s. The 63% cocoa Extra Dark Chocolate Chips are an innovative extra intense chip with subtle notes of vanilla, perfect for a rich chocolate hit the delivers every time.
Founded in San Francisco in 1868, the Guittard Chocolate Company remains the oldest continuously family-owned and operated chocolate making business in the United States. Today, it's run by the 4th generation Guittard President, CEO and Chocolate Maker Gary, who is joined by his daughter Amy and nephew Clark. Under them, Guittard continues to raise the bar with their passion for honourable sourcing, crafting the highest quality chocolate, providing the best service, and setting new standards for the industry, an approach that is illustrated by their mission to Cultivate Better™.
At the heart of the Guittard ethic is a belief in combining tradition and adventurous innovation, in a way that not only cares for the environment but also looks after constructive relationships with their extended family of customers, co-workers, farmers and suppliers.
With a passion for promoting the sustainability of the cocoa growing regions and the wellbeing of cocoa workers, Guittard's uncompromising attitude towards sourcing and dedication to building and nurturing relationships with their growers are hallmarks of Guittard's "quality from the ground up" approach. Through its Cultivate Better Cocoa, it engages with cooperatives and development partners to create comprehensive programs that boost primary income streams by collaborating with farmers to improve and protect the unique flavour profiles of their cocoa. The premiums it receives are directly allocated to supporting farm-level quality and flavour investments, gender equality, income diversification, health, nutrition, and agroforestry initiatives.
So bake the best brownies, create cracking cookies and master some marvellous muffins with sustainable and delicious chocolate as favoured by bakers across the globe by choosing Guittard next time you're at Waitrose.
www.guittard.com
ABOUT GUITTARD CHOCOLATE COMPANY: As the oldest continuously family-owned and operated chocolate company in the United States, Guittard Chocolate Company, now under the fourth and fifth generation of family management, continues to grow with the same innovative spirit and commitment to sustainability that has made it one of the world's most respected makers and suppliers of premium chocolate over the past 150+ years. For more information, please visit us online at www.Guittard.com or @GuittardChocolate
SIT BACK, RELAX AND ENJOY A HOST OF
HBO POWERHOUSES THIS CHRISTMAS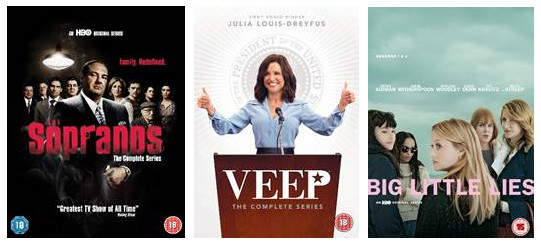 This Christmas why not give the gift of TV under the tree to a loved one; with series and complete boxsets so good and so unmissable, there is no need to brace the cold and leave the house. With HBO HOME ENTERTAINMENT's variety of content, there is something to satisfy everyone in the family and with must-see iconic shows including Veep (series 1-7), The Sopranos (series 1-6) and Big Little Lies (series 1 & 2), it is time to get watching….
Available on Blu-ray™, DVD and watch instantly on digital via iTunes, Amazon, Sky Store and Google Play.
THE COMPLETE SERIES
THE SOPRANOS is an American crime drama television series created by David Chase. The story revolves around fictional New Jersey-based, Italian American mobster Tony Soprano and the series is widely regarded as a true small-screen classic with Rolling Stone magazine awarding it the top spot in their 2016 '100 Greatest TV Shows of All Time' list. THE SOPRANOS is largely responsible for a shift in how audiences and critics alike started viewing television and it paved the way for other impactful shows such as Mad Men and Breaking Bad. The show was a cultural phenomenon and was showered in various prestigious awards from the Emmys®, Golden Globes®, Screen Actors Guild® and many more. THE SOPRANOS box set is perfect for audiences either re-watching the brilliance from the beginning or embarking on the journey of Tony Soprano for the first time.
RRP: Blu-Ray™ £60 and DVD £50
THE COMPLETE SERIES
In the year 2020, now is a better time than ever to discover for the first time or re-watch the brilliant VEEP!
Former Senator Selina Meyer has accepted the call to serve as Vice President of the United States. The job is nothing like she imagined and everything she was warned about. VEEP follows Meyer and her staff as they attempt to make their mark and leave a lasting legacy, without getting tripped up in the day-to-day political games that define Washington.
This smash hit anthology series won Lead Actress Julia Louis-Dreyfus a Primetime Emmy® Award in 2017, as well as Outstanding Comedy Series in that same year.
VEEP: THE COMPLETE COLLECTION is now available as the perfect gift this election year.
RRP: DVD £60
SERIES ONE & TWO
Having swooped up multiple awards including "Best Performance by an Actress in a Limited Series", "Best Television Limited Series", "Best Performance by an Actor in a Supporting Role in a Series" and "Best Performance by an Actress in a Supporting Role in a Series" at the 2018 Golden Globes, BIG LITTLE LIES is the must have gift this Christmas!
In the tranquil seaside town of Monterey, California, nothing is quite as it seems. Doting mums, successful husbands, adorable children, beautiful homes: What lies will be told to keep their perfect worlds from unravelling?
Told through the eyes of three mothers – Madeline (Reese Witherspoon), Celeste (Nicole Kidman) and Jane (Shailene Woodley) – Big Little Lies paints a picture of a town fuelled by rumours and divided into the haves and have-nots, exposing the conflicts, secrets and betrayals that compromise relationships between husbands and wives, parents and children, and friends and neighbours.
RRP: DVD £20
A close up of a signDescription automatically generatedTHE COMPLETE SERIES
Hailed as "arguably the greatest television programme ever made" (The Daily Telegraph), THE WIRE started as a critically acclaimed but modestly viewed series that turned into a worldwide phenomenon. Now you can catch all 60 episodes of THE WIRE: THE COMPLETE SERIES in high-definition Blu-ray and digital download.
THE WIRE depicts an American urban dystopia, framed in our time, in which easy distinctions between good and evil and crime and punishment are challenged at every turn. In five successive seasons, the series depicts a Baltimore in which institutional prerogatives, economic inequalities and a brutalizing drug war confound the efforts to advance the city and its people. This must-have Blu-ray edition includes an 85 min Q&A with cast and crew – perfect for all hardcore fans wanting to re-watch its brilliance from the very beginning.
RRP: Blu-Ray™ £60 and DVD £50
THE COMPLETE SERIES
Join Carrie, Samantha, Miranda and Charlotte for all six series of the timeless classic, SEX AND THE CITY. A show that continues to charm audiences with its wit and loveable characters, the essential box set charts the trials and tribulations of four New York women as they tackle relationships, heartache, friendship and everything in between. The infamous outfits and iconic Manhattan settings have become the hallmark of this beloved show. The series won several accolades, including seven of its fifty-four Emmy® Award nominations, eight of its twenty-four Golden Globe® Award nominations, and three of its eleven Screen Actors Guild Award nominations.
Fans of the HBO series can now get lost in the glamorous and ever-changing lives of Carrie and the girls from the very beginning all over again.
RRP: DVD £35
THE COMPLETE SERIES
TRUE BLOOD presents a world in which vampires have entered the mainstream due to a substitute having been found for human blood, a substitute that vampires can consume with the same effect as human blood. Within this dynamic a young Louisiana waitress (Anna Paquin) sets out to prove not only that vamps and humans can co-exist, they can find true love. Catch up on all 7 seasons of this sultry, witty and unabashedly peculiar HBO series and get lost in the supernatural. TRUE BLOOD is a fierce asset to the vampire genre and presents an intriguing twist that sets it apart from the usual narratives.
RRP: Blu-Ray™ £60 and DVD £50

NEW SACLA' VEGAN CHILLI PESTO
November 2020. Sacla' – the famous Pesto Pioneers – believe everyone should be able to enjoy great food, whatever they choose to eat, and has expanded its vegan range with a NEW fiery addition, Vegan Chilli Pesto.
The new Vegan Chilli Pesto recipe cleverly swaps cheese with tofu, making it the ideal choice for plant-based and dairy free foodies. Did we mention that that it's gluten free too?
Take note, this isn't for the faint hearted. There are heaps of heat in every forkful! Made with chillies, juicy ripe tomatoes and sweet red peppers blended with creamy tofu, it's now never been easier to add a flavour explosion to veggies, tacos, pasta, sandwiches, noodles, rice, tempeh and, yup, more tofu (particularly piquant on spicy Tofu skewers interweaved with red onion, butternut squash and fennel).
Sacla' Vegan Chilli Pesto, RRP £2.50 for 190g, available online at
www.sacla.co.uk and leading supermarkets including Waitrose (from 23rd November 2020) and Sainsbury's (from 3rd January 2021)
Leftover food hacks: Social media users reveal their most creative uses for Sunday roast leftovers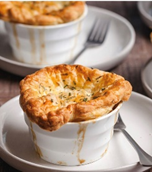 Wren Kitchens recently asked their social media followers how they use their leftover food and the inventive recipes and images received didn't disappoint!
Revealed: The best leftover recipes
We've all been there. It's the morning after your big family dinner and you open the fridge only to be confronted with leftover food from the day before.
Knowing what to do with the excess food can often be overwhelming – but social media has come to the rescue!
To help households reduce food waste (and save money!) Wren Kitchens recently conducted a social media competition in which they asked their social media followers for their most creative uses of food leftovers.
From easy filled pies to delicious loaded nachos the best (and often quirky!) creative leftover recipes from our Sunday roasts are detailed below:
The top leftover food recipes
Delicious filled pies
A great way to use up the excess meat and vegetables from your roast dinner is to make a delicious pie. You can buy ready-made pastry (or make your own if you feel brave) and fill the inside with all the leftovers from the night before.
Top tip! Be adventurous – leftover food that may not stereotypically go into a pie can often make the best food inventions!
Yeeros salad
After a hearty Sunday dinner, there's no better way to head into the new week than with a healthy salad. A Greek-inspired yeeros salad is a perfect solution for anyone looking to make the most from tasty leftover meat.
Place your leftover roast meat on mixed leaf salad and add tzatziki dip as a dressing. Combine with fresh cucumber and tomato to create a perfect yeeros salad!
Loaded Nachos
This smart leftover hack was sent in by a creative and savvy social user. You can turn your traditional British roast into a delicious Mexican Monday night dish, with no need to slow-cook another piece of meat for hours! The cooked meat from your roast is already tender from roasting, making it perfect for serving on top of loaded nachos with some sour cream and guacamole.
Pasta dish
Put an Italian twist on your leftovers, and create a delicious, low-effort weeknight meal by using leftover meat or vegetables in a simple pasta dish. Pair shredded roast chicken with a simple tomato sauce, or mix leftover broccoli into a cheesy pasta bake. This genius hack will satisfy your family's appetite, save money, and reduce your food waste
Fruits for Cheese Gift Box from Rosebud Preserves
NEW from Rosebud Preserves (www.rosebudpreserves.co.uk) for this Christmas is this box of three delicious products to match with your festive cheese.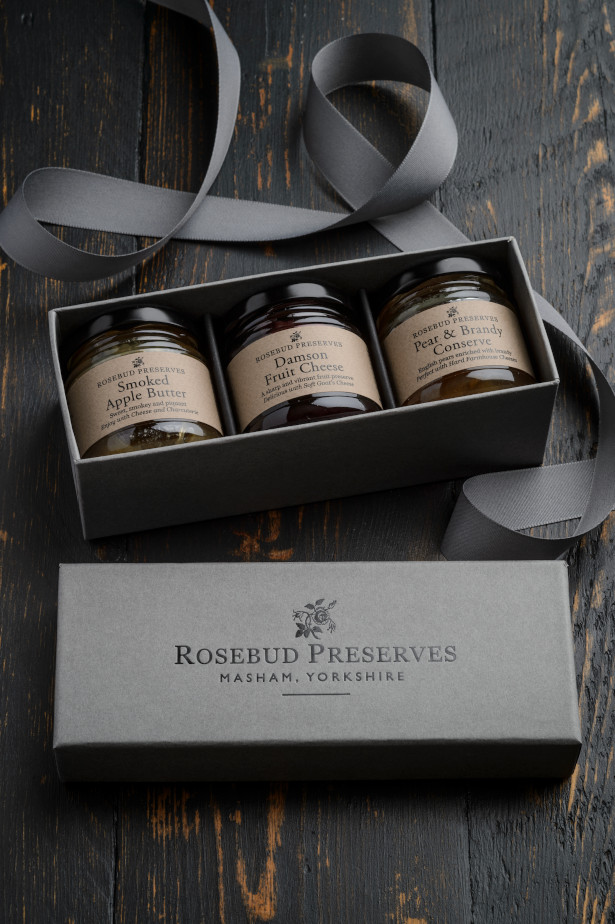 Fruits for Cheese Gift Box (£13.95) – Three unique products to pair perfectly with the all-important Christmas Cheeseboard. It contains: 1 x Apple Butter (113g), 1 x Damson Cheese (113g) and 1 x Pear and Brandy Conserve (113g).
This new gift box is part of a range of gift boxes specially created by the company for this Christmas. Elspeth Biltoft, owner of Rosebud Preserves, says: "2020 has been a challenging year for everyone, so we are hoping that this Christmas can wipe away some of the gloom and doom and be a joyous time for family and friends.
"With this in mind we have reviewed and increased our offering of gift boxes and added a number of Kilner jars, with a selection to suit all pockets and tastes and for every meal of the day including Christmas itself of course!"
The company has been making its jams, marmalades, chutneys and jellies at Masham, North Yorkshire, since 1989. The company was started by Elspeth Biltoft and her founding principles, to source local produce whenever possible; to cook traditional recipes; and practice time honoured techniques, without the use of additives, preservatives or pectin; remain the same today.
As well as the gift sets listed above, Rosebud Preserves also has a great range of items that are perfect at Christmas time. Listed below are some of them.
The team at J&B Rare has created a limited-edition Seasonal Sours Collection cocktail kit, in collaboration with Cocktail Porter, just in time for Christmas! The kit is perfect for mixing bar-quality cocktails at home with three deliciously smooth, unexpected twists on the classic whisky sour serve.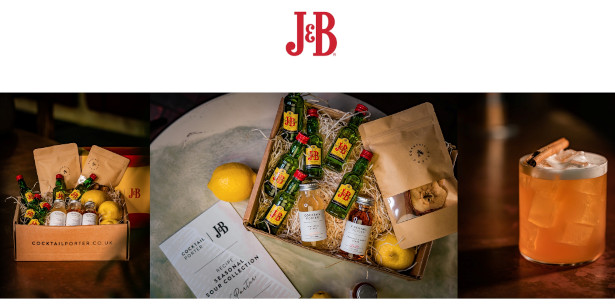 The kit includes all the ingredients to shake up six whisky sour cocktails, including 2x Burnt Pineapple Sours, 2x Walnut & Cinnamon Sours and 2x Spiced Apple Sours. Each pairs beautifully with J&B Rare's elegant blend of 42 malt and grain whiskies.
Simply shake the ingredients with ice in a cocktail shaker and strain into a rocks glass, for an impressive tipple, perfect for the cold Winter months ahead.
RRP: £41.95. Available from CocktailPorter.co.uk
WHAT'S IN THE BOX?
J&B Rare Scotch Whisky (6x 50ml)
Fresh Lemons
Pineapple Syrup (60ml)
Spiced Apple Syrup (60ml)
Cinnamon Syrup (60ml)
Foaming Bitters (10ml)
2 Dehydrated Lemons (to garnish)
Dehydrated Caramelised Pineapples (to garnish)
Dehydrated Cinnamon Apples (to garnish)
Cinnamon sticks (to garnish)
WHAT YOU'LL NEED
If you don't have these at home, don't worry, check out Cocktail Porter's Bar Kit 'Home Hack' here for easy alternatives!
Ice
Sour or Coupe Glass
Cocktail Shaker
Strainer
Jigger (Measurer)
J&B Rare is a blend of 42 malt and grain whiskies. The heart of J&B Rare is formed from the finest Speyside malts including Knockando, Glen Spey, Auchriosk and Strathmill. The blend is aged for a further three years in cask which brings together the bold flavours of the single malts with the lighter grain whiskies adding fullness and depth to the blend.
J&B Rare RRP: £22.50 for a 70cl bottle. ABV 40% available from: Waitrose, thewhiskyexchange.com, masterofmalt.com and Justerini & Brooks.
@JBRareWhisky #TheUnexpectedWhisky
FITNESS GIFTS:
Freeletics Jump Rope – £29.99 available from https://shop.freeletics.com/
Jump start your fitness regime with the new Freeletics jump rope. Designed with performance in mind, the Freeletics jump rope is easy to handle and suitable for any age or fitness level. It features anti-slip handles and high-speed bearings to allow users to get the most from their workout and develop their skipping skills. To ensure the jump rope compliments your workout perfectly, the cable length can be easily adjusted and locked into position. The Freeletics jump rope also includes a protective pouch, perfect for those who like to keep fit when travelling, or regularly train in different locations.

Freeletics Light Resistance Band – £11.99 from https://shop.freeletics.com/
Perfect for those looking to increase the difficulty of their workouts, the Freeletics light resistance band is incredibly versatile, lightweight, and portable. Lighter bands, like this one don't necessarily mean easier exercises, and this band is perfect for use during a wide range of exercises to add resistance and help you to improve your overall physique and strength.
Freeletics Smooth Foam Roller – £24.99 from https://shop.freeletics.com/
Made from dense and solid foam, using the Freeletics Smooth Foam Roller regularly will help to promote muscle elasticity and alleviate tension. Lightweight and easy to use, using the Freeletics smooth foam roller before training will help to prepare you for a tough workout. Post workout, it can also help to enhance your recovery and ease aches and pains.
Freeletics Structured Foam Roller – £19.99 from https://shop.freeletics.com/
Made out of soft foam with flexible bumps which can enhance the recovery process, the Freeletics structured foam roller is ideal to help alleviate knots and tension for those experiencing aches and pains in any area of their body.
FOODIE GIFTS
Nothing beats the festive season with a variety of meats on Christmas Day from Stilton Butchers – prices & deals start from £29.99 from www.stiltonbutchers.co.uk
Gift your meat lover with the ultimate meat package this Christmas with a selection of gift packages including the 'Lockdown Box' which includes variety of prime cuts all in one pack, 'The Ultimate Steak Collection', 'Glazed Chicken Pack', 'Premium Chicken Breasts', Money Saving Meat Box', 'Stay Home Stay Safe Box' and of course the legendary 'Stilton Starter Pack'. Now there's no need to leave your home to dine in style this Christmas! Stilton Butchers will deliver your gourmet meat to your door.
Festive Steak Hampers from What's UR Beef – prices start from £60.60 from www.whatsurbeef.co.uk
Gift the steak lover in your life with the perfect festive hamper which includes a selection of top quality steaks to be enjoyed over the holiday season. With a variety of packages available, you can choose between a selection of top-quality steaks which are delivered directly to your door, cut, expertly packaged and sealed by some of the UKs finest butchers.
Sankofa Sweet Cinnamon Plantain Chips – £11.92 for 8 packs from www.sankofasnacks.co.uk
Treat health food lovers with deliciously healthy and festive Sweet Cinnamon Plantain Chips this Christmas. Deliciously crunchy and incredibly moreish, this delicious flavour sees sweet cinnamon paired with pure cane sugar to satisfy your sweet tooth in a healthy and wholesome way. Suitable for vegans this gift is perfect as a stocking filler, and brilliant for foodies looking to try the latest and greatest in new health foods.
Festive Drinks – and all under £20!
Captain Morgan Gingerbread Spiced, (the limited-edition 70cl bottle exclusively at Asda, RRP £13)
How to serve:
The tasty seasonal tipple can be enjoyed hot or cold. For the classic serve, pour 25ml of Captain Morgan Gingerbread Spiced over ice and finish with 100ml of cola. Or, if you really want to sleigh it this yuletide, mix 25ml of Captain Morgan Gingerbread Spiced with apple juice – use warmed juice for extra Christmassy feels.
A picture containing food, photo, table, computer
Description automatically generated
Gordon's London Dry Gin, (70cl, RRP £15.50) for those who appreciate the classics (why mess with the best)
How to serve the perfect Gordon's Gin Fizz:
Fill a chilled Copa glass with fresh ice cubes. Pour 50ml of Gordon's London Dry over the ice followed by 25ml Elderflower Cordial and 50ml of Prosecco. Top up with 75ml lemonade, add a wedge of lime into the glass, then give it all a final stir. 174 calories and 2.5 units per serve.
A close up of a bottleDescription automatically generated
Gordon's Sloe Gin, (70cl, RRP £17) or aperitif adventure-seekers (and Christmas lovers)
How to serve the perfect Gordon's Sloe-secco:
Pour 25ml of Gordon's Sloe into a chilled champagne flute and top up with 100ml chilled Prosecco, then give it all a final stir. Simple perfection. 112 calories and 1.9 units per serve.
A bottle of wineDescription automatically generated
Gordon's Sicilian Lemon Distilled Gin, (70cl, RRP 16.50) for those with a taste for travel
How to serve the perfect Gordon's Sicilian Lemon Spritz:
Fill a champagne flute (or Copa glass) with 50ml of Gordon's Sicilian Lemon and pour over 675ml of your favourite tonic. Finish with 25ml of prosecco and garnish with a lemon wheel. 2.5 units per serve.
A picture containing food, holding, personDescription automatically generated
Gordon's Premium Pink Distilled Gin – (70cl, RRP £16.50) for those who add a touch of sparkle
How to serve the perfect Gordon's Hot Pink:
Add 50ml of Gordon's pink and 25ml raspberry cordial to a heatproof Copa glass. Top up with 150ml of boiling water and garnish with two fresh raspberries, a cinnamon stick and a star anise. Give it a final stir and enjoy! 105 calories and 1.9 units of alcohol per serve.
ALL I WANT FOR CHRISTMAS IS… PIZZA!
CHICAGO TOWN LAUNCHES CHRISTMAS CARD RANGE THAT'S A PIZZA LOVERS DREAM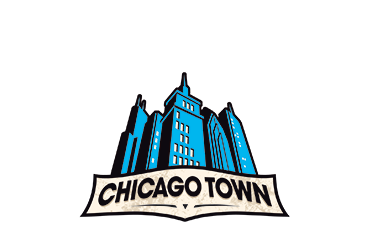 Passionate about pizza, or know someone who is? Well this year you can wish them a Merry Crust-mas with a card that's perfect for them.
That's right, Chicago Town has launched its very own range of pizza themed Christmas cards which you can send to your pizza loving friends and family. What's more, for a limited time only, recipients will also be treated to a FREE pizza with every card.
To bring some cheesy cheer to the festive period, the range of six cards will feature mouth-watering melted cheese, stacks of pepperoni, heaps of ham and pineapple and will be topped off with a sprinkling of pizza-puns. Inspired by the frozen pizza brand's iconic crusts and much-loved pizza toppings, the range will feature six pizza varieties, including the divisive ham and pineapple, so you can ignite the debate if you're a firm believer that these two toppings are a match made in pizza heaven.
The full range of cards are available to buy on greetings card marketplace, thortful.com, for just £3.29 from the 17th November, right up until 21st December, and with six to choose from, including Deep Dish Cheeseburger, Cheese Stuffed Crust Loaded Cheese, and even Vegan Stuffed Crust Sticky BBQ Jackfruit, there is a card for every pizza fan's palate.
For a limited time only, the recipient will also receive a voucher for FREE pizza with their card, meaning you can give your pizza loving pal the gift they've been dreaming of this year – a Chicago Town pizza.
Christmas, especially this year, can be a tough time for many families, so Chicago Town will be donating all profits from card sales to FareShare, the UK's largest charity fighting hunger and food waste.
On its new Christmas card range, Chicago Town spokesperson, Rachel Bradshaw, said: "What better way to say Merry Christmas to all the pizza fans out there than with a cheesy card and the gift of pizza! We know pizza lovers are passionate about flavour so we've made a card to suit every preference – from Loaded Pepperoni to Vegan Stuffed Crust Sticky BBQ Jackfruit, the controversial Ham & Pineapple to our brand new Cheeseburger topping. With free pizza vouchers only available for a limited time you'll have to be quick to grab a pizza the action!"
The six cards will feature Deep Dish Ham & Pineapple, Deep Dish Cheeseburger, Cheese Stuffed Crust Takeaway Loaded Cheese, Tomato Stuffed Crust Takeaway Vegan Sticky BBQ Jackfruit, Tiger Crust Cheesy Ham & Bacon and Tomato Stuffed Crust Takeaway Loaded Pepperoni, so there's something for everybody!
The cards will be available to purchase for £3.29 through online card marketplace, thortful.com. To take a look at the range and send yours now, head to: www.thortful.com/creator/chicagotown
All profits from the card sales will be donated to Fareshare.
Fancy a slice of the action? Visit us at www.facebook.com/ChicagoTown or www.chicagotown.com for the latest news, promotions and giveaways.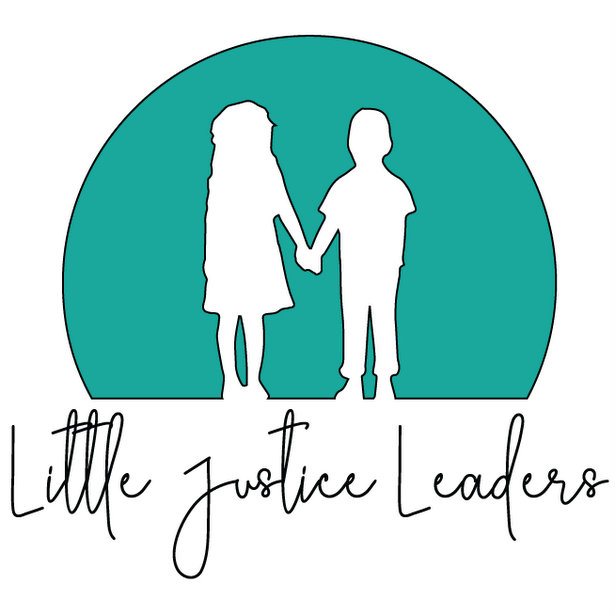 The Little Justice subscription box is the perfect and timely unique gift! The box provides resources to learn about a different issue of social justice each month! www.littlejusticeleaders.com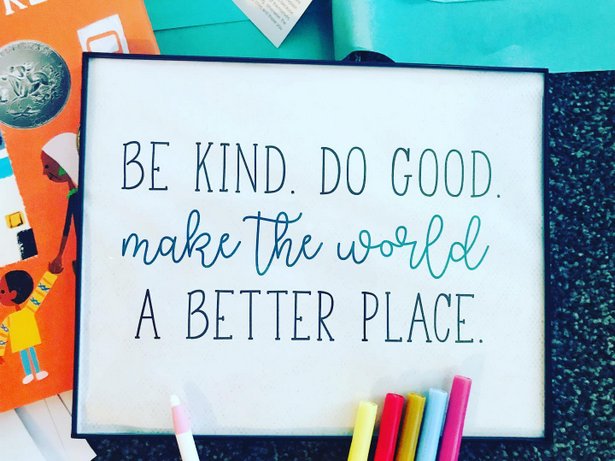 The Little Justice subscription box is the perfect and timely unique gift! The box provides resources to learn about a different issue of social justice each month (for instance, anti-racism, gender identity, or voting rights). You can check out the product here: www.littlejusticeleaders.com/subscribe/
This is a great gift for socially conscious families who want fun, age-appropriate resources to engage in meaningful topics about making a positive impact on the world.
Bio:
Shelby Kretz is an educational researcher at UCLA and creator of Little Justice Leaders subscription box. Little Justice Leaders is a monthly box for parents and teachers of elementary school students, which provides resources each month to learn about a new topic of social justice.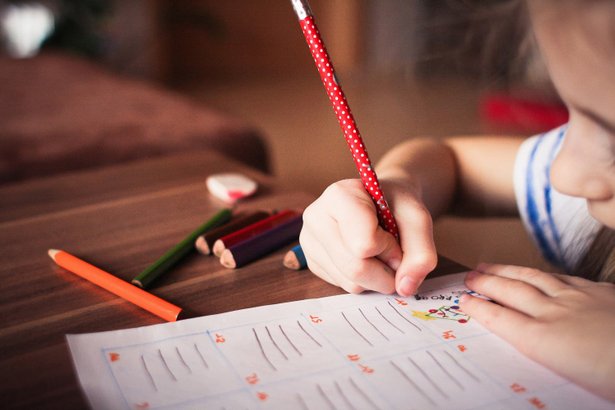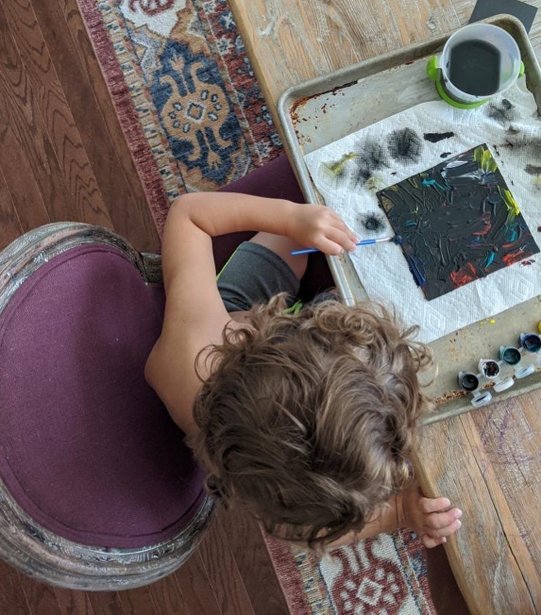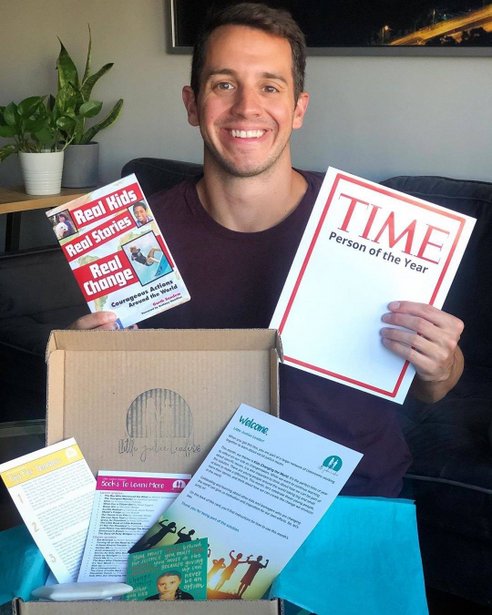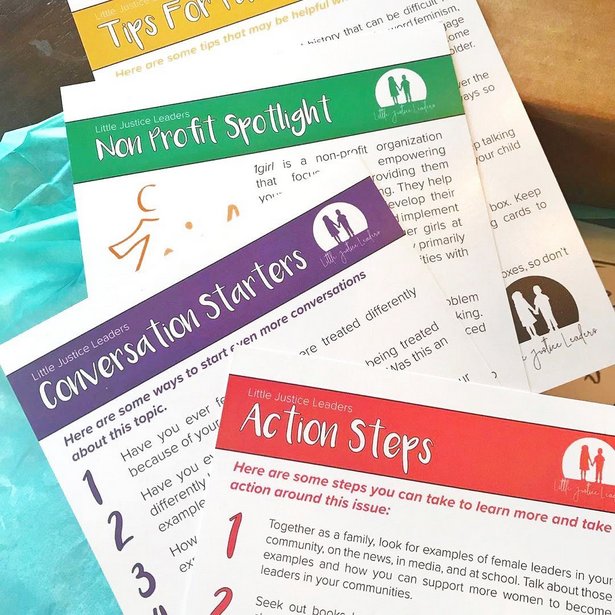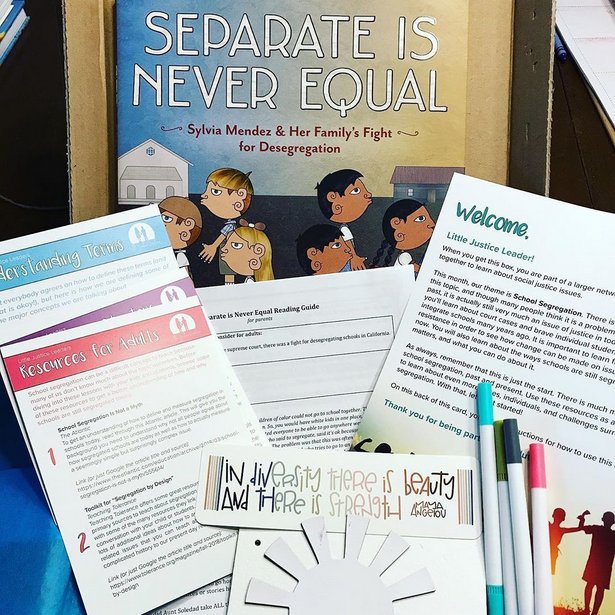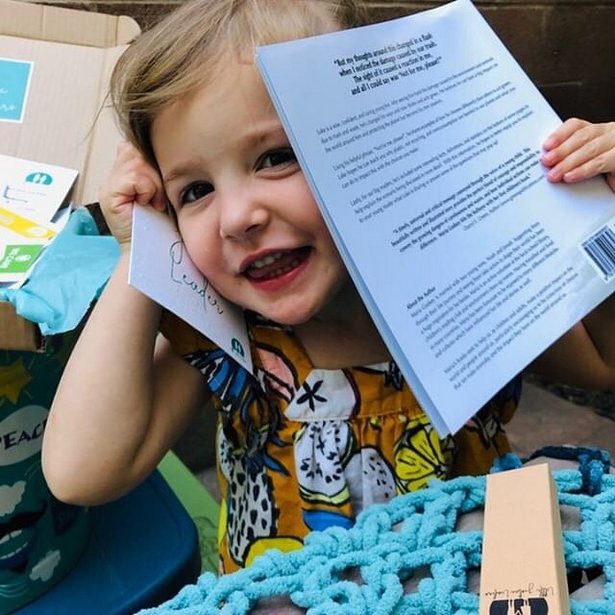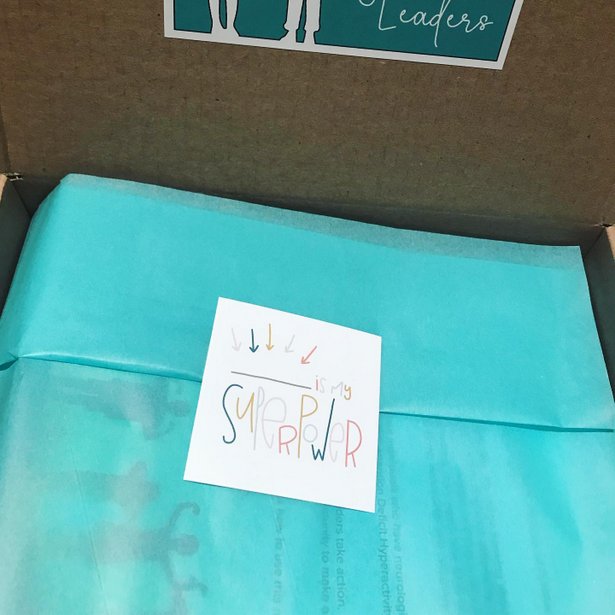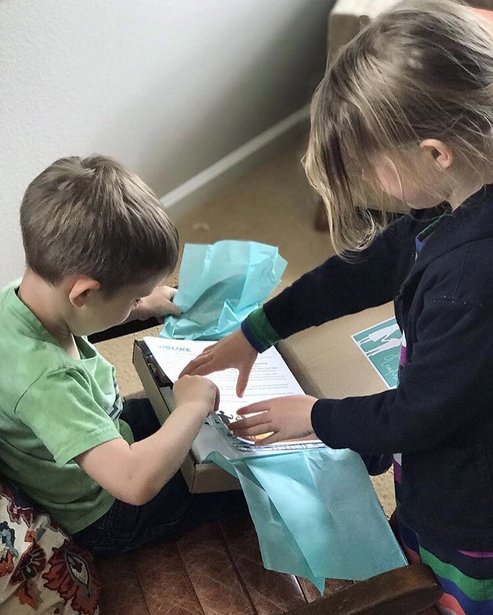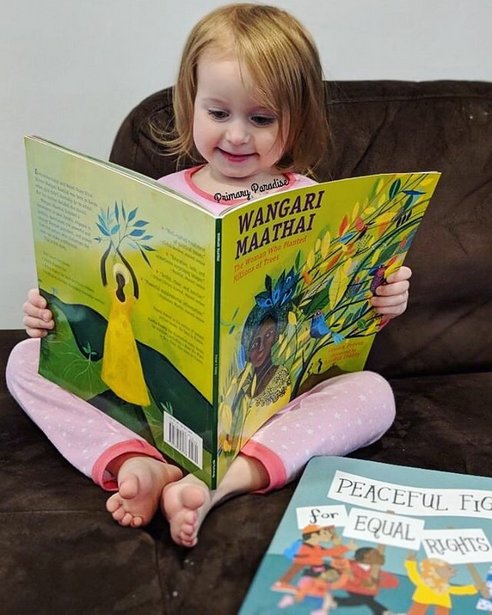 Mutts & Hounds, the quintessential British business behind luxury products for dogs and their owners alike including harnesses and leads, beds, toys, bowls and biscuits is now stocked in Harrods, the world's leading department store in London.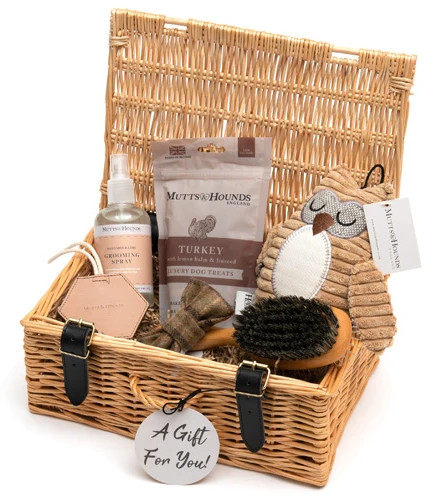 The new Harrods range – now available in store – features a selection of the brand's most iconic pieces including tweed and watercolour cotton dog beds and a Yorkshire tweed pom-pom harness. Bow ties, Italian leather leads, salmon dog treats, neckerchiefs and bone toys in various iconic prints are also available.
The full Mutts and Hounds range available online at www.muttsandhounds.co.uk includes specially formulated dog shampoo, dog treat ceramic storage jars and dog bowls along with a selection of homewares – tea towels and oven gloves – together with new face masks and coverings in the brand's iconic fabrics.
Items can be personalised via the Mutts and Hounds website and staff will be on hand in Harrods to ensure your canine friend finds the perfect fit.
Mutts and Hounds have two hampers which are perfect for Christmas, attached images:
'M&H Dog Gift Hamper – Ultimate Essentials Hamper' RRP £98.45 – https://muttsandhounds.co.uk/collections/hampers/products/m-h-dog-gift-hamper-ultimate-pamper-hamper?variant=29926499254358
'M&H Dog Gift Hamper – Grooming' RRP £57.96 – https://muttsandhounds.co.uk/collections/hampers/products/m-h-gift-hamper-grooming?variant=33107148669014
Both of these hampers can be customised meaning the customer can pick and choose their favourite products to be a part of the hamper.
Celebrate Christmas the eco-friendly, sustainable way with Lexie Drew!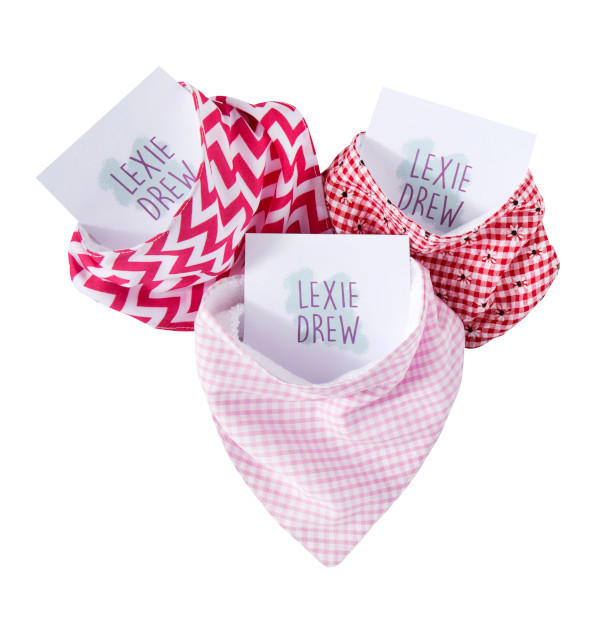 Get your little one in the festive spirit with this beautiful selection of Christmas gifts and accessories from this lovely family start up Lexie Drew. In addition to their full product range, Lexie Drew have designed and curated a beautiful range of Christmas gifts and accessories – perfect for little ones to use at Christmas time. This range includes their best selling Outlaw bib, original bib set (image attached) along with a gorgeous set of accessories including soft bow hairbands and hair clips so your little one can look festive and fashionable at the same time!
The bibs are made from organic bamboo towelling for ultimate absorption ensuring your baby will stay clean and dry throughout the festive period and less mess to clean up!
For high res imagery of the collection, click here. If you would like to sample any of the products, please get in touch!
–
Founded by a 'mummy-daughter' trio who were on the lookout for practical yet stylish bibs, Lexie Drew is a UK family start up specialising in baby products. Their bibs are lined with luxuriously soft, eco-friendly, organic bamboo towelling that keep your little one dry for longer. Lexie Drew also make beautiful hair accessories, muslins, and laundry bags.
Bibs
Made from organic bamboo towelling, Lexie Drew bibs are not only super absorbent, but they are fashionable and super stylish too. Designed specifically to fulfil a need for sufficiently absorbent bibs for serial droolers whilst still looking on trend, Lexie Drew have developed a range of patterns and styles to suit all! The soft, silky texture ensures total comfort, without compromising style or hiding you're little one's outfit for the mini fashionistas out there!
RRP: £6.00 – 12.00
Muslins
100% Cotton Feather Printed Muslins, chosen by 2-year-old Lexie herself. You are never too young to have an eye for fashion! These beautiful muslins are not only absorbent, but multi purpose. They can be used as a light blanket, a breast feeding cover up, cleaning up your baby's milk, for winding, a comforter and more – it's an essential!
RRP: £6.00
Headbands and hairclips
Keep your little one on trend with Lexie Drew's range fabulous range of stylish hair accessories. They come in a variety of prints and are also available in Mummy & Me patterns so you and your mini me can match perfectly together.
RRP: £4.00 – £6.00 (Mummy Hairband RRP: £8.00)
Laundry Bags
To keep your baby's laundry organised, look no further than Lexie Drew's 100% cotton laundry bags. These bags come in a range of prints and sizes to suit every taste and need and are perfect for general laundry as well as swimming lessons and holiday organisation.
Available in:
Small – RRP: £5.00
Medium – RRP: £7.00
Large – RRP: £10.00
Father & Son Bow Tie
Despite Lexie Drew being a female family trio, they have by no means forgotten Dads! For twinning at its best Lexie Drew also have a range of matching bow ties available in navy and black gingham and light and dark denim. For those with girls and boys, combine with the mummy and daughter matching hair accessories for ultimate matching style.
RRP: £8.00
All products listed, as well as a range of designs and products are available from www.lexiedrew.com
Edinburgh's Christmas lights up the capital to thank key workers
Twitter @EdXmas
Facebook.com/EdinburghsChristmas
Instagram @EdinburghsChristmas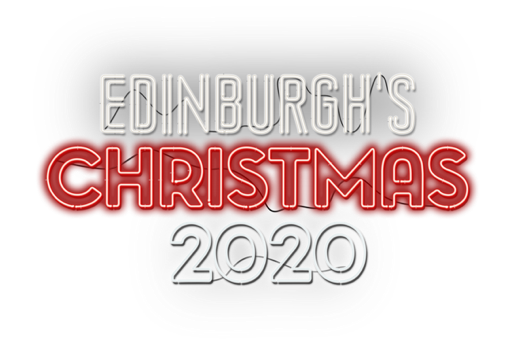 www.edinburghschristmas.com
Edinburgh's Christmas lights are switched on with a specially lit 18 metre Christmas Rainbow on the Mound to accompany the Tree gifted by Norway.
The Christmas Rainbow symbolises both Edinburgh's celebration of Christmas and gratitude for front line workers
Edinburgh's Lord Provost and Norway's Honorary Consul General switched the lights on following an online meeting between the Lord Provost and Vestland County Convenor, Jon Askeland.
Edinburgh looks very different this Christmas to any other year in recent memory. However, despite the lack of any live activity, City of Edinburgh Council and its Edinburgh's Christmas producer, Underbelly, wanted to mark Light Night, the traditional switch-on, which is usually seen by thousands of locals every year, with something different to mark 2020 – the Christmas Rainbow.
The illuminated rainbow, which sits at over 18 metres wide on the Mound and adjacent to the Christmas Tree gifted to Edinburgh by Vestland in Norway, gives thanks to Edinburgh's and Scotland's front-line workers who have given so much during the recent pandemic and so provides a one-off festive celebration for Edinburgh.
The Christmas Tree and the Christmas Rainbow were switched on by The Lord Provost of Edinburgh, Frank Ross and the Honorary Consul General for Norway, David Windmill on Friday the 27th November, which succeeded an online meeting between the Lord Provost and the Vestland County Convener Jon Askeland.
Charlie Wood as co-director of Underbelly for Edinburgh's Christmas said: "There is no denying that Christmas this year will be a tough time for most. Many have lost loved ones and lots of us will be unable to spend the holidays with friends and family due to the Covid-19 restrictions. This was one of the reasons that we wanted to continue the tradition of the Edinburgh's Christmas light switch on, in a safe and physically distanced way, and, most especially, why we wanted to mark what has been such a negative year with the Christmas Rainbow and the Christmas Tree, as symbols of colour, of light, of celebration, of positivity and of gratitude."
Frank Ross, Lord Provost said: "Our annual Light Night signals the start for the festive season for me, but this year, like most things, we are doing it differently. Whilst we can't come together as a city for Light Night, I hope this year's Christmas rainbow helps us enter the festive spirit, spread some happiness whilst celebrating and paying tribute to those in in our communities, NHS, key workers, volunteers and businesses who have gone above and beyond in this most challenging of years.
"With our partners Underbelly, we are committed to do all we can to bring Christmas spirit to the Capital and keep some of our traditions. Our priority throughout remains people's safety and making sure everything we deliver is Covid-secure.
"The Christmas lights will be switched on throughout the city in the coming days and we hope this helps to create a festive atmosphere and I sincerely wish that we can all have the happiest Christmas we can."
David Windmill, Honorary Consul General for Norway said: "In a year when there has been so much change and difficulty for us all it was important for Norway to maintain its tradition of gifting the Christmas tree to the City of Edinburgh.
This beautiful tree in the centre of the city reflects the gratitude of the people of Vestland on the west coast of Norway for help and support in the past and also the hope that this time next year we shall be celebrating the joyous and traditional Christmas in Edinburgh that we all know so well."
Guylian Chocolates lets you celebrate 'your way' this Christmas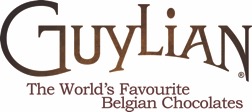 With new shopping habits developing in the UK as a result of lockdown, Guylian, the world's favourite Belgian chocolates, has ensured that this Christmas whatever everyone's 'new normal' turns out to be, all Guylian lovers will be able to buy the chocolate they love from a range of convenient shopping destinations.
Whether you're keen to celebrate Christmas after a tough year, to recreate favourite memories of Christmases' past, or shunning parties for more intimate gatherings, then Guylian has made sure its chocolate range is easily available to everyone and at budgets to suit all pockets.
Here is a quick rundown on key Guylian products and where to find them this Christmas:
Major supermarkets and out of town superstores
Perfect for easy parking and to stock up on all your Christmas decorations and supplies as well as your all-time favourites like Guylian Sea Horses, Guylian Chocolate Bars and mixed selections like Guylian Belgian Classics as well as Guylian's most famous and much loved Guylian Praline Sea Shells. Made using only the finest, hand selected Mediterranean hazelnuts, which are roasted and caramelised to perfection before being blended with premium Belgian chocolate, Guylian's famous Sea Shell chocolates are always a delight, and are sure to please all the chocolate-lovers in your life. Available in a 250g box (22 pieces; RSP £5), or for a more decadent gift, a 375g box (33 pieces; RSP £7.50).
If you're a keen sharer, then you'll also find Guylian Temptations new 323g pouches exclusively in Sainsbury's this Christmas. Put a welcoming bowl of Guylian Temptations on your hall or coffee table to treat guests. These individually wrapped Sea Horse shapes made from 100% pure cocoa butter, in delicious options including Original, Crunchy Biscuit, Caramel, and Milk Truffle – and are also perfect for filling DIY advent calendars for younger members of the household. RSP £3.50 at Sainsburys.
Digital deliveries – including major supermarkets and Ocado
With online grocery sales set to grow 33% in 2020 (Mintel) more people are indulging in virtual grocery shopping than ever before. Guylian Chocolates are available to order online for home delivery from all the major supermarkets, Ocado and a host of specialist online retailers like Moonpig. For that special gift, visit www.guylian.com.
Convenience Stores
Perfect for the last-minute dash or for those who don't want to travel far from their front door, you'll find a great choice of Guylian Sea Shells, Guylian Sea Horses, Guylian Temptation pouches and Guylian Chocolate Bars at a range of convenience stores like Co-op, Budgens, Londis and Spar.
New Guylian Chocolate Bars are a great treat to enjoy anytime, anywhere. The four individually wrapped 25g bars ensure a deliciously fresh chocolate experience every time and are available in Milk Chocolate, Salted Caramel, Hazelnut and 70% Dark with an RSP of £1.99.
High Street Stores
Doing some of your Christmas shop at the likes of B&M, Wilkinson, Home Bargains, Superdrug, The Range, Poundland or TKMaxx? Choose from a specially selected range for great value gifts and stocking fillers.
For example, Guylian Milk Truffle Seahorses (70g) RSP £1 and Guylian praline Seahorses (336g) RSP £5.
One Less Present: Giving nothing means everything

This Christmas, bright red billboards touting Nanna's getting nothin' and Dad's getting diddly-squat are all part of leading child protection organisation, Act for Kids' Christmas initiative: One Less Present.
New to One Less Present 2020 is the One Less Gift Card, a cashless gift card to give to your loved ones.
Instead of the gift card being loaded with funds, money is donated to Act for Kids to help fund life-changing therapy and support services for children and families, who have suffered trauma from neglect, sexual, emotional, and physical abuse.
Act for Kids CEO Dr Katrina Lines said One Less Present was a way to celebrate the Christmas spirit, while inspiring conversations about gift giving.
"Parents might encourage their child to go without a present from Santa to help a child less fortunate, adults might give One Less Gift Card to loved ones and businesses can even give One Less Gift Card to employees or clients," Dr Lines said.
It could also be a creative way to make secret Santa presents mean a little more.
"Supporting One Less Present will help benefit some of the 45,000 children and families Act for Kids assists each year."
Give One Less Present and get a One Less Gift Card via www.onelesspresent.com.au
Tissot
Boasting more than 165 years of history, embodying quality and innovation, Tissot has cemented itself as one of the biggest watch brands in the world. The plus sign in the logo symbolises the Swiss quality and reliability Tissot has shown since 1853. The watches, sold in more than 160 countries, are authentic, accessible and use special materials, incorporate advanced functionalities and meticulous design. Tissot stands by its signature, Innovators by Tradition.
The brand is also closely associated with the world of sport through its role as Official Timekeeper and its partnerships with various sports disciplines; including basketball with the NBA and FIBA, cycling with the Tour de France and motorsports with the MotoGP.
THEN AND NOW: THE ULTIMATE TECH GIFTS TO BUY FOR TECH FANS – BY AGE GROUP
Tamagotchis are recommended for Generation Z, Game Boys for Millennials and Etch A Sketches for Generation X
Consumer spending experts launch Retro Tech report
In a year which will see many drawing on nostalgia from Christmases gone by in order to make this 25th December pop, money.co.uk has released a list of the ultimate presents to buy technology fans, according to their age, which will take them right back to their beloved childhood Christmases.
The research commissioned by money.co.uk*, has revealed the gadgets each age misses the most from times gone by – and how much these memorable gifts will set the gifter back.
Those looking to provide Generation Z-ers with festive nostalgia should look to everyone's beloved first digital pet, 1997's Tamagotchi.
The data shows that 16-24 year olds miss this humble device the most missed.
The egg-shaped Japanese digital pets remained hugely popular throughout the late 90s and 2000s and were owned by more than 1 in 3 adults now aged between 16-24 (38%).
A Tamagotchi is likely to set gifters back by just £26 – which is not a huge increase on the original 1997 RRP of £14.
For those gift shopping for the younger Millennial who has everything, the classic Gameboy is a safe bet.
The 1989 handheld console came up top in the list of tech those aged 25-34 miss the most – with more than 1 in every 2 (51%) of this age group surveyed having owned this device at some point.
However, this gift is better saved for someone extra special, as they currently retail for £192 on eBay – an eyewatering increase on the original retail price of £67.40.
The retro tech gift most likely to raise a smile on Christmas Day amongst the older Millennials and younger Generation Xers surveyed is the comparatively low-tech Etch a Sketch.
Almost half 49% of this age group claim to have owned one of the then-innovative mechanical drawing toys when they were younger.
What's more, this makes for an affordable stocking filler at just £20 when bought on eBay today.
The iconic Commodore 64 is the key to putting a twinkle in the eye of older Generation Xers on Christmas Day according to the data.
More than 1 in 4 of this group (26%) owned a Commodore 64 and 1 in 5 (19%) say they still feel nostalgic towards this ground-breaking gaming computer.
Compared to the original RRP of £399 – equivalent to £1,418 today – this early computer is available on eBay for a comparatively bargainous £72.
Salman Haqqi, personal finance expert at money.co.uk comments: "It's fun to look back at some of the iconic tech through the ages and to see how the costs of these items have changed since their launch date.
"It's also interesting to see how much people were willing to spend on some of these pioneering pieces of tech and how far we've come in terms of the advancement of the technology and the variety of devices that are now available at much more affordable prices.
"Most of the nation's favourite pieces of retro tech have depreciated in value over time as we'd expect, however there are a few standout items such as the iconic Gameboy that have since become collector's items and now surpass their initial launch cost, with inflation applied."
The Perfect Retro Gadget Gifts for Tech Fans
Age Group
Device
% of age group that owned one
UK launch
Original RRP
Cost with inflation
Today's eBay Price
16-24 yrs
Tamagotchi
38%
1997
£14
£25.65
£26
25-34 yrs
Gameboy
51%
1989
£67.40
£168.80
£192
35-44 yrs
Etch a Sketch
49%
1960
£2.31
£53.55
£20
44-55 yrs
Commodore 64
26%
1982
£399
£1,418
£72
To help you save on new technology this gifting season, discover money.co.uk's great range of 0% purchase credit cards that provide long interest-free periods with low APR. For more information, visit: https://www.money.co.uk/credit-cards/0-purchases-credit-cards.htm.
To celebrate the nation's favourite retro gadgets, money.co.uk has created a visual timeline featuring some of the most iconic tech launches of the last century, their launch dates, original cost at the time of launch, costs with inflation applied and resale costs. To view the timeline, visit: https://www.money.co.uk/guides/retro-tech