Full, thick hair is just a few sprays away
Mane UK: The 1980s post-transplant treatment that turned mainstream
Talking about hair loss is starting to lose its taboo but that does not make it any less difficult for those experiencing it. It is thought that around 70% of women will experience female patterned baldness by age 70 and by the age of 50 approximately 85% of men will have significantly thinner hair. Hair transplants are not a viable option for all but luckily Mane UK provides a clever solution for instant, full, thick hair in just a few sprays.
Originally a product used as a post hair transplant treatment, Mane's Hair Thickening spray and Root Concealer quickly became a cult go-to due to its ability to instantly add volume to areas of thinning hair without the tell-tale signs of old school hair fibres. How? By using micro-mineral technology this hi-tech spray bonds to the hair transforming fine hair and gives full coverage in thinning areas. The smart formulas restore the appearance of hair back to its former glory. Their delicate spray does not weigh down the hair but instead emulates hair fibres to give an all over thickness as well as helping to perfect the hairline. End result? A thick, lustrous head of hair and immediate boosted self-confidence.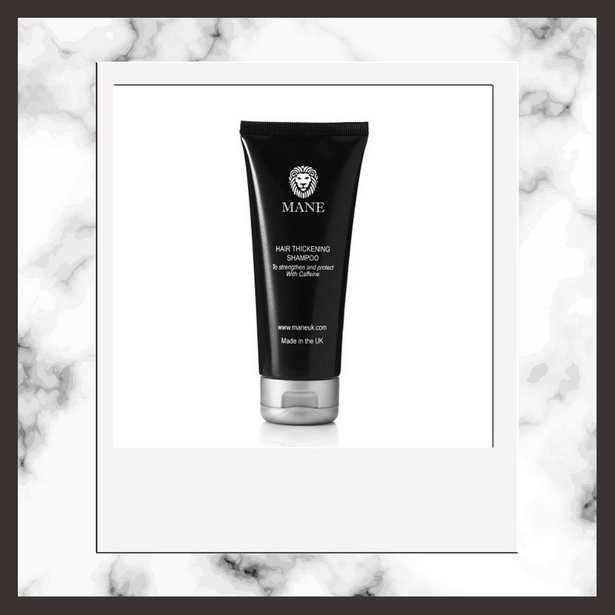 Hair loss is typically associated with a man's fading hairline. However, it can come in many forms and vary from patterned baldness to thinning areas of the hair. Mane UK's signature spray is designed to help those who are experiencing balding, thinning hair or can provide a bit of extra 'umph' for those wanting to vamp up their style. This delicate spray does not weigh down the hair but instead emulates hair fibres to give an all over thickness as well as helping to perfect the hairline.
With 11 different shades to choose from, all of which can be mixed, Mane UK is the affordable, quick solution to hair loss that can transform an individual's confidence.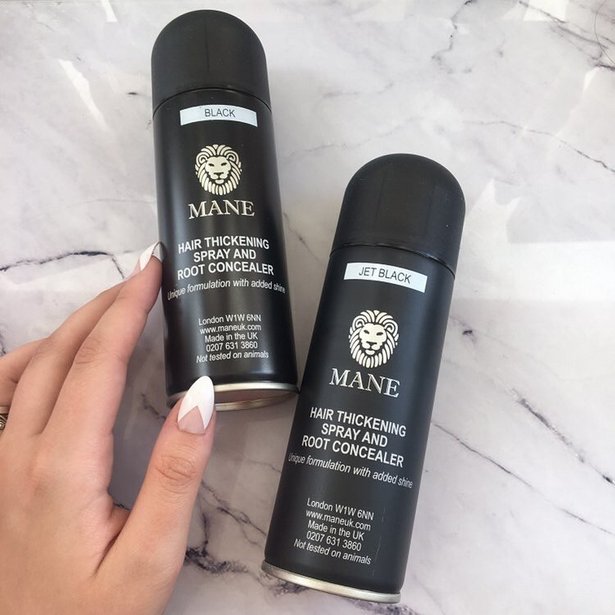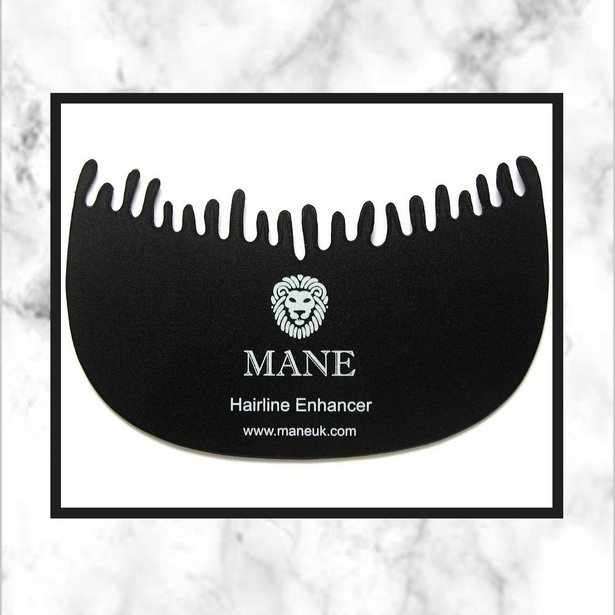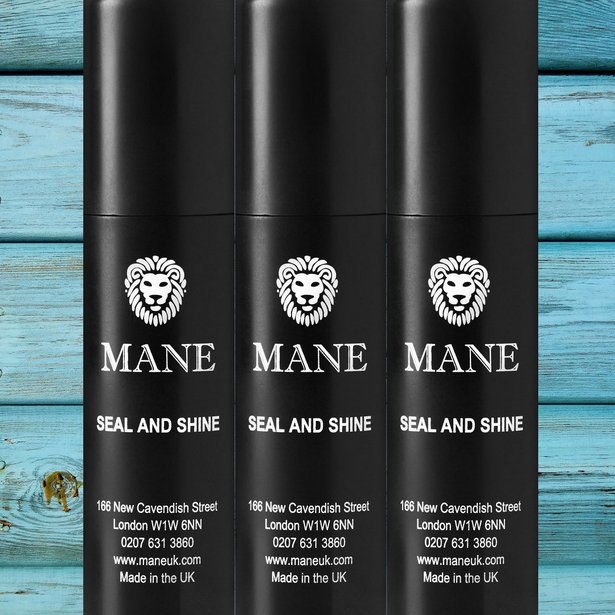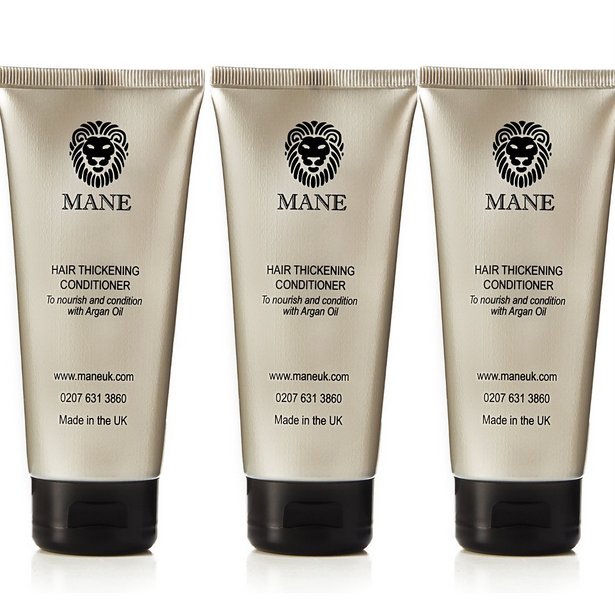 SLEIGH BELLS RING AT PAUL: CHRISTMAS 2020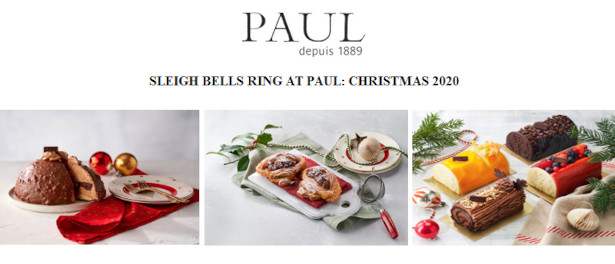 We can't let Covid cancel Christmas, the celebrations must go on, and spreading some well-needed festive cheer is family-run French artisan bakery, PAUL. The legendary Mince Pie Croissant is back with an award win in tow from Good Housekeeping Magazine – 'Best Alternative Mince Pie 2020' – as well as new UK-wide baking kits, a gingerbread éclair and, adding a touch of Christmas class to your table, show-stopping celebration cakes.
UK-WIDE BAKING KITS
(Available online for Nationwide delivery from 11th November)
NEW Christmas Cookie Tree (£20)
This fabulous kit includes five star-shaped cookie cutters in a range of sizes, a wooden stand, 450g PAUL flour, baking powder, icing sugar and golden sprinkles. All you need to create your very own sparkling, edible Christmas tree.
NEW Festive Loaf (£30)
Bread-making made easy – this kit contains everything you need to bake the perfect festive loaf including; 450g strong white bread flour, 15g active dried yeast, sultanas, raisins, cinnamon and nutmeg, a bread proving basket, a PAUL cotton sac a pain for keeping the bread fresh, a dough scraper, and recipe booklet.
CHRISTMAS CAKES
(Available in-store and online for collection and delivery from 24th November. Pre-order from 2nd November)
NEW The Mystère (£28.95, Serves 8)
Think giant Ferrero Rocher with a French twist – a guaranteed crowd-pleaser. Beneath the milk chocolate dome with hazelnut pieces, you'll find layers of ground almond biscuit, chocolate and almond sponge, white nougat and praline cream.
NEW Christmas Forest Yule Log Cake (£38.95, serves 8)
A yule log with a difference – decorated with festive holly leaves, berries & pinecones. Slice through chocolate shavings to reveal the circular wooden rings made from chocolate Jaconde sponge and chocolate buttercream.
Chocolate Praline Yule Log (£19.95, serves 4, £36.95, serves 8)
A firm Christmas favourite, this impressive centrepiece is filled with 70% dark chocolate bavarois cream, crispy praline pieces, cocoa Genoise sponge and almond dacquoise biscuit. Finished with a mirror chocolate glaze, topped with chocolate curls and a decorative dark chocolate plaque.
Chocolate Yule Log (£17.95, serves 4, £28.95, serves 8)
This rich and indulgent chocolate log is filled with 60% dark chocolate mousse and cocoa joconde biscuit and covered with a smooth chocolate buttercream. Delicate finishing touches include nibbed hazelnuts, a milk chocolate pinecone and dark chocolate holly leaves.
Coconut & Passionfruit Yule Log (£19.95, serves 4, £36.95, serves 8)
For exotic fruit lovers, this one is for you. Featuring an almond dacquoise biscuit base topped with a creamy coconut mousse, slice through to reveal an exotic compote centre of passionfruit, mango and dragon fruit. The cake is finished with a passionfruit glaze and white chocolate end pieces, topped with tropical physalis and star fruit.
Red Fruit Yule Log (£19.95, serves 4, £36.95, serves 8)
A very berry yule log featuring an almond dacquoise base layered with blackcurrant mousse and whole blackcurrants, surrounded by a sweet raspberry mousse. Decorated with fresh berries and finished with white chocolate end pieces, this festive red bûche makes the perfect table centrepiece.
MINCE PIE CROISSANT, GINGERBREAD ECLAIR & FESTIVE LOAF
(Available in all PAUL shops across London and Oxford from 17th November)
NEW Gingerbread Cream Éclair (£3.95)
This limited-edition seasonal éclair is filled with a gingerbread flavoured pastry cream, topped with a chocolate glaze and scattered with gingerbread crumb and gold sprinkles.
Mince Pie Croissant – Good Housekeeping Magazine Christmas Taste Test Winner 2020 (£2.65)
Everyone's favourite festive breakfast is back for another year – the classic PAUL all butter croissant filled with rich, sweet mincemeat and dusted with icing sugar.
NEW The Stolliche Festive Loaf (£11.95, 600g)
A festive hybrid of brioche and stollen, enriched with raisins, sultanas, glacé cherries, candied orange peel, lemon zest and flaked almonds, complete with a dash of rum and brandy and a marzipan roll running through the centre.
Instagram: @PAUL_BakeryUK
Twitter: @PAUL_Bakery
To find your nearest PAUL shop, please visit: www.paul-uk.com
John's Crazy Socks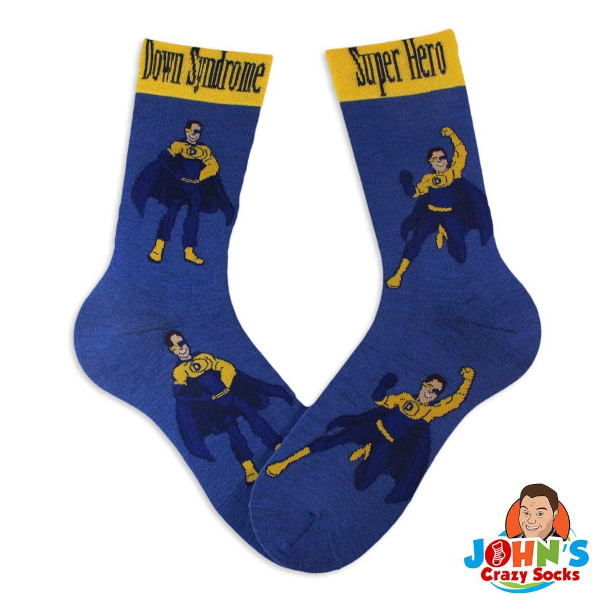 1. Buddy Walk Socks
2. Beer Tap Socks
3. Stars & Moon Socks
4. Polar Plunge Socks
5. Beer & Pretzel Socks
6. Down Syndrome Superhero Socks
7. We Are Stronger Together Face Mask
Pure Everlasting Protection.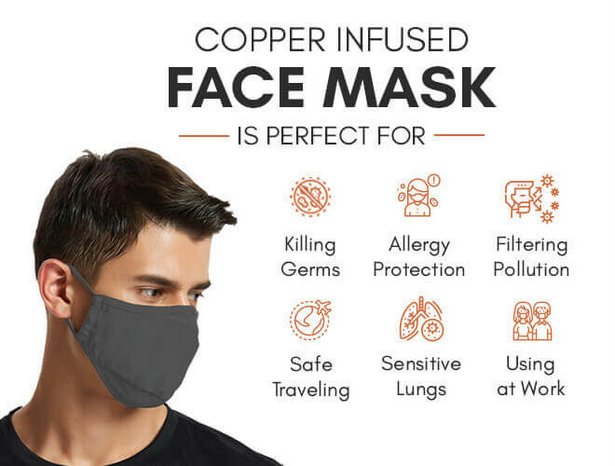 High quality anti-microbial copper- infused lifestyle products that are completely natural, non-chemical and durable.
The first layer of defence against the spread of infectious diseases through selling a vast range of high-quality copper infused, durable, non-drug, non-invasive and affordable anti-microbial products.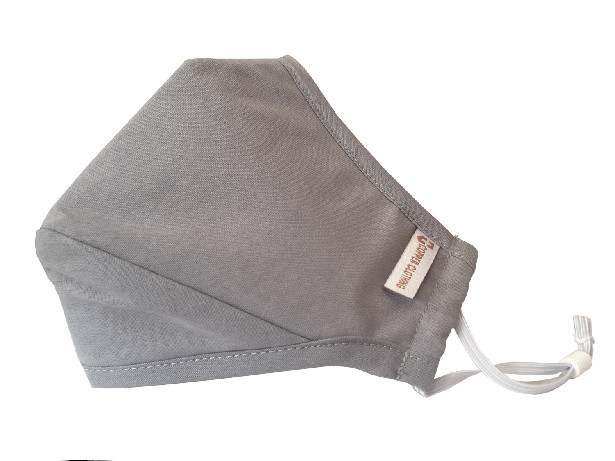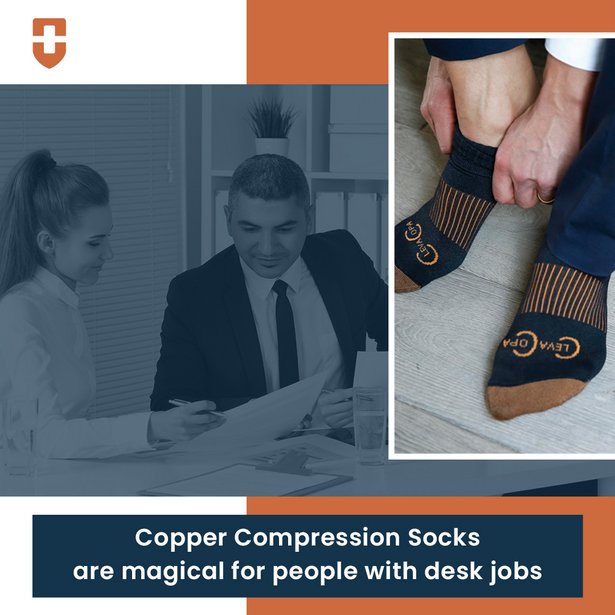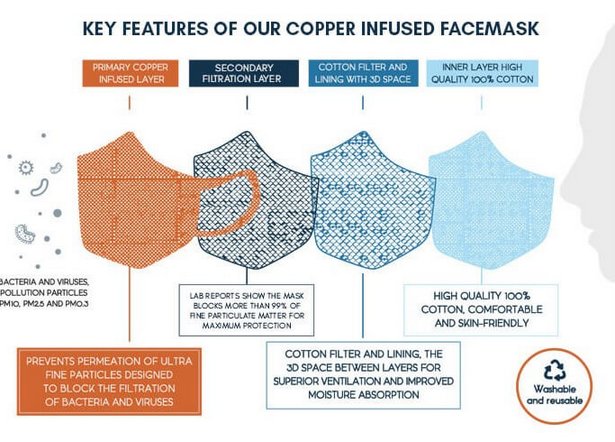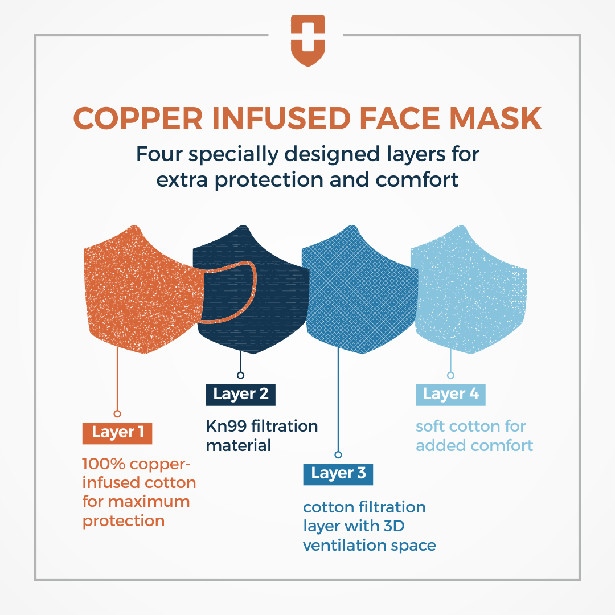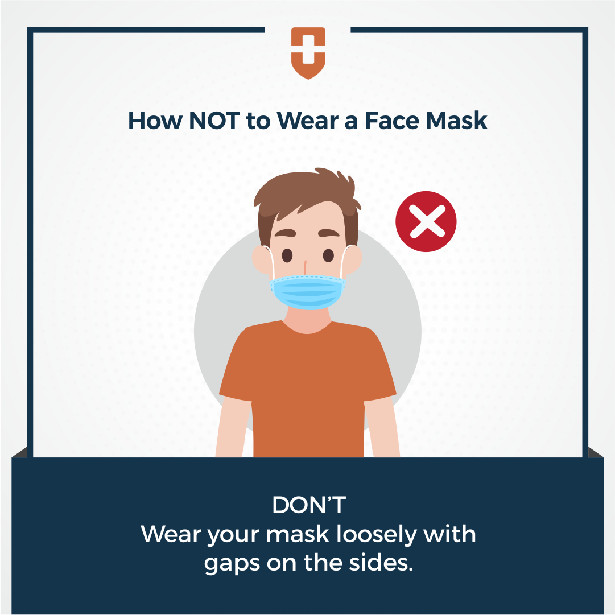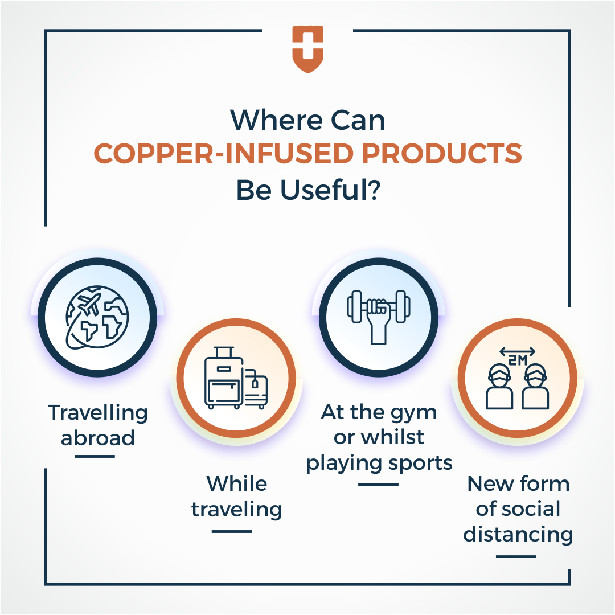 Independent retailer earlybird has a range of festive gifts
For Her
For yoga lovers that can't get to the studio or can't quite manage a downward dog after Christmas lunch, this could be the next best thing. This gorgeously illustrated 500-piece yoga puzzle takes you into your mindful place without leaving the front room. £15 – available at www.earlybirddesigns.co.uk/shop
For Him
Do you know someone with a love for Fontaines D.C. b-sides? Do they have a passion for obscure Skepta remixes? Who always goes for the rare Japanese imports? Then these Giant Music Snob socks could be just the thing this Christmas. Soft cotton, made to fit men's shoe size 7 to 12. £9.99 – available at www.earlybirddesigns.co.uk/shop
THE ULTIMATE CHRISTMAS GIFTS FROM B&Q

11th November, 2020: 2020 saw DIY fever grip the country, with more people than ever undertaking projects in their homes and gardens. In fact, research from B&Q revealed that two-fifths of us became more motivated to do home improvement as a result of the Spring lockdown. And with more than 87 percent of people seeing their homes as their sanctuary, it's no wonder that we're looking for ways to improve our spaces.
Following the nation's reignited love for home improvement, DIY gifts are set to be top of the Christmas gift list this year as shoppers look to hone their renovation skills and get a head start on 2021 projects. So, whether it's drills and drivers for the person with all the pictures to hang or garden hand tools to lovingly tend to that herb garden, there really is something for everyone this Christmas at B&Q.
As an essential retailer our stores remain open and we continue to use the stringent social distancing measures that we have put in place. Customers are also able to place orders online for Click + Collect, as well as home delivery.
GIFTS FOR THE HOME IMPROVER – Research found that increased time at home due to Covid-19 lead more than half (53 per cent) of Brits to realise the number of DIY projects that need doing in their house, and 51 percent actually found these tasks therapeutic rather than just traditionally functional. But whether a seasoned pro or a relative newbie, these products make for a great Christmas gift for DIYers:
Magnusson 60 piece Hand
tool kit – £45
Ideal for anyone who has caught the DIY bug this year, this brilliant tool kit includes all the essentials for everyday repairs.
Stanley 16" Plastic Toolbox – £9
Know someone with all the tools and nowhere to put them? Ideal for transporting and storing equipment, this toolbox comes with organising compartments built into the lid.
Bosch IXO 3.6V Li-ion Cordless Screwdriver – £30
This cordless screwdriver has an integrated soft grip making it easy to use for everything from tightening loose screws to assembling flat packs.
GIFTS FOR GARDEN ENTHUSIASTS – Gardening became one of the UK's top projects this year, with 48 per cent of Brits saying they have an outdoor project planned in the next 12 months. For any green fingered friends and relatives, look no further than these ideal stocking fillers:
GoodHome Durum Trowel – £5.92
This rustic hand trowel will make light work of weeding as it's made from FSC ash wood for strength and durability.
La Hacienda Panama Cast iron Chimenea – £45
This chimenea is perfect for keeping warm after the sun goes down or just creating a cosy, inviting atmosphere.
Acorn Treat Feeder – £10.68
The decorative acorn design enables this feeder to blend into any modern or traditional garden. What's more, the feeder is easy to hang, fill and clean.
GIFTS FOR A COSY HOME LOVER – There was an almost universal consensus (nine out of ten Brits) in the research that our homes play a key role in making life better and 57 percent realised that their home is more important in light of Covid-19 lockdown. For cosy finishing touches, why not pop one of these under the tree for a loved on?
Azur Herringbone Blue & white Cushion- £8
Cushions bring a burst of colour and a dash of comfort, making them the perfect gift for any home lover.
Arrangement of Houseplants in 17cm Ceramic Pot – £14
Add a striking feature to any home with this easy to care for houseplant that flowers all year round!
Colours Lami Geometric Multi Color Doormat – £8
Not only a colourful welcome for guests, this door mat is made from coir so it's hard wearing and helps keep halls dirt free.
GIFTS FOR TECH GEEKS – Results also showed that our homes are considered so important to us and have the ability to make life better due to the sense of security that they provide. Given the starring role our homes have played in 2020, these smart home security devices are an ideal present for tech lovers:
Nest Hello Video doorbell – £205
Talk to visitors at the door from anywhere with a smart doorbell. What's more, this gadget detects people at the door even if they didn't ring, making it great for security too.
Ezviz HD Indoor Smart Security Camera – £38
Available from December instore & online, the magnetic base and mounting kit means you can adjust the camera to monitor just about anywhere.
Philips Hue Bridge White – £50
Whether it's waking up or being welcomed home, this smart bridge connects to up to 50 Philips Hue lights (also available at B&Q) giving you voice control over the ambiance of your entire home.
Krispy Kreme Christmas Doughnuts

Who doesn't love doughnuts? Enjoy the sweetest gifts of all this Chrimbo with Krispy Kreme's Christmas Jumper doughnuts:
Ugly Jumper (RRP £2.25) – with a caramel and chocolate filling and ugly jumper decoration – yule love it
Rudolph Reindeer (RRP £2) – Krispy Kreme's signature ring doughnut with a caramel flavor icing and reindeer decoration – Merry Christ-moose!
Santa Belly (RRP £2.25) – with a kreme filling, berry flavour icing and santa belly decoration – let the sleigh bells ring
Peppermint Plaid (RRP £1.85) – Krispy Kreme's signature ring with a peppermint flavor icing and jumper decoration – treat yo'elf
A box of donutsDescription automatically generated
Krispy Kreme Christmas Creation Kit (RRP: £14.95 + delivery)
Say Merry Christmas to your friends and loved ones in the tastiest way possible. The Krispy Kreme Christmas Creations Kit is a great way to have fun, decorate doughnuts and get into festive spirit! The kit comes with 4 Original Glazed ring doughnuts and a mixture of festive icings and toppings.
Keep your eyes peeled on the Krispy Kreme website as the limited-edition festive Creation Kits will be launched soon.

THE HOT LYNX LIST
LYNX REVEALS ITS TOP GIFT SET BUYS FOR 2020!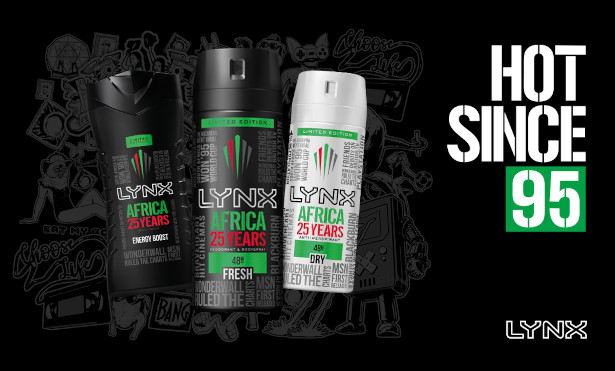 Christmas isn't Christmas without Lynx, so to ensure the nation has its favourite (and most classic) gift, the iconic deodorant brand has released its most exciting gifting range yet! With a selection of gift sets for guys and girls alike, Lynx has stepped up its offerings to ensure everyone has a little Lynx this Christmas.
Spread the love and spray the Lynx this Christmas!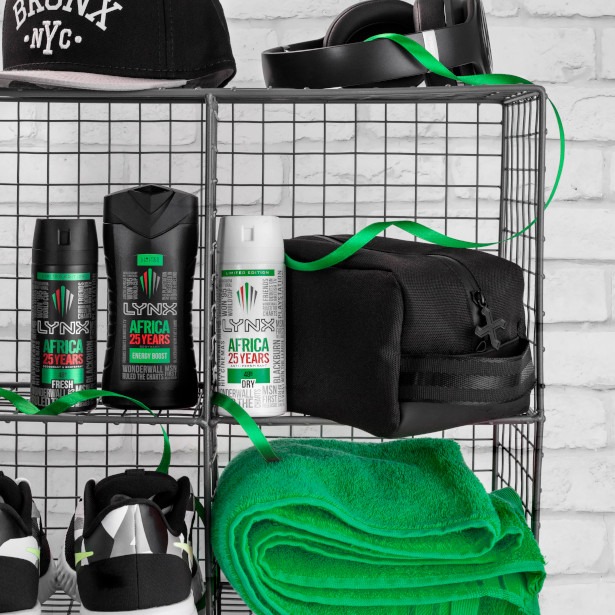 LYNX AFRICA 25 YEAR WASH BAG GIFT SET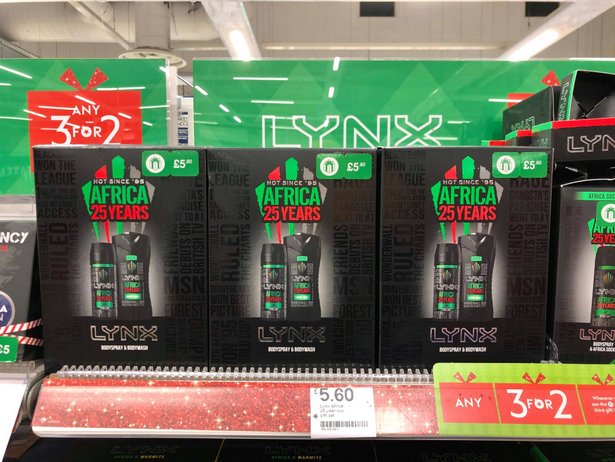 For the man in your life who's worn it since he can remember or the hard to buy for teen, cult-classic, Lynx Africa, is a must-have under every Christmas tree. This set includes; Africa Body Wash, Body Spray, Anti-Perspirant and a stylish wash bag to keep stocked up with Lynx goodies all year round.
RRP: £12.00 . Available at Boots /nationwide.
LYNX ALL STARS TRIO & MANWASHER GIFT SET
Variety is the spice of life, and this fantastic trio gift set definitely has that covered with three fragrances in one handy set. The classic Lynx Gold Anti-Perspirant offers sweat protection for up to 48 hours, helping guys be the most confident they can be. The Lynx Ice Chill Body Spray provides fresh zesty notes of frozen mint and lemon, lowering skin temperature by 6 degrees.
Finally, the Lynx Leather & Cookies Body Wash, a 3 in 1 for body, face, and hair, is the ultimate grooming companion. With base woody notes, creamy musk and top notes of mandarin, this body wash will cleanse and leave guys smelling great.
RRP: £10.00 Available at Wilko and Amazon.
LYNX BODY SPRAY & SOCKS COLLECTION GIFT SET – 5 DAYS 5 SPRAYS
Go all out this Christmas with this one-of-a-kind gift for the ultimate Lynx lover. The Body Spray & Sock's collection gift set is ideal for the guy who likes to be organised for the working week, with five pairs of Lynx socks and five matching body sprays including iconic Lynx scents from the ages.
RRP: £20 (Price drop £15). Available exclusively at Superdrug.
LYNX AFRICA MARMITE DUO GIFT SET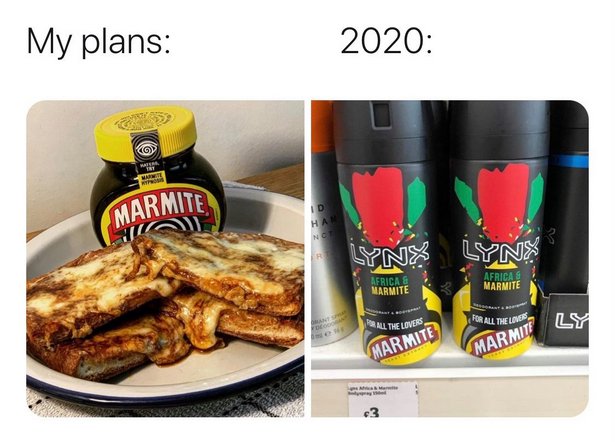 One of 2020's most unlikely collaborations saw Lynx and breakfast legend, Marmite, team up to launch Lynx Africa & Marmite body spray and wash, a dubious duo that ignited serious debate across the nation.
Now, for Christmas 2020 buy the lover (or hater) in your life a gift that will make them a Marmite-y magnet throughout the season. The gift set is heaven scent – with Body Spray (150ml) and Body Wash (250ml) that contains aromatic notes of lavandin, white moss, and green herbs, along with woody profiles of creamy sandalwood and cedarwood – unexpectedly met with a salty punch of Marmite.
RRP: £5.60. Available at Boots and Amazon
LYNX ATTRACT FOR HER WASH BAG GIFT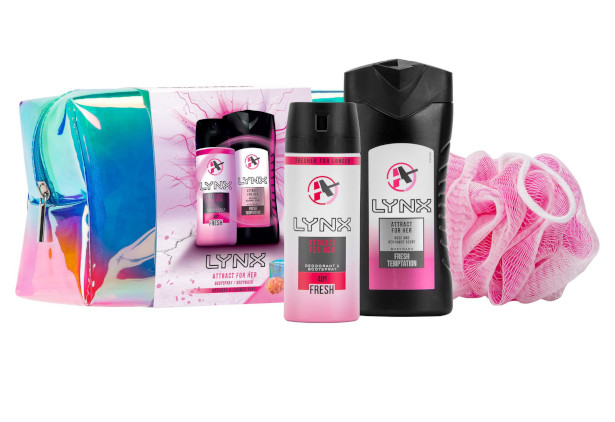 Lynx is also pleased to offer 'something for her' within its gifting range for 2020. This Lynx Attract For Her wash bag is the perfect splash of colour for any stocking and includes two products that smell great.
The Attract for Her deodorant body spray has refined aromas of Rose and Bergamot – a distinguished scent and the perfect gift for women who want to up their personal care game.
The set also includes a body wash and light pink shower puff all stored inside a colourful wash bag, perfect for restocking with Lynx products throughout the year.
Available nationwide and online for £8.99 at Amazon.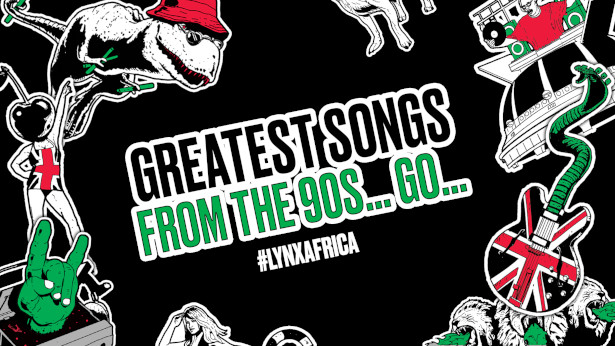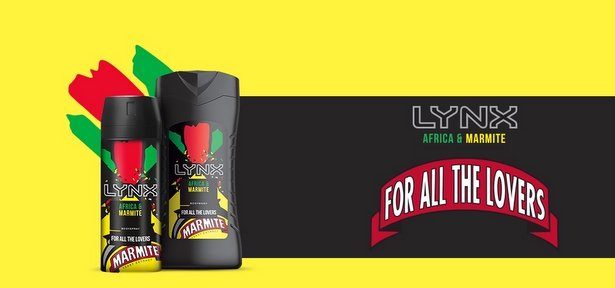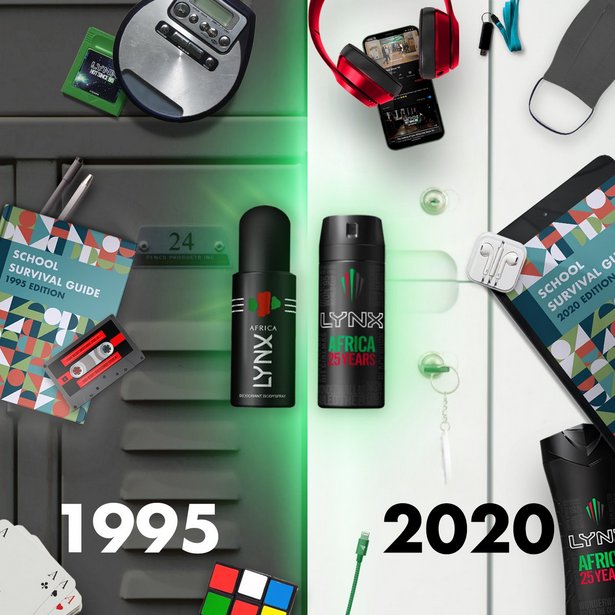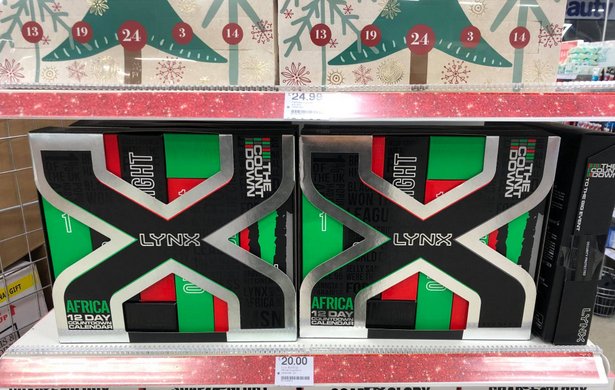 One Hundred Steps: The Story of Captain Sir Tom Moore Hardcover
by Captain Tom Moore (Author), Adam Larkum (Illustrator)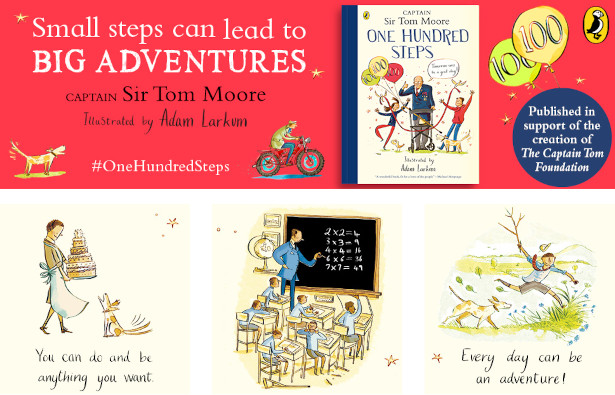 A book about adventure, about family, about never giving up, and about what we can achieve when we work together.
see more and buy at :- www.amazon.co.uk/One-Hundred-Steps-Story-Captain
This is an inspirational picture book, published in support of the creation of the Captain Tom Foundation, which tells the incredible story of the man who walked 100 laps of his garden and captured the heart of a nation. Fully illustrated for younger readers, and following the key moments from Captain Tom's incredible life, the book shows what is possible when we come together and never, ever give up.
Captain Tom Moore was born in Yorkshire in 1920. With the outbreak of World War Two he enlisted in the British Army and served throughout the war. He holds two Guinness World Records, for the largest sum ever raised by an individual charity walk, and for being the oldest person ever to have a number one hit single. He lives with his family in Bedfordshire. He set up the Captain Tom Foundation to help people help other people.
@captaintommoore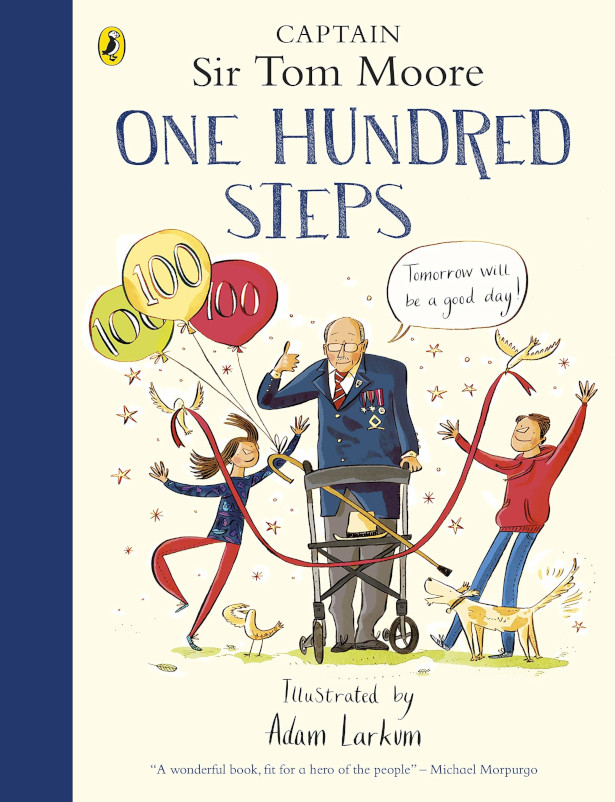 Chromecast with Google TV
The perfect companion for your Christmas movie marathons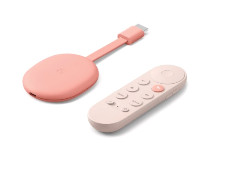 Price: £59
Availability: Available from the Google Store, John Lewis, Argos, Currys, Amazon and Tesco
Colours: Snow, Sky & Sunrise
Images: Found here
Key features include:
A brand new entertainment experience available in three standout colours, Snow, Sky and Sunrise
The new Chromecast has a voice-controlled remote which features a Google Assistant button, so you can search for specific TV programs, or by mood, genre, actor and more. You can also use your voice to mute what you're watching, rewind and much more
And with all your streaming platforms linked together on the home screen, you don't need to worry about flicking from Netflix to Amazon Prime Video and Disney+
Enhanced parental controls mean you can relax in the knowledge that your kids are safe to watch away
Mamas & Papas' Christmas Shop is a cornucopia of Amazing Christmas Gifts for Amazing Chrtistmas Memories!
Christmas Wishes Bauble – Lovingly hand painted and comes in a keepsake box. Available in Red, Blue or Pink. £10
Our 2020 Christmas bauble is perfect for celebrating your little one's first Christmas. It's been lovingly hand painted with a cute Santa and Rudolph design, and finished in traditional festive colours. It even comes with a co-ordinating presentation box, perfect for wrapping up as a gift or for storing away until next year.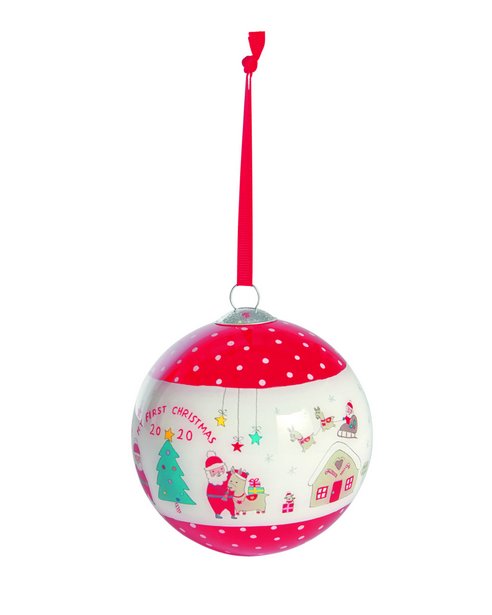 Penguin Linkie Toy – Perfect for busy little hands that are keen to explore. Also comes with a handy teether – perfect for sore gums. £8
This cute Christmas penguin will make a great travel buddy for your little one. It can be easily clipped onto your pushchair or carrycot to keep baby smiling whilst you're out and about, and is made from super-soft fabric that's lovely to feel and cuddle. And thanks to the teething ring, it'll help to soothe sore gums.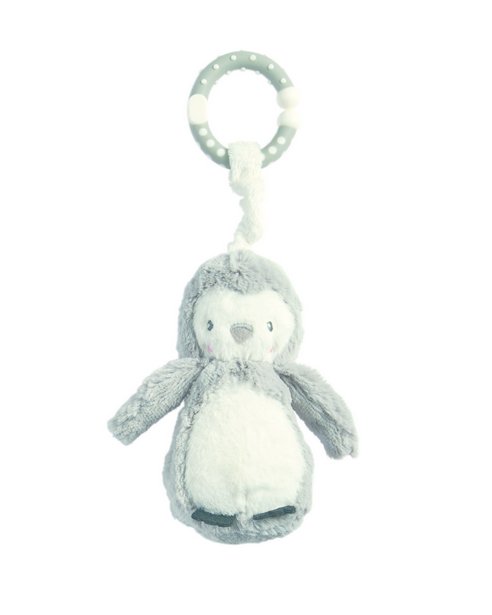 Penguin Comforter – Made with reassuringly soft jersey fabrics, featuring a festive penguin character. £12
Your little one will enjoy cosy winter cuddles with this festive penguin comforter. Made from the softest fabrics, it'll feel lovely for baby to snuggle up with at nap times. It's got a lovely embroidered 'Baby's First Christmas' slogan on the blanket, – perfect for wrapping up as a cuddly gift.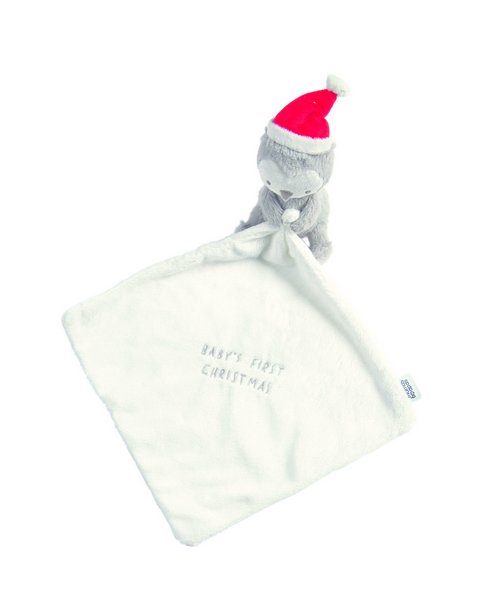 Santa Activity Book – Your little one will love listening to you read the rhyming Christmas story in this lovely activity story book. With plenty of hidden features like crinkles, soft fabrics and colourful 3D details, baby will enjoy feeling and playing with it. And because it's got a teething ring, it'll help soothe those sore gums too. £12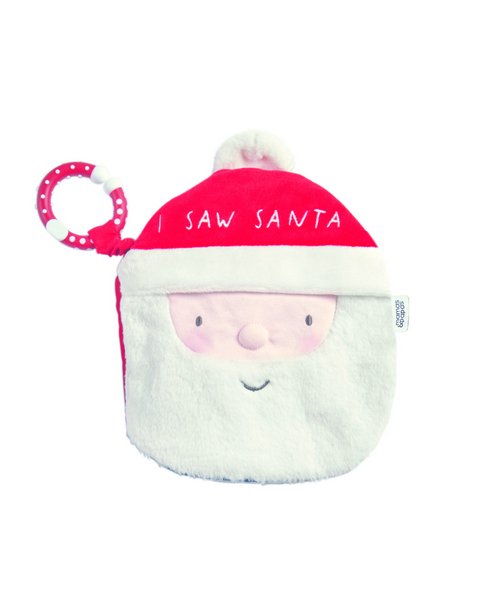 Small Santa Stocking – Christmas Wishes Santa stocking. Features a festive and playful design with super soft fabrics. £10
Perfect for hiding little stocking fillers, this embroidered stocking will look the part hanging on your fireplace ready for baby's first visit from Santa. Made from super-soft fabric with a cute Santa character detail, baby will love discovering all the treats waiting for them inside on Christmas morning.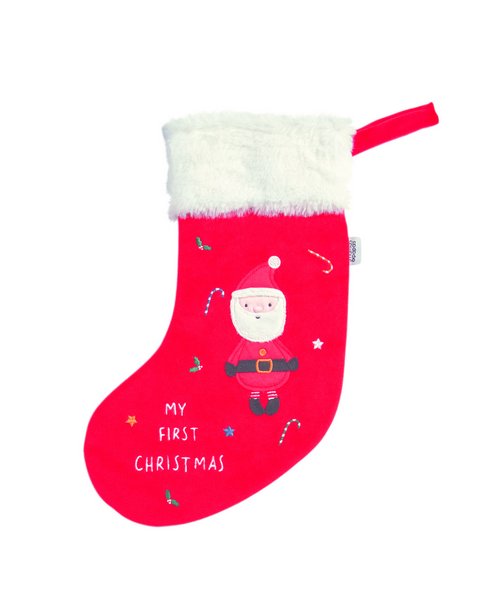 Small Penguin Stocking – Christmas Wishes Santa stocking. Features a festive and playful design with super soft fabrics. £10
Perfect for hiding little stocking fillers, this penguin embroidered stocking will look the part hanging on your fireplace ready for baby's first visit from Santa. Made from super-soft fabric with a cute penguin character detail, baby will love discovering all the treats waiting for them inside on Christmas morning.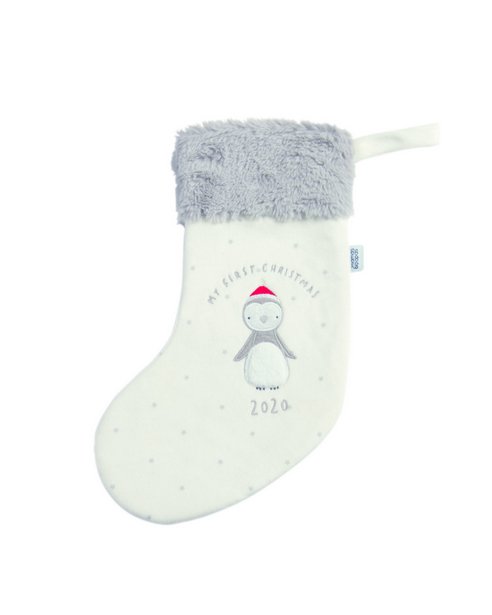 Champion Rocking Horse (Suitable from 24months) – Featuring a stunning traditional rocking horse design, Champion is ready to win the derby with a stunning soft faux fur body and fluffy mane and tail, he's perfect for cuddles. And it's all rounded off with the realistic looking saddle and stunning winners rosette. It's a distinctive and stylish addition to your child's toys. Your child can sit comfortably as they ride off into the sunset. £149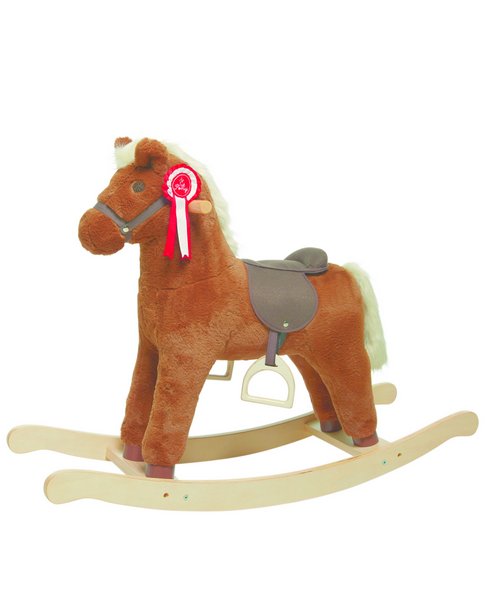 Bugsy Rocking Horse (Suitable from 12months) – A playtime tradition that little ones still love today. Which is why our Mamas & Papas rocking horses are so popular, bringing a contemporary edge to a timeless classic, they're a fun, interactive toy little ones will play with for years to come. Our Bugsy Rocking Horse is sure to be your little one's new best friend. Made with a solid wooden base, super soft faux fur fabric, and featuring an integrated saddle, it's soft to touch and your child will have fun exploring the variety of textures. £69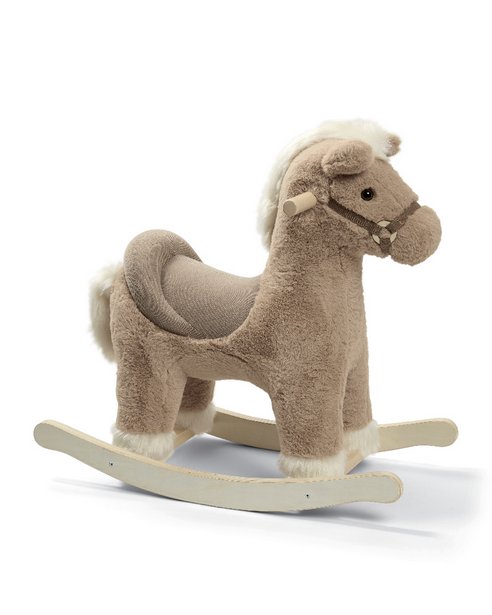 Cihuatán Rum – 'Rum of Mayan Gods' now available in the UK
New in the UK, Cihuatán Rum from El Salvador marries the age old craft of Rum distilling with an innovative forward thinking approach inspired by their Mayan forbears, to create an exciting collection of cask aged Rums.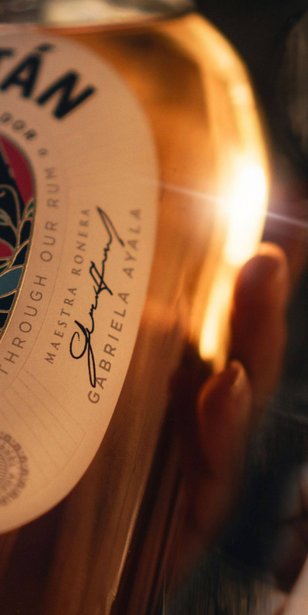 Established in 2004, Licorera Cihuatán is the first and only Rum distillery in El Salvador. As a division of sugar mill Ingenio La Cabaña, which has over 100 years experience in the mastering of sugarcane, Cihuatán Rum's master distiller and blender Gabriela Ayla is able to oversee the entire production process, from sugarcane seed selection to bottling. With a patient parent company, Cihuatán has also enjoyed the luxury of time to focus on craft aged rums. All Cihuatán rums are matured for at least eight years.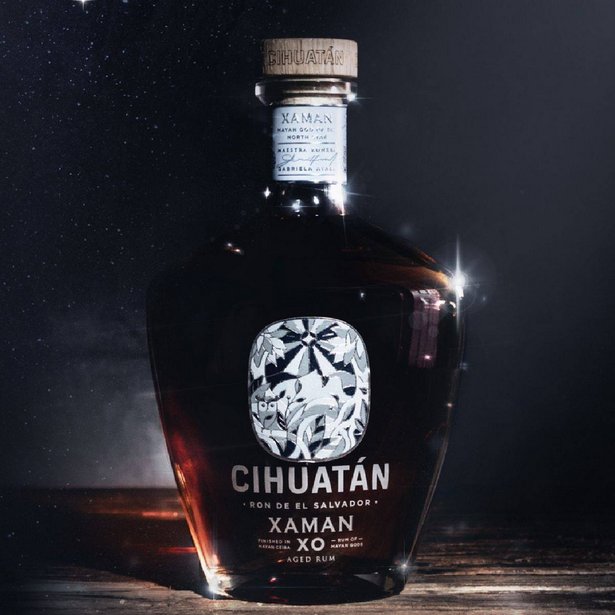 Drawing inspiration from the Mayan people, who were insatiably curious, the distillery has combined the traditions of rum distilling with an innovative approach, the results of which are the production of exceptional rums. Indicative of their approach is Cihuatán Xaman XO, the distillery's oldest release and uniquely finished in specially commissioned Mayan Ceiba casks. Recent awards include Double Gold in the 2020 Fifty Best for Cihuatán Indigo 8 Years Old.
Cihuatán Rum is located in the Cihuatán valley, El Salvador. "Cihuatán" is a nahuat word which means "next to the woman". When viewed from the valley, the profile of the nearby mountains resemble the silhouette of a woman's face. Legend suggests that many centuries ago, a Mayan goddess visited the valley and filled it with fertile soils and riches, so that the ancient Maya could build their city. This goddess would intercede on behalf of the people of Cihuatán to grant them favors. Cihuatán Rum is named after this goddess, and Cihuatán's vibrant and colourful label design brings Mayan legends to life. Recently relaunched, Cihuatán's new presentation won Double Gold in the 2020 International Spirits Challenge.
Highfern Ltd, Cihuatán's UK importer, now offer four expressions of Cihuatán Rum:
Indigo 8 Years Old 40%
Crafted as a homage to Tlaloc, the Mayan God of rain. Blue, the colour of Tlaloc, was produced by the Mayan people from the Indigo flower.
Indigo has been matured for 8 years in former bourbon barrels and delivers hints of vanilla, cappuccino, dark chocolate, lemongrass and hazelnut.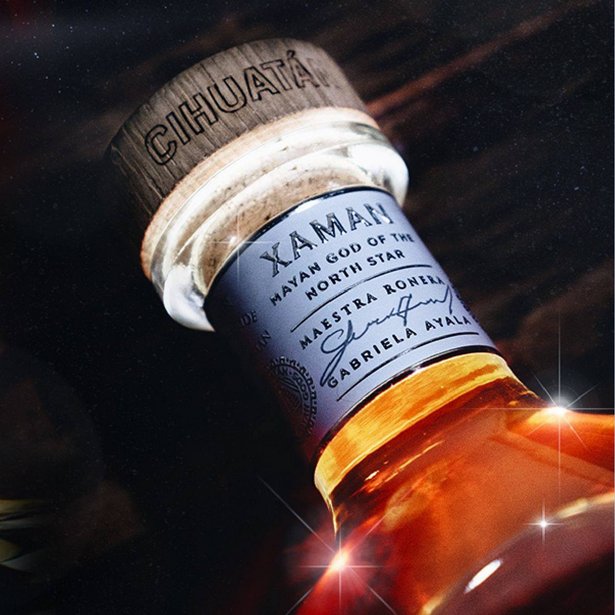 Cinabrio 12 Years Old 40%
Crafted as a homage to Kinich Ahau, Mayan God of the sun, whose sacred colour is red. The Mayan people used the mineral Cinabrio to make red dye.
Cinabrio has been matured for 12 years in former bourbon barrels and delivers plum, caramelised orange peel, pistashio and toasted oak on the taste.
Sahumerio 45.2%
Cihuatán Sahumerio is the distillery's 2020 limited edition rum crafted as a celebration of love. A "Sahumerio" is an incense burner, in which the Mayan would burn treats for Chantico, the Mayan Goddess of love.
Inspired by the Mayan sahumerio rituals, Cihuatán's master blender Gabriela Ayala has carefully blended 12 to 14 years old light and heavy rums to create Sahumerio, with a flavour profile that includes incense, honey, cacao butter, dried apricots and dried myrtle, to replicate the gifts the Maya would burn to celebrate love.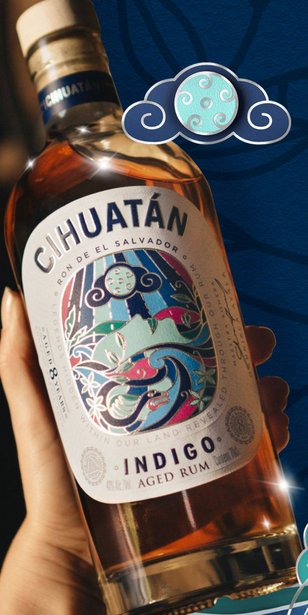 Xaman XO 40%
Named after Xaman, Mayan God of the North Star, the protector of Cihuatán valley. Xaman was believed to rest on sacred Ceiba trees, the Mayan tree of life.
Initially matured for 15 years in former bourbon barrels, Xaman XO is then finished for one year in specially created Mayan Ceiba barrels. This delivers a unique flavour profile of panela glazed bacon, clove, balsamic toast, leather, prunes and grilled pineapple.
Commenting on the release, Robert Ransom from Highfern Ltd said, 'Cihuatán oozes provenance, is presented in exceptional packaging which celebrates the Maya's rich history, and above all else, tastes wonderful. We look forward to introducing Cihuatán to British rum lovers'.
Amongst others Cihuatán Rum is available from Drinkfinder, Master of Malt and Shop4Whisky, with prices starting from GBP 39.99 for Cihuatán Indigo.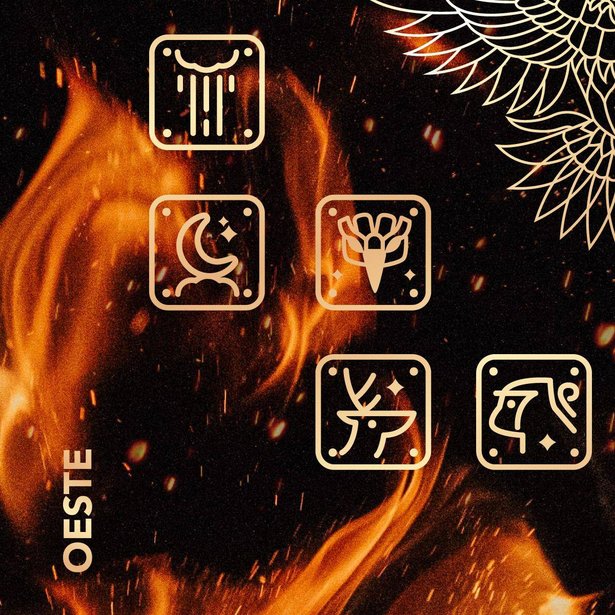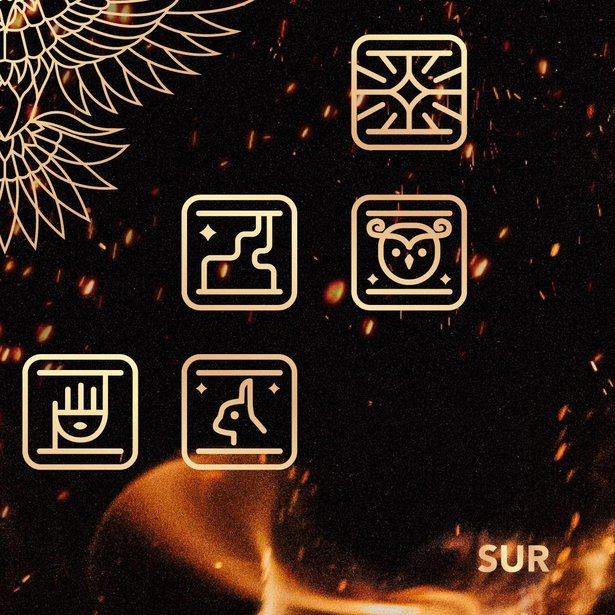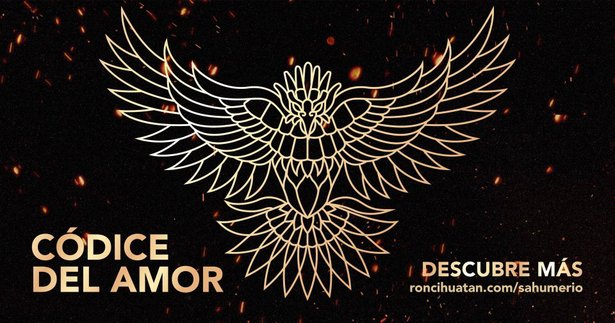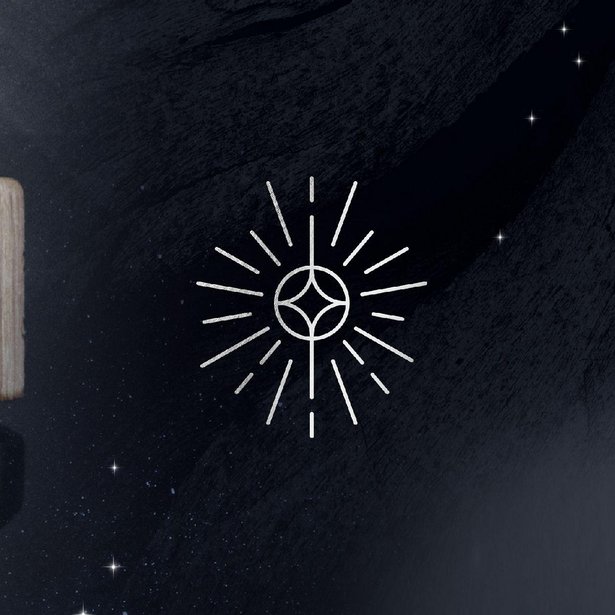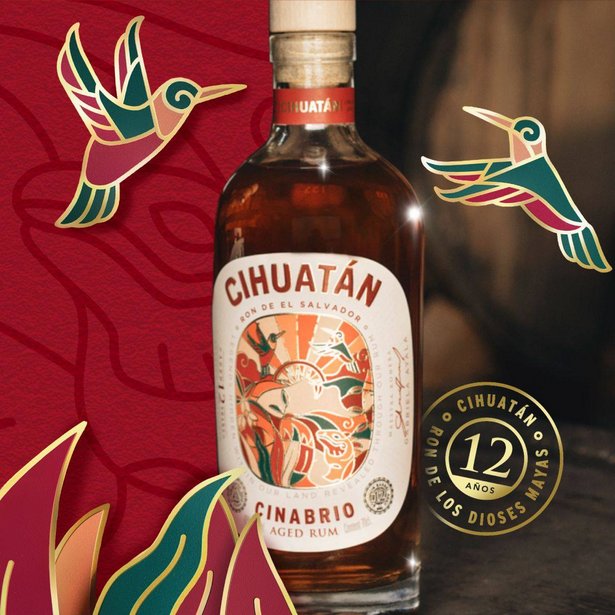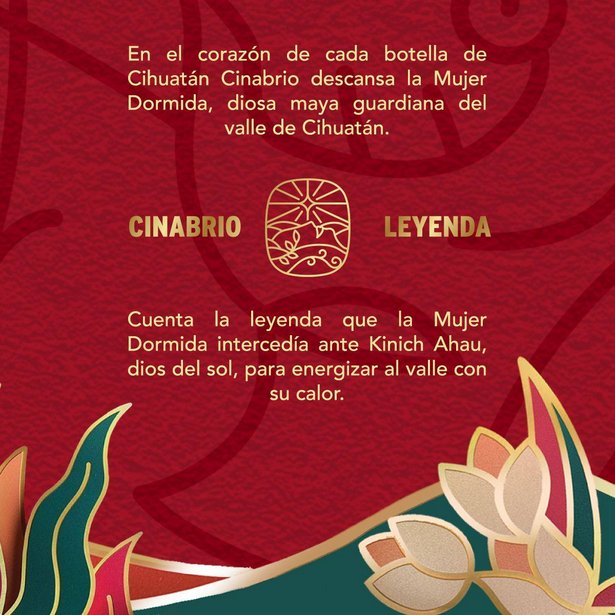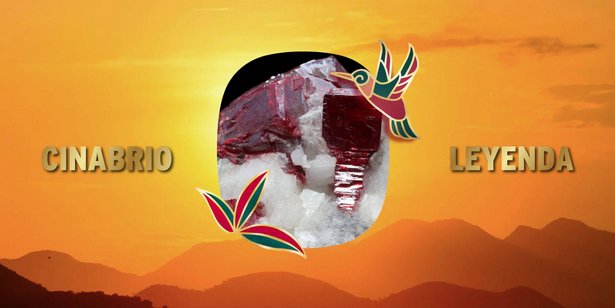 This Christmas… boost your immune system with Super DC… functional soft drink. www.drinkgusto.com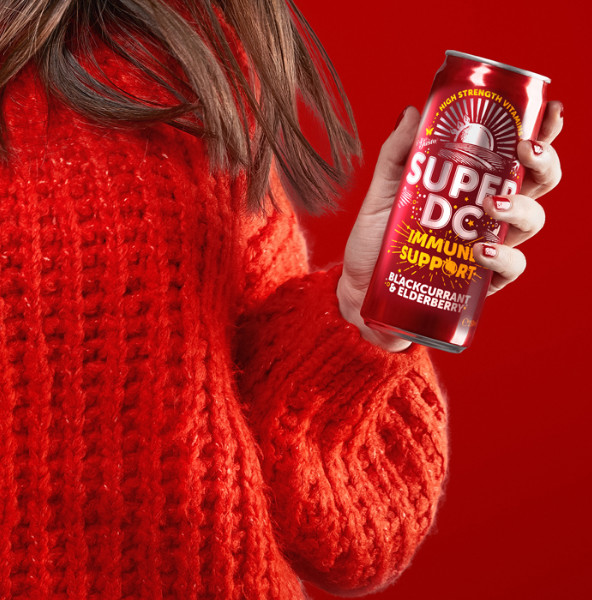 Super DC, the new vegan, functional soft drink from Gusto, designed to give your immune system a boost. Currently available in two flavours: Super DC Blood Orange, and Super DC Blackcurrant and Elderberry. Each can is loaded with vitamins C, D, K, A, folic acid and zinc. In other words, Super DC delivers a mega dose of immune supporting vitamins and minerals. The perfect stocking filler for the health conscious.
www.drinkgusto.com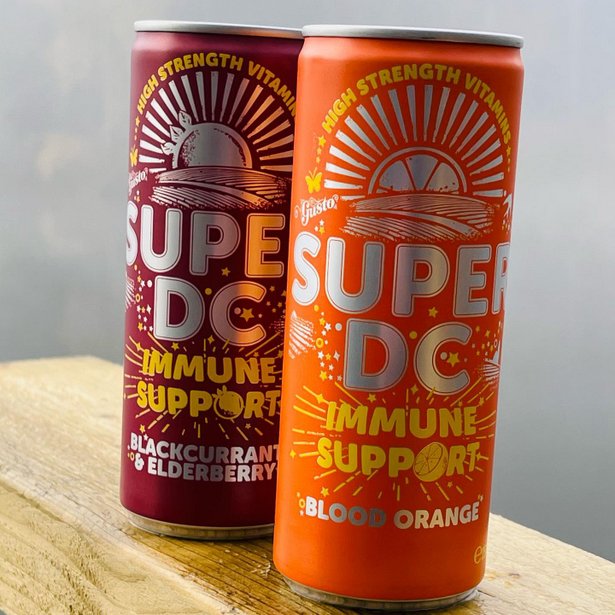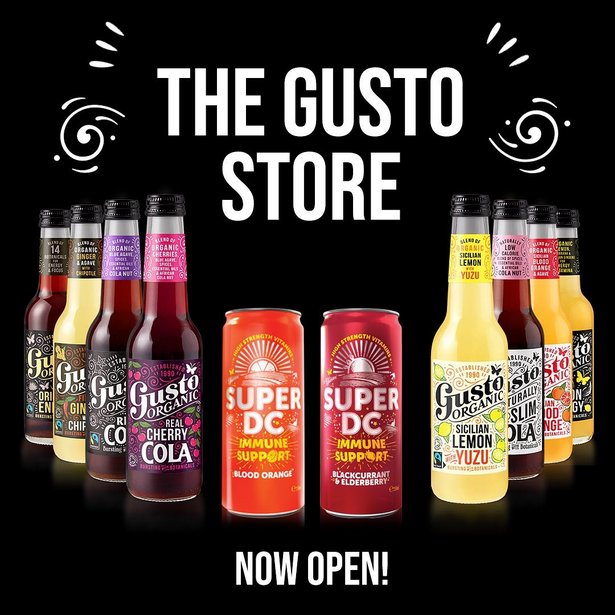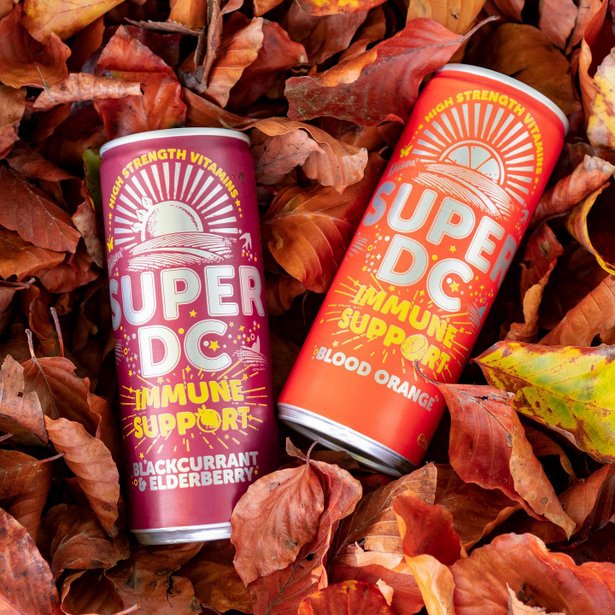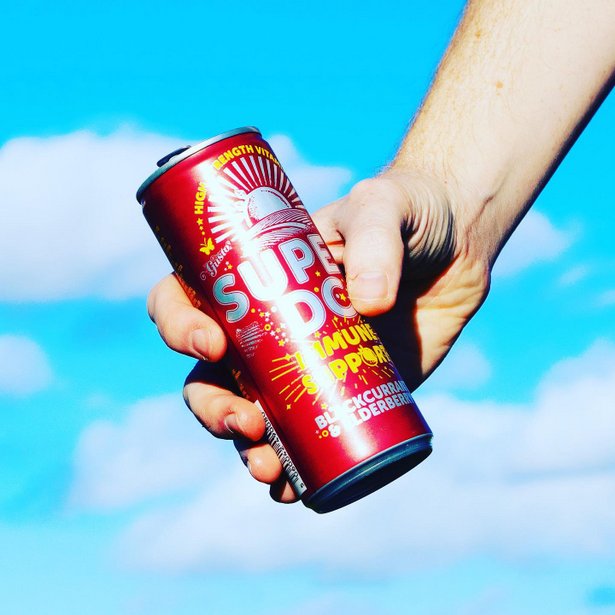 Give the gift of art this holiday season: Affordable editions and publications available at Whitechapel Gallery
Limited edition artworks produced by contemporary artists including Helen Cammock, Nalini Malani, Ryan Mosley, Christina Quarles and more are for sale at Whitechapel Gallery this holiday season.
Generously donated by artists to support the Gallery's Exhibition and Education programme, a series of new lithographs, etchings and silkscreen prints are available to Whitechapel Gallery members at a discount. A Gift Membership further offers the opportunity to see exhibitions first and gain exclusive access to events.
Also available will be a selection of beautifully illustrated books, including exhibition catalogues and the latest in the 'Documents of Contemporary Art' series of critical anthologies, which make for excellent stocking-fillers.
Affordable Edition Highlights
Nalini Malani, Babble of Voices, 2020,
Digital Pigment print,48 x 33 cm, Edition of 30,
signed and numbered.
£350 (Members' price £315).
Nalini Malani's edition accompanies her
current exhibition, Can You Hear Me?,
featuring 88 projected iPad animations.
This work responds to the mass migration
of workers from the cities of India back
to their villages by foot, due to the abrupt
lockdown and halting of its national rail
service due to the Covid-19 pandemic.
Ryan Mosley, A Strange Symmetry, 2020, Sugar lift aquatint on Somerset Soft White 300gsm, 38 x 28 cm, Edition of 35, signed and numbered. £350 (Members' price £315).
Ryan Mosley has created a new etching which accompanied the exhibition, Radical Figures: Painting in the New Millennium (5 February – 31 August 2020). Using a sugar lift aquatint technique, Mosley has painted directly onto the etching plate, creating a hybrid figure that is both painterly and linear.
Helen Cammock, Kaleidoscope, 2019,
Diptych, silkscreen prints, Each
41.6 x 31.7 cm, Edition of 40,
signed and numbered.
£450 (Members' price £405).
Helen Cammock has created a diptych of
silkscreen prints entitled Kaleidoscope,
referring to a constantly changing pattern
or sequence of elements, derived from the
Greek words kalos, meaning beautiful,
and eidos, meaning form.
Renee So, Sunset, 2018, Photopolymer etching, 31.5 x 31.5 cm, Edition of 35, signed and numbered. £450 (Members' price £405).
Sunset is a continuation of the artist's exploration of the Bellarmine genre, specifically 17th century German wine and ale stoneware jugs featuring the face of a bearded man. So playfully reduces her characters to containers for use; the human body as a vessel, the black boots as storage for feet.
New Releases
Gary Hume, Archipelago, 2020, Polymer
Gravure with Chine-collé, 89.5 x 68 cm,
Edition of 40, signed and numbered.
Launch price: £750 (Members' price £675).
To mark the 20th Anniversary of Whitechapel
Gallery Editions, Gary Hume has created a
special new limited print, entitled Archipelago,
2020.
Meaning a group of islands, the title suggests
a form interconnected with a wider body.
The piece further relates to a new series of
paintings of the same name.
Christina Quarles, Laid Up, 2020, 10 colour silkscreen print, 41 x 51 cm, Edition of 35, signed and numbered. Launch price: £3000 (Members' price £2700).
Christina Quarles' edition accompanied the exhibition Radical Figures; Painting in the New Millennium (5 February – 31 August 2020). The print draws on her background as a graphic designer, featuring elements created with Adobe Illustrator.
Publication Highlights
Health, Documents of Contemporary Art
series, edited by Bárbara Rodríguez Muñoz
September 2020
Part of the acclaimed series of anthologies
which document major themes and ideas
in contemporary art, this anthology explores
the ethical, aesthetic and political significance
of practices, positions and theories connected
to health in contemporary art.
Science Fiction, Documents of Contemporary Art series, edited by Dan Byrne-Smith
February 2020
Split into four distinct approaches (Cognitive Estrangement, Futures, Posthumanism and Ecologies), this unique collection gathers key examples of the influence of science fiction in recent cultural development
Fifty Years of Art: The Hiscox Collection
1970–2020, edited by Whitney Hintz and Laura Smith
August 2020
British painter Gary Hume and
Berlin-based Venezuelan artist Sol Calero
each bring new perspectives and insights to
the Hiscox Collection through their personal selections of artworks at Whitechapel Gallery. This comprehensive catalogue explores Hume and Calero's selections with texts by both artists, as well as images of the works exhibited. The book also serves as a reader of the last fifty years of contemporary art.
Nalini Malani: Can You Hear Me?, edited by Emily Butler with Inês Costa and Johan Pijnappel
November 2020
A fully illustrated catalogue to accompany the new commission at Whitechapel Gallery by the pioneer of video art in India, Nalini Malani.
Shopping Information
Whitechapel Gallery's online shop will be in operation throughout the Gallery's temporary closure. Any orders placed after Tuesday 3rd November will be dispatched or made available for collection when the Gallery reopens.
Whitechapel Gallery Members receive a 10% discount on all editions and publications. Membership costs from £30 per year and includes exclusive access to exhibitions and events. Visit whitechapelgallery.org/membership for more information.
For the full range of Whitechapel Gallery Editions visit whitechapelgallery.org/shop
E MailOrder@whitechapelgallery.org T +44 (0)20 7522 7888 W whitechapelgallery.org
Visitor Information
In response to growing concerns relating to the spread of COVID-19 (Coronavirus), and in order to protect the health and wellbeing of our staff and community of visitors, Whitechapel Gallery is temporarily closed until further notice. Please visit our website for more information.
Whitechapel Gallery, 77 – 82 Whitechapel High Street, London E1 7QX
T + 44 (0) 20 7522 7888 | E info@whitechapelgallery.org | W whitechapelgallery.org
Introducing the AVITA LIBER V R3 and R5 – the latest modern and stylish 14-inch notebooks in the AVITA range
Featuring 4GB/8GB RAM, 256GB SSD hard drive and super-fast AMD Ryzen 3 and Ryzen 5 processor options with ultra narrow bezel for an improved viewing experience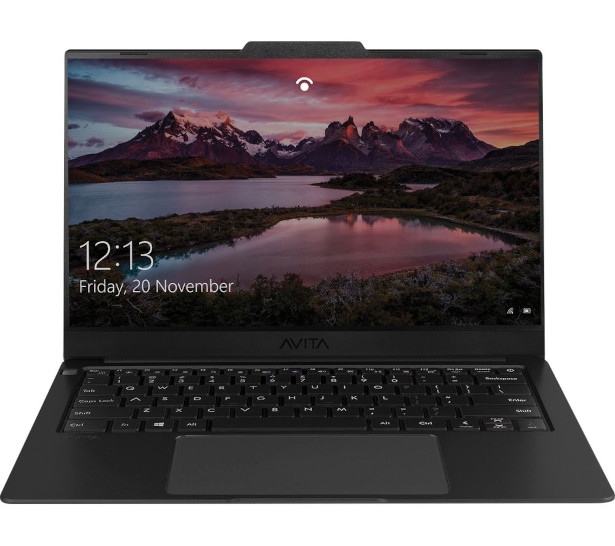 London, 12th November 2020: International premium fashionable-technology brand, AVITA, today launches its LIBER V 14" Windows Notebook series in the UK. Continuing to build upon AVITA's bold and innovative philosophy, the LIBER V offers an unprecedented visual experience with its boundless ultra-narrow bezel and post-modern aesthetic. The LIBER V R3 is now available from Currys PC World for £459.99 and the LIBER V R5 from Currys PC World for £559.99 in Matt Black.
The expansion of the notebook's webcam, coupled with its ultra-wide screen, brings users an improved experience, particularly useful for video conferencing whether social or work related. Equipped with professional-level functionality and a mainly metallic chassis, the LIBER V meets diverse multi-tasking needs whilst still being a stylish and sleek design aesthetically too.
The LIBER V's design is inspired by Ricardo Bofill, the architect known for his "Visions of Architecture." The LIBER V mimics his fortresses' designs with neat geometric lines and the extremely slim chassis, featuring an easy-to-open clip with a top-mounted 720p HD webcam, offers a much improved shooting angle.
The LIBER V is engineered with further advancements including an impressive 78.2% screen-to-body ratio and also weighs in at approximately 1.30kg, making it easy to fit in a bag to use when out and about and an ideal travel partner. Its 3.7mm boundless ultra-narrow bezel is at least 10% slimmer than other similar notebooks on the market and has been reduced by approximately 63% compared with previous LIBER series notebooks. Along with the ultra-wide viewing angle of 178 degrees, the LIBER V creates an excellent viewing experience for users. The LIBER V also adapts a full HD 16:9 IPS display with anti-glare, allowing presentation of detailed images clearly with a stable response time under indoor and outdoor environments, further improving the visual and auditory enjoyment for users.
AVITA understands the increasingly diverse needs of young professionals, and so the LIBER V certainly packs a punch. With AMD Ryzen™ 3 3200U and AMD Ryzen™ 5 3500U processor options for high performance speed, Radeon Vega 3 (R3) and Vega 8 (R5) graphics chip and 4GB DDR4 (R3) and 8GB DDR4 (R5) RAM, the LIBER V can swiftly process and access files, allowing the user to work with ease; even with complex workflows. The superfast 256GB SSD internal memory (microSD card slot supporting up to an additional 2TB, subject to compatibility) ensures the notebooks are able to start up in a lightning quick speed of less than 20 seconds.
Available with Windows 10 Home, the LIBER V's full-size backlit keyboard delivers the ultimate word processing experience. Additionally, the extra-large touchpad and multi-touch support for up to four fingers enables users to effortlessly browse and switch between web pages. The LIBER V incorporates a fingerprint reader and works seamlessly with Windows Hello for both convenient log-in and strengthened privacy protection. Users can rest assured that every piece of work and personal data is well protected.
The LIBER V's battery life lasts for 7.5 hours for working on the go and the notebook is equipped with complete connectivity: a set of USB-C, two sets of USBs, a full-size HDMI and Micro SD ports, making it possible to simultaneously charge, transfer data, display, and connect to various devices. Also included are two full-range speakers, dual-radio microphones, 4.2 Bluetooth, thus delivering a truly personal mobile office.
The AVITA LIBER V 14" R3 Windows Notebook is available in Matt Black from Currys PC World for £459.99 and the LIBER V R5 from Currys PC World for £559.99
High resolution imagery available here
-ends-
Specifications
Model
AVITA LIBER V (14")
Operating System
Windows 10 Home
CPU
AMD Ryzen™ 5 3500U / AMD Ryzen™ 3 3200U
Display
14" FHD IPS (1920 x 1080)
Memory
8GB DDR4 / 4GB DDR4
Graphics
Radeon™ Vega 8 Graphics / Radeon™ Vega 3 Graphics
Storage
256GB SSD
Webcam
1M
Audio
1W x 2 Stereo Speaker, Dual Microphones
Network Interface
IEEE 802.11 b/g/n/ac, Bluetooth 4.2
I/O Ports
USB 3.0 Type-C x 1 (PD 3.0 charging, Display out)
Full Size USB 3.0 x 2
Standard HDMI x 1
Micro SD Card Reader x 1
3.5mm Headphone Jack x 1
DC in x 1
Battery
Li-ion Battery, 36.7Wh
Dimension (approx.)
318mm(W)x 17.4mm(D) x 218mm(H)
Net Weight (approx.)
Starts from 1.30 kg
About AVITA:
AVITA is a consumer lifestyle brand based in the United States. In 2016, Nexstgo introduced AVITA to Asia, and since has been promoting the brand and making its products available to international consumers. The AVITA product series with ranges for PC, Smart home and IoT devices has three core values: Liberty, Diversity and Individualism for an exceptional and highly personal experience for the new generation of tech users.
Spread Eco-Friendly Christmas Cheer and Festive Aromas this Season.

…Introducing the Poo-Pourri Secret Santa Ornament, RRP £6.99
– now available at Holland & Barrett.
Poo-Pourri has packaged its pure blend Cinnamon, Vanilla & Citrus Secret Santa scent in a festive hanging Christmas Tree Ornament – now available at the UK's leading Health & Wellbeing Store, Holland & Barrett, RRP £6.99.
Spreading eco-friendly Christmas cheer and festive aromas this season, the Poo-Pourri Secret Santa Ornament is the gift that keeps on giving. With up to 70 spritzes, this little box is the poofect stocking filler for the greenie in your life, your Secret Santa work colleague or friend, a loved one who has just moved home – or why not just treat yourself?
Decorate and spritz your Christmas tree with Poo-Pourri Secret Santa to bring nostalgic festive smells that captures the magic of Winter, and everyone's favourite holiday season into your home.
Poo-Pourri is a proven blend of natural essential oils. Using NO synthetic fragrances, parabens, phthalates, aerosols, alcohol, or formaldehyde, it's not only better for you, friends and family, it's safer on our environment – making Poo-Pourri Secret Santa the ultimate eco-conscious gift, in a year that has made us all that little bit more mindful.
Poo-Pourri Secret Santa Ornament, RRP £6.99 – available at the UK's leading Health & Wellbeing Store, Holland & Barrett.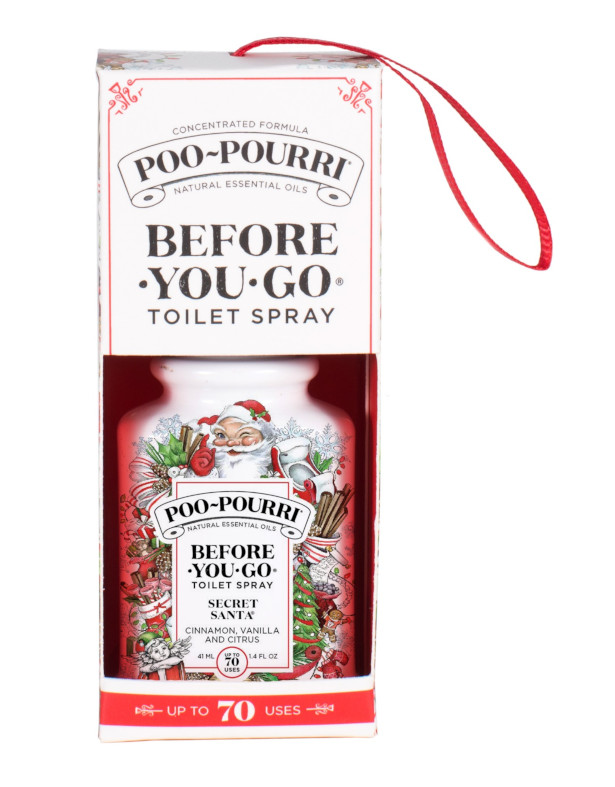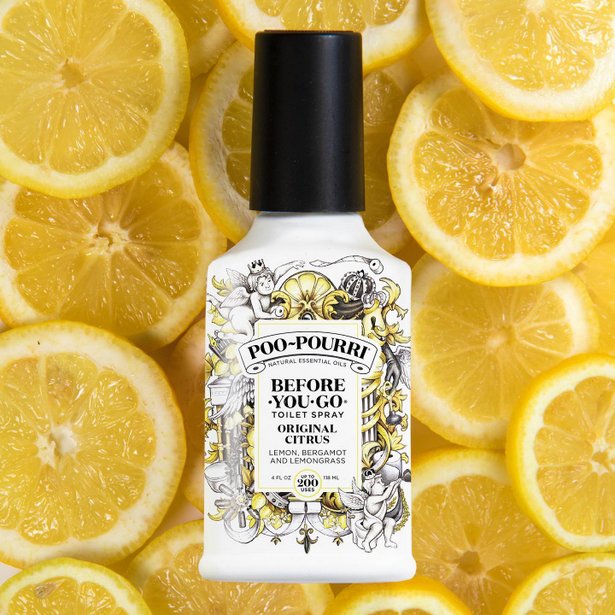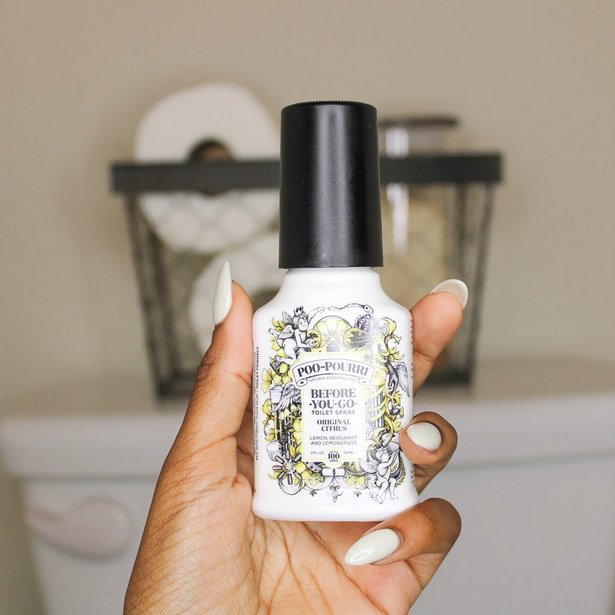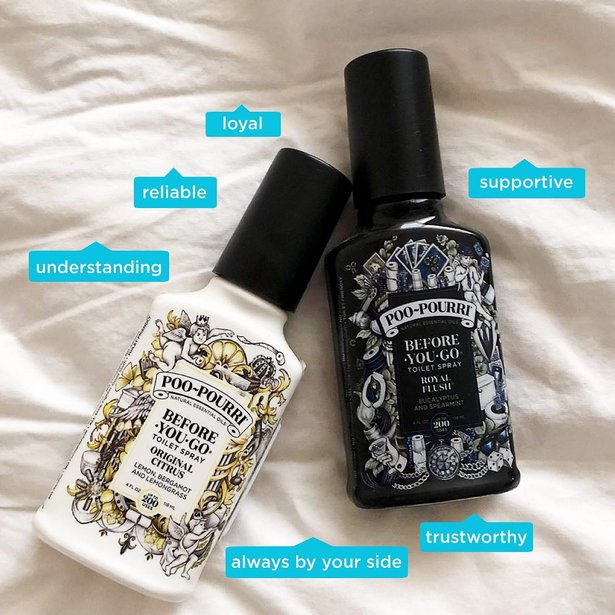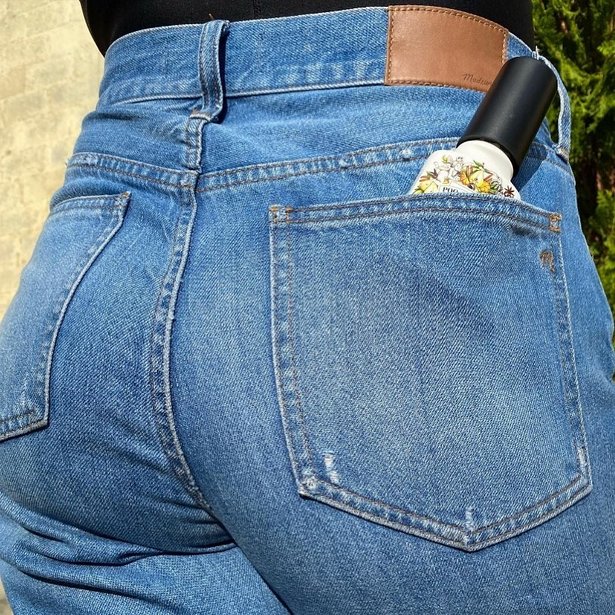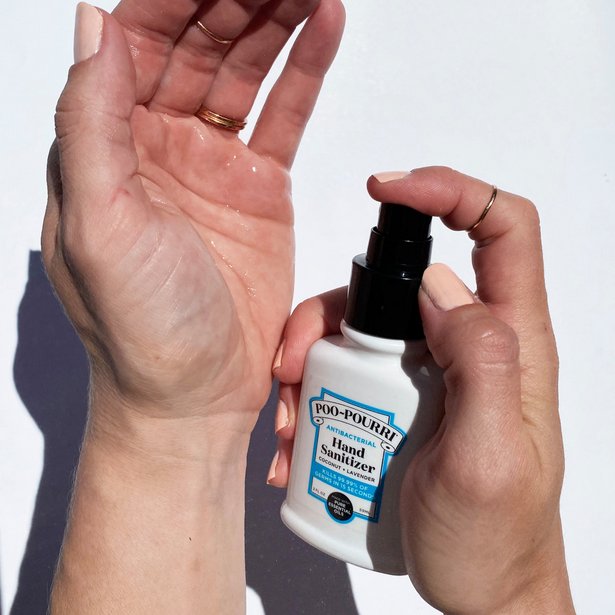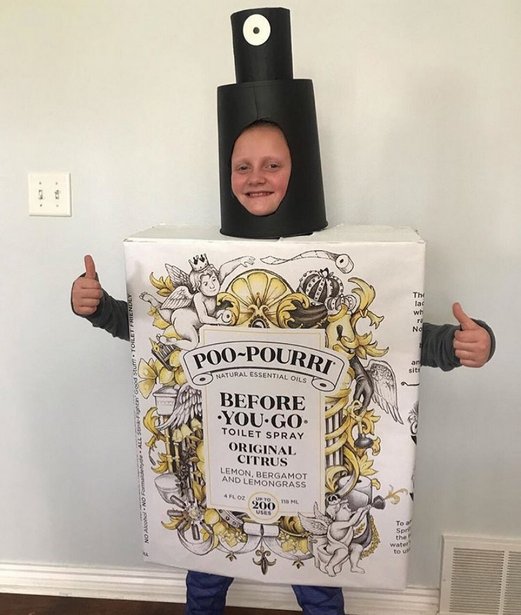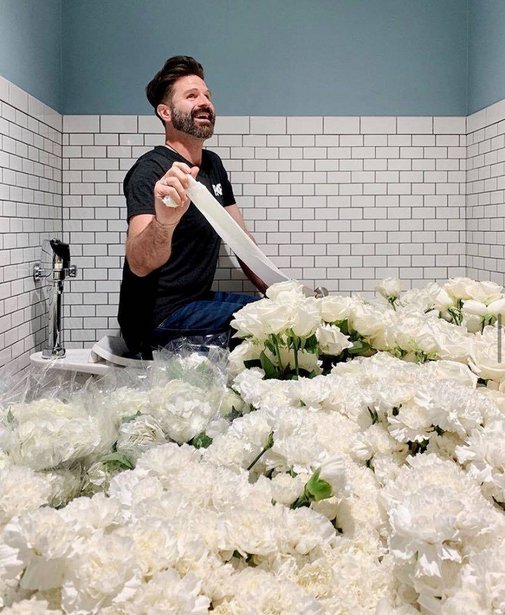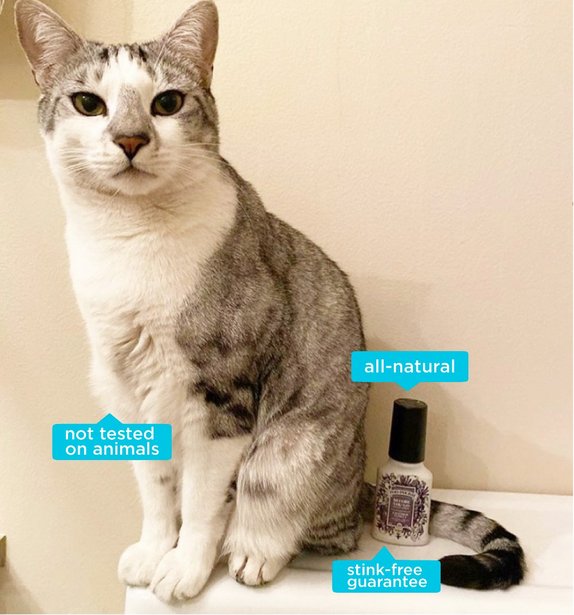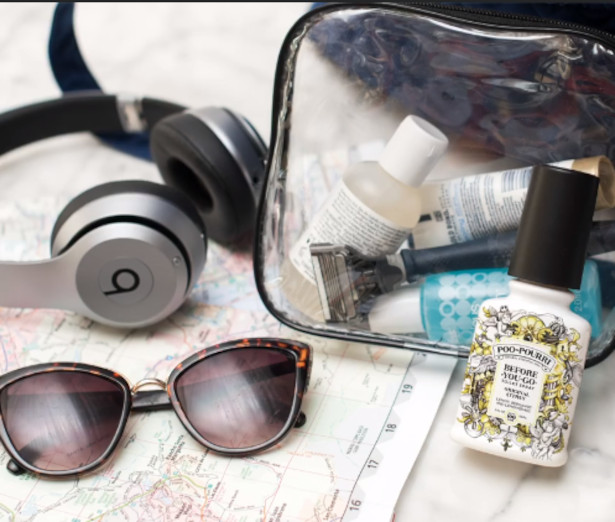 Chococo's NEW Mug to Hug & Hot Chocolate Gift Set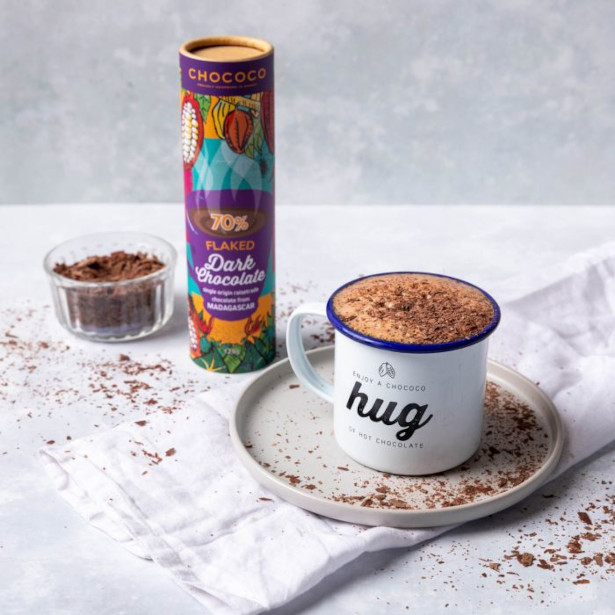 NEW Mug to hug & hot chocolate gift set (£17.50/mug + 125g dark chocolate flakes) New for 2020, and a lovely way to send someone a virtual hug, is this giftset of a Chococo enamel hug mug & tube of 70% Madagascar origin dark chocolate flakes, all wrapped in compostable cellophane. Vegan-friendly if made with any plant milks, this Raisetrade chocolate is our 70% house hot chocolate as served in every Chococo chocolate house.
www.chococo.co.uk/hot-chocolate-flakes-enamel-mug-set.html
Despite the extraordinary year that 2020 has become, the Chococo chocolatiers, led by founders Claire & Andy Burnet, have focused on ensuring that they can offer their annual festive favourites, as well several new ideas, to delight their customers both online and in their 4 Chocolate Houses across the south. So you will find selection boxes filled with handcrafted award-winning, festive chocolates & truffles, chocolate biscuit cakes, fruit & nut salamis and new hamper bags to share, a chocolate subscription club to delight into 2021 and a new wider range of fabulous faceted baubles, from sweet Gold caramelised white to 100% sugar-free Totally Dark chocolate. Many of their items are also naturally vegan-friendly.
As well as working with fine single origin chocolate, including their bespoke 45% house milk chocolate made with Venezuela origin cocoa beans and Raisetrade chocolate produ ced in country of origin by Chocolaterie Robert in Madagascar & Casa Luker in Colombia, Chococo has been a pioneer in being one of the first UK chocolatiers to make truly fresh chocolates, with no additives or preservatives, with local ingredients. Championing local, seasonal produce is part of the DNA of Chococo and over the years they have worked with food & drink producers across the South West using local honey, preserves, fruits, herbs, wines, spirits and fresh Dorset cream to craft its mouth-watering and deliciously unique creations.
Their passion for flavour has resulted in them winning over 90 fine food awards to date including; Great Taste Awards, International Chocolate Awards & Academy of Chocolate Awards. Claire & Andy were also voted Dorset's Food Hero in the 2019 Dorset Food, Drink & Farming Awards in recognition of their support of all things local since they set the business up back in 2002.
Chococo also cares about the impact of its packaging on the environment and always has done – for example, since launch in 2002, its iconic selection boxes have had cardboard grids inside to hold each chocolate in place, never plastic vac forms. Today, 100% of their packaging is either compostable, recycled or recyclable. For more information please see the notes to editors section.
All the items listed below are available to order online at its new website www.chococo.co.uk and from Chococo's four Chocolate Houses in Swanage, Dorset; Winchester, Hampshire; Exeter, Devon; and Horsham, West Sussex. Alternatively you can call the team at Chococo HQ in Wareham, Dorset on 01929 421777 to order some tempting Christmas gifts.
Pleesecakes Presents Christmas 2020:
A Pigs in Blankets Cheesecake | Chocolate Christmas Pudding | Festive 'Build-Your-Own-at-Home' Kit

The Notorious P.I.B – £38 (serves 10-12)
Pigs in Blankets are everyone's favourite festive snack and the ultimate Christmas dinner side… but how about as a topping on a cheesecake? Putting those little salty morsels on a well-deserved pedestal is Pleesecakes with its most controversial cake to date, The Notorious P.I.B. A cheddar cheese, oatmeal and thyme base with a savoury cheesecake filling containing fresh thyme, sage and pigs in blankets, topped with a sweet caramelised onion chutney, a generous portion of crispy pigs in blankets, and fresh sprigs of thyme and rosemary. This creation brings additional 'wow' to your Christmas table and makes a great alternative to the standard post-dinner cheeseboard.
Rebel Without A Claus – £48 (serves 8-10)
A real showstopper, the Rebel Without A Claus features a rich chocolate orange cheesecake encased in a dark chocolate and praline feuilletine sphere, complete with chocolate orange Kit Kat, Lindor and Terry's pieces. Decorated with a white chocolate drip, and topped with homemade candied oranges, raspberries and cinnamon. You'll also receive a pine wreath and a battery powered fairy lights pack to place around the wreath.
Saint Nick's Surprise BYOAH! – £38 (serves 8 -10)
Available for Nationwide Delivery. Pre-sale only, delivered w/c 14th December
Pleesecake's festive DIY kit comes complete with everything you need to create your dream, Insta-worthy Christmas cheesecake at home – and it's available for nationwide delivery! Perfect as a gift for a dessert lover or as a fun activity with the kids, the BYOAH! arrives at your door with an already made, frozen pecan and fudge digestive base and caramelised pecan swirl cheesecake filling, a cake board, signature chocolate ganache and tons of yuletide treats to decorate with including; homemade pecan fudge, caramel pecan cookie dough and golden and dark chocolate shards.
The Christmas 2020 range is available for collection from Pleesecakes HQ in Redhill, Surrey or delivery within a 70-mile radius of RH1 until 31st December. The Festive BYOAH is available nationwide for pre-sale only and will be delivered w/c 14th December – click HERE to order yours.
Pleesecakes, 17 Trowers Way, Redhill, Surrey RHI 2LH
www.pleesecakes.com | www.byoah.com
01737 210 250 | orders@pleesecakes.com
I: @pleesecakes | F: pleesecakes | T: @pleesecakesuk | #BYOAH
Don't panic! All your Christmas gifts wrapped up at this online fashion bonanza
No need to put your Christmas on hold this year due to the coronavirus. It's so easy to come up with some delightful gifts for him, her and the kids by shopping online and there's no better website to do this as the festive season gets underway than SearchShops.
The site brings together a whole array of top-brand fashion choices like Nike, Boss and Asos from 50 sellers worldwide. Featuring the lat est fashion collections it sends you on a journey to some brilliant ideas for presents you may not have even dreamed about, with new additions daily. That's formal wear, casuals and sports gear. You'll want to come back again and again before the big day.
SearchShops is also a big hit with fashion influencers and vloggers who get paid incentives to spread the word. They in turn get more subscribers as their followers want to see the latest collections before buying. But any customer can take advantage of the many special offers and voucher schemes the sellers make available all the time.
Sergey Gurin, creator of SearchShops .com, explained: "It's the one place to see all the new collections from all over the world. Even if you're used to buying from H&M and Nike you can see all their new ranges as well as those from many other top labels on the website.
"We can interpret your preferences – what you like and what do don't and we do this by customers being able to remove items by simply clicking on the X button on any particular product. Therefore SearchShops shows fashion garments only relevant to you. Our stock feed refreshes every 30 seconds – that's incredibly fast and there are more than half a million garments available at any time. How easy and convenient it is to see everything in the one place. There are more 50 sellers connected to SeachShops and we are constantly expanding our network, carefully choosing new sellers by analysing our customer reviews."
SearchShops is a unique online platform that allows buyers to stay updated on latest clothing collections. The platform includes not only the website facility by handy mobile apps and other related online services. SearchShops is committed to ensuring that the app is as useful and efficient as possible. It will never charge you for the app or its services without making it very clear what you're actually paying for.
SearchShops shows the clothes you like from the sellers you choose and everyone has the opportunity to click on the like/dislike buttons on each item to control its destiny. You can go back to the website every day and find something new.
Clothing brands for sale online at SearchShops include Asos, AllSaints, Banana Republic, Boohoo, Hugo Boss, Buckle, COS Stores, Ever lane, Fabletics, Fashion Nova, Forever21, Frank And Oak, Gap, G-star, Hill City, H&M, J.Crew, Lululemon, MANGO, Macy's, Madda Fella, MR PORTER, Marks & Spencer, Next, Nike, Nordstrom, Old Navy, River Island, RoseGal, SHEIN, TBdress, Urban Outfitters, Uniqlo, Vilebrequin, ZAFUL, Zappos and Zara.
SearchShops is effective and affective shopping. Check out daily updated coupons for all sellers. You'll find this ever popular online shopping experience showcased on Facebook, Twitter, Pinterest, Telegram, LinkedIn, Tumblr, YouTube, Medium, Flickr, Livejournal, Gonevis, Blogspot, Gravatar and Buzzfeed
No need to worry about deliveries in time for Christmas either. Most of the sellers on SearchShops offe r standard and express delivery. You can see their sh ipping policy on the seller's website during checkout process. All the sellers accept returns within 14 days or more. Again, you can read the full policy on the seller's website at the checkout. Full refunds are by way of the original payment method.
Yes, SearchShops have Christmas all wrapped up. You can too by visiting the website at christmas.searchshops.com/