Ethics + Aesethtics: Style Guide to a Greener Christmas
Independent plastic-free retailer, PomPom sees surge in ethical shopping by fashionistas and predicts a greener Christmas for parents.
Monday 28 September 2020
Today, PomPom, an independent plastic-free retailer for kids, releases its 2020 ethical Christmas gift guide.
PomPom saw a surge in sales during lockdown, due to their unique USP as totally plastic-free and predicts the trend of the conscious consumer, shows no sign of slowing in the run up to Christmas. "For the first time, we are working with influencers, interior designers and new customers, who want to change their environmental footprint. Lockdown sparked the imagination as to what a greener world could look like and how we can give that to our kids," comments Cecily Henderson, Co-Founder, PomPom.
PomPom's customers have increasingly focused on the importance of creativity for children during lockdown, whilst seeking more responsible and sustainable products.
"We will never compromise on design, quality or fun but now aesthetics and ethics can go hand in hand. Together we can create the new normal." Katherine Rhodes, Co-Founder, PomPom.
PomPom's Best Christmas Swaps:
– 40 million Christmas crackers are pulled on Christmas Day. Share the joy, without the plastic waste, with our sophisticated and plastic-free crackers by Nancy and Betty. from £26.95
– 16.5 million advent calendars containing single-use plastics were bought last year. Let us open new doors with our favourite plastic-free advent calendar. Choose from a 12 or 24 door advent box. By PlayIn Choc from £27.50
– Recycled paper Nativity Scene – create a nativity with 33 pieces of recycled paper printed with vegetable dyes, to pop out and assemble. By Studio Roof £17.95
– Upgrade from plastic and disposable, to natural and life long toys and gifts, made from wood, sugar cane, fine bone china and felt
PomPom's Predicted Christmas Bestseller:
Personalised Indoor (and Outdoor) Climbing Triangle, loved by children from 6 months – 5 years, folds behind the sofa, transforms a sitting room into a playroom and becomes the ultimate entertainment for kids. It's a ladder, a slide, a den, an amazing combination for the body and mind to explore!
Designed and made in the UK, the PomPom Climbing Triangle comes in either a natural sustainable wood or a painted finish. PomPom have partnered with Salvesen Graham (Top 100 Interior Designers House & Garden), who have chosen the colours from the eco friendly, plastic free paint from Edward Bulmer Natural Paint. Personalise it, to make an extra special present this Christmas.
Prices from £199.00
PomPom's top 5 Gifts for Christmas 2020:
1.PomPom Climbing Triangle: customise the colour and add a personalised touch with a name engraved on the slide. UK designed and made. from £220.00
2.Personalised hand-painted Mug: choose from 9 motifs, 4 colours and make it personal. £22.00
3.Organic felt Rory Rabbit Slippers: handmade in Nepal and available from age 6 months – 5 years. By Sew Heart Felt £29.99
4.Personalised Beeswax Crayons: create a personal gift for any budding artist. By BeeCraytive £12.95
5.Biodegrable sugar cane "Lego": compatible with, but not made of plastic! The perfect plastic-free swap! By BioBuddi from £14.99
Gifts for Interior Design Lovers
1. Set of 3 Dragonflies – made of recycled paper and vegetable ink dyes. The ultimate decoration for any wall. By Studio Roof £14.95
2. Rabbit Rafia Basket. Handmade by women's collectives in Madagasgar, these baskets are perfect for any nursery or bedroom. By Rice £39.99
3. Personalised Towel – ideal for any child as it is for an adult. Choose from 23 different fabrics (including some fabulous Liberty prints) and personalise with an initial or name. By Butterflies and Bees £25.00
4. Love an ele, a zebra, a giraffe – we have the best selection of Animal Hooks. As much for a child's bedroom as for a smart entrance hall! By Fiona Walker £19.95
5. Create an eye catching centre piece with a felt made Animal Head – go for a Flamingo, a Pheasant, a Lion, an Elephant or a Swan. By Sew Heart Felt from £69.96
Stocking Fillers
1. Skipping Rope – the perfect combination of a beautiful wooden handle and natural rope. Available in 4 colours and you can personalise it to. By Beige Bois prices from £14.99
2. Biodegradable Glitter – get sparkly this festive season with totally plastic free Glitter. Fun for all! By BioGlitter from £15.00
3. Cardboard Colourful Stacking Blocks – the ultimate in fun and suitable from 12 months. And totally plastic free! By Rex London £12.95
4. Andes Stacking Animals – give this little gem of a present to any animal fan. Suitable from 18 months. Each animal is made of wood and the set comes in a useful little cotton bag. By Le Toy Van £14.95
5. Stitch Cards – learn to stitch with these cardboard butterflies, birds and flowers by Rex London £6.95
6. Wooden pet rabbit set – if you can't have the real thing, then have this sweet little wooden set by ThreadBear Design £9.95
Gifts for Babies and Toddlers
1. Teethers – all babies need them and their parents are equally as grateful for them too! We have a selection of the very best in natural rubber with no nasties in them. Choose from a Pear, Apple or Strawberry, Panda or fun Cactus pack! from £6.99
2. Wooden Stacking Farm Animals – a perfect present for any animal enthusiast. The wooden animals come in their own cotton bag to keep them safe. By ThreadBear Design £19.95
3. Exotic Bird Mobile – give any babies hours of fun looking up at these charming recycled cardboard birds. By Studio Roof £19.95
4. Cherry Bib – keep your little one clean this Christmas with a unusual and fun silicone bib. Choose from Cherries or Rockets or classic Cambridge Blue or Forest Green. By Mushie £11.95
5. Balancing Polar Circle – bring the polar caps to life with this fun and playful wooden balancing game. We donate a percentage of our profits from the sale of this product to our charity partner – the Marine Conservation Society. By ThreadBear Design £19.95
Gift Boxes and Subscriptions
1. A Gift of Books – give the gift of reading with a personalised selection of books specially curated by the experts at Vellum Libraries. A selection of 5 books is put together based on the age and (potential!) interests of the baby or child. The gift is wrapped and a handwritten note is included in the gift. £55.00
2. My Plastic Free First Year – give a present a month in the first year of a babies life. From mobiles, to teethers, to bamboo bowls, to wooden toys – let the gifts mirror the stages that the baby is about to go through and all totally plastic free! £250.00
3. New Baby Gift box – a beautifully selected box of goodies specially for a new arrival this Christmas. Each box contains a personalised flannel, a natural rubber teether, Hevea rubber duck, soap and organic comforter. £49.95
WHO WE ARE!
PomPom was created by Cecily Henderson and Katherine Rhodes. We both have children (4 between us and all under the age of 3!) and were overwhelmed by the amount of plastic entering our homes once babies arrived. PomPom was our natural response to this. We wanted to bring the very best of plastic free designs under one roof.
PomPom is an online boutique of imaginative and well-designed plastic free products that children will love, play with and use, again and again. We source products from around the world and hand pick items created by brands that love design and creativity like we do. Our desire to be free from plastic works hand in hand with our aesthetic. We are a purpose led business and are proud to partner with the Marine Conservation Society, where we donate a percentage of our profits to this worthy cause. PomPom is based in the UK.
Wishing you a very Pukka Christmas: NEW sustainable and organic gifts for the ones you love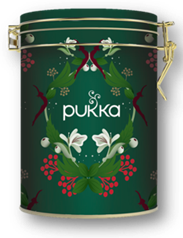 Create perfect Pukka moments to share with friends and loved ones this Christmas with a luxurious range of sustainable and organic gifts from herbal wellbeing company, Pukka Herbs.
Add a little sparkle with brand NEW products from Pukka, to delight the tea-lovers in your life. The perfect herbal addition for under the tree. The newest gift guide from Pukka also includes the best-selling advent calendar.
Pukka create unique blends of nature's incredible herbs through the knowledge of its world-renowned herbalists and global research. Sourced from organic farms in ways that give back to the planet with every cup, you can be rest assured that it's not only good for you, but good for the planet too.
All products available to buy at Waitrose and Amazon from October 2020.
Pukka Organic Christmas Kilner, RRP £14.99
A selection of Pukka's most-loved winter warming teas in a beautifully designed Christmas kilner. Festive favourites include Three Ginger, Apple and Cinnamon and Original Chai to bring you warmth, whilst the addition of the Revitalise and Turmeric Gold help to support digestion and support energy throughout the busy holiday period.
This simple gift of herbal goodness includes 25 sachets of organic Pukka tea and makes the perfect stocking filler.
Pukka Organic Tea Selection Box, RRP £14.99
A beautiful and sustainable gift for even the most discerning tea drinkers. The brand-new Pukka Selection box includes 45 sachets of nine incredible organic herbal teas carefully selected from Pukka's best-sellers. Support seasonal wellness with blends such as Lemon, Ginger and Manuka Honey, Three Ginger and Elderberry and Echinacea. Pukka favourites Supreme Matcha Green, Feel New and Night Time are also included to help promote restful sleep and boost energy.
Made with recycled and FSC certified paper and held together using vegetable-based glues, this wonderful gift is fully recyclable and compostable.
A picture containing table, sitting, book, box
Description automatically generated
NEW Pukka Organic Selection boxes: Support, Relax, Active and Balance, RRP £13.99
Five new beautiful organic and sustainable selection boxes, created to support different wellbeing needs, have launched in time for Christmas. Each of the five boxes contain 45 sachets of delicious and organic Pukka teas that have been carefully selected to suit the wellness theme of the box.
Our Relax box is a gift of calm with teas expertly blended to support rest and peace. From soft floral notes of calming chamomile to the delicate sweetness of vanilla, embracing a moment's peace has never been so easy. Or, why not give someone the gift of Support with our specially selected herbal creations to help you feel at your best whatever the seasons may throw at you. With zesty lemon, warming ginger and fruity blackcurrant, this selection brings together nature's finest rejuvenating herbs.
An uplifting box of naturally powerful teas to revive body and mind, the Active box invigorates the senses and ignites motivation. Dynamic organic blends include spice and lots of green teas. Finally, glow from the inside out with restorative plants such as lavender, chamomile and bountiful blackcurrants. The Balance selection allows you to naturally relax, glow and thrive.
Pukka Organic Christmas Calendar, RRP £9.99
The much-loved Christmas calendar is back with a beautiful new design. Treat your loved ones (or yourself) to this incredible selection of organic herbal tea for a magical Christmas countdown.
A selection of 24 Pukka blends, this calendar is perfect for those looking to rediscover old favourites and perhaps try something a little different. Classic creations including Night Time, English Breakfast, Ginseng Matcha Green and Feel New join delicious blends such as Peppermint and Licorice, Blackcurrant Beauty and Lemongrass and Ginger to make every morning special.
Luxury Faux Fur Beanbag Chair (£255) and Lounger (£285)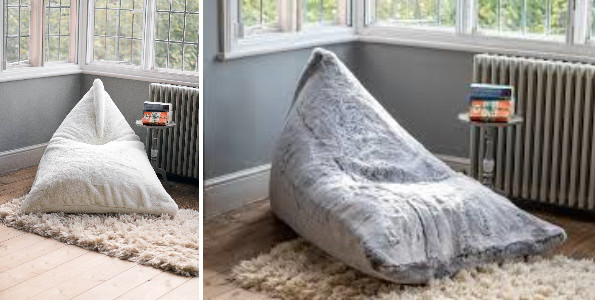 Lie back and relax in a luxury faux fur bean bag chair or lounger, which will bring warmth and texture to any room in your home. Available in two colourways: Cream and Alaska Fox, they make the perfect addition to your living room, home cinema or bedroom. Children will love snuggling up with their favourite book. Handmade in the UK, in a smooth medium faux fur fabric that feels oh so cosy. Chair is 100cm x 120cm Lounger is 100cm x 145cm.
Give someone a different kind of Crisis Christmas this year
Date: Crisis at Christmas will this year run from 21st December to 4th January
Overview: 2020's Crisis at Christmas will be one like no other. Due to the ongoing pandemic the charity is making some big changes to its Christmas services, now in their 49th year, so that it can provide vital support to people who are homeless in a safe and socially-distanced way.
Since 1972, Crisis has provided volunteer-run centres each Christmas, offering food, clothing, advice and support with health, housing, employment and benefits to help people leave homelessness behind for good.
This year, for the first time, Crisis has taken the step of booking out a number of hotels across London for a two-week period. This will provide guests with their own room and bathroom facilities, enabling them to socially distance and protect their health. Opening on 21st December, this offer will be available to people who have been referred to Crisis and would otherwise be sleeping on the streets over Christmas.
Despite the changed context, Crisis staff and volunteers will be doing everything they can to keep the spirit of Christmas alive. In addition to having somewhere safe to stay, a Crisis Christmas this year will include companionship and support, essential food packages, online counselling, Christmas activity packs with crafts and quizzes, fitness and wellbeing programmes as well as support with health, housing, employment and benefits to help people leave homelessness behind for good.
This year has been difficult for all of us, but it's been especially difficult for those without a safe and secure home. With the economic impact of the pandemic starting to bite, we could see more people spending their first Christmas homeless. We need your support as much as ever.
Call to action: To give a gift of a Crisis Christmas, please donate £28.22 at www.crisis.org.uk/support
To find out more about volunteering, campaigning and Crisis' year-round work to end homelessness, visit crisis.org.uk
What we can offer:
Interviews with Crisis at Christmas volunteers about their experiences and how our services will be different this year, as well as volunteering couples who have met in our centres and families that volunteer together
Interviews with previous Crisis at Christmas guests and Crisis Clients who can share their personal journeys about being homeless at Christmas and what it's like to have somewhere safe to live
Interviews with people who work for Crisis and were previously homeless
Facts and statistics about homelessness
Tips on how to help people sleeping rough during the winter
Alternative ideas for gift guides
Potential interviews with Crisis Ambassadors and high-profile supporters
Alcatel 3L 2020- £129.99 at Carphone Warehouse

All-day performance
Enjoy the media you love longer with Alcatel 3L's all-day performance. Its highly efficient Octa-Core, 4GB RAM and 64GB ROM run the most resource-demanding content smoothly, so you can enjoy hours of streaming HD video, photo-taking and gaming. Its 4000mAh battery provides enough power for a full day*.
Google Assistant Button
Alcatel 3L comes with a dedicated Google Assistant Button for effortless accessibility. Google Assistant on mobile is always with you to help get things done and plan ahead so you can focus on what matters most. Just say "Hey Google" or press the Google Assistant Button to get started. Easily manage tasks, keep in touch, get directions and control your home wherever you go. Stay one step ahead with smart suggestions and reminders right when you need them, directly on your phone screen. Get things done whether you're driving, on the go or at home.
Supersized storage
Save every moment with Alcatel 3L's substantial storage space with 64GB ROM and 4GB RAM.
Extraordinary triple camera
Elevate your moments with Alcatel 3L's intelligent triple camera. Take high-quality images even in low-light conditions with a 48MP camera equipped with 4-in-1 big pixel and a large aperture. Capture the finest details with a 2MP macro camera. Make photoshoots effortless with AI scene detection that auto-adjusts settings for the best shot in 22 different scenarios ranging from sunsets to succulents. Night or day, get the perfect selfies with an 8MP front camera and LCD flash.
Vivid visual experience
Be enveloped in vivid visuals on Alcatel 3L's 6.22-inch HD+ Vast Display. Make your media come to life with a 19:9 aspect ratio that gives you an immersive large-screen experience that fits comfortably in your pocket.
Chameleon/ gradient design
Look sophisticated in any environment with Alcatel 3L's gradient chameleon finishing. 2.5D glass provides it a sleek appearance and a comfortable grip.
SPOIL YOUR PARENTS THIS CHRISTMAS WITH THE ULTIMATE GIFT GUIDE FROM THE WORKS
There's no time like Christmas to show your parents just how much they mean to you with some fun and thoughtful gifts. But, like many other's you're probably feeling a little stuck on what this year's perfect present should be – which is why the UK's family-friendly retailer, The Works, has done all the searching for you.
Whether it's an artist studio to unleash creative flairs, the funniest book for the joker of the family or a football-themed pinball game, this roundup has been specially handpicked to help you find a present they'll be festively delighted to open on Christmas morning.
Gifts for Mum:
215pc Ultimate Artist Studio
Say hello to the perfect Christmas treat for that creative lady in your life. With 215 pieces to inspire, your mum can have some well-deserved me-time.
£15
Advent Colouring Book
Christmas can be a hectic time of year, especially for mums, so there's nothing like a thearapeuitic colouring book to allow them to switch off – and most importantly encouraging her to relax and unwind.
£3
Mrs Hinch: This is Me
If your mum has gone hinching mad this year, she's going to love this. The first-time memoir brought to you by Mrs Hinch herself – a must-have read for that important lady in your life.
£10
Pinch of Nom
If your mum can either be found with a book in her hand or cooking then this Christmas present is a no brainer. 'Pinch of Nom' is filled with new deliicous guilt-free recipes that you'll probably end up trying all year round. Result!
£10
Dickensian House Jigsaw Puzzle
Gift your mum with the Dickensian House Jigsaw Puzzle and help her escape from the hectic Christmas break. With this 1000 piece puzzle, she'll have hours of winding down time and be able to create something beautiful!
£7
Gifts for Dad:
Funniest Xmas Joke Book Ever
Does your dad like to think of himself as the joker of the family? Give him a run for his money with the funniest Christmas joke book ever – there'll be plenty of laughs in your house this Christmas.
£2
Football Goal Set
He shoots…he scores. Is your dad keen to get your younger brother or sister into football? Well then, he'll be delighted with this must-have goal set gift on the big day. But, who's going to enjoy it more? That's the real question.
£10
Ant & Dec: Once Upon a Tyne
Give your dad the chance to sit down and put his feet up this Christmas, whilst he catches up with his two favourite Geordies. Now that's a winning combo.
£10
Peter Crouch: I Robot
Is your dad a football fanatic? For many, festive football is just as much a part of their Christmas tradition as gift giving. So, why not combine both and gift the man in your life with the ultimate footy fan book written by football legend, Peter Crouch.
£6
BONCOURA mand the Sustainable Fashion Industry in a post Covid19 World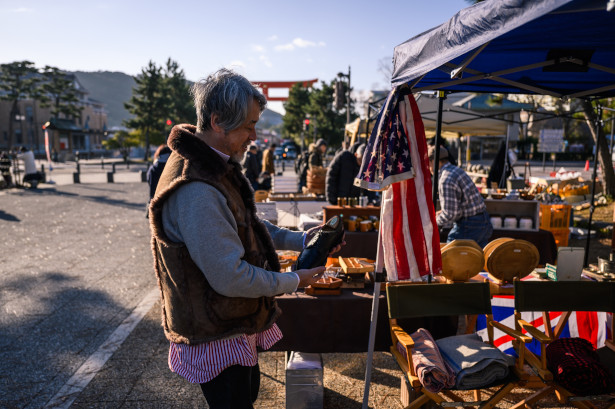 Whilst the world continues to suffer during this unprecedented year, many industries are facing challenges. Businesses globally are facing their toughest challenges yet, and are having to adapt to the current situation. The fashion industry is no exception. Despite world famous fashion brands going out of business, BONCOURA, a denim brand made in Osaka, Japan, continues to keep chasing what they believe and were founded on.
Hisashi Morishima, the legendary founder and designer of BONCOURA, created their new Autumn/Winter collection during the global pandemic. Fortunately, they completed all processes for the collection including the confirmation of the samples and the exhibition for royal customers and fashion associates before Japan started its COVID-19 state of emergency. However, undoubtedly, BONCOURA experienced some negative effects in the business during the lockdown. For instance, the stores in Japan they dealt with had closed for months, so BONCOURA was unable to deliver the products to them even though the new collections were ready to sell.
Understandably, the amount of orders made for BONCOURA products fell in comparison to this time last year. On the other hand, as a positive aspect, it is a unique point as well as a beneficial one for BONCOURA that they never chase trends and always create only what they want to wear as a big fan of denim. Hisashi believes that it's one of the reasons why BONCOURA can keep going on with their business even in the current situation.
Hisashi comments:
"In this crazy era for fashion, the big brands and department stores are going out of business. It is the brand which has strong character that is well supported by loyal customers that will be able to survive this difficult period"
BONCOURA has always cared about sustainable fashion since it was founded in 2011. Focusing on their brand policy which BONCOURA created when the company was founded, the products are timeless and will be the same in years to come. BONCOURA is the epitome of clothing that will never go out of style.
Describing this experience as enhancing his passion for vintage clothing, Hisashi founded BONCOURA on the principle of creating a brand that celebrates the best of vintage style alongside inventive production techniques. In a year, they produce just 3,000 pairs of jeans using a mix of different, carefully chosen raw cottons and natural indigo dye with very old narrow power looms in order to produce the quality BONCOURA products.
In order to make their sustainable spirit consistent, BONCOURA has created their own original detergent for denim, 'BONCOURA JAB JAB'. Through hundreds of trials and spending several years creating the perfect mix, their detergent is both biodegradable and environmentally friendly. Their refined detergent brings out the original texture of denim by making the best use of the indigo. While suppressing the discolouration of denim, you can firmly remove the dirt and odours as necessary without having to worry. Hisashi Morishiman is well known to recommend that the best way to take care of denim is just to keep wearing it, wash it when it gets dirty, and wear it again.
Pretty Green's products are all sourced from passionate independent producers and curated into gift hampers which can then be shipped all over Australia, regional areas included.
Here is a link to our website https://www.prettygreen.com.au/ where you can check out the hampers.
Manifestor Magical Oracle Cards
Selling worldwide.
These are wonderful easy to use cards. Available at
lindawillowroberts.com.au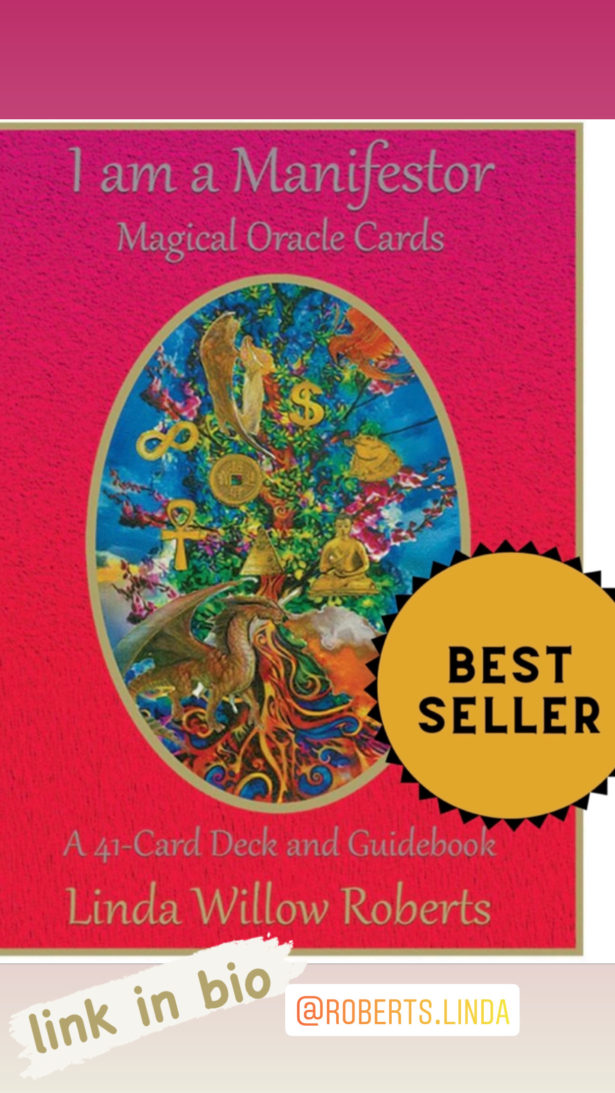 THINK OUTSIDE THE BOX WITH THESE HANDPACKED SECRET SANTA GIFTS
Who doesn't love a round of good ol' Secret Santa? Full of surprises, saves you money and makes you think outside the box when it comes to your gifting during the festive season. But, where do you even start on your gift hunting?
Notoriously known for being an office tradition, Secret Santa may be a little different this year with not everyone back in the office. But why should that change things? Whether you're searching for a funny pressie that will earn you the 'legend' title with your work pals or wanting to be super parent as you dish out a memorable must-have top trending item, The Works has a range of affordable gifts (all under £10!) to suit all ages and tastes. What's more, the list includes a range of lightweight options making it easier to send in the post if need be.
So, it's time to make the tradition as fun and painless as possible thanks to this handpicked selection from the UK leading family-friendly retailer:
Friends Bumper Stationery Set
We all know a Friends fan, right? This stationery set is the ideal gift for lovers of the sitcom. Complete with an exercise book, pencils, pens and a pencil tin, it's the perfect practical but fun present.
£7
Floss Pong
Perfect for your friend, family member of work colleague as they get to show off their best moves and flossing skills when you gift them this fun party game. Simply, 'Work it! Floss it! Win it!' as you watch them shake the balls out of the boxes first by flossing – it really couldn't be any easier!
£4
Table Top Drum Mat
Are you buying for a superstar? Let them express their musical talents with this Table Top Drum Mat. You never know, you might have the world's next greatest drummer in the making!
£10
Harry Potter Gold Stationery Bumper Set
This stationery set will be a magical gift for any Harry Potter fan. Whether they're a Hufflepuff, Ravenclaw, Slytherin or Gryffindor, they can make use of it on their next visit to Hogwarts (or the office!).
£5
Peaky Blinders Puzzle Quiz
This popular TV series has everyone talking. Know a Peaky Blinders fan? Test their knowledge and see how much they really know with this puzzle quiz.
£3
Desktop Dartboard
Looking for some fun on your lunch break in the office (that you all can enjoy!)? Gift your darts fan colleague with this miniature desktop dartboard for ten minutes (or so!) of downtime.
£3
Hover LED Globe
Lovers of travel, this unique gift is the one for them. The Hover LED Globe will be a great edition to their home or office and is sure to inspire them when planning their next trip.
£7
Gadget Prison
Know someone who is always glued to their phone? Lock up all the distracting gadgets with this Table Top Gadget Prison and enjoy some time together this Christmas. Sounds like something we all need!
£5
Harry Potter Puzzle Quiz Book
Combining two British favourites – quizzes and Harry Potter. If you're buying for a Harry Potter fan, put their wizarding knowledge to the test with this Harry Potter Puzzle Quiz Book.
£3
Poo Curling
Know someone who loves a bit of potty humour? Well, combine this sort of humour with curling and you have a slightly addictive and hugely amusing game that all the family will love to play!
£7
Santa Claus is coming to …. your sofa
New online service takes the hassle and worry out of seeing Santa this Christmas
As the world continues to adapt to these ever changing times, Santa's elves and parents alike have grown concerned as to how kids will be able to see Santa before Christmas and tell him such important details as to what they'd like, find out whether they are on the nice or naughty list and generally get even more mind-blowingly excited before the big day arrives.
The brand new service, Live Video Santa is the answer to parents and elves worries as it brings Santa straight to the living room sofa and ensures there is no need to think about staying two metres apart, wearing masks, long queues or even another lockdown and cancelled face to face appointments. Open to families of all sizes, Santa will make a personal video call from his front room in the North Pole and will listen to the whole family as they tell him their Christmas wishes and dreams whilst he updates them on what he and the elves have been up to. The Family Video Call with Santa lasts about 10 minutes and is available from £29.99.
For an extended time with the man himself, families can book the Story Time with Santa add-on and have him read the original Christmas favourite, 'Twas the Night Before Christmas'. Plus, if the kids want to see and hear it again and again, a recording of the personal call is available for each family to buy.
To book time with Santa simply visit www.livevideosanta.com and pick the perfect time. Customers will then be sent a Zoom link which they open at the allotted time and Santa will appear on screen. All that is needed is a device which can make or receive video calls, preferably with the Zoom app installed, and a stable internet connection.
Appointments are available daily from 11-5pm on Saturday 14th November until 4pm on Thursday 24th December when Santa must leave for his long journey ahead.
Family Video Call with Santa – lasts for 10 minutes and is available from £29.99
The Story Time Experience Add-on is another 10 minutes for £4.99
Recording of your Video Call experience is £4.99
Retro Games Are Back
Go back to when games where cool and fun. These retro inspired gadgets will bring back those youthful years in full 8-bit glory. These 5 awesome toys provide hours of fun for less than a PS5 game.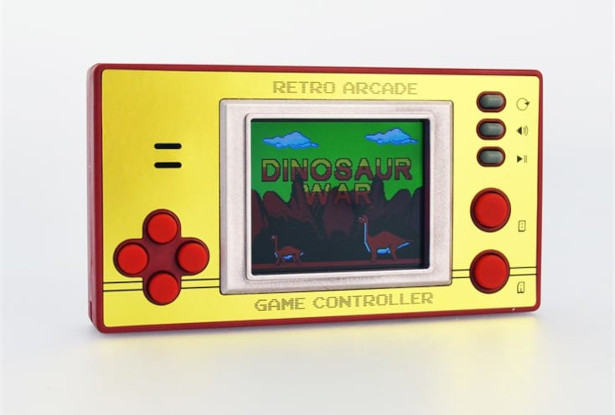 The Retro Pocket Games £12.99 from FindMeAGift Conveniently play Retro Pock games wherever you go. With 150 8-Bit games to choose from you'll be sure to find some of your old favourites. The 1.8″ LCD screen and keyring addition will help keep you entertained on your long commutes and travels.
The Mini Retro Arcade Machine £44.99 from ThumbsUp.com You'll have hours of fun and video game nostalgia with this 2 Player Retro Arcade Machine. Includes over 300 super 8-Bit games; 216 1 player games plus 84 exciting 2 player games. 4.3 inch Super 8-Bit LCD screen with 2 removable wireless controllers. Ideal for the whole family, winner stays on!
The Retro Dance Mat £30 from Menkind In these modern times, it seems that the old style of gaming has been left behind. However, we are more than excited to be able to bring back a touch of retro cool with this awesome Retro Dance Mat. A dance game like they used to be, this retro game comes with plug and play technology. The dance mat comes with 9 games, 3 difficulty levels and 110 in built songs, ideal for mixing things up a bit. You can use this dance mat for fitness, for fun or perhaps for a spot of family time. Just bring it out and in no time at all you will be able to let your feet fly. Just like we used to in the good old days of gaming.
The Mini Arcade Machine £24.99 from ThumbsUp.com With 240 games you'll relieve hours of video game nostalgia with the Micro Arcade Machine! This console is integrated with an enhanced screen rear light to suit both bright and dim lighted environments.
The Retro TV Games £9.99 from FindMeAGift Get your PJs on, have your snacks at the ready, and settle down to some serious gaming, retro style! With a library of over 200 retro games to play you'll be absolutely spoilt for choice. All you have to do is plug in and play… it's as simple as that. The controller is really neat too, it has a working mini joystick and A, B buttons. The golden era of gaming is back. Before you know it you'll be humming 8-bit music in your sleep and having pixelated dreams! Here's just some of the 200 games included: Racing Fighter, Aerial Warfare, Police vs Thief, Pongpong, Space Base, Wonderball and Apple Chess! So, if you know someone who enjoys old school plug n play games.
Rodan + Fields Bright Eye Complex- RRP $99
and the link..
www.rodanandfields.com.au/RODAN-%26%2343%3B-FIELDS-ENHANCEMENTS/ENHANCEMENTS-Products/Active-Hydration-Bright-Eye-Complex/p/ENHEY15-02
This might seem like a weird present at first, but these are going down a storm and for the right person (basically anyone with a log fire) they will make an awesome present.
www.certainlywood.co.uk/products/kindleflamer
They basically eliminate the need for kindling making lighting a log fire much, much quicker and easier.
Wrinkles Schminkles Polishing Peel Pads for Face and Decolletage just launched and have been super well received!
budparfums.com.au
Making fine niche perfumes. See budparfums.com.au for more details.
Christmas gifts give animals a better life in 2021
Gina the rescue bear Christmas card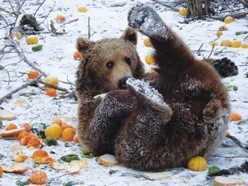 If you are wondering how to thrill an animal-loving friend or family member this Christmas, World Animal Protection's Christmas shop provides some great options. Many of the gifts and cards feature cute and cuddly animals who have benefited from the charity's support. Gorgeous Gina (above) was rescued from a life of cruel neglect when she was only eight months old and is celebrated on a Christmas card.
Really Wild Gifts are 'virtual gifts' that can help us pay for our work such as the rescue of a bear or providing special treats in our bear sanctuaries, such as honey, buffets of food or bear-friendly ice cream. You can also gift the cost of vaccinating a dog against rabies to prevent it from being culled.
World Animal Protection works to end the suffering of animals around the world and has; persuaded 250 travel companies to commit to stop selling and promoting cruel elephant entertainment; saved hundreds of thousands of animals from natural disasters; delivered vaccines to over a million dogs against rabies; helped ban international trade in two species of otter and the Indian star tortoise; helped end bear dancing in India, Turkey and Greece; and are working to end the cruel bear bile trade across Asia.
Colourful creatures memo pad
Colourful creatures memo pad
£5.95
Fun, sweet, cute animal designs, a perfect stocking filler for children or for that organised animal lover in your life. They are a colourful way to leave a quick reminder, mark a page or leave a note.
Dimensions: Width 14 cm, length 19 cm, height 5 cm, weight 149 g
Memo pads inside:
12.5 cm X 7 cm (lined, large)
6 cm X 8 cm (lined, small)
6 cm X 2 cm (bookmark tabs)
7 cm X 7 cm (blank, small)
Garden bird tea towel
Garden bird tea towel
£6.99
A perfect stocking filler for bird lovers, inspired by springtime, our Garden Birds tea towel is 100% cotton and machine washable.
Dimensions: Length 70 cm, width 50 cm.
Bruno the bear mug
Bruno the bear mug
£7.95
A beary special mug featuring Bruno the Bear. With a matte finish, this ceramic mug comes in a presentation box – so it's a perfect Christmas gift. Its dishwasher safe and has an approximate volume of 350ml. Sipping from this lovely ceramic mug, they'll feel like they're getting a bear hug.
Dimensions: Length: 8 cm, Width: 8 cm, Height: 9.5 cm
Miko the panda make-up bag
Miko the panda make-up bag £9.95
This cute Miko the Panda makeup bag makes an ideal gift for animal lovers on the go.
Dimensions: Width: 5.5 cm, Length: 19 cm, Height: 13.5 cm, Weight: 60 g
Best in show stainless steel bottle
Best in show stainless steel bottle £14.99
Perfect for the dog-obsessed person in your life, this cute stainless steel bottle features a variety of dog breed illustrations. Plastic-free, multi-functional and covered in dogs – this stainless steel bottle has it all! Keep drinks cool for 24 hours and hot for 12 hours, ideal for drinks on the go.
Capacity 500 ml
Dimensions – height 25.5 cm
Diameter 6 cm
A white woman with brown hair stands in a leafy alley. She's wearing a white World Animal Protection t-shirt and blue jeans.
World Animal Protection t-shirt
£15.99
Our classic design, minimalist and bold. This unisex white t-shirt is perfect worn with jeans for a timeless look!
Available in organic cotton and in running fabric for the sporty ones…
Fruit of the Loom classic fit with a rib crew neck. 100% cotton. Machine washable at 40 degrees.
Size guide:
Small 35/37"
Medium 38/40"
Large 41/43"
Limited edition World Animal Protection KeepCup
Limited edition World Animal Protection KeepCup
£20.00
Give the gift of saving the environment with this beary special KeepCup. Its dishwasher safe and made from toughened soda lime glass.
Size 12 oz / 340 ml, 12 cm high x 25 cm circumference
Virtual gifts for real change
Prices from £12
Our virtual gift selection is a great way to make a donation on behalf of a loved one. You'll receive a lovely card to give them, explaining how your donation is going to affect the lives of animals.
Browse them all!
World Animal Protection Christmas Cards
Lucky dip Christmas cards
Lucky dip Christmas cards
£4.99
Take a chance and receive a beautiful pack of Christmas cards in a variety of shapes and sizes.
Sizes and messages will vary
Quantity: 24 cards
Tiger in the snow Christmas cards
Tiger in the snow cards
£4.99
Greeting: With best wishes for Christmas and the New Year
Size: 153mm by 108mm
Snowy Bear Christmas Cards
Snowy Bear Christmas Cards
£4.99
This rescued bear is loving playing in the snow and just being a bear! A life she didn't know before being rescued. She is now living in a World Animal Protection funded sanctuary in Romania – this is how bear life should be.
Greeting: With best wishes for Christmas and the New Year
Size: 137mm by 108mm
Quantity: 10 cards
Shoppers can browse the full range online at the World Animal Protection shop.
Travel like a pro player with the LAURUS Chicago duffle in luxurious nubuck crocodile leather.
laurus-online.com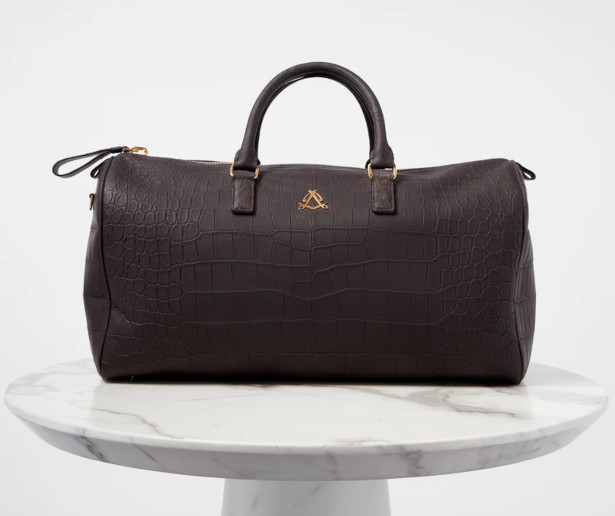 The Very Merry Christmas Game – Available for £20 from Debenhams and Amazon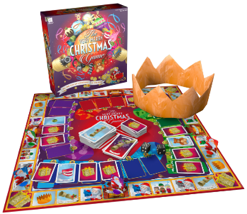 The Very Merry Christmas Game is the Family Game of Presents, Crackers, Christmas Songs… and Sprouts!
Move around the board collecting presents (present cards) to put in your stocking. Presents have a value depending on whether they're nice… or naff.
Presents can also be given to other players – particularly the bad ones! You can take other players' gifts off them and this is decided on the pull of a cracker.
All players' presents are placed face down in the stocking so nobody knows what they've got but there are opportunities to take a sneaky look to find out which ones to get rid of and which ones to keep. Land on the singing space and you have to sing a verse from a Christmas song or carol to avoid losing one of your gifts!
Watch out for the two dreaded sprout cards as they could have a bad effect and make you lose out… The player with the best presents at the end of the game is the winner. All the joys of Christmas in this one box!
For 2 to 4 Players or Teams, Ages 8 to Adult
Mr & Mrs Family Edition / Pocket Edition – Available for £19.99 from Debenhams and Amazon/ £10 from Next and Debenhams, Next and John Lewis
Mr & Mrs is based on the hugely popular All Star Mr & Mrs hit ITV show hosted by Phillip Schofield, where players are challenged to answer in-depth and entertaining questions about their partner, friends or family members. The Family Edition has over 1,000 questions designed to uncover things you may not know about your nearest and dearest including the famous paddle round and the 'It's A Match' bonus game. It even comes with some blank cards so players can write their own embarrassing questions!
The Pocket Edition is suitable for age 10+ and allows fans to play whilst on the move. It has over 300 questions and is guaranteed to cause laughter, blushes, blank looks and a whole lot more!
The Really Nasty Horse Racing Game – Available for £19.99 from Debenhams and Amazon
Families can enjoy a 'day at the races' when playing this devious family board game. Just as in a real race meeting, players race their horses around the board to win at all costs. Be devious, bet your own horse or someone else's but don't tell anyone who you've bet on. For 2 to 6 players or teams and ages 12 to adult.
The object of the Really Nasty Horse Racing Game is to win the most money at the race meeting by getting your horse placed first, second or third in a race or by placing bets on winning horses. There is also a set of mischief cards to help you create havoc with the other horses and riders in the race.
The Crystal Maze Board Game – Available for £35 at Argos, Debenhams, Waterstones and Amazon.
Hello adventurers and welcome to The Crystal Maze, where a labyrinth of perplexing puzzles and tricky challenges lie in wait for you and your friends and family. Teamwork is paramount as you voyage through the four themed time zones, packed with a medley of mental, mystery, skill and physical games. Success is rewarded in the shape of precious time crystals and the more crystals you win, the more time you'll get to spend scrambling for gold tokens in the game's furious finale. Who will pit their wits against the mind-bending mental puzzles and who is plucky enough to tackle the fiendish physical trials? Let the games begin!
(For ages 10 to adult, 2 ore more players)
The Crystal Maze Eastern Zone Mini Game – Available for £15 from John Lewis, Debenhams and Amazon.
This special themed edition coincides with the unveiling of the all new zone: The Eastern Zone on the hit Channel 4 show, inspired by the historic art, architecture and monuments of East Asia. Players pit their wits against friends and family with this all-new set of skill, physical, mystery and mental challenges designed with replayability in mind, so they can be enjoyed again and again.
The Eastern Zone mini game can be played independently or used as a booster pack of contents for The Crystal Maze Board Game (sold separately) adding the new zone to the big adventure.
Suitable for ages 10 to adult and for 2 to 6 players, The Crystal Maze Eastern Zone Mini Game is sure to challenge and excite even the bravest of adventurers with success being rewarded in the shape of precious time crystals just like in the TV show. Whether a player is challenging themselves with mind-bending mental puzzles or a physical trial, the game has something for everyone.
Trump Cards – Can you spot fake news? – Available for £16 from WHSmith's and Amazon
Is it "fake news, folks!" …or did he REALLY say it? Trump Cards is the hilarious new game where players have to guess Trump fact from fiction. Read a quote and decide if you think Trump really said it or not. Use your Approved card if you think it's a real quote or, if you think it's fiction, then slap down your Fake News card. It's that simple! Guaranteed to bring laughs, surprises and, of course, a whole load of fake news! For 2-10 players and ages 12 to adult.
Contents:
300 Trump cards
10 Fake News cards
10 Approved cards
Writing pad
Pencil
Rules sheet
ALL ABOUT SNAP clean hands
· Unlike other sanitizers, SNAP has a cartridge system. You purchase the easy to use applicator that is a SPRAY not a gel and then easily change out various different scents.
· To apply, you twist the bottle and with one SNAP, your hands are clean and good to go.
· The ingredients in SNAP clean hands are paraben-free, SLS free with no artificial dyes and 75% alcohol to ensure 99.9% of germs are eliminated. We have also added in aloe and vitamin E as moisturizing elements.
Find the Career that Fits Perfectly: The Tools are at Your Fingertips
Sacramento, CA, Sept. 22, 2020 — Why do so many people stay in unrewarding careers? Fear of change? Lack of updated skills? Whatever the case, staying in an unfulfilling job prevents you from doing what you really want to do. The pandemic taught us that we can pivot and innovate faster than we ever thought possible, so why not restart your career with a renewed vision and a clearer path forward?
Elevate Your Career: Live a Life You're Truly Proud Of from experienced career development coach Helen Horyza brilliantly demonstrates how you can design a career that aligns with your interests and talents by discovering what makes you truly happy.
"The path to a thriving career requires self reflection to discover what values are important to you and to identify the types of work that hold real meaning," Horyza writes. "It also demands patience and persistence."
Through a series of true stories, Horyza illustrates how people from all walks of life and education levels can create a career that is literally a perfect fit—even if you don't know what your "passion" is yet.
In addition to these real-world examples, Elevate Your Career includes valuable tools that readers can use right away to reassess their career paths. First, the Elevate Career Cycle method, which is explained in the book, can help readers uncover their passion by pinpointing their interests and unique talents. Also included with the book is a coupon code for the Elevations Career Assessment, which synthesizes values, skills, interests and personality in the context of contemporary careers. Individuals who complete the assessment receive a focused report complete with valuable decision-making tools. The result is a comprehensive model for smart and healthy career development.
No matter where you are in your evolving career journey—college student, executive or someone looking to course-correct—this book will provide you with the tools and the momentum you need to elevate your career.
Helen Horyza is an expert in the fields of career development and employee development, engagement and retention. She is an accomplished trainer, motivational speaker and executive coach. She holds a Master of Science degree in Career Counseling from California State University, Sacramento (CSUS), and is a professionally trained coach through Coach Training International. She is a Nationally Certified Career Counselor (NCCC) and has over 20 years of experience uncovering talent and directing it to achieve extraordinary results.
Horyza is comfortable inspiring audiences large and small with her authentic, approachable style. She is the inventor and author of the Elevations® suite of assessments designed to assist individuals in career transition or to enhance employee engagement. Elevations® is utilized in colleges, universities and in consultant practices around the world.
She has used her own advice to re-career and is opening the Career Coach Entrepreneur Academy in the fall, a training program for people interested in becoming career coaches.
For more information, please visit www.ElevateYourCareer.com or www.helenhoryza.com. You can also connect with the author on social media at:
https://www.youtube.com/channel/UCxts0YopKzHU_dnPmcQ_NHQ
https://www.instagram.com/helenhoryza/
https://www.linkedin.com/in/helenhoryza/
https://www.facebook.com/helen.horyza
Elevate Your Career: Live a Life You're Truly Proud Of
Publisher: Merack
ISBN-10: 1949635384
ISBN-13: 978-1949635386
Available from Amazon.com, Barnesandnoble.com and Helenhoryza.com
Original Poop Knife: Ridiculous Gag Gift or Daily Necessity?

Original Poop Knife is a product inspired by a viral Reddit confessions post where a man learned at age 22 that not every family has a Poop Knife. Original Poop Knife is a strong, hygienic silicone covered knife that comes in hilarious packaging. It's fantastic as a gag gift or white elephant for that Uncle who always clogs the toilet at family functions, and works great for it's intended purpose. With over 250+ 5 star reviews on Amazon, our customers think so too.
Original Poop Knife will slay the most savage sewer snakes and the chop the fattest heaved Havanas. Be a samurai of the porcelain poo poo platter and the hero of your next Holiday gift exchange with Original Poop Knife.
$19.99 at www.originalpoopknife.com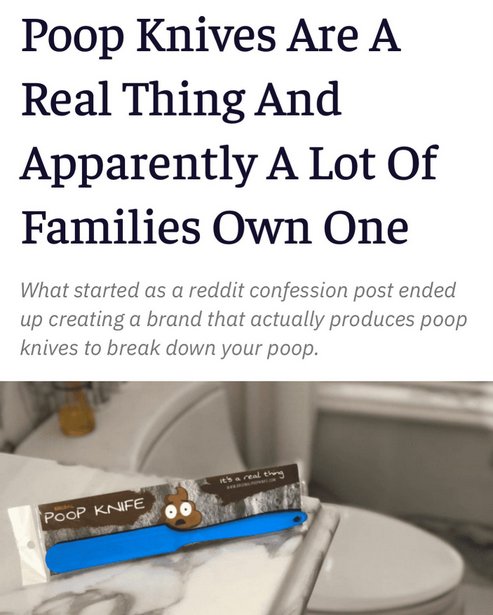 💩 Yes, this is for real!
Do you, your friends, or your family poop big?? Do those logs sometimes need a little help going down? Endlessly spinning poops will mock you from the toilet vortex no more! This knife will chop the most compacted of brownies, the most seasoned of sausages, can handle the hardwood of butt logs, the longest of sewer snakes, the most ferocious of bog crocodiles, and the fattest of heaved Havanas.
Never to be mistaken for a box opener again, this poop knife is one of a kind – made from metal reinforced silicone it is strong, hygienic, and easy to clean. Guaranteed not to turn into a rusty punji stick.
Be a samurai of the porcelain poo poo platter.
#originalpoopknife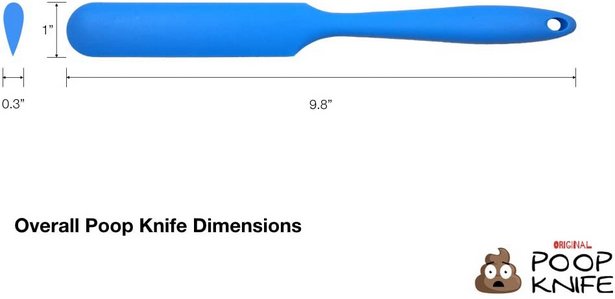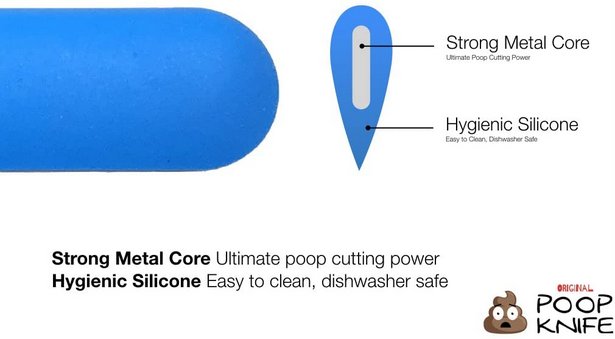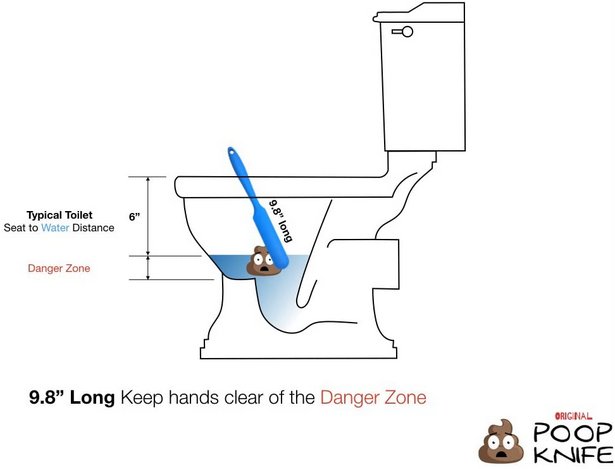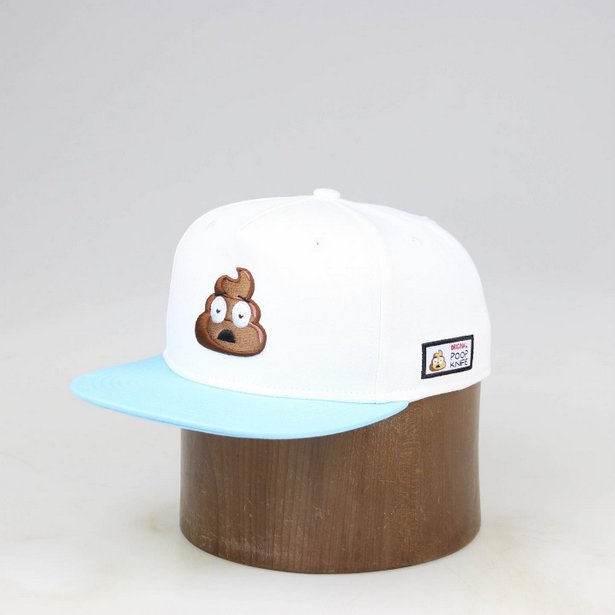 Food & Treats:
Adams Apple Co
Theresa Adams, creator of the Adams Apple Company, has vivid memories of her first apple butter encounter. As a little girl growing up in rural Illinois, she remembers watching it cook in a copper kettle on a family farm.. She created her first recipe while in college, canning apple butter as Christmas gifts for family and friends. The annual tradition continued, and as fate would have it, she married an "Adams" in 1992.. "Adams Apple Butter" was born. Over twenty years and thousands of homemade jars later, she now offers her perfected award-winning Adams Apple Butter to satisfied customers around the country who say, "It tastes like memories". Check out our favorite recipe – Little Baby Apple Pies.
Revival Ice Cream
When it comes to indulging in this cool, creamy treat, Revival Ice Cream is one brand you'll feel good about supporting as you eat scoop-after-scoop. This woman-owned business knows great flavor starts with sourcing clean ingredients without compromise. It starts with fresh, natural flavors. This is ice cream you'll feel good about eating as you taste a combination of sustainable, organic ingredients that are in-season and locally sourced. Their honey comes from a local beekeeper, refreshing mint comes from Carmel-by-the-Sea, and herbs such as lavender and rosemary are grown right in their own backyard.. Vegan options are also available.
Beauty:
Crystal Hill
Since ancient times, crystals have been prized for their beauty, to symbolize power and for their healing capabilities. It's about time we incorporate them into our everyday, modern habits! Discover synergistically blended formulations of crystals, botanicals, and other organic ingredients that are nourishing and soothing for your skin. All crystals sold by Crystal Hills have been cleansed and charged with a tuning fork (4096) by a certified Reiki practitioner. Crystals are sourced from mines with sound ethical and environmental practices.
Clef Skincare
Because life is crazy enough, your skincare routine should be easy, quick, and effective. Life's too short to waste time on multiple skincare products every morning and evening. Their revolutionary copper peptide mask combines the functions of nine different masks into ONE for a stress-free solution. This mask moisturizes, brightens, repairs, smoothes, tightens, nourishes, and heals your skin in one simple step. Some great benefits you'll see from these masks; fades acne scars, dark spots and hyper-pigmentation, visibly evens skin tone and improves texture and enhances skin for a luminous bare-faced glow. Use 2 boxes every month to achieve flawless skin!
Mikel Kristi
This eco-lux brand creates products that combine the purest plant-based ingredients with leading-edge scientific advances. Developed by a Board Certified Physician Assistant who owns a world-class medical aesthetics practice, Mikel Kristi is designed to really work.This gentle yet effective line harnesses the power of botanicals to aid in increased cell turnover and repair, boost collagen and help protect from environmental stressors. But all you're likely to notice is soft, glowing, healthy skin whether you live in Arizona or anywhere else on the planet! And two more reasons to love this brand, it's always cruelty-free and eco-friendly too
Honestly pHresh
Deodorant is one item you don't want to be caught without wearing this summer, but fresh, dry underarms aren't always what they seem. Honestly pHresh is raising awareness about the toxic truth of most deodorant products containing antiperspirant properties. Up until recently, it was thought that the only way to avoid the unpleasant smell associated with sweating was to block sweat from leaving the body altogether. As it turns out, sweat is actually odorless. What causes that embarrassing odor is actually the bacteria on our skin combining with and breaking down our sweat.Allowing our bodies to reap all the benefits of sweating while also keeping us dry and smelling great is what the pHresh philosophy is all about.
Fitness:
Zeno
Zeno gym makes it easy to bring home workout gear to you. Zeno gym's benches, mats and boxes can be used for a variety of exercises from push-ups to glute raises. Made using high-density foam and contract materials, each bench provides a stable surface while the anti-slip glides on the base ensure the bench stays in position. Perfect option for busy parents to still get a great home workout in!
Tech:
UV Brite
At a time when we're more aware of our exposure to germs and bacteria, the UV technology brand TruTemp introduces a line of self-sterilizing, insulated water bottles. Have confidence that your drinking water is safe and pure with every sip. While UV light has been used for decades to kill germs, the UVBrite water bottle line ensures you're getting the proper wavelength in UV disinfection.
Home:
Celebrated
Choose from beautifully curated decorations and tabletop items categorized by kid and adult themes. First, choose a themed party box. Next, customize your party! Shop by Kid Parties, Adult Parties, and Seasonal Parties, or create your own. Celebrated also sends you time-saving essentials: a party planning guide, a suggested menu specific to your party, and tips and tricks for bringing your party to life.
Parabo Press
We rely on our phone to take the majority of our photos, but what if we want to turn them into something more? Inspired by small-batch printing methods, Parabo Press creates a unique and modern line of photo prints. Turn your phone's camera roll into photo art that's worth holiday gift giving. Parabo Press has the affordable gifts that inspire under $20 and under $50.
Bath Bean
The Bath Bean is THE luxury accessory designed to keep you in one spot while bathing. The Bath Bean is a sleek silicone stopper that holds your body in a reclined position. No more slipping! This releases body tension and allows your limbs to float for the ultimate weightless relaxation experience. Let the hot water do the work while you enter a state of pure bliss.
Vim+ Vigor
Vim + Vigor creates 100% natural soy wax candles with the most delightful and unexpected fragrance combinations that will transport you away to your happy place. Goodbye stress! These meticulously crafted fragrance blends like grapefruit and vanilla, beach linen and driftwood, and tobacco and amber, are designed to awaken your senses while delivering a sense of peace. Vim + Vigor candles are hand-poured into beautiful natural wood and pure copper vessels so beautiful you'll want to keep them around long after your candle has burned. And that's exactly the idea. Vim + Vigor candles are made to be repurposed as plant pots, mugs, vases or anything you can imagine.
RotoShovel
Say goodbye to shovels as you know them and cut your excavation time in half with the RotoShovel, the world's first lithium-ion battery-powered automatic handheld shovel with an auger. Ideal for homeowners, DIY gardeners, and professionals. Powered with a lithium-ion battery, this auger shovel drives into the ground, creating holes that are three inches in diameter and seven inches deep. It's ideal for bulbs, perfect for flowers, planting flats, and vegetables.
Wellness:
Meddy Teddy
All over the world kids and parents are practicing yoga, mindfulness, and meditation with Meddy Teddy. Did you notice that our sweet bear, Meddy, has his eyes closed? That's Meddy's way of reminding us to go within and to find our own 'inner teddy' with a sense of calm, a feeling of being grounded and a gentle lifting of our spirit. Parents throughout the world can now bring their very own Meddy Teddy into their home, yoga studios, children's classrooms, and community centers to share the love of their practice with all the little ones (and grownup ones too). Not only will bringing Meddy Teddy into your child's daily routine provide a sense of love and connectedness, but Meddy teaches kids the benefits of yoga by bending his soft, furry body into different yogic poses and shares enlightenment through his sweet stories and Meddytations.
Vitality Extracts
We often underestimate how major stress and anxiety take a toll on our health and we have yet to determine how the pandemic will impact our mental health. What we do know from current studies, if left unmanaged, both can lead to physical ailments such as headaches, digestive issues, skin problems, chronic pain and more.This is where Vitality Extracts steps in, to provide essential oils that are pure, safe and free of chemicals. Created by a group of health and wellness enthusiasts, these aromatherapy oils are optimal for natural healing from stress and anxiety. Along with essential oils, the brand makes diffuser jewelry from natural stones so beginner users to expert practitioners can experience long-lasting benefits in an attractive, non-invasive way.
Gifting:
Box Babe Gift Co
Looking to send an adorable gift to cheer them up? Box Babe Gift Co. makes it easy. Plus, all products come from women-owned companies! If you're a gift-giver who typically can't decide on just one item, with Box Babe, you don't have to. Select from an assortment of themed personalized gifts arranged in a colorful gift box – stainless steel tumblers, succulents, candles, bath bombs, margarita mixers, and more! Whether for a loved one, co-worker or soon to be BFF, you'll have fun selecting the right gift. It's just what we all need for our quarantine blues.
Fashion:
Elisamama
Selecting an outfit that works both for photos and holiday gatherings doesn't need to be challenging or dull. There are beautiful, functional, and durable fabrics made just for such occasions – African wax prints. Your kids can transition from play to party effortlessly.
Elisamama has just the African print collection for your children this season. A black-owned business, they feature bright, quality pieces that are eye-catching and comfortable. Kids will have fun in these easy-to-wear pieces and parents will love the look.
Their gorgeous clothing range from girls' dresses, jumpsuits, and shorts to boys' shirts. There's even a mommy and me collection perfect for photo opps! There is indeed something for every style-maven who loves to easily move around and look good!
Ocean Conservation. Zero Waste Inspiration. Stylish alternatives to single-use cups, straws and bags. Donating a WAKEcup to NHS staff with every order. 10% shop profits to the Marine Conservation Society.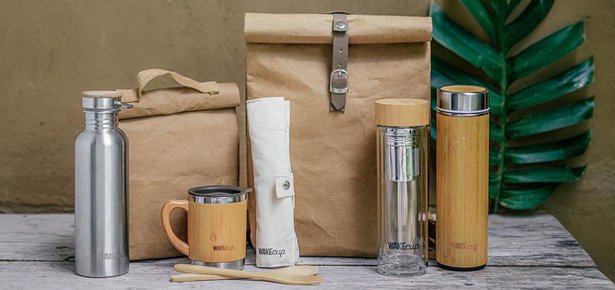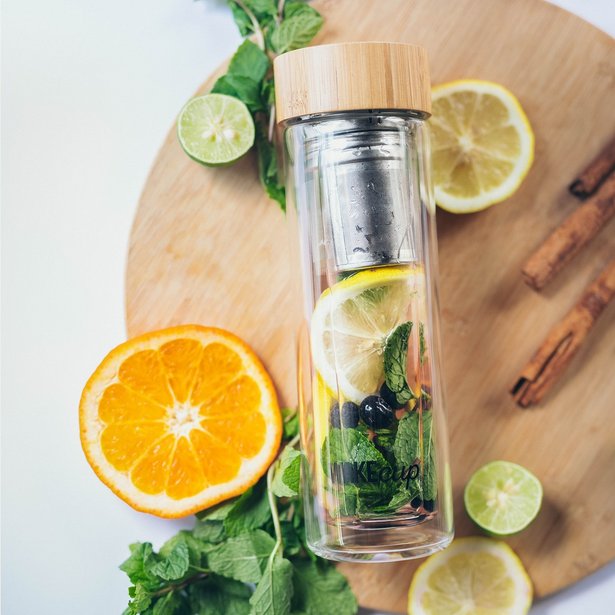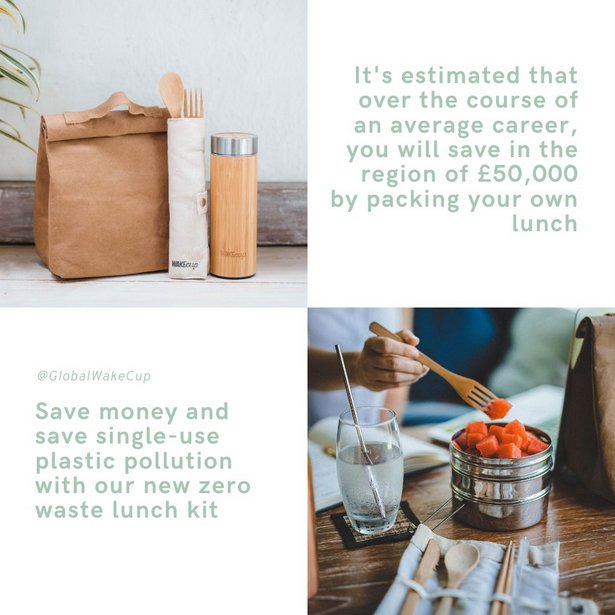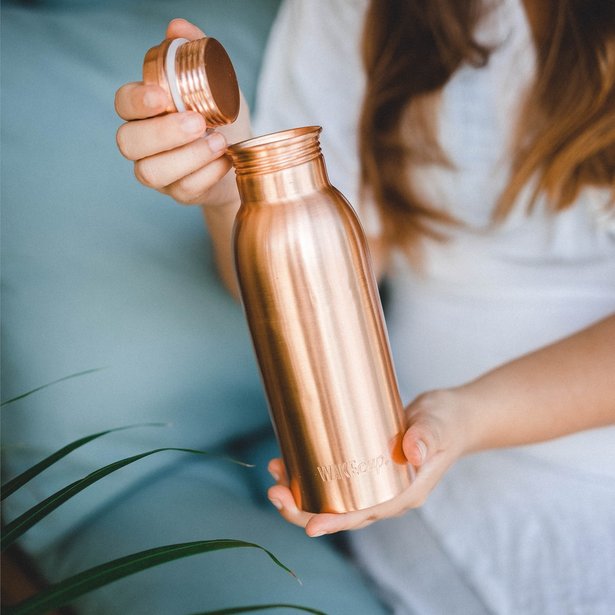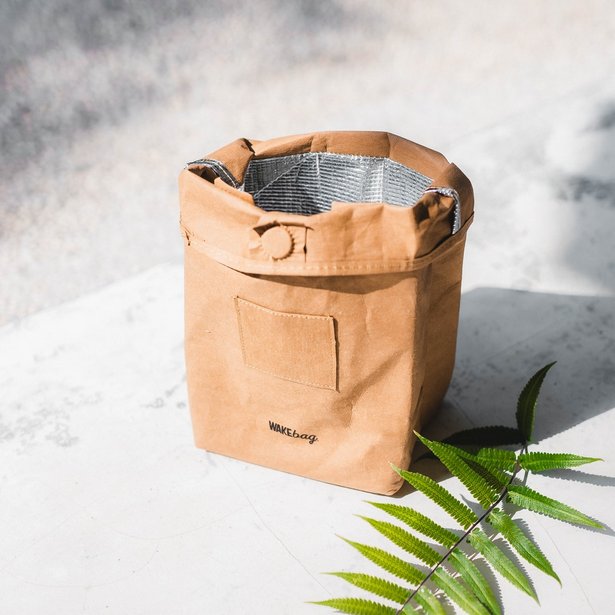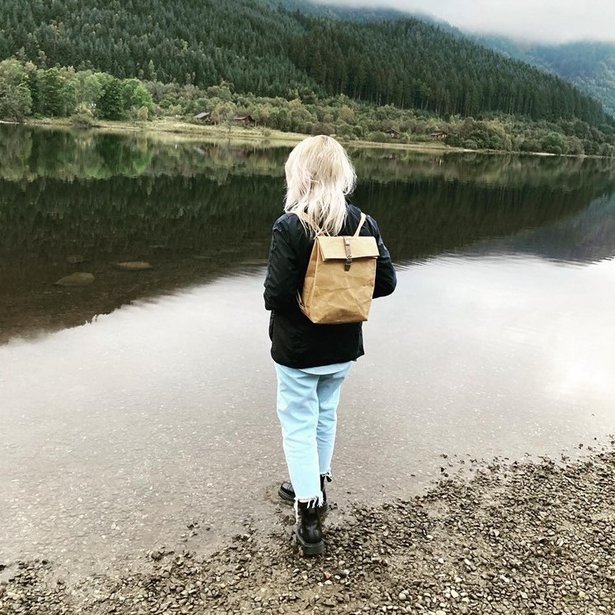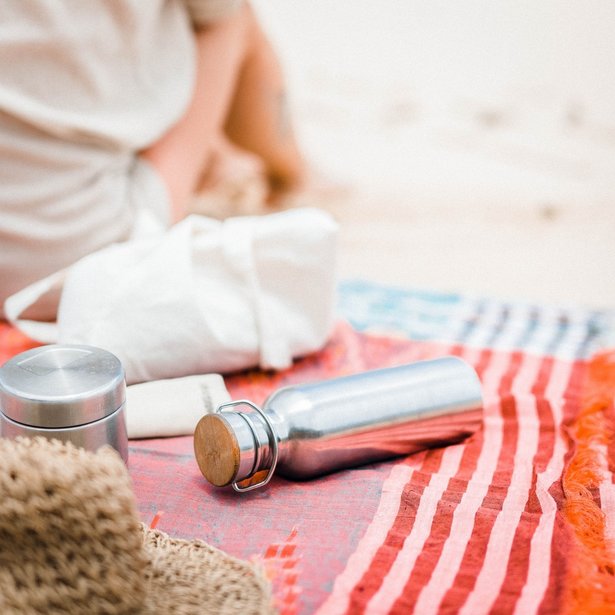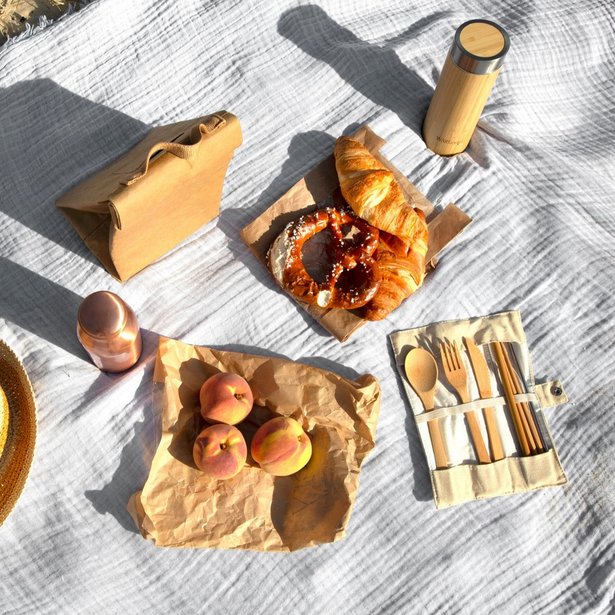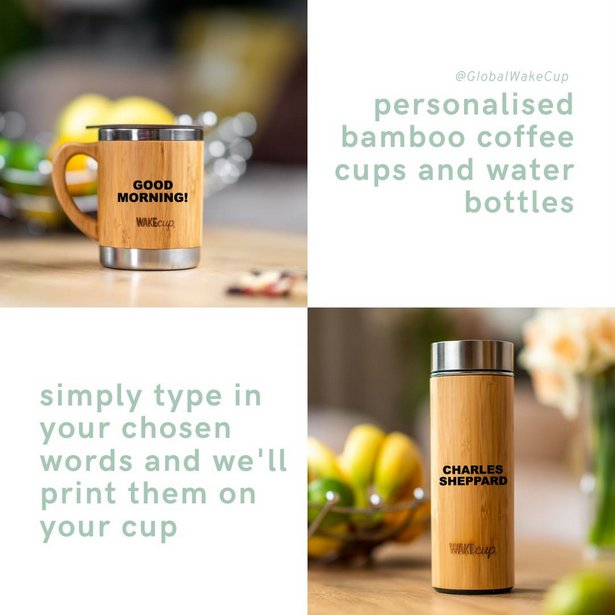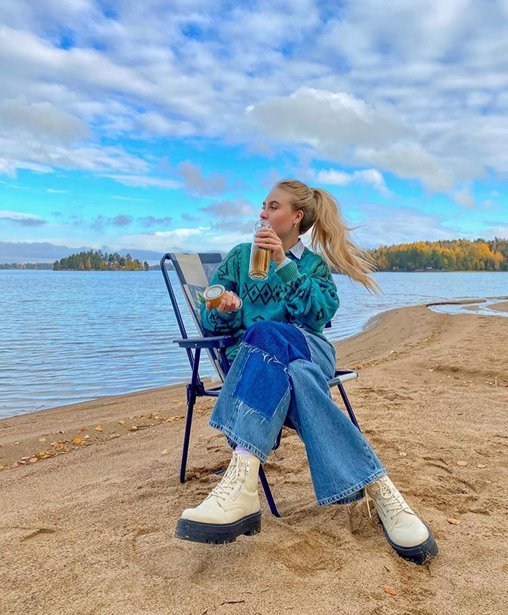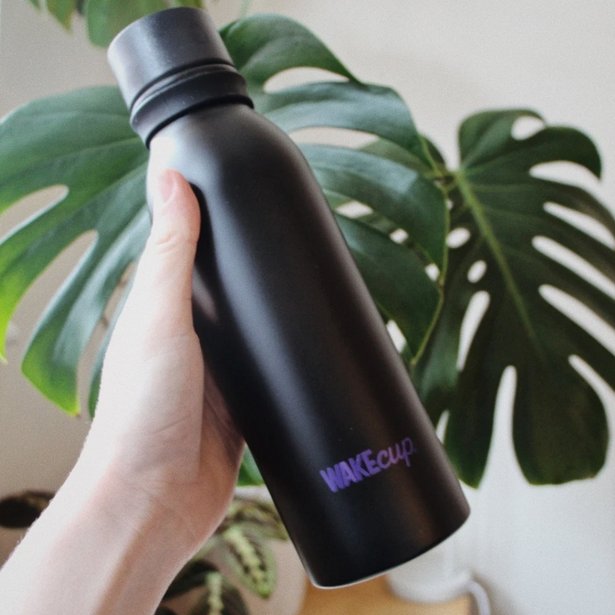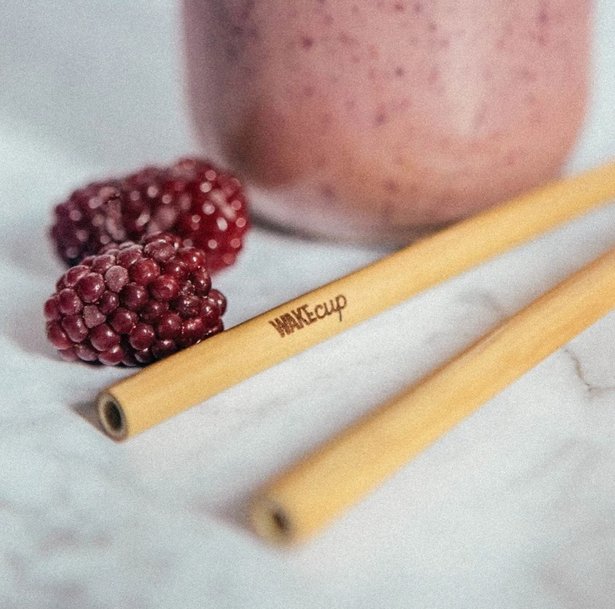 Box of Favours is more than just a gift. It's a gesture of love and friendship, a promise to spend time with someone special to show them how much you care
www.boxoffavours.com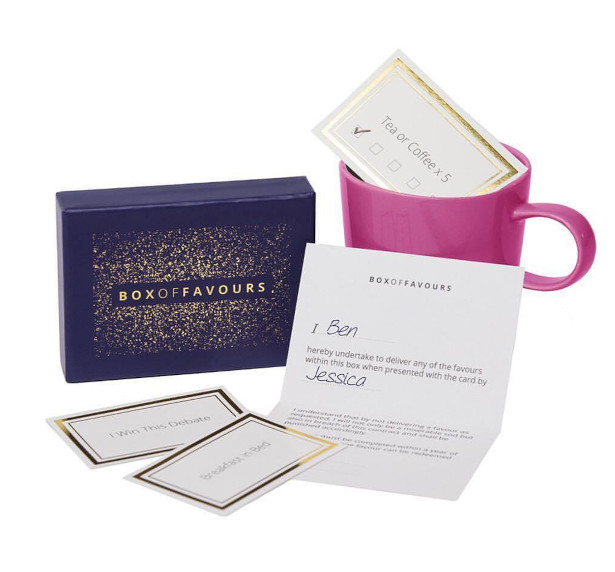 A Box of Favours is more than just a gift. It's a gesture of love and friendship, a promise to spend time with someone special to show them how much you care about them. Each box has been beautifully designed with gold foil stamping on the top and bottom. When you open the box the first thing you will find is an envelope with a contract inside. This is to be signed by the gifter and is a promise to fulfil the favours within. Under the contract you will find 15 favour cards with gold stamped borders, held in place by black velvet covered foam. 10 of these cards contain set favours and 5 are left blank for your imagination. Everyone needs a favour now and again and what better way to show someone how much you care about them than to give them a box of favours? Also for every box purchased 1 tree will be planted!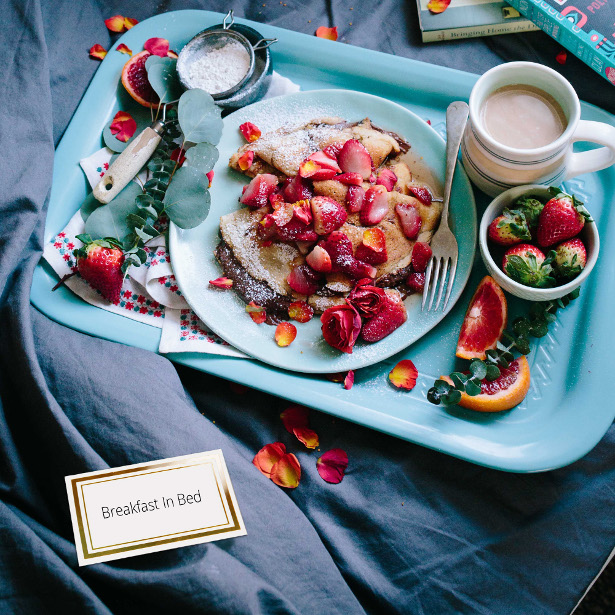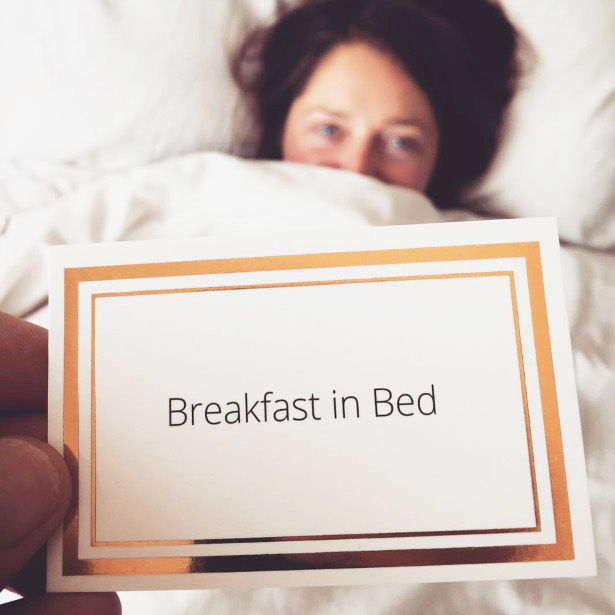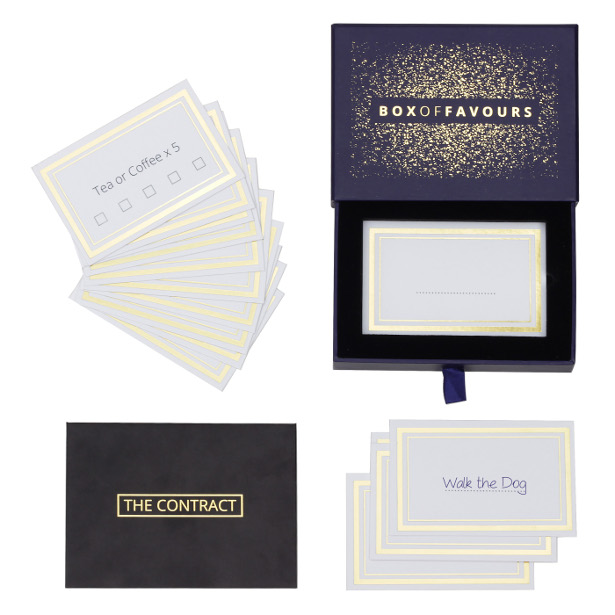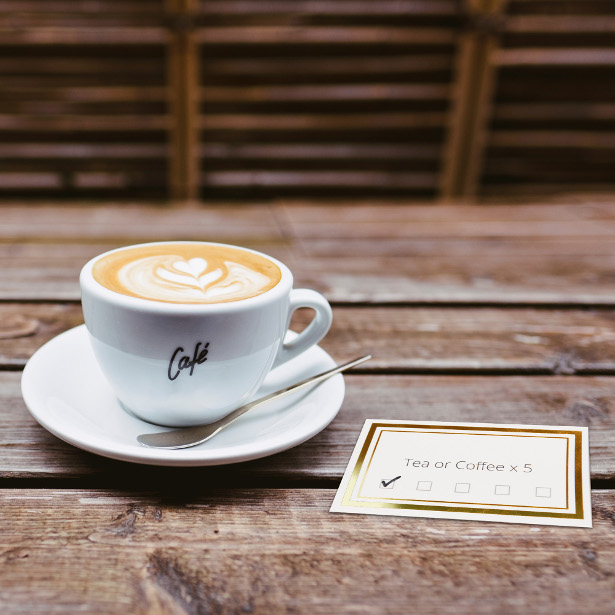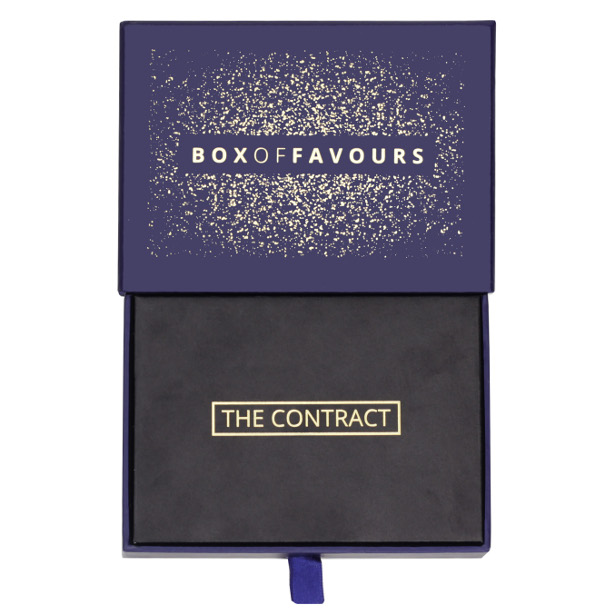 Burlington – Home of the original argyle.
Cult, creativity and a healthy dose of self-irony characterize the brand with the diamond motif.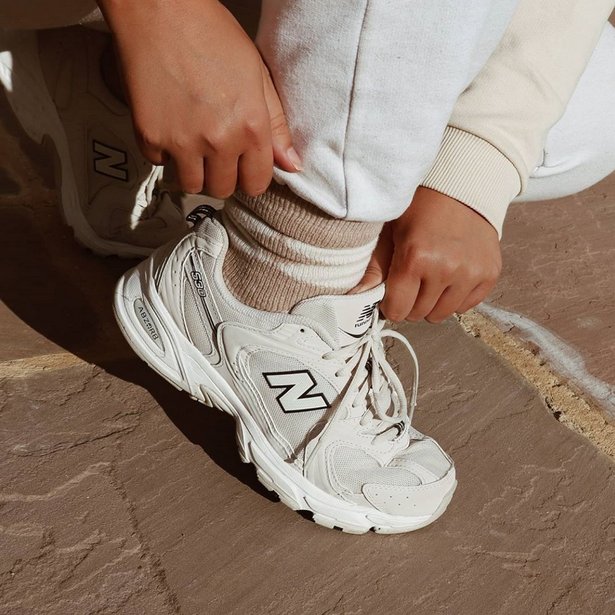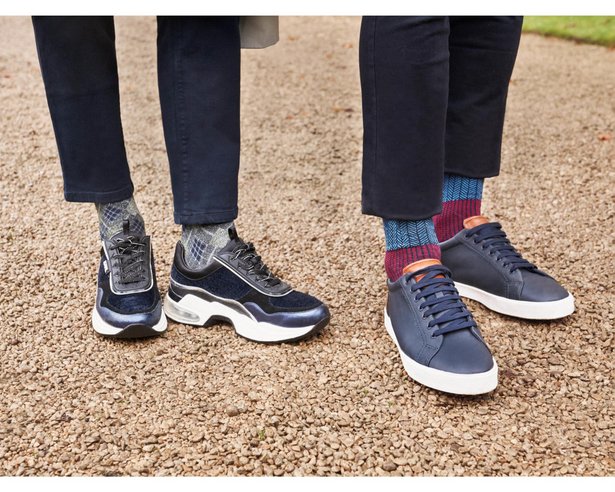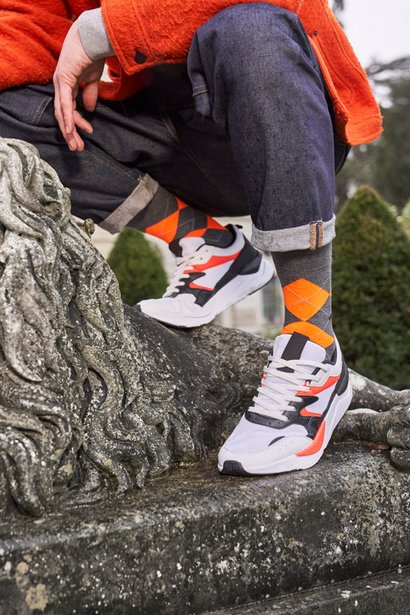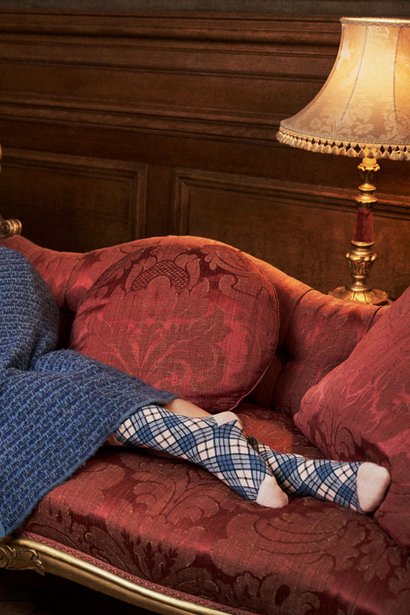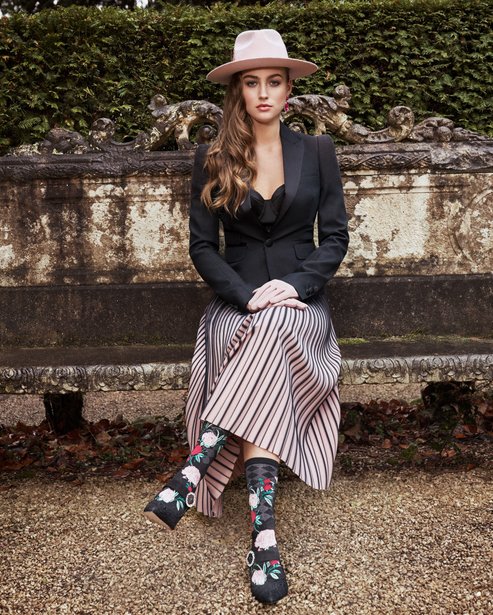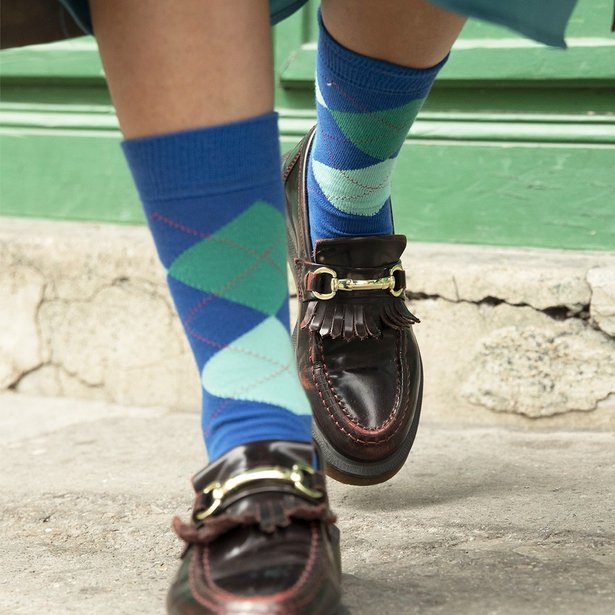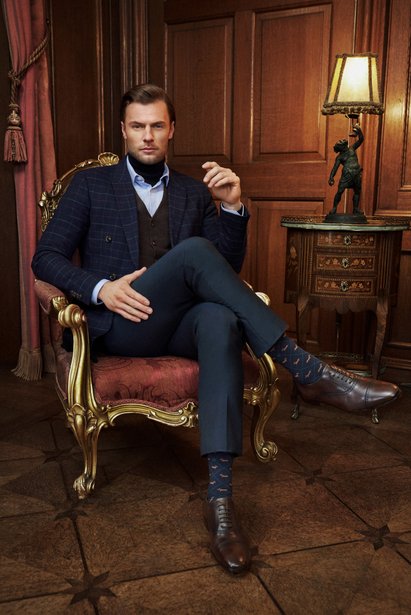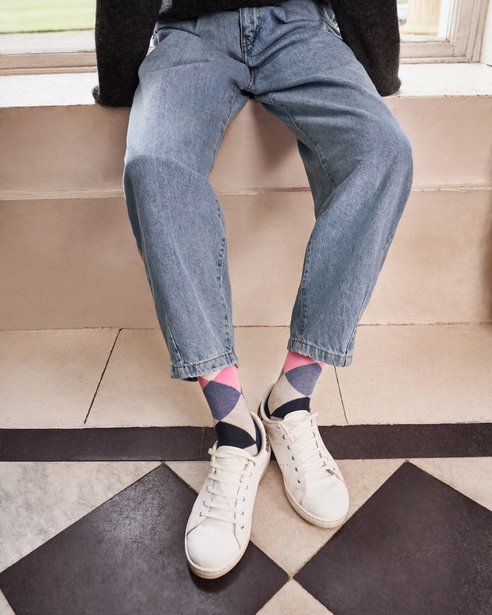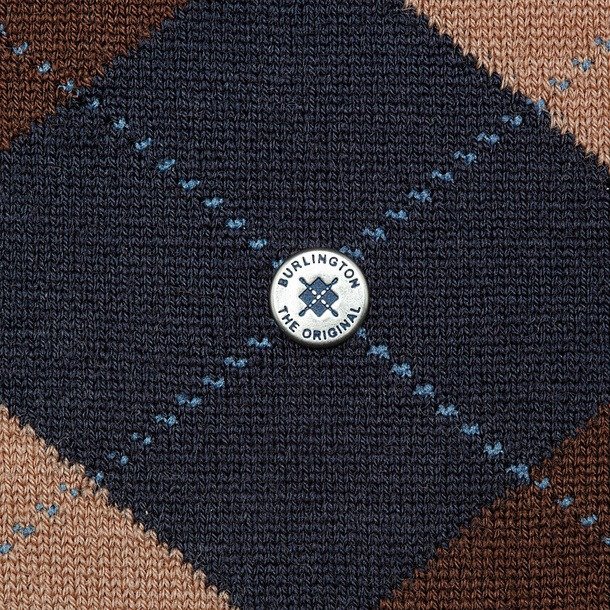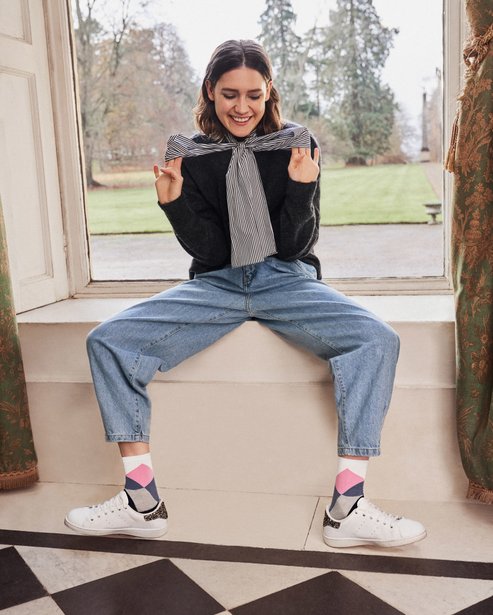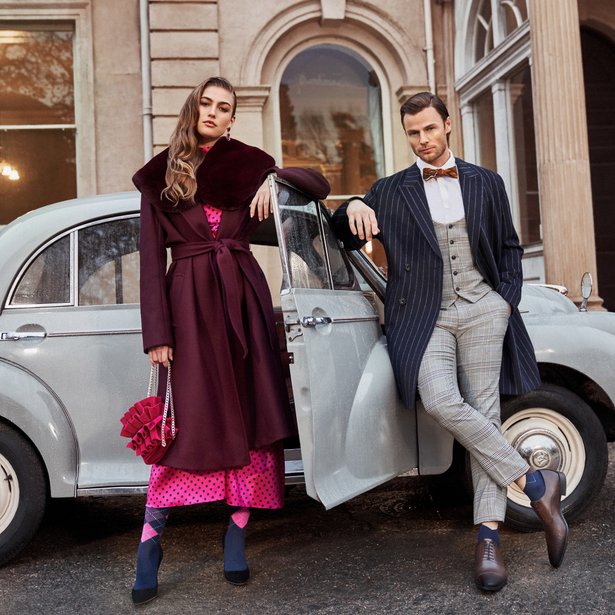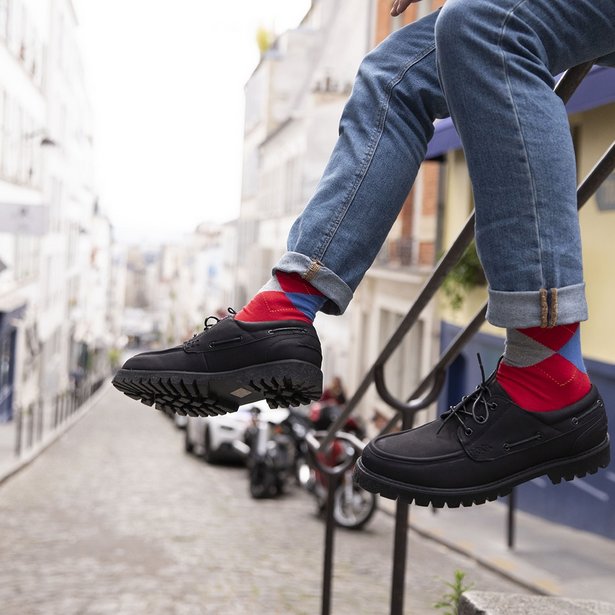 Let Burlington socks add a sophisticated tone when layering grey-on-grey. 💎!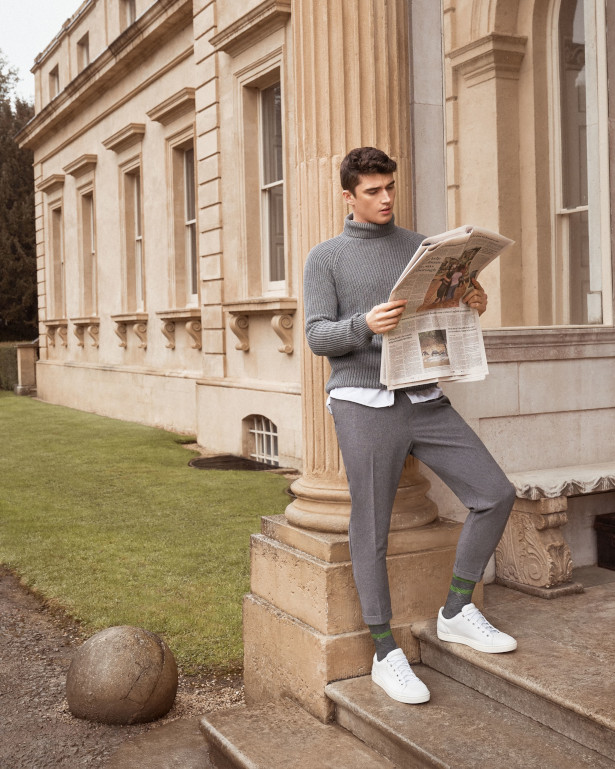 Available from www.burlington.de/uk_en/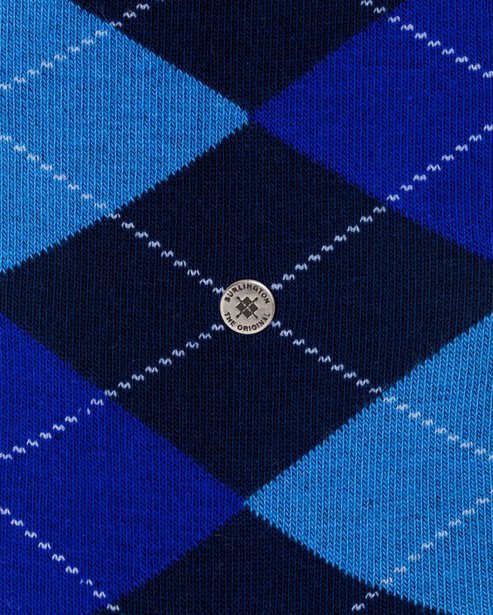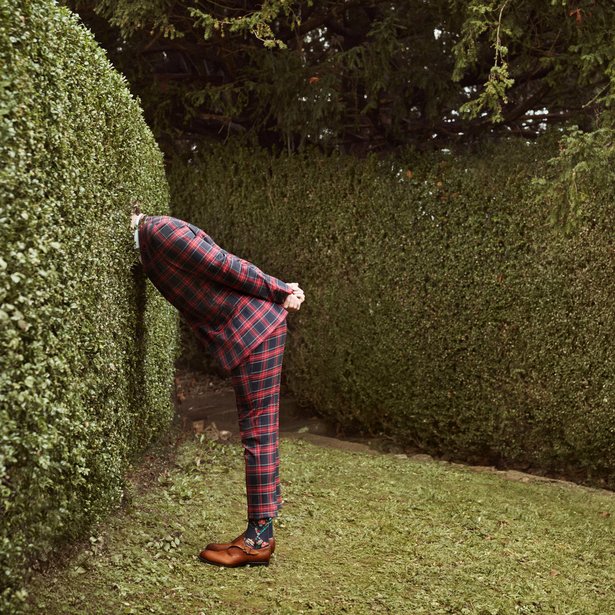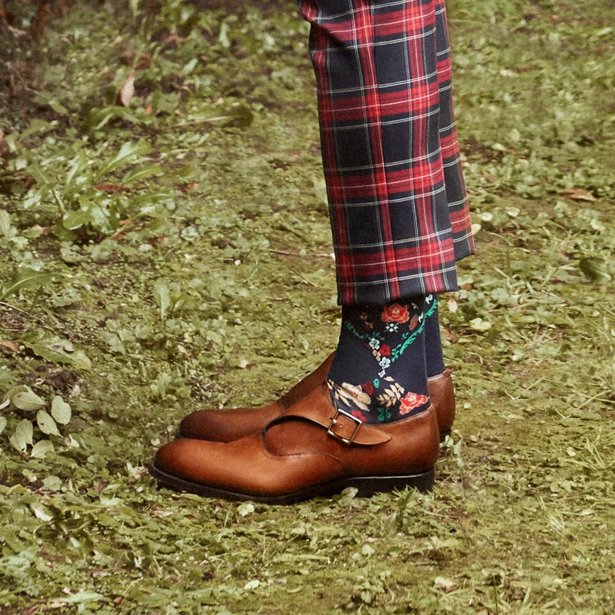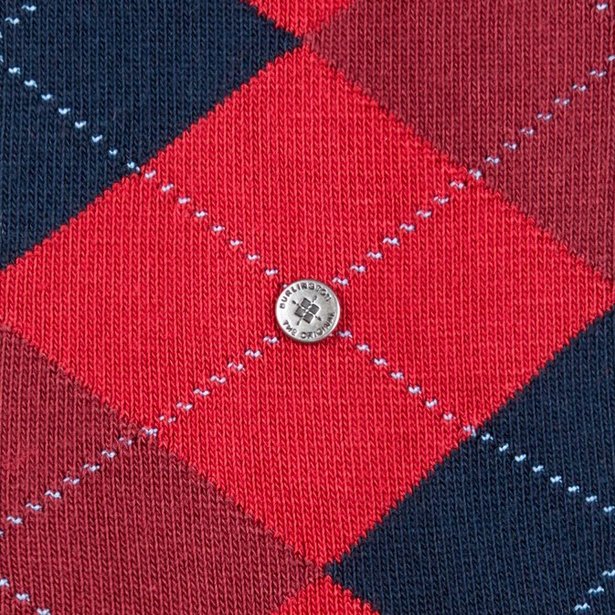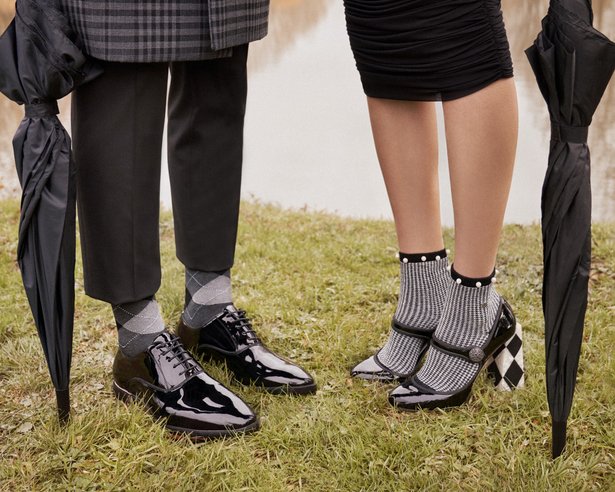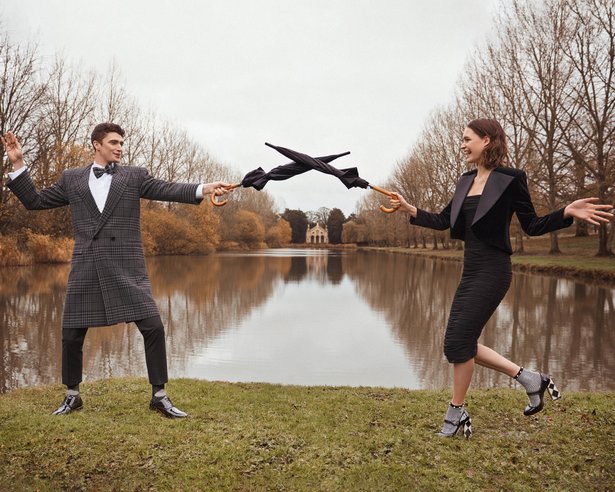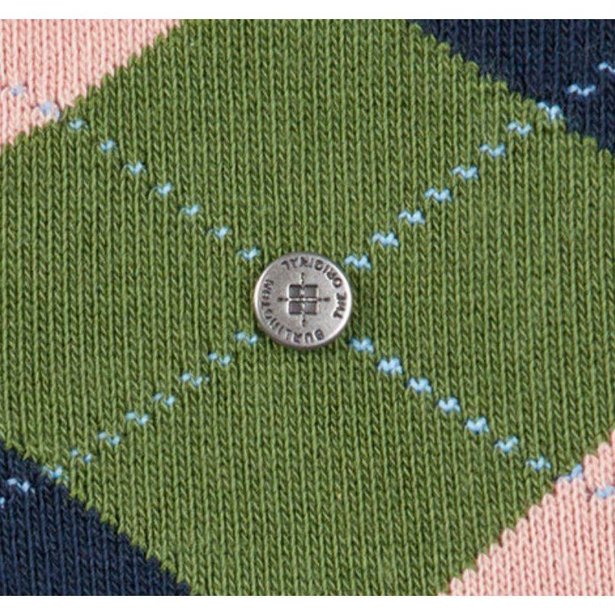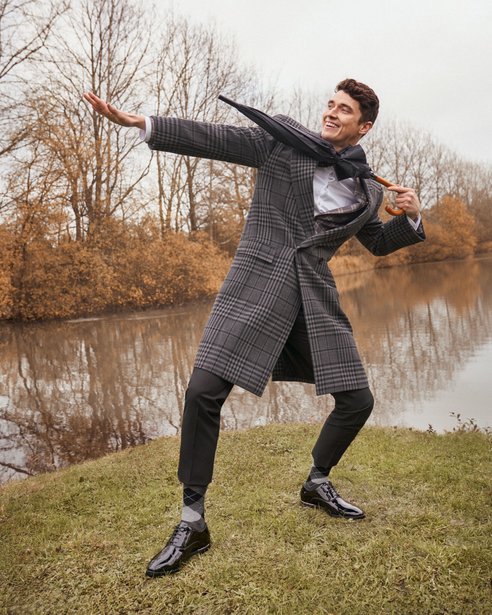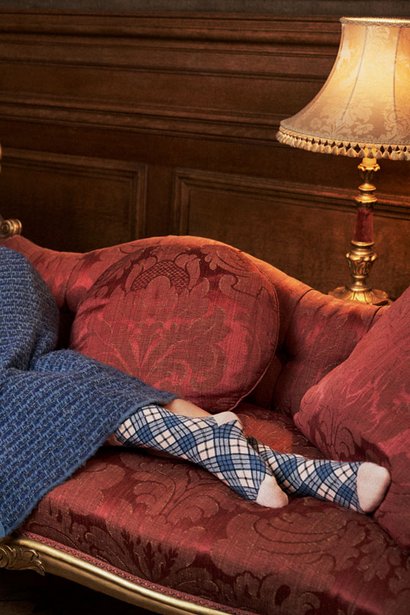 Seán O'Brien's autobiography Fuel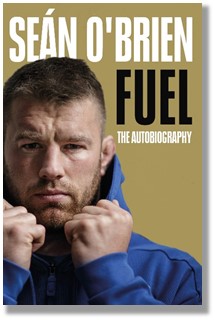 Irish rugby legend Seán O'Brien does not come from a traditional rugby background. He grew up on a farm in Tullow, County Carlow, far from the rugby hotbeds of Limerick and Cork or the fee-paying schools of Dublin. But as he made his way up through the ranks, it soon became clear that he was a very special player and a very special personality.
In Fuel, Seán O'Brien tells the remarkable and unlikely story of his rise to the highest levels of world rugby and of a decade of success, sharing revelations from inside the Leinster, Ireland and Lions operations.
Seán O'Brien says: 'I am hugely excited to be publishing my autobiography Fuel with Penguin Ireland in October. It tells my whole story, from my upbringing on the farm in Tullow, through my rugby career and what drove me to the position I achieved with Leinster, Ireland and the British and Irish Lions. I can't wait for readers to enjoy it.'
Michael McLoughlin, Penguin Ireland, says: 'I'm particularly thrilled to be publishing Seán O'Brien's book this autumn. By now I think we've established at Penguin a reputation for publishing rugby books that grab the headlines and get sports fans talking and reading. This book will be no different, with Seanie coming across on the page no differently than on the pitch, tough and fearless.'
About the Author
Seán O'Brien was a key figure in a golden era for Leinster and Ireland, and widely considered amongst the very best forwards in the world. He toured with the Lions in Australia in 2013 and in New Zealand in 2017.
If you would like to pre-order Fuel, you can do so here: