Sports star Anthony Joshua's brand new side hustle – percussion massage guns designed by the boxer himself! www.pulseroll.com (the range is called Ignite!)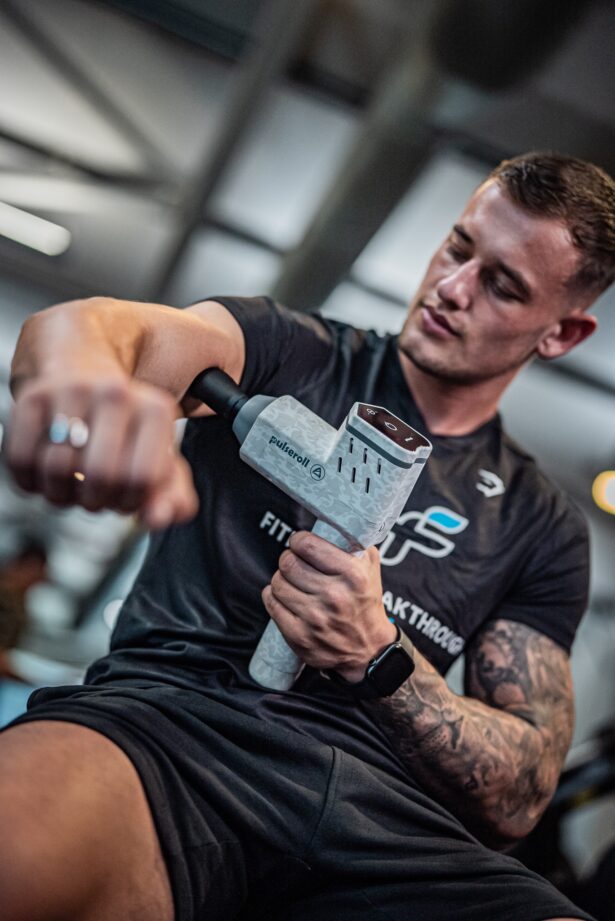 The Pulseroll Ignite range – now on sale – brings AJ's personality to a special and limited-edition percussion massage gun collection. A changeable glove head leaves you in no doubt that the boxer – an investor and global ambassador for the company – was involved in the creative process from start to finish
The two-time World Heavyweight Champion said: "Pulseroll continues to build a global brand that is the 'Best of British.' After getting involved in the business last year, I was keen to share my insights as an athlete and help make the products even better for all users.
"Now the new Ignite range packs even more power and I loved the idea of having one of the removable heads designed to look like a boxing glove.
"I've been using Pulseroll products every day for almost five years now – they are key to my preparation and recovery routine which helps
improve my overall performance.
"When you train or work out, recovery is crucial at all levels, not just for professional athletes."
A host of rugby teams are fans or ambassadors of the Pulseroll range, including The England Rugby League team, Sale Sharks and Leicester Tigers. Other well-known faces such as Kevin Pieterson, Darren Gough, Kirsty Gallacher and Marvin Humes have all been pictured using the products.
Janette Manrara – Strictly Come Dancing pro and presenter of It Takes Two and BBC's Morning Live, said: "Pulseroll has truly extended my ability to continue dancing as it really helps with the recovery of
my muscles after long tours and shows. Their travel gun comes with me wherever I go as well as their roller. Absolutely amazing."
Olympic Bronze Medal GB rower James Rudkin said: "As a top level athlete you can't leave any stone unturned, you train hard every day and you race as hard as you can but you have to make sure your body is
in the best position to perform on the start line and that's where Pulseroll products come in."
Paralympic Gold Medal winner Ollie Stanhope added: "I love using Pulseroll products as it really helps you to hit the hard to reach places, for instance with a massage gun it's really easy to get your hip flexes
and hard to reach places on your shoulders. Also the vibration helps loosen the muscles up even better."