RESPONSIBLE IN STYLE: BOSS WATCHES ADMIRAL COLLECTION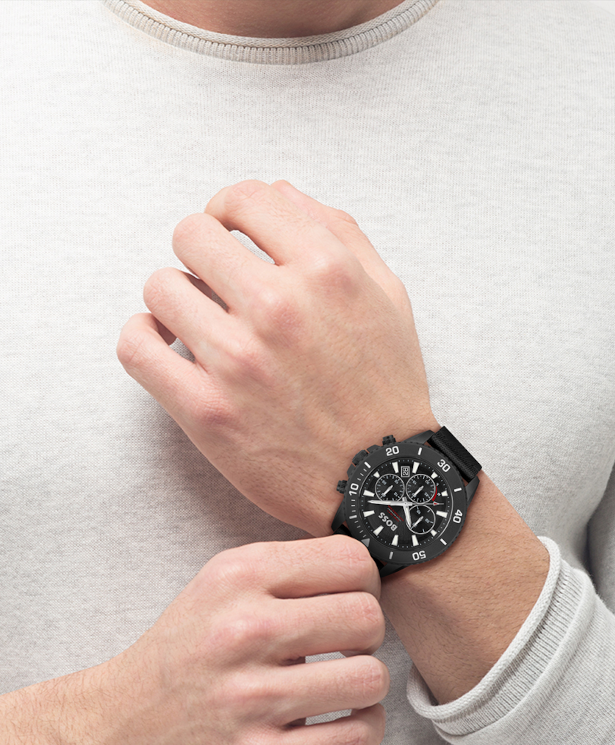 BOSS Watches makes waves this season with an innovative addition to the BOSS Admiral family of sporty chronograph
timepieces. Crafted from ocean-bound plastic sourced from Swiss initiative #tide, the Admiral seamlessly brings together the
use of more responsible materials with a striking BOSS look.
ABOUT #tide
Tide Ocean SA is a company based in Basel, Switzerland, founded into the possibility of using ocean plastic for watchstraps.
With the goal of cleaner oceans, #tide built a global network and organizes beach clean-ups, collaborate with social
enterprises, pay fair wages to local communities and comply with ethical and ecological standards.
The plastic waste collected and processed is 100% ocean-bound. #tide does not process any virgin and non-ocean bound
plastics.
ABOUT ADMIRAL WATCH
The bold design – a tribute to the iconic diver's watch – includes a prominent unidirectional rotating bezel, luminescent
hands and indexes, and three diamond-cut sub-eyes on the dial. The pushers, crown, crown protection, and textile strap add
to the sporty look of the watch while also being crafted from #tide ocean-bound plastic.
Built with a solar cell that draws energy from the sun to power its quartz movement, the chronograph is available in black or
blue, with pop-color details on the dial and second sweep. The BOSS Admiral is created for men who make a statement with
their style – and are always ready to explore something new.
Technical Features:
Movement: Chronograph with date
Water resistance: 10 BAR
Case: Ocean plastic
Diameter: 46mm
Dial: Brass
For the latest news on our collections, visit watchshop.com
The BOSS Watches Collection is produced and distributed by the MGI Luxury Group SA.
Didsbury Gin Christmas Pudding Liqueur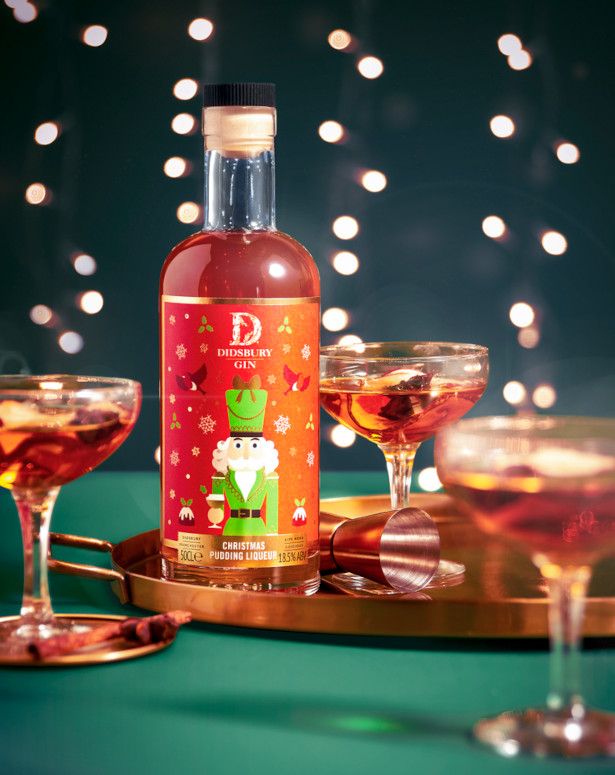 It's the perfect gift for gin lovers, a versatile spirit that can be drunk neat, as a gin & tonic or in your favourite cocktails, hot or cold!
Flavour-wise, expect flavours of juniper, citrus peel, cinnamon and a blend of mixed fruits and spices.
The Didsbury Gin Christmas Pudding Liqueur is available from the Didsbury Gin website. It costs £24.95 for a 50cl bottle.
Introducing:
Epiphone Power Players: Your First Forever Guitar
Available on www.Epiphone.com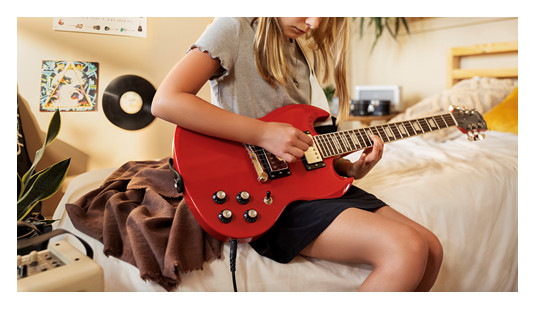 All-new guitars feature iconic and legendary Les Paul and SG body shapes with high quality build, sound and features
Epiphone Power Players Are youth-sized, easy-to-play and an ideal learning guitar
Above: the Epiphone Power Players SG guitar in Lava Red.
Explore the Epiphone Power Players Les Paul and SG Collection, HERE.
Epiphone Power Players, photos, and specs: HERE and HERE.
Watch and share the Epiphone Power Players video: HERE.
Inspired by the storied Gibson Originals, the new Epiphone Power Players Les Paul and SG are elevated, premium beginner guitars with unmatched features and quality.
Epiphone the leading innovator and accessible brand for every stage, presents the all-new Epiphone Power Players™ collection. The Epiphone Power Players collection offers classic Gibson Les Paul and SG guitar shapes in a high-quality, youth-sized guitar, that is easy-to-play and an ideal learning or traveling guitar. All Epiphone Power Players Les Paul and SG's are accessorised with a guitar strap, cable and picks, and a gig bag. The Epiphone Power Players™ are available worldwide through authorised Epiphone dealers.
"The Epiphone Power Players Les Paul and SG is designed to be the solution for beginning youth musicians, parents, and music teachers to kickstart a guitar playing journey–the first forever guitar!" says Krista Gilley, Director of Brands at Gibson Brands. "The challenge was to solve for the earliest stage of playing–Epiphone's First Stage–by building confidence for youth players with a product that is tailored to them in size and playability, while offering the thrill of playing the same iconic Gibson guitar body shapes they recognize their favorite artists play on the biggest stages around the world. Next, we solved the need for a high-quality and reliable beginning guitar that parents can trust in and provided a solution for music teachers to offer an accessible Gibson Brands guitar to support their lessons and product recommendations. From the Gibson Labs, we are excited to introduce the Epiphone Power Players Collection to solve an array of needs in the market and inspire young guitarists everywhere."
Epiphone is proud to debut the first-ever youth-sized guitar collection, the Epiphone Power Players™. Tested and approved by music teachers, the all-new Epiphone Power Players™ is a quality built ¾+ sized version of Gibson's iconic Les Paul and SG guitar shapes. Teachers and parents can purchase the all-new Epiphone Power Players collection knowing they're high-quality Epiphone guitars, with better sound and playability, that will inspire and build confidence in new players, keeping them more engaged as they learn the instrument.
Explore the full Epiphone Power Players Les Paul and SG collection, HERE.
Watch and share the new Epiphone Power Players video featuring interviews with youth players and music teachers, HERE.

Click on the image above to play the video or press HERE.
Above: The Epiphone Power Players Collection (L-R) SG and Les Paul in Ice Blue and Lava Red.
Epiphone Power Players Les Paul and SG:
The Epiphone Power Players Les Paul is a 3/4+ version inspired by the legendary Gibson Les Paul shape. The Epiphone Power Players Les Paul has a 22.73" scale length and a slightly smaller mahogany body making it light, easy to play and an excellent choice for younger players. For more experienced players, the Epiphone Power Players Les Paul is an excellent travel guitar for the road. The guitar sounds better and stays in tune longer than any other "student model" guitars due to its high-quality components and superb build quality. The bolt-on mahogany neck has a sculpted heel for improved upper fret access, and it is powered by a pair of authentic Epiphone humbuckers for rich, full Les Paul sound.
The Epiphone Power Players SG is a trimmed-down version of the legendary Gibson SG with a 22.73" scale length and slightly smaller body, making it an excellent choice for younger players, yet this guitar is not a toy. The Power Player SG is a solid travel guitar for the road, and it's powered by a pair of Epiphone 650R and 700T ceramic humbuckers for a rich, and full and unmistakable SG sound.
Every Epiphone Power Players Les Paul and SG package comes well-equipped with a gig bag, strap, picks, and a guitar cable. The Epiphone Power Players Les Paul and SG are available everywhere in an Ice Blue and Lava Red finish, a Dark Matter Ebony finish in both the Les Paul and SG is available exclusively on www.Epiphone.com.
Above: a student learns guitar on the new Epiphone Power Players Les Paul in Lava Red.
Above: (L-R) compare the full-size Gibson Les Paul in Gold, next to the Epiphone Power Players Les Paul in Lava Red.
Above: all Epiphone Power Players Les Paul and SG's are accessorised with gig bag, a guitar strap, picks, and a cable.
Above: The Epiphone Power Players Les Paul in Ice Blue.
Above: The Epiphone Power Players SG in Lava Red.
Epiphone:
EPIPHONE.COM | TWITTER | INSTAGRAM | FACEBOOK | YOUTUBE
Gibson:
GIBSON.COM | FACEBOOK | TWITTER | INSTAGRAM | GIBSON TV
Gibson App:
GOOGLE PLAY | APPLE APP STORE
About Epiphone:
For over 140 years, Epiphone has been a leading innovator in instrument design with models like the Casino, the Texan, and Masterbilt Century Archtop Collection. Epiphone began as the "House of Stathopoulo" family business in Sparta in the 1870s and rose to fame during the jazz age in Manhattan before joining Gibson brands in 1957. Today, Epiphone continues to make history from its headquarters in Nashville, TN. Epiphones have powered classic recordings by Les Paul, The Beatles, and The Rolling Stones along with today's top artists like Peter Frampton, Gary Clark Jr., Tommy Thayer of KISS, and Lzzy Hale. Epiphone offers innovation, history, and a lifetime guarantee. Whether you are learning your first song in your bedroom, or rocking an arena, Epiphone has always been there, for everyone, for every generation, for every stage. For more information, visit: Epiphone.com and follow us on Twitter, Facebook, YouTube, and Instagram.
TREAT YOUR PET THIS CHRISTMAS WITH LILY'S KITCHEN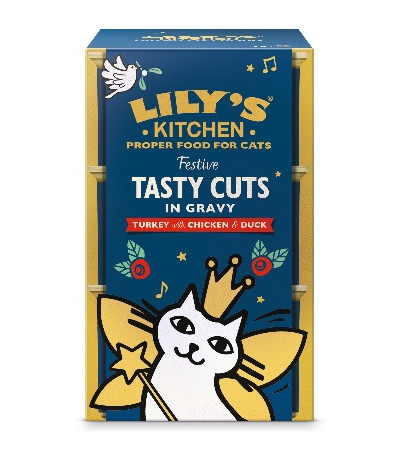 Treat your cat or dog to the purr-fect festive gift this season from as little as £1.25, with the 'tail-wag approved' Christmas range from Lily's Kitchen.
Good tidings we bring, for you and your furry kings! Lily's Kitchen has created an extra special Christmas menu for four-legged friends this year. Using top quality natural ingredients including freshly prepared meat and offal, the B Corp pet food brand is serving up a delicious selection of recipes and treats to make sure cats and dogs can join in the festive feast.
From advent calendars for dogs and cats, to Christmas dinners and Festive Turkey Jerky, this seasonal selection has everything you need to serve up a showstopping dinner for furry family members.
The range launches in September 2022, via Lily's Kitchen, and will also be available for purchase at retailers including Pets At Home, independent pet stores, Waitrose, Ocado and Amazon.
Hoover Air Purifier?
Don't find yourself in need again when pollen hits! Get yourself a Hoover Air Purifier
www.hooverdirect.co.uk/collections/air-purifiers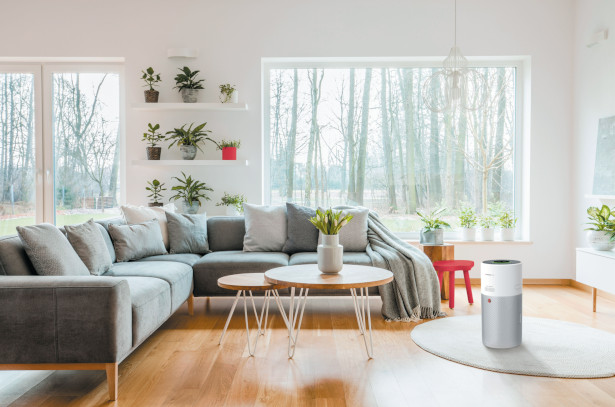 Ideal for allergy sufferers. Purify the air of a 20 sq m room in just 10 minutes. The HEPA (H13) filter has a unique treatment to capture and inactivate allergens and pollen.
Breathe, sleep and live better with our range of anti allergy Hoover Air purifiers designed to reduce and eliminate up to 99.97% of pollutants and particles such as dust, pet hair, allergenic pollen, bacteria and gases. As well as purifying the air, select models from the H-PURIFIER range use the latest technology to clean objects and surfaces and humidify the air. With the hOn app you can have complete control of the performance and personalised profiles of your new air purifier.
The end result is a home with clean air which can lead to better sleep, fewer allergies and better quality of life and life expectancy.
Benefits of air purifiers
Removes hay fever triggers
Hoover Air Purifiers clean the air of allergic rhinitis triggering pollen by capturing it in the triple filter system before releasing purifier air. With all windows closed your H-PURIFIER can clear a 20sqm room in just 10 minutes creating a safe zone for those who suffer with hay fever. By using an air purifier with pollen filters in conjunction with other allergy avoiding techniques such as regular HEPA filter vacuum cleaning, staying indoors wherever possible, changing clothes after being outside and regular showers you can significantly reduce the risk of allergic rhinitis during high pollen season.
In addition, removing pollen in the home can lead to better sleep and another reason why it's recommend by the British Allergy Foundation.
NEXGEL's MEDAGEL ClearComfort Hydrogel Patch.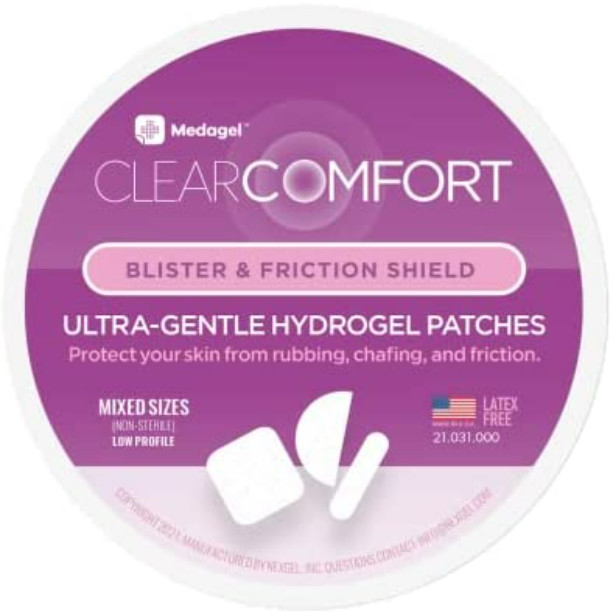 This product is great for rugby players to prevent and treat foot blisters by insulating the skin from friction caused by rubbing and chafing in shoes. The dynamic ClearComfort Patches are available in a variety of shapes, including a customizable sheet that can be cut to create a perfect fit for specific shoe needs.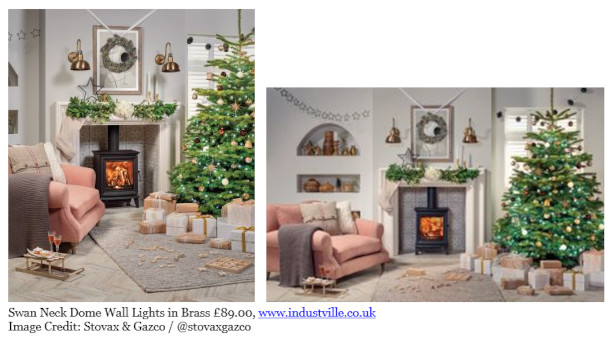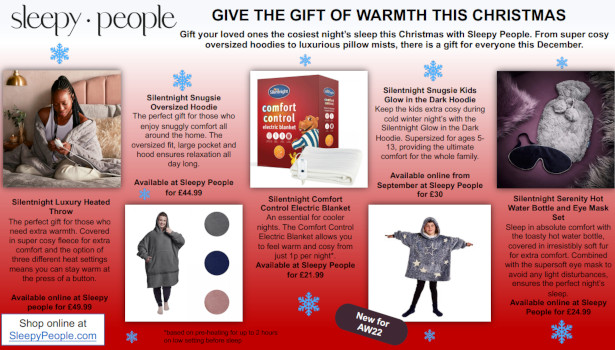 INDULGE YOURSELF AND OTHERS THIS CHRISTMAS WITH SMOKIN' BROTHERS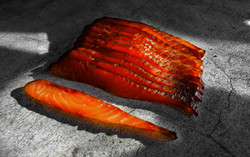 This Christmas, whether you are looking for a gift for the foodie in your life or seeking out the best ingredients for your festive feast, look no further than Smokin' Brothers.
Crafted in the heart of the Cotswold's, this luxurious smoked salmon is a Christmas must have. With their unique sashimi slicing making each piece rich and flavourful, Smokin' Brothers is redefining smoked salmon.
Festive Feasting
Whether you enjoy it with scrambled eggs, smothered with cream cheese or as part of an eggs royale, smoked salmon is a Christmas Day breakfast staple.
Treat your family to a luxurious festive breakfast, with Smokin' Brothers rich flavoured salmon, be that buttery belly or smoky tail.
Take your Christmas morning to the next level and opt for one of Smokin' Brothers champagne gift boxes. Doing all the hard work for you, they'll deliver champagne and smoked salmon straight to your door and help you kickstart your celebrations.
SALMON BELLY AND TAIL TRAYS STARTING AT £29.80, GIFT SETS STARTING AT £66.90
Festive Gifting
If you're looking for gift inspiration for the father who has everything or the foodie in your family, the subscription service Smokin' Brothers offer can keep a loved one stocked up with high quality salmon for the foreseeable. With the option of weekly, fortnightly or monthly subscriptions there is a plan to satisfy every salmon lover.
SALMON SUBSCRIPTIONS START AT £22.40
Sourced from a family run farm in Scotland, the salmon is smoked using traditional Norwegian methods, in a blend of beech, juniper and oak that carefully infuses every piece.
This year, why not choose a salmon that is not only innovative and totally unique in flavour, but one that is also sustainable.
Using 100% plastic free packaging and fully recyclable boxes, Smokin' Brothers is the first smoked salmon brand in the world to create fully recyclable and compostable packaging, putting sustainability at the forefront of the luxury brand.
The Smokin' Brothers salmon is now widely recognised by many with chefs including Adam Handling, Gaetano Farucci and Ottolenghi championing its flavours. The full range is available to purchase via the website through www.smokin-brothers.com and prices start from £28. Additionally, Smokin' Brothers offers weekly, fortnightly and monthly subscription boxes, delivering fresh smoked salmon straight to your door.
The Full Montea
£65, free delivery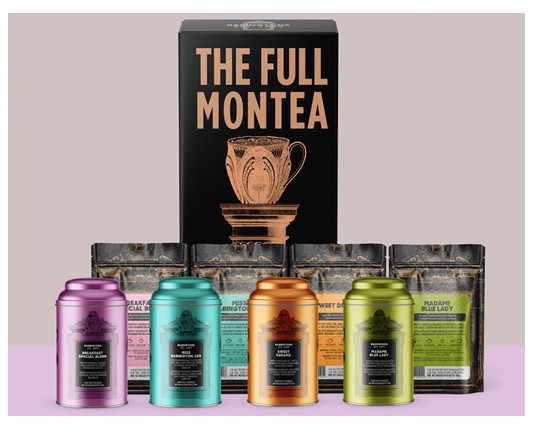 What have the Romans ever done for us?
Well, apart from the Coliseum…. Babingtons Tea Rooms located at the foot of Rome's historic Spanish Steps have now launched their top 4 best-selling teas in the UK in one brilliant Bundle – The Full Montea.
Loved by 50,000 international and 30,000 Italian customers a year, you or your friends & family, can now be amongst the first to try them in the UK. Enjoy!
The Full Montea consists of:
4 Tins of Loose-Leaf Tea & 4 Refill Packs as follows: Breakfast Special (black); Miss Babingtons 125 (black scented); Madame Blue Lady (green); Sweet Dreams (herbal)
View Gift Set
www.babingtonsblends.com/products/the-full-monty
Sweet Dreams Are Made Of Teas
£30
Sleep better at night; health and happiness available in a cup of tea (or two)
Win No. 1 – no Caffeine.
Win No. 2 – all natural.
Win No.3 – the purifying, cleansing, antioxidant boosting & refreshing Forest Fruit Blend.
Win No. 4 – the calming, sensory, enveloping & delicious Sweet Dreams Blend.
Sweet Dreams Are Made Of Teas consists of:
2 Tins of Loose-Leaf Tea & 2 Refill Packs as follows: Forest Fruits (herbal), Sweet Dreams (herbal)
View Gift Set
www.babingtonsblends.com/products/sweet-dreams-are-made-of-tea
Let Them Eat Cake
£32
Now you can have your cake & eat it. Hurrah!
Mmmmmm – cinnamon, ginger and cardamom or orange peel, hibiscus & almond?
Delicious yes but these are not cakes, they are the ingredients of Babingtons Blends Karha Chai & African Nights teas.
For those of us who wish to be healthy and indulgent at the same time (it is possible) these teas are perfect either on their own, or with added cake.
Oh, go on, you deserve it!
Let Them Eat Cake consists of:
2 Tins of Loose-Leaf Tea & 2 Refill Packs as follows: Karha Chai (black scented) and African Nights (herbal)
View Gift Set
www.babingtonsblends.com/products/full-collection
The Royaltea Bundle
£36, free delivery
Feel like a Queen or King for the day… Well for at least a 15-minute tea break.
Close your eyes, inhale the passion fruit & peach aroma of Babingtons Blends Royal White Passion or the bergamot & lemon peel of our Imperial Earl Grey. Sip and for several blissful minutes of uninterrupted perfection, you will know what it feels like to be a deitea. Perfection!
The Royaltea consists of:
2 Tins of Loose-Leaf Tea & 2 Refill Packs as follows: Royal White Passion (green) and Earl Grey Imperial (black scented)
View Gift Set
www.babingtonsblends.com/products/tea-book
A Rich Tea History
Since 1893, Babingtons Tea Rooms at the foot of Rome's iconic Spanish Steps, has been serving fine teas to the world's most discerning tea connoisseurs, always with a dash of British eccentricity, wit & style.
"We don't sell tea, we serve the unique Babingtons experience and story in a cup" Chiara Bedini
Founded by two well to do British ladies and friends, Miss Anna Maria Babington and Isabel Cargill, Babingtons Blends is being launched in the UK by direct descendants of the founders; Rory Bruce and Chiara Bedini.
The Babingtons family was determined to bring a dash of unconventional eccentricity to the city, creating a haven for artists, aristocrats, and jet-setters to connect over pots of tea.
With over 50,000 international guests to the tea room every year (except during a global lockdown) Rory & Chiara thought, if the world comes to Babingtons, why not take Babingtons to the world? Hence in 2021, Babingtons Trading Company Ltd (BTC) was born.
Babingtons Blends Founders, Chiara Bedini & Rory Bruce
"My earliest memories of tea are of the smell of Darjeeling wafting up from the cellars of my home. My passion for this fascinating drink and for the British Tea Ceremony has inspired most of my working life" Chiara Bedini
"Today we want to bring a part of this heritage to the world. Giving all of those who want to taste a little bit of our history the possibility to purchase our teas wherever they may be. It's all in the cup. Hope you love it like we do" Rory Bruce
The Babington Tea Rooms in Rome, situated next to the Spanish Steps, in Piazza di Spagna
The Babingtons Foundation
The foundation works to deliver courses and programmes to educate and empower Darjeeling's young people.
Prior to Covid-19, the foundation offered vocational learning courses allowing 50 students to train as chefs or nurses in conjunction with an intensive English language course. The next intake is planned for Autumn 2021.
The foundation provides students with opportunities and support to build skills and to secure safe employment within the local community. Throughout the pandemic, previous students have been actively working as primary health care workers.
Babingtons Blends Individual Teas
Pyramids (x 18) from £6.99
Pouches (Loose leaf) from £7.99
Caddies from £11.99
Harmonious infusions
Curated by Chiara Bedini, the launch collection is available in loose, refill & filter (tea bag) formats. Join us in celebrating this unique fusion of aroma, taste, style, eccentricity, wit and independent behaviour.
Our skill lies in bringing flavours, cultures, and people together. No matter where you find us in the world, British curiosities are enhanced with local fusions, resulting in an experience that is indefinably, ineffably Babingtons.
All Babington teas are sustainably sourced, hand blended and are 100% natural with no artificial colourings or flavourings. All packaging is biodegradable.
"Today I am extremely proud to share my premium blends, renowned for their quality, freshness and unique flavours, blended by hand with natural ingredients and packaged in eco-friendly materials. Each of the Babingtons' blends tells a unique story about our "family affair" with tea and I hope you will enjoy them as much as I have enjoyed creating and drinking them." Chiara Bedini
Black Scented Teas
A wonderful selection of premium black teas blended with the finest essential oils, flowers, fruits and spices to satisfy even the most refined palate. A celebration of our true soul.
Miss Babingtons 125
A truly enchanting black tea blend, with roses, vanilla and elderflower, created to celebrate the founders of Babingtons.
Available: only available as pouches (loose) & refill
Breakfast Special Blend
A rich and wonderfully balanced English breakfast tea created for Babingtons in the 1950s.
Available: pyramids, pouches (loose) & refill
Earl Grey Imperial
Our delightfully balanced and elegant version of the famous bergamot infused tea, enriched with lemon zest and vibrant petals.
Available: pyramids, pouches (loose) & refill
Karha Chai
A gift from India. A warm and fragrant blend of Assam black tea enriched with a medley of traditional chai spices.
Available: pyramids, pouches (loose) & refill
Green, White & Oolong Scented Teas
A delicious selection of premium white, green and oolong teas blended with the finest essential oils, flowers, fruits and spices to satisfy even the most refined palate.
Moroccan Secret
A refreshing blend of Chinese gunpowder green tea and mint leaves. Delicious both hot or iced.
Available: pyramids, pouches (loose) & refill
Blue Lady
A blend of Chinese sencha green tea with strong floral notes of cherry blossom and hints of soft tropical fruits.
Available: pyramids, pouches (loose) & refill
White Passion
A refreshing blend of Chinese Pai Mu Tan white tea, bursting with notes of tropical passion fruit.
Available: only available as pouches (loose) & refill
Herbal Teas
A super healthy selection of herbal teas created for our well-being at any time of the day.
Available: pyramids, pouches (loose) & refill
Forest Fruits
A refreshing and healthy herbal tea with the delicious taste of forest fruits and berries.
Available: pyramids, pouches (loose) & refill
African Nights
A rich and sweet rooibos with bold almond flavours and hints of juicy red fruits.
Available: pyramids, pouches (loose) & refill
Sweet Dreams
When it comes to bed time, there is nothing better than a soothing herbal tea that really works.
Available: pyramids, pouches (loose) & refill
**White Passion & Miss Babingtons not available in filter
www.babingtonsblends.com
Instagram
@babingtonsblends
Feel Great and Full of Confidence
PantsandSocks.com, the online men's branded underwear retailer, is urging men to "Pull-on the right pants, every time", believing body confidence starts with your pants and socks, the unsung heroes of your wardrobe.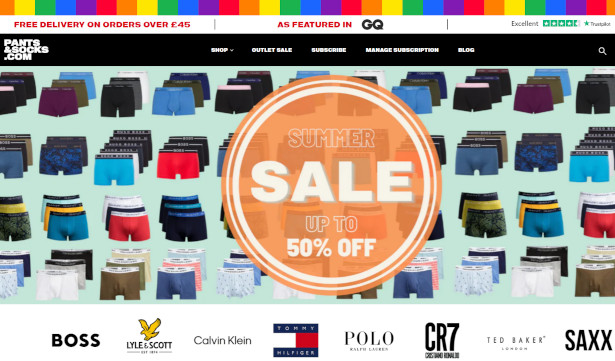 Clothes play a big part in how we feel, how we speak to people, and how we position ourselves in different environments. The 'Dopamine Dressing' theory suggests that wearing certain clothes helps improve your mood and makes you feel assured. But it all starts with your underwear.
Pick the right pants and socks for the day ahead and you will feel on top form. It's thinking about the job in hand, whether you are going to an interview, board meeting, a party, or the gym.
Wear pants that don't do the job, that don't fit properly, restrict your movement or show under your trousers, and you'll be distracted and uncomfortable all day. Get it right and you will feel confident, smart, and fresh from the skin outwards.
Pantsandsocks.com offers a range of pants and socks from leading brands that help you feel confident and ready to tackle any situation. With so many different scenarios choosing the right outfit can be a real challenge. To make it easier PantsandSocks.com has made a list to tackle some common scenarios,
Travel – Whether it's a holiday to the sun, a city break, a long-haul flight, or even a car journey, comfort is the key. Wearing a comfortable pair of pants and socks can help you remain comfortable, relaxed, and calm.
The SAXX Daytripper BB Fly Men's Boxer Brief is ideal for guys on the move, with Saxx's unique Ball Park Technology that cups and cradles your balls (like being caressed by an Angel, says Jamie Oliver), these are pants that will keep you comfortable and ensure you feel great all-day.
The Tommy Hilfiger 2 Pack Men's Sneaker Socks are the perfect ankle socks to wear with trainers on flights, trains, and long journeys. With a cushioned sole in combed cotton with hand-linked toe stitching, they will keep you feeling fresh.
Work – High-quality, well-fitting clothing helps you feel more confident and effective, allowing you to take any problem at work. Wearing formal clothing can change the way you view and approach situations, even allowing you to problem-solve better and spark curiosity.
The Boss 3 Pack Trunks are made in stretch cotton which brings breathability as well as flexibility, these signature trunks are topped with a waistband featuring the BOSS logo. The straight fit and regular rise are perfect to wear with trousers and won't ride up.
French Connection 3 Pack Waterfall Socks High-quality woven cotton allows your feet to breathe in the hottest of office days or meetings. No more sweaty feet when work gets hot.
Sport – Light and flexible fabrics keep you cool and allow agile movements providing no distractions as you serve a match-winning point.
Puma briefs – Puma specialises in sports gear – high cut brief allows for freedom of movement.
The Gant Retro Sports Shield Sports Socks – inspired by '90s American sportswear, the well-fitting socks are made of a ribbed cotton blend, with contrast colour hems and an intarsia logo design at the ankle.
Holiday – Style and comfort are key with bold colours and patterns allowing you to embrace the holiday vibe, shake off the formal attire and relax.
Derek Rose Nelson 84 Boxer short – quality and comfort are essential if you are looking for something special to wear on your holidays. For day-long luxury, look no further than the classic fit Nelson 84 boxers. The repeat cherry print on a blue and white striped fabric is certain to be a refreshing addition to your suitcase.
Date Night – Get some swagger and feel sexy with Pants&Socks' Date Night Gift Set – guaranteed to take the pressure off, with Boss Trunks and Calvin Klein Connor Socks, giving a cool, calm, and collected vibe to the evening.
Whatever the occasion, a crisp, fresh pair of pants and socks can help start the day off nicely.
Online retailer pantsandsocks.com is the perfect place to grab your pants and socks. Buy as gifts, one-offs, or on subscription. The subscription model delivers pants and socks on repeat every 1,2,3, 6, or 12 months. Each subscriber gets 20% off each order, the equivalent to every 5th pair of pants being free. Visit Pantsandsocks.com for more information.
How To Be A Politician (2000 years of good and bad advice) by Sir Vince Cable out 8th September RRP £16.99 (WH Allen)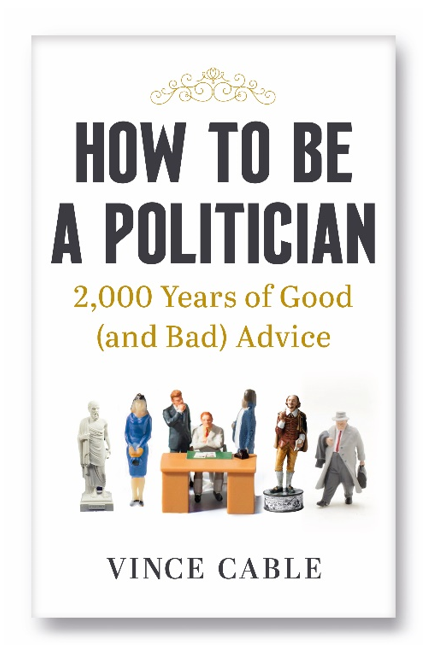 Former Liberal Democrat leader Sir Vince Cable curates the ultimate book of political advice conjuring the warp, weft, ebbs, flows, highs and lows of a political life, in the words of those who said it best. Drawing on the words of his predecessors, spanning cradle to grave, this book follows the arc of a life in politics – from childhood signs of potential to running for office, getting elected and forming a government; ascending the greasy pole to the pinnacle of leadership and a place on the world's stage; dealing with mistakes, detractors, criticism, humiliation and failure; and finally escaping the political life altogether.
A History of Britain in Just A Minute by Gyles Brandreth out 22nd September RRP £16.99 (BBC Books)
National treasure and Radio 4 Just A Minute panelist, Gyles covers a thousand years of British history in side-splitting 60-second installments, without hesitation, repetition, or deviation. The book is set out as a game to play at home with all the family.
Parenting Hell The Book by Rob Beckett and Josh Widdicombe out 13th October RRP £20 (Blink Publishing)
From their no 1 hit podcast, Parenting Hell, comes, Parenting Hell The Book. The book sets out to offer a 'real' parenting guide offering the good, the bad and the ugly to prospective parents, new parents, old parents and never-to-be parents alike.
Christmas gifts from the Royal Botanic Gardens, Kew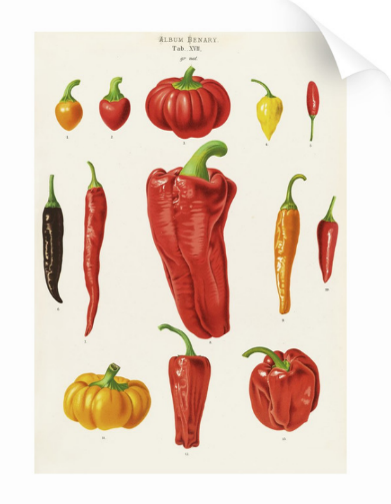 Our future is botanic, and the Royal Botanic Gardens, Kew is at the forefront of pioneering research to help us understand and protect the incredible plants we share our planet with.
When you buy a gift from Kew you are helping to support and fund our vital conservation work, enabling us to protect, conserve and better understand some of the world's rarest plants.
We have a dedicated gift site where you can browse and select gifts that those you love will be delighted to receive: shop.kew.org/kewgiftideas
Stocking fillers
Kew pollination seeds, £3.99 per packet
The pollination seed collection brings together a range of plants and flowers that are not only beautiful but will also help attract a variety of pollinators to your garden and help enhance the ecosystem. With over 20 packets in the collection, there's one for every garden. Each packet is designed using images from Kew's Library and Archives Collections.
shop.kew.org/gardening/seeds-and-growing-kits/kew-seed-packets
Capsicums, or Chilli Peppers fine art print, from £14.95
Capsicums, or Chilli Peppers by Ernst Benary.
From botanical illustrations to 19th-century Japanese floral prints, Kew's world-famous collection of botanical art will bring a unique splash of botanic colour to your home.
Available in a range of sizes, each design is printed on 280 gsm fine-art paper using premium inks.
prints.kew.org/products/capsicums-or-chilli-peppers-kewgar028
The Kew Gardens Cookbook, £18 (special Kew price, RRP £20)
A celebration of plants in the kitchen, this anthology of vegetarian recipes gathered from celebrity cooks, chefs and food writers celebrates the huge array of plants and fungi that have the potential to both broaden our palates and prevent biodiversity loss.
Edited by Jenny Linford with contributions from celebrity cooks, chefs and food writers including Yotam Ottolenghi, Thomasina Miers and Olia Hercules.
shop.kew.org/the-kew-gardens-cookbook
What Do You See When You Look at a Tree?, £12.99
What do you see when you look at a tree? Leaves and twigs and branches? Or do you see a real, living thing, that moves, and breathes and dances?
Immerse yourself in this gentle picture book that encourages us to explore our connection with nature.
shop.kew.org/kewbooksonline/childrens-books
Kew soap, £6
This luxurious pure vegetable soap is inspired by the fragrance and beauty of the plants at Kew Gardens.
Made in the traditional way that has remained unchanged for hundreds of years in the heart of the English countryside, our silky, moisturising and fragrant soaps are presented in specially selected wrapping complete with beautiful images from Kew's historic archive. Over 17 fragrances to choose from.
shop.kew.org/collections/kew-soap
Gifts for gardeners
Kew x Aigle wellington boots, from £75
Featuring two beautiful new designs, these Kew x Aigle wellington boots are the ideal boot for gardening and all other outdoor activities.
The lugged rubber provides both grip and shock absorption. Available in sizes 36 to 42. Launching later this year.
shop.kew.org/kew-fashion/hats-gloves-and-accessories
Kew watering can, matt copper, £45
With its matt copper finish and elegant design, this gift-boxed sustainable watering can keeps your plants hydrated while doubling up as a perfect decorative item to keep on display when not in use.
W13.5cm x D38cm x H19cm
shop.kew.org/kew-watering-can-matt-copper
The Kew Bee Friendly Box, £16
Exclusive to Kew, this gift box contains six carefully curated heritage varieties of seed, designed to attract bees to your garden.
The Bee Friendly Box contains teasel, wild bergamot, borage, pot marigold, cowslip and larkspur seeds. Eight other Kew boxes are available, including a Great Broad Walk Borders Box to help recreate Kew's famous herbaceous borders at home, and a Heritage Vegetables Box.
shop.kew.org/the-kew-bee-friendly-box
Kew x Aigle gardener's apron, £40
This tie-fastening gardening apron with a handy front pocket is perfect for all outdoor enthusiasts and features beautiful artwork from Kew's archives.
shop.kew.org/aigle-kew-gardeners-apron
Kew x Mud & Bloom children's winter activity box, £17
Perfect for the next generation of gardeners, this children's gardening and nature crafts box contains a fun selection of gardening activities alongside nature-inspired arts and crafts.
Perfect for connecting your little one with the outdoors – children can learn about animals, plants, insects, birds and the seasons.
shop.kew.org/kew-x-mud-and-bloom-winter-activity-box
Gifts to treat loved ones
Kew botanical gin, £35
A deliciously fragrant, botanical gin made in partnership with The East London Liquor Co.
Distilled in London, Kew gin includes botanicals that come directly from the Gardens such as douglas fir, fragrant lavender and sweet orange.
shop.kew.org/kew-organic-gin-new
Kew passionflower pink velvet square cushion, £40
Add a pop of colour to your home with this light pink velvet cushion cover featuring a beautiful historical sketch from Kew's archive, with delicate details from exotic flowers to twisting, tendril-bearing vines.
50x50cm
shop.kew.org/kew-passion-flower-pink-velvet-square-cushion
Kew handthrown vase, £35
Made from terracotta and finished in a dark and moody hue, this striking vase would make a stylish and sustainable accent piece.
shop.kew.org/kew-handthrown-vase
Kew grandiflora double bed set, £115
Dramatic and bold, this statement bed set features exquisite botanical artworks from Kew's collection. The luxury continues with a reverse print in a tonal pinstripe of charcoal and green.
Available in additional sizes.
shop.kew.org/kew-grandiflora-double-bed-set
Kimonos and gowns, from £48
Created using artwork by Marianne North from Kew's botanical archives, browse a selection of kimonos and gowns.
This beautiful magnolia gown features a detailed print with rich fuchsia pink trumpets and forest-green foliage. With a fold-over collar, self-tie waist belt and handy front pockets, it's practical as well as effortlessly stylish.
shop.kew.org/kew-fashion/kimonos-and-dressing-gowns?p=1
Gift ticket to Kew Gardens, adult £18, child £6
Treat a friend or loved one to a day at Kew. Whether for a first-time or regular visitor, entry to Kew Gardens makes a lovely gift.
Gift tickets are valid for a minimum of 12 months, making them flexible and allowing the recipient to choose which time of year they would like to visit
shop.kew.org/adult-gift-ticket-valid-for-1-year
Voucher for yoga in the Temperate House, non-member £45, member £30
Rise and shine with an early-morning yoga session in the world's most spectacular setting, the Temperate House at Kew Gardens.
The one-hour vinyasa flow will be held before opening hours in the midst of 10,000 rare and endangered plants, and is led by Anil Jangi, Kew's own yoga instructor.
kew.org/kew-gardens/whats-on/yoga-temperate-house
Gifts for the eco-conscious
Our Future is Botanic water bottle, £15
If plant life stops, all life stops. But at Kew, we're not going to let that happen.
This natural bottle made from bamboo and sugar cane is both sustainable and recyclable. Every purchase you make enables us to continue vital research and conservation work.
shop.kew.org/our-future-is-botanic-kew-bottle
Kew jute tote bag, £20
A sturdy and stylish tote bag perfect for carrying shopping, featuring botanical illustrations.
shop.kew.org/kew-jute-tote-bag
Christmas with Quarto! Discover Food, Travel, Home & Garden, Gifting books and so much more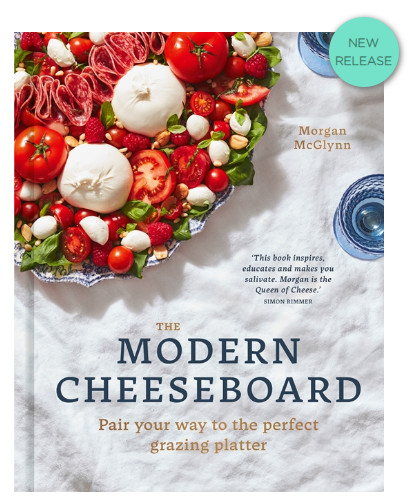 That's right, Christmas in July will roll around despite those 40°C temperatures…! Attached to this email, you'll find Quarto's Christmas brochures – full of beautifully designed books from the imprints you love, Frances Lincoln, Leaping Hare Press, White Lion Publishing, Ivy Press and more from under the Quarto umbrella.
Discover the delectable new title from Channel 4's Sunday Brunch cheese expert Morgan McGlynn, The Modern Cheeseboard (ISBN 9780711274426)
From celebrated novelist and London writer, Peter Ackroyd, comes a vivid and dynamic work painting a vivid picture of one of the greatest cities in the world in Colours of London: A History (ISBN 9780711269422)
Finally, you'll find an in-depth look at the pivotal events that made F1 the greatest motorsport series in Formula One: The Pinnacle (ISBN 9780711274204)
Enjoy a delicious super-condiment autumn and Christmas feast with Nick
Vadasz, the UK's No.1 best selling pickle man.
Vadasz super condiments are available from: Tesco, Waitrose, Ocado,
M&S, Sainsbury's, Co-op and Booths and independent delis nationwide.
Vadszdeli.co.uk [1]
Kind Regards,
Anna
Vegan Cheese Board
Product: Raw Garlic & Dill Sauerkraut, 400g, 4.50
Christmas Red Cabbage
Product:Fresh Pickles Red Onion, 400g, £4.50
Christmas Red Cabbage, Kraut & Pickled Onion Salad with Pickle-Brine
Tahini Dressing (VG)
Ingredients:
For the salad:
1 sml/medium red cabbage, finely shredded
2-3 tbsp Vadasz Sauerkraut
2-3 tbsp Vadasz Fresh Red Onion Pickles
2-3 tbsp chopped apples (sour ones work best)
1 tbsp chopped walnuts or pecans
For dressing:
3 tbsp Vadasz Red Onion Brine
1 tbsp extra virgin olive oil or rapeseed oil
1 tbsp tahini
A drop of water (to loosen)
1 tsp Dijon mustard
Zest and juice of an orange
Salt and pepper to taste
For the garnish:
Fresh leafy herbs e.g. rocket, parsley or coriander
Method:
Shake or whisk the dressing together, making sure the tahini is
smooth, adding water to achieve this – then taste and season as
required
Combine all the ingredients in a large salad bowl
Add the dressing to the bowl and toss well, garnishing with fresh
garden herbs
Crusted Aubergine Wellington (VG)
Products
Fresh Pickles Red Onion, 400g, £4.50
Super Green Kimchi, 400g
Ingreedients:
1 aubergine
2 tbsp orange zest and juice
2 tbsp Vadasz Red Onion Brine
150g wet chestnuts
1 pack Jus-Rol puff pastry (or use homemade)
125g shiitake mushrooms, cleaned and roughly chopped
1 clove garlic, crushed and chopped
Dollop coconut yogurt
3 tbsps Vadasz Super Green Kimchi, strained with brine reserved
1 jar roasted red peppers
1 tbsp Masa harina (corn tortilla flour) or fine ground polenta
Pinch salt
Pinch pepper
For dressing:
1 tbsp agave nectar
3 tbsp rapeseed oil (cold pressed)
50g wet chestnuts
Dollop coconut yogurt
1 tsp nigella seeds
1 tsp cumin seeds
1 tsp chili flakes
Dash light soy sauce
Method:
* Thinly slice (to around 5mm) aubergine lengthways and lay out on
olive oiled baking sheet. Season and roast in a medium hot oven for 20
mins or till soft and charred. Rest and cool
* Soak half of the chestnuts in Vadasz Red Onion Brine and orange
juice and zest and warm through very slowly till the liquid is all but
gone. Blend to a rough paste, adding some more onion brine if too dry.
Reserve the rest of the chestnuts for roasting
* Season and pan fry mushrooms in olive oil and garlic for 5 minutes
till softened, add a dollop of coconut yogurt, reduce and then stir in
the Vadasz Super Green Kimchi, reserving the brine. Set aside to cool
* Drain jar of red peppers and slice in halves
Begin to build the Wellington – lay out on a sheet of cling film in
this order:
I. Full roll of
pastry
II. Spread chestnut
puree
III. Red pepper halves
#
IV. Aubergine slices
V. Mushroom mix
VI. Roll up tight in
clingfilm and twist ends to form a roll. Refrigerate for several
hours, ideally overnight
* Preheat the oven to 200°C. Carefully cut off the clingfilm and
roll onto a baking sheet, seam down.
* Brush with a little coconut yogurt, loosened up with a drop of
water and sprinkle with masa harina or polenta. Leave for 10-15 mins
before baking
* Roast in a medium/hot oven for 25-30 mins – rest for 10 mins and
then slice
* In a separate pan gently pan-toast the remaining chestnuts in a
little olive oil, finishing with soy sauce to colour and season
* Meanwhile in a pan, toast cumin and nigella seeds then gently warm
through dressing ingredients, excluding the yogurt
* Plate up the Wellington slices, then add chestnuts, a dollop of
yogurt and a spoon of warmed dressing. Garnish with wild rocket or
coriander
Featured Products
Suitable for vegetarians and vegans, live cultured for tasty gut-ness
and naturally fermented.
Raw Garlic & Dill Sauerkraut , £4.50
Nick Vadasz
About Nick Vadasz the pickle pioneer was born in Kent 1965, and is
known as The Picklesman. Vadasz was founded by Nick Vadasz in 2011 in
a shipping container in hackney, East London. Nick Vadasz began
selling his range of both fermented and vinegar brined pickles,
sauerkraut and kimchi at markets across London, before supplying local
independent delis and restaurants across London.
Vadasz soon became the first UK based producer of pickles & ferments
to supply both foodservice and independent retailers. These included
names like Wholefoods Market and restaurants like Leon and Shake
Shack.
Vadasz's breakthrough into nationwide retailers came back in 2016
when he began selling at the UnEarthed Pop-up Deli at selected
Waitrose stores. Over the next 3 years Vadasz joined forces with WD
to begin producing on a scale to meet increasing demand. In October
2019 they launched in Waitrose nationwide and today Vadasz can be
found in Waitrose, M&S, Coop, Sainsbury's, Ocado and Tesco.
—
Vadszdeli.co.uk
Great gifts/stocking fillers:
Pulsin
– Protein Powders – both dairy and plant-based options, including Pea and Hemp Protein: www.pulsin.co.uk/shop-by-range/protein-powders/
– Snack bars – choose from delicious protein, keto and brownie snack bars for perfect stocking fillers: www.pulsin.co.uk/shop-by-range/snack-bars/
Purely
– Plantain Chips – available in a variety of flavours, including unique wild garlic, these chips are a healthier alternative to potato crisps: www.pulsin.co.uk/shop-by-brand/purely/
Cookery school holds vegetarian and vegan classes… ranging from £10 vouchers. You can also buy Curry Club or Supper Club vouchers for your foodie friends.
Gifts for foodies – under £50
Vegetarian Society Cookery School gift vouchers
Treat someone who loves food to a gift voucher for our cookery school.
vegsoc.org/product/curry-club/
Get your weekend off to a great start by joining us at our Friday evening Curry Club. You'll cook along with our expert tutors to make delicious Indian food before sitting down to enjoy it. Whether you book with friends or come by yourself, you'll enjoy a relaxing, social atmosphere as you unwind, chat and eat great food.
Here's what's on the menu for the coming months:
July- Sweetcorn and peanut masala, soft parathas served with served with a fine cut salad of tomato, cucumber and onion
August- Baked tandoori paneer, mango and ginger salad with homemade naan breads and mustard seed moong dahl
vegsoc.org/product/supper-club-gift-voucher/ Supper Club Gift Voucher (£50)
Treat someone you love to a Supper Club at the Vegetarian Society Cookery School. They'll cook along with our expert tutors to make a delicious meal before sitting down to enjoy it.
Valid for 12 months from date of purchase.
We also have great gift ideas for the your plant based, veggie vegan or meat free friends and family all less than £50.
Fabulous jumpers, hoodies and more
Give a gift that will allow them to stay snuggly in style this winter.
Choose Wildlife
If your loved one is a fan of wildlife, let them shout about it with a fabulous t-shirt.
vegetariansociety.teemill.com/
elinz.com.au
Elinz electric Massager has 20 adjustable speed levels giving you a more appropriate and comfortable massage. It has brushless motor providing you 10mm deep tissue vibration amplitude to help relax your muscles.
This gun massager has an LED battery indicator at the bottom. If the battery power is less than 20% it will show red light, so you can charge the massage gun before it runs out of battery. With high-quality lithium 2500mAh battery you can use it for up to 6 hours per single charge.
It includes 8 head attachment heads for massaging every muscle in your body.
– With Round spherical design, it produces a power output of propagating and diffusing type between receiving and pushing. Strength is even and soft.
– Arc Shape Head suitable for human body modeling mechanism makes its massage more powerful and better touch experience.
– Air Compression Soft Head suitable for cushioning shock of most muscle groups, which prevents damage to sensitive muscle groups.
Charging won't be a problem as the package comes with an SAA approved wall charger making it safe for home use.
Have a relaxing day and get this Electric Gun Massager.