HAVE A WONDERFUL EASTER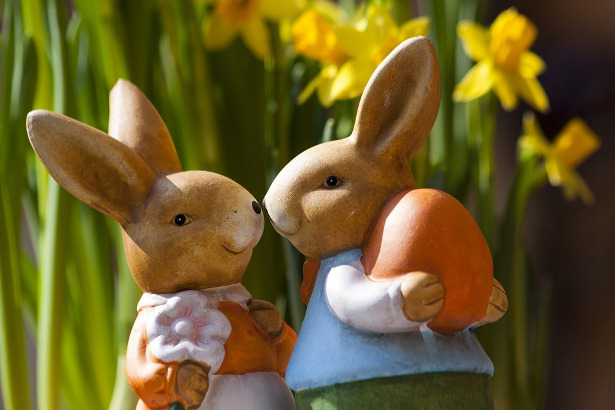 VIM & VIGR

VIM & VIGR is a line of stylish compression wear including socks and sleeves in a range of fabrics (nylon, moisture-wick, wool, and cotton). Compression is perfect to use during activity (I personally swear by it when running) to help legs from tiring out as quickly, or for post-workout recovery and should be in the fitness routine of every active individual looking to stay healthy and prevent injuries, like shin splints. A growing fitness trend, compression is an essential offensive tool for athletes in training because it keeps your blood circulating, carrying oxygen throughout the body to better distribute to sore muscles and is known to: prevent leg swelling, provide speedier recovery after tough workouts and/or sports-related injuries, reduce leg achiness and fatigue. With VIM & VIGR compression socks, you can do this all without having to compromise on style. These socks can be worn during activity, but for the most benefit VIM & VIGR recommends wearing compression after workouts as a preventative recovery measure.
You can purchase these socks for $32-40 at vimvigr.com and in more than 600 retailers across the US.
Easter Shoelaces!
www.trendbar.com
Well our shoelaces & color packs are a perfect addition to an easter basket for a sports lover! They are DIY sneaker kits that come with a removable shoe tongue, sticker patches/decals, shoelace charms & tassels.
Pricing ranges from $9.99 – $12.99 on www.trendbar.com
Shoelaces that start at $2.99 that make for a great "easter egg hunt"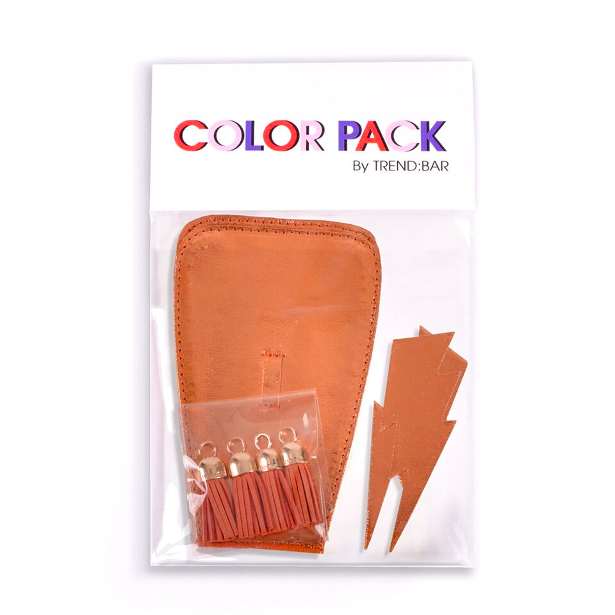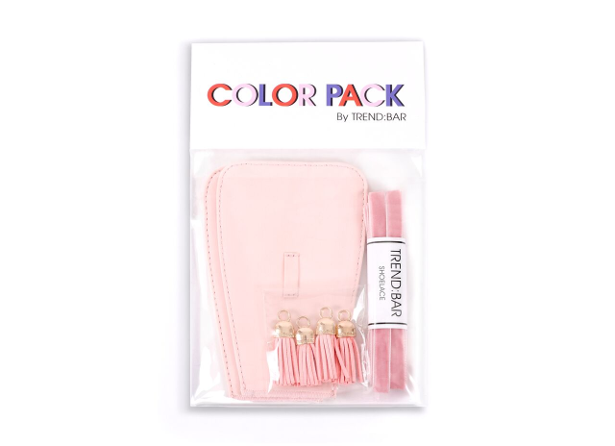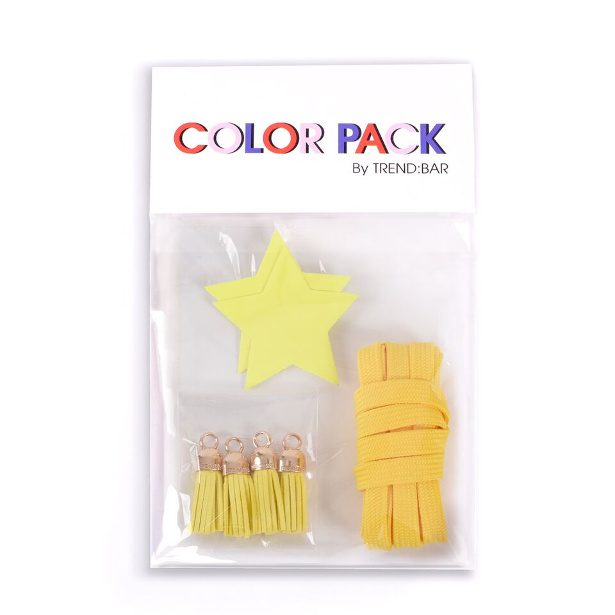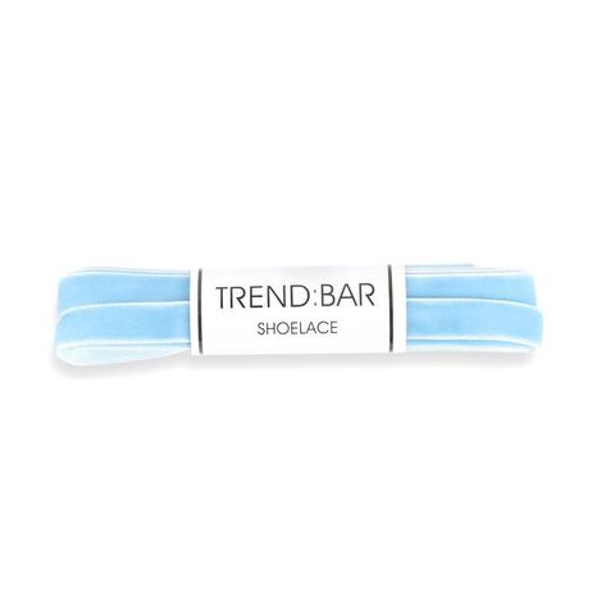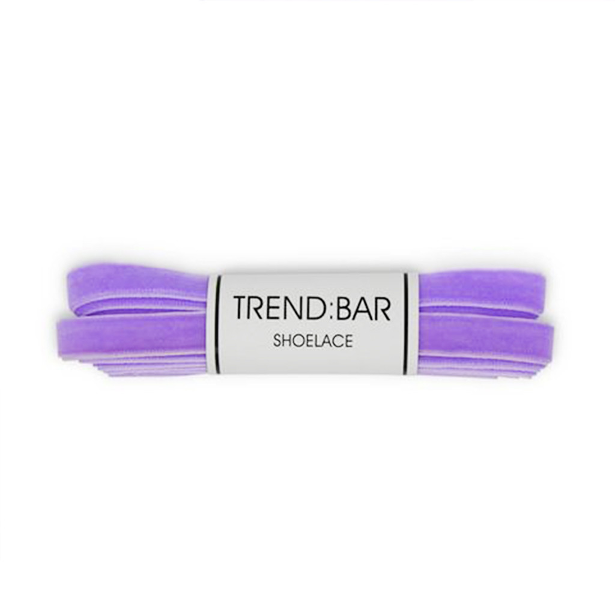 The Real Pork Crackling Company's Pork Crunch
www.therealporkcracklingcompany.com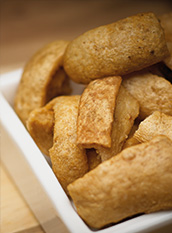 If there's ever a time for your sweet tooth to be fully satisfied it's Easter Sunday… But what about those of us who prefer to end on a more savoury note?
Celebrate this Easter by adding a little savoury to your sweet with The Real Pork Crackling Company's Pork Crunch, a modern twist on traditional pork scratchings.
Triple cooked for a light crisp finish, these moreish treats are loaded with flavour; available in the original 'Golden' variety, fiery 'Jalapeño' and sweet & spicy 'Smokey Habanero.'
www.birthdayblossoms.com
Birthday Blossoms®, a unique and thoughtful gift collection adorned with birth month flowers. Silk scarves, totes, wall art and accent pillows.
Their products make a great Easter holiday gift as they are decorated with flowers but with a personalized touch. Offering flowers for March – August are wonderful representations of Spring and Summer flowers.
Some ideas that make perfect Easter Gifts.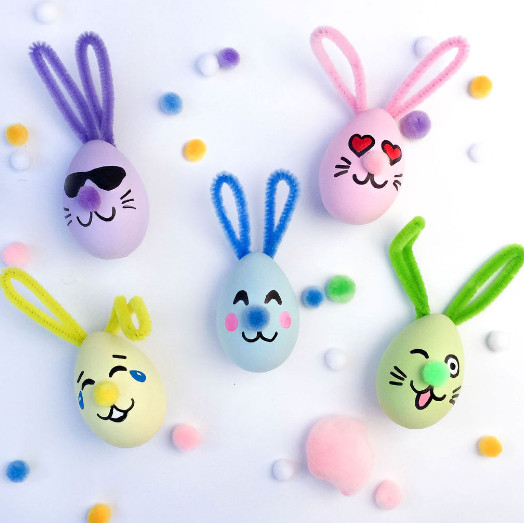 Michaels has new, trendy methods to make sure your Easter eggs stand out during this year's egg hunt. Just check out these DIYbunny emojis, marbleized Easter eggs, and personalized doodle eggs!
While we know the holiday is spent hunting for eggs and enjoying lots of treats – it's also about updating your home for spring and making memories with those you love. Michaels has you covered for Easter and spring with everything from DIY to pastel home décor.
Here are some fun ideas to try out this Easter and add some bright, springtime touches to the home:
Pop of Pastels. Looking for subtle ways to make your home festive? Try adding this season's biggest trend, sophisticated pastels. Opt for anEaster Egg Wall Wreath or a few delicate pastel accent pillows.
Egg-cellent Entertaining. Brighten up your Easter brunch table with these colorfulplace settings, a DIY vase centerpiece or even add a ribbon embellishment for the perfect hostess gift! And don't forget your Eastercards!
Bunny-approved Treats. Make your own deliciouscarrot scones or put together a candy station that doubles as décor, with "jelly jars" for your guests.
Is this what you are looking for to include in your Easter round up guide? If so, I can send over tips, tutorials, photos and product samples for your use. Please let me know if there is anything else you need.
Looking forward to hearing from you!
21st century Gardening Kit's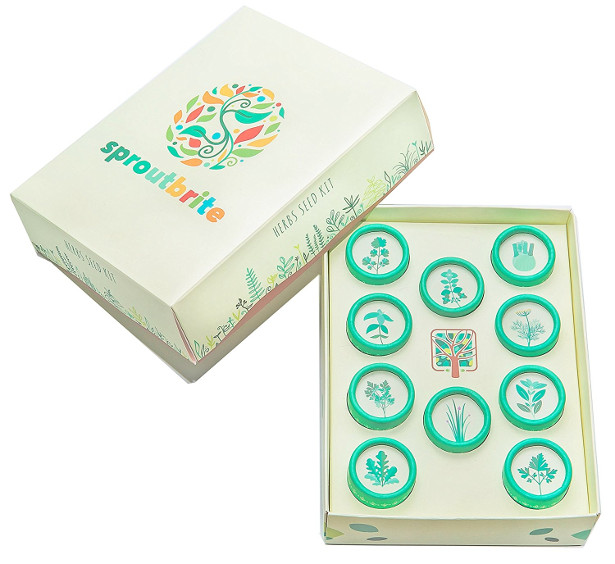 The Sproutbrite gardening kits are perfect for the coming Easter Season. With unique and well thought out design, it appeals to both children and adults and serves as a learning experience for both with included literature! Comes in 3 varieties!
www.amazon.com/dp/B01N5I7SHI
 
Donate marshmallows to our military this Easter 
Support Our Troops | Military Match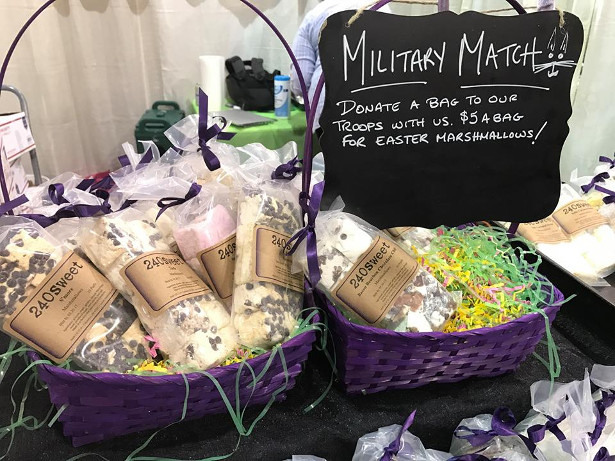 Be the BEST BUNNY and support our troops
We are working with Camp Atterbury this Easter season to share our delicious puffs with our wonderful military.
Donate with us by giving $5 to share marshmallows and we'll match you to cover the other $5 for a bag.
We greatly appreciate your support for our troops.
Visit > www.240sweet.com to donate!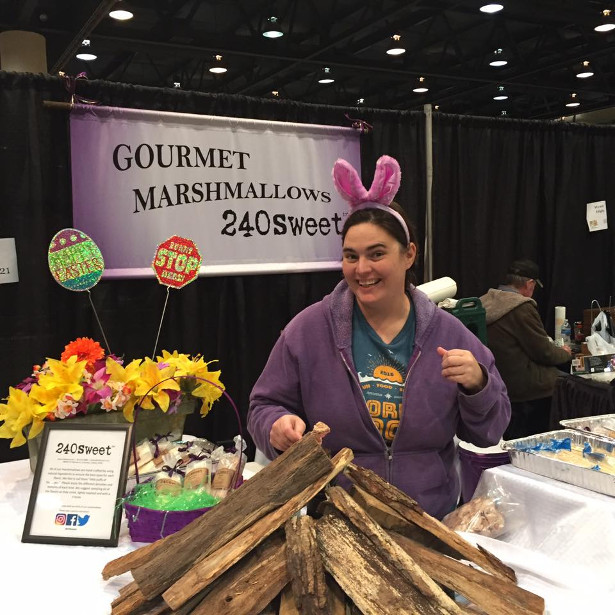 CoreVYO
USE EASTER TO REVOLUTIONIZE YOUR TRAINING
www.corevyo.com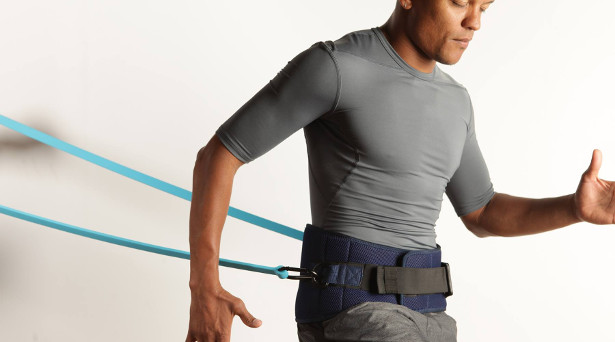 Athletic training device, CoreVYO, is changing the way athletes prepare for competition.
Developed on the research of Dr. Rick Celebrini, the CoreVYO is a tool that develops core strength, optimizes athletic movement while reducing injury.
Training Device adds 10 years to playing career of NBA MVP Steve Nash
Why CoreVYO – Seemingly a simple harness, the two attachments allow for force (resistance) to be applied from 360 degrees, forcing the athletes to control their core from every angle. The harness promotes proper, athletic spinal position that doesn't allow athletes to hinge or bend at the the hip taking pressure off of the lower back.
On the Pitch – Nash and other professionals have agreed the most beneficial part of using the CoreVyo is that it can be utilized in their natural sporting environment. CoreVyo is the connecting point between training and competition – whatever the field of play.
Instructional Content – Athletes are provided instructional content that focusses on muscle recruitment and movement strategies, principles engrained in the CoreVYO philosophy.
Who uses it – Dr. Celebrini's most prized pupil – two-time NBA MVP and eight-time NBA All-Star, Steve Nash, credits utilizing CoreVYO and Rick's training techniques with adding 10 years to his career. Teams in North America's biggest leagues (NHL, NBA, MLS) are raving about it's ability to train their athletes.
Founders – Dr. Rick Celebrini, is internationally recognized as one of North America's leading sport and orthopaedic physiotherapists. With over 20 years of experience in professional sport, he works with dozens of high-profile professional and Olympic athletes.
Feeney's Irish Cream Liqueur.
It is the perfect chocolate liqueur, especially if you are looking for a treat after giving up chocolate for lent!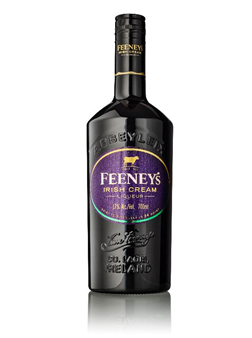 Feeney's Irish Cream Liqueur is luxury in a bottle. A blend of real dairy cream from Irish farms, rich chocolate and aged Irish Whiskey gives Feeney's a luxurious taste and a long, lingering finish. It takes just 24 hours from dairy to distillery to create Feeney's Irish Cream.
Tesco's stocks 1 litre bottles RRP:£15.00 and 31Dover.com stocks 70cl bottles RRP: £12.50 and 1 litre bottles £15.00 and Amazon. ABV: 17%. https://www.tesco.com/groceries/product/details/?id=290315622
A real Easter treat is Feeney's Irish Coffee:
Inline images 2
Heat gently 100ml Feeney's Irish Cream with 1 cup of freshly brewed coffee and serve in a toddy glass topped with 1 teaspoon of whipped cream and grated chocolate.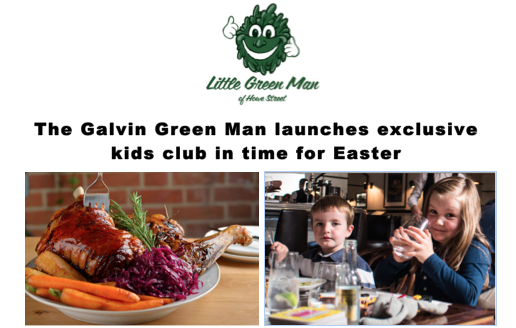 This April will see the Galvin Green Man, Howe St, launch an exclusive club, the Little Green Man, aimed exclusively at the pub's youngest clientele. The club, which has been created specifically for kids, will showcase a series of family friendly events throughout the year.
The Little Green Man club is set to launch this Easter holiday, with kids eating free* throughout the Easter break and a host of eggciting activities to entertain kids and take the stress out of family life during the Easter holidays.
Commenting on the launch of Little Green Man, co-owner and Chef Patron, Chris Galvin, said: "We're a family business and family is incredibly important to us. My brother Jeff and I grew up passionate about food, bound for the kitchen, because of the experiences of our mum and grandmother when we were children.
"We've launched Little Green Man to make life easier for families – making it easier for parents and kids to spend time together, to all relax and enjoy good food together."
Little Green Man has an eggspecially good line-up of Easter themed activities set to give the Easter bunny a run for his money. Little ones can feed their sweet tooth by taking part in not one, but two good old-fashioned Easter egg hunts run by a local Scoutmaster. The whole family can join E.B. the rabbit on his adventures around Easter Island with a screening of movie Hop. Those who want a break from sugary treats can swap chocolate eggs for decorative eggs, as part of the club's arts and crafts day. The pub's communal room will be stocked with toys, games and colour pens to entertain kids and families throughout the day.
Whilst the children are being entertained, the adults can relax with a drink or two in the pub or lunch in the dining room. The kitchen will be serving a traditional fish supper on Good Friday with head chef Jack Boast's fish menu. Those looking forward to a succulent Sunday roast will be able to enjoy the finest traditional Sunday roast on both Easter Sunday and Monday.
Launched last November 2016, the Galvin Green Man pub is a return home for Essex-born Chris & Jeff Galvin, located in Howe St near their home-town of Chelmsford. The pub is set in 1.5 acres of riverside meadow amidst beautiful countryside with the river Chelmer running at the bottom of the gardens, the Green Man is one of the oldest pubs in Essex – dating back 700 years.
*Kids Eat Free
· From 3-7 April & 10-13 April
· Children under 12yrs eat free from the children's menu for a max of 1 children per paying adult
HOP Movie Screening
· 14 April at 3pm
The Big Easter Egg Hunt
· 16 April at 11am or 3pm
Children's Arts & Crafts – Egg Painting
· 17 April from 12pm – 5pm
Charity Competition – Guess how many eggs are in the jar
· 14-17 April
· £1 to enter
· All proceeds go to Little Havens Hospice
Location: The Galvin Green Man, Main Road, Howe Street, Great Waltham, Essex, CM3 1BG
Can you find the egg among the flowers? Bloom & Wild's Illustrated Egg Hunt is turning out to be a hard one to crack.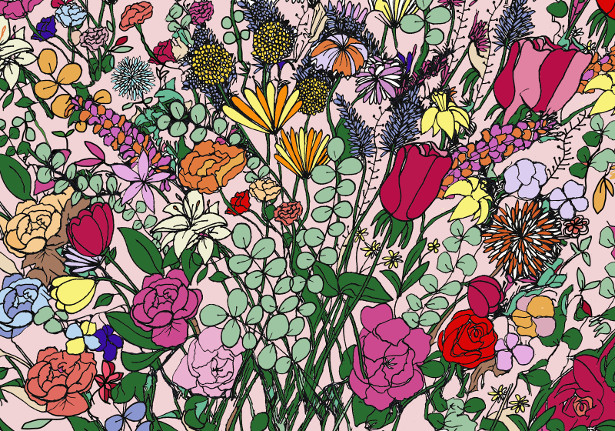 Flower delivery company Bloom & Wild has created an especially tricky illustrated egg hunt in the lead-up to Easter, leaving most of its office – and many of its social media followers – stumped.
Most of its staff have apparently given up after a few seconds of trying, while the more dedicated hunters among them are reportedly taking five minutes on average to spot the egg.
"Everyone loves an Easter egg hunt, and I thought what better way for Bloom & Wild fans to enjoy this hunt than to hide it in amongst flowers", says the illustrator and the brains behind the idea. "The aim is to engage people and make them determined to find the egg, in a fun way."
And engage it has – the egg hunt has found an audience on social media, where it's already been engaged with over 400 times on Facebook in the 3 days since it was posted online.
The artist is quite pleased with it: "I knew I had to make it a busy enough image for someone's eyes, so people aren't drawn to the egg straight away, and it needed to be fun! I got inspiration for the flowers from all the beautiful photographs on the Bloom & Wild website."
But did they expect the egg hunt to be such a challenge for people?
"No, I honestly thought everyone would find it within the first five seconds, maybe because I knew where I placed it, so it was hard for me to judge the difficulty myself!"
Difficult or not, Bloom & Wild's twist on the classic Easter tradition seems to be getting people talking as well as looking.
THE PUDDING PASSPORT HAS LANDED THIS EASTER AT THE CORN EXCHANGE MANCHESTER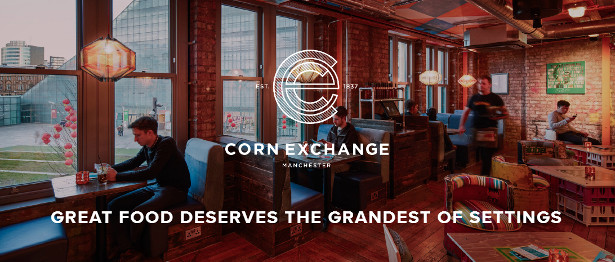 Love puddings? Corn Exchange Manchester has launched the first ever Pudding Passport as your gateway to a whole host of sweet Easter prizes.
Who doesn't love a pudding? In celebration of Easter and the delicious variety of international desserts on offer at The Corn Exchange, Manchester, say hello! Ciao! Hola! to the first ever Pudding Passport.
Pick up your Pudding Passport from any restaurant within The Corn Exchange, Manchester, steer clear of the weighing scales, and collect a stamp for every dessert you devour. Collect 6 mighty stamps and you'll be in with a chance of winning complimentary pudding for an entire year; the perfect prize for those with a sweet tooth.
The celebrations of all things sweet don't end there; to co-incide with International No Diet Day on Saturday 6th May, The Corn Exchange will also be launching an exciting competition on Facebook and Twitter to invite people to WIN 6 pairs of tickets for their indulgent 'Annual Pudding Party' which will feature an array of desserts from restaurants within The Corn Exchange.
There will also be a fun, daily social vote where followers can vote for their favourite dessert from restaurants within The Corn Exchange, every day! The overall winning dessert per venue will then served up at the Pudding Party on Saturday 6th May. Yum!
To find out more about this sweet treat of a month, hop on to Facebook on Thursday 13th April when the Easter Bunny will be sending out a special message via Facebook live.
Enjoy Easter more this year with The Corn Exchange, Manchester; with a variety of delicious desserts on offer, your gateway to pudding heaven starts here.
AN EXOTIC EGG-STRAVAGANZA
HALF-TERM EASTER OFFERS AT CORN EXCHANGE
Still wracking your brain trying to think of what to do this Easter holiday?
If you're after somewhere that the whole family can enjoy, head to Corn Exchange and enjoy a world of flavours and cultures under one, big Edwardian roof.
For those looking to bask in the spring sunshine, take advantage of the al fresco dining options at Corn Exchange and revel in the relaxing views of Cathedral Gardens.
CABANA
Got your mischief-makers in tow this half term?
Head to Cabana where kids can eat free, all day, every day throughout the holiday.
The offer includes three courses and a drink from the children's menu, including the Cucumber and sweet potato hummus to start, mild coconut curry with chicken breast mini-skewers or a Mozzarella Torrado (cheesy toastie) for mains. If they have room after all of that, there's ice cream or apple slices with honey dip for dessert.
cornexchangemanchester.co.uk/restaurants/cabana-brasil
MOWGLI
With a brand new kids menu to kick off the Easter holidays, Mowgli is the perfect option for tots who like to try something different.
The new menu features Indian street treats such as, Kids Gunpowder Chicken and fries, Temple Dahl, Mowgli Paneer rice and long yoghurt coolers, Lassis, for afters.
cornexchangemanchester.co.uk/restaurants/mowgli
SALVI'S
To celebrate the arrival of spring, Salvi's has launched the all-new aperitivo time between 4.30pm-6.30pm, where guests can try Nepalese delicacies and sip on fizz for just £10 from Sunday to Friday.
After all, the bank holiday weekend isn't just about the kids…
cornexchangemanchester.co.uk/restaurants/salvis
COSY CLUB
Go head-to-head with the family and grab some board games and lunch at Cosy Club.
After some friendly competition, the kids can tuck into baked macaroni cheese, mezze plate or homemade crispy fish fingers, chips and peas, with a loaded ice cream sundae for pudding.
cornexchangemanchester.co.uk/restaurants/cosy-club
BANYAN
If you're still a traditionalist at heart and looking for a decadent, gravy filled roast this Easter Sunday, Banyan will serve up the goods.
For just £14.95 tuck into two epic courses of Bang bang chicken skewers with sesame, soy, honey dip and caramelised peanuts, followed by a hearty roast with a choice of half roast chicken, roast pork loin with crackling, or roast top side of beef.
cornexchangemanchester.co.uk/restaurants/banyan-bar-kitchen
BYRON
If you have been to Byron, then you know the burgers are not ones to miss.
This Easter, take a twist on your usual hamburger and feast your eyes on the Asian inspired Kimcheese, with Korean BBQ glaze, bacon, Freddar cheese, crispy onions, kimchi cucumbers, Gochuchang sauce and Ssamjang mayo.
cornexchangemanchester.co.uk/restaurants/byron-proper-hamburgers
GINO D'ACAMPO MY RESTAURANT
From 6th April, the greatly anticipated spring menu goes live at Gino D'Acampo My Restaurant, along with the newly refreshed children's menu, "Bambini".
And if you've been thinking about joining Club Individual, now is the perfect time…
Throughout April, Club Individual members will have the unmissable opportunity of receiving double points on all food and drink enjoyed at Gino D'Acampo My Restaurant. Plus, £20 as a welcome gift on your card – we'll toast to that.
cornexchangemanchester.co.uk/restaurants/gino-dacampo-my-restaurant
PHO
Fancy an exotic tipple this Easter?
Try the new spring cocktail menu at Pho and transport yourself to South East Asia with a Hot in Hanoi, a Spring Spritz or a Green Tea Lemonade.
cornexchangemanchester.co.uk/restaurants/pho
So, if you're looking for something to spice up your Easter holidays, head to Corn Exchange for the ultimate family dining venue – you'll even save a few pennies along the way.
For booking information visit cornexchangemanchester.co.uk
100 YEARS AFTER THE RUSSIAN REVOLUTION,
THE WORLD'S MOST VALUABLE EASTER EGG
IS REVEALED ON FILM FROM 10 APRIL
Mark Stewart Productions is delighted to announce that its award-winning documentary film Fabergé: A Life of its Own will be released on iTunes, On Demand, DVD and Blu-ray from 10 April. The film includes stunning new images of the world's most valuable Easter egg: Fabergé's "Winter Egg" of 1913.
Written and directed by Patrick Mark. Produced by Patrick Mark, Alice Ilich and Ludovic Lindsay. Executive Produced by Mark Stewart. One hundred years after the original House of Fabergé was forcibly closed by Bolshevik revolutionaries in St Petersburg, Fabergé: A Life of its Own charts the rich history behind the iconic company, from the unstoppable rise of 'artist jeweller' Peter Carl Fabergé in 19th century Imperial Russia to the enduring legacy of Fabergé today.
Shot in multiple locations across Europe, USA and Russia, the film features Fabergé pieces by gracious courtesy of Her Majesty the Queen in London, His Serene Highness Prince Albert in Monaco, and many more of the world's great collectors. The film also includes interviews with Tatiana and Sarah Fabergé, and a distinguished group of international museum curators, independent art experts and historians.
Culminating in the exclusive unveiling of what is generally perceived to be the single most spectacular and valuable Fabergé object ever produced – the Winter Egg of 1913 – the documentary also presents hundreds of other exquisite Fabergé pieces in intricate detail, with many revealed for the very first time.
Writer/Director Patrick Mark said: "Making this film has been a wonderful experience. Holding a Fabergé egg in your hands is at first nerve-wracking, because you're determined not to drop it; but also emotional, because these were such personal gifts, each one marking a particular moment in the lives of the ultimately tragic Romanovs. While one Fabergé egg was designed to cheer up the Tsarina, homesick for her native Denmark, another marks the birth of a long-prayed for son, the haemophiliac Tsarevich Alexei. These emotional echoes, added to the incredible workmanship, make Fabergé's eggs endlessly fascinating. Every piece is immaculately finished, sparkling with diamonds, gold and platinum or gently glowing with the firm's signature guilloché enamels."
Producer Alice Ilich said: "In making the film, our greatest stroke of good fortune was in accessing Fabergé's Winter Egg of 1913. Many Fabergé authorities consider this to be the Holy Grail, the single most remarkable object ever created by the company. Made of frosted rock crystal, platinum and rose diamonds, the egg perfectly encapsulates the end of the unforgiving Russian winter and the arrival of Easter. This magical egg was designed at Fabergé by a young woman called Alma Pihl, only 23 at the time. It's hard to put a value on this unique object – but an unofficial estimate would be in the region of $60m USD."
Executive Producer Mark Stewart said: "It's a great privilege to work with Patrick Mark once again. We have been working together for 24-years now and we've been on many great journeys with our films. The Faberge production has been a fascinating experience and has taken our small company into a new and exciting area. I hope people enjoy watching it as much as we loved producing it."
FABERGÉ: A LIFE OF ITS OWN will be released on iTunes, On Demand, DVD and Blu-ray from 10 April
1 in 3 BRITS WOULD DITCH CHOCOLATE EASTER EGG FOR SOFT-BOILED EGG
REVEALED: THE WIERD AND WACKY WAY BRITS EAT THEIR EGG – FROM DUNKING PIGS-IN-BLANKETS TO CREATING 'YOLK SPREAD'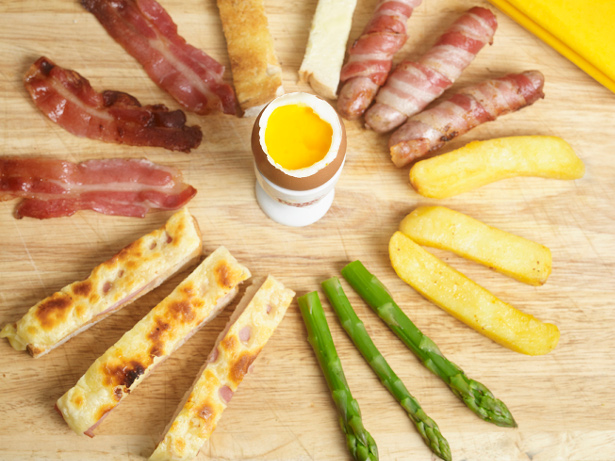 As hen eggs trump chocolate eggs, it's time to dip into how the nation eats the oozy delight and what it can reveal about your personality
According to latest research, eggs have much to be 'egg-static' about this Easter, as a third (31%)[i] of Brits admit they prefer to reach for traditional soft boiled eggs over their chocolate equivalents.
Results of the study commissioned by the happy egg co., also found that, as a nation of foodies, there is great variety in how we tuck into our soft boiled eggs. Gone are the days where we stick to traditional toasted soldiers for dipping. Brits are now opting for: crispy bacon, asparagus, croque monsieur, chips, pigs in blankets and even fish fingers. Eating behaviours have also advanced, ranging from new found methods such as peeling the shell and smashing on toast to, right through to creating 'yolk spread' (spreading the yolk on toast), and even using the yolk as a pouring sauce.
How we eat our soft boiled eggs can even provide some revealing clues about our personalities. Human behaviour expert, Dr Jane Cox has been analysing soft boiled egg eating behaviours and is able to attribute different personality traits to people depending on their egg-eating methods:
41% of Brits eat their soft boiled egg in an egg cup; dipping 'soldiers' of any kind (toast, asparagus, bacon etc). Dr Cox says: This way of egg-eating shows stability and convention. Most people learn to eat boiled eggs this way and some never feel need to change tradition.
A fifth of Brits eat their egg in an egg cup; scooping out the egg with a teaspoon. Dr Cox says: This is no nonsense approach to eggs that's bound to be reflected in other parts of their lives. No accompaniments, no stopping to savour, just doing what needs to be done.
Nearly a quarter of Brits eat their soft boiled egg from the wide, bottom side as opposed to the traditional pointy, narrow end. Dr Cox says: Those who turn their egg on its head probably approach lots of things in their lives differently. They're likely to reject what doesn't work for them and seek more of what they enjoy.
One fifth of people prefer to shell their soft boiled egg and eat it on toast. Dr Cox says: A degree of practicality features within those who shell their eggs. They also have a lovely sense of humour.
Human behaviour expert, Dr Jane Cox, who was involved in the study, commented: "The way that we eat is an expression of our individualism and can reveal a lot about our personalities. Your reliability, adventurousness, sensitivity or hunger for life may be seen in the way that you scoop, tip, or dip your way through the yolk. Perhaps you're a dipper, easy going and stable or a scooper, someone who doesn't like to waste a moment of time. A tipper reveals you have a dreamy gentle personality, and a smasher, unsurprisingly just gets stuck into life and enjoys every day."
The trend towards traditional hen eggs at Easter comes at a time when egg consumption is booming as a result of recognised nutrition and health benefits, versatility, baking and a shift toward 'brunch' dates with friends. In the week of Easter alone, over 100million individual eggs are expected to be bought[ii].​
——————————————————————————–
[i] Research was conducted by Censuswide on a sample of 1,000 UK egg eaters, in March 2017
[ii] Based on 2016 data. A.C. Nielsen
Easter Bunny Hunt Begins!
#OperationHappyBunny kicks off on April 14 – 17 in parks nationwide
www.rufusrabbit.co.uk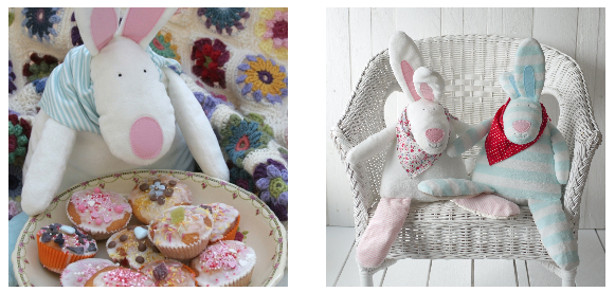 Rufus Rabbit thinks it's time to add a little 'happy' back into the world this Easter. From the 14th – 17th April a team of volunteers across the UK will be dropping off 200 bunnies around several parks. Locations include The Isle of Wight, Wales, Essex and Rufus Rabbit's hometown of Derby. Five of the bunnies will even be distributed across Central Park in New York City!
Each bunny will come with a tag requesting the lucky seeker to give it a home this Easter, but don't worry if you don't find one, there will also be an opportunity to win a bunny through social media. Bunnies will range from limited edition Rufus & Rubie Rabbits to limited edition Sensory Rabbits, many with unique, handmade clothing.
The Financial Foundations books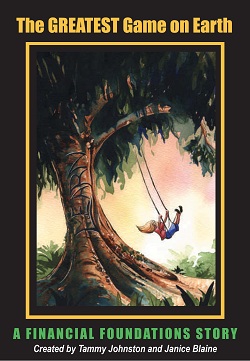 The Financial Foundations books which teach kids (and adults) about money, budgeting, understanding credit, setting goals, and maintaining focus and balance as well as the mother to a beautiful 14 year old daughter. The books have been very well received by parents and kids alike and have been featured in magazines, on the radio, in podcasts, and on television.
This book set covers the importance of:
– Learning how money works
– Goal setting
– Simple and effective budgeting
– Understanding the facts about credit
– How daily choices affect our lives
– How to keep a long term perspective and balance in life
Website: www.financialfoundationsbooks.com
NEW >>> Sleep Easily's sleep solution now delivered on its own mini audio player later this month !!!!!!

sleepeasily.com (Also available on Amazon)
FACEBOOK | TWITTER | PINTEREST
Sleep Easily the sleep method experts whose best selling solutions provide you packages of items to overcome sleep issues. Sleep Easily is a proven medication-free sleep solution for the 1-in-3 people who have insomnia. It is a form of cognitive-behavioral therapy delivered through a mini audio player. It walks you through five physical triggers to get you to sleep.
SleepEasily is produced by Dr. Richard Shane, who has been a practicing psychotherapist for more than 30 years. After years of suffering from insomnia, Dr. Shane chose to study why people (including himself) have trouble sleeping. His sleep solution works without prescribing more medications and hypnosis. He studied the falling asleep process, recognized the triggers that allow us to fall asleep and refined them into this package that you can use at home. After curing his own insomnia, he began to use his method with his sleep therapy clients.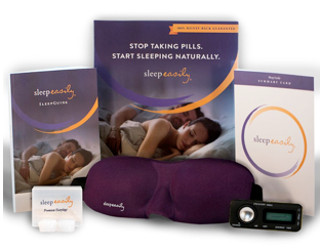 The package will include:
· Sleep Easily state-of-the-art mini-audio player with built-in high-quality speaker.
· Four sleep recordings and three free supplemental recordings. Considered the most effective in sleep medicine, include both a male and female voice version and also soothing sounds without voiceovers.
· Sleep Easily eyeshades– Block the light when you want to sleep in darkness.
· Specialized earplugs
· SleepGuide Book and summary card
Sleep Easily retails for $89 and will include a 30-day money back guarantee.
Find out more on >>> sleepeasily.com (Also available on Amazon)

In addition to the complete Sleep Easily Package, we are also offering Sleep Easily eyeshades
and earplug packages (pictured above) separately for $12.99. Earplugs on their own are $9.99


Kindness & Co is a simple idea with a major goal; Let's start a global movement of kindness. @ Easter Time !
TWITTER | FACEBOOK | INSTAGRAM
On Easter, the day many consider to be the holiest of the year, we encourage people to give gifts that do good in the world.
Kindness & Co is a simple idea with a major goal; Let's start a global movement of kindness.
Our Kindness Kits (at a price point of $9.99) are the perfect gift, and often used as a teacher appreciate day gift.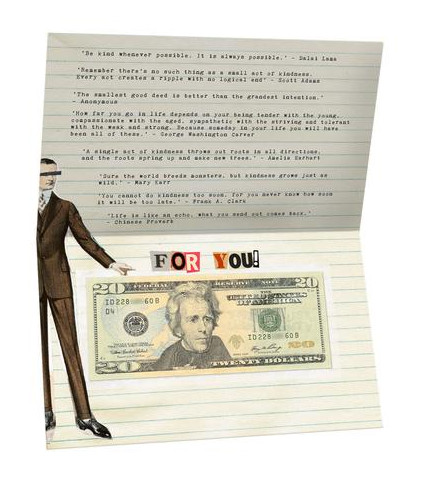 A simple act of kindness has the power to change someone's day, week or even life. Every act of kindness creates a ripple effect that spreads from person to person with no end in sight. Each act of kindness can inspire another act of kindness and another and the impact becomes a kinder world. We have created an innovative formula to help people jump-start their own ripple effects of kindness through our award winning Random Act of Kindness Kits.
Kindness & Co. offers a line of innovative Random Act of Kindness Kits with custom branding capabilities and applications that range from consumer to corporate gifts. Kindness & Co. offers services to enhance the Kits which develop press friendly marketing campaigns and tools which improve company culture, morale, productivity and profit.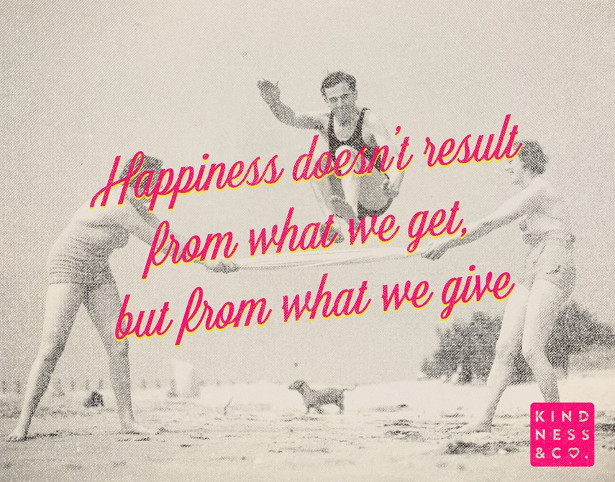 CONSUMER GIFT PRODUCT
Holiday, birthday, special occasion, graduation, thank you… An innovative product that competes with and brings a fresh approach to the generic gift card market (a $124 billion industry in 2014)
KINDNESS KIT INFLUENCER PARTNERSHIPS
Current and past clients include: • Pick the Brain personal development blog • Switch & Shift corporate productivity consultancy • Adam Grant bestselling author, professor and expert on motivation and meaning (in development) • and more
KINDNESS KIT CORPORATE PARTNERSHIPS
Current and past clients include: • Trivago • Proctor Gallagher Institute • Visit Seattle (in development) • Hilton (in development) • and more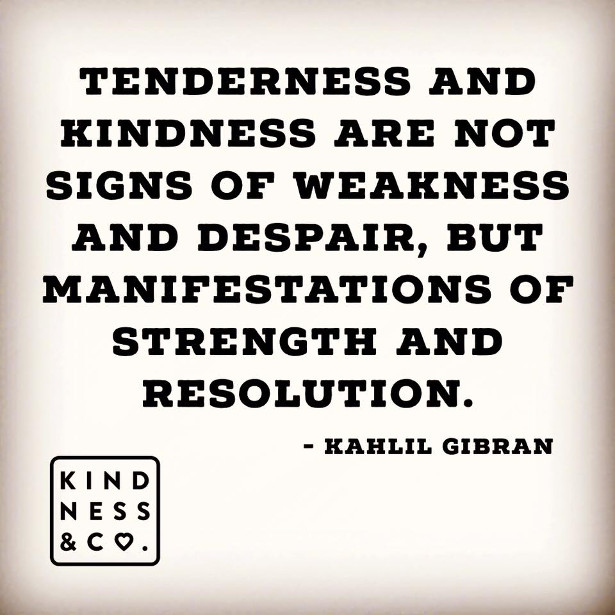 Kindness & Co Founder/ceo Bio
Jesse Weinberg is a serial entrepreneur living in the Pacific Southwest.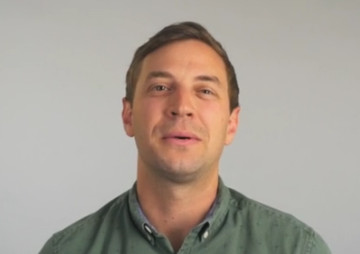 He is the founder of GlobalYodel.com, a travel/lifestyle integrated media company and GlobalYodelMediaGroup.com, a content/social media/influence marketing agency. He thinks kindness is cool and in 2016 founded Kindness & Co with the mission of starting a movement of kindness through Random Act of Kindness Kits and beyond. He is dedicated to shifting the collective human consciousness to focus on kindness.
Oliso
Oliso's SmartHub is a precision cooker that can cook anything from a full chicken, to stocks, soups, yogurt, sides, and much more. It's perfect for your Easter brunch or dinner needs!
www.oliso.com/shop/smart-hub.html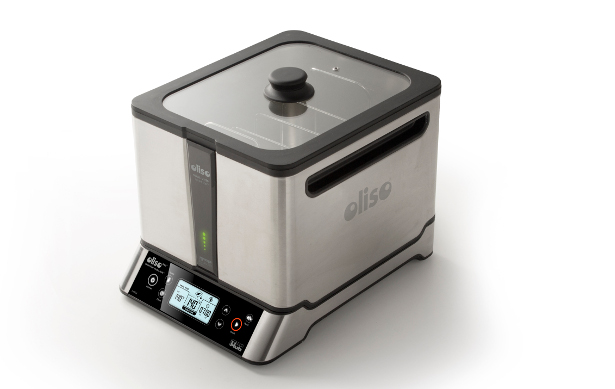 Accent
Accent is a 3D printed jewelry company that allows you to customize your jewelry based on your individual taste! Depending on the item, you can choose from a variety of emojis, or enter your text of choice to have printed on necklaces, earrings, rings, bracelets, or even pet jewelry! This would definitely be a well-received Easter gift.
www.accent3d.com/collections/all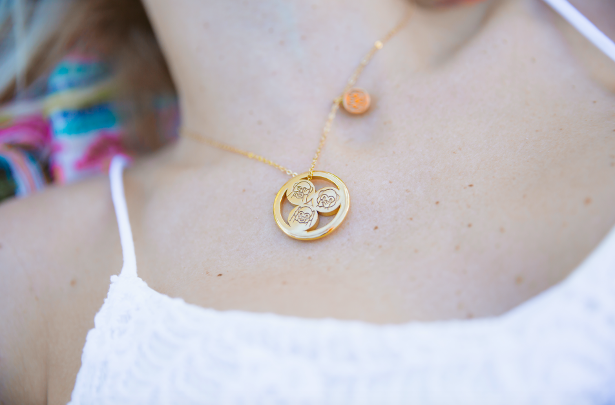 Gilt City
Gilt City offers insider prices on products and experiences. Below are some of our favorite deals for easter:
www.giltcity.com/national/jcrewnationalmarch2017
www.giltcity.com/national/woodsnapmarch17nat
www.giltcity.com/national/esteelaudermarch2017
www.giltcity.com/national/moomarch17nat

EDC Keychain Portable Spinning Top – Spins Forever (up to 4.5 minutes) / Cool Gift Under 15 Dollars For Adult Men and Boys >> Buy On Amazon !
Its a simple and fun item that every man should have, assuming that we are all playful and love to kill boredom with fun and distraction, love to show off to each other and also love to compete with each other!
The product is a keychain-portable spinning top, super high quality (able to spin up to 5 min). This small devil will kill time at work and works as an amazing conversation starter and competition trigger in the bars etc. (people compete in how long they make it to spin).
The link to the Amazon product page (check the reviews):
www.amazon.com/dp/B01L7X6LEC/ref=cm_sw_r_tw_dp_x_bkAYybX2BCS70
It is an EXTREMELY POPULAR product for adults and teenagers, and it is actually my best selling product, PEOPLE LOVE IT a lot (you can check on the following Amazon link in the product reviews – 82% are 5*, 14% are 4*).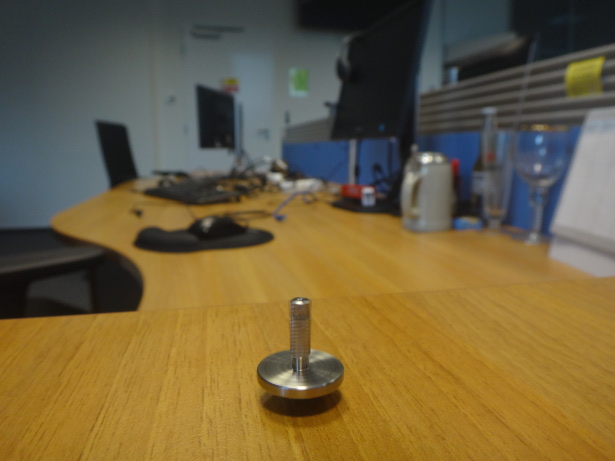 |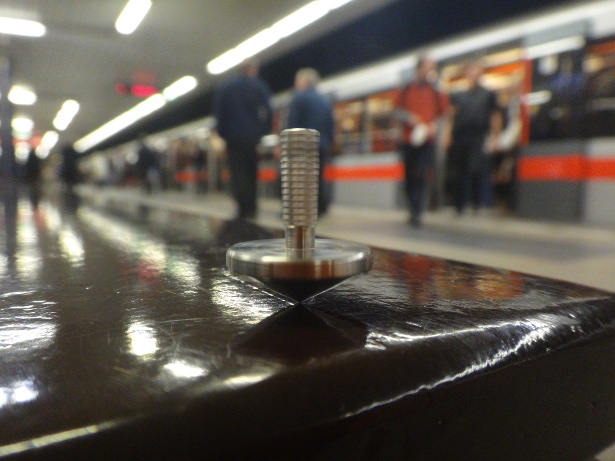 |
|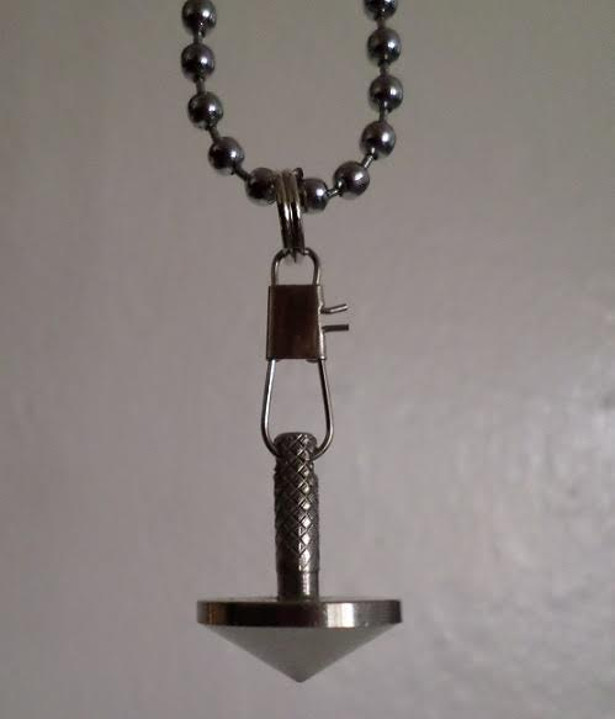 |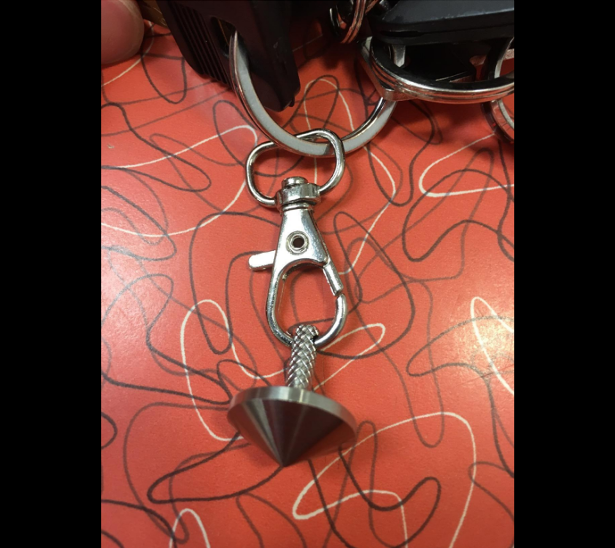 |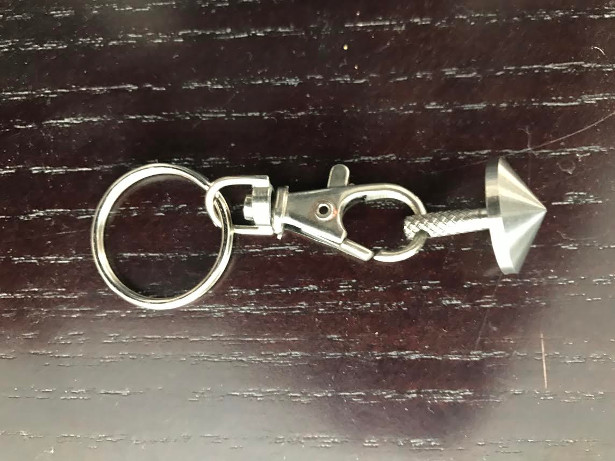 |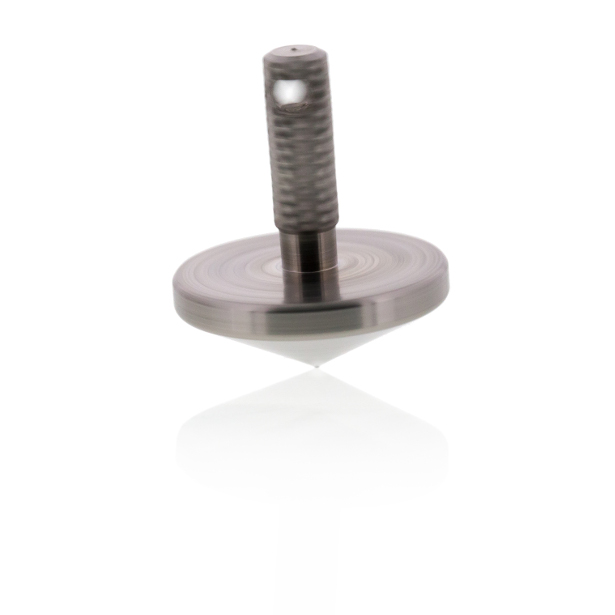 |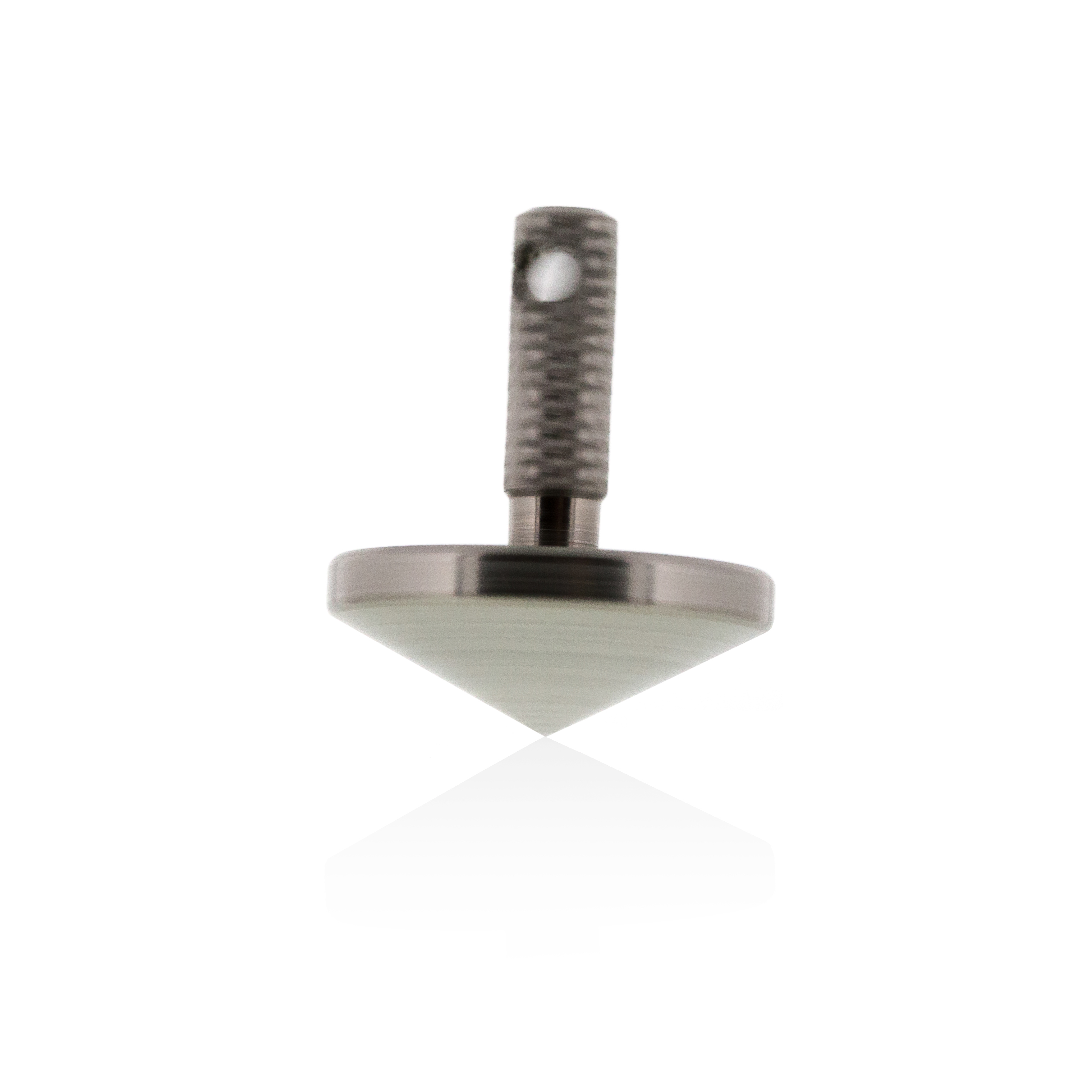 |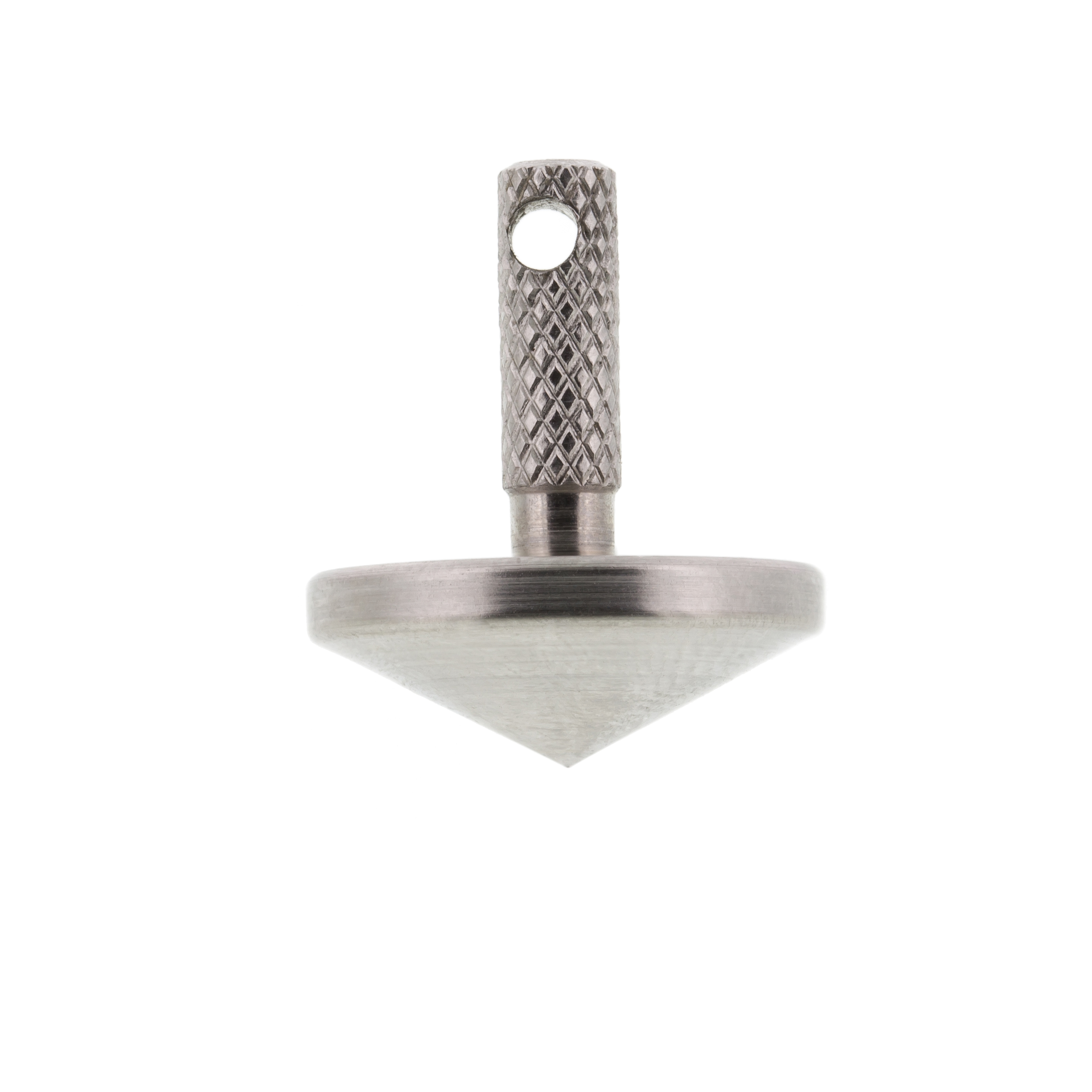 |
|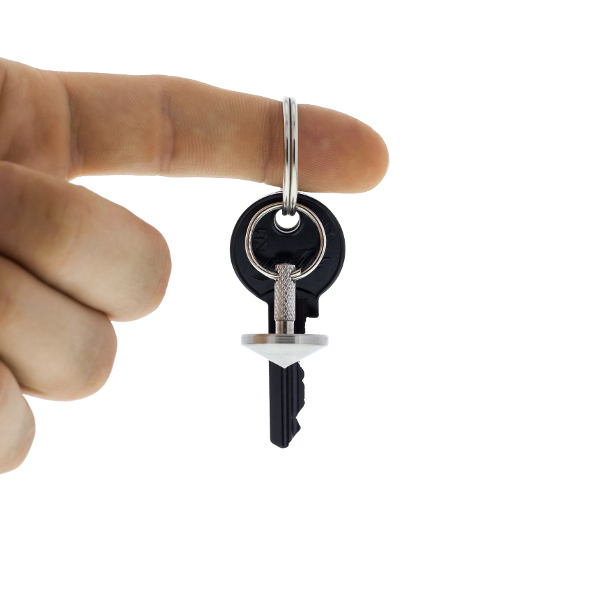 |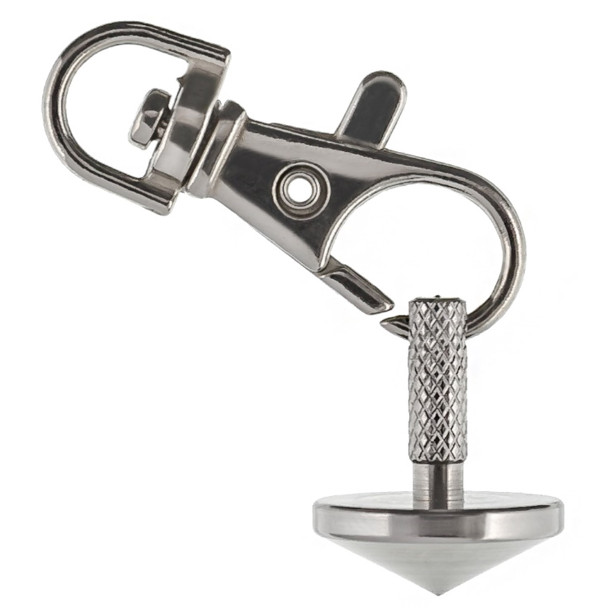 |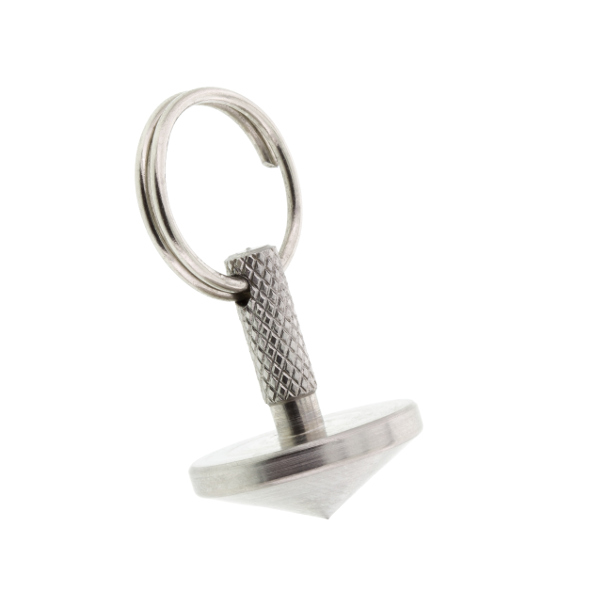 For all the rugby families on the road this Easter, you can't go past the gift of a Cozy Dozee for comfort when travelling.
The Cozy Dozee is a gentle head support for sleeping children in the car. It helps:
-improve neck posture
– improve sleep quality and comfort and
– helps reduce parents stress and distractions when driving.
W: www.cozydozee.com.au
Violet and Lily pram liners.
www.violetandlily.com.au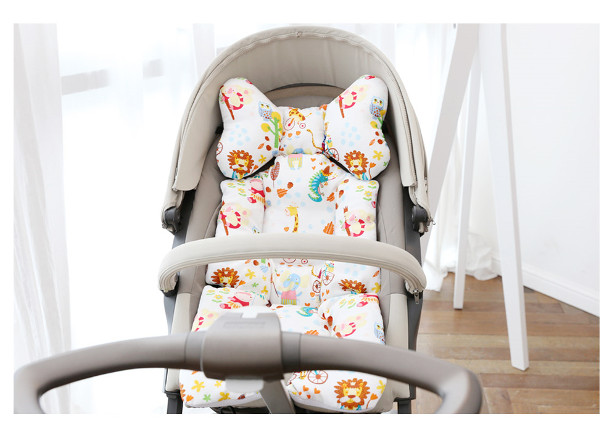 These pram liners make great chocolate alternative Easter presents for babies. They're also great for mums who love to walk, jog or run with their baby as they provide extra cushioning and support for babies while they are in their pram.
Starting from $89 and we offer free shipping, Australia wide, on all purchases.
An Amazing Easter Gift idea, that smells amazing and repairs and nourishes your skin at the same time!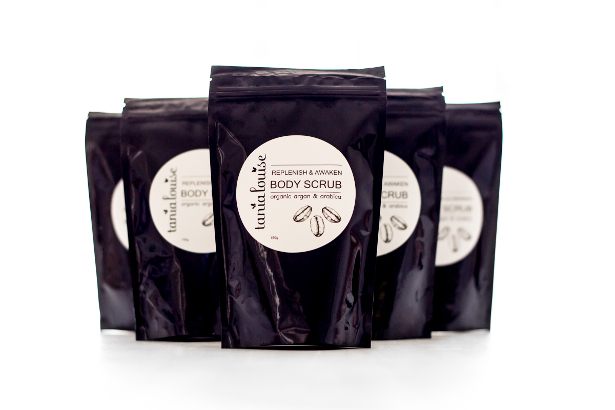 Tania Louise Body Scrub is in demand in Australia and the USA. Loved for its 100% natural and organic ingredients that are literally good enough to eat.
Polish your skin with our organic scrub, stimulating circulation, healing and preventing stretch marks, eczema, acne, dermatitis and dry flaky skin.
Regular use can increase circulation and assist with the removal of toxin build up and improve the appearance of areas suffering from cellulite.
Learn more here : https://tanialouise.com.au/collections/most-popular/products/body-scrub
The Mission Watch – NIXON
www.nixon.com
The Mission Watch by Nixon is a great Easter Holiday Gift! Built smart and built tough, the Mission can withstand the elements so you can take it with you anywhere: in the water, on the hill, off road and beyond.
Powered by Android Wear™ and working hand in hand with Surfline®, the world's largest and most credible source for surf conditions reporting, and Snocountry, the authority in mountain conditions, the Mission is equipped with a preloaded app and streamlines real-time surf and snow shred alerts to your wrist, so you'll never-not-know. Welcome to the next generation of smartwatch.
www.sleepersgourmet.com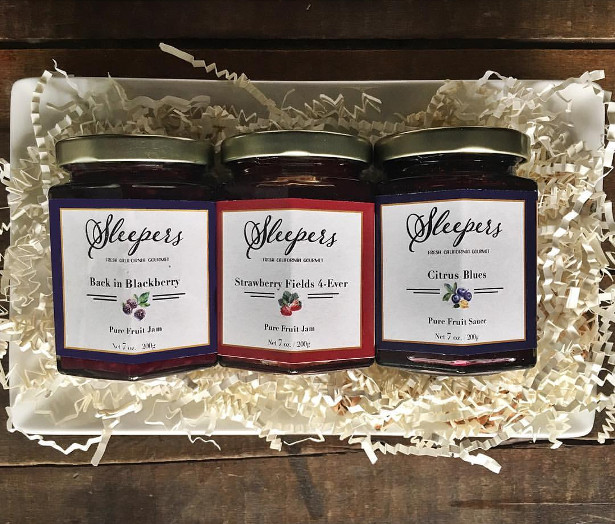 California…It's sunny, casually friendly and quietly elegant. It's rugged, rich in history and rooted in flavors inspired by the many people and cultures who have come to call this great Golden State home… just like us. It's healthy, fresh and the foundation for everything we create at Sleeper's Gourmet. Some say California is a state of mind but we like to think of it as the state of taste!Sleeper's Gourmet was founded in 2008 by Christina, Mark and Lydia Sleeper with a single product and a singular passion that family meals can be healthy, delicious prepared with ease, shared with love and remembered long after the plates are cleared. We're proud to share with you our inspired and unparalleled line of seasonings, jams, salts, gift sets and specialty baked goods all handcrafted in small batches, many from our original recipes. Starting with the freshest and finest California ingredients, combined with exotic spices from around the world, we have crafted an array of unique artisan products that are loved by home cooks and professional chefs alike.
Thank you for stopping by and exploring our offerings. We are constantly striving to exceed your expectations by crafting new products and seasonal recipes that spark your culinary imagination and excite your tastebuds. We truly appreciate your support of our family business.
With love from SoCal,
Mark, Christina & Lydia
The Sleepers
With the Easter holiday fast approaching, Hotel Cafe Royal is offering families the opportunity to enjoy some stress-free quality time.
Families can enjoy an exclusive tour of the world's-largest toy shop, Hamley's along with VIP goodies and discounts before returning to the comfort of the hotel for an in-room movie and popcorn in their interconnecting Grand Deluxe Guestrooms.
Easter Family Time with Hamleys includes:
· Second interconnecting guestroom
· Easter eggs for all the family
· In-room movie and popcorn
· VIP tour of the world's largest toy store, Hamleys
· Hamleys goody bag including Pick & Mix and discount in store
· Traditional English breakfast in the Ten Room
Easter Family Time with Hamleys starts from £705 for two guestrooms.
HOP INTO EASTER WITH ASDA

This Easter, indulge in some decadent treats with a difference. From bouncy brioche buns to loveable chocolate characters, Asda has everything to help make your celebrations that little 'Extra Special' this year.
Bella the Bunny Piñata Cake (£6.00)
This showstopper party piece is certain to wow both kids and adults alike. Shaped to look like a bunny searching for treasure in a tree stump, the scrumptious white sponge is bursting with chocolate buttercream, then topped with edible decorations. With a huge 16 servings, this chocolatey delight is ideal for parties and Easter celebrations with loved ones.
Bunny Crumpets (£1.00)
These novelty bunny shaped crumpets are perfect for bringing a bit of Easter fun for all of the family to enjoy. Available in a pack of four, these fluffy Easter treats are best lightly grilled until golden brown, then topped with lashings of golden melted butter. Breakfast and Afternoon Tea will never be this fun again!
Extra Special Hot Cross Buns (£1.00)
Asda wanted to create something 'Extra Special' when it came to their Hot Cross Buns this Easter. The indulgent new recipe contains 33% fruit, made up of Chilean flame raisins, orange soaked sultanas and mixed peel, along with real butter and free range eggs to help form a deliciously light brioche bun. Whether you're after a quick treat or an alternative to your usual breakfast, these buns cover all bases.
Asda Extra Special Golden Egg with Salted Caramel Truffles
Extra Special Golden Egg (£8.00)
This hand finished Belgian Chocolate Egg just oozes wow factor. Visually stunning, the large egg has a sparkly golden finish and comes with 3 salted caramel truffle half eggs – the perfect egg for gifting.
Asda Rabbit Hutch Egg
Rabbit Hutch Egg (£5.00)
Perfect for Easter Egg Hunts this Egg will delight your little ones! With a trio of milk, dark and white chocolate forming a 'Rabbit Hutch' and an edible chocolate bunny on the side, this creamy creation is the ultimate feast.
Novelty Characters – Cheeky Monkey, Bella the Bunny, Emily the Elephant (£3.50)
If you're looking for an alternative to eggs this year, Asda has extended it's loveable chocolate animal range. Formed of hollow milk chocolate, these cute characters are fun for all the family – Cheeky Monkey, Emily the Elephant and Bella the Bunny are certain to keep the kids entertained – they even come in the from of a lollipop!
Jacques Torres Chocolates Easter 2017 collection.
www.mrchocolate.com
Featured items include the Sitting Lamb, Happy Chick, Peanut Butter Robbin's Eggs, Chocolate Covered Peeps,and more. All Jacques Torres products are available for nationwide shipping online and for purchase at all the New York locations.
 
Indulge your Inner Chocoholic this Easter with I Just Love It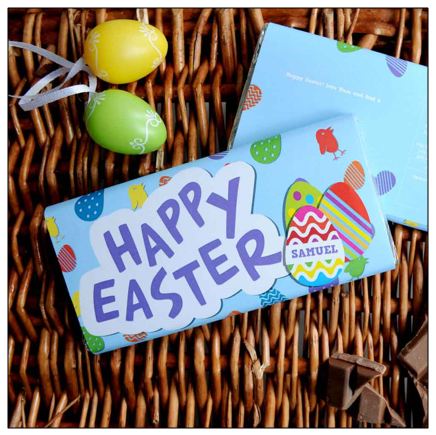 Personalised Easter Chocolate Bar / £5.99
Mother's Day has now passed, and we're all beginning to wonder whether we'll be able to consume our weight in chocolate over Easter. I Just Love It has a range of mouth-watering, personalised treats to create a unique gift for this Easter Sunday.
Personalised Easter Chocolate Bar (£5.99)
A gift fit for the occasion, this chocolate bar features 100g of smooth milk chocolate. Foil-wrapped for freshness, this perfectly sized bar is covered in a bright and colourful Easter-egg themed sleeve. It can be personalised with any name and message for an extra special Easter gift. Why not go all out and order yourself one too? To me, From me…
Chocolate Teapot (£24.99)
In terms of boiling cold water, this is about as much use as a… But fill this tasty gift with hot water, milk or cream and it turns into a gorgeous, gooey fondue. Made from 600g of the finest dark chocolate, it is a life-sized teapot which includes a removeable lid. Alternatively, if you'd rather not dip strawberries or marshmallows, this can be broken and eaten by the chunk.
Chocolate Padlock and Chocolate Key (£12.99)
If being under lock and key tastes this good, we'd get ourselves in the doghouse more often. Made from 58% delicious, dark cocoa solids, this chocolate-shaped key is also gluten free for those with allergies. If these chocolate shapes don't tickle your fancy, novelty chocolate is also available in the shape of a Bottle Opener and Cap, Corkscrew, Horseshoe, Shears, Secateurs and more.
Personalised Alcohol and Chocolates From (£34.99)
For something classier, team a box of 16 luxurious chocolate truffles with a bottle of the finest alcohol. Whether it's Champagne, (£59.99), Cava (£42.50), Prosecco (£42.50), Red, White or Rosé Wine (from £34.99), these gift boxes are guaranteed to put a smile on any recipient's face. Each pack can be personalised with any name and message, and are available in a range of different varieties.

Fun HASHTAG bedding design – MUNCHIES Quilt Cover >> www.ashleywildegroup.co.uk !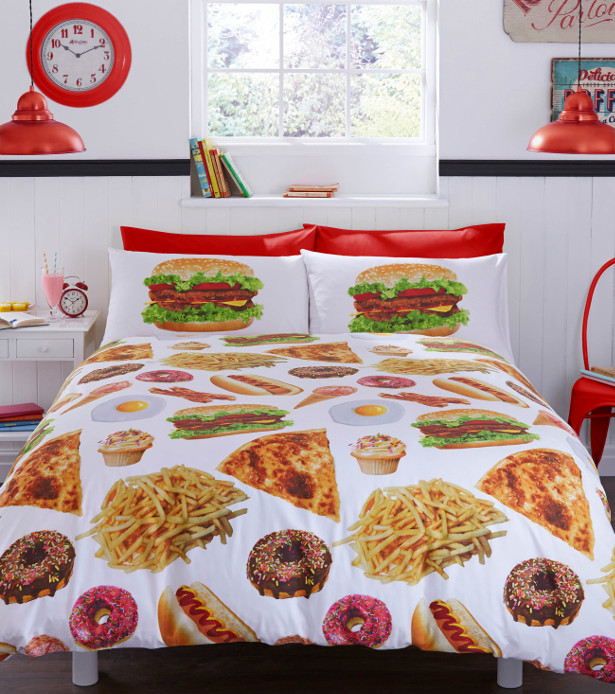 TWITTER | FACEBOOK | PINTEREST | INSTAGRAM
#BEDDING is a brand from Ashley Wilde, boasting a range of printed designs.
MUNCHIES pictured above is sold as quilt cover sets, including housewife pillowcases, in single, double and king sizes.
Set a trend with this collection of contemporary bedding, incorporating photographic prints and imagery, creating the illusion of texture and depth.
Made from easy-care poly/cotton, this design offers something different and would be suitable for kids bedrooms!
Available throughout the UK.
See more at :-  www.ashleywildegroup.com website.
The Solid Chocolate Company who has launched the world's very first Solid Chocolate Egg – the ultimate gift this Easter!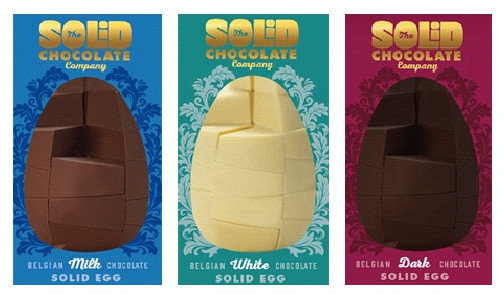 Long gone are the days of a thin hollow shell with a disappointing 'treat size' bag of goodies in the centre, chocoholics across the country can now entirely indulge in 750g of high quality Belgian chocolate split into 42 bite size pieces. Now available to the consumer market, the eggs are available in either Milk, White, Dark or Caramel chocolate for £24.99 from Amazon, and are set to literally be a smash hit this Easter!
Designer Poppy Treffry reveals her new spring designs for Easter.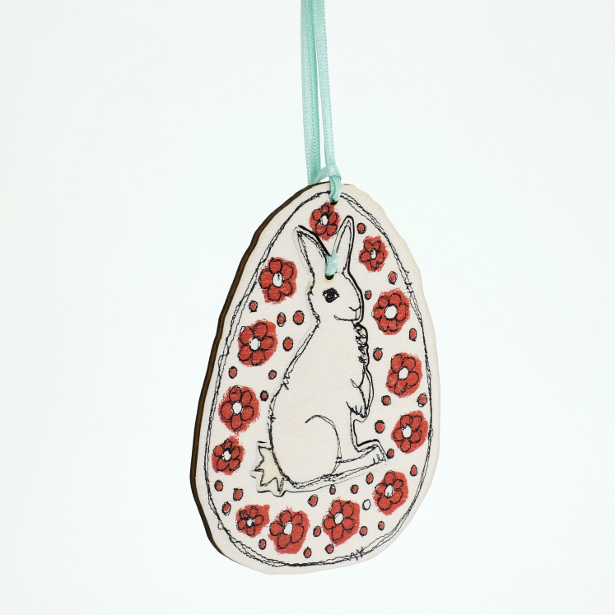 They include a brand new tea cosy in her distinctive freestyle embroidery, with Poppy's new floral fabric design Sweet Allium on the teacup and embroidered on the teapot.
For Easter there are three egg cosies, treat pot and a new wooden decoration. All of these designs are destined to come out year after year as seasonal favourites. The clever design of the decoration makes it two-in-one with a white rabbit that pops from the centre of an egg, perfect for an Easter tree and the loops on the egg cosies transform them into decorations too. A little heart embroidered purse in red and white dots and stripes makes a perfect gift for someone special. Prices from £5.95
LOVE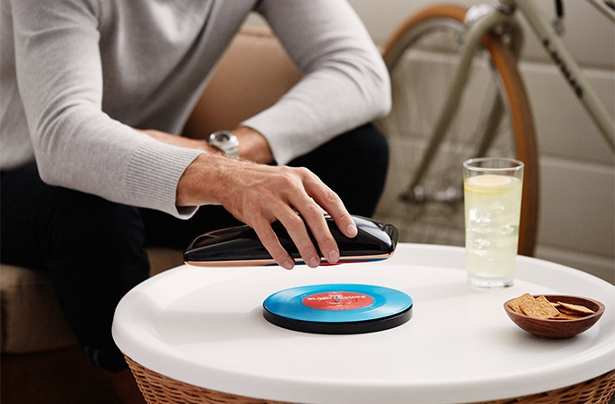 Love Turntable Inc. is the creator of the world's first intelligent turntable, LOVE. The high-end, smartphone-controlled turntable produces quality, organic sound with an easy-to-use interface for a seamless analog listening experience. Through its one-of-a-kind technology, LOVE is redefining the interaction between vinyl and music lovers. Bluetooth and Wi-Fi compatible, LOVE can be controlled through a tactile experience or via the user-friendly mobile app available for both Android and iOS handheld devices. Founded in 2016, the Los Angeles-based company was started by serial entrepreneur CH Pinhas.
MOAR eBike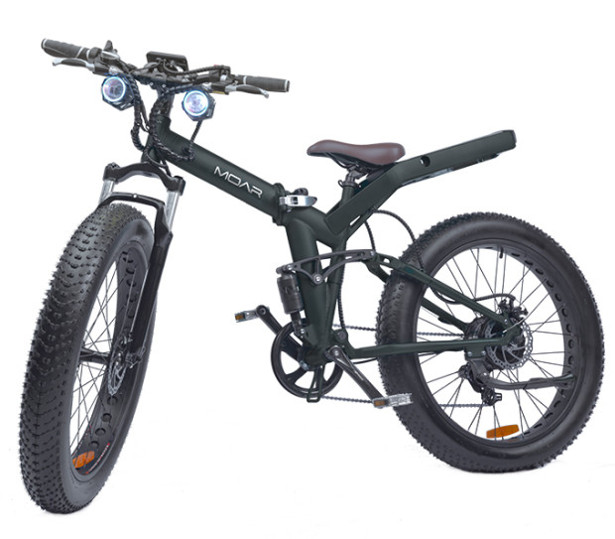 The patented MOAR eBike is the most powerful, fat tire folding frame e-bike, designed to strike a perfect balance between everyday practicality, raw power and pure fun. Its 26 x 4 inch fat tires and full suspension make for precise handling, incredible grip and a smooth ride over the roughest terrain. With a unique unibody rack, integrated safety lighting and up to 85 miles of range, MOAR is the perfect e-bike for everything from your morning commute to a ride on your favorite biking trail. The MOAR eBike's power comes from a 250w motor for Europe Edition to an industry-first 750w mid-drive motor, with a digitally limited top speed of 20MPH. With up to nine speed Shimano gears and five levels of pedal assist, the e-bike lets you tailor your riding effort exactly how you want it. The MOAR eBike also allows for safe night rides with its dual 1000 lumen LED projection headlamps that light up 30 feet of road without blinding oncoming traffic, angel eyes to illuminate the rider, as well as a brake light and turn signals. Made from 6061 aircraft-grade aluminum, the e-bike folds in half for convenient storage, stowing and transport.
UrbanX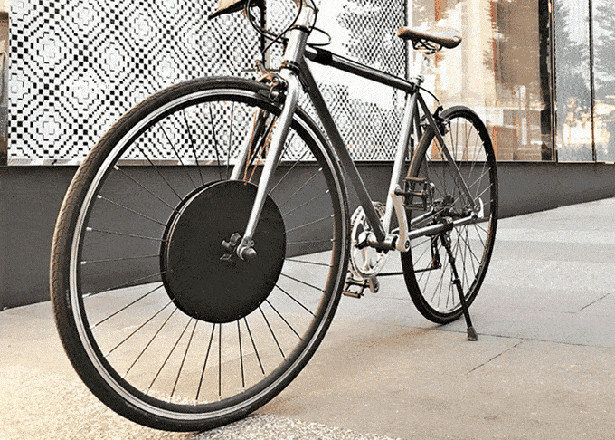 UrbanX is the quickest and easiest way to give bikes electric power. By replacing the bike's front wheel with smart wheel technology, UrbanX converts any bike to an e-bike with a 30-mile range in 60 seconds. The motors for the UrbanX Eco and UrbanX Booster allow the e-bikes to reach top speeds of 15 miles per hour and 20 miles per hour, respectively. Flattening out hills, shortening distance and getting riders to their destination faster, UrbanX helps riders enjoy the fun and convenience of an e-bike while conserving energy. The Direct Drive Mechanism utilizes 100 percent of the motor's output to power the ride. Additionally, the patent-pending Sinus Algorithm Controlling System further increases the efficiency by converting the electric energy stored in the battery to kinetic motor power, allowing for a longer riding range. Compatible with an Android and iOS app, UrbanX allows riders to monitor riding status with features including battery life readouts, distance and speed tracking, riding map and speed levels. Founded in 2013, the Singapore-based company was created by e-bike veteran Eric Chow.
Choc 'n' roll: All Bar One unveils its indulgent new Choc-tail menu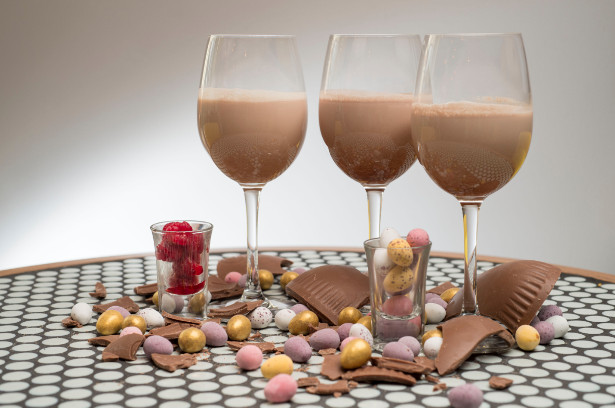 All Bar One has announced today it will be unveiling three new limited edition Choc-tails available in bar from the 3rd – 30th of April. Concocted in partnership with Chambord, these egg-stravagent creations are the ultimate treat to get your Easter off to a cracking start.
The trio of choc-tastic cocktails, Chambord Easter Egg, Rum & Raspberry and Chocolate Egg-spresso, combine Chambord with a variety of rich and chocolaty ingredients for the ultimate, naughty fix of booze and chocolate.
Those loco for the cocoa can get their hands on these sweet sips for £6.50, in all of its bars across the UK*.
QUOTATIONS
Kate Dell, Assistant Marketing Manager of All Bar One commented,
'If you're looking to satisfy those all-important chocolate cravings this Easter, we're sure our limited edition Choc-tails will hit the spot. These sinful serves combine all things chocolatey with a boozy twist! My favourite is the Rum & Rasberry – the Chambord and chocolate perfectly compliment the spicy rum for a smooth rich cocktail. It's the perfect tipple to start the long weekend!'
Budding mixologists who can't resist these chocolaty creations, can learn how to mix and muddle them at All Bar One's Choc-tail Masterclasses. Classes can be booked directly at All Bar One and are available from £25 per person. For more information go to www.allbarone.co.uk/cocktailmasterclasses.
The Choc-tail menu
Chambord Easter Egg
If you're on the hunt for something and luxurious this Easter look no further than this cracking cocktail. It's rich with dairy decadence from the double cream and absolute Vanilla Vodka and finished with a refreshing twist of Chambord, giving your sweet tooth exactly what it craves. It's served over ice, with the added bonus of mini eggs – it's the ultimate Easter indulgence.
Rum & Raspberry
If you like yours dark and spicy, this is just the cocktail to kick off your Easter celebrations. Dive into this rich and fiery Chambord chocolate concoction, it's got a healthy glug of Sailor Jerry Spiced Rum to give Easter an exotic punch. It's served with raspberries on the side, for a fruity finish.
Chocolate Egg-spresso
A chocolaty twist on the classic Espresso Martini, this showstopper is not to be missed. This cocktail oozes with Crème de Cacao and Baileys, topped off with an espresso shot, for that all-important kick of caffeine. It's the ultimate fix of coffee and chocolate.
EXTENDED EASTER FUN FOR ALL THE FAMILY AT WOOKEY HOLE CAVES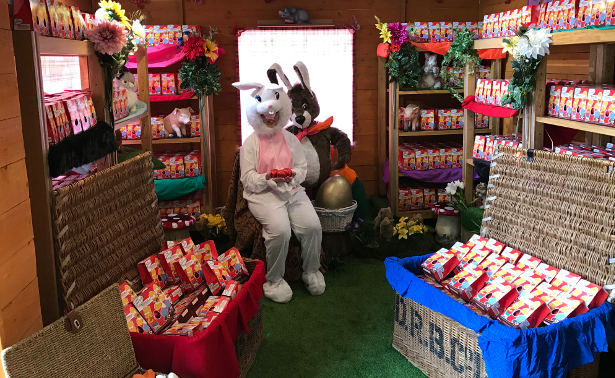 Leading Somerset tourist attraction Wookey Hole Caves has extended its Easter offering to fit in with varying school holiday dates in 2017.
The Easter holiday is traditionally planned over a two-week period at the attraction, but this year Easter fun will be available from Saturday 1 April until Sunday 23 April to ensure all families can enjoy the special activities.
The Wookey Hole Easter Egg Hunt is back this year and will see hundreds of children turn detective to scavenge for chocolatey goodies.
Over 100,000 chocolate eggs will be handed out to children who complete the Easter Trail where mini foragers search for hidden eggs and discover clues. Every child that takes part will receive a full-sized Easter Egg from the Easter Bunny in the Easter Bunny's Magical Den.
The attraction is also launching a brand new movie 'Happy Family' which will be shown at the 4D cinema experience which will take visitors on an epic adventure and transport them to a new dimension.
There's an explosive mix of history, mystery and fun to discover at Wookey Hole Caves with 20 indoor and outdoor attractions including the Victorian Penny Arcade, Pirate Island Adventure Golf, Wizard's Play Castle and more. The Witch of Wookey Hole will be meeting and greeting families along with and her friend the Easter Bunny.
To top all this off, families will experience the world-famous ancient caves, including tunnels and caverns opened up only last year after three tonnes of explosives and thousands of detonators were used to blast through 1000 tonnes of rock.
Visitors can explore a spectacular cavern, revealed for the first time, with its rock formations and a stunning subterranean lake that was previously only seen by cave divers and underwater adventurers.
The show-stopping Circus will be performing a brand new show, using the latest in laser technology. Performers will showcase an eye-popping variety of acts which will be performed daily in the theatre from the 1st-17th April and on the 22nd and 23rd April. From the 18th-21st April Circus Skills Workshops will be run between 1pm-4pm.
The Witch of Wookey Hole, who will be meeting and greeting families, said: "Easter is one of the most popular holidays at Wookey Hole Caves as the weather is usually on the up so families can enjoy both our indoor and outdoor attractions.
"We have over 20 all-weather attractions for people to do, see and experience so it's great value for money and with the Wookey Hole Hotel a short stroll away families can explore at their leisure over a couple of days. We have now added luxury lodges with hot tubs too, so a real treat can be had by staying with us over Easter.
"The mega Easter Egg hunt is great fun and we're sure our offering will capture imaginations and create memories for years to come.
"We're pleased to be offering an extended Easter holiday this year, due to such differing term dates amongst different schools. We hope this means many more families will be able to come and enjoy the Easter festivities with us."
Easter Holidays run from 1 April to 23 April at Wookey Hole Caves. Accommodation packages are available at the Wookey Hole Resort and discounts can be found on the website.
For more information please visit www.wookey.co.uk.
Gift ideas from Blue Almonds.
www.bluealmonds.co.uk
The luxury children's boutique based online and in Knightsbridge, loved by loyal customers from Janet Jackson to The Duchess of Cambridge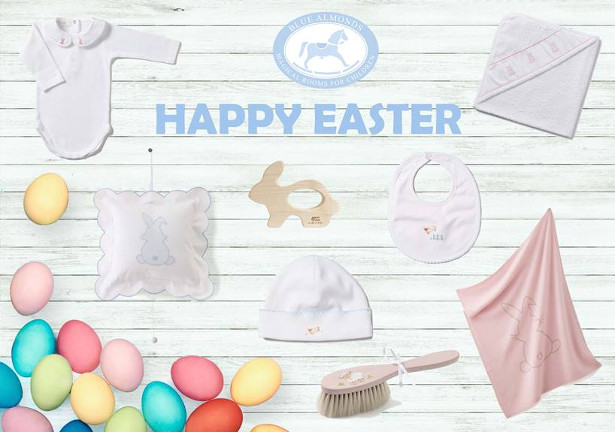 Nest Egg fits nicely into the Laura Felicity Design's portfolio; being inspired by old keys and pocket watches Laura has seen on her visits to Spitalfields Vintage Market.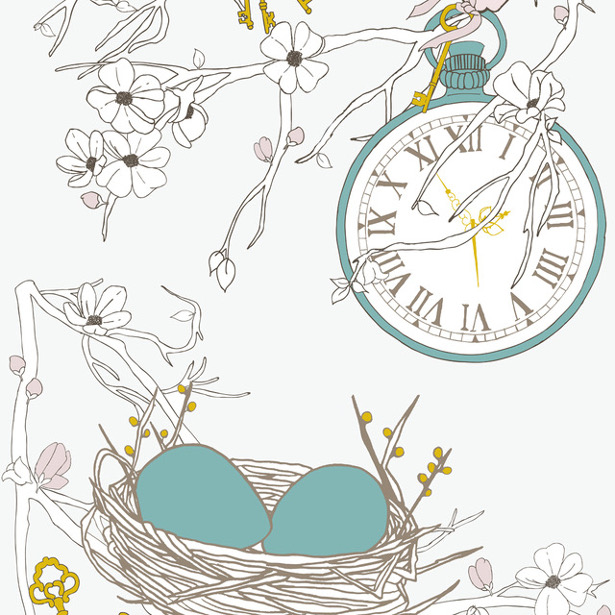 Blossoms were in bloom at the time of designing this new print. Combining these fabulous florals with the eclectic collection of inspired vintage finds, gives an Alice & Wonderland influence to Nest Egg's pattern design.
The Nest Egg wallpaper has been digitally printed onto high quality paper in soft, soothing colours of mustard, light pink & duck egg; a flattering colour way to tie in with Laura Felicity Design's signature tones.
BOXPARK CROYDON CELEBRATES EASTER WEEKEND WITH SEASONAL FOOD OFFERS AND A PACKED EVENTS PROGRAMME WITH FUN FOR ALL AGES
A pop up petting zoo, baby disco and soft play for children, acoustic sessions, a vinyl exchange and a special performance from London Street Orchestra are just a few of the free amusements in store at Boxpark Croydon this Easter weekend as well as foodie offers from The Breakfast Club, Carioca, Lazeez Tapas, BaoBao, Chilango, What The Pitta and more
Friday 14th – Sunday 16th April 2017
For more information and to register for events, head to the Boxpark Croydon website
Creme Egg pancakes from The Breakfast Club available 10th – 23rd April
Boxpark Croydon celebrates Easter weekend with a series of free events and activities for the whole family including a fun filled morning for the kids on Good Friday, a Record Store Day on Saturday and more great music with an acoustic afternoon Easter Sunday special. The Breakfast Club will be serving up their scrumptious Creme Egg pancakes across the weekend with more delicious sweet and savoury treats and special offers from Carioca, Chilango, BaoBao, Lazeez Tapas and Boxpark Croydon newbies What The Pitta to help all to eat, drink and play in true Boxpark style. To register for events and for more information on Boxpark Croydon, visit https://www.boxpark.co.uk/croydon/.
——————————————————————————–
Good Friday will see a morning packed with fun for the kids with a pop up rabbit petting zoo including, story telling, a soft play area and Easter egg hunt all from 10am – 12pm. A flash performance from The London Street Orchestra will entertain Boxpark punters with a selection from their diverse repertoire (1pm – 2pm) followed by a night packed with top tunes from Ronnie Loko and of Rapture LDN in the BoxBar to celebrate his new EP launch (8pm – 1am).
Saturday will celebrate all things music at Boxpark Croydon with a free morning Baby Loves Disco party from 11am- 1pm. During the day, Boxpark Croydon will host its very own record store day including a workshop and industry talks in the BoxBar (2 – 5pm) followed by a Vinyl Club takeover in the BoxBar (7 – 11pm). A vinyl exchange corner will pop up outside the BoxBar (2 – 8pm) giving punters a chance to swap their old records for fresh vinyls.
The audible feast of festivities will continue on Easter Sunday with an acoustic afternoon special (1 – 4pm) making Boxpark Croydon the perfect spot to enjoy an afternoon of delicious food and fresh entertainment. Boxpark Croydon's popular funk, soul and house night Funk Me will be hosting an Easter special (8pm – 1am) in the BoxBar.
To celebrate the long weekend, Boxpark Croydon tenants are serving up special foodie offers. Carioca will be bringing back their Carmen Veg Burger with a special Easter offer to include chips and Guarana (Brazilian Soda) for just £10. They will also be serving up their signature gluten free chocolate and chilli cake for a sweet Easter treat with a kick. Other foodie offers come from What The Pitta who will be serving up their vegan doner kebab, egg free mayo, chips and a drink for just £12 as well as feeding the kids for half price and Lazeez Tapas who will offering their premium grilled wraps with Lazeez fries and a Lebanese beer or soft drink for £9.99.
Chilango, Boxpark Croydon
BaoBao will have a special offer running over the weekend of two Bao buns and a bubble tea for only £8.50. Chilango tie up the Easter offers with their grilled chicken or veggie burritos and an award-winning Brewdog beer for £8.50. The Breakfast Club will be helping Boxpark Easter revellers wave goodbye to their forty day fast with their indulgent stack of American pancakes served with a Creme Egg chocolate sauce, vanilla creme and whole Creme Egg on the side available from the 10th – 23rd April. Plus BoxBar will be serving up a variety of deals across the long weekend.
BaoBao, Boxpark Croydon
Set amongst a mouth watering selection of 35 food and drink traders Boxpark is the perfect place to spend Easter Weekend as Croydon's newest food, drink and events hotspot. Whether its fine dining at Yumn, Beijing street food from Mamalan, a taste of India from Indi-Go, there's something for everyone to enjoy together at Boxpark Croydon.
For more info visit: www.boxparkcroydon.com
A London Easter Package for Easter travel
Kensington's five-star Royal Garden Hotel has launched the ultimate family travel package, designed to bring out the explorer in both small and big kids.
The London Explorer package, available from £375 per night for a family of four, offers a Big Bus Tour and exclusive Royal Garden Hotel discounts to top family attractions including the London Eye, Madame Tussauds, Sea Life and the Tower of London. Families will also enjoy a two night stay in either a stunning Park Suite or Executive Room with English breakfast for the entire family.
Allowing the adventure to continue indoors, wigwam tents will be provided in the rooms for younger guests to enjoy, courtesy of Big Game Hunters. For a family sleepover, the hotel has designed a 'Flicks and Food' offering, providing unlimited films for 24 hours and movie treats such as sweet toasted popcorn, chocolate coated fruits, pizza and coke floats delivered straight to the room.
The package is available especially for Easter.
EASY SQUEEZY EASTER RECIPE IDEAS FROM PRIMULA CHEESE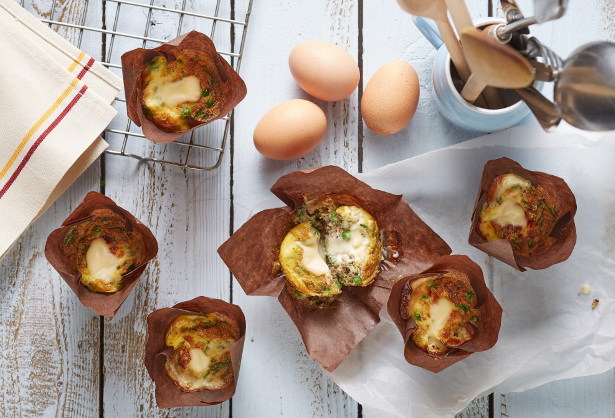 EASTER is the perfect excuse for getting together and celebrating with family and friends over fresh, delicious seasonal food.
Whether you are looking for the perfect breakfast to eat on-the-go, a tasty side-dish to accompany the Easter roast or quick, tasty eats – the chefs at Primula Cheese have created a brand-new selection of flavoursome snacks which are perfect for Easter feasting.
When it comes to spending time with loved ones, no one wants to be stuck in the kitchen for hours on end, so these speedy recipes can be whipped up quickly giving you more time to enjoy those little moments with family and friends.
For those who don't already know, as part of the Kavli Trust, Primula profits go to charities in the UK and abroad. So every time you pick up a tube of Primula, you're helping a good cause too!
Breakfast MuffinsMini Breakfast Frittatas
Start your day right with our mini frittata muffins, using this delicious and healthy recipe.
Serves: 12
What you'll need:
· 1 tube of Primula Light Cheese
· 280g cooked quinoa
· 300g frozen peas
· 3 spring onions, finely sliced
· 10g mixed herbs, e.g. mint, parsley or dill, finely chopped
· 7 large eggs
· Salt and pepper
· Paper cases or baking parchment
Method:
Ø Preheat oven to 200˚C / 400˚F.
Ø Line a muffin tin with paper cases.
Ø In a large bowl, combine the quinoa, peas, spring onions and herbs and mix well.
Ø Add the eggs, salt and pepper and whisk until well combined.
Ø Using a small ladle, portion the mix into the paper cases, ensuring an even spread of ingredients.
Ø Top with a squeeze of Primula Light cheese spread into the centre of each Frittata.
Ø Bake for 15-20 minutes, until the muffins are set and the cheese is bubbling and melted.
Ø Enjoy warm or at room temperature.
Dutch Baby"Dutch Baby" with Cheese, Bacon & Kale
A Dutch baby is somewhere in between a Yorkshire pudding and a pancake. Filled with yummy Primula Cheese, delicious bacon and crunchy kale you know this dish is going to be super tasty!
Serves: 4
What you'll need:
Batter
· 40g plain flour
· 120ml full fat milk
· 2 large eggs
· Pinch of salt
· Pinch of grated nutmeg
· 4 tbsp. butter
Filling
· 6 slices of bacon
· 2 handfuls of curly kale, stems removed
· 1 tsp. olive oil
· Salt & pepper
· 100g Primula Original Cheese Tube
Method:
Ø Preheat oven to 220˚C/425˚F /Gas Mark7.
Ø Place bacon on an oven tray and grill until crispy.
Ø Set bacon aside and allow to cool.
Ø In a medium bowl, lightly beat the eggs with the milk.
Ø Whisk in flour, salt & nutmeg until just combined. The mixture should be a little bit lumpy.
Ø Melt butter in a heavy, oven-proof frying pan (a cast iron skillet is ideal), either in the oven or on a hob.
Ø When butter has melted, pour in batter and place in the oven.
Ø Bake until pancake is golden brown, approximately 15-20 minutes.
Whilst the pancake is baking:
Fry kale in olive oil over a high heat, until edges start to crisp. Season well with salt & pepper.
Break the bacon into shards, and fill pancake with kale and bacon.
Finish with generous dollops of Primula cheese.
Serve.
Whipped Parsnips
Cheesy Parsnip Mash
Our flavour packed cheesy mash will convince even the fussiest of eaters to devour their veg.
Serves: 4-5
What you'll need:
· 150g Primula Original Cheese
· 400g parsnips
· Olive oil
· 5 sprigs of thyme
· Salt & pepper
Method:
Ø Preheat oven to 200˚C/400˚F/Gas Mark 6.
Ø Chop parsnips into small chunks, toss with olive oil, salt & pepper and sprigs of thyme. Roast in oven until very soft (20-25 minutes) but not crispy.
Ø In a food processor, combine parsnips with Primula Cheese and blitz to a smooth puree. You may need to add 1-2 tablespoons of milk or water if the mixture is too thick.
Ø Check seasoning and add more salt and pepper if necessary.
Ø Serve hot.
Craft Chocolate Easter Collection from Chocolate Tree
Edinburgh's leading bean to bar chocolaterie Chocolate Tree, has launched its Easter collection for 2017.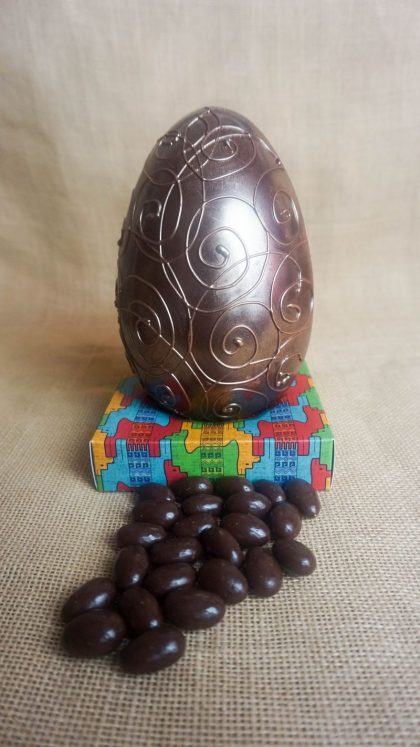 With a boutique chocolate store and café in Edinburgh's Bruntsfield and production premises in East Lothian, Chocolate Tree are trailblazing a more ethical approach to luxury chocolate in Scotland. Owners Alastair and Friederike Gower's products show true passion and respect for the cacao and farmers, ensuring a taste that's second to none for the customer and a premium return for the grower.
Co-Founder Alastair said:
"We want to make people love good chocolate as much as we do. That's why in 2012 we started making our own chocolate from bean to bar. This gives us unprecedented control over who we buy cacao from and what price we pay. If every chocolatier was to make this step then chocolate would become as diverse in flavour as wine, bread, whisky, beer or cheese.
We encourage people this Easter not to pig out on cheap supermarket chocolate, but instead buy premium ethical chocolate from a small batch artisan chocolatier or chocolate maker."
In February this year, Alastair was the first UK chocolatier to visit the Chililique cacao farmers of Northern Peru. There he met the farmers and sourced the beans directly for Chocolate Tree's bean to bar (or bean to egg) Easter collection.
The Easter collection has a wide range of eggs and chocolate bunnies. Prices begin at £7.95 with online ordering and delivery available in the UK and selected worldwide countries.
Luxury milk chocolate egg
Made from bean to egg in collaboration with Akessons Estate in Madagascar. With Chai Almonds.
Single Estate dark chocolate Easter egg Vegan
Made from bean to egg in collaboration with the Chililique farmers of North Peru.
Milk chocolate Easter egg
Made from Belcolade Belgian organic couverture
Dark chocolate Easter egg Vegan
Made from bean to egg in collaboration with the Chililique farmers of North Peru. With chocolate covered hazelnuts!
White chocolate Easter egg
Made from Belcolade Belgian organic couverture.
Coconut egg Vegan
Made without dairy (may contain traces) with chocolate covered golden berries!
Dark chocolate Easter bunny Vegan
Made from bean to bunny in collaboration with the Chililique farmers of North Peru.
Milk chocolate Easter bunny
Made from Belgian organic couverture.
White chocolate bunny
Made from Belgian organic couverture.
Hen sized caramel chocolate eggs
2 x salted caramel 1 x almond caramel 1 x blackcurrant caramel
Chocolate Tree is at 123 Bruntsfield Place, Edinburgh, EH10 4EQ
For more information on Chocolate Tree or to purchase any of their Easter treats visit the website – http://www.choctree.co.uk/product-category/easter/
Follow them on Twitter: @ChocTree and on Facebook: ChocTreeScotland
www.myprettylittlepretzel.com
Here is a cute idea for Easter this year from Hamilton County, Indiana:
Salty, sweet, chocolatey or nutty. My Pretty Little Pretzel located in Carmel, Indiana, creates flavored pretzels in all assortments and sells them in decorated jars and bags – perfect additions for Easter baskets or to bring along to Easter cookouts!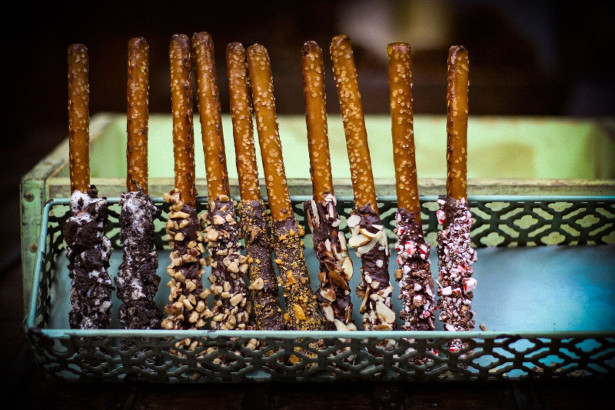 www.trendbar.com
A variety of fun shoe accessories & trend add ons. Their Easter-colored velvet shoelaces are a perfect add on to make your sneakers fun for Easter.
Some of their other trends are also super fun to put into easter eggs for a sporty & trendy easter egg hunt!
Trends start at $1.99!
Shoelaces are $4.99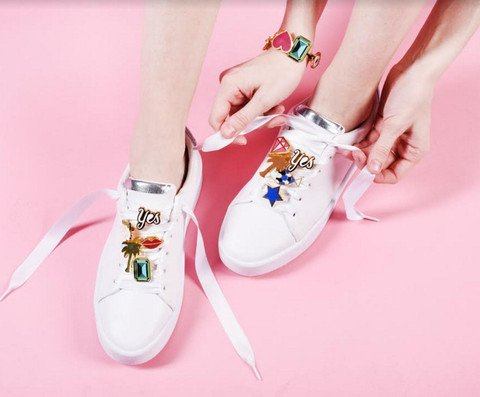 Component, a new line of men's sunglasses
www.thecomponentman.com

Miami-based Component recently launched a brand new line of men's sunglasses. The French-made collection is designed designed for men looking for quality shades that radiate laidback sophistication. (Think Ryan Gosling in Crazy, Stupid, Love.)
The collection enables the everyday guy to shift his style effortlessly between work and leisure. Online orders are available now on thewebsite. The brand will start off by shipping in the US, just in time to order yourself or your boyfriend, husband, dad, etc. a new pair of shades for the summer.
Fidget Toys (10 Pack) for Kids & Adults Dealing with Stress, ADD, ADHD, Autism & OCD ~ 3.5″ Mesh Sleeves and Glass Marbles, Boxed Set with Carry Pouch, 2 Carabiners, 5 Colors + eBook by Born2Calm
https://www.amazon.com/gp/product/B01N4DIVQR/ref=oh_aui_detailpage_o00_s00?ie=UTF8&psc=1s
Big Lots
www.biglots.com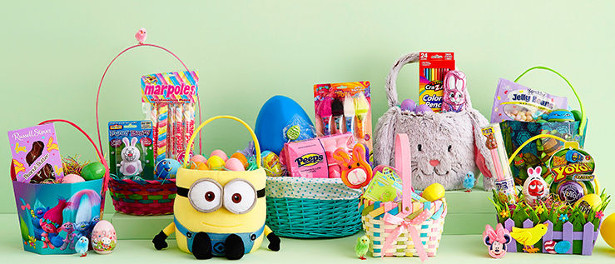 From building Easter baskets to Easter decor, candy and more, there are so many items to choose from for this upcoming holiday. Running late on your Easter shopping? Pre-made Easter baskets are a simple solution to easy gifting – filled with candy, trinkets and toys. Check out some of the Big Lots offerings here: http://www.biglots.com/page/easter/?zcp=PD_AD_SHOPLOCAL_03132016.
INDULGE YOURSELF THIS EASTER BANK HOLIDAY AT ONE WARWICK PARK

ONE WARWICK PARK left to right – Easter Afternoon Tea, L'AMORE dining room, One Warwick Park Junior Suite, Arial view of L'AMORE's impressive atrium, One Warwick Park front entrance.
Take advantage of the long weekend at One Warwick Park, the boutique Kent hotel will be offering a host of Easter exclusives including a getaway package, chocolate inspired afternoon tea and a special Sunday lunch menu.
If you are in need of some rest and relaxation, treat yourself and a guest to a luxurious 'Easter Holiday Getaway'. Available from Friday 14th to Monday 17th April, the Easter package includes an overnight stay, indulgent Easter afternoon tea, plus a celebratory bottle of Louis Roederer Champagne and relaxing Temple Spa Candle.
Rooms are available from £195 with a number of bedrooms showcasing remarkable period features including delicate molding, ornate fireplaces, sumptuous hand-finished furnishings and rich colour schemes. Each room is complete with luxury wellbeing products from beauty leaders Temple Spa, which can be enjoyed with plush and spacious walk in showers, his & hers wash basins and stand alone bath tubs.
Those with a sweet tooth must try Easter Afternoon Tea, which is served with a chocolaty twist of Easter Bunny strawberry shortbread, Chocolate egg pavlova and White chocolate filled cups. For added indulgence enjoy your tea with a glass of Louis Roederer Champagne or prosecco. Easter Afternoon Tea will be served from 14th – 17th April and available from £16 per guest.
If celebrating Easter with friends and family, the hotel's restaurant L'AMORE will be offering a succulent Sunday Roast with a Mediterranean twist. The enticing menu features specials of Green minestrone soup (peas, spring greens, orzo, parmesan, basil – £6.50)Ragout of spring lamb shoulder(with mint gremolata, spring vegetables, truffle and wild garlic, pesto mash – £18.50) and an indulgent Torta di Ricotta e Polenta(lemon, almonds, vanilla mascarpone – £7).
With a sophisticated interior incorporating a visually stunning double height Atrium, eating at L'AMORE offers a stylish setting to enjoy exquisite cuisine. Set in the beautiful Kent countryside, guests can end their meal with a stroll along The Pantiles and explore the historic spa town of Royal Tunbridge Wells.
To book One Warwick Park's Easter specials please call 01892520587 or email at reservations@onewarwickpark.co.uk
www.smartbuyglasses.co.uk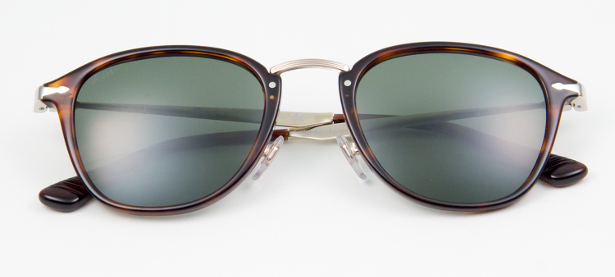 When it comes to giving gifts for Easter it can be tough to break tradition, we're all used to giving the people we care about chocolate and sweets to show we care. This year we think that we should show we care by giving someone a gift they can use for years to come, not eat in one sitting! A pair of designer sunglasses makes the perfect gift. A pair of Persol PO3165S CALLIGRAPHER EDITION 24/31 sunglasses will make that special guy in your life realize you care! Persol is a brand know for creating beautifully crafted products for men who have style and a passion for quality. If you're struggling to find the right gift for her, then the Alexander McQueen AM0001S 001 sunglasses are the only option. They are the kind of sunglasses that make a statement with beautiful metal details and a full rim that will help pull together any outfit.
For Him:
https://www.smartbuyglasses.co.uk/designer-sunglasses/Persol/Persol-PO3165S-CALLIGRAPHER-EDITION-24/31-341146.html
For Her:
https://www.smartbuyglasses.co.uk/designer-sunglasses/Alexander-McQueen/Alexander-McQueen-AM0001S-001-316588.html
This Edible Arrangement is the perfect addition for Easter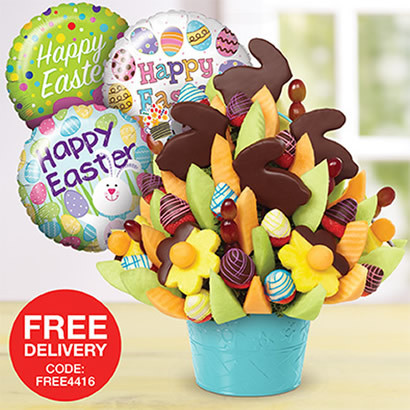 The Egg-Cellent Easter Gift Set features an assortment of colorful and tasty fresh fruit favorites packaged into one truly WOW-worthy treat, and is just what you need to celebrate Easter! Perfect for gifting and entertaining, this incredible gift set includes an arrangement crafted from some of our favorites like chocolate dipped pineapple daisies and a pineapple bunny, grapes, and chocolate covered strawberries decorated with colorful Swizzle®! Plus, we included an assortment of beautifully decorated Easter Berries packaged in our Signature Berry Box™ and a Happy Easter for an extra festive touch!
Link to order: https://www.ediblearrangements.com/easter-gifts#./easter-gifts?&_suid=148797211755106477384677279474
THIS EASTER AT THE LEGOLAND® WINDSOR RESORT
Easter LEGO® building activities and a brand NEW Pirate Stunt Show for 2017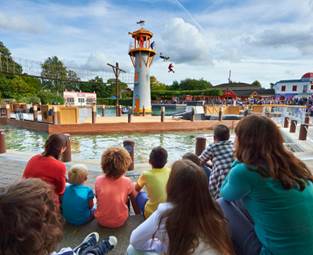 This Easter guests to the LEGOLAND® Windsor Resort can enjoy Easter fun and LEGO® building on top of a jam-packed day out that the whole family can enjoy.
From 14 to 17 April 2017, budding builders can make their own LEGO Easter eggs with Ollie the Dragon, whilst over in Miniland, little ones can take part in a L-EGG-O hunt and spot miniature LEGO eggs hidden amongst some of the world's most iconic landmarks.
There's plenty more across the Resort to keep the whole family entertained throughout the Easter holidays, including a brand new Pirate stunt show for 2017. In 'Return to Skeleton Bay' fans can join the famous LEGOLAND Pirates on a new action packed adventure full of surprises and high octane stunts. Plus there's Atlantis Submarine Voyage, the Dragon Rollercoaster (or the Dragon's Apprentice for littler ones), not forgetting the legendary LEGO Star Wars™ Miniland Model Display and the famous LEGO City Driving School.
There's also the option to extend an Easter visit and book a short break at the fully LEGO themed, 150 room Hotel situated right in the heart of the Resort. The playful fun and interactivity of LEGO is stamped throughout the Hotel, from the imaginative Pirates, LEGO Friends, Kingdom and Adventure bedrooms – to the spectacular entrance and family restaurant, through to the indoor and outdoor play areas.
With so many adventures to discover in 150 acres of beautiful parkland there's never been a better time to visit LEGOLAND Windsor Resort. Check www.legoland.co.uk for full details.
FACT BOX
Park ticket prices/opening
 Easter LEGO building activities 14-17 April 2017 (all activities included in the entry price)
 Park open from 10 March until 30 October 2017 (closed on selected midweek days in March, April, May, September, October)
 Tickets from £35 when booked online at least 7 days in advance for selected dates in the Easter holidays.
 Book here: www.legoland.co.uk/tickets-and-passes/online-tickets/ or call 0845 373 2640.
LEGOLAND® Hotel
 Themed family rooms (2 adults/ 2 children) available from £500 over the Easter holidays*. Prices correct at time of release.
 Hotel price includes breakfast and Park tickets for two days, plus early bird access to selected rides in the Park (special rates available for LEGOLAND Annual Pass Holders and Merlin Annual Pass Holders)
 Book here: www.legoland.co.uk/hotel/shortbreak/
Set Friendship in Motion at The Thomas & Friends™ Inflatable Play Station FREE Experience
Coming to A Town Near You!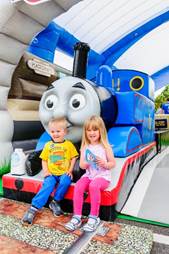 Thomas & Friends™ is calling little engine drivers to travel with friends through Sodor, and join in on an exciting adventure with the Thomas & Friends inflatable Play Station!
Visiting 23 different locations around the UK during Easter and May half-term (8th April – 4th June), Thomas fans will be able to set friendship in motion at this fun and free Thomas & Friends experience.
Little ones can work together to complete nine different activities, as they make their way through the Play Station to the finish line where they will receive a free gift to celebrate friendship with Thomas!
Children can start their journey by meeting an inflatable Thomas, but Thomas seems to have lost his friends so they need to work together to help find James and Percy in the maze. Once they have reached the end, children can discover all the exciting new products available from Thomas & Friends.
Innovative motion gesture technology will get little ones moving and grooving together to try and reveal the hidden engine images on the screen. Then step through to platform 6 to see what it takes to be a real engineer by learning to steer the engines with the new racing game! Children will need to use their friends to help complete the giant puzzle – but who is it?
It's then time to head through to the Steamworks and see The Fat Controller before little one's power full steam ahead to the finish line, but it's not over yet. Children can take friendship to the next level and strike a pose with Thomas and Friends and become the Fat Controller, before collecting a free gift.
Thomas & Friends fans can share their photos and videos via social media using #ThomasUK with the chance to be featured on the Thomas & Friends Facebook Page.
For more information on the Thomas & Friends Inflatable Play Station Tour visit:
https://thomasplaystation.co.uk
The Easter bank holiday is the perfect excuse for a long weekend away. A selection of Novotel and Mercure hotels are below for inspiration, ranging from rural retreats to family fun, sightseeing breaks to adventure holidays.

Say hello to Spring with the AccorHotels last minute Happy Monday weekend deal. Each Monday and Tuesday Le Club Accorhotels member can book rooms in the UK from only £40 for the following weekend (Friday – Monday). Full information can be found here.
Easter Egg Hunt in Warwickshire
From £70
http://www.spanaturelfitness.com/files/cache/6dca20f45e0c254c328ab69bc87bb0c8.jpghttp://www.ahstatic.com/photos/a0i8_ho_04_p_1024x768.jpg
Step into luxury in 65 acres of secluded landscaped grounds, with the Hall itself dating back to the 16th Century. Mercure Warwickshire Walton Hall Hotel & Spa will be hosting a 3-course Easter carvery lunch in the beautiful Orangery Restaurant on Saturday 16th April. There will also be an Easter egg hunt for families, taking place between 12:30-14:30.
London adventure
From £89
Novotel London Blackfriars, Waterloo, City South, Tower Bridge, Paddington, London West, Greenwich, ExCel, Brentford, Wembley, Heathrow
cid:image001.jpg@01D1EE40.2BF8D360 https://encrypted-tbn2.gstatic.com/images?q=tbn:ANd9GcT7Lyydh83rzuX1k7HSygcvMlv2sc31G2VY75BkLl0JIu-MX06Pcw
For an action-packed weekend of sightseeing and museums, check out Novotel's great range of London properties. Many of the hotels feature an indoor heated swimming pool which will keep all the family entertained.
Southampton staycation
From £79
http://www.e-architect.co.uk/images/jpgs/england/ocean_village_southampton_hkr270508.jpg http://www.theaa.com/travel/pictures/36795.jpg
Soak up the sunshine and enjoy the South Coast of England this Easter. With an impressive marina and coastal walks, Novotel Southampton is the perfect place for outdoor adventurers.
Spa time in Sheffield
From £85
http://www.spanaturelfitness.com/files/cache/0025a961890d1ad3c80e269e393c3a21.jpghttp://www.ahstatic.com/photos/6628_sl_00_p_1024x768.jpg
Located in the heart of the city and next to the stunning Winter Garden, guests can put their feet up and relax in the steam room and sauna at Mercure Sheffield St Paul's Hotel & Spa. The spa even boasts its own ice igloo, the perfect energising treatment for your skin.
York downtime
From £76
http://blogs.york.ac.uk/student-voices/wp-content/uploads/sites/3/2016/02/postcard.jpg http://providerfiles.thedms.co.uk/propertypics/YS/1500961.jpg
With picturesque landscapes and a historic Roman wall, York is the perfect place to relax, unwind and enjoy some downtime. The 4-star Novotel hotel is a short riverside stroll from the centre and children can let off some steam at the outdoor or indoor playgrounds.
Manchester exploration
From £89
3852-01 (1)
The 4-star Novotel Manchester Centre is a great base to explore Manchester from the lively night life to the extensive culture of museums throughout the city. There is something for everyone this Easter weekend.
Scandinavian sweetie-filled egg from ScandiKitchen? An alternative to the traditional chocolate eggs, this is a very traditional Easter gift in Scandinavia!
www.scandikitchen.co.uk/product/paskagg-large-filled-easter-egg-18cm/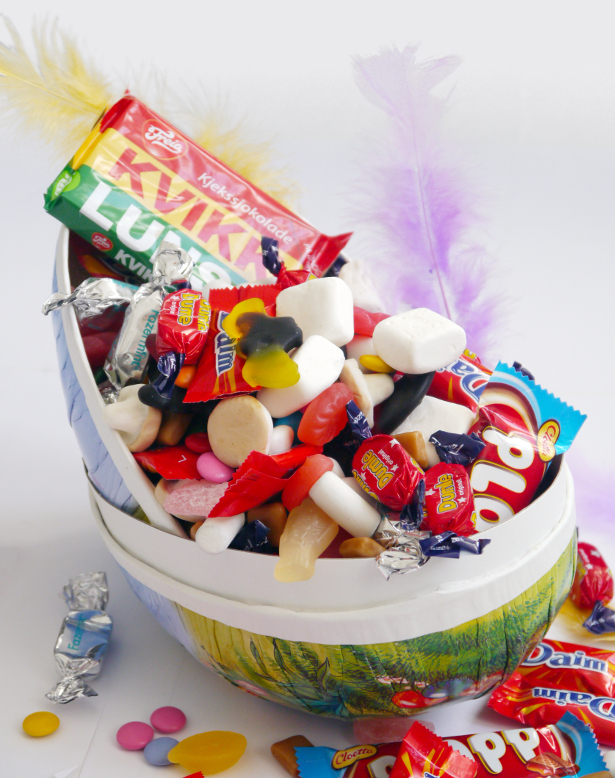 Cracking Easter Festivities and Egg-Painting
at Lancaster London
This Easter, treat the whole family to an 'egg-stra' special afternoon tea or sumptuous Easter Sunday Roast at one of London's best park-side hotels, Lancaster London. The Easter Afternoon Tea and Island Grill's Easter Set Menu will be available from Wednesday 5 April until Monday 17 April 2017. Easter is the time for family fun, so what better way to keep the children clucking with joy than with egg-decorating at no extra charge. Egg-painting must be booked in advance by calling reservations.
Easter Afternoon Tea
After 40 long days of avoiding all things sweet, Lent will be over for another year. Why not satisfy the sugar cravings with a fun afternoon tea?
A parade of indulgent delights fresh from the pastry kitchen include a Carrot cupcake; a decadent Rhubarb, honey and egg custard tart; and a Chocolate nest pavlova, which will be a sure favourite for little and big chicks alike. Traditional savoury bites such as Lancaster London's home-smoked salmon granary pinwheels and Smoked chicken served on cranberry bread will be joined by a variety of 'egg-centric' additions for the Easter tea. Chefs will be laying down Mini lamb Scotch eggs; Prawn cocktail tartlets topped with caviar; and Free-range Barradale Farm eggs with wild cress. The Easter weekend wouldn't be complete without a taste of a Hot cross bun, and Lancaster London's Hot cross scones, served with traditional strawberry jam and clotted cream, are sure to be a winner.
Served in the Lounge Bar, from 2pm until 5.30pm, the Easter Afternoon Tea is priced from £30 per person. The tea is also available as an Easter ARTea, priced from £35.
Island Grill's Easter Set Menu
Royal Lancaster London's sustainable restaurant, Island Grill, will be offering a feast of Easter flavours such as a Black pudding Scotch egg with tomato & chilli jam, frisee and shallot salad; traditional Roast rump of English lamb with spring onion mash, wilted spinach, and roast heritage carrots; and a Pan-fried fillet of Cod with butternut squash puree, purple sprouting broccoli, char-grilled peppers and a creamy chive hollandaise sauce.
There will also be a Black Forest gateau and Warm chocolate fondant to please those with a sweet tooth.
Island Grill's Easter Set Menu will be served from Noon until 10.30pm, and is priced at £15.50 for two courses and £18.50 for three courses.
Easter Sunday Roast
Instead of spending hours cooking Sunday Roast, Island Grill invites guests to feel right at home with a splendid Easter feast. Dine in comfort and style on Easter Sunday and indulge in the Slow roasted shoulder of English lamb, served with duck fat roast potatoes, purple sprouting broccoli, curly kale, and other seasonal vegetables.
The Easter Sunday Roast is available from Noon until 10.30pm, and is priced at £17.50 per person.
Lancaster London, Lancaster Terrace, London W2 2TY
Reservations on 020 7551 6000 or visit www.lancasterlondon.com
A Cracking Stay at K West Hotel & Spa
Easter 2017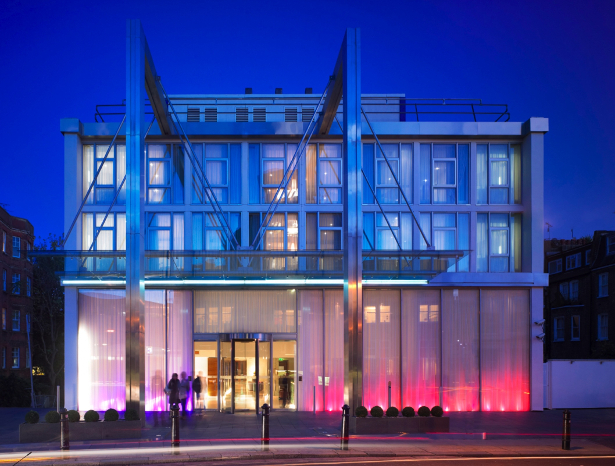 For Easter 2017, treat the whole brood to a fun-filled Easter Weekend at K West Hotel & Spa in Shepherd's Bush.
K West Hotel & Spa is located on a quiet residential street in the bustling district of Shepherd's Bush, just a 5-minute walk away from Westfield shopping centre. The hotel's central location makes it the perfect place for a family break this Easter Bank Holiday Weekend.
A Cracking Stay
K West Hotel & Spa is offering the sweetest stay of the season for the Easter Bank Holiday with the 'A Cracking Stay' package starting from £129 per night for two guests. Available from Friday 7 – Monday 17 April 2017, the Easter package includes accommodation in one of K West's luxurious Superior rooms, cooked breakfast served in the hotel's stylish restaurant Studio Kitchen and a surprise chocolate gift to add that 'egg-stra' K West touch to the Easter Weekend.
Little ones will also be revelling in the Easter action at K West, as families with children under 12 years old can stay in an Executive Room with their children for only £159 per night.
Glam Rock Afternoon Tea
Once Lent is over, why not indulge in a sumptuous Glam Rock Afternoon Tea? Especially for Easter, K West's popular music-inspired afternoon tea will feature some 'eggs-clusive' additions: Quail Scotch Eggs; Rainbow Macaroons; White chocolate and brioche half-egg filled with custard; a Chocolate nest and Candy floss.
Glam Rock Afternoon Tea pays tribute to the hotel's music heritage in a playful, fun and stylish way. The tea is served on vintage record covers, and electric blue and pink teapots and teacups add some glam to the rock. The Easter special tea is available from Friday 14 – Monday 17 April 2017, and priced at £24.50.
Formerly the BBC Building Kensington House in the 70s and 80s, an endless list of Rock 'N' Roll royalty has stayed, played and misbehaved at K West – Bob Marley and the Wailers, Bowie, The Kinks and Roxy Music to name a few. Since becoming a hotel, the venue has continued to strike a chord with musicians, who often stay whilst playing at nearby music venues O2 Shepherds Bush Empire and the Apollo.
K West Hotel & Spa, Richmond Way, London W14 0AX
For reservations, please call: 020 8008 6600 or visit www.k-west.co.uk
Picture Keeper Connect

Picture Keeper Connect is a memory device that allows users to backup files from mobile phones, tablets, and computers.. When plugged into a phone, the USB drive, copies photos, videos and contacts from your phone to the device. When plugged into a PC/Mac, the specially designed software will find and save photos and videos from your computer to the device, skipping duplicates. Connect for mobile uses a free app, available on the App Store and Google play.
Discover why everyone needs a Picture Keeper Connect:
No-Fuss Backup: Backing up your photos, videos, and contacts has never been simpler. With Picture Keeper Connect, simply download the free app, plug in the drive into your device, and launch the app. Just click Start Backup and let Picture Keeper Connect do all the work.
Get Creative: Craft custom gifts and prints with your photos directly from the drive using the app. Perfect ways to remember your Easter Holiday with family and friends!
Keep Calm & Connect: In an emergency (maybe when you are about to take that family Easter picture?), simply plug the drive into any phone or smart device to instantly backup photos to make room for new ones on your mobile phone or smart device.
Fast & Flexible: View files on your phone or share your photos from your computer. Added Bonus: no internet connection required! Share endless photos and videos with family and friends – without using your data plan.
Enjoy Every Minute: With Picture Keeper Connect, you're able to view, select, backup and delete single items or entire albums with just the touch of a button. It's stress-free and gives you extra time to spend with friends and family.
Otis Spunkmeyer!
www.otisspunkmeyer.com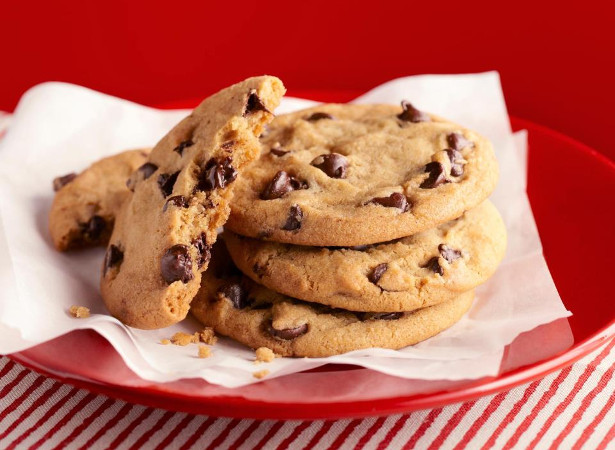 Just this month, they launched two NEW foods to their retail line of sweets: Strawberry Frosted Crème Cakes and Super Cookies.
The Super Cookie is fun! Think: instead of decorating eggs this Easter, decorate a giant cookie with your kids! Just an idea, there's lots of creative ways to feature this new treat. Also, Otis Spunkmeyer is celebrating its 40th Anniversary this year, and the company started out in the cookie business (before expanding to other sweet treats now sold in retail stores), so this Super Cookie is kind of an ode to the brand's sweet, fresh-baked cookie beginnings!
As for the Strawberry Frosted Crème Cakes, these along with Otis Spunkmeyer's other individually packaged crème cakes, loaf cakes, mini-cupcakes and more are a perfect treat to put in kids' Easter baskets. Made with "No Funky Stuff" (i.e. no artificial flavors or colors, high fructose corn syrup, or partially hydrogenated oils) they are a better-for-you treat, an alternative to loading kids up with candies and sugar in their baskets!
Beauty Hack MoisturEyes™ Turns Any Household Task intoBeautification Moment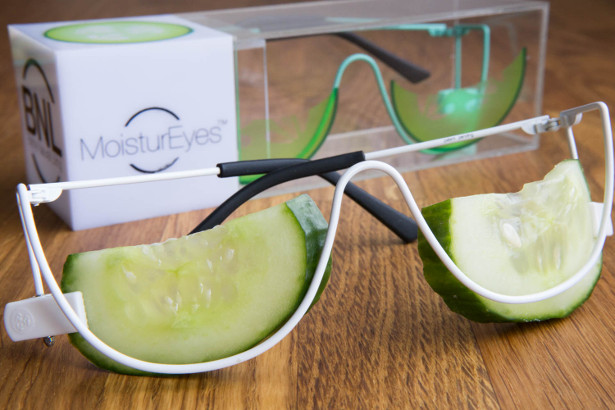 Beauty fans can unleash the benefits of cucumber, the natural skincare secret, without disrupting daily activities thanks to MoisturEyes™, the innovative new beauty hack that's just launched on Amazon. A clever pair or lightweight glasses, the MoisturEyes™ frames make it easy for users to place slices of cucumber underneath sore, tired and stressed out eyes.The glasses hold the soothing slices firmly in place whether the user is doing laundry, filling lunch boxes or taking out the trash. With this one makeup bag essential, any household moment becomes a time for skincare refreshment.
The benefits of placing cucumbers under the eyes have long been noted and this refreshing treat is a firm favourite at salons and home spas alike. However, in order to unleash the eye-loving benefits, banishing dry, sore and puffy eyes, users conventionally must lie down while undergoing the treatment. With MoisturEyes™, even those with the busiest lifestyle can enjoy bright, fresh eyes, applying the cooling cucumbers while upright and unleashing the skin-boosting effect while doing yoga, caring for kids,completing personal projects and more.
Dr.Blythe Metz, MoistureEyes™ Creator revealed, "Who has time to lay down for 20 minutes for a daily cucumber eye treatment?Certainly not me! This simple tool allows those with a hectic lifestyle to beautify and refresh daily too! I wear mine while I do the dishes and while at the computer. Sometimes I forget I'm wearing it, but the results when I take them off are always a reminder!"
Beyond reducing puffiness, one of the most famous uses of acucumber treatment, these small slices contain high levels of collagen buildingnutrients, silica and hydrogen as well as vitamin C and E, reducing theappearance of fine lines and wrinkles while perking up the overall complexion.
Dr. Metz continued, "As a healthy lifestyle expert I am only interested in natural, holistic approaches to beauty – the cucumber is long revered for beauty by its significant nutrient profile. MoisturEyes™ allows us to use the mighty cucumber on a daily basis. It gives us a sustainable, ecofriendly, inexpensive beauty treatment that actually works!"
Providing nourishment to the skin without sacrificing time,MoisturEyes™ easily fits into every daily routine. With an adjustable frame for added comfort, whether worn morning or night the simple glasses deliver a beautifying eye treatment that rivals any trip to the salon, in a matter of moments.
View the new natural skincare tool at http://wearmoistureyes.com or buy online atAmazon: https://www.amazon.com/MoisturEyes-Cucumber-under-eye-treatment/dp/B01LXGIMRH?keywords=under+eye+cream
About MoisturEyes™
MoisturEyes™was created by Dr. Blythe Metz. As a busy mom, entrepreneur and healthy lifestyle expert she never had time to lay down for that cucumber eye treatment she craved, so she created MoisturEyes™. She loved it so much, she had to share it with all of you.
TREAT YOURSELF TO AN EASTER TIPPLE WITH ALDI
Whether you're planning a big feast or have an Easter egg hunt on the cards this Bank Holiday weekend, discount supermarket Aldi has a wide selection of drinks available to give a spring to your step. From floral whites and fruity reds to delicious liqueurs, there's something to suit all tastes and budgets.
Gran Reserva Valdepeñas 2009, £4.99

Available from 4 April in stores nationwide and online at www.aldi.co.uk
Bright and lively, this brick-red coloured wine is full of ripe fruit flavour and oak. With a great texture and long aftertaste, it's ideal for serving with grilled lamb over the Bank Holiday.
Otago Pinot Noir 2016, £8.99
Available from 23 March in stores nationwide and online at www.aldi.co.uk (limited availability)
This pinot noir's deep mixed berry notes deliver intense fruity flavours. Hailing from the world's most southernmost wine region in New Zealand, this dazzling red is perfect to enjoy at an Easter BBQ with family and friends.
Exquisite Collection Cotes du Provence Rosé Magnum 2016, £12.99
Available from 23 March in stores nationwide and online at www.aldi.co.uk (limited availability)
This Exquisite rosé comes in a beautiful and tall Magnum bottle, making it ideal for sharing with loved ones. Created in the South of France, it delivers an elegant blend of delicate strawberry flavours and white fruit aromas. Serve chilled with your favourite seafood dish.
Grande Alberone Zinfandel 2014, £7.99
Available from 4 April in stores in stores nationwide and online at www.aldi.co.uk
Cheese fans will love pairing this deep red zinfandel with their favourite indulgent cheese selection this Easter. It has invigorating flavours of ripe fruits and cherries, with a long lingering finish to make it all the more satisfying as an after dinner treat. Enjoy with a slice of Aldi's Rio De Trefle French Brie.
Exquisite Collection Fleurie 2014, £6.49
Available from 23 March in stores in stores nationwide and online at www.aldi.co.uk (limited availability)
The Exquisite Collection Fleurie is as floral and light as its name suggests, with an abundance of ripe cherries and red fruits to give wine lovers an early taste of summer. With a soft and slightly savoury finish, it's perfect to serve with a gammon steak or plate of charcuterie for all the family to enjoy at Easter.
Tamova Salted Caramel Vodka Liqueur, £9.99
Available from 6 April in stores nationwide
This smooth salted caramel liqueur is the ultimate party drink to get guests talking. A true Easter treat, it's made exclusively from caramel flavours, the finest rock salt and triple distilled British grain vodka.
Lot 21 Argentinian Chardonnay 2015, £9.99
Available in stores and online now at www.aldi.co.uk
If you're planning an Easter roast, this chardonnay will be a perfect accompaniment. This fresh and enticing wine has elements of ripe stone fruit, buttery toast and honey, with a long finish which echoes the quality of the wine. Especially great with chicken.
Organic Prosecco DOC 2016, £7.99
Available from 4 April in stores nationwide and online at www.aldi.co.uk
Go organic with your prosecco choice this Easter with this fresh and elegant fizz from Aldi, which is made using organic cane sugar. Complex and fruity with notes of pear, green apple and honey notes makes this an ideal tipple to enjoy with friends.
Pata Negra Gran Reserva 2008, £5.99
Available from 23 April in stores nationwide and online at www.aldi.co.uk (limited availability)
This soft, mellow red has hints of strawberry and vanilla and has been made in the traditional Rioja style, with long ageing in French oak barrels. The result is a mature tempranillo with a very long finish, helping make the Bank Holiday weekend all the more memorable.
Easter Treats For Kids at Aldi this Spring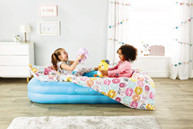 From sticker books and kites to activity kits and board games, Aldi's Easter Kid's Play and Easter Gifting ranges have something to keep all kids entertained this bank holiday – available in store and online from 6th April.
Skateboard
Suitable for both indoor and outdoor use, Aldi's Portable Basketball Set (£34.99) is a great gift for athletic kids and is sure to offer hours of entertainment during the Easter break. What's more, kids on the move will love Aldi's Skateboard (£9.99) which comes in a variety of colours and is perfect for beginners or young riders.
This super comfy Kid's Deluxe Air Bed with Pump (£19.99) couldn't be easier to inflate, and is perfect for letting the little ones enjoy giggly sleepovers over the Easter Holiday.
Fairy Friends Crafts Sets 04Mums and dads can let the kids fly high this spring with these colourful 3D Kites (£4.99) and fun Zinc Gliders (£6.99), which come in a variety of different designs.
Rescue Set 01Little ones can unleash their inner designer with these Fairy Friends Craft Sets (£5.99). With a choice of Fairy Beads, a Fairy Dressing Up Set or Glitter Domes, children can dream up their very own creation whilst exploring different colours and textures.
Thrill seeking youngsters need look no further than Aldi's Rescue Set (£4.99) this Easter. Available in either police, fire or sea, this set will take them on an adventure that's truly heroic and brave. As a policeman or a fireman, through water or air, kids can save the day with these exciting vehicles.
Aldi's Super Sticker Book (£1.99) is a fabulous treat for kids who love collecting. Whether it's Camilla the Cupcake Fairy or the Ultimate Pirate, these colourful characters will ignite children's imaginations and get them counting more than just Easter eggs.
With magical Make Your Own Easter Hat and Accessories Kit options, Aldi's Easter Activity Kits (£0.89) allow families to cut, colour, contour and construct decorations of all shapes and sizes, which are sure to have everybody smiling for hours on end.
Aldi's Easter Gifting range, also available in stores from 6th April, boasts a variety of fun Easter inspired gifts, including these charming Easter Animal Decorations (£0.89) which come in fuzzy chicks and fluffy bunny rabbit designs, as well as Easter Plush Animal (£3.99) toys and cute Easter Egg Hunt Tins (£1.79).
Both Aldi's Easter Kid's Play and Easter Gifting ranges are available in stores nationwide & online from 6th April, but be quick because as with all Specialbuys, once it's gone it's gone.
Aldi's Easter Kid's Play and Easting Gifting ranges are in store 6th April and available while stocks last
Easter Kid's Play Range
Product Name
Price
Giant Posters to Colour
£1.99
Skwooshi Play Sets
£8.99
3D Kites
£4.99
Kids Deluxe Air Bed with Pump
£19.99
Soft Play Ball
£1.49
Air Bed with Built in Pump
£34.99
Rescue Kit
£4.99
Character Breakfast Set
£7.99
Skateboard
£9.99
Easter Activity Kit
£0.89
Assorted Drinksware
£3.99
Zinc Gliders
£6.99
Fairy Tale Jigsaw Book
£1.99
Portable Basketball Set
£34.99
Super Sticker Book
£1.99
Fairy Friends Craft Sets
£5.99
Easter Gifting Range
Easter Selection
£0.89
Easter Plush Animal
£3.99
Easter Animal Decorations
£0.89
Ladies 2 Pack Easter Socks
£1.99
Easter Sticker Book
99p
Easter Egg Hunt Tin
£1.79
The heart-warming adaptation of Julia Donaldson and Axel Scheffler's bestselling book,
The Scarecrows' Wedding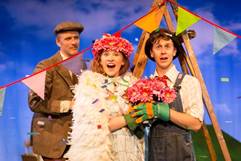 Straight from London's West End, this delightful show is bursting at the seams with Scamp Theatre's inimitable style (Stick Man, Tiddler & Other Terrific Tales) and promises wit, drama, and wedding bells as you're invited to Betty O'Barley and Harry O'Hay's glorious wedding day.
The show will be embarking on a UK tour in April and will be playing at the Birmingham Town Hall on the 14th and 15th April and at Lincoln Drill Hall on the 17th April.

From Lena Navarro, fine artist with www.navarroartgallery.com.
Jesus portrait
www.navarroartgallery.com/product/jesus-painting-print/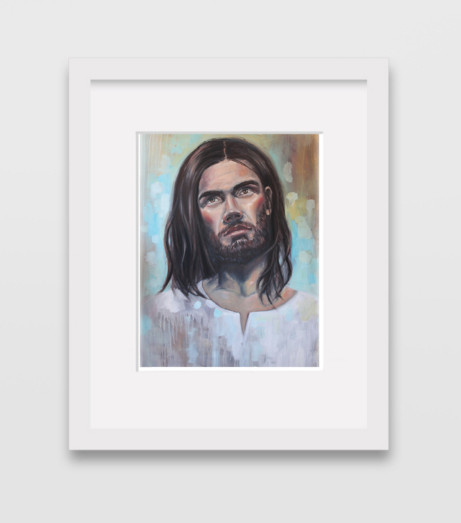 IT'S YOUR STORY!
www.itsyourstory.co.uk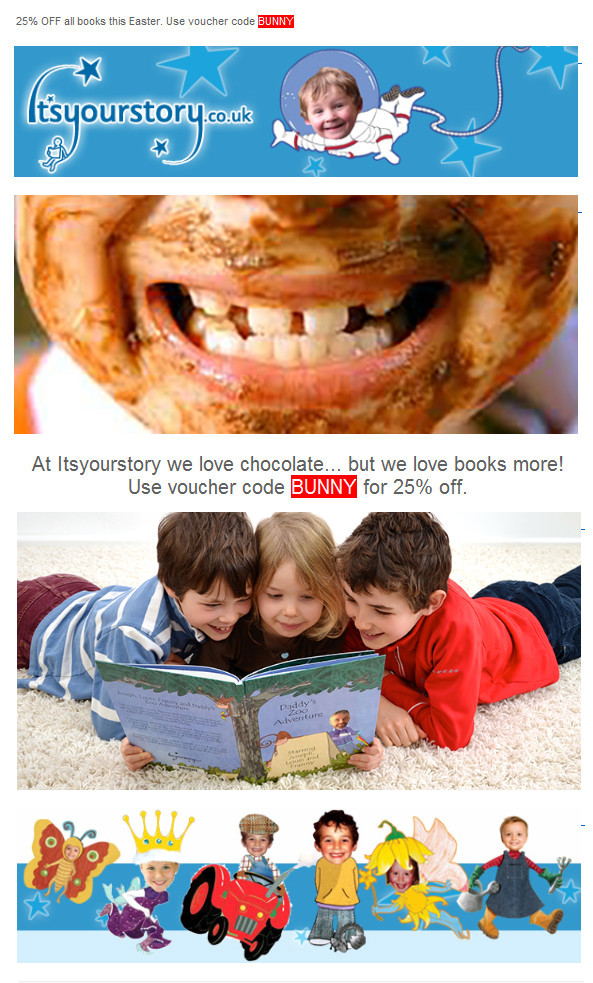 Kensington's five-star Royal Garden Hotel has launched the ultimate family travel package,
designed to bring out the explorer in both small and big kids.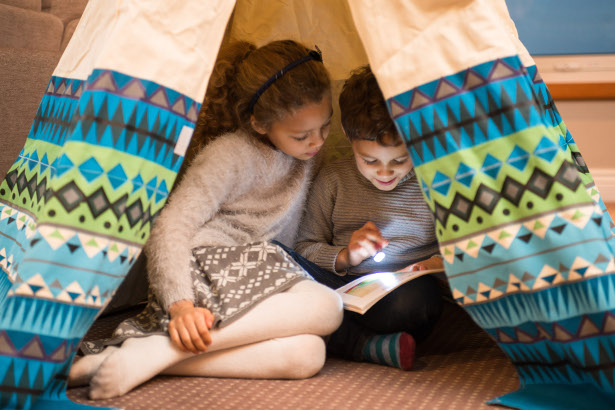 The London Explorer package, available from £375 per night for a family of four, offers a Big Bus Tour and exclusive Royal Garden Hotel discounts to top family attractions including the London Eye, Madame Tussauds, Sea Life and the Tower of London. Families will also enjoy a two night stay in either a stunning Park Suite or Executive Room with English breakfast for the entire family.
Allowing the adventure to continue indoors, wigwam tents will be provided in the rooms for younger guests to enjoy, courtesy of Big Game Hunters. For a family sleepover, the hotel has designed a 'Flicks and Food' offering, providing unlimited films for 24 hours and movie treats such as sweet toasted popcorn, chocolate coated fruits, pizza and coke floats delivered straight to the room.
The package is available especially for Easter.
Break the wheel this Easter…
Forget chocolate eggs, give Dragon Eggs with the HBO Shop!
From book ends to wine-stoppers, a pendant or charm bracelet, Drogon egg paperweights or a set of dragon eggs in a stunning wooden presentation box, the HBO Shop has a range of stylish egg alternatives that'll make anyone feel like a true Targaryen.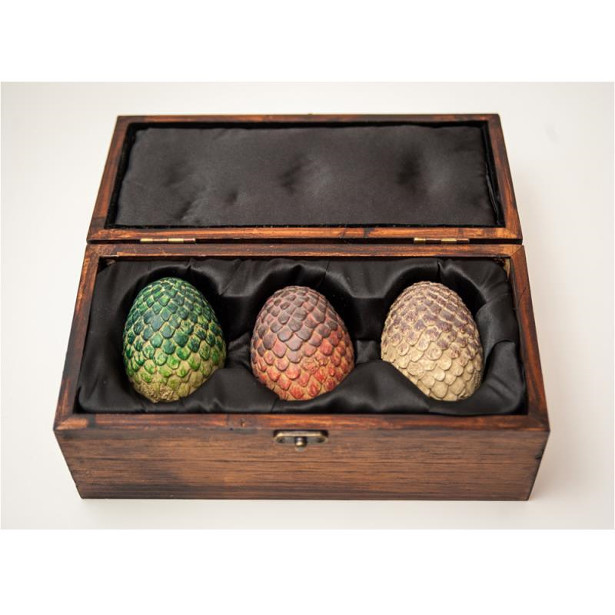 The STABILO Woody 3-in-1's are a water colour, coloured pencil and a wax crayon all in one and can write on pretty much ANY surface and be rubbed off nice and easily, leaving no nasty smudges. They are great for decorating windows, as well as eggs! www.stabilo.co.uk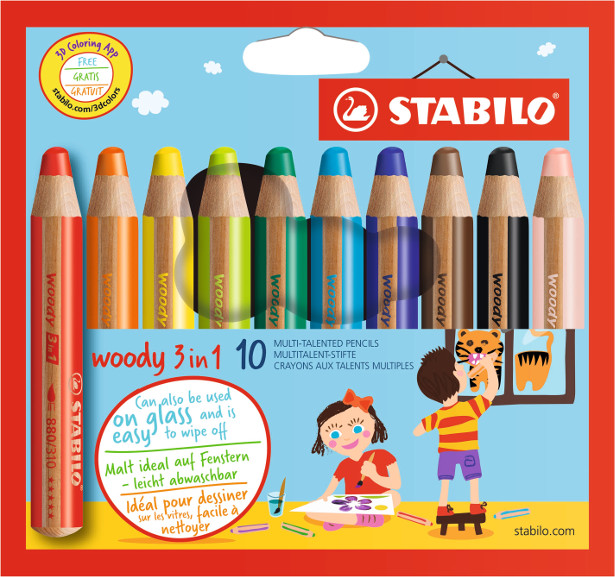 CELEBRATE EASTER WITH THE FAMILY STAY PACKAGE
AND NEW EASTER ACTIVITIES AT TERRE BLANCHE HOTEL SPA GOLF RESORT*****

Terre Blanche Hotel Spa Golf Resort***** in Provence is launching a special family themed Easter programme,
with a host of unique children's activities and seasonal gastronomic offerings. Highlights include an exciting
Easter egg hunt and beekeeping workshop for children, coupled with a family Easter Sunday brunch and
gourmet dinner at Michelin-starred restaurant La Faventia.
Providing an extensive Easter themed programme of activities for children aged 2-12 years, Terre Blanche's Kid's
Club will be hosting an Easter egg hunt, courtesy of the hotel's very own Easter mascot 'Swingy'. On Easter
Sunday children are invited to search for 'Swingy's' miss-hit Easter eggs which have been scattered across the
resort. Additionally, should children wish to develop their own golf swing (and put Swingy to shame), a brand
new 9-hole miniature golf course is available.
On Friday 14 April, the Kid's Club will also host an apiculture workshop where children will be able to discover
beekeeping in a safe environment, learn about the lifecycle of bees and taste honey. Additional activities include
pony rides and exploring the fauna and flora of the resort with nature walks and art classes. For teenagers there
is a variety of activities available, from playing golf, tennis, or rowing on St Cassien Lake. New for 2017, the
rowing takes place on a lake a short 10 minutes' drive from Terre Blanche and will be available to children 9
years-of-age and upwards (€50 per person and per session. Special rate for groups (from 4 persons) or families
(from 3 persons): €40 per person and per session).
On Easter Sunday, 16 April, a special brunch will be available at Le Gaudina and a six course Easter dinner at the
Michelin-starred French restaurant, Le Faventia. Enticing guest with refined and creative cuisine, La Faventia's
Easter menu is inspired by the seasons, the Provençal land and local products. The menu includes Noix de Saint
Jacques (scallops in lemon and olive oil marinade, oyster whipped cream and caviars grains) and Agneau des
Pays d'Oc (thyme roasted saddle of lamb, lamb shoulder « à la cuillère » and salad with truffle vinaigrette
sauce).
The lead in price for Easter weekend is from €450 per night, per suite with breakfast and accommodation for 2
children up to 12 years old included.
The Family Stay package is from €735 per night for 2 adults with 5 children maximum in a Premier Suite
connecting with a Premier Suite, and includes:
– Complimentary accommodation for two children up to 12 years old, sharing parents' Suite (breakfast
excluded) – Complimentary breakfast for children up to 7 years old, – 50% off on breakfast for children from 8 to 12
years old – Suite capacity: 2 adults, 2 children and in a Villa: 2 adults, 3 children – Connecting Suites with a Suite or a Villa, upon request and availability – Children « VIP » welcome, with bathrobe and special amenities – Complimentary access to the Kids Club (open from March 25th to November 5th, 2017) – A 40x15m Infinity pool (heated from April to October), with children's pool – Playground, petanque, 2 tennis courts – Indoor Spa pool open to accompanied children from 2 pm to 6 pm
Lovely Easter Jewellery on www.eveandfox.co.uk
Eve and Fox specialize in beautiful and contemporary Jewellery, that has all been hand made in their studio above their shop called "Niche' in historical Leicester.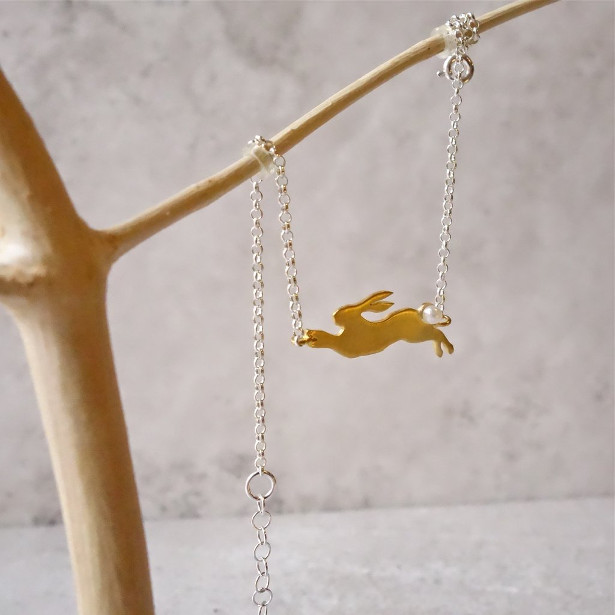 For the lads that want someone to sort all of their Easter gifts for them, visit www.shoppette.co.nz.
The gift concierge service that helps you give good gift.
The SHOPPETTE team will select, source and deliver your bespoke gift, so that you look like an absolute boss in all things gift related.
Our service is available in the UK, France, USA, NZ & Australia.
No. Ten Manchester Street
www.tenmanchesterstreethotel.com
A great family package for the Easter holidays from No. Ten Manchester Street, a 44-bedroom boutique hotel situated in the heart of tranquil Marylebone Village.
Perfect for those making the trip to London for the Easter holidays, the Easter Eggstravaganza package includes luxurious accommodation in a Family Suite complete with the option of a full English breakfast the following morning, as well as an Easter-themed afternoon tea with bubbles for adults, and a special miniature version for kids to enjoy. Upon arrival, families will discover a basket of Easter eggs placed in the room to take home with them, sourced from local chocolatier Rococo Chocolates.
The package also includes a consultation that can be booked in with No. Ten Manchester Street's expert concierge team, who will be on hand to recommend things to do and places to see in London over the Easter period. Whether guests want to see some of the capital's major attractions or spend time mooching around the local Marylebone area, the team at No. Ten Manchester Street will help guests make the most out of their stay.
The Easter Eggstravaganza package at No. Ten Manchester Street is available from 10th – 24th April and starts at £220 per room per night. The package can be booked here. The special Easter Afternoon Tea can also be booked separately.
HOP UP TO THE CLOUDS FOR THE PERFECT EASTER AFTERNOON TEA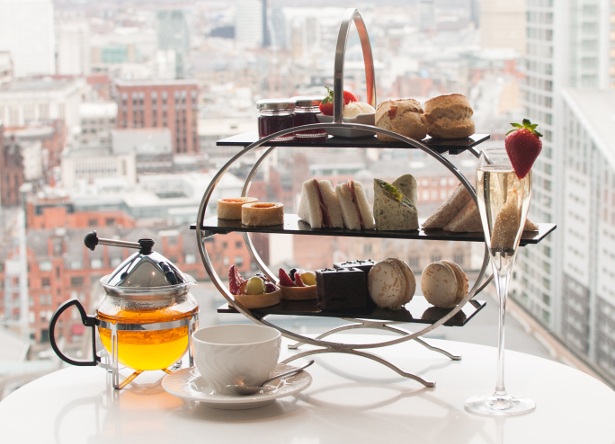 Fancy something other than your typical chocolate Easter egg this year?
Head up to Cloud 23, take in the breathtaking views of the city and spoil yourself with a bespoke Easter Afternoon Tea from 14th – 17th April.
For £28 per person, indulge your inner child and revel in Easter bunny scones with jam and clotted cream, chocolate brownie cup cake with mini eggs, chocolate and mint mousse and the decadent rocky road cake.
And there's plenty of savoury treats too, enjoy a pulled pork wrap, egg and cress on white bread, smoked salmon and dill cream cheese on dark rye bread, chicken and mayonnaise on brown bread and a delicious caramelised onion tart.
Guests can sip on an Easter cocktail or Champagne with their afternoon tea for £38 per person. Little ones will receive mini chocolate eggs on arrival before enjoying their treats at just £14 per child.
So, head up to Cloud 23 and satisfy your sweet tooth this bank holiday weekend.
After all, who said Easter was just for kids?
To make reservations at Cloud 23 call 0161 870 1670 or email cloud23.manchester@hilton.com. Alternatively book online via www.cloud23bar.com
How to Nuke the Easter Egg Hunt!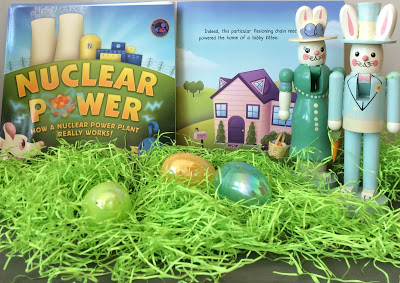 If you haven't planned your Easter egg hunt or purchased your Easter basket goodies yet, there's still time! With that in mind here's an update on an article I wrote previously.
Remember nothing makes an Easter basket glow like a children's book about Nuclear Power!
It goes without saying; Go Nuclear and Environmentalist for Nuclear did not bring me on board due to my engineering expertise, but rather as an advisor for public relations/marketing and education as it pertains to nuclear power. The technicalities and politics of nuclear power can leave me feeling overwhelmed and under qualified, but I have noticed some people feel the same way about PR and marketing.
At STPNG 1980's
Over the years I've implemented marketing events of all types and scope, in venues as diverse as the causes and organizations I represented. One thing they all had in common was that they were an opportunity to educate and inform about my cause while providing my target audience with a good time.
See more at >> http://ameliafrahm.blogspot.co.uk/2017/03/how-to-nuke-easter-egg-hunt.html