Yatlina Mask Drops: Aromatherapy for your mask. Helping you stay Calm or Energized while supporting your immune system
Yatlina is an aromatherapy company creating products for everyday life to help support your mental and physical wellbeing. All products are 100% natural, safely formulated by a certified aromatherapist and registered with the aromatherapy trade council.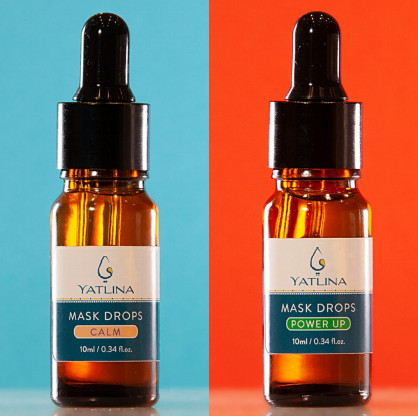 With the pandemic still happening around the world and more and more countries going into a second or continued restrictions and lockdowns, it's more important than ever to try and protect yourself and others when working, or going about your daily life. Wearing a mask is one of the easiest if not most convenient ways to help out. Using Mask Drops can help lift some of the discomfort associated with covering your face while trying to get on with your daily life.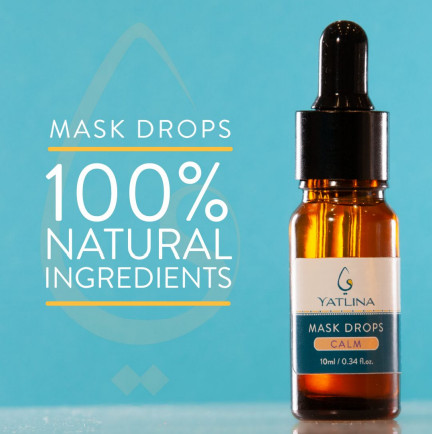 Mask Drops is a blend of 100% natural ingredients. The first product of its kind to use pure essential oils and flower water hydrosols safely diluted and mixed in a natural low foam base. Making it safe to use everytime you wear a mask and easily washed off.
Mask Drops come in two sizes and a choice of two blends. All you need to do is apply one drop to each side of the mask before wearing and reapply throughout the day if needed. The two blends each come with their own properties and functions but both have immune supporting essential oils.
Other Uses:
Mask drops can be added to a tissue or cotton wool and used as a light personal inhaler whenever you need it.
Calm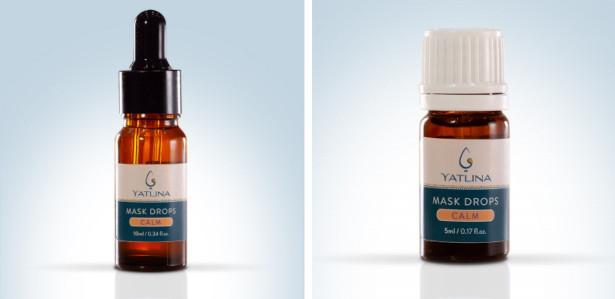 "Helping you feel centred and infusing a sense of productive tranquility to your day"
Essential oil blend of supporting Neroli, calming Lavender & uplifting Bergamot Mint.
An aroma that is light and floral with a hint of fresh citrus and cool mint.
Some chemical constituents include: Linalyl Acetate: 24-36%, Linalool: 24 – 33.34%,
B-caryophyllene: 0.6- 2.5%
Power Up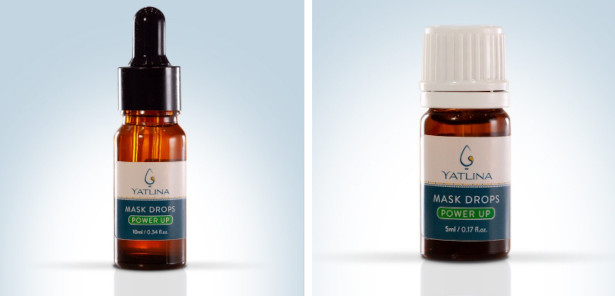 "For concentrating while working or retaining new information while studying"
Essential oil blend of clarifying Rosemary and cooling Peppermint balanced out with earthy Clary Sage and grounding Coriander. An aroma that is bright and fresh with slightly floral tones bringing a creative clarity to your thoughts and mind.
Some chemical constituents include: Linalyl Acetate: 28 – 33%, Linalool: 8 – 12%,
1,8 Cineole: 4 – 14.42%
Find out more information about mask drops here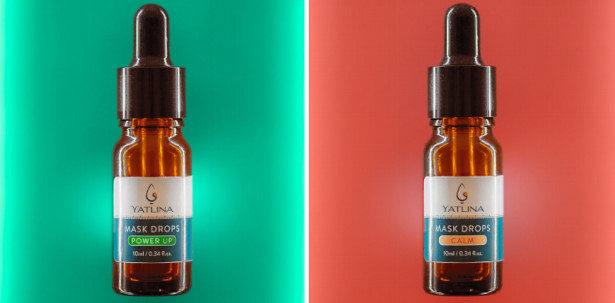 Mask Drops are available to buy now with free UK delivery.
Shipping internationally is available to most countries.
Follow us on social media for latest posts and information
Website – Instagram – Twitter – Pinterest – Facebook – Linkedin