Y.O.U UNDERWEAR… sustainable, comfy and impactful undies!
Y.O.U Underwear sells ethical underwear for men, women and girls that makes a difference. Y.O.U operate on a Buy-One-Give-Two promise – this means that for every item from their core collection bought, they donate 2 pairs of underwear to vulnerable women and girls across the UK and Africa. So far, they've donated over 16,000 pairs of underwear!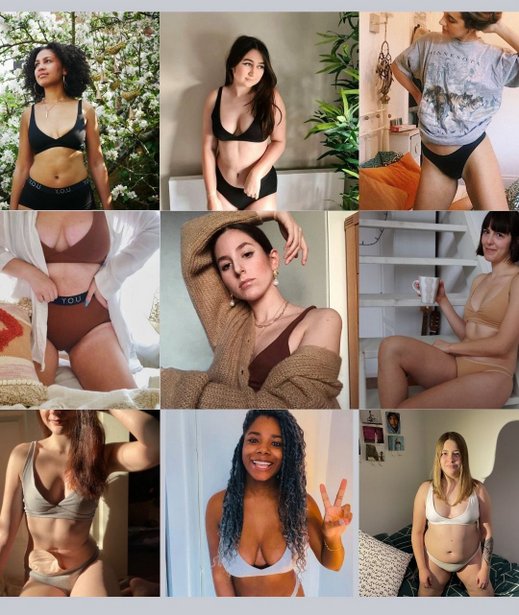 Y.O.U underwear makes soft, stylish, organic cotton underwear for men, women and girls that lets you look good, feel good and do good. All Y.O.U underwear is Fairtrade, PETA-approved vegan and made from 100% GOTS Certified Organic Cotton. Y.O.U work with India's leading ethical and sustainable manufacturer, which operates under SA8000 social standards. They believe in ethical marketing and the importance of promoting body positivity, so they've hidden inspirational messages inside their underwear, use people of all shapes and sizes as models and never airbrush our images.
More info:
• Prices start at £12 for singles and £37 for matching sets.
• Women's Sizes XS – L in bralettes, 6-22 in Underwear available in 9 colours.
• Men's Sizes XS – XXL, available in 7 colours.
• Girls' Bralettes (ages 9+) available in 9 colours and 4 sizes.
• Light Pink Collection launched June 2021, donates £1 per item to breast cancer charity Future Dreams.
• Mara Collection launched December 2020, collaboration with Kenyan Designer KikoRomeo. Sold on a Buy-One-Give-One basis, supporting girls in Kenya.
• Shop at youunderwear.com, follow us @youunderwearuk.
Y.O.U Underwear
@youunderwearuk