THE CORPORATE BREAKUP
The world's pandemic forced many to pivot and most left to mourn what was removed abruptly. In several cases, that was their corporate job! Here's a reminder: The Corporate Breakups need as much healing as Personal Breakups.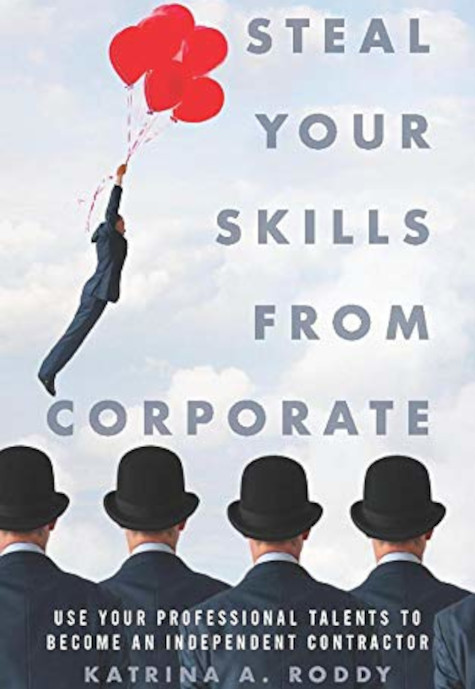 Corporations now and will forever go through rounds of layoffs. The Bureau of Labor Statistics released its 4thQ newsletter stating that the layoffs and discharges rate has increased to 1.2 percent.
WHAT IS "THE CORPORATE BREAKUP?"
While working for Corporations, you are often in a legally bound relationship with them. Whether they lay you off or you leave, it could be considered breakup. It's The Corporate Breakup and no one ever talks about the emotional impact of those who were laid off. What we tend to focus on is personal relationship healing not realizing that people also need to be healed from layoffs as well. The American Psychology Association has several studies around the emotional impact of leaving a job. In most cases they compare to personal breakups. It's interesting that the layoffs effect the personal leaving as well as the person staying. The person staying may experience some of the same symptoms as they are awaiting the next RIF (reduction in force)
WHAT ARE SOME SYMPTOMS EXPERIENCED?
Personal and Corporate Breakups:
Anxiety
Sleep disturbances
Shortness of breath
Irritability
Anger
Avoidance
WHAT ARE SOME HEALING TECHNIQUES TO COPE?
Katrina A Roddy, Author of "Steal Your Skills from Corporate", spent 30yrs in Corporate and had her fair share of downsizing and layoffs. This is before she created her own career as an Entrepreneur Coach. Her book outlines 8 steps to launching a more fulfilling career of your own; however, after you get over the shock of the breakup you have to Make M.O.V.E.S. to heal. Here are techniques to help:
M.O.V.E.S.
• Mindset Reset – Meditation, exercise, healthy eating
• Own your own title – Become CEO of your life!
• Value your relationship – Form your personal Board of Directors
• Evaluate money relationship – Ask yourself what and why the relationship
• Share your story – Be vulnerable
For more detailed statistics visit: bls.gov/news.release/pdf/jolts.pdf
HOW DO WE GET IN CONTACT WITH THE AUTHOR?
For more about the Author go to www.katrinaroddy.me
COVID-19 saw a lot of business owners caught with their proverbial pants down in 2020 during non-essential lockdowns.
Don't let that be you in 2021.
Book is sold on Amazon. Click here to get your copy! "Steal Your Skills from Corporate"
Katrina A. Roddy is an Entrepreneur Coach. I coach on one thing: MINDSET – Whether you are transitioning into becoming an entrepreneur or you are just starting and need structure around your business. Please reach out at www.katrinaroddy.me to schedule a free consultation.