BOOK: Why Do They Always Break up with Me?: The Ultimate Guide to Overcome Heartbreak by Carrie Jeroslow
Why do they always break up with you?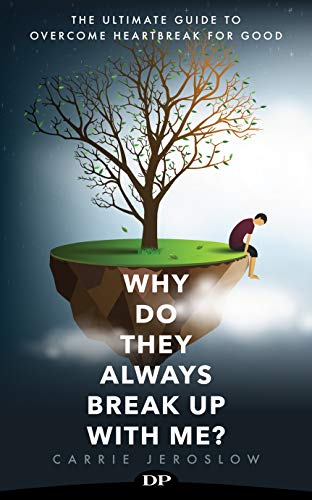 You are a good person, right? You feel like you should be able to hang on to your partner and have a long-committed relationship, right? Everyone else seems to make it work, but your relationships always end. And they always end in the same way. Uncover the truth about why you have similar relationship experiences over and over again. By understanding and looking at your past, you will know how to make changes, so you never have to go through the same heartbreak again.
Spiritual coach Carrie Jeroslow will teach you an eight-step process to uncover why your relationships always end and what you can do to have a completely different experience the next time around.
In this process, you will learn how to:
Stop the pain, confusion, and anger of your past relationships and finally let them go
Understand how and why your relationships end the way they do
Examine your previous relationships in order to learn how to have a successful, long-lasting one
Look at why you tend to have relationships with particular kinds of people
You are capable of having a different kind of relationship, and Why Do They Always Break Up with Me will show you the way.
About Carrie
Author, relationship coach and soulmate expert, Carrie Jeroslow, helps people go from heartbreak to soulmate by sharing the secrets to finding and maintaining empowering, fulfilling relationships. She has previously worked as a Director for Blue Man Group, a massage therapist and an energy healer and currently owns a combination vineyard and winery in Yadkin Valley, NC. The one constant in her life has been her own path of self-discovery. She has helped many clients create profound life changes using the strategies in her #1 Amazon Best-Selling book, Why Do They Always Break Up with Me?
www.carriejeroslow.com
carrie.jeroslow@gmail.com