What has the journey been from rugby to Skincare….
In short it is about delivering performance. In both Skincare and Sport people are striving to deliver elite performance, and increasingly using natural/vegan ingredients.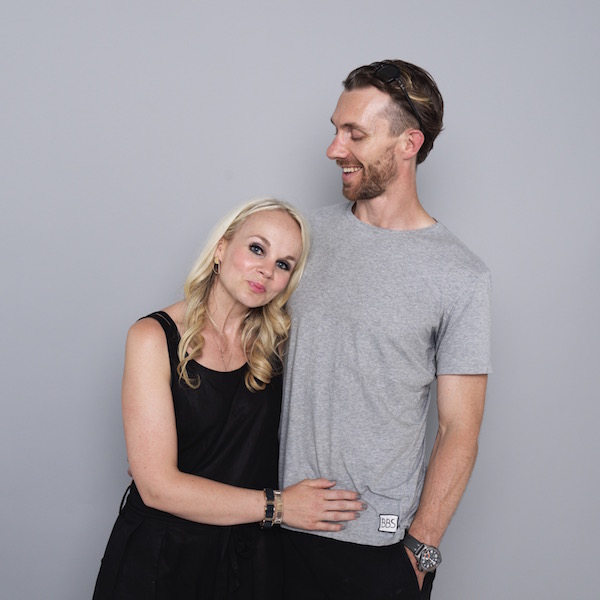 It was Kirstie that notice this first back in 2006 when we first starting taking diet and nutrition seriously as part of our pre-season at Harlequins under the guidance of Phil Richards. While Phil my have seemed ahead of his time, as we breakfasted on Steak, Brocolli and Cottage Cheese, I saw immediate gains in performance, but more interesting Kirstie began to see improvements in her skin and health which he got her thinking about what ingredients were in most skincare. The answer was generally not good things, and from that point on Kirstie was driven to prove you could take organic and natural ingredients and create skincare products that delivered comparable if not better results without the harmful ingredients.
In 2009, she launched the first complete range of organic spa treatments and products, Pinks Boutique, while I was still playing at Nottingham. Being in the Championship at the time and with training being in the evenings I was able to get to know the business and learn the ropes. Very soon after retiring in 2011 we started formulating a plan to bring our 2 passions together, skincare, health & wellbeing.
We were convinced that there was a growing number of people who where taking their health & wellbeing seriously and whom where looking outside just diet to improve the way the felt and looked. In order to support them we spend 4 years creating skincare products made from natural, clean ingredients (the sort of thing you would see in a nutribullit) but that unlike many natural brands were Lab Proven to work (not a cheap exercise). We were also passionate about educating them about all the factors that work towards better skin and health from diet, the environmental impact, morning routines and much much more.
The result of which was the launch for Proverb, Lifefuelled skincare, in 2017 which started its life focusing on skincare with a capsule, easy to understand set of products that worked. It soon became clear that in order to activate our audience we would need to get in their bathroom another way first, before converting them to skincare, and this lead to us crowd funding the launch of the UK's first refillable natural deodorant allowing us for the first time to our mission of 'helping people choose products that work better for their health + the health of the planet'.
A mission, we strive every day to bring to the world in a positive and impactful way, driven by the simple concept that I learned during my hours on the training pitch that you #getoutwhatyouputin