What can be better than a gift that represents the greatest mother of all, mother nature. A colourful art piece, to decorate any space, that reminds you of the beauty and glory that is in our nature.
www.etsy.com/se-en/shop/MyPhotographyArt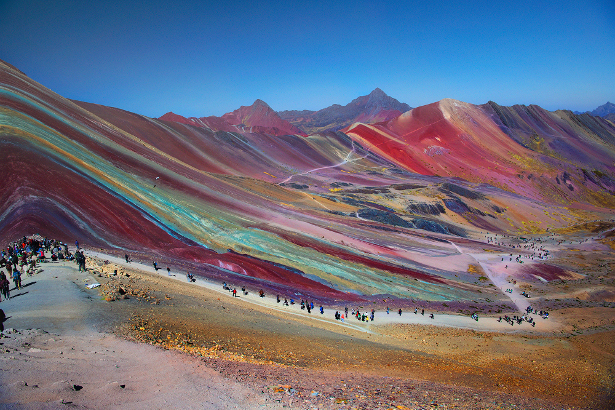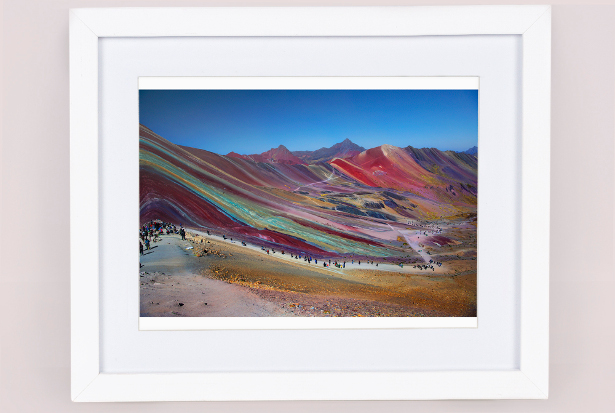 This particular piece is a photograph taken at Rainbow Mountain, also called Montaña de Siete Colores,a mountain in the Andes of Peru with an altitude of 5,200 meters above sea level. (Taken summer 2019)
It is available as poster, canvas and metal print, like most of my photographs. Poster is in between a gloss and matte finish, highly saturated, maximum ink coverage.
Canvas is printed on an acid free poly cotton base, with mounting brackets included , in the middle of the picture.
ChromaLuxe metal prints are the perfect High-Definition medium for displaying artwork and photography.
All substrates are made with recycled material, and are 100% recyclable
Instead of printing images directly on the metal surface, which may scratch easily, the image is infused into the coating to provide permanent protection with high- definition fidelity.
It also comes as a print on a mug, these mugs also have the personalization option, which makes it not only a special but also personal gift, for mum.
You can find a variety of different landscape, nature scenery shots, from all corners of the world. Fjords, from Scandinavia , Geysers from Bolivia, Roman Colosseum, sunrise/ sunsets and lets not forget the great Machu Picchu, a World Heritage Site and the pride of Peru. If you love nautical decor, or forest prints, look no further those can be found as well. Mother nature is not just nature and landscape but also the animals that inhabit it. A large selection of dog products, and some more exotic animal portraits such as flamingos, llamas, reindeers, parrot etc.
The shop is currently under reconstruction / move, so some of the products are moving from
www.etsy.com/se-en/shop/MyPhotographyArt
to
www.etsy.com/shop/AndreaPeterFlyPhoto
&
www.etsy.com/shop/MyPhotographyArt?section_id=27194534
Fine art photography that captures the beauty of diverse landscapes such as Sweden, Costa Rica, Peru, Bolivia, NYC and Greece to name a few. These particular photos actually comes printed on metal for unmatched color brilliance and realism.
(Most pictures in my store can be printed as metallic or acrylic-print, for the person looking for a unique, high quality, long lasting piece of art)
In there is a new collection of "Personalized Nature Mugs". Using landscape photography prints, on ceramic mugs, with a personalization option.
& a collection of dog art prints, a gorgeous mug collection for a dog-lover or pet parent.
A majority of these products are in collaboration with different shelters worldwide, perfect as a "Pet Product that gives back ".
(50 % of the proceeds of the sale is donated to the corresponding shelter)
Andrea Peter Fly
My Photography Art on Etsy
https://www.etsy.com/shop/MyPhotographyArt