Minor Figures is famous for its plant-based, 100% vegan products to lift your mood and your mind, whether at home or out and about! They have a new range of stylish RTD cans perfect for popping in your picnic basket!
Nitro Cold Brew – Black – A bold, hard-hitter to liven things up, but is equally enjoyed smooth and slow thanks to the naturally sweet flavour profile and light, nitro-infused texture.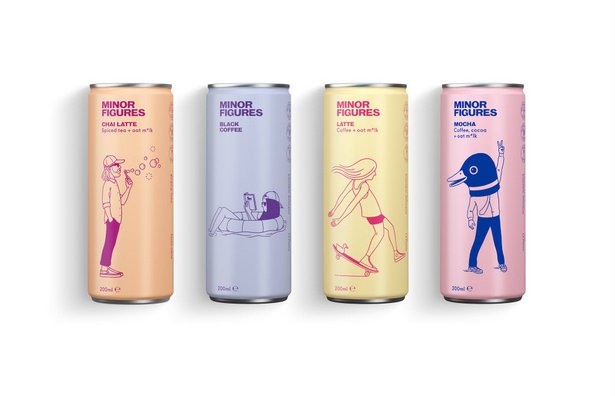 Nitro Cold Brew – Chai Latte – Slowly infuse high-quality black tea with the finest spices at our microbrewery in East London to capture the purity and depth of every ingredient, elevated by our carefully crafted Oat M*lk.
Nitro Cold Brew – Latte – A go to favourite, the Oat M*lk Latte is a clean blend of seasonal single-origin coffee and oat milk. It's lightly creamy texture has a lovely velvety, micro foam feel.
The Minor Figures Matcha Latte – made by pairing stone-ground matcha tea leaves with the Classics Minor Figures Oat M*lk to create a wholesome balance of sweet and natural earthiness.
Minor Figures ready to drink cans with Coffee, Oat M*lk, Chai and other stuff
Independent, 100% plant-based and carbon neutral
RRP: £24 (x12 200ml cans)
Stockist: minorfigures.com, Ocado, Waitrose, Sainsburys, Planet Organic, Whole Foods.