We hope you are keeping cool in this weather! Delph suncare is so effective at keeping you from getting burned in the sunshine!
See more @ :- https://www.instagram.com/delph_suncare/?hl=en-gb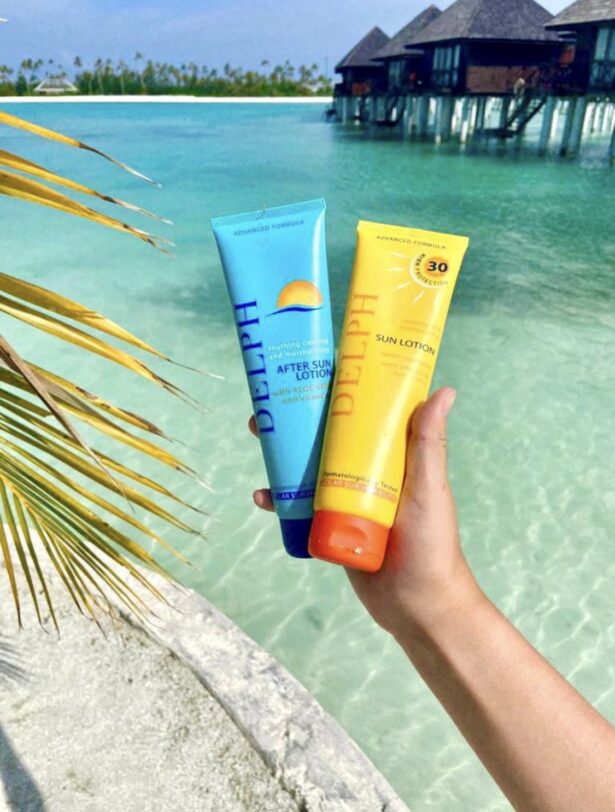 It is very important to wear sunscreen every day. UVA and UVB rays will damage skin as UVA rays reach the deeper layers of the skin, damaging collagen and causing sunspots, pigmentation, and premature
ageing and UVB will cause sunburn.
Award winning budget sun care range Delph protects from both UVB and UVA rays.
Available in SPF30 and SPF50 which means –
SPF 30 blocks 97% of UVB rays
SPF 50 blocks 98% of UVB rays
You should take extra care in the sun if you have:
* Pale skin
* Freckles or red hair
* Tend to burn rather than tan
* Have many moles
* Have skin problems related to a medical condition
* Have family history of skin cancer
Delph sun care is vegan, with 4* high protection and water resistant.
Delph can be used by the whole family and is prescribed by doctors for
skin medical conditions.
The best part –
Delph is a budget friendly range priced under £6.00
SPF30 £4.89
SPF50 £5.89
After sun lotion £1.75
Available @ www.weldricks.co.uk and Independent Pharmacies.