Holy Grass Vodka with Apple Tonic – the perfect ready-to-drink festival cocktail
If you're planning your festival or picnic essentials this summer, we suggest you pack a touch of #ScottishMagic as part of your drinks repertoire in the form of The Wonders of the Wilderness – Holy Grass Scottish Vodka with Apple Tonic.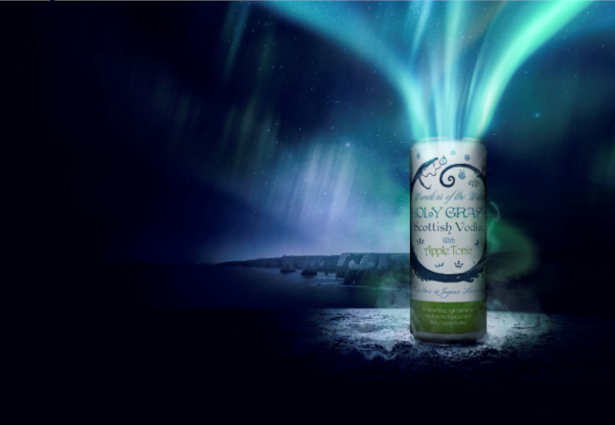 Dunnet Bay Distillers, the family-owned eco-friendly Scottish spirits company, recently launched this stylish ready-to-drink vodka cocktail in time for the outdoor festival season. The Scottish magic is a bewitching ready-to-drink cocktail in an eco-friendly can.
This is a refreshing, crisp apple tonic mingled with award-winning Holy Grass Vodka, which is named after the botanical used in its creation, which is grown in the distillery's own garden. The vodka, which has notes of vanilla and cream, is distilled slowly and thoughtfully at the UK mainland's most northerly mainland distillery.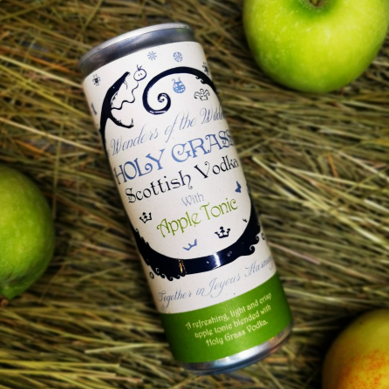 This is not only a delicious cocktail but environmentally friendly too. The recyclable can is labelled with uncoated, smooth matt, woodfree printing paper – not plastic. The label is made with 5% apple waste from apple juice production and 95% FSC® certified pulp so this pack is a perfect marriage with the drink inside the can.
And because these ready to drink cocktails come in a can, they are easy to transport and to chill, and readily recyclable once you've enjoyed the rather magical drink.
This 5.5% ABV drink comes in slim 250ml cans priced at £2.50 each – or if you are treating friends and family, £30 for a case of 12 cans. To buy direct, visit www.dunnetbaydistillers.co.uk
@holygrassvodka
#ScottishMagic
About Holy Grass Vodka
This award-winning vodka is delicate and fresh with a creamy smooth finish. It is a celebration of local produce and botanicals, and the spirit is infused with a carefully crafted vapour of Highland apple juice, to complement the sweetness of the main botanical, Holy Grass. For this reason, it is perfect mixed with apple tonic. The hero botanical is a delicate, sweet-scented grass known as Holy Grass or, sometimes, as Bison Grass or Sweet Grass.