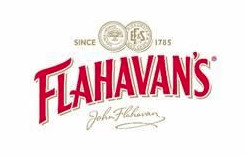 We all deserve to indulge this Pancake Day, but why not keep it #NaturallyGood? Pancake Recipes
Here using Flahavan's Oats !
Flahavan's – the UK's leading organic oat brand – has created the ultimate oaty pancake recipes to help your readers celebrate Pancake Day the #NaturallyGood way. Whether it's pancakes for breakfast, lunch or dinner, these quick and easy recipes are sure to keep the whole family happy:
Flahavan's Savoury Oat Pancakes Stack
Flahavan's Porridge Pancakes with Grilled Honey and Orange Figs
The award-winning Flahavan's range of oats offers consumers wholegrain oaty deliciousness and is an excellent source of fibre. With no added nasties, the range is perfect for incorporating into breakfast bowls, those infamous lockdown bakes or even a healthy, wholesome dinner.
Day After Porridge Pancakes with Grilled Honey and Orange Figs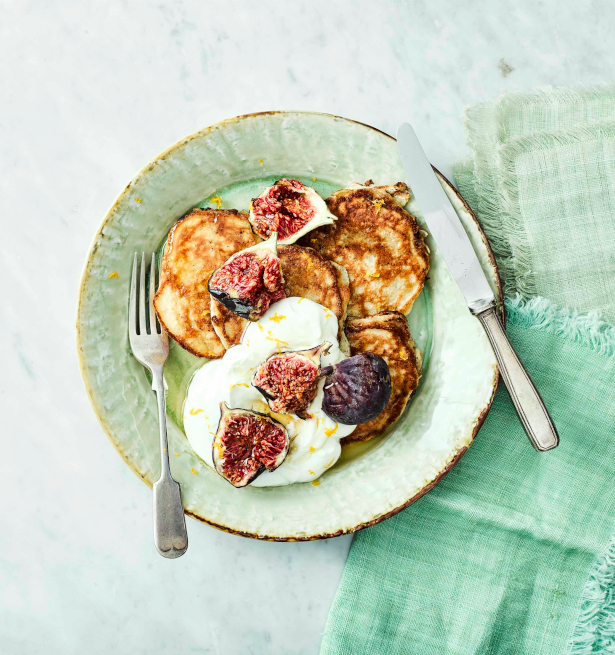 Serves 4
Ingredients:
50g Flahavan's Organic Porridge Oats
250 ml milk
OR 275g leftover porridge and a splash of milk
1 egg
50g plain flour
1 tsp baking powder
4 black figs
Knob of butter
Juice and zest of half an orange
1 tbsp honey
Greek yoghurt
Method:
Place the Flahavan's Organic Porridge Oats in a small pan over a medium heat with 250ml milk and bring to the boil and reduce the temperature to a low heat and continue cooking for around 10-12 minutes until thick and creamy. Leave the porridge overnight covered with some clingfilm.
Whisk the overnight porridge together with a splash of milk and the egg until well combined. Alternatively, you can add the splash of milk and egg to any leftover porridge you may have.
Sift in the flour and baking powder to the porridge and whisk to combine.
Halve the figs and place cut side facing up on a baking tray. Drizzle with the honey and the orange zest and juice. Place under a hot grill and cook for 5-6 minutes or until the figs start to release their juices and collapse.
Melt a knob of butter in a non-stick frying pan and cook spoonfuls of the batter in batches until golden brown on each side. Repeat until all the batter is used up.
Serve the pancakes with the grilled figs and Greek yogurt.
Savoury Oat Pancakes Stack with Avo, Beets & Feta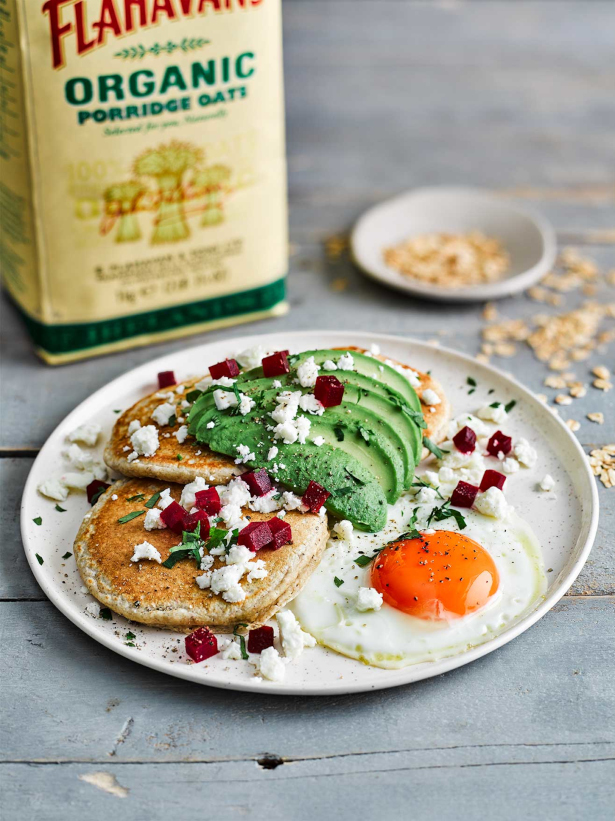 Makes: 6 pancakes
Prep time: 20 mins
Cook time: 10 mins
Difficulty Level: Easy-Medium
You'll need:
100g Flahavan's Organic Porridge Oats
1/2 tsp sea salt
1 tsp baking powder
1/2 tsp cracked black pepper
100ml oat milk
1 free-range egg
1 tsp rapeseed oil
1/2 Avocado
1 small cooked beetroot
20g feta cheese
1 fried egg
1 handful chopped parsley
Extra virgin olive oil
Method:
Put the Flahavan's Organic Porridge Oats and salt in a food processor, and blend until you get the consistency of a mealy flour. Tip into a bowl and stir in the baking powder and pepper.
In a measuring jug, whisk together the milk and 1 egg, then stir the wet mixture into the dry, until thoroughly combined. Do not let the batter rest, as it may thicken too much. If this occurs, add more milk.
Pour ½ a teaspoon of oil onto a non-stick frying pan and spread around the pan.
Heat a frying pan over a medium heat then add about two teaspoons of the batter. Cook for approx. 2 minutes or until a few bubbles have appeared and the pancake has risen slightly, then use a spatula to flip the pancake, cooking for a further 2 minutes.
Serve with a fried egg, chopped cooked beetroot, sliced avocado, fresh parsley, feta and extra virgin olive oil (or any savoury toppings you desire!).
Flahavan's Oats: The Naturally Good Choice
Whether you're working from home or back to the commute, fuel your day the naturally good way with Flahavan's – the UK's leading organic oat brand. Made from 100% wholegrain rolled oats, and no added nasties, Flahavan's makes enjoying wholesome oaty goodness easy – whether that's in a breakfast bowl, a delicious bake or as part of a healthy, balanced dinner.
For over 230 years, the Flahavan's family have been milling locally grown oats in Kilmacthomas, Ireland. Throughout this time, seven generations have perfected the process, resulting in the deliciously creamy oats that are the naturally good choice for breakfast and beyond.
Naturally low in salt and saturated fat too, these wholegrain oats are packed with fibre and protein to provide a slow-release energy that will keep Flahavan's fans powered up throughout the day.
Image of James 'Buddy' Flahavan and his Grandson Johnny (1987)
From portion-sized sachets for those on the move, to bigger bags that will feed the whole family, the full Flahavan's range has something for everyone.
With a natural creaminess and smooth texture, Flahavan's award-winning Organic Porridge Oats are proof that you really can buy great taste, while Flahavan's Jumbo Organic Oats are a delicious way to add a bit of bite to any breakfast.
Working from home? Take time to indulge in a leisurely breakfast and let them bubble away on the hob with milk or water (don't worry, even cooked with water Flahavan's oats are just as creamy!)
And Flahavan oats don't just make the perfect porridge… Add them to your weekend cheese & oat hash browns for a brunch full of flavour or whiz them in a seedy shake, best served cold. Fancy yourself a star baker? Flahavan's Organic Jumbo Oats make a mouth-watering raspberry oat bars or can be baked with dried fruit for a breakfast muffin worth getting out of bed for.
For those on-the-go, or just looking to enjoy a lie-in, the Flahavan's range of Porridge Oat Sachets contain no added sugar meaning they're the naturally good choice for a delicious, quick-fix breakfast. Go big on fibre with Flahavan's 3-Seed & Oat Bran, brighten busy mornings with Flahavan's Apricot, Raisin and Sunflower Seed or keep it classic with Flahavan's Original Sachets.
Looking for something a little different? Try Flahavan's Irish Multi Seed Porridge Oats, which include a blend of sunflower and hemp seeds, and enjoy a creamy, crunchy and omega-3 rich boost to the day.
For recipe inspiration, product information and more, visit www.flahavans.co.uk or head to the Flahavan's Instagram channel (@FlahavansUK).
The Flahavan's range includes:
Flahavan's Organic Porridge Oats (1Kg) – Available from Tesco, Waitrose and Ocado. RRP £2.30
Flahavan's Organic Jumbo Oats (1Kg) – Available from Waitrose, and Sainsbury's. RRP £2.30
Irish Multi Seed Porridge Oats (600g) – Available from Waitrose. RRP £1.99
Irish Original Porridge Oats (500g) – Available from Tesco, Waitrose and Ocado. RRP £1.20
Irish Original Porridge Oats (1.5Kg) – Available from Asda. RRP £2.20
Irish Quick Oats Drum (500g) – Available from Sainsbury's and Waitrose. RRP £1.75
Irish Porridge Oats Original Sachets (10 x 35g) – Available from Waitrose. RRP £2.59
Irish Porridge Oats 3 Seed & Oat Bran Sachets (10x40g) and Apricot, Raisin, and Sunflower Seed Sachets (10x40g) – Available from Waitrose. RRP £2.59