New Schär gluten free moreish Viennese Biscuits and delicious Deli Style Sourdough Bread. >> nowinuk.schaer.com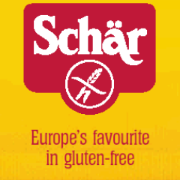 FACEBOOK | TWITTER | INSTAGRAM
Recipes below!
Millionaires Shortbread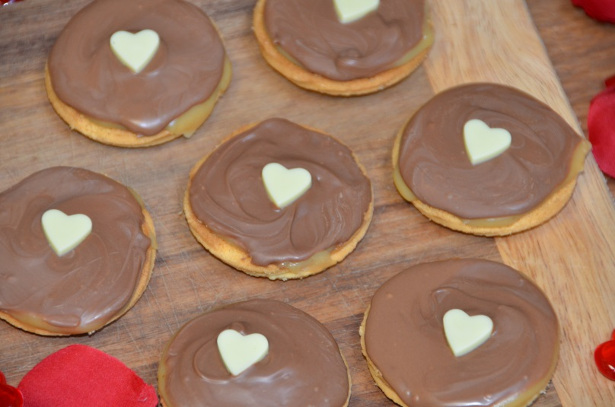 Ingredients:
2 packets of Schär Viennese Biscuits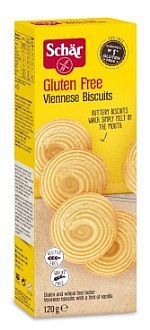 150g Butter
1x 379g can condensed milk
100g golden syrup
200g milk chocolate
Method
1. Melt butter, condensed milk and golden syrup together over a high heat, whisking constantly until it becomes thick and golden
2. Set aside for 5 minutes
3. Once thick, spread over one side of the Viennese Biscuit (whichever side you prefer) and place in the fridge to firmly set. Repeat until all the biscuits are gone.
4. Melt the chocolate either in the microwave or over a pan of boiling water and cover the set caramel.
5. Return to the fridge and leave for around 30 minutes or until the chocolate has set.
Deli Style Platter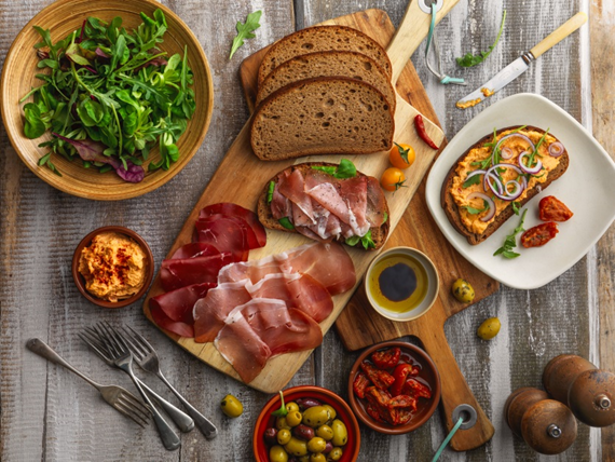 Ingredients
2 packets of Deli Style Sourdough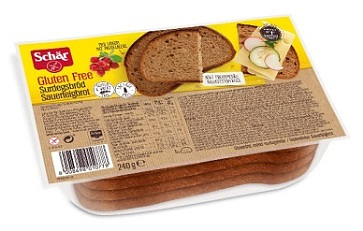 All your favourite deli toppings such as hummus, olives, salad, meats, feta and sundried tomatoes.
Try it with…
Feta Olive and Sundried Tomato Spread
Ingredients
100g crumbled, Feta Cheese
1 tbsp Extra Virgin Olive Oil or Oil from the jar of tomatoes
½ tsp Lemon, juice
Small crushed Garlic Clove
25g chopped Sundried Tomatoes
Sprinkle of Dried Oregano
4 pitted thinly sliced, black Olives
Method
1. In a medium bowl place all the ingredients (apart from the olives) and mash with a fork until mixture has combined.
1. Mix in the olives with a spoon and refrigerate until serving.
Please find more information about the products below:
Schär Deli Style Sourdough Bread: A great-tasting artisanal style bread inspired by an authentic European recipe. Perfect for a delicious sandwich, or as a tasty accompaniment to your evening meal. Suitable for vegans and preservative, gluten and lactose free. (Available from Morrisons and Waitrose, 240g. RRP: £2.50)
Schär Viennese Biscuits: With their buttery, melt-in-the-mouth texture, these indulgent, Italian-inspired snacks are a delicious treat and the perfect addition to tea time. Suitable for vegetarians. (Available from Morrisons and Waitrose. 12 biscuits per pack. RRP: £1.73)