Anna Juliet Creative specialises in luxury pure silk scarves for women. All my scarves are limited edition art on silk with a certificate of authentic…
https://www.annajulietcreative.com/
A thing of beauty is a joy forever – KEATS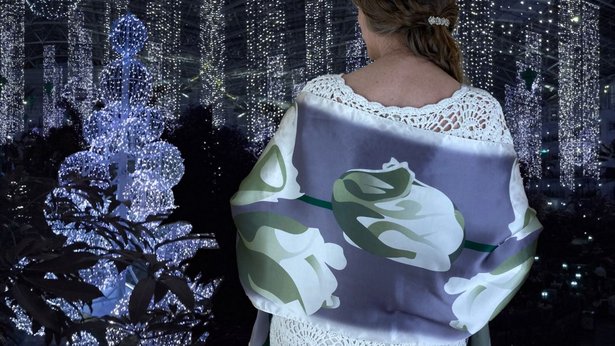 My art is inspired by nature and the experience of things of beauty from around the world and across the centuries. My love of silk and my artistic expression have come together in the creation of these luxurious pure silk scarves. These are limited edition art on silk with a certificate of authenticity signed by me, the artist, and presented in a luxury gift box.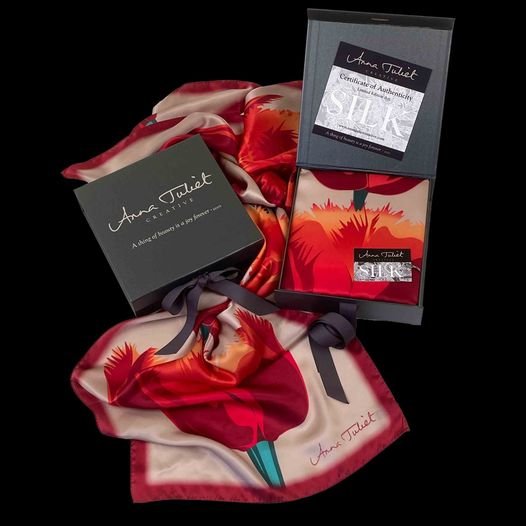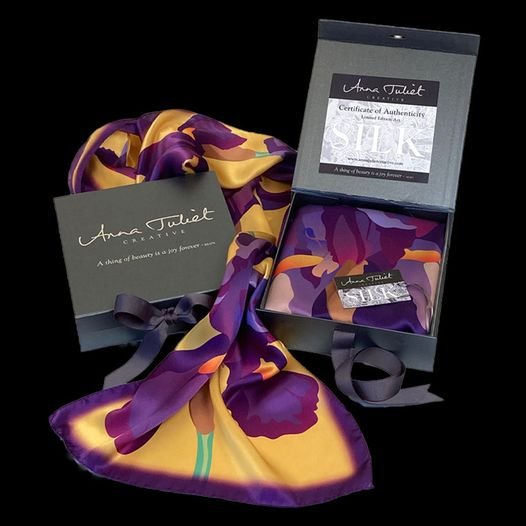 Imagine… For Valentine's Day 2022… simply stunning and unforgettable… fractureme.com
Valentine's Day Gift Ideas for 2022
Fracture (fractureme.com). Fracture prints digital photos directly onto glass for a sleek, vivid, and modern print that is unlike anything else on the market. Customers can also feel good about these glass prints because they are made by real people a solar-powered, carbon neutral facility.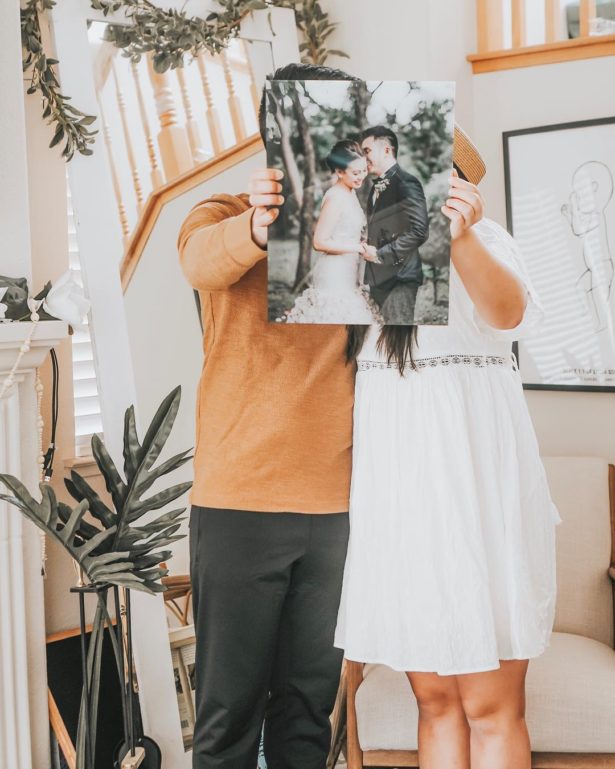 Best of all, Fracture prints are a thoughtful, customizable Valentine's Day gift — happy tears are virtually guaranteed!
Print the photos you love, directly on glass. Fractureme.com turn your photos into simple, frameless works of art.
"At Fracture, we believe that sharing stories with one another is an essential part of being human. We exist to help you celebrate these moments in your life.
We turn digital images into frameless glass artwork, and we hand-craft everything in our workshop in Alachua, Florida. We're not satisfied to merely create the best glass prints possible. We are also deeply committed to ensuring everything is done responsibly, with carbon-neutral sustainability throughout our manufacturing process.
Turn your wall into a work of art."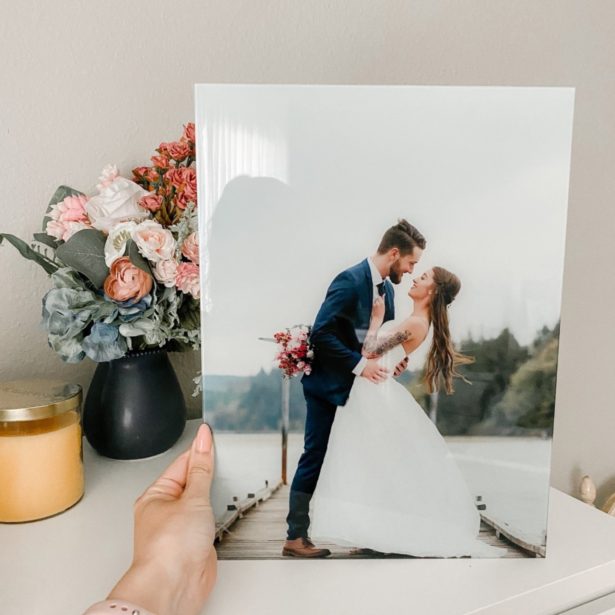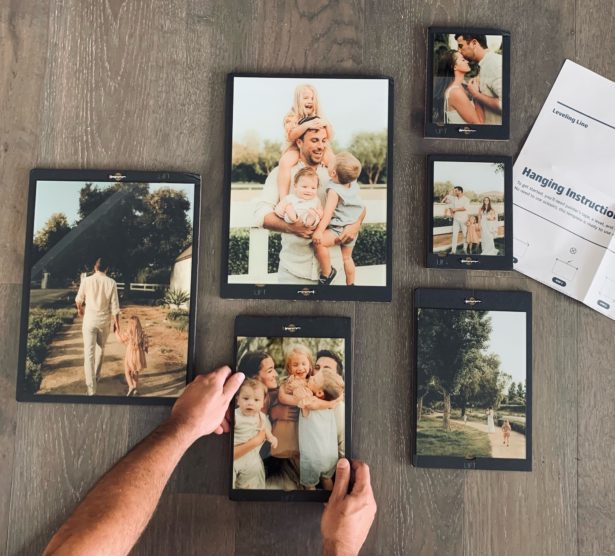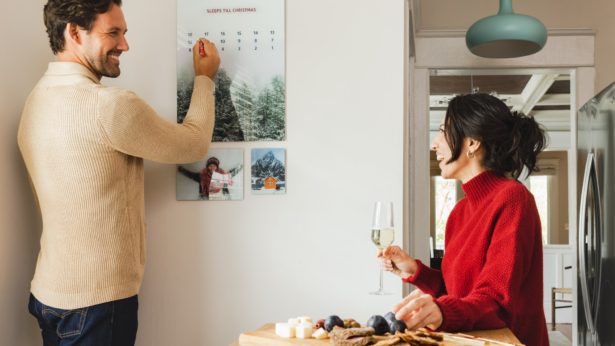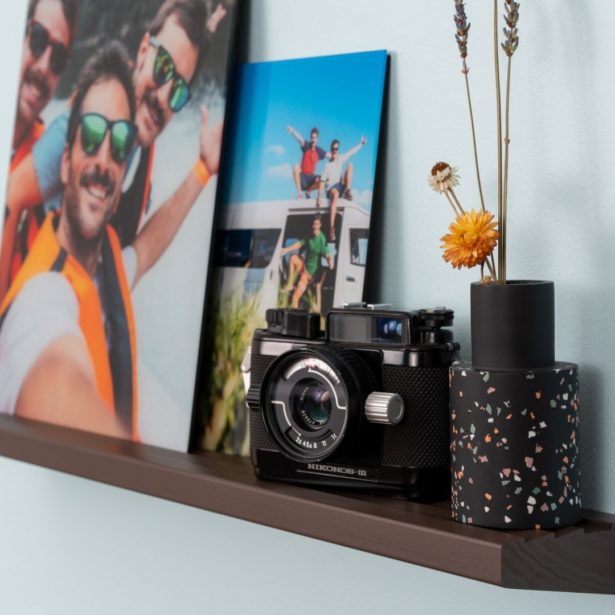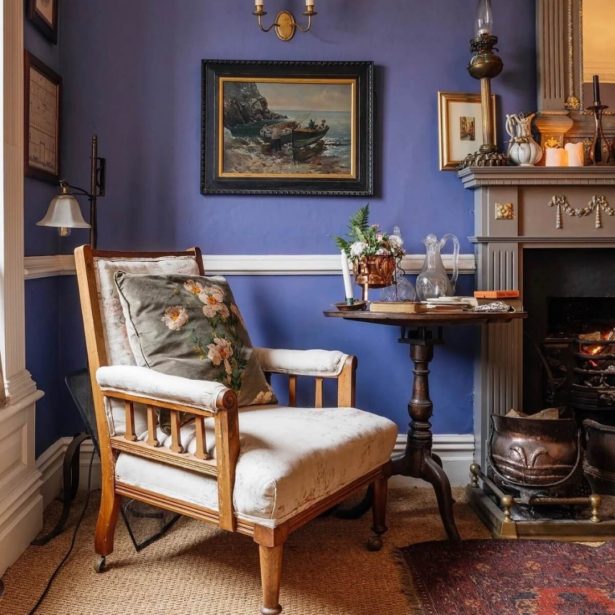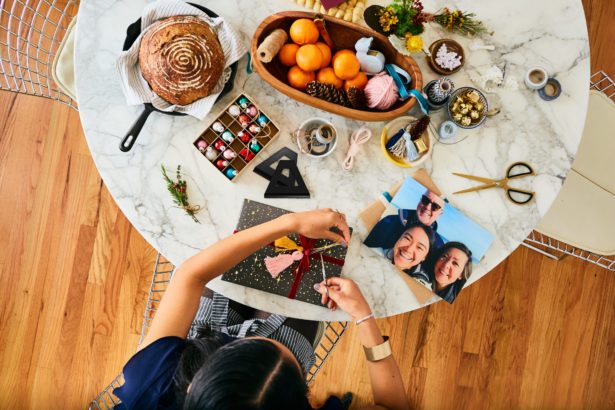 Half cup. Half snowglobe. Full of wonders.
From mymagicglobe.com Unique products that combine stemless glass and a decorative base. The concept is to mimic a snow globe effect when not in use.
The glass holds 380ml (double layer glass, inside contains glitter or other sparkles) and the décor is made of FDA graded silicone. A great gift for lovers and families!
Check out some of the upcoming designs for new "Valentine and love" theme.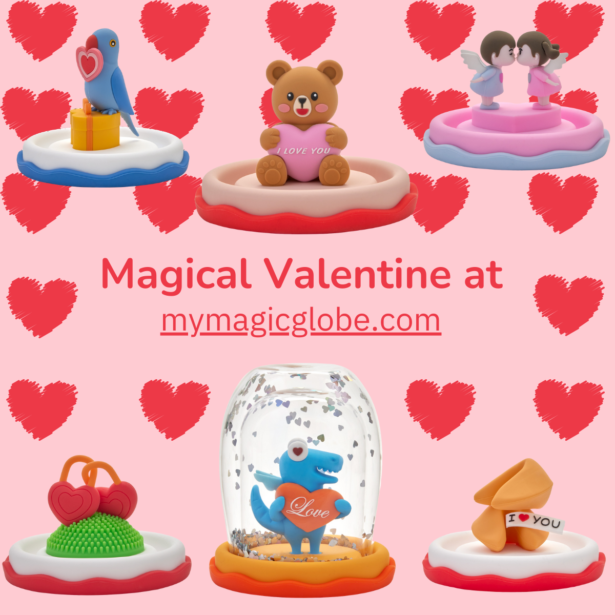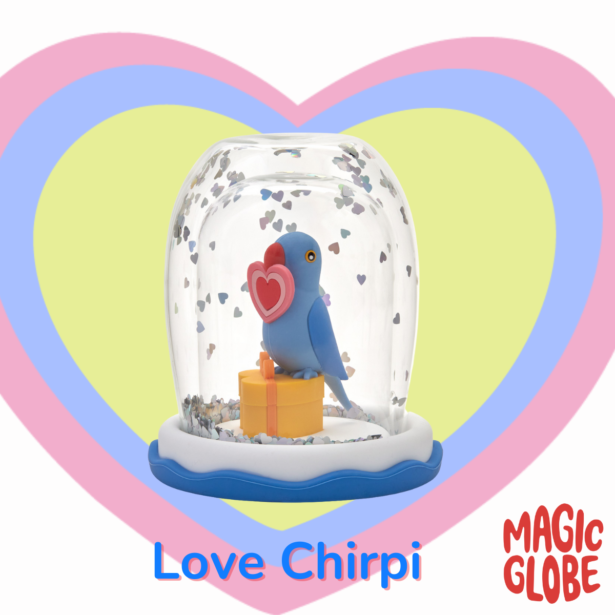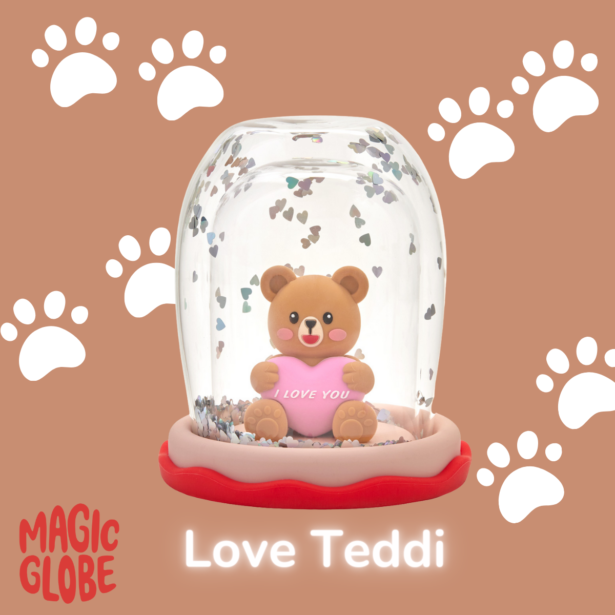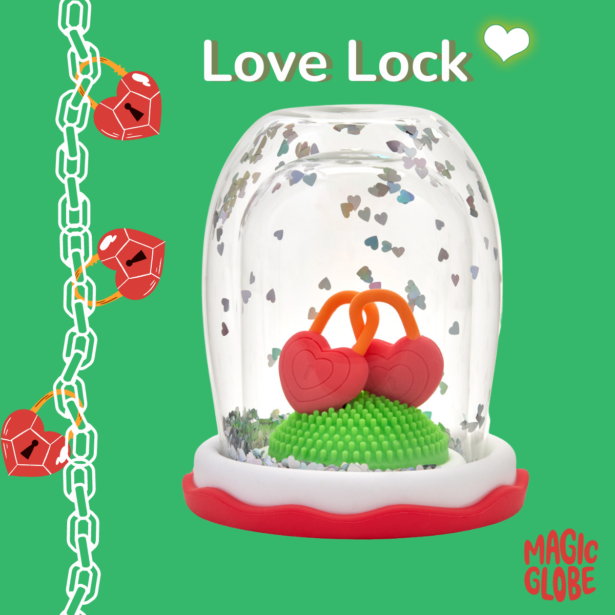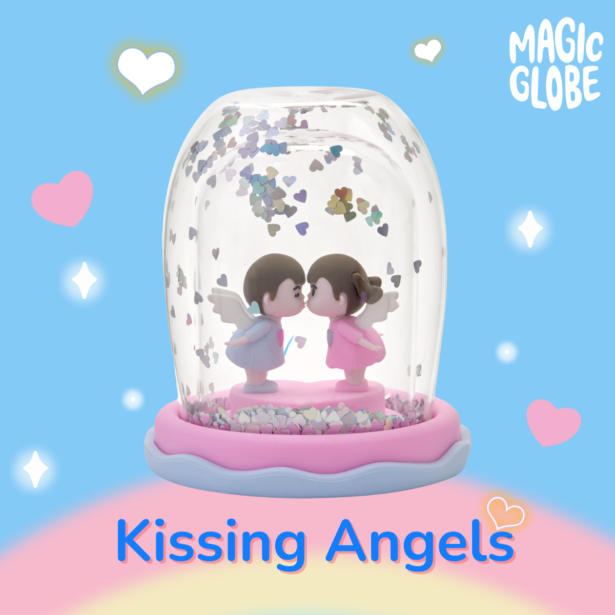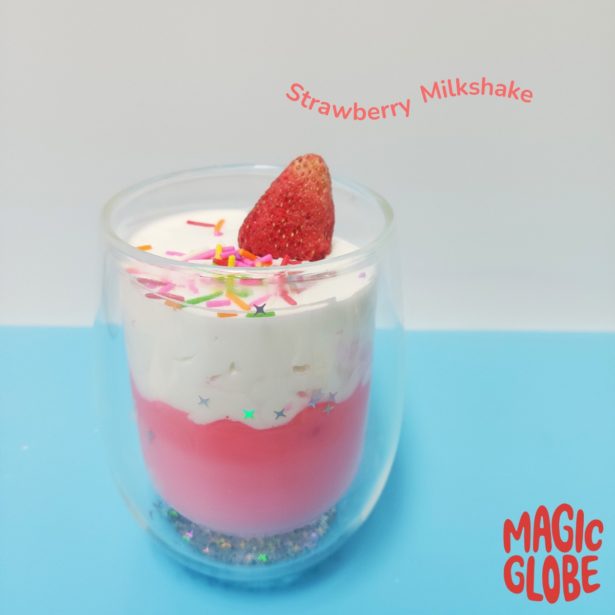 UndiesLoft.com, washable, reusable, absorbent undies for periods, postpartum, and mild bladder leaks.

FLOH Wear is ideal for the female athlete who wants to be at the top of her game without worrying about physiological leaks. FLOH Wear by UndiesLoft.com absorbs bio-leaks and the stress that comes with them so she can focus on her game.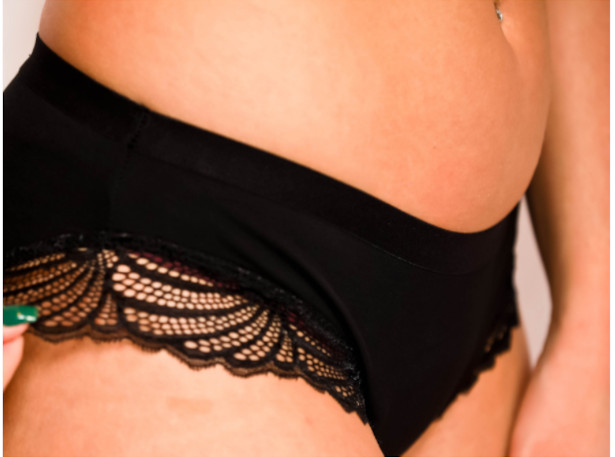 FLOH Wear is the out-of-the-box athlete gift she'll be glad she has on hand. Perfect for anyone anxious or self-conscious about leaks, who wants to feel confident while flowing, or desires an eco-conscious option for feminine hygiene.
They offer 3 styles:
• Slumber Shorty Boxer Brief. MSRP $39
• Lourdes High Waist Brief. MSRP $36
• Korah Bikini. MSRP $36
Washable and Reusable; Uber-Soft, Breathable, Premium Bamboo; Multi-Layer Absorbing Undies for Periods, Postpartum, and Mild Bladder Leaks. Also Great for Sweat and Discharge.
UndiesLoft.com
Founder >> Kristy W. Gilbraith, MBA, BSN, RN
Founder, FLOH Wear by UndiesLoft.com
IG:@flohwear and @undiesloft
Known as the Menstrual Maven, Kristy W. Gilbraith is a veteran and licensed registered nurse passionate about women's below-the-belt health awareness. She launched her brand due to a medical diagnosis that negatively impacts more than 15M US women in their reproductive years. Kristy has also been featured in Cosmo regarding physical intimacy and menstrual cramps.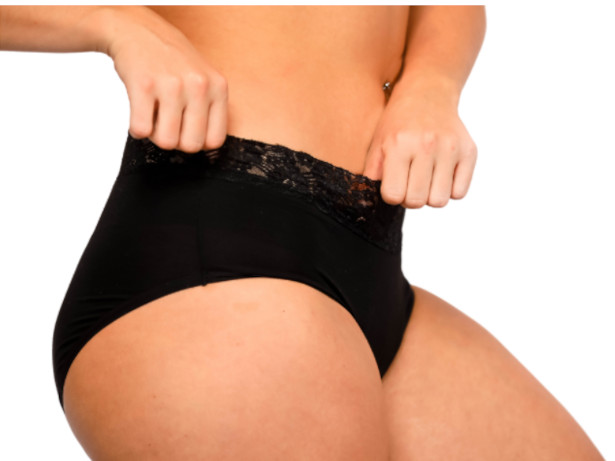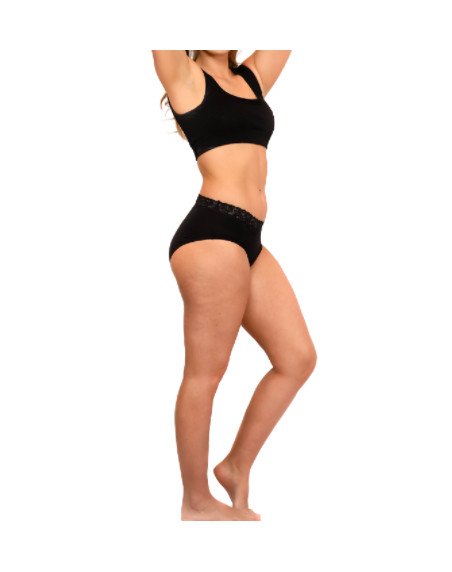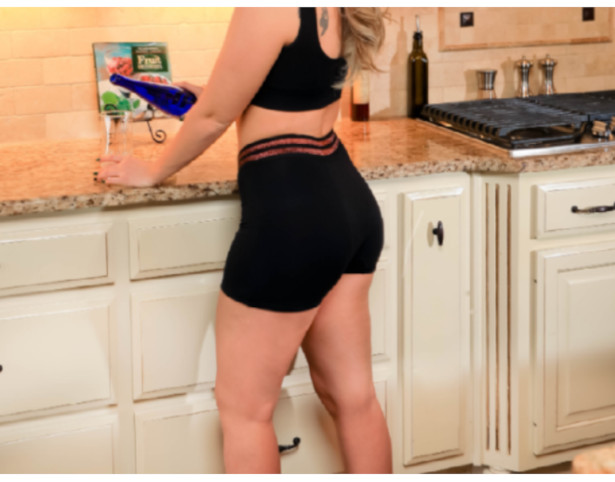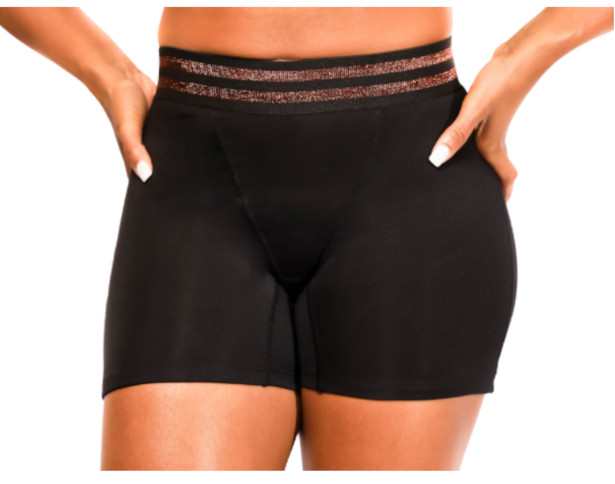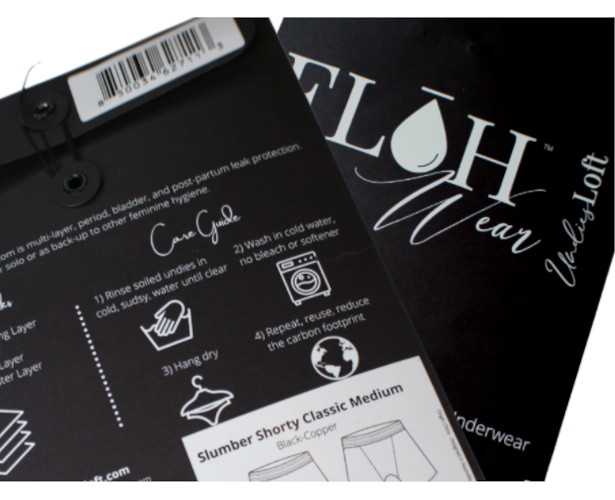 For the ones that truly matter… awesome personalized gift.. Customized Explosion Box from ccmonstersart.com
The Customized Explosion Box is an amazing craft that encapsulates all your beautiful and precious memories with your loved ones in one special place! From bittersweet childhood memories to cringey and fun times with your special someone, this box is bound to surprise and impress your dearest. The Customized Explosion Box is more than just a gift. It is a lifestyle.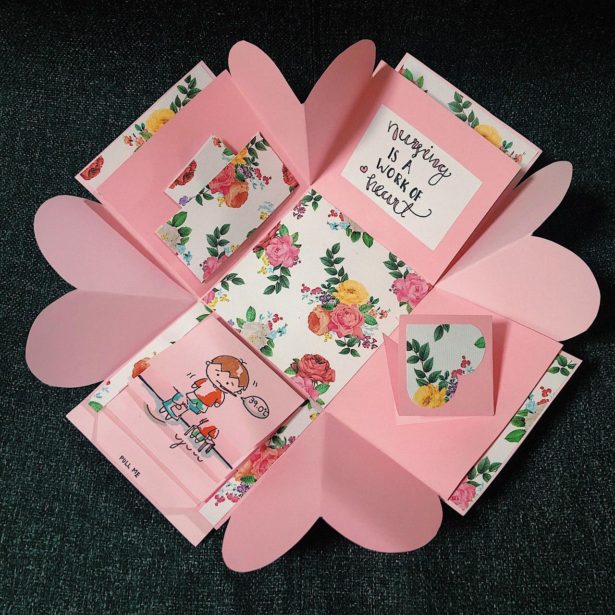 These are their Valentine's Themed Explosion Boxes.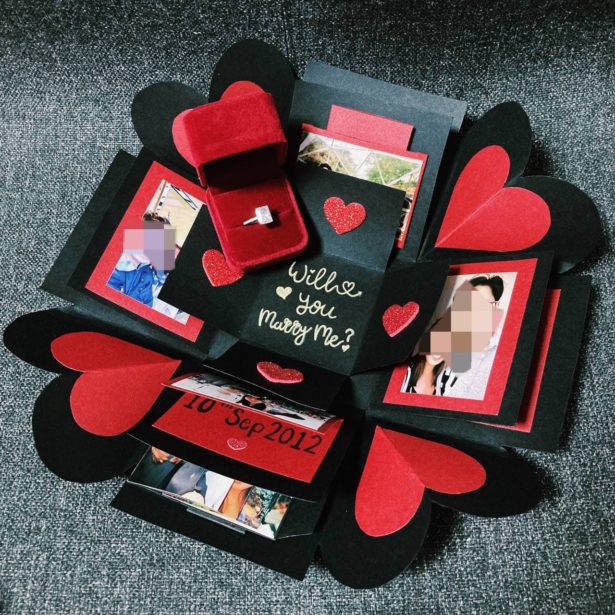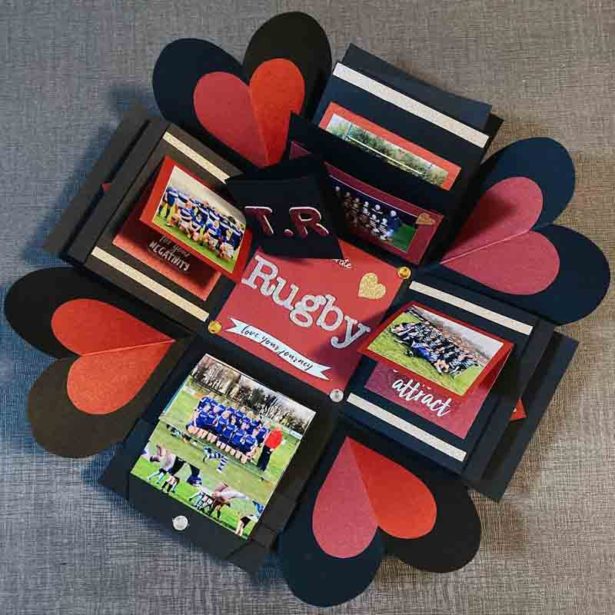 The above Images shown are for Nurses Day to celebrate and show appreciation to healthcare workers, especially during the ongoing pandemic.
These are titled Wedding Proposal Explosion Boxes.
Fun fact, this craft was requested and customized as wedding proposal gifts for newlyweds, and even for decadeversaries!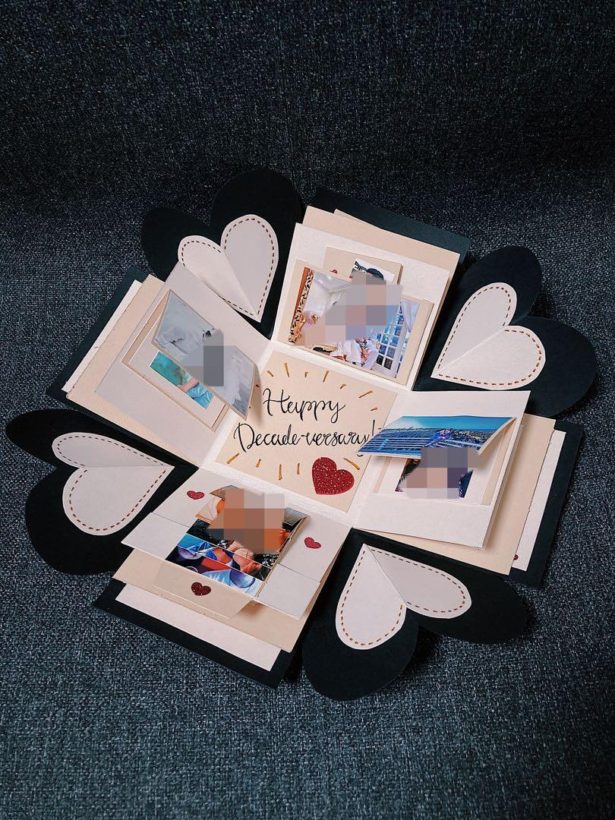 All the gifts are handmade and crafted by fellow artists!
Check out their other designs of Customized Explosion Boxes here: https://ccmonstersart.com/product-category/customised-explosion-box/
@ccmonstersart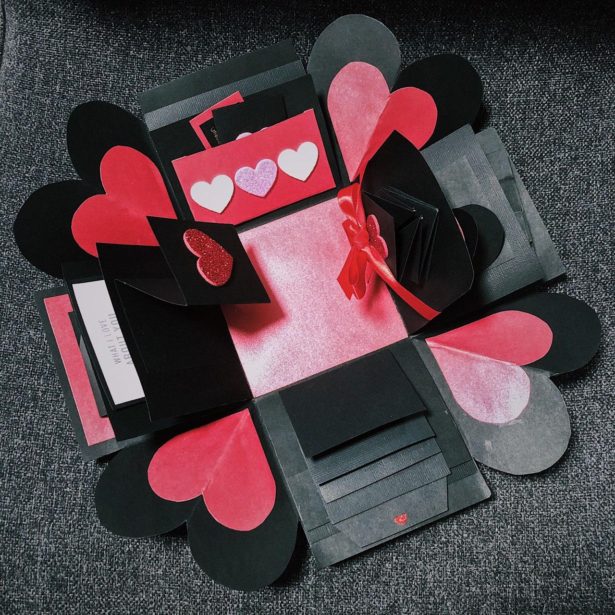 Possibly a perfect gift idea for Valentine's day… an Alphabet Dating Planner sold on Amazon.co.uk as well as on the website ehayas.com.
The planner has 26 detailed plan sections for each alphabet, there are other sections in the planner to take the experience even further. Here are some of the planner sections: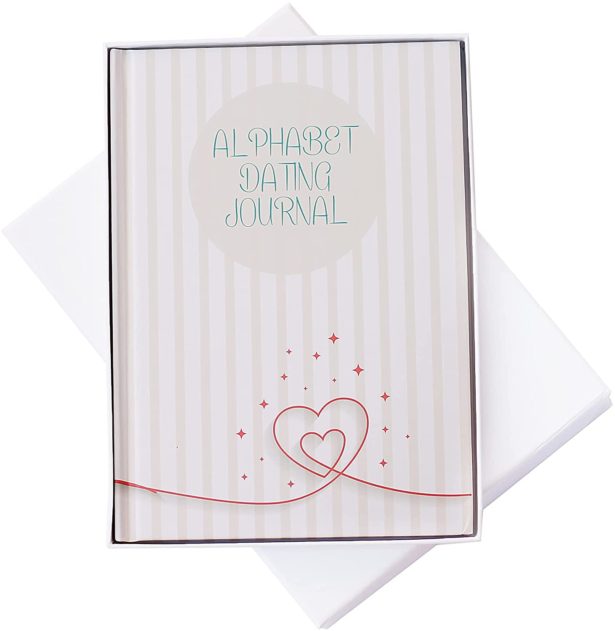 • It statrs of by introducing the name of the partners the planner belongs to
• Then a photo for those taking the alphabet dating challenge
• A page for why they want to try/take/do the alphabet dating challenge (text only)
• A page listing all alphabet dating ideas and the dates for when the date idea
• Each alphabet is a spread of 4 pages of planning, to-do, rating, photos from date, etc.
• Dotted pages at the end for doodling, notes, etc.
Based on the popular concept of the Alphabet Dating, ehayas Alphabet dating journal will walk you through your 26 amazing adventures.
The honeymoon phase of your relationship is over and getting comfortable in your relationship means getting bored sometimes. If you want to bring the joy and excitement back to your love life then you may want to consider taking on an experience of a different kind.
Every well-meaning aunty will tell you to 'Never Stop Dating Your Spouse' so if you're looking for a way to spice up your love life again and get creative with your time with your spouse then the revolutionary concept of Alphabet Dating will bring life back to your dates and jazz up your ordinary 'let's go to the movies' nights. Whether you've just started dating or have been together for years, it's a great formula for finding fun dating ideas.
In ehayas Alphabet Dating Journal, each date of the alphabet consists of a spread of 4 pages from thinking-through and planning your date to rating and feedback about your date.
The Alphabet Dating Planner page will let you list your date ideas considered, your preparations for the date, your date to-dos, your date cost and more. Your Alphabet Dating rating and feedback pages will let you give your feedback about your date idea and expand on your experience with what you most liked. There's a full page dedicated to your stories and special moments for each date idea.
At the end of your journal, you'll find 5 dotted pages for you to doodle, note things down or write anything you feel a must-have in your journal.
Start being adventurous and bring the buzz you've always wanted to have in your life with the Alphabet Dating challenge.
Amazon UK: https://www.amazon.co.uk/ehayas-Alphabet-Dating-Journal-Z/dp/B093X19YT4/
Buy at website (ehayas.com): https://ehayas.com/products/alphabet-dating-planner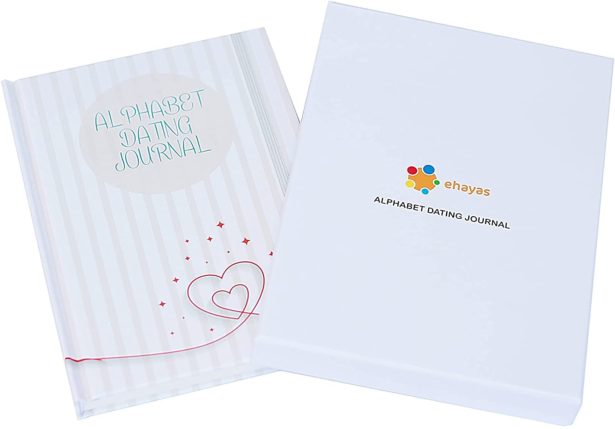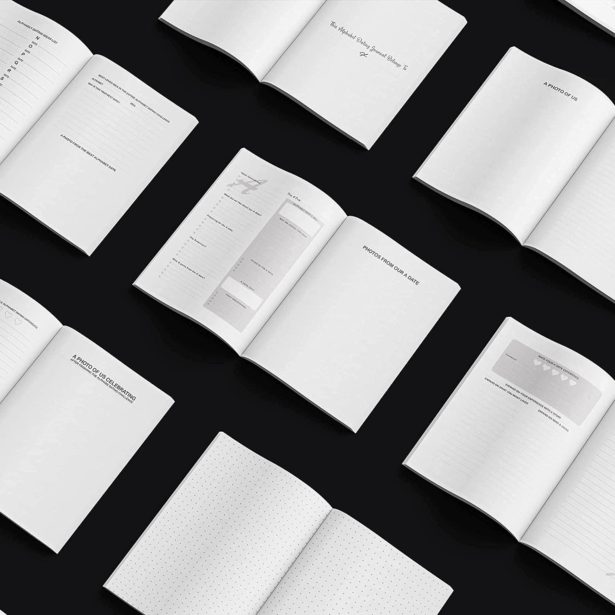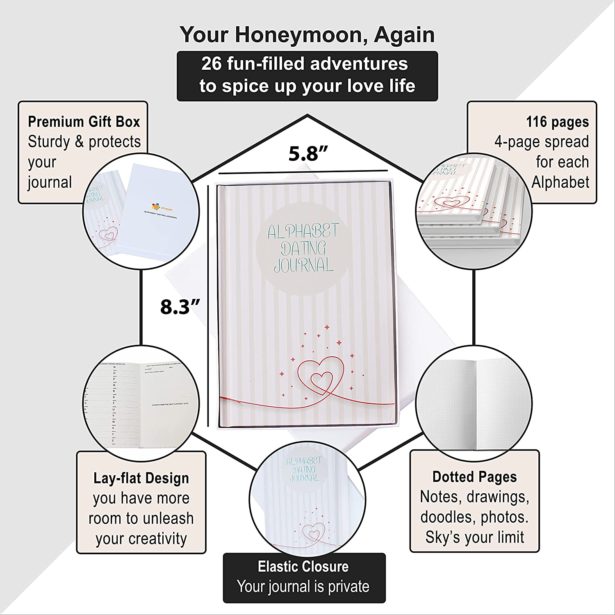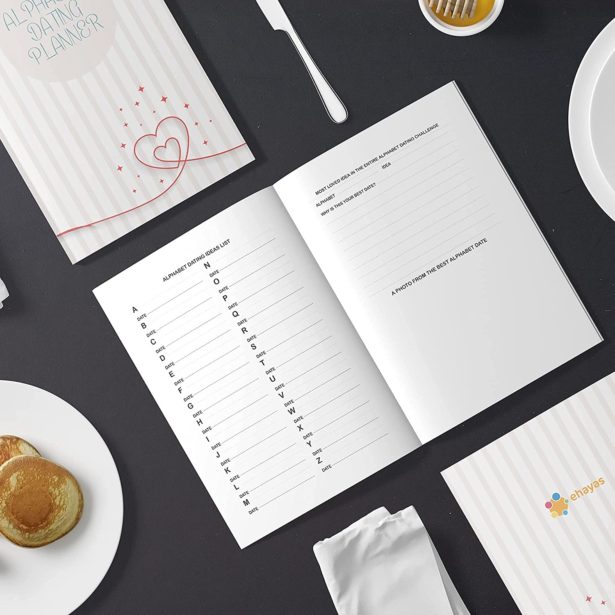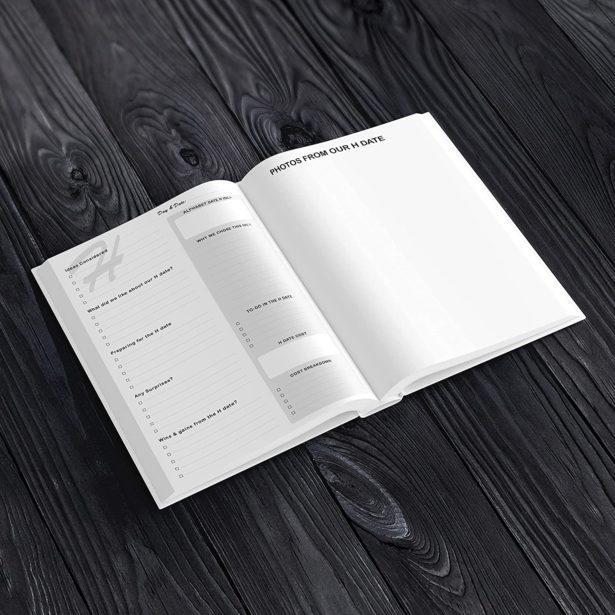 Valentine's Day Skincare For Men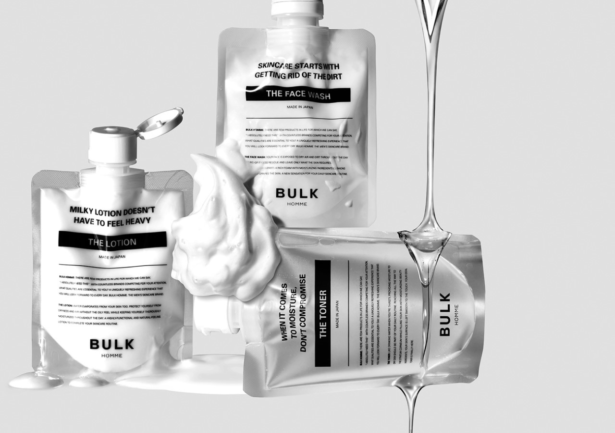 Create a skincare routine that works for you with elevated, exciting basics from one of Japan's top men's skincare brands. See below for a step by step for the best way to utilize the Bulk Homme collection.
Start with Getting Rid of the Dirt
The Face Wash
This highly functional face wash forms a luxurious whipped foam that cleanses the skin without drying it out, leaving skin feeling refreshed and smooth.
Price:$23
Where to buy:Bulkhomme.com
The Bubble Net
Create a rich, high volume lather when used with the face wash to create a luxe lather with velvety bubbles.
Price:$7.50
Where to buy:Bulkhomme.com
Get balanced moisture
The Toner
Maintain skin's optimum hydration balance, keeping moisture in without leaving a sticky residue behind. The Toner's hydrating and beautifying agents penetrate every corner of the skin, imbuing it with awe inducing moisture, while its delicate formulation soothes skin even after shaving.
Price:$32
Where to buy:Bulkhomme.com
Hydrate your skin without weighing it down
The Lotion
Featuring an original formula that preserves moisture with no greasy residue, this lotion helps to preserve its protective qualities and sustain its elasticity, preventing dryness on one of the most vulnerable areas of your body
Price:$32
Where to buy:Bulkhomme.com
A yearly scrapbook page.
ukdeedpolloffice.org
Give that special someone an old styled scrapbook. Each year, create one scrapbook page with memories and photos of your year together. Watch your scrapbook groweach year. The best part about this gift is that you never have to think about what you will get again- you'll just have to design a great page each year.
1. Genuine Health Greens ($58.49 USD). Formulated with four powerful, targeted superfood blends from colorful fruits and veggies, all you need is one convenient scoop per day or the confidence that you're covering your nutritional bases! It's a great way to kickstart your morning.
2. Genuine Health Marine Collagen+ ($24.99 USD). A wonderful addition to smoothies or your morning coffee, Collagen+ is easily absorbed collagen for hydrated skin, mobile joints and healthier hair — in one easy serving per day. Mixes great into hot or cold liquids!
Les Deux
No 2- Candle
This sleek candle comes in a matte black container making it the perfect gift for all year round. Embodying a blend of amber, jasmine, saffron, marigold, agarwood, ambroxan, sandalwood and cedarwood notes, your home will have a scent your guests will remember. Once burnt out, utilize the luxe candle design as a holder on your vanity for all of your necessities.
Price: $45.00/LesDeuxFragrances.com
Curious Creatures
1940 Necklace – White Topaz
I've never heard of anyone being disappointed in receiving jewelry as a gift, have you? This timeless Emerald-cut gem on a dainty chain makes the perfect everyday necklace and can be worn solo or layered. All of Curious Creatures' Demi-fine jewelry is crafted in 925 sterling silver, safe for sensitive skin and is plated in 14k gold, rose or rhodium, ensuring no tarnishing and longer, lasting wear.
Price: $94.00/CuriousCreatures.cc
Elements Truffles
Calypso Gift Box
Who doesn't look forward to Valentine's Day to receive chocolate. This hand-crafted box includes an assortment of the classic, cult favorite bars and drinking chocolate mix to enjoy. You will receive the Turmeric Infused Vegan Drinking Chocolate Mix, Ashwaganha Infused Vegan Drinking Chocolate Mix, Peppermint with Lavender bar, Sea Salt with Turmeric Bar and the Rose with Cardamon bar. The clean ingredients make this the perfect guilt free sweet treat.
Price: $40.00/ElementsTruffles.com
Conscious Coconut
Not Your Ordinary Coconut Oil Jar
This 100% USDA Organic, Fair Trade Certified™, Virgin, Hand-Pressed Coconut Oil is sustainably packaged in a recyclable glass jar sealed with a vegan bamboo lid. It's beneficial formulation includes Lauric Acid, Medium-Chain Triglycerides and Vitamin E that easily absorbs into skin. It's antimicrobial and anti-inflammatory properties help promote total body health,, inside and out as you use this one luxe Coconut Oil for over 20+ daily uses: moisturizer, post-sun, immunity booster, makeup remover, shaving cream and more.
Price: $28.00/ CosciousCoconut.com
Doucce
Matte Temptation Lipstick
This highly pigmented lipstick glides on effortlessly, leaving a pure matte finish. The rich, creamy texture allows for a full-coverage look with just one stroke. The lush vivid shades range from nudes to berry-red hues that provide dramatic depth with intense payoff. The intensely saturated formula is exceptionally long wearing while keeping the lips hydrated all day.
Price:$24/doucce.com
Platterful
Charcuterie Subscription Box (Month-to-Month or One-time)
The Charcuterie Subscription Box makes the perfect gift for any food lover. An at home date night this Valentine's Day is something anyone would appreciate. The box includes all essentials to make the perfect board so you and your loved one can enjoy. Within the box you will receive a variety of cured meats, cheeses and crackers to make a beautiful, diverse board.
Price: $59.00/TryPlatterful
Besoma
GG Serum
Give the gift of clear, glowy skin as BESOMA GG Serum allows you to embrace your inner glow. Not only does the GG Serum brighten skin for a glowing, healthy complexion leaving your skin baby smooth, but this beautifying complex gives your skin a boost of hydration while restoring youthful radiance. Infused with Willow Barks to visibly renew the skin's surface gently and safely while Hibiscus (known as the Botox plant) firms and lifts the appearance of skin over time with regular use and protects future aging. Hyaluronic Acid penetrates deeply into the skin while binding water to skin cells and to be honest, just the sound of that hydration gives my glowy-goddess vibes!
Price: $49.00/SomaBeauty.co
Necessity Kit from Skin Pharm
Skin Pharm is an innovative skincare company that provides top-notch skincare products as well as cosmeceutical procedures such as microneedling and botox. They welcome appointments to their warm and friendly offices (they have three locations in Nashville, Atlanta and Dallas) with a Practice Provider in order to determine the perfect skincare routine and/or cosmetic procedure for the individual. Online shopping from their website is available as well!
Famous country artists such as Kelsea Ballerini and Maren Morris have even used Skin Pharm for their skincare needs!
Check out their Necessity Kit which includes a gentle soothing cleanser along with a mineral tinted sunscreen/moisturizer formula to help with fine lines, wrinkles, sun spots and rough texture.
If you're looking for a gift for a friend or loved one, Journ is here to help. Journ's mission is to help you feel your inspired best every single day. We do this by creating functional, good-for-you products that actively simplify beauty, health and wellness routines.
ourjourn.com
Any beauty enthusiast will relish the opportunity to save time, money, and space in their makeup bag or on their shelf by having products that accomplish more than one goal. Journ's Correct & Perfect, our first range of five color correctors—with deeply pigmented colors—simplify daily routines by neutralizing skin concerns while also helping them improve over time, with active skincare ingredients. Whether it's reducing the appearance of redness or brightening dull skin, our Correct & Perfect color correctors can help achieve natural looking, flawless skin for all skin tones.
With lockdowns being re-implemented due to emerging COVID variants, Journ ALSO is the perfect gift to give a loved one or even yourself! Not only is it your everyday moisturizer, it also quietly sanitizes by eliminating 99.9% of germs and bacteria. It's the perfect gift to remind the ones closest to our hearts to focus on self-care whether they are at home or on the go! With a blend of premium ingredients like hibiscus, jojoba, and shea butter, ALSO helps hydrate your skin with a creamy, non-greasy feel while eliminating 99.9% of germs and bacteria. Moms, dads, teens, and grandparents alike will enjoy using this soothing formula every day. The beautiful and compact packaging design, and easy-to-use flip cap makes this a perfect addition to any purse, backpack, or teacher's bag. This vegan formula meets the FDA and CDC guidelines for hand sanitizer and is paraben, sulfate, phthalate, gluten, and cruelty free. If we didn't tell you it had sanitizing properties, we guarantee you'd never guess!
Shipping is free worldwide on orders of $50 or more and otherwise it is only $7! Take 20% off orders with 2+ products w/code BUNDLE20 (Correctors Only) plus free shipping on all US & CA orders.
—
Bio
I created Journ to solve a problem for myself and for the millions of people with medium to deep skin tones and skin concerns similar to mine. As an attorney with cystic acne, I was not comfortable appearing in court or meetings bare-faced and my tedious routine still resulted in a look that was cakey and far from natural. I wanted to create something that would simplify my routine by combining skincare and cosmetics to minimize the layers I had to wear, saving me time and money. Also, it would also help achieve a natural look for people with medium to deep skin tones by focusing on their underlying skin concerns. Since our launch in September 2019, we've been delivering on this promise.
[For additional biographical information please contact me or see my personal LinkedIn page.]
Company Overview
Our mission is to make you feel your inspired best every single day. We achieve this by creating functional, good-for-you products that actively simplify your beauty, health and wellness routines. Our products help give you back time to focus on things that matter the most to you on your journey.
Company Website: https://www.ourjourn.com
Personal LinkedIn: Click here
Headshot: Click here
Contact Email: sara.shah@ourjourn.com
Expectful was designed with parents' minds in mind. With the largest library of meditation and sleep content for fertility, pregnancy, and parenthood, our app is a trusted companion on one of life's most challenging and beautiful transformations.
Expectful offers the world's largest library of guided meditations for fertility, pregnancy, and parenthood. Everything we create has a purpose and focuses on each user's unique needs, no matter where they are in the journey. Because we understand – as moms ourselves, we know that each stage creates different
emotions, hopes, and questions, so our content is personal.
You can give the gift of wellness support to a hopeful, expecting, or new mom. From nutritionists and fertility coaches to lactation consultants and pediatric sleep consultants, our experts guide and empower moms through their own unique transitions of motherhood. Expectful offers gift cards and packages tailored to whatever stage your loved one is in on their journey, or you can gift them with a 3, 6, or 12 month subscription to Expectful.
Gemma di Luna Prosecco, Sparkling Moscato, and Pinot Grigio (Italy) elegantly express the most loved Italian sparkling and white wines, with bottles as lovely as the wines they hold, at a great price/quality ratio and including charming 187s. The Moscato is from Piemonte, the Pinot Grigio is Delle Venezie, and the Prosecco is DOC. Gemma di Luna wines are distributed nationwide.
● Sparkling Moscato (7.5% ABV): SRP $14.99/750mL, $5.49/187mL
● Prosecco DOC(10.5% ABV): SRP $14.99/750mL $5.49/187mL
● Pinot Grigio DOC Delle Venezie(12%): SRP 14.99/750mL
● IG: @gemmadiluna; FB: @GemmaDiLuna
1. Milan Collection
This is malachite jewelry set from Golston, including Double-Side MalachiteNecklace, Malachite Stud Earring, and Malachite Window Bracelet
1) Malachite is a gemstone taken as a symbol to lend confidence and soundness.
2) The lace pattern brings out a feminine beauty, lending more charm to your sweetheart.
3) The fine lace stripes lend a brisk and smart look to whoever wears them.
Double-Side Malachite Necklace: golstonjewelry.com/collections/milan-collection/products/double-side-malachite-necklace
Malachite Stud Earring: golstonjewelry.com/collections/milan-collection/products/malachite-stud-earring
Malachite Window Bracelet: golstonjewelry.com/collections/milan-collection/products/malachite-window-bracelet
2. Muse Collection
This is a set of jewelry from Golston's Muse Collection, including Rose GoldVermeil Pearl Necklace, Rose Pearl Stud Earrings, and Rose Gold Vermeil PearlBracelet.
Reason why recommended:
1) Rose gold vermeil lends a soft hue and a glamorous look.
2) All 3 pieces in the recommended set come with genuine freshwater pearl as a commitment to sustainability.
3) The arctic fox avatar endows women with confidence and beauty.
Rose Gold Vermeil Pearl Necklace:https://golstonjewelry.com/collections/muse-collection/products/rose-gold-vermeil-pearl-necklace
Rose Pearl Stud Earrings: https://golstonjewelry.com/products/rose-pearl-stud-earrings
Rose Gold Vermeil Pearl Bracelet: https://golstonjewelry.com/products/rose-gold-vermeil-pearl-bracelet
Thanks
Johnny
Bio: Golston Jewelry is a jewelry brand founded in 2004, drawing inspiration from arctic fox and insisting on mindful design, ethical sources, and elaborate craftsmanship.
For Couples-
Hot Stuff Essential Oil Roll-On- $25
Hot Stuff Roll-on blend is sweet, romantic, and deeply relaxing. A warm, woody blend of sandalwood & frankincense, with the floral mix of jasmine & rose, and the incredibly sensual blend of damiana and vanilla help relax you and get you in the mood.
Company: B. Divine Aromatherapy
Lavender Love Gift Box- $48.00
Our curated Lavender Love gift box is a collection of lavender-based products that will promote relaxation and support your mood. Lavender love is full of items that are relaxing, soothing, and comforting. De-stress with the Lavender lift room spray. Spray this on your linens and sheets before bed to promote a comfortable environment. Use during a stressful workday and need a little extra calm. A Headache Relief essential oil roll-on to help you on those additional nutty days. There is something super special for bath/shower time. A lavender bath melt and divine smelling lavender soap. Your lips will have a little extra love too. Our lavender-peppermint lip balm is a customer favorite. Finally, you will find a beautiful lavender-scented sachet and hand-painted heart card by Catherine.
Lavender Love Aromatherapy Gift Box | B. Divine Aromatherapy (bdivinearoma.com)
For Him –
Manly Man Body Lotion- Price: $14
Description: Manly Man, this is for you. Hydrating and moisturizing to dry, irritated skin. Rich in Aloe Vera, organic coconut oil, vitamin e, avocado, and jojoba oil, helping to maintain moisture in the skin. Infused with cedarwood, sandalwood, vetiver, frankincense, and orange essential oils- excellent for soothing and calming the skin. Fights flaky, dry, itchy skin. Thin, light texture that is not greasy. Ideal for use as an everyday body moisturizer. Light enough to use on your face.
Manly Man Body Lotion | B. Divine Aromatherapy (bdivinearoma.com)
All products are 100% natural, made with organic essential oils, and are cruelty-free, Leaping Bunny Certified.
1. Milan Collection
This is malachite jewelry set from Golston, including Double-Side MalachiteNecklace, Malachite Stud Earring, and Malachite Window Bracelet
Reason why recommended:
1) Malachite is a gemstone taken as a symbol to lend confidence and soundness.
2) The lace pattern brings out a feminine beauty, lending more charm to your sweetheart.
3) The fine lace stripes lend a brisk and smart look to whoever wears them.
Double-Side Malachite Necklace: golstonjewelry.com/collections/milan-collection/products/double-side-malachite-necklace
Malachite Stud Earring: golstonjewelry.com/collections/milan-collection/products/malachite-stud-earring
Malachite Window Bracelet: golstonjewelry.com/collections/milan-collection/products/malachite-window-bracelet
2. Muse Collection
This is a set of jewelry from Golston's Muse Collection, including Rose GoldVermeil Pearl Necklace, Rose Pearl Stud Earrings, and Rose Gold Vermeil PearlBracelet.
Reason why recommended:
1) Rose gold vermeil lends a soft hue and a glamorous look.
2) All 3 pieces in the recommended set come with genuine freshwater pearl as a commitment to sustainability.
3) The arctic fox avatar endows women with confidence and beauty.
Rose Gold Vermeil Pearl Necklace: golstonjewelry.com/collections/muse-collection/products/rose-gold-vermeil-pearl-necklace
Rose Pearl Stud Earrings: golstonjewelry.com/products/rose-pearl-stud-earrings
Rose Gold Vermeil Pearl Bracelet: golstonjewelry.com/products/rose-gold-vermeil-pearl-bracelet
The Love by FRUITLOOTS Collection offers curated gift boxes sourced primarily from LGBTQ+, AAPI, Black and Female founded companies. It's a collection of curated gifts that you can send to all the loves in your life from spouses and crushes to coworkers and best-friends! FRUITLOOTS.com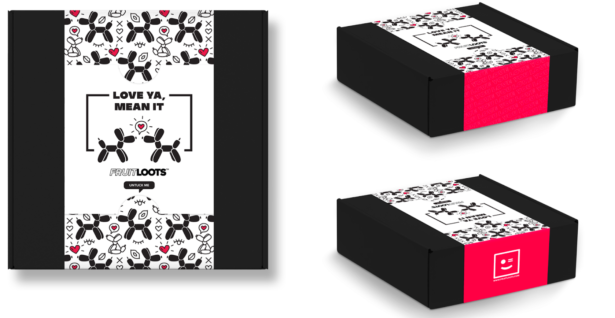 As always, each FRUITLOOTS box sleeve has surprise content underneath each of its curated box sleeves. For the "Love Box" recipients can scan a QR code to reveal the following:
o How to Write a Love Letter
o How to Make Love Inspired Cocktails
o How to Create a V-Day Surprise ball
The Love Collection marks the whirlwind return to "The World of Love" by former Bravo tv/Millionaire Matchmaker cast member, David Cruz. (Co-Founder of FRUITLOOTS). Cruz was a Matchmaker for 7 years alongside the world's most famous matchmaker Patti Stanger. David is a dating expert and coach, Wedding Officiant and and the founder of Finding Cupid.com, a dating and relationship website.
totalcoffeebase.com
Best Valentines day gift ideas
There's nothing that I love more than making my girlfriend breakfast on weekend mornings. Well, there is one thing, and that's making her some great coffee.
I use a Hario V60 dripper, but regardless of if you want to go manual or machine, one of the greatest gifts you can give your significant other is the gift of great coffee. Here's a list of excellent coffee makers for those looking to impress their loved ones:
1. Espresso machine
1. La Specialista – DE'LONGHI
2. VirtuoPlus Delux – Nespresso
3. Barista Pro – Breville
2. Non-electric espresso machines
1. Nanopresso – Wacaco
2. Flair Signature espresso maker
3. 9Barista Espresso Maker
3. Alternative brewing devices
1. Hario V60 dripper
2. Bodum Chambord French Press
3. Aeropress
4. Coffee
1. If you're making espresso, then make sure to grab yourself a medium to medium-dark roasted coffee.
2. If you're making an alternative brew, like Aeropess or pour over, get some light to medium roasted coffee.
3. Whatever you do, try to buy recently roasted coffee beans, then grind them yourself and use the grounds immediately. If you don't have a grinder, ask your supermarket or your local coffee shop to grind them for you!
Perfect gift for women this Valentine's Day – it's comedic, relatable and unlike anything else on the market right now. It's called The Ins and Outs of My Vagina: A Penetrating Memoir.
Here's the synopsis:
The sexy, the funny, the humiliating, the gross, and a whole lot more!
Karin Freeland: a wife, mother of two, and business professional turned life coach. Why would she ever decide to write The Ins and Outs of My Vagina: A Penetrating Memoir? As she explains, her story is "about growing up and floundering through puberty, learning to experiment sexually, accepting your body, finding love and creating life, and trying your damnedest to have an orgasm before you reach fifty."
Pubic hair. Ovarian cysts. Yeast infections. First period. Roast beef lips. Strange secretions. Burning genitalia. Frat-boy fiascoes. Brazilian wax. Torn labia. The Big O..
For Karin, lady parts are a total mystery, and she doesn't understand why no one ever talks about them or explains the real pleasures and pitfalls of a woman's journey. To get her through her trials and tribulations, she forms a fragile relationship with V, her vagina, who may or may not have her best interests at heart.
A portion of the proceeds from the sale of this book will benefit the Alliance for Period Supplies and help provide menstrual products to people in need. www.allianceforperiodsupplies.org
BestLivingTech.com has put together the following list of the latest products to help aging adults embrace independent living.
1. Heart Health. Kardia is a convenient way for you and your doctor to quickly access, track and analyze your heart's health and is clinically-proven and FDA-cleared.
2. Bath to bedtime ease. This is the onlyTray you need. Expands up to 42.5″ to fit any size tub and with height adjustable foldable legs transforms easily to a bed tray for the ultimate comfort.
3. Stay Hapbee!Hapbee allows people to choose how to feel anytime, anywhere! Say I love you by gifting aging loved ones a low-energy electromagnetic field necklace that emulates specific magnetic fields to produce desired feelings in the body like happy, alert, focus, relax, calm and sleepy.
4. Clean Ease. The iRobotBraava jet Mopping Robot tackles dirt and stains in hard-to-reach places, like under kitchen cabinets and around toilets. Just attach a Braava jet Cleaning Pad and the robot automatically selects wet mopping, damp sweeping, or dry sweeping. Braava jet is designed to clean hard floors including hardwood, tile, and stone.
5. Who's at the door? Give loved ones the gift of safety by usingRing to know who is visiting with an alert on their smartphone
6. Stay connected. TheLoop to keep up with the whole family via video chat.
7. A breath of fresh air. ThePureZone safely sanitizes the air in your home or office in a few short hours making it more breathable, enjoyable, and even healthier.
8. Heat things up.The Nest Learning Thermostat has an easy-to-read display, and will help make your home not only smart but energy efficient.
9. Breathe easy.The iHealth Air Wireless Pulse Oximeter lets you measure your blood oxygen level, pulse rate and perfusion index. Its clinically tested, HIPPA compliant and FDA approved for reliable results.
10. Light up their world! The Dimmable Motion ActivatedBed Light only lights up when the sensor detects your movement, and automatically turns off when you leave, further improving power efficiency and saving energy.
11. Show them support. Support loved ones even when you can't be with them with the Duality™ Gray Purple Hybrid™Floating Shelf With Towel Holder & Grab Bar. The stylish all-in-one shelf accessory makes for a safe and classy new feature to add to their home this Valentine's Day.
12. Add some color. TheChroma Grab Bar that comes in a variety of colors and finishes, adding a charismatic but functional and tasteful safety enhancement to any part of the home.
Gittit
Never go anywhere without your favorite sounds again! This bluetooth speaker from Gittit is the perfect gift idea for those who find relaxation in listening to their favorite sounds. Every speaker is waterproof which gives you peace of mind in knowing that you can listen in the shower, by the pool, while you cook in the kitchen, etc. and water splashes or occasional falls will not ruin your experience. This speaker version is equipped with a FM radio so even if you can not connect your bluetooth device at the time you can still enjoy sounds of your favorite local station. You'll love how long the battery lasts after charging and the top sound quality! With this speaker from Gittit, take control of your listening experience!
View this speaker and other versions of it in our collection at :
gittit.com/collections/all
EcoFlow, a leading brand in portable power stations.
About RIVER mini:
Industry-leading fast charging With EcoFlow's X-Stream technology, the EcoFlow RIVER mini supports AC input up to 300W and can be recharged from 0% to 100% in 1.5 hours (similar products typically take four to eight hours). It also supports solar and car input, both up to 100W, and takes three to six hours and 3.5 hours to be fully recharged respectively.
Functional and aesthetic design The design of the EcoFlow RIVER mini is the masterful combination of both aesthetics and function. The EcoFlow RIVER mini can simultaneously power seven devices with its one AC port, one DC/car port, three USB-A ports, one USB-B port and 15W wireless charging. Its jet-black exterior and subtle curves give it a futuristic look and an overall modern aesthetic, making it easily adaptable as part of the décor at home or at work, as well as any outdoor scenario.
Powers 90% of consumer electronics With a rated output of 300W, the EcoFlow RIVER mini features the X-Boost technology, which allows it to power some 600W devices. That means the EcoFlow RIVER mini, compact as it is, can power 90% of consumer electronics including laptops, televisions, desktop computers, fridges, vacuum cleaners, and so on.
Even quieter than the library The EcoFlow RIVER mini emits between 38 to 44 decibels at one-meter distance when running and recharging, which is equivalent to the sound level of a library. The low sound level of the EcoFlow RIVER mini makes it suitable for use in public spaces like a library or a café.
DIY Macrame Handbag Kit.
Why this product?
• THERAPEUTIC: It is fun and relieves stress. It can calm and relax your mind. It also improves your confidence and helps in self expression and delayed gratification.
• DIY KIT: This Macrame DIY Kit contains everything you need to complete this beautiful bag! BONUS materials included for making a matching bracelet , so you can flaunt them both together
• MACRAME INSTRUCTION: This DIY Macrame kit includes easy step-by-step Macrame Pattern Book with Instructions and Pictures along with easy to follow Macrame bag DIY tutorials videos.
• VERSATILE: Boho Chic Bag is Perfect to be worn with jeans, T-shirts, jackets, skirts and it holds just what girls need like lip-gloss, eye glass, compact, small comb, mascara, mobile phone, and mini-wallet. This bag can handle weight upto 800 grams.
• USAGE: Macrame Handbags for Women can be used in Daily life, travel, vacation, dating, party, and even as Beach Bags for Women. Perfect women and girl's accessories for all seasons
www.amazon.co.uk/CrafTreat-Macrame-Kits-Adults-Beginners/dp/B09L7XQ3TC
Ps
Priya
www.thecraftshop.in
www.craftreat.com
www.mycraftschool.com
Owned and operated by Zuri Battle, Holistic Wellness LLC provides Cryoskin – a noninvasive body treatment for slimming, toning, and facials, which decreases fat, reduces cellulite, and boosts collagen and elastin production. Therapeutic massage is also offered through a range of modalities (such as Swedish, Swedish Deep Tissue, Craniosacral, Shiatsu, Acupressure, Aromatherapy, Aromapoint Therapy, Quantum Touch, Sports/Rehab Massage, Hot Stone, and Chair Massage for events).
Since Cryoskin body treatments are so popular and effective, Zuri offers them at a discounted rate in packages of 5, 10, 15, and 20 treatment sessions. Zuri also offers a Zen Den Membership to massage clients which is a monthly, 90 minute, in-office massage membership with no application or cancellation fees.
VALENTINE'S DAY GIFT GUIDE
Valentine's day is around the corner. 14th February is celebrated as the official day for the people in love. On this day, people show their love, affection, and gratitude by showering their loved ones with gifts. Although it is just not for couples, it can be celebrated between two best friends, between parents and children. Well, it is all about love and gifts on this day.
Here is a short valentine's day gift guide-
1. Chocolates
Loved by all, denied by none. Chocolate can be the best and the most thoughtful gift on valentine's day. One can gift one Ferrero Rocher box or a box of truffles. One can also be thoughtful by buying a few imported chocolates and putting them all in a decorative box with ribbons and a card. This gift can be really thoughtful.
2. Cosmetics
If gifting a woman, nothing can make her happy than a matte Maybelline or Lakme lipstick. One can also give a cosmetic box as a valentine's day gift. Cosmetics can be classic and bold, and also it is a good investment since they can be used in the long run as well.
3. Perfume
There is a huge variety of perfumes sold in the market, but not all of them can fit one's personality. Gifting perfume to someone based on their personality can really make them feel happy and will show how thoughtful you are. People like it when someone notices the small things about them. Thus, gifting perfume to someone based on their personality can be a really good gift on valentine's day.
4. Books
Books are a very good gift for valentine's day. One can choose a romantic book and highlight a few quotes from the book. Other than that, a book can be the best gift for someone who loves to read. Thus, a romantic and cliché novel can be a good valentine's day gift.
5. Watch
A watch can be a good gift because it will be like a daily reminder of you to that person. A watch makes a good gift because it serves a good purpose; it can be functional and can boost up someone's confidence. Also, it is a good investment since it can be worn every day. A watch is sold in variety, and it can easily fit in one's budget.
Other than these gifts, one can also gift a bouquet of flowers and cards along with these gifts. This can show how thoughtful someone is.
—
With Best Regards:
Atish Ranjan
Website: https://www.techtricksworld.com/
1. UPLIFTING BACK-REST PILLOW
ergofurniture.com.au/product/uplifting-back-rest-pillow/
Description
First, at this price range, the Uplifting back-rest pillow provides many benefits to the people who are working by sitting all day in their home, office, or any other workplace.
First, at this price range, the Uplifting back-rest pillow provides many benefits to the people who are working by sitting all day in their home, office, or any other workplace.
• Offers a comfortable and ergonomic solution to enhance our posture.
• Helpful while sitting up in bed reading, studying, watching TV, working on a computer, or using our mobile phones.
• Especially supports our upper body, neck, and head.
• Environmental friendly: Made with chemical-free materials
2. Sierra Electric Desk
ergofurniture.com.au/product/sierra-electric-desk/
• Available in various sizes according to user needs.
• It comes with a dual smooth & noiseless motor to adjust the height precisely to provide an ergonomic working experience.
• It Could be used as a sitting and standing desk in your home or office with its precise height adjustable feature..
• It Comes with a touch controller, and you can able to set your three preferred desk heights.
• Its sturdy aluminum frame can manage load capacity up to 125kg.
• It offers a cable management tray, child lock feature, and above all, the installation is easy and simple.
3.Lima Height Adjustable Sit Stand Desk
/ergofurniture.com.au/product/lima-sit-stand-desk/
• This lightweight desk comes with a manual smooth hand-wind operation for precise height adjustment.
• Available in various sizes for different desktops.
• A strong and steady aluminum-made frame can manage up to 70kg and its flat feet offer more stability to the desk.
• Specially designed for all work environments so you can use this desk at your home or in your office..
• simple and easy assembly on our own.
• Value for money with its 3 years of warranty.
4.Actifeet tiltable footrest
ergofurniture.com.au/product/actifeet-footrest-tiltable/
First, at this price range, the Actifeet tiltable footrest offers many features to the customers who are working by sitting all day in their home office or any other workplace.
• The inbuilt back and forth rocking motion function helps you to give a workout to your calve muscles and the ankle when you are sitting.
• Improves the blood circulation to the legs when you are moving back and forth.
• The Non-skid surface helps you to keep your feet comfortably on its surface.
• The polyurethane steel built helps for sturdy and long-lasting function with a 1-year warranty.
• Easy to use and clean.
Via David Parker
From : ErgoFurniture
ergofurniture.com.au/
Exclusive Memorabilia
A lot of great rugby themed valentines gift idea.
For England fans there are rugby shirts signed by Jonny Wilkinson, Martin Johnson and Jason Robinson -www.exclusivememorabilia.com/rugby-memorabilia/jason-robinson-jonny-wilkinson-martin-johnson-signed-england-shirt-deluxe-frame.html
"This England Rugby shirt has been signed by England's Rugby World Cup heroes, Jonny Wilkinson, Martin Johnson and Jason Robinson. Johnson captained the side, while Robinson scored England's only try and Wilkinson kicked all the remaining points"
For All Blacks fans, signed Sonny Bill Williams Shirt – www.exclusivememorabilia.com/rugby-memorabilia/sonny-bill-williams-signed-new-zealand-shirt-superior-frame.html
"Williams won 58 caps for the All Blacks and was part of the teams that won the 2011 and 2015 Rugby World Cups. He is only the second person to represent New Zealand in rugby union after first playing for the country in rugby league and is one of only 21 players to have won the Rugby World Cup twice"
Gareth Thomas signed photos for Wales fans – www.exclusivememorabilia.com/rugby-memorabilia/gareth-thomas-signed-wales-rugby-photo-framed.html
"Gareth represented Wales in both rugby union and rugby league. He was the most capped Welsh rugby union player with 100 appearances, until he was overtaken by Stephen Jones in 2011"
And signed rugby balls – www.exclusivememorabilia.com/rugby-memorabilia/jonny-wilkinson-signed-rugby-ball-england.html
"Commemorate Jonny's amazing drop-kick in the dying seconds of the 2003 World Cup final won the game 20-17 against Australia"
Give the gift oforganization and time savings to the one you love. Whether it's someone wholoves to cook and needs to keep their spices organized and easily accessible, abusy and on-the-go family that needs to keep their vitamins and prescriptionsneatly in one place, or a crafty loved one who wants their crafts stored alltogether, the Cabinet CaddySNAP! is the perfect Valentine's Day gift. The Cabinet Caddy SNAP! is a new and improved pull-and-rotate organizer for spices, prescriptions/vitamins,essential oils, crafts and much more. With its sleek design and threeadjustable snap-in shelves that pivot for easy access to any item, theCabinet Caddy SNAP! is perfect for cabinets or countertops.
Here'sa quick video, to learn more about this new productthat just became available in October: www.youtube.com/watch?v=_8eAvWTP794
You can also go to inspiredpdg.com or Amazon.com to buy one (or two).