Jadore Gifts are experts in providing bespoke, heartfelt, and affordable jewellery gifts for your loved ones.
Jadore Gifts have hundreds of designs and are delighted to share a rundown of their top 20 bestsellers with you – the perfect way to put your feelings into words this Valentine's Day.
To My Special Someone – Love Knot Necklace £49.00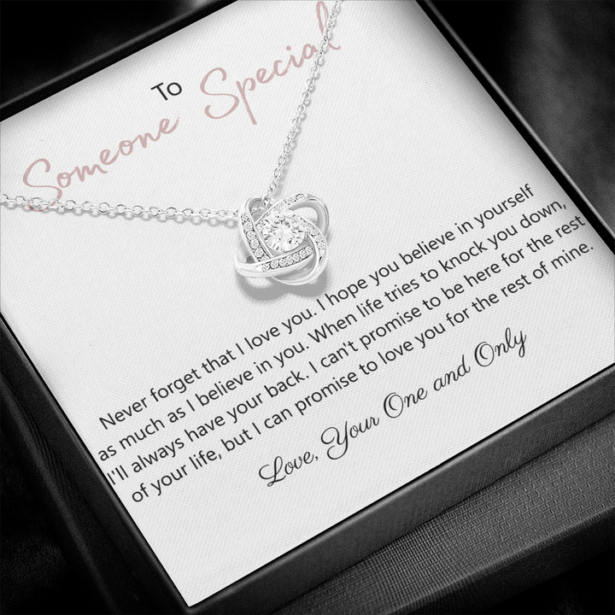 https://jadore-gifts.com/products/jadore-gifts-sssablkn?variant=41499013415112
To My Wife – Love Knot Necklace £49.00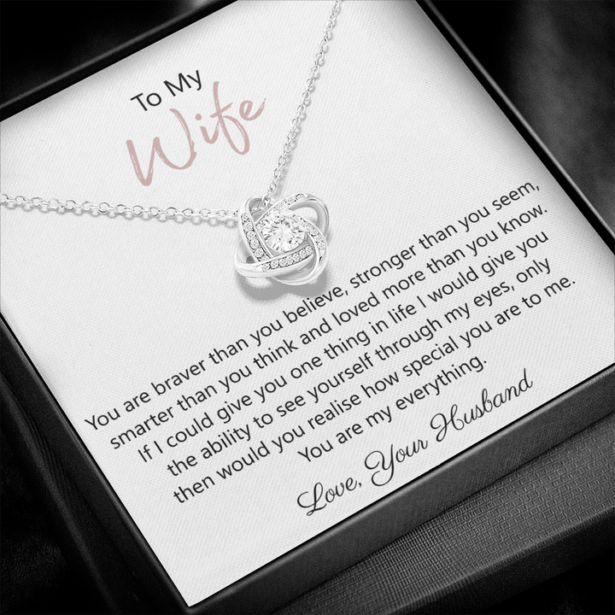 https://jadore-gifts.com/products/jadore-gifts-twidlkn?variant=41497585942728
To My Beautiful Girlfriend – Love Knot Necklace £49.00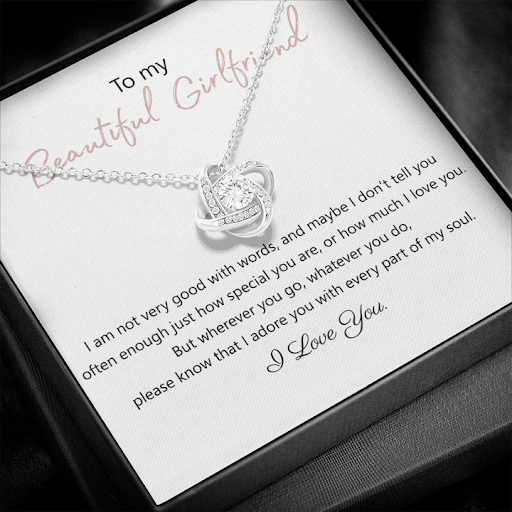 https://jadore-gifts.com/products/jadore-gifts-bgwyglkn?variant=41502954750152
To My Future Wife – Love Knot Necklace
https://jadore-gifts.com/products/jadore-gifts-fwdkllkn?variant=41499698888904
To My Girlfriend – Love Knot Necklace £49.00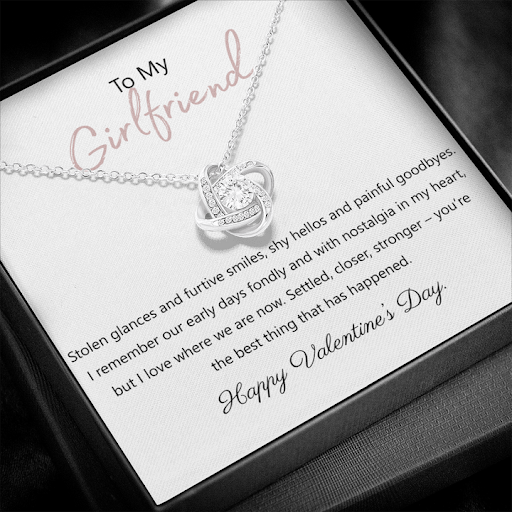 https://jadore-gifts.com/products/jadore-gifts-tmgsglkn?variant=41502289952968
Happy Valentines – Love Knot Necklace £49.00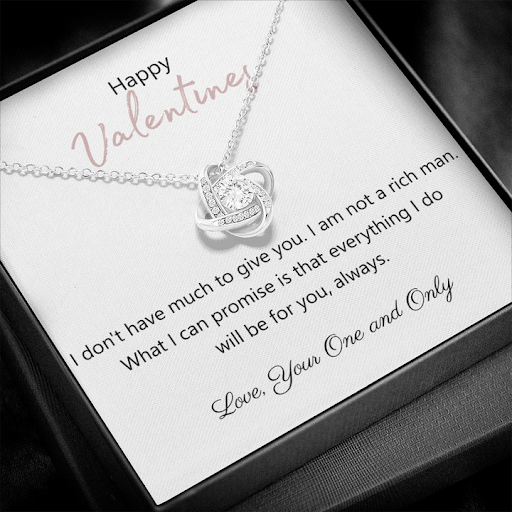 https://jadore-gifts.com/products/jadore-gifts-hvnrmlkn?variant=41499632206024
Especially For the One I Love – Love Knot Necklace £49.00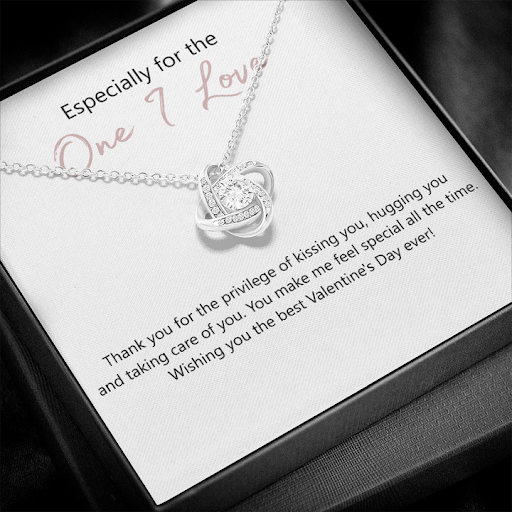 https://jadore-gifts.com/products/jadore-gifts-toilkhtlkn?variant=41498609221832
Always and Forever – Love Knot Necklace £49.00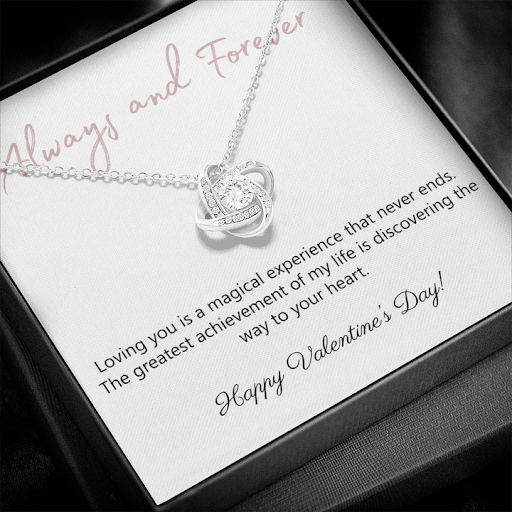 https://jadore-gifts.com/products/jadore-gifts-aafmelkn?variant=41498396229832
Our First Valentine's Day – Love Knot Necklace £49.00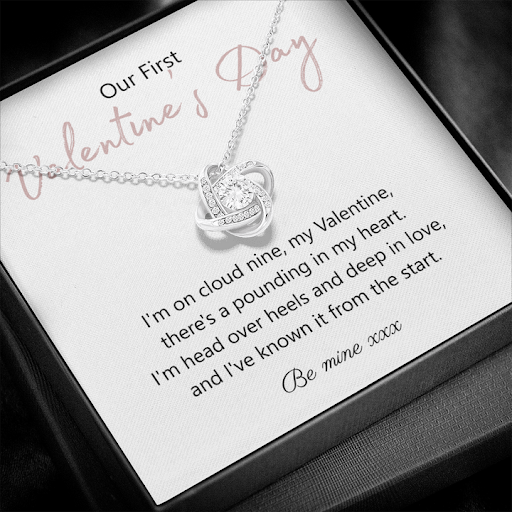 https://jadore-gifts.com/products/jadore-gifts-ofvcnlkn?variant=41499840053448
To Someone Special – Love Knot Necklace £49.00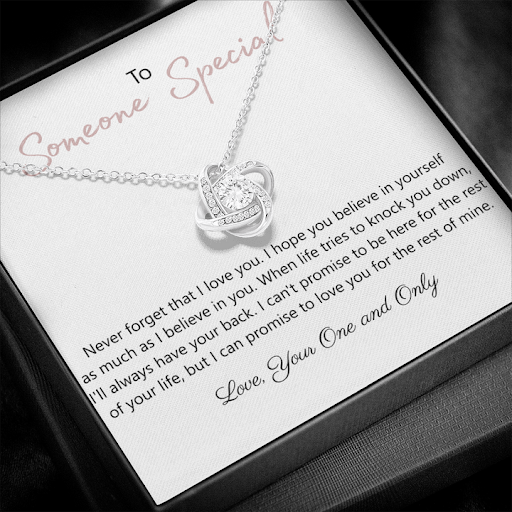 https://jadore-gifts.com/products/jadore-gifts-ssnflkn?variant=41495187554504
To My Love – Love Knot Necklace £49.00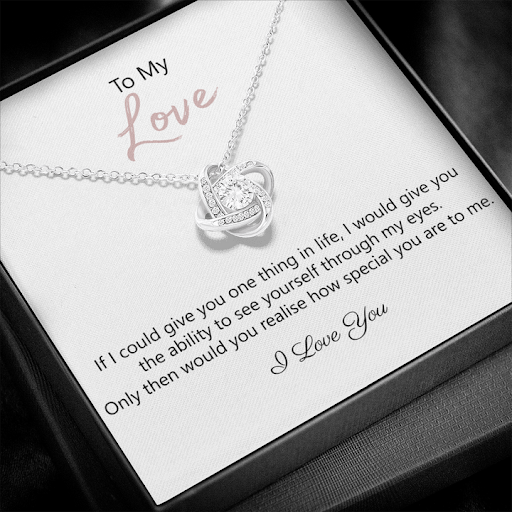 https://jadore-gifts.com/products/jadore-gifts-tmlotlkn?variant=41497642926280
For My Girlfriend – Love Knot Necklace £49.00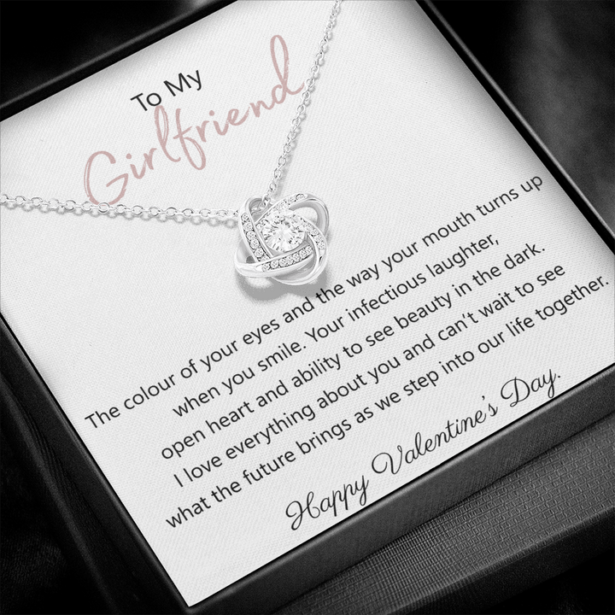 https://jadore-gifts.com/products/jadore-gifts-fmgsmhlkn?variant=41499083079880
To My Soulmate – Love Knot Necklace £49.00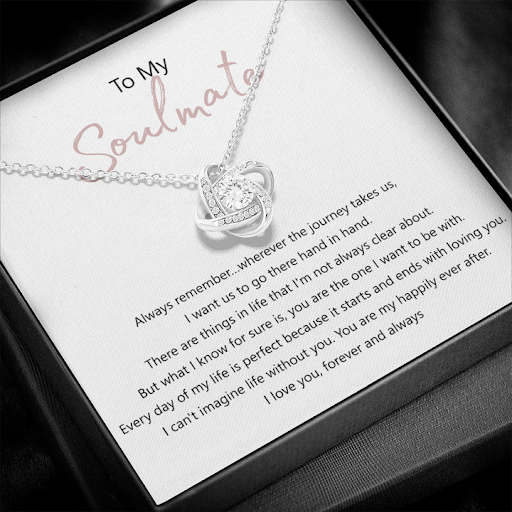 https://jadore-gifts.com/products/jadore-gifts-tmshihlkn?variant=41498184712392
To My Super Sexy Valentine – Love Knot Necklace £49.00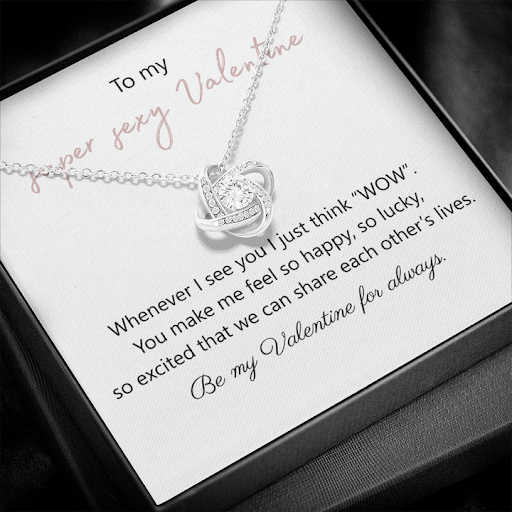 https://jadore-gifts.com/products/jadore-gifts-ssvwowlkn?variant=41502968611016
To My Incredible Girlfriend – Love Knot Necklace £49.00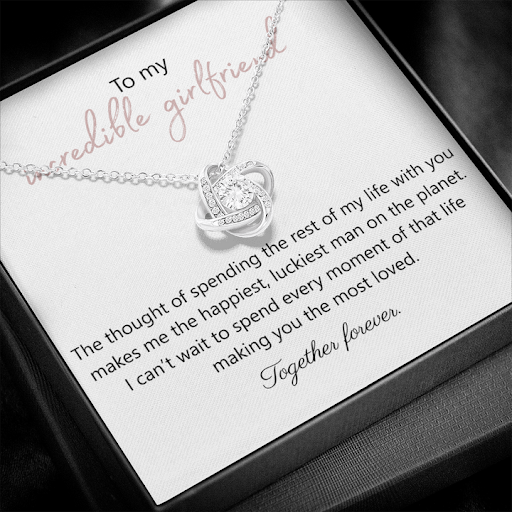 https://jadore-gifts.com/products/jadore-gifts-ighlmlkn?variant=41502835441864
To Someone Special – Love Knot Necklace £49.00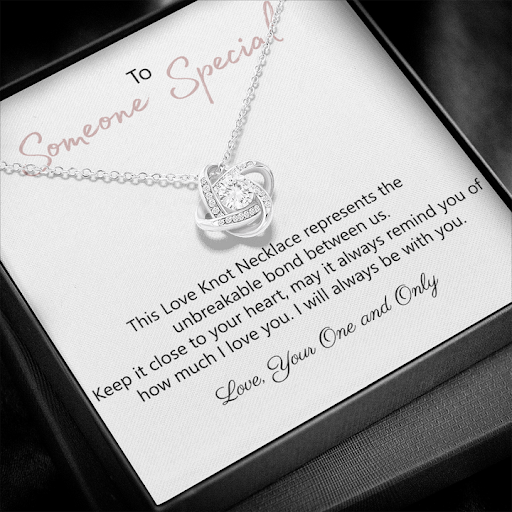 https://jadore-gifts.com/products/jadore-gifts-ssublkn?variant=41495236346056
To My Lovely Wife – Love Knot Necklace £49.00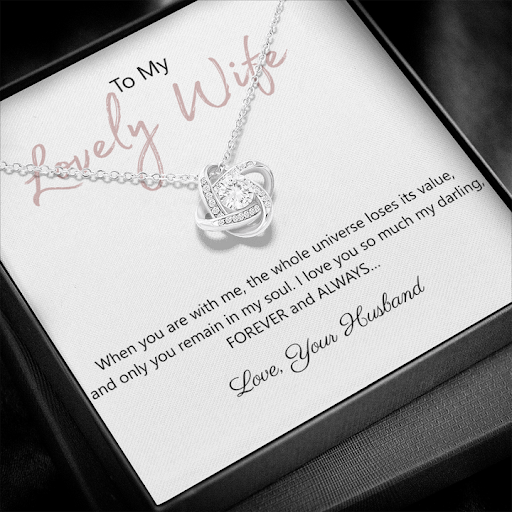 https://jadore-gifts.com/products/jadore-gifts-twfaalkn?variant=41497627721928
Always and Forever – Love Knot Necklace £49.00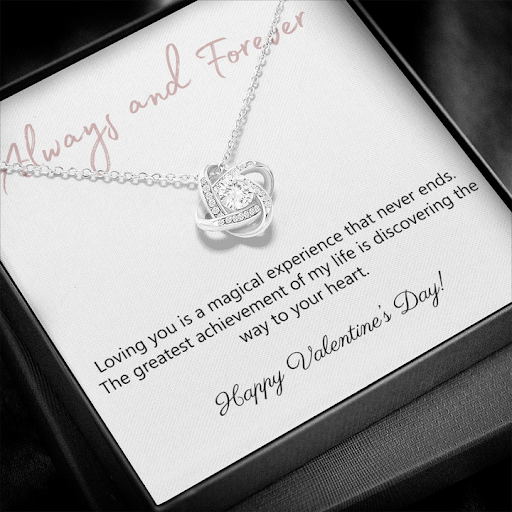 https://jadore-gifts.com/products/jadore-gifts-aafmelkn?variant=41498396229832
To My Future Wife – Love Knot Necklace £49.00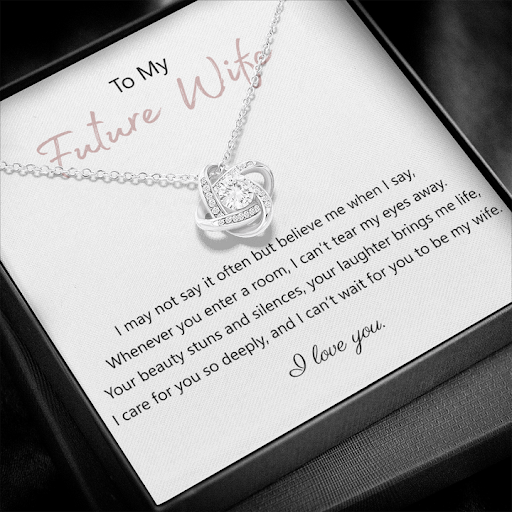 Mytri Wellness "2 absolutely brilliant gift sets… for him & for her!" mytriwellness.com
2 Mytri Wellness best selling gift sets for him & her. They were huge for them last Valentine's Day and over Christmas.
Mytri Wellness.
The idea that customers are starting to reject chemical-laden, artificial products and move to natural more organic, natural-based products has provided a platform to promote the idea of vegan wellness products.
We are always looking for new ways to better our planet and strive to use a wide range of eco-friendly materials for our products such as wood for our gift set boxes which can be repurposed after use. All of our soaps & creams are made with natural ingredients and cold-press methods ensuring the highest quality out of the box. Each product we provide is vegan-friendly and cruelty-free.
Product Info:
Women's Luxury Gift Set – £38
A self-care luxury hamper from our Inspired by Ayurveda collection.
Relax, Heal and Rejuvenate with a selection of our favorite products that include all-natural, vegan-friendly, pure essential oils and handmade skincare products.
The hamper contains – Aloe Beauty Cream, Almond Rose, Kumkumadi Soap, Ylang Ylang Room Diffuser, Lemongrass Essential Oil, and Hand sanitizer.
Packaged in a reusable box that can be repurposed long after use.
Mens Luxury Gift Hamper – £38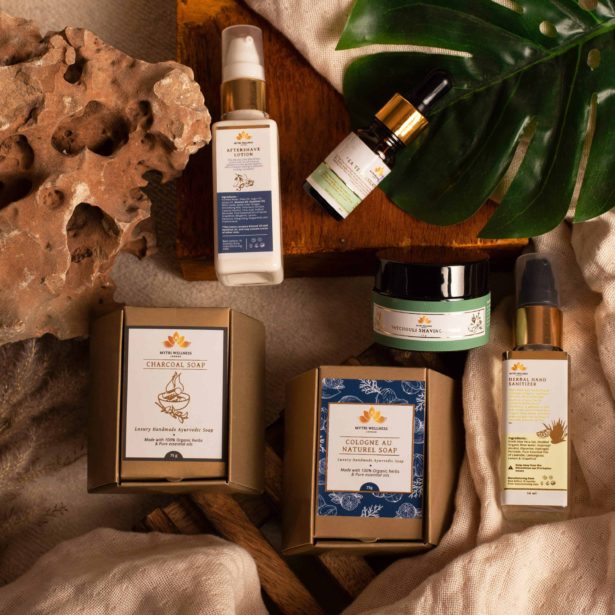 This Luxury Ayurvedic Gift Hamper aimed towards men contain all-natural, Organic, Pure essential oils and handmade products including – Hand sanitizer, Patchouli shaving soap, charcoal soap, Cologne soap, After shave lotion, and Tea tree essential oil.
This Gift Set contains 6 different vegan-friendly & Ayurvedic-inspired products and comes in a gift box made of recycled wood, with biodegradable plastic made from plant extracts.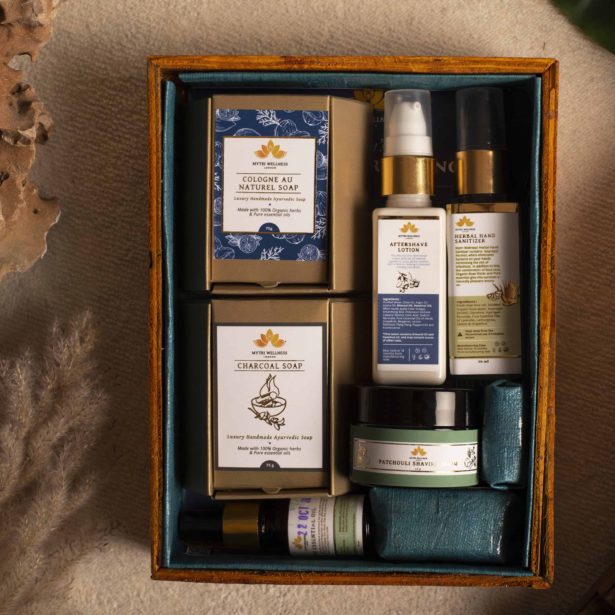 This Gift Set contains 6 different vegan-friendly & Ayurvedic-inspired products and comes in a gift box made of recycled wood, with biodegradable plastic made from plant extracts.

Achedaway… a product for massage & recovery
Achedaway are a company developing tech products for massage & recovery.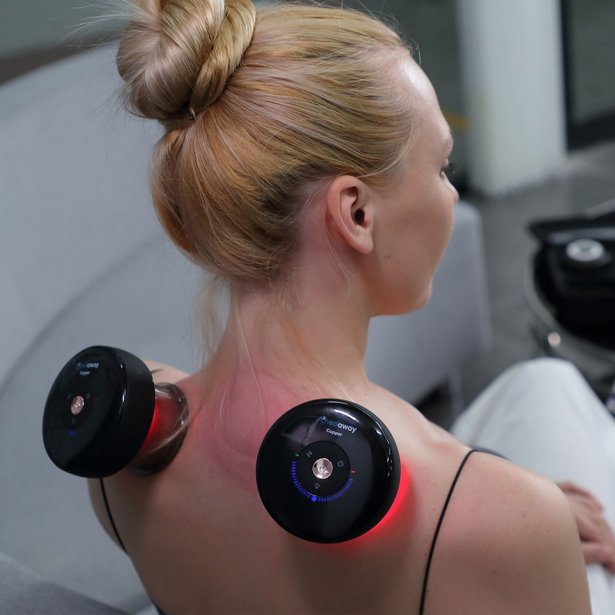 Nowadays, lots of men & women are working in offices sitting all day long, which usually causes low back pain, especially when sitting in a bad posture. Achedaway have a cupping therapy game-changer for at-home self-cupping massages, which can relieve back pain instantly to solve this problem. I think it could be a great gift for Valentine's Day!
With this product, users do not need any professional technique because this device is smart enough to be their personal cupping expert. It's convenient because users can Lie down and enjoy a cupping massage through a couple of simple touches on the phone screen (APP control). And the device is switchable regarding the cup sizes, intensity levels, cupping length(duration) and suction modes, so men & women can tailor their own needs according to their fitness levels and current body conditions. We also integrated dynamic cupping tech and red light therapy in the device to provide a less hurtful cupping experience, and which helps people recover faster regarding the cupping marks.
Give the gift of romance in the Caribbean this Valentine's Day with a book celebrating compelling culture, fabulous food and emerging romance.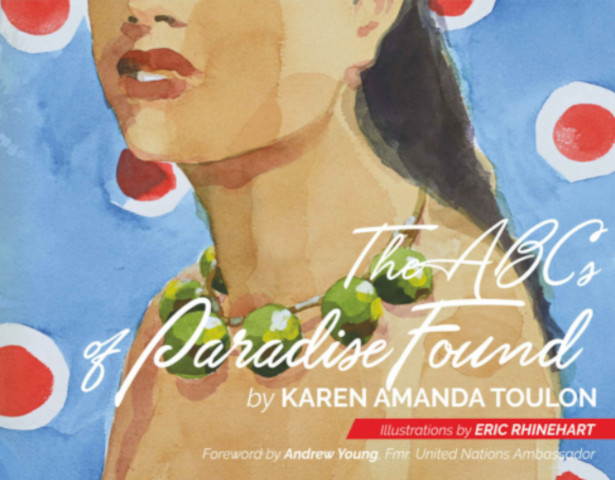 A woman and a man meet by chance on the beach in the Caribbean. Over the 26 letters of the alphabet, they explore the island and discover more about each other and themselves.
Accompanied by 26 stunning original watercolor illustrations by artist Eric Rhinehart, "The ABCs of Paradise Found" by author Karen Amanda Toulon is a keepsake book that readers will be able to read over and over again.
Read "The ABCs of Paradise Found" to each other with a cocktail or a glass of wine. We bet you'll never make it to the letter Z.
A perfect lasting gift for Valentine's Day or birthday for someone special in your life that embraces romance, travel, culture, island life, and food.
"The ABCs of Paradise Found" $ 29.95
available on Wordeee.com and wherever books are sold
The ABCs of Paradise Found by Karen Amanda Toulon (Author), Eric Rhinehart (Illustrator)
A keepsake book, The ABCs of Paradise Found takes you on an emotional and visual journey that you will want to read and enjoy over and over again.
A woman and a man meet on a beach in the Caribbean. That chance encounter turns into a journey of discovery: of self, of another, and of the island—which has a personality all its own.
Accompanied by beautifully rendered watercolor paintings, there will be stunning details to consider. Deep sea dives. Primordial rain forests. Night witches. Dawn carnivals.
He learns about the ingredients of the national dish and where runaway slaves hid. She learns he has a scar and a wicked smile.
But what you won't learn are their names. Or ages. Professions. Political leanings. Or why they have ended up where they are.
There will be no interruptions by deadlines, appointment updates or other demanding distractions.
The woman wonders at one point, "Where is this going?" and we are grateful that we are along for the ride.
Valentine's Day Gift ideas from – ALPHAGREEN.io
Alphagreen.io is a next-gen e-commerce platform for the alternative health and wellness industry. They've got a product range that might pique your interest for your Valentine this year.
Valentine's Day can bend beyond the commercial borders of the day giving a gift that will not only entice and scintillate but also spread wellness in and out of the boudoir. Alphagreen.io has a range of suitable products on their website, including Foria which have created a holistic range of CBD sexual wellness products for your pleasure. Gorgeous gifts for you and your partner to enjoy together!
Foria has all their bases covered:
• Vegan Friendly
• Ethically Sourced
• Forest Friendly
• Organic
• No Parabens/Sulfates
• Broad Spectrum CBD
• THC Free
• Lab Tested
Alphagreen.io has something for everyone from the Foria range, which you can review here.
Alphagreen provides a curated portal for leading quality CBD wellness brands. Working closely with established and trustworthy products from around the world, we deliver best results for anxiety, pain, stress, sleep, beauty and overall well-being.
TheFoodMarket.com work with small independent food and drink merchants who are all experts of their field and obsess about provenance! They love to Gift Big and Shop Small.
A few of our favourites from TheFoodMarket.com below will inspire and perhaps be exactly what they would love this Valentine's Day –
These are our top picks for gifting-
Rose flavoured dark chocolate truffles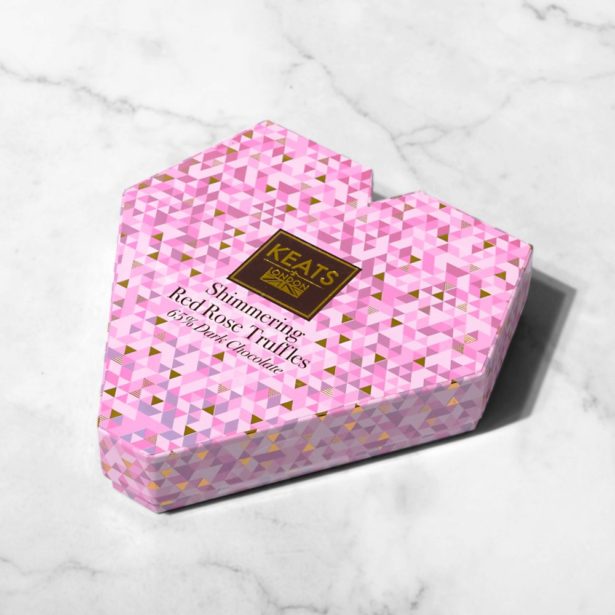 Horse Guards Gin in a heart gift box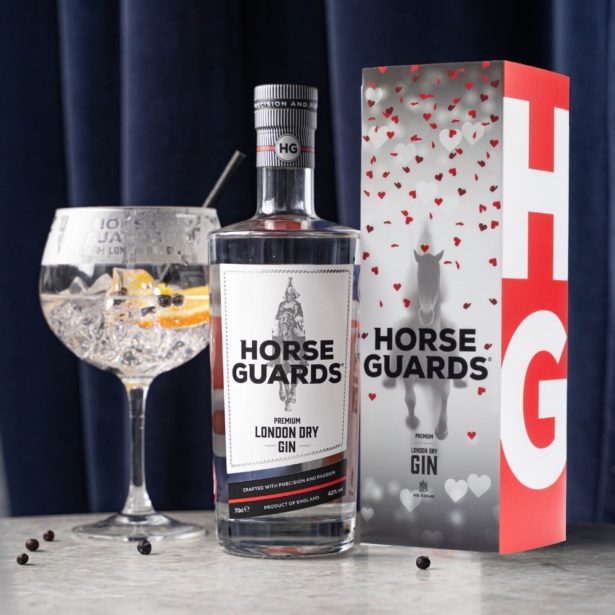 Aperol Spritz Gift Set by Cocktail Crates – Luxury Cocktail Box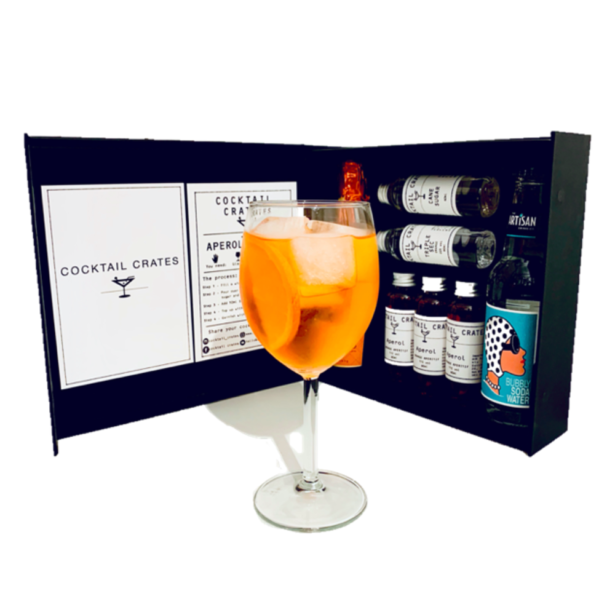 Spicy 'Chilli Lovers' Cheese & Jam Gift Box

Cheese, truffles and Sparkling Rose Hamper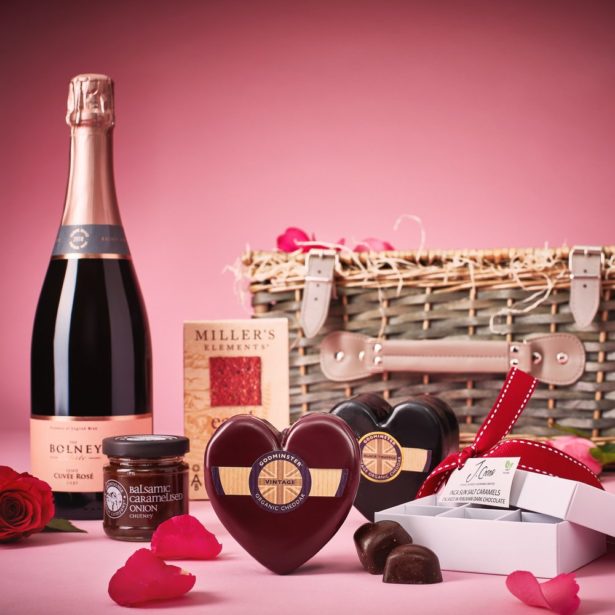 And similarly for a night in-
Gourmet Cheese & Wine Hamper with Selection of British Charcuterie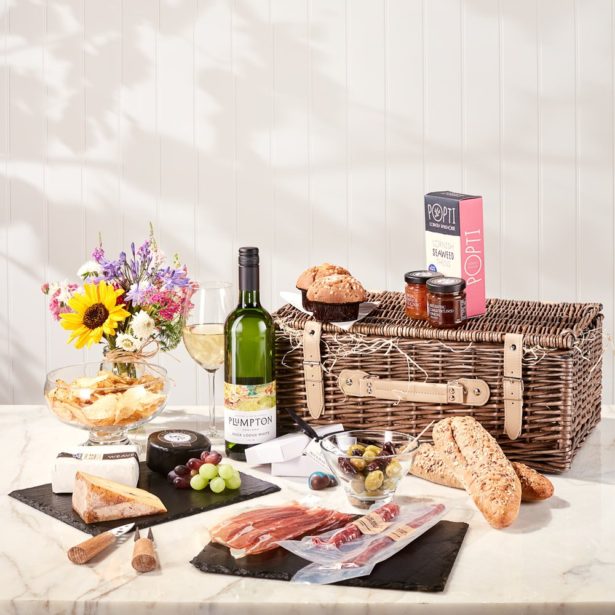 Italian Meat Pizza Kit by Doughboys Pizza – Make Your Own Pizza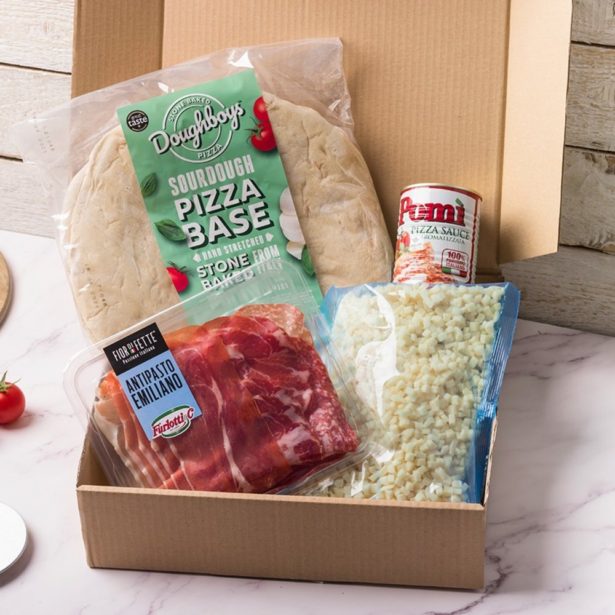 Lessiters Hand Finished Swiss Assorted Chocolate Truffles 77 Pieces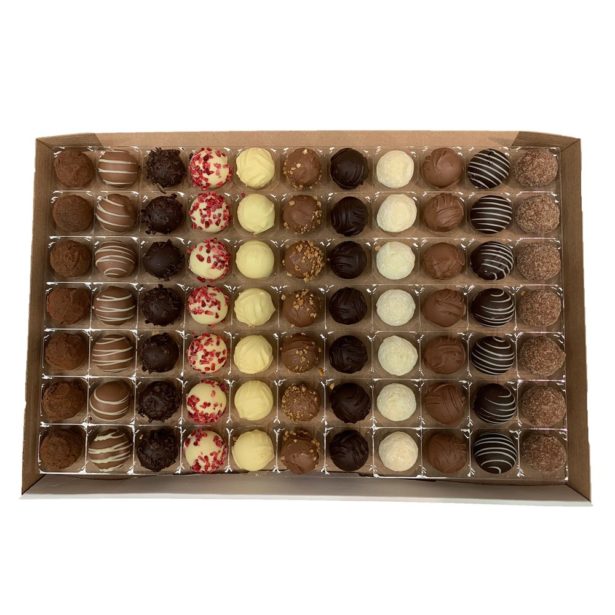 Sweet Treat Hamper by Delicario with Hot Chocolate Flakes, French Biscuits & Hazelnut Spread – Christmas Treat Hamper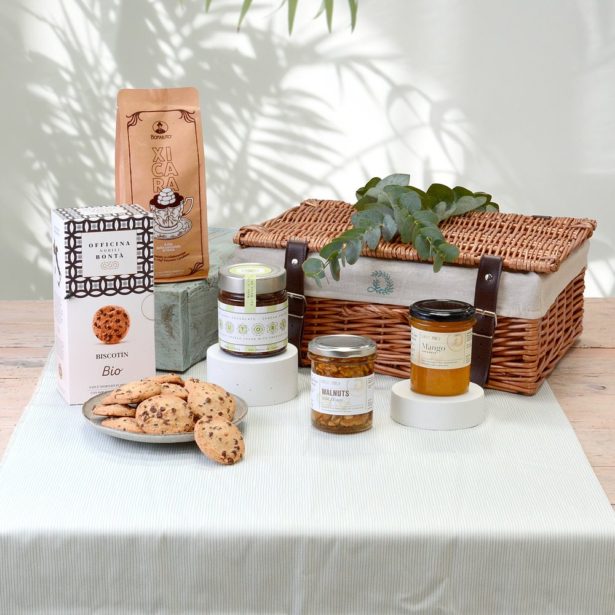 'The Fondue Night' Fondue Cheese & Champagne Set by Champagne+Fromage with Vacherin Mont D'or & Crackers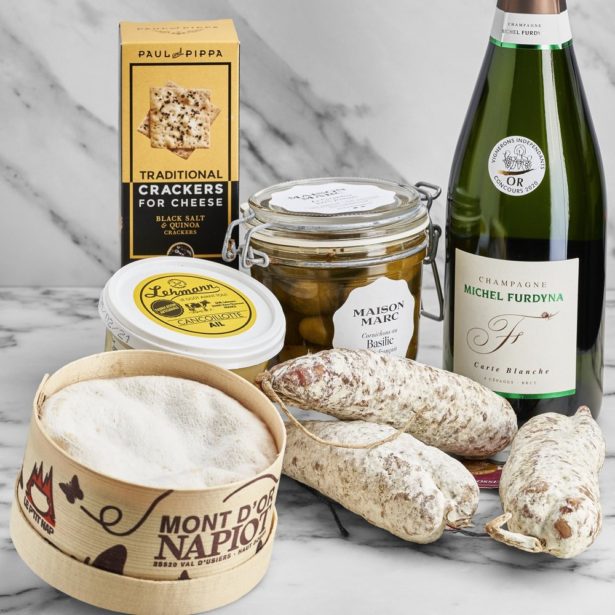 TheFoodMarket.com is an online food & drink marketplace filled with a range of natural, gluten-free, vegan and organic products, sold by small and independent businesses. Sign-up to our newsletter for 10% off your first order.
Reading the ingredients of your favourite jar of sauce shouldn't be a chemistry lesson — it should make your mouth water! We're on a mission to do just that…
TheFoodMarket.com celebrates fine quality, natural and organic food that's produced and sold by small, independent merchants. If it's made responsibly, sourced sustainably and isn't pumped with additives, it will be welcomed into our market with open arms.
These are products that you won't find in your local supermarket. From every day staples and health foods to indulgent, occasional treats, wines and cheeses, your new favourite foods are waiting to be discovered at TheFoodMarket.com.
If you're a producer or retailer interested in selling through us, please email us at sell@thefoodmarket.com with your name, company name and contact details and we'll be in touch.
For "Her" & Now A Duo so for "Him" too! distinctivewash.co.uk Detergents & Luxury Handmade soaps!
Rugbytake5 is the promotion code – minimum spend of £16 which also includes the FREE delivery so their full sized packs will be delivered to your home under the promotion are only be £11.99 (valid until the end of March 2022)
Distinctive launched the worlds first masculine detergent.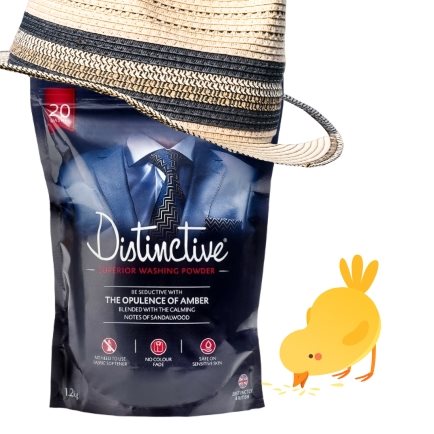 Distinctive also sell fragranced handmade cold pressed soaps and fabric and room sprays.
Superior *Biological* designer label-safe formula (accelerated cleaning for a mixed load wash at 30/40).
Thier masculine product is fragranced with the opulence of amber balanced with the calming notes of sandalwood for the ultimate in seduction. Its a base fragrance so it won't clash with your usual aftershave.
Combined with their wonderful feminine products you now have the option to buy for Him this Valentine's, for her or for both!
Its not unusual for girsl and guys to use either product!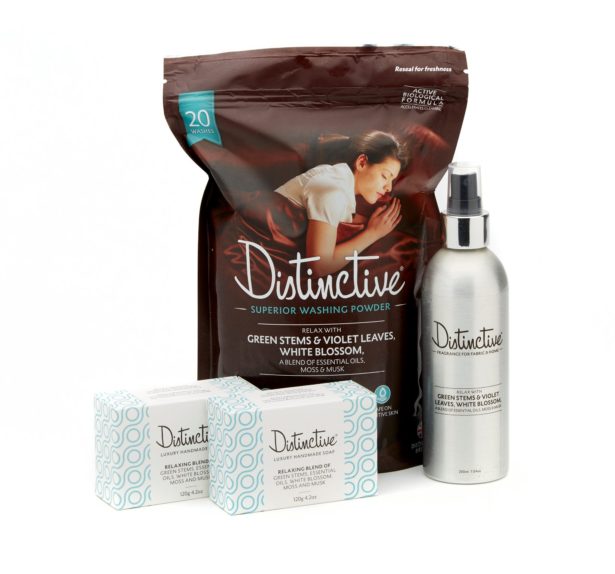 Golf Divot Repair Tool with Golf Ball Marker and Golf Tees 3 1/4 inch – Golf Accessories for Men – Golf Gifts for Men and Women – Golf Divot Tool and Brush – 7 in 1 Multipurpose Golf Tool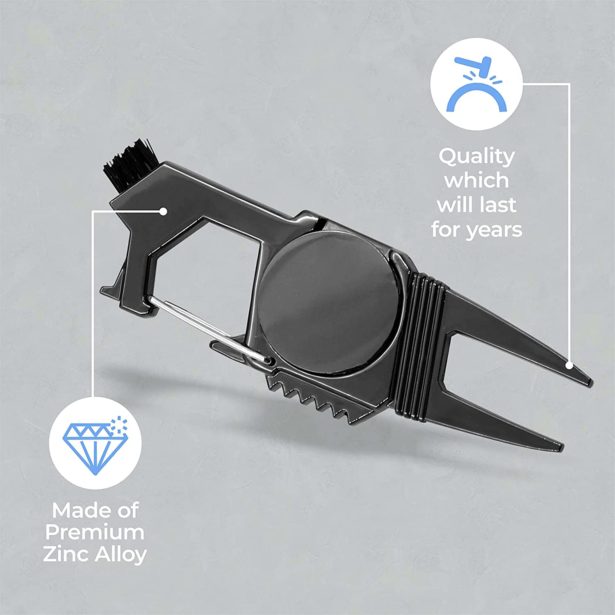 Be The Boss of The Moss with our Premium Golf Divot Tool and Ball Marker. Flawlessly fix any ball mark and keep those golf course green as smooth as a dance floor
Longer and Straighter Drives – Pack of 5 star-shaped virtually Unbreakable Plastic Golf Tees 3-1/4″ have less friction with the ball so your drives go straighter and longer
No More Poking Yourself – Our divot tool with pocket clip can be attached to your pants or golf bag for quick and easy access. Keep those grooves sharp for extra bite – We've combined our golf divot tool and brush to clean grass and dirt off the clubface
Stop Searching for a Coin or Using a Tee – Magnetic Golf Ball Marker Holder fits all 1″ ball markers to make it easy to mark your ball on the green
This Ultimate Divot tool does it all – Specially designed 7-in-1 divot repair tool has a Bottle Opener so you can crack open a cold one to stay hydrated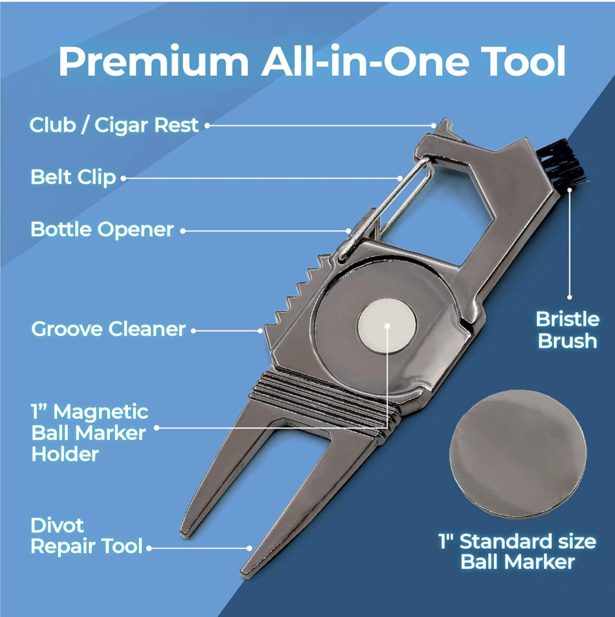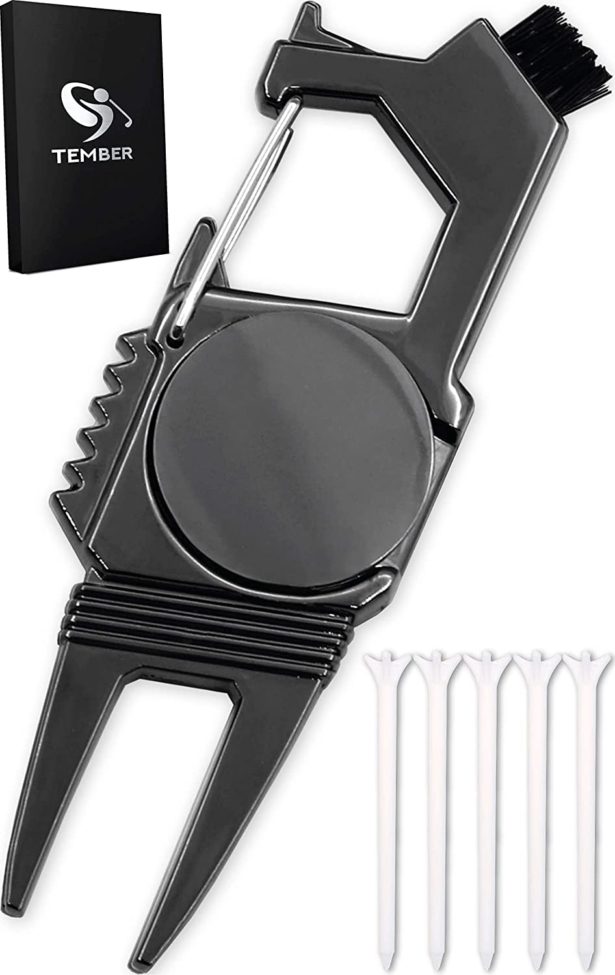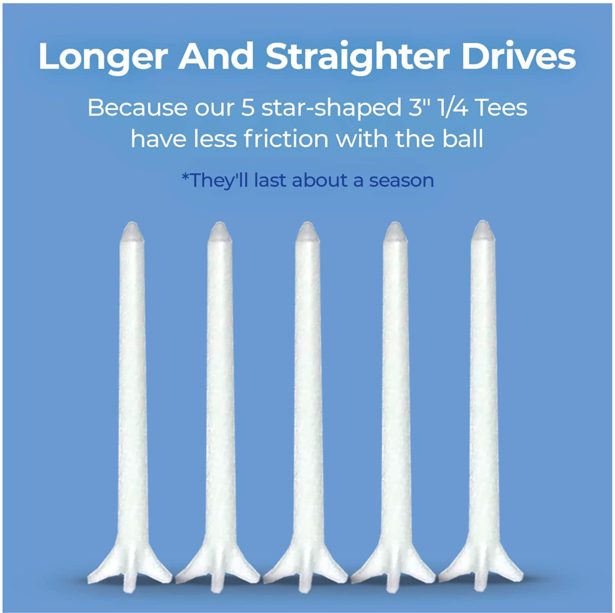 Blogtmadly
Best Valentine's Day Cards
The idea of celebrating love on February 14 arose from a popular story about Saint Valentine of Rome. It was reported that he performed weddings for Roman soldiers who, at the time, were forbidden to marry. Valentine was later imprisoned for these actions, but made a connection to his jailer by supposedly curing his sick daughter. Before Valentine's scheduled execution, he wrote a letter to the jailer's daughter and signed the paper "your Valentine", thus the first Valentine's Day card and the early history of Valentine's Day.From the History of Valentine's Day to TodayIn our modern age, Valentine's Day is characterized by red-tinted gift boxes, bouquets of roses, sparkling gifts, romantic dinners, and other gestures of love. Jewelry stores see February as their big "holiday season," while florists are working around the clock, preparing for what is arguably the busiest week of the year.
Millions of festive people, ages three to one hundred and three, put pen to paper and write Valentine's Day cards to loved ones and lovers alike. It is this last activity that sums up the modern spirit of Valentine's Day: the profession of love and admiration through the written word.But how and when exactly did writing Valentine's cards and exchanging gifts become commonplace?From Chaucer to chocolates: In mid-18th century England, it became quite common for admiring people to exchange flowers, candy, and send greeting cards on Valentine's Day. During this time, people may have also sent each other "Valentine's keys", with the message: "open your loving heart". These keys were also used to prevent epilepsy, then known as Valentine's disease.
Modern jewelry stores often offer similar trinkets, though today few recipients are likely to don a Valentine's key to minimize medical concerns.Gift-giving today is vast, but few people know that Valentine's Day's earliest connection to romantic love is found in Geoffrey Chaucer's Parliament of Foules (1382). This poem was written to recognize the first anniversary of Anne of Bohemia's engagement to King Richard II of England.Valentine Cards by the Millions: The phenomenon of mechanical automation ushered in a new era in Valentine card creation in the 18th century. The book titled The Young Man's Valentine Writer (1797), gave ideas to young people who could not find creative messages for Valentine's Day. But in the early 19th century, England saw a huge production of pre-formatted Valentine's cards that were available with a variety of romantic messages.
More than 60,000 Valentine's Day cards were sent in 1835 in Great Britain, while today more than 150 million cards are sent every Valentine's Day, in the United States alone! Today, Valentine's Day is the second most popular holiday to send cards after Christmas.The options are virtually limitless: Hallmark alone offers more than 1,400 varieties of Valentine's Day greeting cards each year, and many are left blank on the inside to allow the lovesick writer to create a heartwarming and personal verse. While, according to CNN.com, 29% of people today will send a romantic text message on Valentine's Day, most will put pen to paper.
Now that you know the history of Valentine's Day, embrace the power of the handwritten word and create a heartwarming and heartfelt message for your loved one!
Andalou Sensitive 1000 Roses Get Started Kit
$19.99 on andalou.com/
PhytoCellTec Alpine Rose Stem Cells support the skin's hydro lipid barrier to help counteract inflammation and the look of premature aging, uplifting appearance and resilience.
5 skin care essentials for delicate, dry, and reactive skin. Perfect for trial and travel.
Kit Contains:
· 1000 Roses Pearl Exfoliator – 0.8 fl oz
· 1000 Roses Floral Toner – 1.0 fl oz
· 1000 Roses Rosewater Mask – 0.5 fl oz
· 1000 Roses Beautiful Day Cream – 0.4 fl oz
· 1000 Roses Heavenly Night Cream – 0.4 fl oz
Deborah Lippmann Peace, Love and Happiness Set
$45 on deborahlippmann.com
This limited-edition set includes an assortment of eight of the most popular shades of nude, rose and red from Deborah Lippmann, as well as the High & Dry Super quick-drying top coat to protect your nail polish instantly.
Includes:
•
Like a Virgin (White Crème Sheer),
• Sarah Smile (Pink Crème Sheer),
• Totally Nude (Full Coverage Pink Nude Crème),
• Chasing Rubies (Full Coverage Rich Red Shimmer),
• High & Dry (Super Quick Drying Top Coat),
• Lady Is A Tramp (Full Coverage Classic Red Crème)
• Think Pink (Full Coverage Baby Pink Crème)
• Pink Cashmere (Full Coverage Pastel Pink Crème)
• In The Pink (Full Coverage Classic Pink Crème)
The Healthy Alternative to Gel Polish! Gel Lab Pro Color is an award-winning, treatment-enriched nail polish that delivers the gloss and cushion of a gel manicure without the nail damage. This dual-patented formula with 10 exclusive ingredients delivers nail health, wear, and shine. Requires no lamps or tools.
Vegan, 10 Free formula. No Animal testing.
Drybar The Brush Crush Heated Straightening Brush
$149 at drybar.com, Sephora
The quickest way to be smooth & frizz-free! Combines the heat of a flat-iron with the structure of a paddle brush to create a smooth, frizz-free look in one easy step.
• Straightening iron and paddle brush in one
• Ionic Technology seals the cuticle for less frizz and tons of shine while styling
• Digital temperature control allows for custom styling on all hair types (heats up to 450°F / 232°C). Use lower heat on fragile or damaged hair.
Color Street Valentine's Day Collection
$11 – $13, colorstreet.com
Patented dry nail strips made with real nail polish that apply in seconds, don't require tools, and involve no dry time. Each Color Street nail strip consists of a base coat, rich color, and top coat made of high quality, 100% nail polish.
Shinery Sparkle and Shine Set ($65)
Available on www.shinery.com
Shinery's Sparkle and Shine Set is the luxuriously simple way to introduce chic, clean, non-toxic jewelry care into your daily beauty
routine.
Designed to work together, these three full-size Shinery products work in harmony for ultimate shine.
Available for $65 on shinery.com
Radiance Wash: Clean your jewelry, simply by washing your hands
Illuminating Pom: Clean your jewelry, simply by buffing
Radiance Towelettes: Elegantly maintain your shine
Sukin Naturals The Rose Gift Pack ($10.99)
$10.99 on sukinnaturals.com/ and Amazon
Naturally refresh and moisturise your skin with our Rose Scented Hydrating Mist Toner and Hand Cream.
• ROSE HYDRATING MIST TONER
o Calm and soothe tired skin with our alcohol-free Hydrating Mist Toner in renewing Rose scent. It can be used after cleansing, before and after makeup application or any time your skin is feeling tired, stressed or overheated. Keep in the refrigerator to instantly refresh skin on hot days.
• ROSE HAND & NAIL CREAM
o Protect and nourish hands, nails & cuticles with this blend of Aloe Vera, Soy Protein & Jojoba, enhanced with a Rose essential oil scent.
True Botanicals B-Line Set
$125 at truebotanicals.com
B-Line helps you practice indulgent self-care for your boobs, bush and bum, leaving them looking
blemish-free, smooth and with a youthful, hydrated glow. Includes a Sustainable Blush Pink Beauty Bag.
We believe that one of nature's most beautiful works is the feminine form. Our real, soft curves and shapely bumps are to be honored!
True Botanicals designed the B-Line to care for our natural beauty, including full sizes of the Boob Cream, Bush Oil and Bum Scrub – 3 luxurious, natural-biocompatible skincare products designed by women for women to practice indulgent self-care.
Plus, all of our products are Pregnancy-safe and Hypoallergenic! Our body skincare set includes our NEW sustainable blush pink beauty bag that's light as a feather and soft to the touch – with beautiful gold hardware to organize your skincare products. Perfect for travel.
Unique Ascent
Adventure couples
Nautical Summits
Imagine descending 250m sea cliffs to arrive at outstandingly beautiful storm beaches in the most remote and atmospheric locations in Ireland. We then launch from the shore to cross the open ocean to land at the bases of towering monsters of immaculate rock. We then climb these towers of rock to arrive on pristine pinpoint summits far from anywhere in the real world.
Standing on a pinpoint summit over 100m above the ocean, 500m from the nearest point of land and 20KM from the nearest main road can easily be described as a truly spiritual experience.
Donegal Sea Stack climbing is the most adventurous commercially available activity in Ireland and we are the only people who provide this unique service. What we guarantee you is a day out you will never forget in places you never knew existed.
No previous climbing or kayaking experience required.
uniqueascent.ie/seastacks
youtu.be/OJdYwBrIk6k
Name A Star!
The International Star Registry is giving the opportunity for people to gift a STAR to their loved ones. Whether it is buying a star package as a thrilling gift for a sweetheart or naming a star as an everlasting memorial, this is a gift that beats all.
• Share the galaxy with royalty, celebrities and iconic figures like Princess Diana, Martin Luther King and Barack Obama.
• Comes with a star certificate with your name personalized in classic hand lettered calligraphy for an artistic touch!
• Comes with a personalized sky chart containing the star name, star date, the constellation and the location circled in red where the star is in the sky.
• Is the perfect gift for everyone including someone who has everything.
Packages start at: $54.00 each
Having a soulful companion who enjoys late-night romantic walks, adventure, and solo excursions is a blessing. Congratulations if you have a partner who enjoys this. The perfect gift for your lover would be a fantastic tiny brilliant flashlight.
Because it is something people never expect, it is a pleasant surprise and, yes, something they always require.
Many flashlights on the market will astound you with their throw and flood capacity. One of them is the Pelican 7600.
The maximum capacity is 944 Lumens, which is rather bright for a compact and portable flashlight.
Check out the capacity.
• High: 944 Lumens in 3 hours and 15 minutes at a distance of 740 feet.
• Medium: 479 Lumens for 4 hours and 30 minutes at a distance of 515 feet.
• Low: 37 Lumens @ 29 Hours at a distance of 144 feet
If you are a newbie and want to learn more about flashlights, visit Best flashlights reviews for more reliable reviews.
bestflashlightsreviews.com
A picnic like no other, as you literally just show up
It's safe to assume that after a couple of years of being cooped up at home because of this pandemic, the best valentine's day gift anyone can give to their loved one is an experience. You can get jewelry all the time, you can chocolate anywhere. But there's something about just experiencing something outside of their daily routine that can bring a couple together. Whether you are going on a short trip for that weekend or just local activities, there are also lots of options depending on where you live.
And one very popular thing to do with couples have been picnics on the beach (for coastal people) or at the park. This activity has increased in popularity and the best part is the convenience. You book a time slot and your favorite spot, the company comes and set everything up, and then they pack it up for you. All you do is show up, enjoy your time together whether it is brunch or a meal under the stars. Best tip: dress for the weather because these picnics are outdoors.
Name: Isuru Fonseka
Position: Co-founder
Company Name: Hitchd
Website URL: www.hitchd.com
For Valentine's Day… "Forget the flowers, forget the jewelry…give your sweetheart a gift of love called "Toujours L'amour."
"Forget the flowers, forget the jewelry…give your sweetheart a gift called "Toujours L'amour."
It's a gift they'll never forget (and never forgive you for).
Here is a link to a page on which you can see a bronze of the art:
www.barrows.com/tjl-red-1.html
The bronzes are priced at $7,500 (plus shipping and handling) plus 9.5% sales tax in California.
From the creators of Alkaline88 (endorsed by Shaquille O'Neal), A88CBD is a cruelty-free, natural, premium CBD brand.
All of their products are lab-tested full-spectrum hemp. A88CBD's 1,000mg CBD tincture contains high-quality and lab-tested hemp, and is made with MCT oil and monk fruit sweetener.
Defender Ring™
Defender Ring are a self defense jewelry and female empowerment brand located in New York.
Defender Ring is a self defense ring with a sharp concealed blade designed as everyday jewelry.
Shop Rings ⤸
www.DefenderRing.com
Arm yourself with a self defense weapon capable of tearing through an attacker's skin, drawing blood, collecting their DNA, and cutting through rope and zip ties.
@defenderring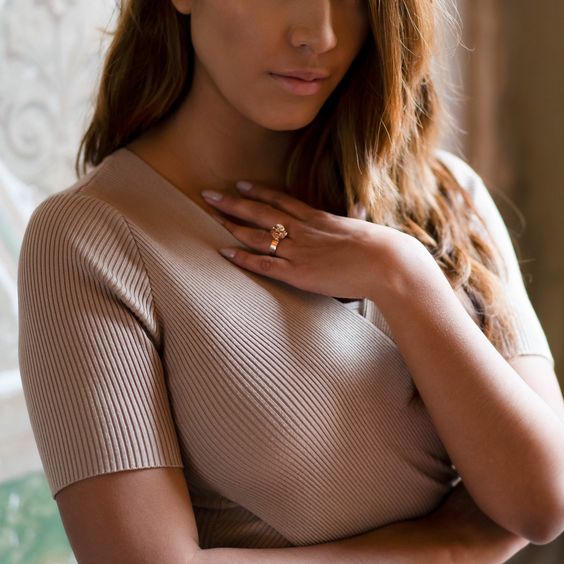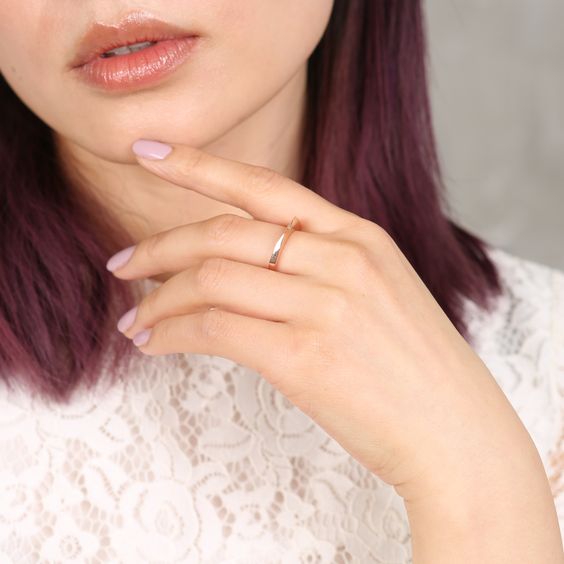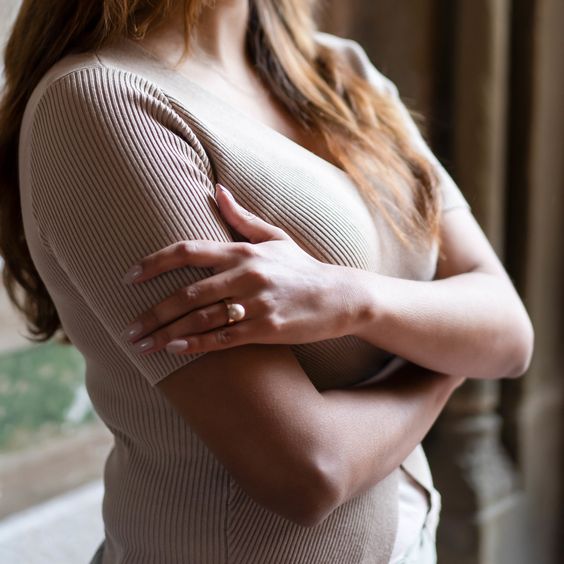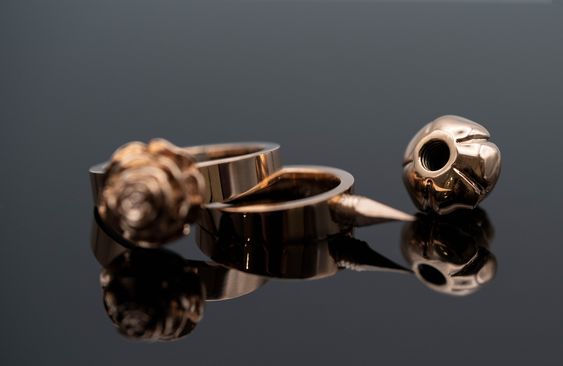 Bumble launches 90s mixtapes this Valentine's Day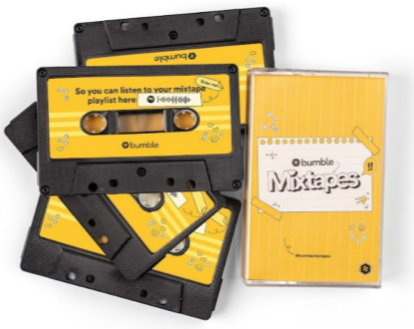 London (9th February 2022) With Valentine's Day around the corner Bumble, the women's first dating app, is giving people the chance to get their hands on a Bumble Mixtape that they can curate with songs of their choice*, so they can gift their crush with all the 90s nostalgic feels.
The launch of Bumble Mixtapes comes on the back of research that found the majority of women (56%) agree a personalised gift on Valentine's Day is more romantic than a bunch of flowers, with a mixtape being named one of the most romantic gifts they could receive.
Music is the number one topic that people use to get to know someone, with 52% using it to spark a conversation when dating. According to data from Bumble, the most popular music genre badges displayed on profiles in the UK are Rock, R&B and Indie.
The top 10 music genre badges displayed on Bumble profiles in the UK**
1. Rock
2. R&B
3. Indie
4. Hip hop
5. Rap
6. Electronic
7. Metal
8. House
9. Afro
10. Pop
The majority (59%) agree music is the most romantic way to share your feelings with someone, so it comes as little surprise that music evokes a sense of nostalgia with love interests past and present for almost two thirds (63%).
Our love of all things retro is real as the pandemic has triggered over half (52%) of those surveyed to feel nostalgic, with 43% agreeing that thinking about simpler times in the 90s and 00s brought them comfort during all the uncertainty life has thrown at us of late. It's worth noting that this love doesn't extend to our wardrobe as only a third (33%) are excited to see the resurgence of 90's fashion in popular culture…
From the original social media sites and early music streaming platforms, to dial-up internet and typing your love interest's initials in your chatroom username. Remember? And handwriting a list of songs on the cassette box insert for the tape you made for your crush? Over a third (37%) of 25-34 year olds can relate!
Naomi Walkland, Head of Bumble UK & Ireland, said: "We all remember those school day mixtapes, that song that reminds you of your first love, or even your first breakup. Music has such a big role in our dating and relationships and can so often be a way into someone's personality and passions.
"This Valentine's we're going back to the 90's, giving people on Bumble across Europe the opportunity to create a nostalgic mixtape with songs for someone special. Not only have 1 in 4 of Brits given a mixtape to someone in the past, but more than a quarter agree it is the most romantic gift. With rock, rap and pop topping the list of most popular music genres mentioned on Bumble profiles in the UK, we're hoping that by giving the gift of music, people might discover new and surprising things about their dates this Valentines Day."
It may feel too soon to handpick romantic songs for your love interest, so Bumble has it covered by providing a list of 30 songs from throughout the 90s**. All you need to do is select the 10 you wish to be collated into a Bumble Mixtape and send to that special someone. With over two fifths (42%) agreeing they'd love to receive a personalised mixtape from their love interest, it's sure to be the perfect gesture to raise a smile this Valentine's Day.
Dr Caroline West, Bumble's relationship, and sex expert says: "Music holds strong significance in many people's lives – a person's favourite genre can offer an insight into their personality. A person who likes heavy metal, for example, could be perceived as outgoing and energetic whilst someone who enjoys slow jams could be seen as mellow.
"Often, the music we listen to in our teenage years shapes the people we become as adults, therefore sharing our musical memories can allow for your partner to gain an understanding of your life before them. Research has shown that music can serve as a reminder of past experiences, with half of people saying that they have a song that reminds them of a past relationship, highlighting the huge role that music can have in personal lives."
Top 10 long songs of the 90s
1. Love Is All Around – Wet Wet Wet
2. I Will Always Love You – Whitney Houston
3. I'd Do Anything For Love – Meat Loaf
4. How Deep Is Your Love – Take That
5. My Love Is Your Love – Whitney Houston
6. As Long As You Love Me – Backstreet Boys
7. Fastlove – George Michael
8. Love Me For A Reason – Boyzone
9. I Love The Way You Love Me – Boyzone
10. Don't Let Go (Love) – En Vogue
For your chance to bag a Bumble Mixtape follow the steps below:
• Download the Bumble app available for free on iOS and Android
• Set up your profile or login to the Bumble app
• Look out for the in-app card and match with the Bumble Mixtapes profile
• Fill in your details and input your song choices via the entry form
• You will be contacted if you are a winner
• If you're a winner, you will receive the Bumble Mixtape in the post to gift to your crush
Have a Pumpkin this Valentine's
How about having a spot treatment and mask that will give you the confidence of having a good day by having the clearest skin? This pumpkin mask is not a magical thing but it will definitely help you have glowing clear skin after every use.
PUMPKIN ENZYME MASQUE is a 10 minute exfoliating mask inspired by nature to reveal your best skin. Formulated with natural pumpkin enzymes, AHA and glycolic acid to improve skin clarity and exfoliate. This mask smells and looks just like pumpkin pie filling too! It's a customer favorite for a good reason!
Ever use acne creams that are so harsh it can even bleach your towels and pillow case? Yikes! It might do more damage than good for your skin! Try this mask and see improvement afterwards! It can also act as a spot treatment for those who just want to apply this on problematic areas. Even if you don't have acne, this mask will be great for exfoliating, softening, brightening, and toning skin!
The pumpkin enzyme mask exfoliates skin without harsh scrubbing. Made with a blend of raw pumpkin, lemon, orange, glycolic acid, bilberry fruit extract, and ginger root to deliver beneficial renewing and radiance boosting ingredients directly to the skin. Vitamin C and Beta Carotene increases skin firmness and reduces the appearance of fine lines.
When you apply this pumpkin pie textured mask on, expect to feel a tingle! This is normal and that's just the enzymes doing it's job to remove surface dead skin cells for improved skin tone and clarity. When you rinse the mask off, skin should look soft and refreshed without irritation.
The pumpkin enzyme masque is made Fresh to order and ships worldwide!
Made WITHOUT :
Parabens
Sulfates
Silicones
Dyes
Fragrance
Animal derived ingredients
Skincare Tip – Use a mask 3 times a week, or move to once a week to maintain results. Can be used more often if your skin tolerates well! Avoid sun exposure or wear SPF while using this product.
Why It's a Hit:
– Vegan and Cruelty Free – All products are tested by the Banish Team on ourselves, NOT on animals!
– Organic Ingredients-You can pronounce our ingredients!
– Made Fresh to Order.
– Made WITHOUT parabens and sulfates
– No Artificial Colors
An Exfoliating Mask Suitable For
– Oily Skin
– Combination Skin
– Dry Skin
– Normal Skin
What The Pumpkin Enzyme Masque Does :
– Exfoliates Skin with AHAs
– Reduces oily skin appearance
– Reduces congested skin to help clear pores
– Improves dullness
– Improves Skin Clarity and Tone
Key Ingredients In The Pumpkin Enzyme Masque :
Vitamin C & Beta-Carotene – Antioxidant Fights To:
– Defend against pollutants
– Reduce the appearance of fine lines
– Improve firmness
Alpha Hydroxy Acids – The Natural Exfoliator Fights To:
– Slough off dead skin cells
– Brighten skin
– Show off Healthy Glowing Skin Underneath
I am lean leader Daisy Jing, an OG YouTube vlogger who founded a now multi-million beauty product line named Banish. As a mompreneur and CEO, I am proud to bootstrap my business that ranked #152nd fastest growing company in INC500 and to be included in Forbes 30 under 30. I am also a speaker who loves to share my knowledge and experience in business and marketing, which led me to have a TEDTalk recently.
Growing up "ugly," I learned that a lot of the skincare products I use have harmful ingredients, such as fragrances or fillers, that break out my skin. Out of frustration, I created my own skincare products in my kitchen, documented the whole process and progress on my YouTube channel, which now garners over 70M views. Thankfully, my own products worked on me and my acne community of over 500,000 followers saw my huge development. They eventually encouraged me to launch my own skincare line. Fast forward to today, me and my diverse team focus on inspiring others and sharing a positive vibe all over the world. Together with the Banish Warriors and Soldiers, we join you in your skin journey.
I'd love to talk more and take part in this project. Please don't hesitate to email me for further details. Thank you for your time and I hope to hear from you soon.
Daisy Jing
CEO and Founder of Banish
Youtube : https://bit.ly/3CfSIzI
Facebook : https://bit.ly/2VnTHwO
Instagram : https://bit.ly/3jbIzek
Linkedin : https://bit.ly/3CcaSCg
Twitter : https://bit.ly/3ynKIu0
Tiktok : https://bit.ly/3A18Qmo
Galentine's and Palentine's Day 2022: Gift Your Very Own Book of Friendship
Create your one-of-a-kind book of memories with PastBook
PastBook – a unique instant photo book service – preserves the unforgettable memories made with our besties in seconds
Celebrated on February 13, the day before Valentine's, Galentine's and Palentine's Day are dedicated to showing your besties just how much you care. PastBook – a unique instant photo book service – encourages the nation to join this day of love, celebrating the memories that make your friendships the best. From holidays and inside jokes, to the smaller moments that can often be forgotten, PastBook preserves the unforgettable memories made with our best friends.
PastBook captures the memories we have stored on our Instagram, Facebook, Dropbox, Flickr, Picasa, computer, phone, or tablet, and turns them into an image-based memoir – preserved forever. The platform's sophisticated technology automatically creates a unique gift of our most precious memories in just one click, making it the perfect, personalised gift this Galentine's and Palentine's Day
About PastBook
PastBook is different from regular photo book companies. We automatically select your best Facebook or Instagram pictures and make a photo book out of them. All done in 60 seconds. It's quick, easy and intuitive. Our customers love PastBook because they didn't have enough time to do it themselves, or they just want their best memories in a physical book to enjoy with their friends and family.
Pricing
At PastBook everything is free, except for the printing – printing prices start at £14.
Book creation – let the magic happen!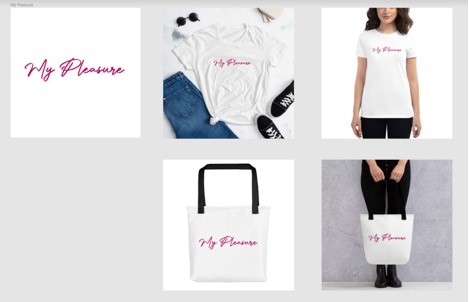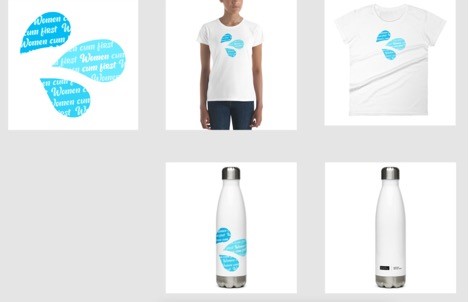 MONSTERBASS
Call us biased, but we think our fishing subscription boxes make awesome gifts for that special angler in your life, no matter if they're your husband, boyfriend, father, grandfather, son, nephew, etc. They'll LOVE the gift of bass fishing, whether they are just starting out or have been at it for years. There's no better Valentine's Day gift than enabling someone's hobby they enjoy.
Our team assures a high-level of expertise because our team made up of national and regional fishing experts. The MONSTERBASS Regional Pros Series is the only bass fishing subscription box to deliver monthly lures and tackle that are hand-selected for where you live and fish. Our team of local experts handpick the best baits that are always in season and are perfect for the places you love to fish.
Our gift options include 3 month, 6 month, and 12 month gift plans for each type of box, as well as gift card options. Talk about a gift that keeps on giving! Check out all gift options here: monsterbass..com/pages/gifts-and-plans
Our most popular box, the Regional Pro Series, features up to 8 unique lures & baits each month, specifically selected for the area of the country the subscriber bass fishes. We never send repeats, overstock, sample packs or junk. We only send the best baits that are in-season, from the brands you know, trust and love. Because the more time we spend curating the baits in each month's offering, the more time our subscribers spend on the water catching fish.
We also offer a National Pro Series box and a Multi-Species box loaded with in-season lures that are amazing for fishing anywhere in the country. During select winter months for the northern US, we offer an Ice Fishing box as well. We stand by our boxes and all of our products, plus we're backed by the best customer service department in the industry! We also offer gift cards here: monsterbass.com/pages/gifts-and-plans
If you'd like a sample of one of our boxes to include in your article, just tell us which one and where to send it to! For descriptions, details, etc. you can check out all our boxes on our homepage here: monsterbass.com/?h=v/
Valentine's Day Bundle
Skinny Mixes
www.skinnymixes.com
Cost: $29.99
As far as last minute Valentine's Day gifts go, the Love Yourself Bundle by Skinny Mixes is the perfect addition to your Valentine's Day plans. Whether it is a Valentine, Galentine or yourself, the box is the perfect way to show someone in your life a little love, without the calories, sugar and guilt that traditional Valentine's Day treats and drinks bring. The box includes a chocolate syrup trio, strawberry rose syrup, mocha flavor burst, pink mug and menu card.
Skinny Mixes is known for its' zero calorie, zero sugar syrups to create your own decedent drinks at home, without the added sugars and calories.. The chocolate syrup trio includes Salted Dark Chocolate Espresso, Chocolate Fudge Brownie and Chocolate Caramel Truffle flavors which provides endless yummy chocolaty combinations that can all be guiltlessly indulged this Valentine's Day.
Via topreviews.co.nz
GIFT FOR HER
Pure daily care Ultimate Aromatherapy Diffuser & Essential Oil Set
Everything you need for a relaxed and stress-free environment. with different scents gives a wonderful and lasting effect on your physical well-being and mental health. Some scents like lavender can also help you get that much-needed rest.
www.amazon.com/dp/B07JD2GDKN
Jorbest Burritos Blanket
I bought one of these for my wife when we were dating, and just the thought of it already made her smile. Who knew you could wrap yourself and look like a burrito!
www.amazon.com/dp/B07RWVVL26
Indoor Herb Garden Seed Starter Kit
Grow your own herbal tea straight from your home! The kit includes everything you need from soils, grow bag, and gardening tools. A unique gift idea indeed!
www.amazon.com/dp/B07JD8JKHC
Oster Blender
Are you constantly on the move? A personal blender would be a terrific gift for someone who is Health Conscious, a blender and sports bottle in one that is designed to fit your active, fast-paced lifestyle. With quick and convenient One Touch blending, you can create your favorite smoothies, and protein shakes, and more to enjoy at home, on the run, or at the office.
www.amazon.com/dp/B004T4LYEO
GIFT FOR HIM
Bose Frames
These Sunglasses has built-in Bose Speakers that produce rich quality sounds. Open-ear audio allows you to stay aware of your surroundings while enjoying your music.
www.amazon.com/dp/B07P7VVCDD
LEVI'S® COMMUTER X JACQUARD BY GOOGLE
The Trucker Jacket connects to your smartphone via Bluetooth. You can screen phone calls, control music, and obtain directions with a touch or brush of the cuff or a few gestures to keep you on track.
www.levi.com/US/en_US/apparel/clothing/tops/levis-commuter-x-jacquard-by-google-trucker-jacket/p/286600000
Do Not Disturb Socks
This sock is perfect for Gamers. One of my favorite socks to wear during the weekend when playing video games with my son.
www.amazon.com/dp/B07KC798F8
Tile Pro
It is a handy way to keep track of your things, Simply attach one to your keys, and just like that, it's on your radar in the Tile app! which is compatible with both IOS and Android phones. You can also use it to find your phone even when it's silent.
www.amazon.com/dp/B09B2WLRWX
CLEAN DESIGN HOME® is the first hypoallergenic brand which debuted in December 2021 at 165 Macy's doors nationwide, including Guam, Hawaii and Puerto Rico. Prices range from $15 to $350. CLEAN DESIGN HOME® x Martex is available in the US and soon will be sold at retailers in the UK.
Last minute gift ideas from the CLEAN DESIGN HOME® x Martex line include: pillows, sheets, comforters and luxury Supima cotton towels
www.macys.com/shop/featured/clean%20design%20home
www.cleandesignhome.com
Revealed: the best destinations for romantic breaks this Valentine's Day
• Luxury travel operator Destination2 has calculated the most swoon-worthy destinations for Valentine's holidays
• The Destination2 study looked at factors including flight prices, the cost of a meal for two and the number of romantic spots in the most searched for locations
• Turkey is named the best Valentine's holiday choice, with island destinations Sri Lanka and Bali top-rated too
Find love at first flight – the best places to jet off for a romantic Valentine's getaway 2022 have been revealed.
Luxury travel operator Destination2 looked at popular romantic destinations for UK travellers and ranked the exotic locations based on flight cost, the price of a meal for two, the number of romantic hotels and the amount of couple-friendly attractions..
According to the research, Turkey is the top destination for a romantic holiday this February. Though perhaps normally more associated with family summer trips, Turkey has over 1,000 'good for couples' locations, flights for a 7-day Valentine's trip at under £400 and meals for two costing on average just £14.59 – making it an affordable short-haul trip for UK couples.
Island destinations are a great option for castaway romance, with Sri Lanka and Bali coming second and third respectively, thanks to plenty of romantic hotels and couple-friendly locations. Elsewhere on the list, short-haul destinations offer affordable breaks this Valentine's. Lovebirds can fly to Croatia for Valentine's week for just £100, while Italy, Portugal (both #5 on the list) and Cyprus (#17) all come in at under £200.
Destination Good for Couples' spots Romantic Hotels Meal for two Valentine's Flights
1 Turkey 1000+ 3109 £14.59 £393.00
2 Sri Lanka 1000+ 3041 £14.85 £1,868.00
3 Bali 2000+ 1952 £17.67 £1,424.00
4 Croatia 1000+ 3034 £37.59 £100.00
=5 Italy 10,000+ 3511 £50.51 £119.00
=5 Portugal 2000+ 3085 £33.93 £143.00
=5 Vietnam 2000+ 3156 £20.96 £1,497.00
8 Greece 3000+ 2267 £37.88 £232.00
9 Thailand 2000+ 1485 £17.76 £1,383.00
10 Mexico 3000+ 3063 £29.00 £1,605.00
11 Mauritius 275 221 £25.71 £1,494.00
12 Maldives 110 386 £18.92 £4,121.00
13 Dubai 481 1609 £50.68 £1,324.00
14 Jamaica 426 1421 £42.22 £1,627.00
=15 Barbados 194 364 £67.02 £1,036.00
=15 Dominican Republic 519 344 £49.46 £3,021.00
17 Cyprus 376 3000 £51.57 £166.00
18 Las Vegas 557 363 £60.00 £1,066.00
*Flight prices are cheapest return fares for 2 passengers direct from London on Valentine's week 2022
Will Collins, Digital Marketing Manager at Destination2, says: "Love is in the air – and hopefully our passengers will be too. With things finally (finally!) looking on the up for the travel industry, it's time for lovebirds to start planning those essential romantic Valentine's week getaways. At Destination2 we've seen a big upturn in interest as travel restrictions and testing requirements start to ease off, with spring holidays and early 2022 breaks looking very popular.
"We looked at some of the UK's favourite honeymoon destinations based on search volume, and then put together the definitive ranking of romantic getaways for Valentine's Day 2022 – looking at the average flight cost, amount of couple-friendly activities on offer, and even how much that all-important romantic meal will set you back."
See the best deals for last-minute Valentine's holidays here: www.destination2.co.uk/last-minute-luxury-holidays
Business: Jewells Gems & Collection
jewellsgemsandcollection.com/
No# of Products 3 with Description andImages attached with names.
The 7 Chakra Aurora Pendant – $16
jewellsgemsandcollection.com/product/7-chakra-aurora-pendant/
The foundation of balance in all things isa deep, meaningful relationship built upon. The perfect connection between twopeople and the emotions, logic, trust, compromise, and effort they share definea healthy relationship. And when you both have been sincere with one another,you should do something to commemorate and celebrate this balance of love. Oneway is giving your girlfriend something meaningful that demonstrates the loveand value she has in your life. The 7 Chakra Aurora Pendant is the perfectchoice that depicts the balance between the positive energies that flowthroughout our bodies. The enchanting beauty and aesthetic elements of thependant portray the mystical and visually appealings lights of the auroraborealis. This chakra pendant brings beauty, balance, love, and positivity intoyour girlfriend's life and becomes the very source of healing. Most of all, thependant has been infused with seven different chakra stones that will helpreinforce the balance and harmony between you and your girlfriend.
This Chakra stone jewelry contains:
Aurora Pendant
7 Main Chakra Stones
Locket Chain
Cleaned and Pure Gemstones
High quality
Obsidian Studded Earrings – $6.99
jewellsgemsandcollection.com/product/obsidian-studded-earing/
Everyone wants to protect and guard peoplewho hold a unique position in their life. And so, every man in this world has astrong feeling and urge to always protect the woman he loves. 2022 has started,and Valentine's day is coming up, which is the perfect excuse to give yourgirlfriend these beautiful, black Obsidian Studded Earrings. These earringshave been infused with obsidian healing stones that will create a strongprotective barrier around your girlfriend. These earrings will remove thenegative energy and vibes from her mind, body, and spirit while making sure thebad and negative thoughts stay out of her aura. Aside from the protectiveduties, the Obsidian Studded Earrings are overflowing with black beauty andhave been elegantly designed to offer a charming addition to the daily outfitsof your girlfriend, making her feel more beautiful.
These beautiful earrings contain:
TWO Earrings
TWO Obsidian Gemstones
Fine pieces of jewelry
High Quality
Golden Plated Rose Quartz Amulet – $19
jewellsgemsandcollection.com/product/golden-plated-rose-quartz-amulant/
You love your girlfriend very much andalways want to gift her with the best things in the world. Right? Because shedeserves the best gifts, especially for Valentine's day, that's just around thecorner! We completely understand that it isn't easy to pick out the perfectgift that perfectly demonstrates the love you two share and how much she meansto you. You need something to represent your deep, undying, and undaunting lovefor her. A beautiful gift for a beautiful girl that she can cherish forever..Well then, our Gold Plated Rose Quartz Amulet will make the perfect choice togift your girlfriend this Valentine's! Rose Quartz healing crystal embodieslove, and nothing speaks LOVE louder than this stone. The energy of love thatthis stone gives off will flow into your relationship and significantlystrengthen the bond you both share. Any misunderstandings damaging your connectionwill be cleansed through the positive energy this stone carries. Don't forgetthat this piece of chakra jewelry is designed to possess a delicate, elegantbeauty that adds stunning beauty and appeal to your girlfriend's outfits.
This chakra stone jewelry contains:
Rose Quartz
Golden Plated Amulet Chain
Healing Powers
High Quality
Business: Glitzzy Gal
glitzzygal.com
No# of Products 3 with Description andImages attached with names.
Glitzzy Gal 3 Products
glitzzygal.com/product/sparkling-little-club-bag/
Sparkling Little Club Bag
A new year means a new start which is theperfect opportunity to give something to your lady. Don't forget thatValentine's Day is also coming up, and you need to find the perfect gift thatmatches her perfect fashion lifestyle. You could give her this small,beautiful, elegant, and trendy Club bag that is overflowing with sparkles andshines! The most fashionable designs have been used to create this small clubbag, and putting this with any of her outfits will add sparkling glamor andshining beauty to it, which will undoubtedly make her smile! Your lady loves todress fashionably and follow the latest trends, which is why this will make theperfect Valentine's gift for her!
glitzzygal.com/product/crystal-neck-pieces-with-faceted-tassels-ii/
Crystal Neck Pieces with Faceted Tassels II- $39-44
If you want to show how much you love yourlady, then one of the best ways to do it is by treating her to a gift that shewill undoubtedly love. And what woman does not love beautiful and elegantcrystal neckwear? What lady could resist this aesthetically designed trendylong necklace that is exquisitely captivating and gorgeous? This stunningnecklace would be the perfect surprise for the upcoming Valentine's day.. Thisnecklace has been infused with nature's touch and carries a gorgeous facetedtassel to dazzle the crowd. She would love this addition to her fashionaccessory collection! Get it now.
glitzzygal.com/product/triple-wrap-leather-bracelets-with-druzy/
Triple Wrap Leather Bracelets with Druzy -$25-28
Ladies have different tastes in fashion,and most of them depend on the current trends that are popular over the world.And in modern times, casual accessories are at the forefront of the fashionworld. Why not give her something unique for this upcoming Valentine's? If yourgirl loves to wear trendy leather fashion accessories, getting her this leatherbracelet beautified with a Druzy might be the best idea that will surely makeher smile. The design has been divided into triple strands of leather and givena natural and genuine druzy charged with positive energy. This gift will bringout the perfect casual look of her dressings that will complement her wholeoutfit by adding attraction and appeal.
Vicarious Wines introduces virtual wine tastings on demand! This is the perfect Valentine's Day gift idea that delivers BOTH wine AND 3+ hours of educational and entertaining video content.
Vicarious "On Demand" is an in-home wine tasting experience kit of 4 Napa/Sonoma wines and 3+ hours of entertaining and educational videos that walk you through the wines. The videos are hosted by a Napa Valley winemaker who pulls back the curtain on winemaking, the wine industry, grape growing, food pairings, and wine tasting.
Four of their Vicarious wines are included… Choose your experience volume!
• 4oz bottles of each wine for a solo experience… 1 glass of each of the 4 wines. $65
• 8oz bottles of each wine for a tasting for 2… 1 glass of each wine for both people $95 ( perfect for couples)
• Full bottles of each wine… if you want to enjoy 1 bottle 4 separate nights with a friend/spouse… or all in 1 night if you have some friends over for a shared evening of wine.$195 (Perfect for Galentine's)
20% Off for Valentine's Day – Code (VDayVoD) Activation Date TBD
Made Nala (www.madenala.com)
Personalized Tote Bag: www.madenala.com/collections/bridesmaid-gifts/products/bridesmaid-tote-bags-set-mrs-bridesmaid-tote-bag-set-of-6-7-8-maid-of-honor-proposal-personalized-wedding-bridesmaid-gifts-from-bride?variant=42218473292001
Custom Name Ring Dish: www.madenala.com/collections/bridesmaid-gifts/products/personalized-ring-dish-bridesmaid-proposal-gifts-unique-gift-from-bride-wedding-ring-holder-christmas-gifts-for-her-jewelry-holder?variant=42218487513313
Personalized Makeup Bag: www.madenala.com/collections/bridesmaid-gifts/products/metallic-makeup-bag-gift-for-bride-personalized-name-bags-gift-for-bridesmaid-from-bride-bridesmaid-proposal-box-moh-metallic?variant=42218490953953
Canvas Makeup Bag: www.madenala.com/collections/bridesmaid-gifts/products/bride-to-be-makeup-bag-will-you-be-my-bridesmaid-from-bride-maid-of-honor-bag-from-bride-toiletry-bag-gold-foil-bag-bridesmaid-gift?variant=42218508189921
Highland Titles/Celtic Titles, twoofthe world's leading innovators in land preservation, are offering coupleseverlasting gifts of Scottish and Irish titles, such as Laird, Lord or Lady, in exchange forsouvenir plots of land on its Slievekirk Wood estate in Ireland or Glencoe Wood estate in Scotland!
If your readers are looking for unusual, personalized and eco-friendlyValentine's Day, titles are sure to be a gift couples willLOVE! The conservation program offers a unique and eco-friendly opportunity to purchase souvenir plots at estates in Glencoe Wood, Scotland and Slievekirk Wood, Ireland – granting the purchaser the courtesy title of Laird, Lord or Lady. With eco-conservation initiatives increasing across the globe,Highland Titles/Celtic Titlesuse a creative approach to land conservation by selling small plots to help fund the rescuing of woodlands, tree planting, maintenance and acquisition of land at risk of development – ensuring it cannot be purchased or developed.
For couples to claim their Scottish or Irish titles, customers can purchase plot sizes ranging fromone square foot to 1,000 square feet starting at $45! In just a few clicks, customers can instantly download an eco-friendly certificate, ideal during the times of social distancing and for last-minute shoppers! To further romanticize this unique and royal gift, Highland Titles/Celtic Titlesalso offer Couples Packages, granting lovebirds their very own side-by-side plots, making it the perfect "his and hers" gift for any milestone starting at just$75!
When buying the Couples Package, the consumer will receive:
• Two names & two titles on one legal title deed for their land ownership
• Adjoining Plots of land in Glencoe Wood or Slievekirk Wood
• Master Title Deed to change legal titles on bank accounts, driving license and other ID
• A map, directions and instructions on how to visit/find their personal plot.
• Instantly downloadable certificate
• Presentation folder, personalized certificate, information booklet and plot ID card
• Information and pictures of the area and our conservation project
The Box of Date Night Cards by A Year of Dates Etsy shop is the perfect Valentine's Day gift. Not only is it affordable, but it encourages you to do things with your significant other that you wouldn't normally do. In romantic relationships, I think it's important to be intentional about spending quality time together, and this visually pleasing pack of cards definitely helps achieve that.
via allarahealth.com
• Surely Non-Alcoholic Sparkling Rosé: This sparkling non-alcoholic rosé is perfect for late night drinks and hangover-free mornings. Unlike other non-alcoholic brands that sell grape juice in a wine bottle, Surely works with the best California winemakers to make real wine. ($24.99)
• Surely Non-Alcoholic Rosé: This gorgeous pale pink non-alcoholic rosé, similar to styles popular in Southern France, gets its grapes from the Monterey region of California. This wine is perfect for those who love rosé year-round, best enjoyed cold and fresh. ($24.99)
With Valentine's Day ahead, there are some lovely preparations to be made, along with deciding on a special gift for our loved ones. Gift shopping for the special ladies in your life can be stressful, even for a rugby fan! The one gift you can never go wrong with is a romantic dress. But how to choose a dress that will fit your special lady?
We're Lady Black Tie, a chic online formal wear boutique that started as a local New England-based storefront and now has global customers from Abu Dhabi and Australia, from Miss Maryland 2019 to The Bachelor contestants and we'll gladly help you guide your audience on how to pick the right dress for this special day.
Our team prepared 5 tips on what to look for when buying a dress for a specific body type:
• If you are big-busted consider choosing something that ties up the back (like dresses Khaleesi or Eclipse); has a cowl neck and adjustable spaghetti straps (Aspen), and/or a gown or a dress that has a stretchy material (Stardust Gown).
• If you are tall opt for wearing a midi or a maxi, they were practically meant for tall women. (like Ellie Velvet Wrap Dress & the Brienne Dress).
• If you are plus size consider choosing a higher quality fabric with stretch, high-waisted with a flattering A-Line design, and/or has some ruching around the waist area to hide any trouble spots (see Moscow, Harper, Britta Gown).
• A pear-shaped body type has a narrow waist with larger hips, thighs, and bottom. Choose a dress that has a loose and flowy skirt and one that draws attention upwards. A dress with a plunging neckline or a beaded bodice (like Amelia Gown).
• For the hourglass figure, a fit and flare dress works best to highlight the natural shape of your body (see Leanne dress).
Give your partner a romantic date night at home this Valentine's Day by gifting them a Banquist experience. We deliver fresh ingredients straight to your door, along with step-by-step video guides taught by master chefs for a unique cooking experience. Let us do all the hard work for you, so you can cook a delicious, romantic dinner for each other in the comfort of your own home!
• Company Website: www.banquist.com
If you are looking for a fun gift for your best friend or boyfriend, collage.com offers over 50 personalized products you can make your own. To lighten up a heavy day, you can put a funny picture or even your face on a pillow or blanket. A memory that will live on forever and bring lifelong smiles to your loved ones.
*We're proud to be launching this incredible product line for the high end US market this week – see media release below . We're happy to send a sample for your review. Let me know if it would fit into any upcoming gift guides or skin care product reviews.
Kristina Shea launches BlueSkys Beauty™ — a Luxury, Plant-Powered Skincare and Wellness Line into the United States
Science-backed innovation combined with clean, natural ingredients including CBD elevate self-care.
"I have always been an advocate for elevating women, self-care and wellness — and my mission is to now help other women put their "Best Face Forward" and "Step Into Their Skin" with confidence."— Kristina Shea, Founder, BlueSkys Life & Beauty
— BlueSkys Life2™ Inc. a purpose-driven lifestyle brand announces the launch of its new company and brand extension BlueSkys Beauty1™ Inc. into the United States — a luxury clean, science-based and plant-powered wellness line, founded by Canadian entrepreneur Kristina Shea.
BlueSkys Beauty soft launches its e-commerce platform this November 2021 for Black Friday, with its initial skincare line of innovative, clean, luxury products. According to Brandessence Market Research, the global Clean beauty market is expected to reach USD 11,558.5 Million in 2027. In addition, Market Research Future projects the global CBD skincare market at USD 1295.7 Million by 2026 with a CAGR of 33% from 2021 to 2026. This right combination of ingredients set the stage for a formula of success for BlueSkys Beauty with its clean wellness and skincare line.
The formulary team at BlueSkys Beauty utilizes science-based innovations such as Apple Stem Cell technology — which extracts stems cells from an almost extinct and rare apple in Switzerland. This apple has been hailed by Vogue Magazine as the "Super Apple" for its skin regenerative qualities. This unique technology and other natural powerhouses such as hyaluronic acid, shea butter, coconut oil, tea tree oil, squalane are combined with high-quality traceable hemp CBD. CBD has been studied for its anti-inflammatory properties which may help fight "inflammaging" and calm the skin from eczema and other skin conditions.
"I discovered CBD many years ago from my personal journey of health challenges — including my skin. The stress of being ill erupted into my skin. I covered my face with make-up and (unknowingly) toxic products which only exacerbated the breakouts, redness and eczema I was experiencing. I was embarrassed to show my face." said Kristina Shea, Founder, CEO, BlueSkys Life / BlueSkys Beauty
"I then tried CBD oil on my face as I was already taking this internally already for other conditions. I was amazed in a few days with the results. For me, personally, the red irritation, inflammation and eczema calmed. I was left with soft touchable skin. I also regained my confidence to show my face without heavy make-up. I knew I had to one day share how using clean natural ingredients including CBD — helped me back on the road to wellbeing. Kristina added, "I have always been an advocate for elevating women, self-care and wellness — and my mission is to now help other women put their "Best Face Forward" and "Step Into Their Skin" with confidence.
"Having been involved in all aspects of bringing this new brand to life, from the formulary decisions, personally using and testing the products on my own face and body to the packaging — I literally put my "skin in the game". I couldn't be more excited to launch BlueSkys Beauty — Beautiful Made Well." said Kristina Shea, Founder, CEO, BlueSkys Life / BlueSkys Beauty
The new BlueSkys Beauty skincare launch collection features a Facial Serum, Facial Oil Elixir, and a Deep Tissue Moisturizer (Queen of Creams) all formulated with Kristina Shea's favourite clean ingredients including CBD. The Hemp CBD products are all traceable with a QR coding system, providing consumers access to a Certificate of Analysis (COA). The skincare line is designed to pamper from head to toe with a vision to help all women "Step Into Their Skin" naturally through wellness.
ABOUT THE COMPANY
BlueSkys Beauty™ is, science-based, innovative clean beauty company and brand extension of BlueSkys Life, a purpose-driven lifestyle wellness brand. BlueSkys branding is spelt with a "Y" intentionally — the company's philosophy centres around it's "Y" and purpose. BlueSkys Beauty stands behind their products with transparency and commitment to quality. All products are manufactured in the United States. BlueSkys Beauty is committed to disrupting the beauty industry to source global plant-powered ingredients to create innovative products that promote wellness and self-care for all women — while also responsibly elevating the consumer experience.
www.einpresswire.com/article/556936868/kristina-shea-launches-blueskys-beauty-a-luxury-plant-powered-skincare-and-wellness-line-into-the-united-states
Bandalettes
These cute anti-chafing thigh bands fromBandelettes ($18.95) are perfect for Valentine's Day and any day! They have a patented design that includes two silicone slip-resistant strips that keep them in place and prevents thigh chafing all day long. Perfect to send your best gals right on Amazon.
The Heart Company's newValentine's Love ($59.90) fragrance is a part of the brand's new vegan fragrance collection, featuring six eau de parfums. Each fragrance is inspired by its own positive affirmation that can be chosen upon mood and occasion. Valentine's Love has notes of Jasmine, Red Cherry and Cedarwood.
Largesse
Socorro Purse in silver
"You'll get more compliments for this bag than for anything else you own" – so true! This eye-catching purse is lovingly handmade in Brazil with chainmail fabric from up-cycled aluminum soda can tabs and sliver crochet yarn. And, if you like #sexandthecitystyle, it looks just like the one Carrie Bradshaw carried in S1E1 of "And Just Like That" without breaking the bank. 11″L x 6.5″H x 1.5″D (expandable). Lightweight – weighs less than 12 oz. Up-cycled aluminum, matching color fabric liner, nylon zipper. Vegan, recycled, fair trade. $125
White Ceramic Candle
lovingly hand-poured in the USA and a perfect year-round addition to your home. BREEZE: Refreshing blend of clean crisp air and light delicate citrus will have you dreaming of a seaside retreat. 4.26″h x 3.76″w. 12 oz all-natural soy wax. High-quality lead-free wick. Burn time 60-70 hours. $27.
"Waterplay"
"Been playing in the water…" A limited edition print of a playful ocean abstract from the Big Island of Hawaii. 14"H X 14"W canvas. Original oil on canvas by Hawaiian artist, Mia Kolly. 3" wooden art frame, vintage gold leafed, imperfect finish. Includes hanging hardware. $233.75 (sale).
Large Leather Tote
Classic and supremely versatile, this generously sized tote will be a favorite companion piece as the leather ages with time and use. These gorgeous bags are skillfully handcrafted in Ethiopia, with slight one-of-a-kind variations that add to the character of each piece. 12″H x 18″W x 6″D. Fits a 15″ laptop. $230.
Pink & Coral Silk Scarf
A stunning statement piece in luxury silk, playful, with a modern print in white, navy blue, pink, and coral. The tassels on each corner add the perfect amount of weight so that the scarf hangs nicely no matter how you style it.
100% silk. Handmade. Tassel detail on each corner. Beautiful, saturated colors. 38″ x 38″. Styling tip: Fold square into a triangle. Place the middle of the triangle at the front of your neck and bring the ends behind your neck. Cross the ends, bring them back to the front, and either tie them together or let them hang freely. $39
Rhodolite Garnet Pendant in 24K yellow gold and Sterling Silver.
An exquisite one-of-a-kind pendant from award-winning jewelry designer Lika Behar. This adjustable length pendant was handcrafted in Istanbul in 24K yellow gold and sterling silver, featuring a 1.18ct oval rhodolite garnet. The garnet from Moyo Gems was mined by Leilla in the Tanga region in Tanzania and faceted in Jaipur by Prima Gems. 1.18ct oval rhodolite garnet. 24K yellow gold. Sterling silver. $720.
Rhodolite Garnet Bracelet in 24K Yellow Gold & Sterling Silver
A spectacular one-of-a-kind bracelet from award winning jewelry designer Lika Behar. This adjustable bracelet was handcrafted in Istanbul in 24K yellow gold and sterling silver, featuring a 1.48ct oval rhodolite garnet. The garnet from Moyo Gems was mined by Leilla in the Tanga region in Tanzania and faceted in Jaipur by Prima Gems. 1.48ct oval rhodolite garnet. 24K yellow gold. Sterling silver. $780.
Aqua Pendant in 18K Yellow Gold
This one-of-a-kind pendant is a celebration of natural beauty. Custom-crafted in 18K yellow gold by New York jewelry designer Wendy Brandes, it features a 3.35ct rough aquamarine mined by Thomas in the Tanga region of Tanzania. $790.
Diamond Huggies Earrings in 14K Rose Gold
Handmade of 100% recycled 14K rose gold, these classic earrings will never go out of style and are a favorite fine jewelry staple. They will take you from the gym and to the office and everywhere in between, always adding a touch of elegance. 14K rose gold.White diamonds 12 (SI1 G-H, total carat weight .096). Measures 12.4mm x 2.4mm. SCS-certified 100% recycled gold. $690.
Personalized Puppet Video Valentines are THE Valentine's Day Gift this year!
(Toronto, ON) Applefun Puppetry is once again building custom puppet videos for your Valentine. Each video is unique and contains poems, jokes, and fun, delivered straight to you – or your Valentine – on Valentine's Day, February 14th.
"I've been performing for kids of all ages for decades now, but the pandemic posed a real challenge – how to get puppets in front of people when we can't be together in person?" said Mike Harding of Applefun Puppetry. "I came up with these cool, customized Valentine videos as a way to connect with people on an individual basis, and for them to feel super special on Valentine's Day."
Each video is $60, and can be purchased at personalized-puppet-greetings.mailchimpsites.com. This is the second year for the Puppet Valentines, and Applefun is expecting demand to be high.
"Last year we received rave reviews," explained Mike. "It was a really special way for many people to give a unique gift to their Valentine."
Videos feature the name of the recipient, a few personal details , and a fun message for Valentine's Day. Applefun is also open to customizing videos for other holidays – talk to Mike and he'll be sure to get your child a gift they will remember forever.
Media inquiries:
Mike Harding, President, Applefun Puppetry
mike@applefun.ca, www.applefun.ca
The Ultimate Valentine's Day Gift – Couple's Total Relaxation with Floatation Therapy
True REST Float Spa Offers Float Dates for Loved Ones
WHO: True REST Float Spa—the world's largest float therapy brand with 39 locations in 22 states and another 80 locations opening soon across the United States.
WHAT: Celebrate the holiday of love as a couple. True REST Float Spa is offering a Valentine's Day special – book a date to float. For just $110, two individuals can experience a moment of self-care with two one-hour floats that provides ultimate rest, relaxation and rejuvenation.
WHEN: Feb.. 1 – Feb. 20
WHERE: The True REST Valentine's Day Float Experience is available at participating locations. Visit TrueREST.com/Valentines to learn more and TrueREST.com/Locations to find the nearest location.
DETAILS: Valentine's Day is a wonderful holiday to show loved ones how much they're cared for with the gift of relaxation. The Valentine's Day float offer from True REST allows families, friends and couples to share a unique experience and a thoughtful gift during the season of love. Nothing says "I care about you" more than an uninterrupted hour of complete relaxation.
Floating is a holistic therapy that helps people center themselves through sensory deprivation and a zero-gravity environment. Guests float atop skin temperature water mixed with 1,000 pounds of Epsom salts, providing significant health and wellness benefits. From stress relief to better sleep, pain reduction and alleviating symptoms of mental health disorders such as anxiety and depression, float therapy offers a word of peace with no distractions and effortless, cloud-like floating.
Self-care makes an excellent gift for anyone, especially when love and appreciation are in the air. Join True REST for their Valentine's Day Float Experience at TrueREST.com/Valentines.
SKN Butter Candle No.1, a deep moisture skin therapy candle that melts into a warm body oil in minutes (yes warm NOT hot).
SKN's wax formulation was purposely made with ultra-hydrating exotic butters Cupuaçu and Kokum for their reparative and moisture therapy properties. Both butters also melt just above body temperature, making them ideal for the task at hand, and promoting healthy, supple skin.
lydabeauty.com
The ingredients include absorbable clean burning coconut soy wax, nutrient dense Cupuaçu and Kokum butters, and skin smoothing 100% Essential oils. Everything from vessel to wax is handmade and hand-poured in Los Angeles, CA.
Our inspiration was to help squeeze in a daily dose of self-care, no matter how much time you think you don't have.
Cupuaçu holds up to 4 times its weight in water locking in moisture.
While Kokum provides deep penetrating skin soothing nutrients that activate collagen production and protect against damaging free-radicals –
well truthfully they do a lot more than that but that's what the press release is for (see attachment).
Costa Farms Aloe Vera Live Indoor
www.amazon.com/Costa-Farms-Live-Mini-Aloe/dp/B07M8NTHML
Roses on Valentine's Day are a lovely idea, but they don't endure forever. Give them a plant they'll treasure for years: aloe vera in a Valentine-themed planter. Houseplants have the amazing ability to make any area more inviting, making them perfect home and office décor items. Costa Farms is always developing new plant collections to make it easier for you to select the plants that are suitable for you. Look for the Costa Farms logo on all of our goods.
Bombombs Hot Chocolate Bombs
www.amazon.com/dp/B08MT4MTBR
Hot cocoa bombs, the latest viral TikTok trend that has us salivating, have taken the world by storm. They are the ideal Valentine's Day gift for any hot chocolate enthusiast and will truly elevate the overall experience. This set includes five bombs in various flavours ranging from fudge brownie to caramel candy.
KalaVita, a next-generation natural gummy supplement, and lifestyle brand that helps boost the body's built-in systems. All the products are sugar-free, keto-friendly, vegan, and gluten-free and have no preservatives or artificial colorings.
KalaVita team would love to be part of your Valentine's day gift ideas for 2022! 🙂 Please take a look at some of their products:
Hair Hair: Promotes thicker, stronger, and glowing hair.
Formulated with biotin (B7) and vitamin E to help promote healthy hair, prevent hair loss, and maintain hair strength from within. It is the first product in the supplements market that offers all of these benefits in the form of a vegan and sugar-free gummy. Naturally flavored with white peach, Hair Hair aspires to become a delicious addition to people's daily beauty routine.
Focus Focus: Promotes focus & concentration.
With ingredients like L-Theanine, an amino acid naturally found in tea leaves, it keeps you calm, regulated, and clear for lift-off, and Neumentix, a clinically proven ingredient from patented spearmint lines to support focus during the day without disrupting sleep at night.
Nite Nite 🙂 Promotes deep sleep
With just the right amount of melatonin so you can fall asleep faster without the side effects of causing daytime sleepiness or drowsiness. Plus a blend extract containing Chamomile Extract and Lemon Balm Extract to relieve stress.
manbasics.com
ManBasics
Men are notoriously difficult to buy gifts for! ManBasics features all-natural solutions for men with beards, and really cool gifts in the "wet shaving" category for men who shave.
• All-Natural Beard Oils – ManBasics beard oils are all-natural, and "inspired" by cocktails featuring scents of Whiskey Old Fashioned (sandalwood, orange, and rosemary essential oils), Mojito (peppermint, lime, and rosemary essential oils), and Fireball (cinnamon, clove, and rosemary essential oils). We also have beard balms for men with more substantial beards that need a little shaping.
• Wet Shaving Products – ManBasics straight razor and safety razors make great gifts for men that are tired of razors with 15 blades on them. Wet shaving with a single blade product is actually more gentle on your face, and with the addition of a shaving soap and badger hair brush turns a morning "chore" into an experience men look forward to!
• Handcrafted Beer Soaps – quality soaps aren't just for the ladies. ManBasics handcrafted soaps are made with beer! Of course, they don't smell like stale beer and they won't get you drunk. The alcohol is boiled during the soapmaking process which leaves behind residual sugars that make for a deeper lather. Our scents are amazing and not full of "floral" fragrances that turn guys off.
Rocksbox
www.rocksbox.com/gifts
Rocksbox is a simple cure for the girl who is always seeking new ways to change up her style and here is the festive season she might need it as well since this rocks box gives her three pieces of hand-selected jewelry to experiment entire month. The rest is up to her: she can keep cycling through the diamonds or use a monthly credit to purchase her favorites.
Whether you're seeking a relationship or currently in one; newly involved or getting over someone; married, single, separated, divorced; or just plain overwhelmed by the whole thing, help is here for your every relationship woe!
Everyone wants that amazing, fulfilling and profoundly connected relationship we've all read about and dreamed of—someone who gets you and you get them, and all is wonderful in the world. The reason we don't have it, according to Gary John Bishop's no-nonsense, straight dose of reality, is because "you don't know sh*t about having an authentically great relationship."
InLOVE UNFU*kED: Getting Your Relationship Sh!t Together (January 18, 2022; HarperOne), Bishop, author of the million-copy New York Times bestsellerUnfu*k Yourself cuts through the nonsense and applies his counterintuitive approach to relationships in his first book focused on a single topic.
Why is it so hard!? We've been sold the ideal without ever being taught what it takes to have that kind of relationship. In this book, Bishop, one of the leading personal development experts in the industry, returns with a no BS approach to the missing piece required in all successful relationships:ourselves. Bishop challenges us to stop shifting blame in our relationships, to take responsibility, to face ourselves, first. Bishop doesn't buy into the mainstream of what makes a happy relationship. Not 50/50 effort, not compromise, not molding ourselves into what our partner wants, but instead to face our shortcomings, telling ourselves the truth, and using that truth to be the best partners we can be, rather than settling for "a level of despair they can tolerate and call it happiness," as Kierkegaard put it.
LOVE UNFU*kEDis not about blame or providing communication tips. It's not about how to change or cope with your partner and personality types. It's not about healing past trauma or a guide to forgiveness or understanding fear of commitment. But what this book will help you to do is:
1. Assess howyou do relationships
2. Uncover all the flawed ways thatyou operate in a relationship
3. See why your relationships seem to have a predictable path
4. Identify the ingredients to creating a real, lasting and profound connection with another human being.
5. Reveal how to completely reinvent your life, now and forever..
Once you've worked your way through this quagmire, you'll finally have a real structure to start having a great relationship.
GARY JOHN BISHOP is one of the leading personal development experts in the industry. He is the New York Times bestselling author of Unfu*k Yourself, as well as Stop Doing that Sh*t, Do the Work, and Wise as Fu*k. His "urban philosophy" approach represents a new wave of personal empowerment and life mastery that has caused miraculous results for people in the quality and performance of their lives. He is also the host of Unfu*k Nation: the podcast. More at https://garyjohnbishop.com/
LOVE UNFU*kEDwill help anyone kick off the new year taking steps to create the relationship they want and deserve—by Valentine's Day one could be on their way to candy, flowers, and most importantly a real relationship that actually works. Gary John Bishop is available for interviews. Thank you for considering him and his relationship-changing book!
"Valentines' is a real deal especially for couples. Last year's Valentines was actually memorable for me. I forgot to buy my girlfriend a gist and I had to come up with something at the last minute. I saw my crochet box inside my room and thought why not make her a flower bouquet. I watched several youtube tutorial videos and luckily, I was able to make one. It was a 6 flower crochet bouquet in tri-color. I bought some wrapping paper at a nearby bookstore. I added chocolates and some photos of us too. She loved it!"
energydrinkland.com/
Think Green Custom Mini Camping Mug w/ Blossom Kit
This classic campfire mug turned planter is the perfect way to say, "Happy Valentine's Day!" It features a wide array of seed options and a planting and growing instruction manual. The mug is made of carbon steel with a speckled powder coating finish. Your gift includes a seed packet and peat pellet. It will be individually boxed in a Kraft box and imprinted with any message you choose to make for a truly personalized gift!
Scented Tumbler Votive Custom Candle – 3 oz.
Light up your loved one's life with this 3-ounce scented soy-based votive custom candle. This fragrant white candle has 2 different scent options and 2 different label options to choose from. Your gift will be packed in a cardboard gift box and imprinted with the message of your choosing.
Large Fleece Custom Blanket
Give the gift of comfort and warmth this Valentine's Day! This large, comfy blanket has a whipstitch edging that is both sturdy and stylish. Choose from eight unique colors and add the message of your choice to create a truly on-of-a-kind gift.
Give the gift of romance in the Caribbean this Valentine's Day with a book celebrating compelling culture, fabulous food and emerging romance.
A woman and a man meet by chance on the beach in the Caribbean. Over the 26 letters of the alphabet, they explore the island and discover more about each other and themselves.
Accompanied by 26 stunning original watercolor illustrations by artist Eric Rhinehart, "The ABCs of Paradise Found" is a keepsake book that readers will be able to read over and over again.
Read "The ABCs of Paradise Found" to each other with a cocktail or a glass of wine. We bet you'll never make it to the letter Z.
A perfect lasting gift for Valentine's Day for someone special in your life that embraces romance, travel, culture, island life, and food.
www.abcparadisefound.com
"The ABCs of Paradise Found" $ 29.95
available on Wordeee.com
Via precondo.ca
Precondo
The best Valentine'sDay gifts to give and receive are those given based upon both feelingand necessity. No matter who you are or your walk of life, there are areas ofopportunity in your home and routine alike for a more streamlined experience.These range from automating the most mundane and repetitive daily activities toenriching and educating yourself to bring new areas of interest to theforefront of your mind. These considerations are key when choosing personalizedgifts for those you care about, because the crux of joy in receiving a giftcomes from the intrinsic change that the gift provides in someone's dailyexperience.
We've picked some ofour favorite gift ideas for Valentine's Day based upon common needs that peopleface in daily life, from the rigors of commuting to the necessity of breathingfresh indoor air. The most romantic gifts you can buy for someone—outside ofsymbolic items like jewelry—are those that show your investment in andawareness of your special someone's interests and areas of need. Whether thatmay entail working late, traveling long distances, learning something new, orjust staying put, we've come up with some Valentine's Day gift ideas that aresure to find a place in your loved one's life, no matter who they are.
• Best Valentine's Daygift for coffee drinkers: EmberMug
• Best Valentine's Daygift for allergy sufferers: CowayAirmega 150
• Best Valentine's Daygift for art lovers: Anatomica
• Best Valentine's Daygift for commuters: SkullcandySesh Earbuds
• Best Valentine's Daygift for healthy eaters: OmegaCold Press 365 Juicer
• Best Valentine's Daygift for home theater fanatics: RokuStreambar
• Best Valentine's Daygift for new parents and light sleepers: KyvolVigoair HD3 Humidifier
• Best Valentine's Daygift for wine connoisseurs: CoravinPivot Wine Preservation System
• Best Valentine's Daygift for builders and craftspeople: RyobiPower Drill Set
• Best Valentine's daygift for pet parents: Feeder-Robot
111 Extreme Places in Europe That You Must Not Miss. It's a really incredible guidebook with full-page photos of each place. The book is a collaboration between our publisher Emons Verlag and DW (Deutche Welle – www.dw.com).
It's sold in bookstores across the UK and available online from Waterstone's and Amazon. The cover price of £12.99 is quite a nice value, as our books are high quality and make wonderful gifts.
• The Laundress No 723 Damask Rose Collection, $50 – Treat your laundry and your senses to the lush scent of No.723 with this set of Laundry Detergent, Fabric Conditioner, and Fabric Fresh.. No.723 scent offers an alluringly spicy, reimagined take on rose. Whiten, brighten, soften, and refresh with this everyday detergent, fabric conditioner, and fabric freshening combination that's truly a cut above.
• Aceology Rose Quartz Gua Sha Facial Massager, $45 – For your Galentine. Not only a luxurious end to a masking sesh, Aceology beauty tools are also beneficial for self-care and mindfulness; the Gua Sha is a handy tool for those prone to migraines and headaches and is said to address stagnant energy or 'chi' in the body.
• Aceology Overnight Lip Mask, $19 – give your lips that extra soft and smoochable edge. This natural coconut-infused miracle worker will boost hydration and help to resurface your lips, leaving them soft, supple and smiling.
• H2O+ White Clay Body Scrub, $32 – Reveal fresh, bright, and revitalized skin for your boo with our unique dry application scrub that exfoliates and buffs away rough patches, while Hyaluronic Acid helps keep skin feeling soft and hydrated. Helps remove daily pollutants and improve skin luminosity. Finished with a refreshing white tea and ginger scent..