Trick or Treat ith Joe & Seph's!
Joe & Seph's spooky range…
Chocolate Popcorn Pumpkins. £3.50. Purchase here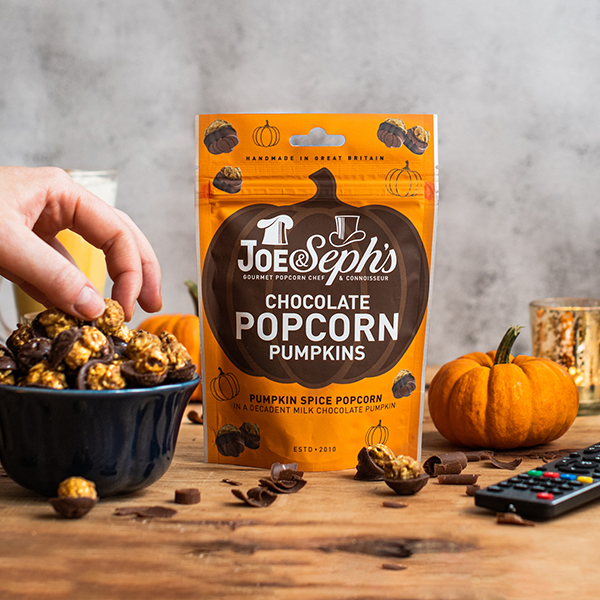 Joe has created a warming pumpkin spiced popcorn which has been
sumptuously placed in a devilishly decadent, milk chocolate pumpkin.
Pumpkin Spice Popcorn. £4. Purchase here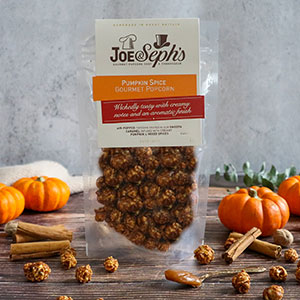 Perfect for Halloween festivities and cosy nights snuggled up by the
fire. Joe's newest nibble is handmade in London, featuring our
smooth caramel sauce, creamy pumpkin and warming mixed spices. This
deliciously aromatic popcorn is one of our tastiest creations yet
–winning a 1-Star Gold 2020 Great Taste Award before even launching!
Toffee Apple & Cinnamon Popcorn. £4. Purchase here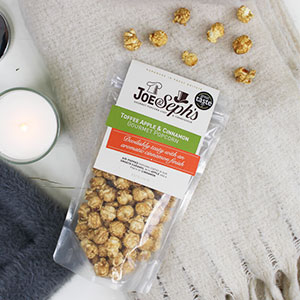 It's autumn all year round with our Toffee Apple and Cinnamon popcorn.
Handcrafted in London, this gourmet delight combines sweet toffee,
crisp apple and warming cinnamon for a taste of cosy nostalgia.