Ticketmaster partners with ESSMA for the 2023 conference in Poland
Ticketmaster is proud to announce a commercial partnership with ESSMA, the European Stadium & Safety Management Association, which aims to unite the stadium industry.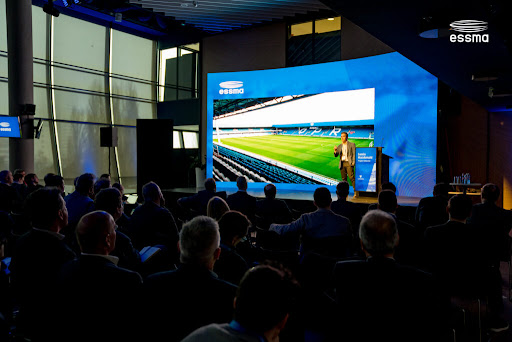 Ticketmaster will be represented at Legia Warsaw Municipal Stadium of Marshal Jozef Pilsudski on 21 and 22 March for the ESSMA Summit.
The ESSMA Summit and Ticketmaster partnership is an exciting development for sports and entertainment fans. The ESSMA Summit brings together industry professionals to share best practices and innovative ideas, while Ticketmaster is a leading provider of ticketing services for live events.
"I am delighted to announce Ticketmaster as the latest addition to the ESSMA network. With more than 45 years of experience in improving the ticketing industry, I am sure Ticketmaster can add value for our members."
Lars Cuykx, Commercial Partnership Manager at ESS
The ESSMA Summit can be considered the must-attend event in the stadium industry. With over 300 leading stadium peers and 30+ insightful speakers, the conference offers exclusive networking opportunities.
The partnership between ESSMA and Ticketmaster aims to improve the fan experience by leveraging technology and data analytics. By combining their expertise, they can provide a more personalized and streamlined ticketing process for fans, as well as enhanced safety and security measures.
"We look forward to engaging with Europe's leading clubs, associations and stadium promoters within the partnership with ESSMA."
Timo Skrzypski, VP Business Development
ESSMA has more than 350 members from numerous leagues and federations, with a strong European network to discuss industry-related issues and reach common understandings. They are closely involved with key stakeholders in the sector and contribute to the further professionalisation of the European stadium industry.
Overall, the ESSMA Summit and Ticketmaster partnership is a promising development that has the potential to benefit fans, venues, and event organizers alike. Ticketmaster brings several benefits to the ESSMA Summit in Poland 2023. As a leading provider of ticketing services for live events, Ticketmaster's technology and expertise can help ensure a seamless ticketing process for attendees, which is a critical aspect of the overall fan experience.