Thyme for Gin – Rock Rose Gin Launches Summer Mini-Hamper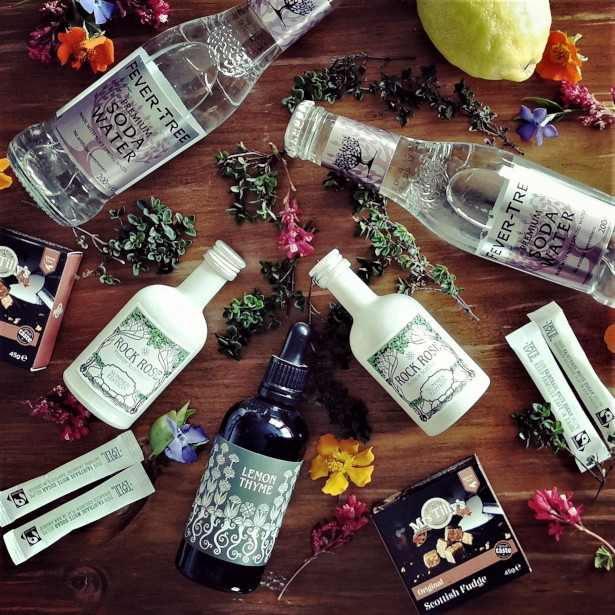 Rock Rose Gin is launching a Summer Box. The mini-hamper, priced at only £20 (+P&P) from https://www.dunnetbaydistillers.co.uk/shop/ contains just about everything you need to create Rock Rose Lemon Thyme Collins cocktails – perfect for basking in the sun.
The Summer Box launches in the first week of June 2021.
The box includes the delicious Lemon Thyme Liquid Garnish (which you'll use time and time again, if you pardon the pun); two Rock Rose Summer Edition 5cl miniatures; Sugar Sachets, Soda, Tonic Water, and even fresh lemons.
All you need to add is ice, a sprig of lemon or common thyme, and, of course, sunshine or a warm evening.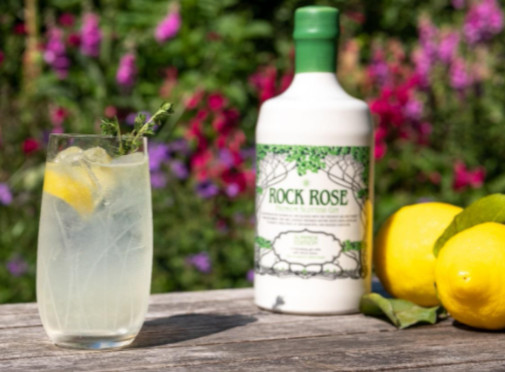 This is the perfect gift for birthdays, hosts, anniversaries or just to say 'hello' again after this long period of lockdowns.
Rock Rose Summer Edition Gin tasting notes
Lemon balm, Lemon Verbena, and Lemon Thyme: Picked from the Distillery's own garden, these are the hero botanicals of the summer edition. They give the gin a fresh lemon scent and the lemon thyme delivers a savoury, herbal edge.
Clover: Sweet and earthy, bringing a warmth to the gin.
Meadowsweet: Light and floral, bringing out a sweet, honey nose in the spirit.
The Rock Rose Lemon Thyme Collins Cocktail Recipe
50mls Rock Rose Summer Edition
40mls lemon juice
25mls sugar syrup
A few drops of Lemon Thyme Liquid Garnish (to taste)
Soda
Method:
Add ice cubes to a glass, add the gin, lemon juice, sugar syrup and liquid garnish, stir well then top with the soda. Garnish with a twist of lemon and a sprig of lemon thyme if you have it.
Click here for a video on the making of this cocktail
https://www.dunnetbaydistillers.co.uk/news/cocktails-and-recipes/lemon-thyme-collins
Refill Rewards Club
For a regular delivery of Rock Rose Gin together with other treats, choose to join the Refill Rewards Club delivering you a recyclable pouch of gin – 70cl to enough to fill a full-size bottle – plus other surprises to make a perfect cocktail. Visit https://www.dunnetbaydistillers.co.uk/refill-rewards-club/ to join. At only £30 per delivery, you save money and help the environment by returning the packaging via Freepost each time.
Follow the brand @rockrosegin