This Christmas, celebrate with music, champagne and Red Red wine – a truly immersive experience….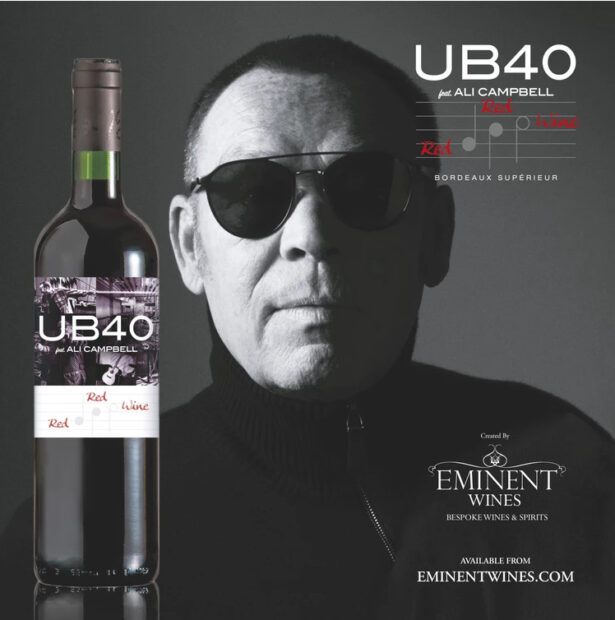 MUSIC AND THE ARTS LET YOUR SENSES SING THIS FESTIVE TIME CHRISTMAS Wine & Champagne Gift Ideas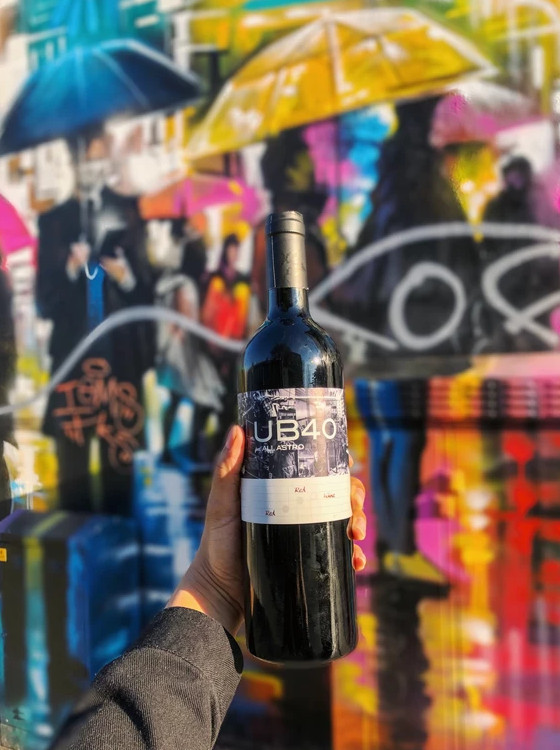 • Celebrating one of the most famous reggae bands, UB40, and one of their most iconic tunes, UB40's Red Red Wine Bordeaux Supérieur has been created by Eminent Wines. Produced from a subtle blend of two of the Bordeaux grape varieties, Merlot and Cabernet, to give a rich, deep, red fruit colour with blackberry notes, enriched with ripe tannins, and with a long and elegant finish.
• Ali Campbell, band founder, spent his adolescence harvesting grapes in Bordeaux and always longed to launch a UB40 Red Red Wine! Ali commented, "We always wanted to release our own Red Red Wine, and now we have!"
• The 75cl bottle retails at £28.50. An organic and vegan Red Red Wine is also available at the same price.
• The Champagne Charles Orban, Cuveé Roger Daltrey is a collaboration between Roger Daltrey and Eminent Wines, introduced to celebrate the band's 50th anniversary, and is known affectionately as the official Champagne of Rock 'n' Roll. The award-winning Champagne label takes the band's trademark bullseye symbol and incorporates it as part of the design on the label of artist Mike McInnerny's famous Tommy album artwork. All of Roger's proceeds from selling the Champagne head to Teen Cancer America – a charity founded by Roger Daltrey and fellow band member, lead guitarist, and songwriter Pete Townsend – and to support Teenage Cancer Trust in the UK. Produced by Charles Orban Champagne – a family vineyard since 1770 located in the village of Troissy on the left bank of the Marne – the Champagne is made from a subtle blend of three grape varieties – Chardonnay, Pinot Noir, and Pinot Meunier. The Cuveé represents a perfect expression of these three varieties and has a creamy texture with fine, lively bubbles; and received a rating of 90 (outstanding) from Wine Spectator.
• Daltrey said, "Charles Orban is a grower-producer in the Marne Valley, and the Champagne is authentic and unique, which is important to me. They have a long history since 1770, so only the best last long, like The Who."
• The 75cl Champagne bottle is priced at £95.00 per bottle or with a pair of bespoke, stemless champagne glasses, £125.00 for the bottle and glasses.
Jerome Jacober Founder of commented, "At Eminent Wines, we aspire to celebrate excellence in music and the Arts in creating drinks inspired by legendary artists, charity causes, or both! It's about bringing the senses alive with music and beverages. We aim to never compromise on the quality or customer experience – to offer, to innovate, and to reach beyond the ordinary to create a truly immersive experience, almost a 5D style approach! We hope this makes for a great gift to someone who enjoys both music and beverages!"
Other bespoke creations by Eminent Wines
• The Royal British Legion Champagne range
• Tramp Range of Champagne
• George Armagnac range
• Gerard Depardieu, C'est mon Panache 2005, Bergerac
• Bespoke Champagne for L'Oiseau de Feu (Bird of Fire), the classic yacht launched in 1937
• A range of high-end, bespoke pewter ice buckets as seen and created for companies like Harrods and Hakkasan