The MEATER Plus Smart Wireless Meat Thermometer is the perfect gift for hard-to-buy-for foodies, as well as tech lovers, busy parents and many more, this Christmas.
Tech lovers will enjoy the feature rich app, busy parents can enjoy the freedom to get on with other tasks, budding chefs have access to a massive, subscription-free, library of recipes and foodies can get adventurous with their meat selections.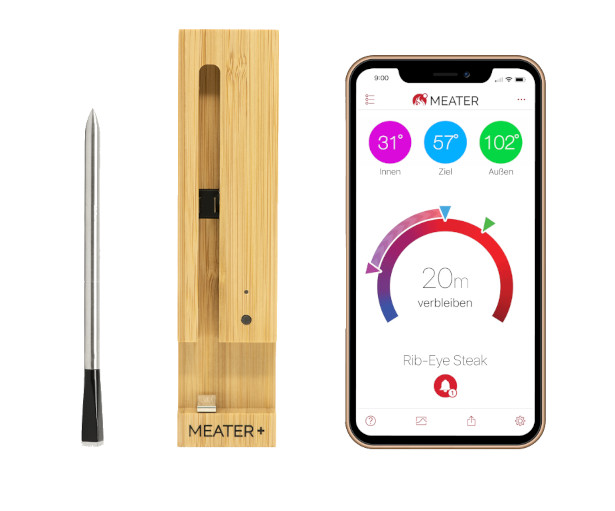 The MEATER Plus Smart Wireless Meat Thermometer makes achieving succulent, perfectly cooked meat or fish every time, simple. Super smart, MEATER Plus has its own app featuring a smart guided cook system. Simply connect the MEATER Plus to any smartphone or tablet to enjoy estimated cooking times, meat being monitored whilst it is cooking, and alerts and notifications being sent when meat is cooked to perfection and ready to eat. Useful for all year-round culinary endeavours, MEATER Plus is great for al fresco cooking as well as a must-have kitchen tool. This simple to use, must-have culinary gadget is cooking 2.0!
MEATER Plus, SRP £119.00
Also available from Amazon – https://www.amazon.co.uk/MEATER-Thermometer-Rotisserie-Bluetooth-Connectivity