A CHRISTMAS CHEER FOR WILD BIRDS! Henry Bell Wild Bird Care,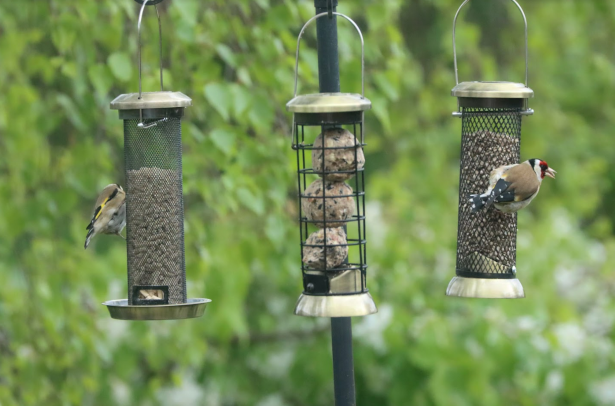 New to 2022/23, this stylish and elegant range, Everyday Feeders, feature ring perches to enable safe and easy feeding. Perfect for Christmas gifting, the Everyday Range is reasonably priced to encourage everyone to start helping and feeding wild birds in their outdoor space.
The Henry Bell Everyday Heritage Feeders (RRP £9.99) are available as seed, peanut, fat ball, sunflower hearts, and suet bite & mealworm feeder. Their compact design facilitates ease to fill-up and maintain and will keep garden birds happy all-year-round.
For the Robins…
At Christmas time, we can't forget about our favourite Christmas bird, the Robin! Henry Bell has plenty of products that are suitable for these little festive friends.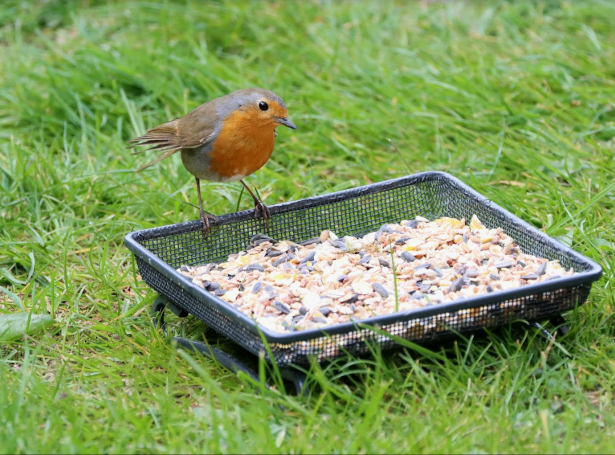 The Henry Bell Open Nest box (RRP £7.99) and Elegance Open Front Nest Box (14.99) are the perfect offering for Robins. All the family will love watching curiously as Robins, and other small birds, nestle from the cold in these well insulated homes.
The Henry Bell Essential Ground Feeder (RRP £9.99) is preferred by the smaller birds, such as Robins, who like to feed from the ground. The feeder is ideal for any of the Henry Bell Seed Mixes, Sunflower Hearts and Mealworm – such as the Henry Bell Robin Blend (RRP £6.99). So, get all the family involved this festive season, filling up the feeder with this high energy and deeply nutritious blend.
Introducing Henry Bell (www.henrybell.co.uk) – a fourth-generation family-owned British business that produces quality small bird, wild bird, and animal feeds. The Henry Bell Wild Bird Care range features over 130 quality products catering for every type of garden bird, all designed with health and wellbeing of birds in mind. Products are available nationwide in 400 garden centres and online (such as Blue Diamond Garden Centres [18] and Dobbies Garden Centres), pet shops and retailers.
Henry Bell has also made sustainable packaging a priority with all their Wild Bird Food packaging being 100% recyclable whilst protecting the integrity of the elements inside each bag.