The Groovy Food Company Organic Coconut Flour
Available at Ocado, Waitrose and Sainsbury's, £3.50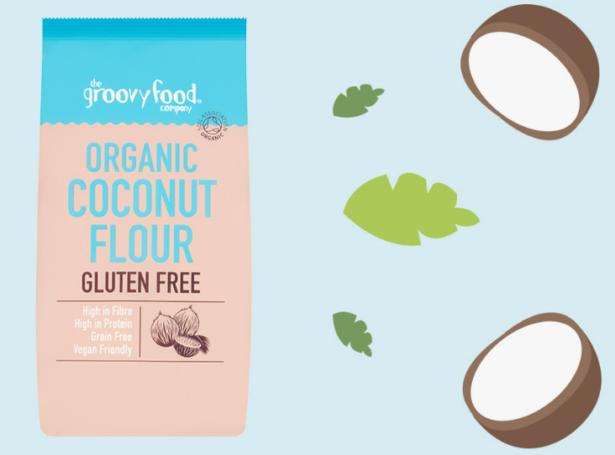 Our organic coconut flour comes from the dried flesh of the mighty
coconut which is finely ground to create a versatile home baking
ingredient rich in fibre and protein – wow! Its mild sweetness means
it loves to be whizzed in breads, cakes, muffins, pancakes and
desserts, as well as smoothies and shakes. Great for those following a
gluten free diet.
The Groovy Food Company Organic Coconut Sugar
Available at Ocado, Waitrose, Sainsbury's, Tesco and Morrisons,
£3.99
Highly versatile, our organic coconut sugar can be used as a direct
swap to refined sugar in both sweet and savoury dishes. The unique
buttery caramel taste of coconut sugar adds a delicious depth when
baking and cooking, or when added to hot and cold drinks including
smoothies and milkshakes. Our unrefined organic coconut sugar is
sourced from certified organic plantations in South East Asia and is
derived sustainably from luscious coconut palm trees using the cut
flower bud of the coconut blossom.
The Groovy Food Company Light Amber & Mild Agave Nectar