In the US Root Beer is an iconic soda flavor loved by many. One of the best known root beer brands is Stewarts. Stewarts recently released a Spiked Seltzer line revolving around their great soda flavors.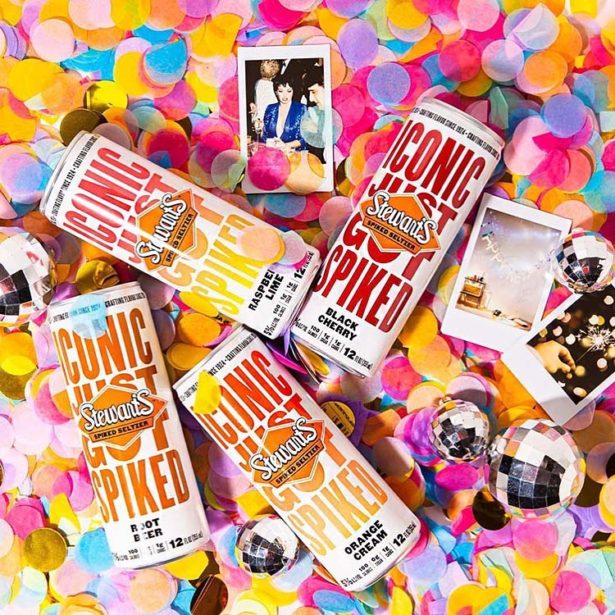 Stewart's Spiked Seltzers put a spiked spin on classic, all-American flavors. The flavors are Black Cherry, Raspberry Lime, and of course the iconic Orange Cream and Root Beer. These are vegan, gluten-free, low-carb and low-sugar with less than 1 gram of each, low-calorie at 100 per serving, 5% ABV and come in 12oz cans. Nostalgia never tasted so good, yet they are also health-conscious enough to appeal to sports enthusiasts. They are physically available in 24 states, and can be shipped nationwide.
Stewart's Spiked Seltzer is also the Official Seltzer of Spikeball. It is a great partnership which includes exposure on ESPN2, in specific with the "Iconic Stewart's Spike of the Game". The spring and summer schedule comprises 14 tournaments across Florida, Virginia, Texas, Oregon, California, Georgia, Pennsylvania, North Carolina, Ohio, Massachusetts, Illinois, and Utah; each will have about 150 teams competing. The Nationals, comprising 400 teams, will follow in October. Stewarts Spiked Seltzer will be present at all of those tournaments, except for those held on college campuses.
See more and buy @ :- https://stewartspiked.com/