Sporting spirits lifted in 2024 with Danilo calendars and diaries
For fans of every sport, what better place is there to record the fixture dates and scores than in your teams official licensed calendar or diary?
New this year is a calendar celebrating everything Tour de France, with images of stunning scenery from around the course and a double page spread featuring a map of the 2023 course. The is the perfect place to record the progress of the competitors and who wears the daily maillot jaune on the race to the last day on the Champs Elysée. RRP 10.99.
The Lionesses came so close to being triumphant at the FIFA Women's World Cup, as the nation was enthralled by the amazing individual and team performances as they made their way through the tournament. Fans of Mary Earps, keeping England's hopes alive, and her award of the Best Women's FIFA Goalkeeper and the Golden Glove for the whole competition, will be delighted to see her featuring on the front of the official licensed calendar and on the pages inside. Plenty of space in the date panels to record the scores of the team throughout 2024, make this a perfect gift for supporters of the team. RRP 10.99.
The Rugby World Cup, held in France in 2023, has generated lots of interest here in the UK, and Danilo has produced the 2024 official licensed calendars for the England, Scotland and Wales Rugby Union squads. RRP £10.99.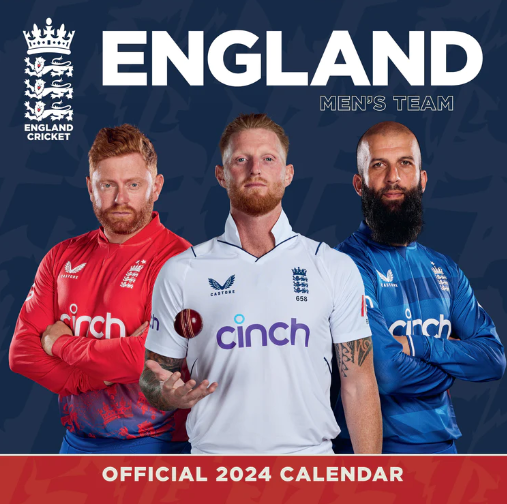 Likewise, after recent record innings by the resurgent Ben Stokes, cricket is back in the news and up on the wall with the England cricket 2024 square calendar (RRP £10.99). Featuring players from the current squad and loads of space to record important dates and fixtures throughout 2024. And, whatever football team you support, Danilo has a calendar for you. From Arsenal to West Ham and Liverpool to Tottenham Hotspur, there's fabulous wall calendar featuring players from the current team with plenty of space to make a note of the all important fixture dates. RRP £10.99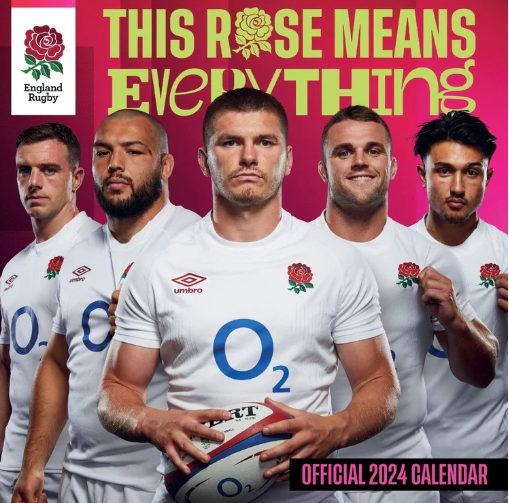 Danilo also has a wide range of pocket (RRP £5.99) and A5 diaries (RRP £10.99). Handy to either carry around or use as a desk diary, to record all your meetings and appointments, family and friends' birthdays and all the scores and scorers from every match throughout the season.
And for that extra special gift, Danilo has produced a range of deluxe musical collectors' gift boxes, which play the team anthem when the lid is raised. Each includes a 2024 square wall calendar, A5 diary and a collectible pen, making it the perfect Christmas gift for any ardent fan. Available for Liverpool FC, Manchester United, Arsenal, Chelsea and Tottenham Hotspur; RRP £19.99.
Take a look at https://danilo.com/collections/sports-calendars to see the full range and purchase the perfect gift or stocking filler for the sporting fan in your life.