All natural Avra Gummies HHC – designed to empower athletes in optimizing their recovery, training, and rest for your holiday gift guides.
Avra HHC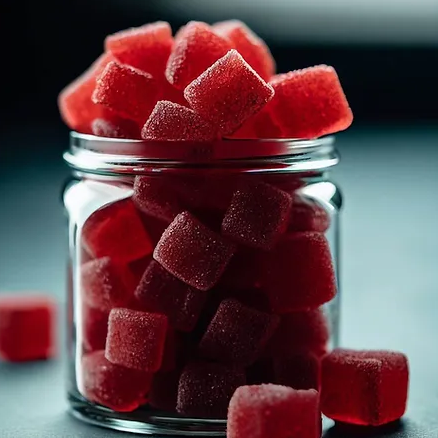 Gummies have been meticulously crafted using the highest quality hemp-derived HHC delivered with natural, organic gummy ingredients. PME by Design's extraction technology produces pristine, pure HHC,
offering a potent blend that helps athletes achieve peak performance, reduce recovery time, and improve restorative sleep. My wife and I use them all of the time. Takes the edge off, get a good night's sleep and
wake up refreshed
Key Benefits of Avra Gummies for Athletes and Non-Athletes:
* Enhanced Recovery: The powerful blend of pristine HHC with natural ingredients promotes quicker muscle recovery and reduces inflammation,
allowing athletes to bounce back faster after strenuous workouts or competitions.
* Stress Reduction: The HHC in these gummies may help reduce stress and anxiety, providing athletes with mental clarity and focus for
their training and competitions.

* Restorative Sleep: Quality sleep is crucial for athletes, and these gummies can help improve sleep patterns, ensuring that athletes wake
up refreshed.
4. Non-Psychoactive: Avra Gummies contain zero THC, ensuring athletes can enjoy the benefits without any mind-altering effects.
Mike Bennett, a PGA professional and renowned golf instructor, has been among the early adopters of Avra and has seen first-hand the
positive impact they can have on an athlete's quality of life. "As a professional golfer and instructor to some of the world's best
golfers and amateurs alike, my body and mind are constantly under pressure. Avra helps me relax after a long day on the course, supports
my recovery and quality sleep, and ensures that I am ready to perform at my best every day. These gummies are a must-have for any serious athlete."
(Please note this product is available in applicable US States only)