The ideal product for Halloween, perfect for those wanting to keep the house clean this Halloween but with a spooky twist (and to get the kids involved!)
They are from spunj – ultra thirsty cleaning!
Spunj is an ultra-absorbent pad and cloth that can hold its weight up to 7 times in water. Great for soaking up any Halloween spills and buffing those surfaces ahead of guests arriving.
They have released some cool spooky special edition ranges and stockist info below-
• RRP – £1.49 across all the range
• Retailers:
o B&M
o The Range
o Poundland
o Savers
Check out their pink cloth which has just launched in Aldi Specialbuys!
WHAT: Celebrate the spooky season with Gotcha Fresh Tea's limited edition
Halloween collection!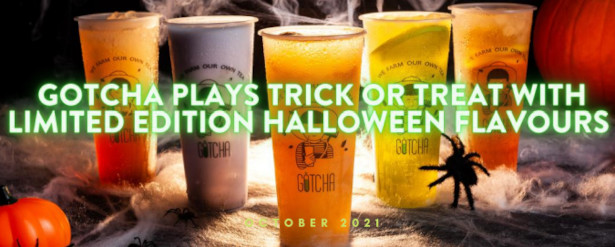 Gotcha is releasing a limited edition Halloween Tea
Halloween is here! And to welcome in the spooky season, Gotcha Fresh Tea have
conjured up a Halloween collection of delicious teas with delightful and frightful
fruity flavours.
Candy Apple Green Tea (sweet apple with jasmine green tea with a topping of
white pearls) $6.80 and Jack'o lantern inspired sweet Pumpkin Boom Fresh Milk
(pumpkin and sweet potato topped with fresh milk) $7.20 will entice the bravest
tea lover to indulge in Gotcha's seasonal creations.
collection, comprising of FIVE spooky tea!
WHEN: From Thursday 28th of October until Sunday 31st of October 2021.
Gotcha Fresh Tea is a unique offering in the Australian tea space, much more than another 'bubble
tea'. Freshly brewed from real fruit puree and real tea leaves, all Gotcha Fresh Teas are hand made for
each individual order.
Focused on delivering a high quality experience for all their customer from what is inside the cup to
the store experience, Gotcha Fresh Tea offers a bespoke and fun experience for their customers.
With a delectable selection of handcrafted teas, collagen teas, and milk teas, Gotcha Fresh Tea has
tea to suit every tea lover's wildest desires!
O C T O B E R 2 0 2 1
A B O U T G O T C H A F R E S H T E A
H A L L O W E E N T E A
CCOONNTTAACCTT UUSS
W: gotchafreshtea.com.au/
E: info@gotchafreshtea.com.au
MMEEDDIIAA EENNQQUUIIRRIIEESS
Other limited edition flavours include WinterLemon Macchiato (wintermelon and lemon flavoured
tea with cheese foam) $7,20, WinterLemon Juice (wintermelon and lemon flavoured tea) $7.00 and
Kumquat Plum Green Tea (kumquat and plum flavour with jasmine green tea) $6.80.
Bubble tea fans will be able to order Gotcha's Limited Edition Halloween range in-store and on
delivery apps nationwide!
VIP Bottles – the UK's fastest-growing eCom alcohol retailer. They have one mission – to deliver the world's freshest, most innovative and exclusive alcohols directly to the doorsteps of their UK customers – they're often the first to launch new products into the UK, such as a very imminent launch for a hugely trending celeb tequila.
For Halloween Crystal Head Onyx Vodka and Crystal Head Skull Vodka.
Crystal Head Onyx Vodka 70cl, £45.99
Available to purchase at VIP Bottles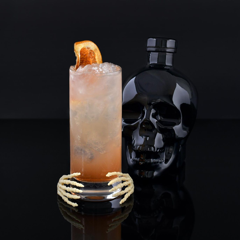 Crystal Head Onyx Vodka is full of power, strength and high energy, just like the healing stone it's named after. The world's first agave based vodka, this expression truly is one of a kind.
Is it a vodka, or is it a tequila? One thing we do know is that Crystal Head Onyx Vodka is a staple for this spooky season.
Unlike most traditional vodkas which are distilled from grains and potatoes, this expression is devised from Blue Weber Agave. Yes, that's right – the ingredient that makes tequila!
The world's first Blue Weber Agave based vodka, gives this spirit unique character and distinction. Crafted in the Jalisco region of Mexico and blended with the purest water from Newfoundland, Canada, this vodka is crisp, clean and smooth in finish.
Traces of citrus peel restore a soft fruity taste and an influx of white pepper provides a delicate warming heat to the palate, climaxing to a full-bodied and well-balanced expression.
This edition of Crystal Head's signature skull-shaped bottle takes a turn on the dark side. A satin black hue coats the bottle, as a tribute to the powerful & mysterious healing crystal this drink is named after, Onyx.
Crystal Head Skull Vodka 70cl, £39.99
Available to purchase at VIP Bottles
Ultra-premium and ultra-pure, this unadulterated spirit is clean and clear, but still oozes attitude. Enjoy Crystal Head Skull Vodka's on-the-nose aromas of neutral grain, with a subtle suggestion of citrus and a sweet hint of vanilla.
Inspired by the legendary crystal skulls from the Aztec era, believed to hold mystical powers, this iconic Crystal Head Skull Vodka will blow your mind.
The brainchild of Ghostbusters star and comedy legend Dan Aykroyd, Crystal Head is ultra-premium and ultra-pure. This smooth vodka is quadruple-distilled from Canadian corn into a neutral grain spirit and blended with pristine water, then filtered seven times — three of which are through layers of 500 million year-old crystals known as Herkimer diamonds.
The end result is a silky smooth spirit that's clean, clear and colourless, but still oozes attitude, with on-the-nose neutral grain aromas, a delicate touch of citrus, and a hint of sweet vanilla.
Perfect Serve: Add Crystal Head Skull Vodka and dry vermouth into a mixing glass with plenty of ice. Stir and strain into a chilled martini glass and garnish with a whole baby corn for a desert chic drink.
Trick or Treat' yourself to a bagel because Pumpkin Spice is BACK!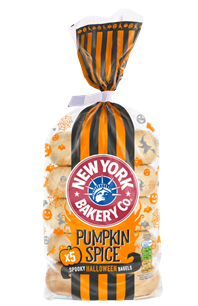 Get ready for the spooky return of the limited-edition, Halloween bagel from the UK's number one bagel brand, New York Bakery Co.
Halloween is creeping upon us once again, and that can mean only one thing – the spook-tacular Pumpkin Spice bagels from New York Bakery Co. After flying off the shelves for the past two years, it was only right that the UK's number one bagel brand brings back its frightful fan-favourite once again.
Loved by all for its authentically boiled and baked bagels, New York Bakery Co. has infused classic pumpkin spice flavours alongside the recognisable, autumnal flavours of cinnamon, nutmeg, ginger and cloves into a delicious New York bagel. The seasonally spiced bagel is especially tasty when layered with cream cheese, maple syrup, blueberries and even a sprinkling of cinnamon, for that authentic American 'fall' flavour.
You won't be able to miss the spooky orange and black packaging in stores (a must-have for every kitchen shelf this Halloween season). The limited-edition flavour will be haunting the shelves at Asda, from 14th October for just £1 (RRP).
You'd better be quick as when they're gone, they're gone so don't miss out on a New York Bakery Co. Pumpkin Spice Bagel this spooky season.
If blood and fangs isn't your thing at Halloween, SD Home of Menswear by Suit Direct have come up with some sophisticated costumes that will guarantee you're the best dressed man at the party.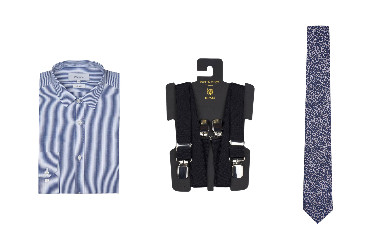 Keep it classy: Stylish Halloween costume ideas from on screen icons
While some people love Halloween, the thought of fake blood and fangs fills others with dread. If you're looking to keep things classy this Halloween, then it's time to search elsewhere for inspiration other than 'Count Dracula' and 'Edward Scissorhands'. And what better place than from the most fashionable men on our screens throughout history!
Film and TV undoubtedly has a big influence on our style. From Peaky Blinders to James Bond, characters in film and TV have always guided the way for what we should be wearing.
Fashion experts from SD Home of Menswear, the UK's fastest growing menswear retailer, have done the hard work for you. The best part about these looks inspired by TV and film icons is that they are all items that can transition seamlessly from classy costume to everyday style. So, you'll be the most stylish many at any party – not just a costume one.
1. American Psycho – Patrick Bateman
Limehaus Blue Stripe Slim Fit Shirt – £10
Scott & Taylor Black Braces £15
Limehaus Pink Petals Tie – £14
He may be one of the most menacing men in cinematic history, but there's no denying Patrick Bateman from American Psycho had impeccable style. Pair this Limehaus shirt & tie with these Scott & Taylor braces and you're sure to look great for any occasion. Just keep away from the sheer plastic raincoat…
2. Great Gatsby – Gatsby
Hammond and Co Putty Linen Herringbone Tailored Fit Suit – £140
Scott & Taylor Yellow Plain Tie – £8
Limehaus Grey Penny Round Shirt – £10
Jay Gatsby was right when he said 'Can't repeat the past?… Why of course you can!'. While he may have been speaking about love, what it also refers to is fashion! Take this iconic cream suit. Cream suits were at the height of fashion in 1920s, and very much remain in fashion today. Turn up this Halloween as Jay Gatsby then wear again to Henley Regatta in July. Nothing says versatility better than that.
3. Peaky Blinders – Tom Shelby
Marc Darcy Eddie Teal Check Flat Cap – £12.99
Marc Darcy Enzo Blue Grey Checked Tie – £10
Gibson London Grey Tweed Slim Fit Tyburn Waistcoat – £49
Peaky Blinders is a perfect modern-day example of how much TV influences everyday fashion. You'd be hard pressed to turn up to any racing day without noticing the slews of men in their tweed waistcoats and flat caps. And who blames them, they look amazing! Nail Peaky Blinders style with this tweed waistcoat from Gibson London paired with this Marc Darcy flat cap.
4. Mad Men – Don Draper
Limehaus Olive Panama Slim Fit Suit – £50
Ben Sherman Textured Knitted Polo – £36
What stylish men from TV and film list wouldn't include Don Draper from Mad Men? The epitome of class and style, Don Draper was the king of the dressed down suits for the office (although he could certainly dress up when he needed too!). With the rise in popularity of the dressed down suit, now is the perfect time to pick up this textured polo from Ben Sherman and pair with a suit like this olive one from Panama.
5. Pulp Fiction – Jules
Racing Green Black Plain Two Piece Suit – £100
Scott & Taylor Black Tie – £8
Ted Baker White Sateen White Shirt – £69
If you want something a little more classic, then opt for a simple black suit, white shirt, and black tie, like these ones above. A classic combo that works for any formal occasion, this look can be made into a Halloween costume by sporting a fake gun and dressing up as Jules from 'Pulp Fiction'. Simple, yet effective!
6. No Time to Die – James Bond
Ted Baker Grey Blue Textured Suit – £349
Ted Baker Square Contrast Cufflinks – £39
Scott & Taylor Navy Tie – £8
THAT suit from 'No Time to Die', the grey one with the blue tie – you know the one. Ever consider how easy that would be for a costume? Well, we're here to remind you! Make sure to pair with a blue tie and some cufflinks, like these Ted Baker ones. Daniel Craig who?
7. You – Joe
Selected Homme Harry Denim Jacket in Blue Wash – £65
Ben Sherman Stiles Rucksack – £25
Black Steven Corduroy Cap – £18
The Netflix sensation 'You' made for some entertaining watching over lockdown. While Joe may not be a style icon, he certainly is creepy. His style is also easy to emulate, and we LOVE this denim jacket from Selected Homme, very similar to one worn by Joe in 'You'. Accessorise with a cap and rucksack for true Joe style and then use the items for everyday wear for years to come.
8. Gossip Girl – Chuck Bass
Melka Billan Navy Coat – £49
Jeff Banks Grey Burgundy Striped Scarf – £13
Ben Sherman Oxford Shirt – £60
While not the creepiest of shows, Gossip Girl sure did influence a lot of style in its day. The iconic scarf that Chuck Bass wore throughout the series may be hard to come by, but this one by Jeff Banks is not far off! Pair with this Melka navy overcoat, a loose white shirt, and a lot of pouting, and you'll be the best Chuck Bass in any room.
A fabulous choice of premium spirits are bound to please all taste preferences to make a memorable Halloween and Bonfire night this year.
Halloween and Bonfire Night – Bushmills and Maestro DOBEL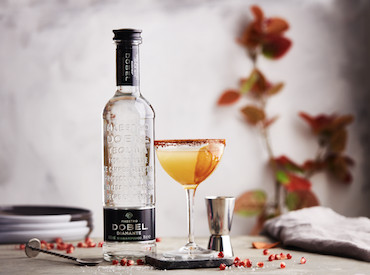 Ideal for Mischievous Margaritas on Halloween | A firm favourite of discerning Mexicans and the world's first Cristalino, multi-aged tequila, Maestro DOBEL Diamante is the perfect concoction for your ghoulish guests over the spooky season. This bright, light 'Cristalino' style tequila with silver touches holds exceptional body thanks to the high-quality blue agave used, harvested at peak condition, resulting in an intense, bold flavour. Maestro DOBEL Diamante is handcrafted using a unique carbon filtration process that allows the gentle removal of colour while retaining the sophisticated, complex aromas and intense flavours that have been imparted by the wood during the maturation process.
Stockist: Harveynichols.com & Harrods.com
Price: £68
For the discerning and curious Scotch whisky drinker | Maestro DOBEL Humito is the world's first smoked silver tequila – the creation of the clear liquid was sparked by the original, artisan practices of our first generation of Tequila distillers and has continued through 11 further generations. As with the entire DOBEL family, it is made with 100% blue agave and its smokiness is achieved solely through channelling the complexity and richness of nature. Cooking the agave over aromatic mesquite wood results in an extraordinary balanced and elegant smoky note. This delicately complex, sultry liquid is a compelling alternative to Scotch and brings the spirit of Bonfire night to wherever you might be celebrating.
ABV: 40%
Stockist: Harveynichols.com & Hedonism.com
Price: £64
For a fan of a good Irish whiskey | Crafted at the oldest distillery in Ireland, Bushmills 10 Year Old is an ideal starting point for the curious, eager to start their exploration of the world of Irish whiskey. Triple-distilled from 100% malted barley and matured for a minimum of 10 years in bourbon-seasoned barrels, this whiskey is fresh and zesty with aromas of honey, vanilla and milk chocolate. Enjoy Bushmills 10 Year Old in our Singular Tales cocktail whilst you exchange spooky stories around the fire.
Stockist: thewhiskyexchange.com
Price: £35
For those with a sweet tooth | A distinctive whiskey from the creators of the original single malt, Bushmills 16 Year Old Single Malt Whiskey is a story in three chapters. Aged in a combination of Oloroso Sherry and bourbon-seasoned barrels, before going through a final finishing period in Port wine casks, the unique maturation process creates a truly fantastic whiskey. With complex notes of juicy fruits, nuts and spice, as well as a hint of ruby redness, the 16-Year-Old Single Malt is an adult version of a toffee apple minus the teeth-pulling toffee.
ABV: 40%
Stockist: thewhiskyexchange.com
Price: £80
One Planet Pizza and Wicked Kitchen launch Spooktacular Halloween pizza
Featuring Violife'less cheezy ghost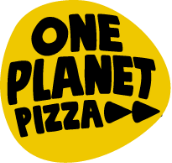 It's all treats and no tricks this year with the launch of the Wicked-Planet Pulled Mushroom Pizza, a devilishly delicious plant based feast from One Planet Pizza and Wicked Kitchen's Derek Sarno. This ghoulish limited edition Halloween pizza features One Planet Pizza's family recipe tomato sauce, topped with BBQ pulled oyster mushrooms, black olives, melty vegan cheeze, spicy sriracha mayo and a spooktacular Violife cheezy ghost on a delightful thin crust base infused with olive oil and stone baked for premium authenticity.
This exciting collaboration between One Planet Pizza and Derek Sarno proves that plant-based food knows no bounds. The combination of juicy pulled mushrooms, tangy black olives and creamy Violife cheeze will delight any and all thrill-seeking food lovers this Halloween.
With the nights getting longer and a chill in the air, there's no better way to spend this Halloween than huddled up with a Wicked-Planet Pulled Mushroom Pizza, topped with 25% more cheeze than leading plant-based pizzas, and with 20% fewer calories and 30% less fat than leading meat and dairy pizzas. Plus, One Planet Pizza's treats keep giving, as every pizza sold helps them plant trees with reforestation partners One Tree Planted.
Joe Hill, co-founder of One Planet Pizza, says: "It's been a plant based dream come true to collaborate with Derek Sarno, whose innovative creations have proved that eating plants can be even more exciting and tasty than meat and dairy products. Our Wicked-Planet Pizza is the first pizza in retail to feature a cheeze shaped ghost and we know vegans, vegetarians and meat eaters alike will be delighted with the epic flavours in every slice."
Derek Sarno, Co-Founder of Wicked Kitchen, says: "One Planet Pizza has been on my radar for a while now, always happy to work with great teams such as theirs. So when they approached me to help them craft a Wicked Pizza, for Halloween, the ideas flowed. We have something really special and incorporated some of the mushroom innovation I've been working on. We landed on the BBQ pulled King Oyster paired with the creamy cheeze, salty olives, and kick of sriracha. It's all treat and no tricks, and it's wicked delicious!!"
The Wicked-Planet Pulled Mushroom Pizza is available to buy online from One Planet Pizza Direct priced at £3.99.
The Ultimate Spooktacular Halloween Feature Guide. By (ossieannc).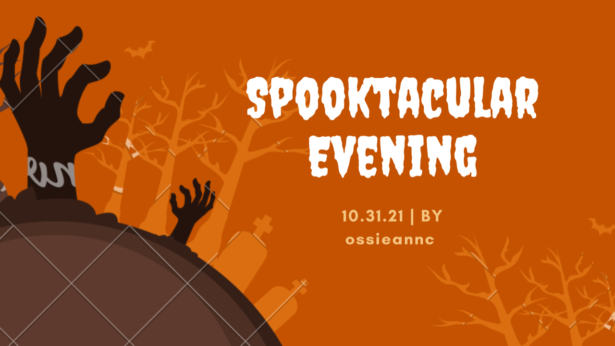 Looking to throw the spookiest spooktacular Halloween Party ever? Begin by inviting your
guests with an invite that will set the tone. State everything you'd like them to know in that
invite from the theme to the snacks.
Now the invites are out, it's time to decorate. One of the biggest tips I can give when decorating
your home for Halloween is to layer your decorations. Layer, layer, then layer again! Look for
the spookiest decorations ever i.e, bats, spiders, cobwebs, roches, fake blood, skeletons, tissue,
evil face looking pumpkins and the list goes on.
But wait we can't have a party without food right? When planning food ideas opt for light fun
little snacks, for instance halloween themed deviled eggs, fruits, veggies, salad, and desserts.
This is where your creativity comes in, there are loads of ideas on Pinterest for making the
yummiest and spookiest delights for your guests.
So the invites are out, decors are set, food all taken care of, now it's time for your outfit. As the
host of a spooky spooktacular halloween party you should look the spookiest right? Here's 5
great costume ideas that will have your guests ''Screaming!" in no time!
Costume Ideas
The wicked witch of the west- A fictional character who appears in the classic children's novel
The Wonderful Wizard of Oz.
IT/Pennywise- IT is a shapeshifting monster that usually takes the form of Pennywise the
Dancing Clown.
Jack Skellington (or skeleton)- A fictional character and the main protagonist of the 1993 film
The Nightmare Before Christmas. Jack is the Pumpkin King of HalloweenTown.
Mummies- From the film the mummy returns. The Mummy is a 1999 American
Action/Adventure film written and directed by Stephen Sommers.
Three Figure- From the film wrong Turn. Wrong Turn is an American horror film series created
by Alan B. McElroy.
Now that we are finished with costumes, let's dive into the treats. What's a Halloween Party
without treats right, I mean the entire concept of the season is Trick or "Treat" for the trick or
treaters. So let's switch it up a bit this year, we all know healthier is always better and seeing that
candy is made with so much sugar lets opt for something healthier this time around. Have you
ever heard about Vegan Candy? Yes you heard me right, vegan candy!
Here are some vegan friendly candy you can grab this year.
Vegan Friendly Candy Ideas
Rowntrees Jelly Tots and Fruit Pastilles-Jelly Tots have always been vegan-friendly while,
Fruit Pastilles sweets only recently went fully vegan.
Starbursts- You'll be pleased to know that these fruity favourites are actually vegan.
Skittles- Whether you prefer the Original red bag, the Wild Berry purple pack, or Sour Skittles
varieties in the bright green package, Halloween is a chance to grab all three.
Hard candies and lollipops- Hard candies are made up of little more than sugar and water. Note
that there are a few variations where animal products may be used, such as cream pops.
However, classic lollipops and hard candy are vegan.
Swizzels Love Hearts- Love Hearts contain zero animal products, making them vegan.
Strawberry Gum, Percy Pig Gum, Fab Flamingo gummy- by Mark and Spencer which are all
vegan friendly.
Now that the candies are all figured out. It's time for some fun activities to keep the party
jumping "BOO!", you know what I mean. Halloween is usually all about the trick-or-treating,
with all the focus on getting dressed up in a cool costume, heading out with buckets and not
coming back until they're filled with candy. But when Halloween falls on a weekend, and this
year October 31st is a Sunday, and Sundays are known for the ultimate fun days. It's a great time
to bring out these fun halloween games that will keep the day rolling with lots of laughter and
spooky surprises.
So here are some fun halloween game ideas that will keep the party lively.
Halloween Games Ideas
Candy hunt- Have some candy hidden between your scary decorations and have a spooky candy
hunt.
Pumpkin carving- Challenge your guests to carve the spookiest pumpkin ever. The spookiest
pumpkin wins.
Pumpkin tic tac toe- This game is as easy as drawing Xs and Os on your little pumpkins and
creating a tic, tac, toe board on a table with tape.
Truth or scare- A twist on Truth or Dare, Truth or Scare tasks players with Halloween-themed
questions and physical challenges.
Cup knock down- Draw little faces on white cups and assemble them in a tower. Kids can then
try to knock as many as they can down with a small ball. Whoever gets the most wins!
Pumpkin bowling- Have a bowling match with pumpkins as your bowling ball.
Creepiest decorated pumpkin- Challenge the kids to create the creepiest decorated pumpkins.
Spooky storytime- Guests can tell scary, spooky story times to get your best reactions.
The day is almost over! But do not forget the giveaways, I mean who doesn't like the idea of free
candy! Right? Here are 3 ideas for giveaways you can do.
Giveaway Ideas
Best spookiest kids outfits- Kids with the best spooky outfits gets extra candy.
Best carved/creative pumpkins- The person that carves/creates the best spooky looking
pumpkin from the above games gets extra candy.
Spookiest halloween makeup- The person with the spookiest halloween makeup gets extra
candy.
Alright, well now you know how to throw an awesome Halloween party! Thanks for hanging out
with me today! What's your favorite element of a Halloween party? Let me know in the
comments! Make sure that you come and visit me on my Blog (www.ossieannc.blogspot.com) , Pinterest, and Quora.
Thank you for reading, have a safe and spooky Halloween!
Cadbury Halloween Treatsize Collection !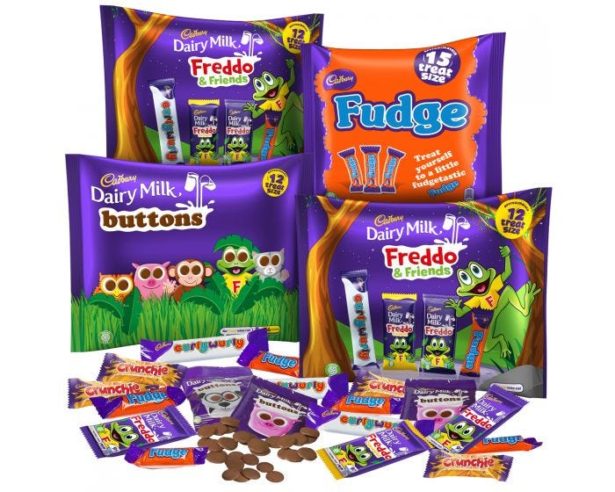 CASTLE SQUARE IN ELEPHANT & CASTLE ANNOUNCES FREE PROGRAMME OF EVENTS AND ACTIVITIES THROUGHOUT OCTOBER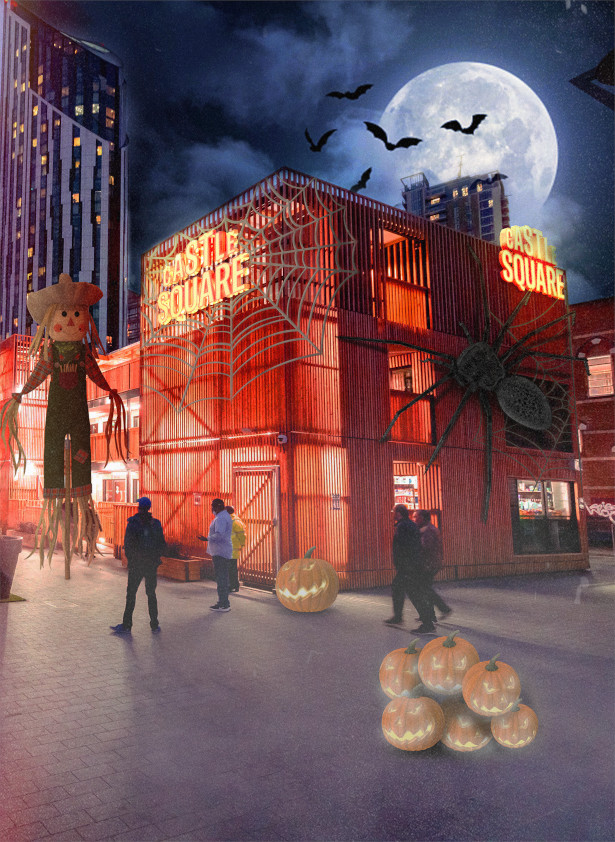 · Celebrate Halloween at Castle Square with lots of spooky activities for the whole family
· Learn about the rich and diverse history of Elephant and Castle in the animated walking tours
· For Black History Month hear stories about the Windrush generation, along with African music and dancing
· Join in with Upside Down Street Dance Club for Kids and Teens, learning new dance skills and meeting the wider community
· The Elephant and Castle virtual community hub will be hosting many free activities such as Creative Station which are geared towards fun learning for kids aged 2-10
LONDON, OCTOBER: This Halloween, Castle Square will be hosting a series of spooktacular activities for all ages to get involved in. On Saturday 30 October from 11am until 5pm, Londoners can celebrate the occasion by getting involved in a series of workshops, as well as taking in the scary decorations, music, food, drinks and more! There will also be pumpkin carving and a spooky story telling corner for the little ones to enjoy.
On Saturday 16th October, members of the community and local students will be able to take advantage of a unique opportunity to learn about the rich and diverse history and heritage of Elephant and Castle. Actors will bring to life famous local characters and fascinating stories by taking community members an animated history tour. As part of the event there will also be exciting offers and tastes from Castle Square's traders as part of the adventure through the community. A fun quiz and prizes are also on offer with some of the amazing retailers located on Castle Square and Ash Avenue.
In commemoration of Black History Month, Castle Square will also host a free animated local storytelling event about Cordelia, a woman who travels on The Empire Windrush to come to England to find her brother who joined the RAF during the 2nd World War. You can expect African drumming, dancing, and children's stories. This will take place on Friday 8th October from 5pm to 6pm.
In addition, there are a wide range of FREE community activities to get involved in throughout the month of October, both in-person and virtual. This month The Elephant and Castle Community Hub will be hosting activities in different venues across Elephant and Castle to invite their current members and welcome new ones to meet and connect in a physical space.
Parents looking for a fun way to entertain their kids will be pleased to hear that Creative Club will be running activities both online and in person. This month at the creative hub you will transform paper scraps into works of art, experimenting with colour and composition to obtain exciting and unexpected results.
The online creative station will host a special Halloween-themed session on Sunday 31st October. The sessions throughout the month will enlist children in creative activities from the comfort of your own home.
Monday Mindfulness will be available to all to join in with Chair Yoga, Chi Hatha Yoga and Meditation classes. Join every Monday morning online from 10am to 12pm.
The Disability Sports Coach will once again host free online yoga and Dance classes at 5pm on Thursdays, and a fun monthly quiz on Friday 29th October at 5pm.
For kids and teens aged 6-16 looking for a fun activity and new hobby to learn, the Upside Down Kids/Teen Dance club will be running free dance sessions every Friday at 6.30pm around the corner at St John's Centre, Larcom Street, SE17 1NQ. The weekly classes teach Hip Hop, Locking, Popping, House and break dance routines.
Every Thursday at 11am Re-Tribe will also be running self-care workshops over Zoom for people to connect with themselves and come together in a way that can provide calm and courage.
For further information, please contact the Elephant and Castle press team on: elephant@wcommunications.co.uk
For further information about the events mentioned above, see below. Full timetable here and in the accompanying flyers – all events are FREE:
Halloween Spooktacular
What: Halloween festivities for the whole family to enjoy
When: Saturday 30th October – 11.00 AM – 5.00PM
Where: Castle Square
Walking tours
What: Historic walking tour around Castle Square
When: Saturday 16th October – 12.00PM -4.00PM
Where: Castle Square, book your tickets here.
Black History Month Event
What: Stories from a woman who traveled on The Empire Windrush, followed by an African dancing and drumming
When: Friday 8th October 5.00 PM – 6.00 PM
Where: Castle Square
Creative Club
What: Creative Workshops with all materials provided
When: Wednesday 2.00 PM -4.00 PM
How to join: Free to attend at St Jude's Centre, St Georges Road, Elephant and Castle, London, SE1 6EZ
Frogprince Baby Music
What: Unique live music concept for babies, toddlers and preschoolers
When: Thursday 11.00 AM -12.00 PM
How to join: Free to attend at Mercato Metropolitano, 42 Newington Causeway, London SE1 6DR
Upside Down Street Dance Kids/Teens Club
What: Beginner street dance sessions for kids and teens (6-16yrs)
When: Friday 6.30 PM -7.30 PM
How to join: Free to attend at St John's Centre, Larcom Street, SE17 1NQ
Monday Mindfulness
What: Free Chair Yoga, Chi Hatha Yoga, and Meditation classes
When: Every Monday 10.00 AM to 12.00 PM
How to join: Join via zoom here.
Re-Tribe Facebook Live Talks
What: This online series of self-care workshops will offer a space for people to come together and connect with themselves and others in a way that can provide calm and courage.
When: Every Tuesday at 11.00 AM
How to join: Click here to join the meeting on Facebook
Disability Sports Coach – Online Sessions
What: Free sports lessons across yoga, and dance.
When: Yoga on Wednesday at 5.00 PM and Dance sessions on Thursdays at 5.00 PM, a monthly quiz on 29th October at 5.00 PM
How to join: Complete the registration here for Zoom details
Self Care Workshops with Retribe
What: Free online self-care workshops
When: Every Thursday at 11.00 AM
How to join: Join via zoom here
Creative Station
What: Free online themed kid's activities promoting fun and learning at home.
When: Every Thursday at 4.30 PM
How to join: Email juliascoble@thecreationstation.co.uk for Zoom link
About Castle Square:
Castle Square is a new addition to Elephant and Castle, creating the perfect gateway into Elephant Park and is home to an eclectic mix of local independent traders. It represents the heart of a wider retail and leisure offer which includes Ash Avenue. Home to 26 local traders, visitors will discover fashion, textiles, electrical and services stores plus a great range of cafés and restaurants. Easily accessible, Castle Square is located just 5 minutes' walk from Elephant and Castle tube station and directly opposite Elephant and Castle train station and adjacent to the Sainsbury's store at 50 New Kent Road.
For more information, please visit: https://www.castlesquarelondon.com/ and Instagram @castlesquarelondon
About Elephant and Castle's Virtual Community Hub:
The Elephant and Castle Community Hub operates entirely online, hosting free virtual wellness activities, fitness classes and arts & crafts workshops for the local community and all the family to enjoy. Activities range from the Elephant and Castle Community Hub choir to a Latin Dance Aerobics Workouts. Since its launch in March 2020 there have been over 14k users to the hub.
Visit communityhubse1.co.uk and Facebook @whatsonatelephant to find out more and for meeting details for each of the activities.
Great British Car Journey to host Harry Potter Halloween special event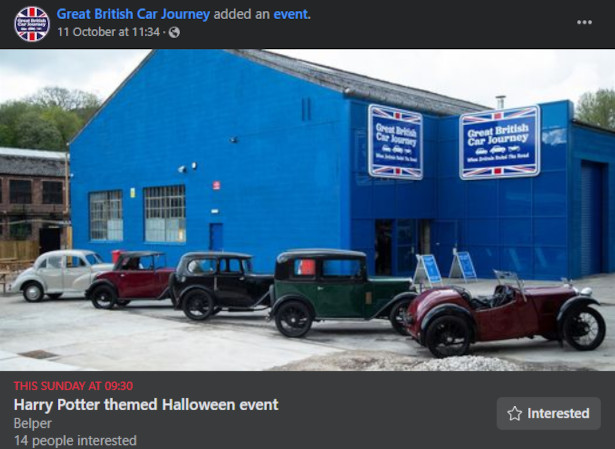 The call has gone out to wizards, witches and muggles to join the Great British Car Journey for a very special Harry Potter-themed event for all the family on Sunday 31 October.
A 1960 Ford Anglia 105E, which was enchanted by Ron Weasley's father in Harry Potter and the Chamber of Secrets – is flying into Great British Car Journey to take centre stage at the event.
The event at the attraction, which is based at Ambergate, also celebrates 82 years since the very first Ford Anglia model, the E04A, was released for sale on the 31 October 1939.
The Great British Car Journey Harry Potter Halloween Special promises to be a magical spectacle with family entry to the attraction discounted on the day.
On the day, the Ford Anglia 105E Owners Club will be bringing along a selection of the classic cars which were immortalised in the Harry Potter film to display at Great British Car Journey.
There will also be be a 'Hedwig Hunt' for children in the attraction's collection of more than 130 classic cars as well as plenty of ghoulish goodies in the café and prizes throughout the day for visitors wearing Harry Potter-themed fancy dress.
Manufactured in Dagenham by Ford between 1959 – 1968, the Anglia, with its American-influenced styling, including a sweeping nose line and its prominent 'eye' headlamps, has rightfully claimed its place in the Great British Car Journey collection of classic cars, which boasts its own Ford Anglia 105 Estate.
In total more than 1.5 million Ford Anglias were produced, yet only around 320 remain today.
To celebrate the Ford Anglia's birthday 82nd birthday, family tickets (2 adults and up to 3 children) are discounted to £30, a saving of £10. Entry includes access to the special Harry Potter Halloween event from 10.00am – 6.00pm (last entry at 4.00pm). Pre-booking is essential for the Halloween event.
To book a ticket for the Harry Potter Halloween Special event on Sunday 31 October at Great British Car Journey, please visit www.greatbritishcarjourney.com or call 01773 317243.
Fab-boo-lous DIY Halloween crafts
From pumpkin projects to Halloween decorations to DIY costumes: LoveCrafts encourages the nation to get creative this spooky season
The UK's leading craft supplier, LoveCrafts, offers how-to's, patterns and kits to make any idea come to life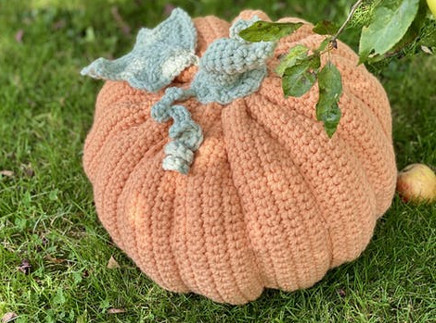 As we approach the end of the month, spooky season is upon us! To celebrate Halloween this year, the UK's leading craft supplier, LoveCrafts, has put together their top favourite themed crafts, crammed with inspiration to make your home spooktacular! From the squishiest pumpkins to frighteningly fun Halloween crafts for kids, LoveCrafts has got just the trick (or treat!) for a terrifyingly crafty DIY Halloween.
Pumpkin projects for everyone
It wouldn't be Halloween without a pumpkin or two! And now you can make your very own patch with these squishy DIY pumpkin tutorials. Just follow the instructions and grow your own gourd. Perfect for displaying in your home or on your porch year after year!
1. Make a huggable pumpkin
2. How to sew a fabulous fabric pumpkin
3. How to crochet a pumpkin and little baby boo pumpkins
DIY Halloween decorations
These DIY Halloween decorations and decor ideas are guaranteed to give you the heebie jeebies. From pumpkin blankets to monstrous wreaths, ghoulish garlands and fang-tastic ornaments you can hang on your twig tree. We also have whole cauldron of boo-tiful Halloween embroidery patterns to spice up your space. These makes are great for Halloween parties or decorating for the season!
1. 15 DIY Halloween decorations to make
2. Ghostly pom pom garland
Granny square pumpkin pie tutorial
Halloween crafts for kids
Nothing beats hosting a family crafternoon this October to keep the little hands busy! There are so many cute Halloween projects kids and grown ups can make together. If you're looking for a creepy critter or a friendly ghost to gift to a loved one, LoveCrafts have a cauldron full of ideas for that too!
1. Make these spook-tacular projects in time for Halloween
2. Make magical DIY unicorn slime
3. 22 amazing autumn crafts for kids
DIY Halloween costumes
Whether you're a witch, a wizard or a black cat, LoveCrafts can't get enough of DIY Halloween costumes. Sew a simple mask or crochet a Halloween-themed hat, perfect for popping on as you trick or treat, there's a fancy dress idea for everyone!
1. Reversible bat mask
2. Halloween cat ear headband
3. Witch's costume
Edward Griffith, CEO and Founder, LoveCrafts comments:
"Halloween is always an exciting time for crafters! It's an opportunity for makers to show off their creativity and incorporate new trends and pop culture references into their designs.
"This year, Halloween is set to be bigger and craftier than ever before! Searches on the site for Halloween crafts are up 500% compared to the same time last year. And for those of us having a virtual Halloween party, there's no better excuse to make some DIY decorations."
About LoveCrafts:
LoveCrafts.com is the online home for makers. A place to find inspiration, learn new techniques, shop craft supplies, and connect with like-minded people around the world. Yarn, free patterns, needles, threads, fabrics, hooks, craft books and kits can all be found via the site. Whether someone's a knitter, sewist, quilter or little-bit-of-everything crafter, they can discover the joy of making at LoveCrafts.com.

A SPOOKTACULAR SCENE AT COACH & HORSES
INSPIRED BY THESE SCENES? DRESS UP AS ONE OF THE MANY GREENE KING PUBS SIGNS IN LONDON FOR A FREE DRINK!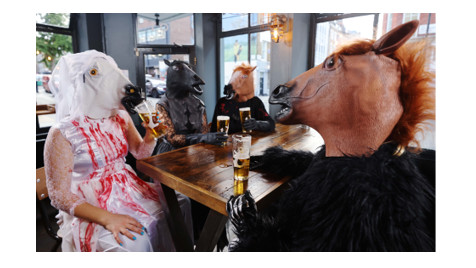 The Coach & Horses pub, located in central London, had a fearfully frightful start this morning – as a whole host of individuals turned up for food and drinks dressed in petrifying coach and horse's costumes.
Bartenders at the Coach & Horses pub were left asking, "Why the long face?", when visitors, dressed as horses, galloped into the pub in front of a variety of spooky coaches, to claim a free drink.
They say you can lead a horse to water, but you can't make it drink, but that wasn't the case at the Coach & Horses as a group of them were seen drinking their deliciously refreshing pints whilst taking in the unique history of the long-standing venue.
This follows the exciting announcement that the UK's leading pub company and brewer, Greene King, will be giving out free drink vouchers in London from 28 – 30 October (T+C apply). Drinks range from a spooky Blood Orange G&T through to a refreshing pint.
Fun selfie boards will be on hand in all pubs and those in the most creative outfits can take a picture and upload it to their socials, using the hashtag #GKPubSigns, for a chance to win a £1,200 bar tab and use of a private space in one of our pubs. Winners will also be treated to a box of Greene King beers delivered straight to their door.
Greene King wants London to 'Come Back Inn' this Halloween, so get dressed up and visit one of the many pubs! Whether it's a Silver Cross in Whitehall, a Punch & Judy in Covent Garden, or a Sherlock Holmes in St James, this is the perfect opportunity to rally up friends for a Halloween challenge like no other.
Nik Burniki, general manager at The Coach & Horses at Greene King said, "Pubs have been part of the fabric of London for hundreds of years, providing a pint and a place to get together. After the last 18 months, let's be honest, we never knew how much we could miss a pint! So, with £1,200 up for grabs, you and your friends better hurry down – I can't wait to see everyone dressed up!"
As Halloween weekend approaches, now is the ideal time to head out and learn the rich history of the Greene King pubs. Whether that's the 300 years old, The Globe, located in Marylebone, which is said to still be spooked by the dead landlord William Thorton or the Marlborough Head in Mayfair that stands on a site once used to execute thousands of criminals between the 12th and 18th Centuries. Plan your spooky evening around Greene King's most haunted pubs.
Terms & Conditions
• Only x1 drink can be redeemed per person
• The vouchers will be available from 28th – 30th October 2021 from Victoria, Oxford Circus and Leicester Square tube stations until 8pm and will be valid until November 25th, 2021
• The free drink is served on a first-come-first-served basis
• Participating pubs: www.greeneking-pubs.co.uk/free-drink/
For more information on Greene King and its pub names visit www.greeneking.co.uk.
Handle with Scare!
Spook trick and treaters with the limited edition run of
BiGDUG 'Box of Shocks'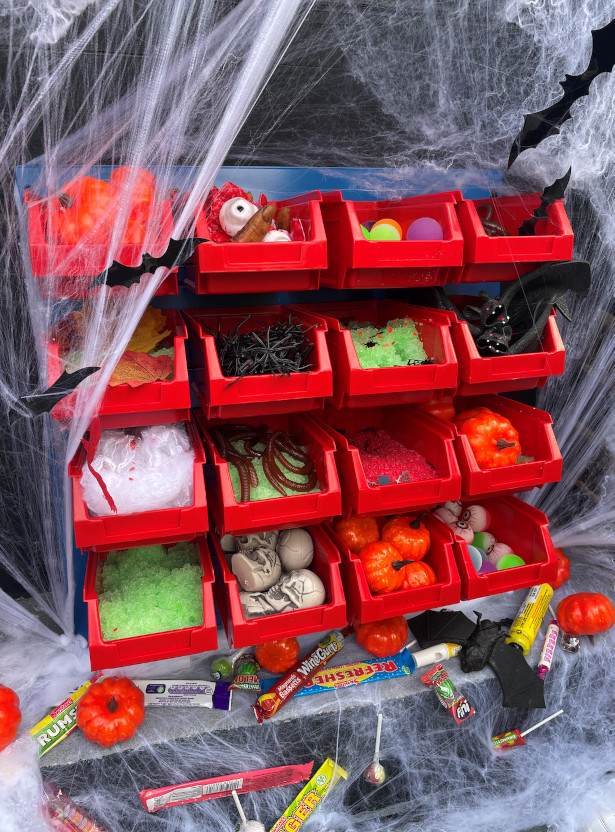 With Halloween creeping up on us, there's no better time to trick-or-treat with this limited-edition, fun and mysterious game that can be filled with bugs and hisses!
Perfect for party guests and little monsters, keep everyone entertained this Halloween with the revamped Lourve Kit Panel – The 'Box of Shocks' game.
Blindfold trick-or-treaters before they delve their hands into icky to touch Halloween drawers, hidden with either sweet surprises or nasty shocks like creepy crawlies, googly eyes and green slime.
The 'Box of Shocks' includes 16x drawers and comes as a stand alone item*, ready to be filled with your choice of spooky surprises. As a bonus, it can be used as storage afterwards for other bits and pieces – how 'candy'!
The 'Box of Shocks' retails at £38.00 and does not include any goodies or additional props. It has pre-drilled fixing points and is finished in a grease-resistant, powder-coated blue. Bins are manufactured from premium grade, impact resistant thermoplastic. They're easy to clean, wipe and store away – perfect for fun activities all year round.
Notes to Editors
Dimensions:
Louvre panel 500h x 500w mm with parts bins
• Louvre Panel Dimensions: 500h x 500w mm
• Bin Dimensions: 80h x 100w x 170d mm
*The Box of Shocks does not include any fillers or treats for the components
The store you'd least expect to go for your Halloween costumes, but the one with low prices and actually identical to some iconic Halloween looks for us to embrace this year…
Toolstation has given us their top picks on affordable Halloween looks this year: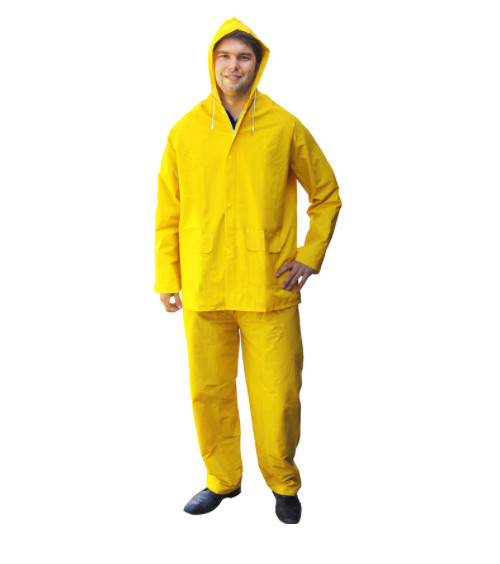 • Stephen Kings IT character 'Georgie'
• Halloween's Jason
• Quarantine look
The inspired costume looks range from as low as £8 to £15 with the option for next day delivery, just in time for Halloween!
SCARILY GOOD HALLOWEEN EVENTS YOU CAN'T AFFORD TO MISS
SKIDDLE SHARES TOP HALLOWEEN EVENTS AROUND THE UK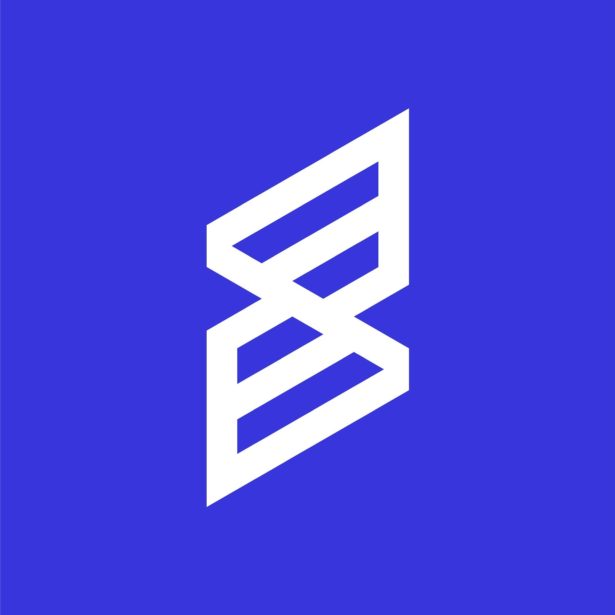 With Halloween weekend creeping around the corner, there are plenty of scarily-good events being hosted in some of the UK's top nightclubs and music venues between Friday 29th to the 31st of October. Here Skiddle shares a round-up of the very best.
The independent ticketing outlet houses the biggest range of events in the UK, across music, food & drink, festivals, and more, and with Halloween this year guaranteed to be frighteningly fun, there's definitely something for everyone.
NORTH
Manchester
Hit & Run Halloween
When: Friday 29th October
Where: HIDDEN
As one of the highlight venues for Halloween annually in Manchester, HIDDEN are hosting their much anticipated club night to kick off the weekend. With a line-up of star-studded international acts such as Skylark, Frenetic and Imanu debuting live performances in Manchester, this is an event to get pulses racing with endless Drum and Bass sets to keep you raving through the night.
FATOUT Festival 2021
When: 29- 31st October
Where: Regents Trading Estate-The Old Pint Pot/The White Hotel
Running across five spaces at Regents Trading Estate, the FATOUT festival returns with mayhem-filled events through the weekend.Friday's events will be hosted at the White Hotel, guest starring Bertie Marshall, Saturday night at the Old Pint Pot will be queer heaven with headliners Aalice and Karakoke Dungeon, and Sunday rounds off the weekend with special guest AJA and the official Halloween FatOut Fest after party hosted by Creatures of Catharsis!
Liverpool
MODE
When: Friday 29th October
Where: Camp & Furnace
Hosted at one of the most popular venues in Liverpool, MODE will be the perfect introduction to the Halloween weekend, with a huge set of Techno and House DJ's performing as part of the biggest Halloween line-up at Camp and Furnace to date! Eli Brown headlines this event and with 'Wacky Fancy Dress' as the dress code, this is set to be an incredibly fun night to kickstart the weekend!
Hangar 34: Halloween warehouse rave w/ mike skinner
When: Friday 29th October
Where: Hangar 34
Based in the thriving Baltic Triangle, Hangar 34 will be hosting a giant halloween rave with The Streets lead singer Mike Skinner headlining! Promising a night of nostalgia dedicated to UK Garage and Drum and Bass anthems featuring genre heavyweights Darkzy and Window Kid, this event will be an unforgettable night for those looking to start the weekend with a bang.
Leeds
INZOMBIEFEST
When: Saturday 30th October
Where: Beaver Works
Beaver Works is back with Leeds' largest and longest running Halloween event for those immune to sleep! As the house, bass, and techno center of Leeds, Beaver's will feature platinum-selling artist Tom Zanetti. This rave is an all-nighter with the venue boasting 6 arenas for guests to enjoy a thrilling 12 hours of music, with over 50 DJs and a horror-themed Halloween fair ride!
Daisy Dukes Drive-In Experience
When: 29th – 30th October
Where: Temple Newsham
You can't do Halloween properly without watching some spine-tingling cult classics! Daisy-dukes is presenting a horror spooktacular with large-screen viewings of IT(2017) on Friday 29th, and The Rocky Horror Picture Show(1975) on Saturday 30th. To up the ante, Scare Maze Brands will be wandering the drive-in for guaranteed jump-scares to make this a truly immersive experience.
MIDLANDS
Birmingham
BRUNCH UK GARAGE: HEARTLESS CREW LIVE
When: Saturday 23rd October
Where: Secret Location Birmingham
Launching as the first UK's first Garage and lunch event, this daytimer is an underground event that throws out all the rules paying homage to the roots of UK Garage, Speed Garage and UK Garage 90s classics! With trailblazers Heartless Crew guest starring and performing a mix of old school and current tunes, this event will also promote street food and bottomless rum punch to keep the energy flowing through the day.
Wolverhampton
Horror spectacular: Electric circus and Violent May LIVE
When: Friday 29th October
Where: Purity Club
For a visual explosion of horror burlesque and lively stage shows, Electric Circus UK and Violent May will be performing at Purity Club at the start of the Halloween weekend. Featuring a WASP tribute band horror show, horror-themed cocktails and food offering, this promises to be seasonal finery at it's best and is not for the faint-hearted.
Coventry
The Spooky Swamp
When: Friday 22nd- Sunday 31st October
Where: Stonebridge Golf Centre
Launching as a brand-new outdoor event to kick off the Halloween season early, the spooky swamp is a family experience set to raise the spirits in a spine-tingling event like no other. There will be beautifully lit landscapes to guide guests on a Halloween pathway, an eerie storytelling feature for children in the Spooky Stories Tipi, face-painting, and a traditional food market to indulge in. A ghoulish adventure for all ages to enjoy.
SOUTH
London
Club De Fromage: Not Another Indie Disco
When: Saturday 30th October 2021
Where: Islington Academy
Club De Fromage has become known for always hosting memorable nights and their halloween events are no exception. Promising a chaotic and ghoulish 'Fromage stage show', apple bobbing, and fan favorite tunes from the likes of Ghostbusters to Backstreet Boys, this is a disco to keep you monster mashing through the night!
GHOST SHIP: The ultimate halloween boat party
When: Friday 29th October 2021
Where: Westminster Pier Victoria Embankment
For something a little different, why not escape to the GHOST SHIP for a thrilling new boat party at Westminster? This is the perfect event for groups with the boat featuring two decks of frightening fun, and with an after-party for Funky-House fans, the GHOST SHIP will be an entertaining night for those who don't mind getting lost at sea!
AROUND THE COUNTRY
Cardiff
Shangri-La Presents: Denis Sulta
When: Sunday 31st October 2021
Where: Depot
With his 'We're back baby' tour, vivacious house DJ Denis Sulta is back for an energy-driven night at the Depot. Known for his melodic sound and mega production, the tour has been a long awaited return for those who live and breathe Dance music.
SMACK Halloween
When: Sunday 31st October 2021
Where: PRYZM Cardiff
Annually selling out their Halloween events, PRYZM are hosting SMACK; a halloween special on the night of the living dead! As a staple of Cardiff,, the iconic super club is opening its doors to EDM, Bassline and Tech house lovers, and as the one most attended events of the year, this will be extremely popular for those wanting to party through the night.
Edinburgh
It's just a brunch of Hocus Pocus
When: Sunday 31st October 2021
Where: REVOLUTION Edinburgh
Revolution will be hosting a premium event in a two-hour Hocus Pocus themed brunch on Halloween. With tables of two, four and six available for an early or late brunch, guests will be spoiled to a delicious dish of their choice with 5 cocktails per person, a gruesome chilli vodka roulette per table, and the classic film playing on a big screen! Complimentary raffle tickets will be provided so guests can trick or treat themselves to an afternoon of Halloween shenanigans.
Broke!
When: Friday 29th October 2021
Where: ATIK Edinburgh
At the heart of Edinburghs' city centre, ATIK presents Broke! With three rooms of music featuring House, Pop and RnB on each floor, there's something for everyone to have a memorable night. This event is a FrightFest without the scaringly expensive entry and drink prices over the Halloween weekend, which makes it one of Scotland's biggest Halloween Parties.
Tickets to all of these events are now available via Skiddle, with many more events on sale on site. For more information and to see the full range of festivals, gigs and events on offer, visit Skiddle.com.
Mariage Frères luxury tea
www.mariagefreres.com/UK/2-midnight-magic-black-tea-with-a-fruity-halloween-candy-taste-TE9945.html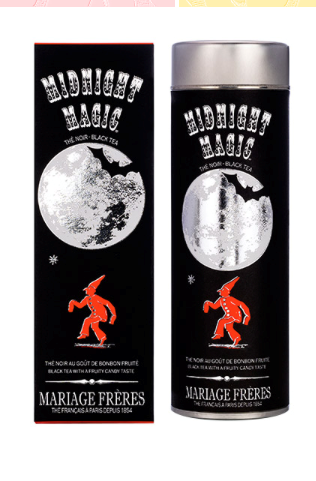 Halloween
Treat your little monsters this Halloween with Old Jamaica soda, now available in a brand-new Tropical Soda flavour and two litre bottle format, perfect for ghoulish parties.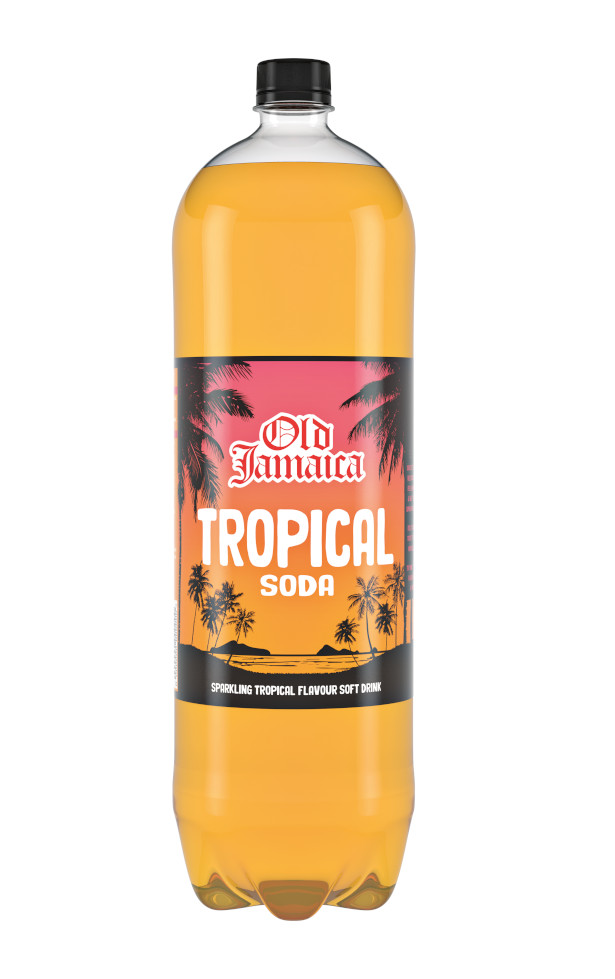 The new Tropical Soda flavour joins Old Jamaica's Pineapple Soda, Cream Soda and Grape Soda. All flavours are available in 330ml cans (RRP 40p), with the Pineapple Soda and Grape Soda in newly launched two litre bottles (RRP £1.49) too. Available in Asda, Tesco, Morrisons and Sainsbury's.
Ensure the grown-ups get into the spirit too with Old Jamaica's new ginger ale range. Old Jamaica Ginger Ale and Old Jamaica Rhubarb and Ginger Ale are brand new flavours of fizz from the UK's number one ginger beer brand. They pair perfectly with gin, vodka, rum and whisky, or try mixing as part of one of your favourite cocktails.
Available in Asda and Tesco stores, RRP £1 for a one litre bottle.
• Fiendish Fizz:
Ingredients:
35ml gin
10ml spiced rum
2 limes
75ml Old Jamaica Ginger Beer
Ice and lime to serve
Method:
Add all ingredients into a cocktail shaker and shake well. Serve with crushed ice and a slice of lime.
Spooktakular Feature Gifting Ideas! (Even for the host or hostess whohas everything)
tastikservices.com
Tastik Services
It can be hard to know what to give as a Hostess gift during the Spooky Halloween Season. We have three unique ideas that are brand new for October 2021 and sure to be appreciated – even by the host or hostess who has everything.
1.) The variety of cheerful artwork on every page of this Halloween Journal is sure to bring a smile every time your recipient uses it. It's great for all ages, packed with traditional Halloween Images, and at this price you can keep a few on hand for gifts. (But once you open it, you may want it for yourself.) This is great for a teacher gift or the host of a child's party. << HALLOWEEN JOURNAL: tinyurl.com/yzxndfhy >>
2.) "Pumpkin Spice and Everything Nice" – this gorgeous journal can be enjoyed all fall and will come in handy for seasonal plans and notes. Package this with a gift card to your recipient's favorite coffee shop, or even a mug and coffee beans. Or give it with a personal note of gratitude on the first page. They will love it. Hardcover or Softcover. (Also makes a great teacher gift, and the softcover book is less than $10.) << PUMPKIN SPICE LINK: tinyurl.com/y64ew3ef >>
3.) Looking for a gift for a child that isn't candy but is still lots of fun? You've found it! This Halloween coloring book is full of cheerful Halloween fun, and even sneaks in 33 pages of fun learning activities between the 18 Halloween themed cat coloring pages. It's jam-packed with fun. At under $10 it's a gift you'll feel good about giving. << KIDS WHO LOVE CATS HALLOWEEN ACTIVITY BOOK: tinyurl.com/8e3kr26p >>
Curonian Deco (curonian.com)
Curonian Deco creates modern and unique fire pits, and outdoor furniture for organic integration to a contemporary garden and outdoor life.
Personal approach, attention to detail and high quality materials create a product that will bring joy for many years.
Our unique Halloween Witch Fire Basket might be interesting for your audience to hear about:
Witch Fire Basket $249.00
Its features will complement many outdoor decors, both in winter and summer. This modern fire pit is suitable for different landscape settings and decorative choices. This product is very durable and will last long years. The carbon steel used in manufacturing this fire basket will develop a nice patina over time.
curonian.com/product/fire-basket/
www.amazon.com/dp/B01I8JHFG6?ref=myi_title_dp
curonian.com/wp-content/uploads/2017/04/FBWitch.jpg
www.amazon.com/dp/B07255M7W9?ref=myi_title_dp
Halloween Sips withFreixenet
Some ideas fromthe world's top Cava producer, Freixenet (fresh-eh-net).
For those kicking the month off with (or sticking to) a Sober October regimen, Freixenet has the perfect chilling cocktail, made with Alcohol-Removed Sparkling White (SRP $12, 750mL). Created by hobby mixologist Dan Magro (author of Suck It Up: Extraordinary Cocktails for Everyday People), this Green Glory tart batch cocktail (full recipe below) has all the taste and aroma of a traditional sparkling wine, without the lasting effects of alcohol. Made with sorbet balls featuring Granny Smith Apples, Cucumber and Apple Cider Vinegar, and served in a punch bowl, this cocktail can be turned into an eerie treat by accessorizing the Sorbet balls with edible eyeballs.
And for those punctuating their alcohol-free month with a celebratory glass of (full alcohol) cava? Freixenet is best known for its striking matte black bottle offered in two varieties – Cordon Negro Brut and Cordon Negro Dry (SRP $12, 750mL). These festive bottles are not just for sipping, but also add a dark and mysterious element to the celebration. Dress the bottles up for added flair or fill your jack-o-lantern up with the Cordon Negro mini bottles (SRP $3, 187mL) for the ideal adult-friendly trick-or-treat.
I'm happy to send retailer information if needed.
Cheers!
Lindsay
Green Glory
Ingredients
Freixenet Alcohol-Removed Sparkling White
1.5 ounces Green Apple Cucumber Sorbet
Cucumber (for garnish)
Mint (for garnish)
Recipe
Using a melon baller, scoop 3 tiny spheres of sorbet and place in a coupe glass.
Gently pour Freixenet Alcohol-Removed Sparkling White over the cocktail, allowing fizz to settle when needed.
Garnish with fresh mint and cucumber slices.
Green Apple Cucumber Sorbet Ingredients and Recipe
3 cups chopped Granny Smith Apples (about 4 medium sized apples)
1 cup chopped Cucumber
½ cup Lime Juice
½ cup Apple Cider Vinegar
1 cup Simple Syrup
Place green apples, cucumber, lime juice and apple cider vinegar in a blender. Blend until all skins and seeds have dissolved. Once it has reached a smooth consistency add in simple syrup and blend to completely incorporate. Pour the mixture into a wide shallow dish (like a cake round) and place in the freezer. Every 30 minutes take out the pan, stir the sorbet then return to the freezer. Once the liquid has achieved the consistency of sorbet, you can cover or transfer to an airtight container and store in the freezer for up to one month. You could also use an ice cream maker instead of the stir method.
Recipe is for 1 cocktail. Makes 6 cocktails per bottle of Freixenet.
Trick or Treat! The time has come to start planning your epic halloween costume and this year, we're going all out. Show your spooky spirit and match from head to toe with the help of PAIR Eyewear, the DTC customizable eyewear brand whose two piece magnetic glasses ensemble allows the wearer to continually customize their specs! If you wear glasses and struggle to find ways to incorporate them into your costume, look no further!
Offering hundreds of interchangeable magnetic top frames (including special Harry Potter, Marvel, 80's/90's and even Sparkle collections) that can be mixed and matched to any costume – no matter the theme, the brand also launched a frighteningly good Halloween collection! PAIR isn't just for those who need glasses, PAIR can also double as blue light glasses and sunnies so everyone can join the costume fun too! Choose from classic pumpkin, blood splatter, or crossbones to make your costume stand out amongst the crowd!
With glasses (including prescription) starting at only $60 and each top frame $25 you don't have to break the bank to pull together a killer costume. Please keep me posted on feedback if PAIR could be a fit for the Spooktacular feature!
Halloween – Hi Res Imagery
Curls by Bebonia
bebonia.com
Halloween must haves – Bebonia Curly Hair Extensions
Break out the pumpkin spice, bring on the jack o' lanterns, and plan those spooky parties—Halloween is almost here, and we're so excited!
The whole Halloween season is amazing, but we just love the chance the holiday gives us to become someone completely different by rocking a costume. We are huge advocates for embracing natural curls, and Halloween is the perfect opportunity to do just that.
If you're thinking of wearing your hair naturally curly this Halloween and want some inspiration on costumes that can help, look no further! Bebonia Curly Clip-In Hair Extensions is rated the #1 curly hair extension brand worldwide and has revolutionized the beauty industry with our curly clip-in hair extensions and accessories. Our curly extensions are made from real Remy human hair and come in a variety of textures, lengths, and colors.
Curly hair extensions are perfect for holiday parties, weddings, glamorous events, or everyday wear. We are on a mission to reach every curly-headed human with a desire to enhance the beautiful, natural curls they have with our curly extensions. We know that the interest of your readers will be piqued not only with our product but by our founder's inspiring story..
Bebonia has built a curly community over 45,000 strong on social media. We've been mentioned in several outlets including Naturally Curly, The Zoe Report, Allure Magazine, and many more. We pride ourselves on our joyful, empowering, positive, inclusive brand.
ABOUT BEBONIA
Like most members of the curly hair community, our Latina founder Soleil struggled to embrace her natural Dominican hair texture and felt compelled to straighten it to "fit in" with corporate America. She longed to achieve the same length and volume that people with straight hair enjoyed with their hair extensions. Then it clicked: why wasn't there an option out there for people with curly hair to get big, long, beautiful curls? Soleil was determined to make it happen and thus, Bebonia was born!
For more details on Bebonia Curly Clip-In Hair Extensions, please see the links below.
Instagram: instagram.com/curlsbybebonia
Website: www.bebonia.com/
YouTube: www.youtube.com/c/CurlsByBebonia/videos
Pinterest: www.pinterest.com/curlsbybebonia/_shop/
OhSoLovelyBlog.com
Exterior Halloween decor ideas to set the theme before even entering a party (the nighttime photos look the best, scroll toward bottom of post)
www.ohsolovelyblog.com/a-tour-through-our-outdoor-halloween-decorations/
DIY pumpkin wreath and banner to dress up a bar cart
www.ohsolovelyblog.com/diy-pumpkin-wreath-and-banner/
DIY Bat mobile
www.ohsolovelyblog.com/bat-mobile-diy-halloween-decor/
DIY Boo Marquee sign
www.ohsolovelyblog.com/diy-halloween-marquee-lights/
DIY colorful Halloween wreath
www.ohsolovelyblog.com/how-to-make-a-diy-colorful-modern-skull-halloween-wreath/
Last-minute DIY Halloween decor ideas
www.ohsolovelyblog.com/last-minute-diy-halloween-decor/
14 Free Halloween desktop and phone wallpapers
www.ohsolovelyblog.com/free-halloween-pumpkin-wallpapers-a-festive-way-to-dress-your-tech/
21 Free Halloween Art Printables
www.ohsolovelyblog.com/free-halloween-art-printables/
35 free October Desktop Wallpaper Calendars
www.ohsolovelyblog.com/35-free-october-2021-calendar-wallpapers-to-dress-your-tech/
From Ossieann Curry
Halloween Spooktacular Ideas
Giveaway Ideas
Best spookiest kids outfits,
Best craved/creative pumpkins
Spookiest halloween makeup
Creepiest decorations
Spooky storytime
Costume Ideas
The wicked witch of the west- A fictional character who appears in the classic children's novel The Wonderful Wizard of Oz
IT/Pennywise- IT is a shapeshifting monster that usually takes the form of Pennywise the Dancing Clown.
Jack Skellington (or skeleton)- A fictional character and the main protagonist of the 1993 fi lm The Nightmare Before Christmas. Jack is the Pumpkin King of HalloweenTown.
Mommies- From The mommy
Three Figure- From Wrong Turn
Vegan friendly Candy Ideas
Rowntrees Jelly Tots and Fruit Pasti lles
Starbursts
Skittles
Hard candies and lollipops
Swizzels Love Hearts
Strawberry Gum, Percy Pig Gum Fab Flamingo gummy by Mark and spencer
Halloween Games Ideas
Candy hunt
Pumpkin carving
Pumpkin tic tac toe
Truth or scare
Cup knock down
Pumpkin bowling