With October in full swing, here at Disney we've got Halloween on the brain! We wanted to create the perfect trick or treat kit so that everyone can enjoy the scariest night of the year.
shopDisney has everything you need to prep for the spooky season ahead for a range of prices from £7 to £70: Children can become their favourite characters from Miles Morales to Queen Elsa or accessorise with, sparkly Minnie Mouse Ears. We've also got parents covered with the Mickey Mouse Sweet Bowl to display all goodies, and, of course our Jack Skellington Mug for a hot cuppa following your adventures.
Cast a spooky spell with our Hocus Pocus range of gifts to celebrate the beloved three witches, from the Winifred Small Soft Toy to Sarah Sanderson's Costume Set for Adults and a Funko Dani with Binx Pop!.
Take a sneak peek of the Hocus Pocus range, along with the rest of Disney's exciting Halloween collection HERE.
We also have an exciting offer for your readers: if you spend over £10 on any shopDisney item, you can purchase either Mickey Mouse or Minnie Mouse for just £12.50 – down from £21!

Wickedly Delicious Cupcakes and Cookies for Halloween!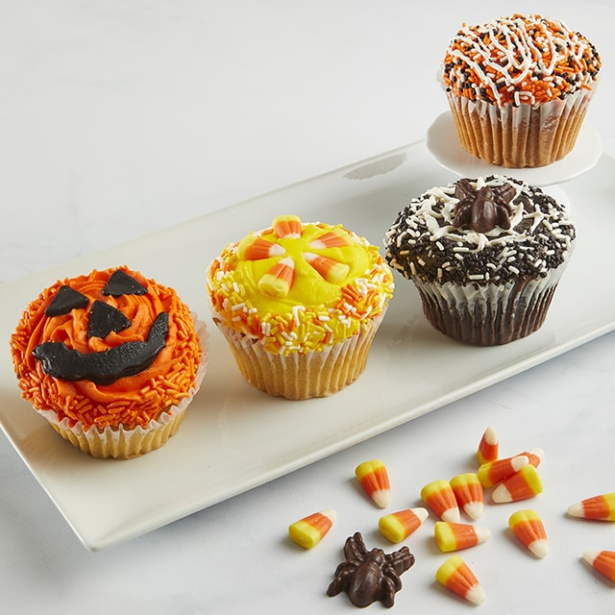 This Halloween, avoid the tricks and order delicious treats from Bake Me A Wish! (BMAW), the leading national online gourmet gifting company with the most reliable overnight delivery service. There's nothing scary about BMAW's Halloween favorites such as the JUMBO cupcakes in Pumpkin Spiced Jack-O-Lantern, Candy Corn, Spider Chocolate, Cobweb Confetti, the Spooky Spider Tote, and the Trick or Treat Boo Box except how "ghoul-d" they are!
Other chilling treats include the Hocus Pocus theme cake and Mickey and Minnie Halloween themed cake, and delicious chocolate, red velvet, and vanilla Mini Halloween Cupcakes decorated with ghoulish faces. Treat your friends and family to Bake Me A Wish's brand new Halloween Theme Cakes including Hocus Pocus, Mickey and Minnie Happy Halloween, and an "Eat, Drink and Be Scary!" message cake.
Bake Me A Wish!, the highest ranked online bakery provider for consumers and corporate clients, offers next day delivery for a spooktacular Halloween!
Bake Me A Wish! Announces Spooktacular Selection of Delicious, Fresh-baked Treats for Halloween
Spooky Spider Tote, Trick or Treat Boo Box, Festive Favorites to Make Halloween Extra Thrilling
New York, N.Y., October, 2021 – BakeMeAWish.com (BMAW), the leading national online gourmet gifting company with the most reliable overnight delivery service, offers a thrilling collection of wickedly delicious, gourmet Halloween treats for every ghoul and goblin on your list. From sinister selections like the Spooky Spider Tote to festive favorites like the Trick or Treat Boo Box, Bake Me A Wish!, the highest ranked online bakery provider for consumers and corporate clients, has you covered for a frighteningly fun Halloween celebration.
Save a trip to the ghost-ery store with spooktacular options from Bake Me A Wish!, including their Mini Halloween Cupcakes, which consists of chocolate, red velvet and vanilla cupcakes with creamy frosting, orange and black sprinkles and an array of ghoulish faces you can eat.
Treat loved ones and yourself to other Halloween classics like festively decorated cookies or JUMBO cupcakes in Pumpkin Spiced Jack-O-Lantern, Candy Corn, Spider Chocolate, and Cobweb Confetti. Bake Me A Wish!'s Halloween-themed "ghoul-dies" include overnight delivery and a Happy Halloween Card, personalized with your best spell.
NEW! This year, Bake Me A Wish! is offering brand new Halloween Theme Cakes, including Hocus Pocus, Mickey and Minnie Happy Halloween, and an "Eat, Drink and Be Scary!" message cake. (Images upon request).
To order a gourmet bakery gift for family and friends for Halloween please visit www.bakemeawish.com.
On social media, visit @BakeMeAWish
Hashtags: #bakemeawish
About Bake Me A Wish!
Bake Me A Wish! was founded in 2005 with the mission to deliver divinely crafted birthday cakes and gourmet baked goods to anyone across the United States, wherever they are. BakeMeAWish.com features delicious gourmet dessert options including sumptuous recipes, personalized greeting cards and elegant packaging. 15 years later, Bake Me A Wish! offers a magnificent lineup of other mouthwatering bakery treats including cookies, brownies, cupcakes, and pies. They have expanded their offering even further with gorgeous snack and fruit baskets. Bake Me A Wish! has become the go-to source for people in need of high-quality baked goods, and is excited to help make your gifting dreams come

No Tricks, All Treats with Walkee Paws!
Turn your Walkee Paws into a DOG-GONE CUTE Halloween COSTUME
https://walkeepaws.com/pages/turn-your-walkee-paws-into-a-dog-gone-cute-halloween-costume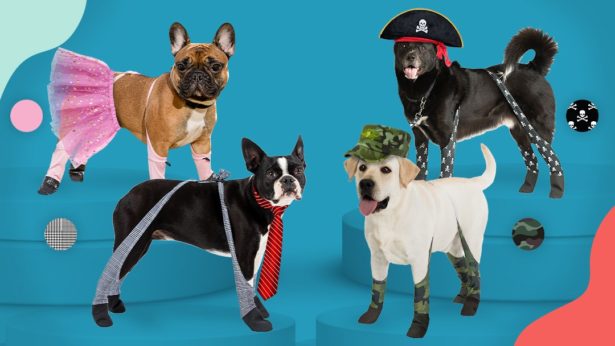 Have fun on Halloween (and all year 'round) with the help of Walkee Paws dog leggings! Use your Walkee Paws leggings to dress up your pup for Halloween, then use them all winter long to keep him warm and protected in the cutest way possible. Add a fluffy tutu or a glittery princess skirt to the Ballerina leggings. Make your pup a pirate and fearless against the cold with the Skulls leggings. Taking your pup trick-or-treating with the family? Make them the paw-fect companion costume or let them be part of the family theme with solids AND fun prints to choose from! Let the kids join in on the costume-planning fun and don't forget to tag @walkeepaws when posting to Instagram!
Walkee Paws are designed with a unique over-the-back construction, so all the boots connect together to ensure you never lose a dog boot again. They are also easy to get on due to adjustable drawstring leg openings that can be tightened once on for the perfect fit. With sizes ranging from XS – L and adjustable straps to suit all dog heights, there's a perfect fit for every pup! A size guide to help you determine the ideal size based on your pup's paw width can be found at https://walkeepaws.com/pages/sizing-guide.
Whether it's some fall fun or braving the winter weather (and the harsh chemicals used for ice and snow melting), Walkee Paws is the perfect solution for all seasons to keep your pet safe, stylish and protected from all the ruff stuff outside!
Connect Socially:
Facebook: www.facebook.com/WalkeePaws/
Instagram: www.instagram.com/walkeepaws/?hl=en
Twitter: twitter.com/walkeepaws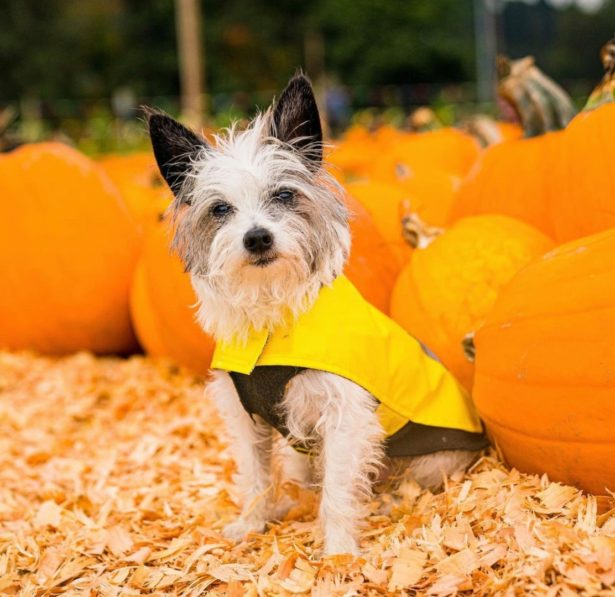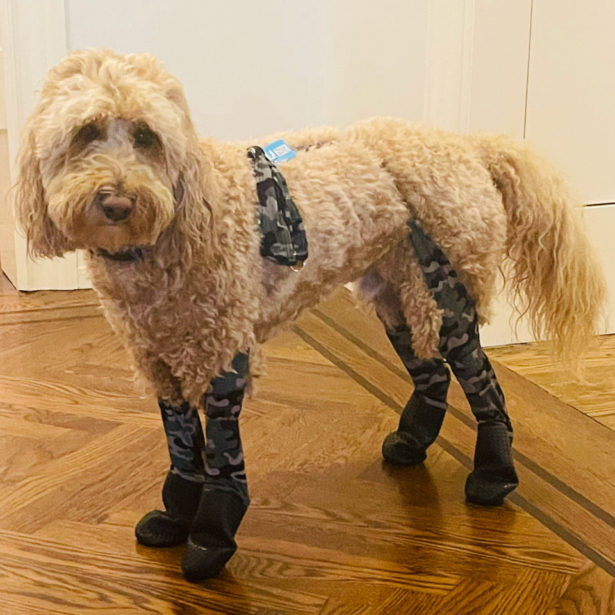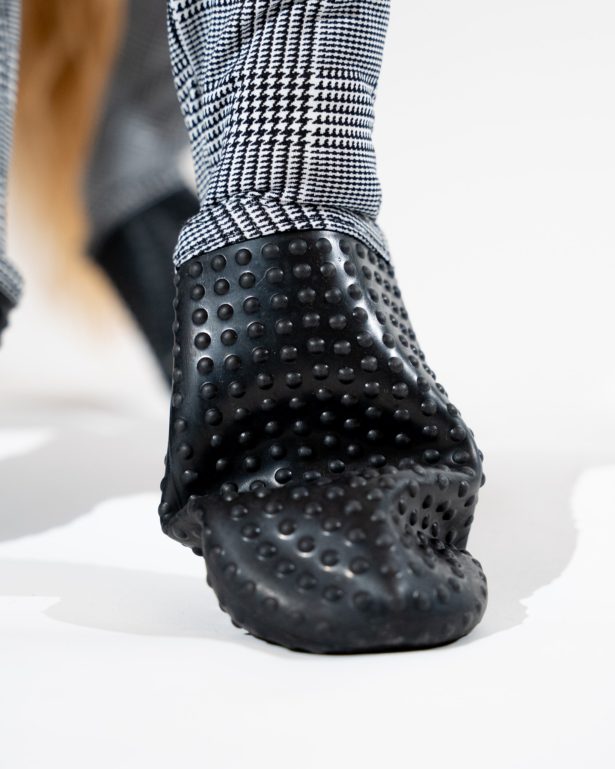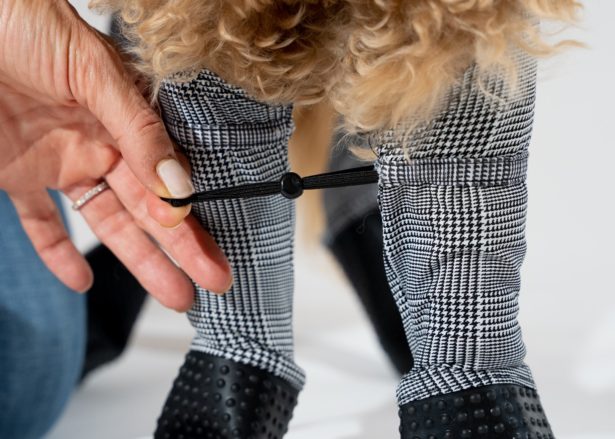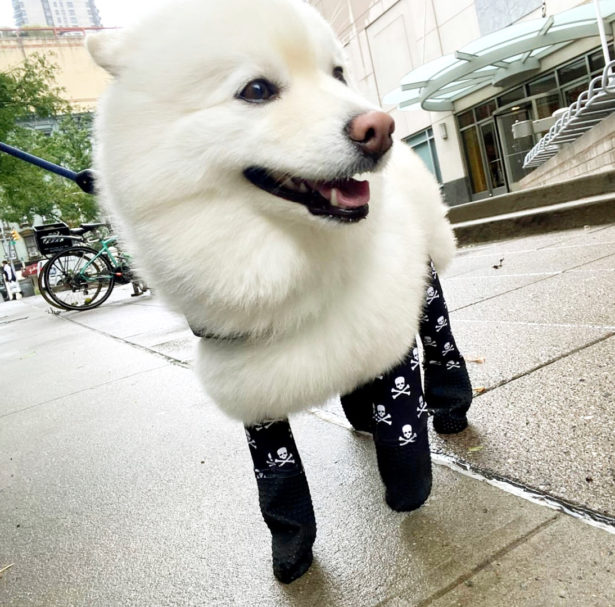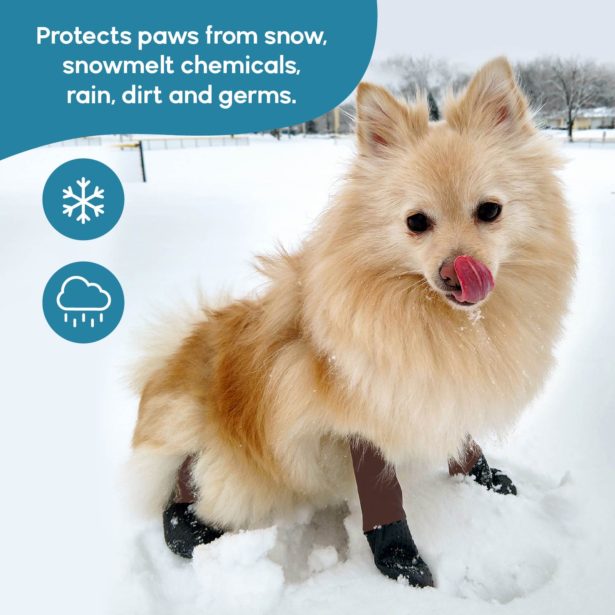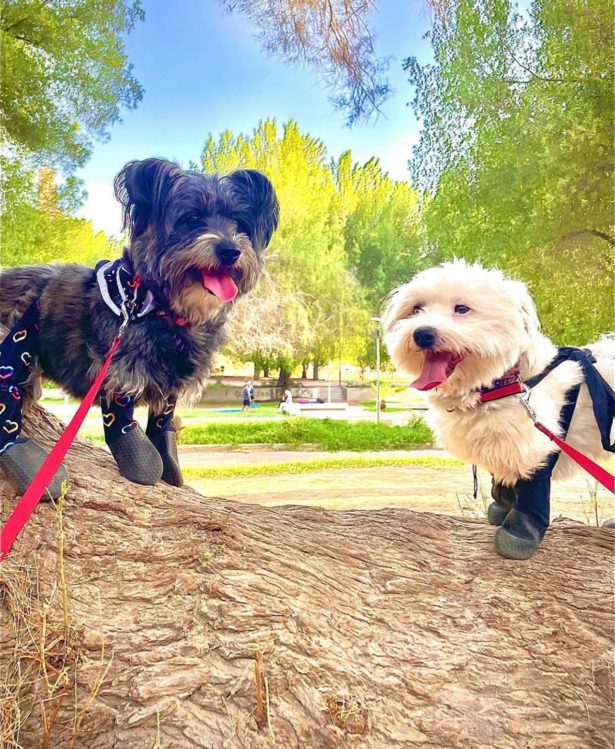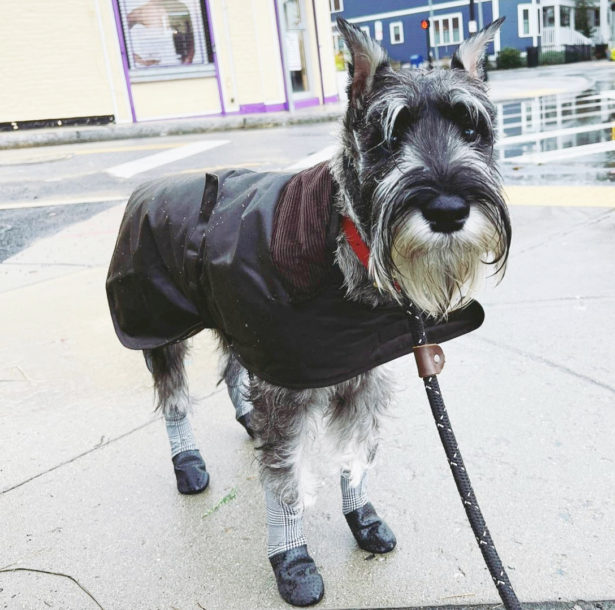 4 Ways To Prepare Your Pet for Halloween. (petreleaf.com) 30% Off Promo Code is PRHALLOWEEN30 (expires 11/15) at PetReleaf.com
One of the tips includes administering pet CBD to help with the situational stress that pops up with the trick-or-treat doorbell rings or scary costumes. pPromo code PRHALLOWEEN30 (expires 11/15) atPetReleaf.com for 30% off sitewide + free shipping. See all 4 ways @ :- petreleaf.com/blog/dog-noise-anxiety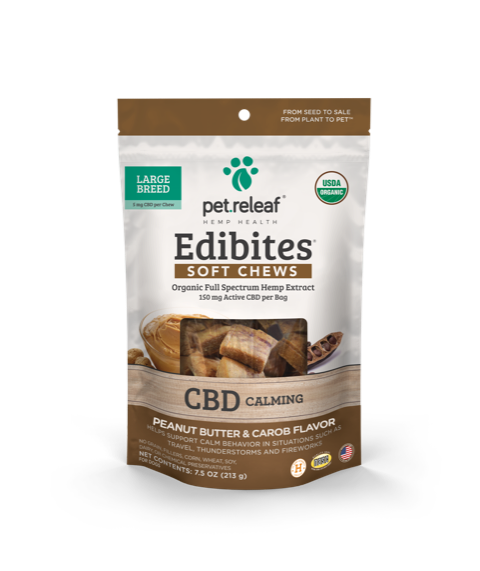 Here is some more background on Pet Releaf since there are so many CBD brands to choose from:
• Pet Releaf began in the early 2000s with a mission of changing what healthy means for pets, and it has helped over 2.5 million pets on their health journey. Its products support calmness, a healthy immune system, healthy hip and joints, and a healthy digestive system.
• Pet Releaf is the first and only pet brand to receive program certifications from the three most trusted organizations in their respective industries: National Animal Supplement Council, U.S. Hemp Authority™, and USDA Organic on some products
• From seed to sale, from plant to pet, Pet Releaf oversees the entire manufacturing process to provide pets with the highest quality CBD pet products. Its hemp is sourced from US-based farms, using sustainable and regenerative practices, and grown with no herbicides or pesticides. It also extracts from the entire hemp plant to retrieve all of the beneficial cannabinoids from the hemp plant including CBD to benefit your pet's overall wellness as well as target specific areas in their body. From there, all the Pet Releaf chews are made using whole food, human-grade ingredients that contain no fillers, corn, wheat, soy, dairy, or chemical preservatives. After production, its products go through third-party laboratory testing monthly to ensure product quality and potency. You can view all of its product testings and certifications at https://petreleaf.com/product_testing.
: The Spookiest Things to Do This October Throughout the US
As we embrace the spookiest time of the year, travelers and locals can explore the secrets hidden in the shadows of America's most historic and most haunted cities. From ghosts and gangsters to witches and cemeteries, check out these spooky experiences in cities across the US using the Go City Sightseeing Passes.
1. Boston
Salem Witch Museum: Throw out your history textbooks and your Hocus Pocus DVD – this is where you'll learn all about Salem's infamous witchcraft trials. The Salem Witch Trials took place in 1692, during which over 150 people were accused of witchcraft and 20 executed. You'll travel back in time to the 17th-century Salem Village and experience this dramatic period in history, which is brought to life through imaginative stage sets. The Salem Witch Museum is open daily, and until 10 p.m. on weekends in October.
2. Las Vegas
Mob Museum: Get an intricate look at the mob culture of the United States. You'll learn about the large role that organized crime continues to play in this country and discover that, sometimes, the truth really is stranger than fiction. The Mob Museum in Las Vegas now has a prohibition exhibit with a speakeasy and distillery. You'll hear the stories of bootleggers, rum runners, and the agents that tried to take them down.
3. New Orleans
French Quarter Ghosts & Legends by Haunted History Tours: Explore New Orleans' paranormal past on a haunted history tour. Hear tales of famous hauntings from your local guide and visit the French Quarter's most infamous and eerie locations.
Saints and Sinners Tour: New Orleans boasts a unique mix of cultures, religion, scandal, and music. See the city's best and worst bits, from bars to brothels, in the French Quarter.
Cities of the Dead Cemetery History Tour by Haunted History Tours: Learn about supernatural sightings on this two-hour guided tour of several different historical cemeteries and discover New Orleans' buried secrets of several cities of the dead.
Ghost & Vampire Combo Tour by French Quarter Phantoms: Learn all about New Orleans' famous phantoms and supernatural stories on this thrilling tour through the city's French Quarter. You'll be led by a licensed master storyteller through the streets of the city to see where vampires were stored for safekeeping, where the infamous vampire brothers lived, and where spirits are said to still haunt the streets. See the Andrew Jackson Hotel up close, Jean Lafitte's Blacksmith Shop, the LaLaurie Mansion, and plenty more haunted hangouts.
4. NYC
Catacombs by Candlelight Tour: Experience what lies beneath the Basilica of St. Patrick's Old Cathedral during this 90-minute guided tour. An expert will take you through the underground tunnels and passageways of historic catacombs, sharing plenty of spine-tingling stories as you go.
Ghosts of Greenwich Village Tours: Explore the city's spooky neighborhoods on this two-hour guided group tour. You'll be taken to Greenwich Village's most haunted hangouts to hear tales of lost children, celebrity ghosts, and park-dwelling phantoms. See the ultra-creepy Hanging Tree, stroll around the supernatural Washington Square Park, and get close to the most haunted house in New York. Keep your eyes peeled and your cameras at the ready – you might just spot an eerie apparition en route.
5. Philadelphia
Eastern State Penitentiary: Step into this historic prison and see the comfortably-furnished cell where Chicago gangster Al Capone was held for eight months.
Dark Philly Adult Night Tour: Forget Philly's PG history, this two-hour Grim Philly tour is all about the R-rated dark, dangerous underbelly of the city. Vampires, pirates, sex, torture, ghosts – no gravestone is left unturned on this journey through the city's bone-chilling history.
Ghost Tour of Philadelphia: Experience a 90-minute tour of Independence Park and Society Hill. Along one of the oldest family-friendly ghost tours in the country, follow a costumed guide and ghost-hunting expert to learn about real, historically-documented stories, local accounts and Philly's paranormal side.
Murder by Gaslight – A Walking Tour Mystery: Solve a 130-year-old murder case with the help of your guide. Look for clues, learn about the darker side of Philly's Victorian era, and meet a host of intriguing characters along the way. See another side to Philly with this exciting murder mystery tour.
6. San Antonio
San Antonio Walking Historical Ghost Tour: This two-hour walking tour takes you around San Antonio's historic downtown core where you'll learn about modern paranormal investigation techniques, different types of hauntings, and the creepy tales that go with them! The nightly tour is led by a Certified Tourism Ambassador who takes you on a chilling and suspenseful journey to witness the city's paranormal manifestations first-hand. You will be brought to various haunted locations and presented with the history, ghost stories, legend, as well as folklore attached to each site.
All of these spooky and bone-chilling attractions can be experienced with Go City. For one low price, Go City sightseeing passes give travelers and locals access to a wide range of attractions and tours with no further payment at the gate and no scheduling required, giving pass holders the freedom to do what they want, when they want while making incredible savings.
Must Have Halloween Decor and Costumes from Scandiborn
Looking for cute Halloween decor and costumes for kids?
Scandiborn has the most adorable selection of holiday items.
Scandiborn is the online children's boutique with the most gorgeous and unique European brands, that are rare and hard to find in the U.S.! They have a huge range of nursery décor and furniture, wooden toys, organic clothing, gifts for mom, and beyond from brands like Little Dutch, MORI, Konges Slojd, Cam Cam Copenhagen, Liewood , Jem and Bea, Kids Concepts, OYOY, and more.
Please let me know if you're working on anything Scandiborn would be a good fit for.
Scandiborn is in the Impact affiliate program. If you're not part of Impact, you can sign up here scandiborn@oakdigitalagency.com
Samples are available upon request.
Celeb fans include Khloe Kardashian, Joanna Gaines, Rosie Huntington-Whiteley and more!
Bigjigs Spotted Chefs Set
Description Budding young chefs are going to love cooking up a treat with this wonderful chefs toy set by family run brand, Bigjigs.
SCANDIBORN.COM
Meri Meri Cobweb Tutu & Headband
Description This tutu and tiara kit is a spectacular outfit to wear for Halloween. The gorgeous lined net skirt has sparkly cobweb details and the glittery…
SCANDIBORN.COM
Fabelab Dress Up Dragon Wings
Description Make all those magical dreams come true with this cute dress up set from Fabelab.
SCANDIBORN.COM
Great Pretenders Astronaut Costume with Hat
Description Not all super heroes wear capes!! Now your little one can suit up and reach for the stars with this amazing Astronaut dress up…
SCANDIBORN.COM
Great Pretenders New Belle
Description Your little princess is sure to be the belle of the ball with this New Belle dress up outfit from Canadian brand, Great Pretenders. …
SCANDIBORN.COM
Great Pretenders Pilot Costume with Helmet
Description Now your little one can belt up and jet off to new adventures with this incredible Pilot dress up outfit from Great Pretenders.
SCANDIBORN.COM
Meri Meri Glitter Wands
Description Meri Meri are our favourite for all things party! If you're planning a fairy party, make sure there is plenty of magic floating around!
SCANDIBORN.COM
Meri Meri Halloween Icons Cupcake Kit
Description Meri Meri are our favourites for all things party; from decorations to party activities they always have the cutest additions!
SCANDIBORN.COM
Meri Meri Halloween Icon Cookie Cutters
Description Meri Meri are our favourites for all things party! This set of spooky cookie cutters combines two of our favourite things – cookies and Halloween!
SCANDIBORN.COM
Meri Meri Halloween Plate – Holographic Sugar Skull
Description These sensational skull plates are brilliant for little people to pile high with snacks.
SCANDIBORN.COM
Meri Meri Halloween Glow Tattoos
Description Meri Meri are our favourites for all things party. Your Halloween party guests will adore these terrific temporary tattoos.
SCANDIBORN.COM
Meri Meri Halloween Colouring Posters
Description Meri Meri are our favourites for all things party! These Halloween coloring posters are a great gift.
SCANDIBORN.COM
Taking preventative measures in a fun, colorful way, HandiGuruTM provides sleek, wearable protection from germs, sun, and other outdoor elements, giving families and individuals extra peace of mind when they leave home.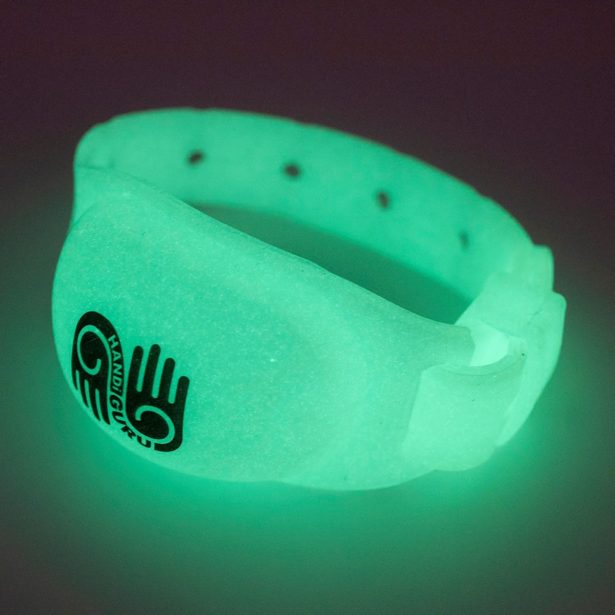 Though Halloween may look different for most, HandiGuru is a great accessory to add to any costume this year. The real scare this year is putting your family and friends in harm's way,
Developed by Santa Barbara-based artist and innovator Benjamin Anderson, HandiGuruTM is a lightweight, refillable wristband designed to carry a variety of gels and lotions for easy, on-the-go access. Currently available in 11 different colors, including '80s Neon' and 'Cotton Candy', HandiGuruTM has also just released a 'Glow in the Dark' version for Halloween adventures.
"In light of the Coronavirus pandemic, guarding against germs is more important than ever," explains Anderson. "With HandiGuruTM, the protection my family needs is always right at our fingertips, giving us peace of mind whenever we leave home."
To use, load any gel or lotion into HandiGuru'sTM self-sealing compartment with the help of the applicator bottle (included with purchase). When it's time to reapply, simply squeeze the silicone band to release the desired amount of product – no mess, no hassle, no worries.
Spoil your furry friend with a fun Howl-O-Ween Box full of treats and chews!
Our Howl-O-Ween Box is full of nutritious bites that make a great gift for your best buddy, grand puppy or friends on this spooky night.
One Box includes:
• Natural Chew Starter Kit
• 1 bag of Turkey Pumpkin Waggy Wafers
• 1 bag of 1.4oz Crunch Puffs
Each mouthwatering morsel is filled with nutrient-rich ingredients for a balanced snack your pet will love.
INGREDIENTS
Turkey Pumpkin Waggy Wafers:
Turkey, pumpkin, salt, mixed tocopherols, organic apple cider vinegar, citric acid, rosemary extract
Calorie content (calculated) ME: 4423.30 kcal/kg. One treat = 12 kcal.
Guaranteed analysis: Crude protein – 40% min, crude fat – 27% min, crude fiber – 3% max, moisture – 17% max.
Natural Chew Starter Kit:
Bow Wow Labs Natural Chews are single-ingredient treats, which means the protein listed is the only ingredient! Our chews are a natural source of protein, vitamins and minerals. The starter kit includes two 6" braided esophagus sticks, two 6" esophagus flats, and 4oz of pork lung bites.
Kcal Information:
• 6" Esophagus Sticks: 25kcal/treat
• 6" Esophagus Flats: 13Kcal/treat
• Pork Lung Bites: 10Kcal/treat
Guaranteed analysis:
6" Braided Esophagus Sticks: Protein 83% Min, Moisture 11% Max, Crude Fat 4% Min , Crude Fiber 2% Max
6" Esophagus Flats: Protein 83% Min, Moisture 11% Max, Crude Fat 3% Min, Crude Fiber 3% Max
Pork Lung Bites: Protein 65% Min, Moisture 10% Max, Crude Fat 8% Min, Crude Fiber 3% Max
Crunch Puffs:
Crunch Puffs are nutritious single-ingredient 100% grass-fed beef crunchy treats that last longer than most.. They satisfy your dogs instinctual need to chew within a few bites. Crunch Puffs support oral health by removing plaque build up and provide high quality protein that is low in fat.
Calorie content (calculated) ME = 13.96 kcal/kg.
Guaranteed analysis: Crude Protein 88%min, Crude Fat 1%min, Crude Fiber
FEEDING GUIDELINES
Intended for intermittent or supplemental feeding only. Feed as a snack or reward.
Www.bowwowlabs.com
Halloween Pet Safety Tips from Johnna Devereaux, (C.P.N.) Clinical Pet Nutritionist
Ghosts, goblins and candy galore are all in good fun on Halloween, but some of these things can downright frightening and dangerous for pets. As you began decorating or planning your Halloween party, let's make sure that your pet's safety and wellbeing is a top priority! Here are a few tips to stay mindful ofas you enter the season of Halloween.
• Paws off the sweets: Keep candy and sugary treats away from your pups! Store candy higher than counter height to avoid Fido from counter surfing and consuming toxic chocolate, dangerous sugars or other potential hazardous ingredients.
• Spooky attire: Kids in costumes can be scary for some dogs. Keep your dog safe and out of harm's way by keeping them inside.
• Door patrol: Have a busy neighborhood for trick-or-treaters? Put up a baby gate to ensure your pup doesn't run out the door and get lost. And for that matter, make sure they are wearing a collar with identifying information just in case.
• Decorate mindfully: Because dogs love to put new things in their mouth—keep decorations off the floor where inquiring pups can't reach.
• Fire safety: Lit jack-o-lanterns are a Halloween must—just make sure they are far from where furry tails can knock them over or get burned!
• Comfort is best: Dogs in costumes are super cute—but only if the dog is comfortable wearing one. Make sure whatever you use to dress your pup for Halloween fits correctly and does not restrain them from seeing, breathing, or moving normally. Bandanas, capes, and festive accessories are a great alternative to full costumes.
• Safe zone: The best thing a pet owner can do on Halloween day/night is to set up a "safe zone" somewhere within the home. Creating a secure space for your dog to relax in will be sure to keep them stress-free during the high-traffic and spooky celebrations. A few things to include in the safezone: their bed, crate, water bowl, favorite toy, etc.
• Distraction is key: Do new sounds and activities make your dog stressed? This is another reason why a safe zone is ideal. Turn the tv to an instrumental music channel and keep them busy and occupied with a healthy long-term chew option. This will also help avoid doorbell anxiety.
Keep in mind: You'll want to make sure that whatever you give them to chew on is SAFE. After all, you won't be able to supervise them while you host a party or greet trick-or-treaters at the door.
Bow Wow Labs, Inc. has developed a new product, Bully Buddy, that will ensure your dog is safe while chewing on the much-loved bully stick treat. Bully Buddy is a durable, easy-to-use, veterinarian-vetted, and dog-approved device that tightly secures bully sticks, preventing dogs from choking on the tail-end of the treat. The tightening ring keeps bully sticks secure, and dogs can really appreciate this feature as opposed to working their paws to keep a loose bully stick in place.
Bully Buddy is a must-have product to have on hand during the Halloween festivities and a great gadget to include in their safezone. There's a Bully Buddy available for every size dog! Also, Bow Wow Lab has their own line of healthy and nutritious Bully Sticks that are hand sorted to fit each size of Bully Buddy. They're low-odor and are sustainably sourced from free-range, grass-fed cattle that are 100% hormone free, and never treated with chemicals. Learn more at: https://bowwowlabs.com/.
About Johnna Devereaux (Clinical Pet Nutritionist): Johnna Devereaux has been a small business owner for over a decade. Devereaux is the founder of Fetch RI, a holistic pet boutique and supply retail store.
As a Clinical Pet Nutritionist, Devereaux has been invited to speak at veterinary hospitals to speak about the benefits of proper nutrition for dogs and cats. Devereaux has also been a repeat presenter at Potters League University, teaching children and adults the benefits of feeding pets in a species-appropriate way. Devereaux's writings can be found in Animal Print magazine, Rhode Island's Family Guide and the 2019 Health and Wellness Guide for Southern New England.
Devereaux has been featured as a Trailblazer in the pet industry by Pets+ Magazine and her store, Fetch RI, has been awarded "Best of Rhode Island" by Editor's Pick and Reader's Choice. Fetch RI has also been awarded "Top Dog" by Animal Print magazine. Devereaux has completed a BFA from New York University and the Clinical Pet Nutritionist program from the Academy of Natural Health Sciences.
With Fall approaching and Halloween season just around the corner, The Divine Hippie has new and exciting ways to enjoy Halloween that are 100% Covid-19 safe – and have relaunched its services of energy healing, readings, and witchcraft spells available across Canada, USA, and the UK!
New at-home additions include:
• Distance Learning, be introduced to chakras or attain your 1st Reiki level certification
• Get a general reading or a self-love reading with a real witch
• Tap into your unique power by getting started on a witchcraft spell: protection, self-love, higher-self.
Join the community of kids, parents, teachers and grandparents who love to listen to dynamic children's stories from around the world in this weekly, free fantastical funcast! Immerse in the ancient art of storytelling accompanied by an array of instruments, sound effects, music and song. It's fun and designed to engage children in stories, while boosting their cognitive, literacy and language skills.
credit: The Library Fairy.
https://thelibraryfairy.buzzsprout.com/
At the link, listeners can hear full episodes of the show and subscribe on their favorite platform (Apple, iTunes, Pandora, iHeart, etc.).
Halloween is just around the corner, and rather than just indulging on your favorite candy, why not take it up a notch?
The alchemists at Pink House Alchemy crafted some scarily delicious cocktails and snacks just in time for the spookiest time of the year. Inspired by complementary patterns in roots, barks, fruits, herbs, and botanicals, we work every day to find new and perfect connections between ingredients.
And if you're looking for an extra boo-zy option, Pink House created Winter's Bane Deconstructed Boo Kits that are available for nation-wide shipping. Each kit is $22 and includes:
• 16 oz bottle of pH Ginger Syrup
• 4 blood oranges
• 2 charcoal capsules
• "You've Been Boo'd" tag
• Recipe card
• White gable box
Just add gin and Curaçao at home. The recipe has an option for adding an egg white froth layer. So, if you have eggs at home you'll be good to go!
Bloody Mary, Bloody Mary, Bloody Mary
Serving: Makes 4 bloody Mary's
Ingredients:
• 1 cup tomato juice
• ½ oz Worcestershire
• ½ tbsp horseradish
• 1 tbsp hot sauce
• ½ oz lemon juice
• Salt and pepper
• 8 oz vodka
• 2 activated charcoal capsules*
• 1 ozpH Smoldered Bitters
• Mozzarella ball
• Gooseberry with cape
• Pepperoncini pepper
• Cherry tomatoes
Method:
1. Stir all drink ingredients together excluding vodka, activated charcoal, and bitters.
2. In a separate glass, stir 8 oz vodka with 2 capsules of activated charcoal and 1 oz pH Smoldered Bitters.
3. Rim glasses with black sea salt and lime juice.
4. Divide the bloody mary mix amongst four glasses evenly. Then, top with vodka/charcoal/bitters mixture dividing evenly amongst 4 glasses.
5. Garnish with mozzarella ball (flame with blow torch), gooseberry with cape, cherry tomatoes, and a pepperoncini pepper.
* Activated charcoal — either as part of the recipe noted above or 1/8 to 1/4 teaspoon mixed with one cup of water — should not be consumed more than every other day.
Winter's Bane
Ingredients:
• 2 oz Plymouth Gin⁠
• .5 oz pH Ginger Syrup⁠
• .5 oz Pierre Ferrand Dry Curaçao⁠
• 1 egg white⁠
• .25 oz fresh lemon juice⁠
• Splash of Lemon La Croix ⁠
• 1/2 capsule of activated charcoal
• Dehydrated blood orange slice
⁠
Method:
1. Stir together gin, lemon, syrup, and empty the contents of a charcoal capsule. Strain onto fresh ice. ⁠
2. Dry shake egg white and Curaçao – layer over the cocktail. ⁠
3. Add a bit of Lemon La Croix Bubbles to raise the drink. ⁠
4. Garnish with a dehydrated blood orange slice.⁠
Pumpkin Spice White Chocolate Popcorn
Ingredients:
• 6 cups of your favorite popcorn
• 3 tbsp melted butter
• Pinch of salt
• 1 cup of white chocolate chips
• ½ cuppH Pumpkin Butternut Spice Syrup
Method:
1. Pop the popcorn, stir in melted butter with a pinch of salt.
2. Microwave white chocolate chips and pH Pumpkin Butternut Spice syrup on high for 2 mins, stirring occasionally to prevent burning.
3. Drizzle on popcorn and sprinkle with black sesame seeds for a spooooky vibe!
Cardamom Blood Orange Sorbet
Ingredients:
• 3 cups fresh squeezed blood orange juice (strained, about 9 oranges)
• 1 cuppH Cardamom Syrup
Method:
1. Whisk all ingredients together and chill completely in fridge.
2. Freeze in your ice cream maker (based on specific settings).
3. Serve immediately!
4. *add a scoop to a glass of your favorite champagne or Prosecco
The Halloween Joke Books for Kids series by Riddles & Giggles is the ideal Halloween treat that won't rot your teeth! It's a fang-tastic time of year because it's Halloween! Inside the Halloween Joke Books for Kids Series, you will find some fa-boo-lous jokes and spook-tacular fun Would You Rather questions and scenarios guaranteed to trigger fun conversations and provide skele-tons of fun. This collection of Halloween joke books by Riddles & Giggles is sure to have you, your friends, and your family rolling on the floor in snickers and giggles (and maybe a few groans too)! It's the perfect Halloween gift idea for kids and tweens, aged 5 to 12. The Halloween Joke Books for Kids series includes: – Halloween Joke Book for Kids – Halloween Knock Knock Jokes for Kids – Halloween Would You Rather for Kids WHERE TO BUY Price: £5.99 each or $7.99 each (Paperback) Available in UK and USA on Amazon https://www.amznpromo.com/u/kids-halloween
Halloween Would You Rather Book for Kids: Halloween Gifts for Kids 6 – 12 Years Old (Halloween Joke Books for Kids Series)
The perfect Halloween gift for kids!
Enjoy hours of laughter and entertainment with over Halloween-themed Would You Rather questions this Halloween.
Inside you will find some eerie-sistable questions and scenarios guaranteed to trigger fa-boo-lous conversations and provide skele-tons of fun for everyone.
See more at :- www.amznpromo.com/u/kids-halloween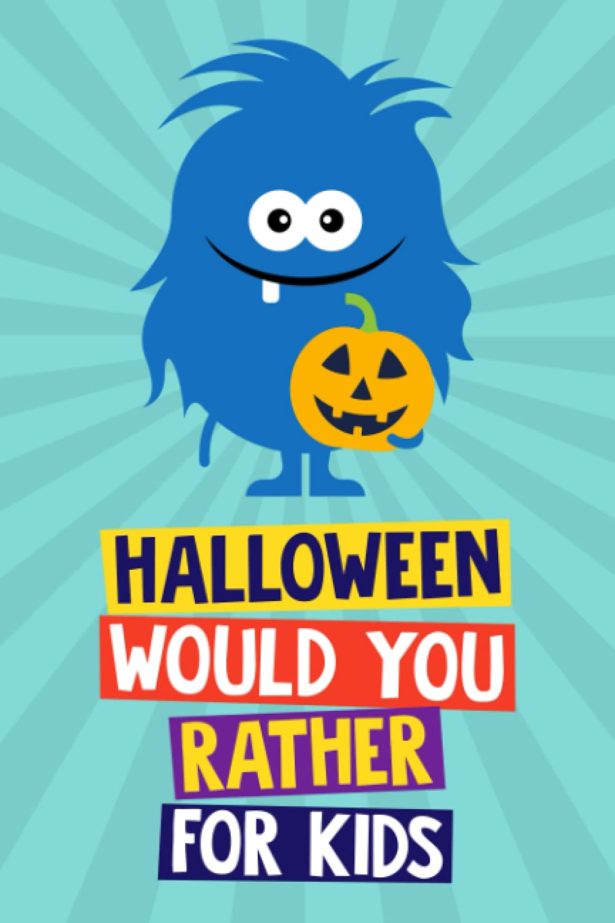 Halloween Knock Knock Joke Book for Kids: Halloween Gifts for Kids 6 – 12 Years Old (Halloween Joke Books for Kids Series)
Enjoy hours of laughter and entertainment with over 200 Halloween-themed knock knock jokes this Halloween.
Inside you will find some spook-tacular Halloween knock-knock jokes that will have you howling and provide skele-tons of fun for everyone.
See more at :- www.amznpromo.com/u/kids-halloween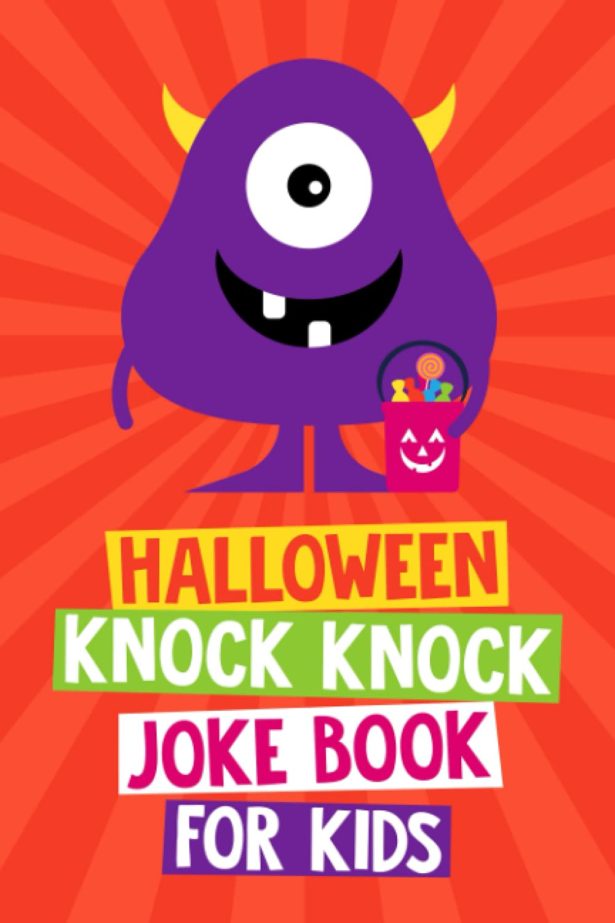 Halloween Joke Book for Kids: Halloween Gifts for Kids 6 – 12 Years Old (Halloween Joke Books for Kids Series)
Enjoy hours of laughter and entertainment with over 200 Halloween-themed jokes this Halloween.
Inside you will find some fang-tastic Halloween jokes that will crack you up and have you howling! This collection of spook-tacularly funny jokes will provide skele-tons of fun for everyone.
The Halloween Joke Book for Kids features:
See more at :- www.amznpromo.com/u/kids-halloween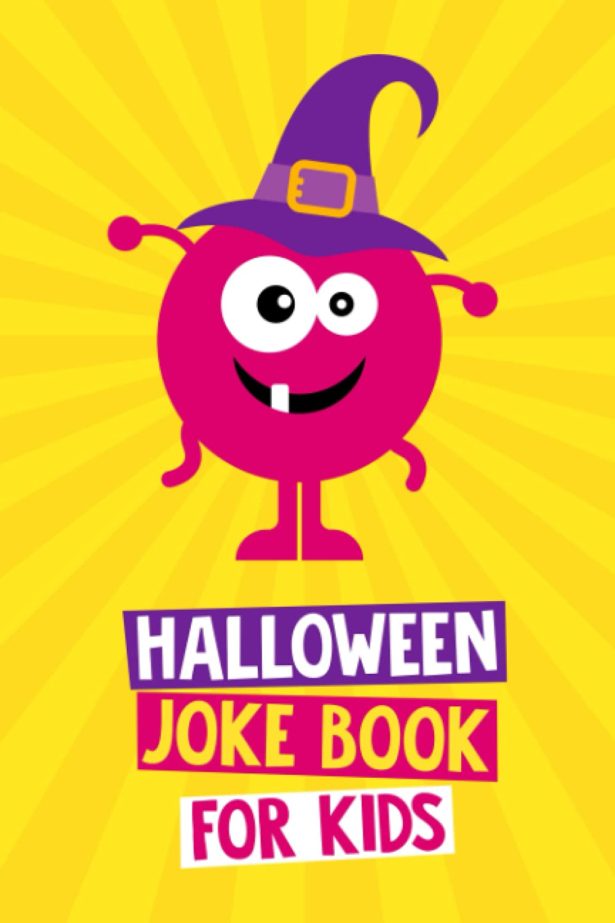 Award winning distillery reveals limited-edition pumpkin-spiced gin

Lincolnshire Wolds craft gin producer, Massingberd-Mundy Distillery has launched its second limited edition artisan gin, produced using locally grown pumpkins.
Massingberd-Mundy Pumpkin Spiced Gin is a specially infused edition of the distillery's flagship Burrell's Dry Gin made using pumpkins grown on South Ormsby Estate and at Redhouse Farm in Waddingworth.
The gin also uses a careful blend of spices including cinnamon, nutmeg, ginger, cloves and vanilla to create a warm burst of autumnal flavours.
Only 150 bottles of Massingberd-Mundy Pumpkin Spiced Gin have been produced, with each one hand bottled and numbered.
Head distiller at Massingberd-Mundy Distillery, Tristan Jørgensen said:
"With all the flavours you'd expect from a delicious pumpkin pie, this warm, spicy gin captures everything we love about autumn and the harvest and Halloween season. To make this gin, we teamed up with Redhouse Farm in Waddingworth who kindly gave us some of their beautiful pumpkins.
"Earlier this year, we produced our first limited edition gin, which went down extremely well with our customers near and far and I'm sure this gin will be just as well received. You'll have to hurry though, because we only have 150 bottles and once they're gone, they're gone."
Jennifer Pritchard from family-run Redhouse Farm said:
"We're really happy that Tristan chose to work with us on this special pumpkin spiced gin. We all love gin in our family and so we're really excited to try it. I've had a sneaky sample and it's delicious with all the different spices coming through. Of course, we've just had Lincolnshire Day on 1st October and so this is a lovely way for Lincolnshire businesses to come together, doing what they do best to make something really special."
Founded in 2019 on the South Ormsby Estate, Massingberd-Mundy Distillery has won four national and international awards, including Gold at the World Gin Awards 2021. Using a hand-built, copper hybrid still named Angelica, all Massingberd-Mundy Distillery gins are handcrafted and bottled in small batches for exceptional quality.
Massingberd-Mundy Pumpkin Spiced Gin is now available for order online exclusively at www.southormsbyestate.co.uk and it will also be on sale at Redhouse Farm from Saturday 9th October.
Massingberd-Mundy Distillery gins are also available for purchase gift wrapped, as a gift hamper or as part of South Ormsby Estate's new corporate gifting offer. This enables businesses to easily select a range of luxurious local produce to send to clients, customers, contacts and colleagues as gifts, with special discounts for large orders. For more information on corporate gifting, visit www.southormsbyestate.co.uk/corporate-gifting/.
The Mionetto Prosecco DOC Brut Party Pack Set of 4 ($24) mini bottles are the perfect trick-or-treat indulgence for adults this Halloween. The individualized portions allow you to forgo the stemware, instead opt for a paper straw for simple sipping. The iconic black and orange design of Mionetto's Prosecco DOC Brut minis also pair perfectly with any spooky party decor and will leave guests impressed with the always fresh and crisp bubbles in every bottle. Available nationwide via Total Wine, Wine.com, and Drizly.com your order can be delivered straight to the party!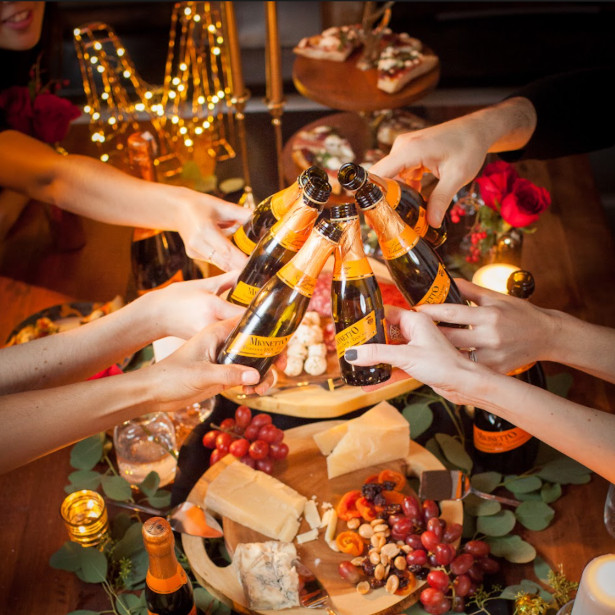 The Book of Shadows
A Journal of Magick, Spells, & Rituals
Whether you are new to witchcraft or perhaps a more seasoned enchanter, this beautifully illustrated journal contains everything you need to learn, practice, and document your spells in one place.
https://www.quartoknows.com/books/9781577152422/The-Book-of-Shadows.html
Witchcraft
A Handbook of Magic Spells and Potions
Tap into the magic all around you with Witchcraft, an illustrated guide to ancient potions, spells, chants, rituals, and incantations from around the world.
https://www.quartoknows.com/books/9781577151241/Witchcraft.html
The Art of the Occult
A Visual Sourcebook for the Modern Mystic
A visual feast of eclectic artwork informed and inspired by spiritual beliefs, magical techniques, mythology and otherworldly experiences.
https://www.quartoknows.com/books/9780711248830/The-Art-of-the-Occult.html
Curls by Bebonia
Halloween must haves – Bebonia Curly Hair Extensions
Break out the pumpkin spice, bring on the jack o' lanterns, and plan those spooky parties—Halloween is almost here, and we're so excited!
The whole Halloween season is amazing, but we just love the chance the holiday gives us to become someone completely different by rocking a costume. We are huge advocates for embracing natural curls, and Halloween is the perfect opportunity to do just that.
If you're thinking of wearing your hair naturally curly this Halloween and want some inspiration on costumes that can help, look no further! Bebonia Curly Clip-In Hair Extensions is rated the #1 curly hair extension brand worldwide and has revolutionized the beauty industry with our curly clip-in hair extensions and accessories. Our curly extensions are made from real Remy human hair and come in a variety of textures, lengths, and colors.
Curly hair extensions are perfect for holiday parties, weddings, glamorous events, or everyday wear. We are on a mission to reach every curly-headed human with a desire to enhance the beautiful, natural curls they have with our curly extensions. We know that the interest of your readers will be piqued not only with our product but by our founder's inspiring story.
Bebonia has built a curly community over 45,000 strong on social media. We've been mentioned in several outlets including Naturally Curly, The Zoe Report, Allure Magazine, and many more. We pride ourselves on our joyful, empowering, positive, inclusive brand.
ABOUT BEBONIA
Like most members of the curly hair community, our Latina founder Soleil struggled to embrace her natural Dominican hair texture and felt compelled to straighten it to "fit in" with corporate America. She longed to achieve the same length and volume that people with straight hair enjoyed with their hair extensions. Then it clicked: why wasn't there an option out there for people with curly hair to get big, long, beautiful curls? Soleil was determined to make it happen and thus, Bebonia was born!
We appreciate your time and would love it if you'd consider including Bebonia curly hair extensions in any upcoming holiday gift guide issues, or anywhere else you might find appropriate.
For more details on Bebonia Curly Clip-In Hair Extensions, please see the links below.
Instagram: http://instagram.com/curlsbybebonia
Website: https://www.bebonia.com/
YouTube: https://www.youtube.com/c/CurlsByBebonia/videos
Pinterest: https://www.pinterest.com/curlsbybebonia/_shop/
Track and Respond: http://app.helpareporter.com/queries/detail/603479
I Met More Ghosts at Gettysburg: A Journalist's Paranormal Journey Continues
By Don Allison
https://fadedbanner.com/i-met-a-ghost
or
The Saga Continues
"A great read, very entertaining … I think you've created an 'Everyman's' explanation of paranormal occurrences." Mark Nesbitt, "Ghosts of Gettysburg" author and paranormal investigator, after reading Don Allison's initial foray into the paranormal field, "I Met a Ghost at Gettysburg: A Journalist's Journey Into the Paranormal."
In this follow-up work Allison delves even more deeply into the unexplained. With his keen eye as an award-winning journalist and veteran daily newspaper editor he shares his very personal paranormal encounters and explores scientific thoughts and theories as to what is behind it all. This is not your usual collection of ghost stories, but rather is a compilation of riveting personal experiences as told and explained by an award-winning journalist and columnist.
Contact Don Allison
don@fadedbanner.com
Also,
I Met a Ghost at Gettysburg: A Journalist's Journey Into the Paranormal
By Don Allison
https://fadedbanner.com/i-met-more-ghosts
or
Paranormal events are real, and many of us have experienced them. Based on his own experiences, award-winning journalist Don Allison looks at different types of paranormal events and the science behind them. This is not a collection of ghost stories, but rather riveting accounts of real-life experiences encountered by an award-winning journalist and columnist.
My mind was spinning at this point. Here I was – someone who grew up not believing in ghosts, a veteran journalist used to questioning everything – apparently having a conversation with a captain who fought at Gettysburg more than 150 years ago.
Was it really possible? Was this some gigantic, wildly ingenious incredible hoax, or was this conversation somehow real?
And what was it that brought me – a once dyed-in-the-wool paranormal doubter – to this haunted bridge in search of ghosts?
– Don Allison
Author, I Met a Ghost at Gettysburg
Contact Don Allison
don@fadedbanner.com
Water Bruja. A handcrafted Bath, Skincare & Spirit items.
The website is waterbruja.etsy.com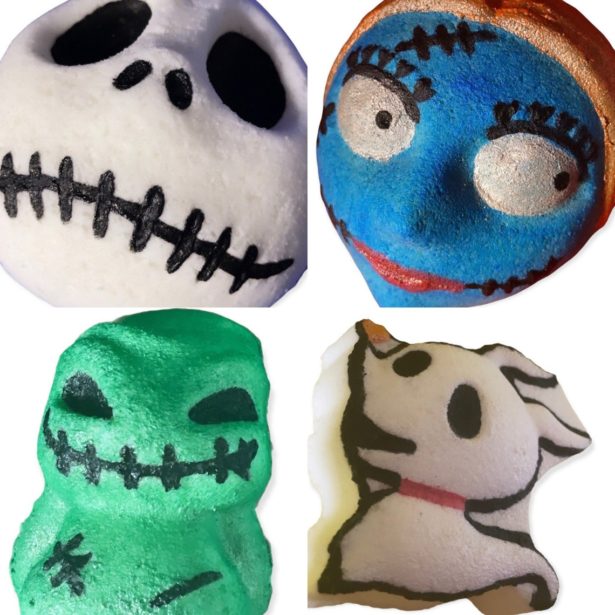 Items that will be an excellent idea for Halloween
1. Nightmare bath bombs: https://www.etsy.com/listing/1081686574/nightmare-bath-bombs-halloween-bath?ref=shop_home_feat_1&frs=1
2. Iv Bag Bubble Bath: https://www.etsy.com/listing/845638427/iv-bag-bubble-bath-vegan-bubble-bath?ref=shop_home_feat_3
3. Season of The Witch Candle: https://www.etsy.com/listing/1072458688/season-of-the-witch-candle-mabon?ref=shop_home_active_3&crt=1
4. Witch Hat Bath Bomb: https://www.etsy.com/listing/1081278444/witch-hat-bath-bomb-halloween-bath-bomb?ref=shop_home_active_1
Holloween Pumpkin Pie brings homecooked autumn sweet treats to life every day of the year. With Cinnamon, Vanilla, Nutmeg and Clove its a warm slice of Pumpkin pie.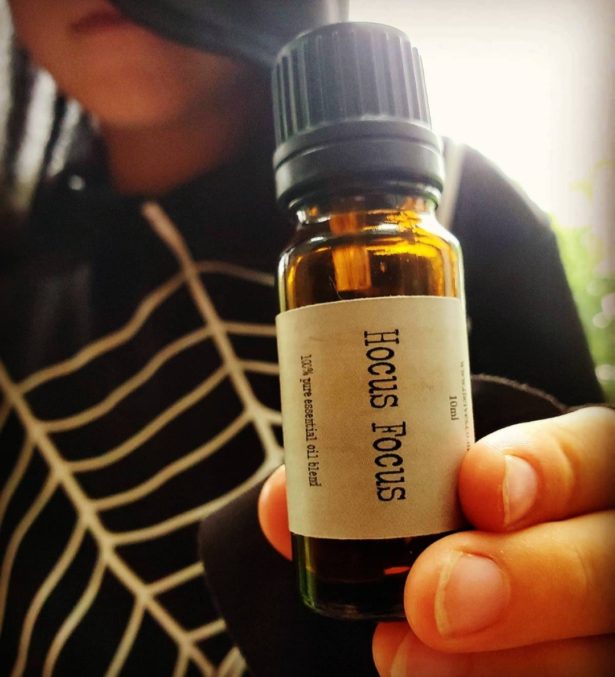 Hocus Focus is for concentration, great in the home office or school work area, with peppermint, Vetiver, Patchouli and eucalyptus. Made using essential oils that are best to help concentration.
Both available on my website: www.theives.couk – THE IVES £7.99 each or the 2 for £15.00.
Pure essential oils and handmade in Stratford upon Avon.
Halloween recipes to be made at home as a family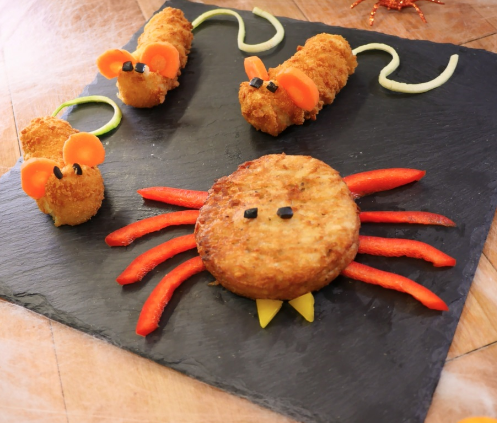 Ahead of Halloween, Mash Direct has created some spooktacular recipes to create at home with the kids!
These delicious recipes include
1. Creepy Carrot, Parsnip & Pumpkin Soup
2. Rostie Spiders & Croquette Mice
3. Spooktacular Mash Potato Ghosts
4. Stuffed Pepper Pumpkins
MASH DIRECT CARROT, PARSNIP & PUMPKIN SOUP RECIPE
The Mash Direct (www.mashdirect.com) range of delicious and award-winning 'field to fork' vegetable accompaniments are perfect for creating great tasting, nutritious and innovative spooky serves for all the family to enjoy this Halloween.
The Mash Direct Carrot Parsnip & Pumpkin Soup recipe will warm up a chilly Halloween night. Using the delicious Mash Direct Carrot & Parsnip Mash, the whole family will enjoy this creepy-crawly creation!
Serves: 6
Cooking Time: 45 minutes
Ingredients:
1 pack of Mash Direct Carrot & Parsnip Mash
1 medium onion (diced)
2 sticks of celery (chopped)
2 tsp fresh ginger (finely chopped)
3 cloves garlic (minced)
2 cans vegetable or chicken broth
1 pumpkin (peeled, deseeded, diced)
1 cup of water (more if needed)
1/4 tsp dried thyme
1/4 tsp ground cumin
Salt & pepper to taste
Heavy/whipping cream or fat free sour cream
Method:
1. Sauté the onion and celery in a large pot on a medium heat for five-seven minutes.
2. Add the ginger and garlic to the pot, stir, and cook for two minutes until fragrant. Add the Mash Direct Carrot & Parsnip Mash, vegetable broth, pumpkin, water, dried thyme, cumin, and salt & pepper to taste.
3. With the lid slightly ajar, simmer the soup on medium-low heat for about 30 minutes or until the vegetables have softened.
4. Let the soup cool slightly, then purée in batches using a blender. If the soup is too thick, add water to thin it out a bit.
5. Serve with a swirl of fat free sour cream if desired. For the spooky season, the spider web design can be made using a wooden kebab skewer.
MASH DIRECT ROSTI SPIDERS & CROQUETTE MICE
The Mash Direct (www.mashdirect.com) range of delicious and award-winning 'field to fork' vegetable accompaniments are perfect for creating great tasting, nutritious and innovative spooky serves for all the family to enjoy this Halloween.
Recreate the Mash Direct (www.mashdirect.com) Potato Croquettes and Potato Rosti editions to make spooky serves that are perfect for any ghoulish get together!
Serves: 6
Cooking Time: 30 minutes
Ingredients:
1 pack Mash Direct Potato Croquettes
1 pack of Mash Direct Potato Rosti
1 courgette
A handful of olives
1 red pepper
1 yellow pepper
1 carrot
But you can use whatever vegetables you'd like!
Method for the Croquette Mice:
1. Cook the Mash Direct Potato Croquettes according to pack instructions.
2. Peel a carrot and chop into sections about 0.5cm thick.
3. Using a knife, cut two slits on either side of the croquette. Take two pieces of carrot and insert to become the ears.
4. Cut an olive in half and use as the eyes.
5. Use thinly sliced or spiralised courgette as the tail.
Method for the Rosti Spider:
1. Cook the Mash Direct Potato Rosti according to pack instructions.
2. Cut and deseed the red and yellow peppers. Cut eight slices from the red pepper as spider legs.
3. Cut an olive in half and use as the eyes, and use yellow pepper slices for fangs.
MASH DIRECT SPOOKTACULAR MASHED POTATO
The Mash Direct (www.mashdirect.com) range of delicious and award-winning 'field to fork' vegetable accompaniments are perfect for creating great tasting, nutritious and innovative spooky serves for all the family to enjoy this Halloween.
The Mash Direct signature Mashed Potato creates spooktacular ghosts that are ideal for all the family to enjoy this Halloween.
Serves: 2
Cooking Time: 5 minutes
Ingredients:
Mash Direct Mashed Potato
Whole black peppers (for the eyes)
Stuffed green olives (for the mouth)
Method:
1. Cook the Mash Direct Mashed Potato in the microwave for 3 minutes.
2. Pipe or mould the Mashed Potato into ghost shaped peaks.
3. Place two black peppers for eyes and a slice of stuffed green olive for the mouth!
MASH DIRECT STUFFED JACK-O LANTERN PEPPERS
The Mash Direct (www.mashdirect.com) range of delicious and award-winning 'field to fork' vegetable accompaniments are perfect for creating great tasting, nutritious and innovative spooky serves for all the family to enjoy this Halloween.
The spooky stuffed Jack-o Lantern Peppers are created with Mash Direct's signature Mashed Potato and are perfect to enjoy after trick or treating.
Serves: 4
Cooking Time: 20-25 minutes
Ingredients:
4 large orange bell peppers
1 packet of Mash Direct Mashed Potato
Crumbled bacon
3 chives
Grated cheese
Sour cream
Method:
1. Heat oven to 180 degrees ⁰c.
2. Using a sharp knife, slice the top off each bell pepper horizontally. Set tops aside (do not discard!) and remove all seeds. Rinse the peppers and pat dry.
3. Use a small knife, cut holes in the exterior of the peppers to make Jack-O Lantern faces. If the peppers don't stand up right, use the knife to slice a small amount from the bottom.
4. Lightly grease a small sheet pan. Arrange the peppers and lids on the pan and cook in the oven for 20 – 25 minutes, or until the peppers are cooked, but still firm.
5. Remove the peppers from the oven and allow to cool while you make the filling.
Method for filling:
6. Cook the Mash Direct Mashed Potato according to package instructions.
7. Add the bacon, sour cream, cheese and chives. Mix gently to combine. Add salt and pepper to taste. Scoop the potato mixture into the peppers evenly.
8. Place a top onto each stuffed pepper and serve with a big jack-o-lantern smile!
HALLOWEEN KILLS – FINAL TRAILER NOW AVAILABLE
Universal Pictures is pleased to make available the brand new trailer for the highly-anticipated Halloween Kills, coming to UK cinemas October 15.
TRAILER

In 2018, David Gordon Green's Halloween, starring icon Jamie Lee Curtis, killed at the box office, earning more than $250 million worldwide, becoming the highest-grossing chapter in the four-decade franchise and setting a new record for the biggest opening weekend in history for a horror film starring a woman.
And the Halloween night when Michael Myers returned isn't over yet.
Minutes after Laurie Strode (Curtis), her daughter Karen (Judy Greer) and granddaughter Allyson (Andi Matichak) left masked monster Michael Myers caged and burning in Laurie's basement, Laurie is rushed to the hospital with life-threatening injuries, believing she finally killed her lifelong tormentor.
But when Michael manages to free himself from Laurie's trap, his ritual bloodbath resumes. As Laurie fights her pain and prepares to defend herself against him, she inspires all of Haddonfield to rise up against their unstoppable monster.
The Strode women join a group of other survivors of Michael's first rampage who decide to take matters into their own hands, forming a vigilante mob that sets out to hunt Michael down, once and for all.
Evil dies tonight.
Universal Pictures, Miramax, Blumhouse Productions and Trancas International Films present Halloween Kills, co-starring Will Patton as Officer Frank Hawkins, Thomas Mann (Kong: Skull Island) and Anthony Michael Hall (The Dark Knight).
From the returning filmmaking team responsible for the 2018 global phenomenon, Halloween Kills is written by Scott Teems (SundanceTV's Rectify) and Danny McBride and David Gordon Green based on characters created by John Carpenter and Debra Hill. The film is directed by David Gordon Green and produced by Malek Akkad, Jason Blum and Bill Block. The executive producers are John Carpenter, Jamie Lee Curtis, Danny McBride, David Gordon Green and Ryan Freimann.
Schleich's brand new Mini Creatures range including collectable blind bags which make a great alternative to sweet trick or treats and perfect for Halloween party bags or gifts.
Brand new ! There are 17 Eldrador Mini Creatures to collect and build a powerful force. Each blind bag contains one small but fierce 'monster' figurine from the mythical Lava, Ice, Stone or Jungle worlds of Eldrador. If you're lucky you might receive the golden Min iHero, the legendary hero of the Mini Creatures! Stack them into a mighty pyramid before toppling them over or put them in one of the four super strong robots. If you're lucky you might receive the golden Mini Hero, the legendary hero of the Mini Creatures!
RRP £2.99
Stockist details www.schleich-s.com / Smythstoys.com
Also new, are 4 Eldrador Mini Creatures Robots. Choose from Stone, Lava, Jungle or Ice. Each Robot features moveable arms and swappable weapons plus a Mini Creature which can sit inside and take control! RRP £13.99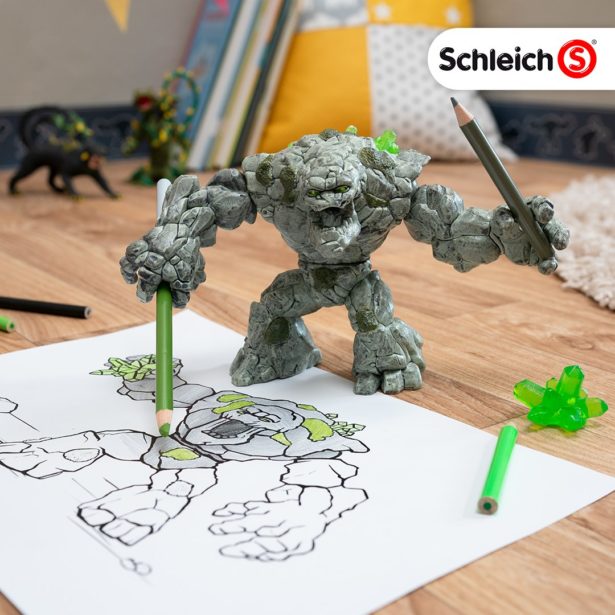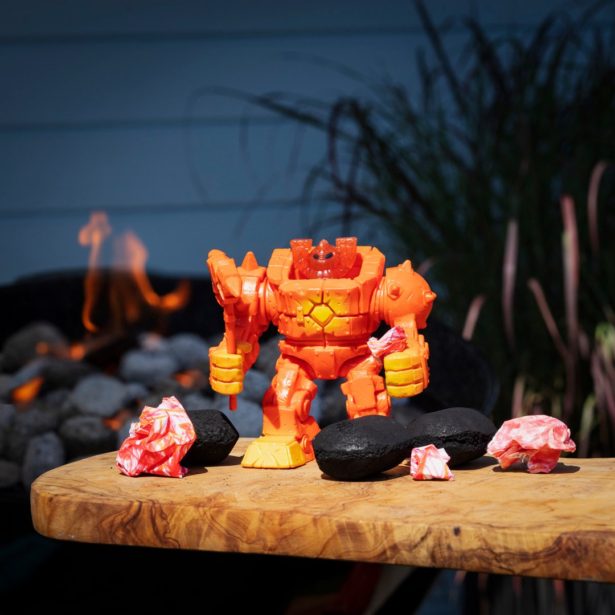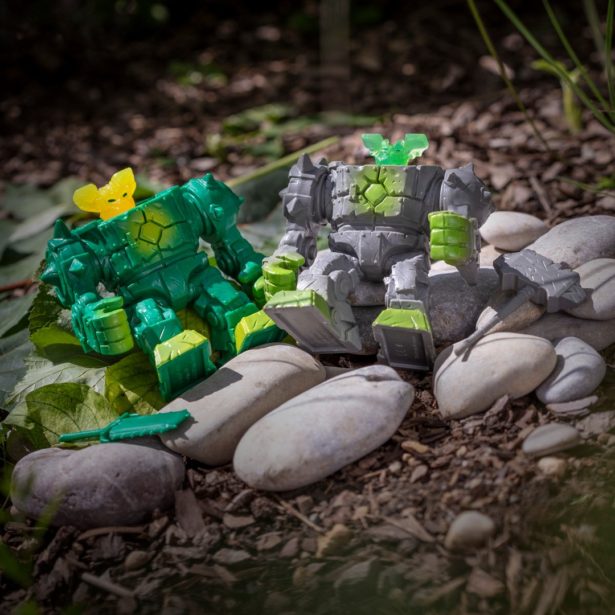 The English Cheesecake Company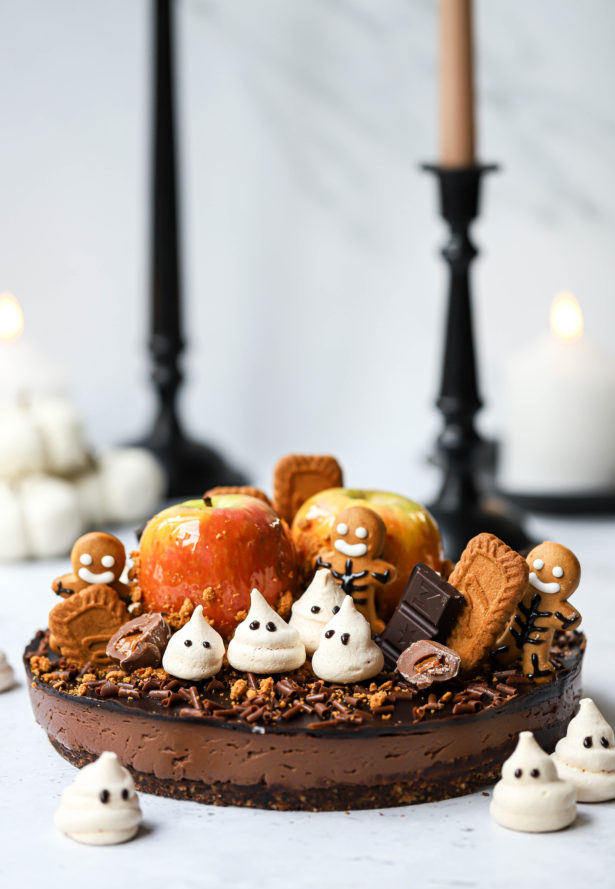 Their cheesecakes are the perfect base for creating some devilishly delicious treats!
Whether it's toffee apples, fizzy fangs or candy eyeballs, you can add your own extras, garnishes and accompaniments to their luxuriously creamy cheesecakes to create your very own spooky centrepiece.
English Cheesecake Company's full range can be found at www.englishcheesecake.com
Looking for a terrifyingly tempting cocktail to make this Halloween?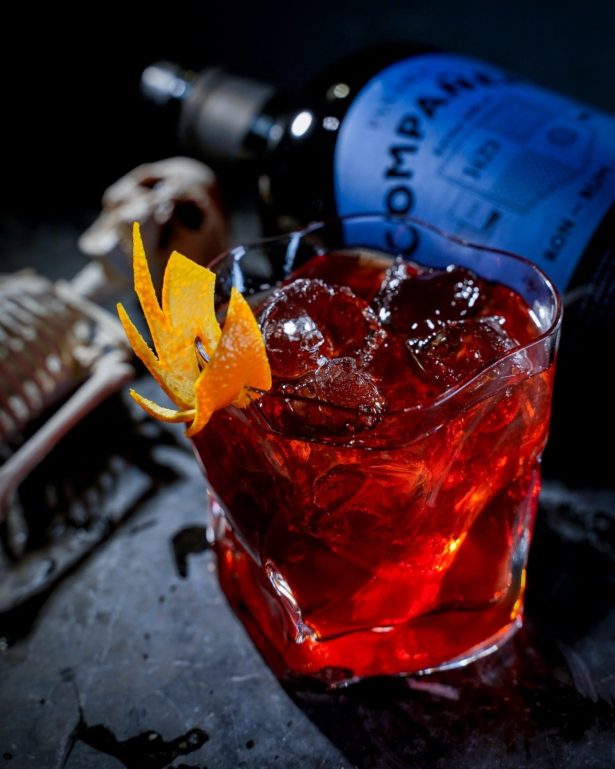 Compañero's Extra Anejo rum from Panama, which is produced through a unique ageing process that involves injecting the rum barrels with cacao paste to give the drink a deep, dark chocolate aroma, is the hero ingredient in a wicked cocktail to help you get into the spirit of Halloween.
The Pan Amargo cocktail, created by drinks influencer @sobernon, also includes Campari, Sweet Vermouth and a dash of chocolate bitters, stirred with ice and strained into a tumbler over fresh ice cubes and garnished with an orange peel – perfect for hosting a deadly dinner party.
Compañero Extra Anejo is available to purchase in Waitrose and Harvey Nichols for RRP £44.99.
EXTRA ANEJO: Pan-amargo
40ml Companero Extra Anejo
20ml Campari
20ml Sweet Vermouth
10ml Falernum
10ml Ancho Reyes
1 dash Chocolate Bitters
Stir all with ice / Strain in Tumbler over fresh cubes / Express and garnish with orange peel
Credit Line: Recipe and images belong to @servedbysoberon in association with Ron Companero.
SPOOKY SEASON AT KIDZANIA LONDON
SIX new fang-tastic activities for kids, Grown-Up-Nights return, and an Annual Pass for the best dressed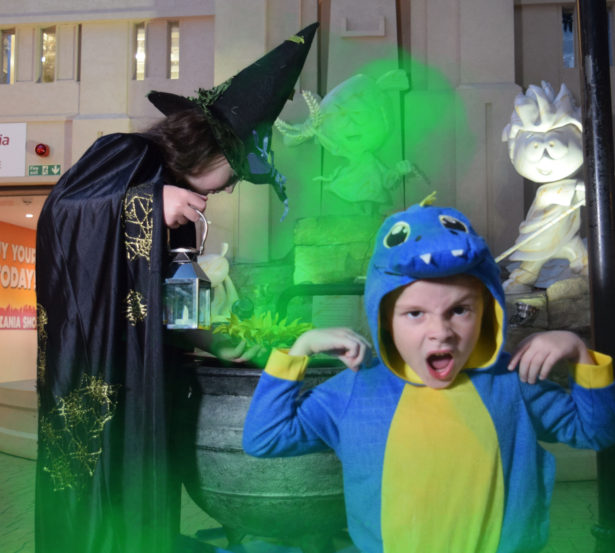 KidZania London is getting ready to welcome kids AND adults this spooky season with a line up not to be missed this October half term.
Kids aged 4-14 can join the thrills and frights as the indoor city full of immersive activities based on real life jobs is transformed into a fa-BOO-lous ghost town, 23 – 31 October 10am – 7pm – with six new activities especially for Halloween.
Meanwhile adults can take over the city for one night only on 22 October, 7pm – 11pm and try everything on offer to release the inner child. From an airline pilot to doctor, firefighter or a radio DJ, grown-ups can make their dream career a reality… It's a little scary and a lot of fun, with drinks package add-ons including We like to BOO-gie, You're BOO-tiful and #Squad-Ghouls.
OCTOBER HALF TERM FOR 4–14-YEAR-OLDS
Dare to enter the spine-chilling programme:
The Halloween Hike – with an Annual Pass Prize up for grabs
Enter the city for a terrifying trail and follow the horrifying hints to the mystery locations, to be in with a chance of winning their very own annual pass. End the tour by stopping by the haunted house and snap a spooktacular shot in their creepiest costumes.
The Halloween Parade
CitiZens of KidZania don their creepiest costumes and take to the streets to put on the city's first ever Poltergeist Parade. Kids can join the team of petrifying performers and learn the deadliest dance moves as they become a part of KidZania Halloween history. Available at different times throughout the day.
Create Ghastly Garments
Kids become fashion designers and create their own ghastly garments. They'll pick from a range of horror-loving Halloween clients and put those creepy creative skills to the test. Whether it's a witchy wardrobe or Dracula's cape; there's a spooktacular style for everyone this October.
Ghost Tour
Roll up, roll up! Join the Tour Guide in a trip round the spookiest spots in the city. From the haunted hotel to a mysterious moving statue, there are plenty of terrifying tales to be told on KidZania's cobbled streets.
Deliver Petrifying Parcels
Kids pop over to the KZ Express to see what petrifying parcels are being delivered on the rounds… A witch's lost broom or perhaps a couple of talking pumpkins, the citiZens of KidZania are always looking for a reason to celebrate and the spooky season is the perfect time for sending ghostly gifts.
BOO-gie on down
What's that noise? Sounds like the crypts are opening and the sequins are coming out – it's time for the annual KidZania Halloween dance! Kids can enter the Theatre to perform a ghoulish groove to KidZania's all-new spooky soundtrack. Learn how to boogie like the bogeyman and show off those monstrous moves. A special performance is available for mini-monsters (under the age of four) at certain times throughout the day.
Those under the age of four can also join in the Acting Academy to get those toes tapping and those claws clapping!
FOR ADULTS
Trick or treat yo'self to Halloween Adult Night…
Adults, take over the KidZania scaled city for one night only and explore immersive activities to release your inner child. From an airline pilot to doctor, firefighter to radio DJ, it's the chance to make dream careers a reality!
With West End performers, a space to BOO-gie and more, this spooktacular event will give you and your friends 'pumpkin' to talk about for weeks.
Tickets from £35 include:
• Entry to KidZania London with immersive role play activities (from 7-10pm)
• 1 free bloody cocktail on entry
• Access to LIVE entertainment
• Drinks packages are available to purchase when booking tickets
• A prize for the best dressed Halloween costume. If you've got it, haunt it!
Book now at: https://kidzania.co.uk/
-ENDS-
Notes to editors
KidZania London, Westfield London, Ariel Way, W12 7GA 0330 131 3333
October half term – Opening times and prices
Open 10am – 7pm from 23 – 31 October
Child ticket from £26, adult ticket from £16
For children aged 4-14 years
Adult Nights – Opening times and prices
• Open 7pm – 11pm on 22 October
• Tickets from £35
• For adults aged 18+
• Drinks packages available to purchase. To purchase drinks packages or food vouchers, please contact 0330 131 3333. Options include:
o We like to BOO-gie – 4 x premixed cans & 2 x premium cocktails
o You're BOO-tiful – 2 x premium cocktails, 2 x mini prosecco bottles & 2 x vodka shots
o #Squad-Ghouls – 12 x premixed cans, 4 x premium cocktails & 4 x vodka shots
About KidZania London
At KidZania London, children can take part in exciting real-life adventures. Spanning across 75,000 square feet, KidZania is an amazing indoor city built just for kids.
KidZania provides children with the opportunity to try out a variety of real-life activities from being a firefighter, journalist to a surgeon. Each activity is developed to teach kids essential life skills including financial literacy, teamwork and independence.
Designed to empower and entertain kids, KidZania gives them the chance to challenge themselves and gets children thinking about which career they may pursue in the future.
KidZania is a unique real-play experience for 4-14 year olds, blending learning with reality and entertainment.
Social media
Twitter – @KidZaniaLondon
Instagram – @KidZaniaLondon
Facebook – @KidZaniaLondon
HALLO-QUEEN!
FASHION BRAND, ISAWITFIRST LAUNCH A NEW FANGTASTIC HALLOWEEN COSTUME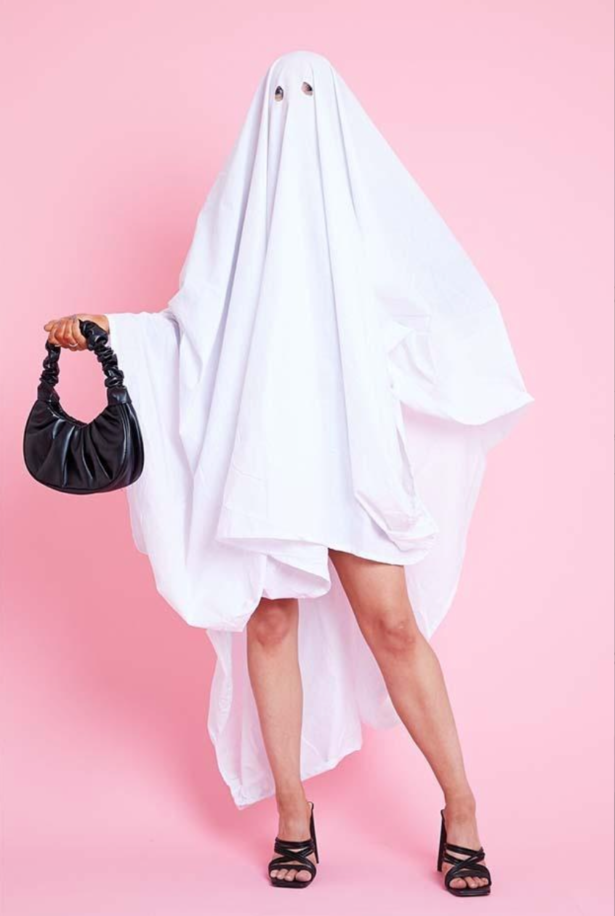 RRP: £10
I'm bad and BOO-gie! ISAWITFIRST have proved that homeware is perfect for Halloween by creating a ghost costume to feel boo-tiful in this spooky season.
Whether you're ghosting your exes or having fun with the ghouls at this year hottest Halloween party, ISAWITFIRST have created this unique costume that's been simply designed using the white fitted sheet from the brands homeware range, which launched earlier this year.
Paired with a simple yet stylish bag and your favourite killer heels, this ghost costume is designed to prove that if you've got it, haunt it!
You can view the ISAWITFIRST White King fitted sheet here: www.isawitfirst.com/collections/fitted-sheets/products/king-fitted-sheet-white-jla044806?queryID=23f5507b96194b5378f638c65b2e6d3e
You can also shop the full ISAWITFIRST Halloween range here: www.isawitfirst.com/collections/halloween
Ghoulish Recipes for Halloween from the Easy Peasy Baking Campaign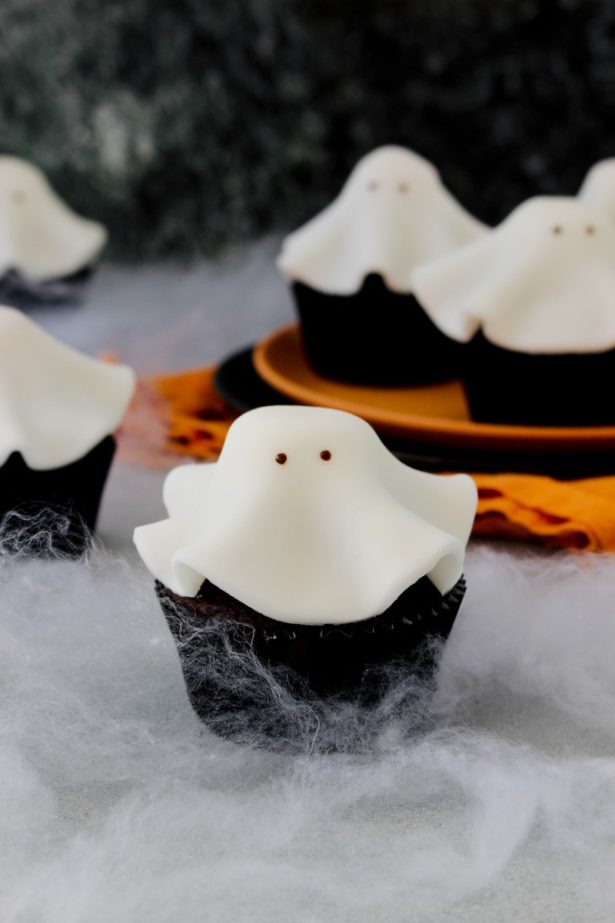 Here are a couple of fang-tastic, witch-approved Halloween recipes for you to sink your teeth into! All recipes from the campaign are simple and accessible, using only a small number of ingredients, a few pieces of equipment and easy-to-follow steps to deliver spooktastic results – making them ideal for baking with kids to get you into the Halloween spirit!
Ghost Cupcakes: A brilliant addition to your Halloween party which look fantastic on the table. Made with only 10 ingredients, these chocolate cupcakes topped with fondant icing and marshmallow ghosts are a crowd pleaser!
Mummy Sausage & Pumpkin Pies: Individually baked pies filled with a tasty, seasonal combination of sausage and pumpkin purée for a savoury option at Halloween. Made with only 9 ingredients and just 6 pieces of kitchen equipment – ideal for entertaining guests big or small.
If you would like any more information or high res images, please let me know and I'll be happy to help.
Happy Halloween!
Sophie
Ghost Cupcakes
Makes 15 cupcakes
Ingredients
1. 175g self-raising flour
2. 150g granulated sugar
3. 50g cocoa powder
4. 1 tsp bicarbonate of soda
5. 150ml vegetable or sunflower oil
6. 150ml milk
7. 2 eggs
8. 100g dark chocolate
9. 15 marshmallows
10. White fondant icing
Equipment
1. Microwavable mixing bowl
2. Whisk
3. Cupcake/muffin tray lined with cases
4. Spoon
5. Rolling pin
6. Round cutter or tumbler
7. Toothpick
Method
1. Preheat the oven to 160°C (fan).
2. In the mixing bowl, combine the flour, sugar, cocoa powder and bicarbonate of soda with the whisk before adding in the oil, milk and eggs. Whisk until a smooth batter is achieved.
3. Divide the batter evenly between 15 cupcake/muffin cases and bake in the oven for 20-25 minutes until risen and springy to touch. Allow to cool completely.
4. Wash the original mixing bowl and use it to melt the dark chocolate in the microwave in 30 second increments (being careful not to burn it). Dip the base of each marshmallow in the melted chocolate and affix one on top of each cupcake. Pop in the fridge/freezer for a few minutes to set.
5. Roll out the fondant and cut out rounds (approx. 10cm). Drape the rounds over the marshmallows on top of the cupcakes to form ghost shapes.
6. Dip one end of the toothpick in the melted chocolate and use to dot two eyes on each ghost and enjoy!
Mummy Sausage & Pumpkin Pies
Makes 9 portions
Ingredients
1. 350g plain flour
2. 175g salted butter, cubed
3. 4 tbsp cold water
4. 350g sausage meat
5. 150g pumpkin purée
6. 1 tsp dried sage
7. ½ tsp salt
8. 1 egg
9. 18 edible eyes
Equipment
1. Mixing bowl
2. Lined baking tray
3. Rolling pin
4. Spoon
5. Fork
6. Knife
Method
1. Preheat the oven to 200°C (fan).
2. In the large mixing bowl, combine the flour and butter by rubbing it together between your fingertips, until a crumb consistency is achieved. Add the water and bring together with your hands to form a pastry dough. Wrap the dough in cling film and pop in the freezer to rest while you make the filling.
3. Wash up the mixing bowl then use it to combine the sausage meat, pumpkin purée, sage and salt. Set to one side.
4. Take the dough out of the freezer and, on a lightly floured surface, roll it out into a large rectangle (2-3mm thickness) then portion into 12 smaller rectangles.
5. Place 9 of the pastry rectangles onto the tray and spoon the sausage filling into the centre of each one leaving an index finger width border around every edge.
6. Beat the egg, then use your finger to egg wash the edges of each pie.
7. Cut the remaining 3 rectangles into 1 cm strips and lay them over the filling of each pie, using the egg washed edges to stick them. Trim if necessary.
8. Use your finger to egg wash the strips then bake the pies for 20-25 minutes until golden. Allow to cool slightly before placing two edible eyes on each one and serving. They can also be enjoyed cold.
Credit Line: Recipe from the Easy Peasy Baking campaign, launched by UK Flour Millers, making baking simple. You can find more Easy Peasy Baking recipes and information on the campaign over on the Fab Flour website: https://fabflour.co.uk/easy-peasy-bakes/ or on social: @fab_flour on Instagram or @fabflour on Facebook and Twitter
Get spooky with these scarily simple Halloween recipes that you can cook up with the help of any aspiring toddler trick or treater !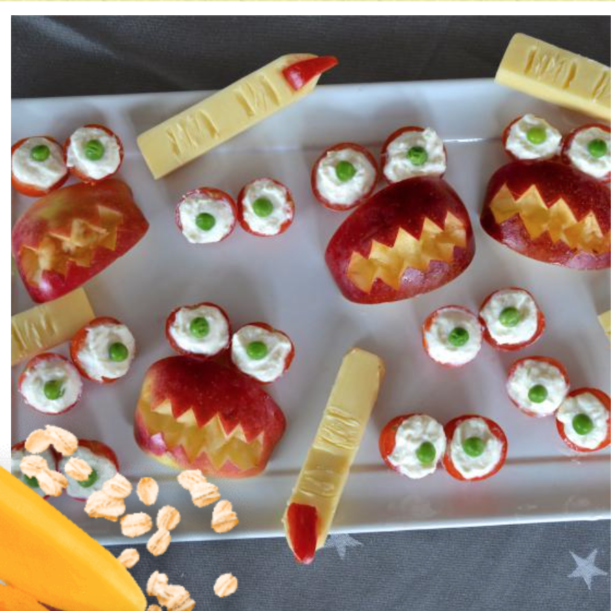 Edible eyeball anyone? Or how about a cheesy witch's finger? Or perhaps a nibble from a spooky skeleton platter?
Whilst Trick or Treating is a highlight of the year for scores of mini (and not so mini) trick or treaters, the eternal issue is how to avoid the endless sugary sweets and cakes that lurk and tempt at this time of year.
Organix might have the answer, with their range of ghoulishly good recipes and trick or treat sized snacks for the whole family. They're also fun to make, designed to be showstoppers at any halloween party, and amazingly for this time of year, they even manage to be healthy too!
So forget the sugary treats this Halloween and get creative with these instead!
This fiendishly good Halloween platter, contains Edible eyeballs that are not only easy to make, but they're tasty too, and make a bold statement to any Halloween platter. Simply halve the cherry tomatoes and scoop out the seeds, fill the cream cheese into the tomatoes, add the peas to the centre of the cream cheese to make the pupil of the eyeball and hey presto!
For the apple bites fill a bowl with some water and mix the lemon juice in the water. Cut the apple into 5 or 6 wedges and remove the core and seeds. Work on one piece of apple at a time and carve a zigzag shape to the skin side, so that it looks like teeth
As for the the witches cheese fingers, cut the cheddar cheese into finger strips, trim the cheese strip into a ghoulish finger shape and draw the knuckle lines with the end of a spoon. Place a nail shaped piece of pepper on the end of each fingertip. Spellbindingly tasty!
Free from refined sugar, these Organix Sweet Halloween Pumpkin Muffins use butternut squash or pumpkin to give the cakes a natural sweetness, alongside a small quantity of maple syrup.
Scarily simple to make, they little ones will love their spooktacular designs and irresistibly sticky toppings, made using cream cheese or greek yoghurt, combined with blueberries, blackberries and kiwis.
These scary apple teeth are a freaky favourite! Suitable for 12 months plus, they are super easy to make, and a real statement to any Halloween display.
Cut cored apples into quarters then slice again. Spread each 'lip' with nut butter and some red fruit puree then bring a top and bottom lip together and carefully stick in some pine nut or sunflower seed 'teeth' in between.
But if you've no time for cooking, fear not! Organix Apple & Orange and Raspberry & Apple Mini Oaty Bites provide the perfect alternative to the usual sugary Halloween fayre. Packed full of organic juicy raisins and wholegrain oats, small enough to make them the perfect bite sized treat, they are all organic with no added salt, and nothing artificial added, making them a welcome guilt free addition to your halloween haul. Each pack contains raspberry & apple and apple & orange flavours and retails at £1.99 for 110g packet. Available at organix.com, and all major supermarkets.
You can find a further selection of spellbinding, spookalicious ideas go to www.organix.com/recipes and further snacks at https://shop.organix.com
Have a monstrously good Halloween everyone!
Fun, fiendish and totally frightening Halloween crafts for kids
The UK's leading craft supplier, LoveCrafts, offers how-to's, patterns and kits to make any spooky idea come to life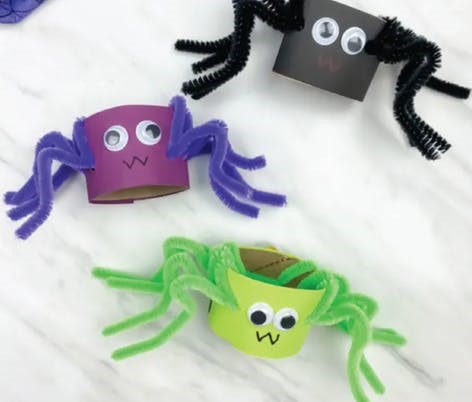 As we approach the end of the month, spooky season is upon us! To celebrate Halloween this year, the UK's leading craft supplier, LoveCrafts, has put together their top favourite themed crafts to do with your kids, ranging from pipe cleaner spiders and lollipop stick Draculas to fold up bats and 3D pumpkins.
Not-so-scary pipe cleaner spiders
Start saving up your toilet roll tubes for a fun crafternoon with the kids! We can't get enough of these toilet roll pipe cleaner spiders. Complete with googly eyes, these spiders are definitely more cute than they are scary!
Spooky lollipop stick characters
Challenge children to get creative and make their own fun lollipop stick characters for Halloween! Pumpkins, mummies, vampires and monsters – the ghastly possibilities are endless.
Super sweet fluffy ghosts
These lovely little ghosts are far from scary! Raid your bathroom cabinet for cotton wool balls, print off the template and get to work on these fluffy ghouls by Crafted with Bliss.
Ghoulish straw paint ghosts
Children are guaranteed to love making these unique straw blown paint ghosts! It couldn't be more fun to create a ghostly scene by blowing white paint around the paper with a straw. Finish with googly eyes for added hilarity!
Fun flying paper ghosts
While you've got your straws and your black marker out, grab some coffee filters or white tissue paper and make these super spooky floating paper ghosts. This five minute make is sure to keep the kids entertained.
Fold up a brilliant bat
Last-minute Halloween decorations needn't be a stress! These simple accordion fold paper bats can be made in minutes with fang-tastic results!
3D paper pumpkins
Oh my gourd! This cute 3D paper pumpkin is too easy not to make. The simplest paper Halloween craft is a great option for older children to practice their scissor skills.
Super slime for Halloween
There's nothing kids love more than slime, and this Halloween version of the popular rainy day make is sure to go down a treat! Complete with kooky mason jar characters, Halloween slime would make a great gift for kids with October birthdays.
Paper plate Halloween crafts
If you've been looking for easy Halloween crafts for kids, your search is over! This simple paper plate pumpkin tutorial couldn't be easier to create. All you need is some paper plates, an orange marker or paint and some black paper. The rest is up to your imagination!
If you've got paper plates leftover from making pumpkins; grab some pipe cleaners, paint and googly eyes and make some paper plate spider decorations for Halloween.
Get witchy this Halloween! We love this paper plate witch craft, which has lots of added details, meaning that kids can create their own wicked characters.
Egg box Halloween characters
We've made crafts from paper plates and toilet roll tubes, and now it's time to bring the humble egg carton to life! Stack them, paint them and decorate them to create fun little egg carton Halloween characters.
Pompom makes for Halloween
Kids will love making pompoms, and they lend themselves wonderfully to Halloween crafts! This ghost and bat pompom garland is super easy to make. Hang it in pride of place in your home this Halloween!
The Christmas jumpers come out every December, but what about making a version for Halloween? Creep it real with this fun, pompom embellished Halloween spider sweater!
Edward Griffith, CEO and Founder, LoveCrafts comments:
"Halloween is always an exciting time for crafters! It's an opportunity for makers to show off their creativity and incorporate new trends and pop culture references into their designs.
"This year, Halloween is set to be bigger and craftier than ever before! Searches on the site for Halloween crafts are up 500% compared to the same time last year. And for those of us having a virtual Halloween party, there's no better excuse to make some DIY decorations."
About LoveCrafts:
LoveCrafts.com is the online home for makers. A place to find inspiration, learn new techniques, shop craft supplies, and connect with like-minded people around the world. Yarn, free patterns, needles, threads, fabrics, hooks, craft books and kits can all be found via the site. Whether someone's a knitter, sewist, quilter or little-bit-of-everything crafter, they can discover the joy of making at LoveCrafts.com.
Reed's, America's #1 ginger company, just released its first-ever Ginger Candy "Boo Box", a limited edition Halloween-themed pack. Bringing ginger lovers a new way to experience the spicy sweetness of Reed's one-of-a-kind Craft Ginger Chews, the limited-edition "Boo Box" features four (2 oz.) boxes of individual wrapped candies with extra spooky ghost packaging that is frightfully festive. (Available on DrinkReeds.com for $9.99)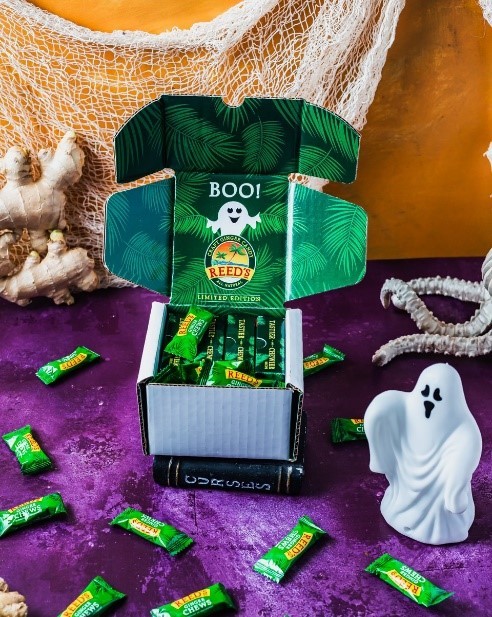 Welch's Fruit Snacks NEW 72ct Halloween Box features snack-size pouches with custom Halloween graphics on the packaging as well as fun, festive fruit snack shapes including a bat, witch, ghost, haunted castle, and pumpkin. Made with REAL fruit, these snacks are perfect for trick-or treating, lunchboxes, boo-baskets and more. (Available on Walmart for $9.98)
The perfect bewitching sip for themed parties, Halloween movie nights and beyond, Flying Cauldron's Butterscotch Beer is made with the enchanting flavors of butterscotch and creamy vanilla – serve over ice cream or enjoy straight from the bottle! (Available on Amazon for $18.99/4-pack)
Halloween Homes – tips to perfect your scary Halloween décor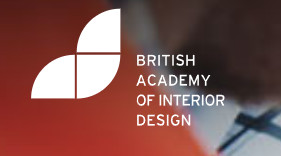 There are only a handful of days each year that priortise interior design like Halloween. From going above and beyond with ghoulish decorations to showing off your skills to every trick-or treater who passes your home, or even just checking out the scary new décor in public places it is the perfect time to get inspired and learn some spooky interior design skills.
Whether you want to decorate your home, become an interior designer or start a successful interior design business it's worth thinking about brushing up on your skills.
According to British Academy of Interior Design an interior design career can be highly rewarding and will allow you to follow your passions in a creative way. The industry is also booming. Revenue of interior design services in the UK is now worth over £11.6[i] billion.
David Willett from the British Academy of Interior Design said "The majority of job seekers often focus on getting degrees that take significant time and money but what is better is to take online classes that will allow you to build marketable skills in a career that really inspires you – whether that's interior design, garden design, photography, fashion design or digital marketing."
Choosing an interior design course can be a life changing decision. It is a creative and challenging profession that you'll enjoy for the rest of you career – not just this Halloween.
Here the British Academy of Interior Design share three tricks of the trade in decorating a home this Halloween.
1. Keep your colour palette simple
Picking colours is one of the first things you should do when designing your Halloween look. Simplifying your party décor to include just two or three colours instead of a handful will make your design more cohesive and weaving one colour throughout your entire decor will ensure it looks Instagram-worthy. Plus just because it is autumn doesn't mean your home needs to be orange. Try decorating with white or black pumpkins or using a combination to keep your home looking chic.
2. Pimp up your pumpkins
You can never have enough pumpkins in all different shapes and sizes. They make the perfect enchanting entrance to your front door. This year, you'll see more homes simply stacking them rather than carving them, or painting them to add further drama to your entrance. Try an acrylic paint and a sealant to protect the pumpkin and why not go for a geometric design using simple patterns with circles or squares for an unconventional twist.
3. Opt for a spooky wreath
Wreaths are no longer just for Christmas so why not try hanging a rustic wreath from your door to give your front door a perfect Halloween makeover.
To find out more about the British Academy of Interior Design or to book a course visit www.baid.co.uk/courses
DO YOU DARE VISIT FEAR ISLAND?
FEAR ISLAND RETURNS THIS OCTOBER AND IT'S GUARANTEED TO OFFER A TRULY TERRIFYING EXPERIENCE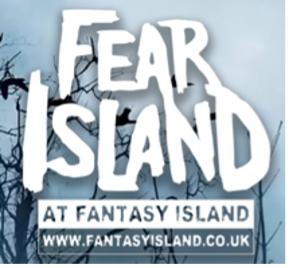 Halloween fans and fear-loving families, get ready to for some eerie-chills and spooky-thrills this October, as Fear Island returns to Fantasy Island.
This year is expected to be bigger, better and even more spookier than before, with four brand-new ghoulish interactive scare mazes popping up around the Skegness theme park.
Combining fun and fear for the whole family, Fear Island's month of scares kicks off from October 9th until 31st October, so there's plenty of time to conquer any fears.
Guests can take on the fright of their lives in four new live scare mazes which are sure to see visitors running in absolute terror, as only the brave can handle the new Hellhole. With only a glowstick to light the maze, visitors must make it through a dark netherworld faced with a lost band of WW2 soldiers biologically modified and hungry to feast on human flesh.
Not so brave? Experience The Haunting 2, it's our more child-friendly Halloween adventure. Let them take part in a haphazard ghost hunt led by the zany Doctor Highgate. The paranormal investigation takes the younger guests on a spooky quest with just a hint of friendly frights along the way.
On top of the hair-raising mazes, guests can also enjoy the Circus of Scream. Complete with fire-eaters and flash mod dancers, there's fun for the whole family.
Ahoy me hearties! Visitors will also be able to join the conquering Captain Jackie and her crew aboard their ship, The Flying Dutchman in Pirates of Fear Island. Once aboard, guests will enjoy an interactive stage show celebrating all thing spooky as they join the quest to find the lost treasure of Fear Island.
Paige Harris, Head of Marketing at Fantasy Island, said: "Fear Island was a huge hit last year and we're ready for all the spooks and ghouls to arrive at the theme park once again. This year there's even more petrifying fun and Halloween horrors for guests to enjoy.
"Fear Island is the perfect destination for families looking to get into the spooky spirit this Halloween. We've introduced new attractions and experiences this year which we guarantee will scare the socks off the whole family!".
Fear Island will also host a mesmerising firework display at Island Beach on Saturday September 30th after sunset. So, if the horrifying hosts don't give guests a fright, the colourful booms and bangs might.
Fear Island will open at 11:00am and close at 6:00pm on the following dates:
• 9th – 10th October
• 16th – 17th October
• 20th – 24th October
• 27th 31st October
Please see below for opening times of each attraction:
• Hellhole – 1pm – 6pm
• The Haunting 2 – 1pm – 6pm
• Killer Villa – 1pm – 6pm
• Psycho Vault Death Game – 1pm – 6pm
• The Pirates of Fear Island – 12pm, 3pm, 4:30pm
• Circus of Screams – 12:15pm, 2pm, 3:30pm, 5pm
For further information, please visit the Fantasy Island website here: https://www.fantasyislandresort.co.uk/