SONS – GIVE THE GIFT OF CONFIDENCE
Subscription box designed for him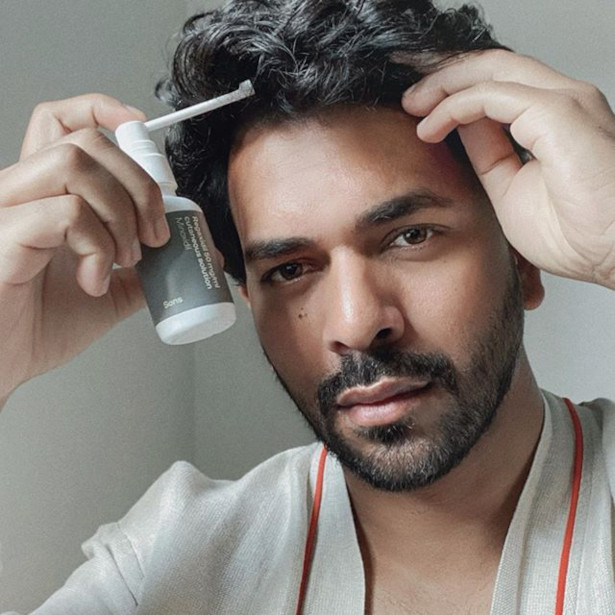 • Clinically proven subscription service with 94.1% success rate.
• Exclusive Black Friday offers and Christmas gift cards.
• TV star Jamie Laing and racing driver Clayton Kingman are huge fans of the brand.
It's the age-old stereotype, men are notoriously hard to buy for and there is only so many socks or jumpers that one can own. This Christmas, men's haircare brand Sons has launched its Christmas gift card – on sale throughout the month of December. The perfect gift for men, Sons is helping to ensure their hair gets some TLC. The innovative men's brand is also offering Black Friday discounts for new customers to give their hair some love. In the 2 weeks leading up to Black Friday on 30th November, Sons is offering £20 off the first 3-month subscription plan. Additionally, from 1st December they will be selling both 1-month and 3-month subscription gift cards. So that's Christmas shopping for him sorted!
From gaming merchandise to make-up, subscription boxes are showing no sign of dwindling in popularity due to the constant innovation of products and the ease of regular doorstep deliveries. But how about one that also delivers a true boost of positivity too? Combining an easy subscription service with clinically proven products, Sons is a male hair loss service that is revolutionising the male grooming market and providing real results for men, discreetly and effectively.
Whether it's for yourself, your mate or your partner who is experiencing hair loss, everyone could do with a little luxury treatment for thicker, healthier hair. A gift card from Sons makes a great stocking filler for all men. With a range of subscription models to suit the individual, from a monthly delivery of Sons argan oil and saw palmetto shampoo, to the full works to tackle hair loss, there is something for every man this Christmas.
This is a subscription box that makes a difference, with an impressive 94.1% success rate to achieve thicker, fuller hair. The brand has also teamed up with esteemed mental health charity, CALM (Campaign Against Living Miserably), donating a portion of sales to the charity. So not only is this gift good for his hair but also good for all men.
Find us at www.sons.co.uk and Follow us at @Careforsons
Terms and conditions:
Black Friday offer: 17th November to 30th November get £20 off your first 3-month treatment plan.  £15 off your first 1-month plan, including free consultation with a Sons clinician via the website, to determine the best plan for you. Offer ends 11.59pm 30th November.
Christmas gift cards: 1st December to 23rd December Sons gift cards will be available to buy exclusively from www.sons.co.uk. 1 month at £22.00 and 3 months at £65.00.
About Sons
Sons was founded in 2018, after best mates Will Kennedy and Dr Adrian Gilbane sat in a pub and opened up about their hair loss. Sharing their stories and what they had experienced, they quickly realised things needed to change. Bringing their expertises together, Dr Adrian's in healthcare and clinical research and Will's in business, as the business manager for a large Irish brand, the two mates quickly established online subscription service Sons. Working with the best physicians, pharmacists, and scientists, the objective was simple- to offer easy to understand, effective and affordable hair loss treatment. Headed up by Medical Director, Knut Moe, who has experience in hair loss working in leading hair restoration clinic HRBR, Sons have sourced, licensed and brought to market a combination of products that is proven to deliver the most effective results for male pattern hair loss -proven to deliver results in 94.1% of men.