Silly Sausage Active Game from Ideal …. The super speedy sausage reaction game!…. Master the Moves… SUCH A SILLY SAUSAGE !!! On Amazon !
See more and buy at :- www.amazon.co.uk/Ideal-577-11069-Sausage-Active
Get the full range @ www.johnadams.co.uk

Silly Sausage Active game from Ideal
The super sporty sausage reaction game!
Play 5 grillin' games with me!
Training – Can you keep up with my moves?
Sprint – How many active moves can you do in a 30 or 60 second sprint?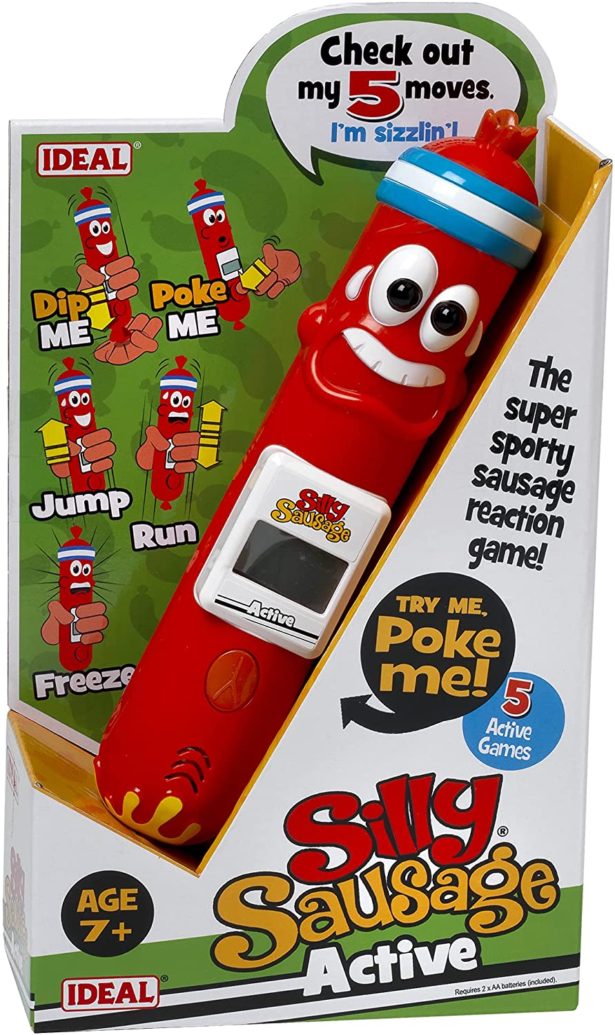 Relay – follow my moves and pass to another play when I say!
Relay Turbo – step up the pace and speed it up!
Check out your game scores with my in-built pedometer and jump to it for a great workout!
5 active games!
Single and multiplayer modes
Batteries included
Suitable for ages 7+ years
The super sporty sausage reaction game!